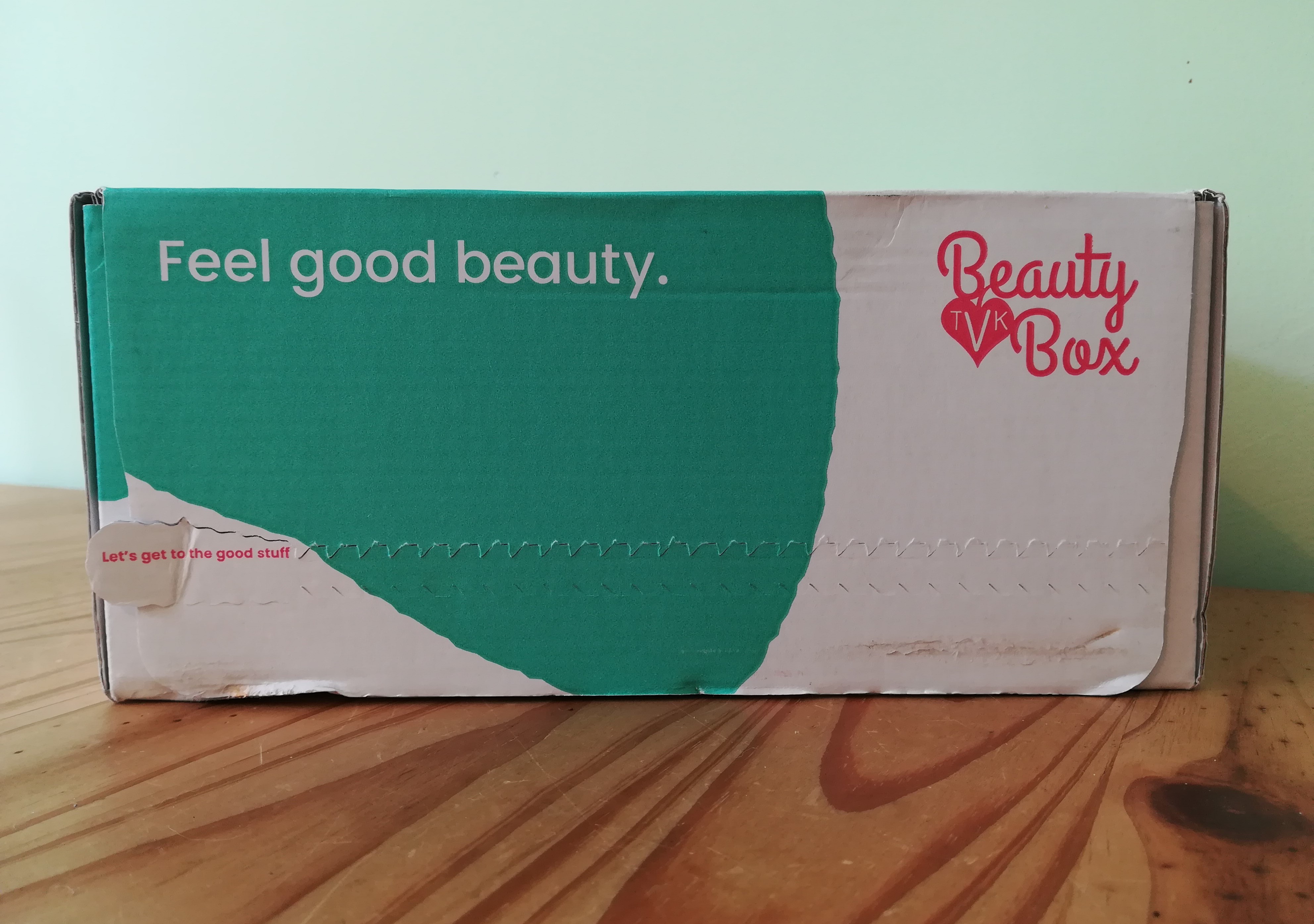 The Vegan Kind is the UK's most popular subscription boxes for vegans. The Beauty Box delivers a mix of vegan skincare, cosmetics and beauty products quarterly.
DEAL: Get £5 off your first box! Use coupon code VEGAN.
The August and September Edition of my TVK Beauty Box arrived in a sturdy little box styled out in pretty pastel colours. A little bit of crinkle cut shredded paper keeps the contents safe.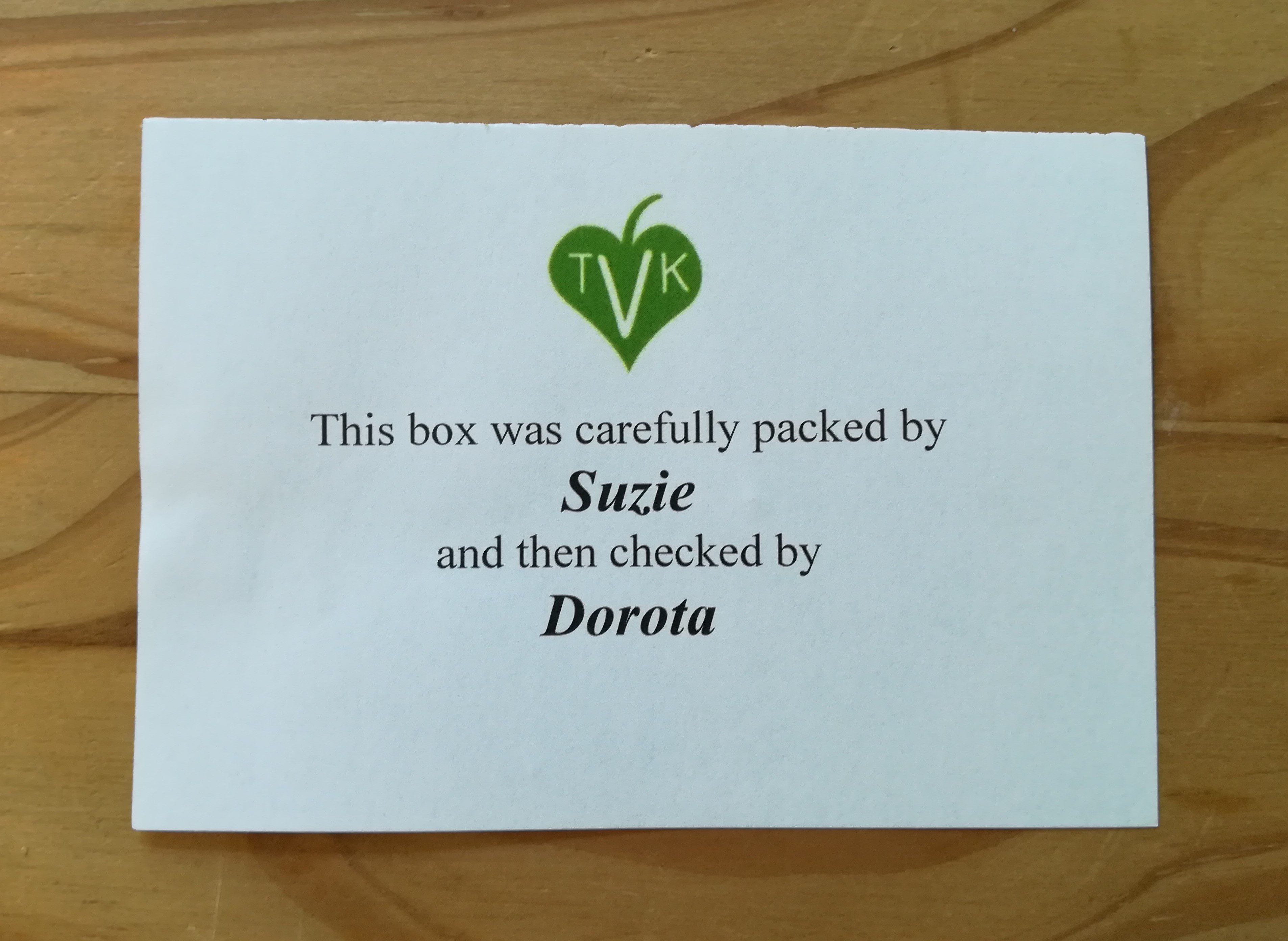 As with the last box, this one included a little note to let me know who packed and checked my box.
The box features 5 products.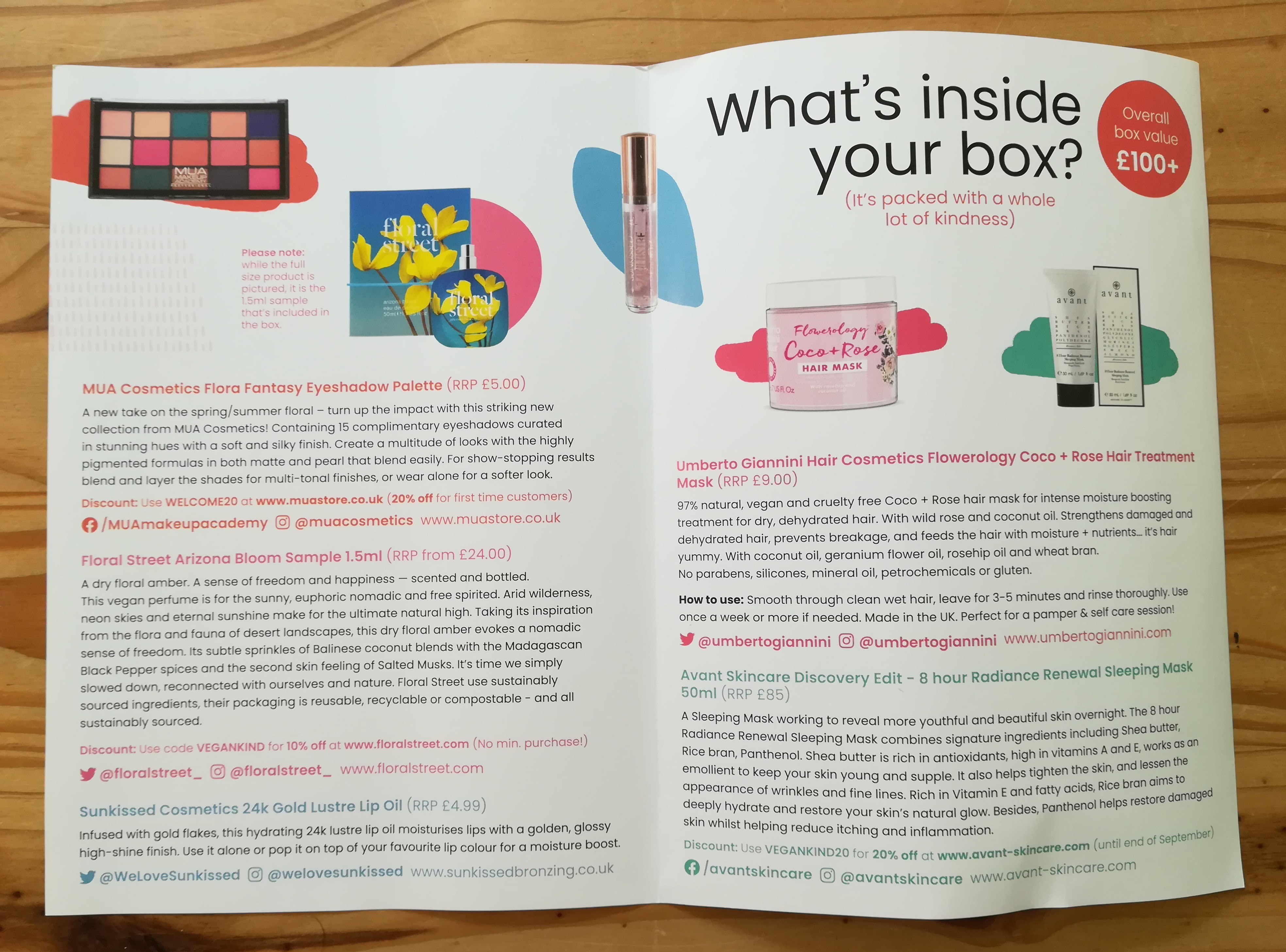 Details of each product are given in the What's Inside Your Box sheet.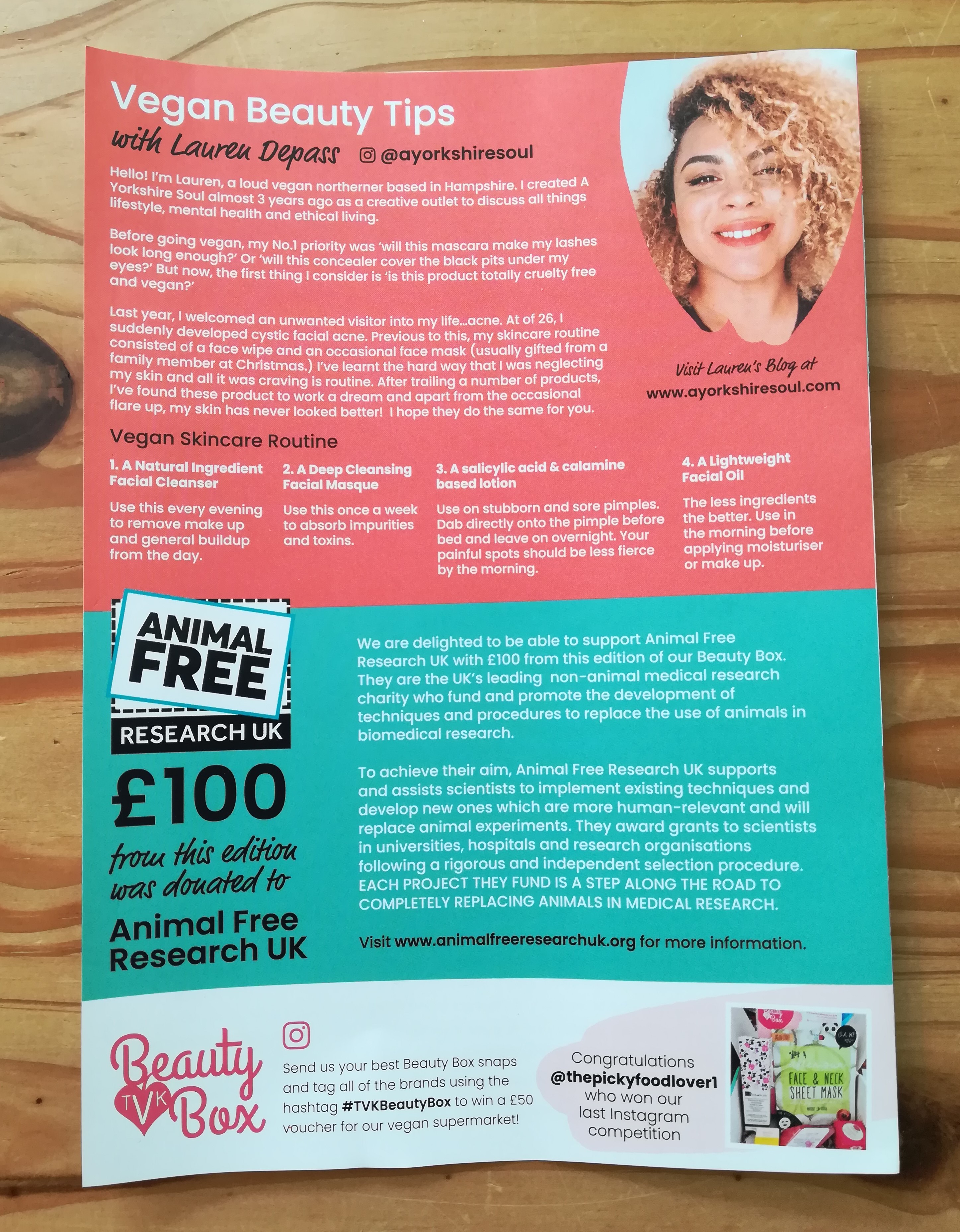 This month's Vegan Beauty Tips come from Lauren Depass, author of the lifestyle blog A Yorkshire Soul.  Lauren shares her skincare routine: a natural ingredient facial cleanser for evenings, a weekly deep cleansing facial masque, a salicylic acid and calamine based lotion for spots and a lightweight facial oil for mornings.
As usual, £100 from this edition of the Beauty Box goes toward Animal Free Research UK, the UK's leading non-animal medical research charity which funds and promotes the development of techniques and procedures to replace the use of animals in biomedical research.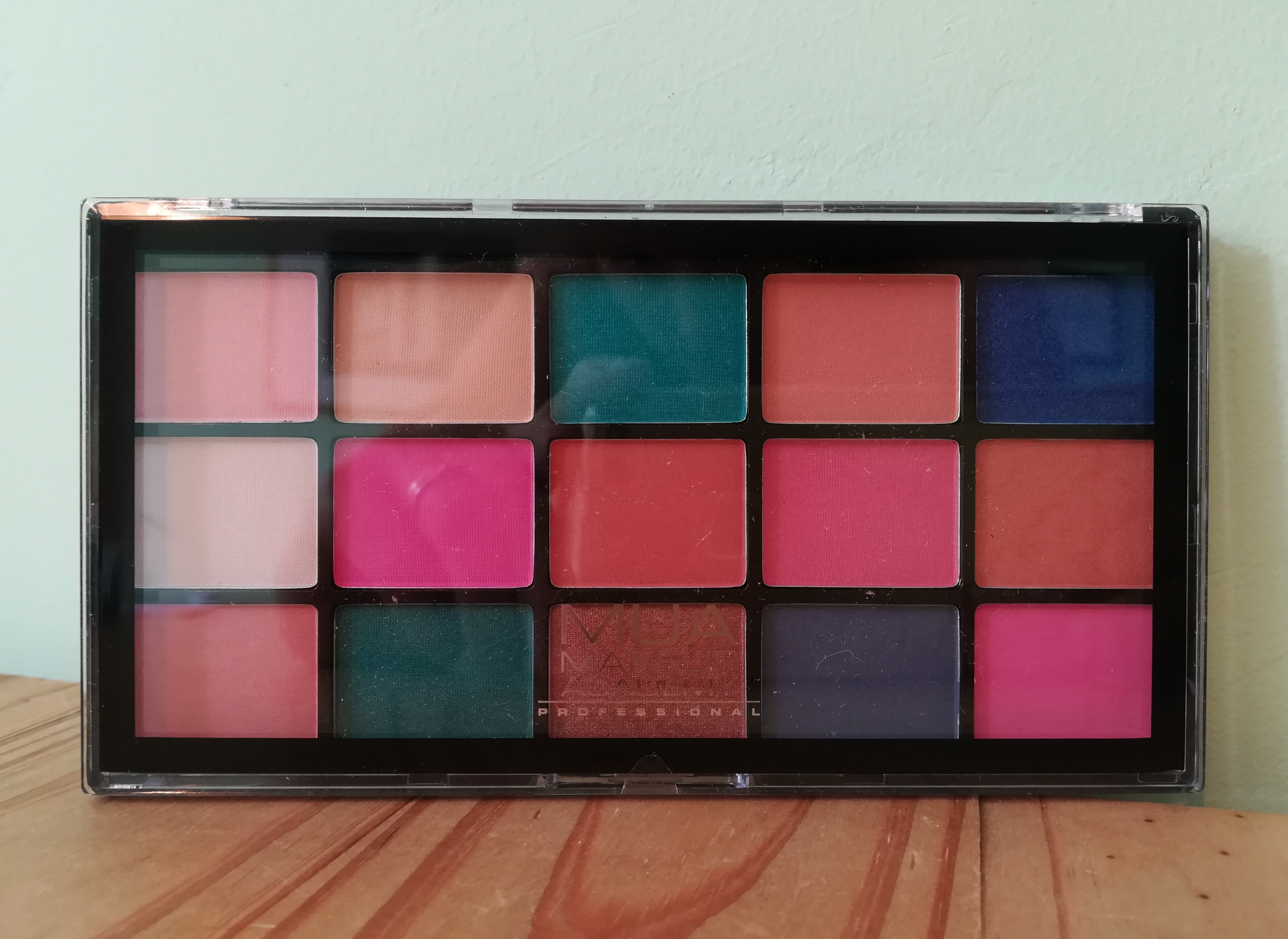 MUA Cosmetics Flora Fantasy Eyeshadow Palette (RRP £5.00) contains 15 highly pigmented eyeshadows in matte and pearl.  This is a great little palette, offering tons of options for blending and layering to create all kinds of looks.  I have really enjoyed experimenting with the range of both bright and muted colours.  It is also an outstanding value at just £5.
Floral Street Arizona Bloom Sample 1.5ml (RRP from £24.00) is a fragrance inspired by the flora and fauna of desert landscapes.  This dry floral amber includes scents of Balinese coconut, Madagascan Black Pepper and salted musks.  I like that this mellow scent is not particularly flowery and doesn't feel distinctly feminine or masculine.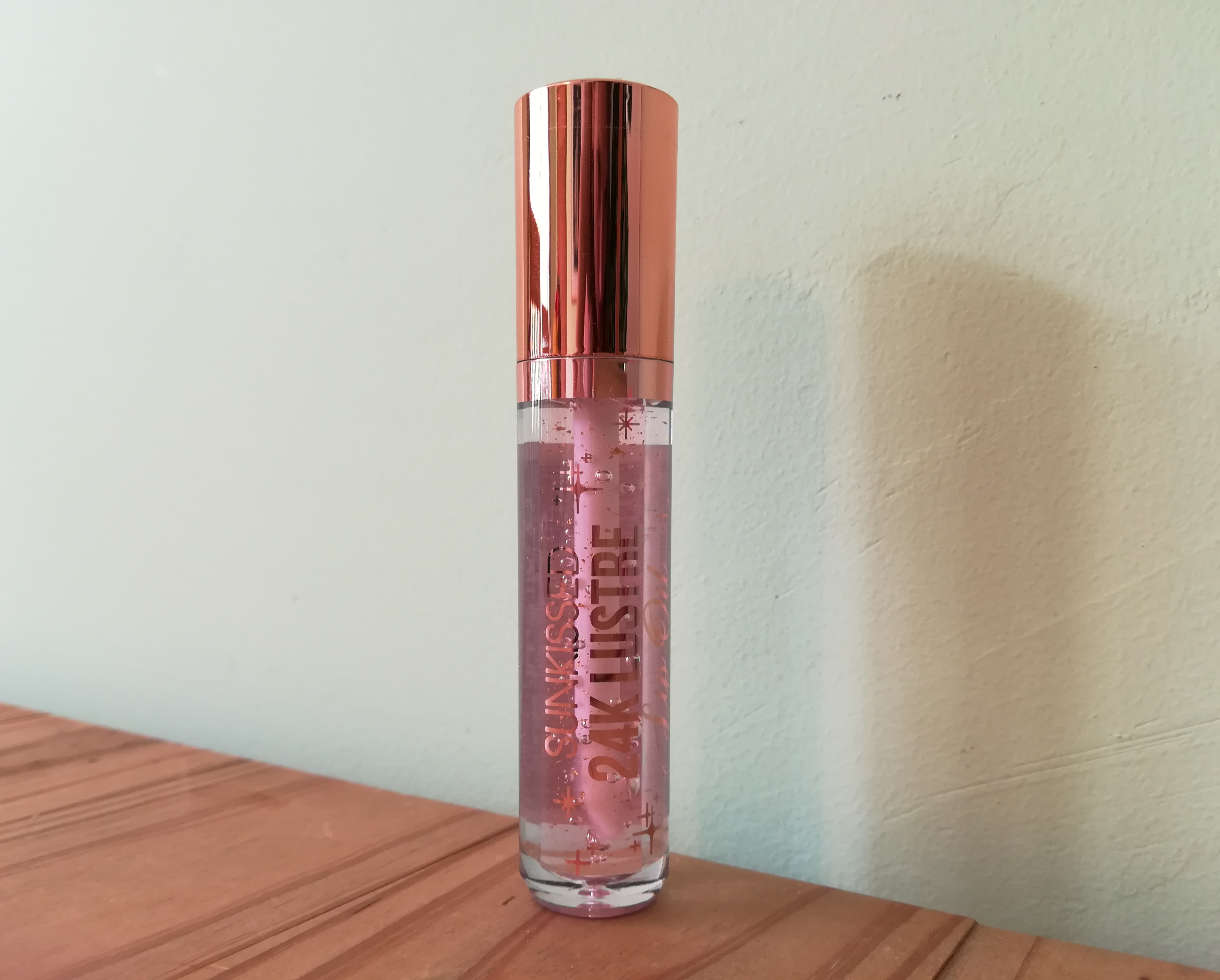 Sunkissed Cosmetics 24k Gold Lustre Lip Oil (RRP £4.99) is a moisturising oil infused with gold flakes.  I don't usually wear lip glosses because they can be too sticky and require frequent reapplication, plus the colours are often bright or unflattering.  Not so with this one!  This lip oil is silky smooth – not at all thick or sticky – and gives my lips a lasting natural shine.  I love the feel of this gloss and the fact that it is clear makes perfect for using alone or over lipstick.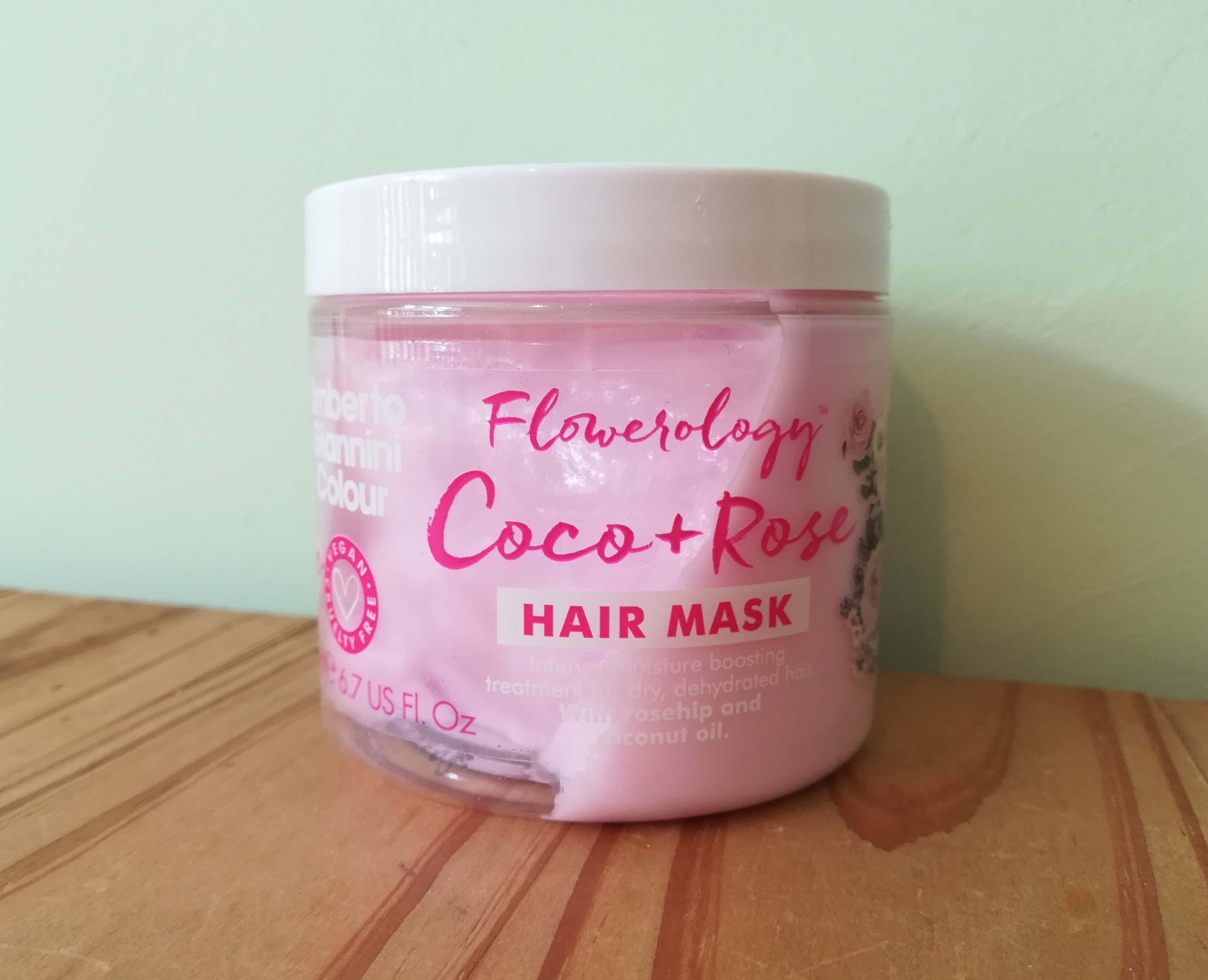 Umberto Giannini Hair Cosmetics Flowerology Coco + Rose Hair Treatment Mask (RRP £9.00) is an intense moisture treatment with coconut oil, geranium flower oil, rosehip oil and wheat bran.  In just a few minutes once a week, this mask strengthens damaged hair with no parabens, silicones, mineral oil, petrochemicals or gluten.  It smells absolutely lovely and my hair felt soft and moisturised after just one use.
Avant Skincare Discovery Edit – 8 hour Radiance Renewal Sleeping Mask 50mL (RRP £85) is an overnight treatment including shea butter, rice bran and panthenol.  I don't have particularly sensitive skin but I often find that overnight moisturisers with ingredients like shea butter are too heavy for my skin and can cause redness and breakouts after repeated use.  For this reason I wasn't terribly excited to try this out (and I hadn't noticed the hefty price tag so didn't have any expectations), however I have now been using this sleeping mask every night for about two weeks and can say without a doubt this is the best overnight skin treatment I have ever used!  My skin feels softer, dry skin is noticeably reduced and I have experienced no irritation whatsoever.  If you have the means to spend on skincare, then this is a worthy product.

I always enjoy trying out the products in TheVeganKind Beauty Box.  My hands down favourite this time was the Avant Skincare Sleeping Mask, however I genuinely liked and will continue to regularly use all of the products.  This was one of the most successful boxes I've received in a while.  With a box value of over £100, TheVeganKind is a fun, practical and great value subscription box.
What do you think of this month's The Vegan Kind Beauty Box?
Visit The VeganKind Beauty Box to subscribe or find out more!