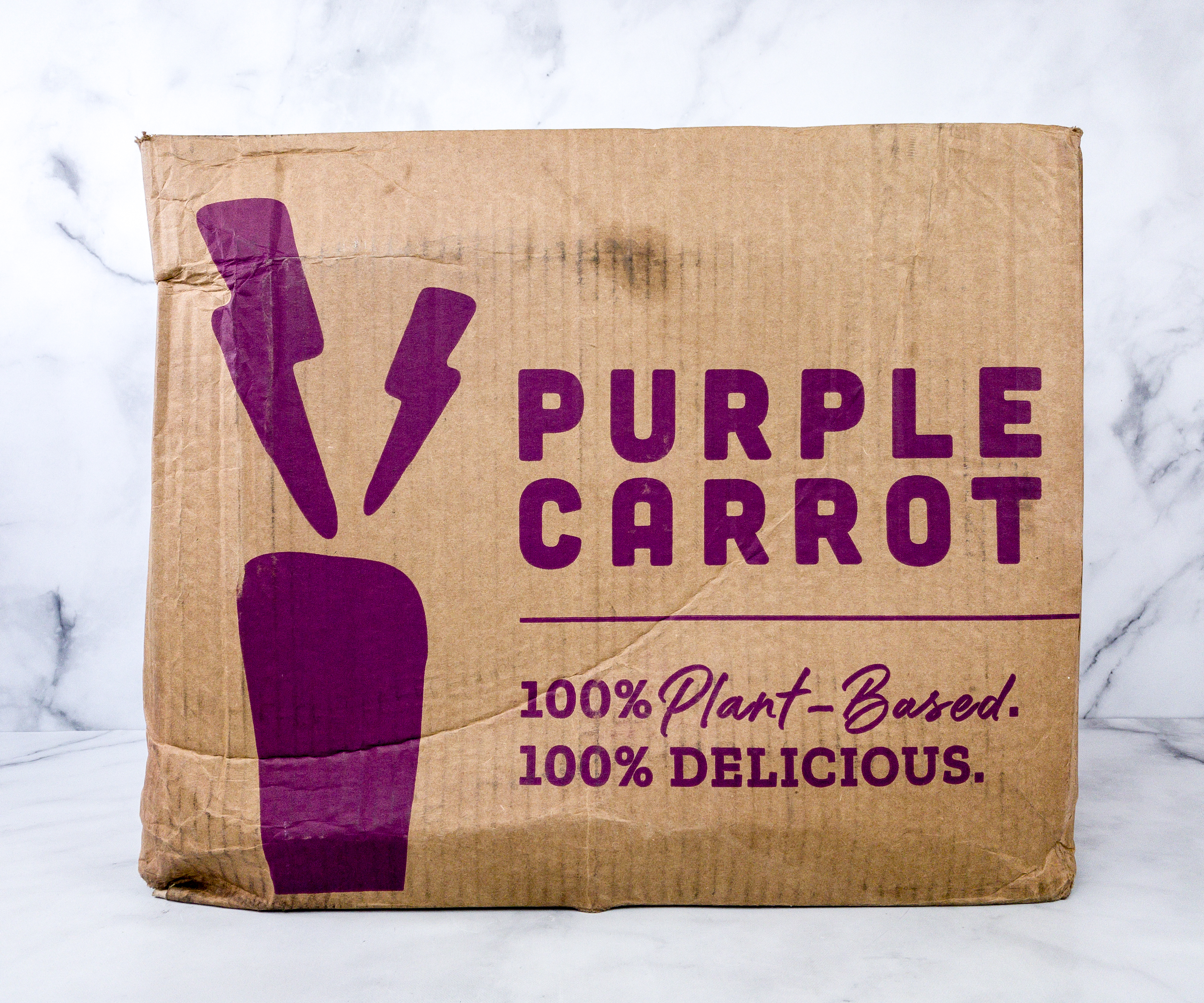 The Purple Carrot offers plant-based dinner meals. Each kit includes raw, pre-measured ingredients and easy-to-follow recipes to cook healthy, delicious plant-based meals. A 2 Serving Plan costs $10.99 per serving and includes 3 meals, while a 4 Serving Plan costs $8.99 per serving with 2 meals. Plan offerings include High-Protein, Gluten-Free, Quick & Easy, or Chef's Choice. Subscribers can also choose to customize the meals in their box, and add extras like easy-to-prepare breakfasts and lunches, as well as snacks.
DEAL: Get $30 off your first order! Use this link and coupon code CARROT30.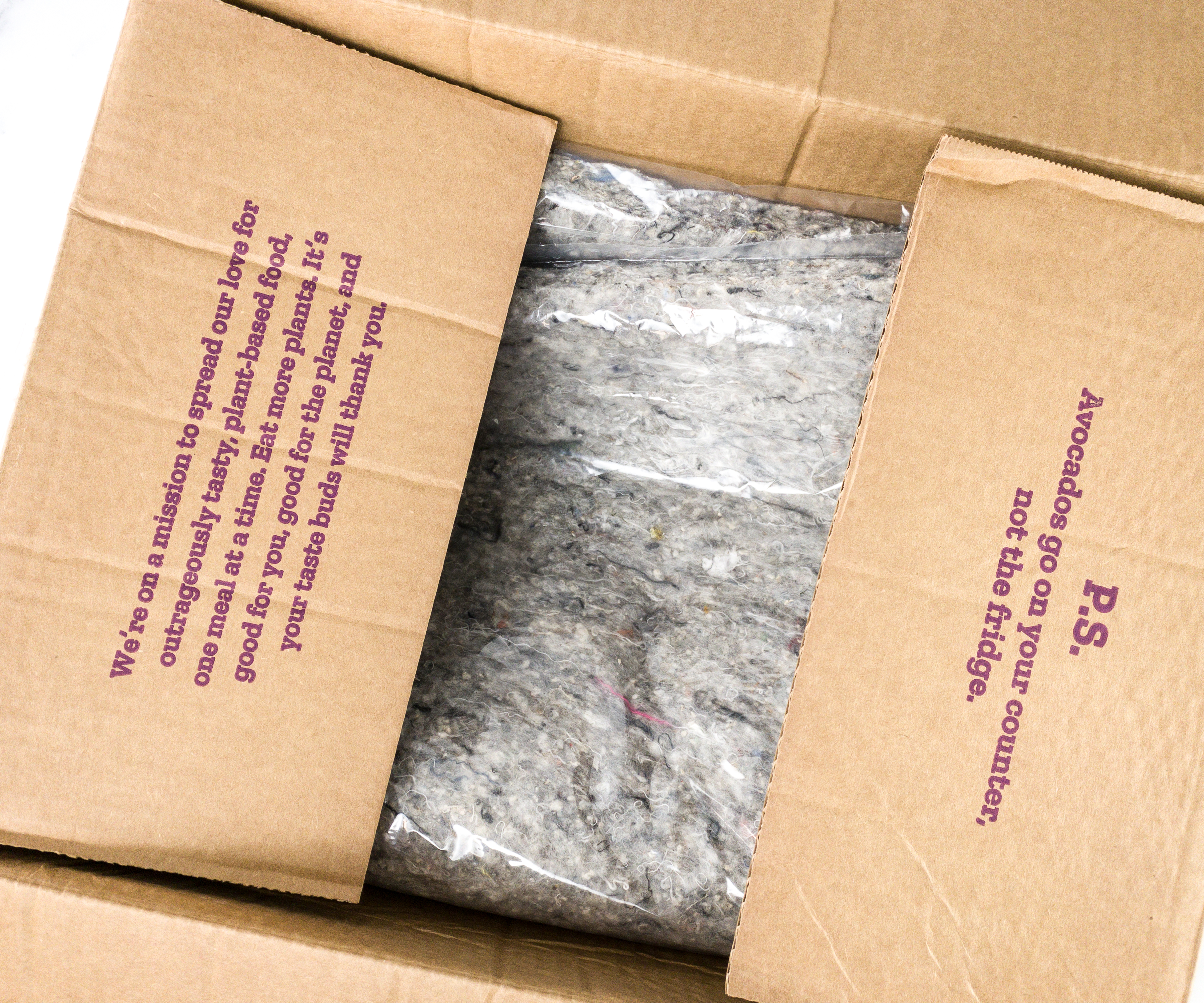 The recipes are designed based on vegan dietary guidelines, but it's also a great choice for anyone who wants to improve their diet and eat healthy food.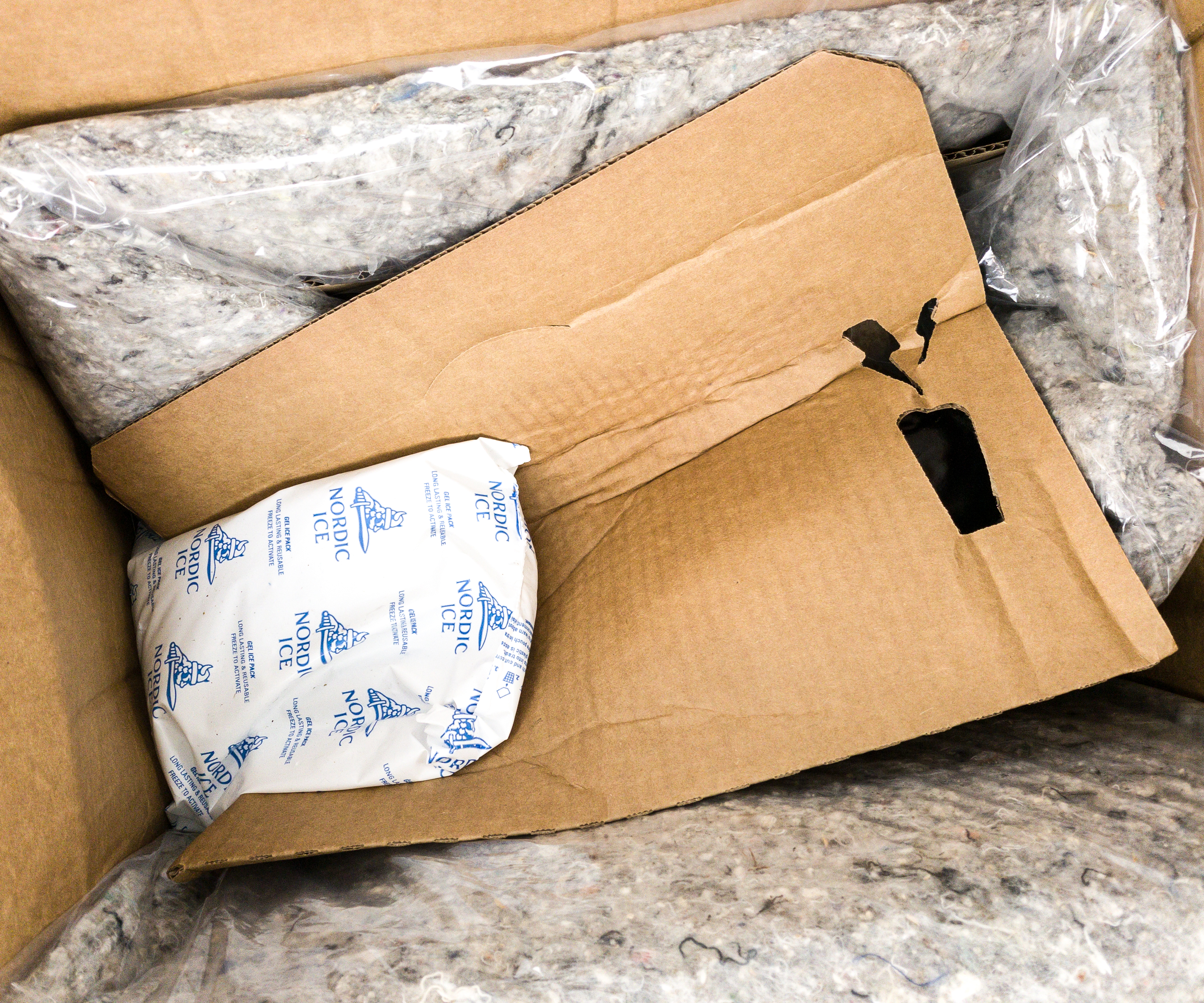 The meal kits are insulated with ecologically-sound padding.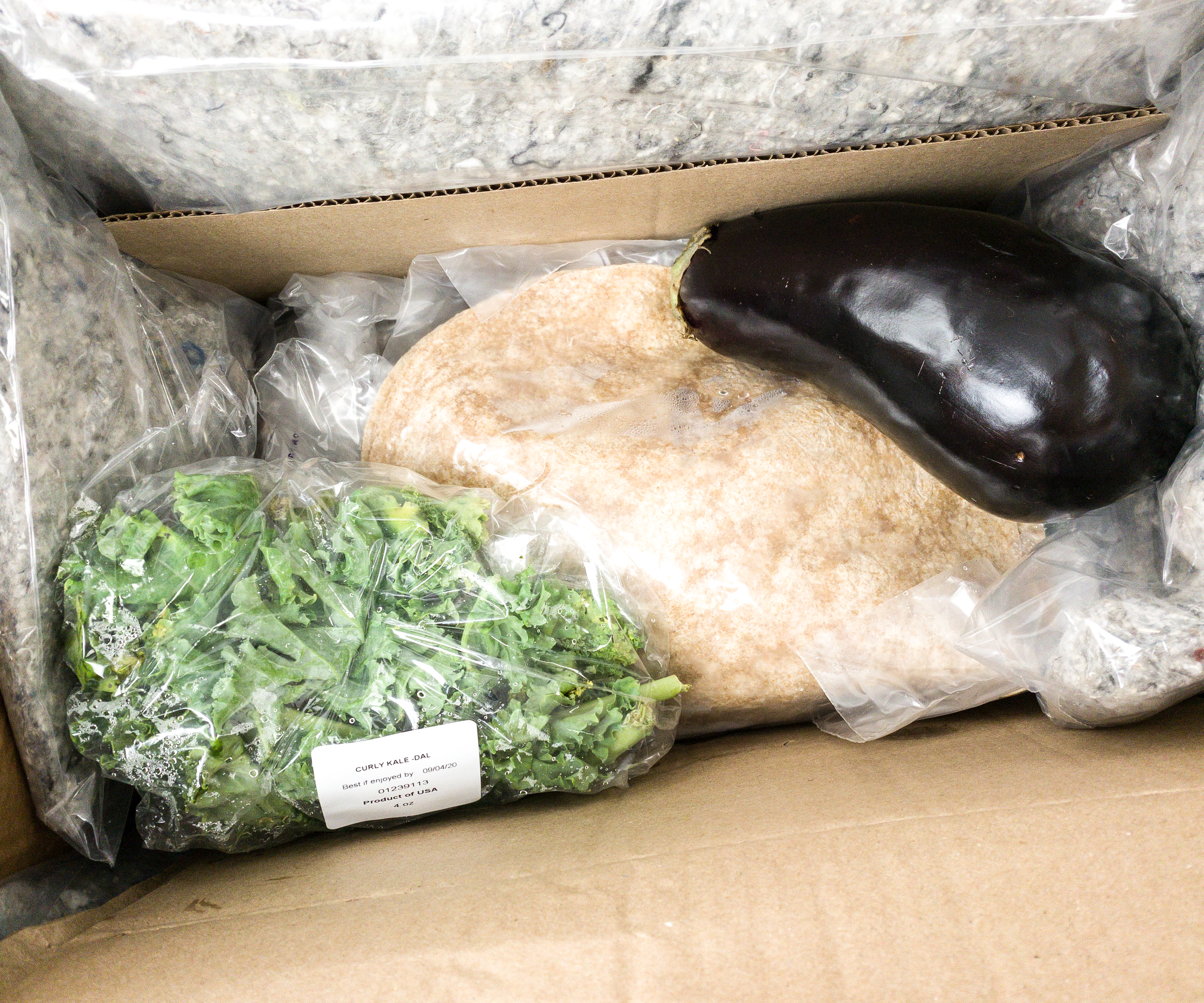 There were also icepacks sit below the food, keeping them at their best condition.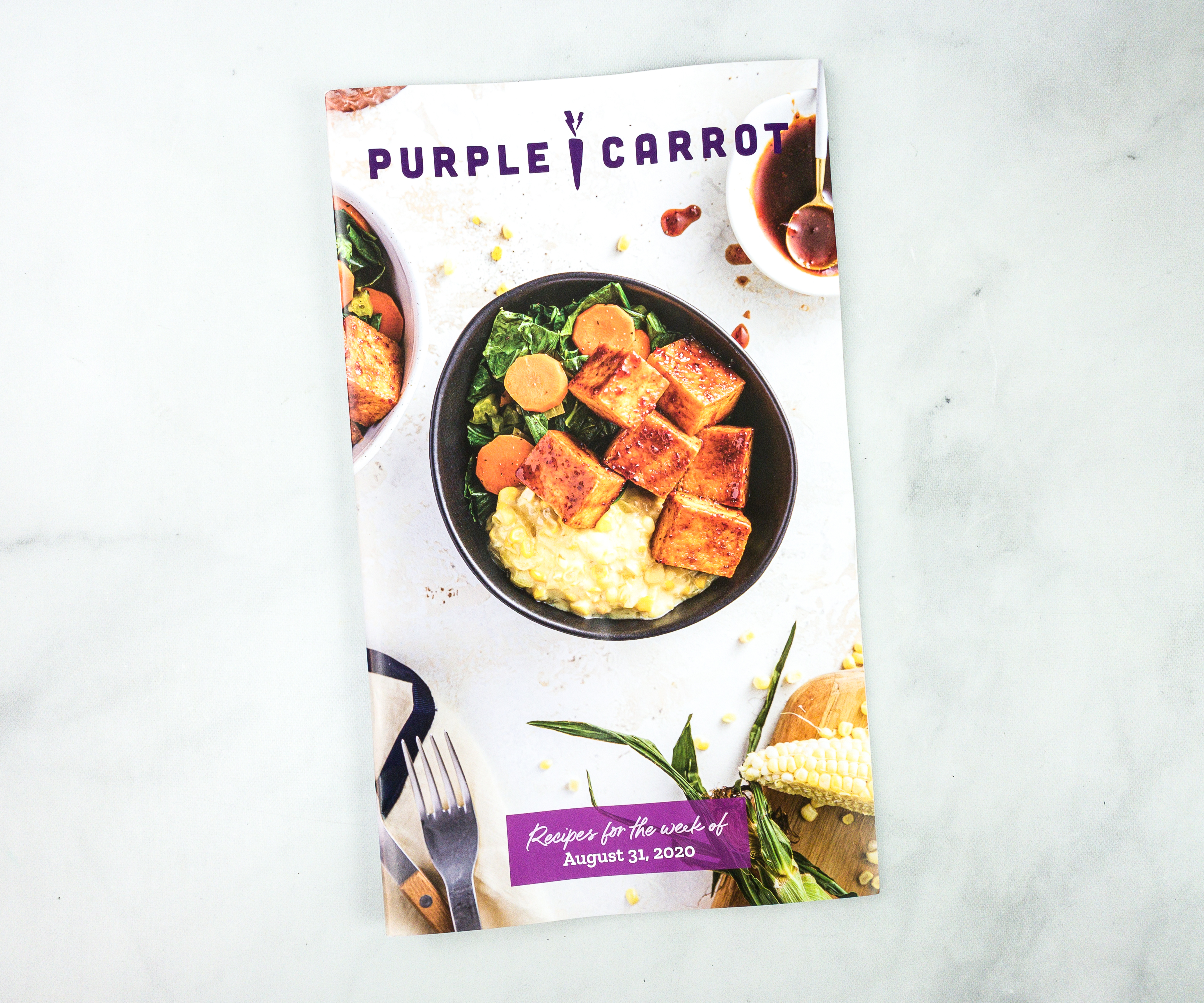 The box includes a recipe booklet from Purple Carrot!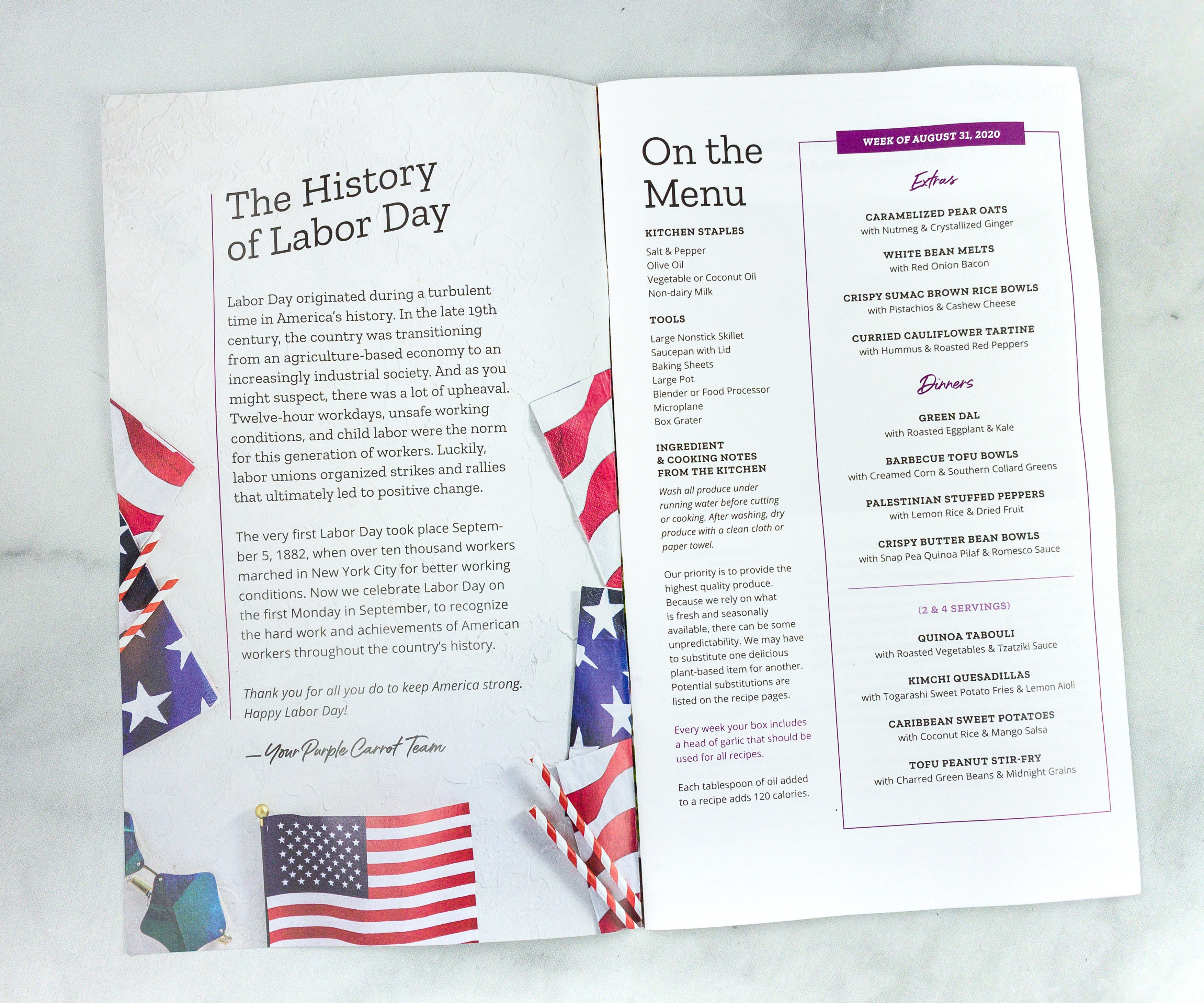 There's a message from the Purple Carrot Team! It also has a suggested menu for the week.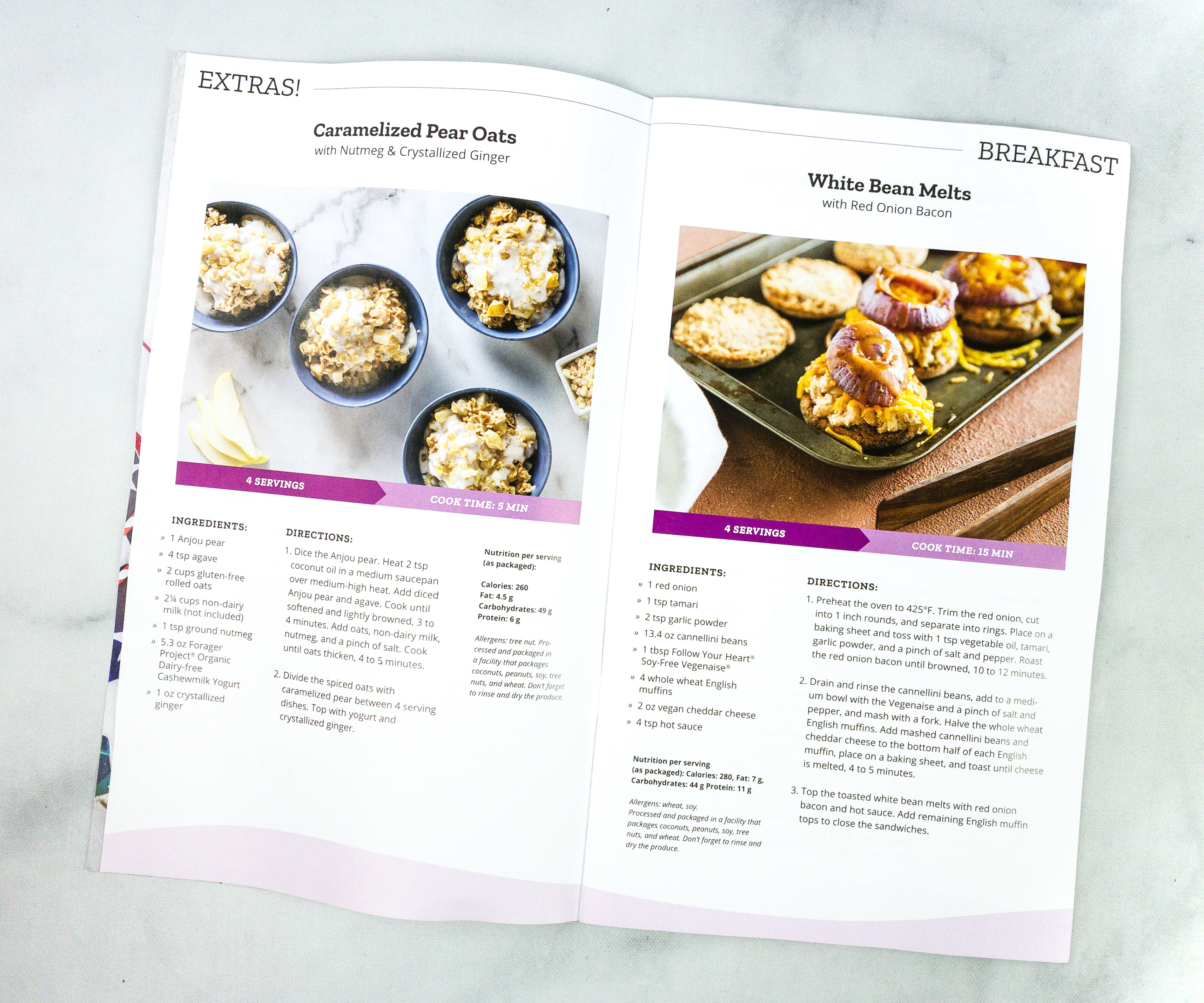 On this part of the booklet, there are extra recipes like Caramelized Pear Oats and White Bean Melts!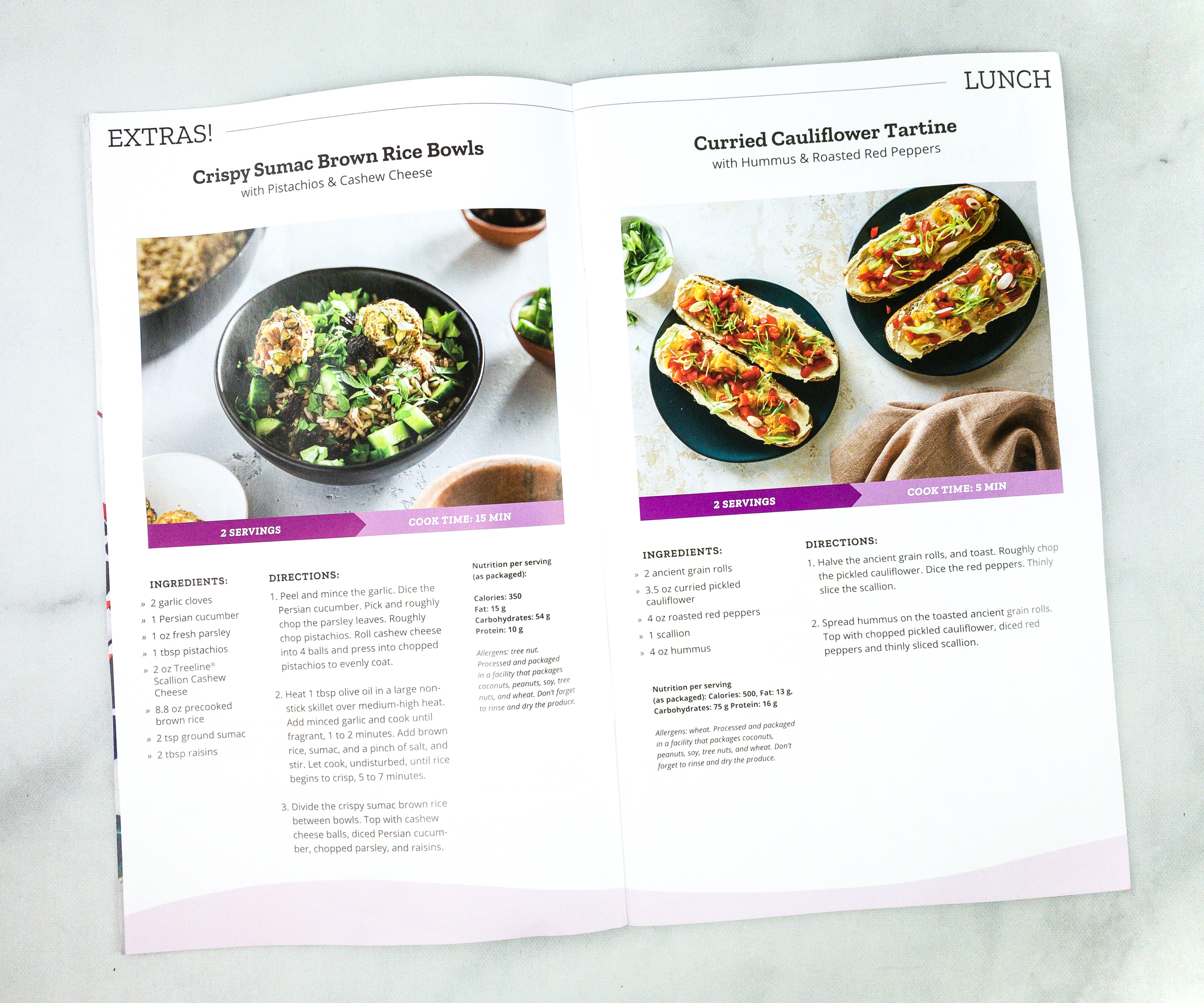 The extra recipes lists all the ingredients needed, plus a step-by-step procedure.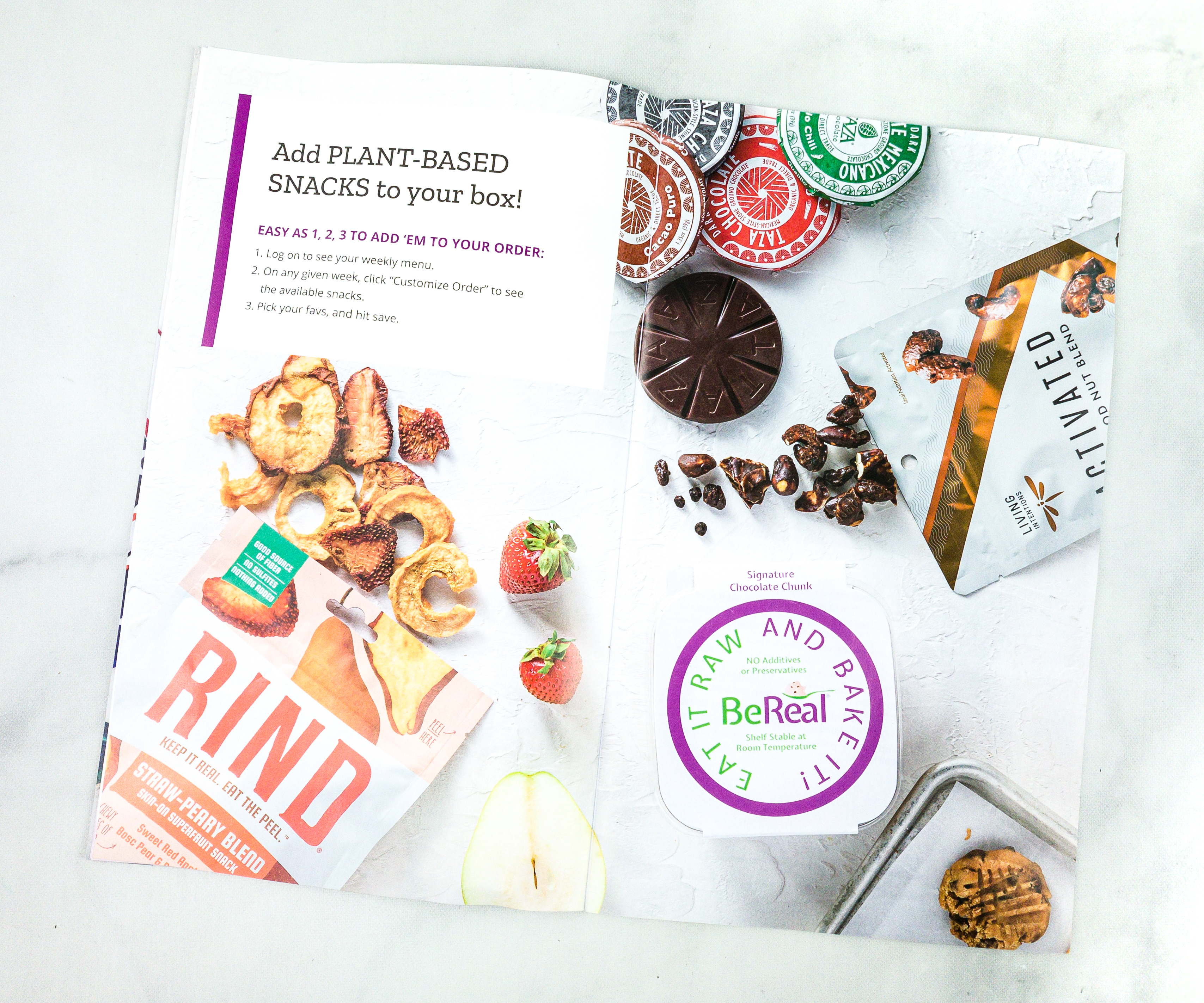 What's awesome is that each recipe also comes with the nutrition content per serving. If you're on a strict diet program, this is really useful!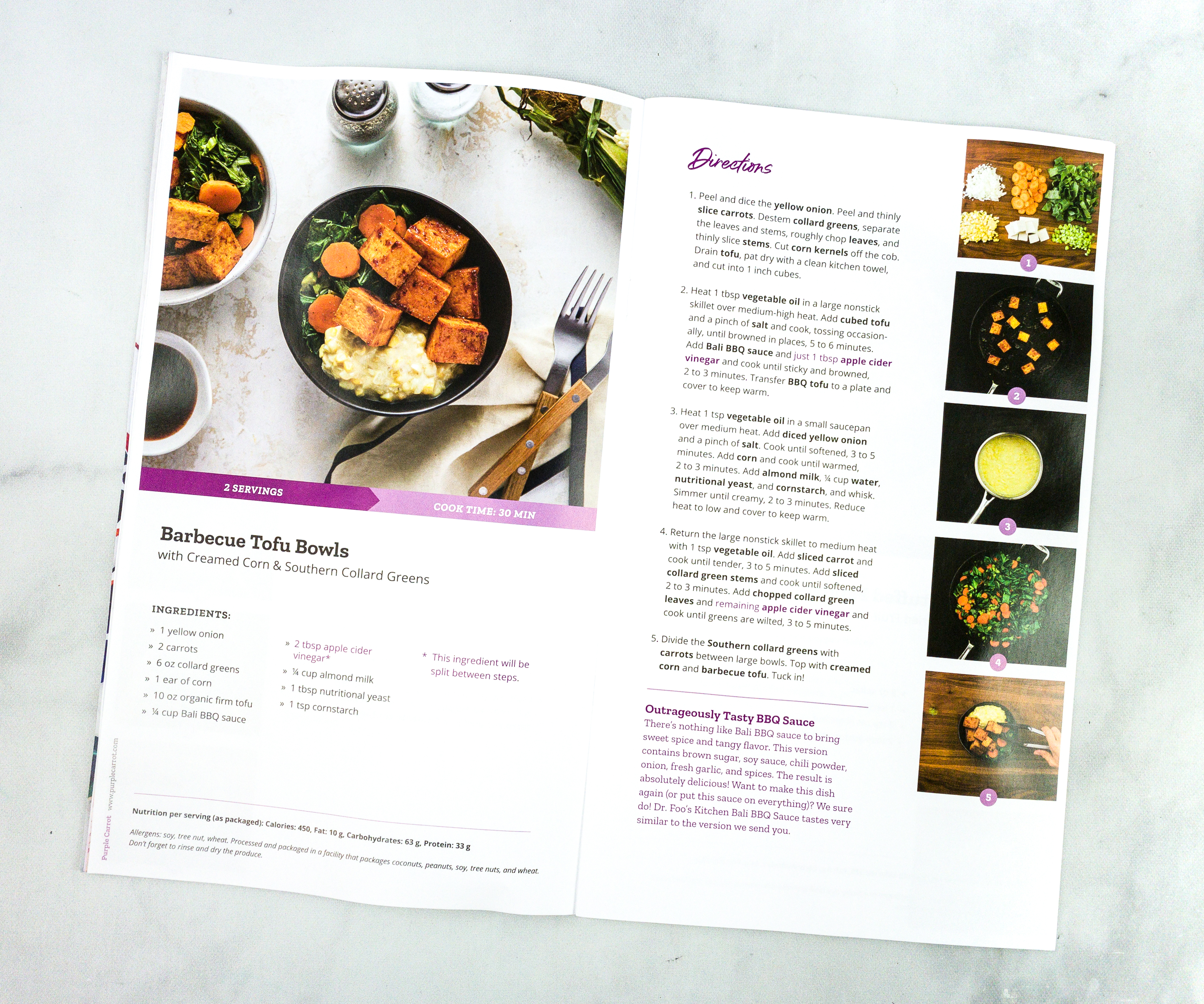 The full-color photos look mouthwatering!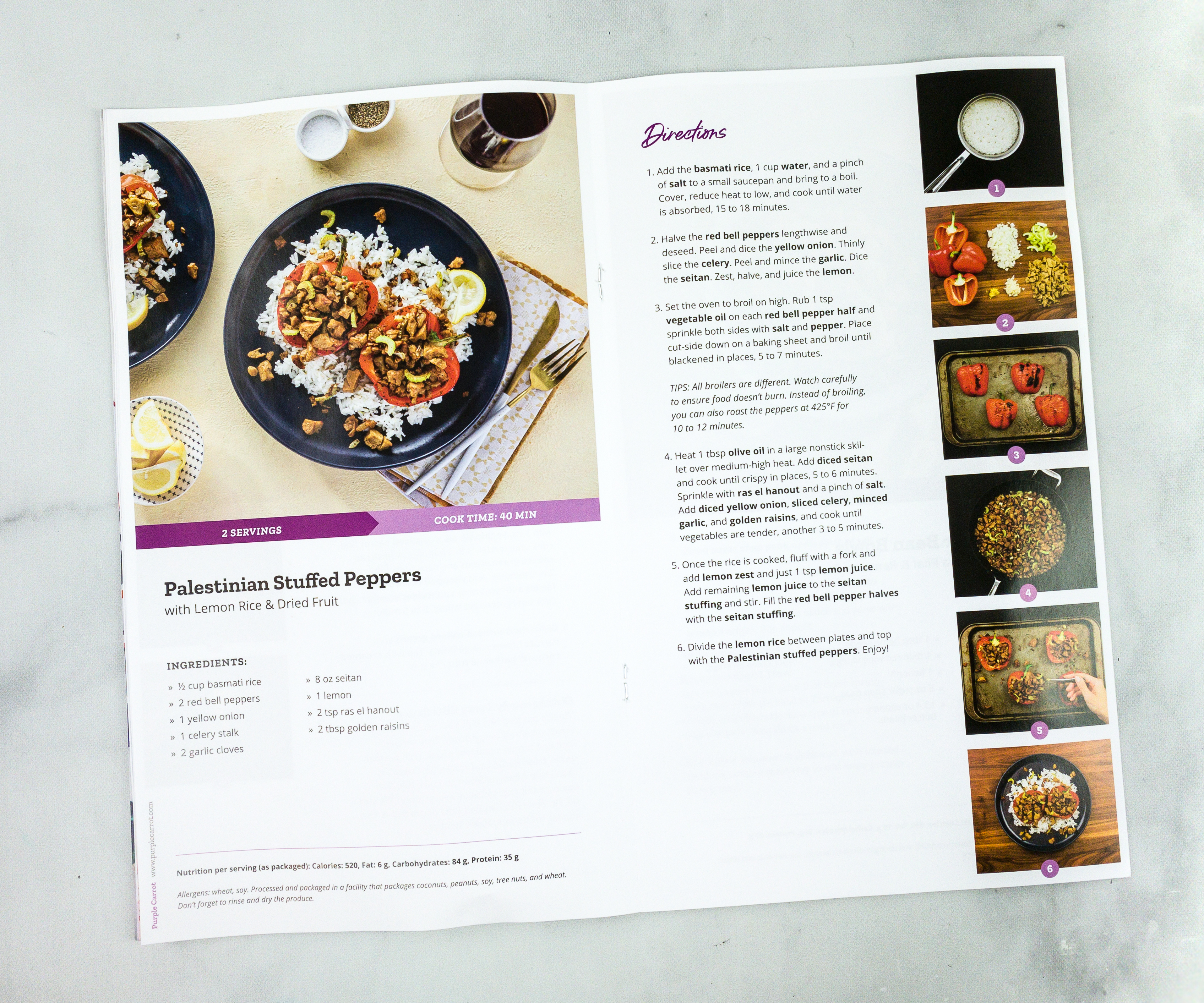 Some of the words are printed in bold, meaning they have an important role in either preparation of the ingredients or cooking the dish.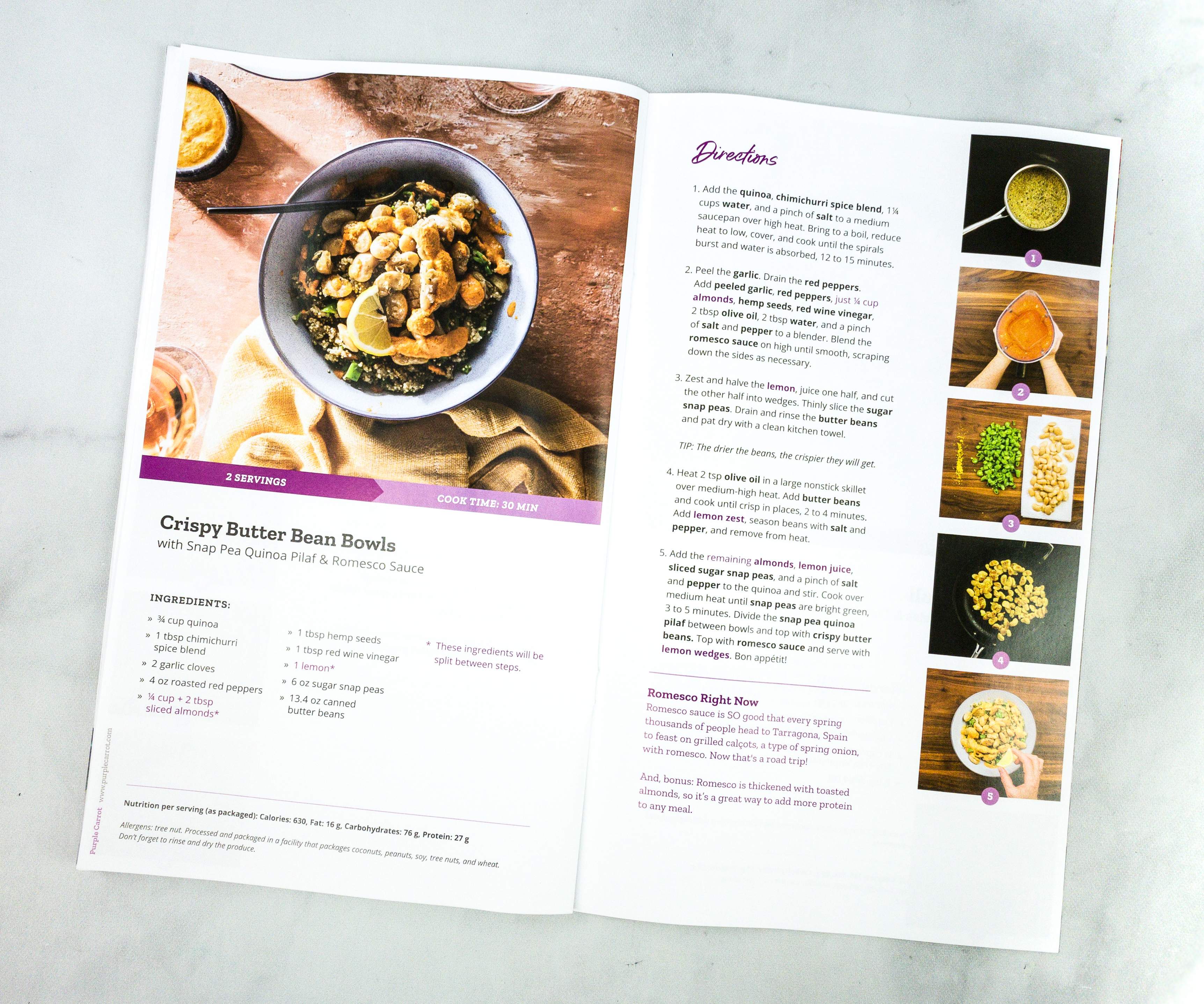 They also listed the cooking time for each dish, plus the number of servings.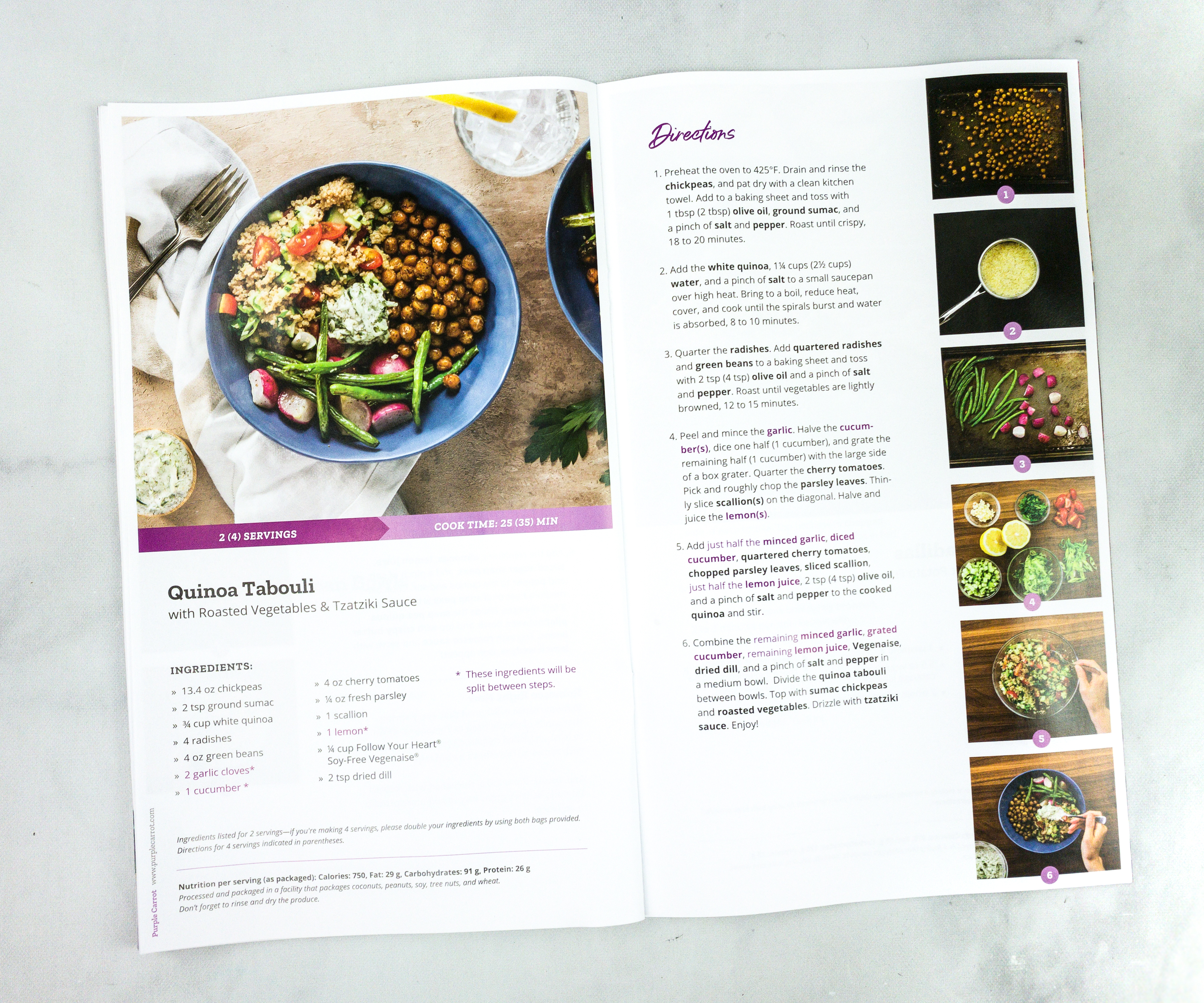 The recipes even list substitutes for some ingredients!
Reading through the pages gives me more recipe ideas by combining two or more of the recipes found here and switching them up a bit!
This part of the booklet tells us more about how Labor Day is the unofficial end of summer but the photos of the plated food all over the page is very distracting!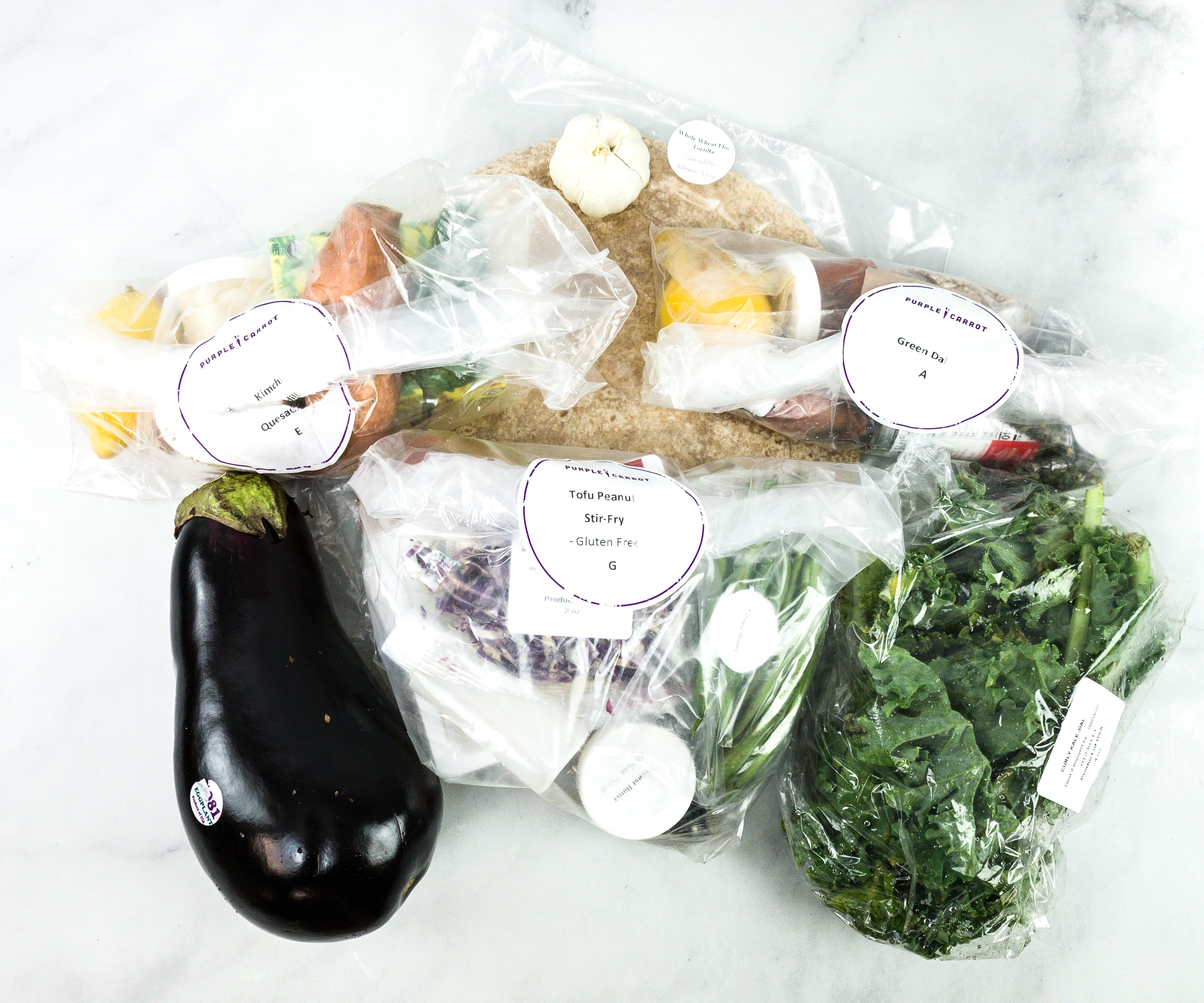 The ingredients are bagged separately per recipe. Some large or delicate items are labeled in individual packages.
Everything in my box!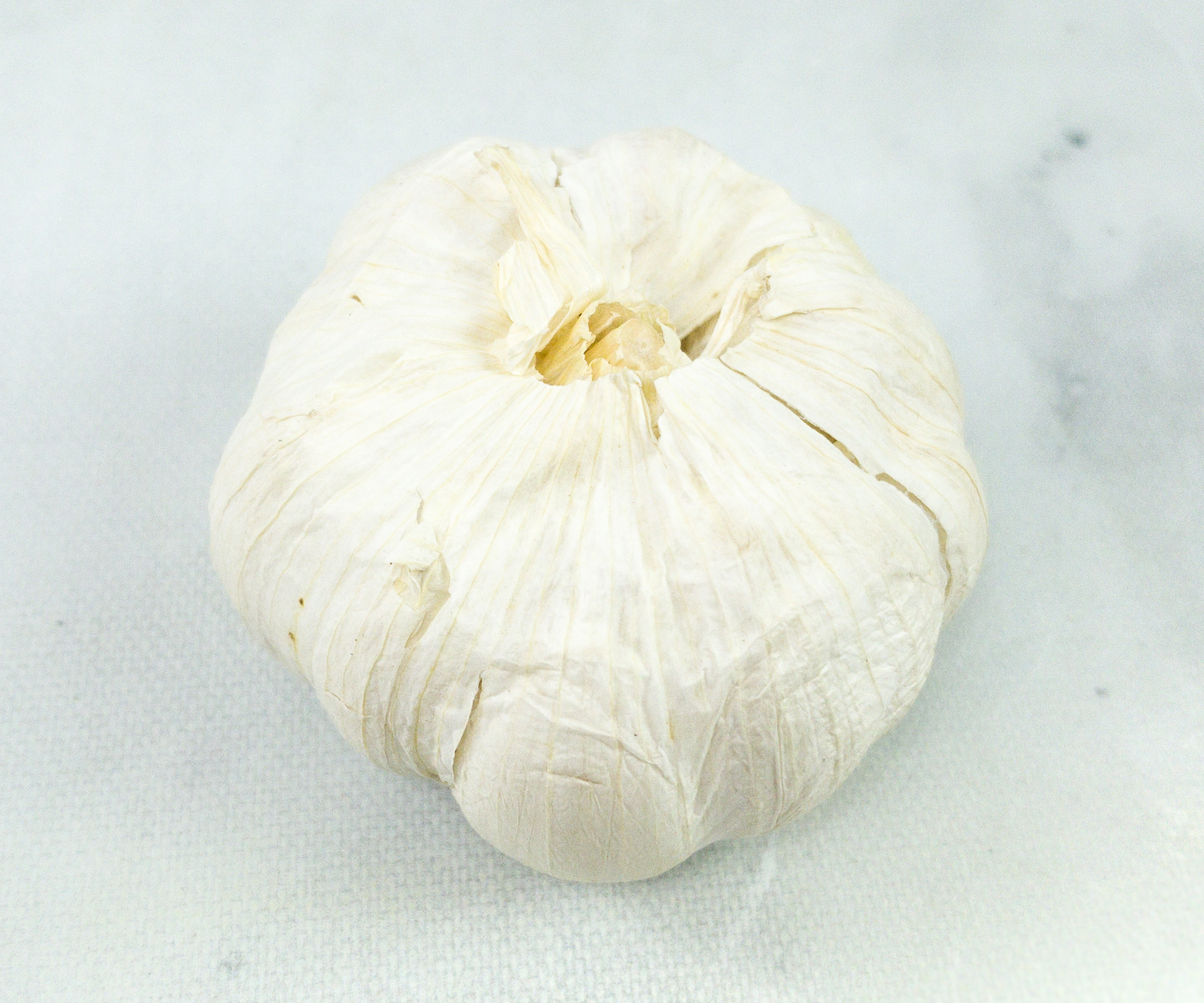 We got a full head of garlic since this is a basic ingredient and it can be used in just about any dish!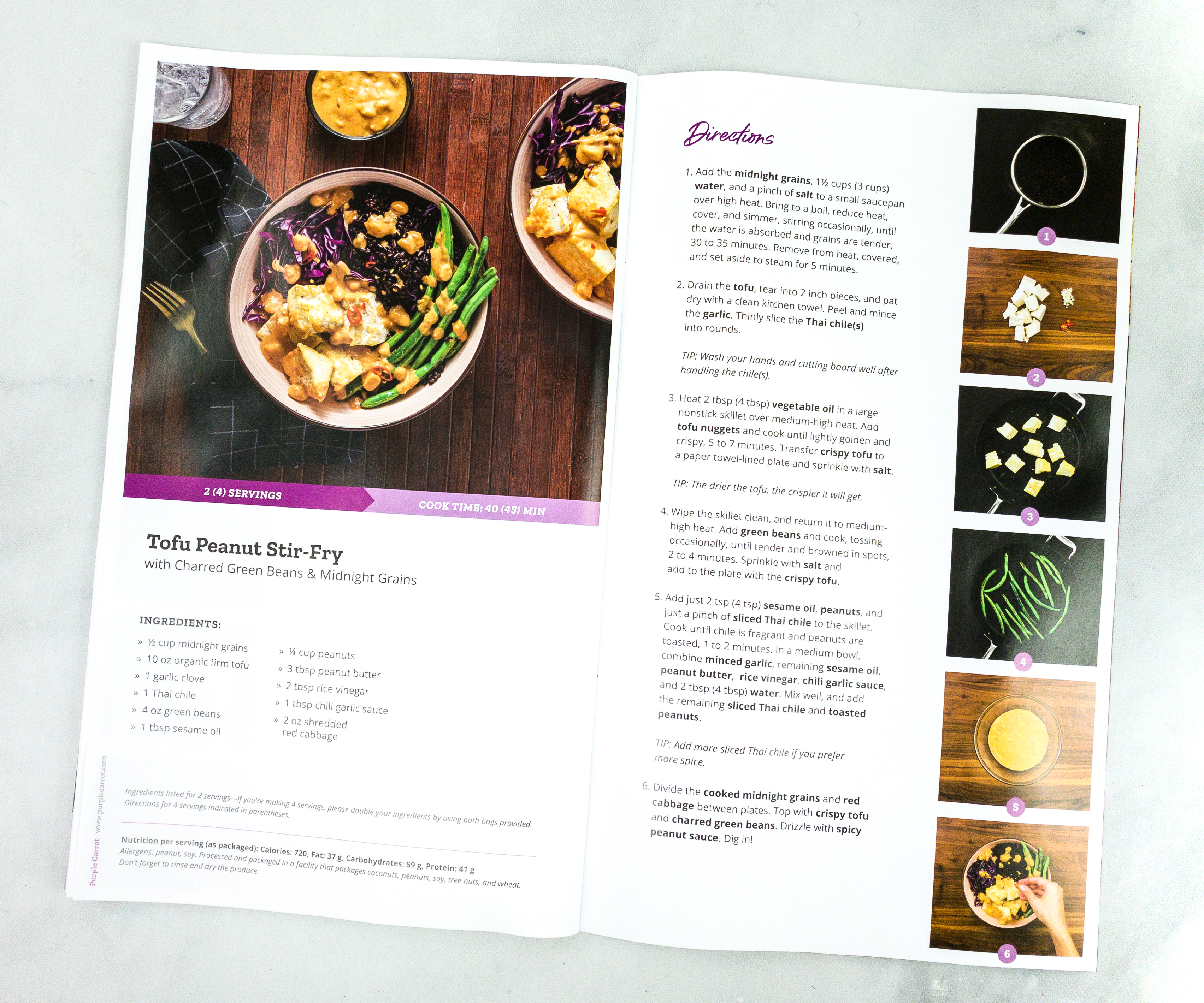 Tofu Peanut Stir-Fry with Charred Green Beans & Midnight Grains – 40 minutes, 720 calories per serving.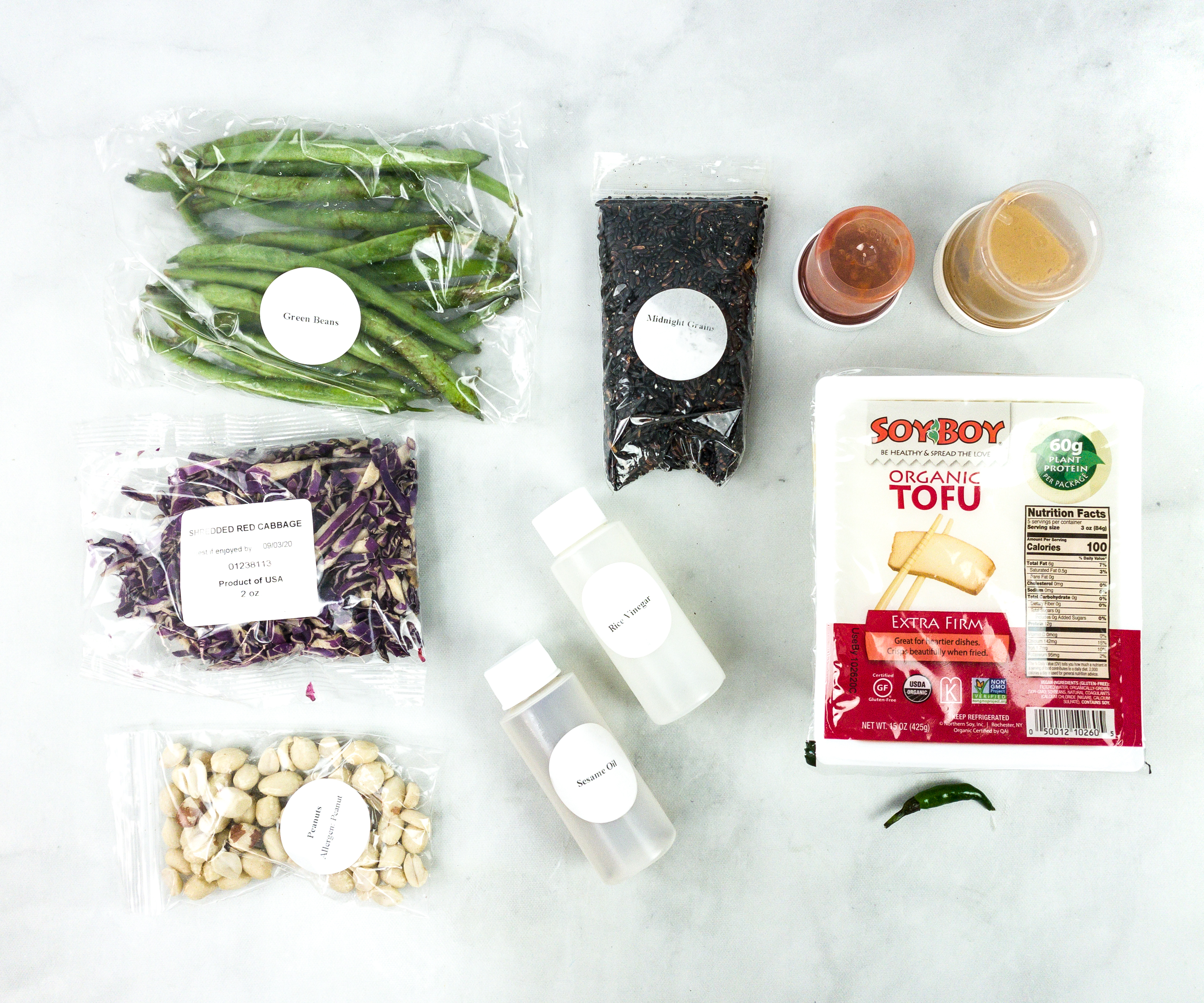 For this recipe, we used midnight grains, organic firm tofu, garlic, Thai chili, green beans, sesame oil, peanuts, peanut butter, rice vinegar, chili garlic sauce, and shredded red cabbage. I like how everything is properly labeled, making it easier for me to spot what I need when I need it!
For this recipe, I fried tofu and charred some green beans. The sauce was quite easy to make and I was really surprised by how good the peanut butter, garlic, and rice vinegar tasted when combined. The cabbage also added a nice crunch to the dish. You can adjust the amount of Thai chili depending on your preference. I love spicy food, so I added a lot! The plating also turned out wonderful. The colors were so vibrant, making it visually appealing.  Overall, this was a really great meal!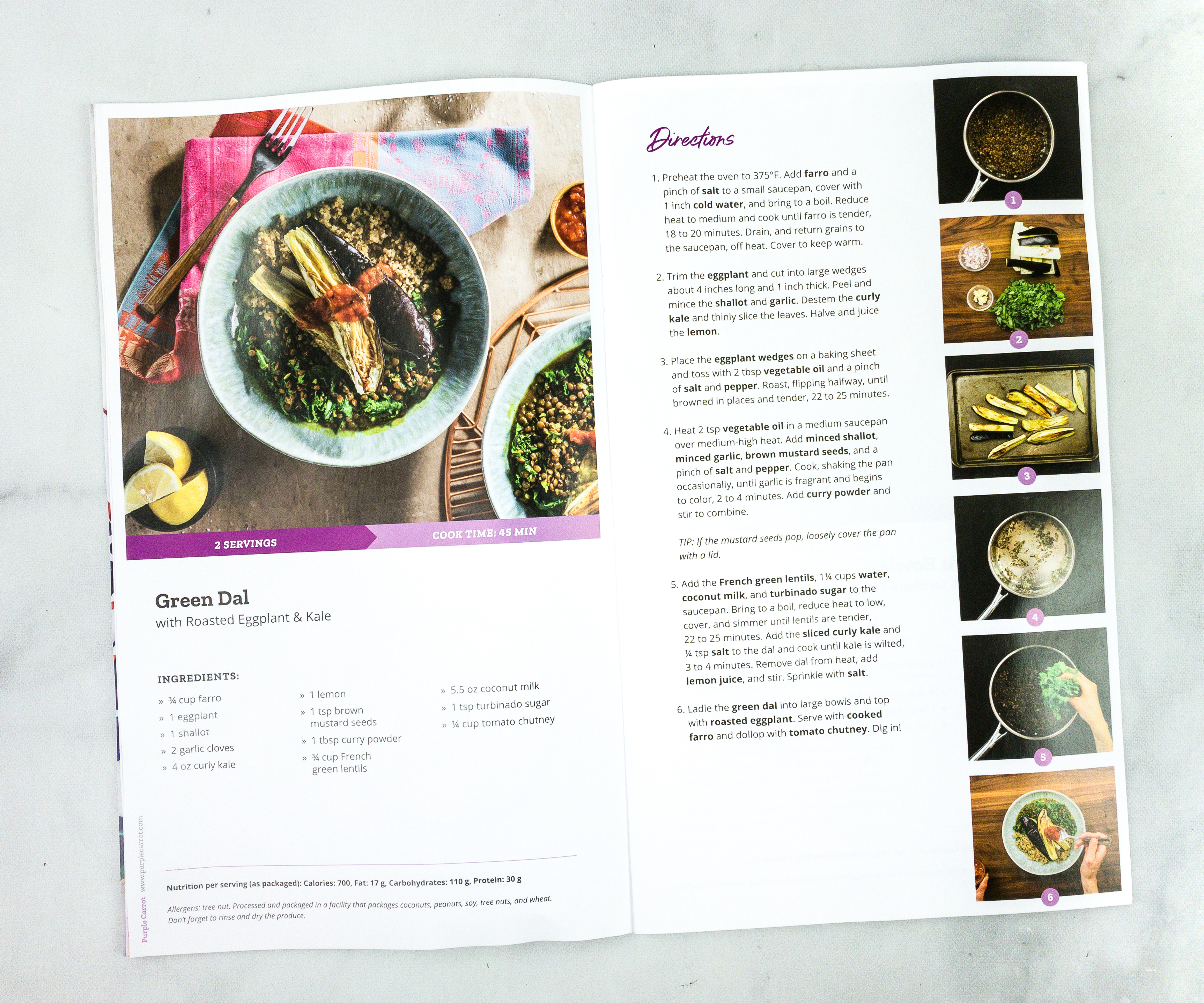 Green Dal with Roasted Eggplant & Kale – 45 minutes, 700 calories per serving.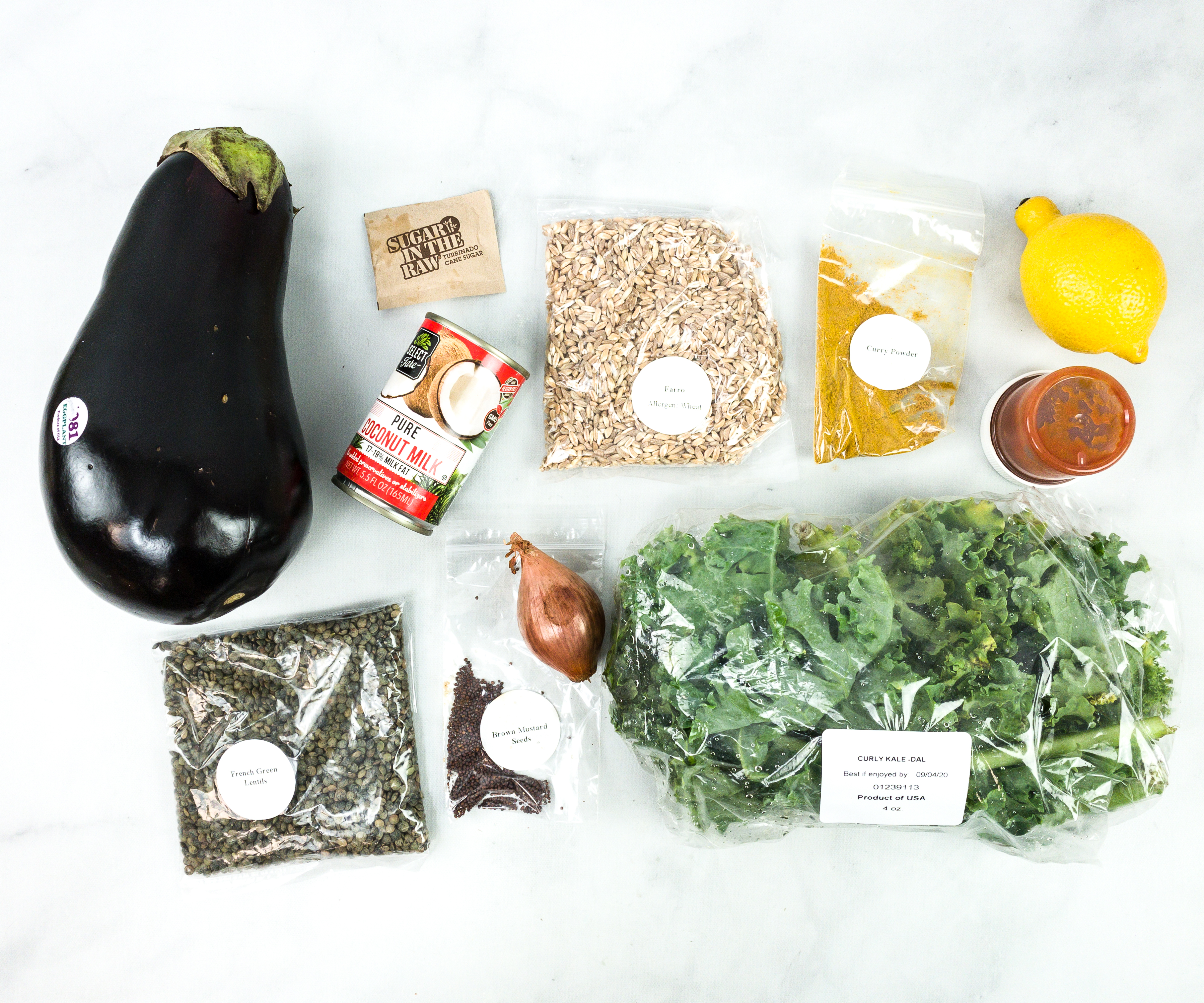 This recipe contains lentils, known to be rich in iron and folate and also an excellent source of protein. Aside from lentils, we also used farro, eggplant, shallot, garlic, curly kale, lemon, mustard seeds, curry powder, coconut milk, turbinado sugar, and tomato chutney.
I started by boiling the farro as instructed on the recipe, then prepared the eggplant and put it in the oven. The next step is to cook the lentils with the kale. When everything was done, I assembled the dish and topped everything with tomato chutney! This dish took a while to make but it was worth it. I like the curry flavor because it's not overbearing and I also like how filling and nutritious this meal is!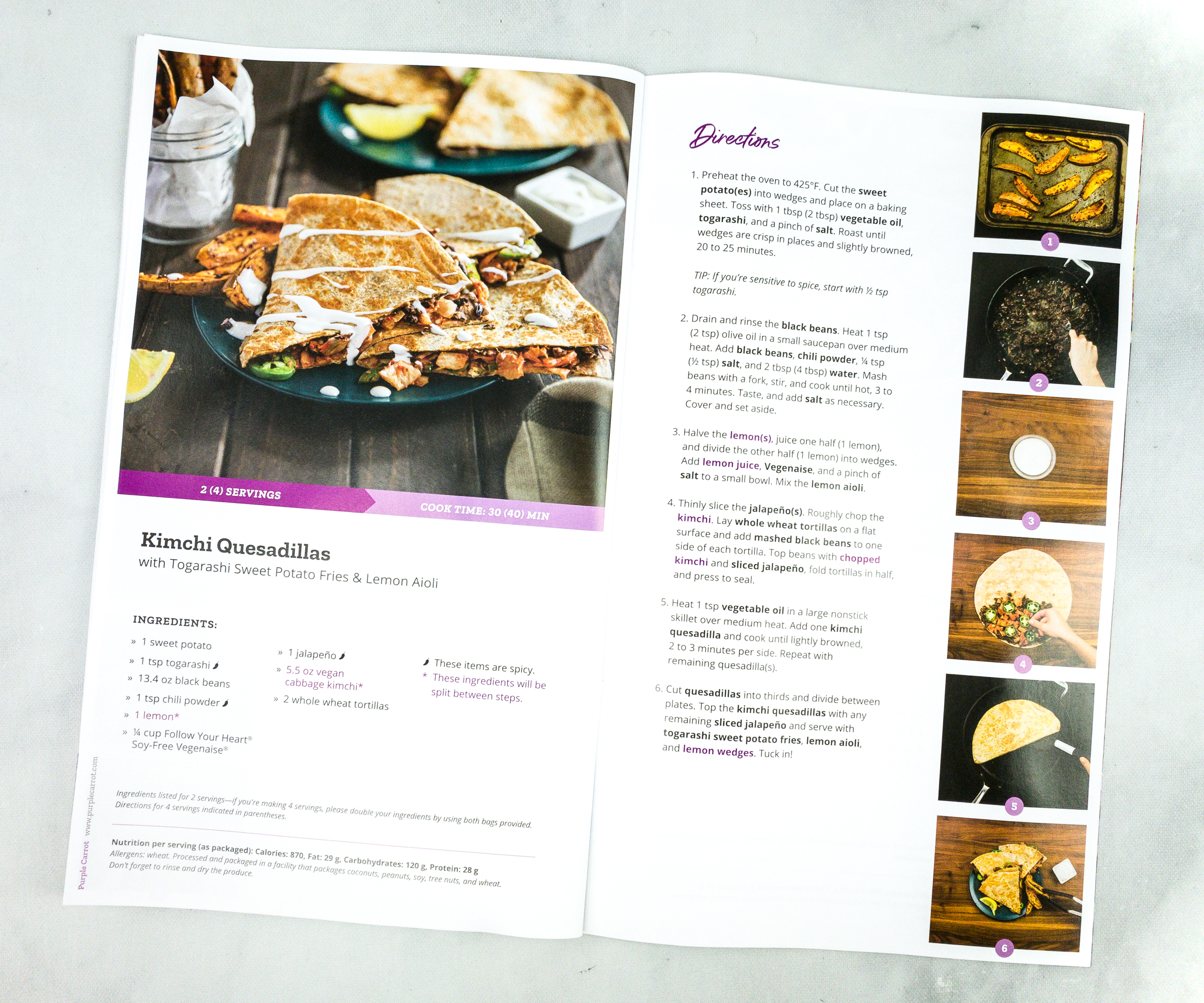 Kimchi Quesadillas with Togarashi Sweet Potato Fries and Lemon Aioli – 30 minutes, 870 calories.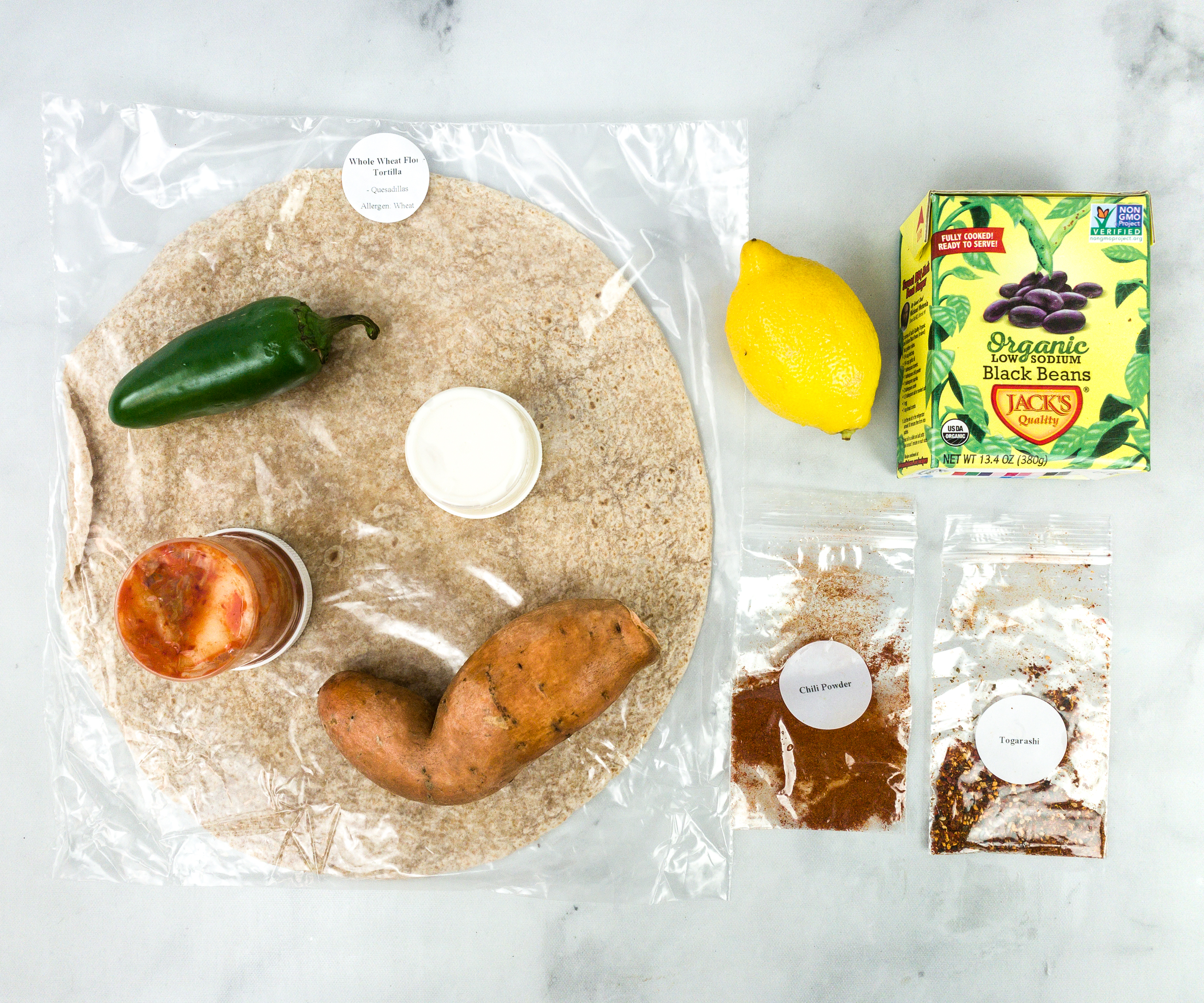 I'm happy to see this recipe because I like both kimchi and quesadillas. Kimchi, which originated from Korea, is such a unique way to add a spicy twist to the Mexican favorite! Other ingredients for this recipe are sweet potato, togarashi, black beans, chili powder, lemon, soy-free vegenaise, jalapeno, cabbage kimchi, and wheat tortillas.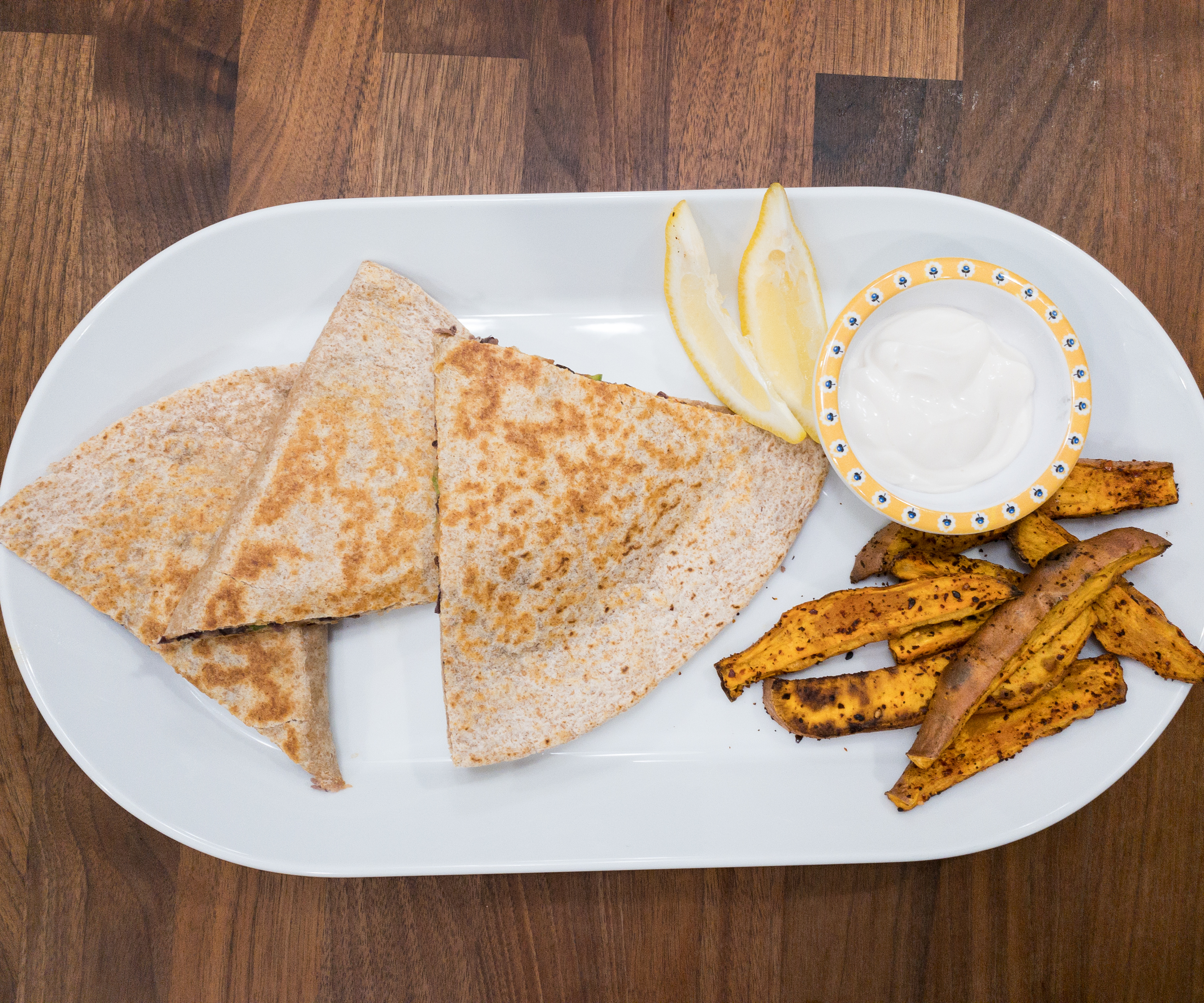 The sweet potatoes are made tastier by togarashi, a Japanese spice mixture. After putting the sweet potato wedges in the oven, I cooked the black beans with chili powder and then mashed it using a fork, seasoning with salt as we go. The lemon juice goes with the vegenaise (egg-free mayonnaise substitute!) and a pinch of salt for the lemon aioli. Here's the best part: putting jalapeños and kimchi on a whole wheat tortilla, along with the mashed black beans. Fold it and you can cook it like you would a normal quesadilla!
It's just like my usual quesadilla, only spicier! The sweet potato fries are the perfect side for this meal. I like eating this with the lemon aioli dip!
The Purple Carrot has great plant-based recipes! Since they provide everything, from the easy-to-follow instructions to the high-quality ingredients, they make it easy for me to whip up healthy meals for my family and keeps dinnertime during back to school season a lot more calm. Our favorite recipe from this box is the kimchi quesadilla. It's a healthier take on the usual quesadilla, plus the flavors were well-balanced. I also like that they included bonus recipes that we could try and they are all nutritious as well. If you're interested in plant-based meals, this meal kit subscription is a good way to start! The meals are not just good for you, they also make your tastebuds happy!
What do you think of this month's box?