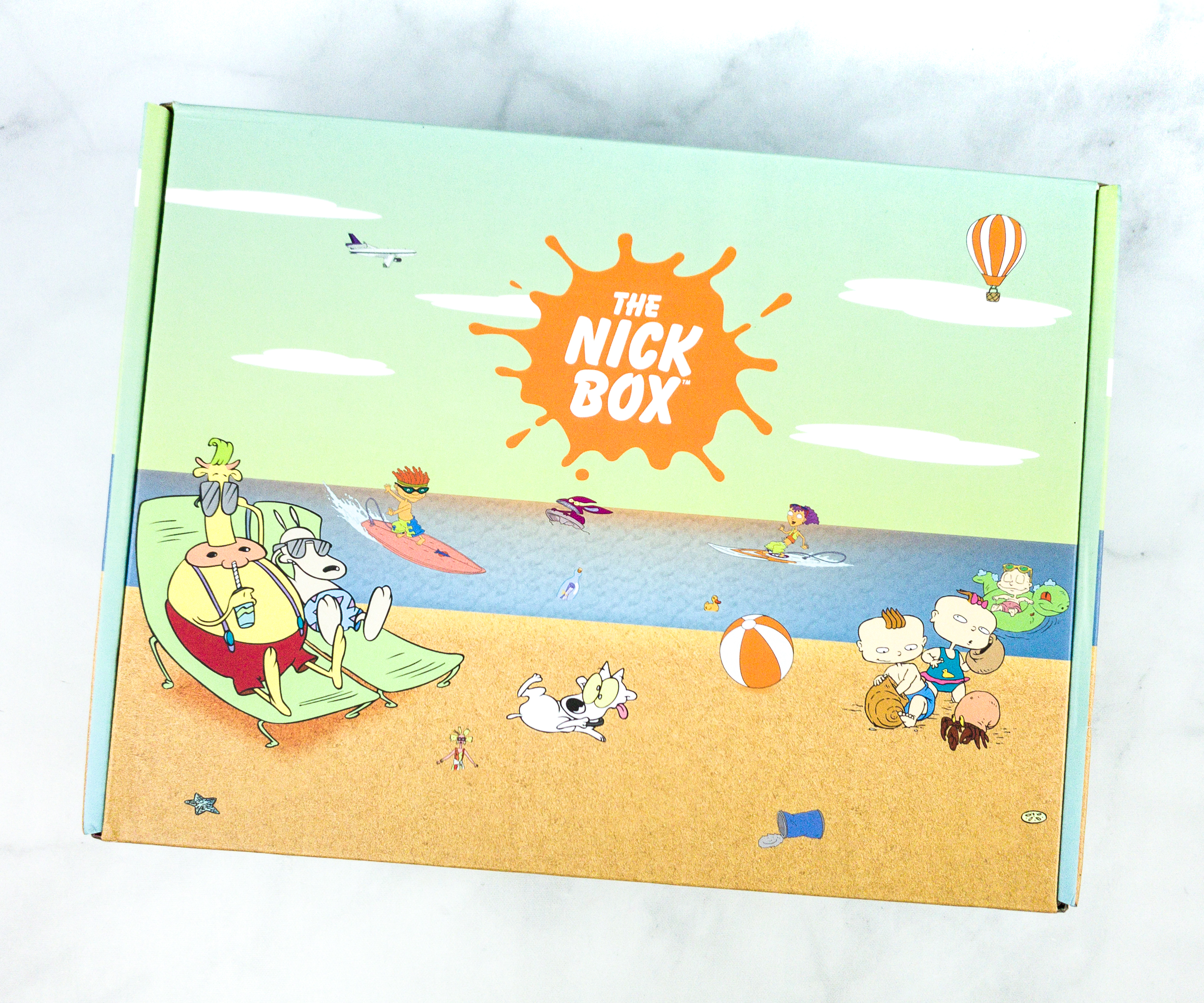 The Nick Box brings back the most memorable 90's Nickelodeon characters through a quarterly subscription box for $49.99 per box plus $7 shipping. Each box is filled with nostalgic goodies like plush, apparel, toys, and other unique items from famous Nickelodeon shows like Hey Arnold!, Rugrats, Catdog and a lot more.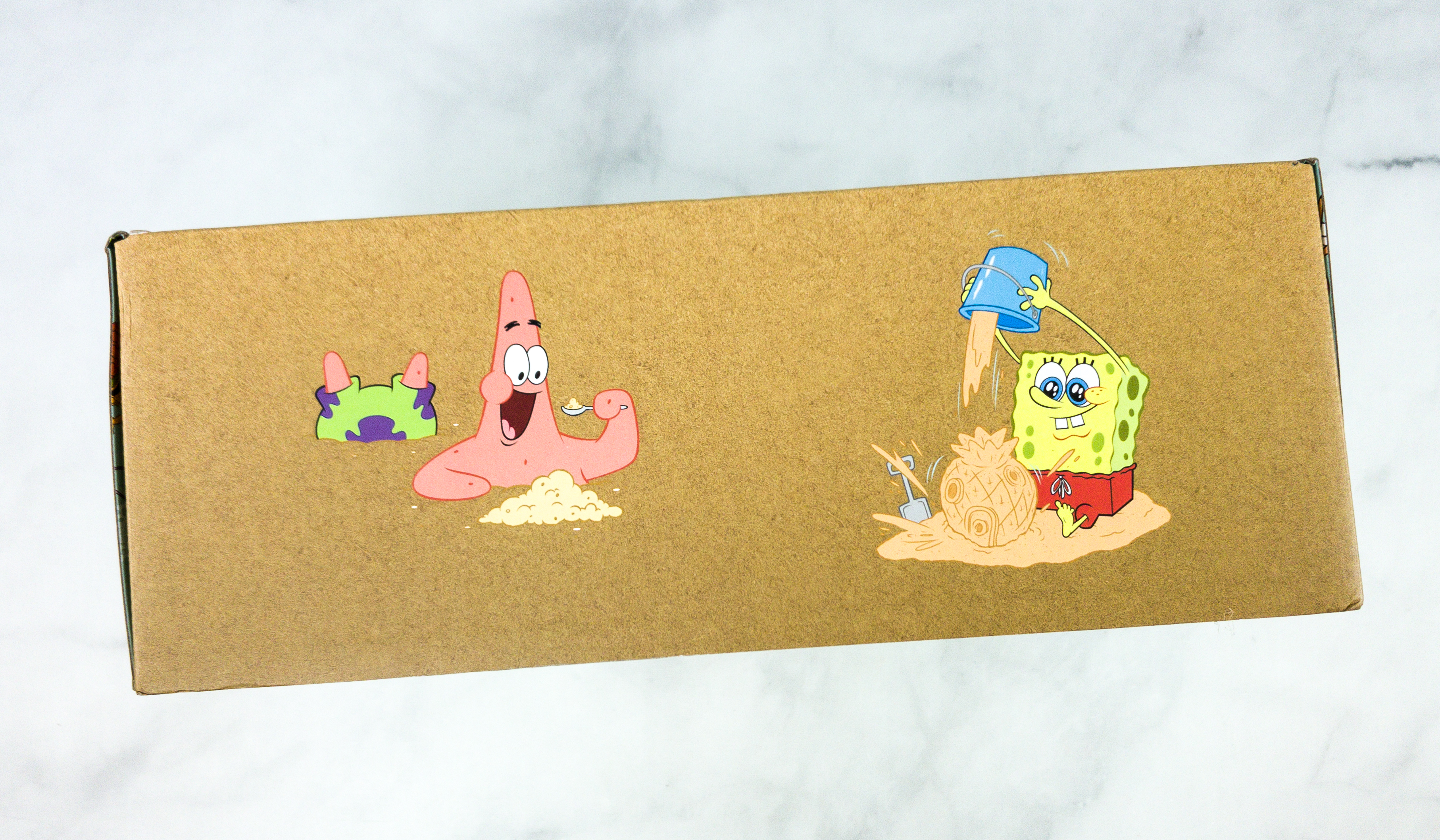 The box design is all about the beach!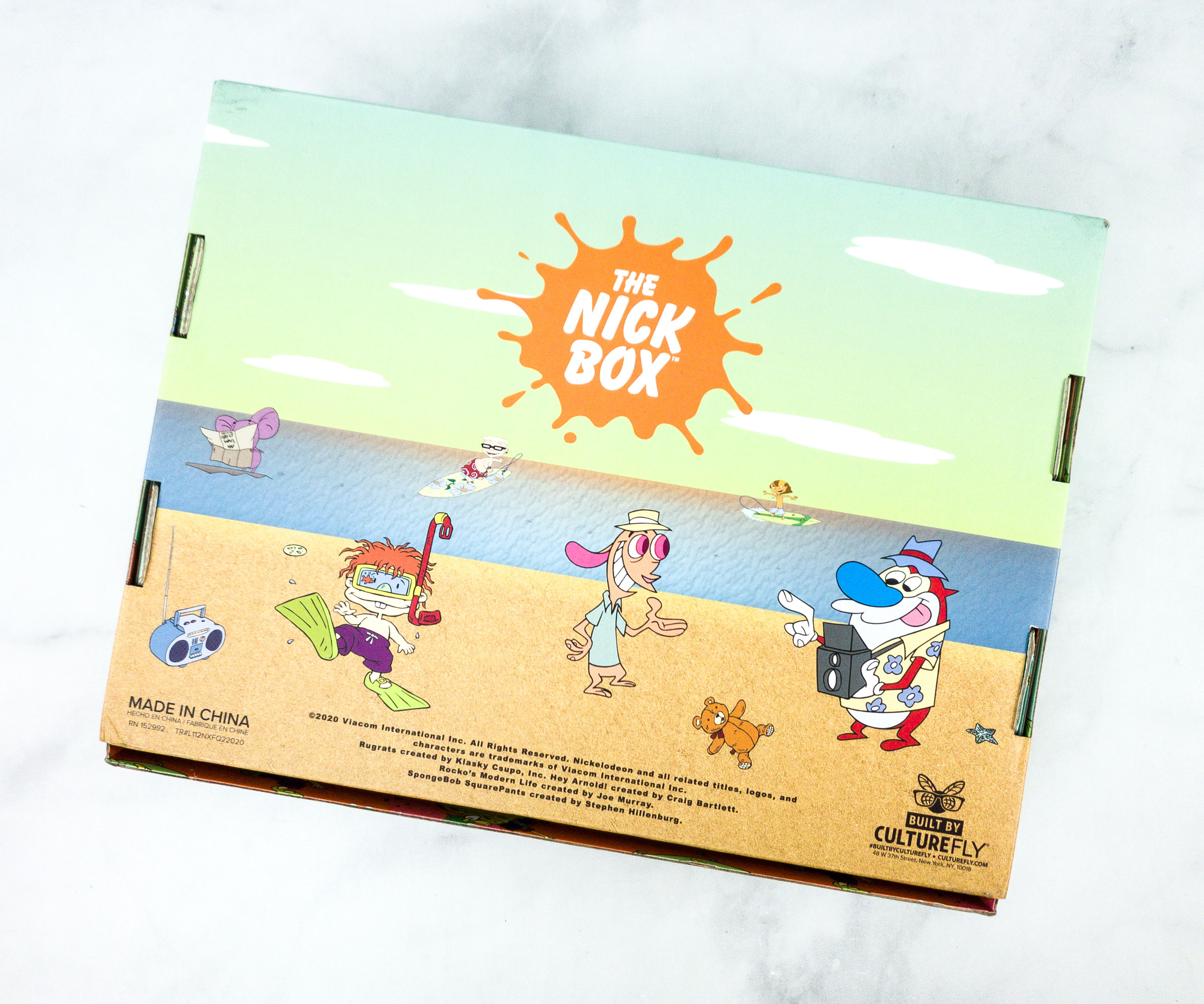 I'm so excited to see everything inside!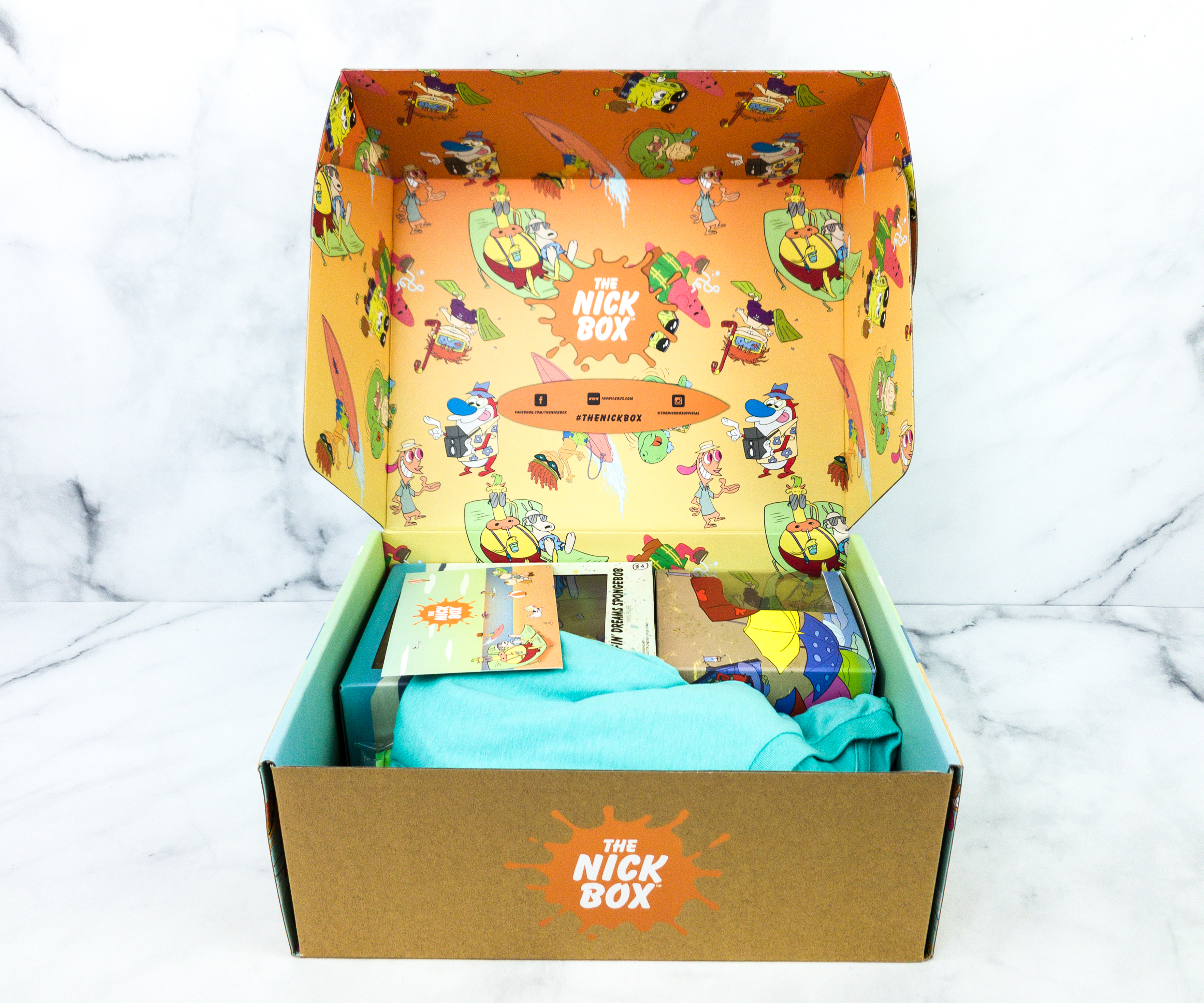 The box features all the Nick characters we grew up with like the Spongebob, Rugrats, Rocko's Modern Life, and Ren and Stimpy!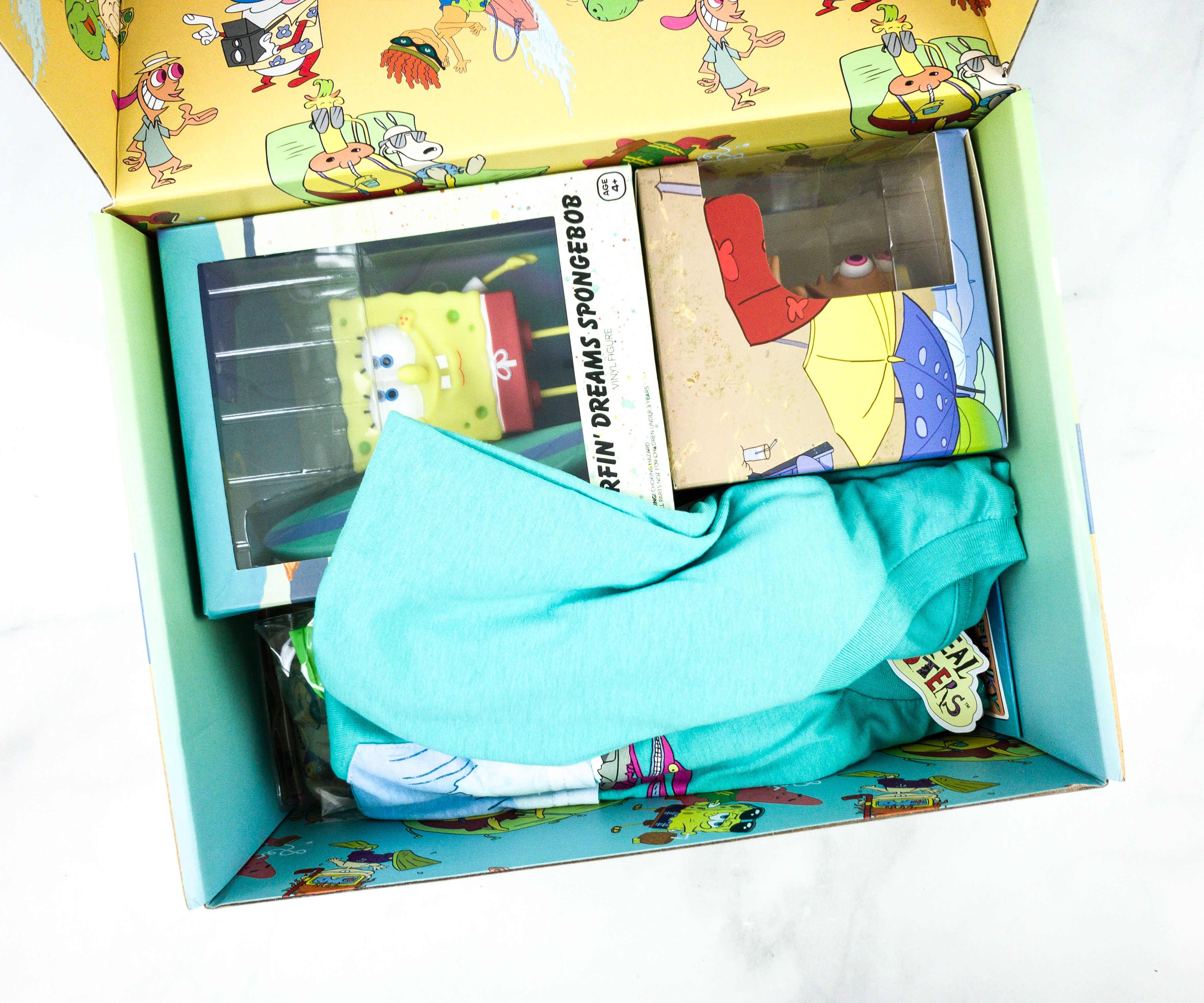 The items are neatly stacked inside the box.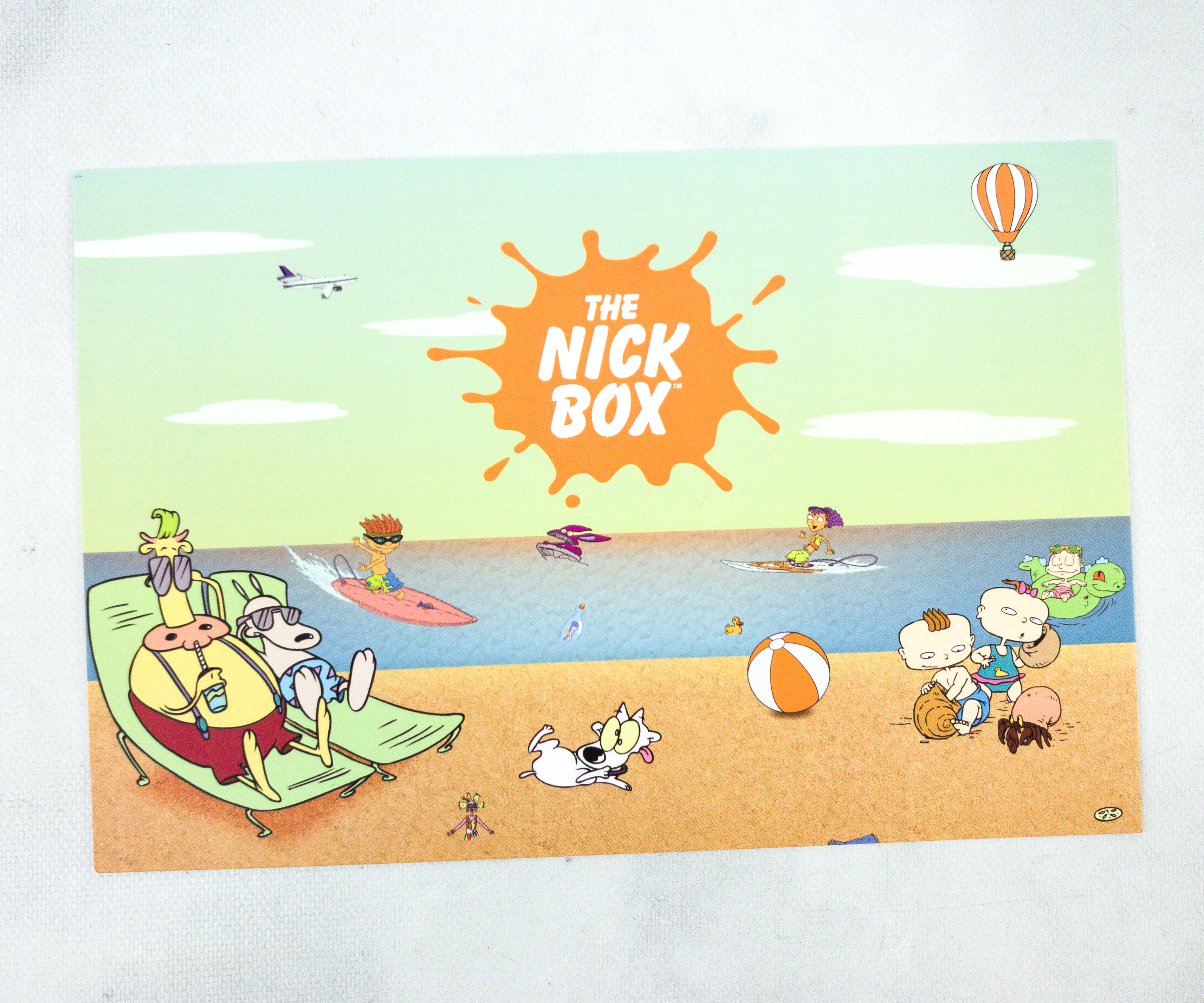 The box includes an information card!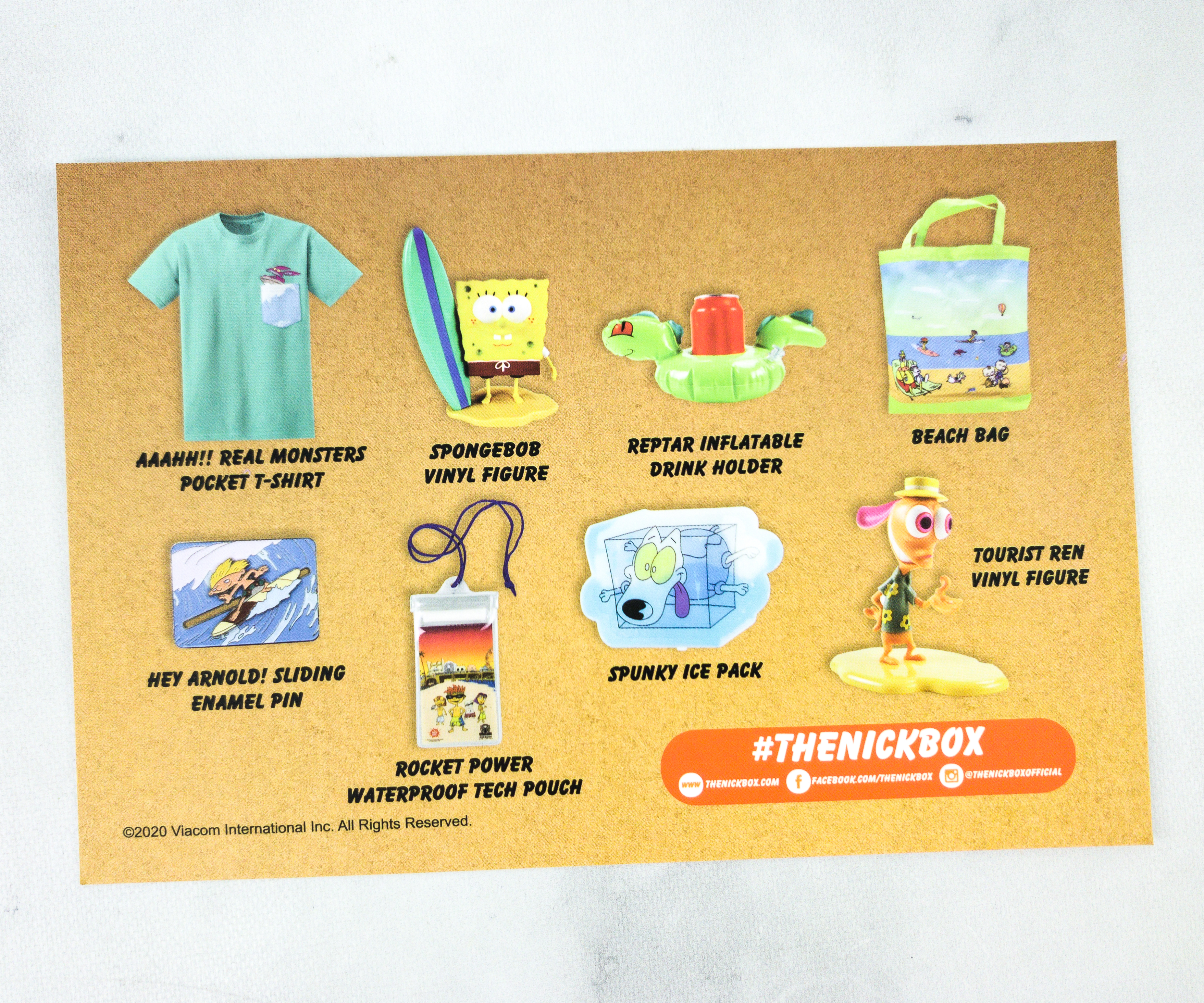 It has a list of all the items included this quarter.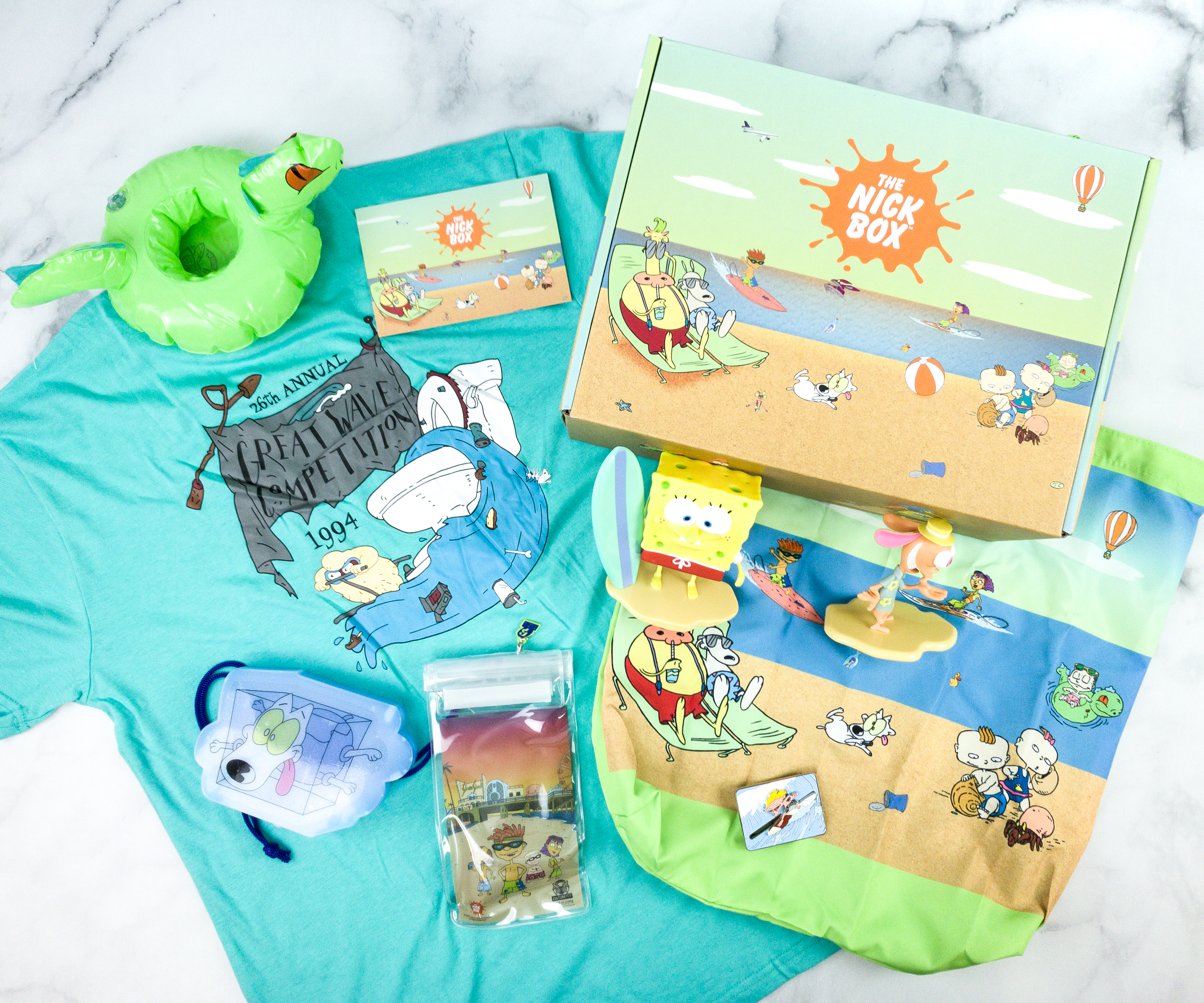 Everything in the Summer 2020 box!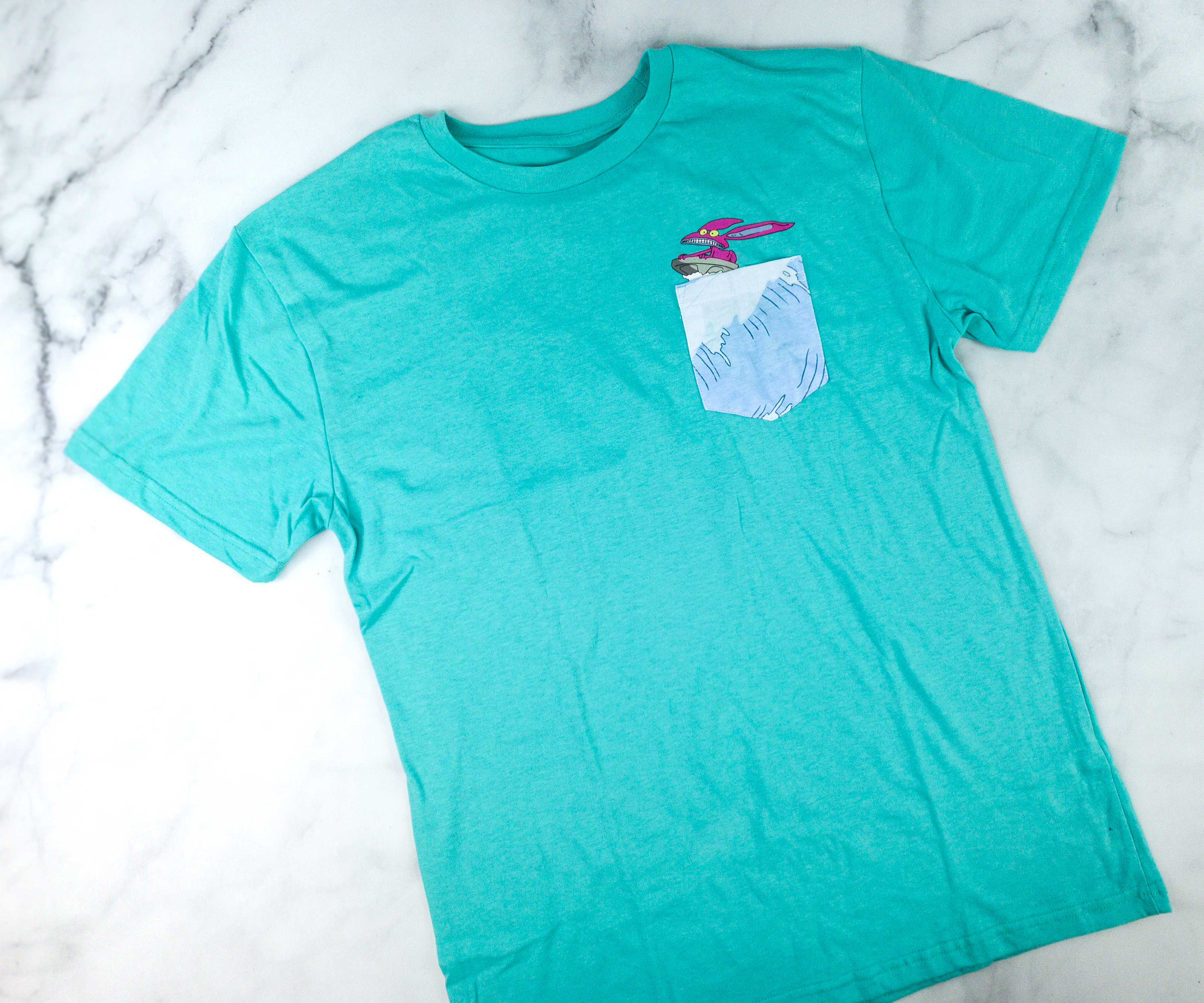 Aaahh!!! Real Monsters Pocket T-Shirt. The box started on a high note with this turquoise t-shirt that features Aaahh!! Real Monsters. It's a really comfortable piece made with soft and breathable fabric.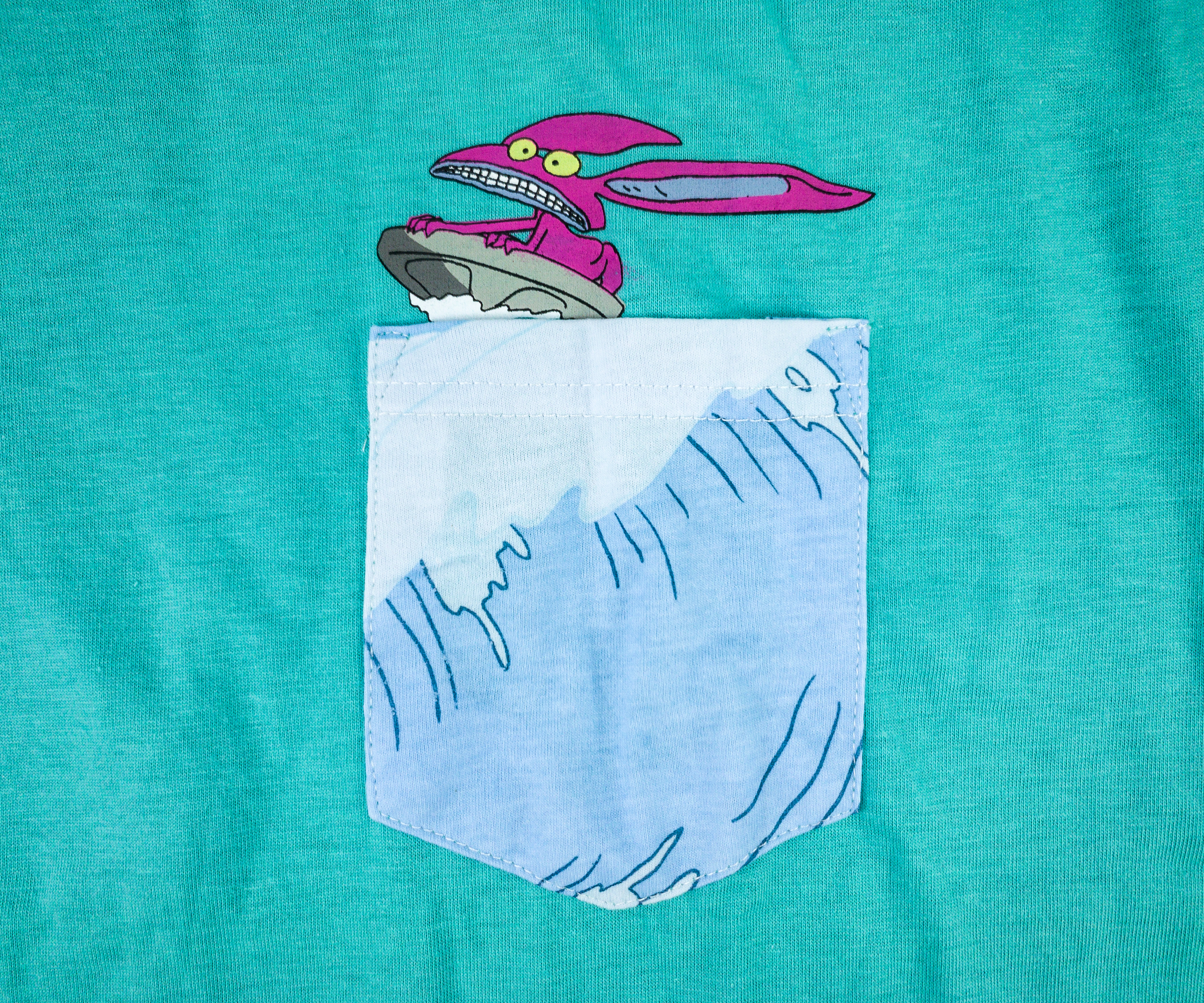 It has a cute pocket on the upper left chest part that has waves on it, and there's Ickis riding the wave with a trash bin lid!
You should really be gentle when smoothing the rubber print at the back to avoid damage.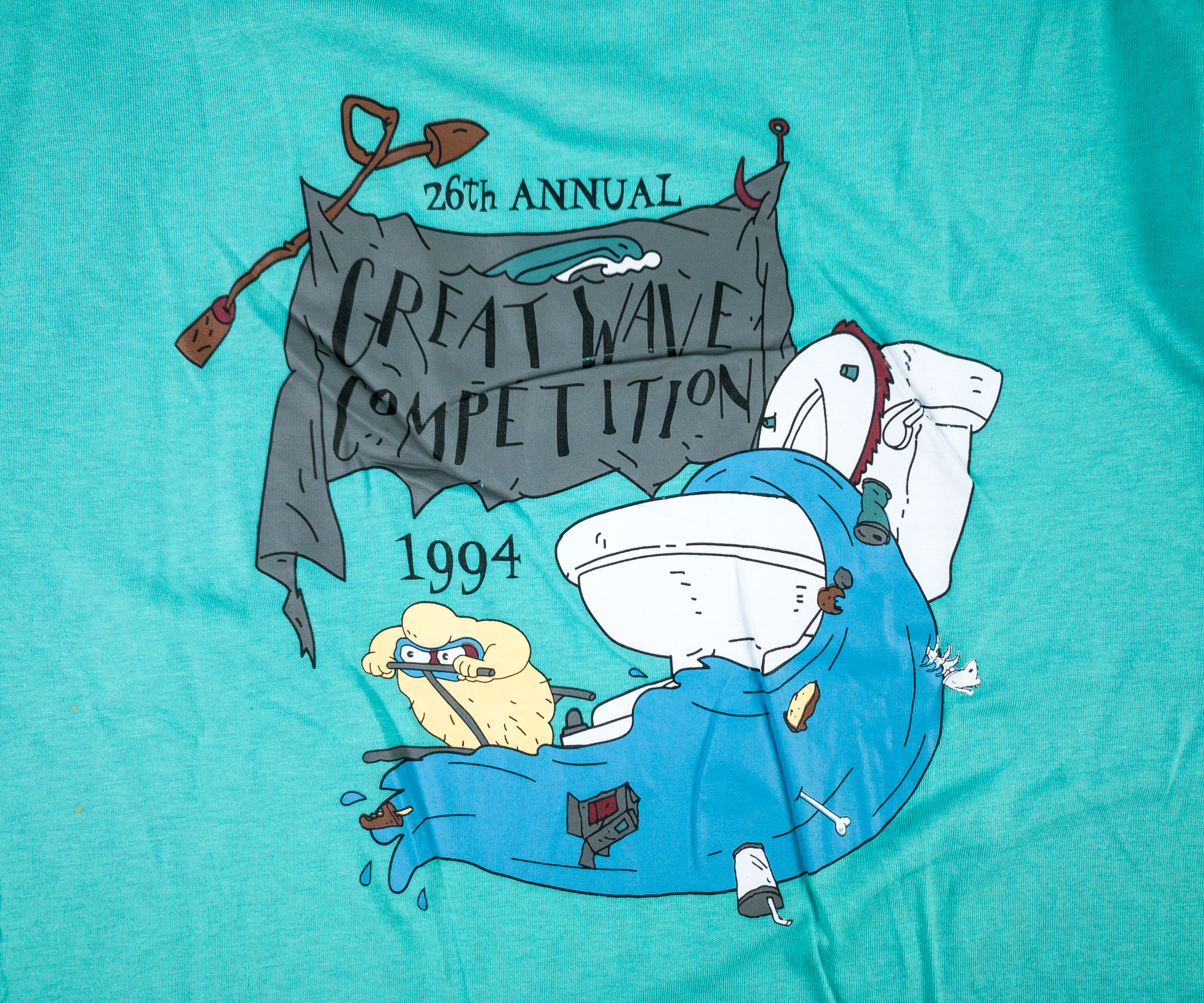 It has Krumm riding a wave with trash, and he's promoting the 26th Annual Wave Competition!
Rocko Spunky Ice Pack. To keep us cool despite the summer heat, they sent us this ice pack that features Rocko's Modern World's Spunky!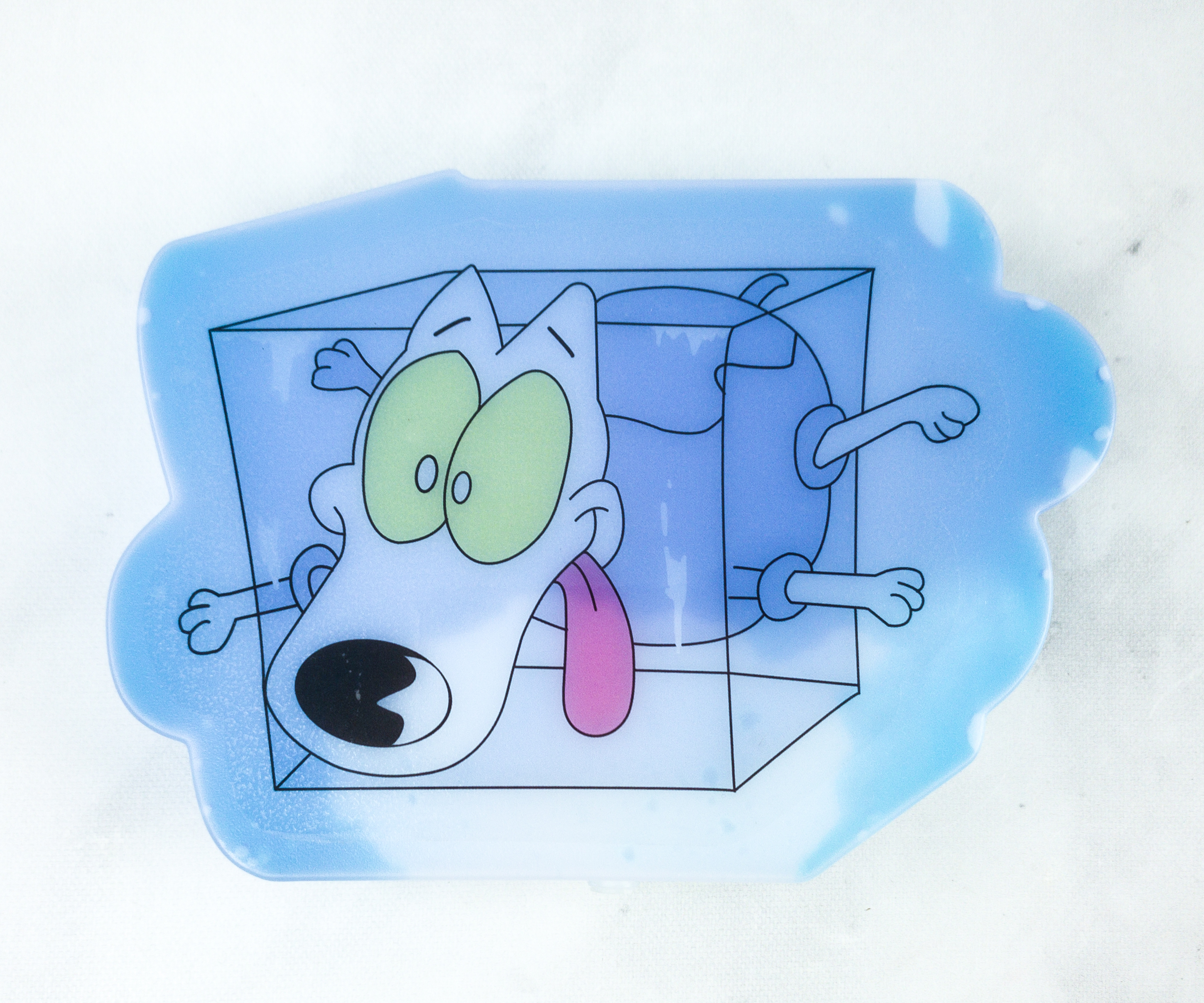 This is so easy to use! Just keep it in the freezer and take it out when needed, whether to keep your drinks cold while you're on the go or to use as a cold compress.
There's a gel-like substance inside the pack which turns cold and solid when put inside the freezer!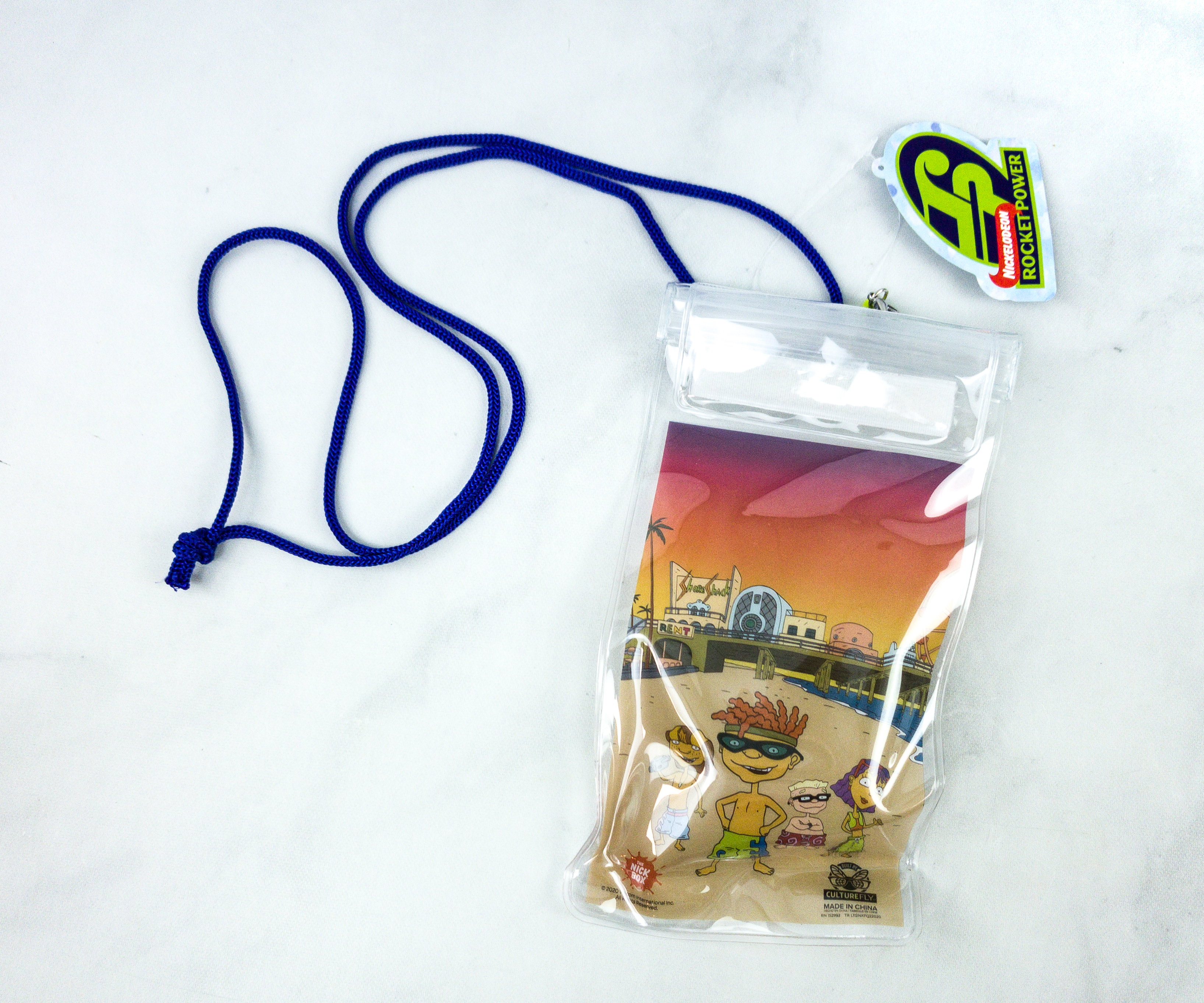 Rocket Power Waterproof Tech Pouch. Here's another useful tool when traveling, a waterproof pouch where we can keep our gadgets and small electronic devices safe!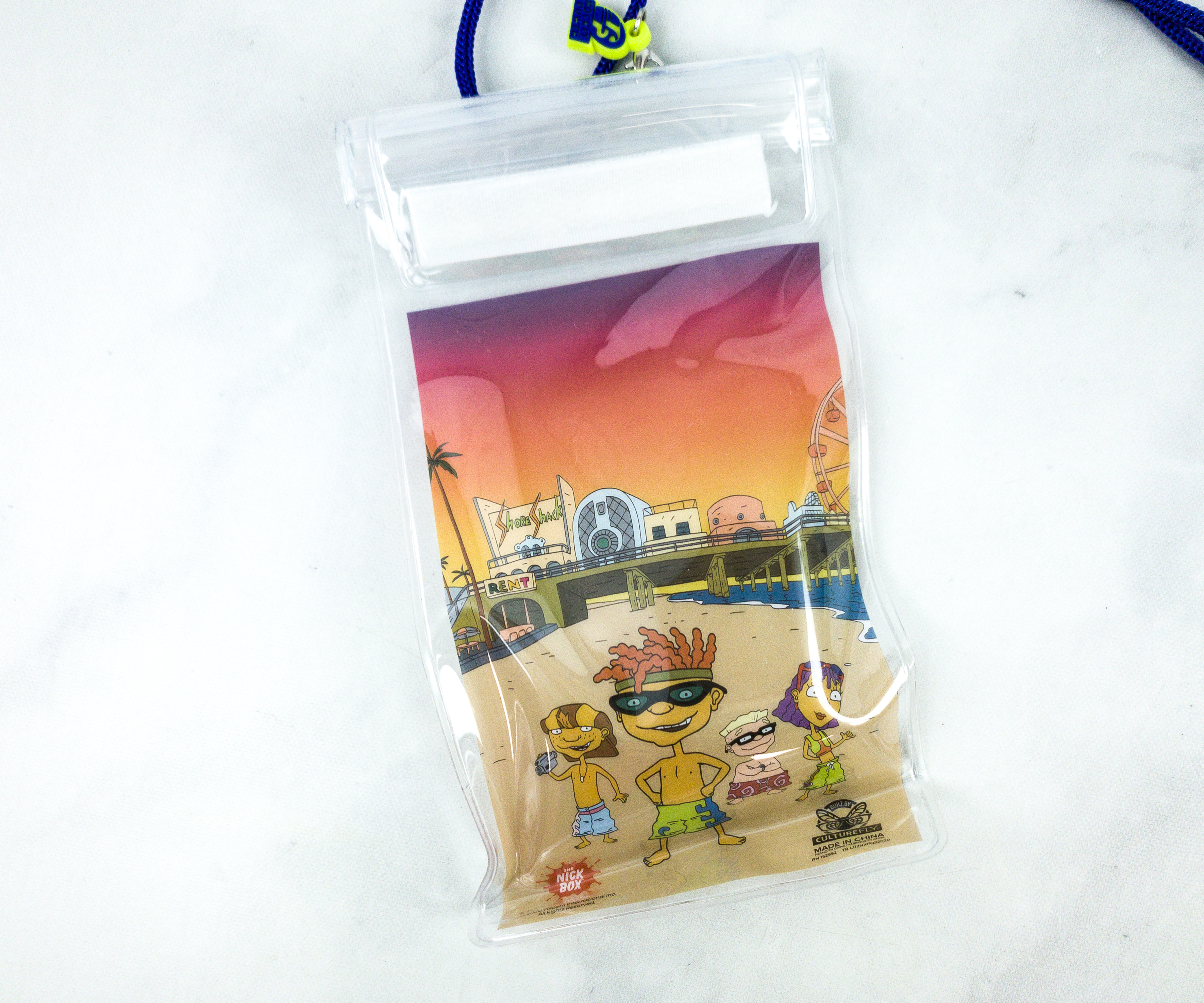 It features the gang of Rocket Power enjoying their time at the beach!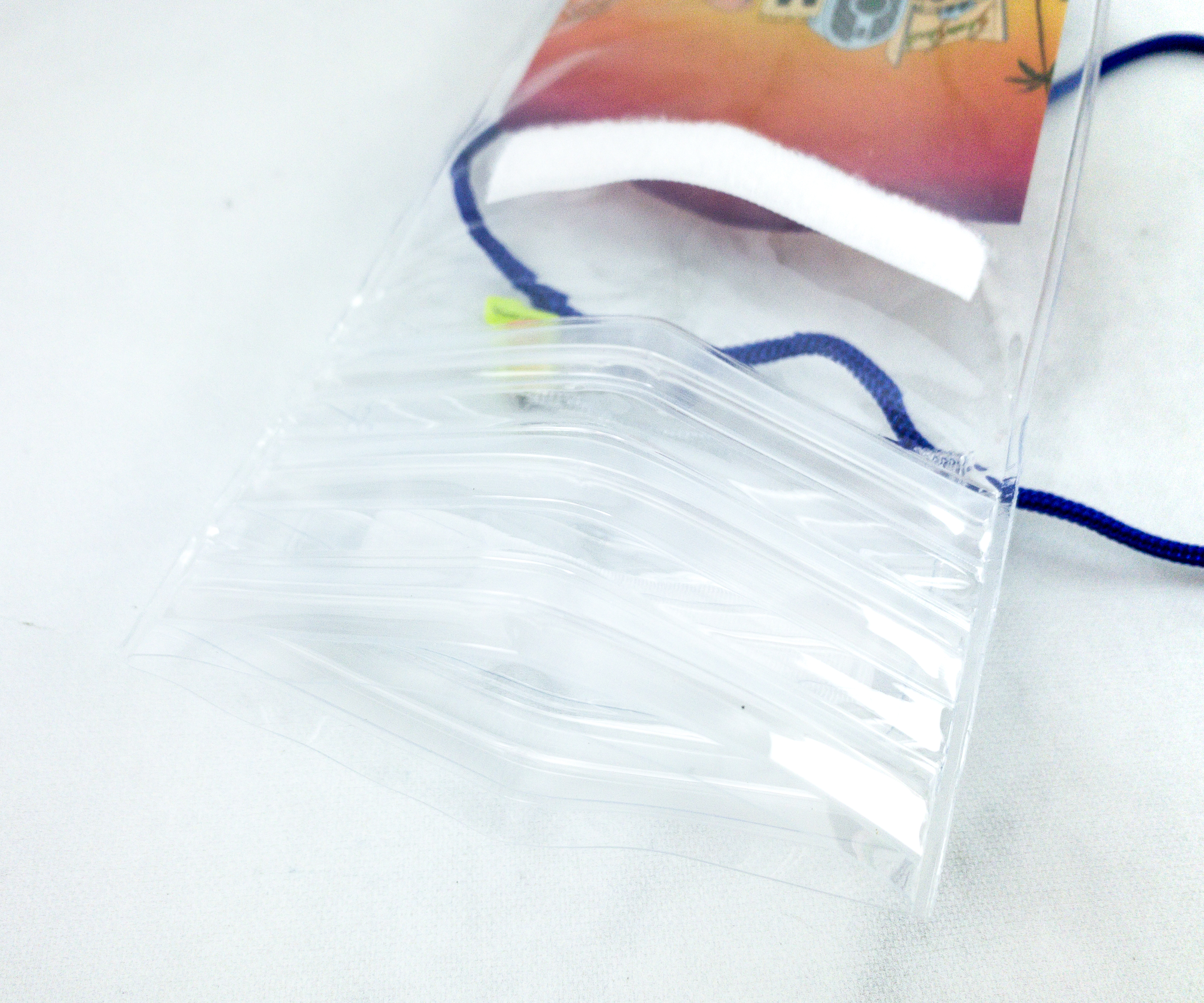 It has several seals that secure the pouch, keeping your stuff safe and dry.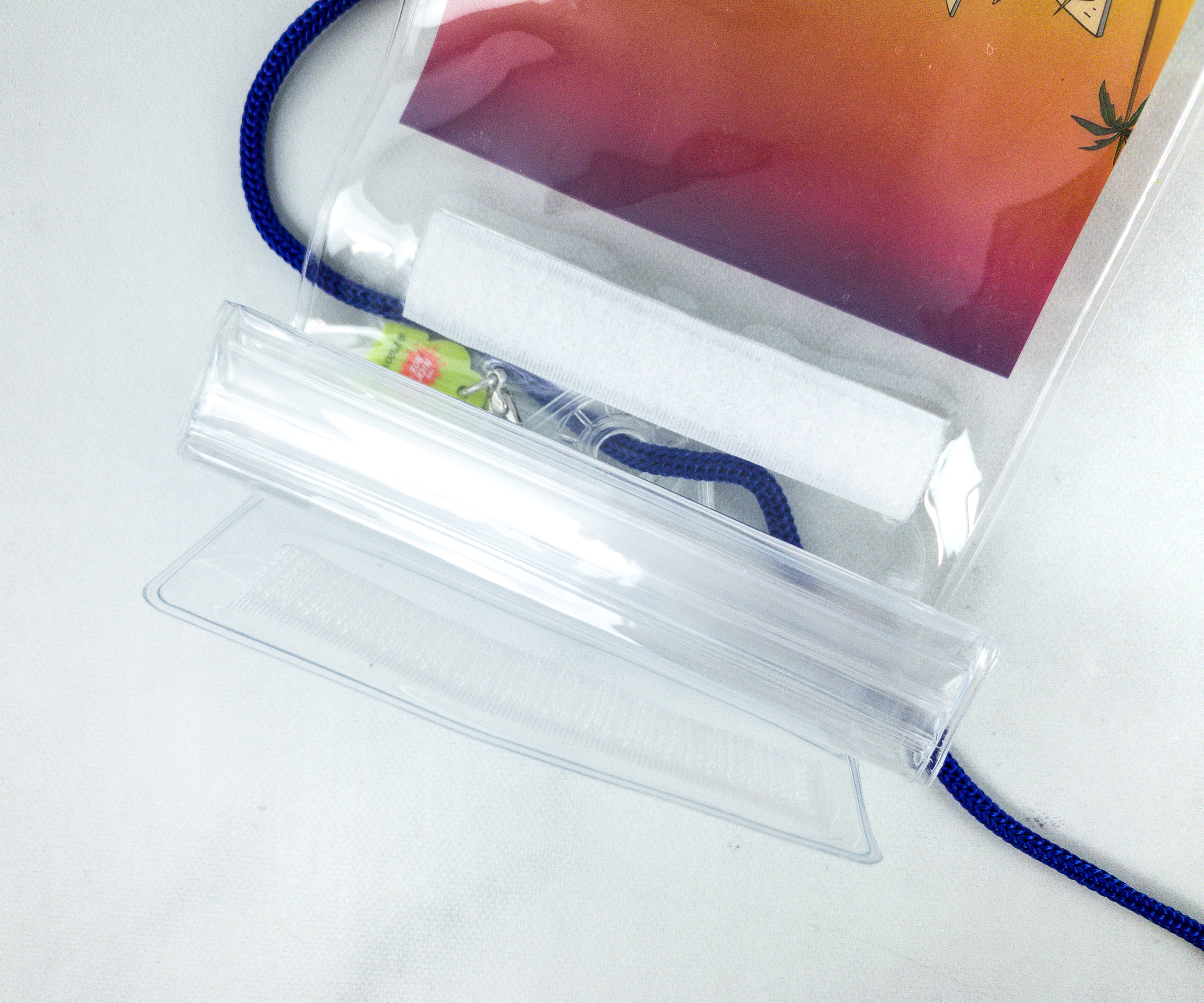 It even comes with a lanyard so you can easily carry it.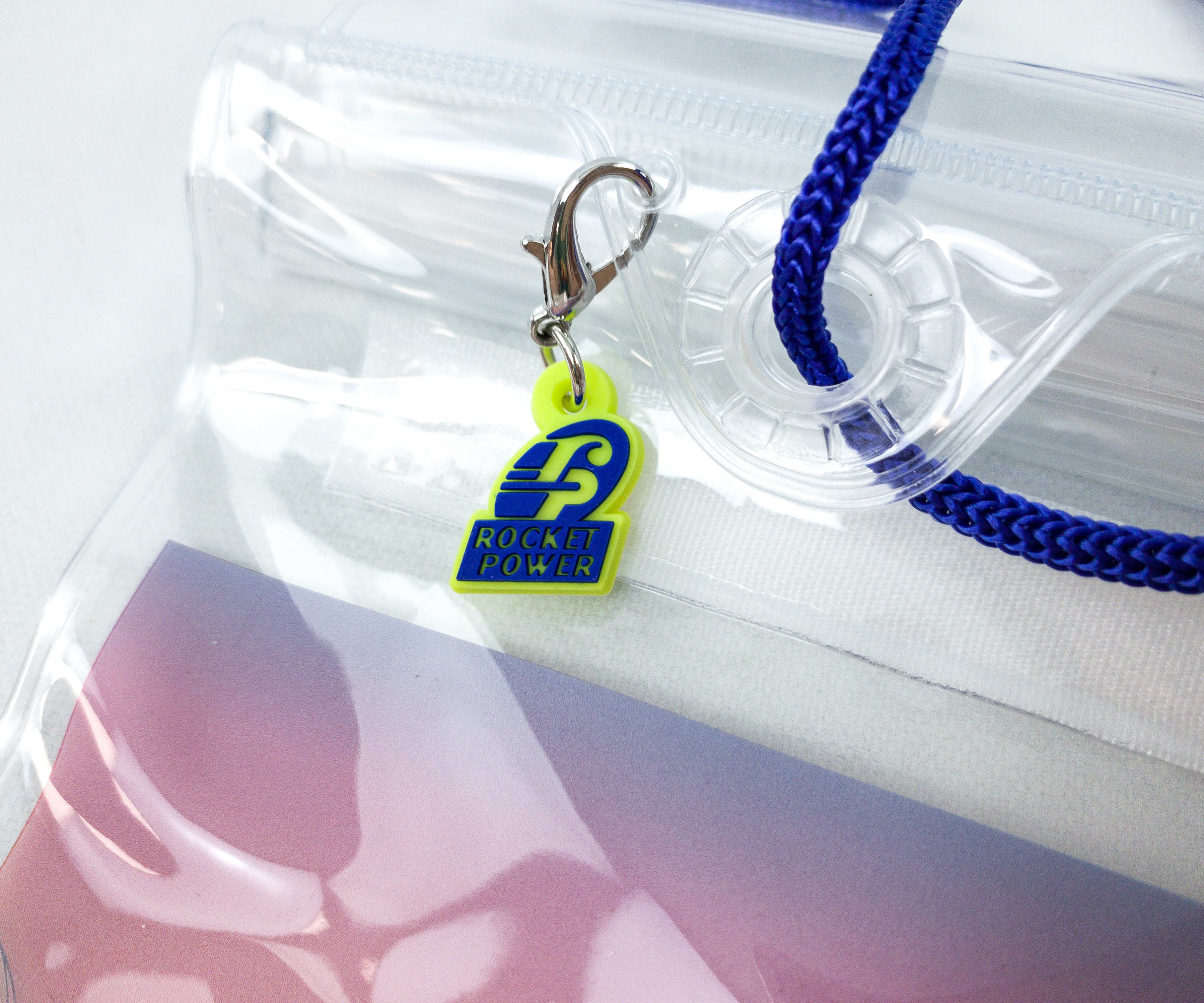 There's also a small charm that has the show's symbol and label, and it's attached to the pouch with a trigger snap.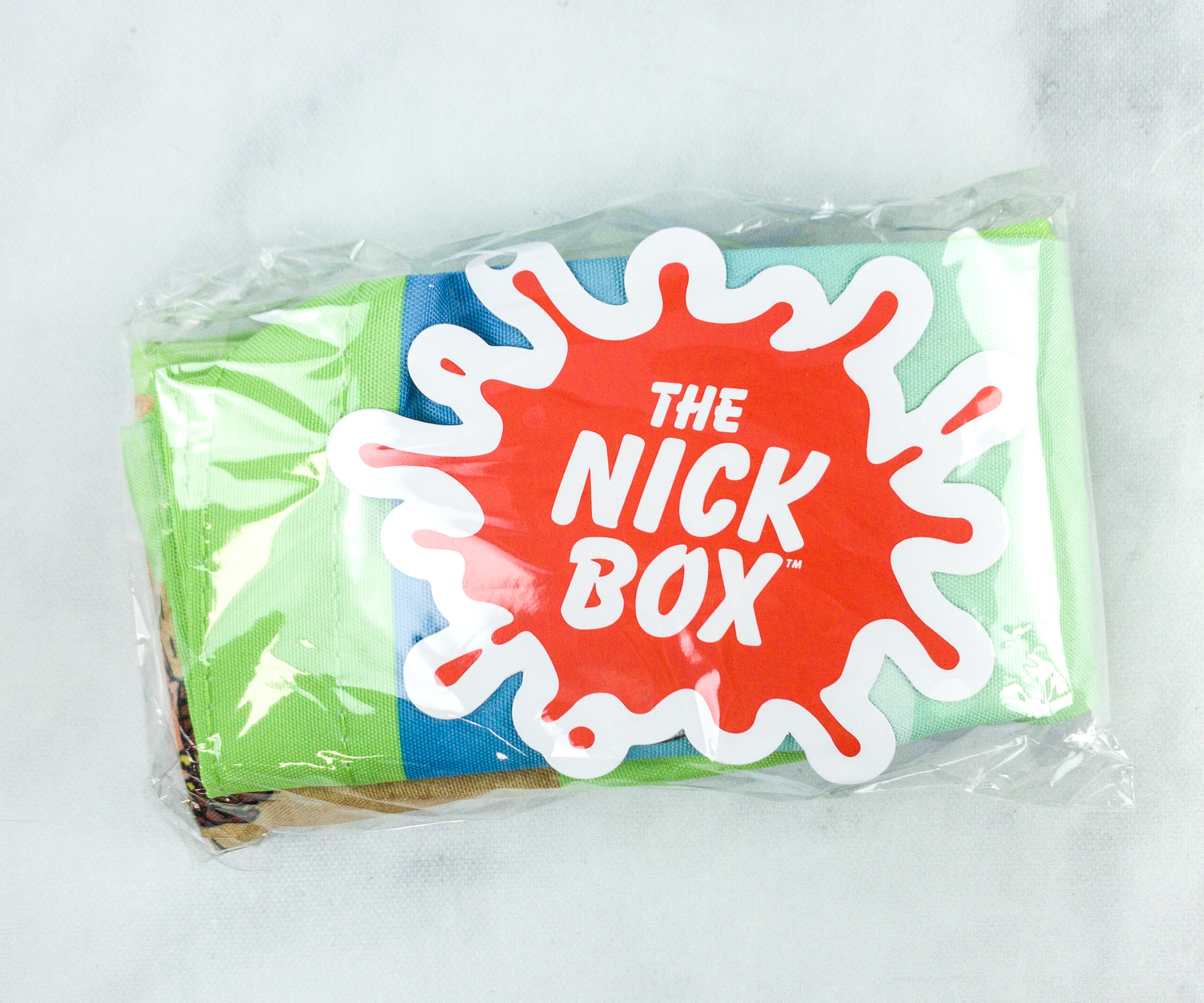 Mixed Nick Box Beach Bag. This beach bag is big enough for my beach essentials. It features some of my favorite Nick characters as well!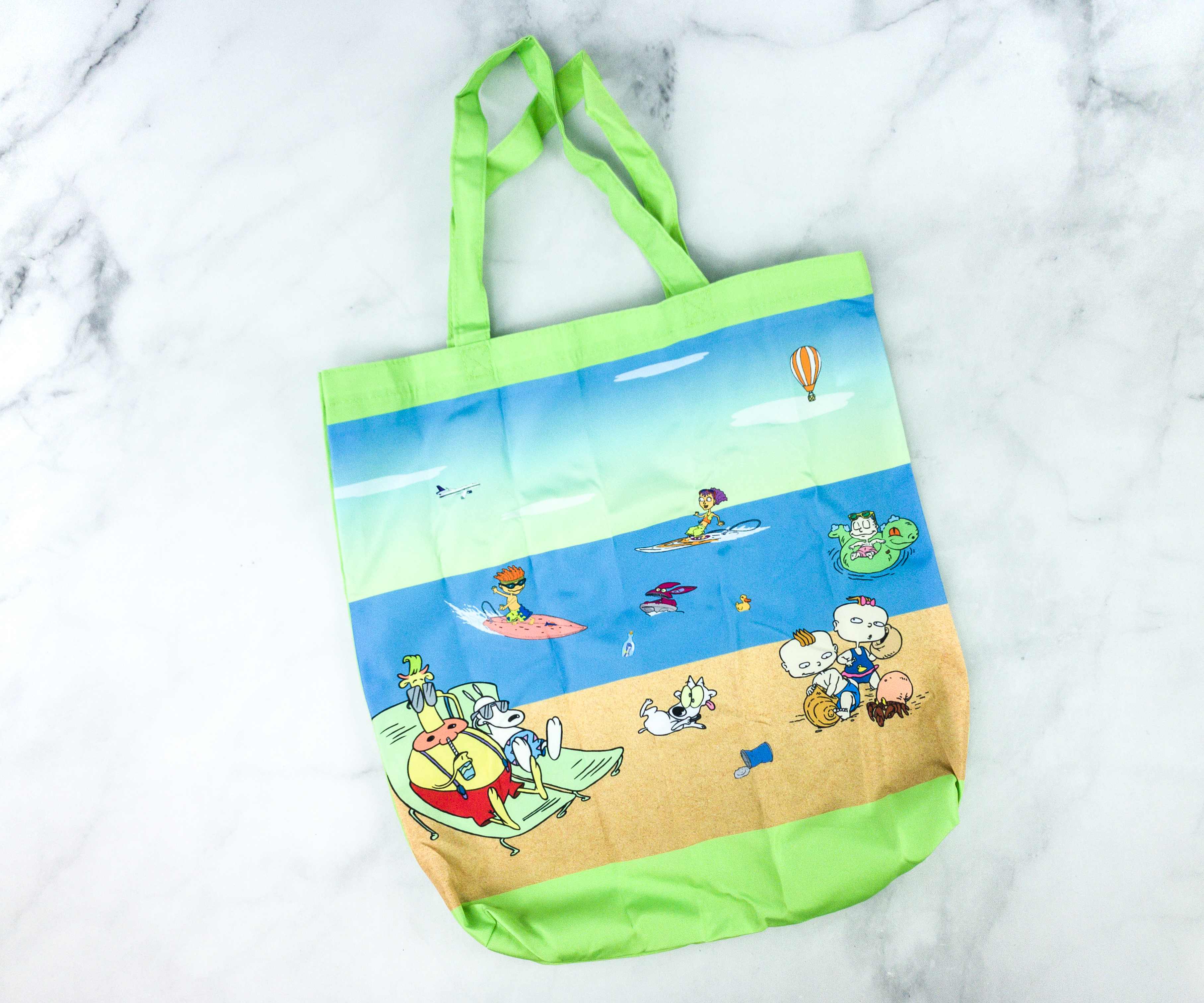 When not in use, this bag can be easily folded and kept in your luggage or main bag to save space!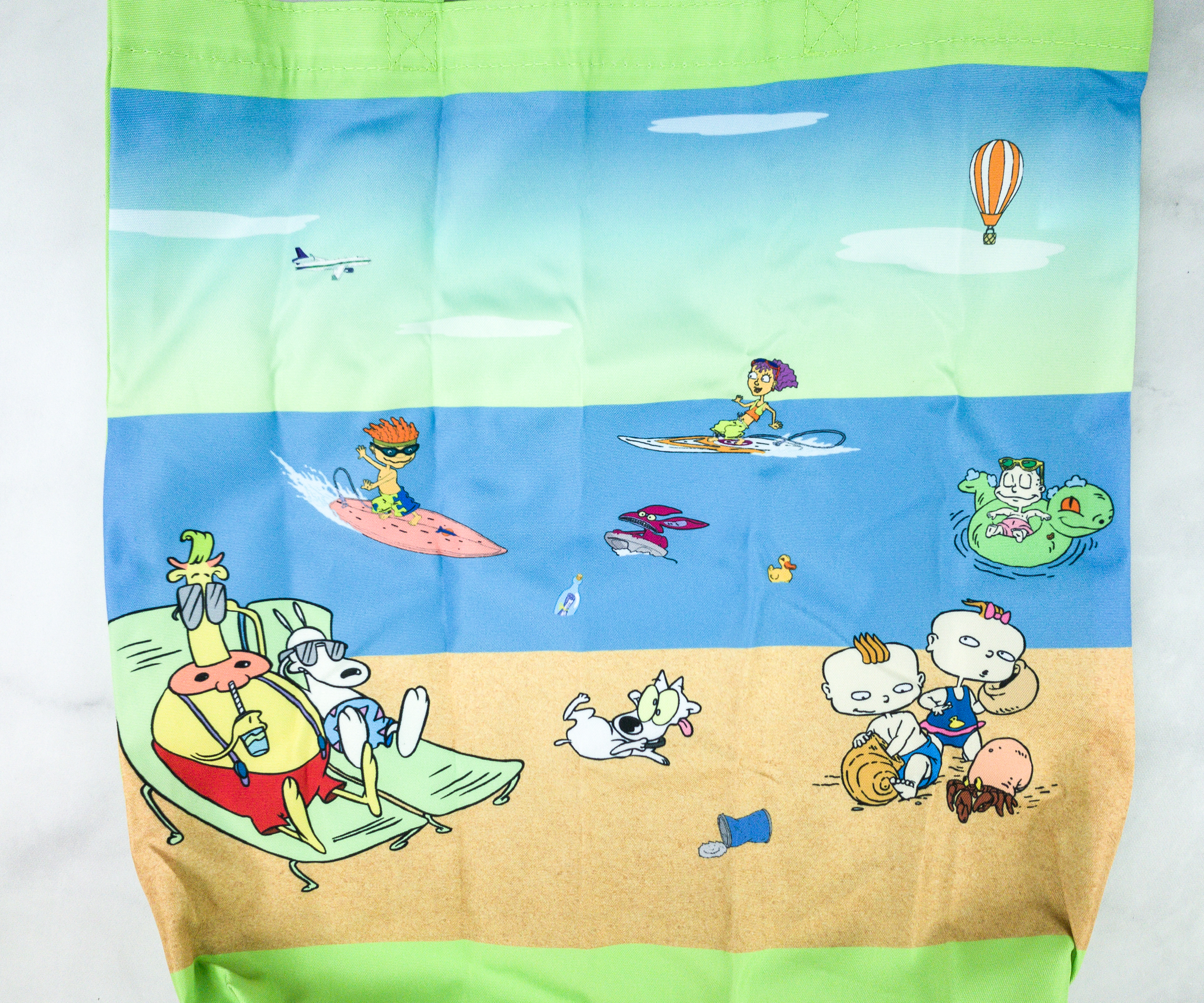 The featured scene on the bag looks fun. There are characters from Rugrats, Rocko's Modern Life, and Rocket Power enjoying the water, sand, and sun!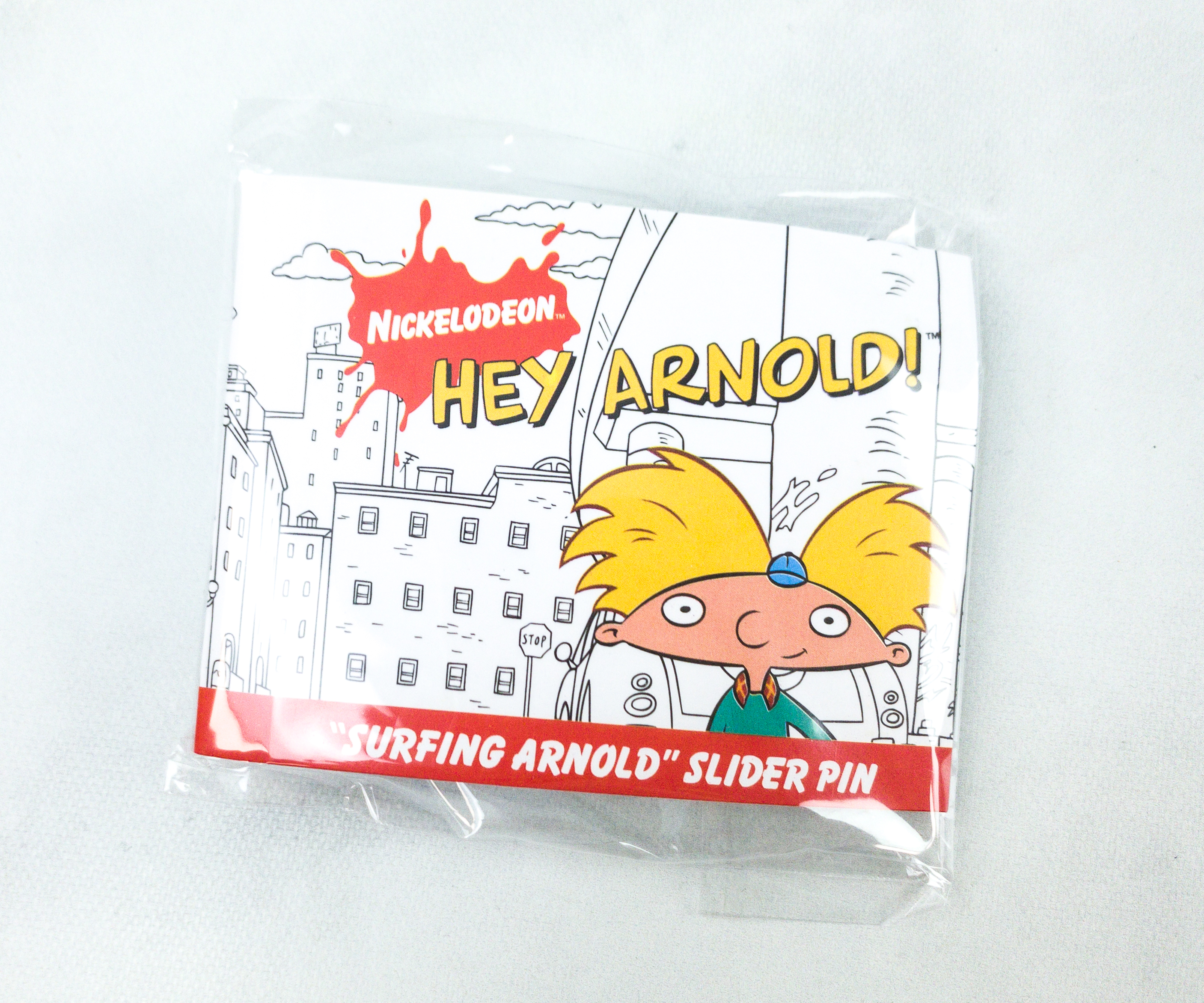 Hey Arnold! Arnold Surfing Sliding Pin. I also received a pin this quarter! It's not just an ordinary pin, it's a sliding one that features our favorite "Football Head"!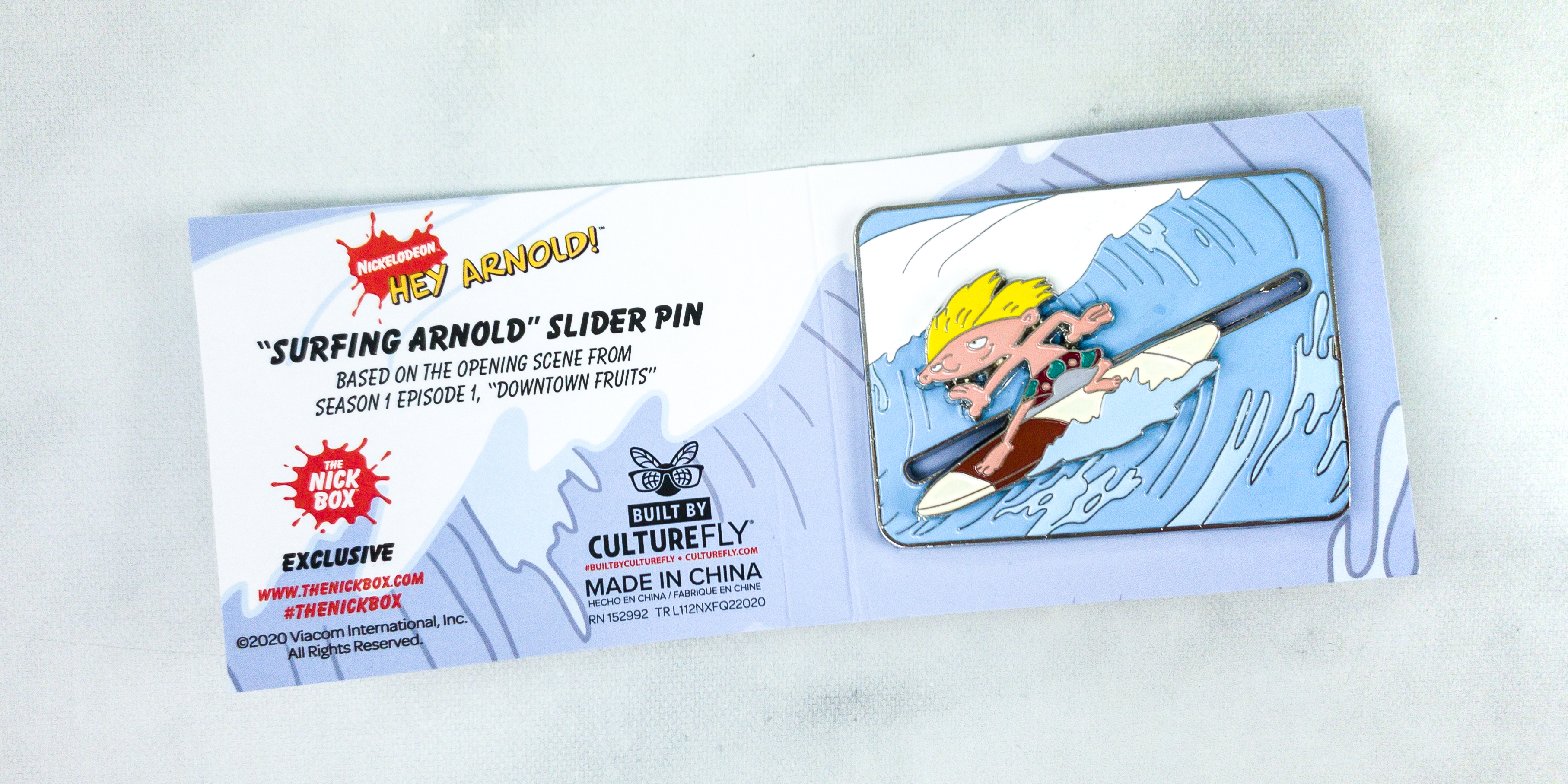 I really like how they package these pins, they look awesome and special!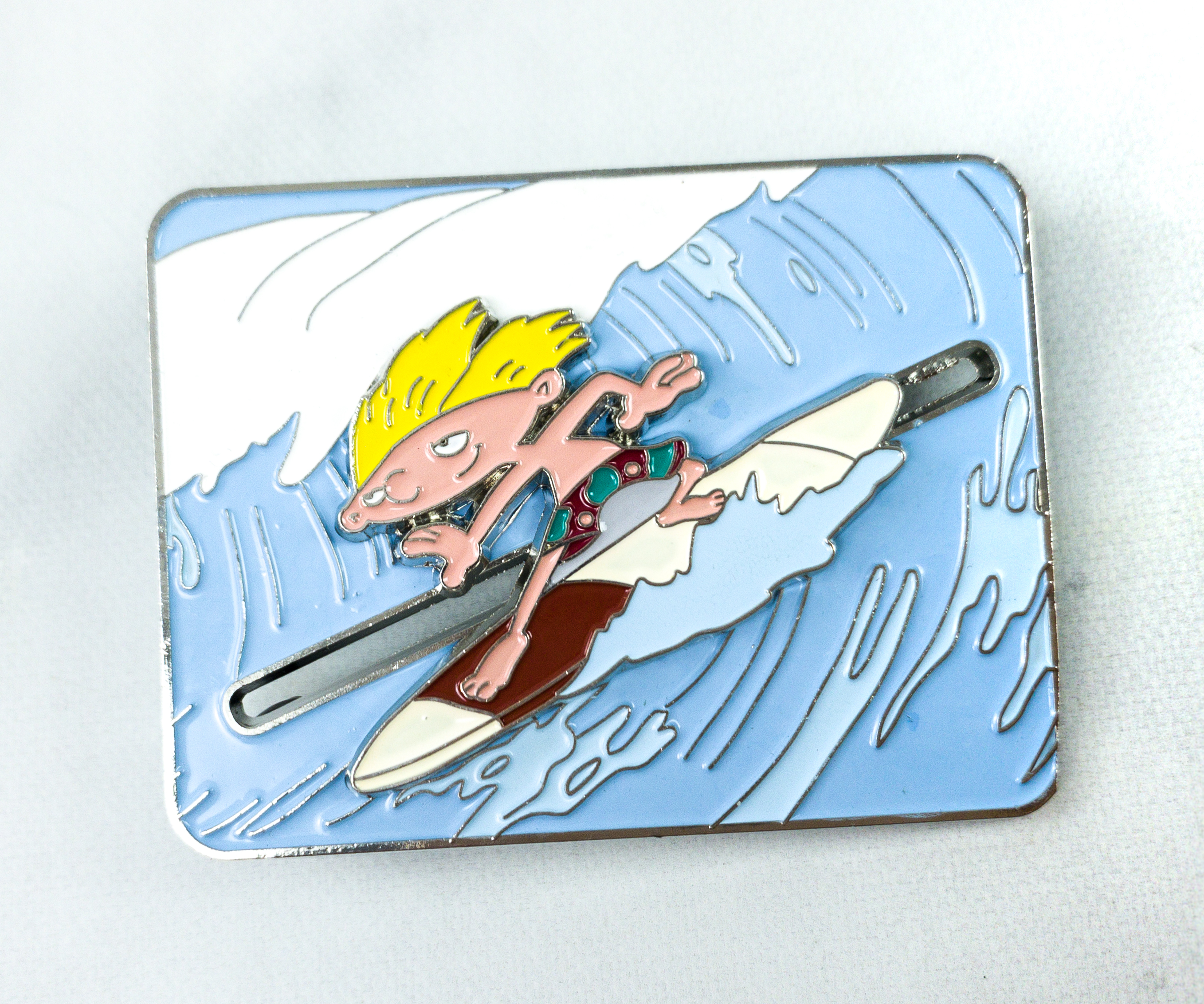 Arnold in his surfboard serves as the slider for this pin, while the image of the waves serves as the pin's base.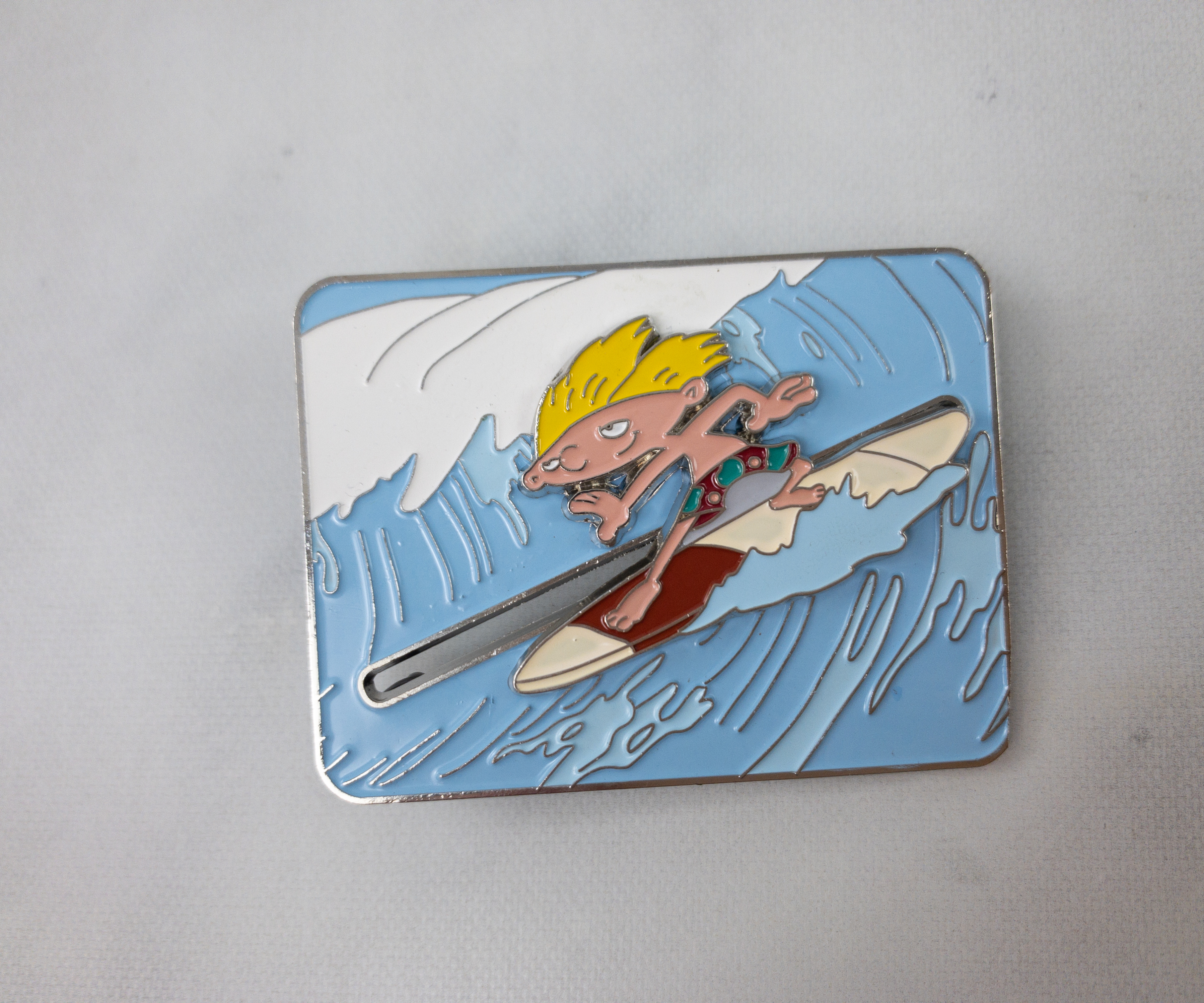 I really like how this kind of pin works, it's more secured compared to regular butterfly-clutched ones.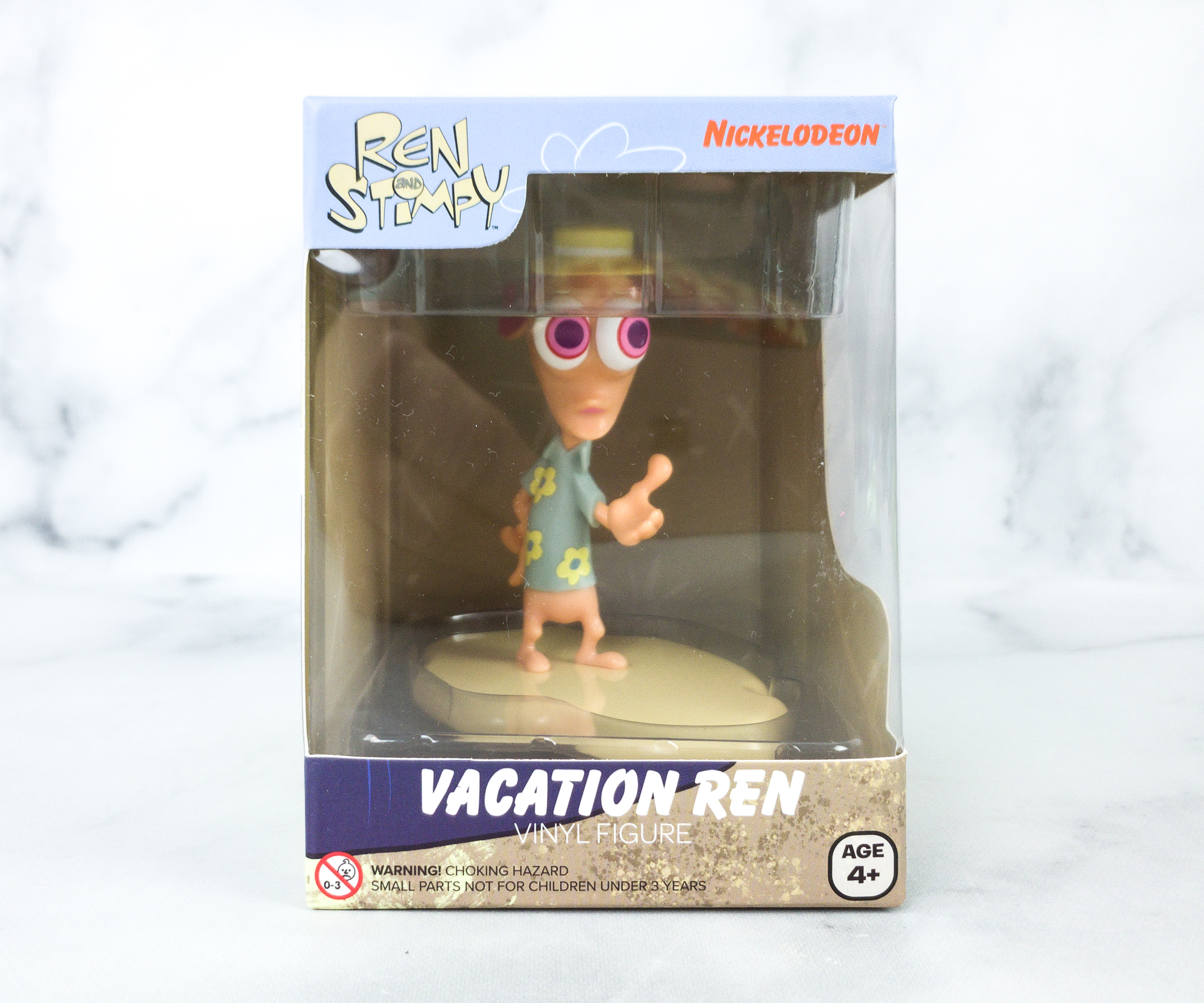 Vacation Ren Vinyl Figure. Our first summer-themed vinyl figure features Ren from The Ren and Stimpy Show!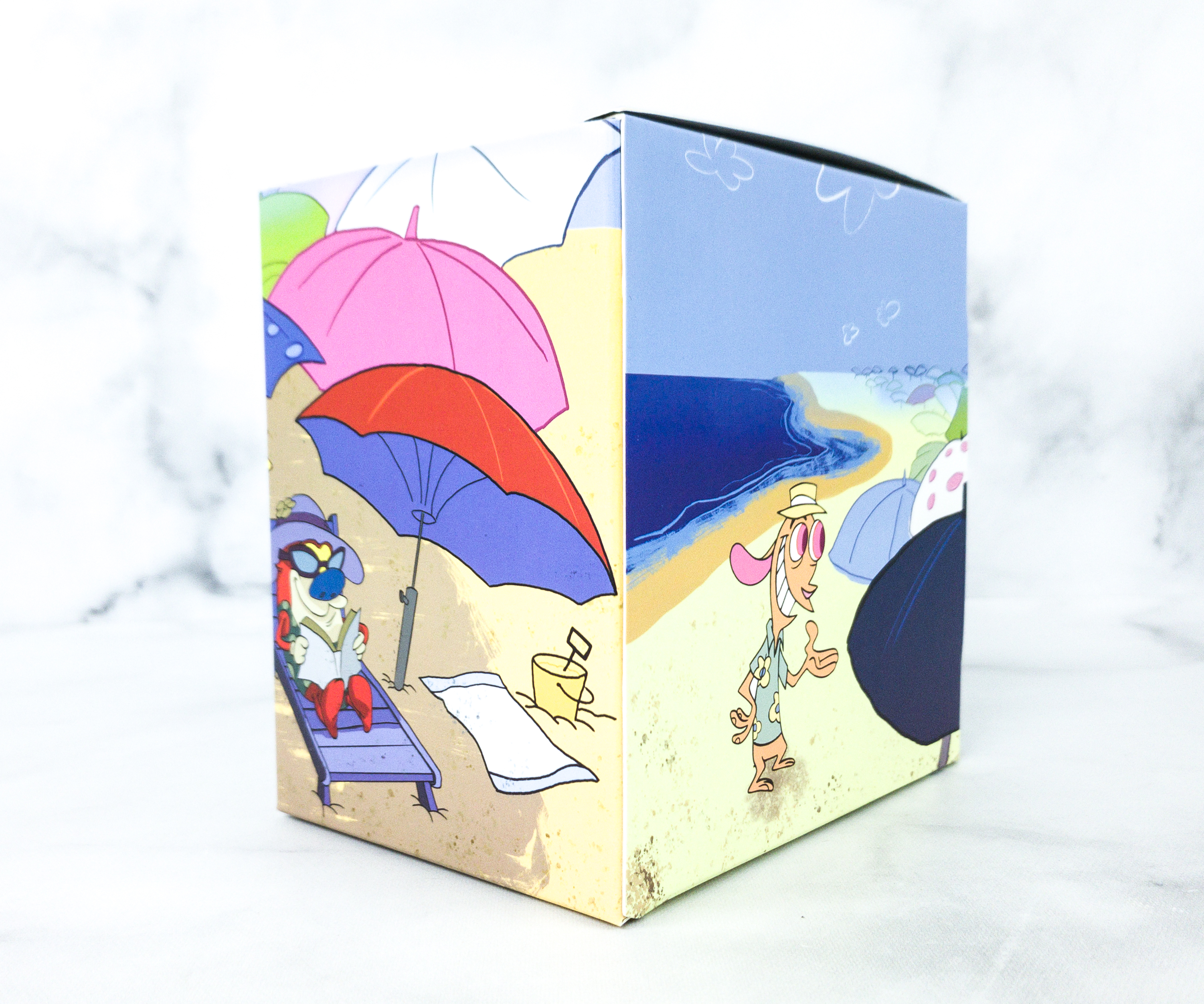 The box featured fun beach scenes, and I love it!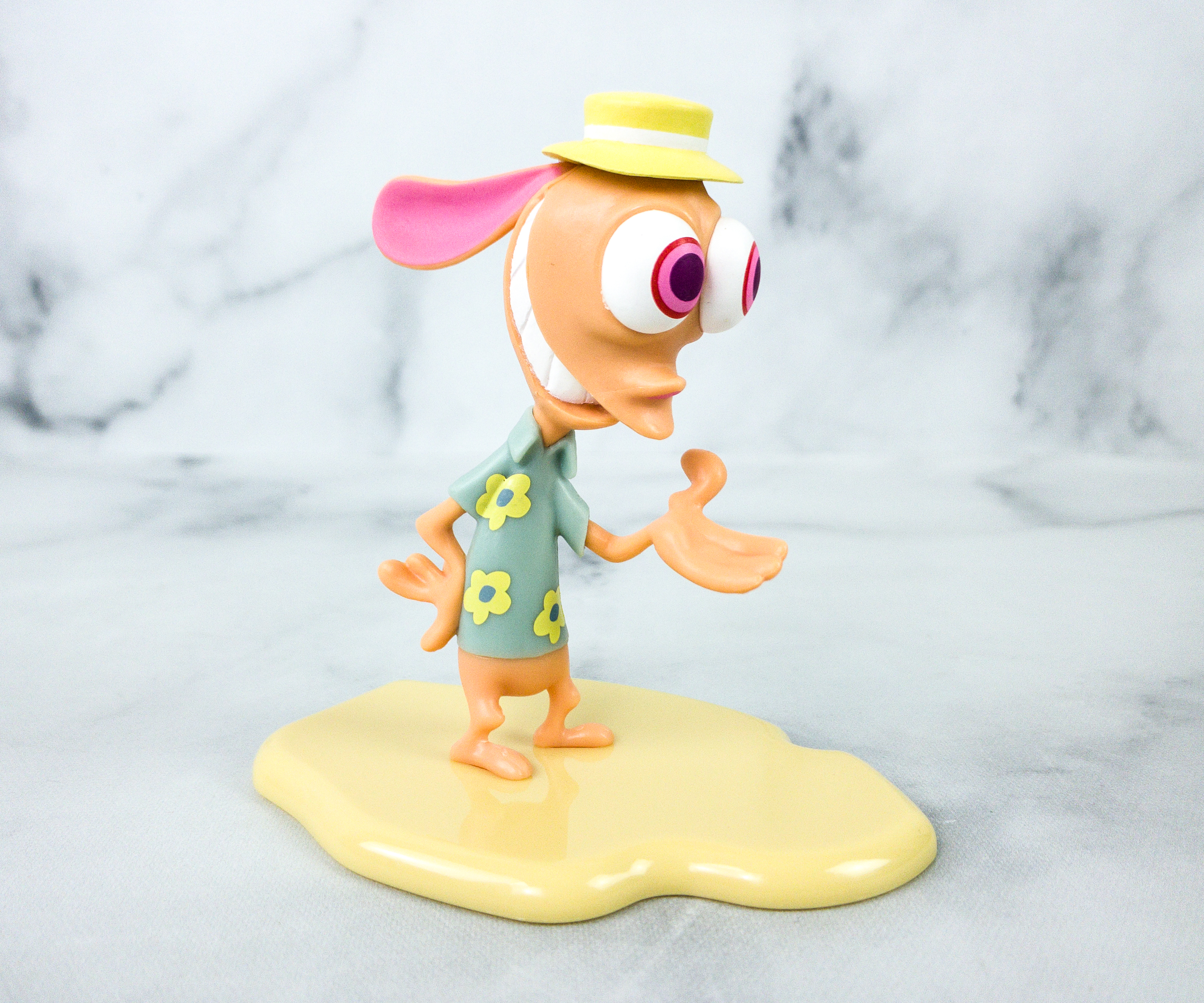 Here's Ren in his green Hawaiian shirt, standing on sand that worked as the figure's base.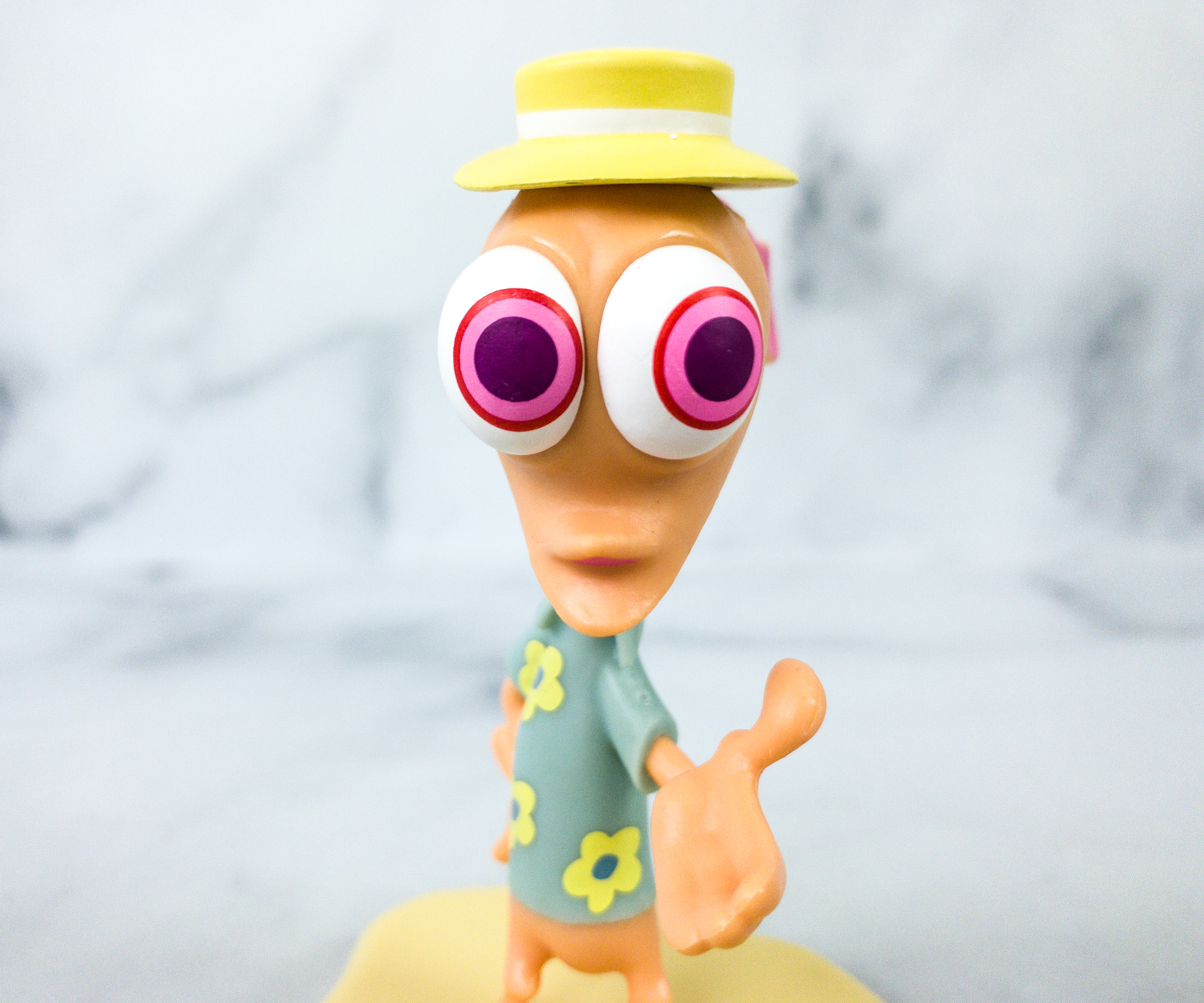 It looks like he's asking for a handshake!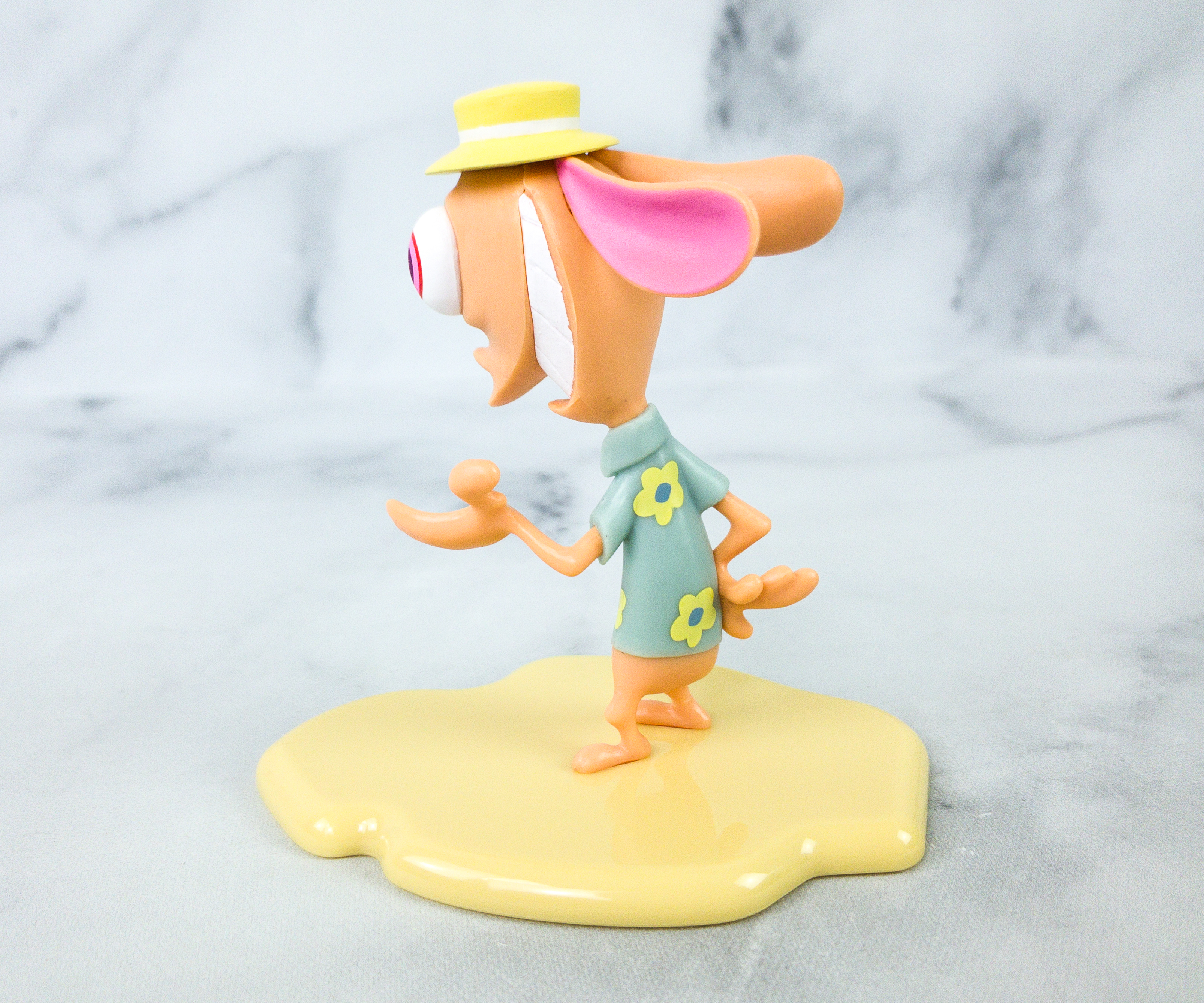 I also like how adorable his ears are on this figure!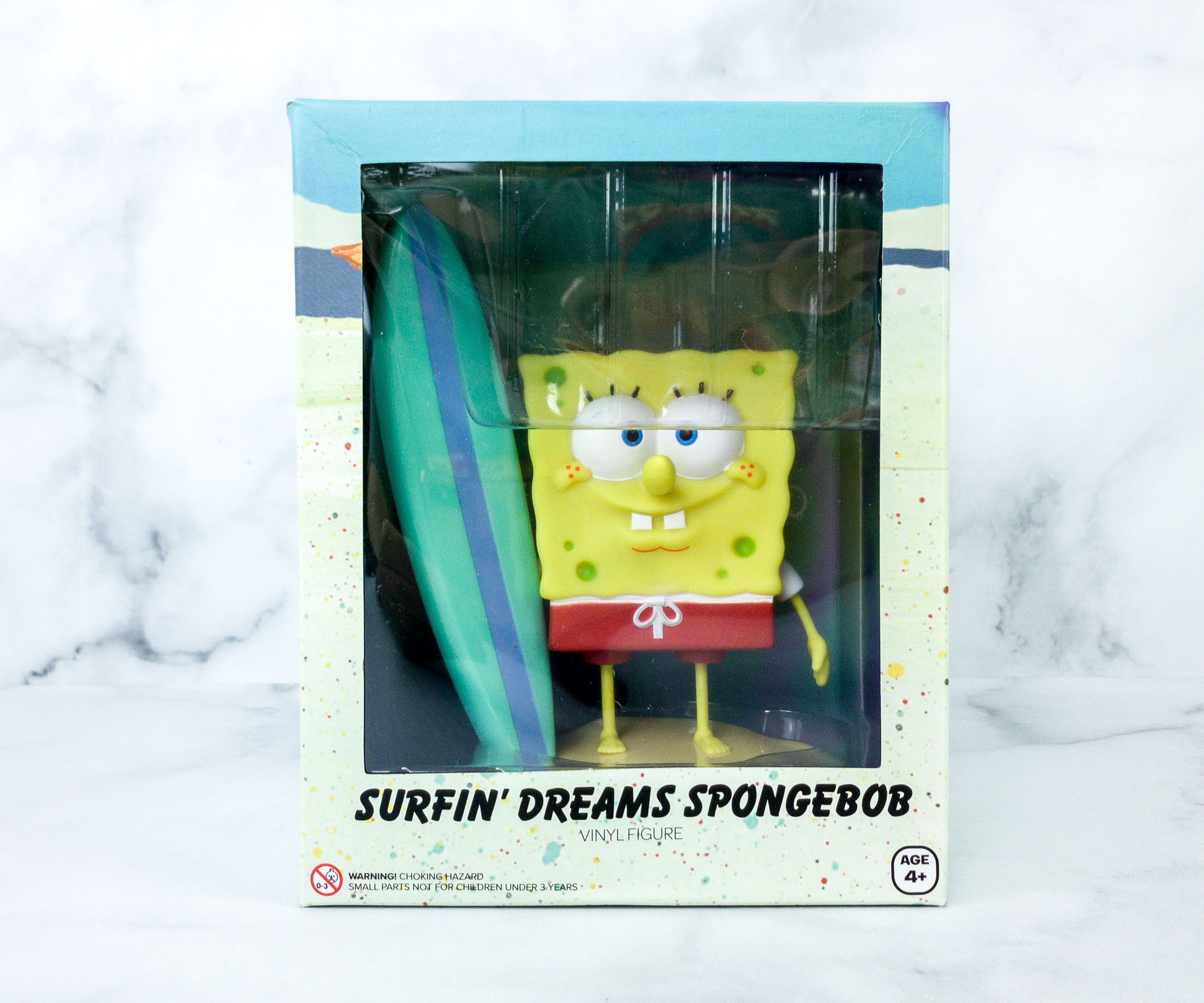 SpongeBob SquarePants Vinyl Figure. I have another vinyl figure to display, and it's our favorite guy who lives in a pineapple under the sea!
Unlike Ren, Spongebob came in a window box!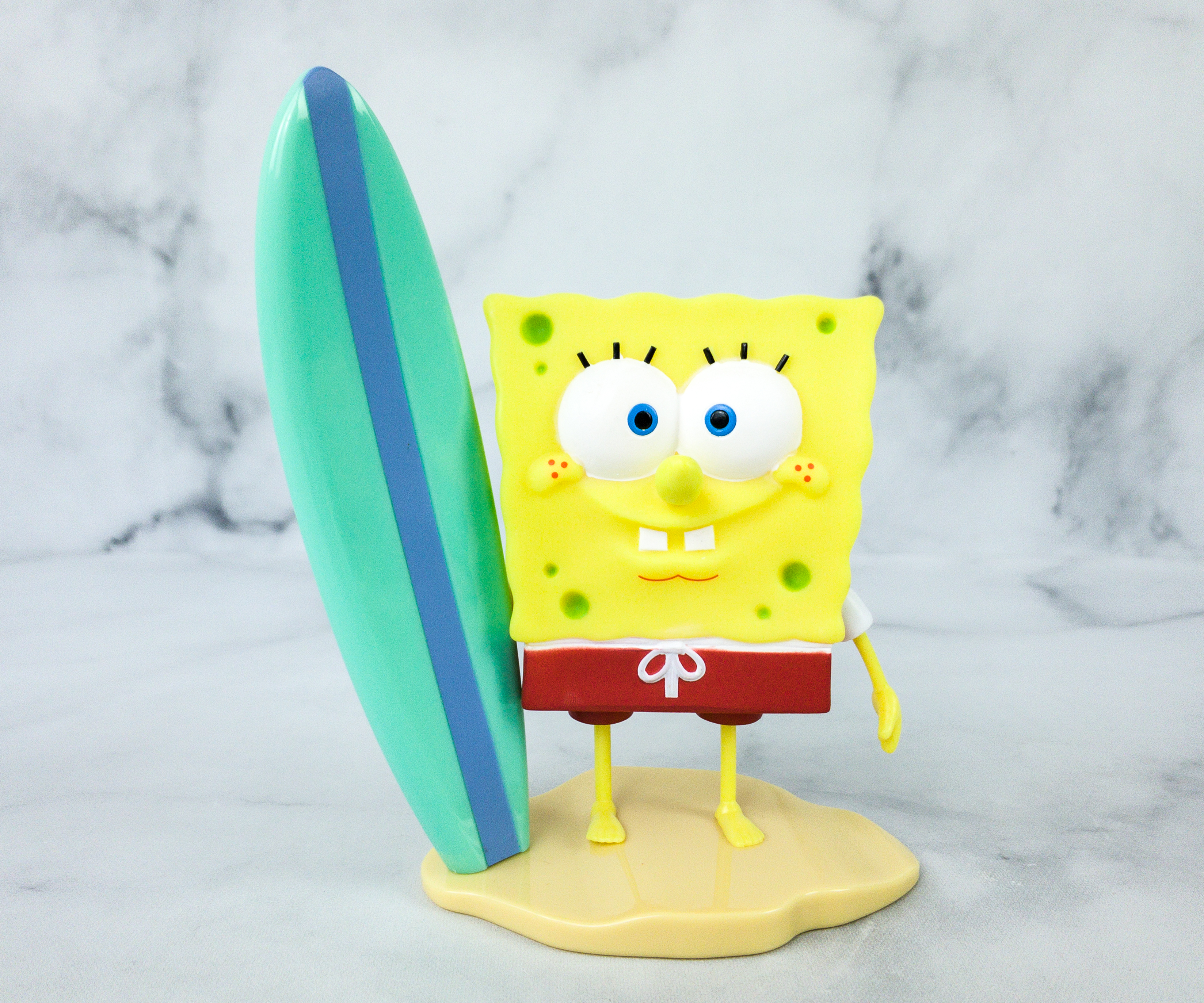 Spongebob is standing on sand that worked as the figure's base. He's also holding on to a surfboard.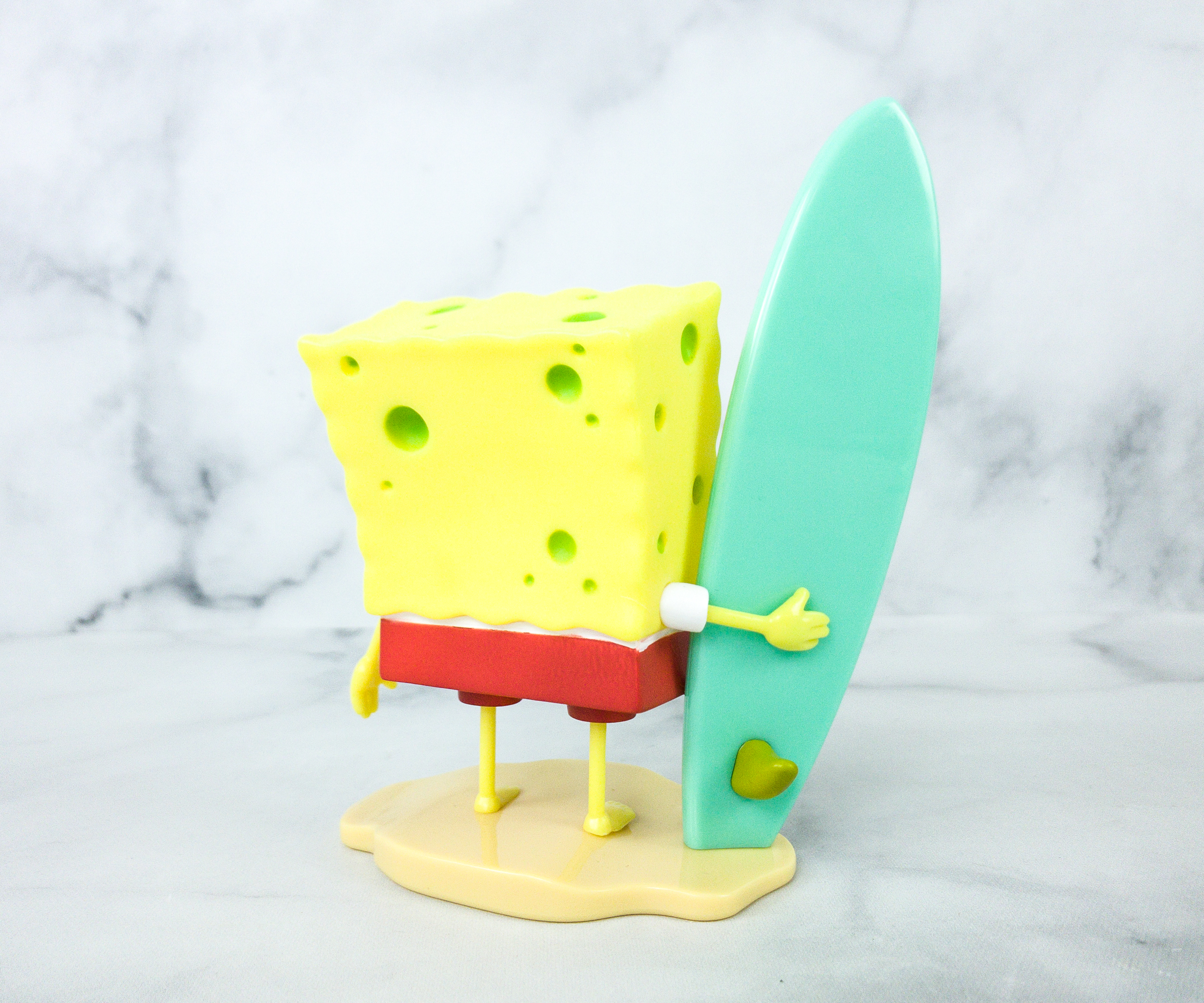 I also love how bright Spongebob looked. It's not just that he's yellow, but the other details of the figure also came in bright, pastel colors!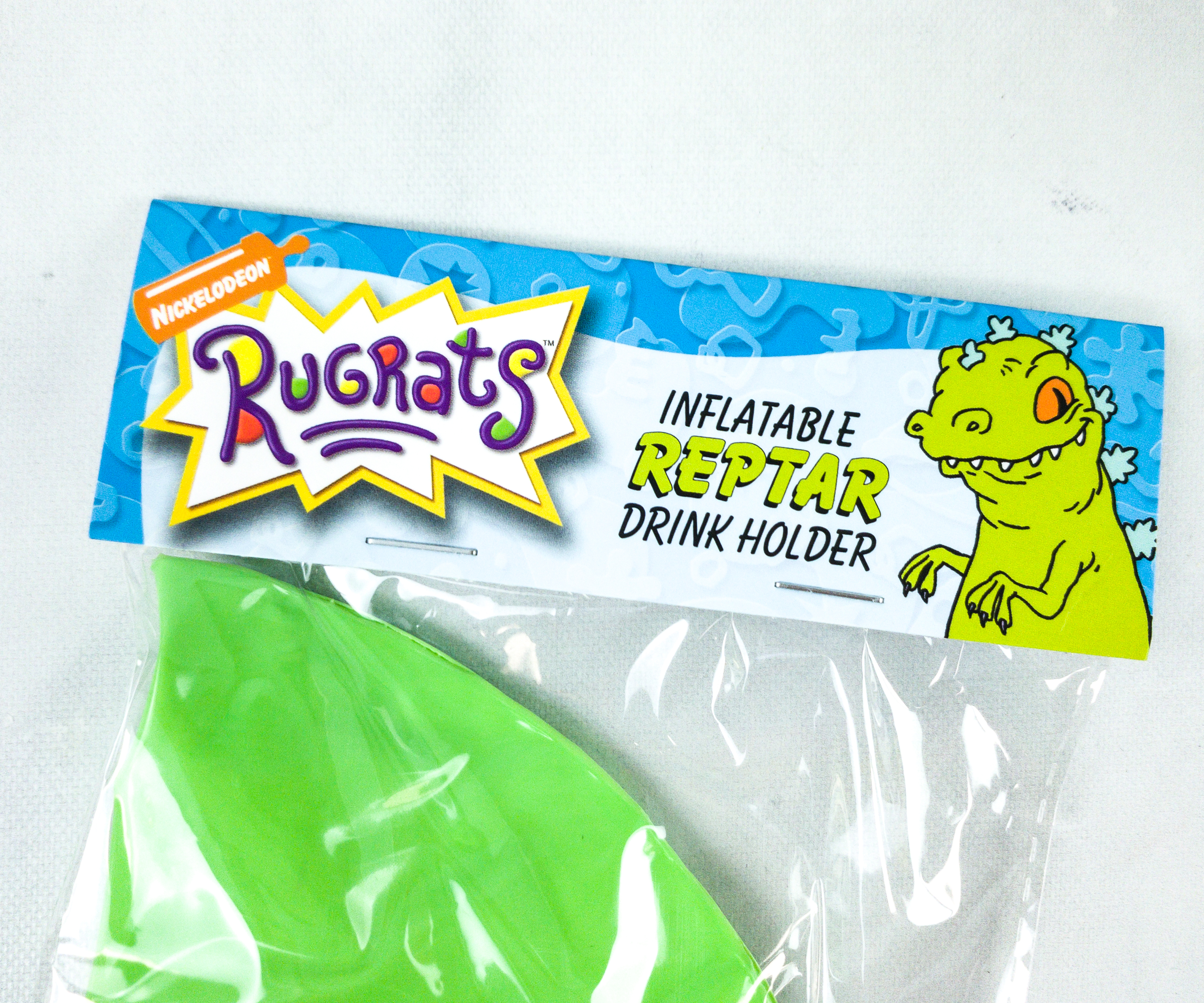 Reptar Inflatable Drink Holder. The Rugrats' favorite toy is also included in this box and functions as a drink holder!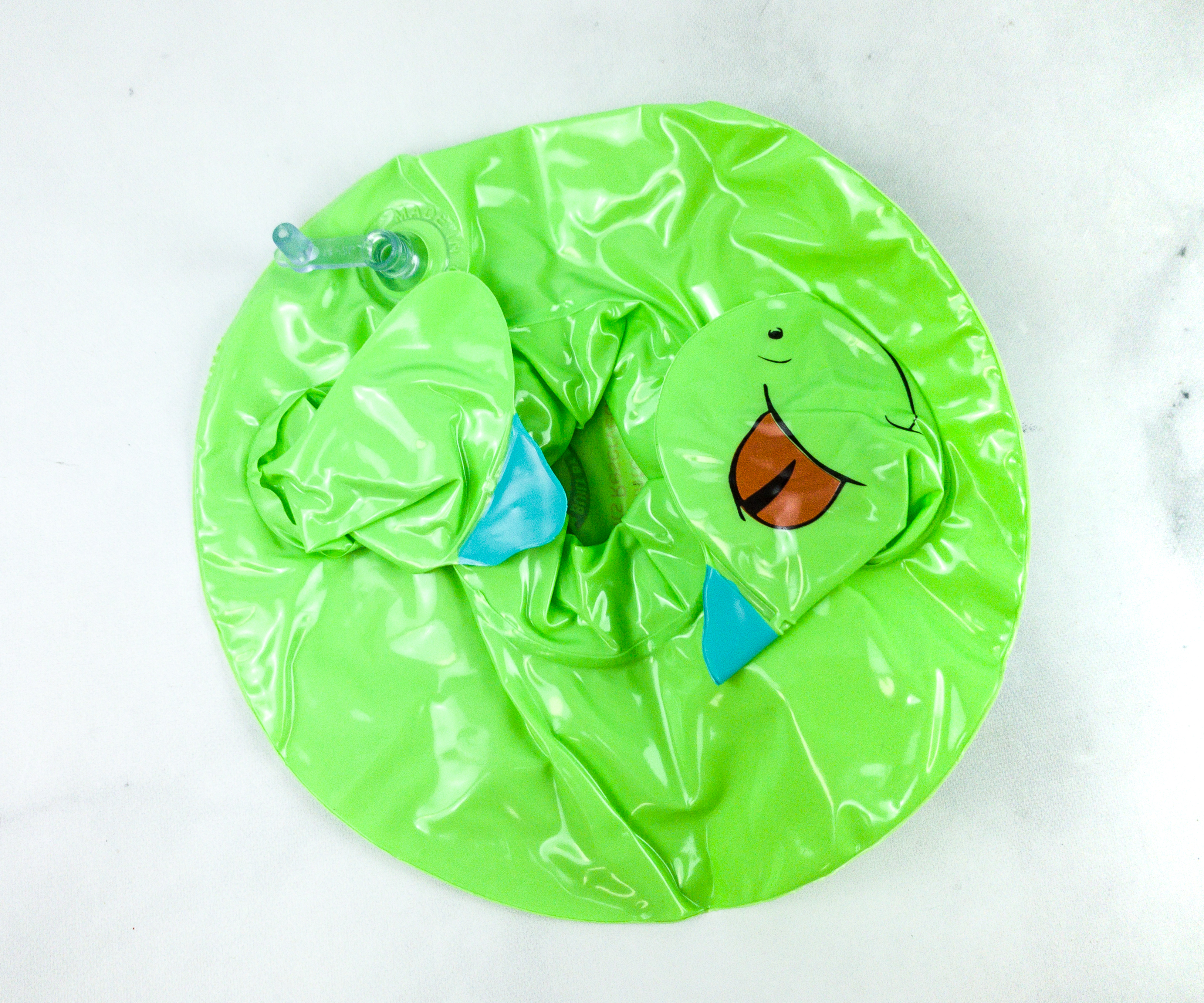 The drink holder will make it possible for you to bring your drinks to the pool!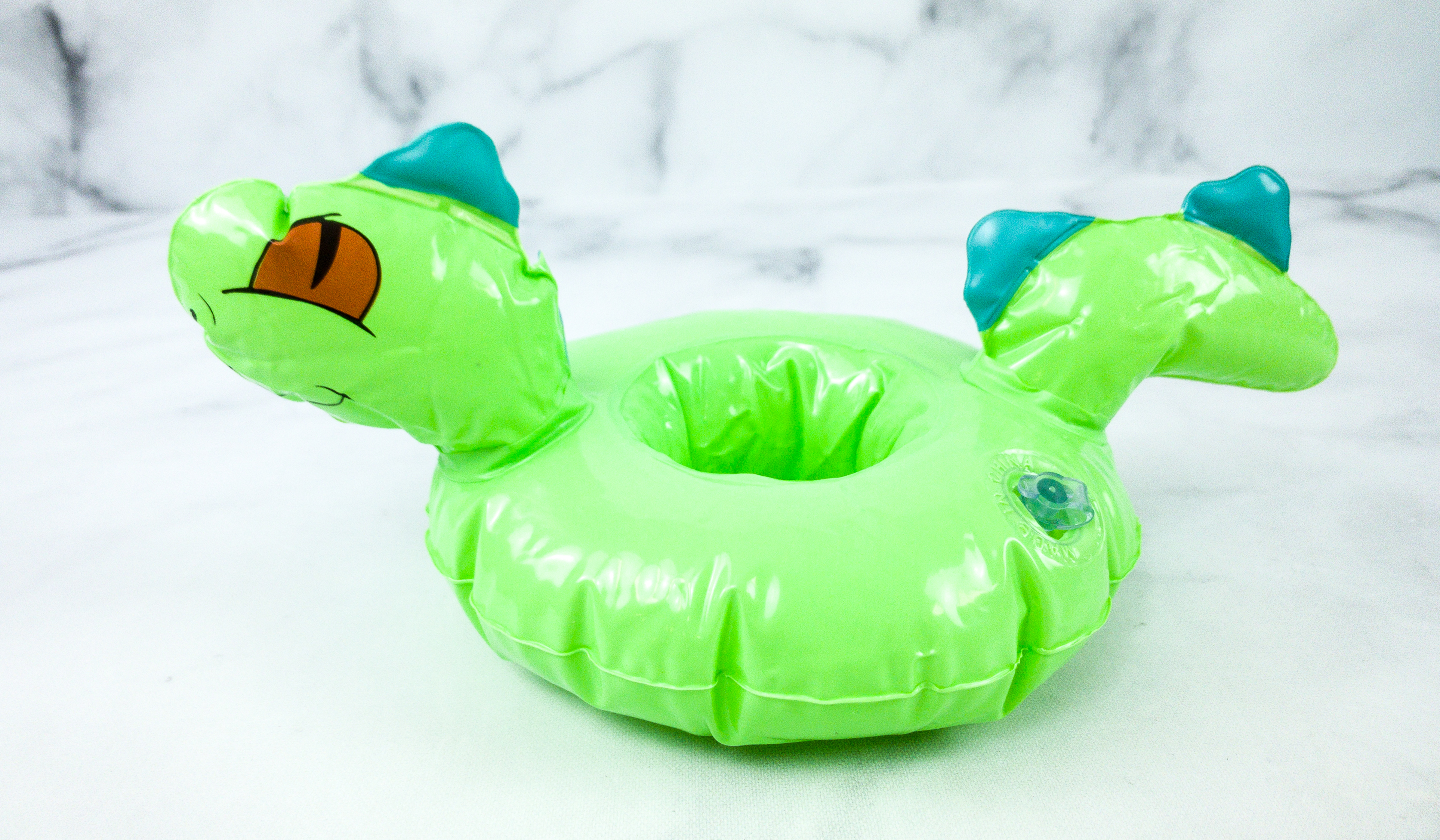 The drink holder is like a smaller version of an inflatable ring! It's got Reptar's head on one side, and his tail on the other.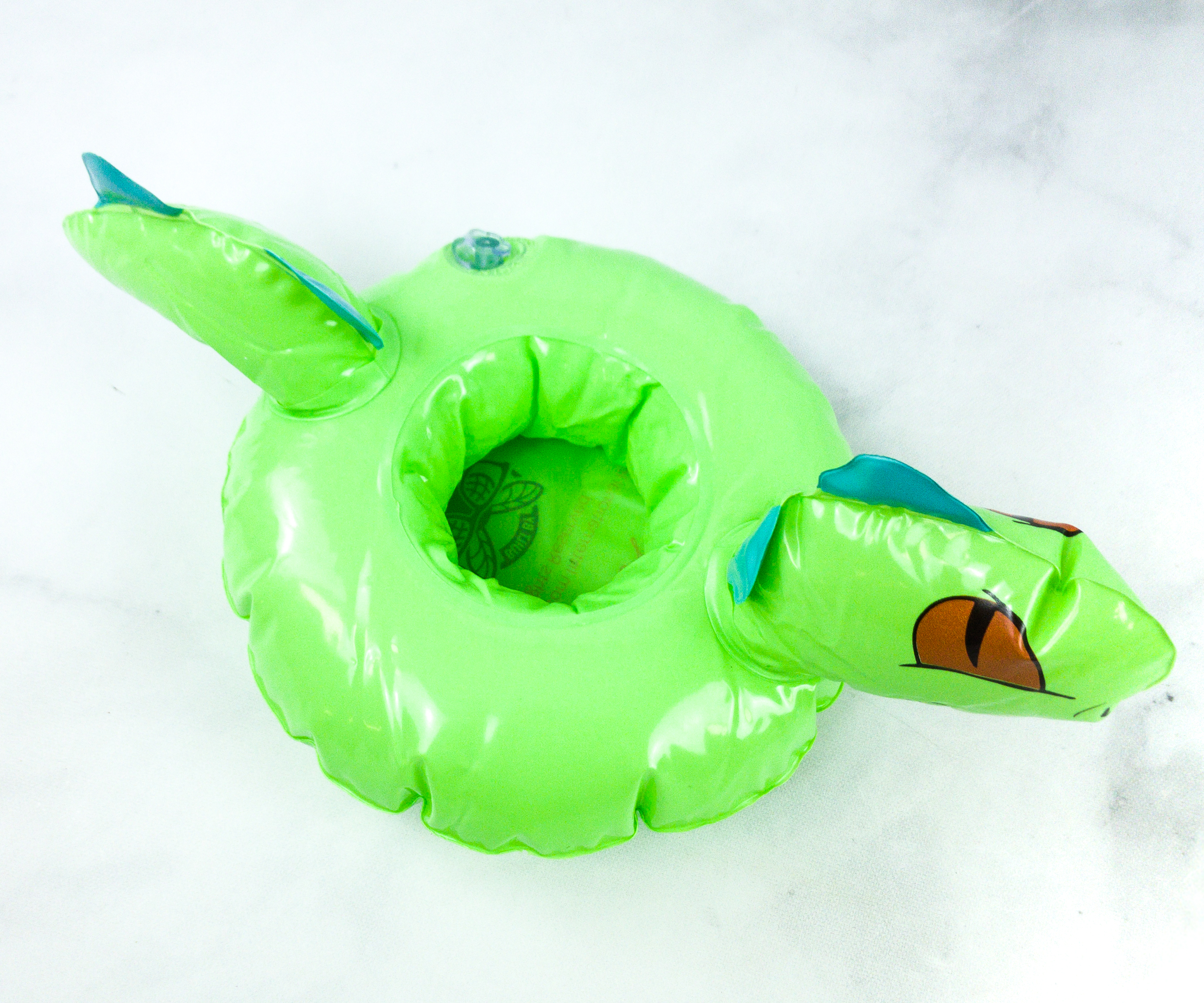 The holder can fit standard-sized glasses or cans.
Whenever I receive the Nick Box, I always feel a surge of nostalgia, as it features some of the best Nickelodeon shows from the past like the Rugrats, Rocko's Modern Life, Hey Arnold!, and more! I'm so happy to get seasonal stuff that are not just adorable but really useful as well. My favorite from this quarter's box is the pocket t-shirt, the Reptar drink holder, and the vinyl figures! I also like Hey Arnold! sliding pin because it's way better than the usual pins that I get from subscription boxes. Nick fans will surely love this box! It brings back fun memories!
Did you like the Summer 2020 Nick Box box?