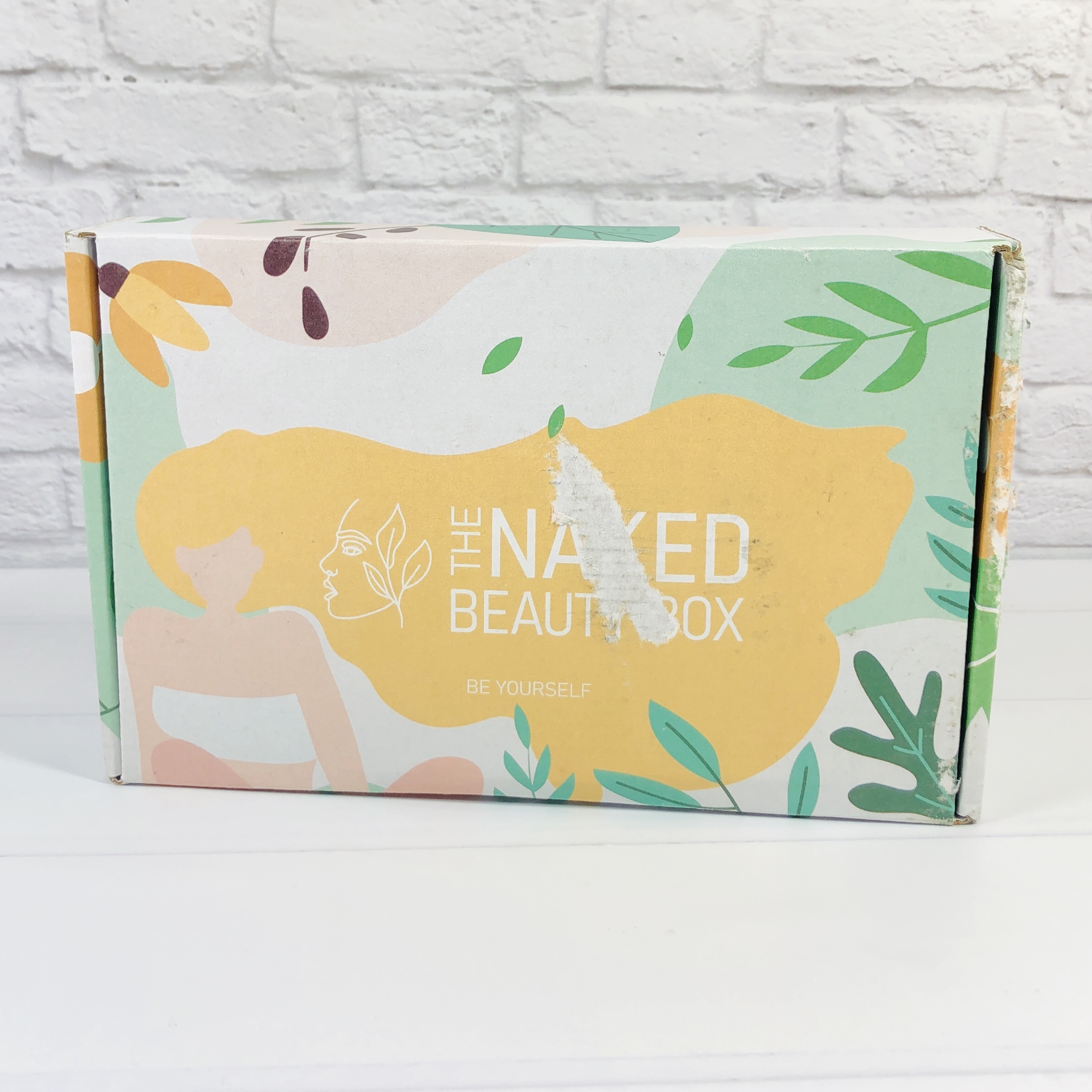 The Naked Beauty Box is a monthly subscription of five full-sized clean, cruelty-free, and vegan skin care products. The subscription is $29.99 a month and shipping is included for the U.S., $25 for international. Sign up for longer terms and the price per box drops. The Naked Beauty Box promises five full-sized items with a value of at least $75 based on current MSRP – no samples!
DEAL: Get 10% off 3 or 6- month subscriptions! Use coupon code SKIN10.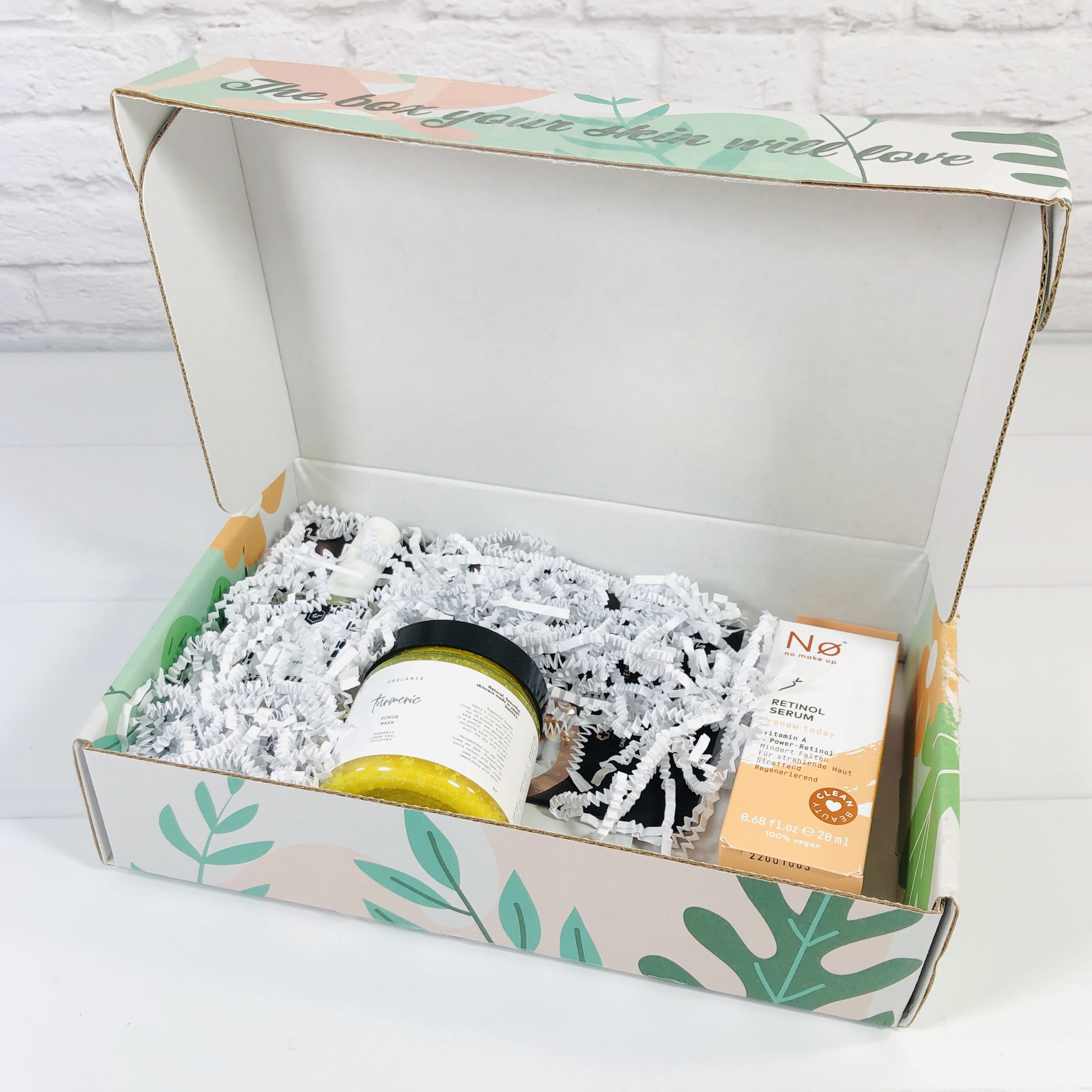 My items were tucked into shredded paper squiggles.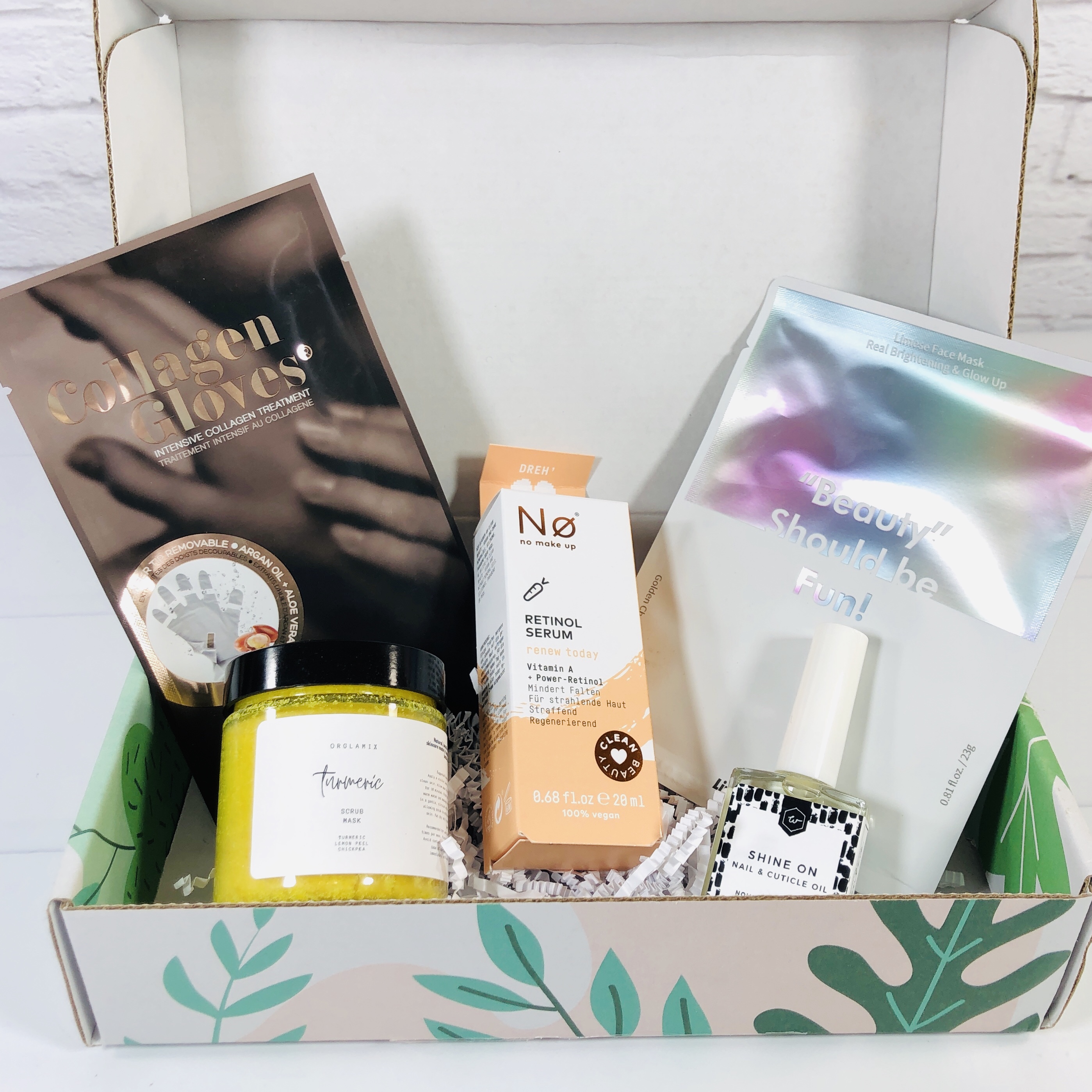 Looking good so far!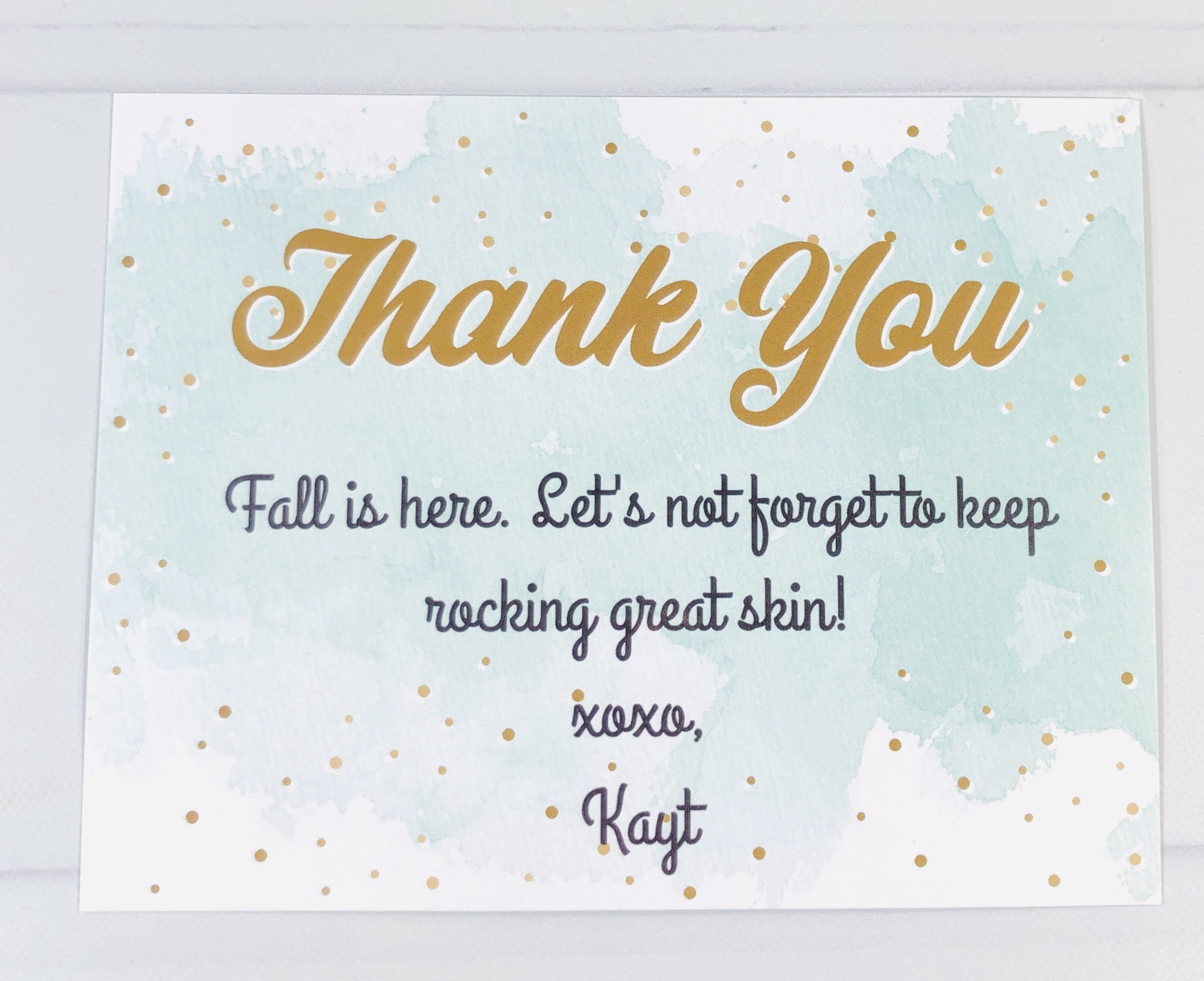 I received a thank you card. Fall is here!
The other side had a quote from Elizabeth Cady Stanton.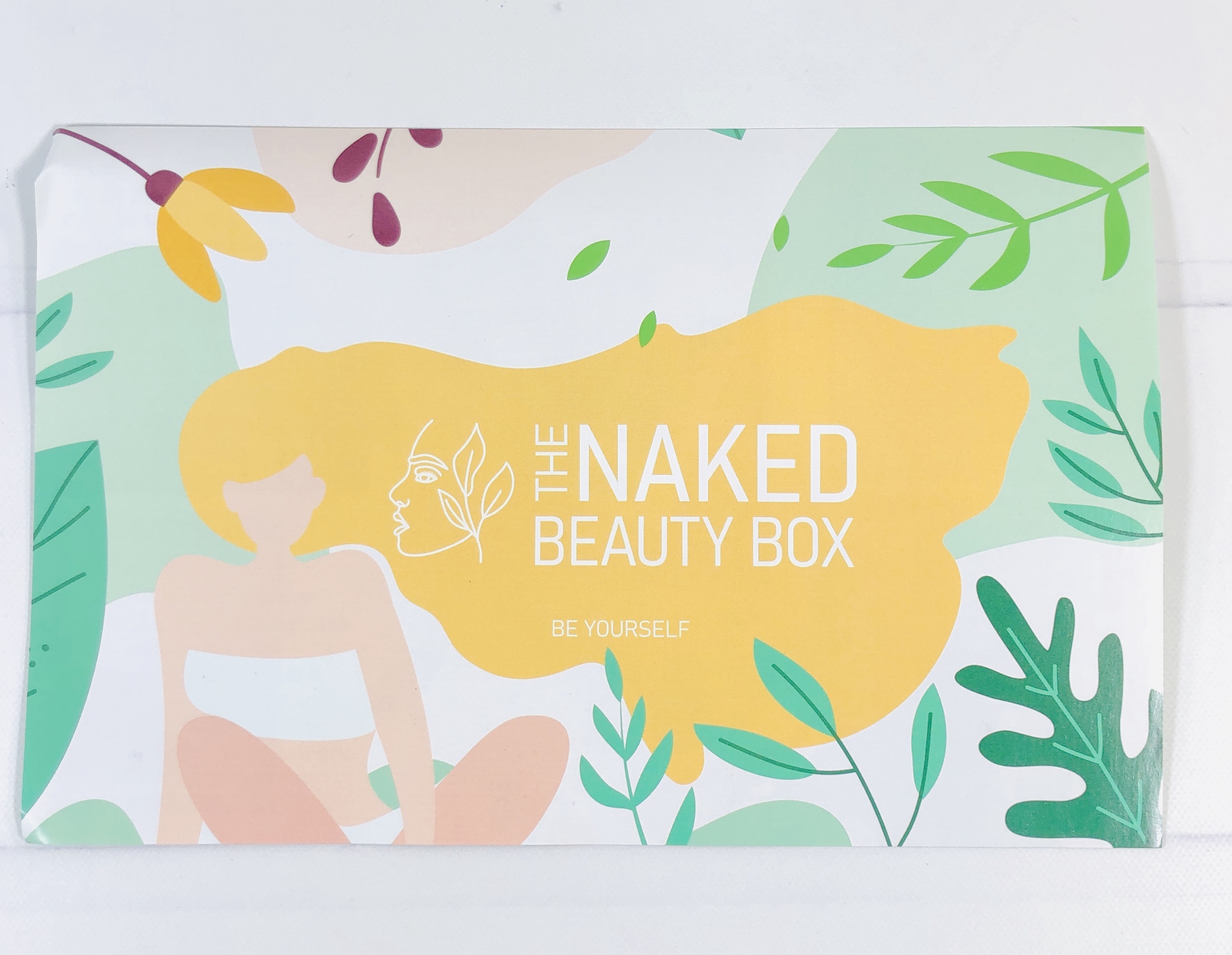 I also received a full-color flyer with product information.
The inside listed each product, a brief description, and MSRP.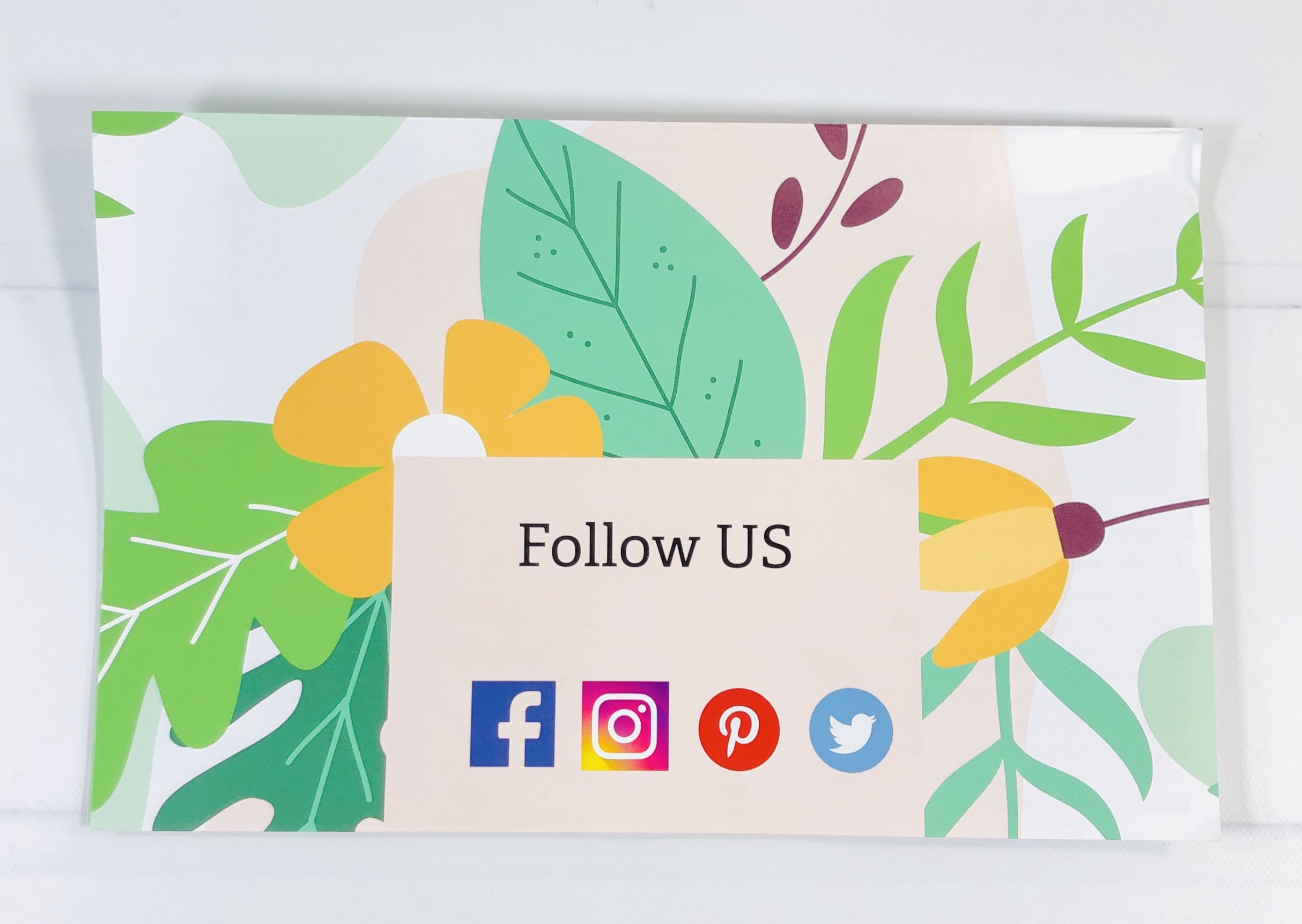 You can follow along on social media.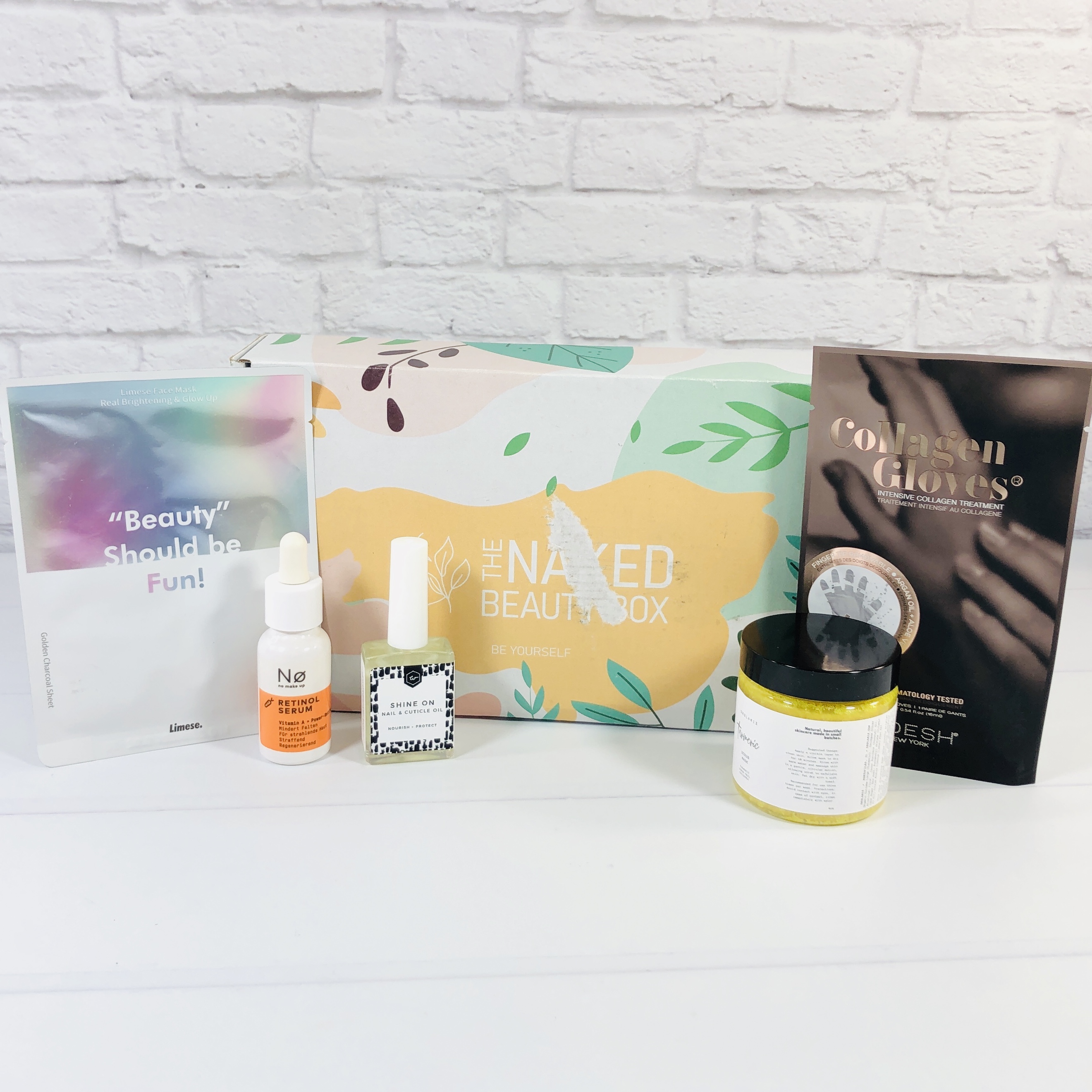 Everything in my box!
No Cosmetics Retinol Serum (16.95€, about $20.05 USD) Wow, this is a product from Germany, how cool is that?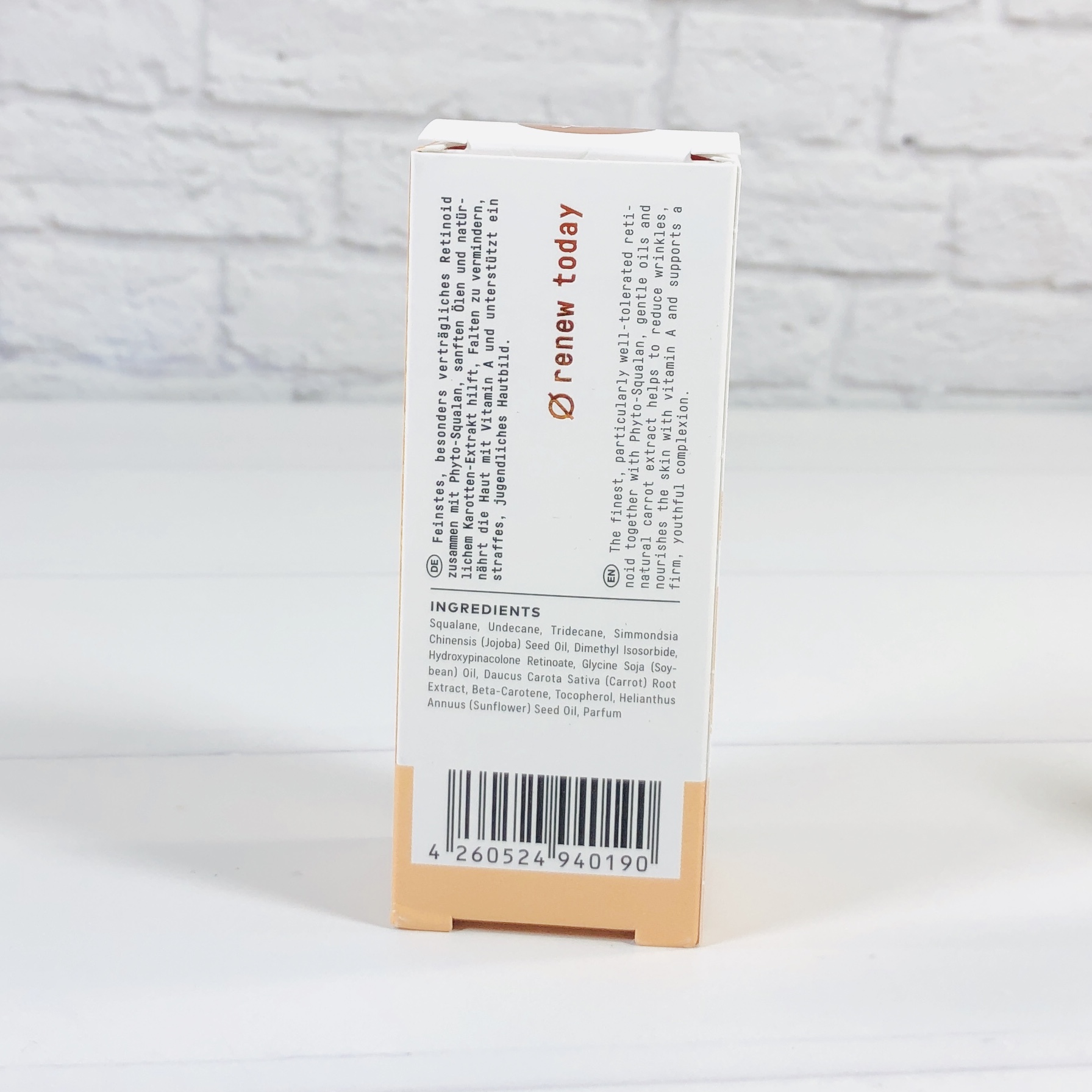 The ingredients include squalane, jojoba oil, and carrot extract and some other ingredients that I am not familiar with and that may not be widespread in US cosmetics, or that may go by another name.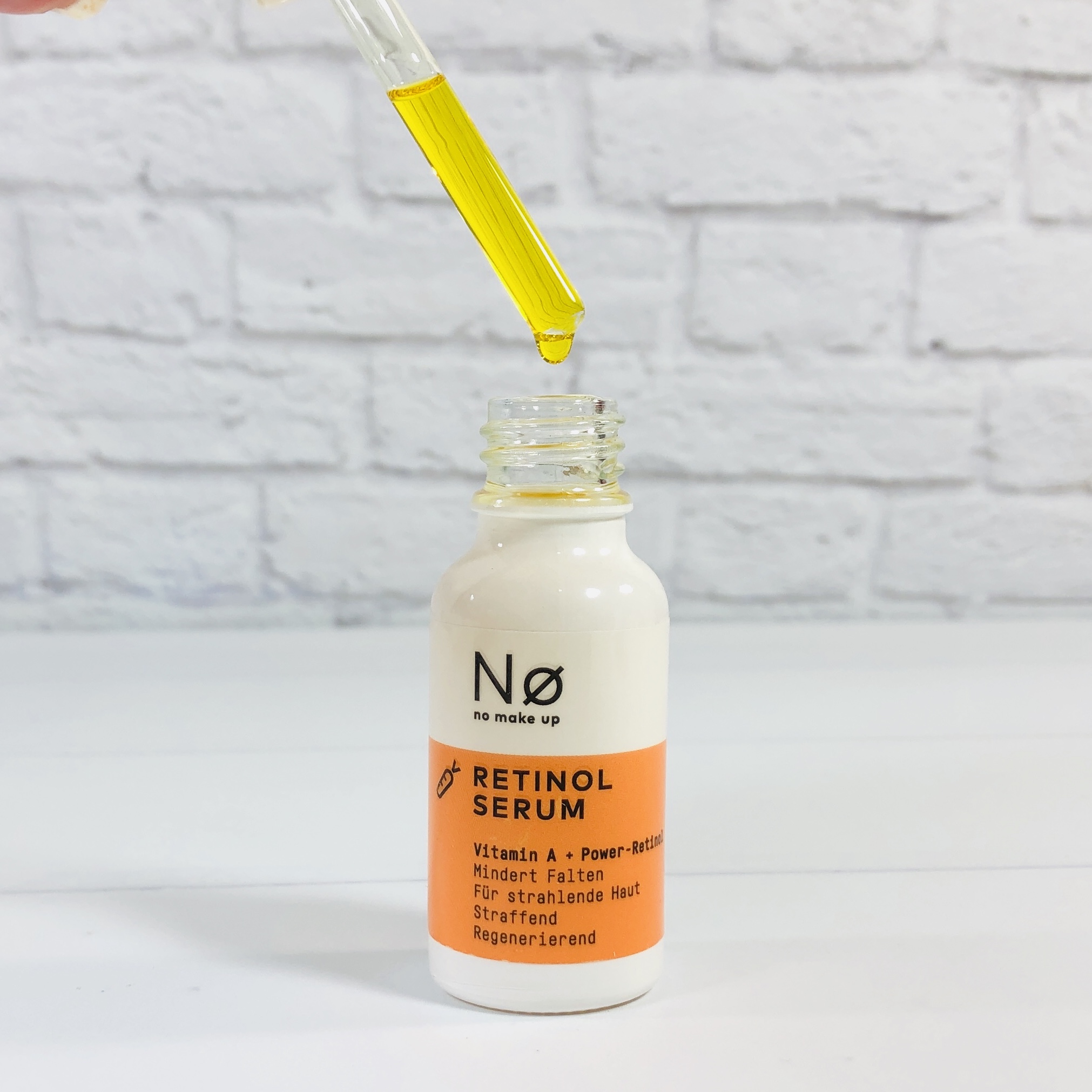 The serum is meant to encourage radiant, firm skin thanks to vitamin A. The oil is bright yellow and has a pleasant scent which comes from the addition of perfume. Rub a couple of drops onto clean skin morning and night. It is rather emollient so you may not need a separate moisturizer.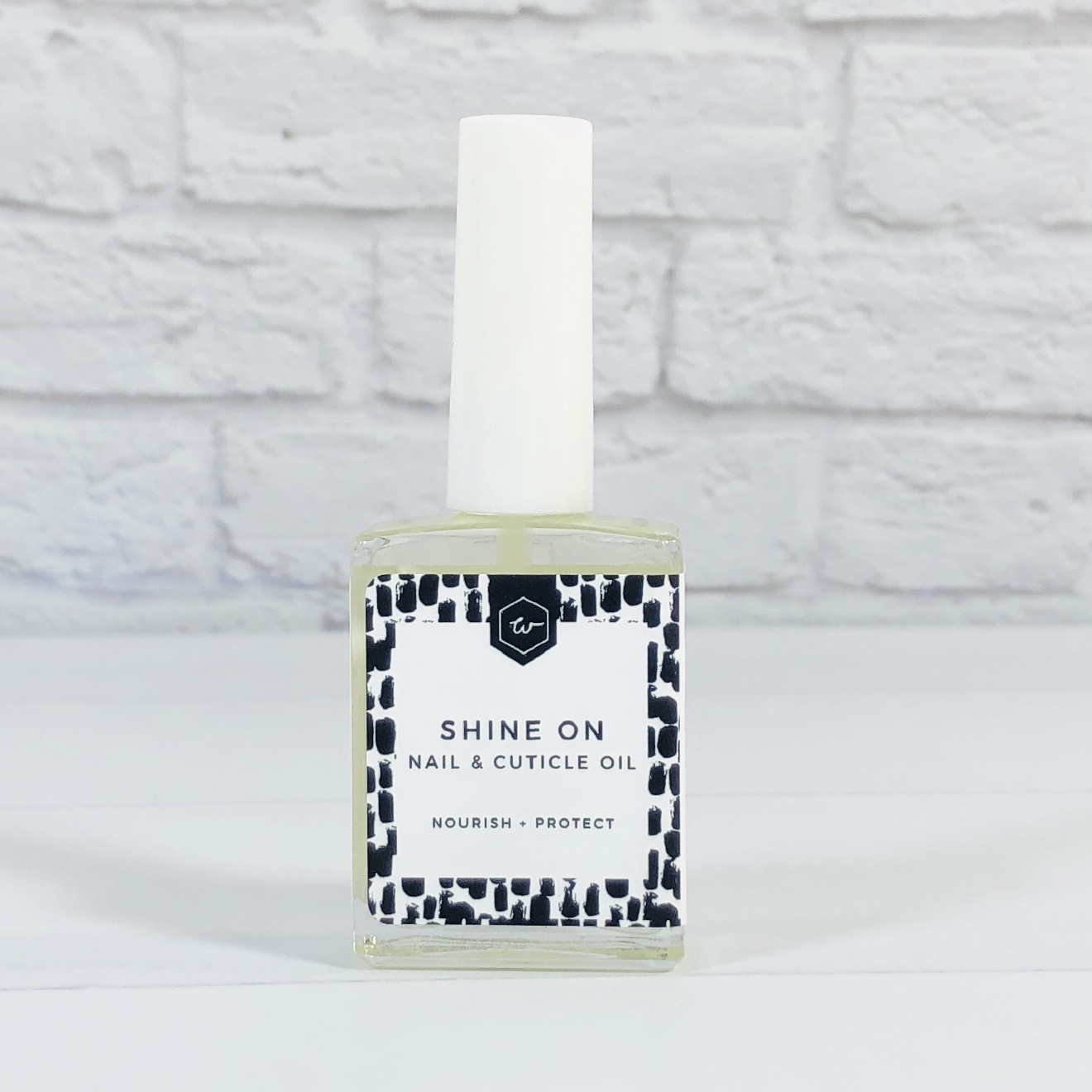 Wicked Good Nail & Cuticle Oil ($18) I've tried products from Wicked Good before, I thought they were all about perfumed body care types of items, so I was surprised to see they had a nail oil!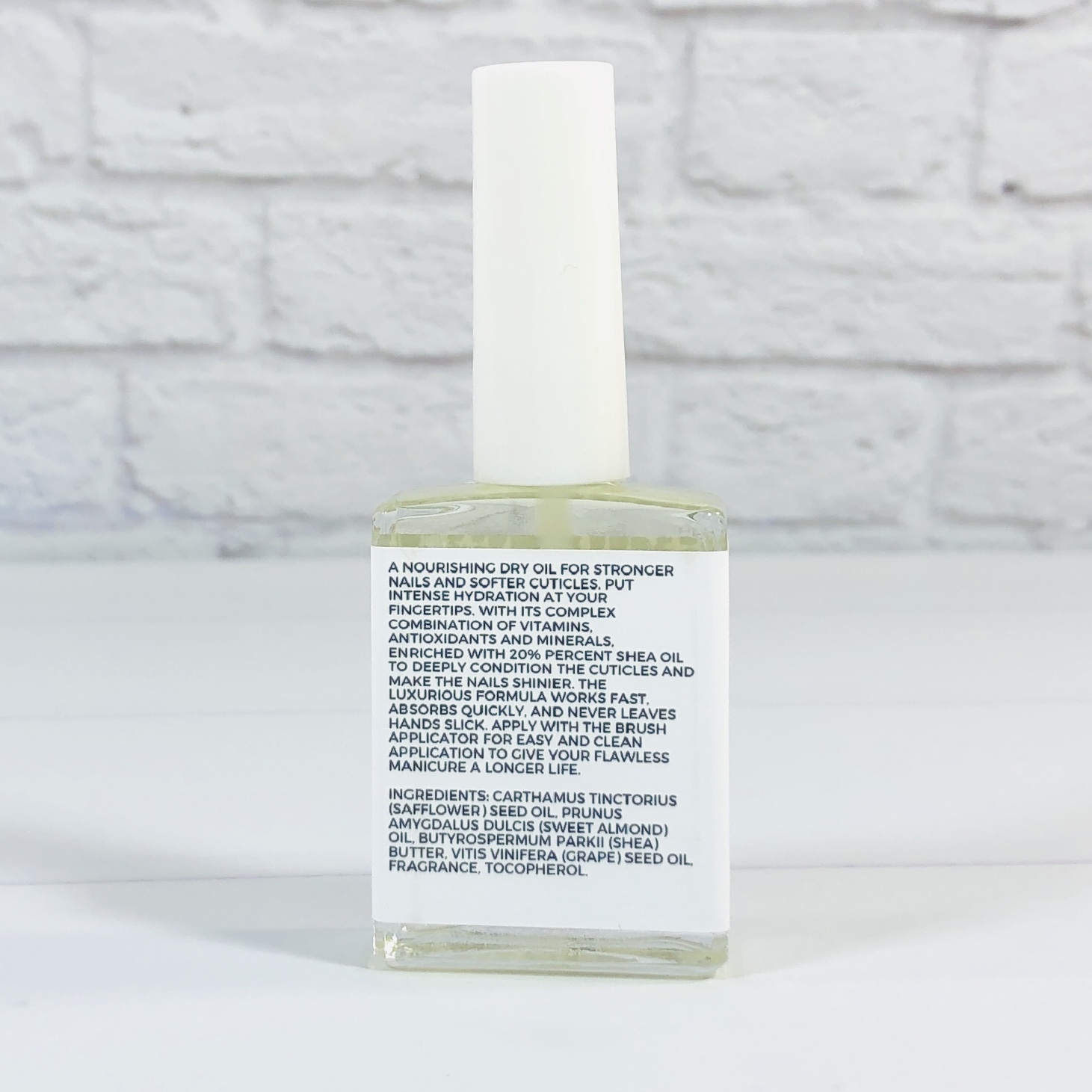 Safflower oil, sweet almond oil, shea butter, grapeseed oil, fragrance, and vitamin E are supposed to deeply nourish the nails and leave them shiny. On the Wicked Good website you can choose from tons of fragrances so your nails can smell like, well, pretty much any scent in their extensive library! They have scents inspired by the stores at the mall, Aveda, Disney, Harry Potter, and so much more. Imagine, Polyjuice Potion-scented nails! The side of my bottle said unscented but if you must have nail oil inspired by Pride & Prejudice, now you know where to find it!
You brush it on just like you would nail polish, then you can rub it into nails and cuticles. My nails were very shiny afterwards and I didn't smell anything, it was truly unscented. I know my nails and cuticles can use a boost and this works well before bedtime because there is no scent to bother me as I fall asleep.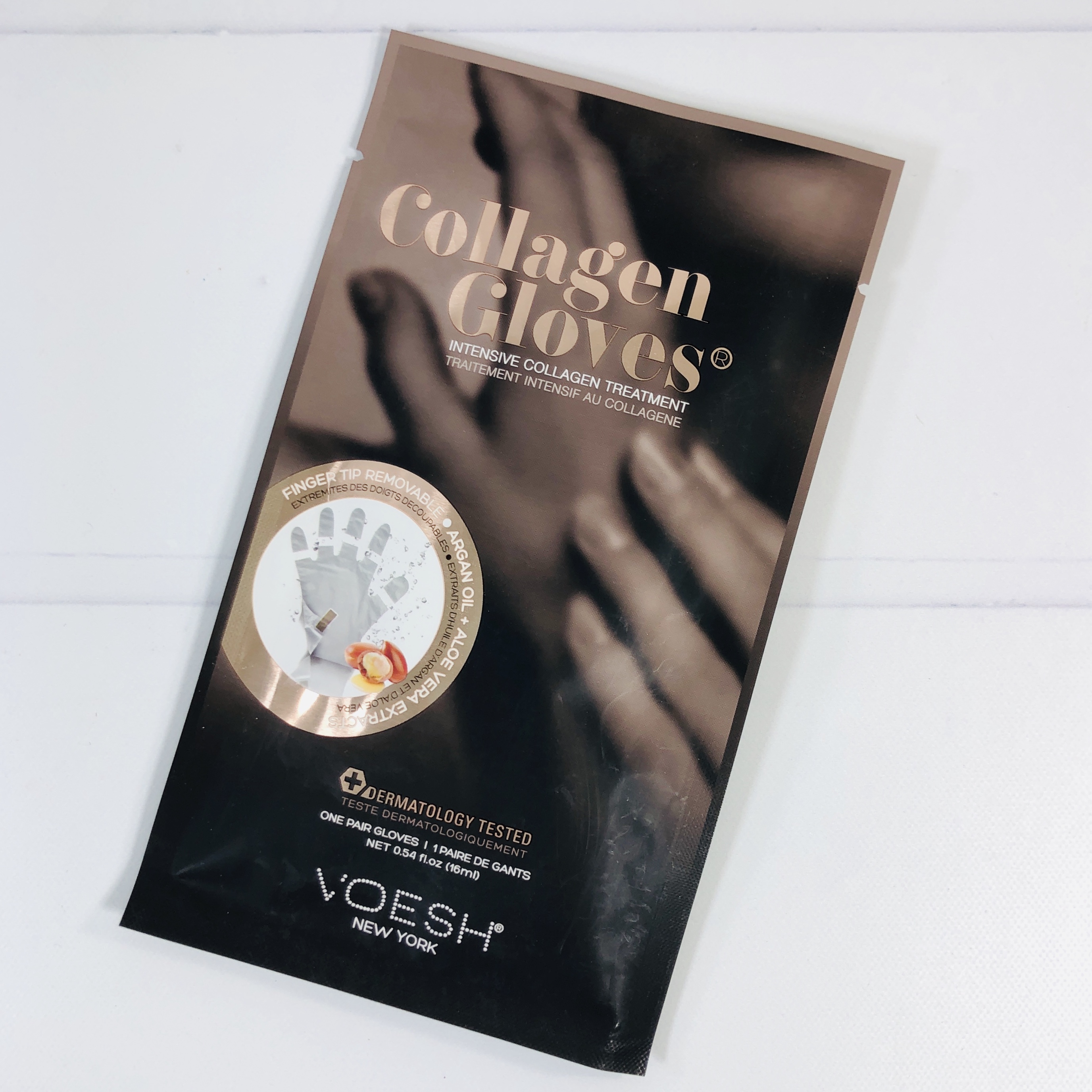 Voesh Collagen Gloves ($5) My nails and cuticles aren't the only parts needing some moisture, my hands are looking rather rough this season. Voesh specializes in one-time use products that are meant to be used in salons but they are handy to have around the house too. I watched the video featuring these gloves and now I want someone to give me a manicure like in the video! The card says these protect from UV rays but again, they are talking about when you place your nails under the UV light at a salon to cure gel nails. The fingertips of these gloves tear off so that a manicurist can work on your nails, then they invert the gloves onto their own hands and then massage the remaining lotion onto their client's hands and arms.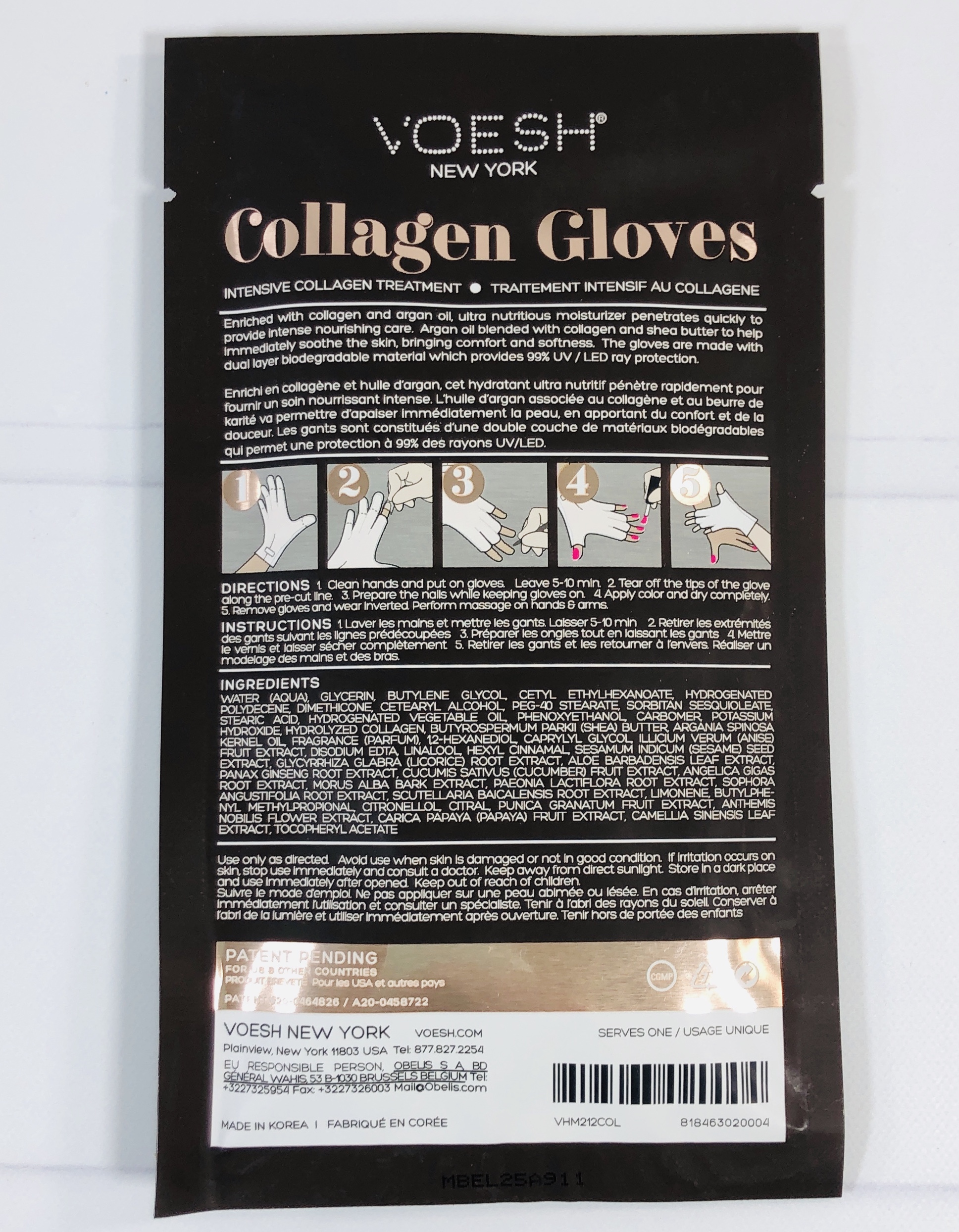 Ingredients include hydrolyzed collagen and shea butter. I have looked into hydrolyzed collagen and everything I've read about it tells me it's made from animals and therefore not vegan. EWG says "hydrolyzed collagen is a hydrolysate of animal or fish collagen" and while there are vegan collagens out there, they should say "phyto-collagen" to denote a plant base. I reached out to Voesh, whose website has a vegan symbol next to this product, and they told me that this version has marine-based collagen. They have two other glove masks that specifically say phyto-collagen in the ingredients.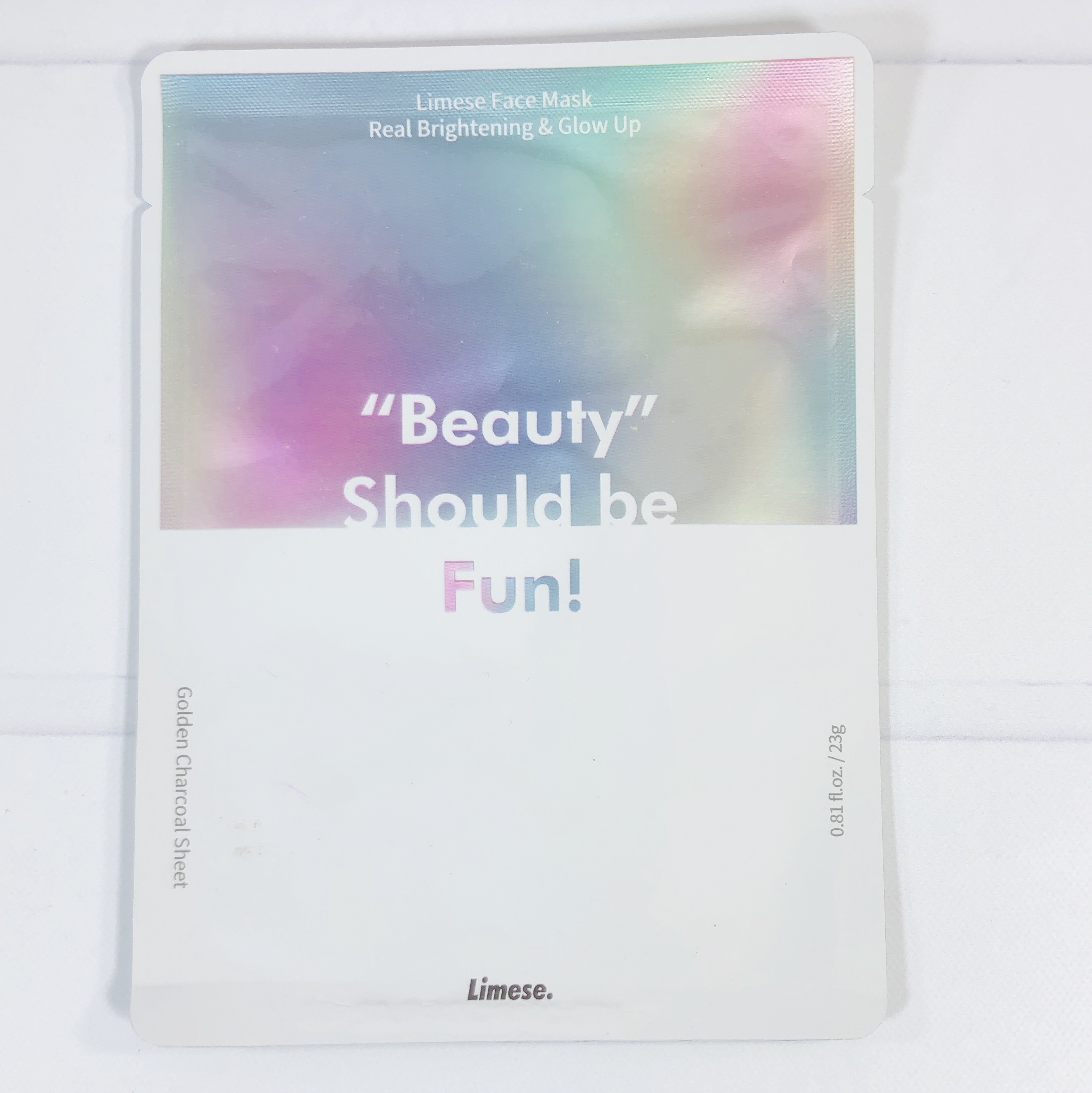 Limese Brightening & Glow Up Mask ($3 listed value) is meant for those who live in an urban area as they claim it absorbs impurities while fighting acne and bringing moisture to the face.
Neem oil, tea tree oil, niacinamide, and hyaluronic acid are some of the skin-friendly ingredients that are supposed to provide moisture while fighting the icky stuff that our skin accumulates every day. Apply to a clean face and let sit for 15-20 minutes. Lightly pat any remaining essence into skin afterwards.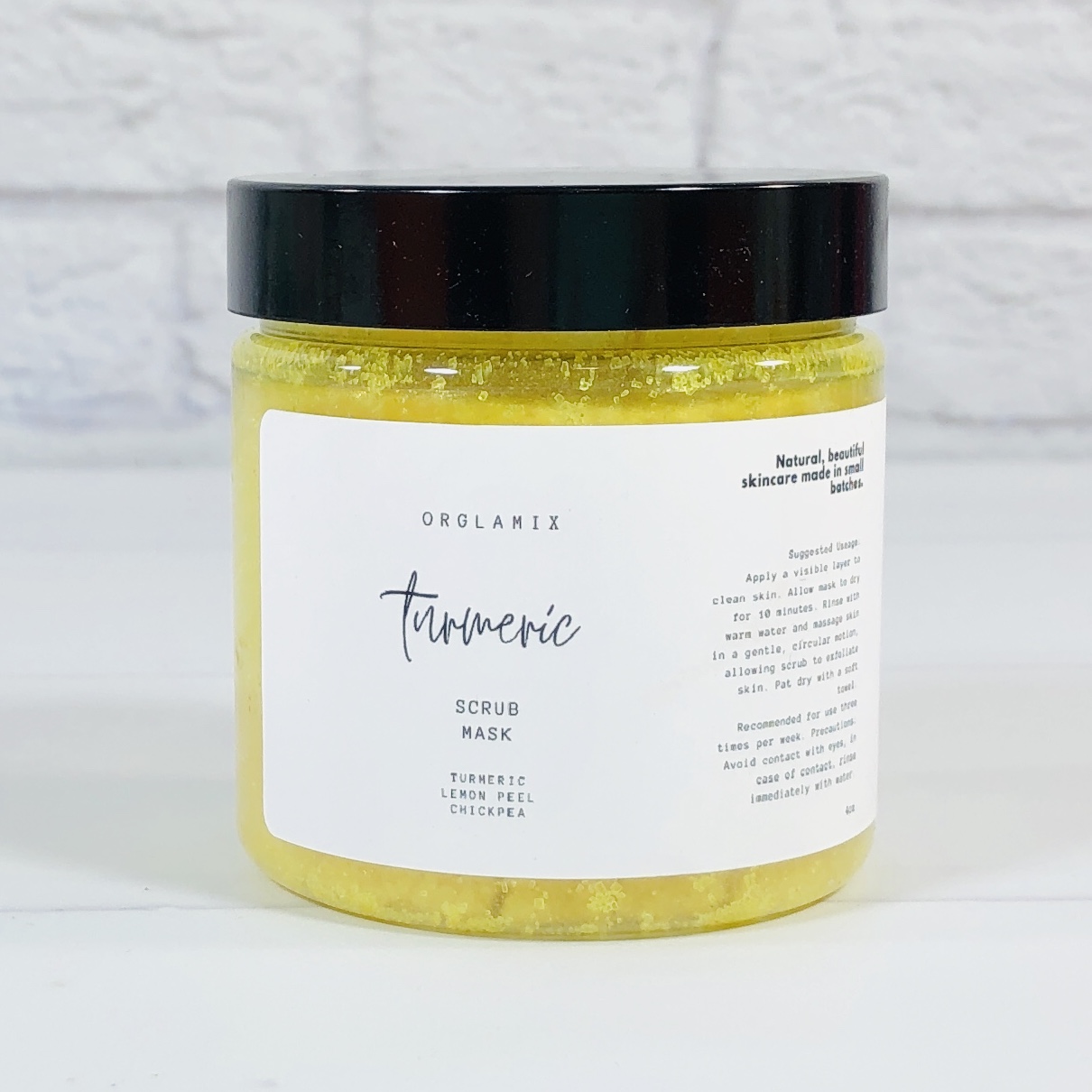 Orglamix Turmeric Mask ($29) is a facial scrub that you leave on your face as a mask.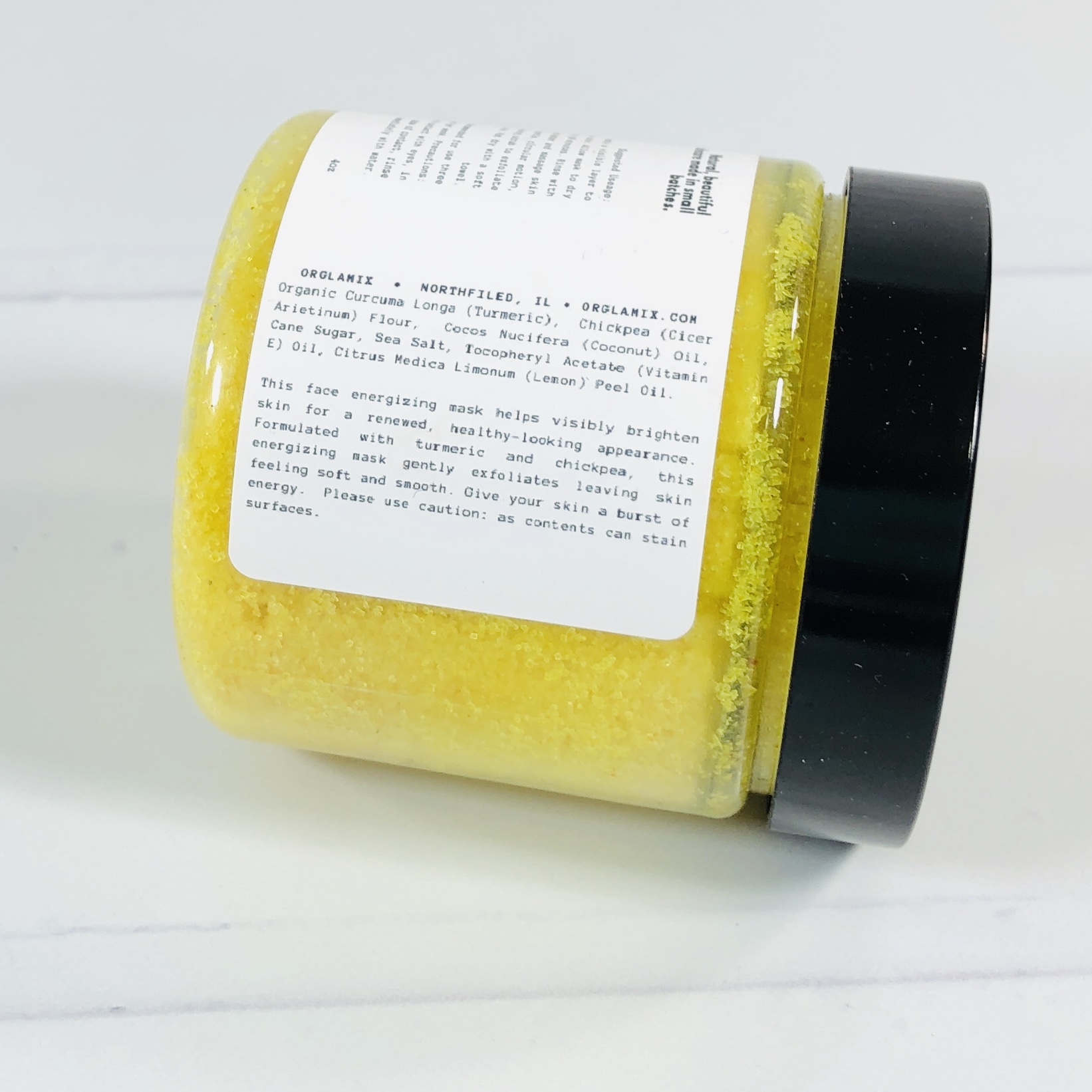 The first ingredient should probably list sugar, since that is mostly what is in the jar, along with turmeric, chickpea flour, coconut oil, salt, and lemon essential oil.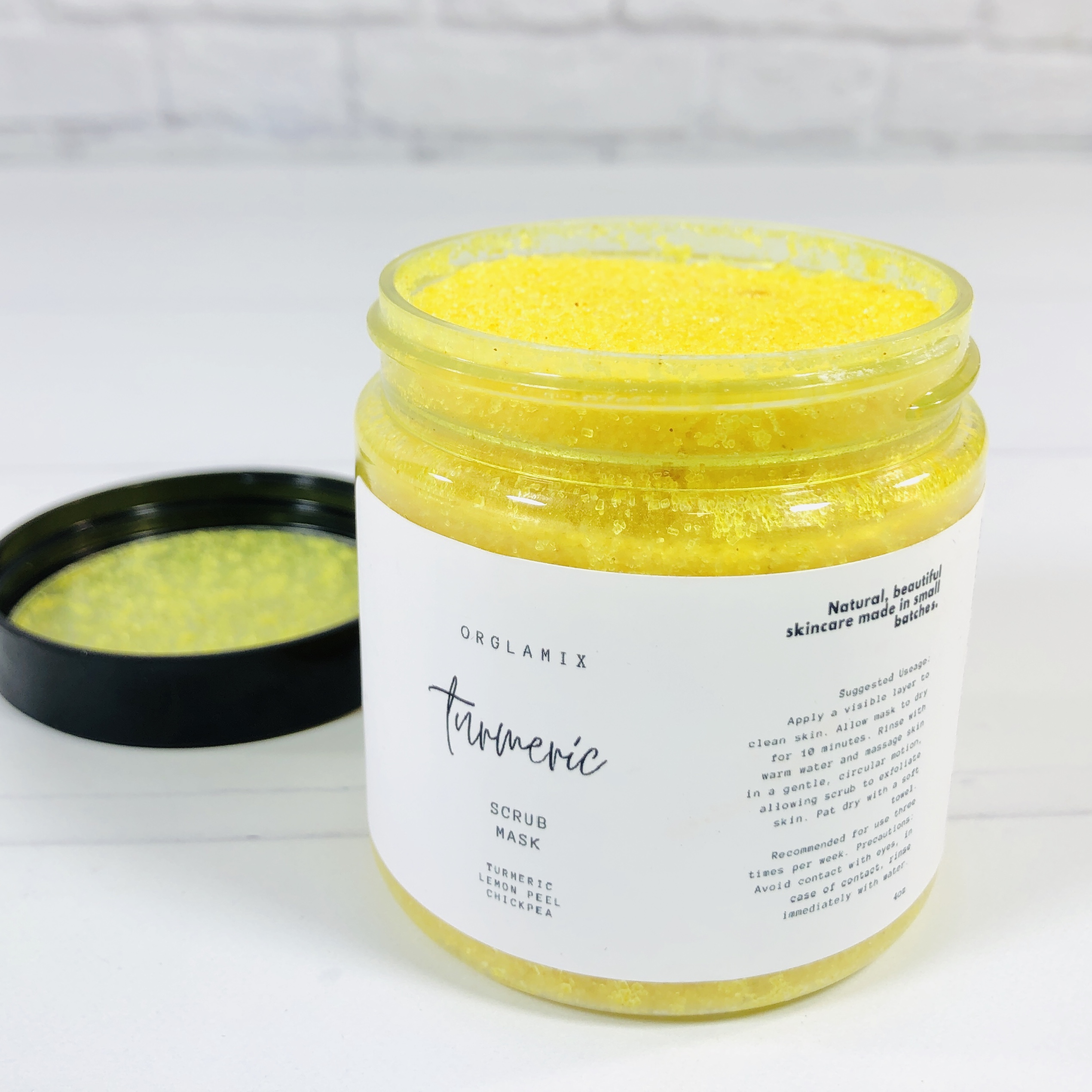 Moisten some in your hand with water and massage into facial skin, then let sit for 20 minutes before rinsing with warm water and then pat dry. I will say that the insturctions online for some reason suggest drying with a paper towel, while the jar says a towel. Also, the pictures online show what looks like a clay mask, much thicker in consistency than what you will get with this product.
It is basically a sugar scrub for your face. I used it as intended and it is kind of rough, I think this would probably be better on the body, especially if you have sensitive skin. It's supposed to fight acne, rosacea, scars, and wrinkles.
Naked Beauty Box sent an interesting assortment of skincare products this month, with two of the items meant for the hands and the other three for the face. The serum was pretty cool, and it's not often we get products all the way from Germany! The sheet mask is a pleasant way to spend some self-care time in the evening, and while the moisturizing gloves are meant for use by manicurists, they can promote soft hands in the home too. The scrub is a little harsh for my face but my arms, legs, elbows, and feet can sure use the extra help. I think the nail oil is very easy to use and hopefully my nails and cuticles can get some relief.
What do you think of The Naked Beauty Box?