The Burlap Bag is a monthly subscription that sends a limited edition, funny named 9oz candle! They have a few different subscription options: Soy Wax Melts, Room Spray, Candle, or Smelly Combo (all three items). I am reviewing the Candle Club, which is $16 a month.
brand new scent each month!
hand poured in Austin, Texas
funny names
great smells!
I received a card that says the candle has a 70+ hour burn time and that my candle is made of 100% soybean wax. There was a list of the additional scents that are available on the Burlap Bag website.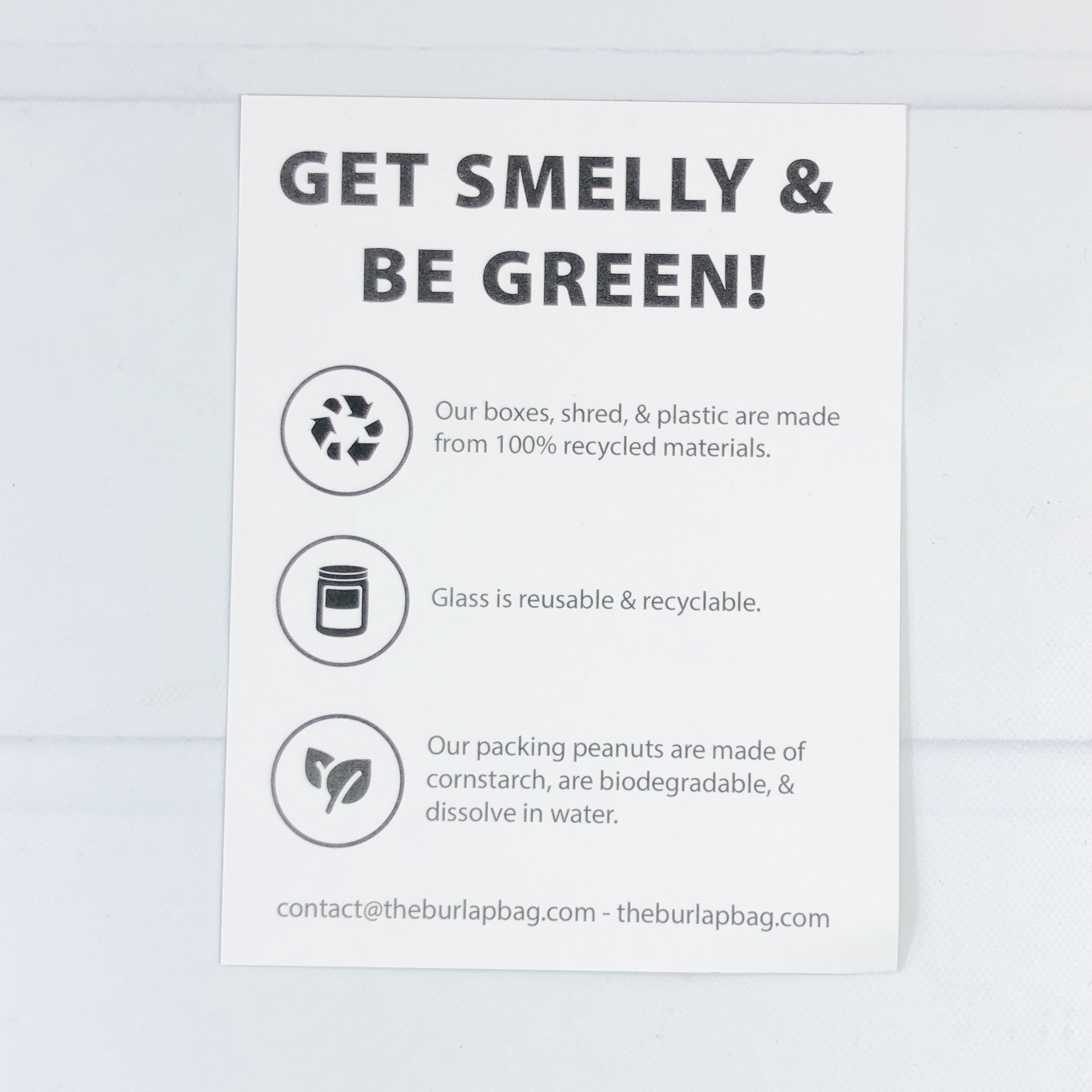 Green shipping practices were used. I even placed my packing peanuts (which are biodegradable) in my compost pile.
I found a small card thanking me for being a member of the club!
The back of the card gave me the name of my September candle: Books and Baking! It is supposed to smell like banana bread and I am 100% into fall scents so bring it.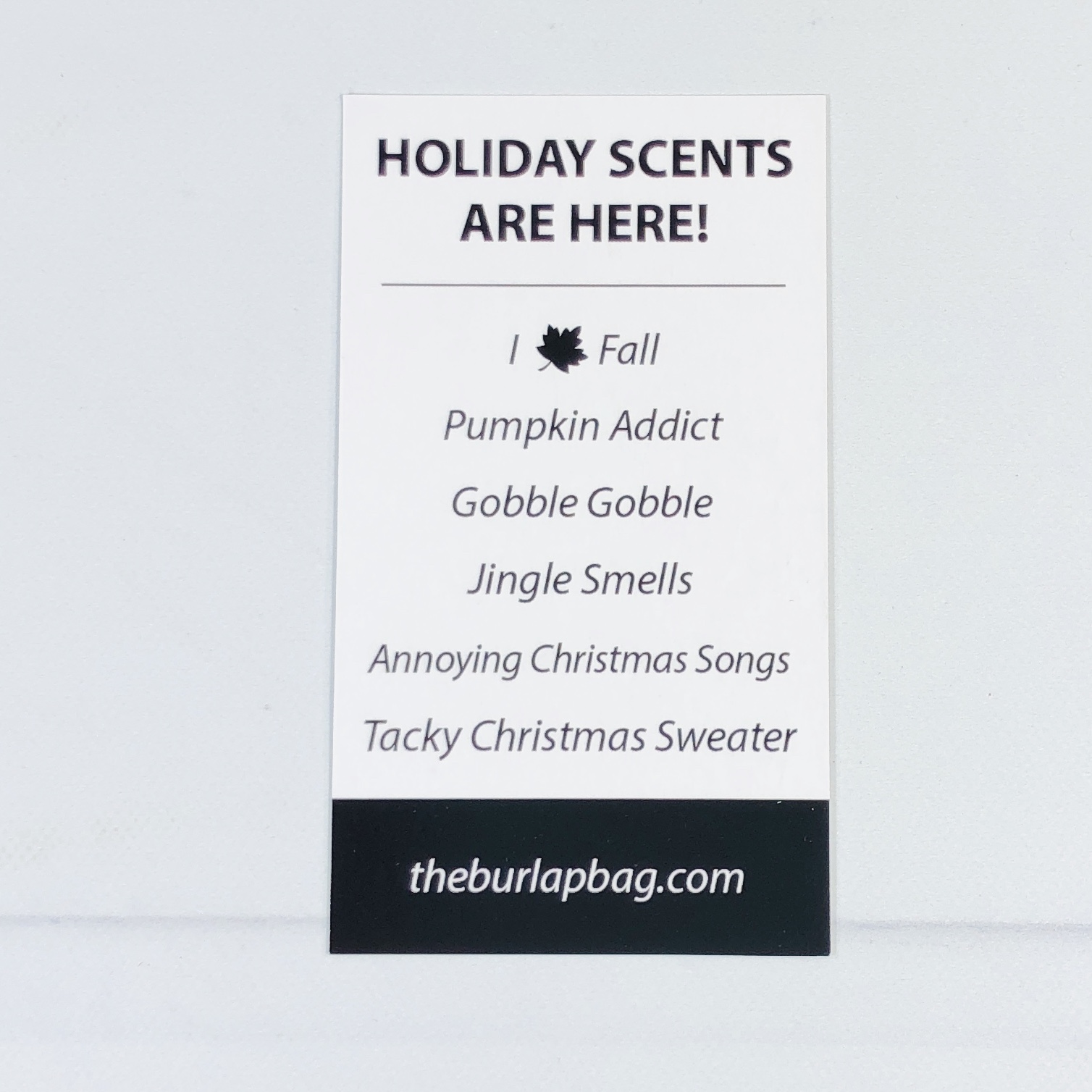 I received one more small card with a list of the holiday scents that are available on The Burlap Bag's website. They brung it.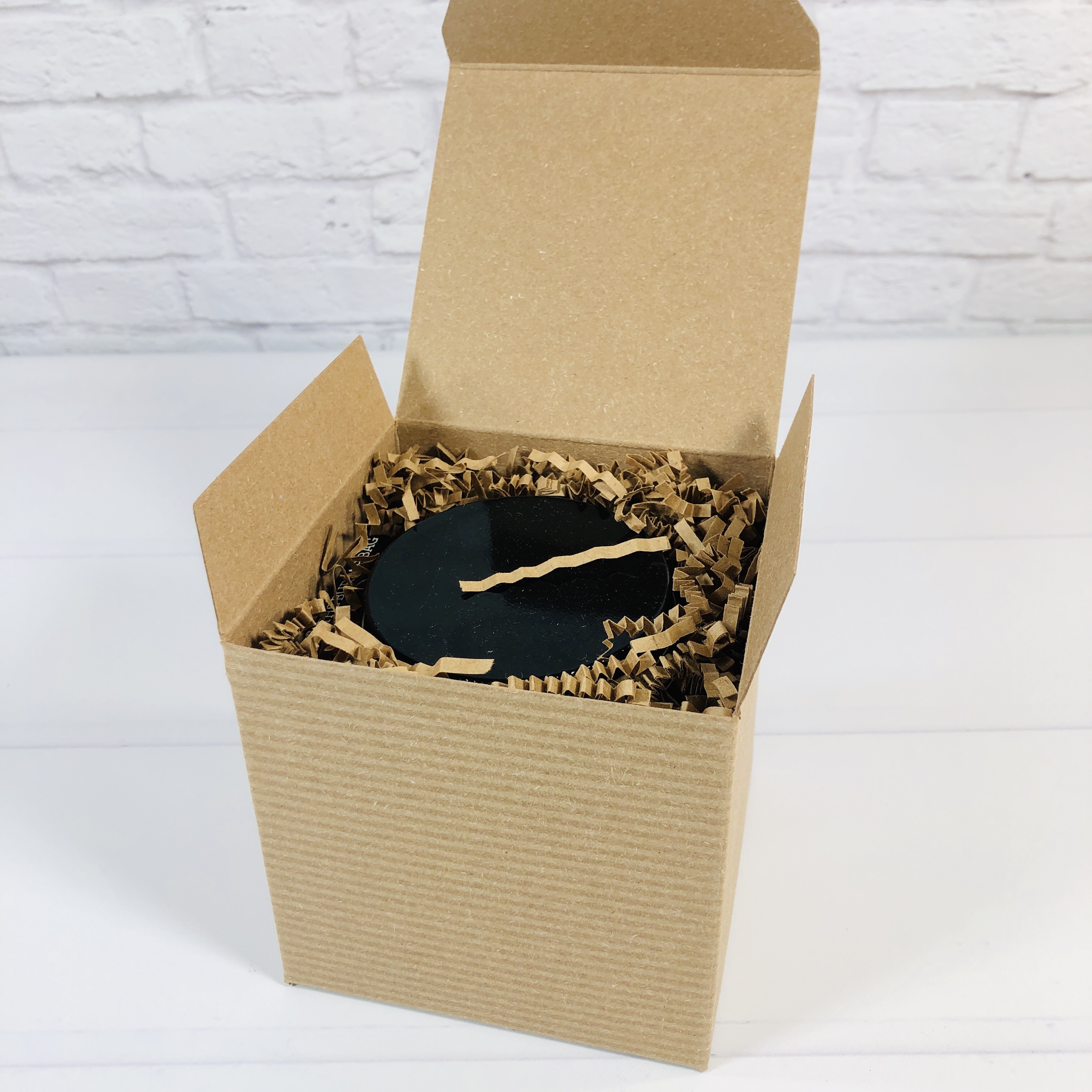 My candle was tucked into shredded paper. The box is ready for gifting so if you love these candles then it might be a good idea to get a second subscription to have on hand for impromptu gifts!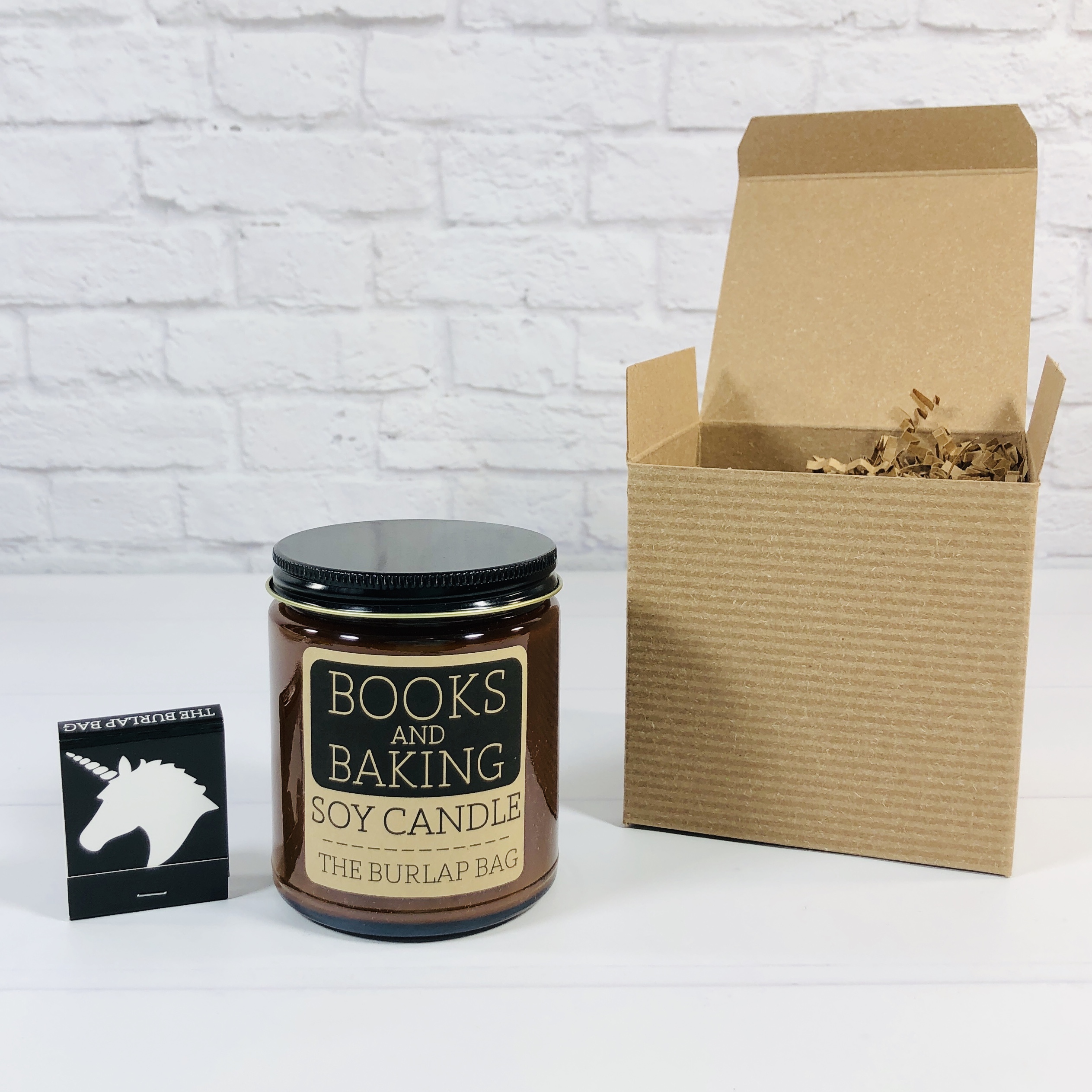 Everything in my box!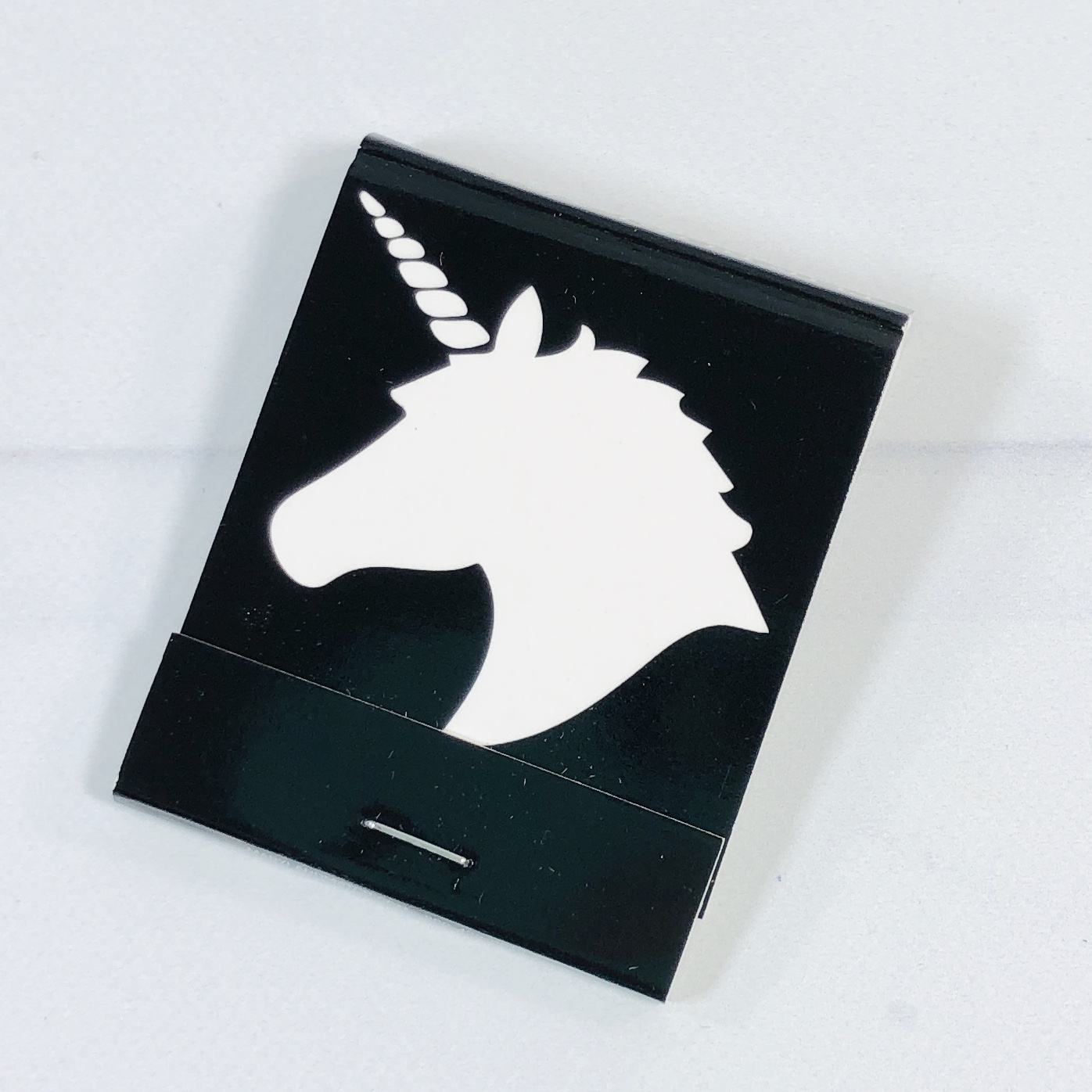 Every box comes with a signature Unicorn Matchbook!
It's nice to have handy so you can get to smelling those smells as soon as possible. Let's face it, my matches sit on my coffee table 24/7 so they might as well look cute while they are at it. (Please note that I don't have little ones around, so keep candles and matches away from pets and kids!)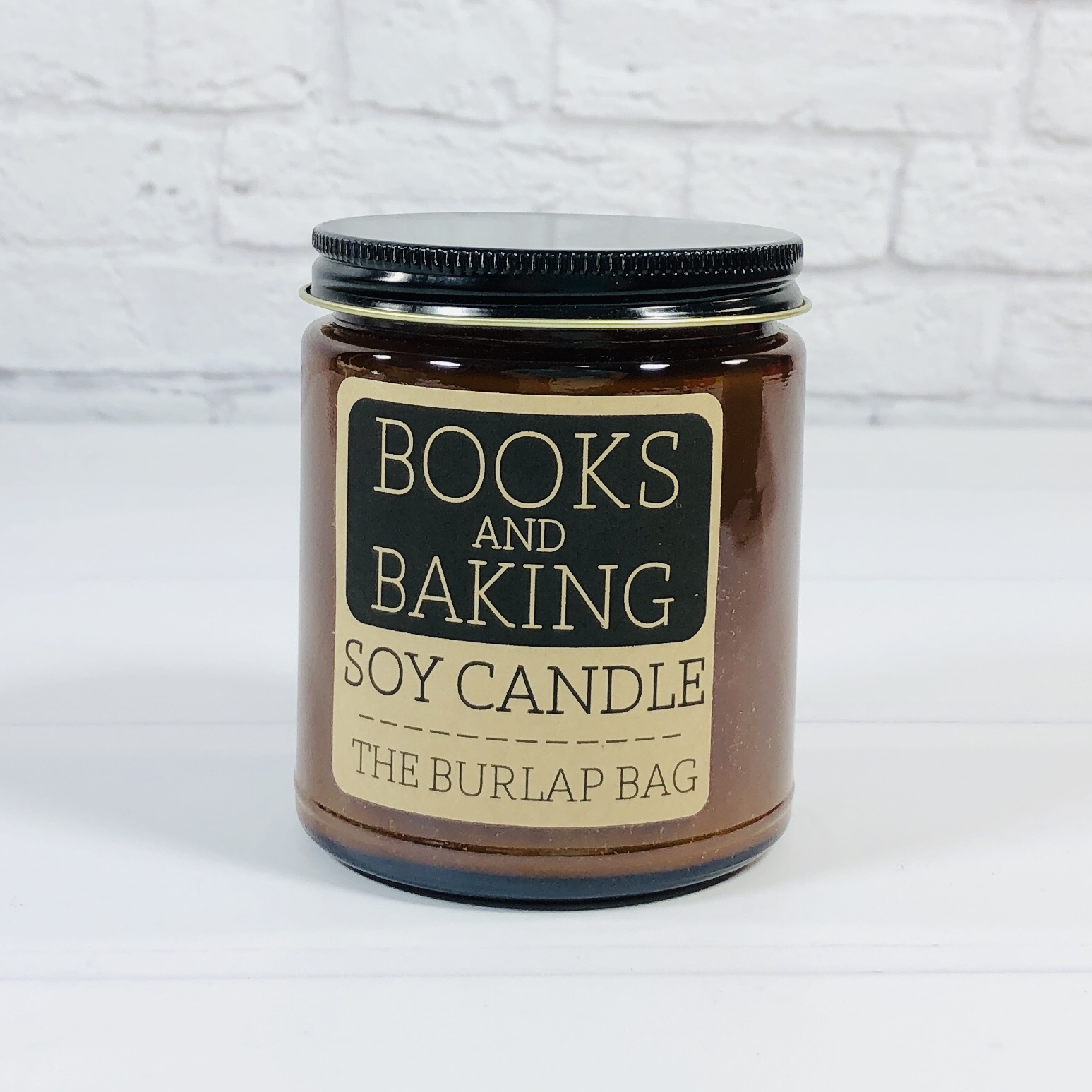 The Burlap Bag Books And Baking Soy Candle ($16) If you think this candle sounds lovely then you can grab one in the online shop, but only until 9/30/2020. The scent is supposed to smell like you've been baking banana bread – sweet, fruity, a touch of spice. It  doesn't smell like books, but now that it's almost fall you can light the candle, grab a book, and get your cozy on.
The bottom had a label reminding us to be careful when burning. It also says the candle will burn for 70+ hours and that it is made with 100% US grown soybeans.
I think the amber glass jar and black lid look pretty cool too.
After the long, hot summer I am ready for fall and this candle has me oh so ready. It smells so delicious that you would think I have had my oven on but no, it's just the candle. It smells good cold and has good enough throw for my living room, just the way I like it. I think The Burlap Bag hit it out of the park with a transitional scent that is perfect for September. Keep in mind that this scent is only available for a limited time and the benefit of the subscription is that you get free shipping! If you subscribe to this box now, your first candle will be the October scent, and it will ship near the end of September. This scent is also available in a wax melt and room spray version.
What do you think of The Burlap Bag?