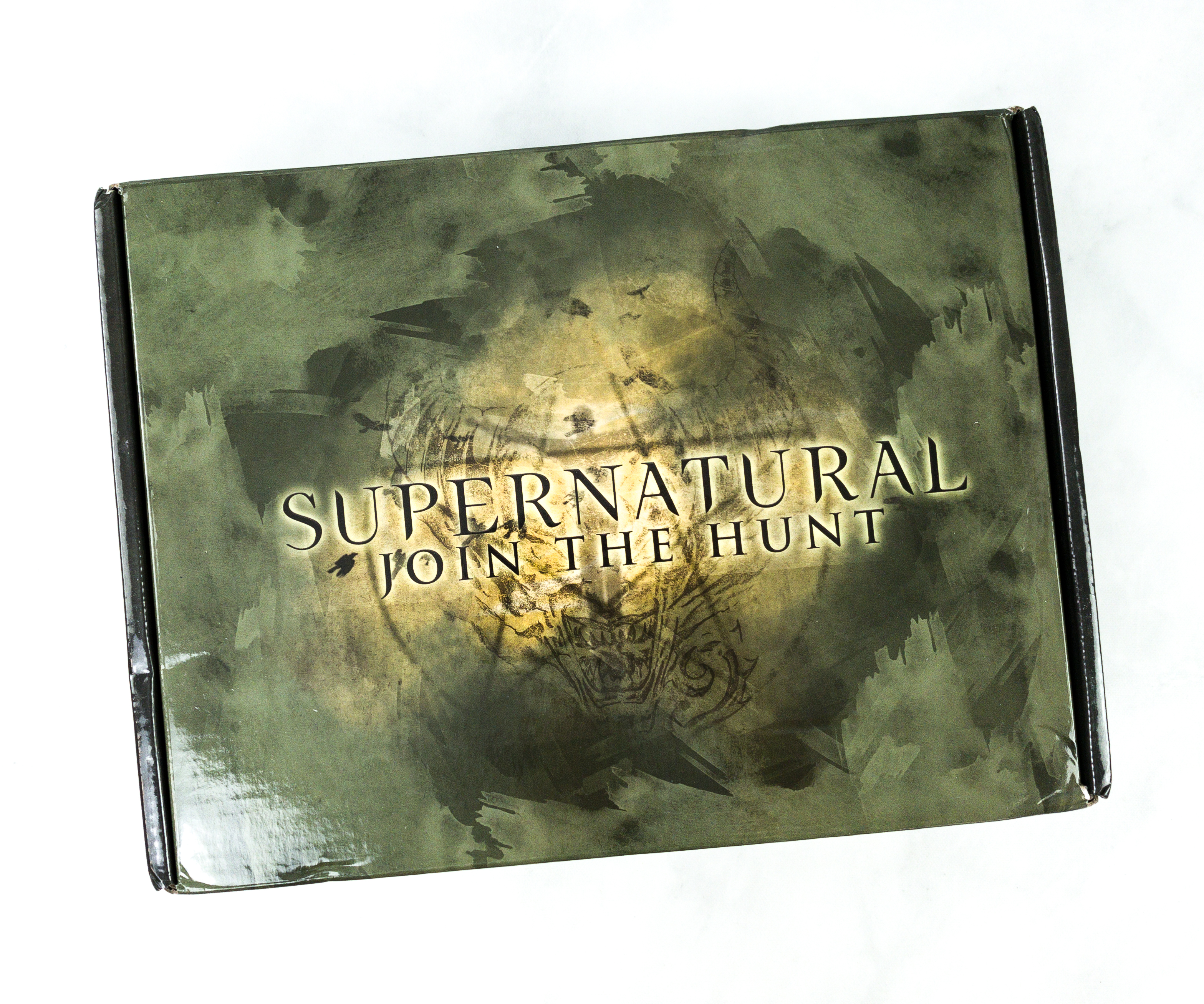 The Supernatural Box is a quarterly subscription box filled to the brim(stone) with exclusive gear featuring characters and moments from the Supernatural TV series. Each premium box delivers over $100 worth of collectibles, apparel, accessories, and more. The box costs $49.99 per quarter, or $44.99 a quarter when an annual subscription is purchased in advance. This box is produced by Culturefly and contains items licensed and produced exclusively for this box – you can check out all of Culturefly's other fandom boxes here!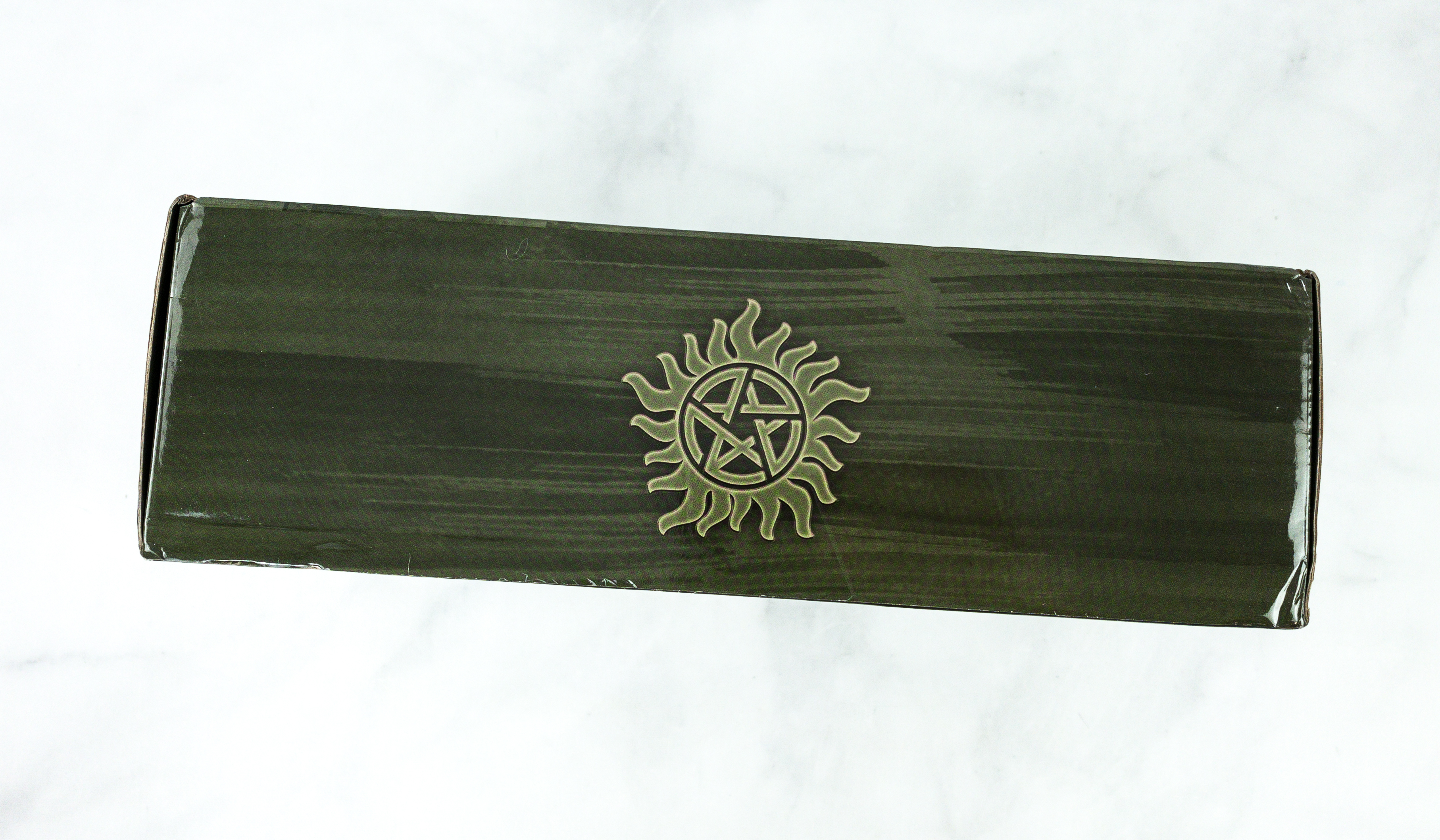 The box has a very polished feel.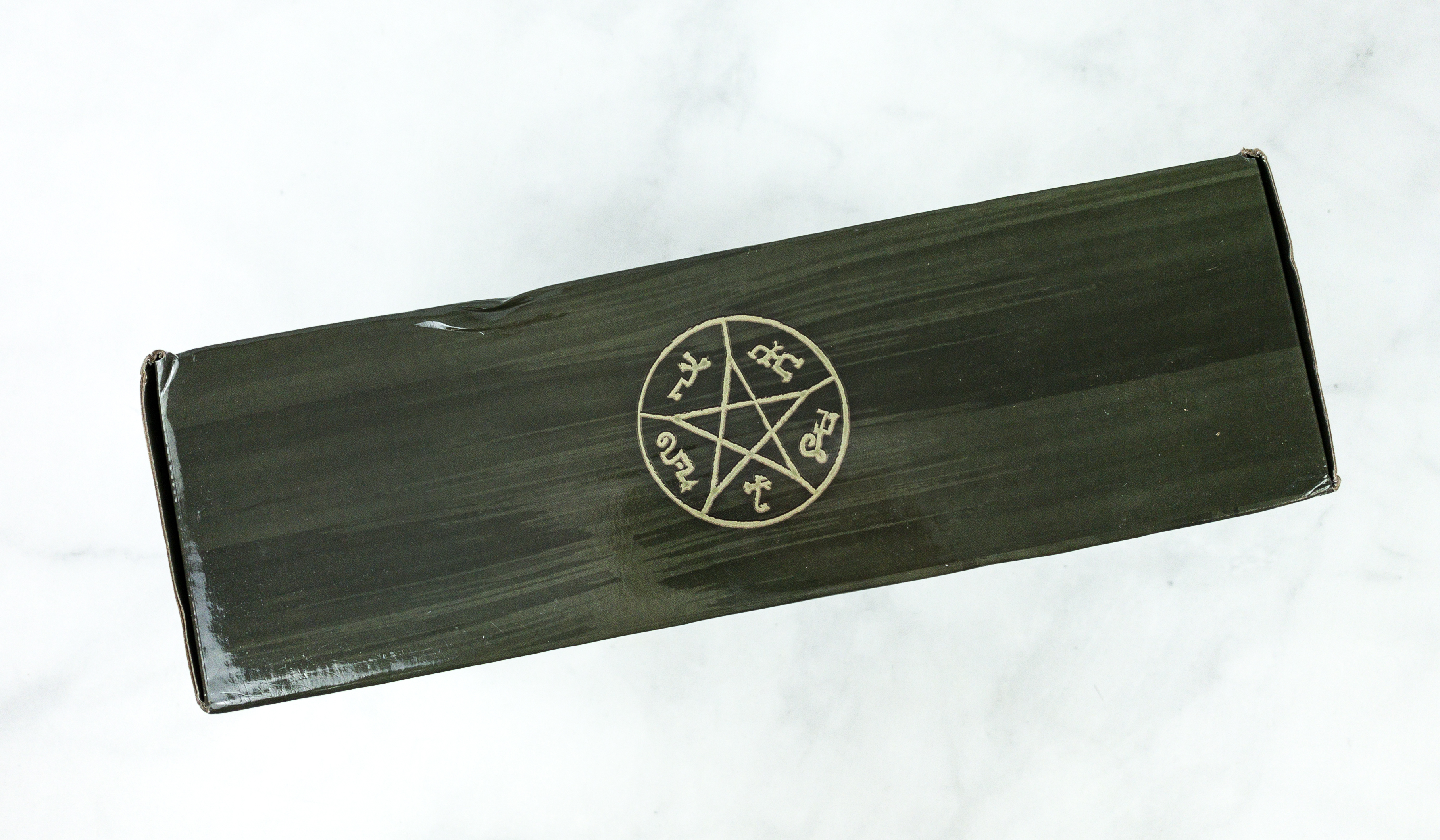 I'm so excited to see what's inside!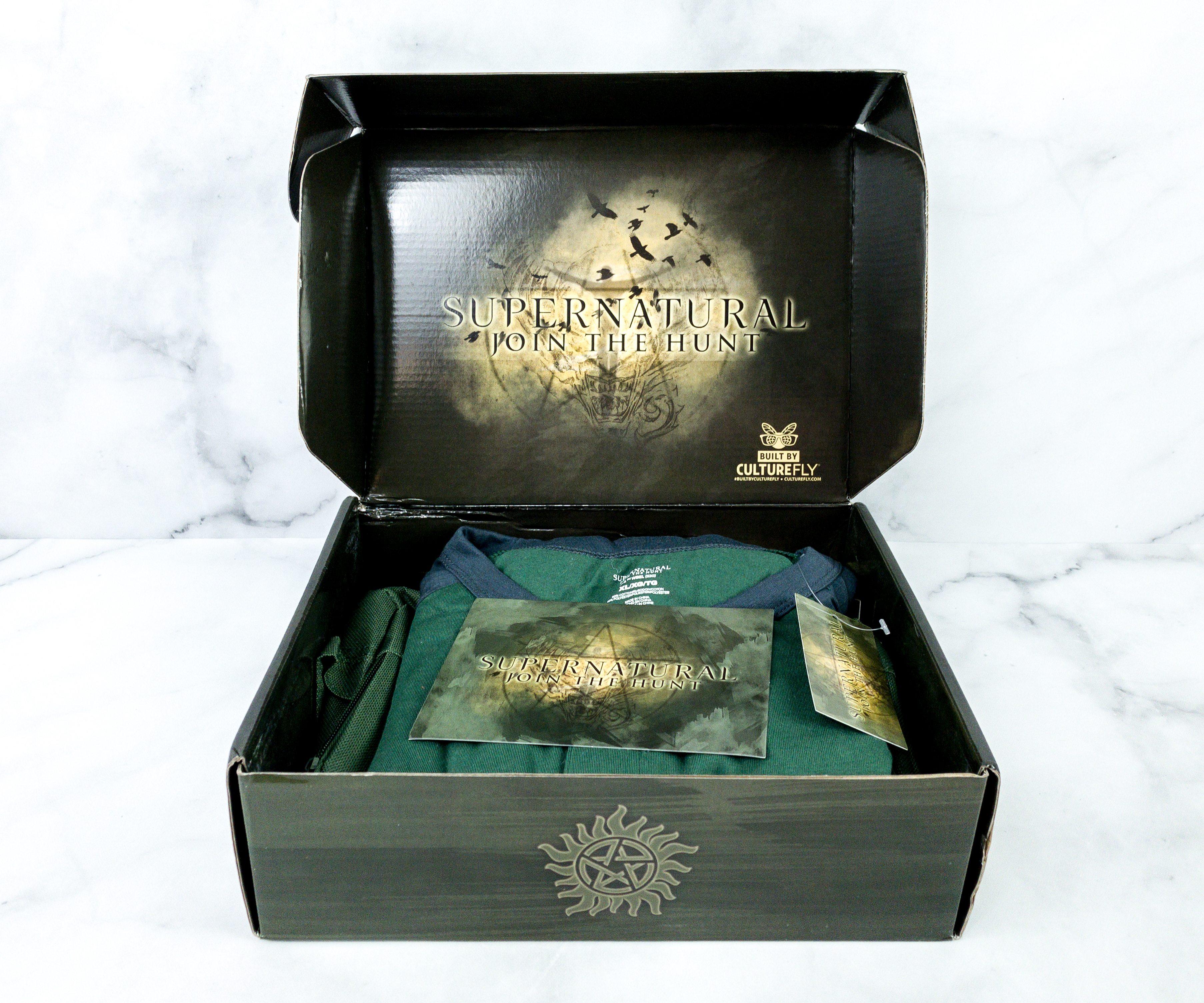 It's the ultimate score for a Supernatural fanatic!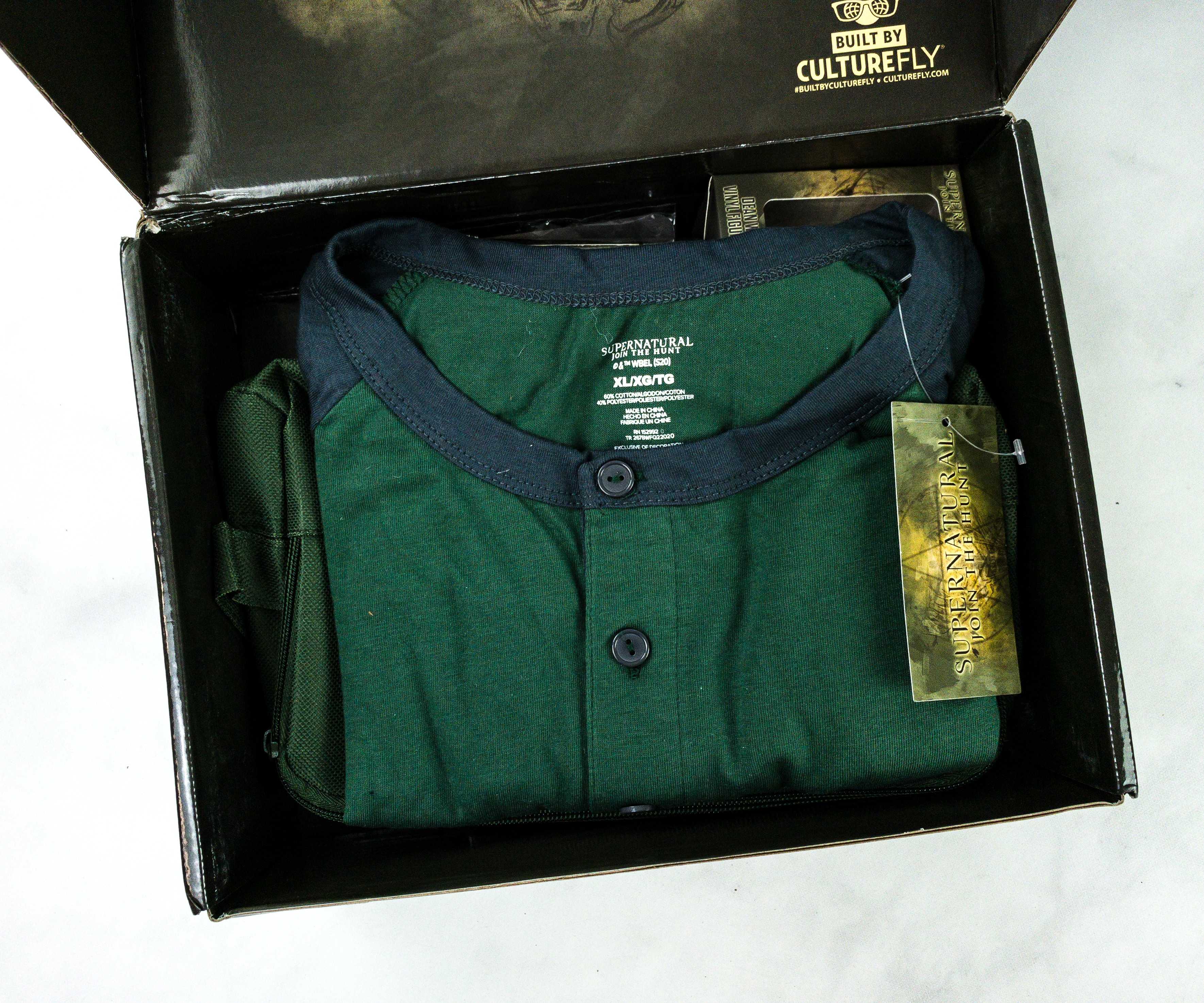 The items are neatly packed inside.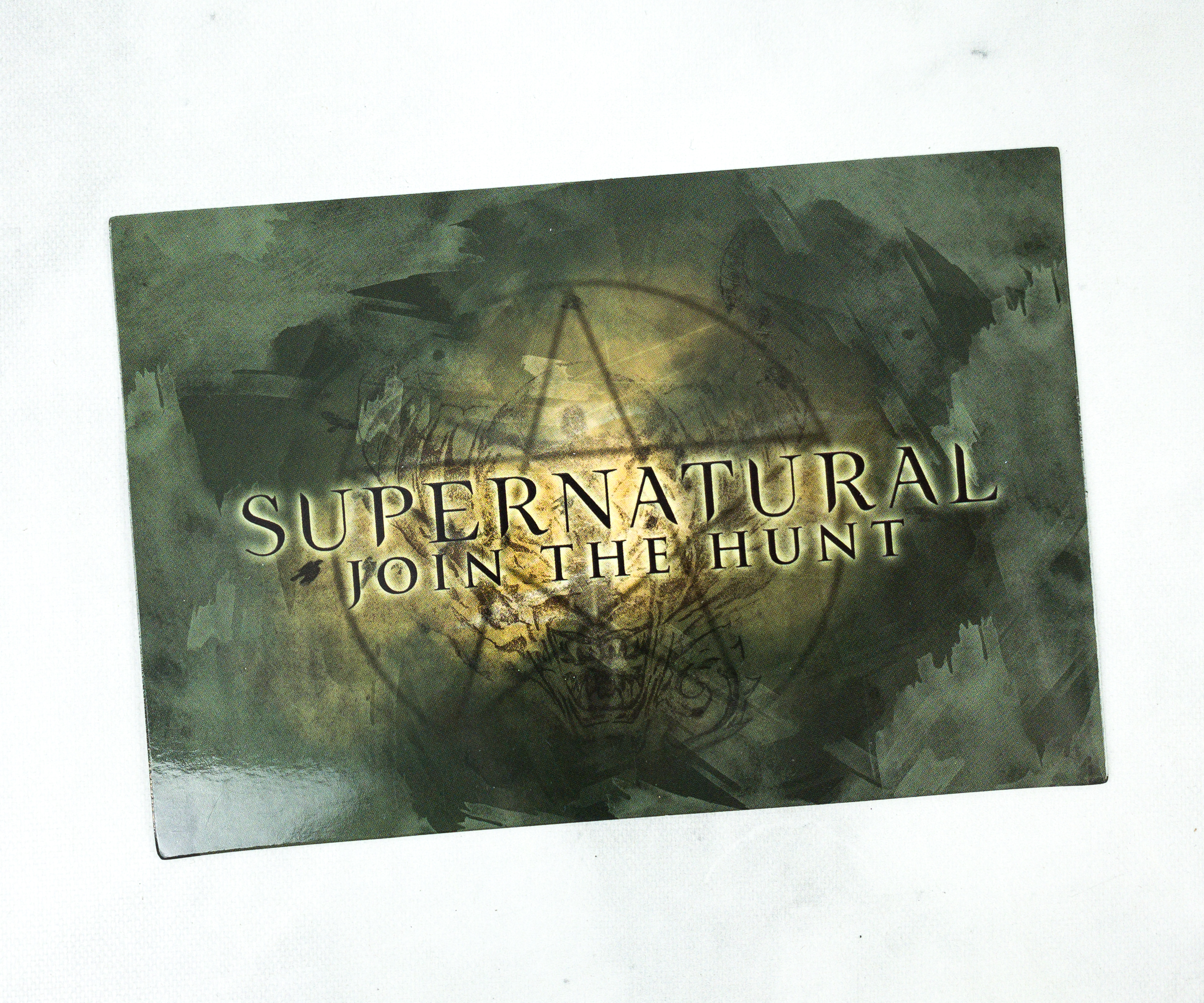 Each box comes with a stylized info card.
The flip side of the card presents a photo inventory of everything in the box.
Everything inside the Summer 2020 box!
Art Print. It's a collectible art print that we can display anywhere! It bears the Supernatural branding and has a smoke effect that highlights the cast!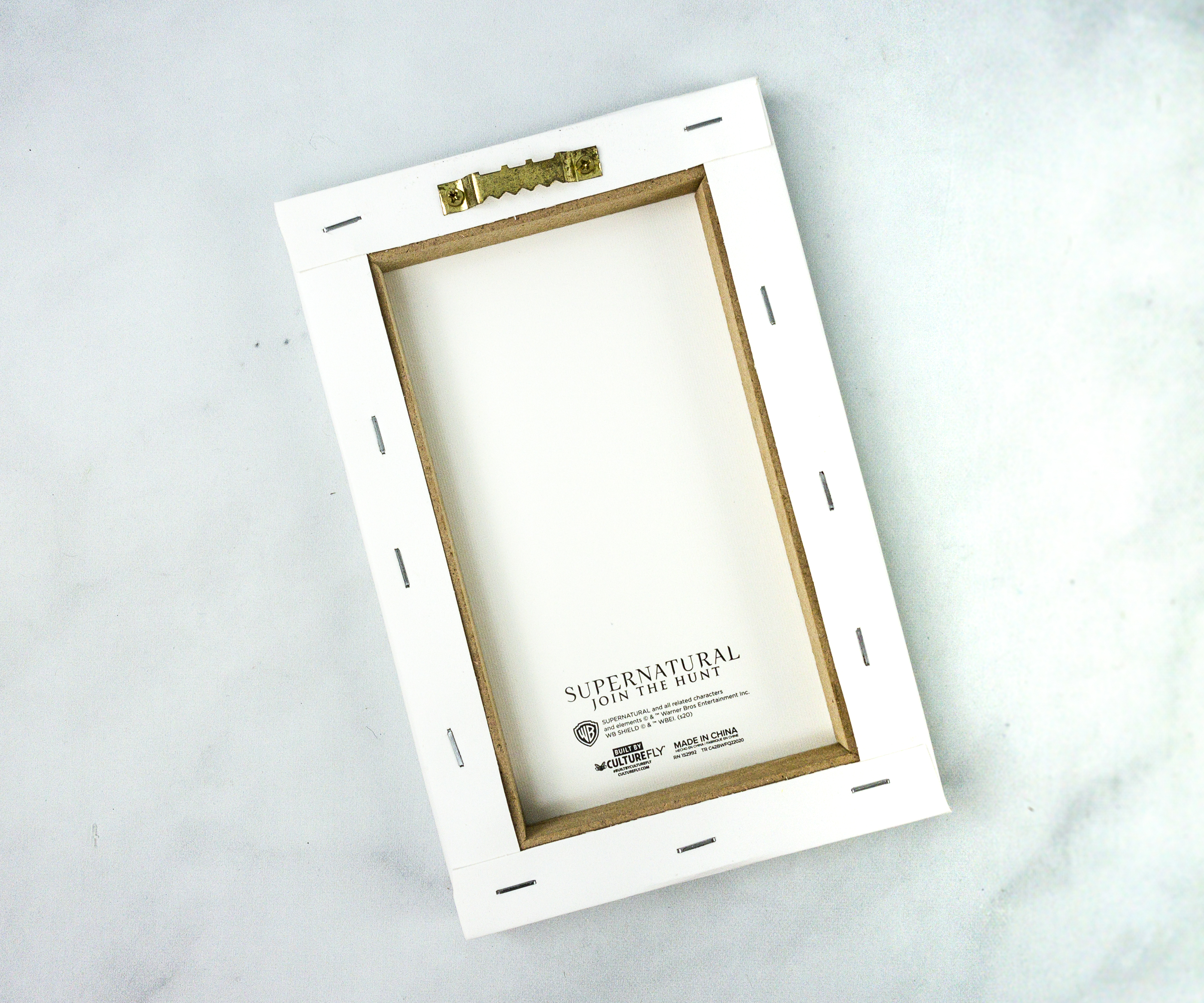 It has a built-in hook so you can easily put this up a wall or you can also place it on a tabletop, leaning against the wall.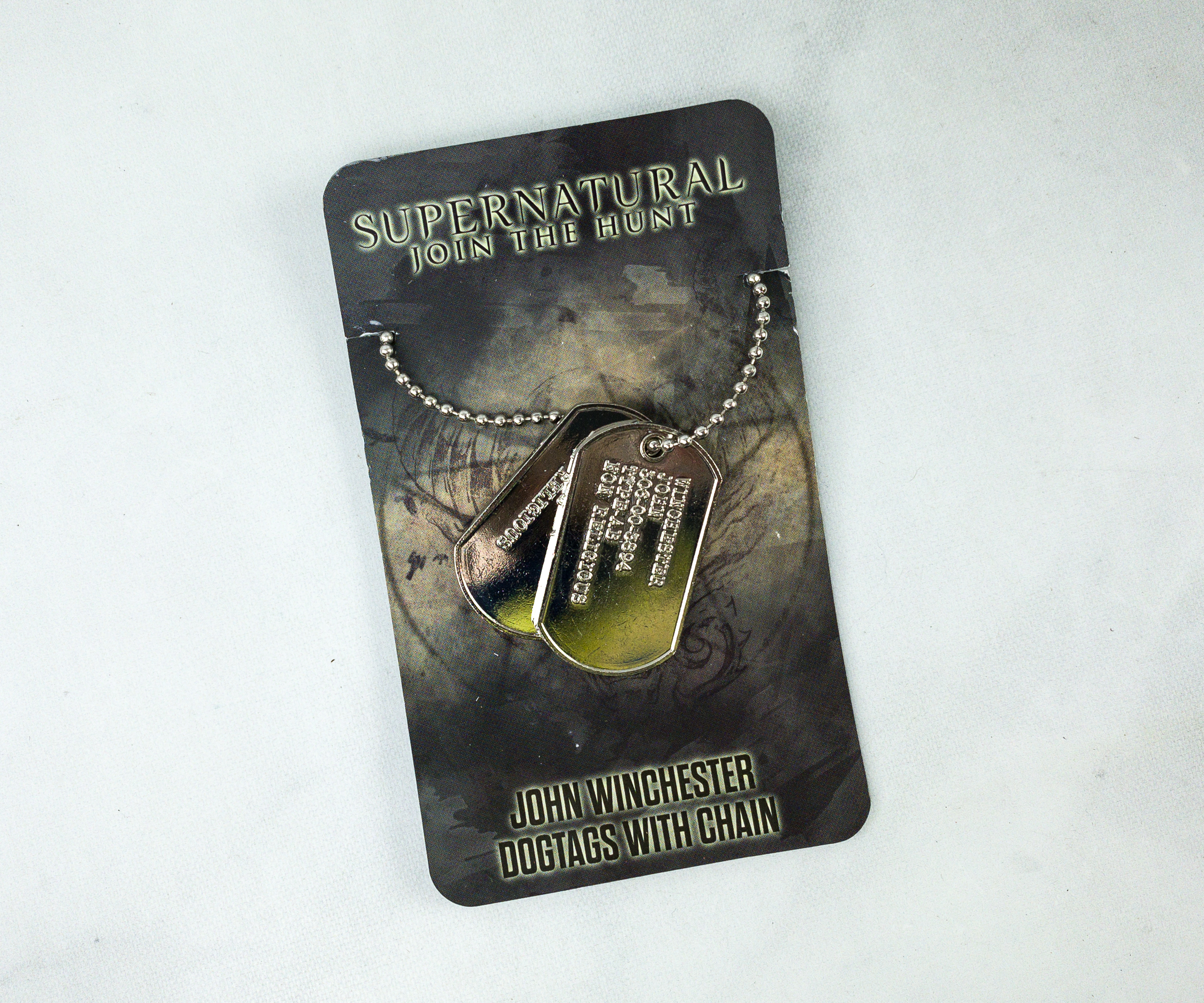 John Winchester Dogtags With Chain. I was so happy when I saw the dogtags in the box!
It's the army dog tags we saw on John in season two!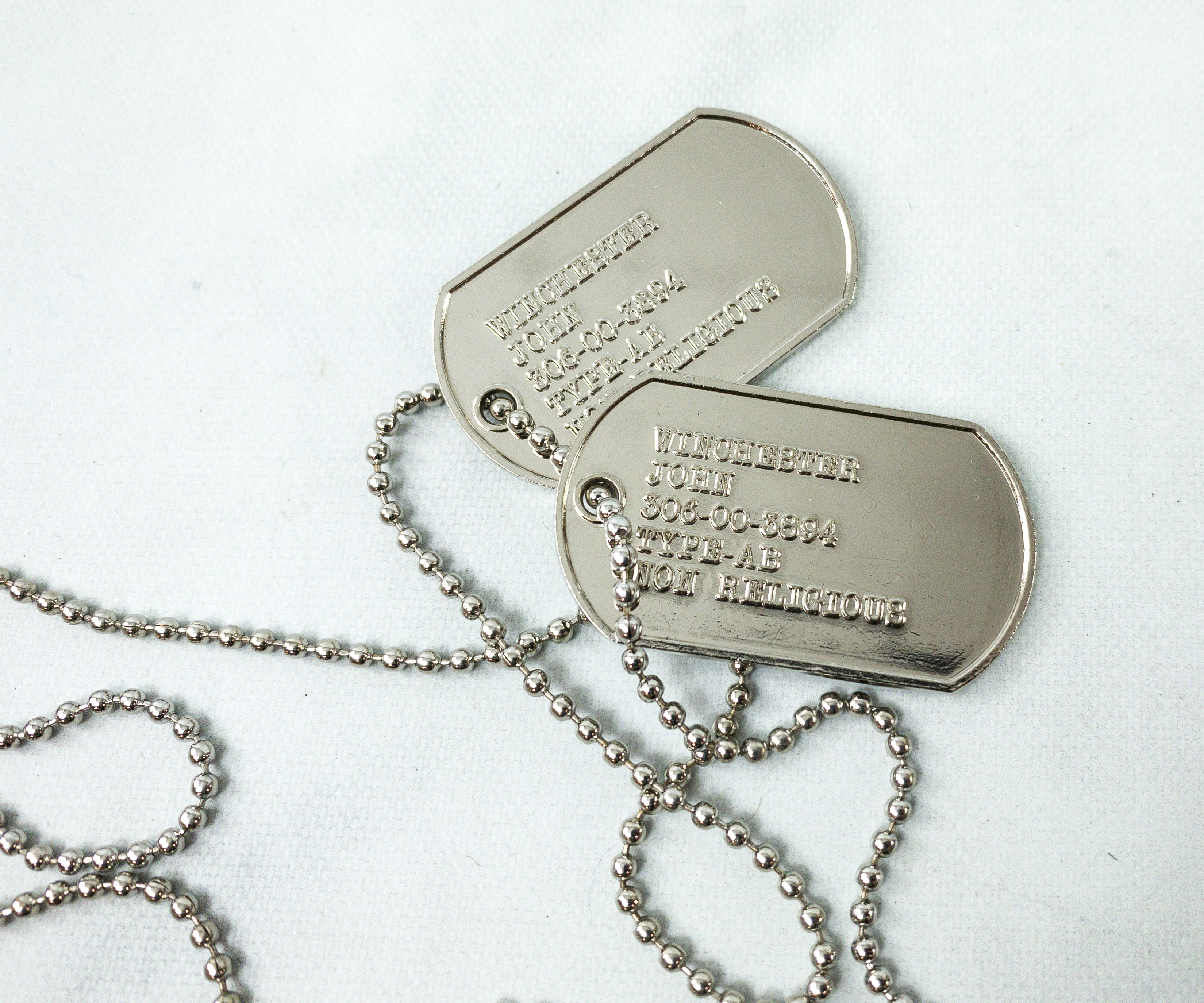 It even bears the complete details on the engraving. I feel like I now have a piece of my favorite series with me, wherever I go! It's surely one of the greatest items in this box!
Bottle Of Salt Charm. In Supernatural, salt is used to repel demons, hellhounds, and even other supernatural beings. So having this bottle of salt charm is a must for every fan like me!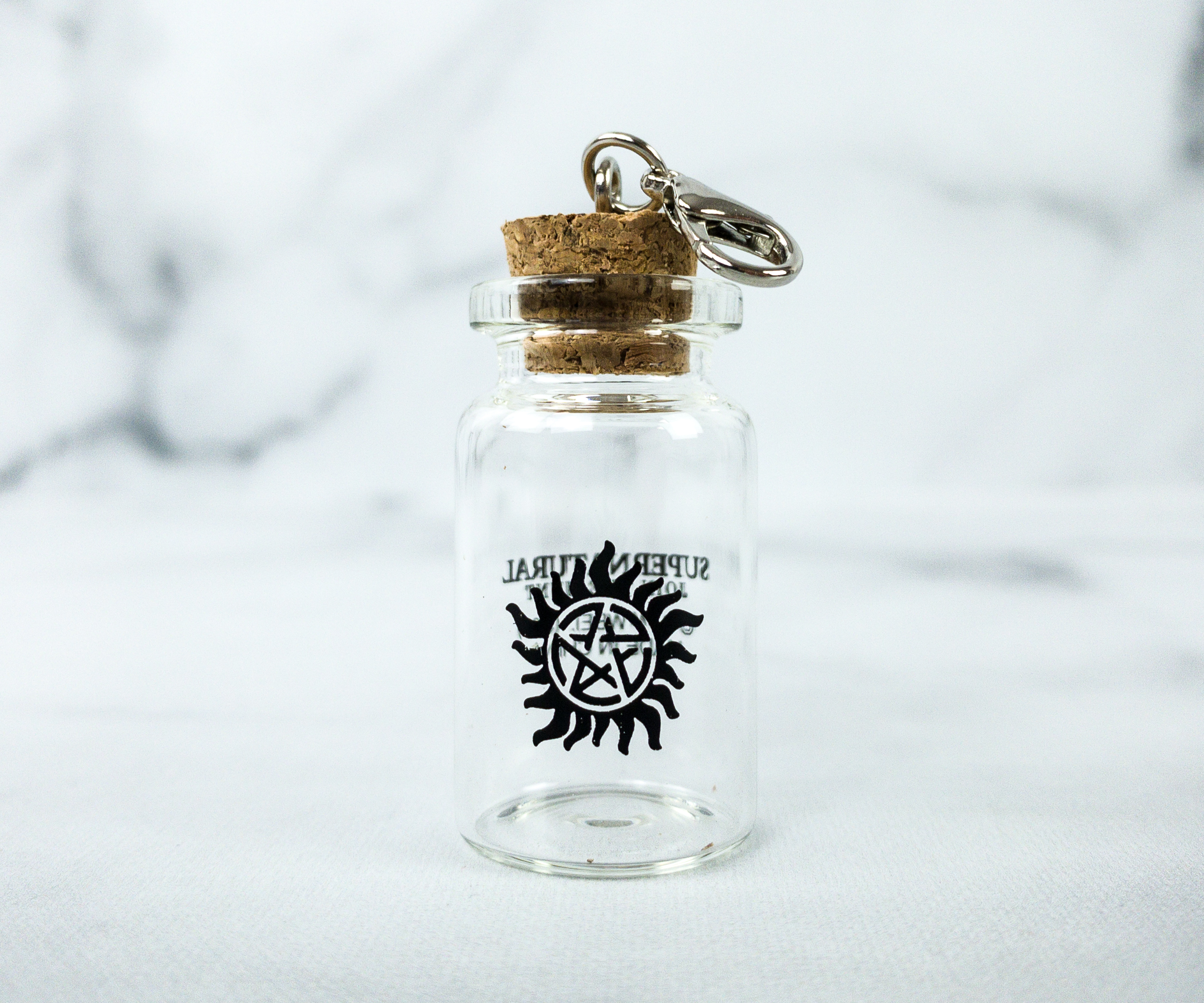 It also has an anti-possession symbol printed on it. This charm can be attached to your bag or anywhere you want to see it often!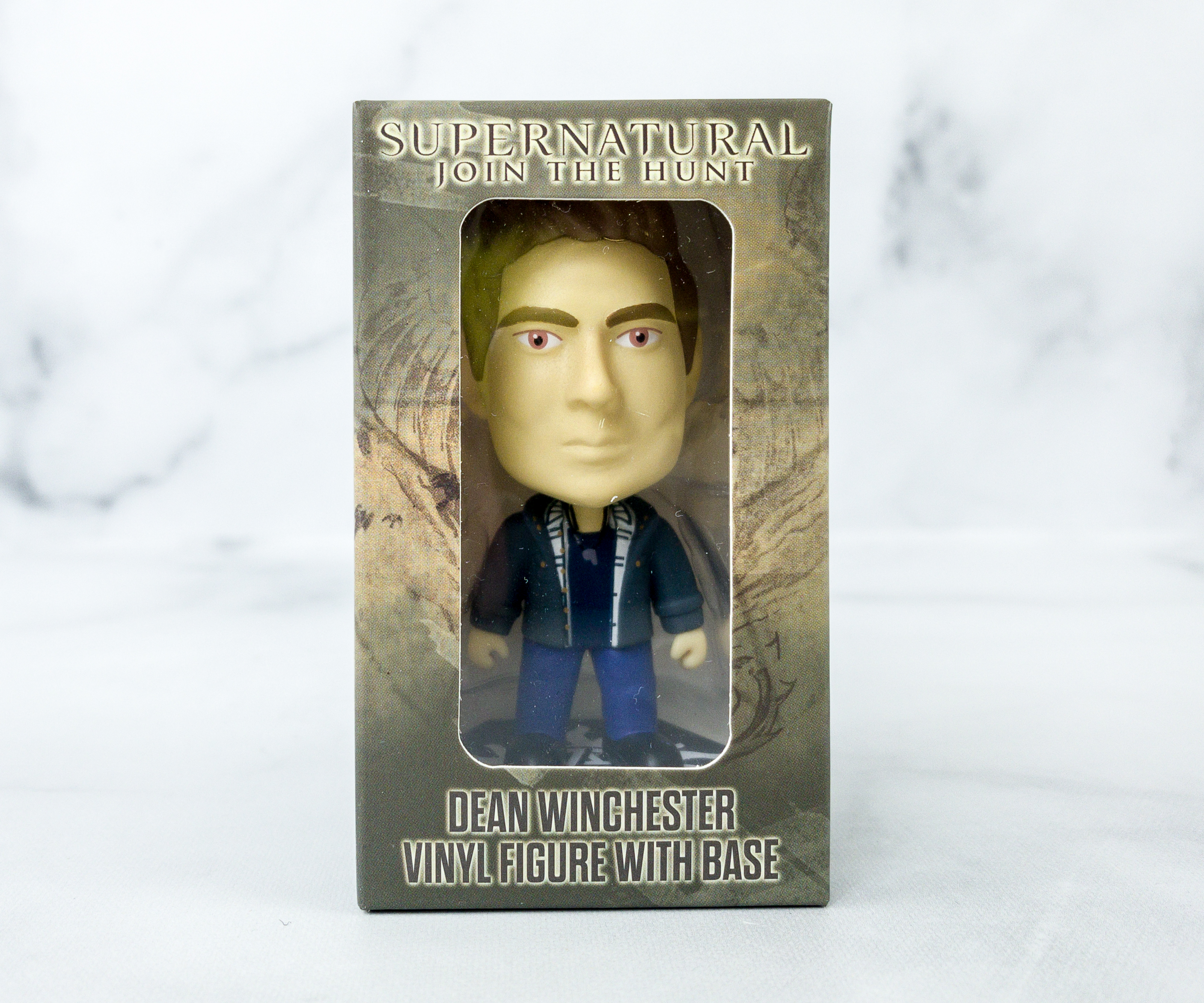 Smols Dean Vinyl Figure. I love getting figures and this Dean Winchester vinyl figure didn't disappoint!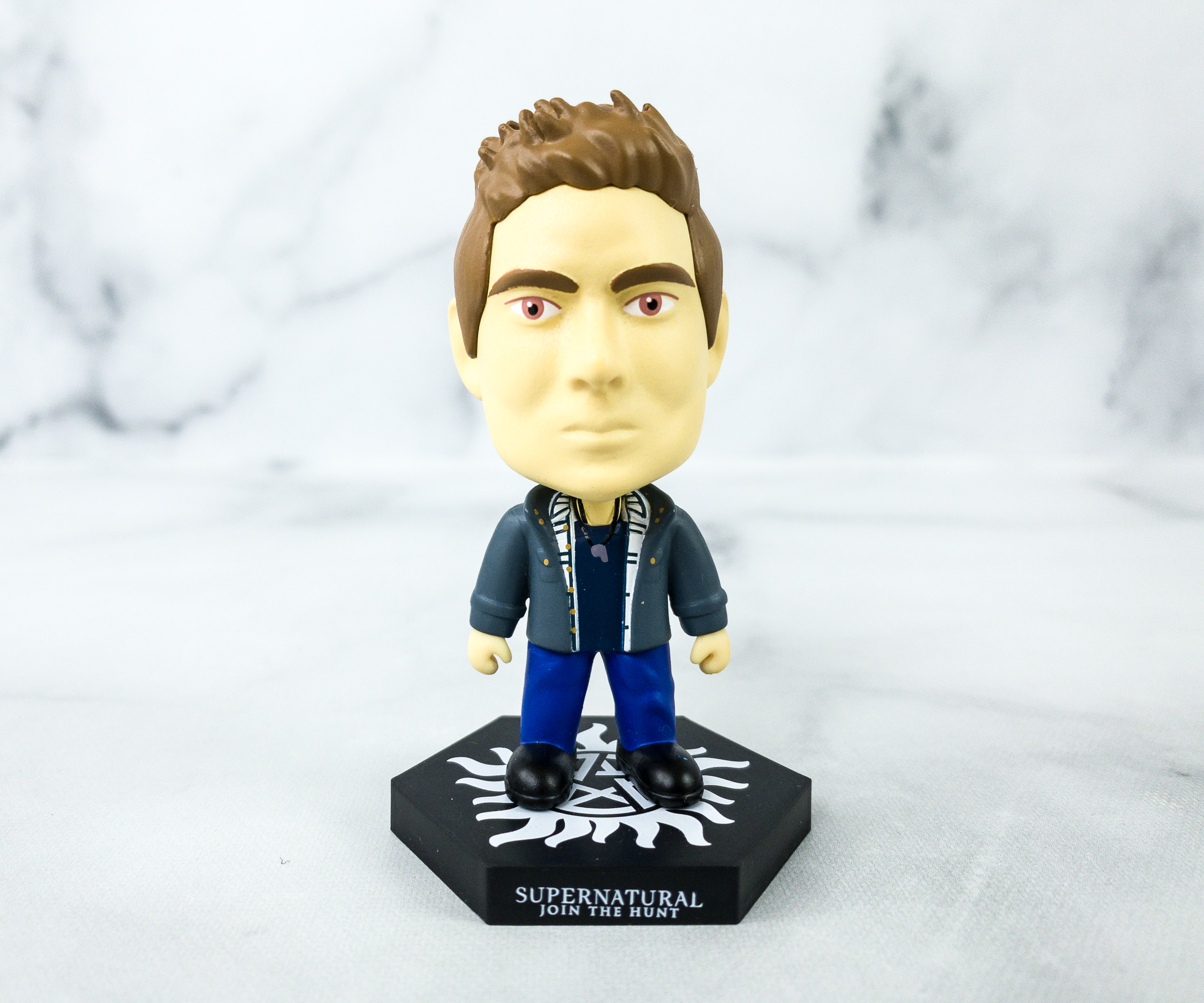 It shows him rocking the town in his usual get-up!
It also comes with a base so you can easily put this up anywhere you like.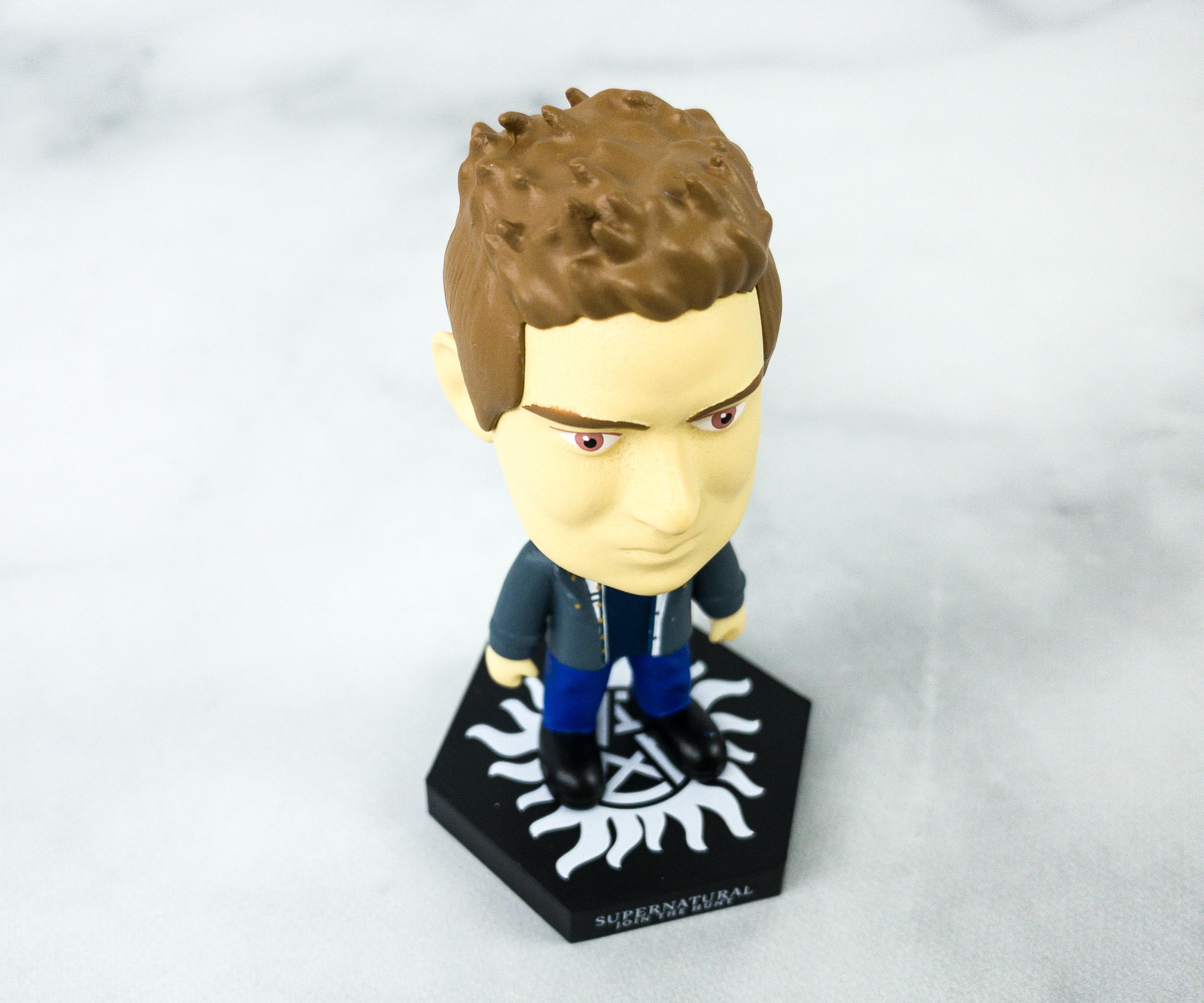 Of course, the base has Supernatural branding along with the anti-possession symbol!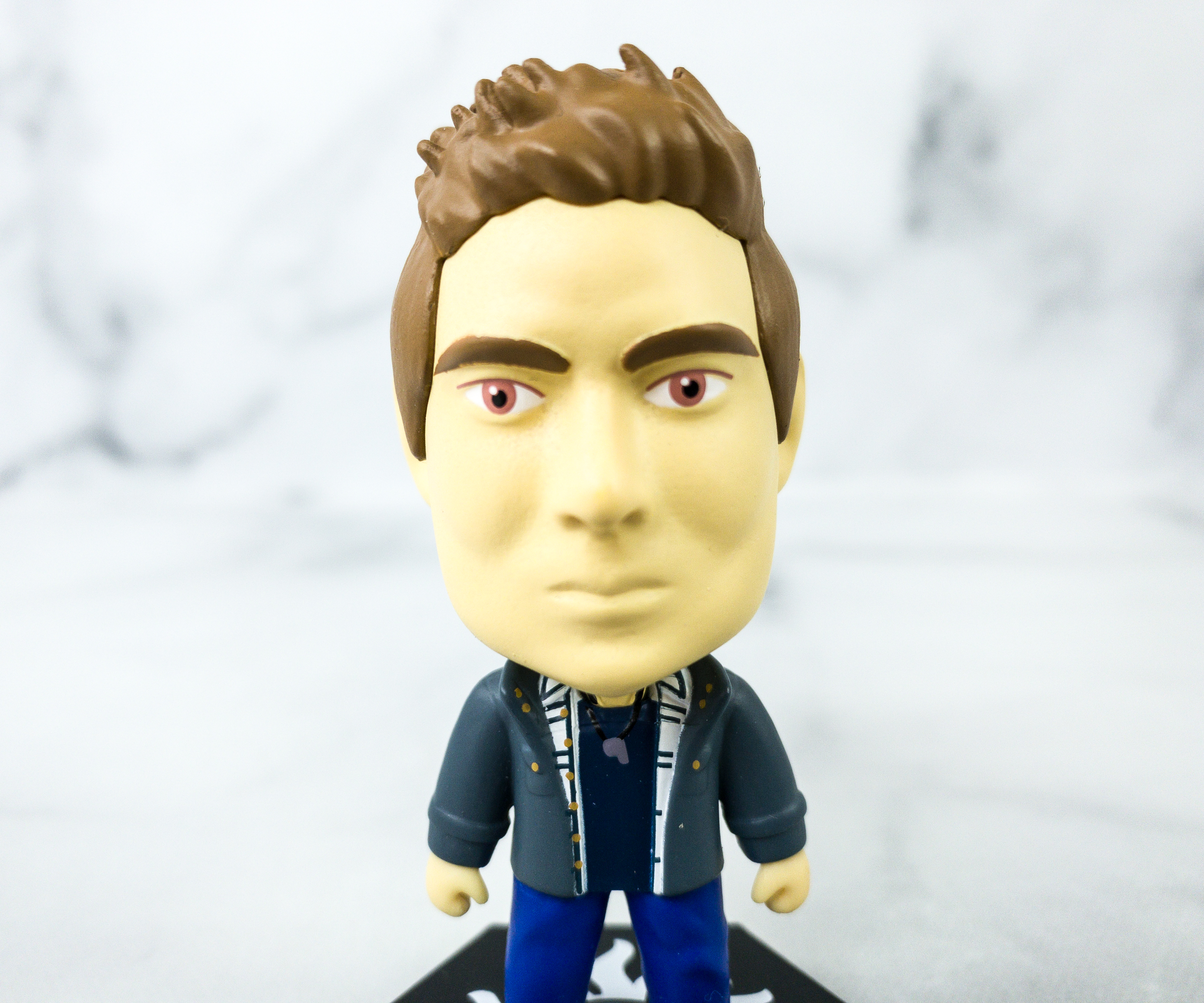 The detailing and the paint job is well-done! This definitely deserves a spot on my display cabinet.
Anti Possession Symbol Projection Keychain. Here's another Supernatural merch that I can easily bring on-the-go, a keychain!

It bears the Supernatural logo on the side. It also has a small carabiner so you can place it together with your keys or use it as a bag keychain and have it readily accessible whenever you need it!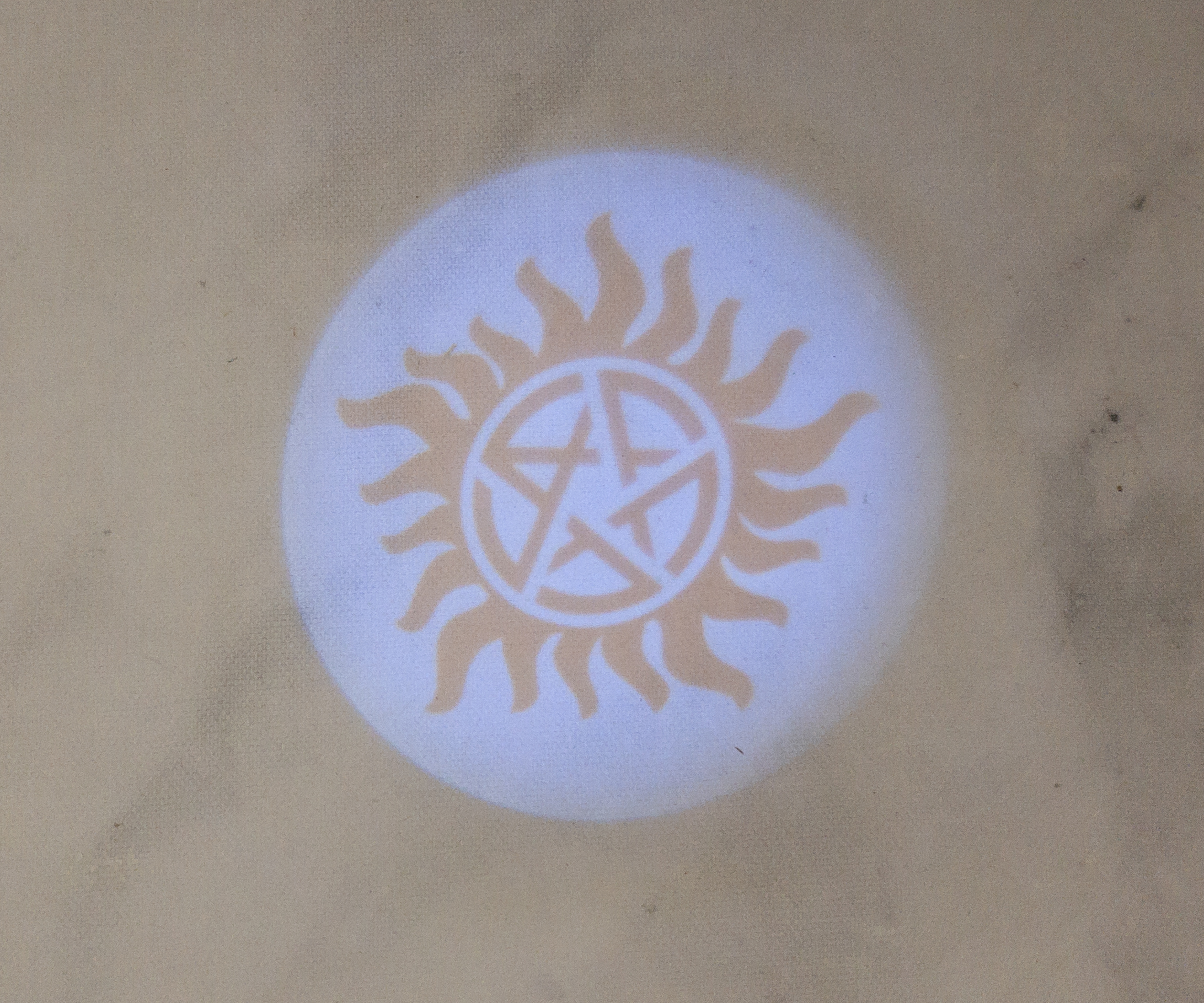 It projects none other than the anti-possession symbol!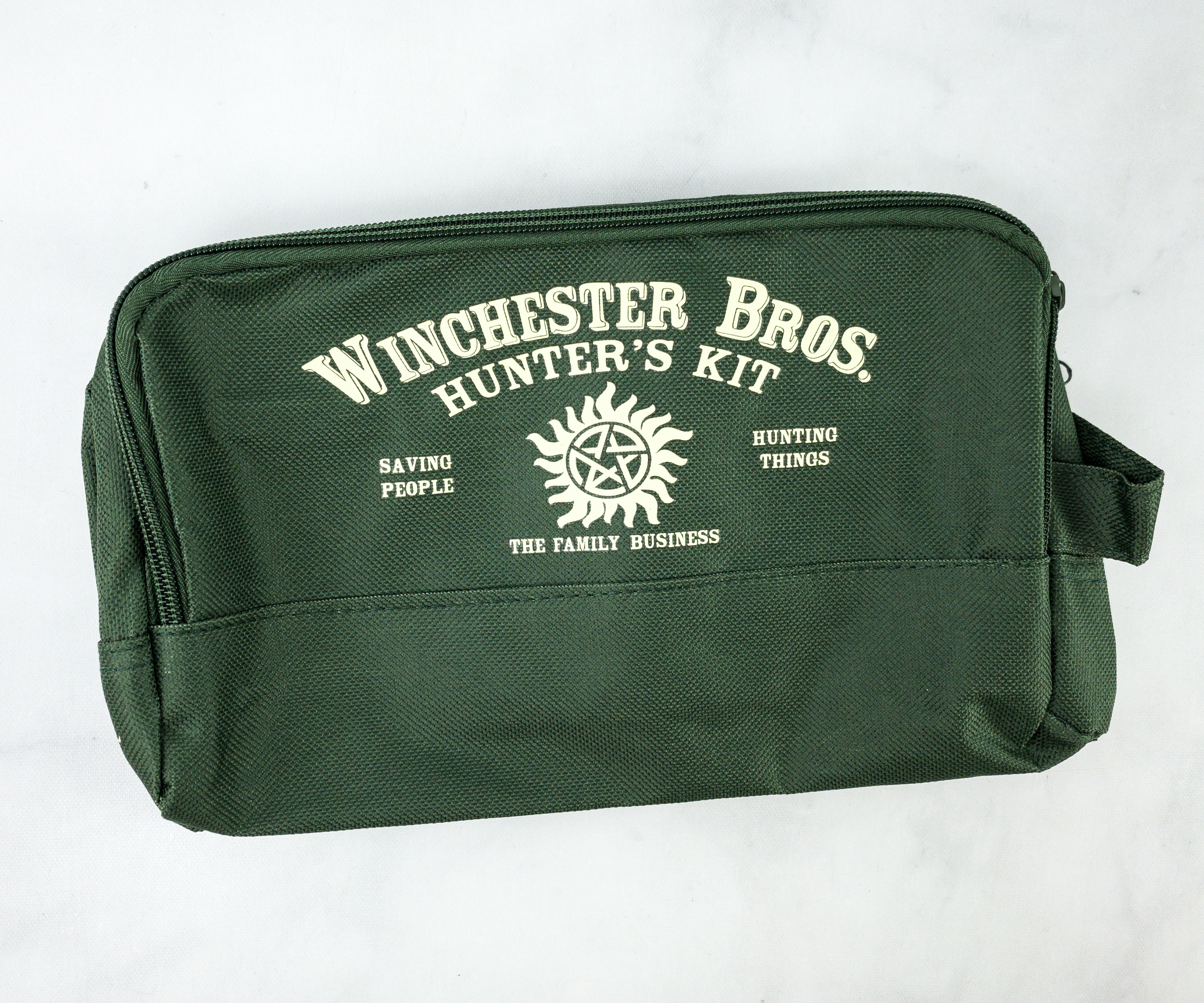 Travel Toiletry Bag. This bag will be handy for traveling! I like its olive green color and it's also spacious enough to accommodate my essentials.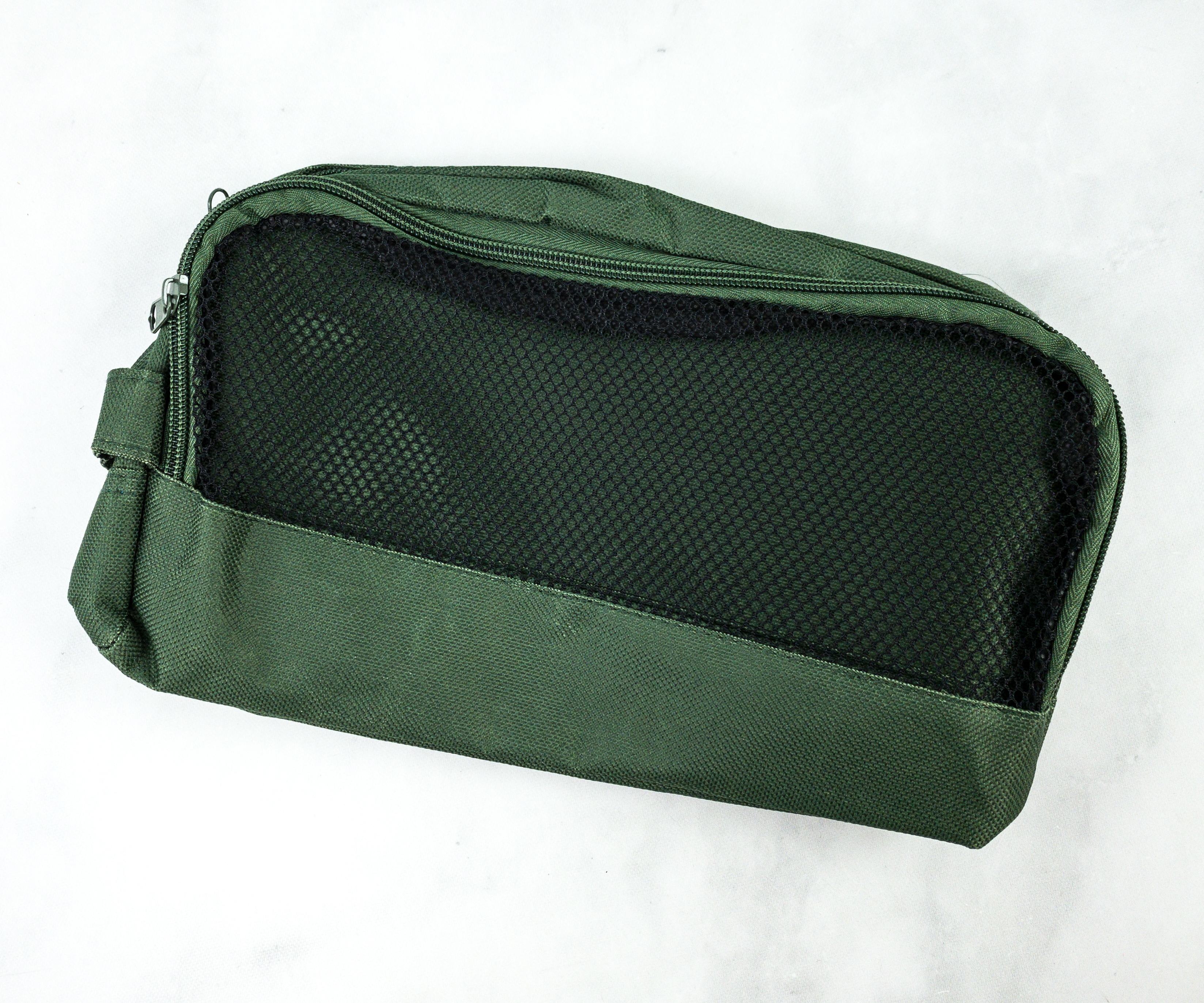 It's nice and compact! It even has one side with mesh so you can easily spot the items you need.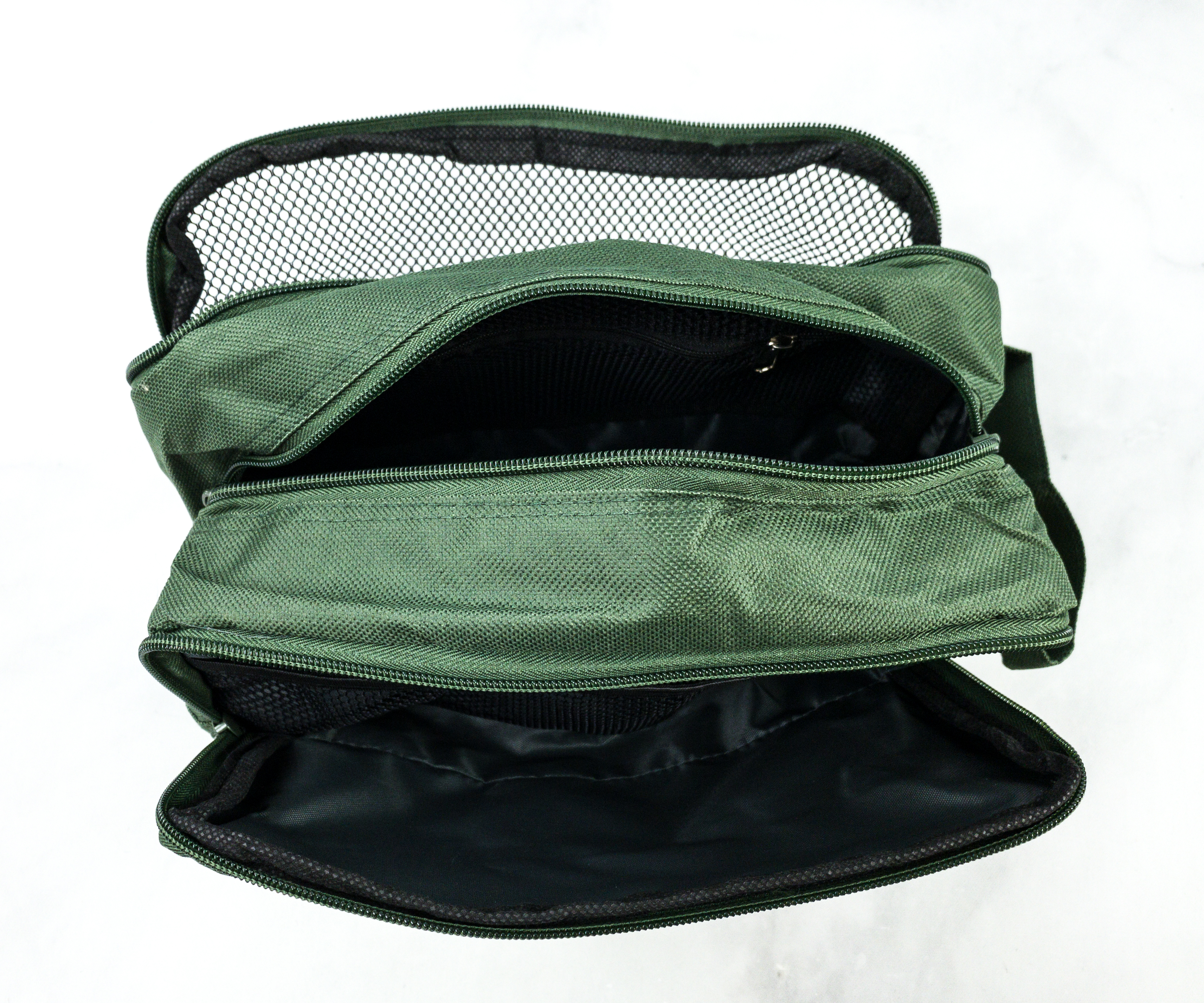 There are three compartments inside.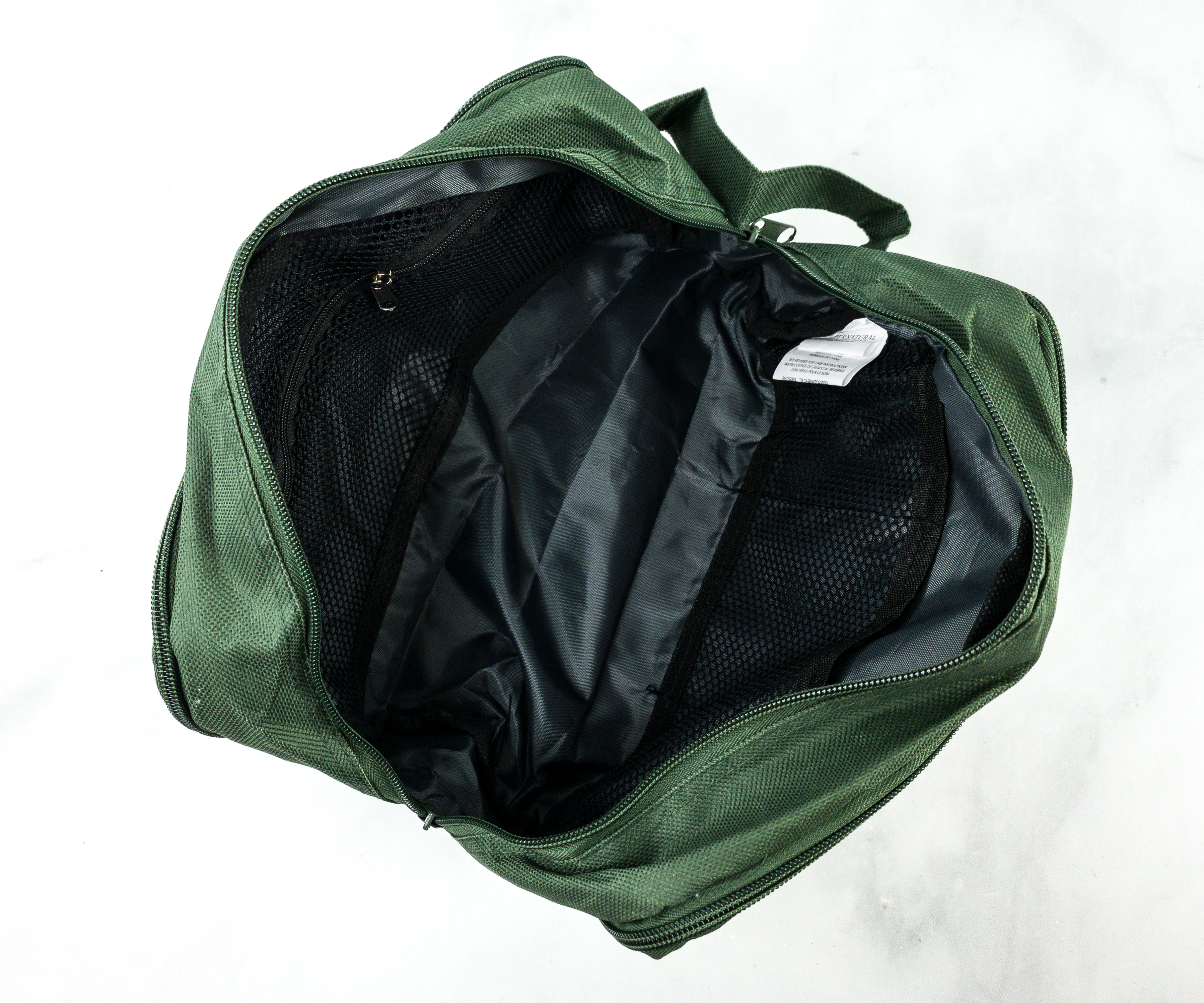 The sides are even lined with mesh pockets so you can keep your things organized!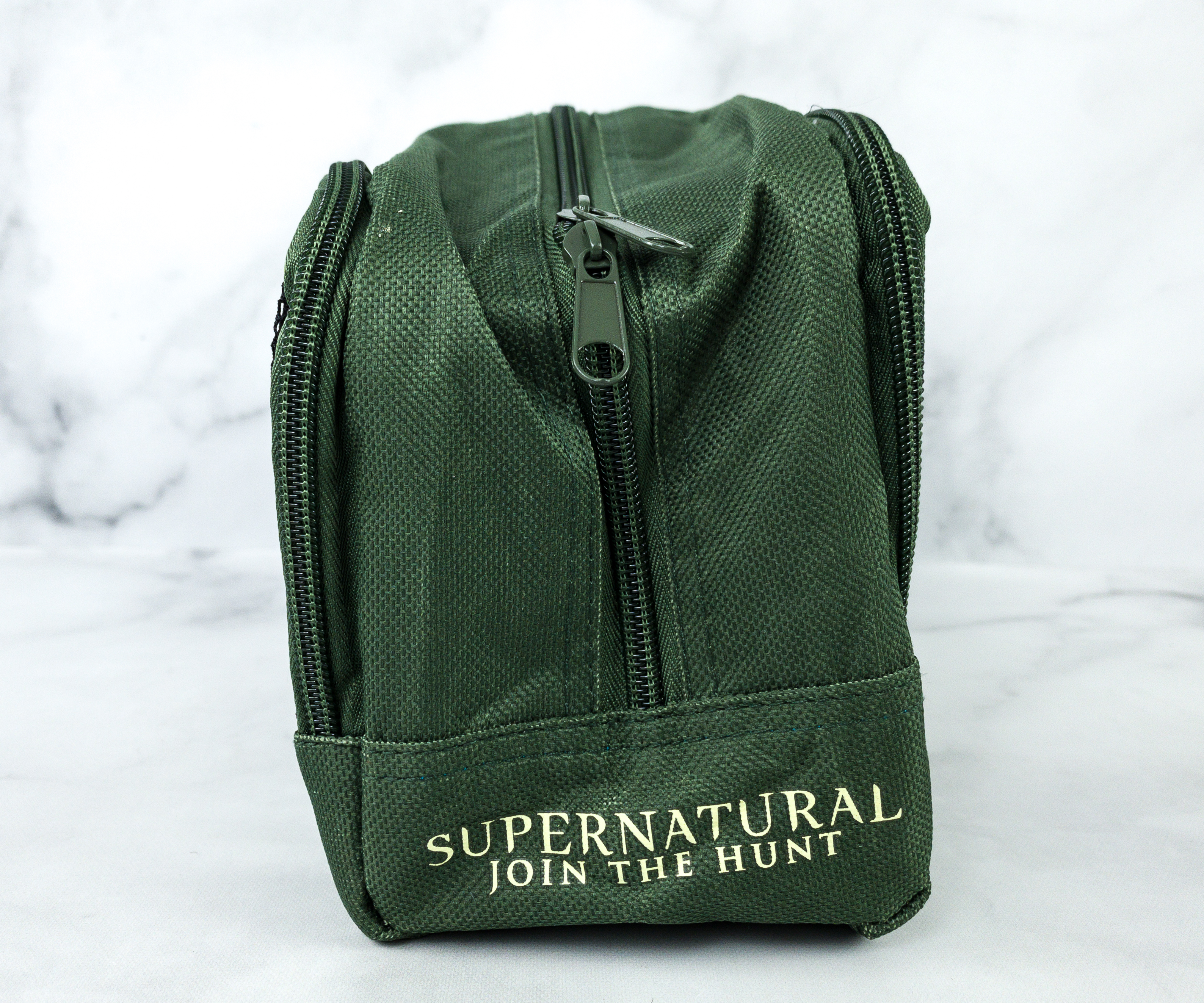 The middle compartment has a two-zipper enclosure, and it also has the Supernatural branding on the side!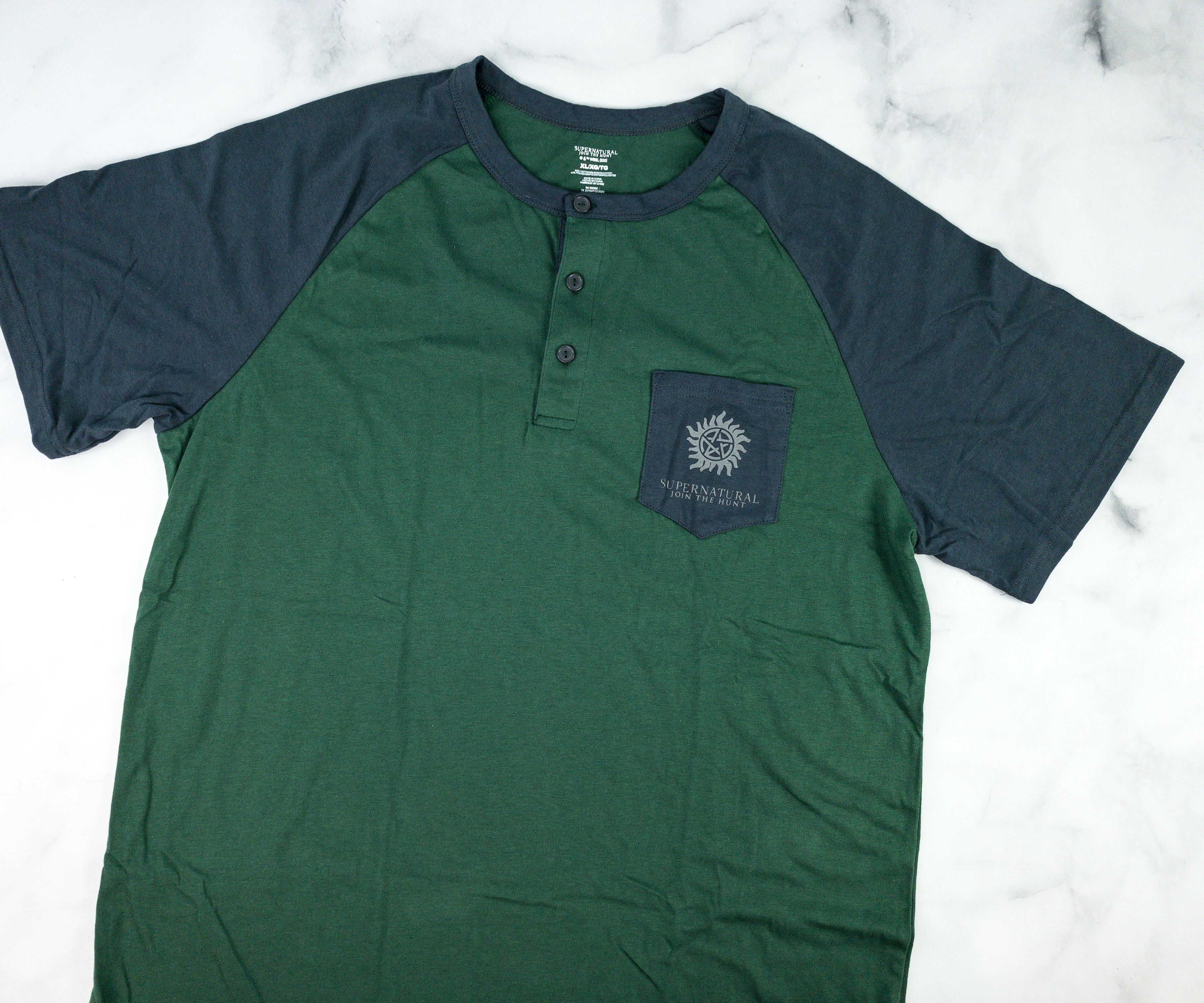 Shirt Sleeve Henley Tee. It's a basic buttoned tee, with gray sleeves and olive green body.
The anti-possession symbol can be found on the left breast pocket!
I like it because the fabric is soft and breathable! It's something I can wear even on a hot summer day.
Playing Cards. To keep us busy and entertained, whether at home or during a trip, here's a full deck of Supernatural-themed playing cards!
I love that the back of every card features Dean, Sam, and Castiel!
The cards have different designs of the pentagram which is a symbol that is usually associated with the magical and mystic arts.
The cards also have a rugged look!
Everything here reminds me of the show and I couldn't be happier! My favorite piece is, of course, the dog tag but I also liked the toiletry bag because of the purpose it serves. There's even a well-made vinyl figure that I can display on my cabinet along with other Supernatural figures I have! Overall, this box is such an amazing experience for a fan like me! If you love Supernatural, you should check this box out so you can get exclusive merch and we can then Join The Hunt!
What do you think of the Supernatural Box?