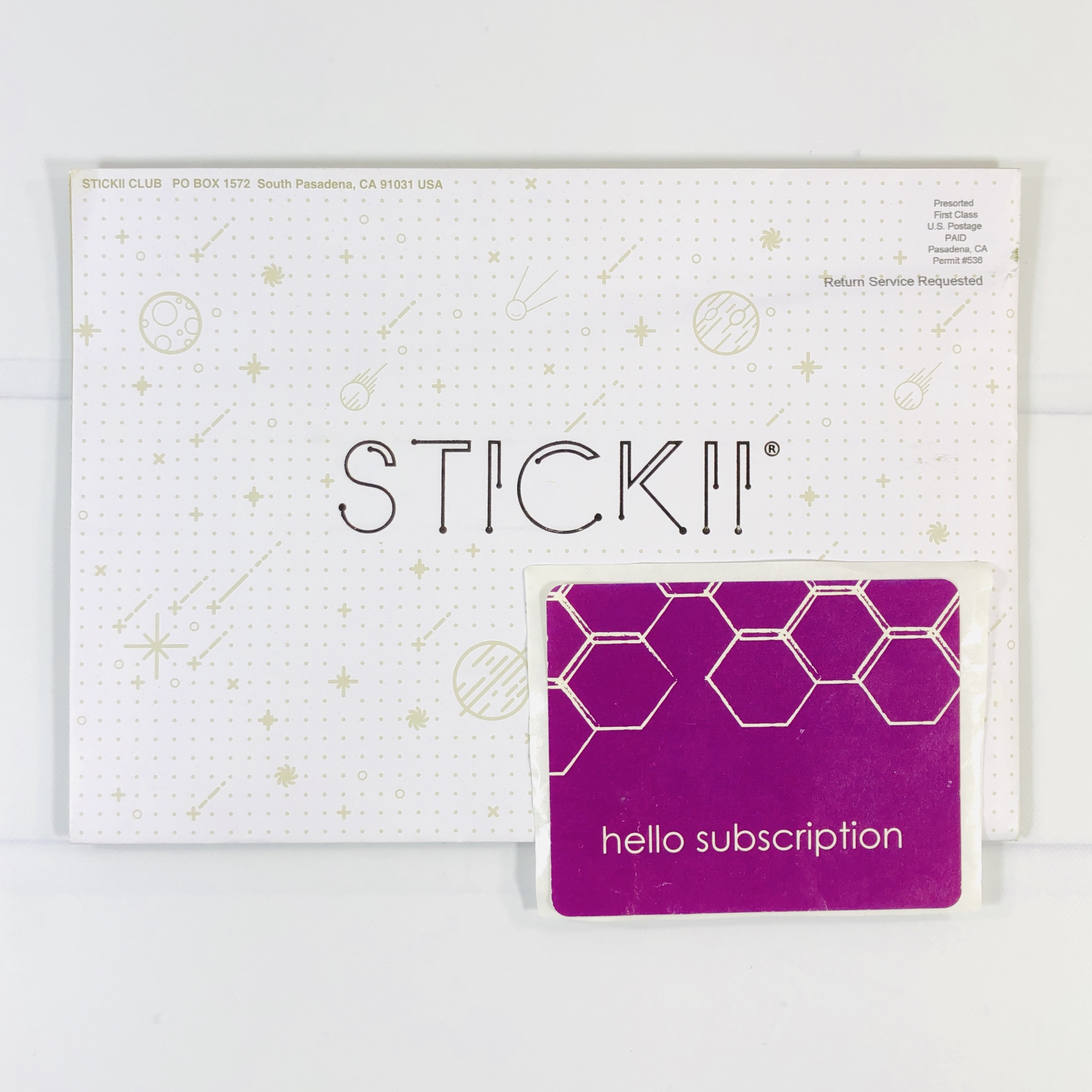 STICKII Club is a monthly sticker subscription. This subscription is $10 dollars a month, and you get an envelope full of sticker sheets, sticker flakes, and a few extra stationery items, like notepads or custom-shaped paperclips. Shipping is $1 to the US, $1.75 to Canada, and $2.50 international.
Are you a sticker lover? Are you a stationery addict? Love to receive happy mail? You're in the right place! We send the world's cutest stickers to your mailbox every month. We have different subscription options so you can choose your packs based on your preferences! They are perfect for decorating your journals, cards, planners and anything else!
There are 3 choices for this subscription – Cute (kawaii, warm, pastel); Vintage (retro, earthy, nostalgic); or Pop (bright, trendy, cool). You can even change your order every month if you like, as long as you do it by the cutoff date.
This is a review of the Vintage Pack, formerly Retro Pack!
My items arrived in an envelope and everything was tucked into this vinyl holder.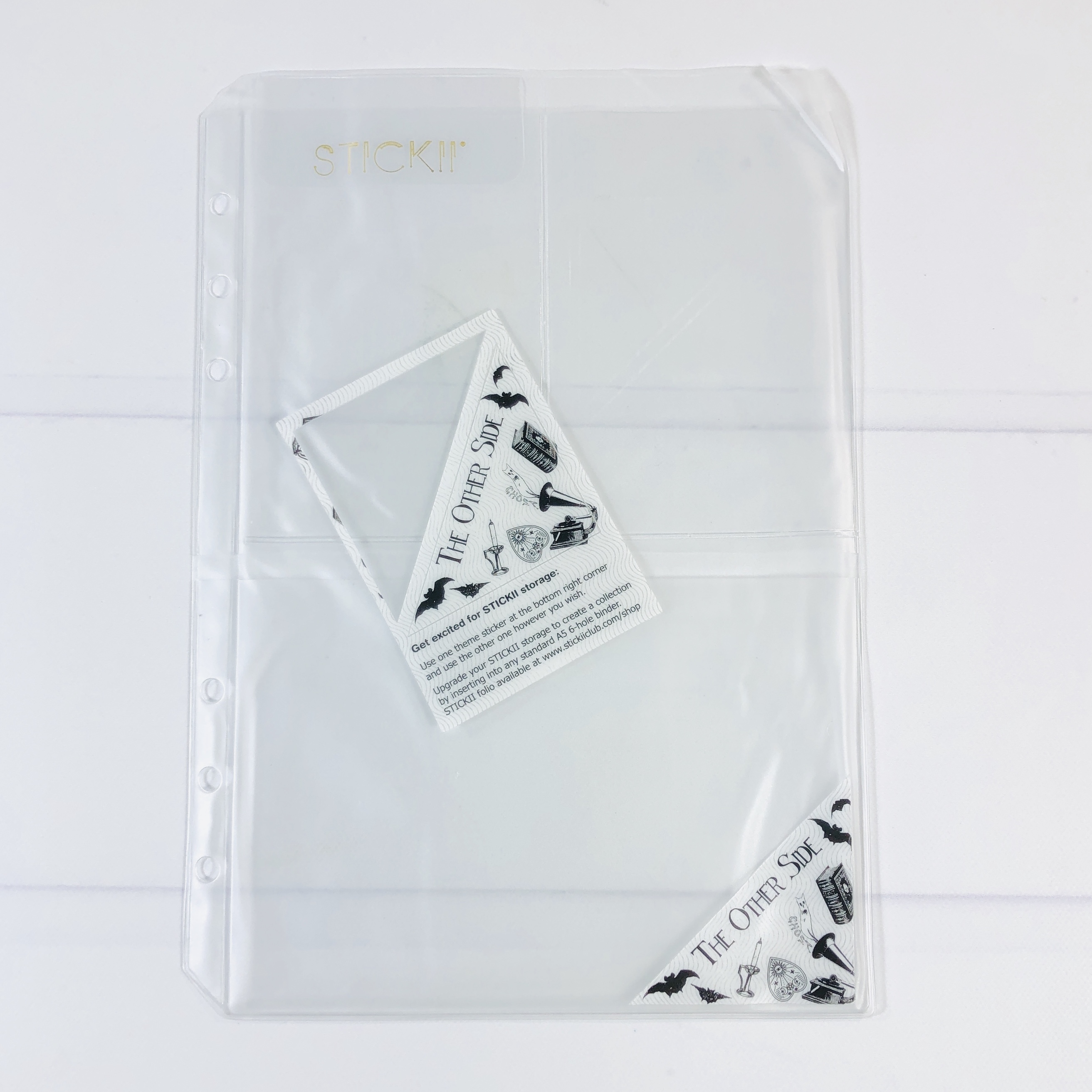 I received two stickers that have the theme listed. I used one on the corner of my holder so I can quickly grab the stickers I need when looking for past packs. The second sticker can be used however you wish. You can store the vinyl holder in an A5 folio.
Everything in my RETRO Pack – The Other Side!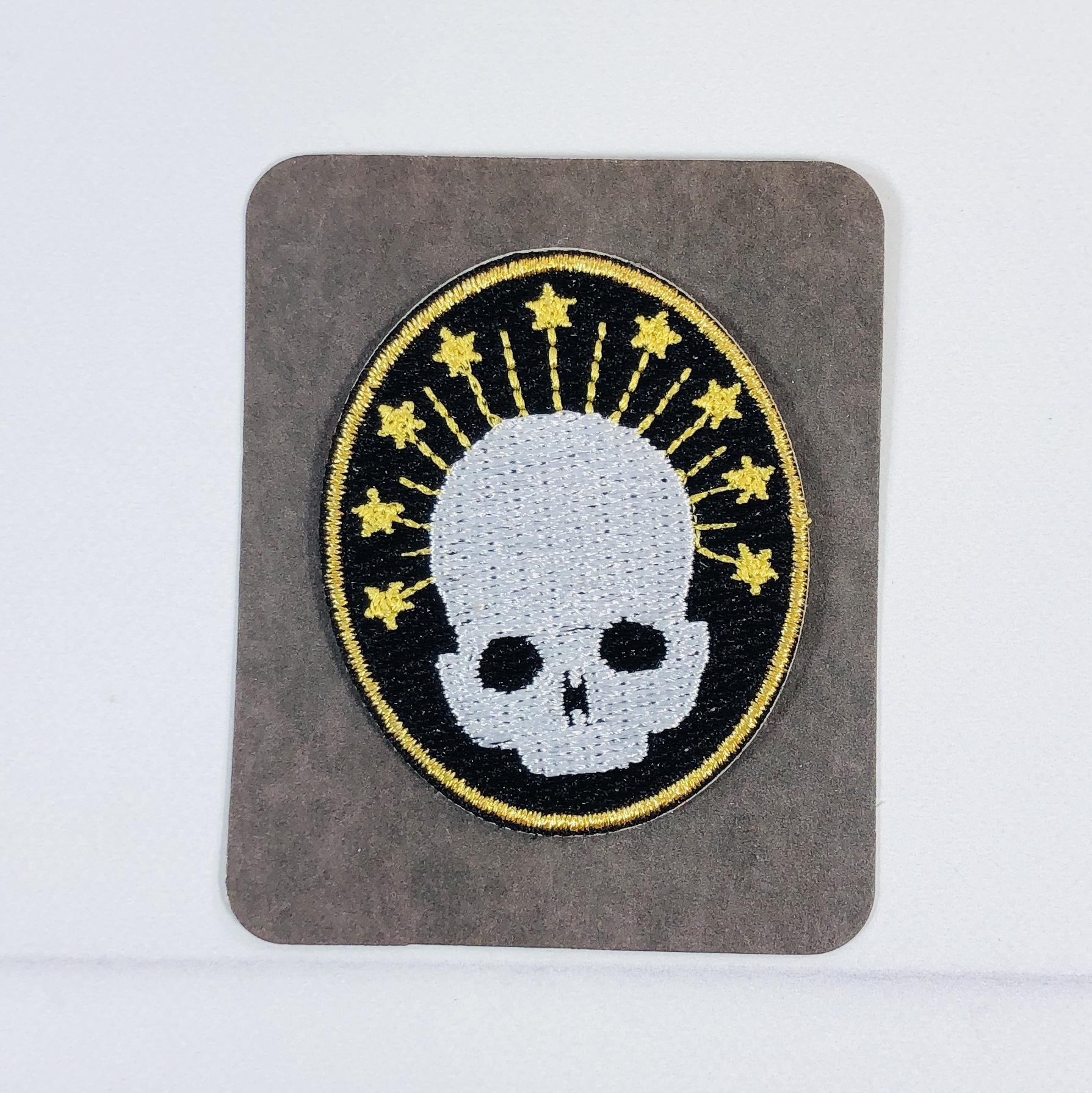 I received a Crimson Pins Sticker Patch that shows a skull and stars. I am new to sticker patches but I believe you can just peel and stick, or iron on, or sew on, depending on where you plan to use the patch. Peel and stick on a laptop or phone; sew on a bag or clothing item to help it stay on longer.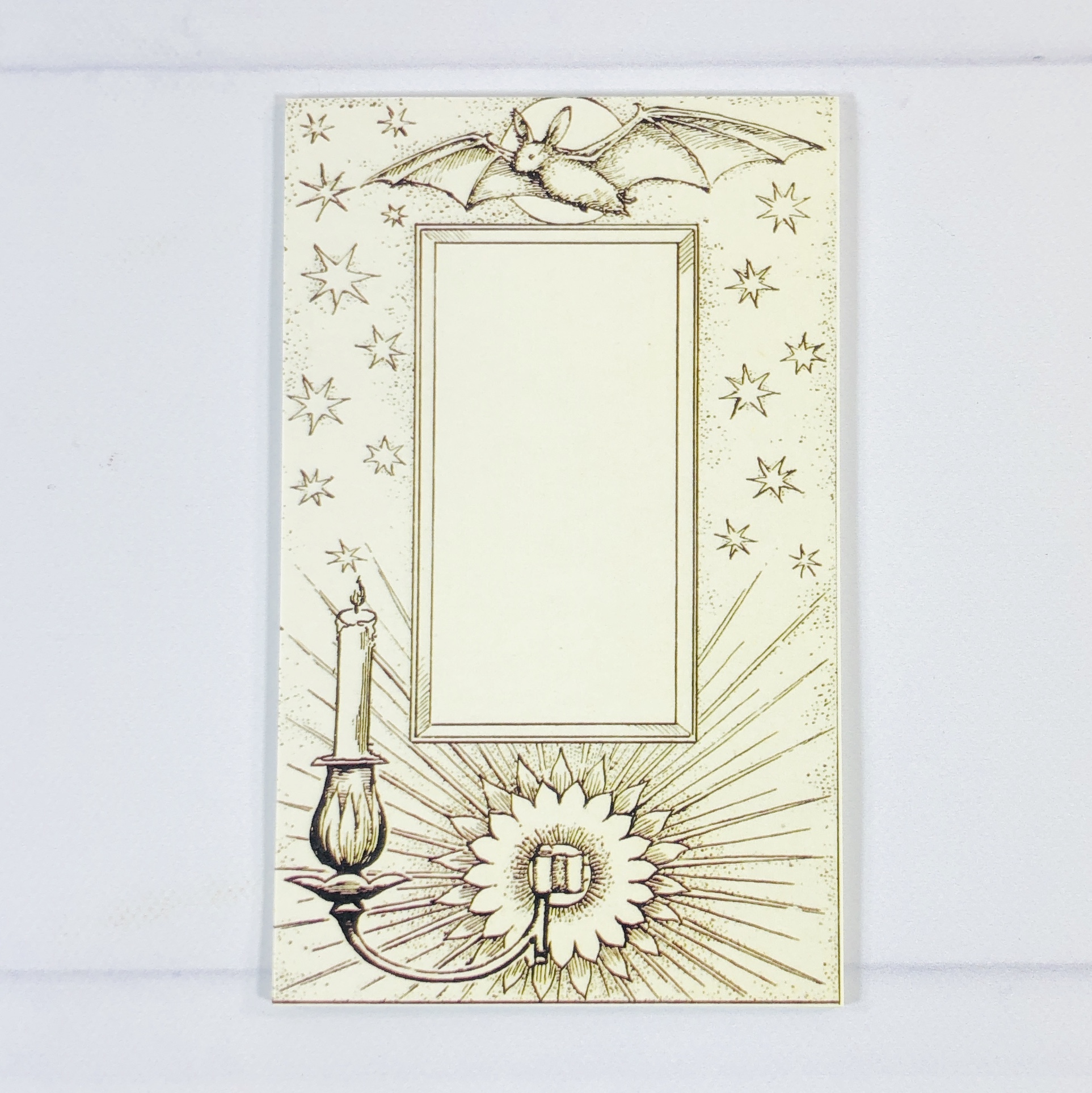 Our STICKII Pad of the month is a notepad, so it won't stick to anything. Measures 4″ x 2.5″ and there are 15 pages.
Next is a set of two Cards. The cards are printed on cardstock and are 3.5″ x 2.25″. They show a skeleton walking through a garden and the card is done in shades of blue and white. There are silver metallic accents throughout.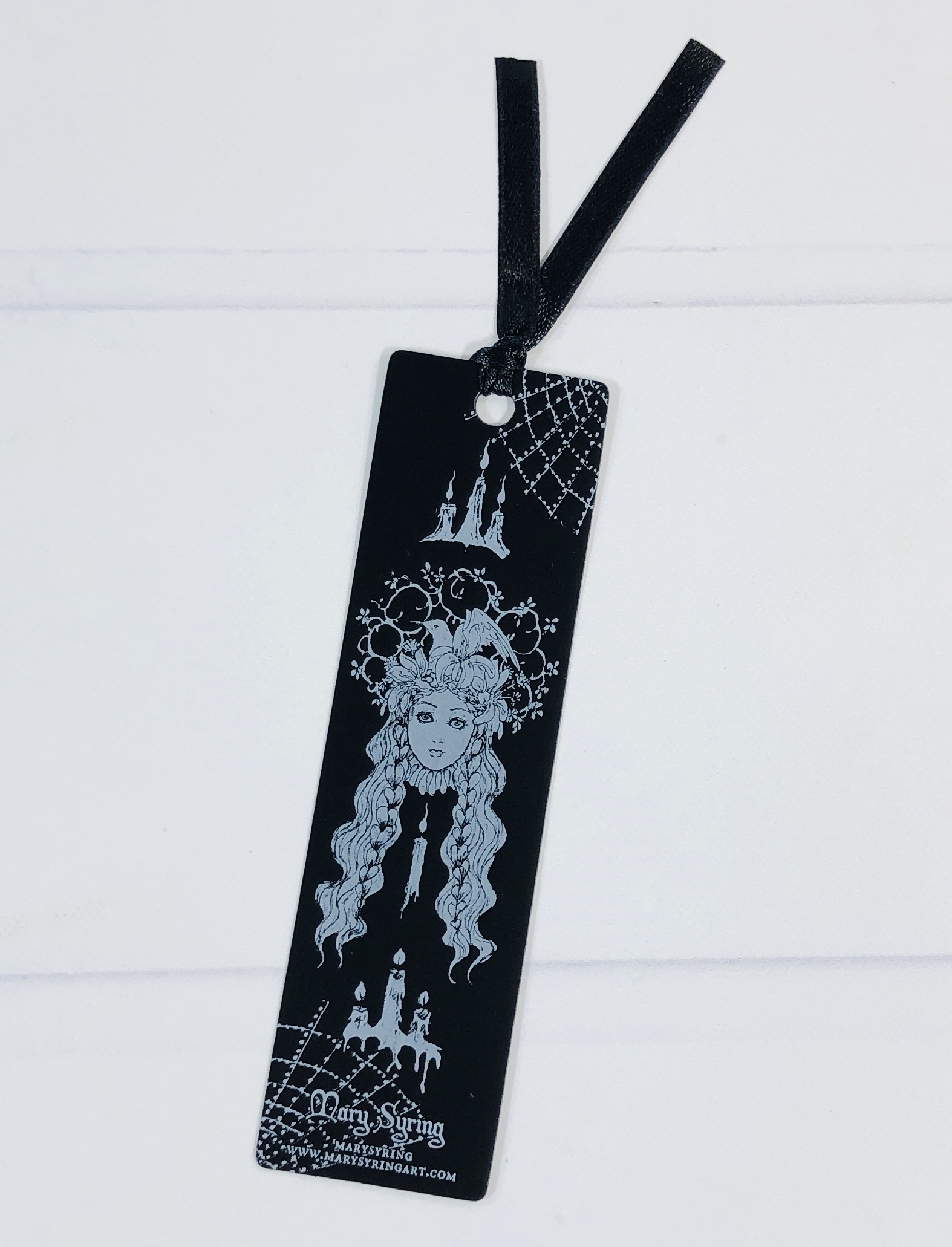 Bookmark by Mary Syring Art is printed on plastic and has a ribbon tie at the top. The bookmark is about 5″ long.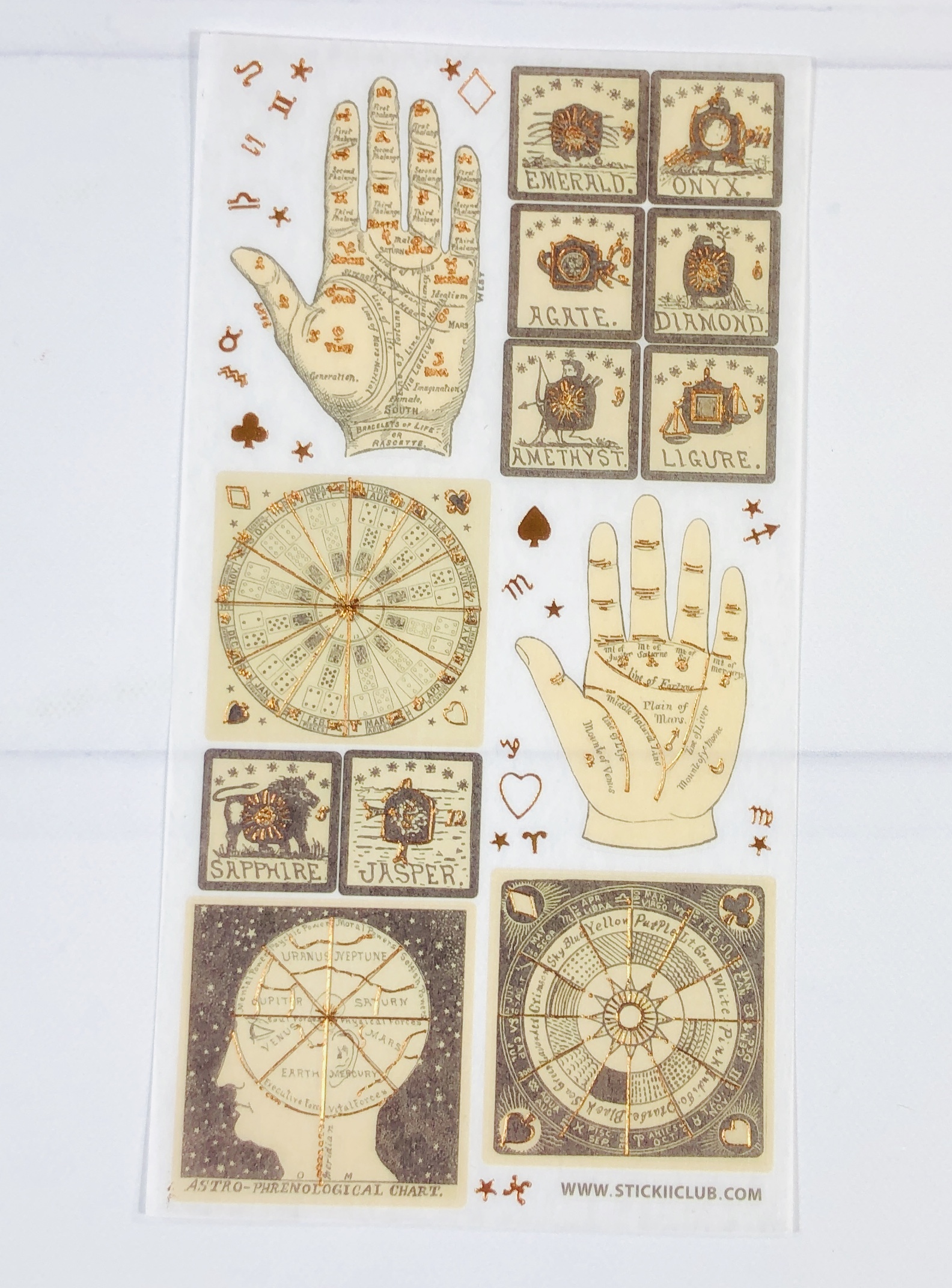 Palmistry has stickers showing maps of the palm and head. Printed on washi with bronze metallic accents.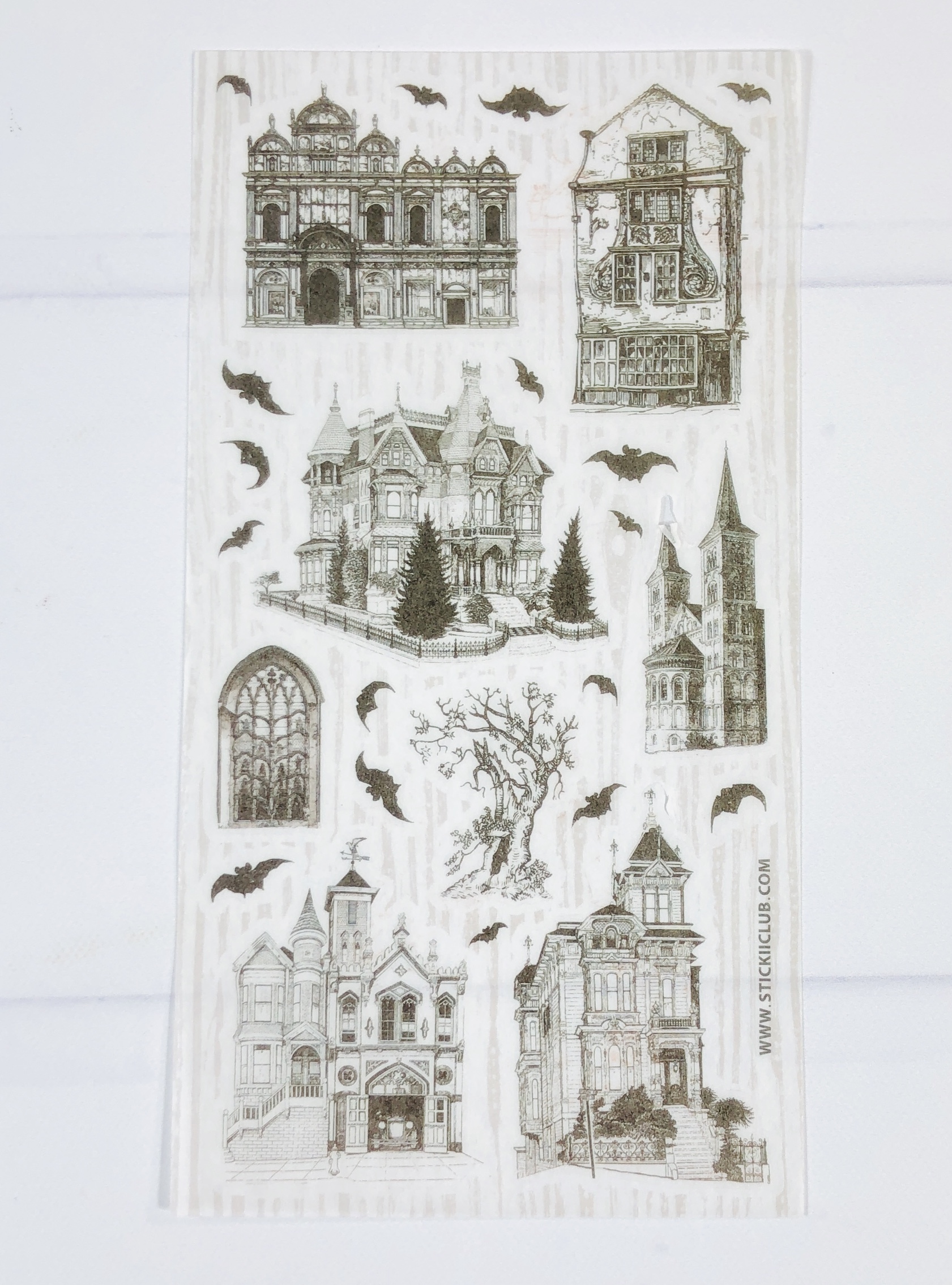 Victorian Houses shows beautiful architecture and you could possibly find a few skeletons in the closets. Printed on washi.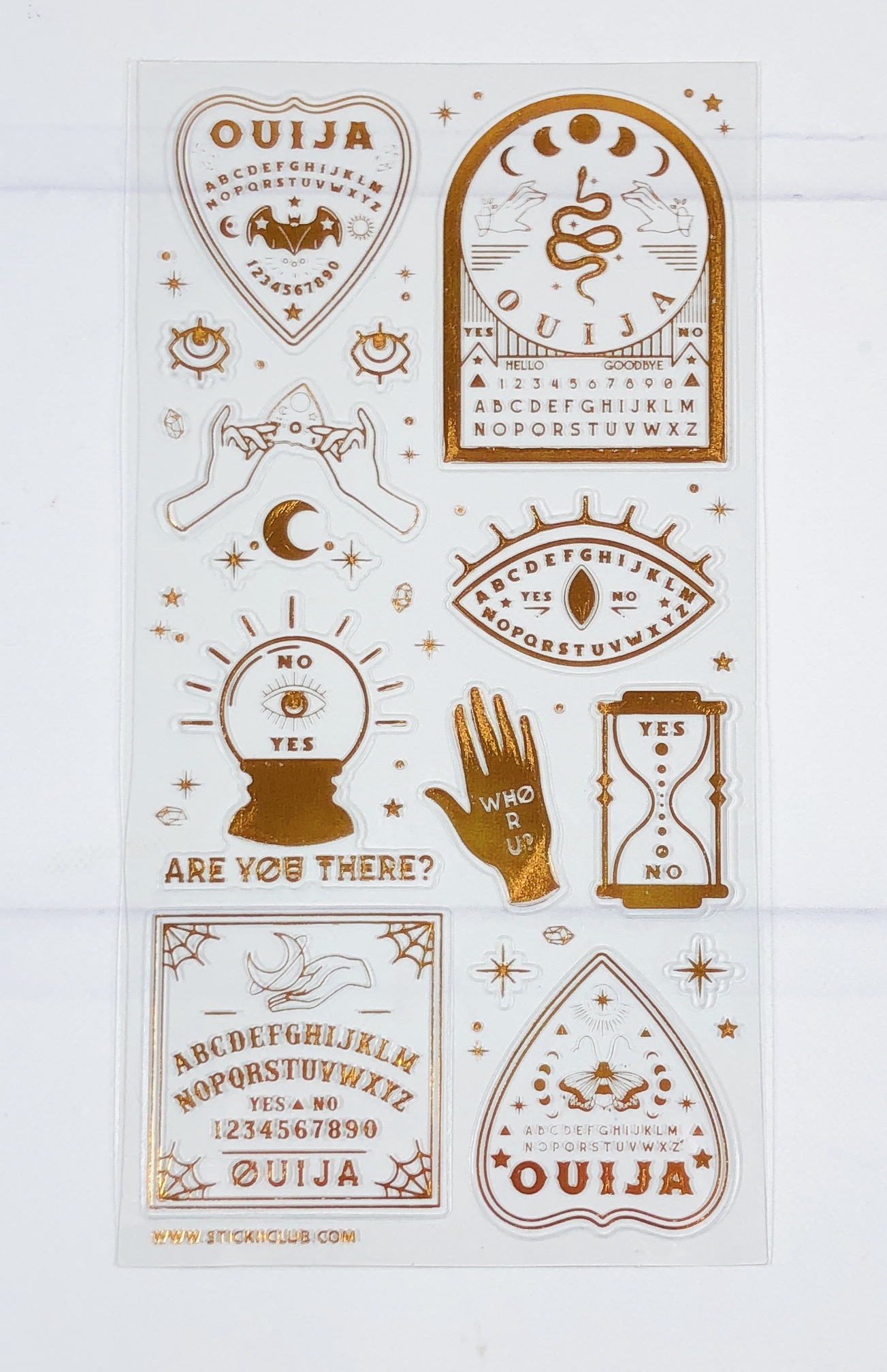 Ouija has symbols from the game that I played as a kid, but wouldn't have anything to do with nowadays! Printed on clear vinyl and everything else is bronze metallic.
Skeleton Crew has what looks like family portraits, except they are all skeletons. Printed on vinyl.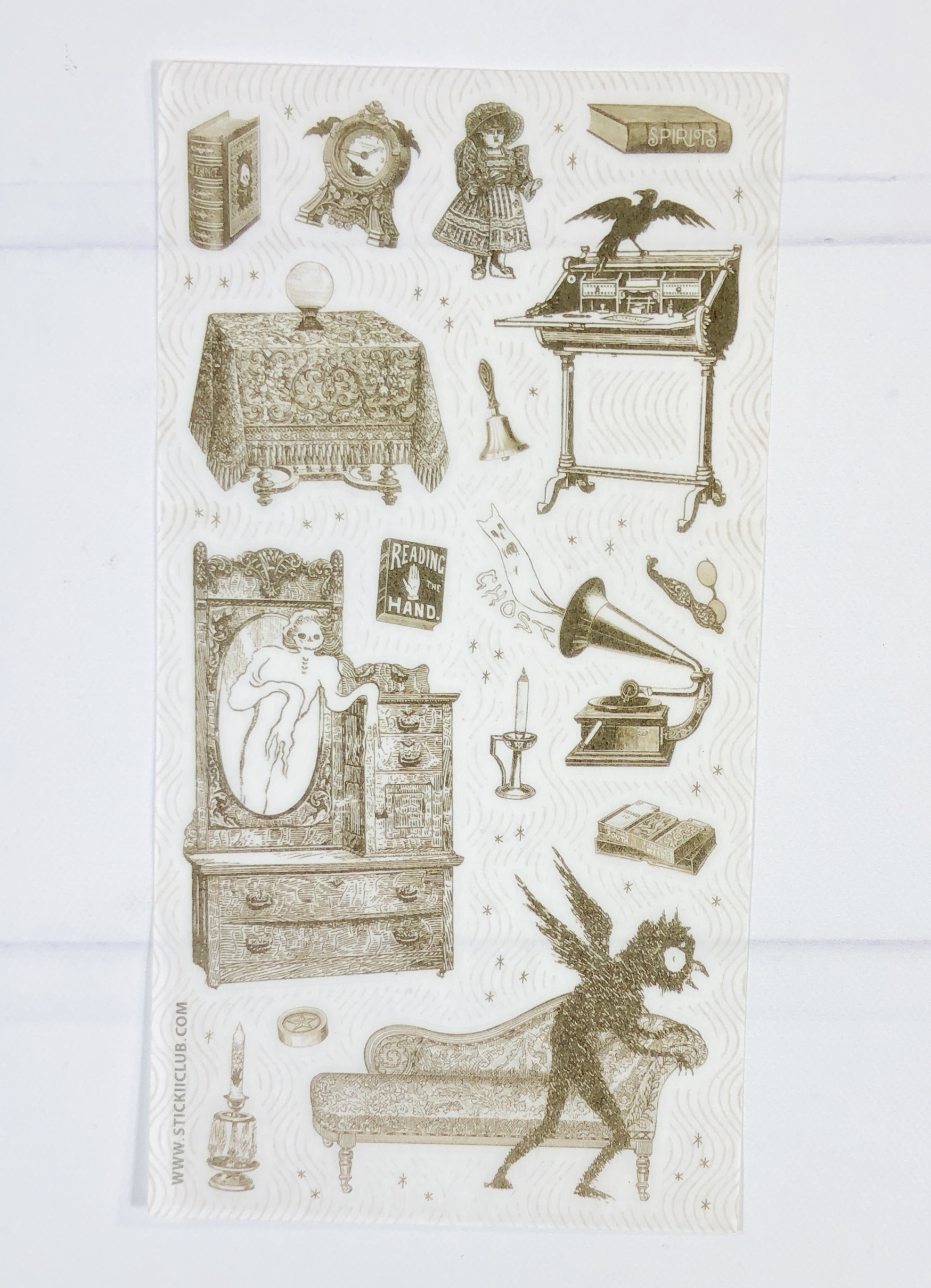 Creepy has things that look like they go bump in the night. Printed on washi.
Mary Syring has stickers based on works from the artist and reminds me of The Haunted Mansion for some reason, maybe it's the floating candelabra. Printed on paper.
I think it's cool that STICKII sent a pack that would be fitting for October in September, because now I have time to use them up before October 31st, and that wouldn't have been the case if I had received them mid-October. The themes this month were darker than usual and featured motifs from the occult. The Retro Pack tends to have skeletons, creatures with horns, and other creepy things occasionally. I think it's cool that you can change to the other styles, I love having that flexibility!
Let us know what you think of this month's STICKII pack!