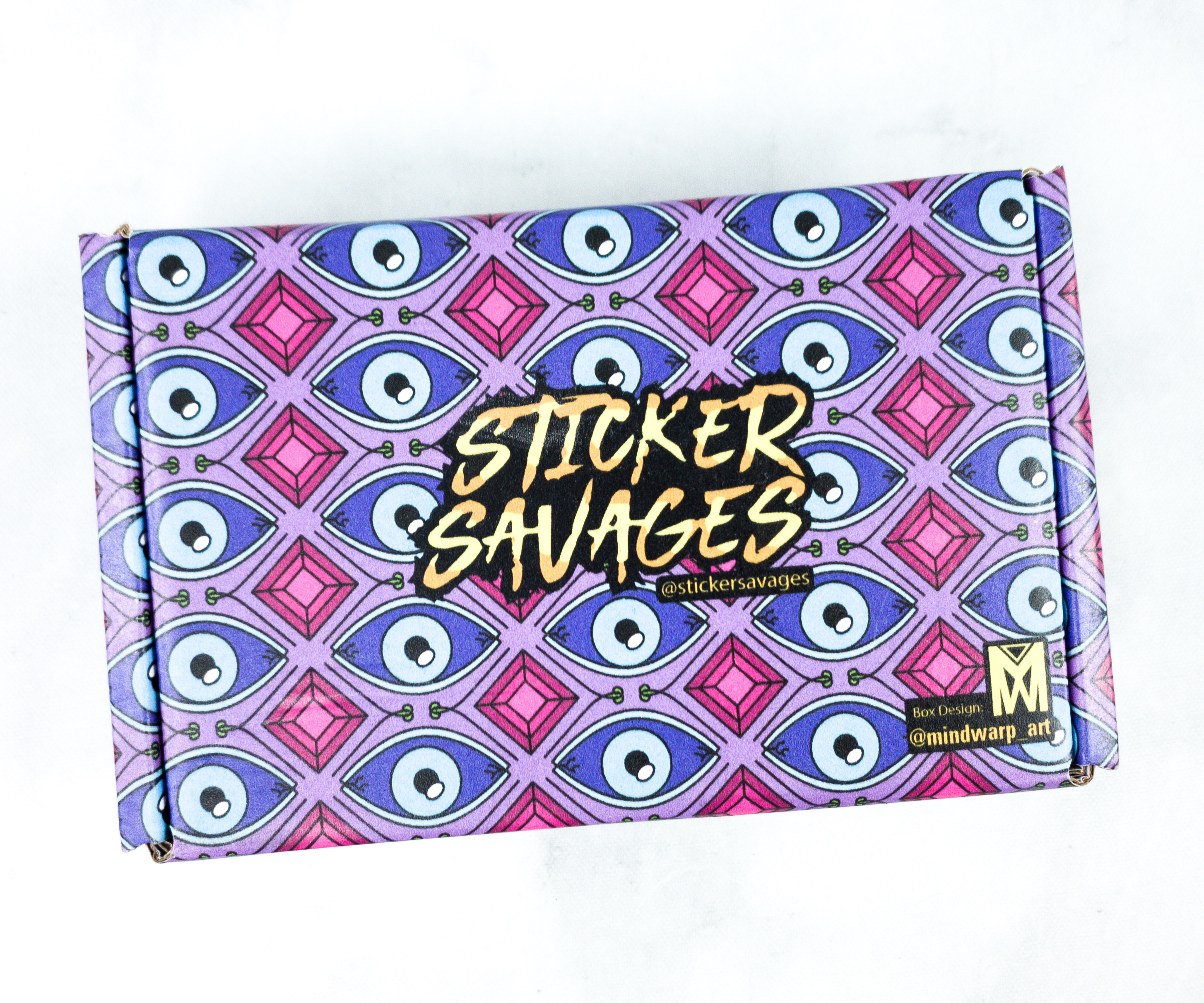 Sticker Savages is a monthly subscription box featuring 10 unique stickers from artists on Instagram. These artists are from around the world and the designs are stunning. Most of these stickers are Sticker Savage exclusives, which means they're printed for subscribers only. All orders come with a card featuring the artists. Shipping is free to the U.S. (and $9.99 worldwide). Sticker Savages is $11.90 a month, or save with longer subscription terms.
We are the dopest sticker box in the game. These stickers are created exclusively for our sticker subscription box, and are great for water bottle stickers, laptop stickers or just about any other thing you can think of. All of our stickers are printed on high quality waterproof vinyl, and are around 3-4in in size.
DEAL: Get 10% off your first box! Use coupon code HELLO.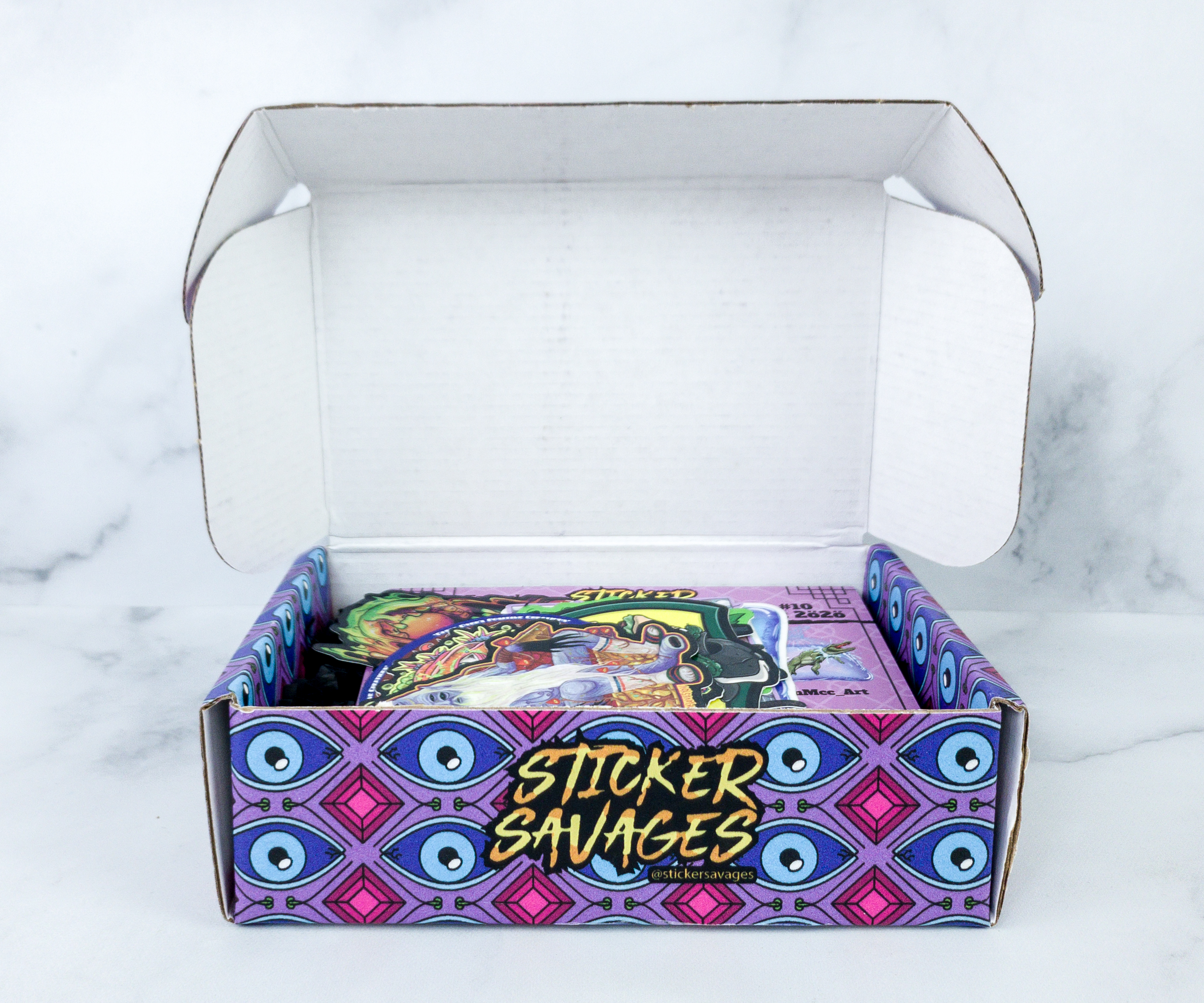 This is my first box from Sticker Savages! All of the stickers are at least 3″ tall, most of them were closer to 3.5″.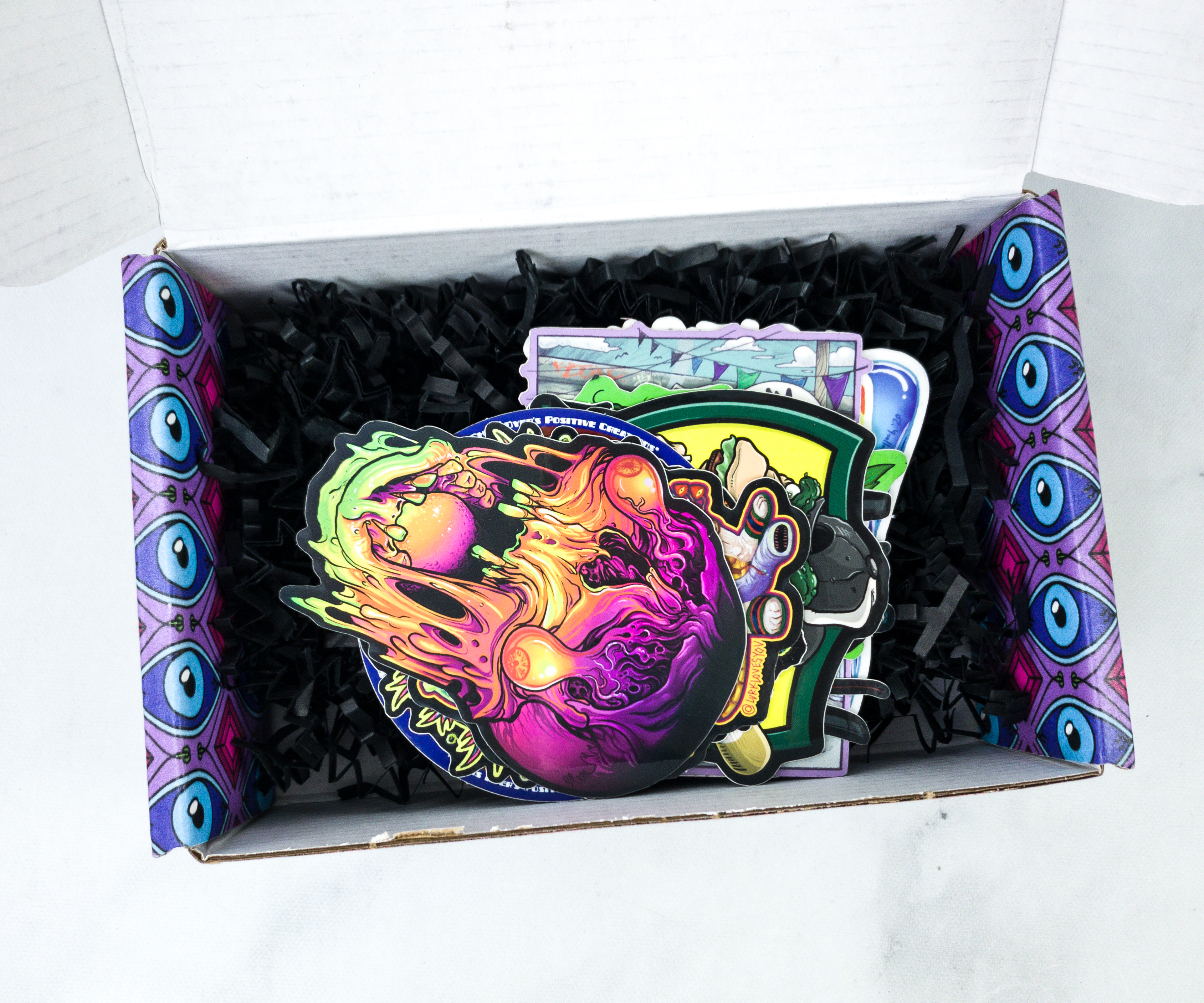 The stickers were packed with black squiggles.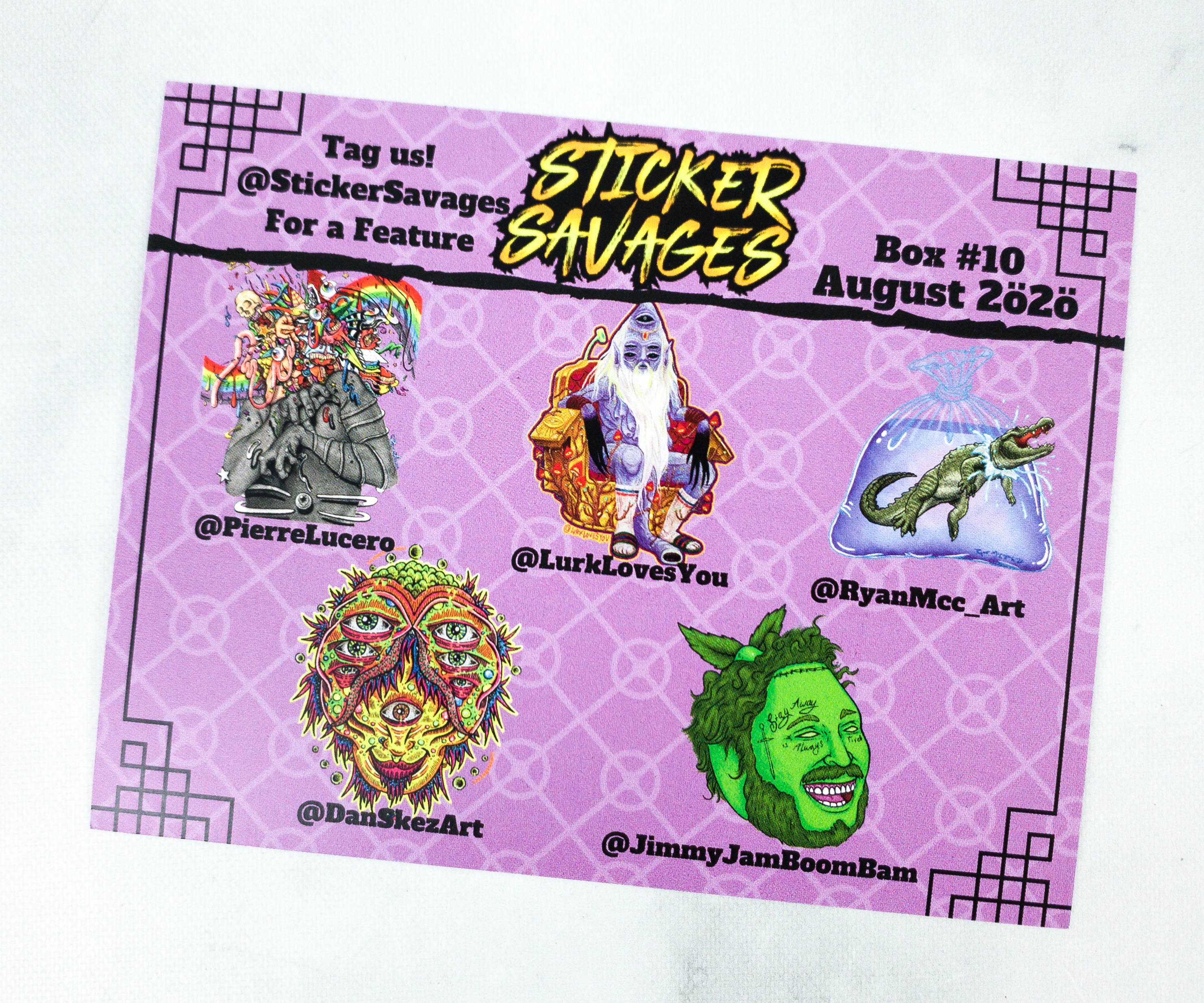 There's a card inside that lists the Instagram handle of the artists.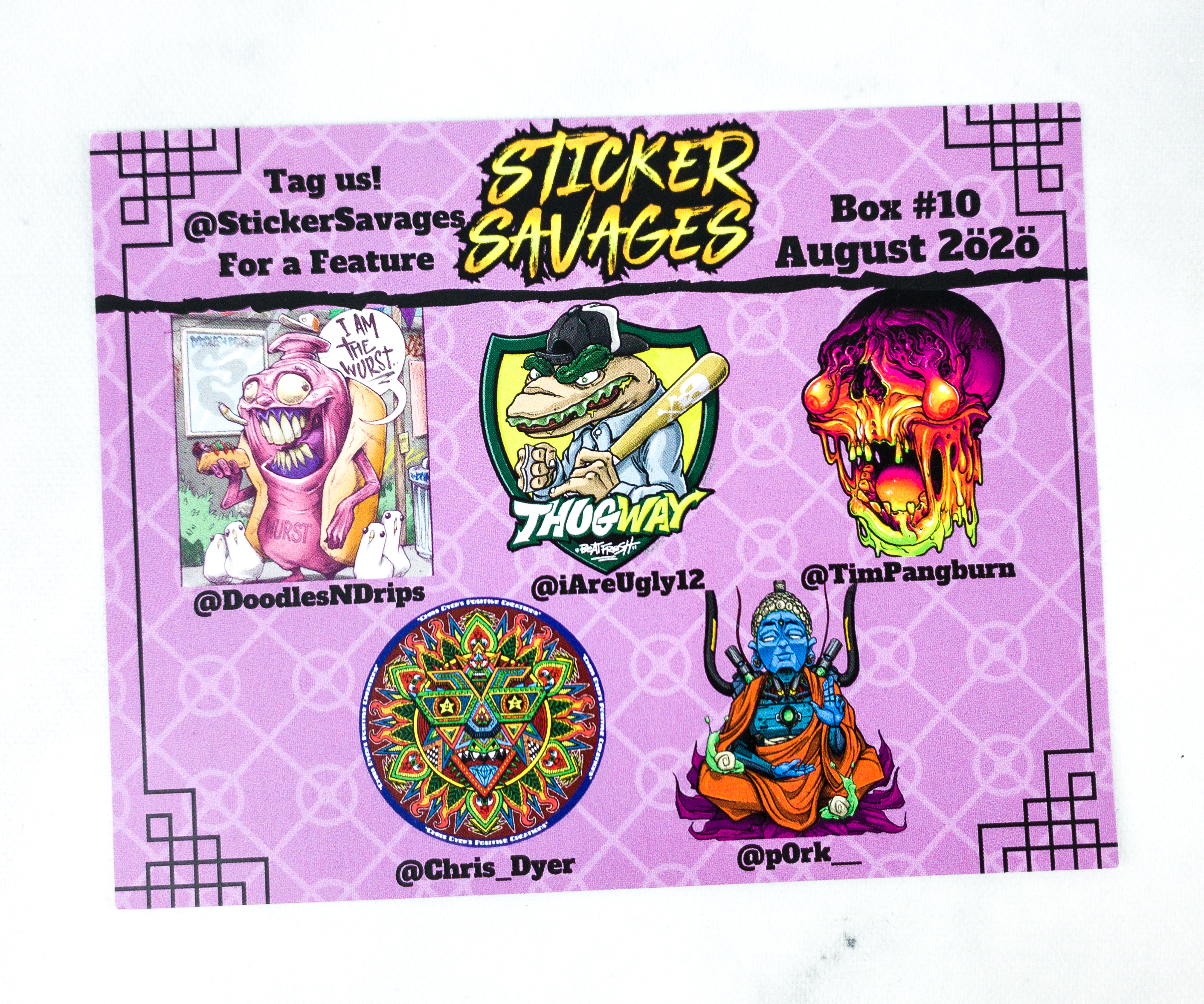 There are more artists at the back!
Everything in my box! I received 10 stickers designed by artists, plus one sticker with the box name on it.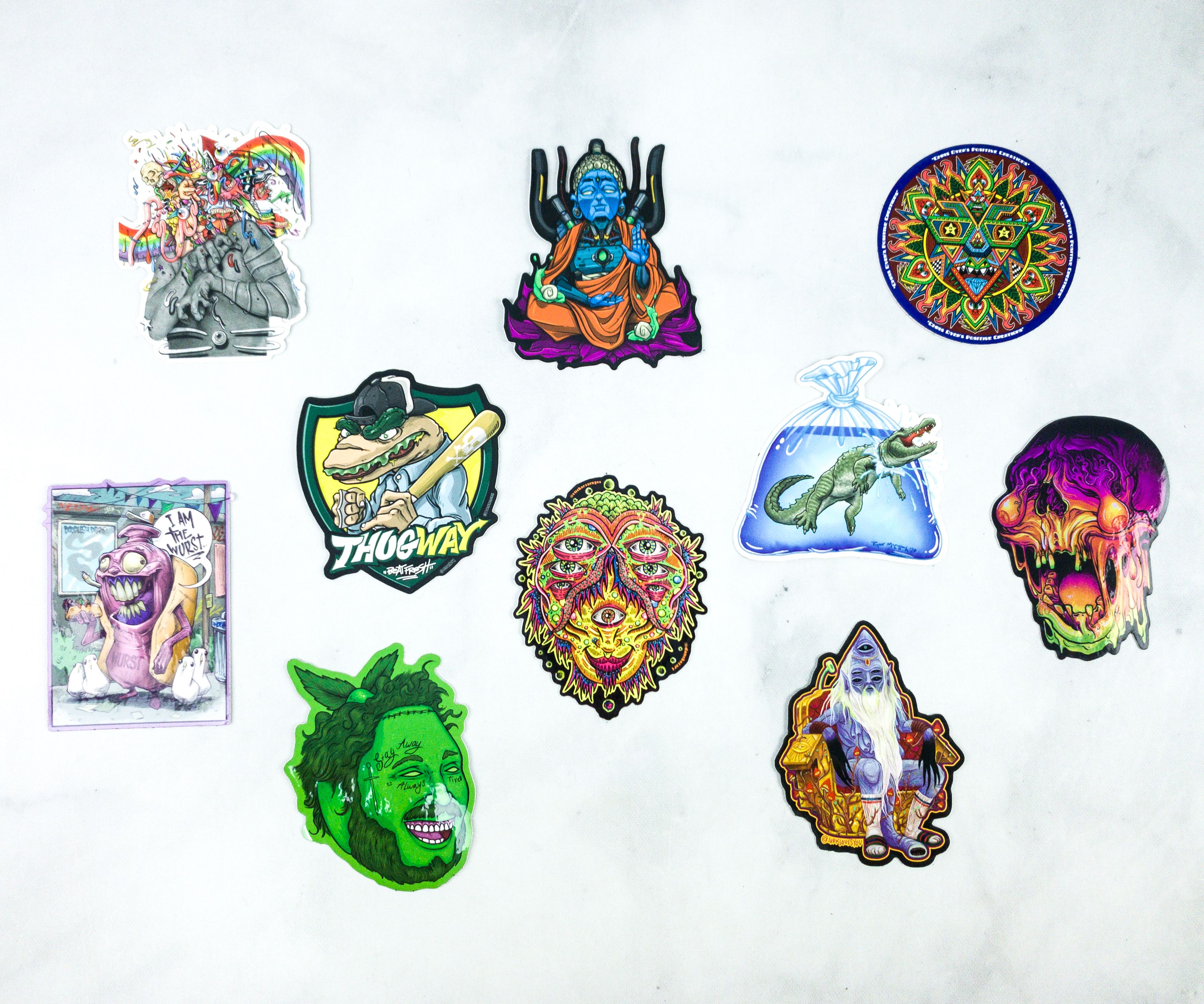 All the stickers are looking rad!
@DoodlesNDrips made a creepy take on the wurst. Kust look at the food it is holding, as it looks like a hotdog bun with something or someone else inside! I think this sticker is more than what meets the eye!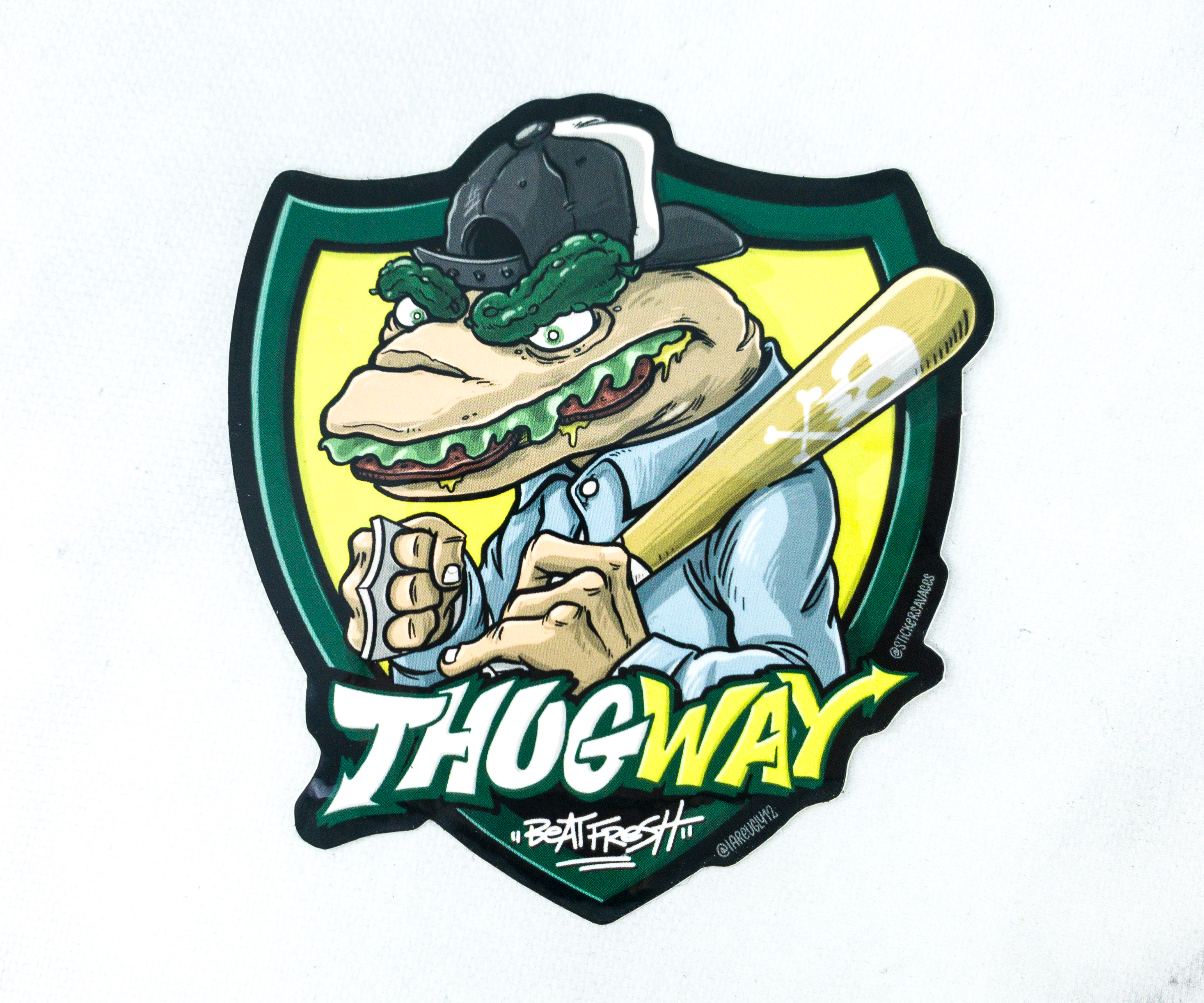 @iAreUgly12 made a parody of the famous sandwich giant, Subway. Instead of a delicious sandwich, it looks like an alligator with a bat and a brass knuckle on the other, ready for a fight. You can still see that it's a sandwich with all the components, but a really angry one!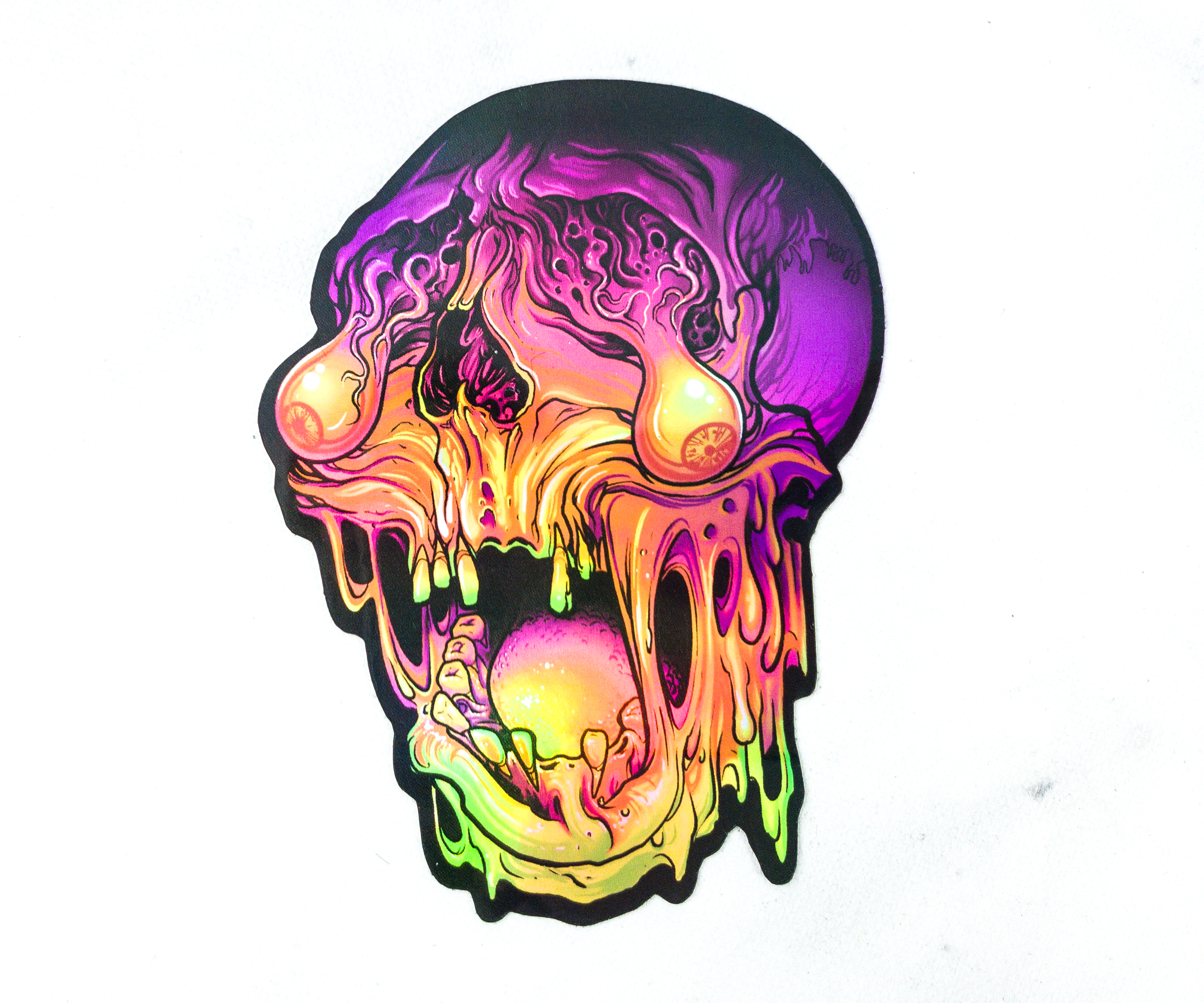 I love the colors on @TimPangburn's artistic sticker! It looks like a head melting but the colors made it look cooler, rather than scary or disgusting.
@Chris_Dyer really made good use of different patterns on this one! The sticker looks awesome with all the icons/symbols, and they even made a new picture! The combination made this one look like a smiling emoji.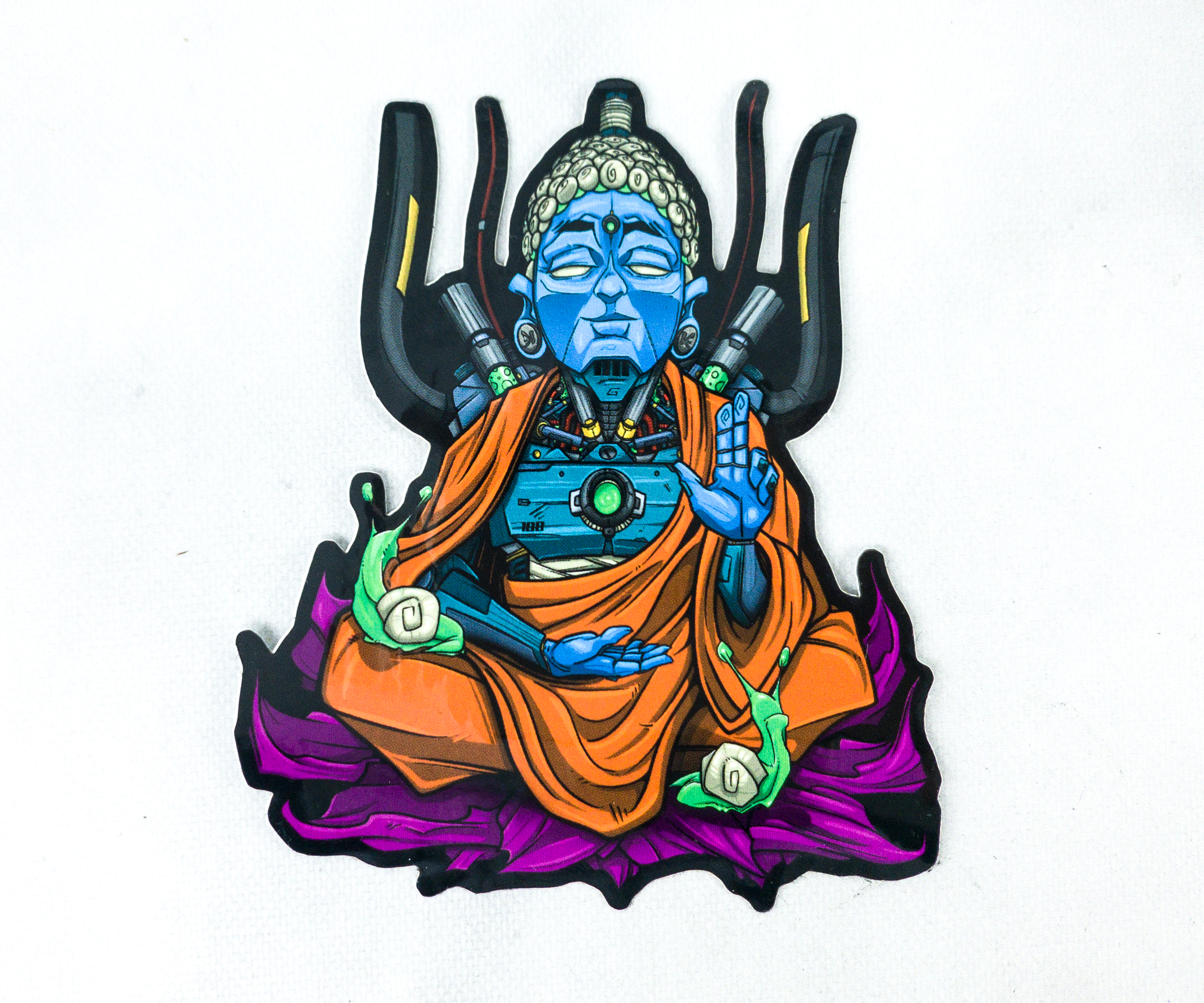 Wow! @p0rk_'s sticker combines religion and science in the sticker design. It's a robotic buddha-like structure!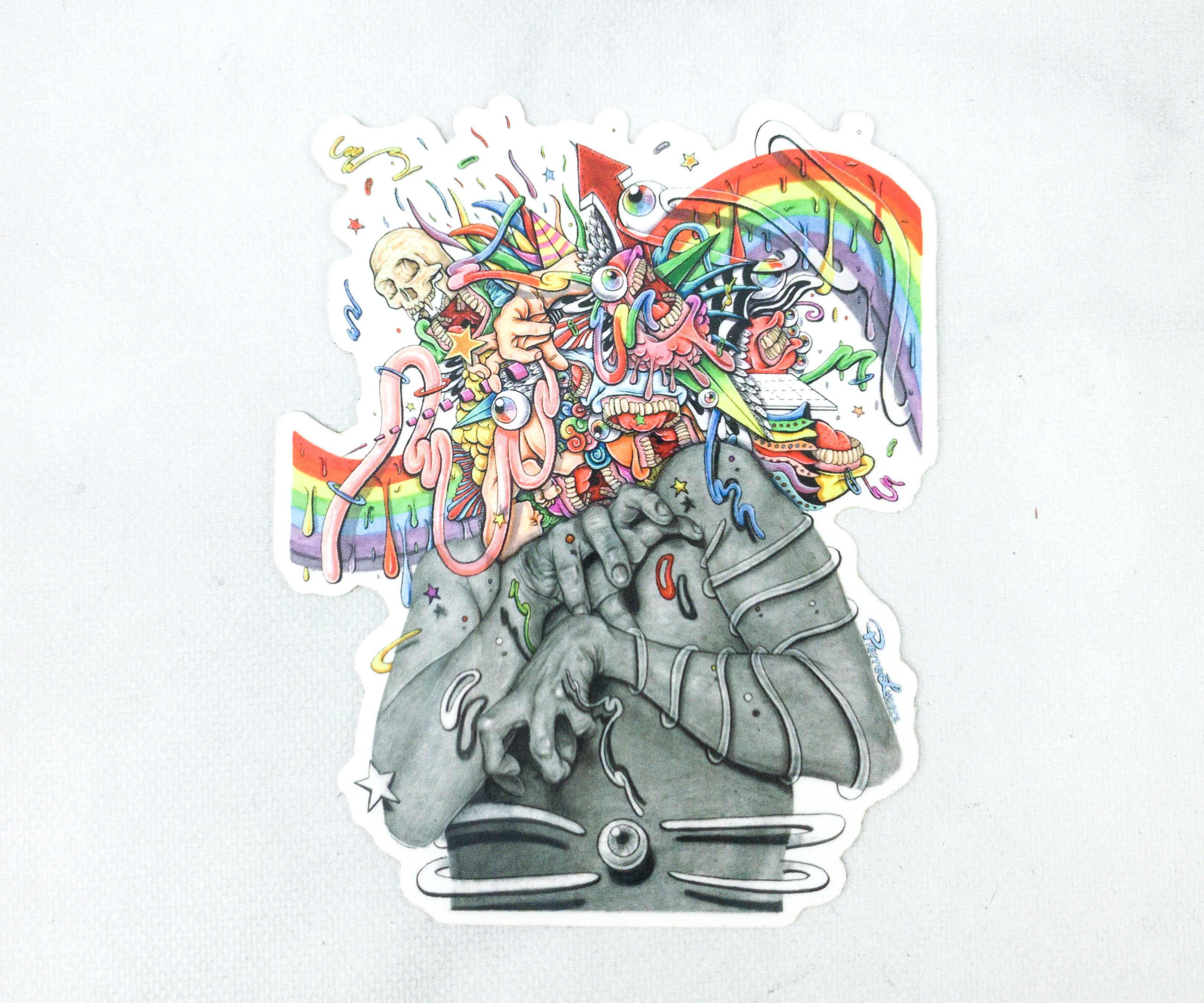 This sticker design by @PierreLucero is thought-provoking. It's like there are lots of stuff going inside the human's head that it burst!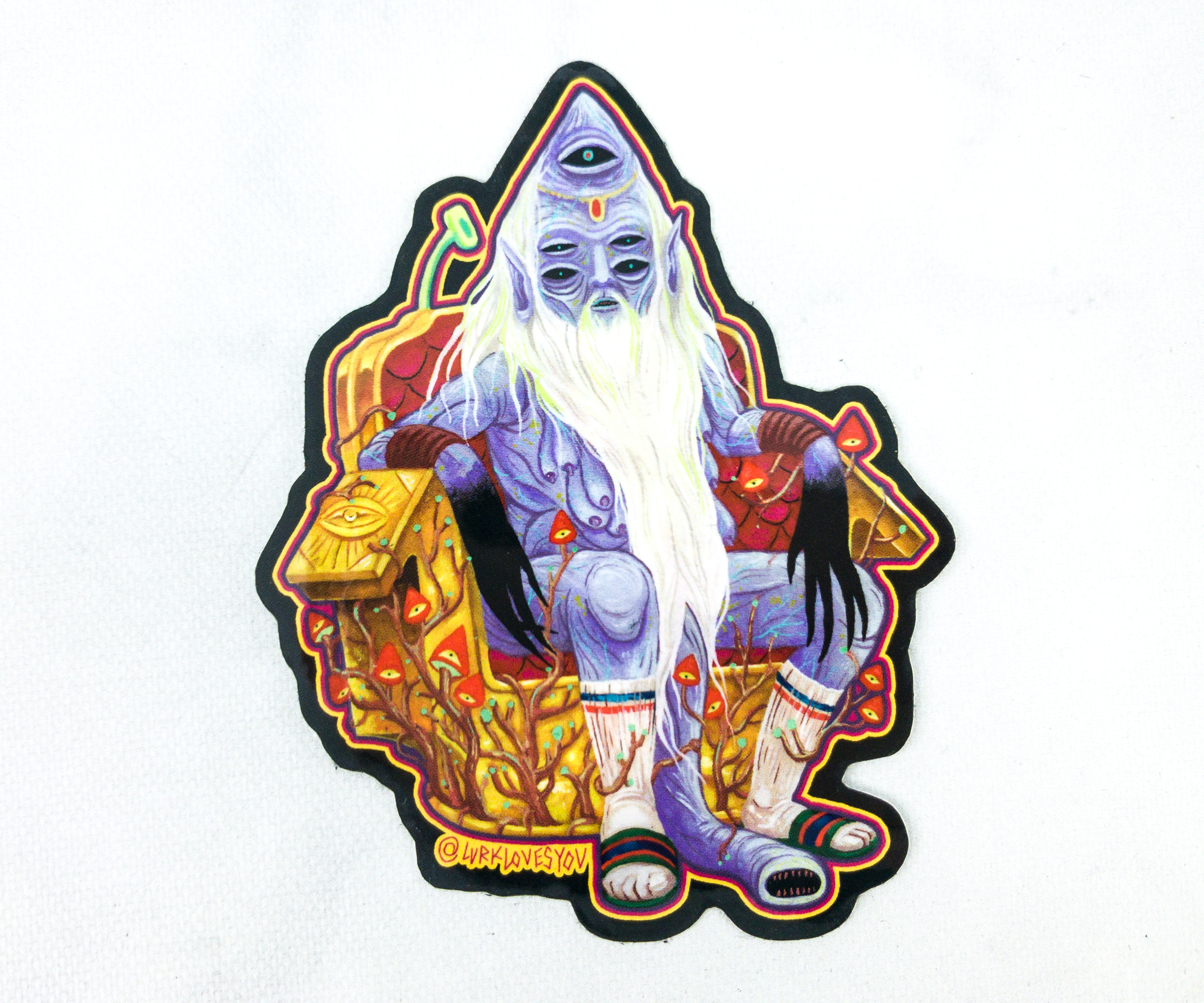 I don't know what to really feel about this one, but one thing's for sure, @LurkLovesYou intended to create this one to give us a little scare!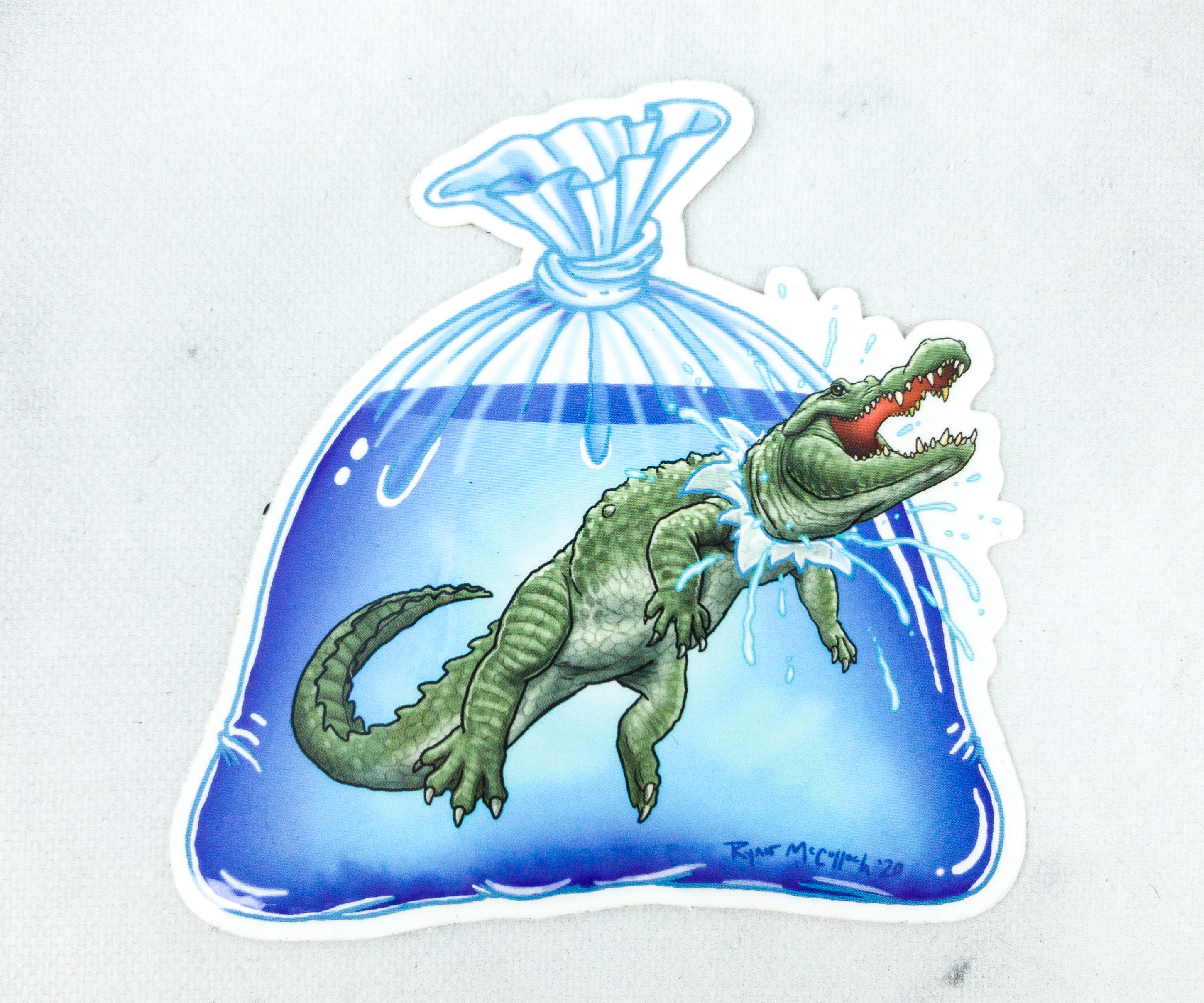 The croc is coming out of the plastic bag! It's an awesome sticker art by @RyanMcc_Art.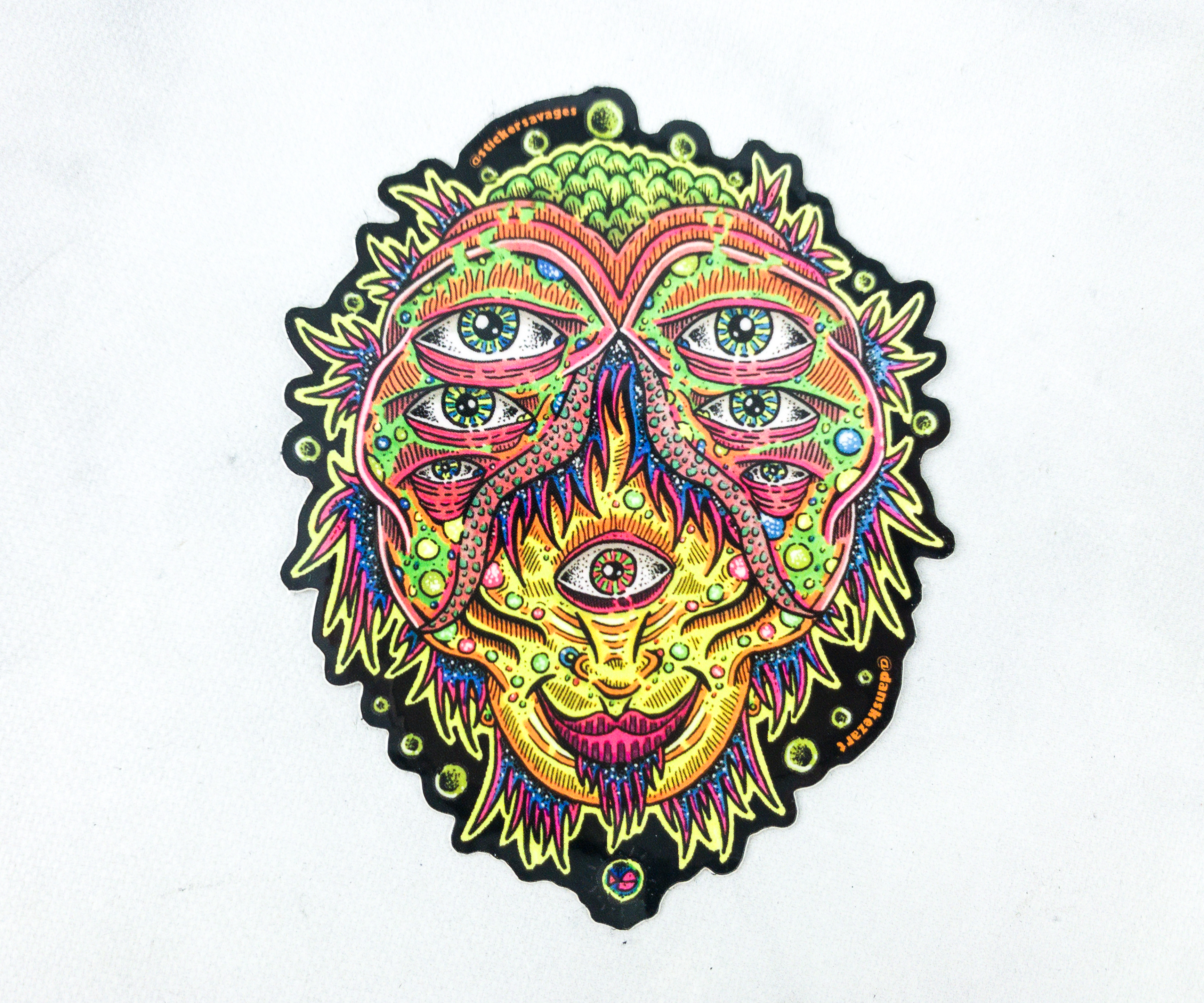 I also like the colors that @DanSkezArt used on this one. It looks like something from outer space ready to conquer us all!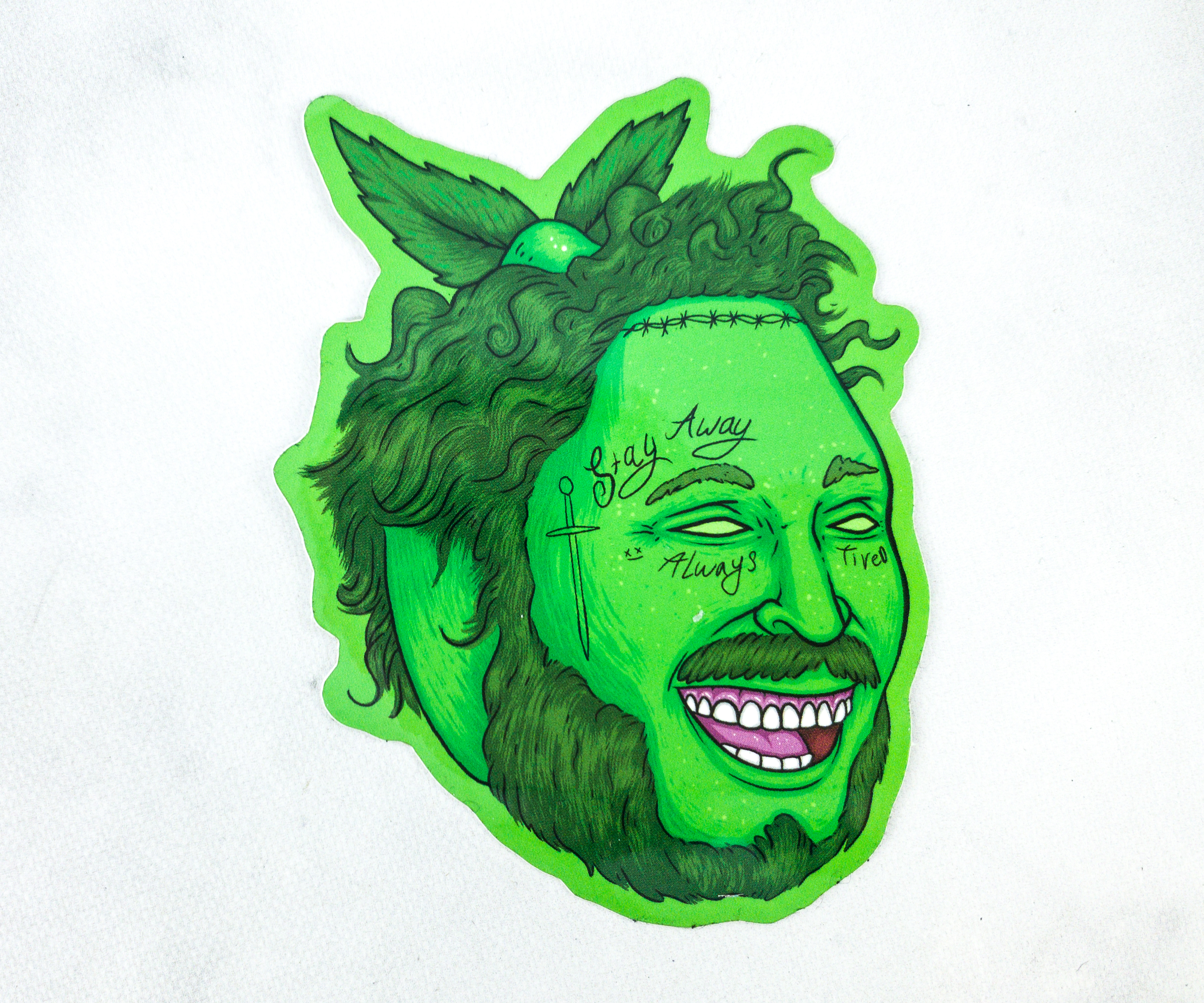 @JimmyJamBoomBam warned us with this one, it may look happy with that smile but I know deep inside this green guy is irritable and don't want anyone to come near him! He reminds me of Incredible Hulk!
What I love about the stickers in this subscription is that they're made by really artistic people and that each art is unique! They are also very detailed, and you know that each design took a lot of time and thinking before they were turned into these awesome decals. These are perfect to stick on any clean, flat surface like laptops and notebooks, as well as water bottles, cups, skateboards, cars, lockers, and more! They are all high-quality, with really vibrant colors! Sticker Savages absolutely delivers savage and awesome stickers that anyone will love to use or just collect!
What do you think of the Sticker Savages box?