SprezzaBox is a monthly men's accessories subscription box. Each box includes 5-6 high-quality accessories or grooming items, all for $28 per month.
SprezzaBox has recently launched Pick Your Own Box, which allows customers to customize their monthly subscription! Once you place your order, they will send you instructions on how to pick your box. There are 5-6 box options monthly and there's still an option to have their stylists pick for you, in case you'd need help in choosing your box.
DEAL: Use coupon code HELLO20 to save 20% on your first box OR try using code HIGHFIVE  for a special discount.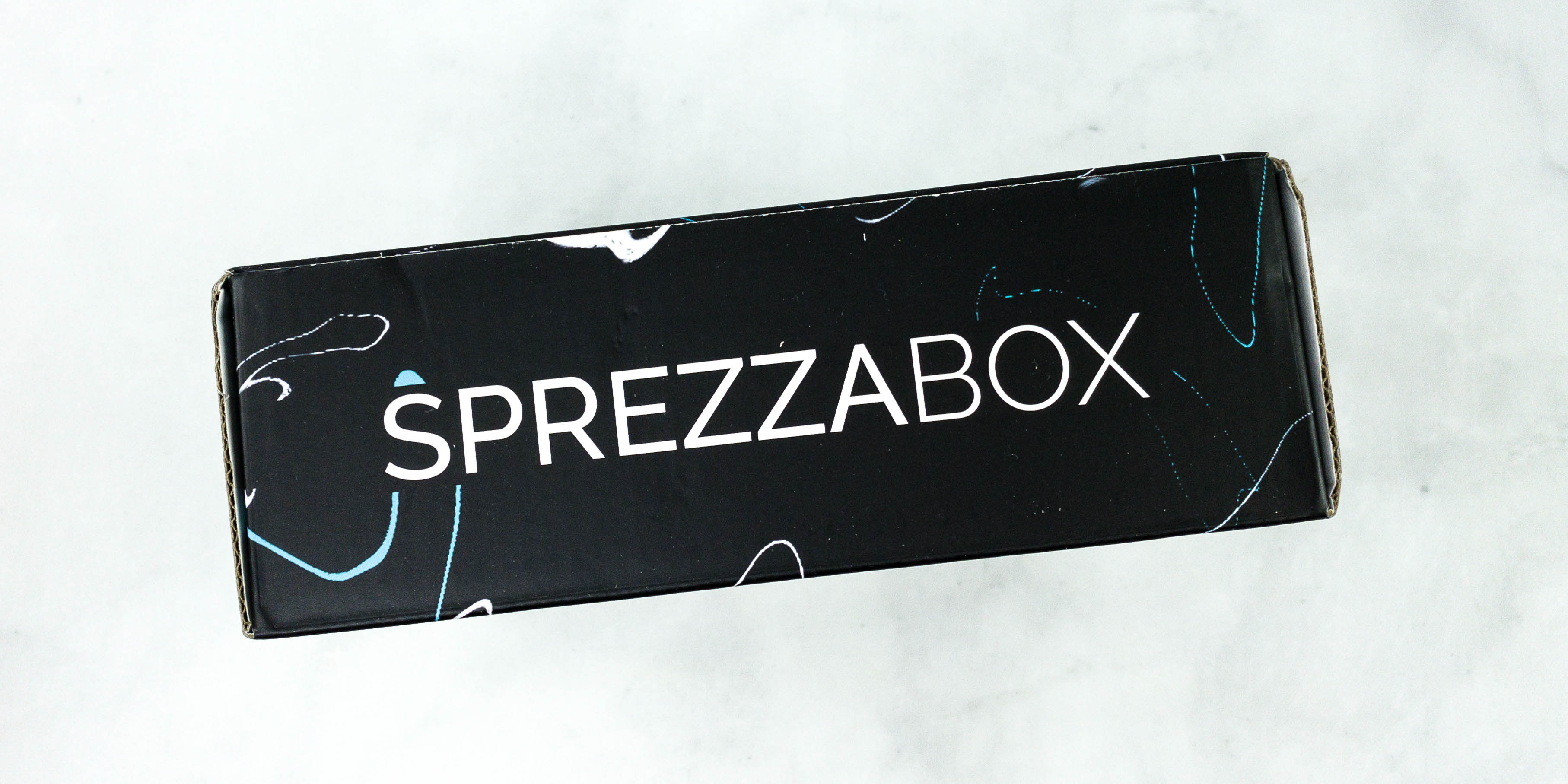 This is the review of the GEORGETOWN BOX, one of the selections for September 2020.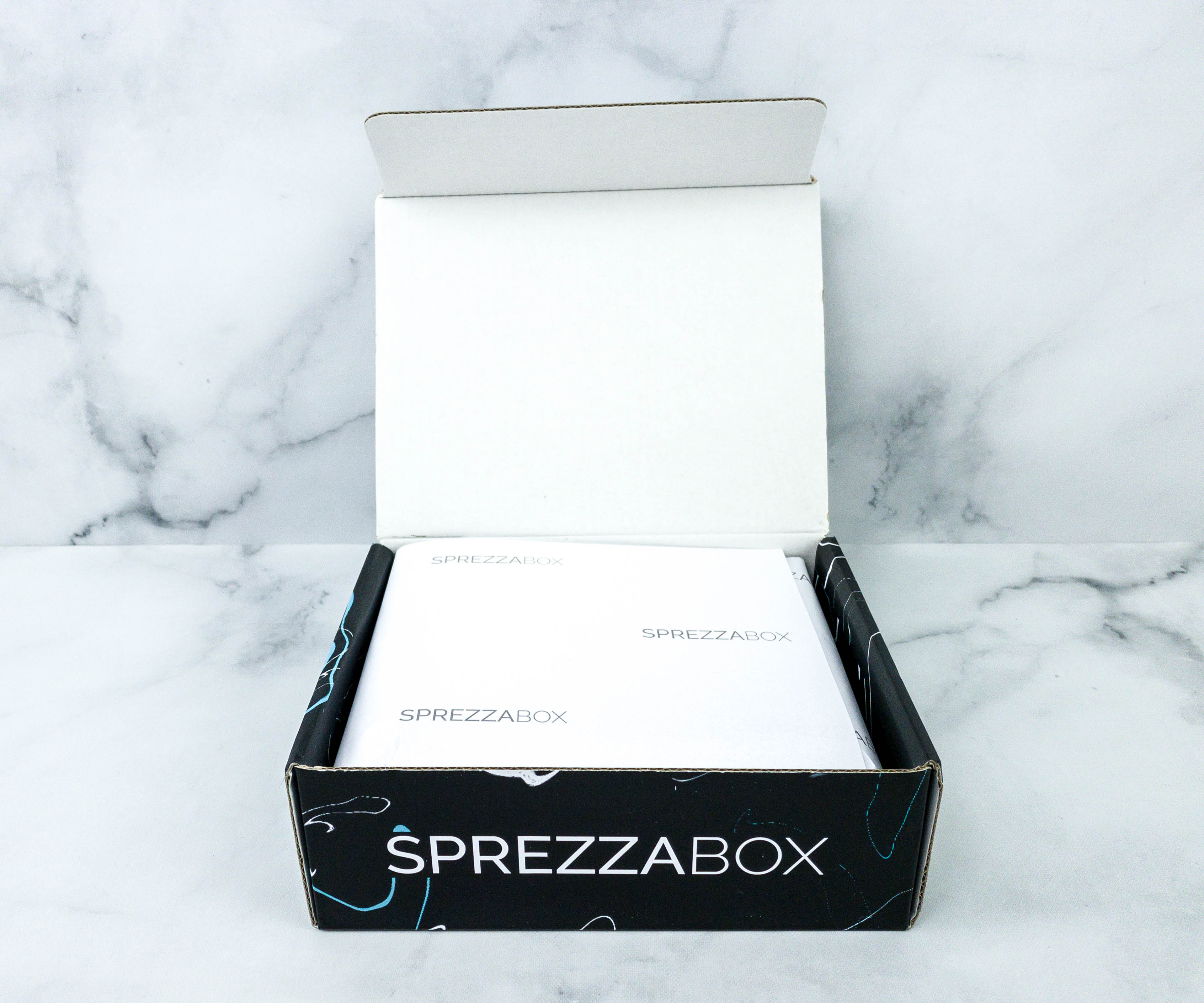 All the items are neatly bundled in a white wrapping paper.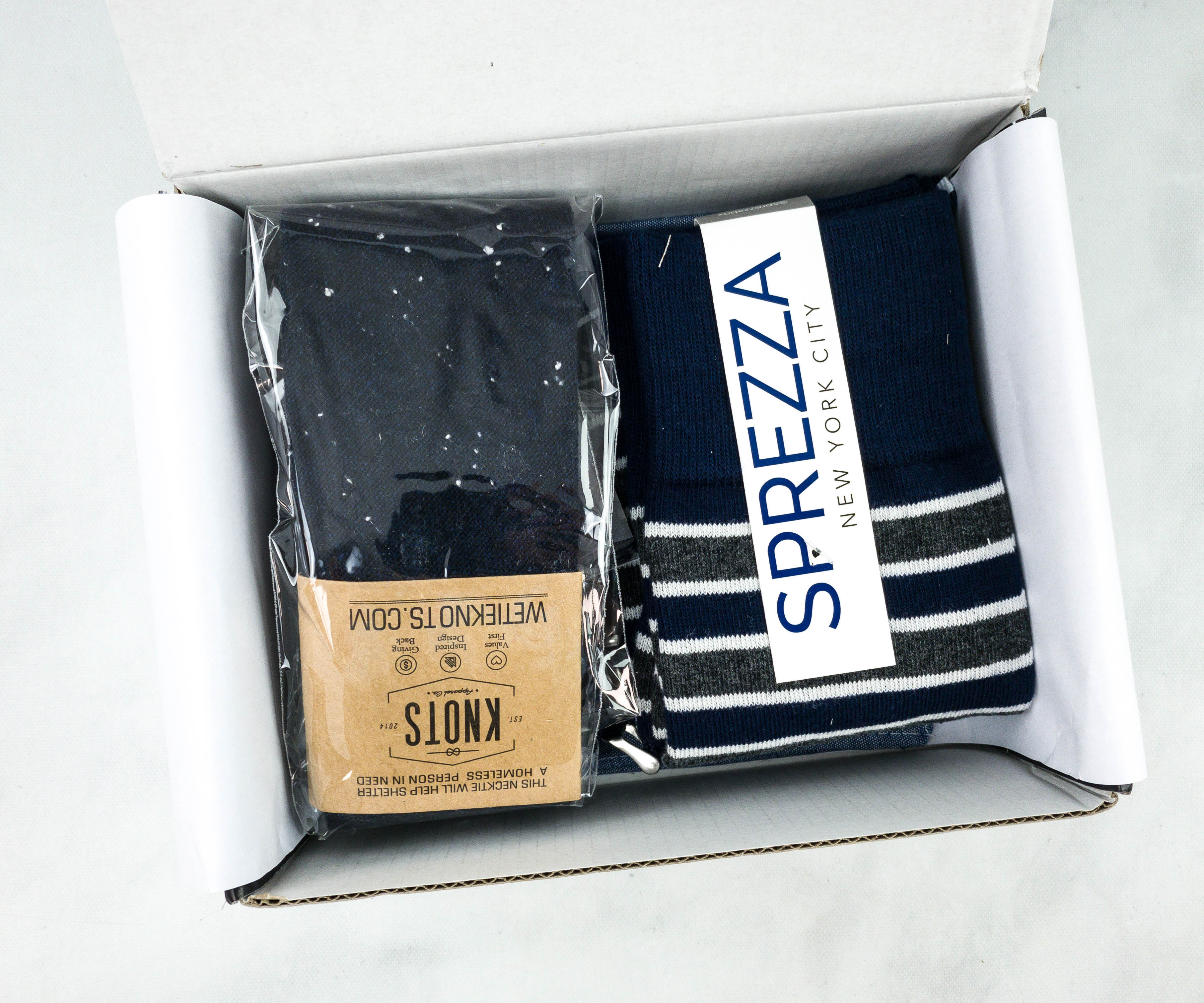 Items are chosen on the basis of the season and current trends – all curated around a central theme. Selections balance wearable and grooming or accessories, and the clothing items tend to complement each other and are wearable within a single, sharply-coordinated ensemble.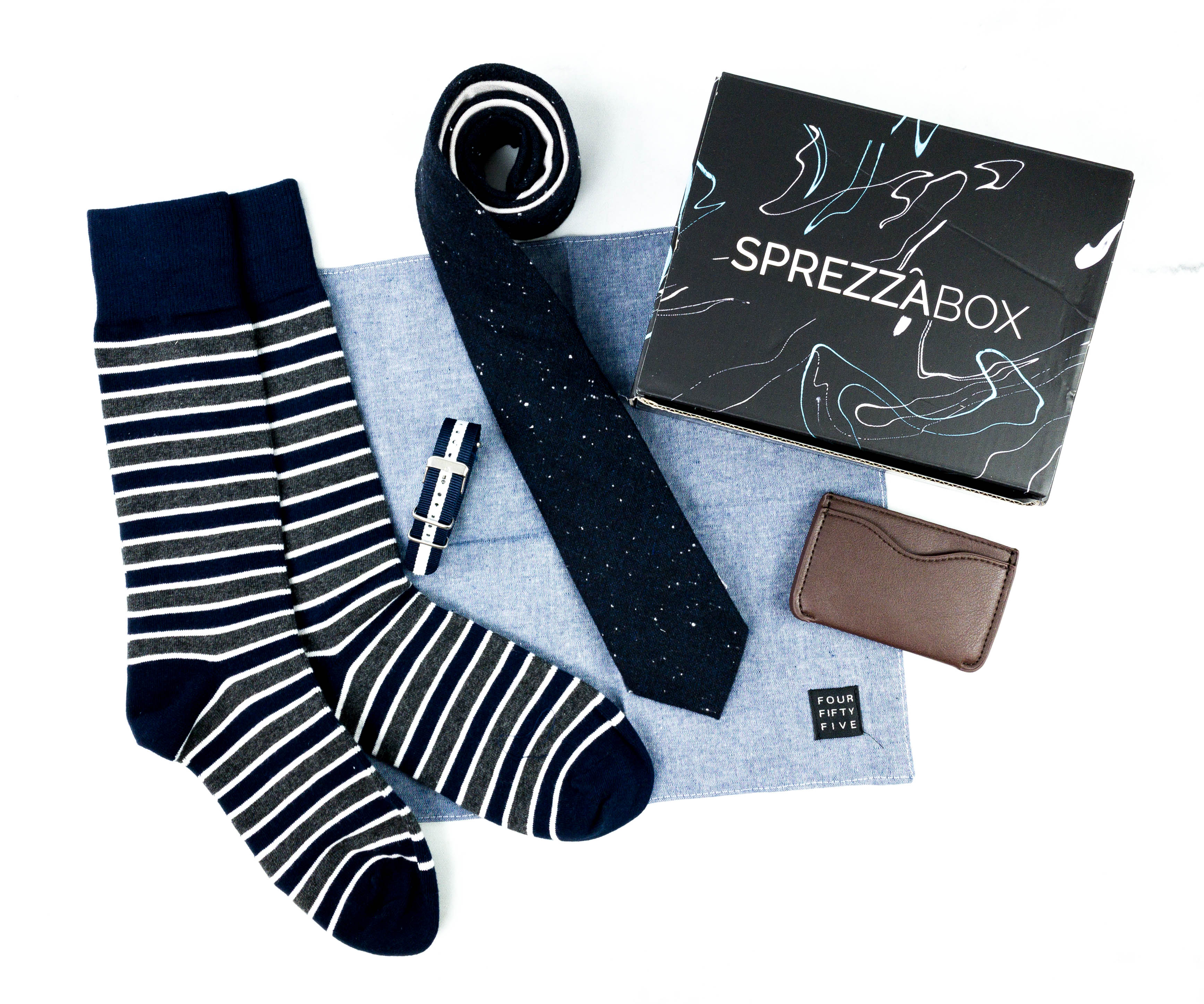 Everything in my September 2020 box!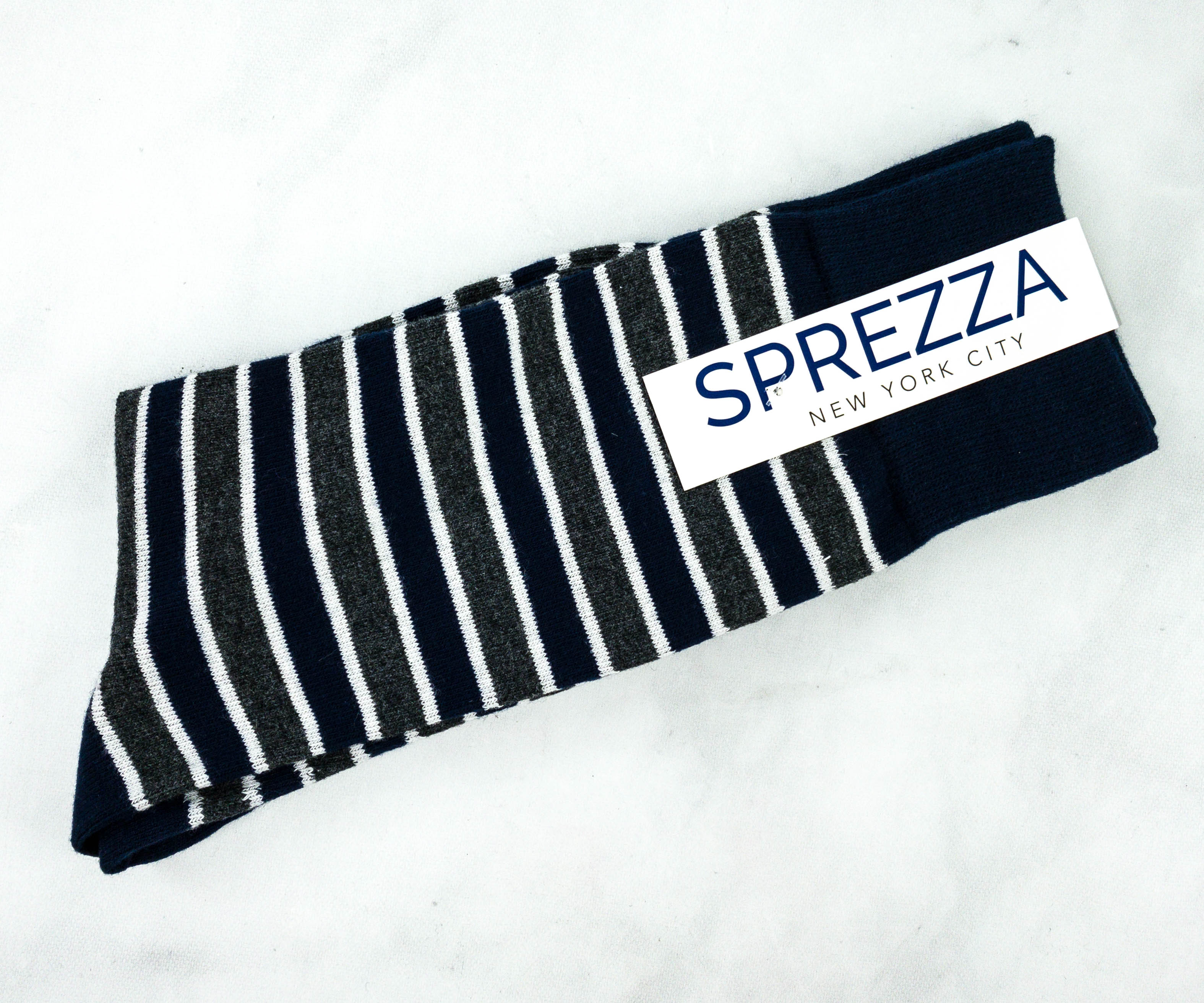 Sprezza Socks. The socks feature a classic striped design!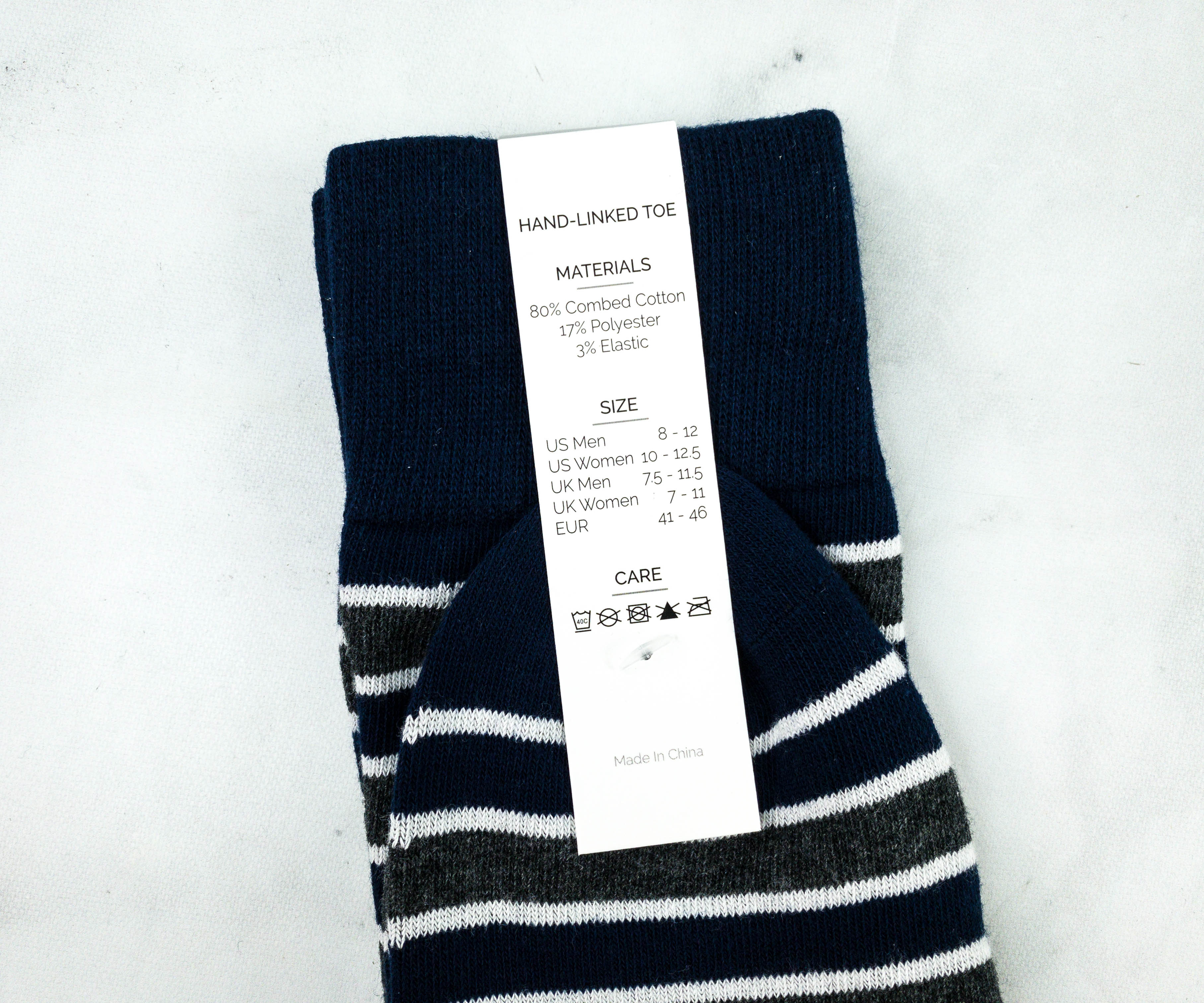 These socks are made in China using premium quality materials which include 80% combed cotton, 17% polyester, and 3% elastic. They fit shoe sizes 8-12.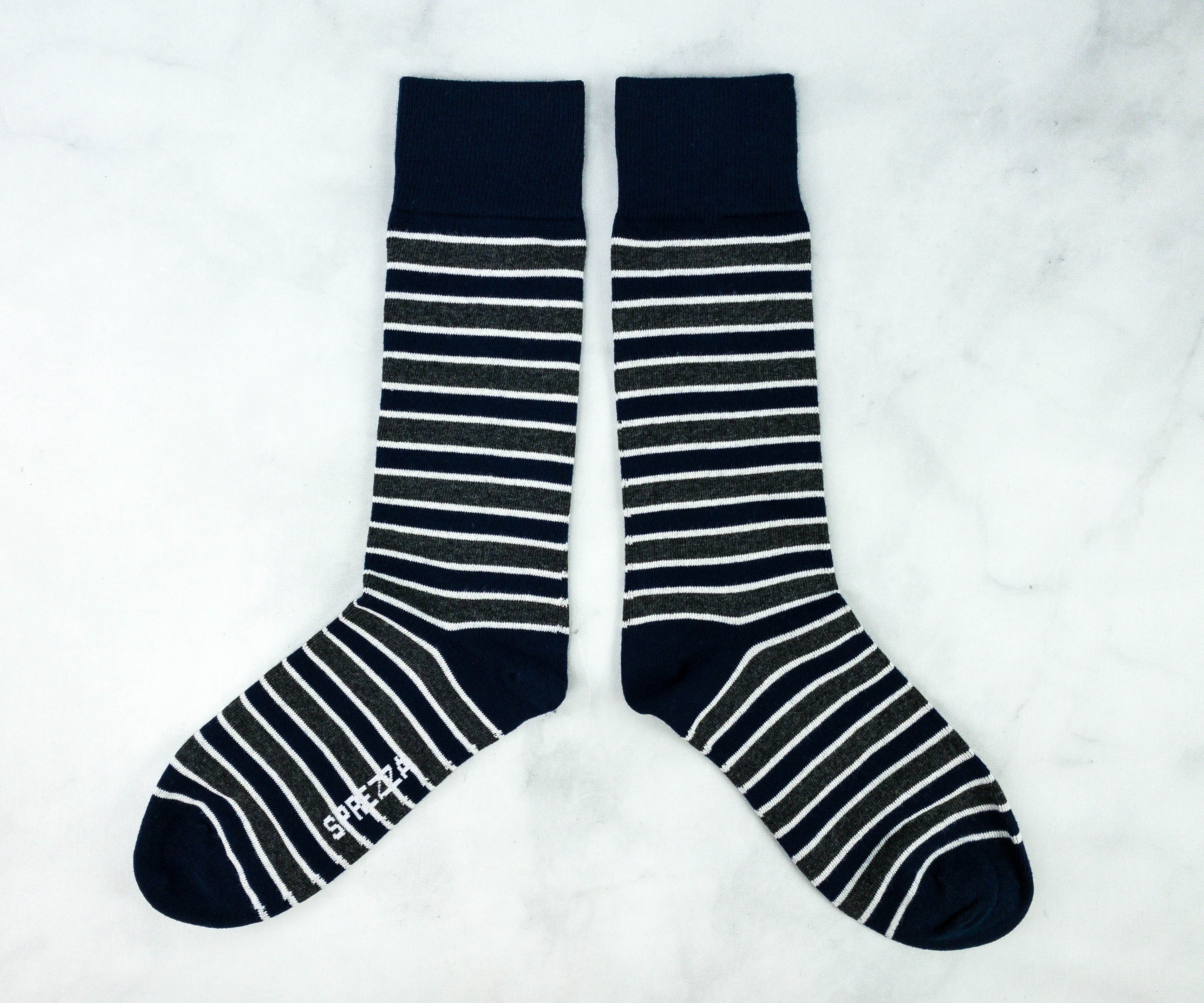 These crew cut socks have reinforced cuffs, heels, and toes. Like other Sprezza socks I have, these are not just stylish but also warm to the feet and very comfortable to wear. Plus, they don't get worn out easily!
When you look closer, you'll notice that the stripes are actually of different colors! Some stripes are gray while others are navy blue. The soles of the socks also feature the brand name.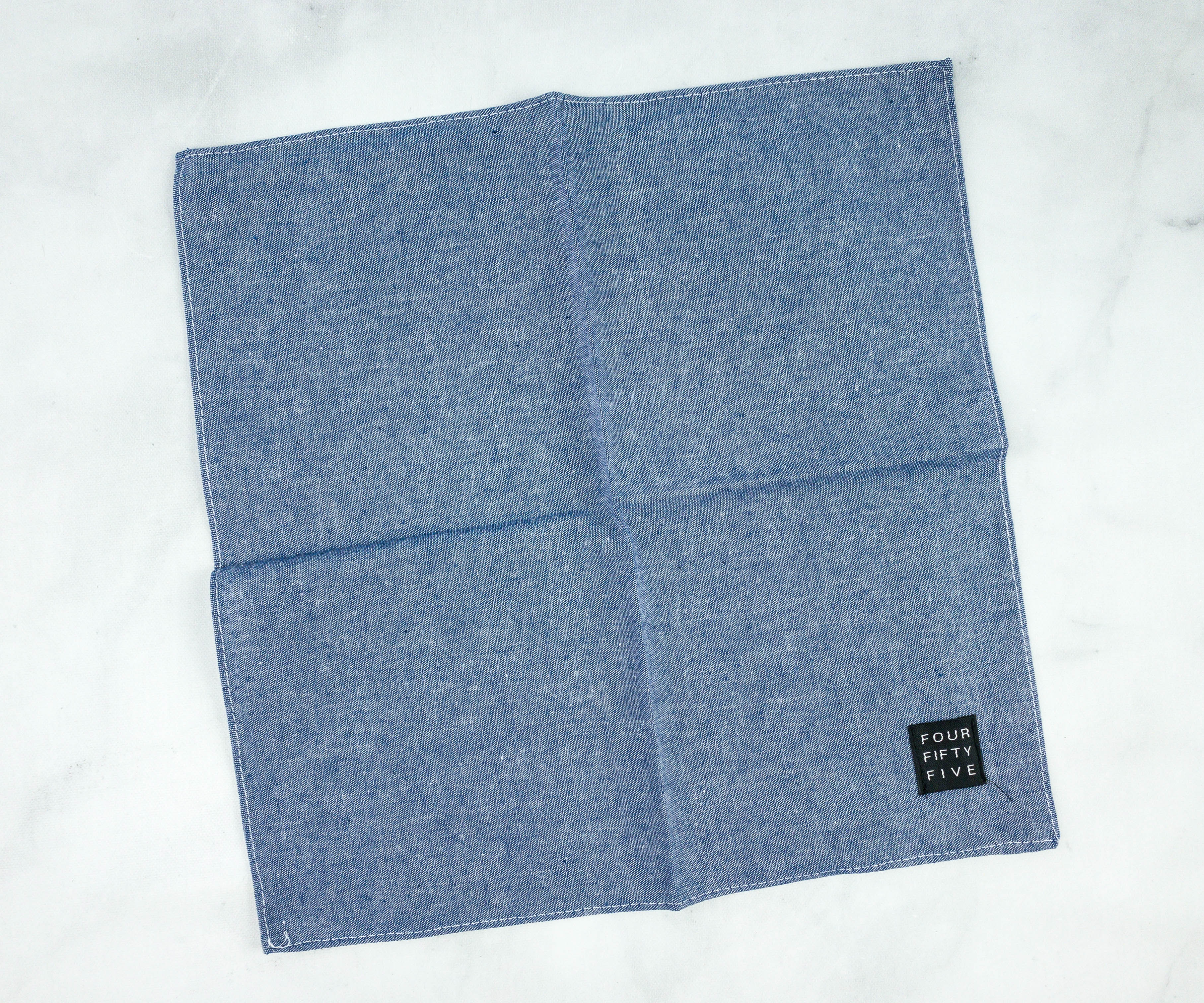 FourFiftyFive Pocket Square. To match with the striped socks, here's a simple pocket square made from a soft and lightweight fabric with a denim blue base color. It also has reinforced stitching on edges. I love plain pocket squares like this because it's easy to pair with almost any kind of suit.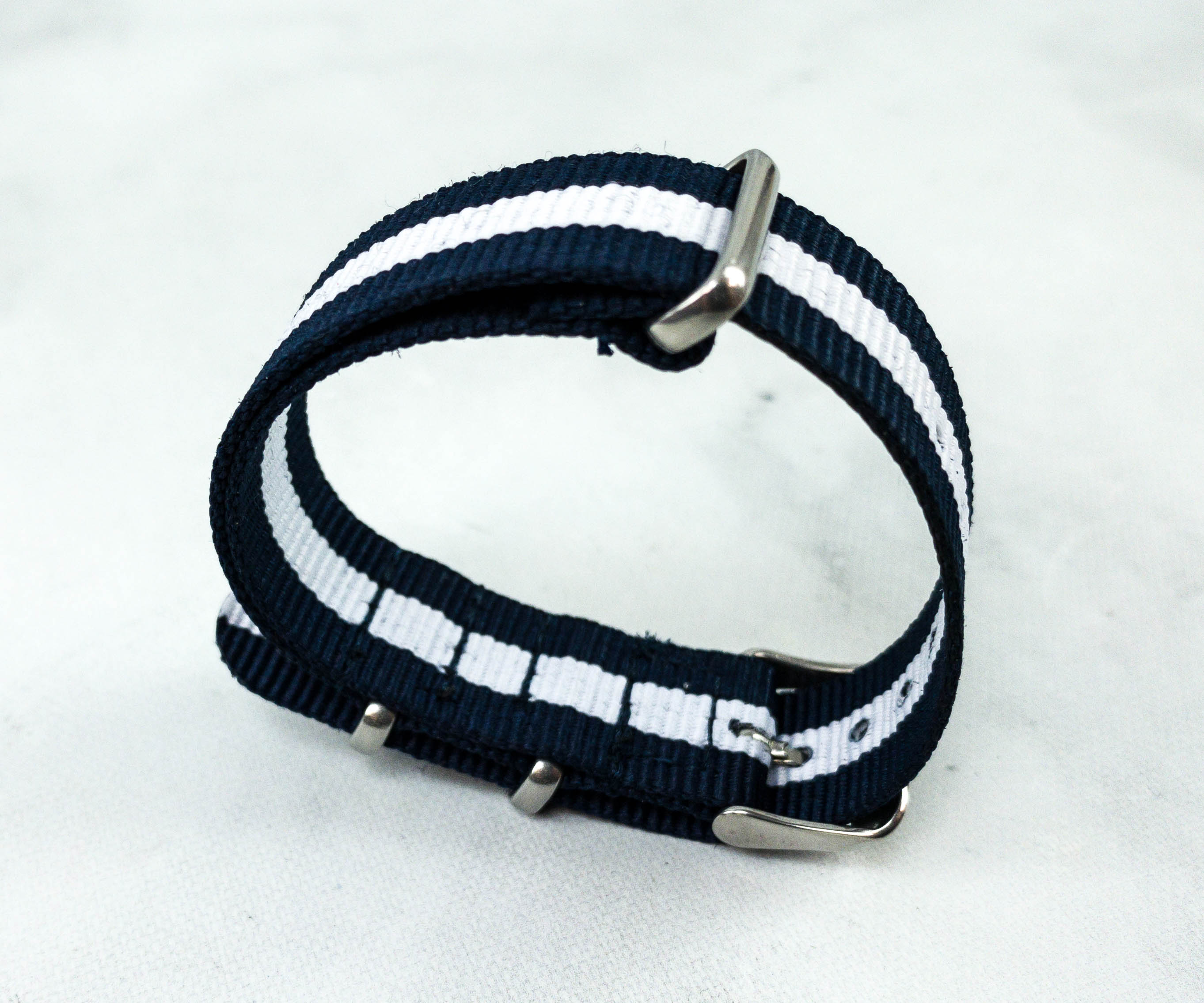 Martenero Watch Strap. It's a good idea to change watch straps every now and then as it helps jazz up outfits. This one is made from tough, woven nylon!
In line with the color scheme of the other accessories in this box, the strap features navy blue and white stripes.
It's a 12-hole, adjustable strap that is 270 mm long, 22 mm wide, and 2 mm thick, with stainless steel frame and buckle.
This strap is lightweight so it's pretty comfortable to wear!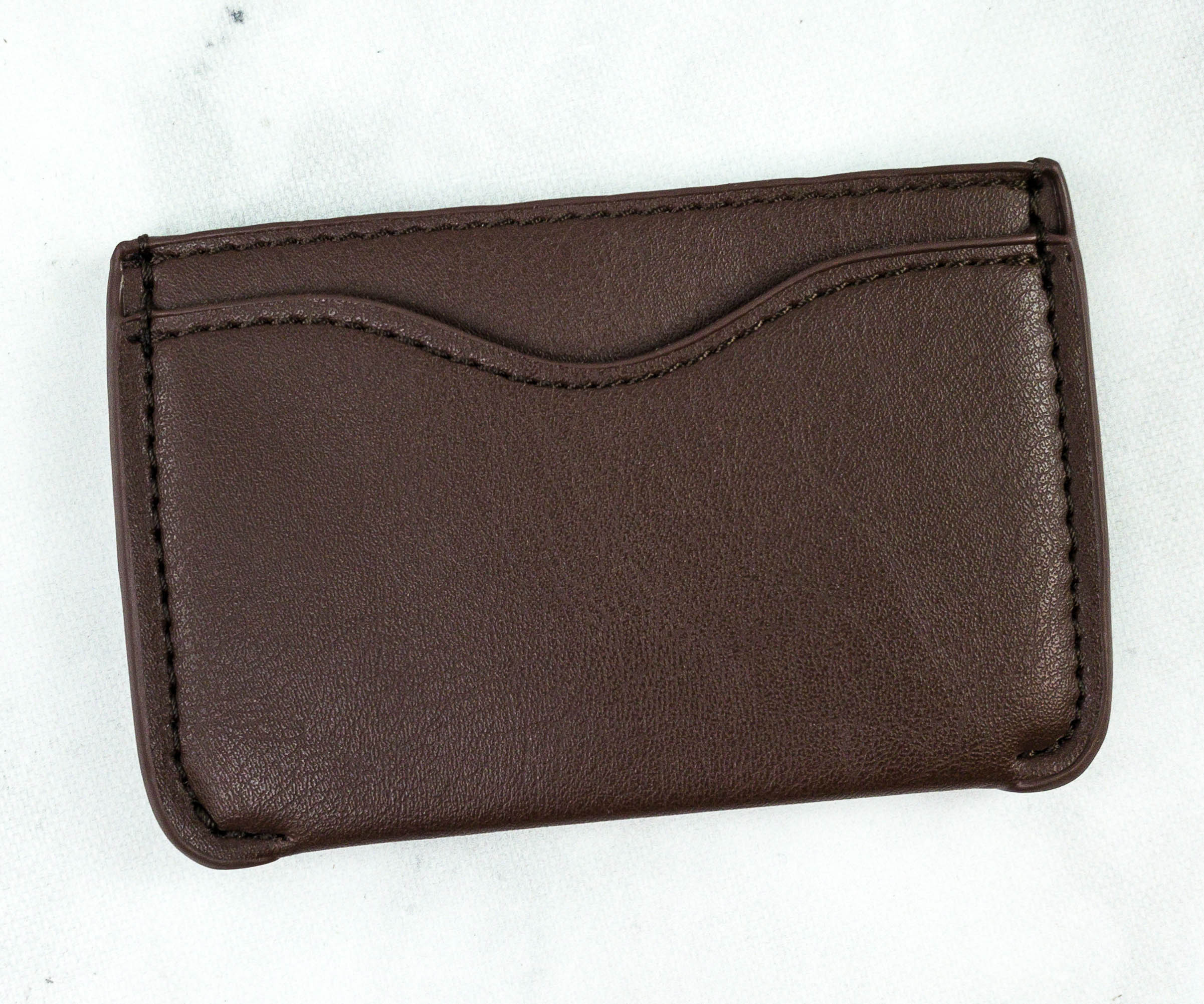 Men in Cities Wallet. This wallet is worthy of adding to my everyday carry! It's made of leather and has a slim design that makes it easy to stash in my pocket or in my bag. The reinforced stitching on the edges also helps ensure its durability.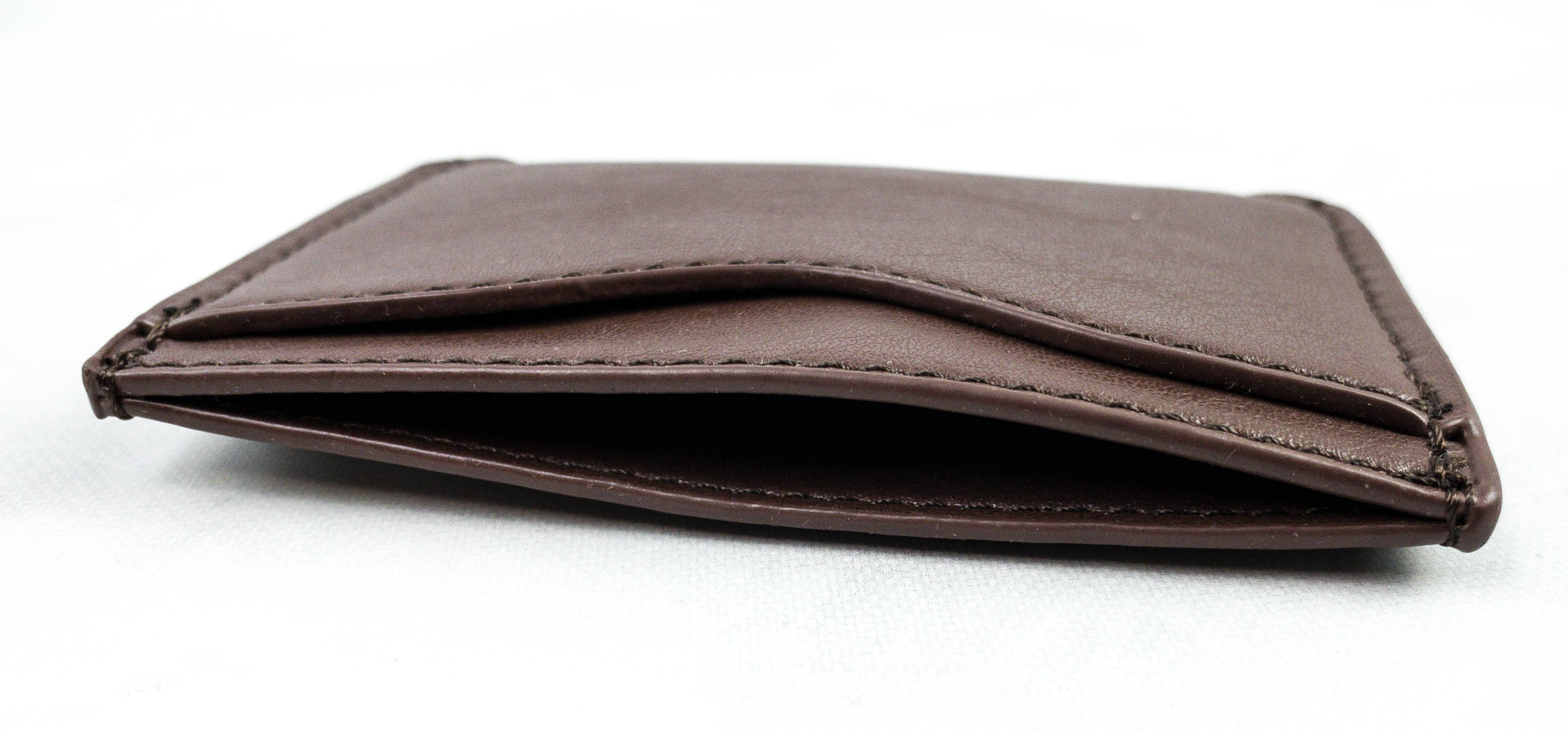 This wallet features credit card slots on the sides and a cash slot in the middle.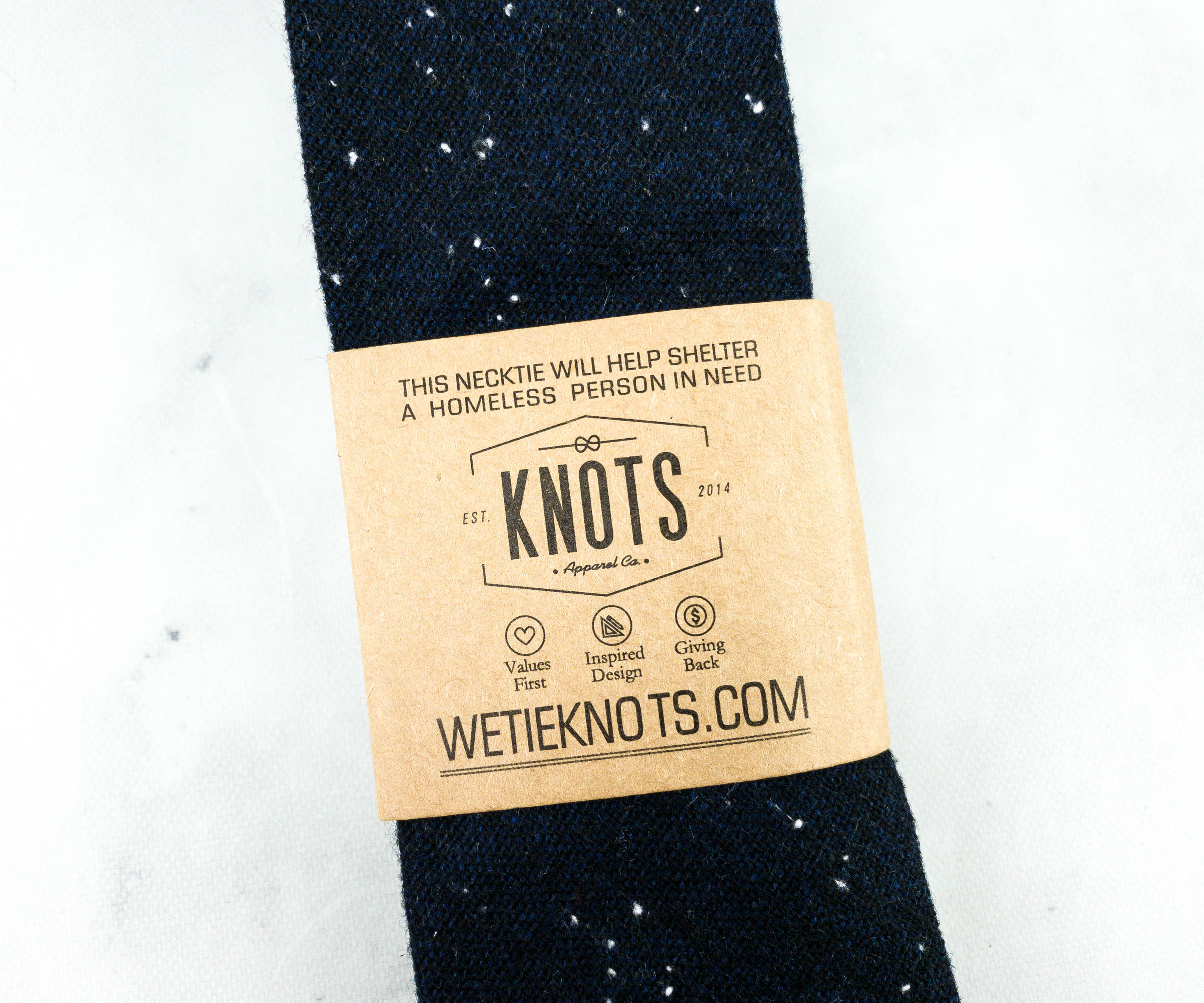 Knots Apparel Tie. Sprezza Box won't be complete without a stylish necktie! This month's featured necktie is from a brand that helps shelter homeless people.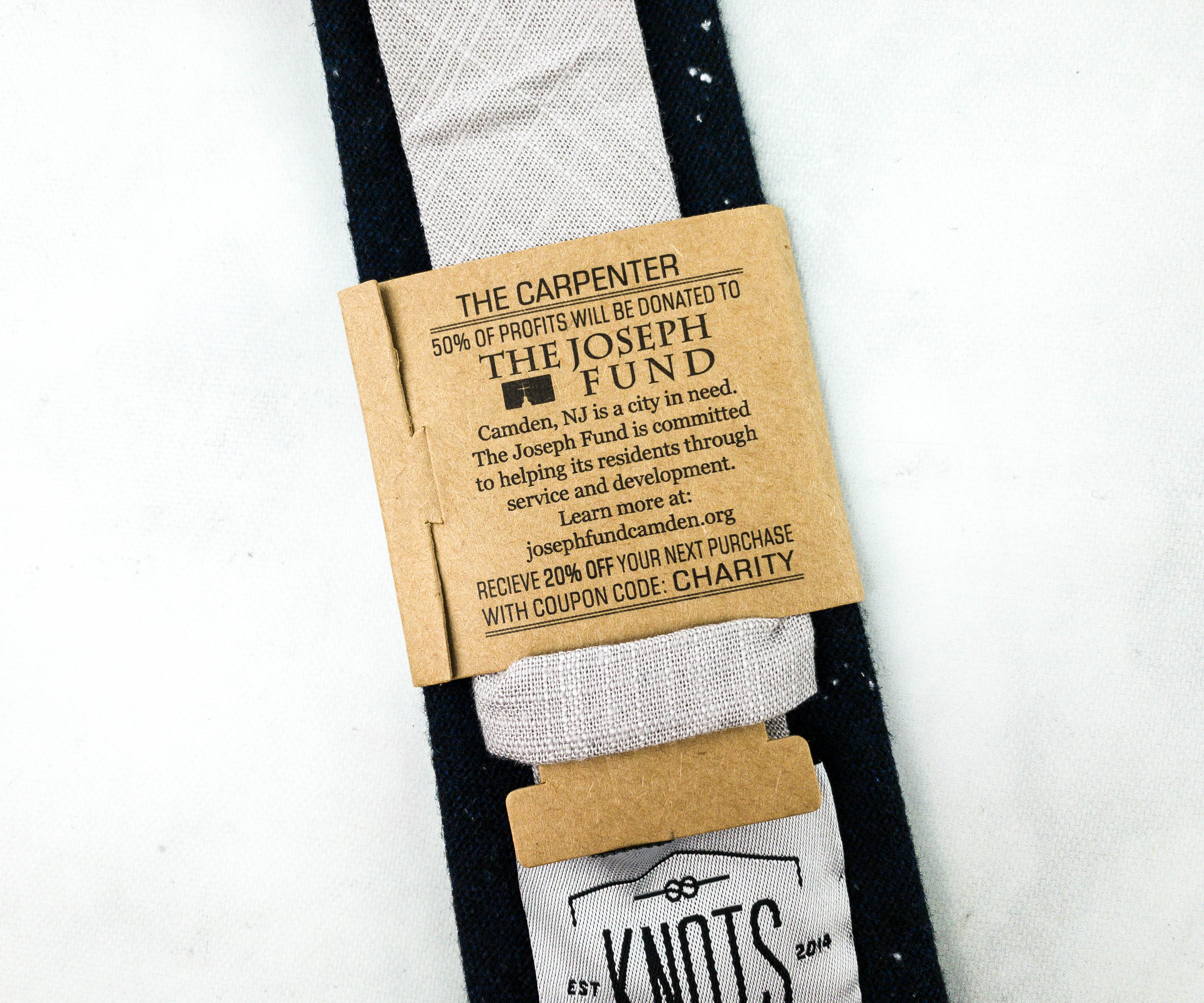 There's a 20% off coupon code provided at the back of the carton packaging.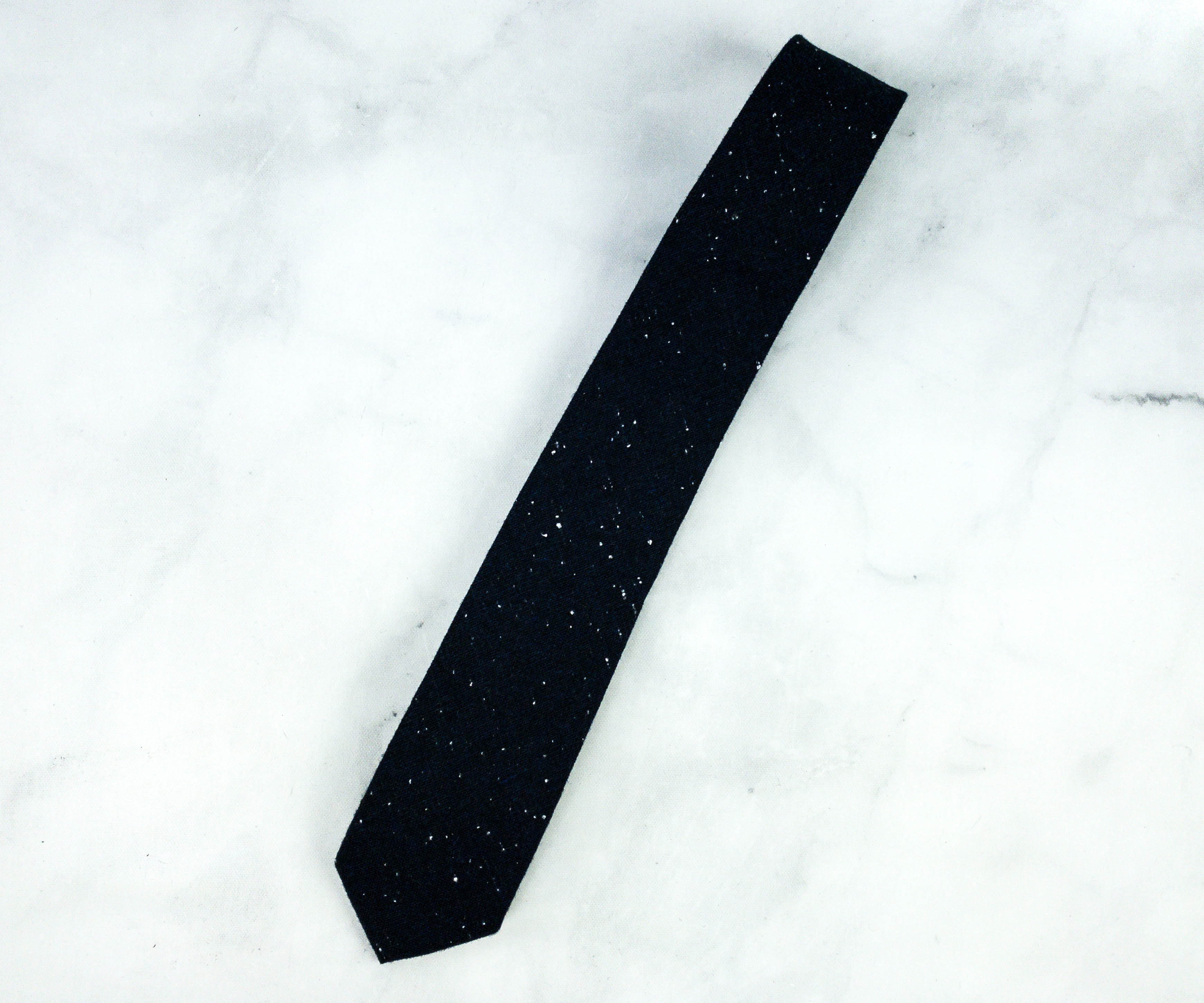 This necktie features a navy blue base color with a unique speckled design, which looks just like stars shining on the night sky.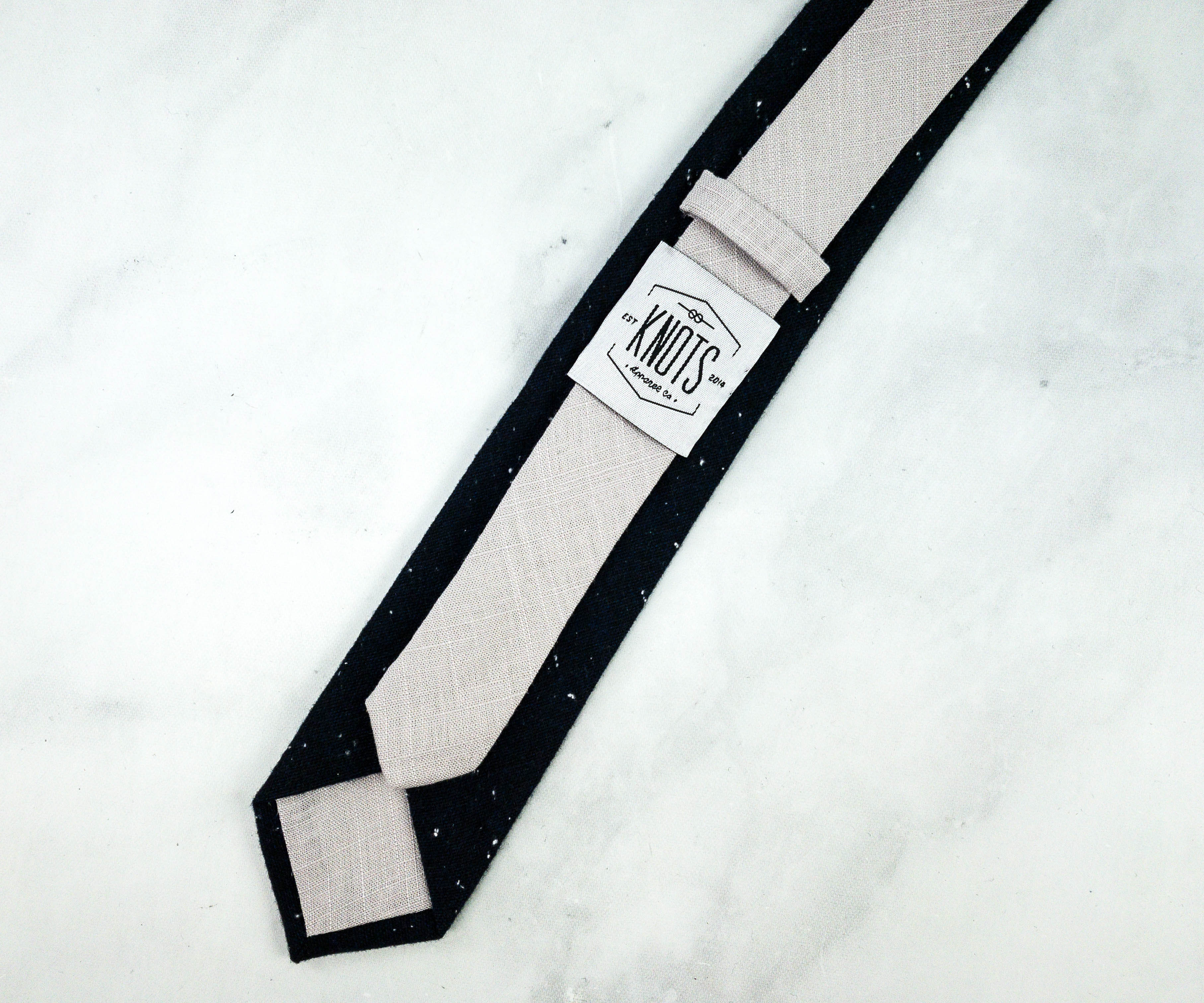 The necktie features a single loop strap where you can keep the other end of the tie in place. Also stitched on the back of the necktie is a label with the brand logo!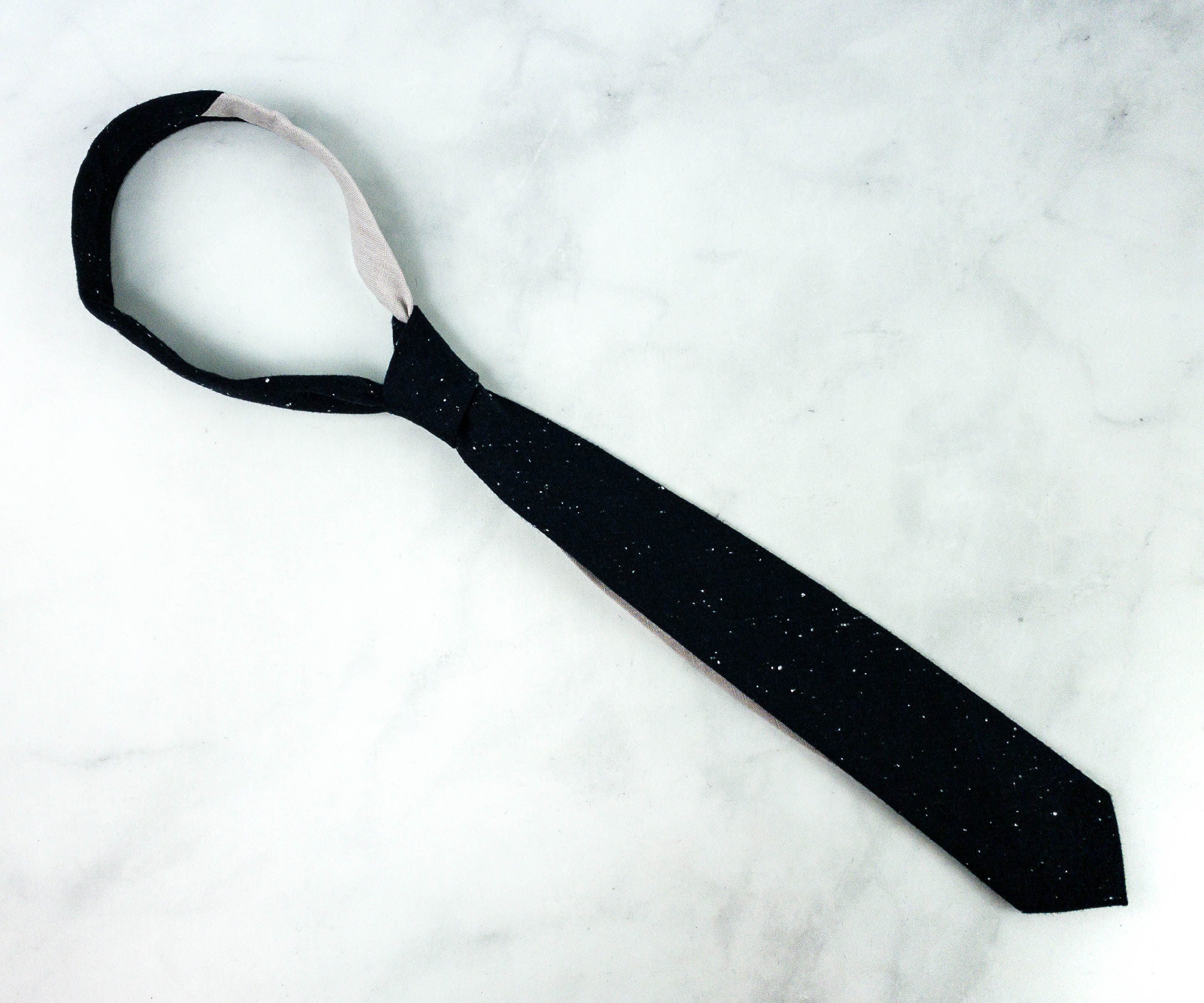 It gives off a laidback appeal so I like it. This tie is also soft and comfortable to wear.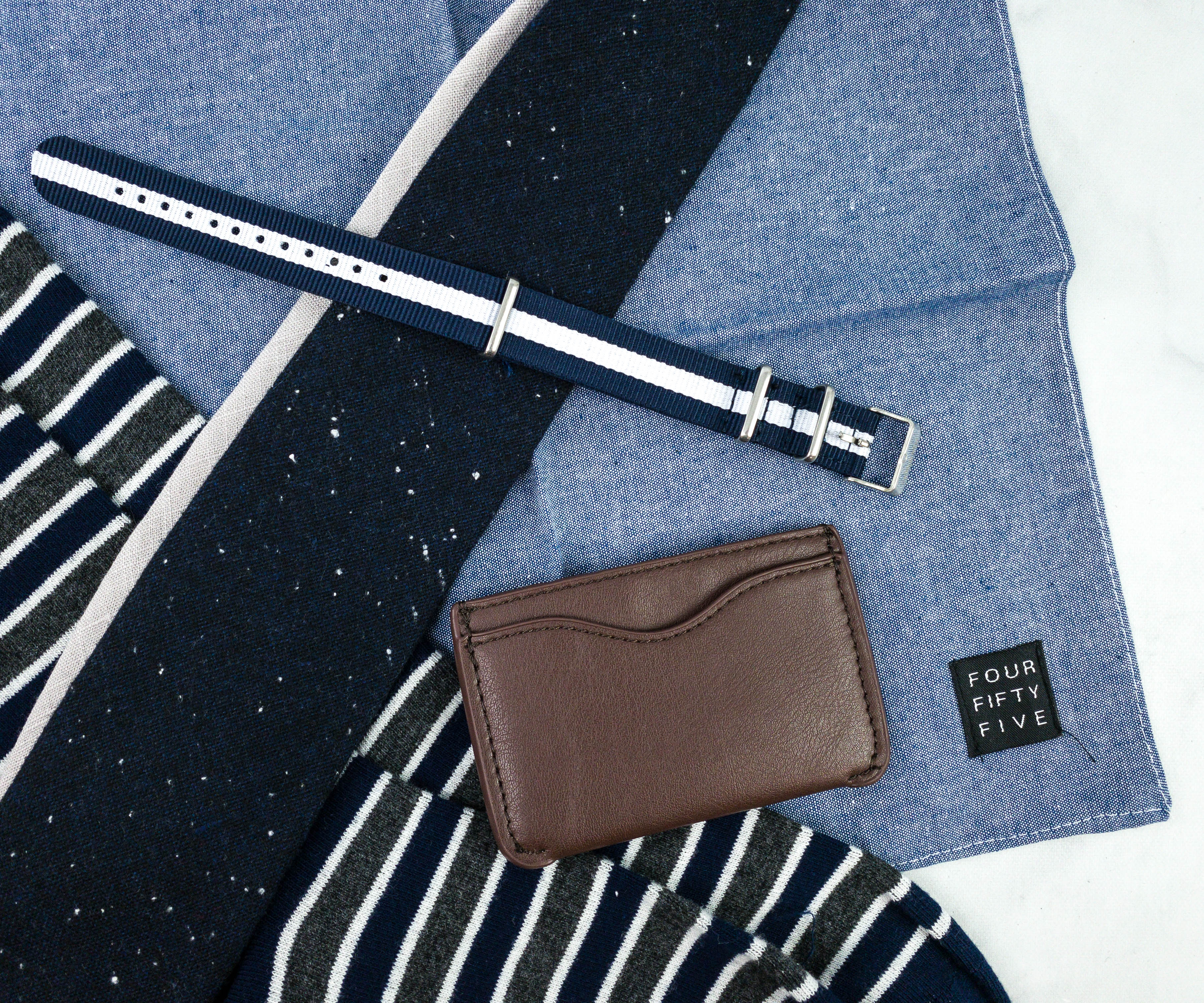 I really love all the men's accessories I received this month. I can wear them individually, but they look best when worn together!
SprezzaBox's monthly selections are always impressive! I made a great choice with Georgetown because the accessories are right up my alley. They lean towards a cool and more relaxed style! Aside from the staple items (socks, tie, and pocket square), the box also includes a couple of other items that I can use on a daily basis: a slim leather wallet and a woven nylon watch strap. With all these accessories, it's so easy to look and feel stylish! I recommend this subscription to any man who needs to amp up their formal attires whether for work or for other occasions!
Were you happy with this month's items?