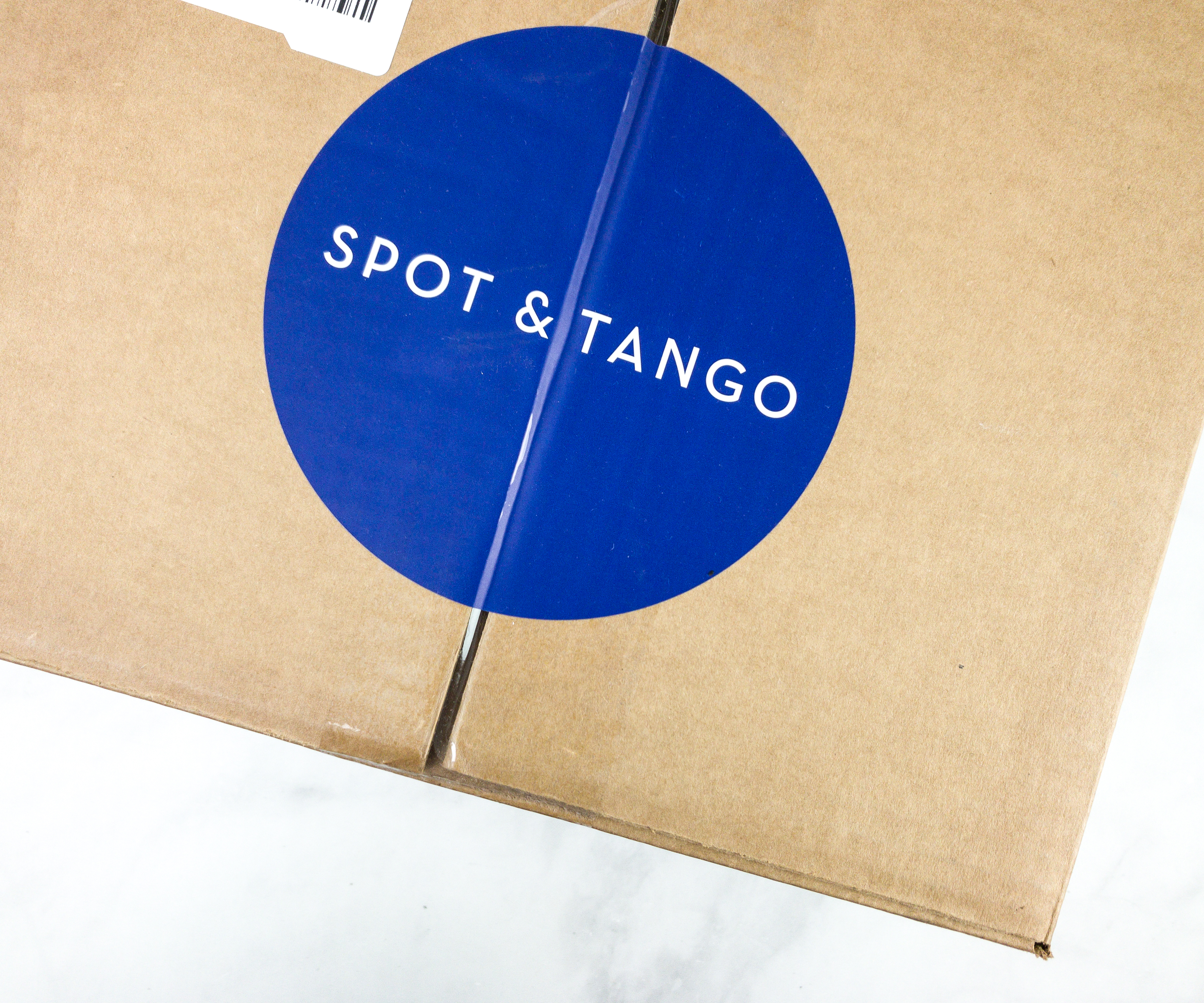 Spot & Tango is a monthly dog subscription that delivers ready-to-eat meals developed by the leading veterinarians and animal nutritionists. They are committed to delivering only the best and well-balanced meal for your pups that helps reduce weight and allergies while improving your dog's digestion, skin, and coat. They currently offer two choices:
Unkibble – dog food made with unique Fresh Dry process for a crunchy texture – starts at $7/week
Fresh – dog food with a soft, wet texture – starts at $15/week
Exact cost will depend on a variety of factors including age, weight, activity level, and more.
This review covers three Unkibble variations: Chicken & Brown Rice, Beef & Barley, and Duck & Salmon.
DEAL: Get 20% off your first TWO weeks! Deal applies automatically, just VISIT AND SUBSCRIBE.
Chicken & Brown Rice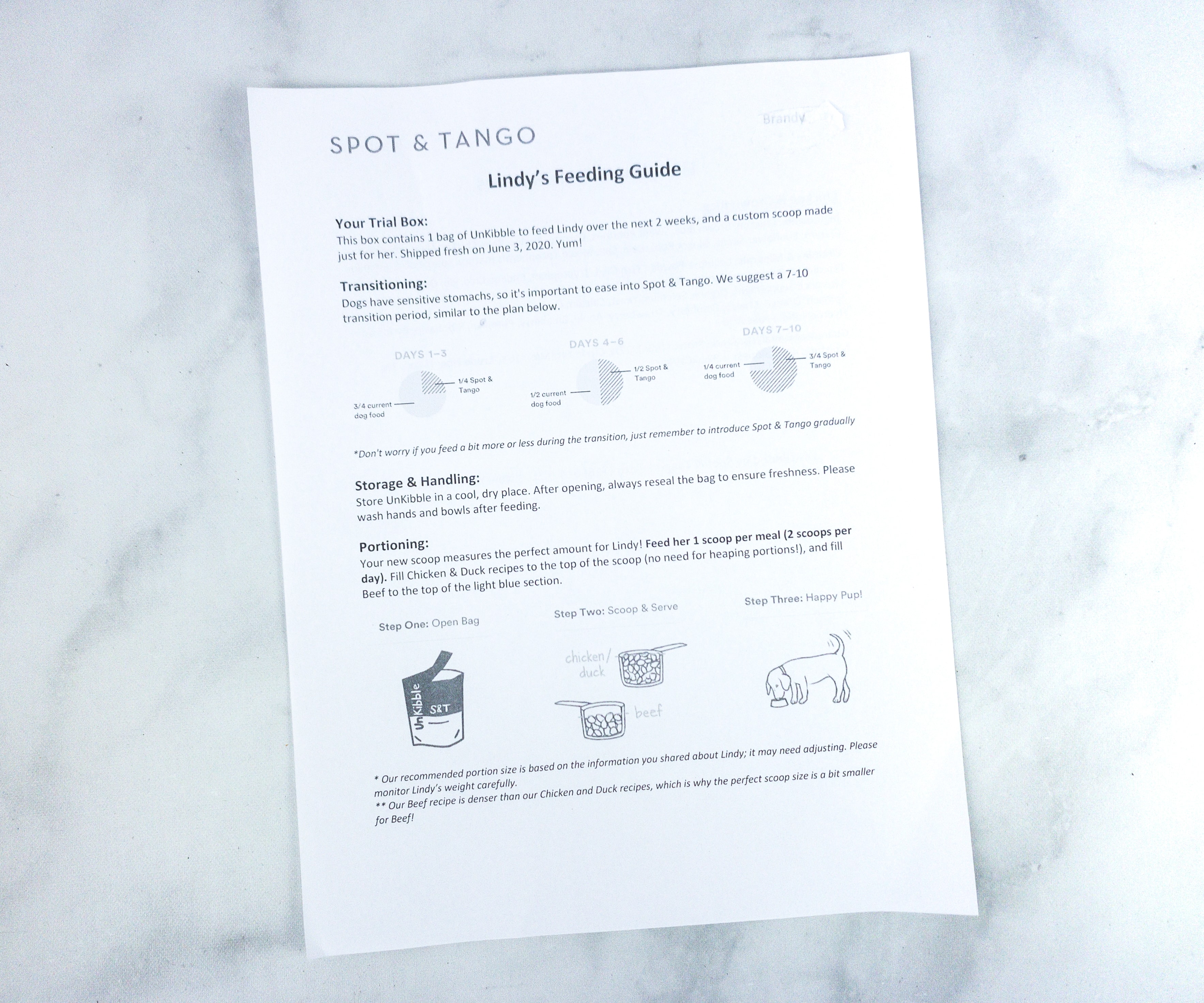 Each box includes a feeding guide. This one is for our Lindy, a senior miniature schnauzer!
At the back is a list of ingredients.
This brochure is all about the first two weeks of transition to Spot & Tango dog food.
It reminds pet parents to introduce new food slowly. In 14 days, they promise that your dog will already have boosted energy levels and smaller, less frequent stools. After a month, benefits include shinier coat, improved energy, better digestion, allergy relief, healthier weight, and more.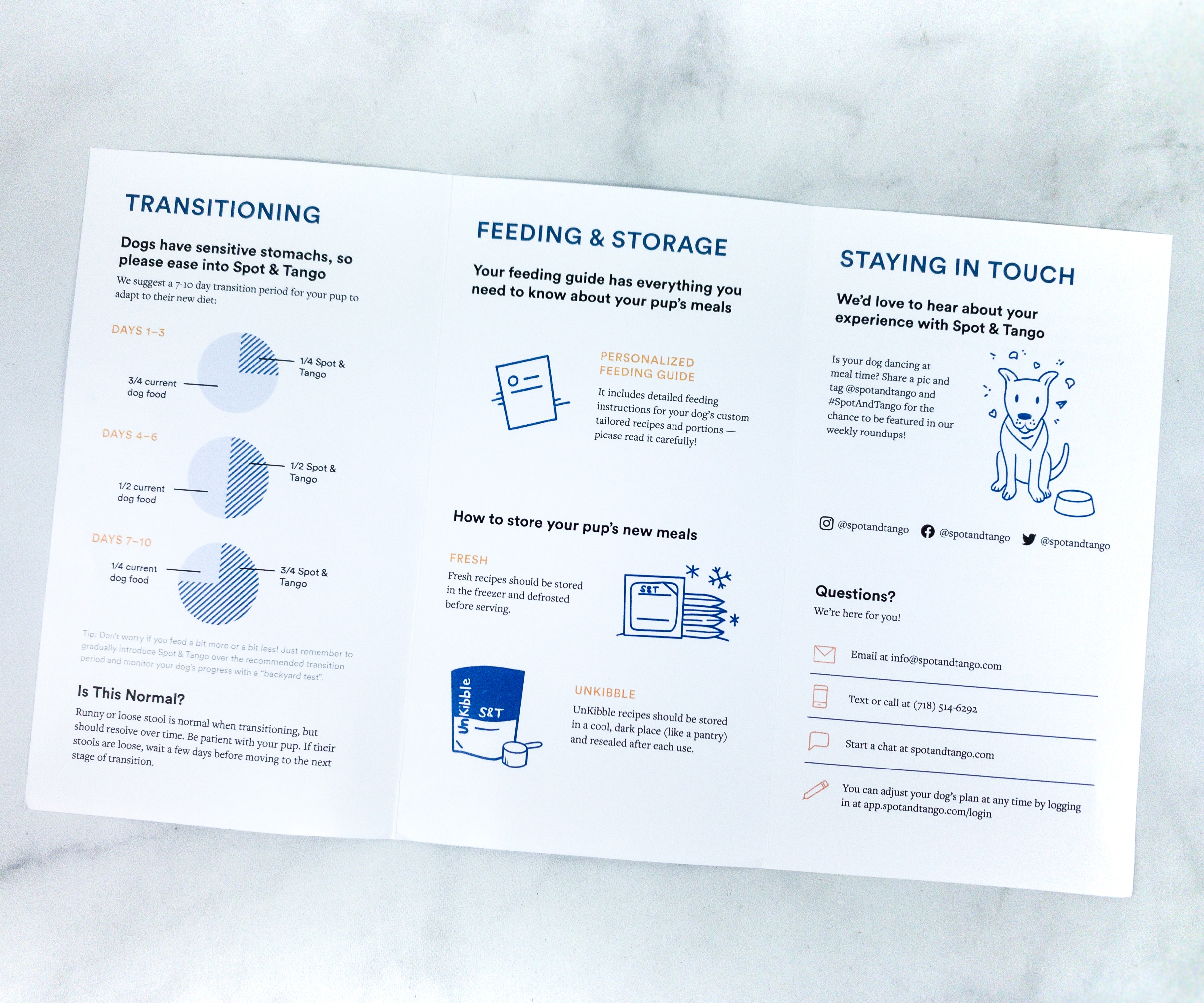 There are also tips for your dog's transition period, as well as feeding and storage guidelines.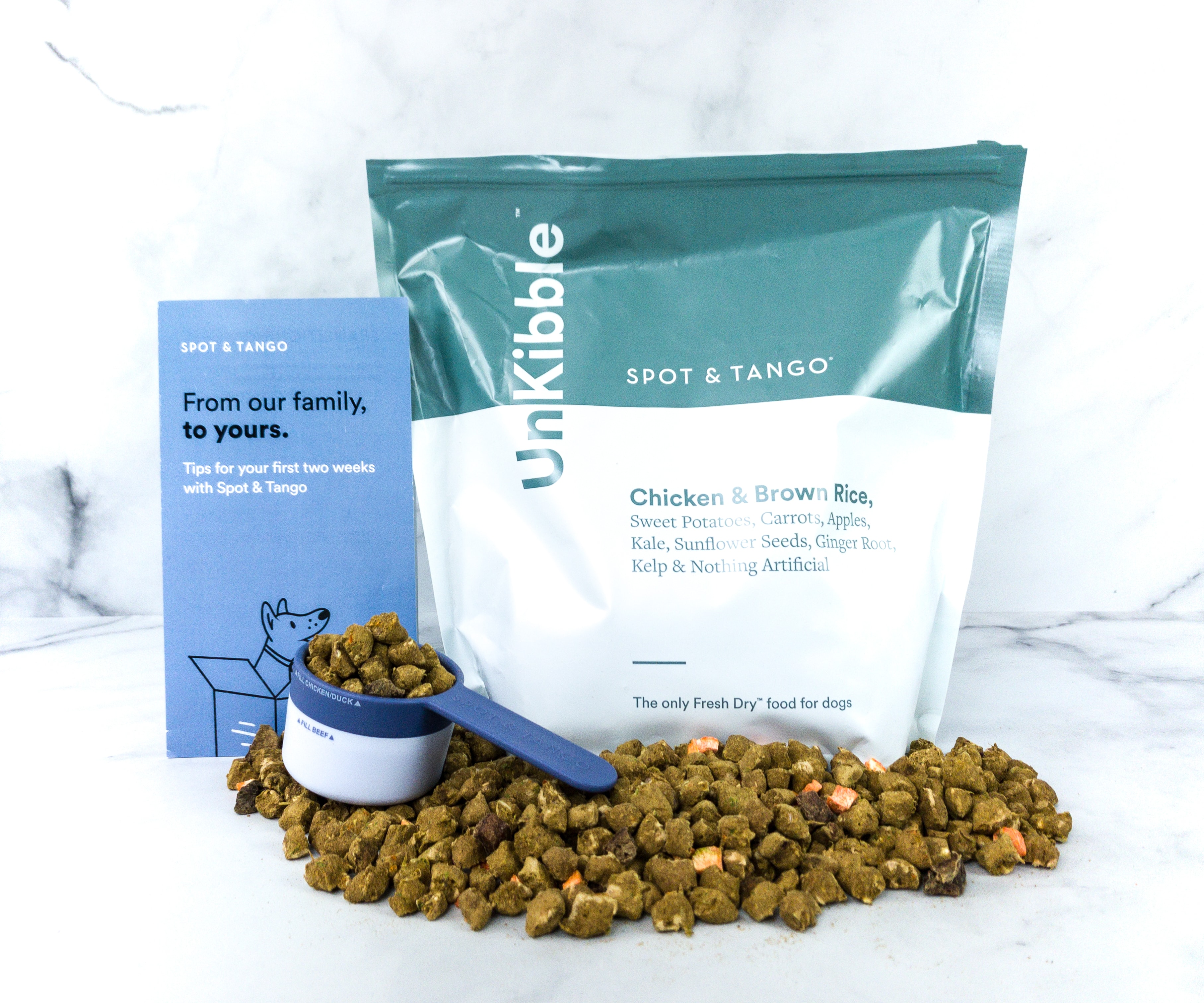 Spot & Tango Unkibble recipe is gently dehydrated at a low temperature, ensuring that the taste and nutrients remain in the food.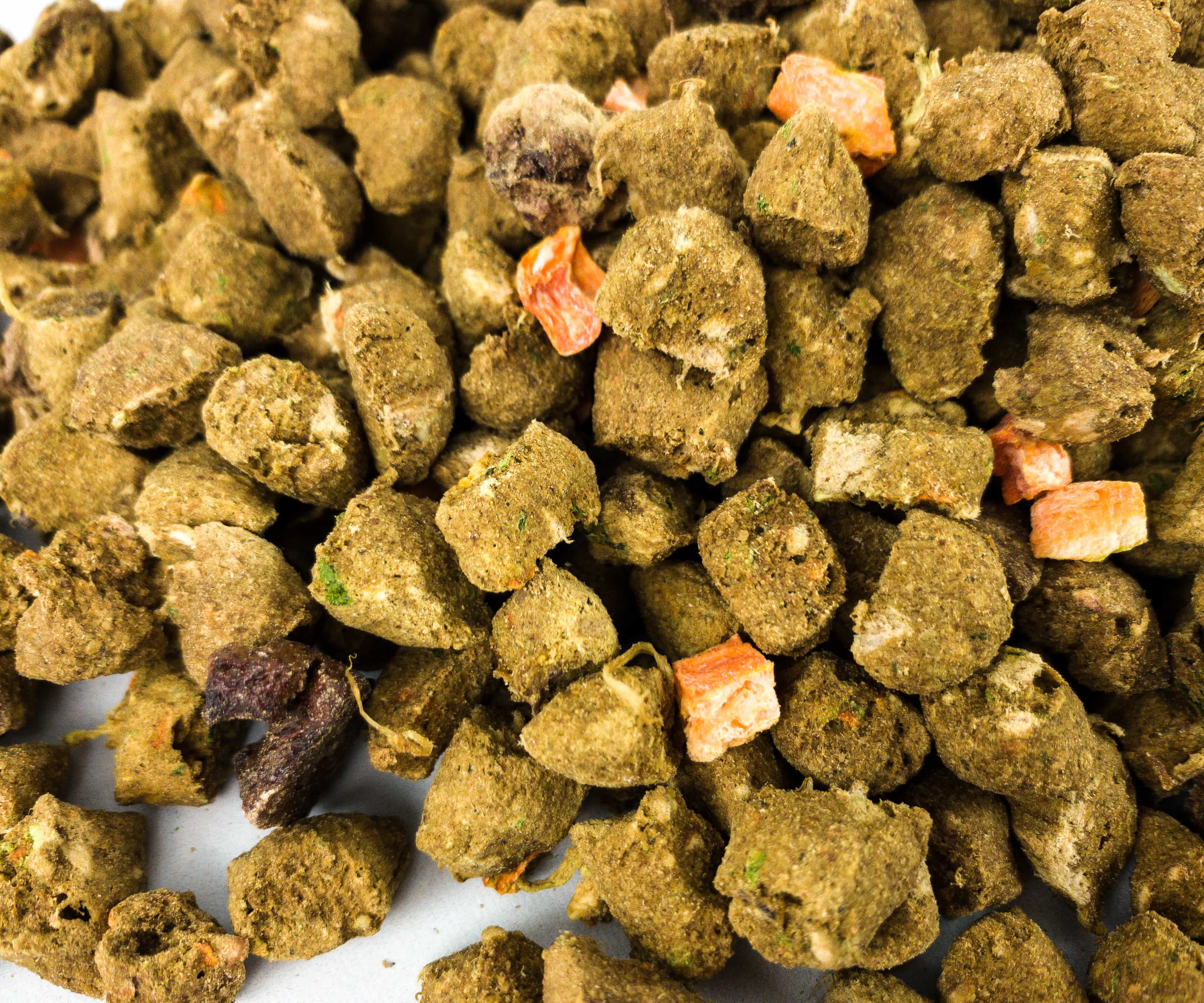 Aside from chicken and brown rice, this variant contains sweet potatoes, carrots, apples, kale, chicken liver, chicken gizzard, sunflower seeds, ginger root, kelp, salt, and mixed tocopherols (natural source of vitamin E).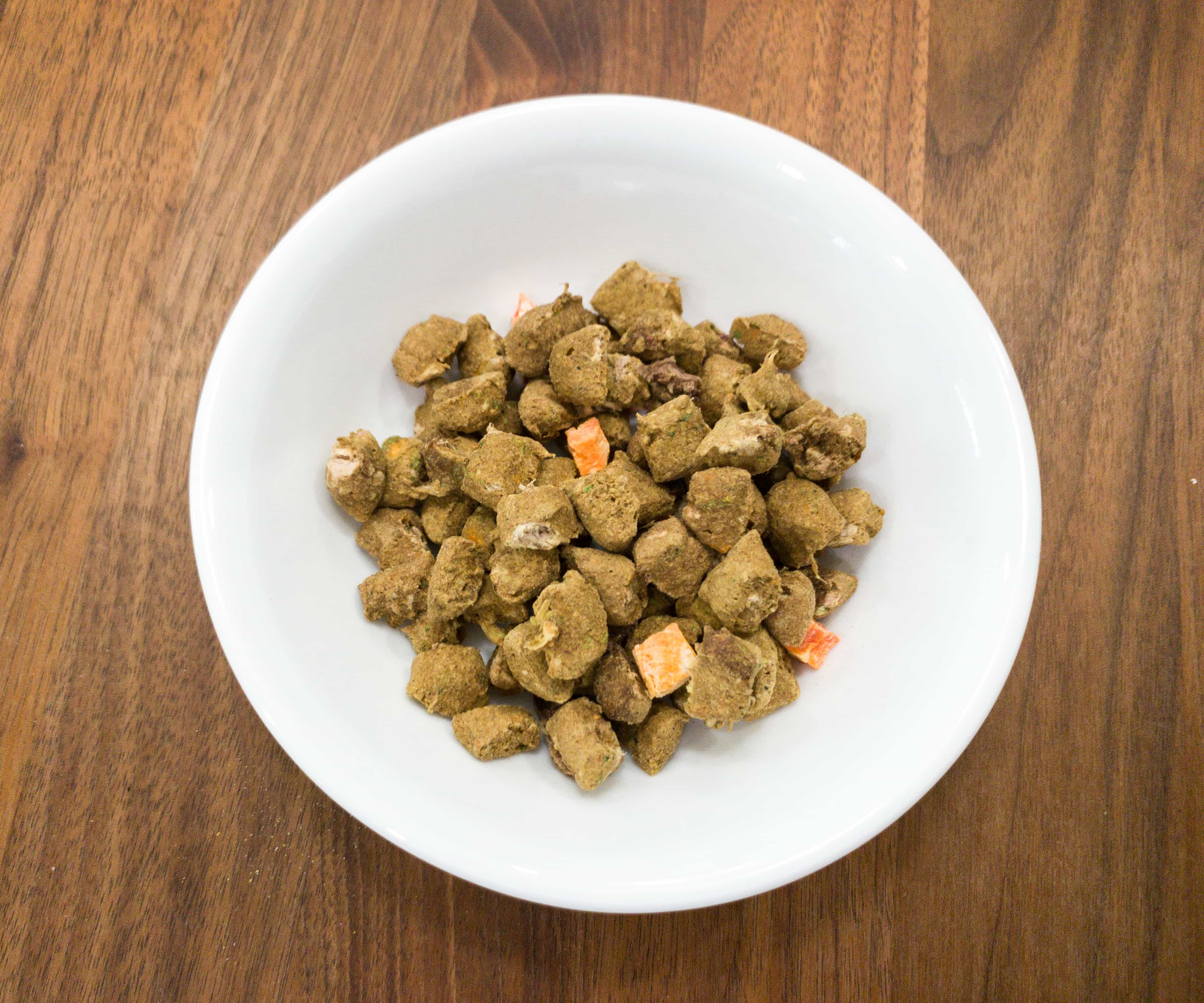 This dry dog food comes in bite-sized pieces, making it easy for our pups to eat and digest. These are also pretty crunchy and easy to scoop.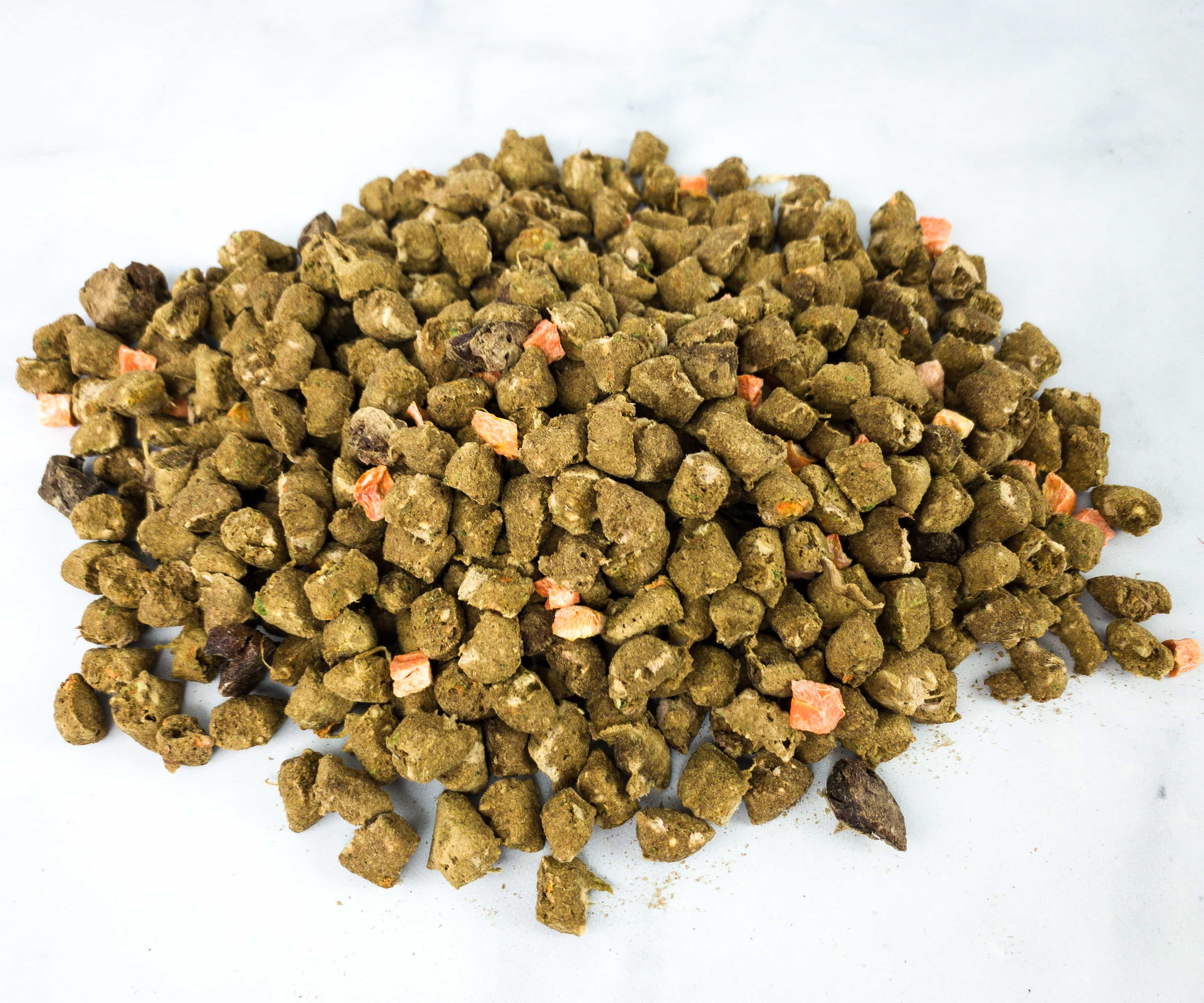 Sweet potato does not just add a hint of sweetness to the dry meal, it's also good for dogs as it's rich in vitamin C and A. Another unique ingredient in this variant is sunflower seeds, which are known to be rich in vitamin E.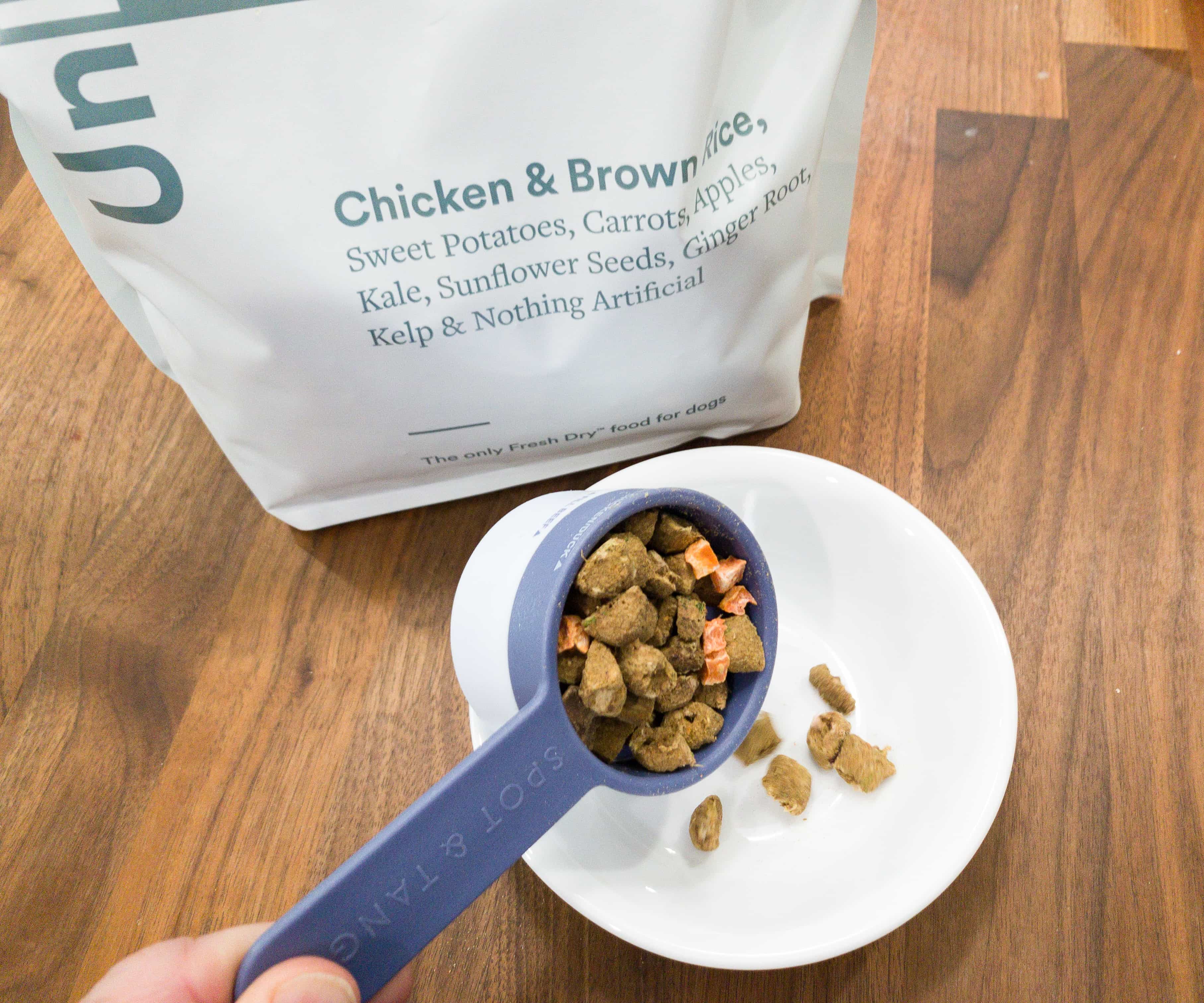 To prepare, simply get a full scoop of treat from the bag and serve. Each scoop is equivalent to one whole meal!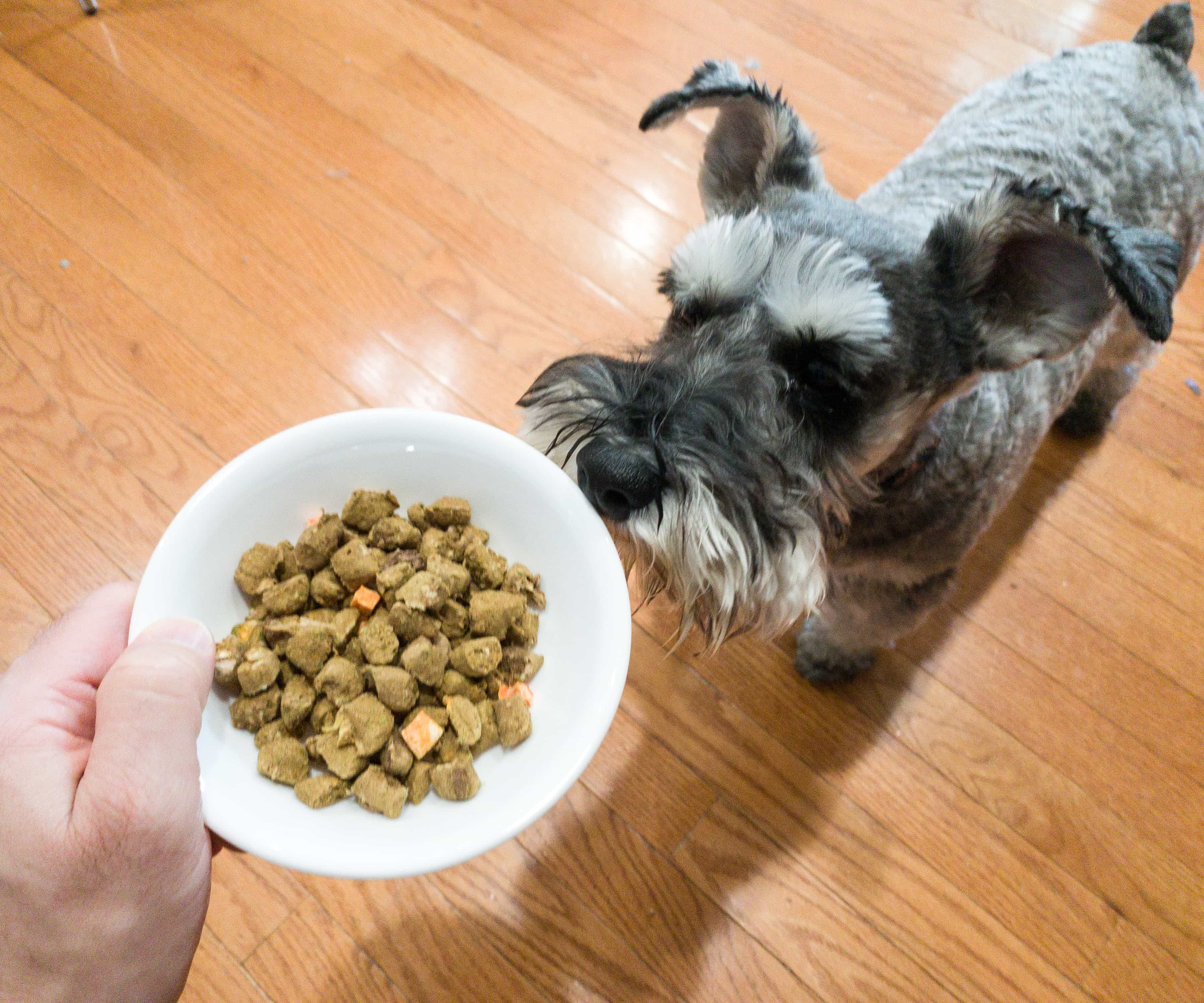 This meal is good for the gut, recommended for dogs who have a sensitive stomach. It was a hit with Lindy!
Beef & Barley
Here's the list of ingredients for Beef & Barley!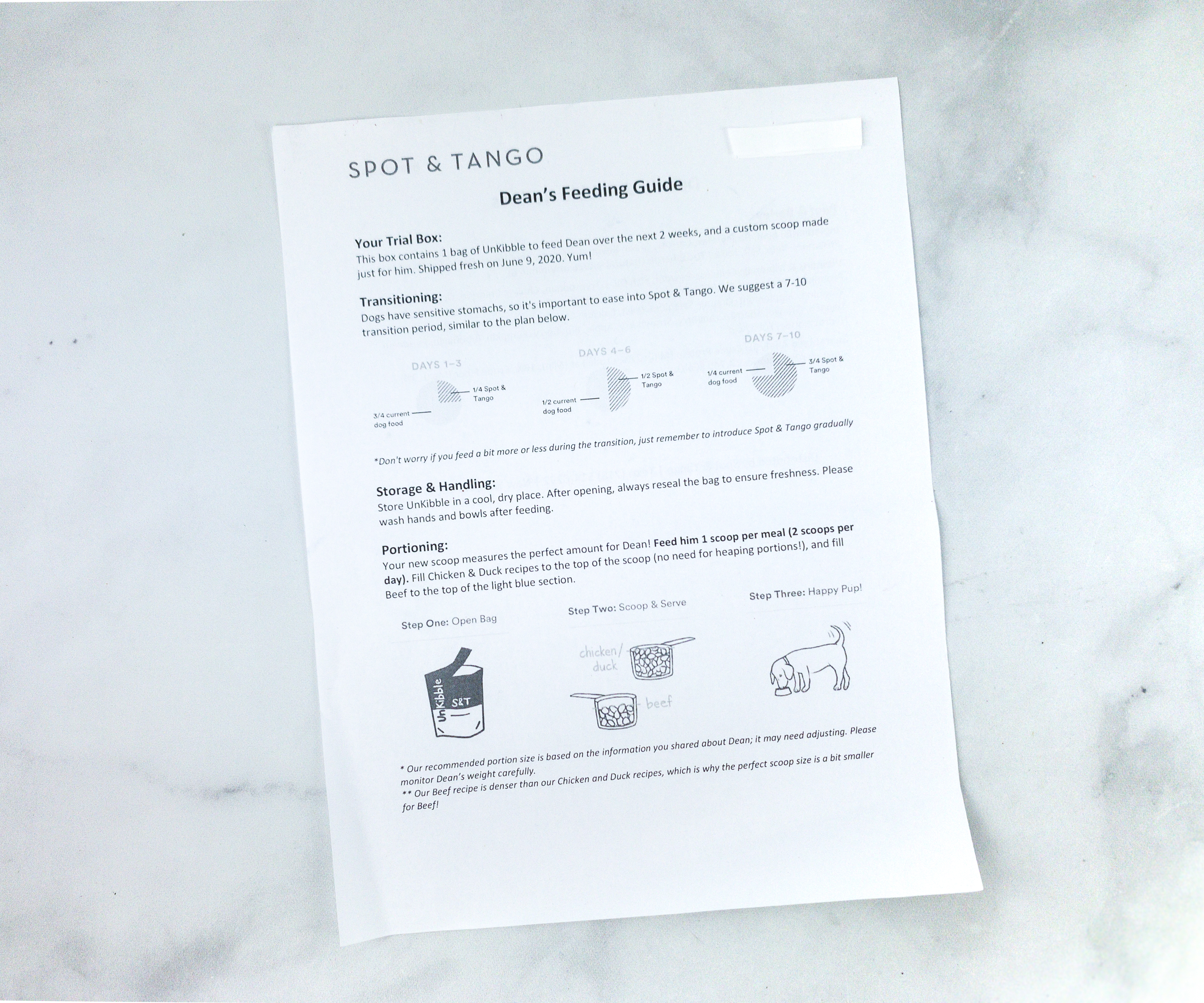 We have another personal feeding guideline, and this time it's for our Dean who is also a miniature schnauzer.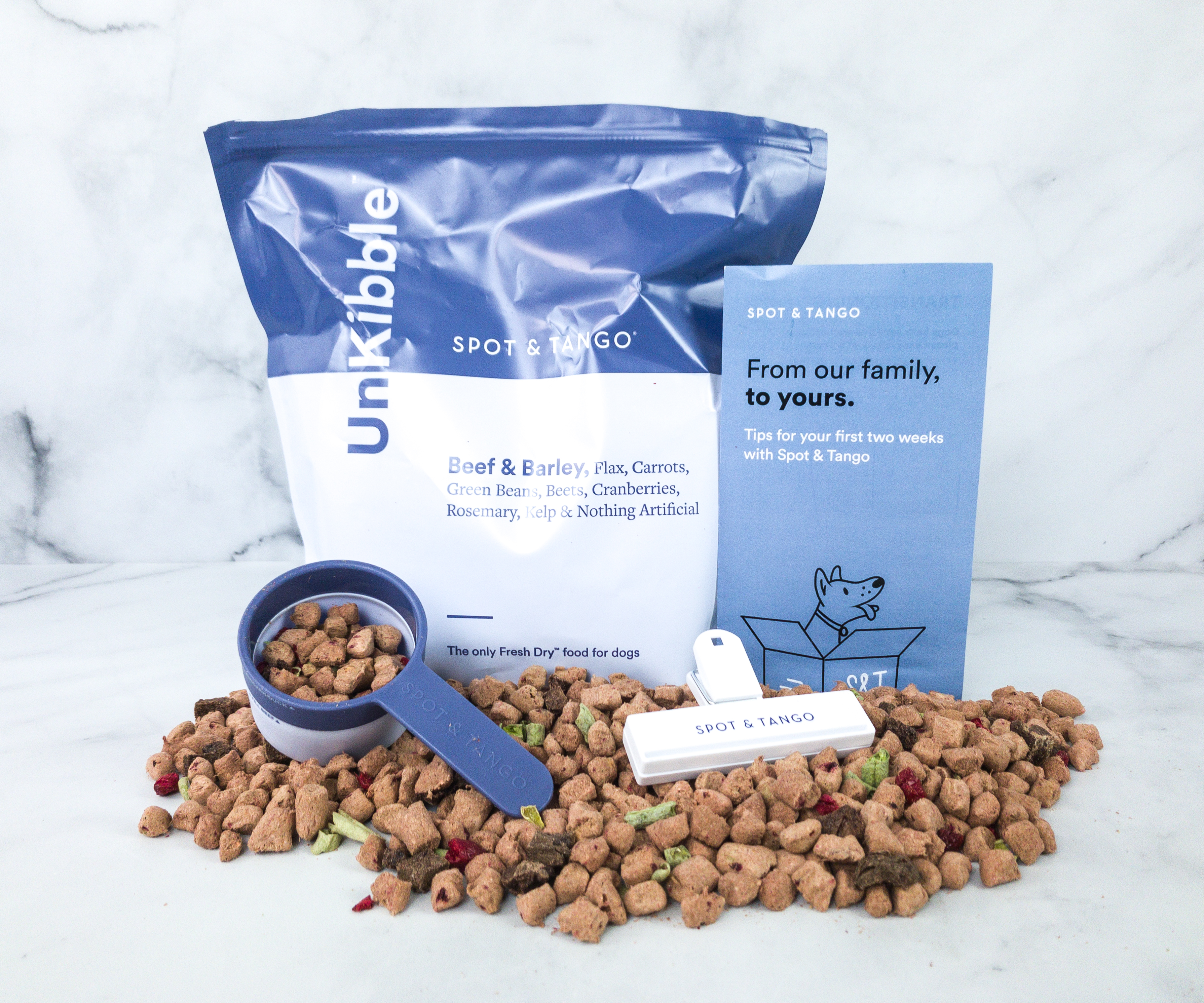 This recipe is made with all-natural ingredients that include beef, barley, flax, carrots, green beans, beets, beef liver, and beef heart.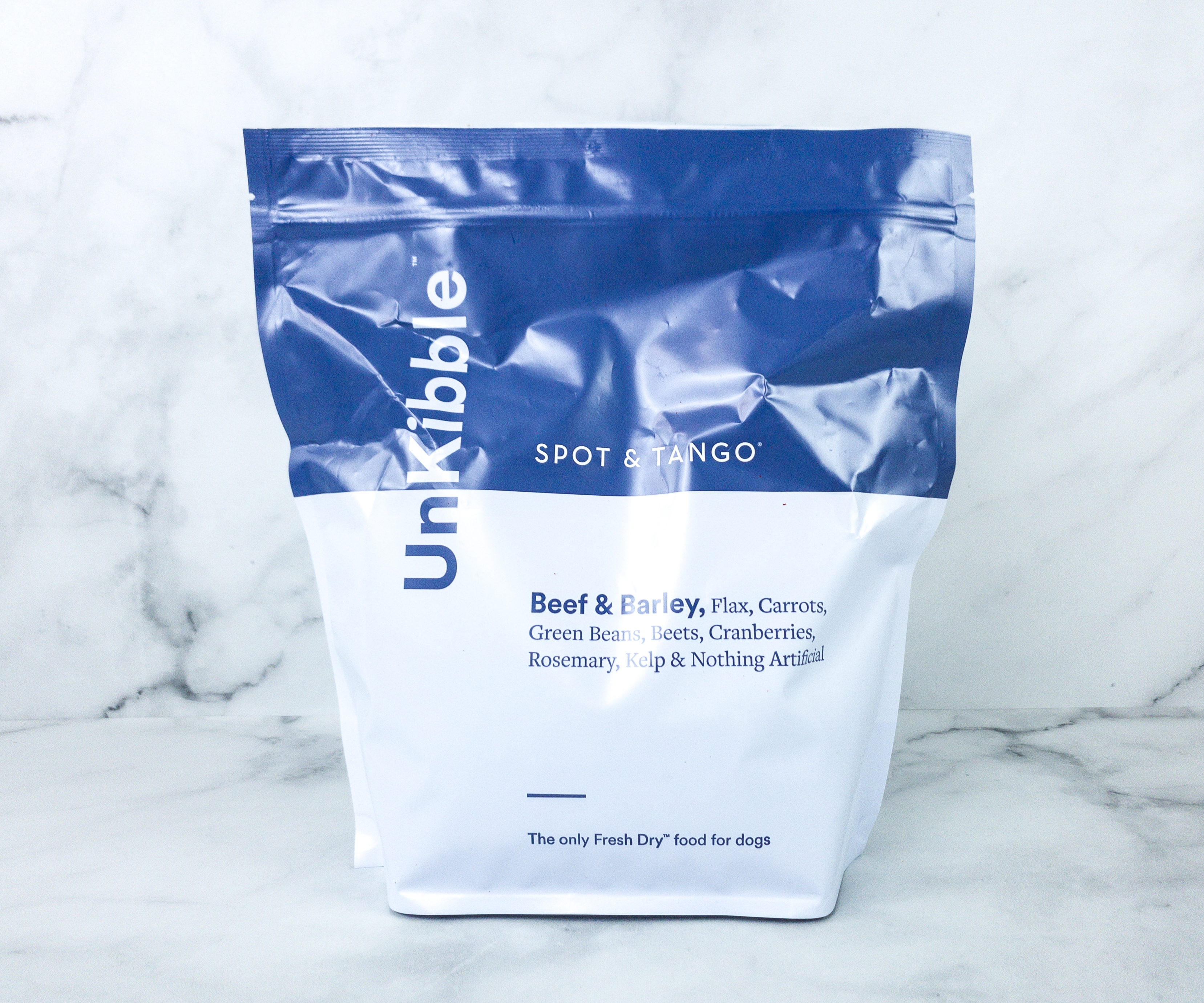 It's the least expensive Unkibble recipe. This is not gluten-free, but barley is generally safe for dogs unless they have a sensitivity to gluten.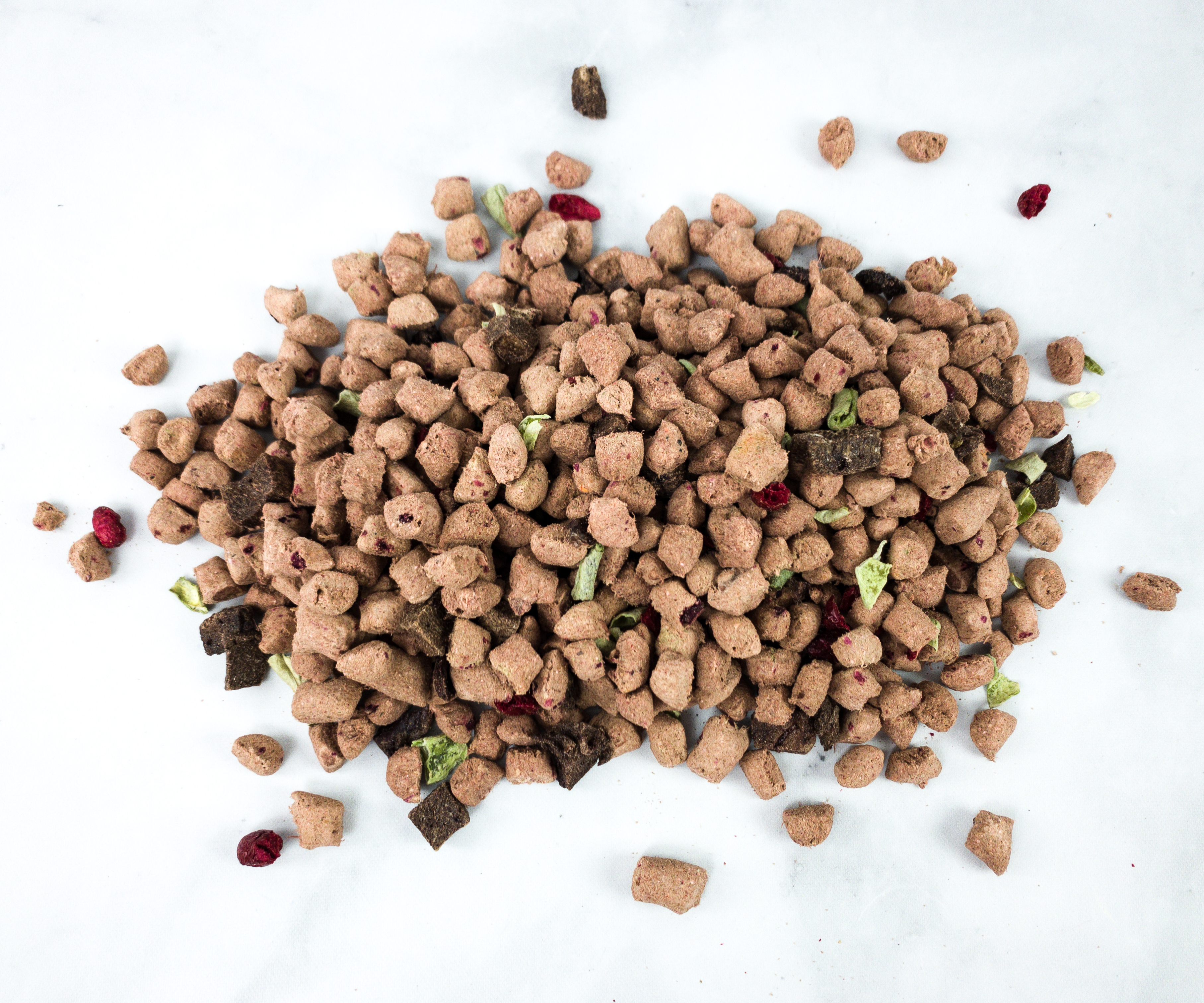 Beef, as we all know, is a great source of protein for dogs. Adding carrots and green beans to the meal is also a great idea as it's a great source of fiber and helps boost heart health.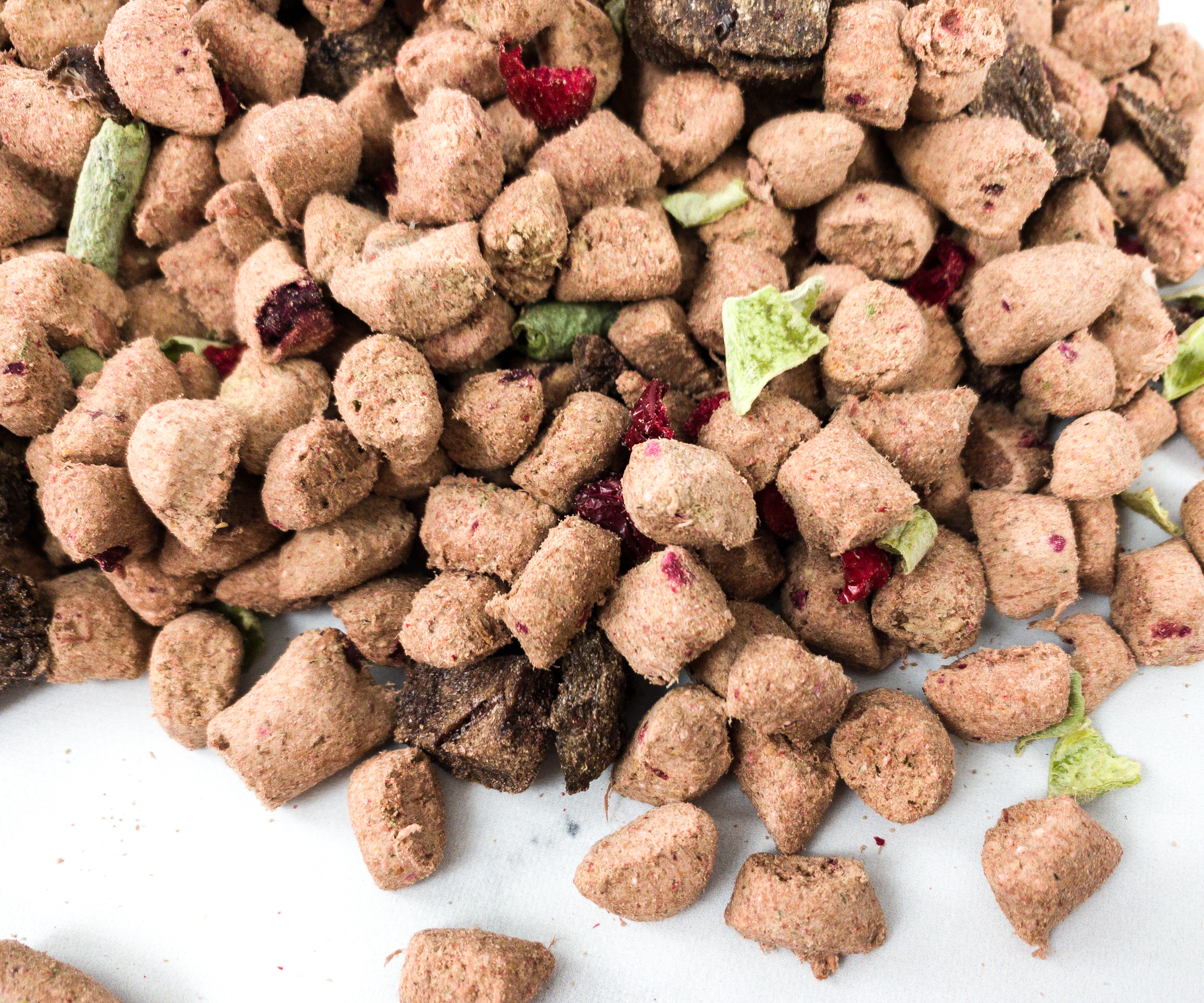 They are consistent with the size of the dog food!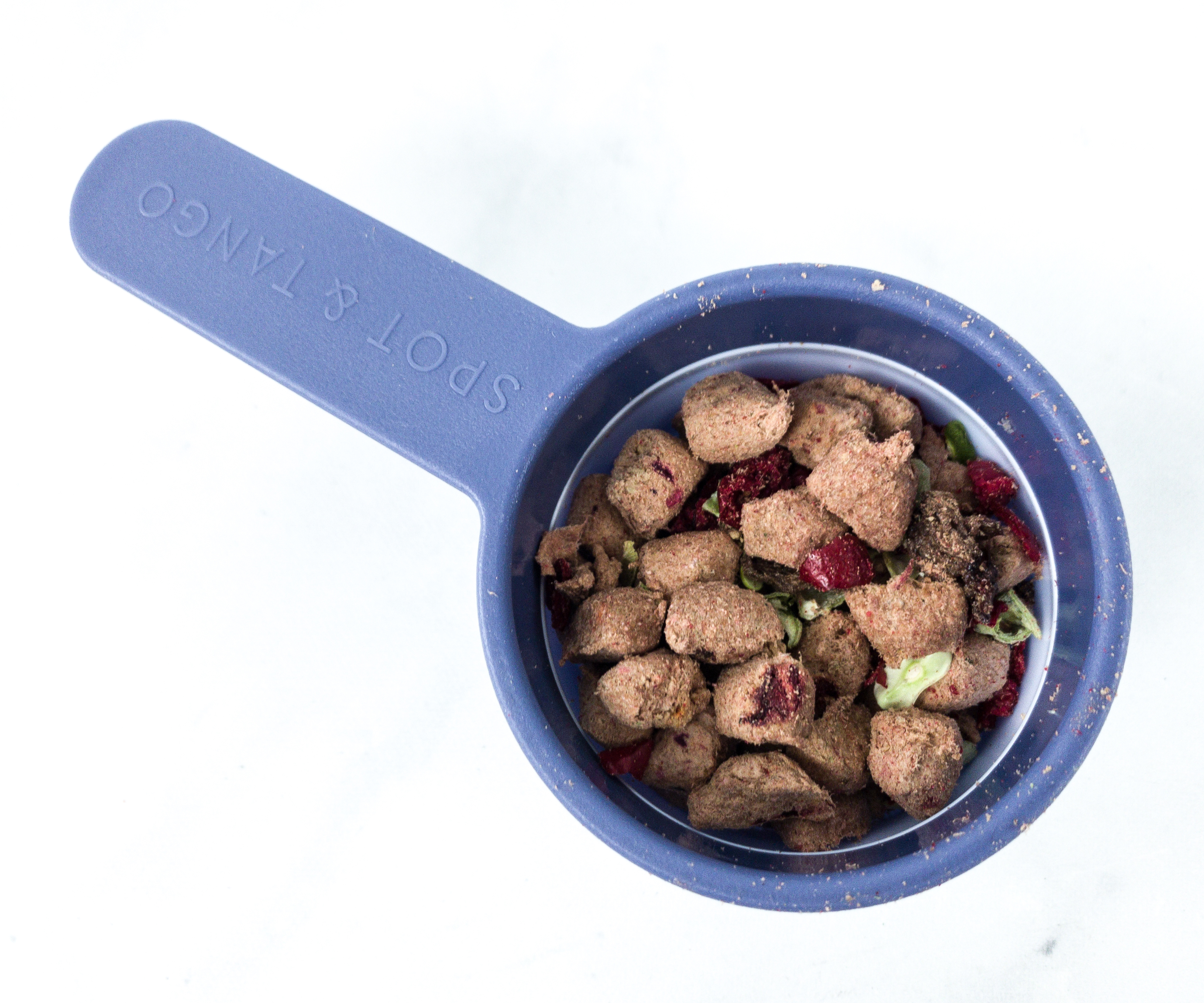 We can also clearly see chunks of beef liver and cranberries here, which just proves that Unkibble is made with real ingredients.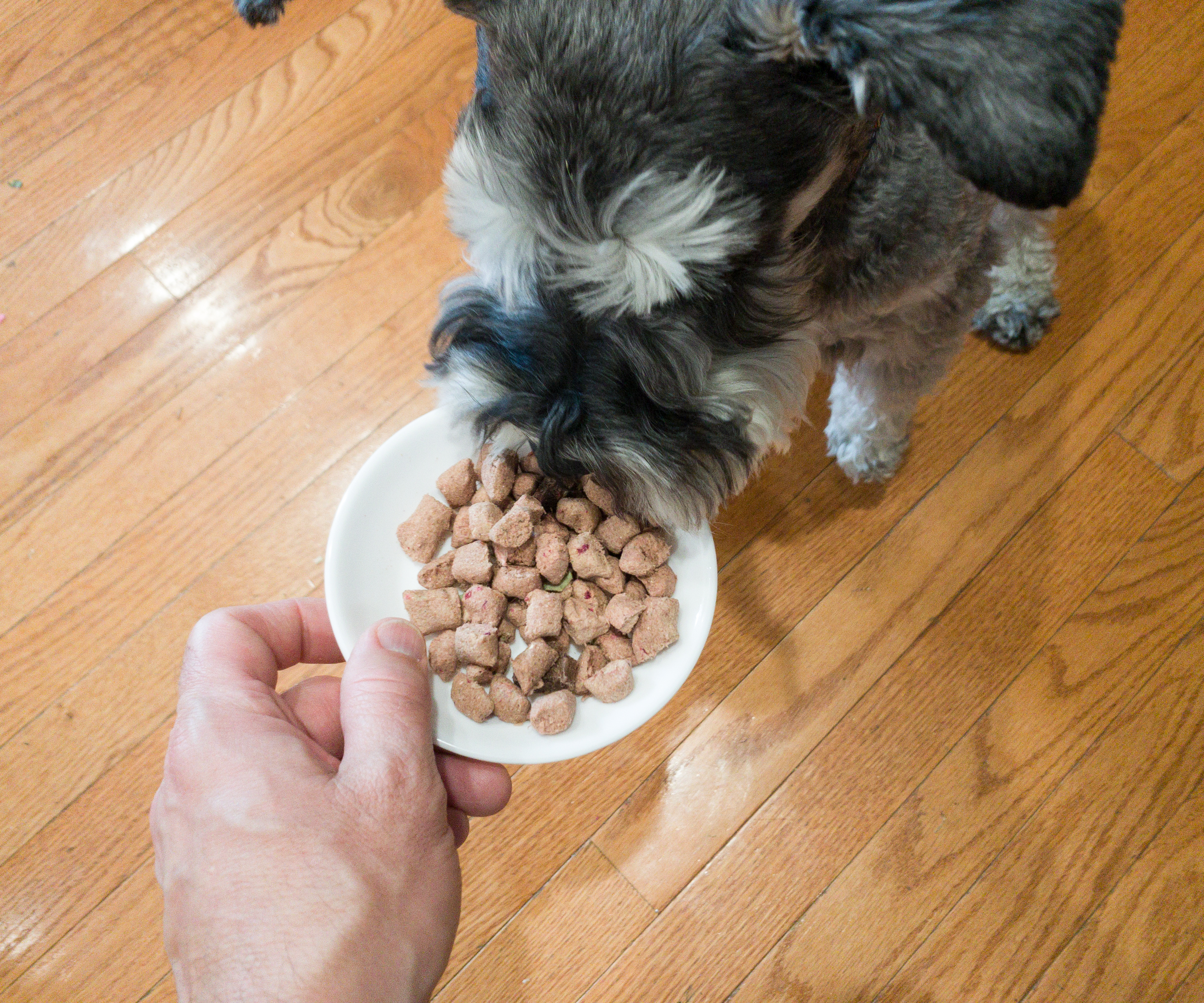 Here's Dean, who started by sniffing all over the treats.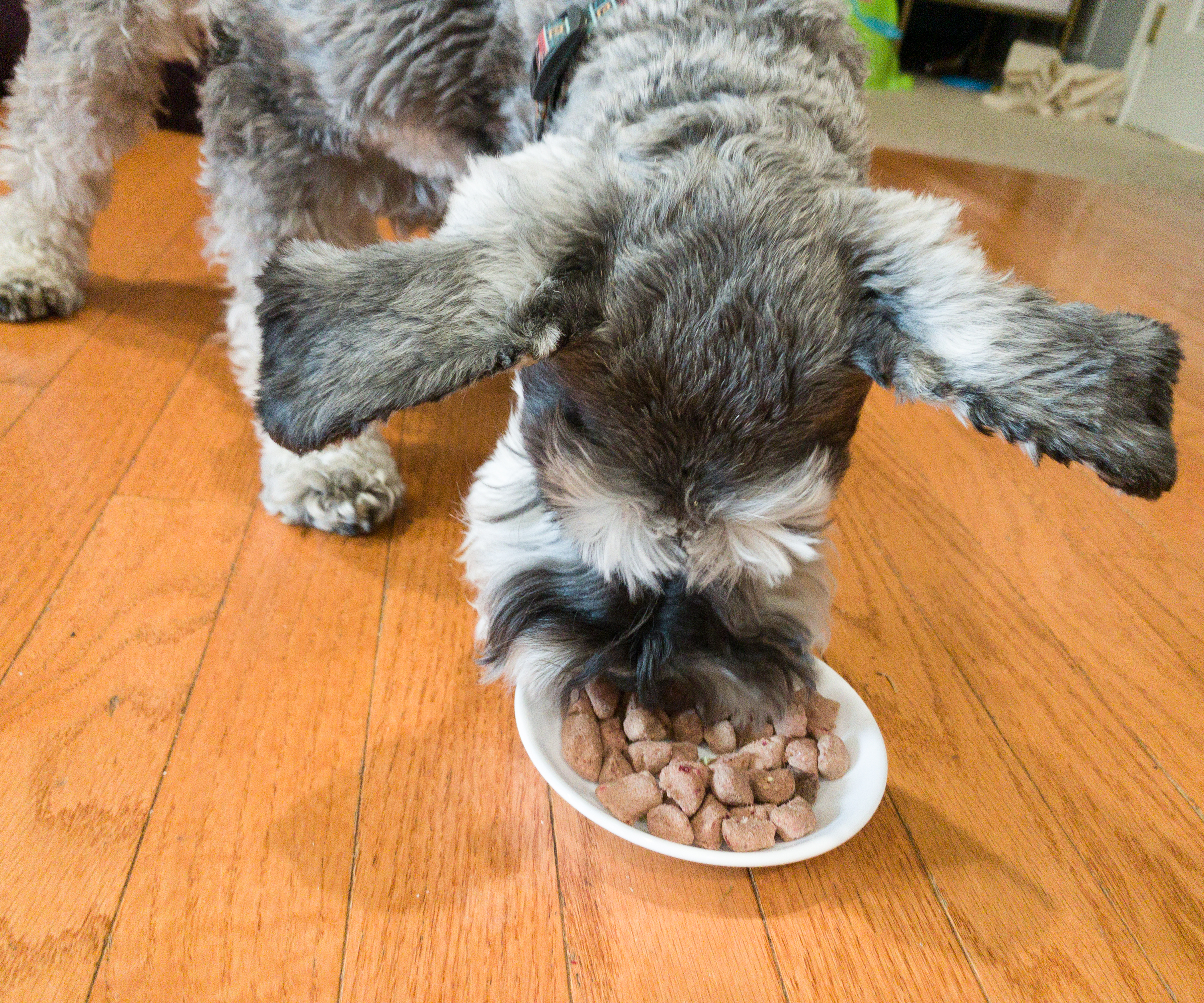 Once he pups started eating, he did not stop until all the treats are gone and the plate is as clean as new!
Lindy also tried out this meal and liked it just as much as Dean. She is a senior dog but she doesn't have problems with digesting Unkibble!
Duck & Salmon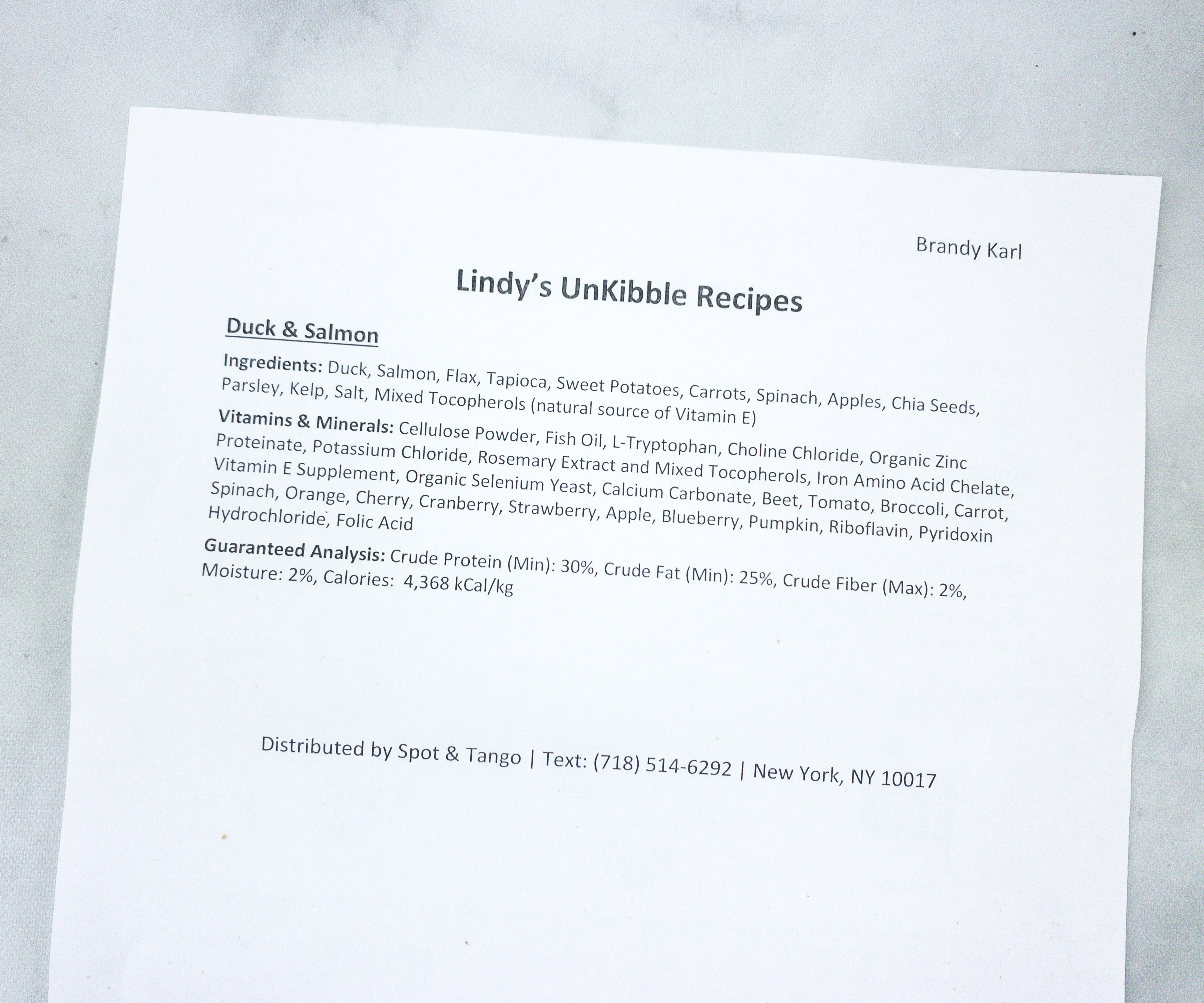 Here's the ingredient list for Duck & Salmon!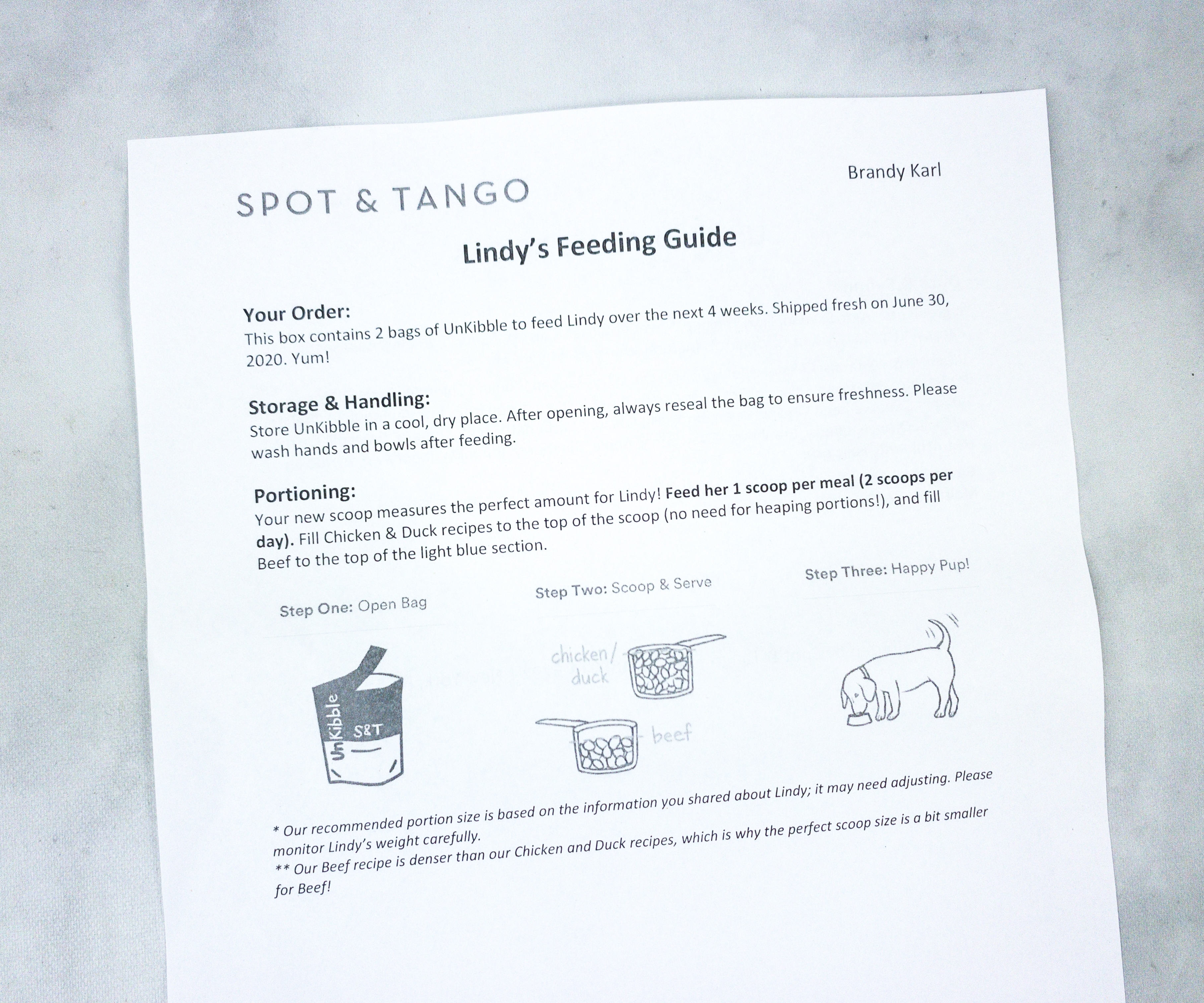 This personalized feeding guideline is again for Lindy!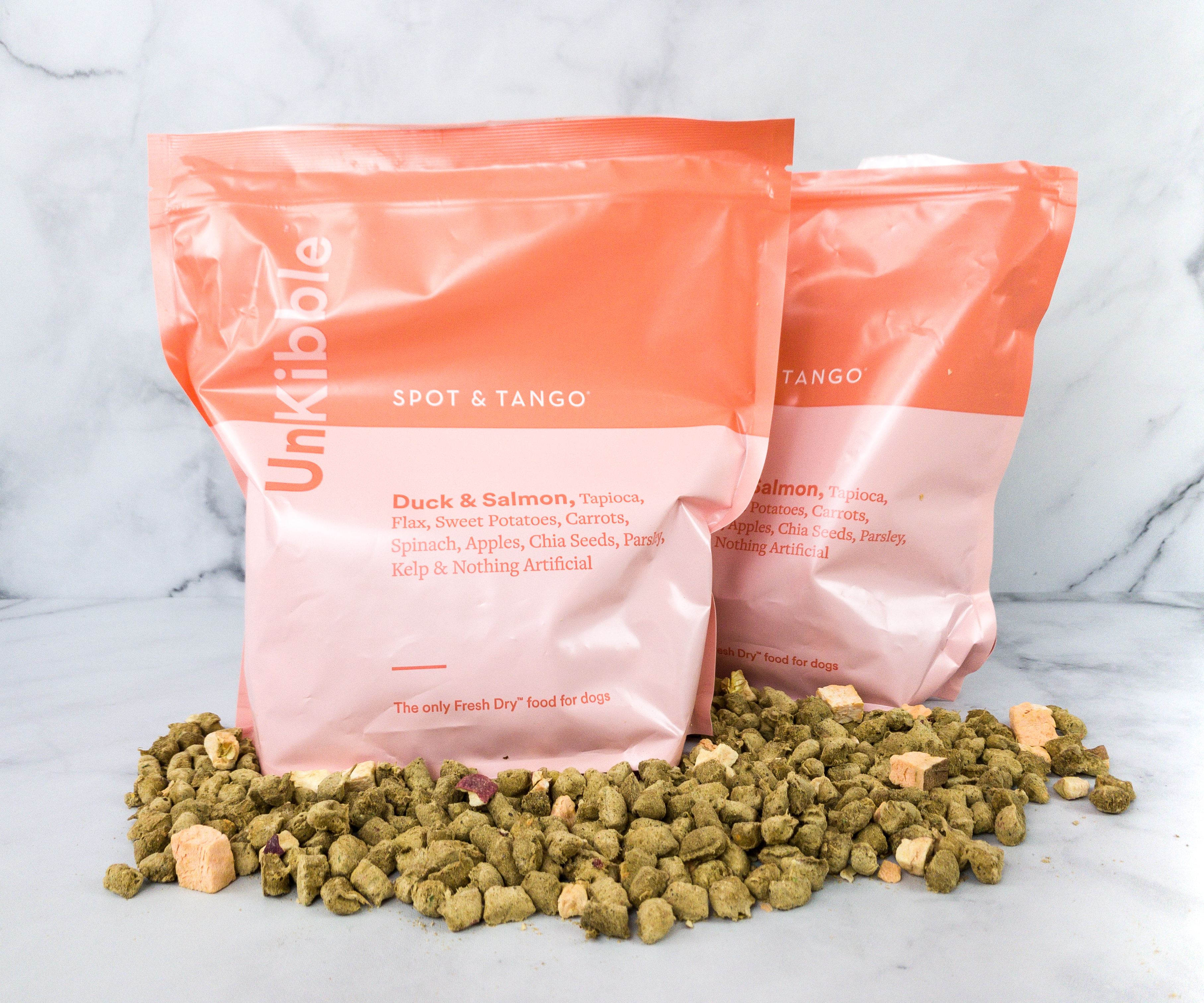 This dry food for dogs is made with real ingredients including duck, salmon, tapioca, flax, sweet potatoes, carrots, spinach, apples, chia seeds, parsley, and kelp.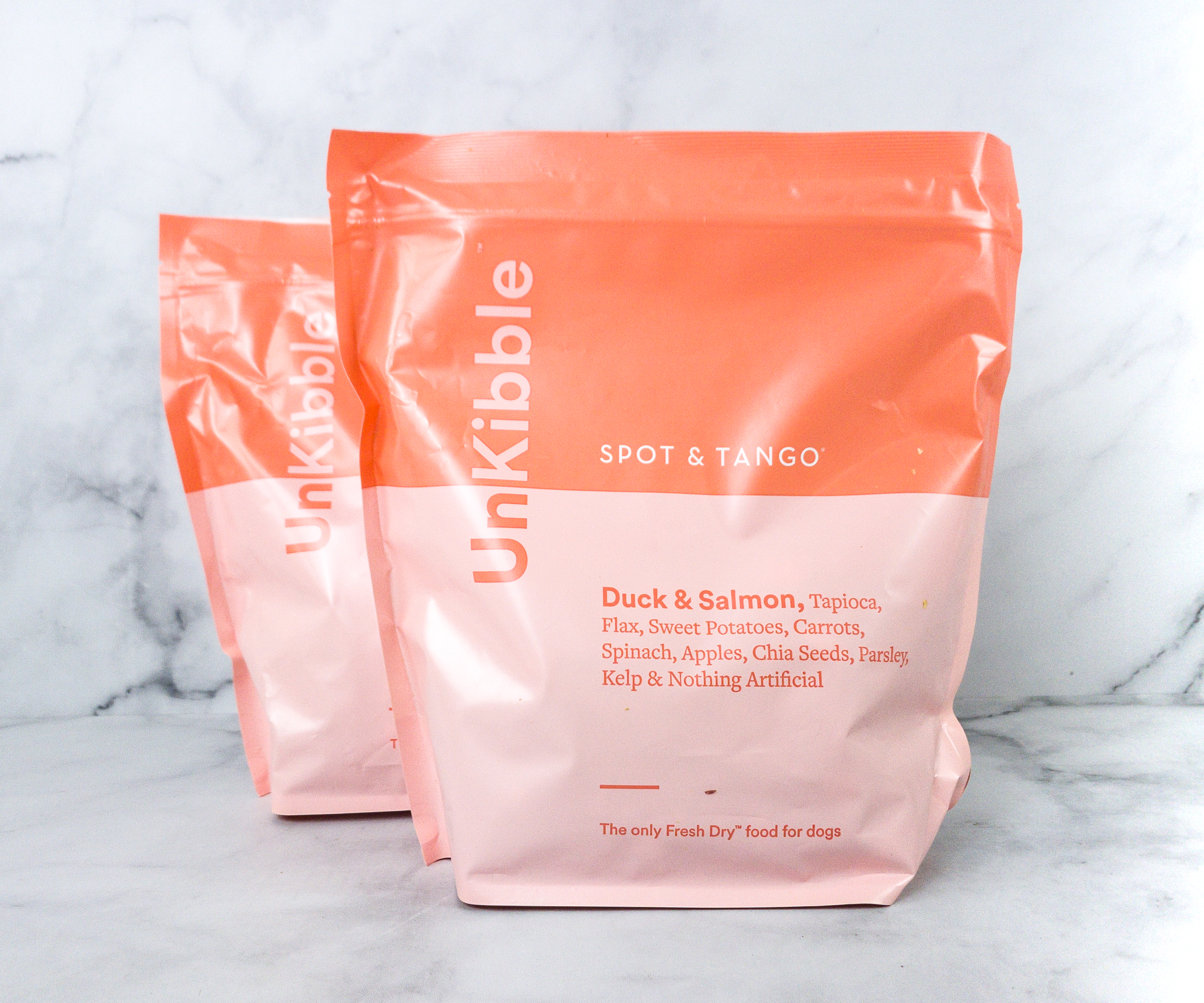 Salmon is good for dogs because it contains omega-3 fatty acids that support the immune system and decrease inflammation.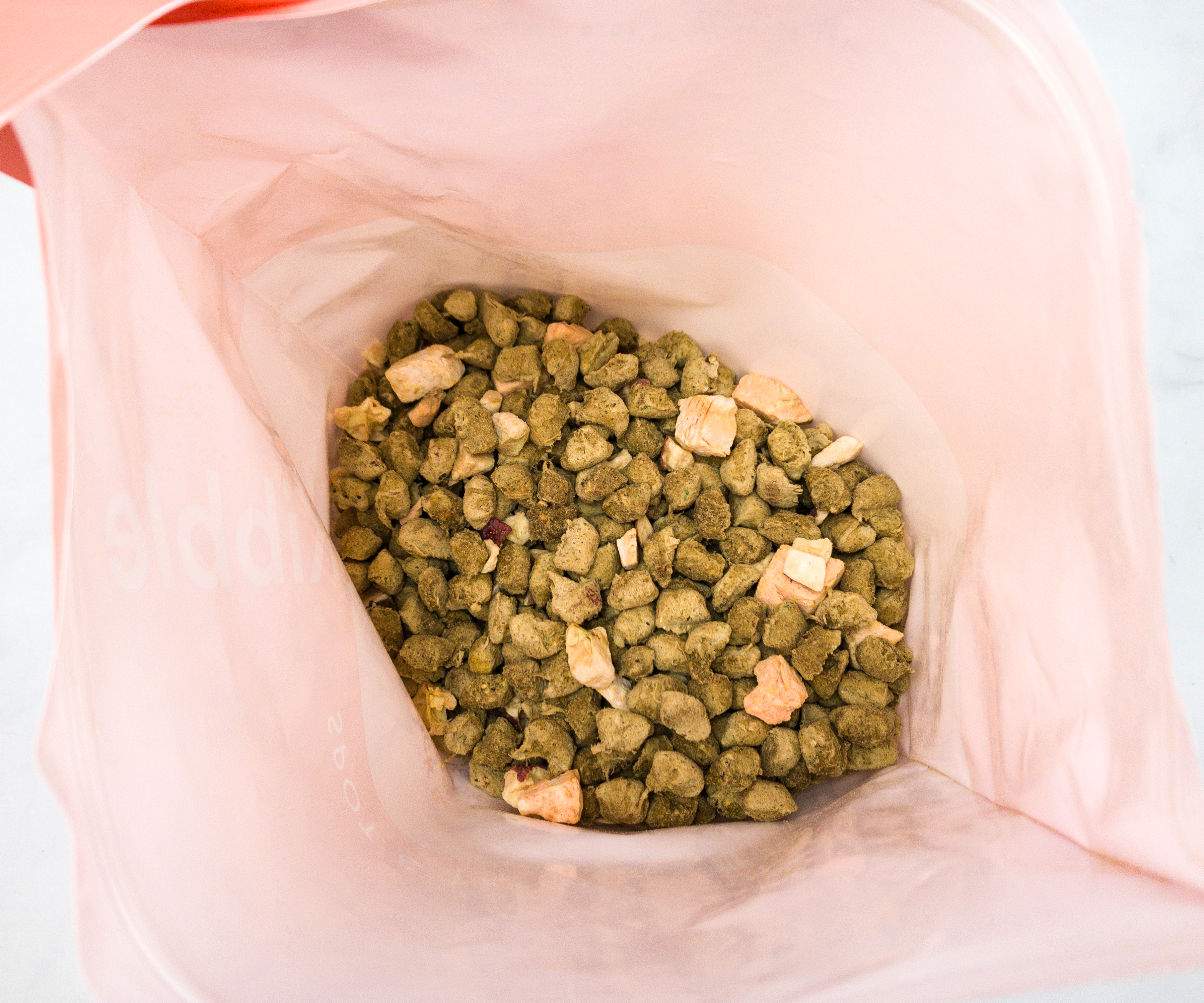 Here's a peek at the dry, bite-sized, crunchy dog treats with chunks of real ingredients. Its form and size make it very easy to scoop out the bag and transfer to their plate.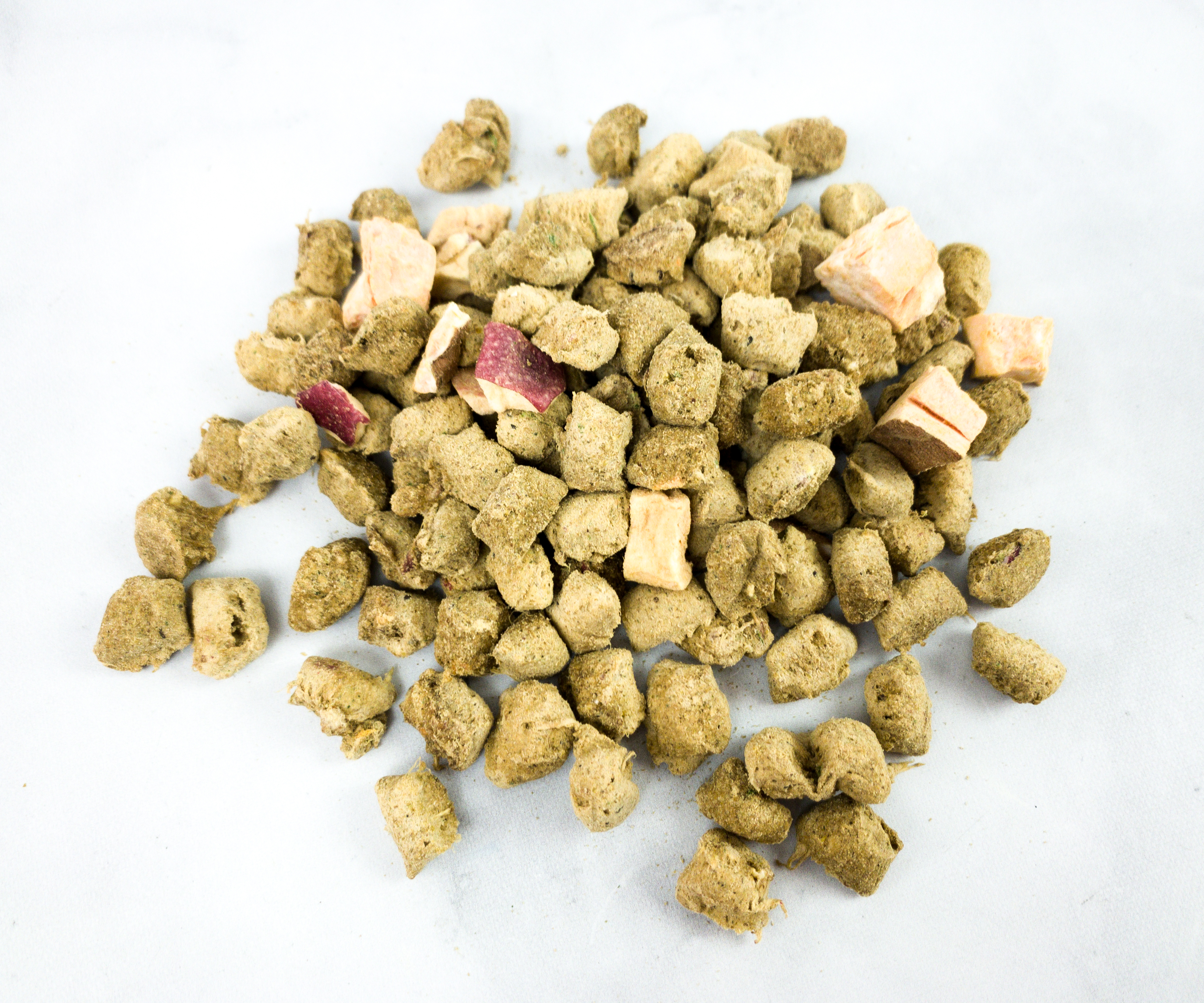 This one is grain-free and also has the highest amount of protein among the variants.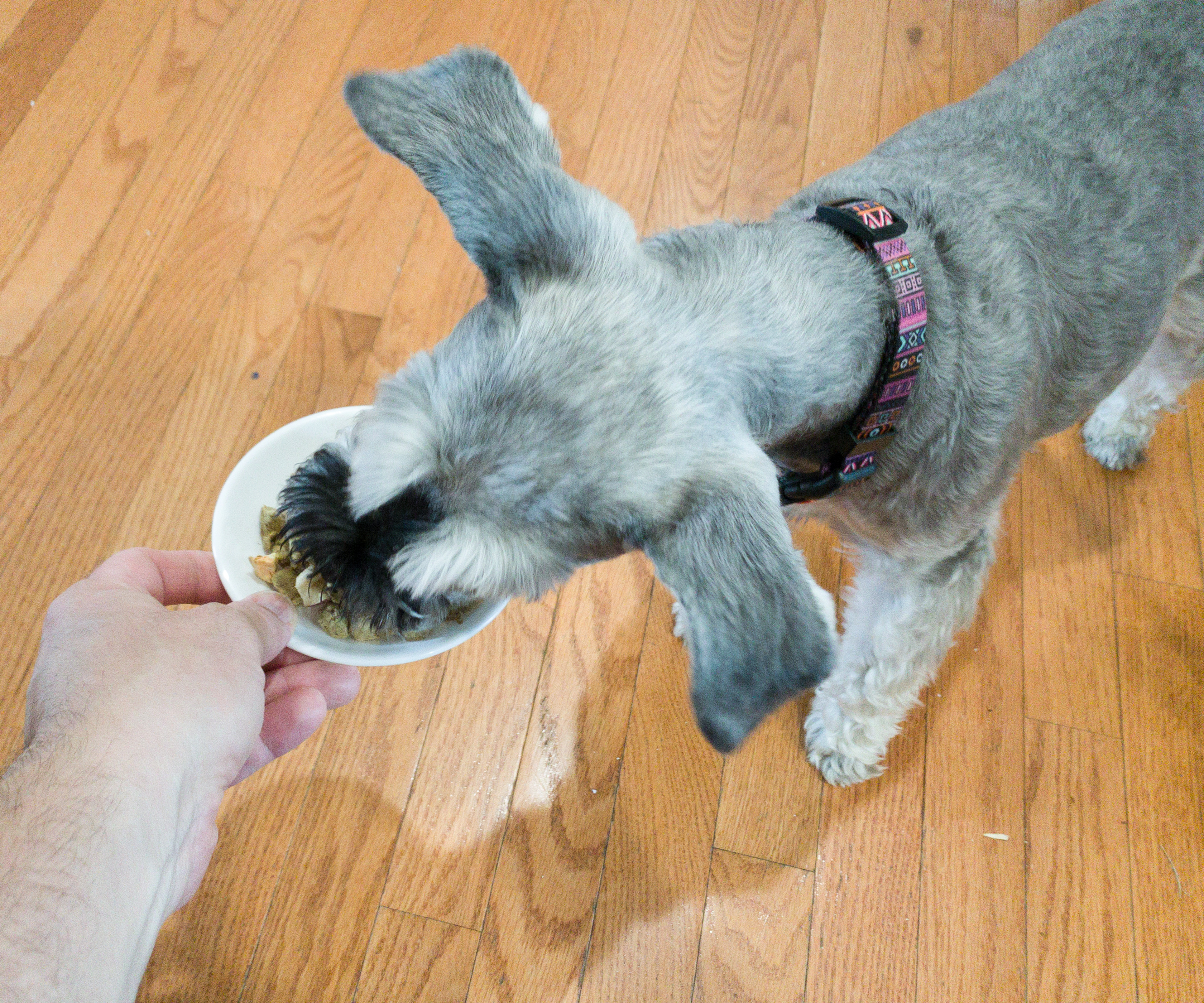 Lindy likes it! There's no doubt because she gobbled up the contents of the bowl pretty quickly.
Tapioca and sweet potatoes give this meal a high carbohydrate content.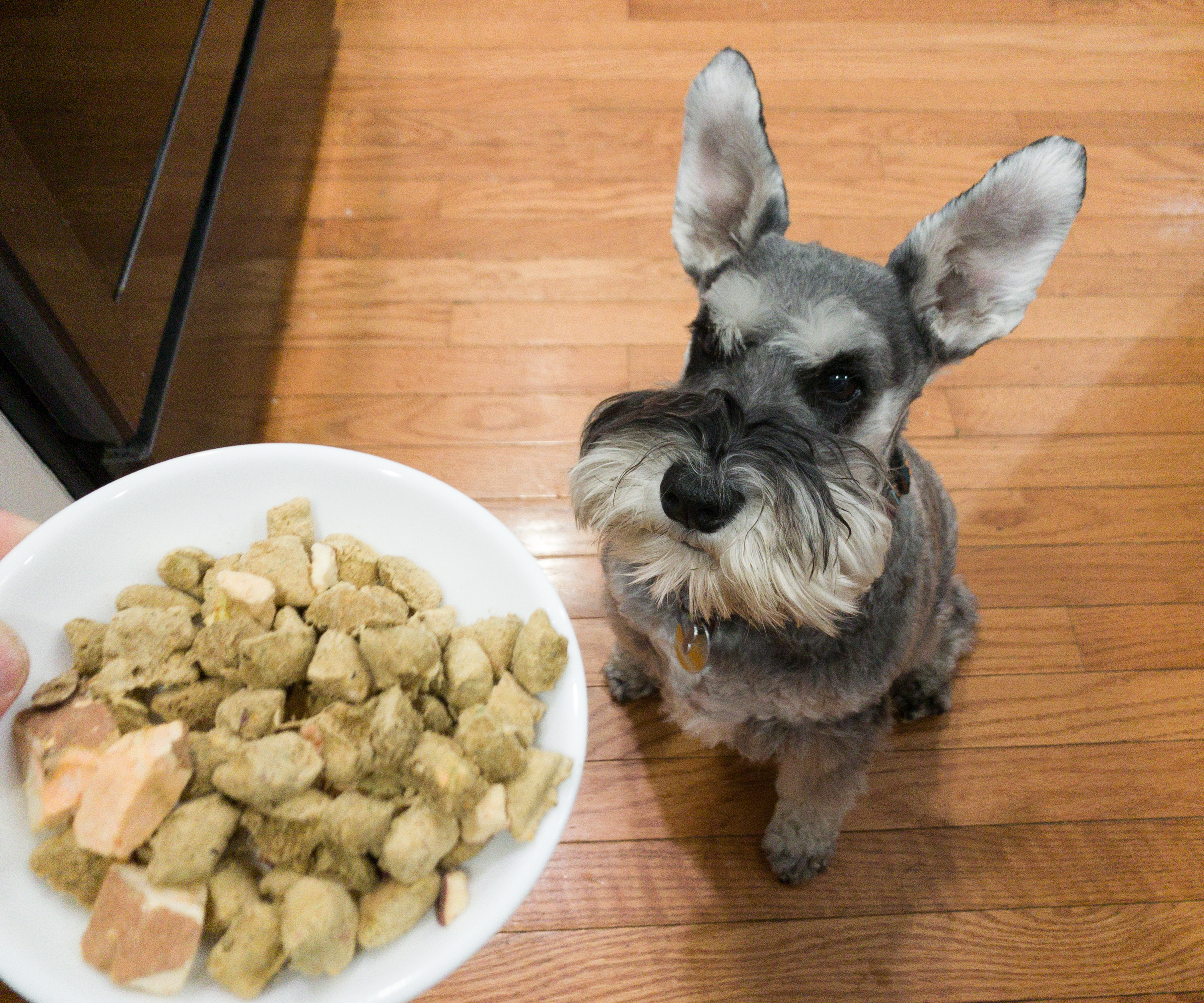 Dean also liked this meal! He was curious about it as soon as we were transferring it to his bowl.
Since this Unkibble contains duck, it's ideal even for dogs who have a sensitive stomach!
Spot & Tango Bonus Items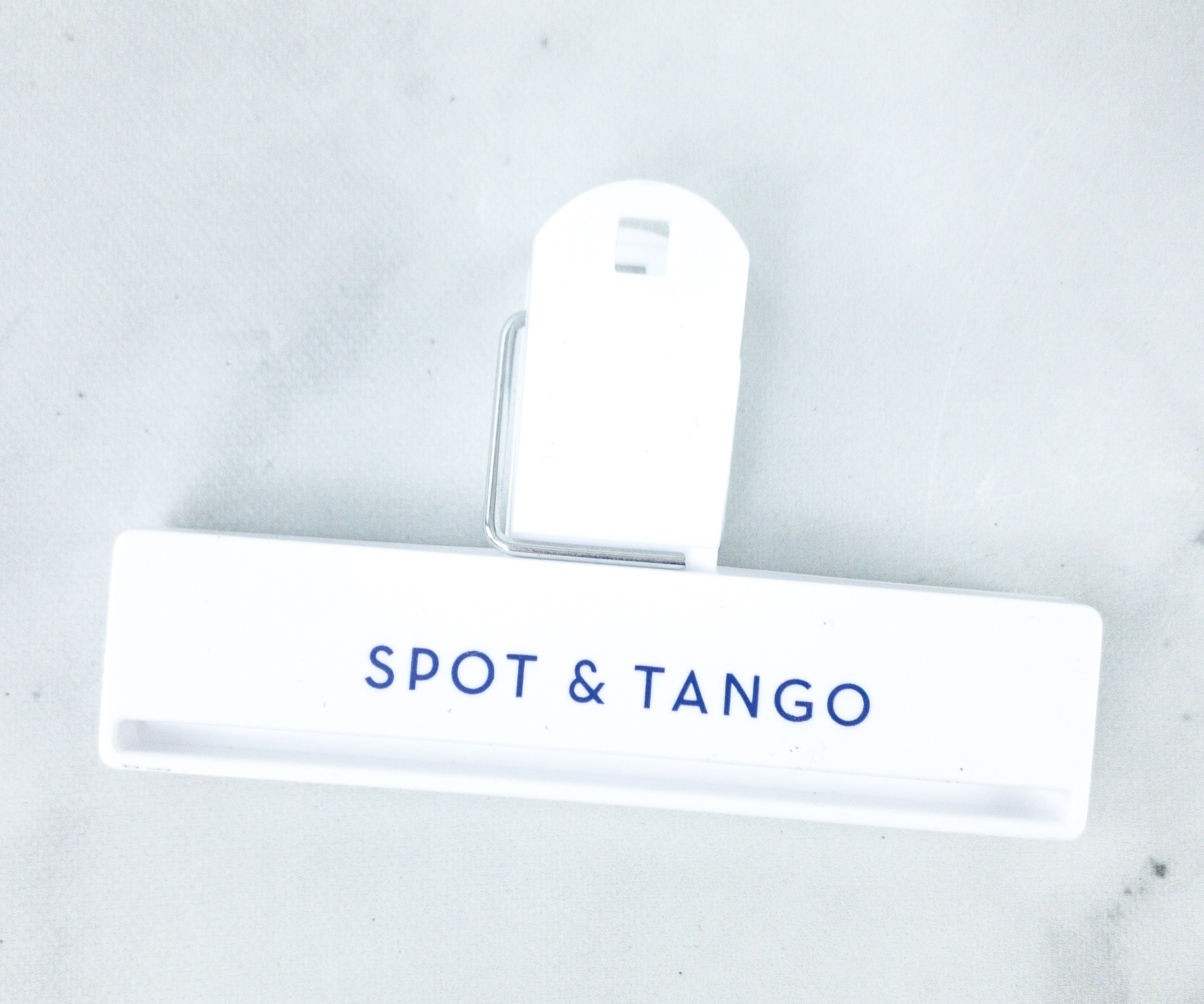 Spot & Tango often include bonus items in their packages.
Here's one of the bonus items we've received, a bag re-sealer.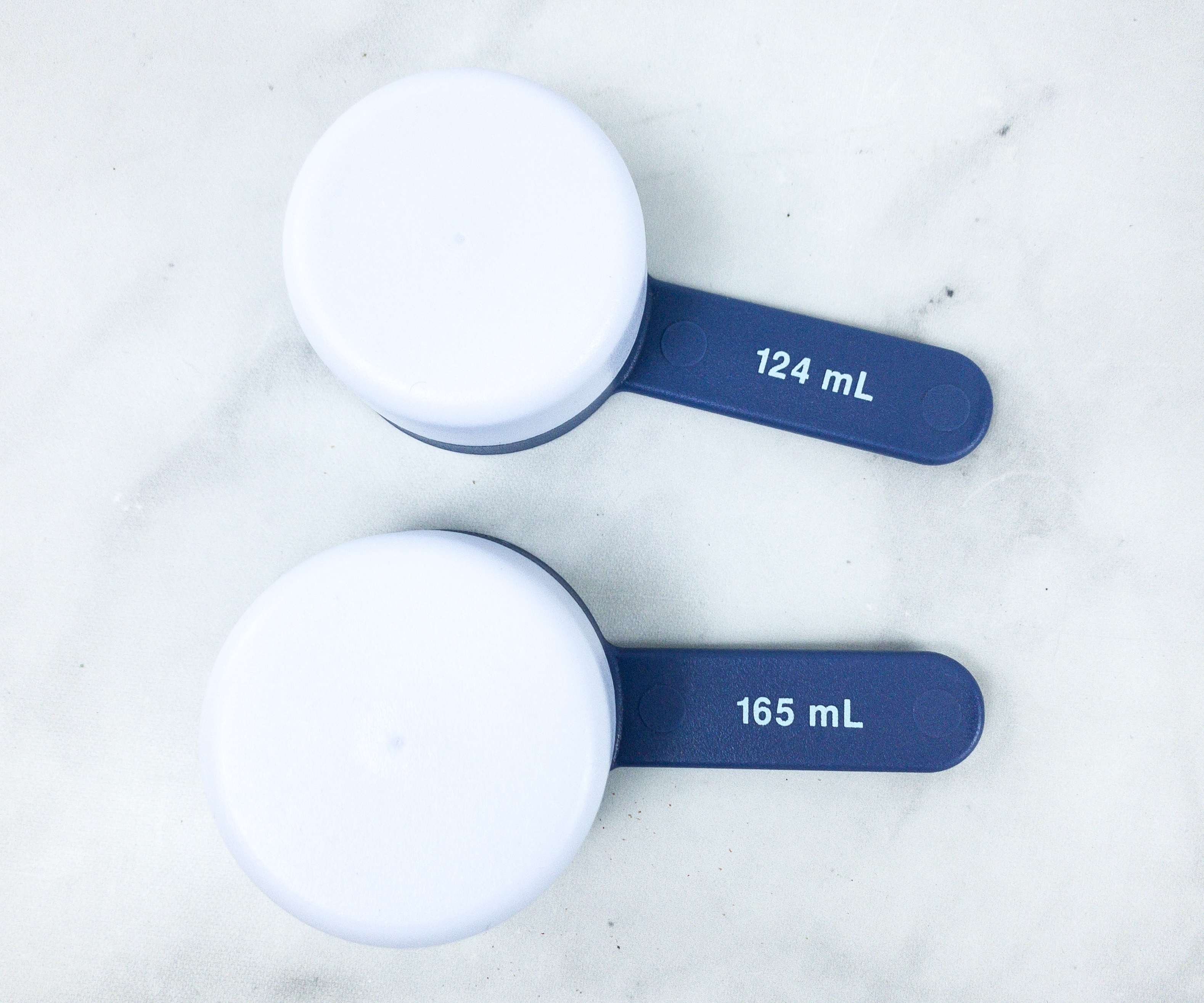 They also send treat scoopers in the first package, one with 124 ml capacity and the other with 165 ml capacity.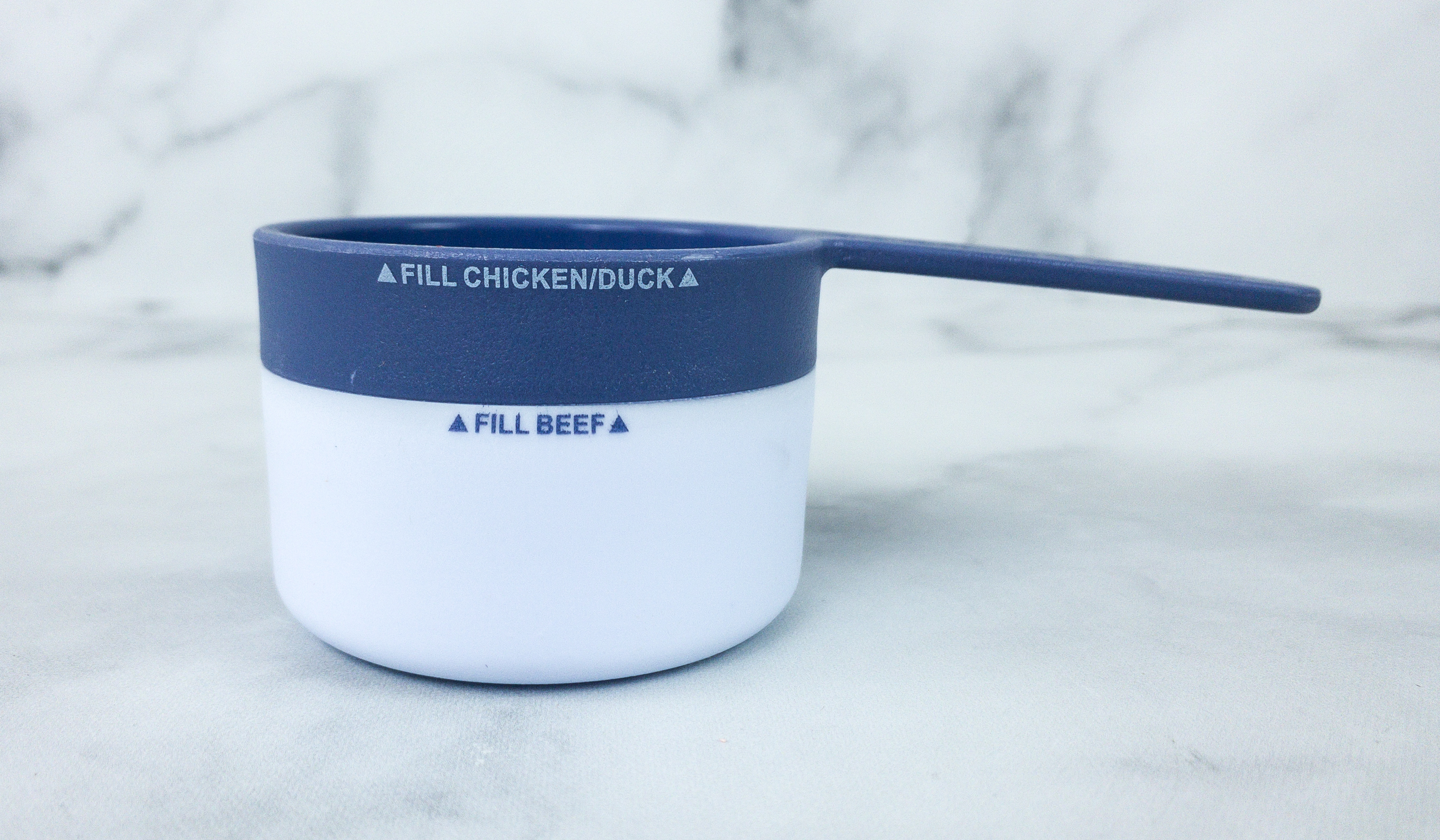 The scooper features two types of measurements, the lower white part is for beef treats and the blue part is for the chicken/duck treats!
Spot and Tango makes delicious and healthy meals for dogs. They customize meal plans, so you can be sure that you're feeding your dog the right kind of food in the right kind of amount. The information they send in every package is helpful, especially for those who are new to this kind of dog food. Unkibble is dry and crunchy and our pups love it because it's easy to eat. All three recipes our dogs have tried were a hit. There was none of them that went to waste because our pups loved them all. As always, it's always amazing to see them enjoying their meal while getting a lot of nutrients they need. Another thing we love about this dog food is that it's ready-to-eat! We just have to scoop from the bag and transfer in our dogs' bowl, then they can already enjoy their meal!
What do you think of the Spot and Tango box?