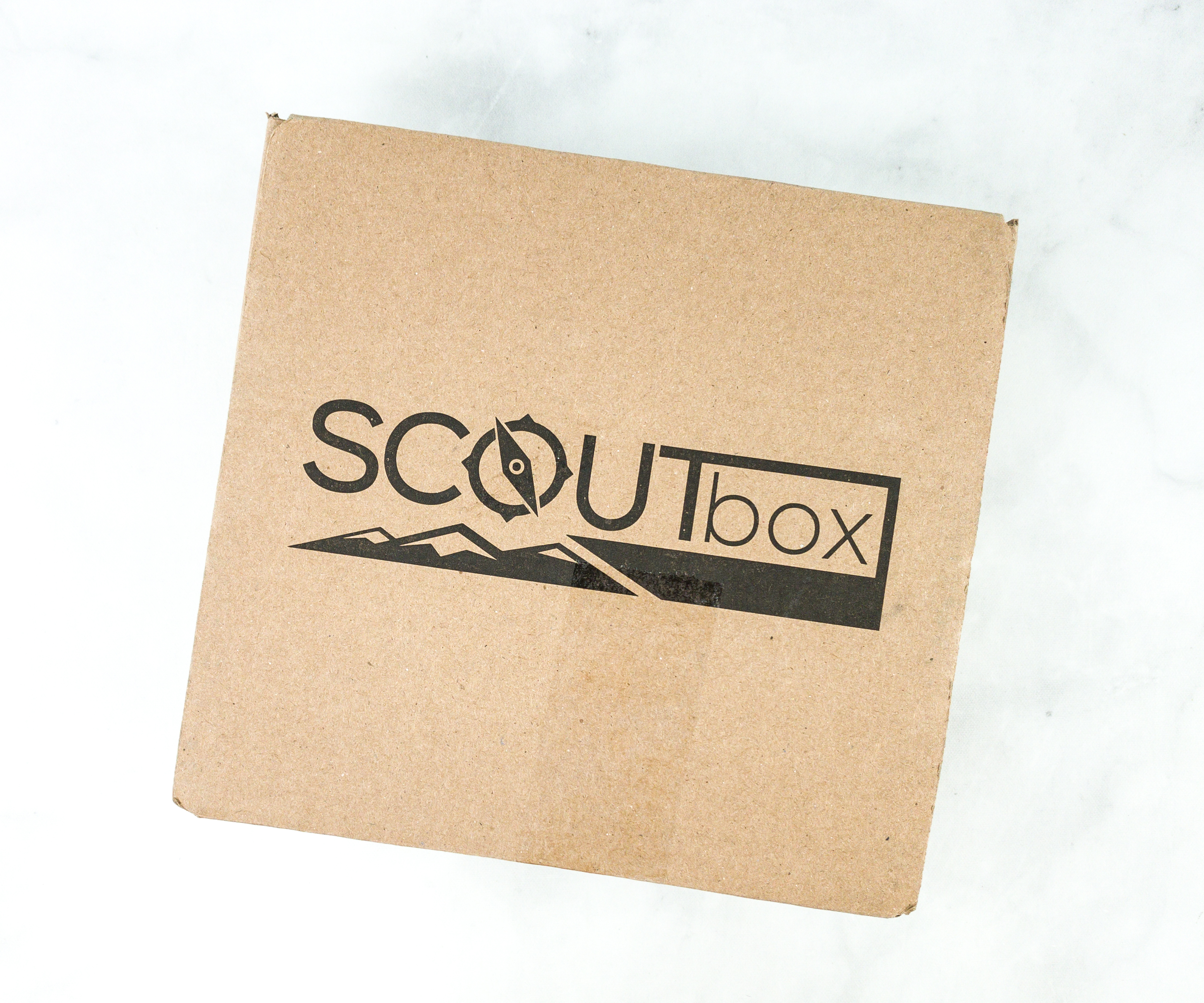 SCOUTbox is a monthly box subscription that delivers items from a variety of outdoor and adventure retailers around the world. Contents usually include outdoor gear, hiking/camping accessories, equipment, snacks, educational guides, and other resources, all delivered right to your door.
DEAL: Get $8.88 off your first subscription box! Use coupon code HELLO888.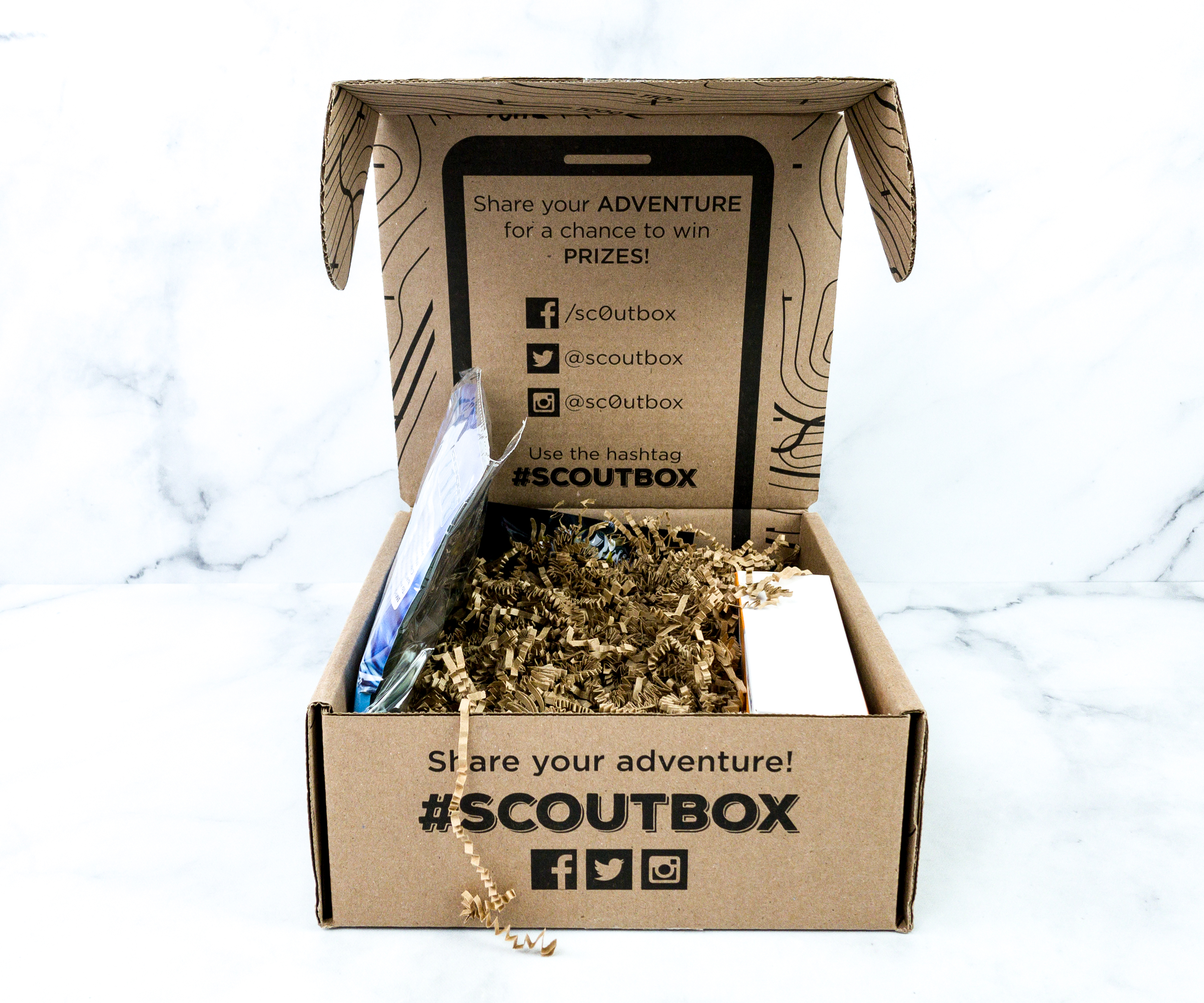 The items arrived in a brown box with brown squiggles.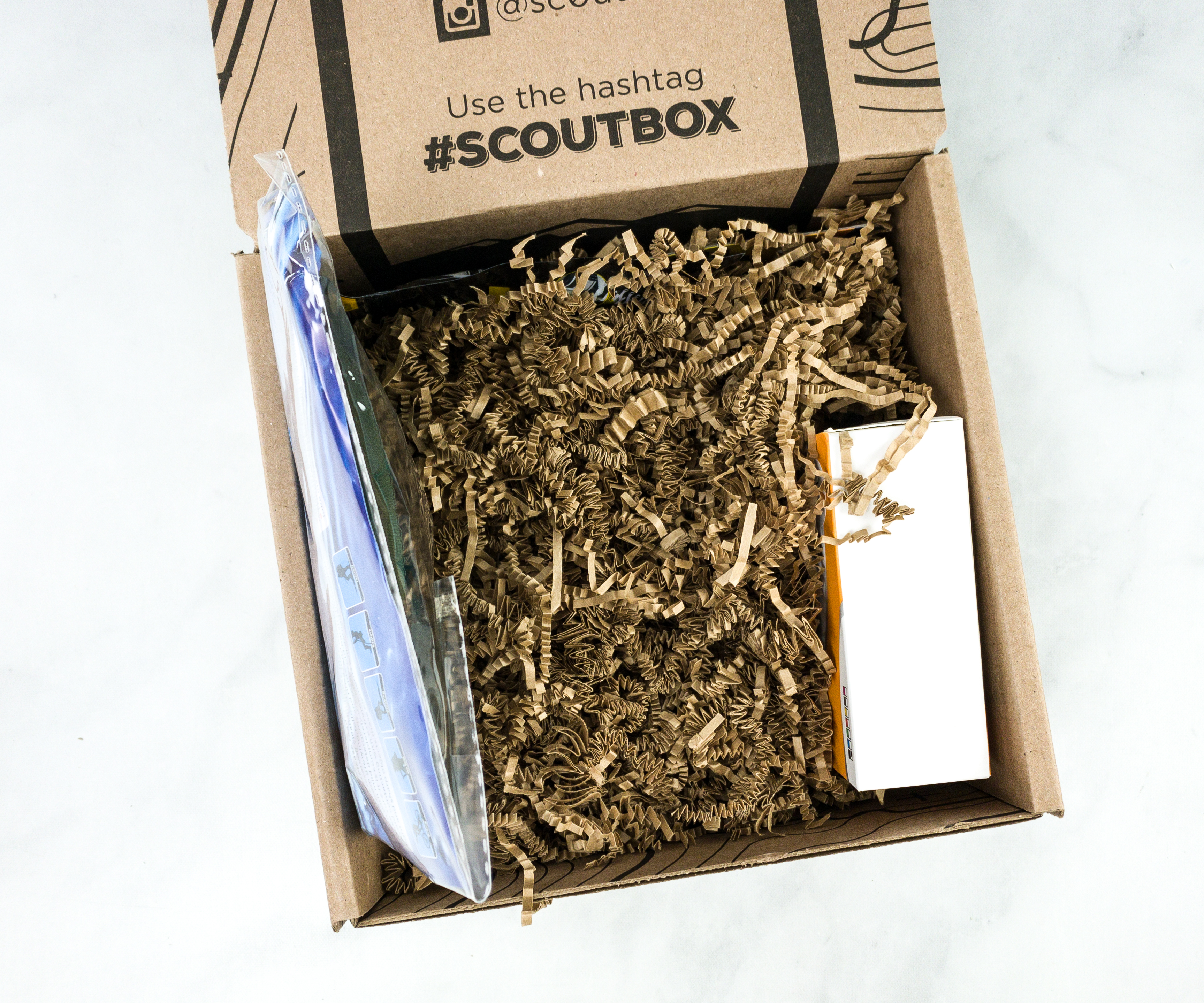 This month's theme is Bicycling! There's no physical card in this box, but they send a digital insert through email.
We received a 10% off coupon code from Xpand!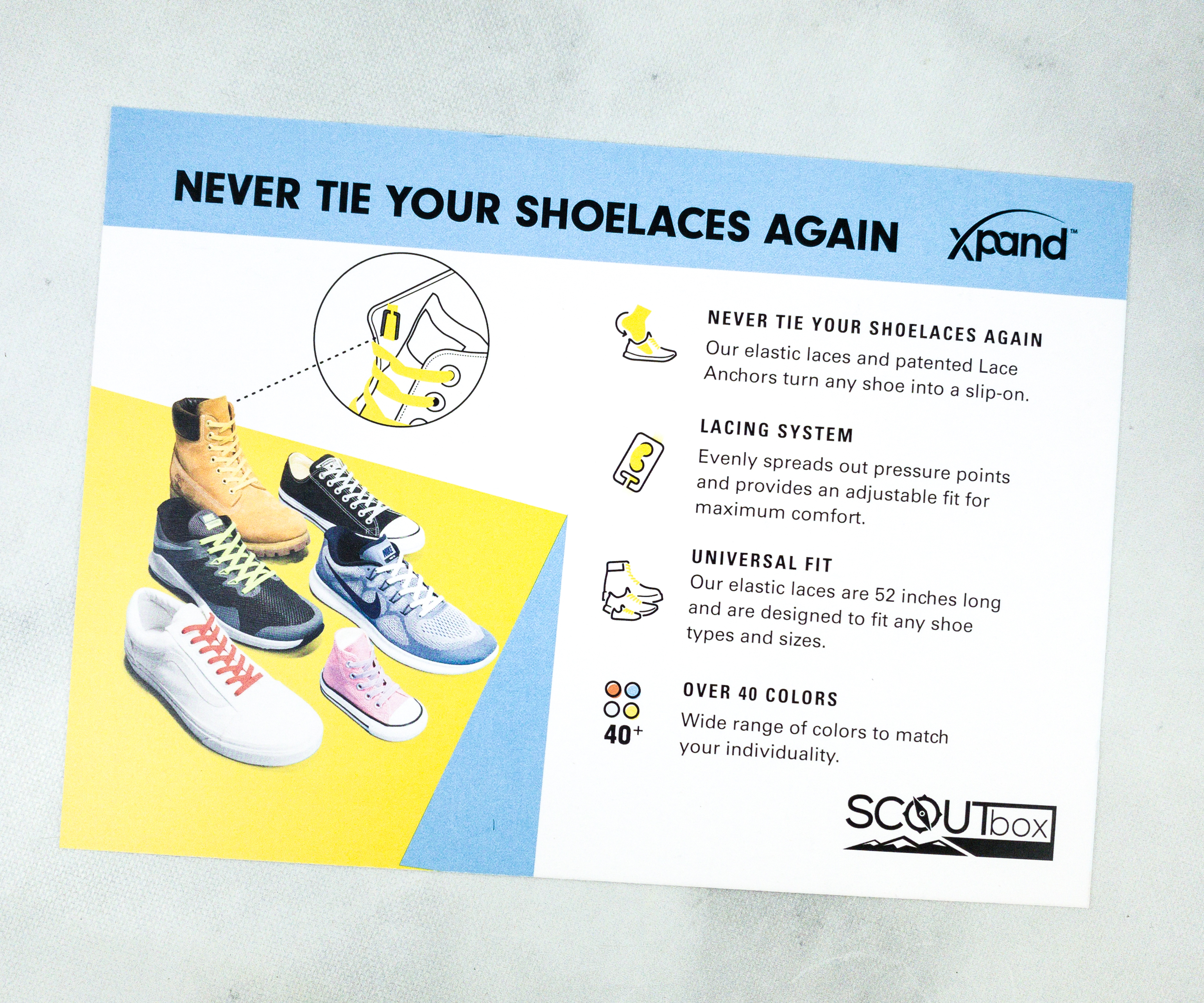 At the back of the promotional card is more information about Xpand.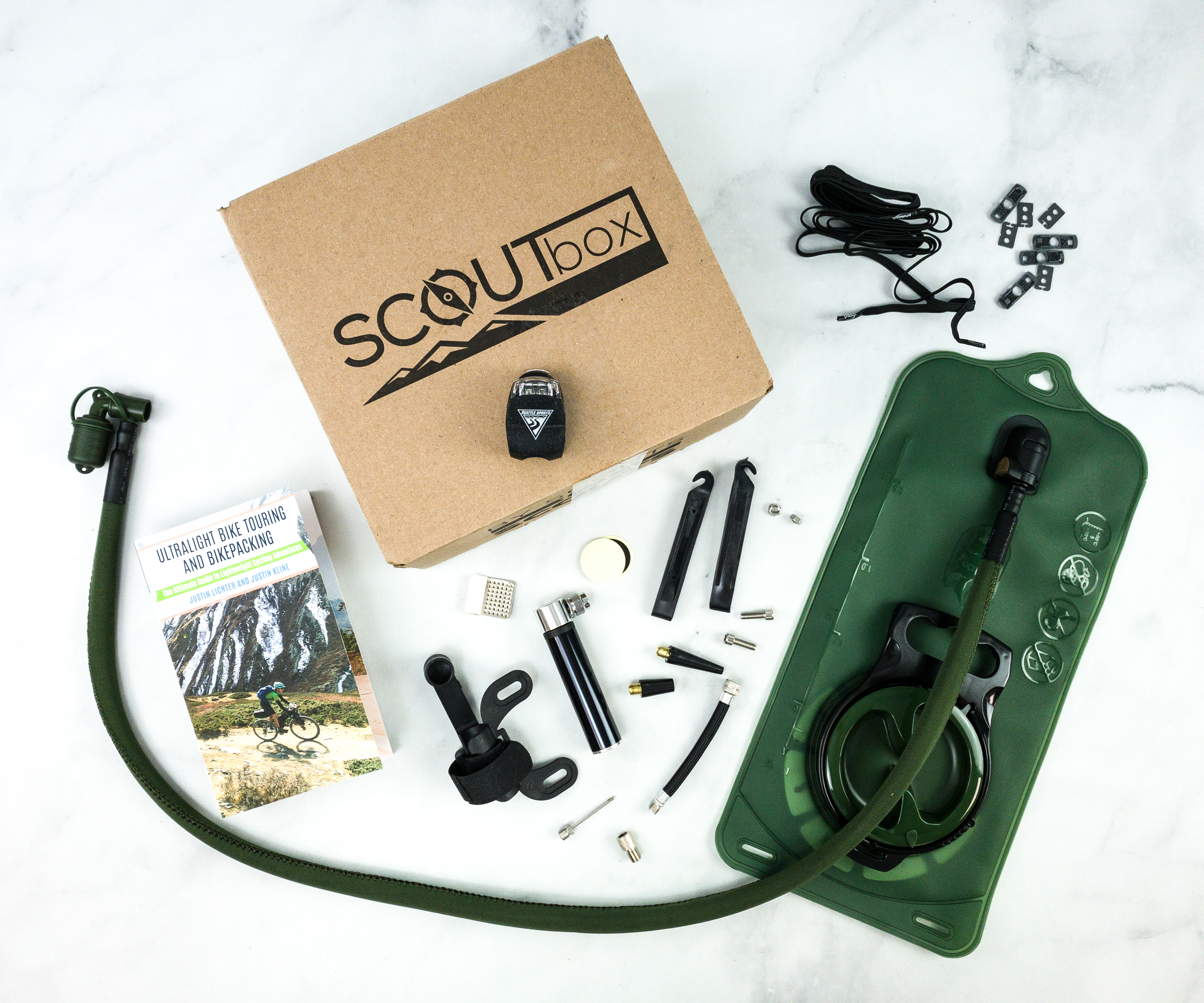 Everything in my August 2020 SCOUTbox!
Xpand Original No-Tie Lacing System ($9.99) You can turn your shoes into a slip-on in an instant with this no-tie lacing system from Xpand. It's a uniquely designed lace, made with zero-memory elastic rubber that ensures a consistent and comfortable fit throughout the day.
The kit includes 4 lace anchors, 4 end clips, and 2 pieces of 52-inch elastic laces.
It's so easy to use, simply lace it up like you usually do, then lace it through the center of the anchors, and snap into the bottom slot. Leave at least 1-2 inches before trimming, and it's done. It's so versatile, it works on any kind of shoes!
Blazers Dual Led Lights. Whether you use a bicycle as a mode of transportation or for a workout, this LED light is definitely one of the tools you must have to keep you safe and visible on the road.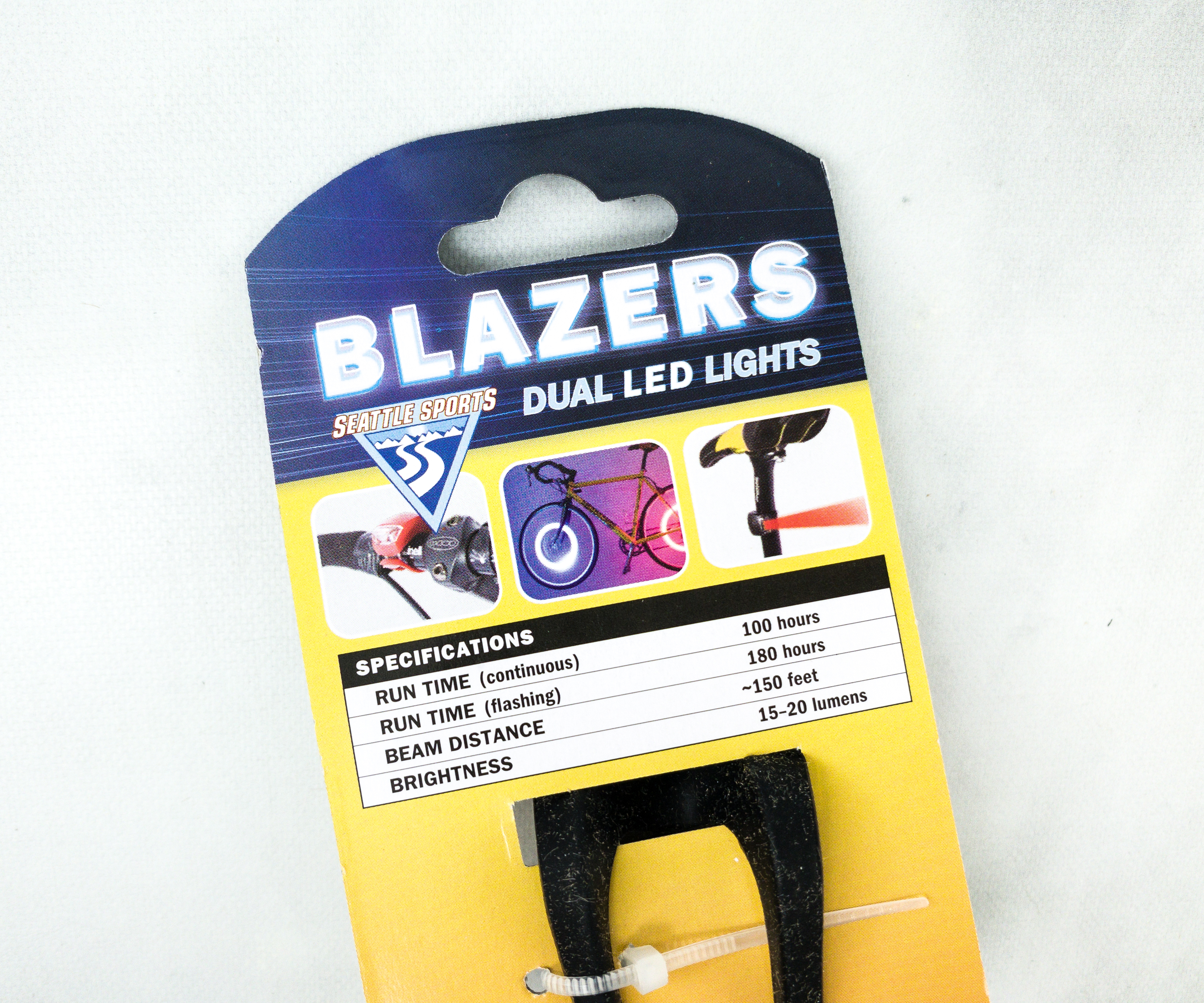 Featured at the back of the carton is the device's specification such as its run time, beam distance, and brightness.
This item comes with an easy-to-lock hook that you can attach with ease on your bicycle's spokes, bag handle loop, and other gears.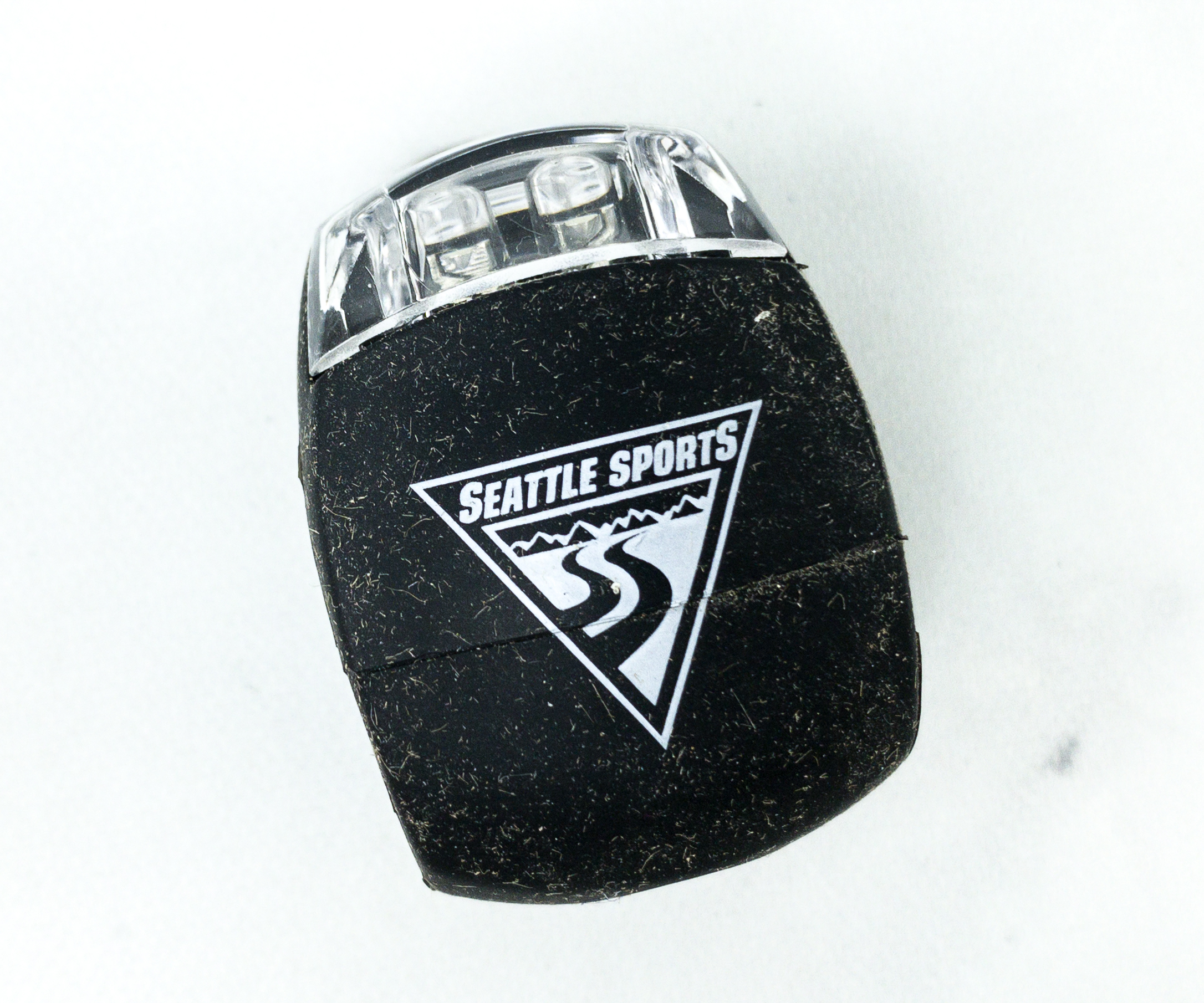 This handy device is mainly made from premium-quality materials and contains dual LED lights with 15-20 lumens brightness that is visible up to 150 feet.
It's a battery-operated tool with a run time of 100 hours when used in continuous mode and 180 hours in flashing mode.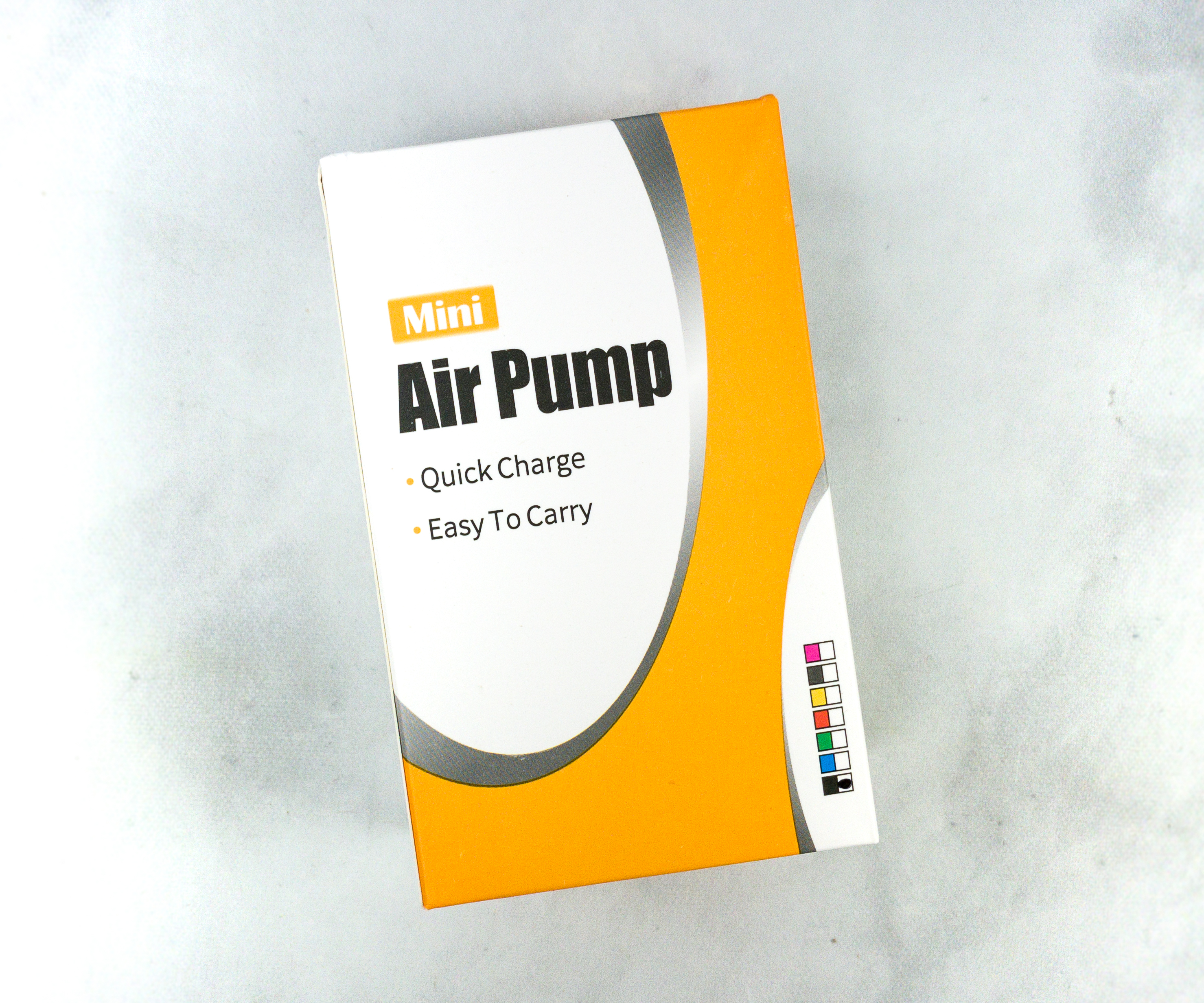 Mini Air Pump. Here's another must-have for cycling enthusiasts, a portable air pump!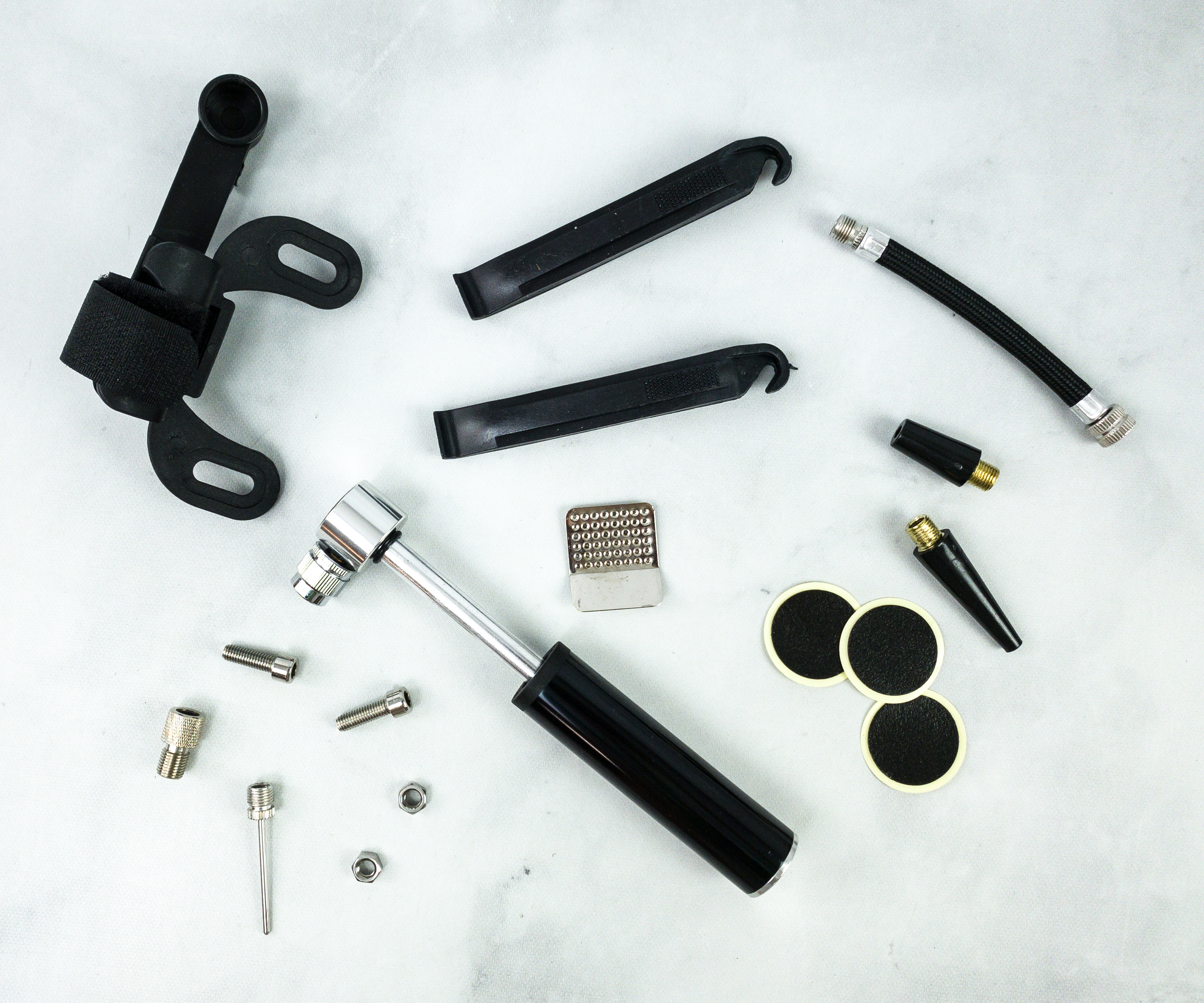 Inside the box are a mini air pump, flexible hose, sturdy crowbar, air pin, nozzle, tire valves, and screws. It also contains a vulcanizing kit that includes 3 pieces of glue-less tire tube patches.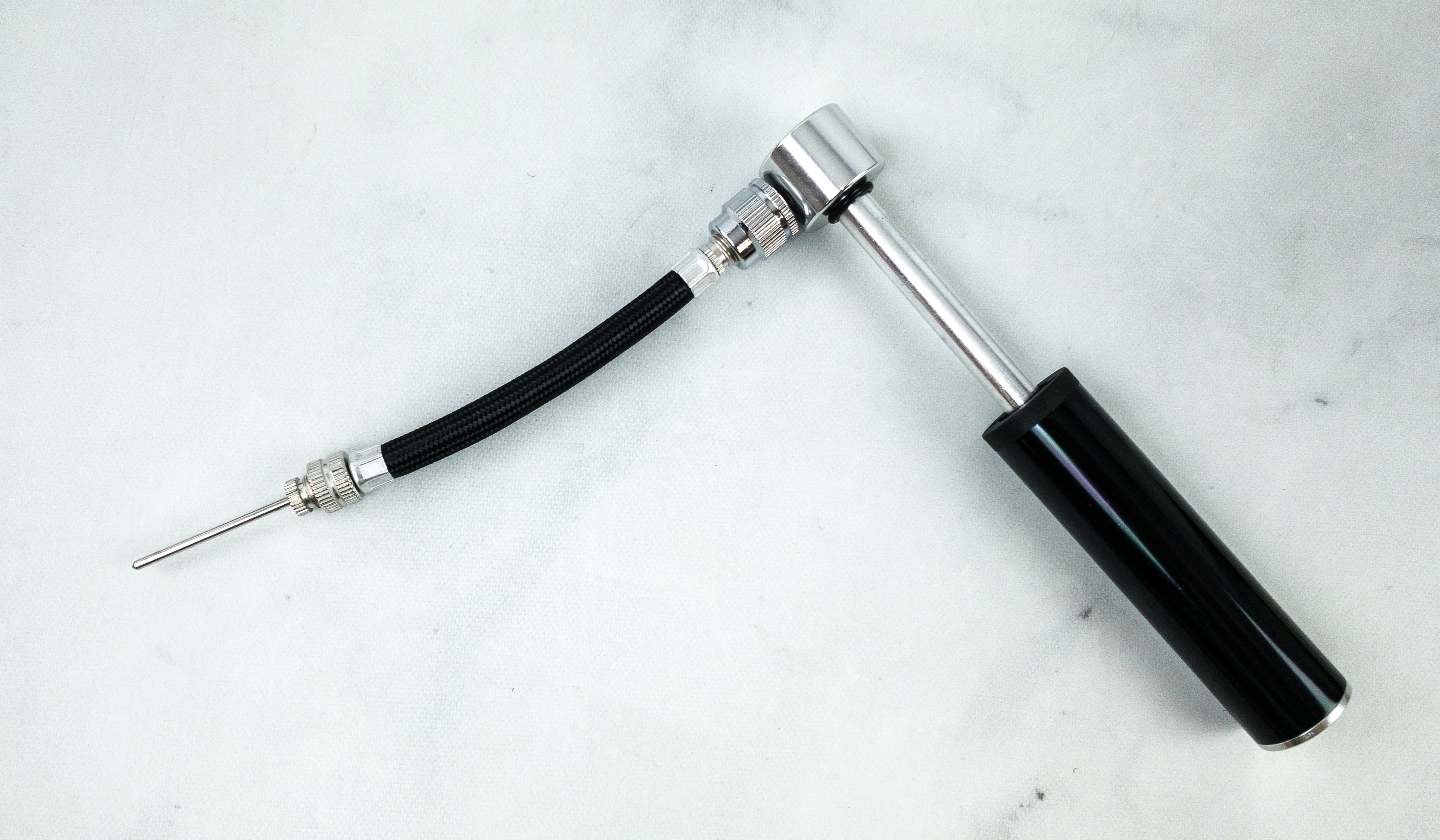 This air pump is lightweight and easy to use. You can use it directly on your bike's tire or even to inflate a ball. Just add the inflatable needle at the other end of the hose.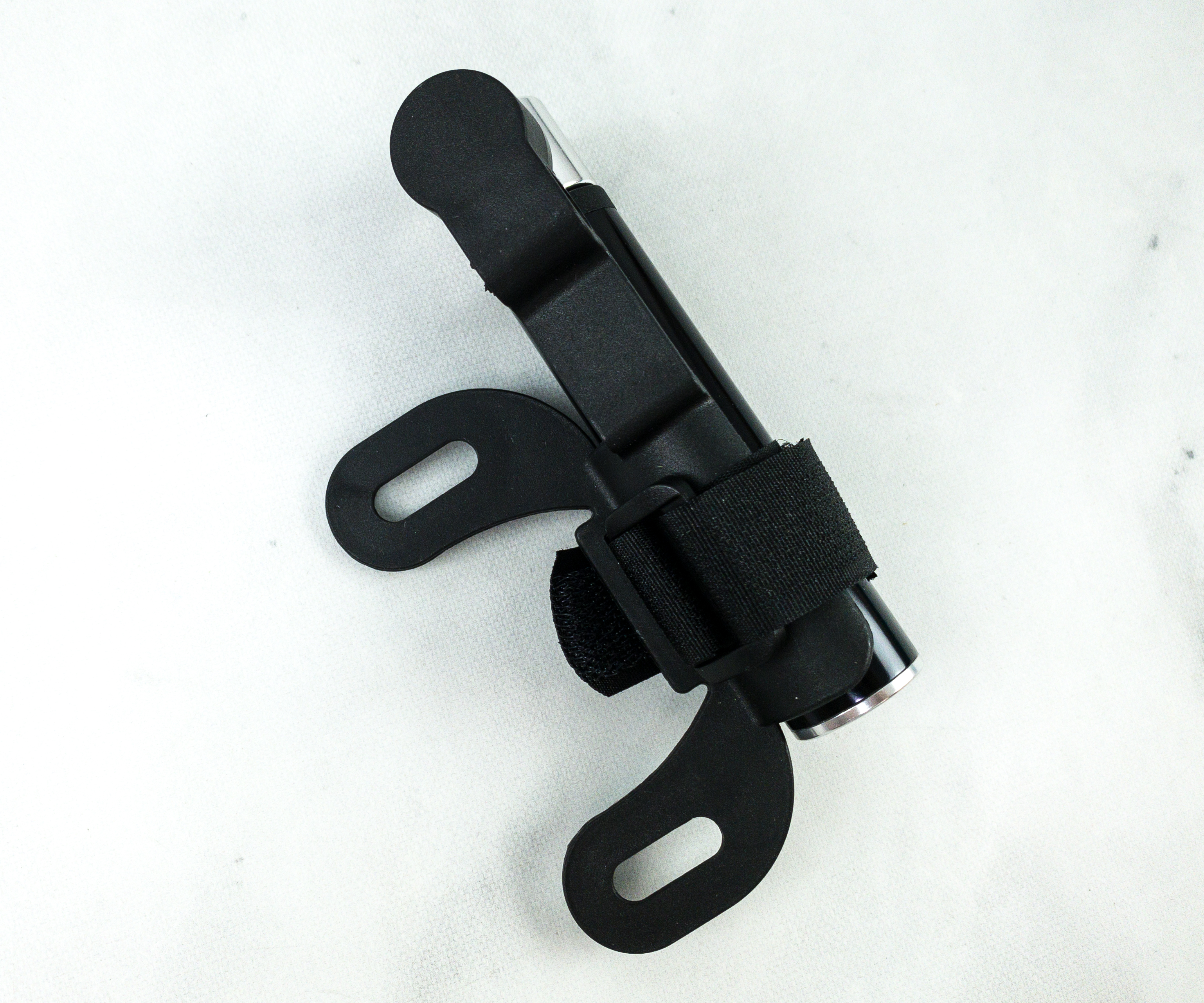 The box also includes a portable container made from plastic, which you can easily attach to your bike's frame to make your mini air pump more accessible!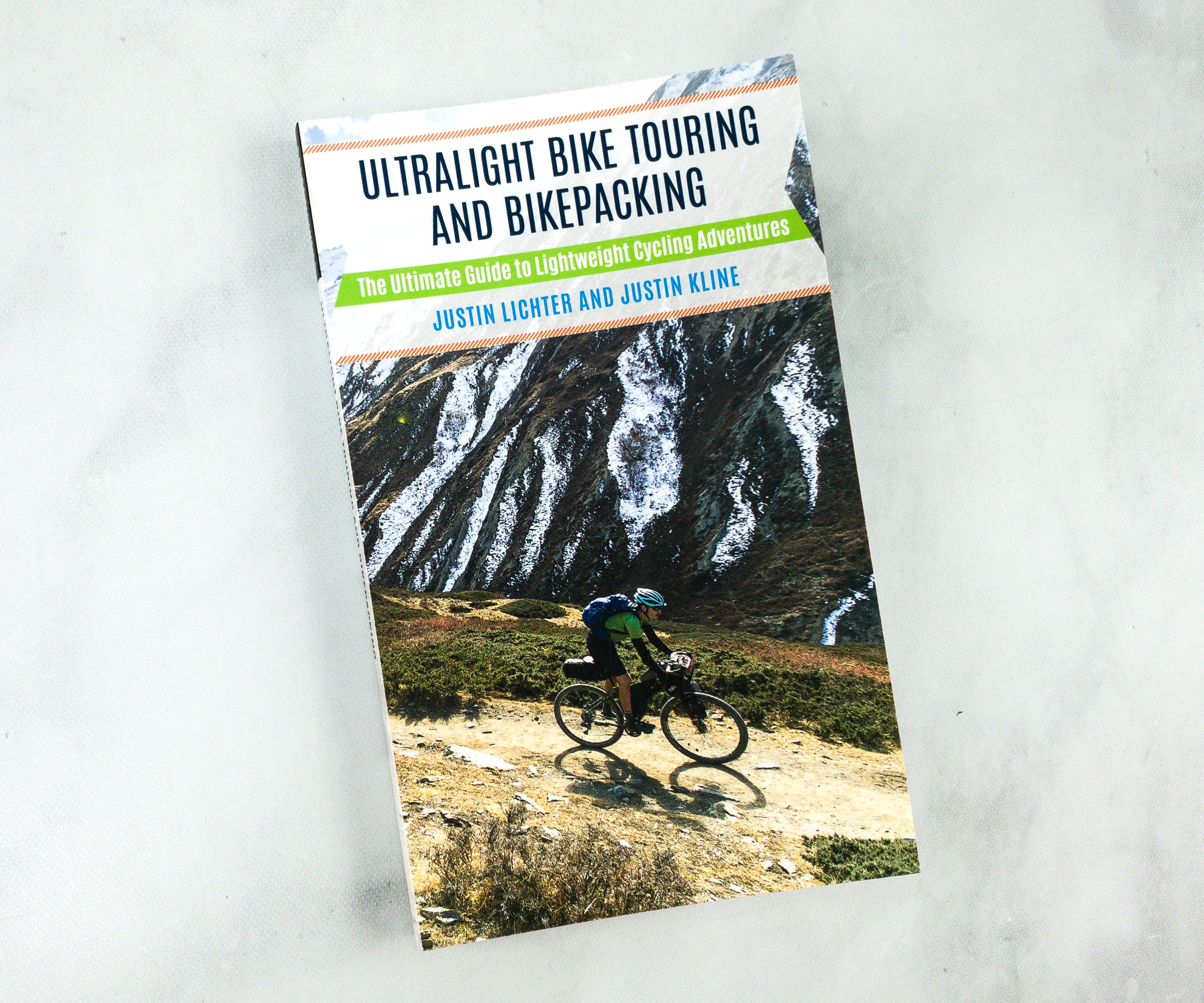 Ultralight Bike Touring and Bikepacking by Justin Lighter and Justin Kline ($10.78)
Ultralight Bike Touring and Bikepacking is the result of over 100,000 miles of lightweight human-powered travel undertaken domestically and internationally by Justin Lichter and Justin Kline. Together they detail backcountry skills, bikepacking gear, and lightweight traveling techniques for self-supported cycling adventures, whether you're planning an overnighter or multi-month adventure. Whether you are a beginner or a veteran, this is the most comprehensive book yet on traveling further and lighter.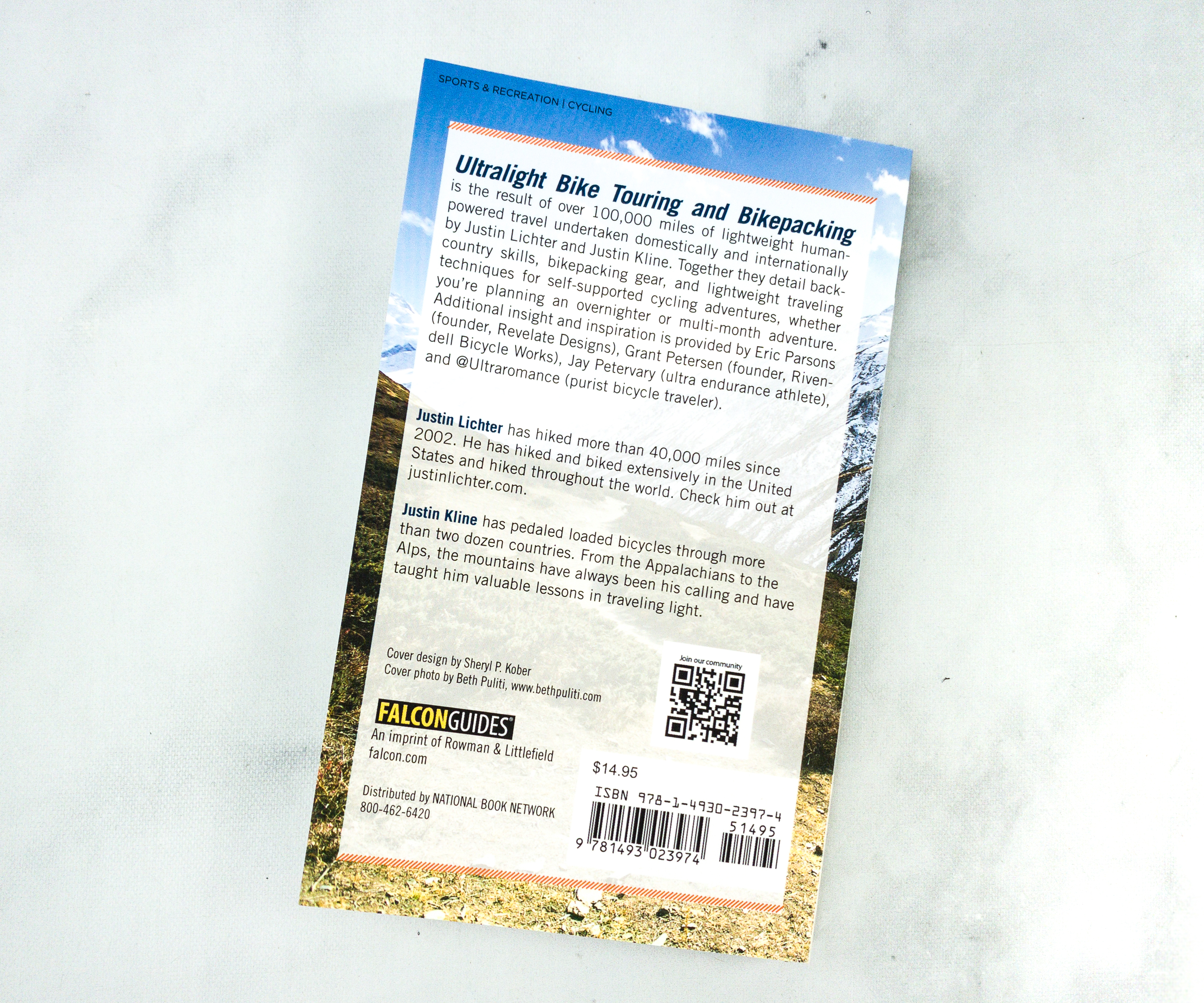 Featured at the back of the booklet is a brief background about the book's authors, Justin Lichter and Justin Kline.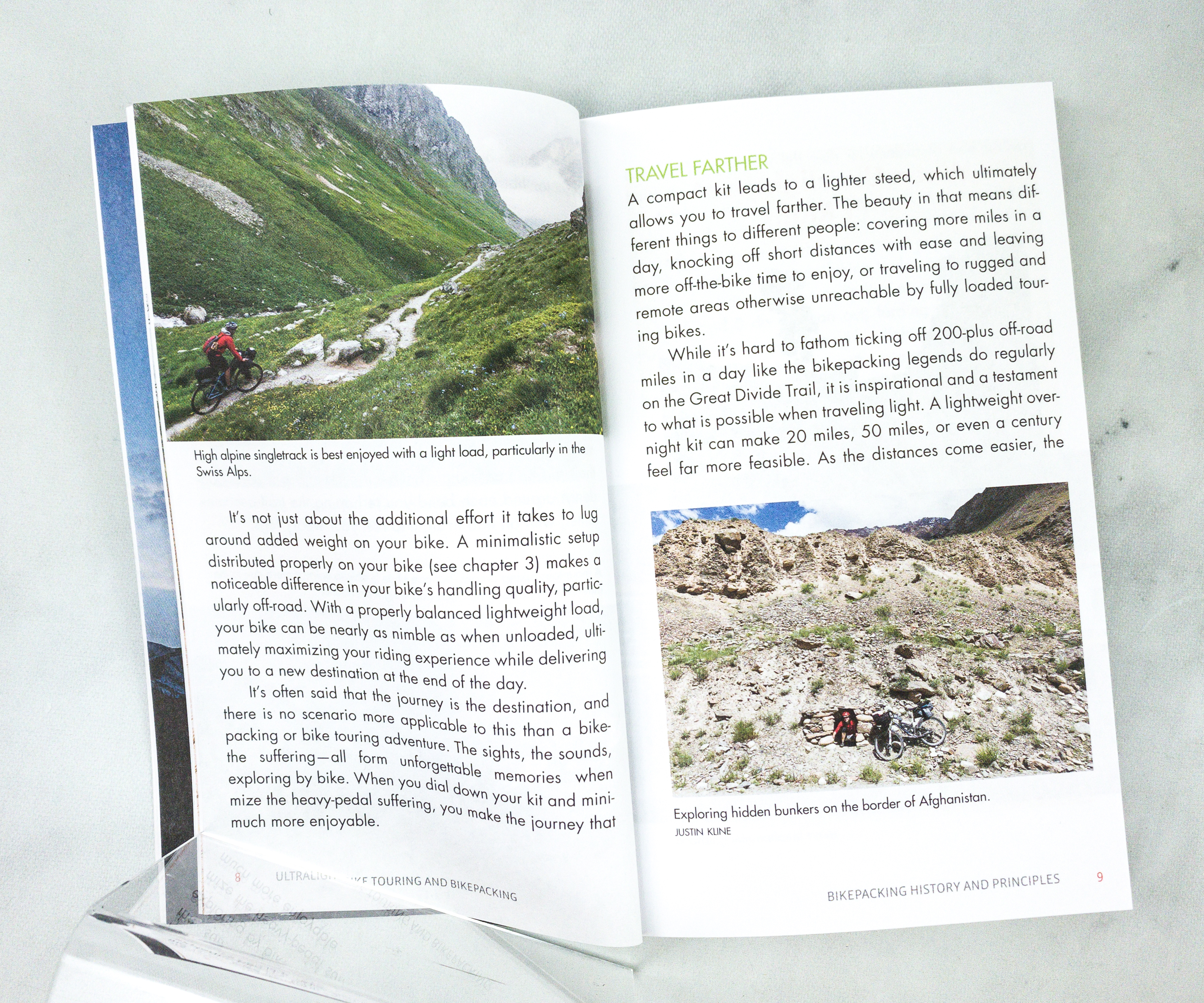 I learned a lot from this booklet! If you want to maximize your riding experience, you need to be more of a minimalist, bringing only the things you need to carry. According to them, the ride is about the joy and experience gained along the journey and not about the destination. I agree!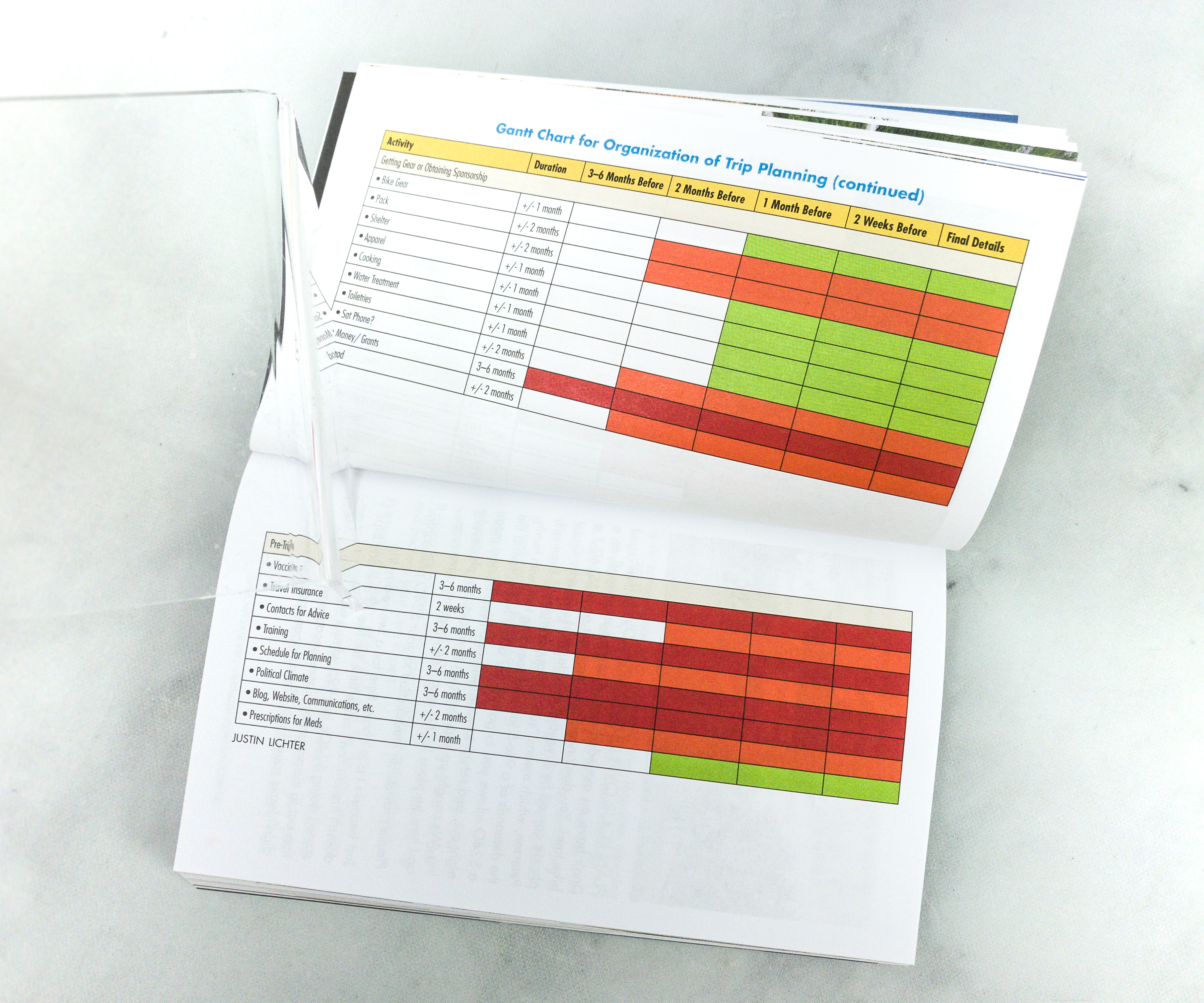 One of the keys to successful riding is proper planning. You can organize your trip using the Gantt Chart, and prepare a full checklist of all the things you need to prepare including the gears, tools, and apparel.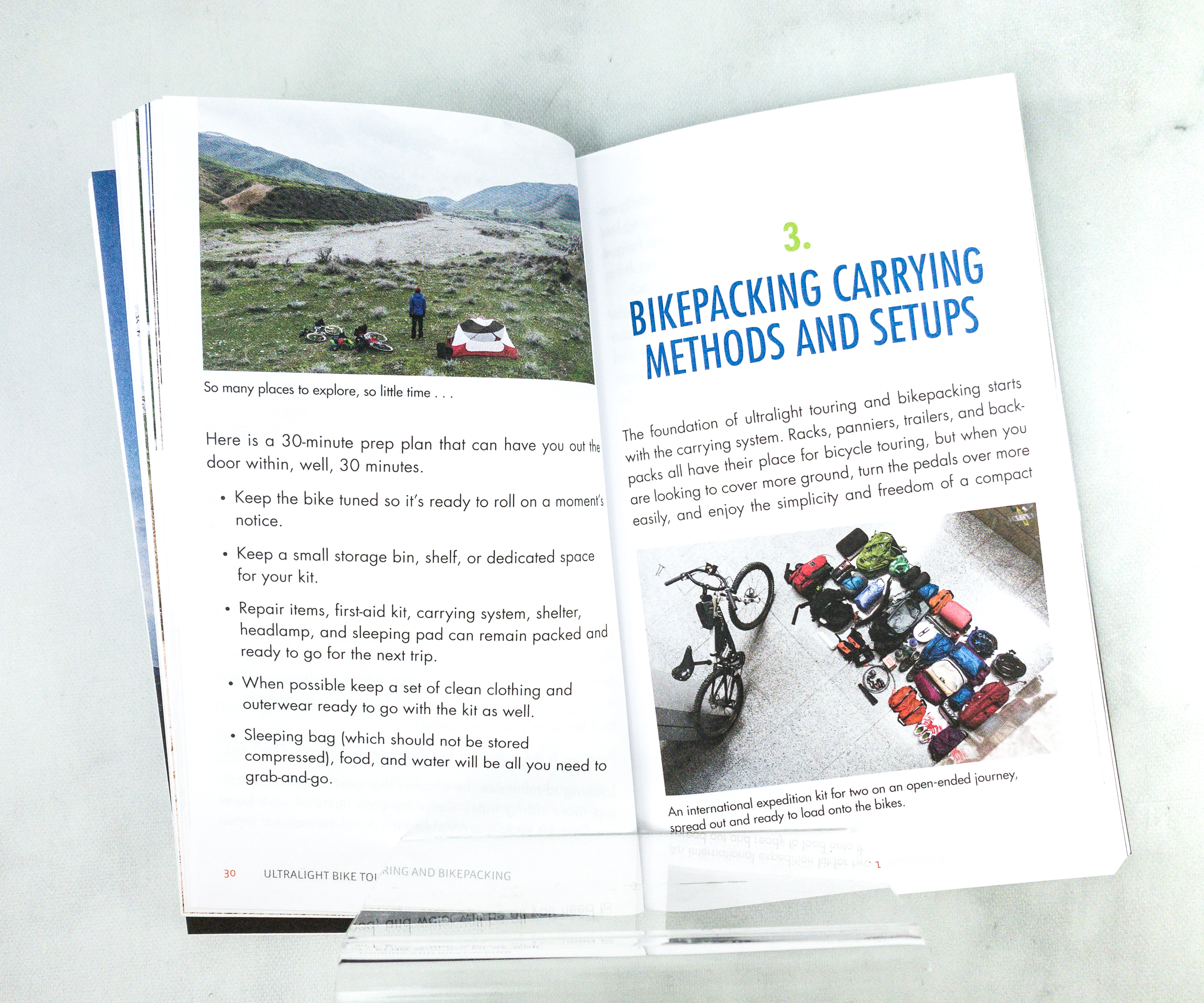 Here's a 30-minute preparation plan which you can try, so you can always be ready to ride even if it is just in short notice.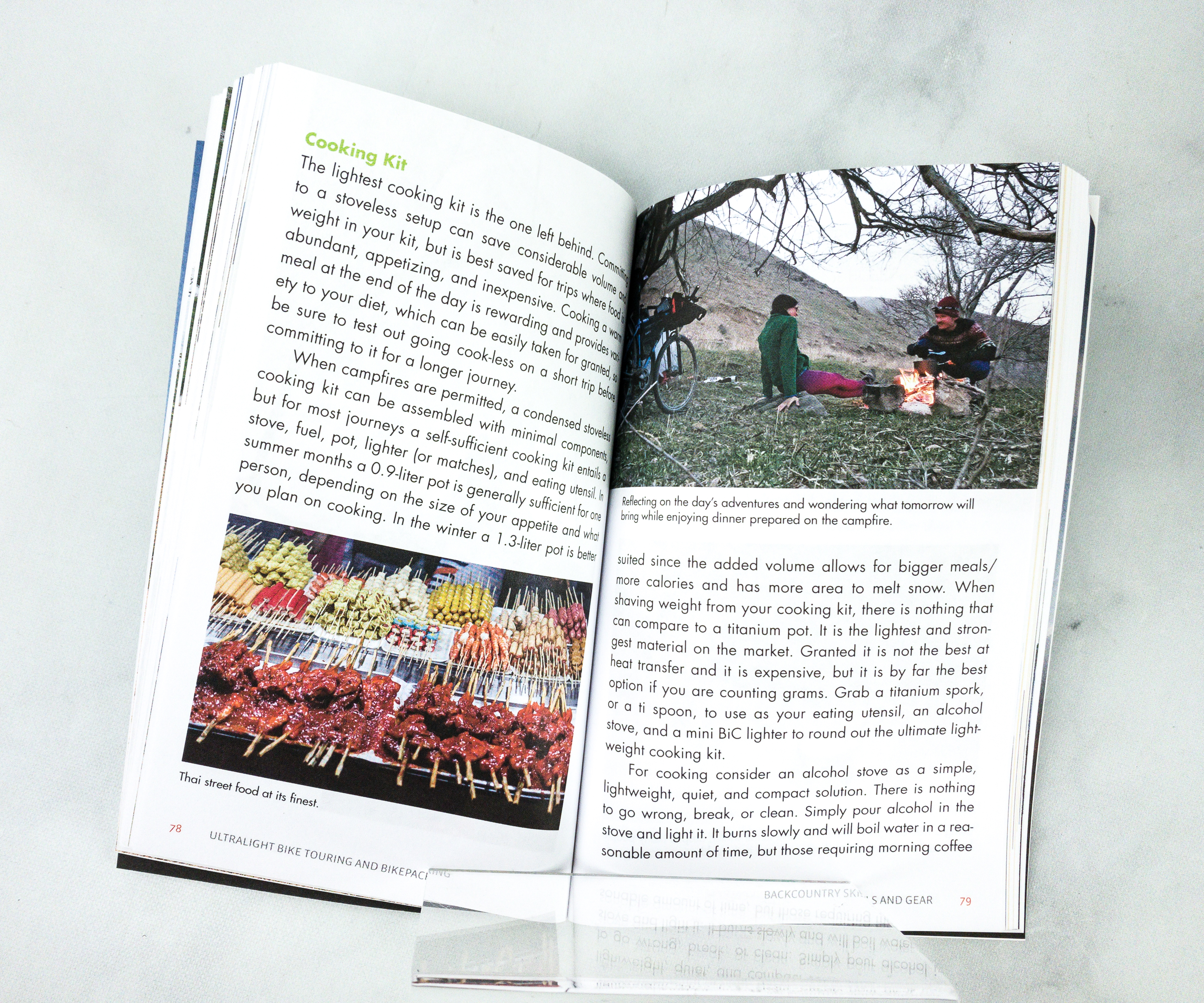 There's also a portion providing tips on what food to bring during the trip!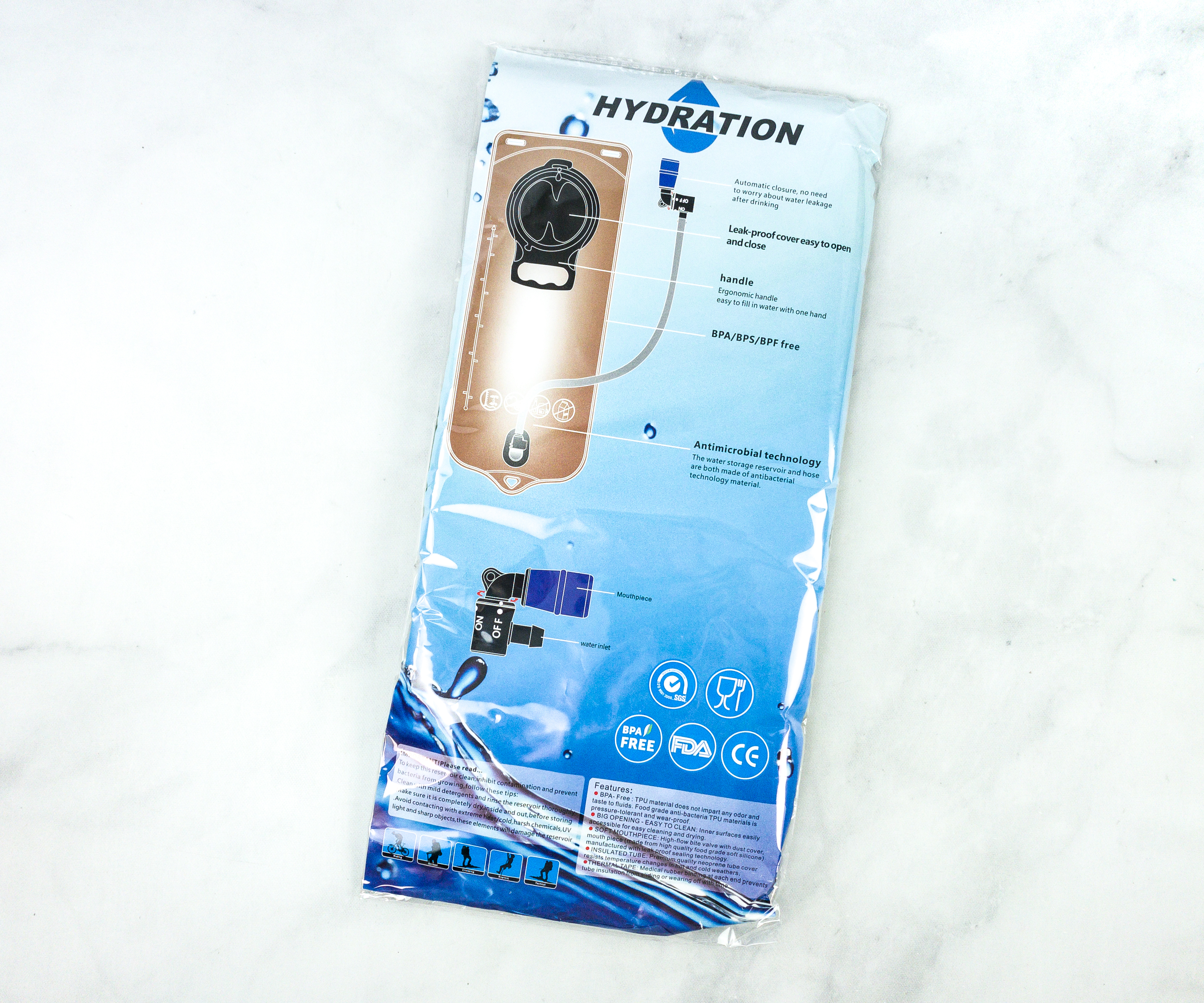 Hydration Pack. This hydration pack enables you to free your hands and to drink water any time while riding, or even when hiking, climbing, kayaking, skiing, or snowboarding!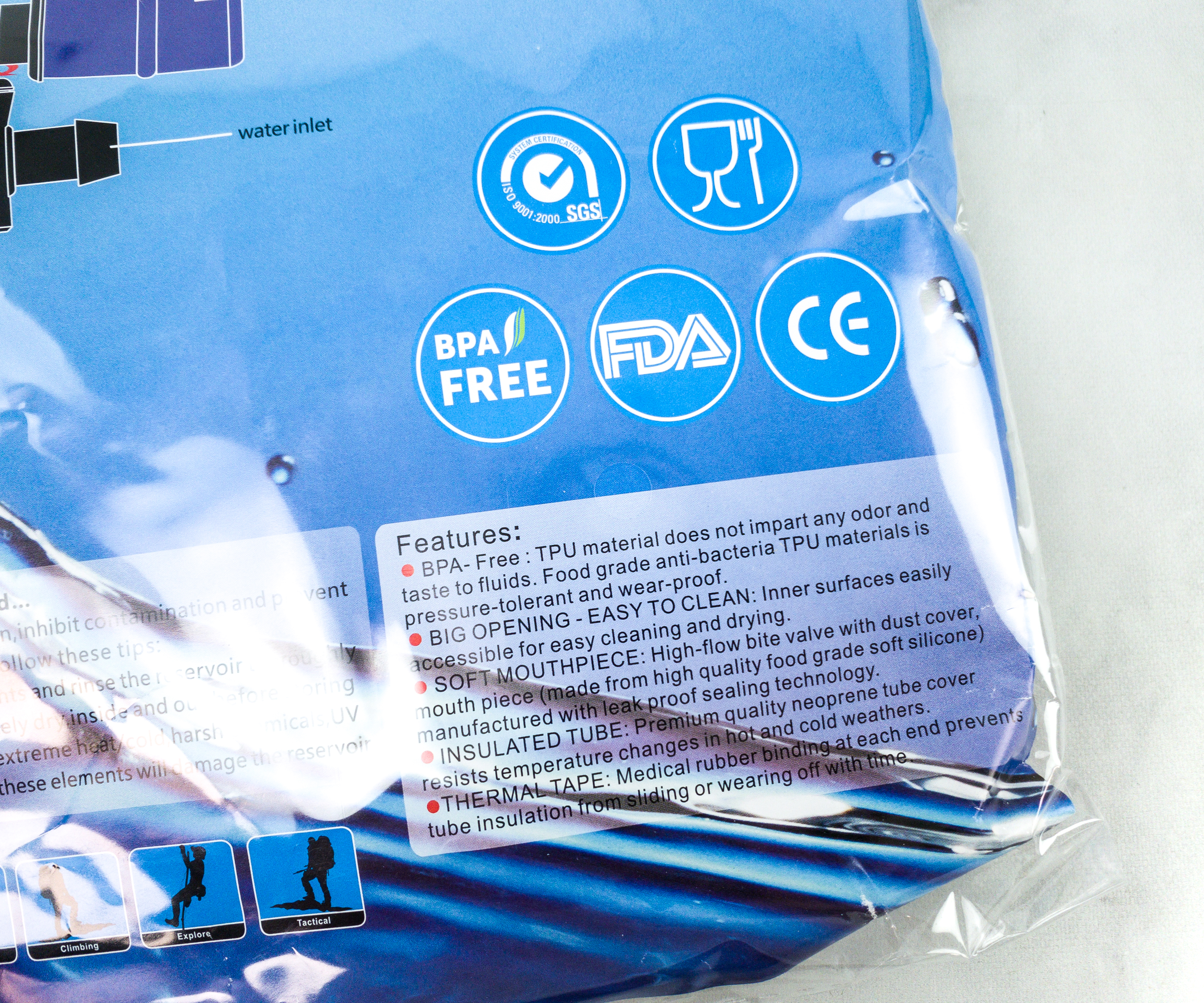 It's a 2-liter hydration bladder made from premium-quality, highly durable, and lightweight materials, including BPA-free rubber and plastic.
This bag features a huge screw-type cap water inlet, making it easy for the user to open the pack and add ice cubes in it.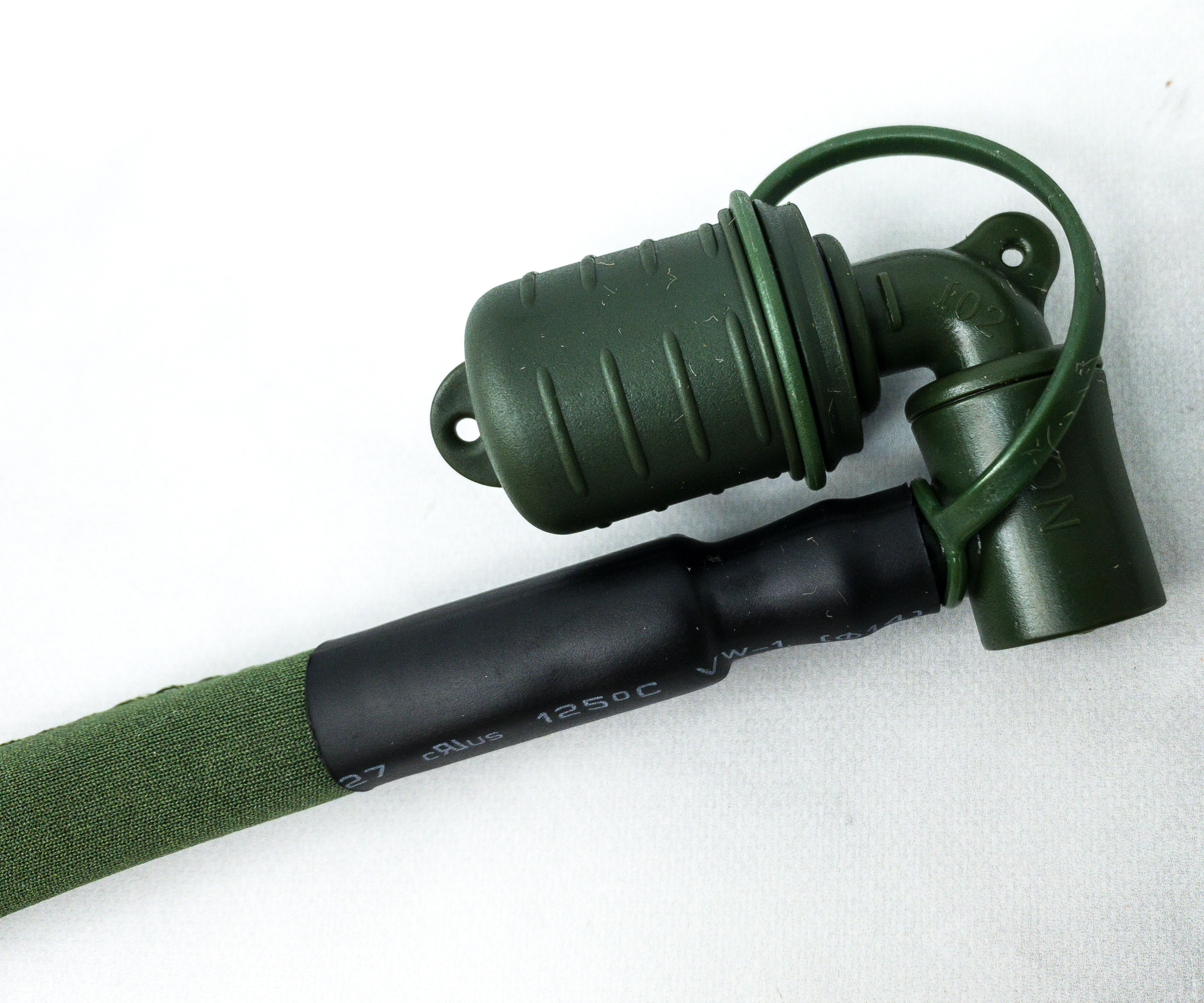 This bladder also features a unique air-tight locking valve system to make sure that water won't leak easily when locked. To use, simply loosen the screw at the back part of the hose and sip!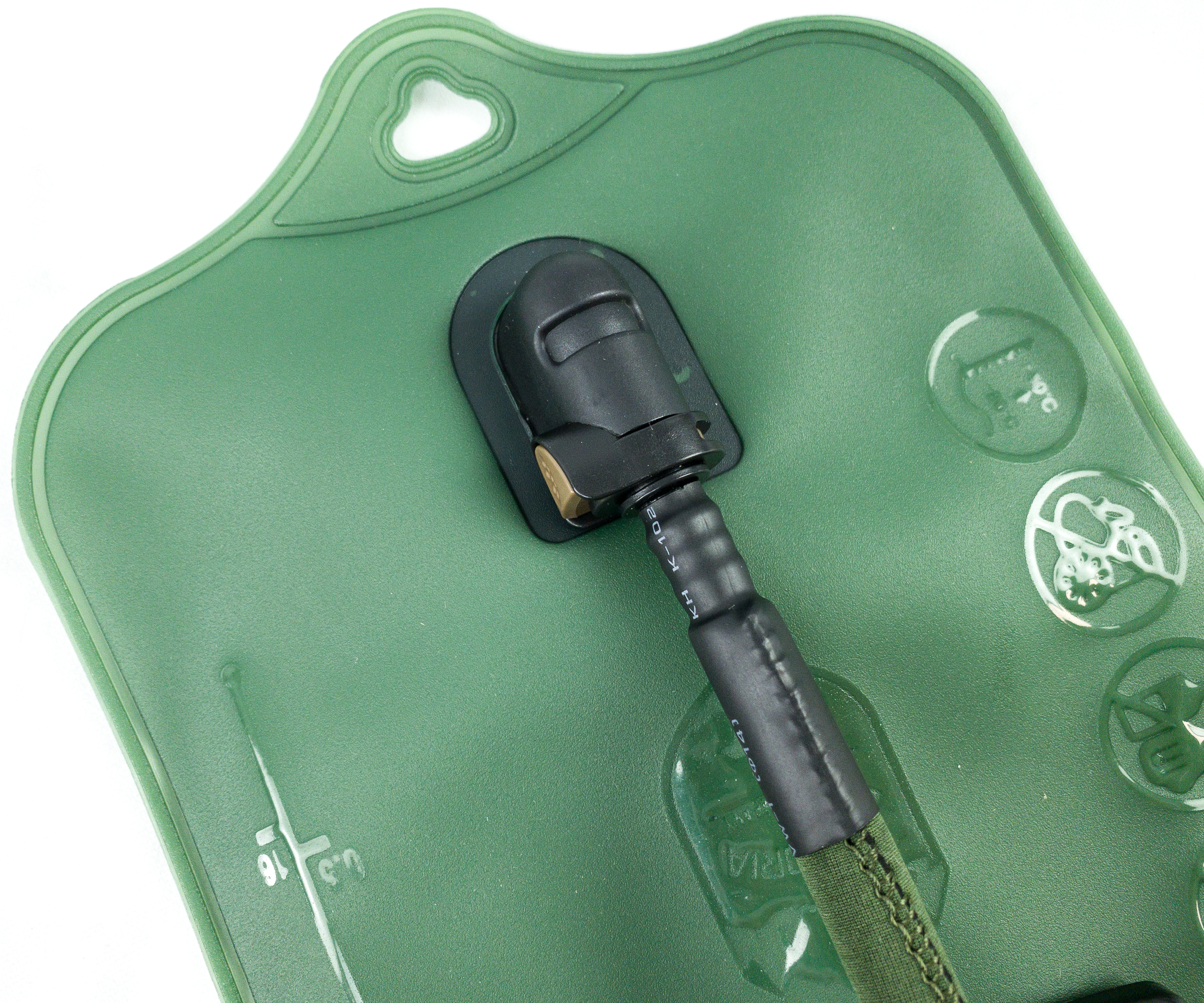 The hose is made using premium-quality neoprene tube cover that can easily resist any temperature changes. This hydration pack is convenient to use, you can easily slide it through your backpack, or just hang it over the hook when not in use.
SCOUTbox keeps getting better every month! This month's theme is all about cycling, and the box is filled with useful cycling tools and accessories. They are all high-quality and versatile, making cycling adventures more fun and less stressful. My favorite item is the hydration pack, which makes it easy for me to drink water while cycling without any fuss, hands-free! I also like the no-tie shoelaces which keep my shoes comfortable to wear and non-obstructive. The booklet, pump, and LED lights are amazing as well! There's nothing here that will go to waste, proving that their curations are always well-thought-out!
What do you think of this month's box?