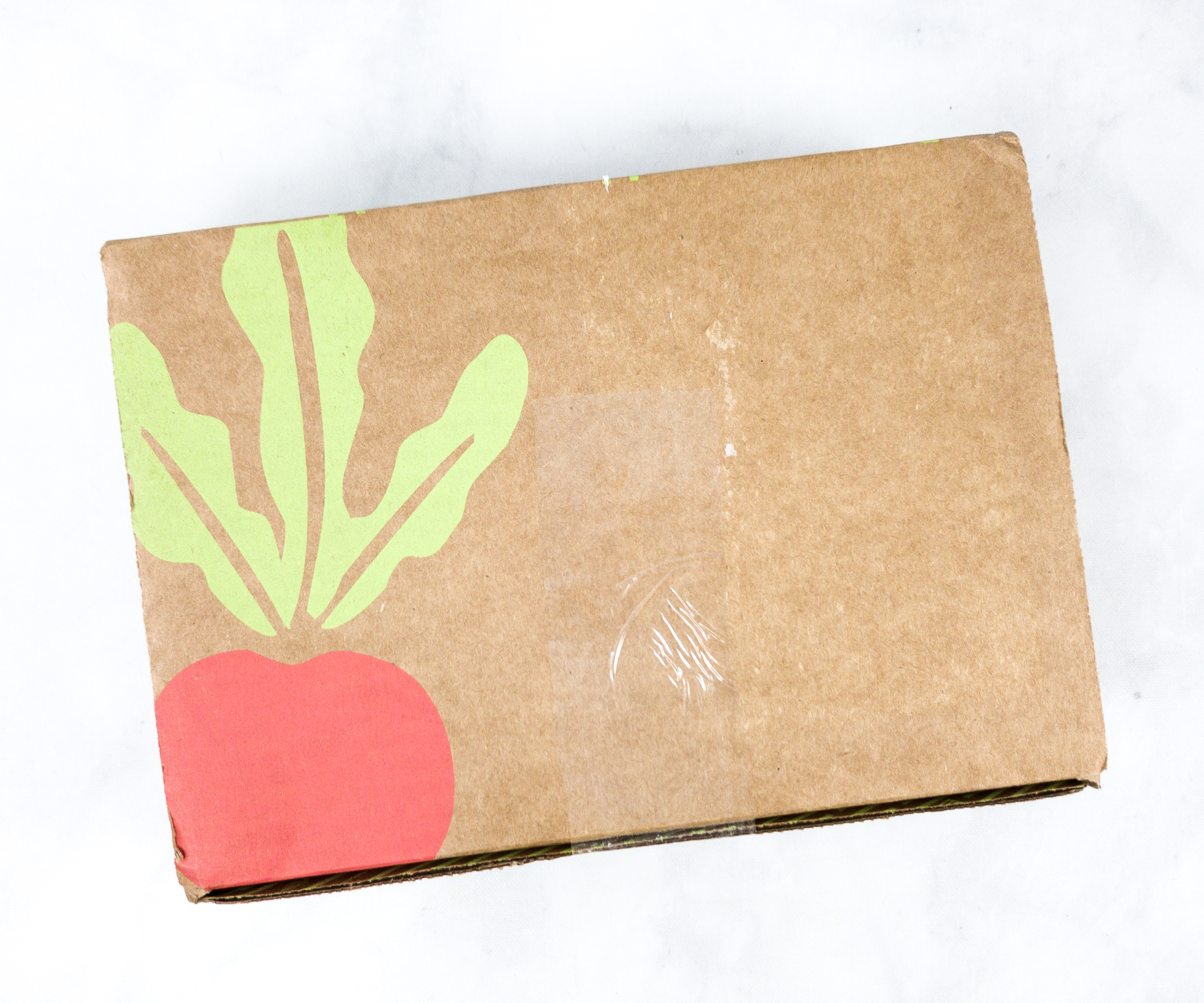 Raddish is a monthly kids' activity box centering around food and cooking! Designed for kids 4 to 14+, each themed box will include 3 illustrated recipe guides, 3 culinary skill cards, a creative kitchen project, kid-friendly tools and collectibles such as Table Talk cards, a culinary tool, and an iron-on Raddish patch. Themes range from Seasonal Spotlights to Global Cuisine and Creative Cookery to Holiday Celebrations. Although the ingredients are not included, they email you a shopping list for each month's recipes before your kit is shipped.
DEALS:
Get $15 off when you sign up for a 6 month subscription! Just use this link and use the coupon code ATHOME at checkout.
Get $20 off when you sign up for a 12 month subscription! Just use this link and use the coupon code CHEF20 at checkout.
PLUS Get a FREE apron with your first box when you sign up for a 6+ month subscription!
They offer a monthly membership for $24/month, a 6-month membership for an upfront payment of $132 ($22/month), and a 12-month membership for an upfront payment of $240 ($20/month). For those who are getting the 6 and 12-month memberships, expect a free apron in your box.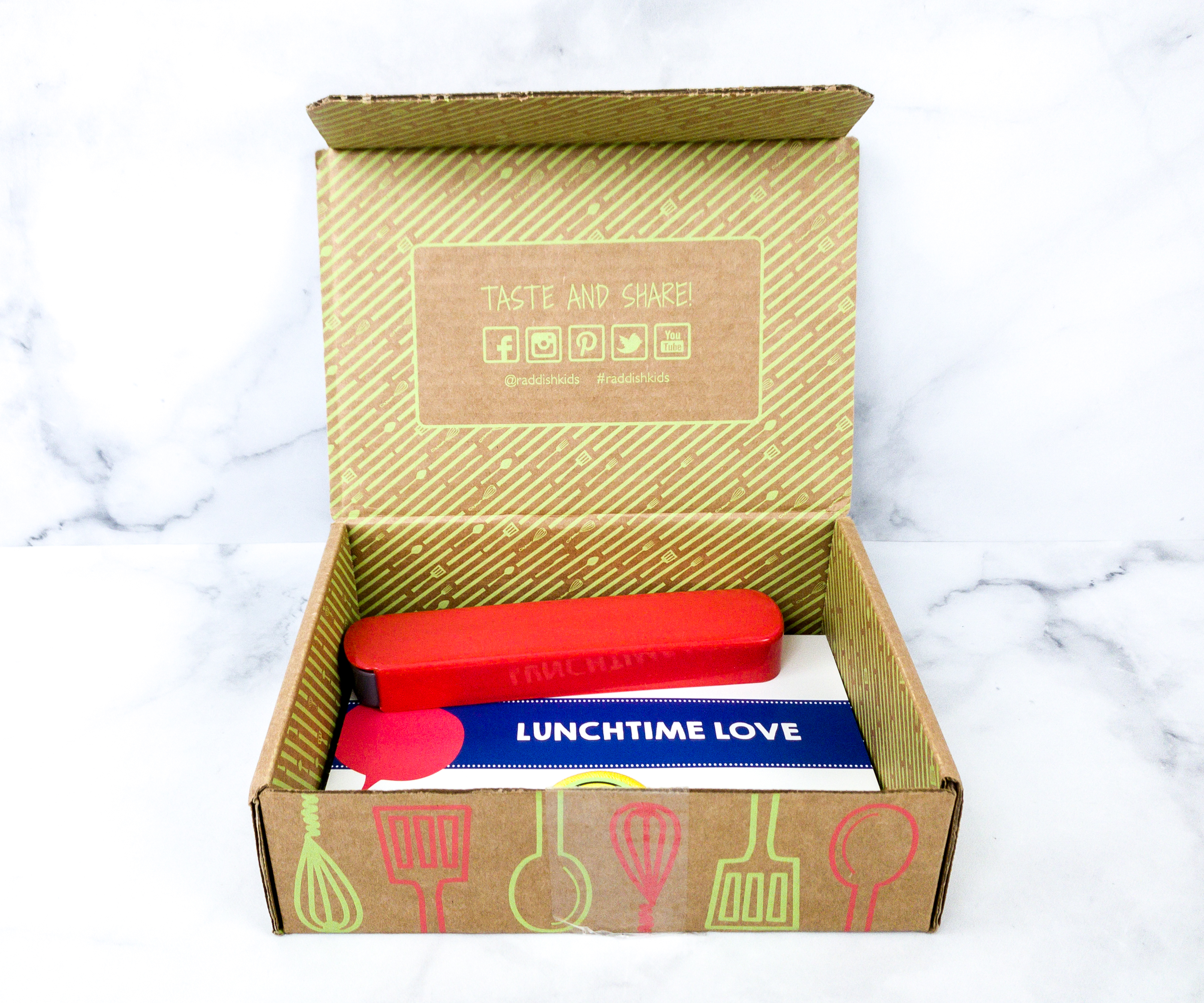 Featured on the inner part of the box's flap are Raddish Kids' social media handles where you can share your cooking experience.
All the items were neatly packed inside the box.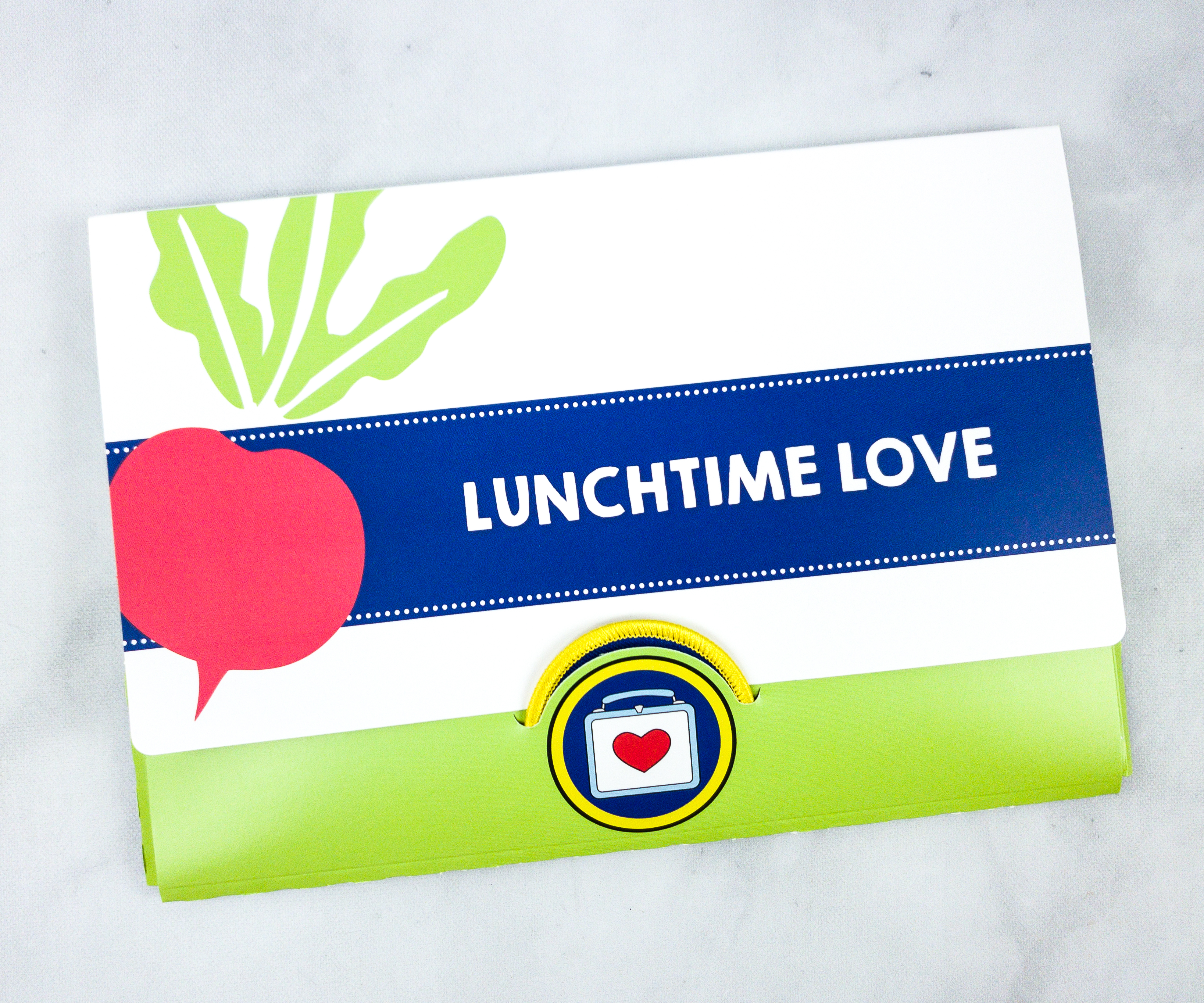 This month's theme is Lunchtime Love!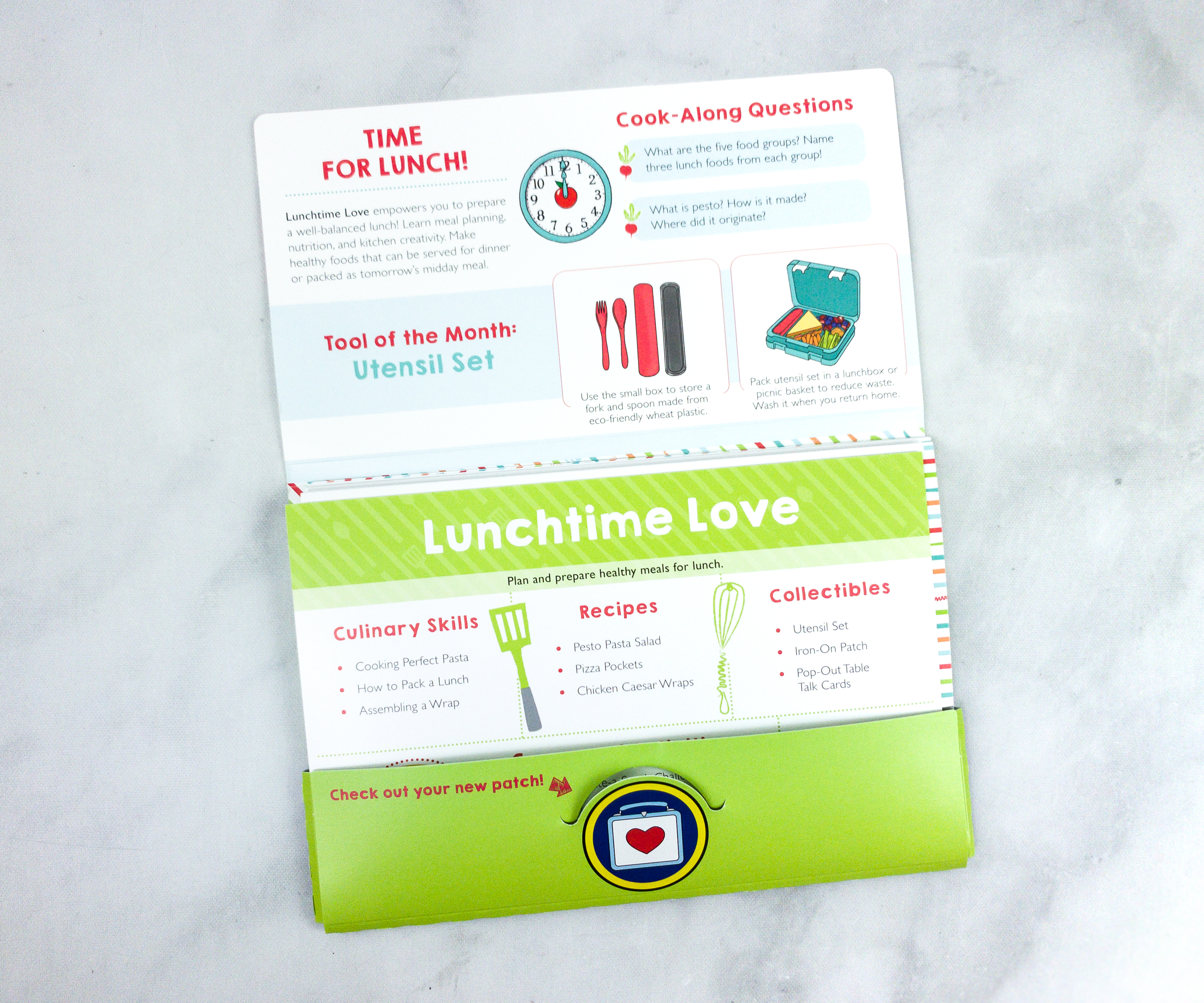 Inside the envelope are small cards containing some culinary skill lessons, guides with fun and exciting activities!
The envelope also lists ways on how you can connect with Raddish Kids on social media, as well as a sneak peek for next month's theme.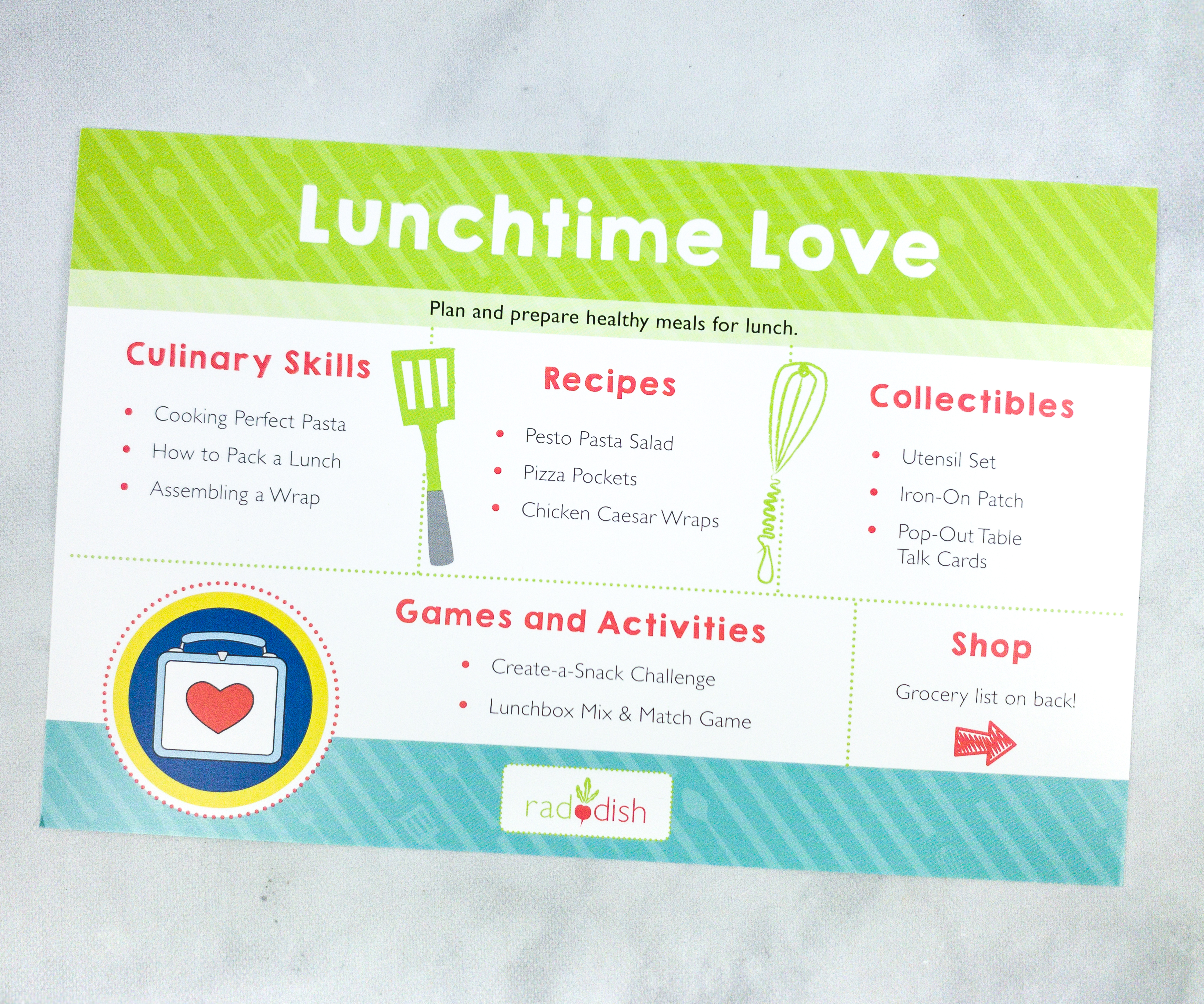 This card contains all the information you need to know about this month's box. It lists all the culinary skills your kids will be acquiring, the recipe names, collectibles, and other games and activities.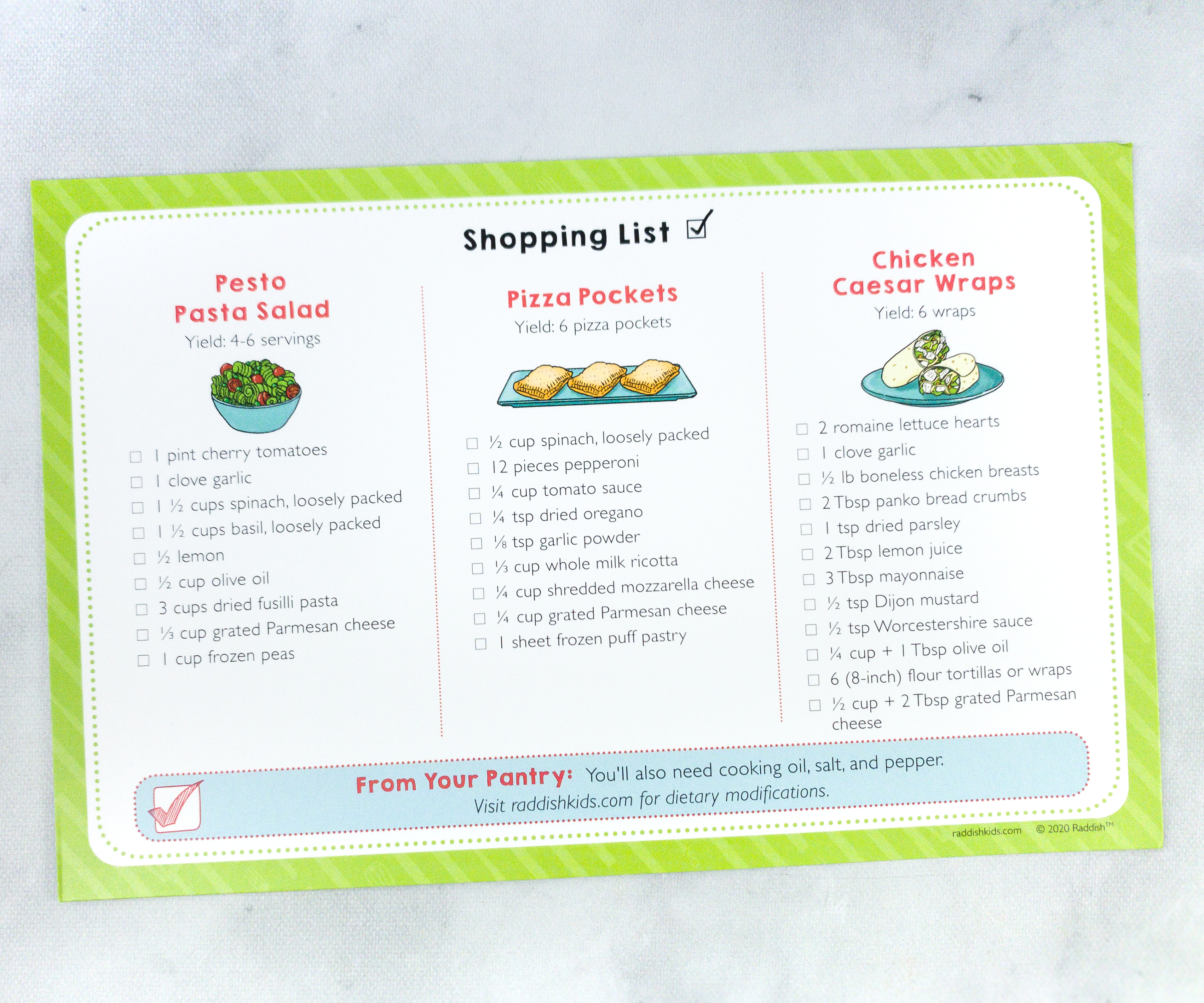 The back of the card provides a complete grocery list for all the featured recipes this month. The recipes are Pesto Pasta Salad, Pizza Pockets, and Chicken Caesar Wraps.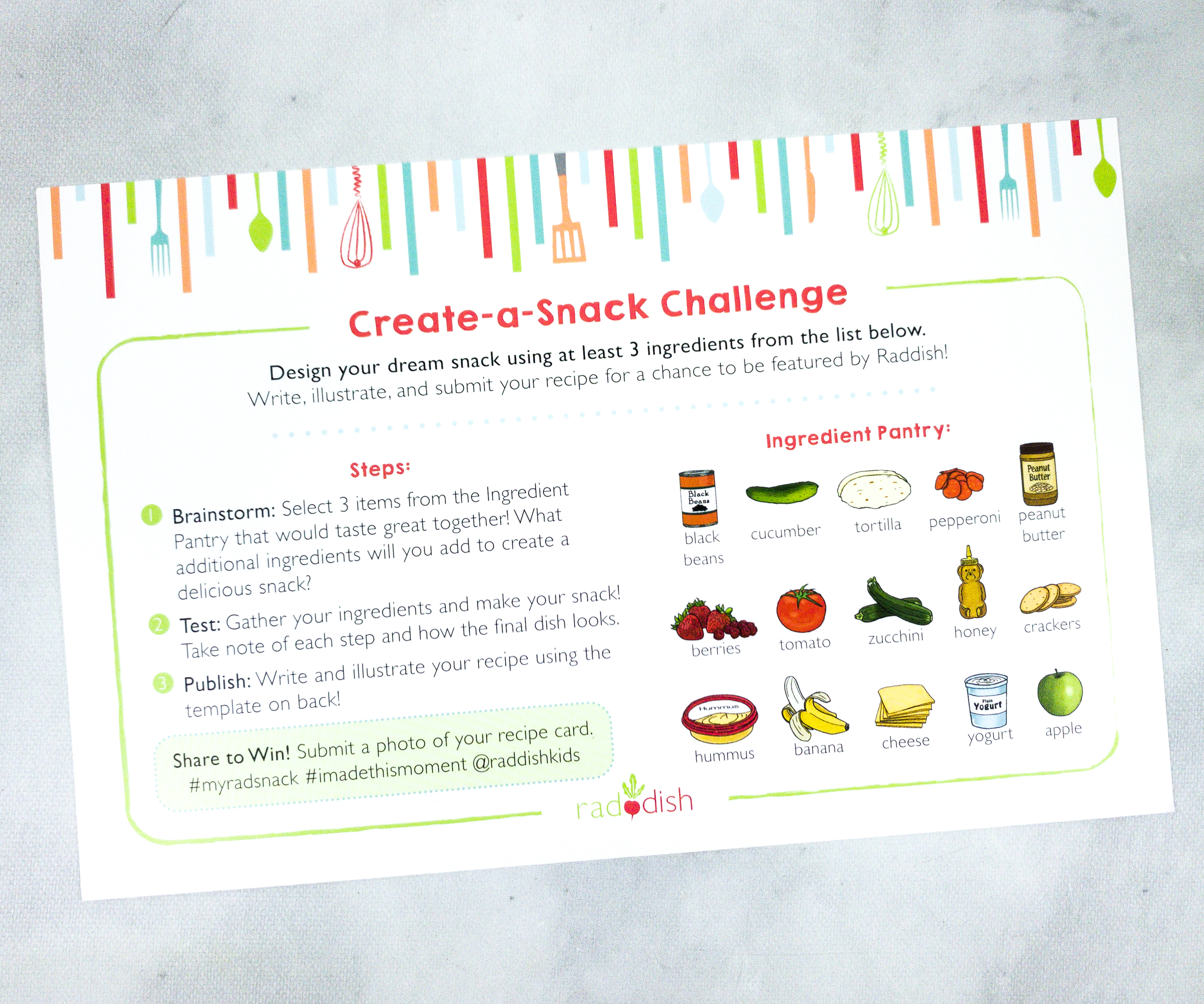 This month's box also includes a Create-a-Snack Challenge! This activity encourages kids to design their dream snack from 3 ingredients from the provided list.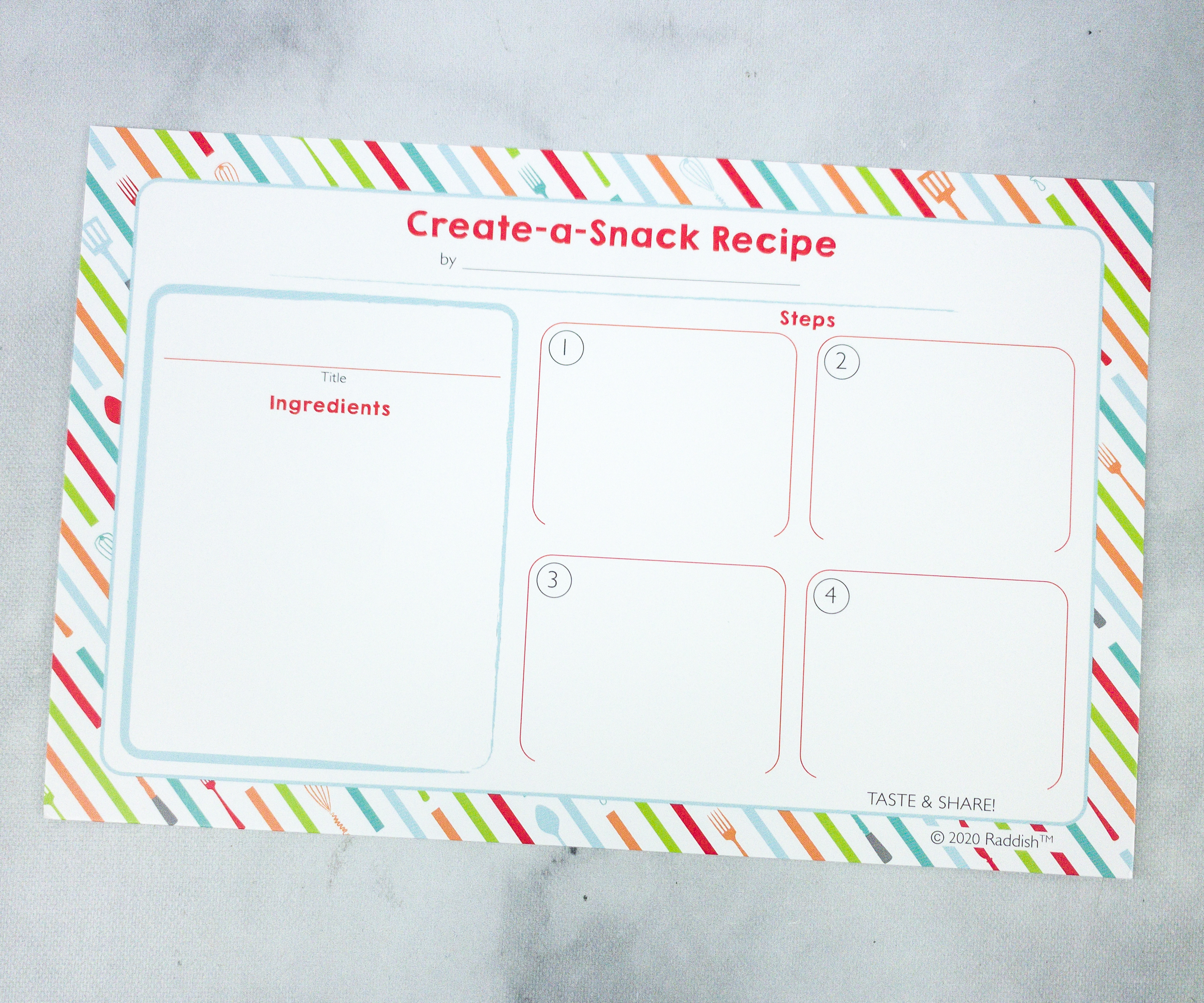 At the back, the kids can make their own recipe card by listing the ingredients of the snack they created, plus the cooking instructions.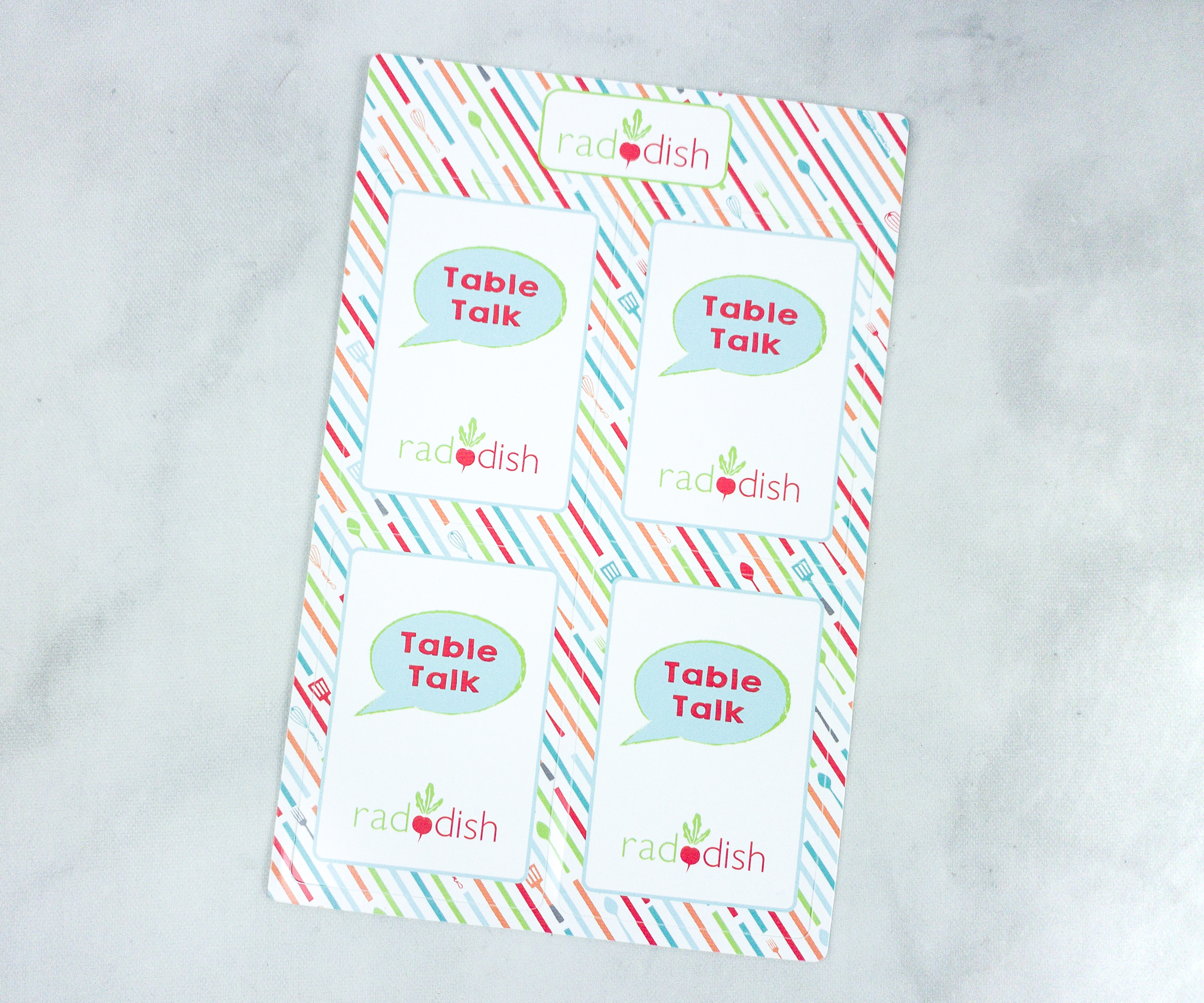 We also received an exclusive Table Talk conversation starter cards.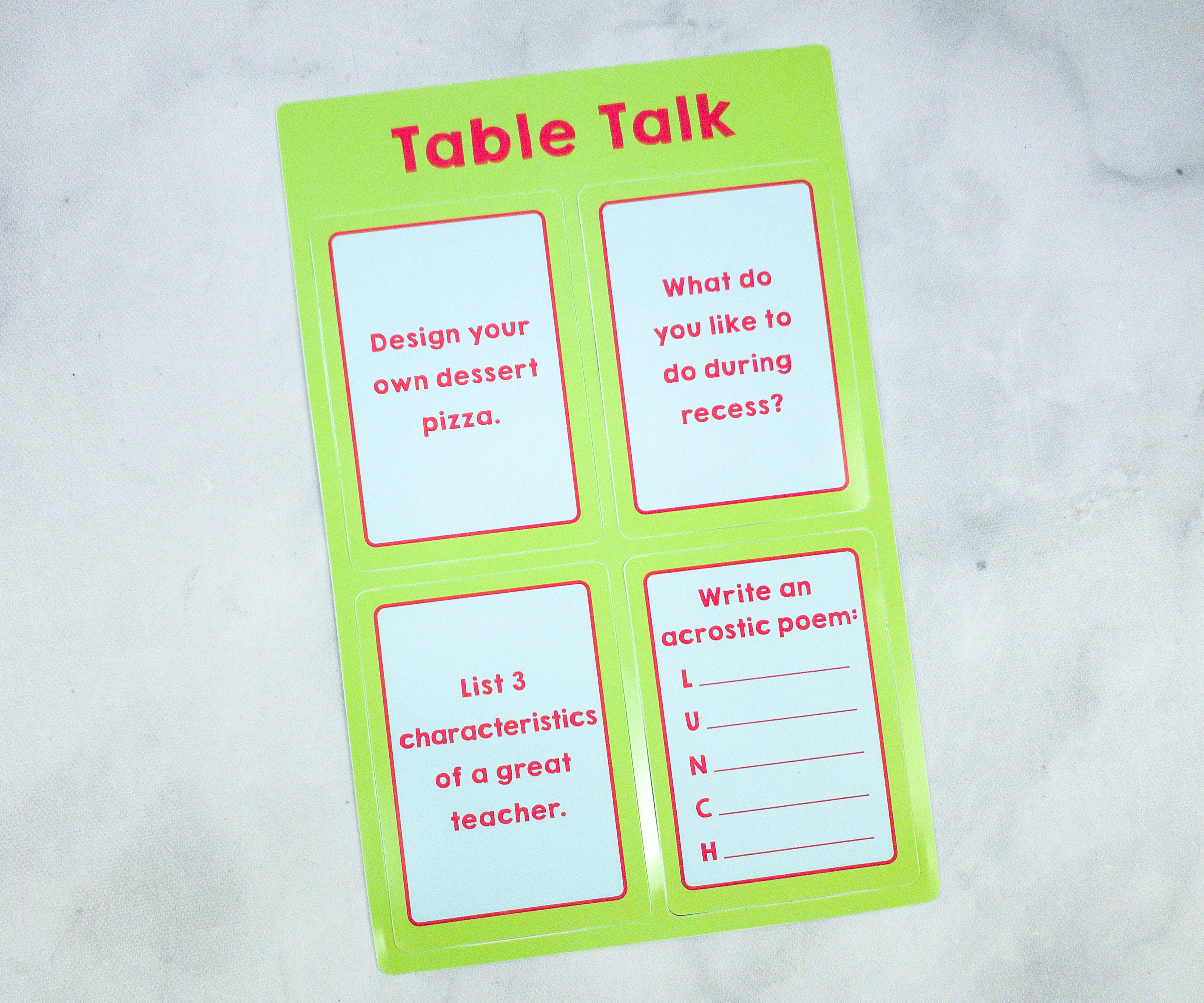 Each card contains some questions for a great table talk conversation.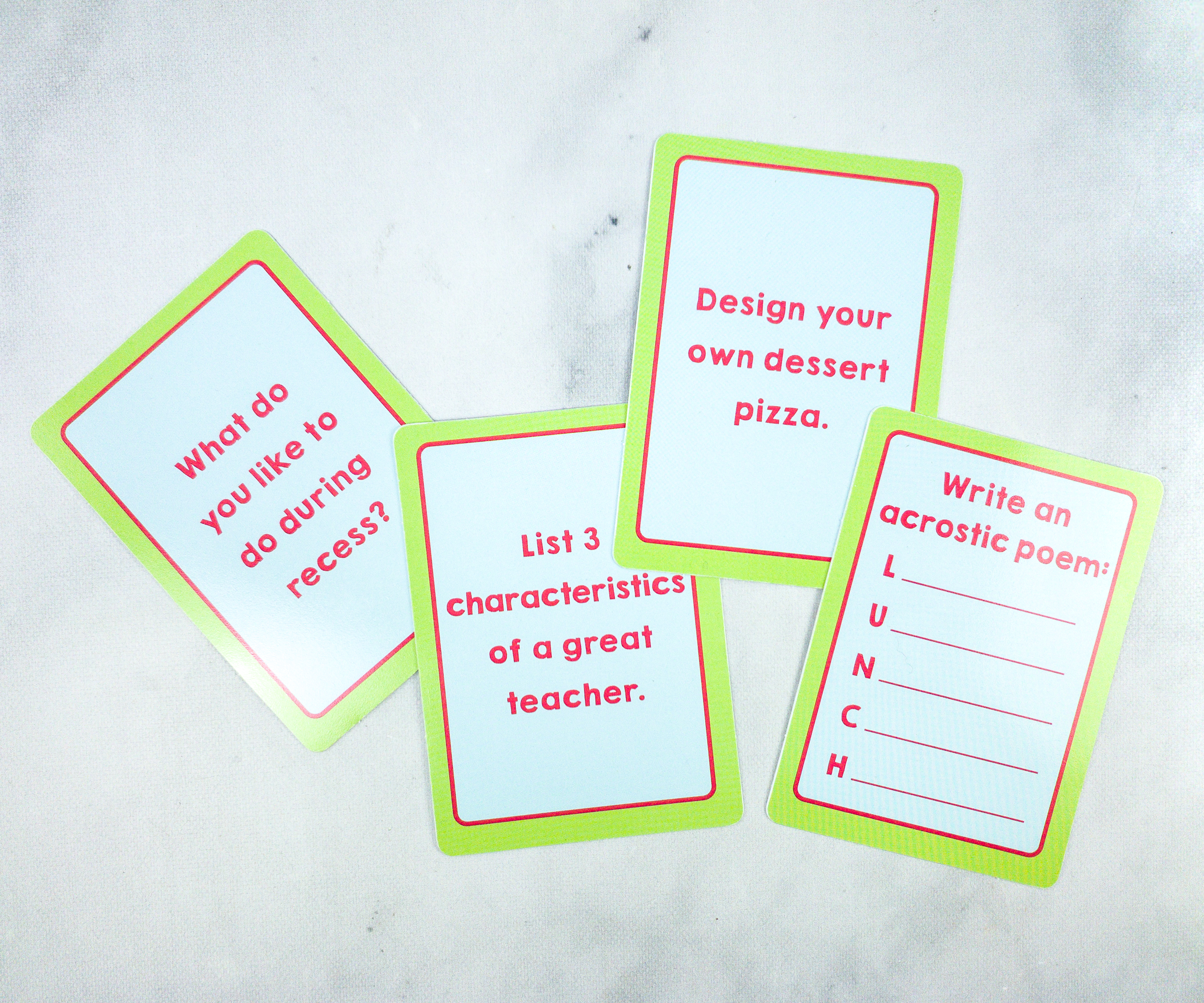 They come in a sheet and you can easily tear them down.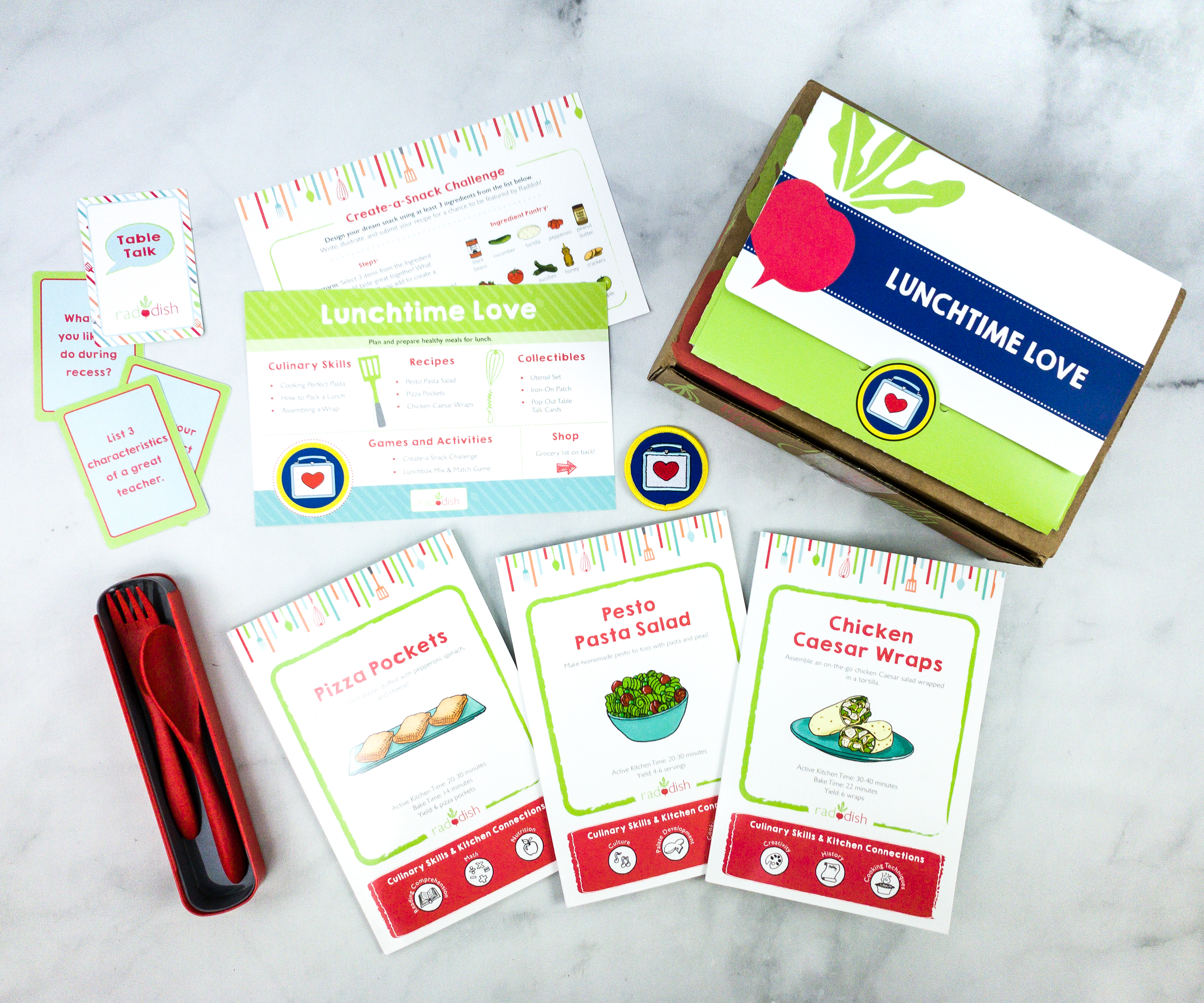 Everything in my August 2020 box! If you subscribe for a year, the apron is automatically included!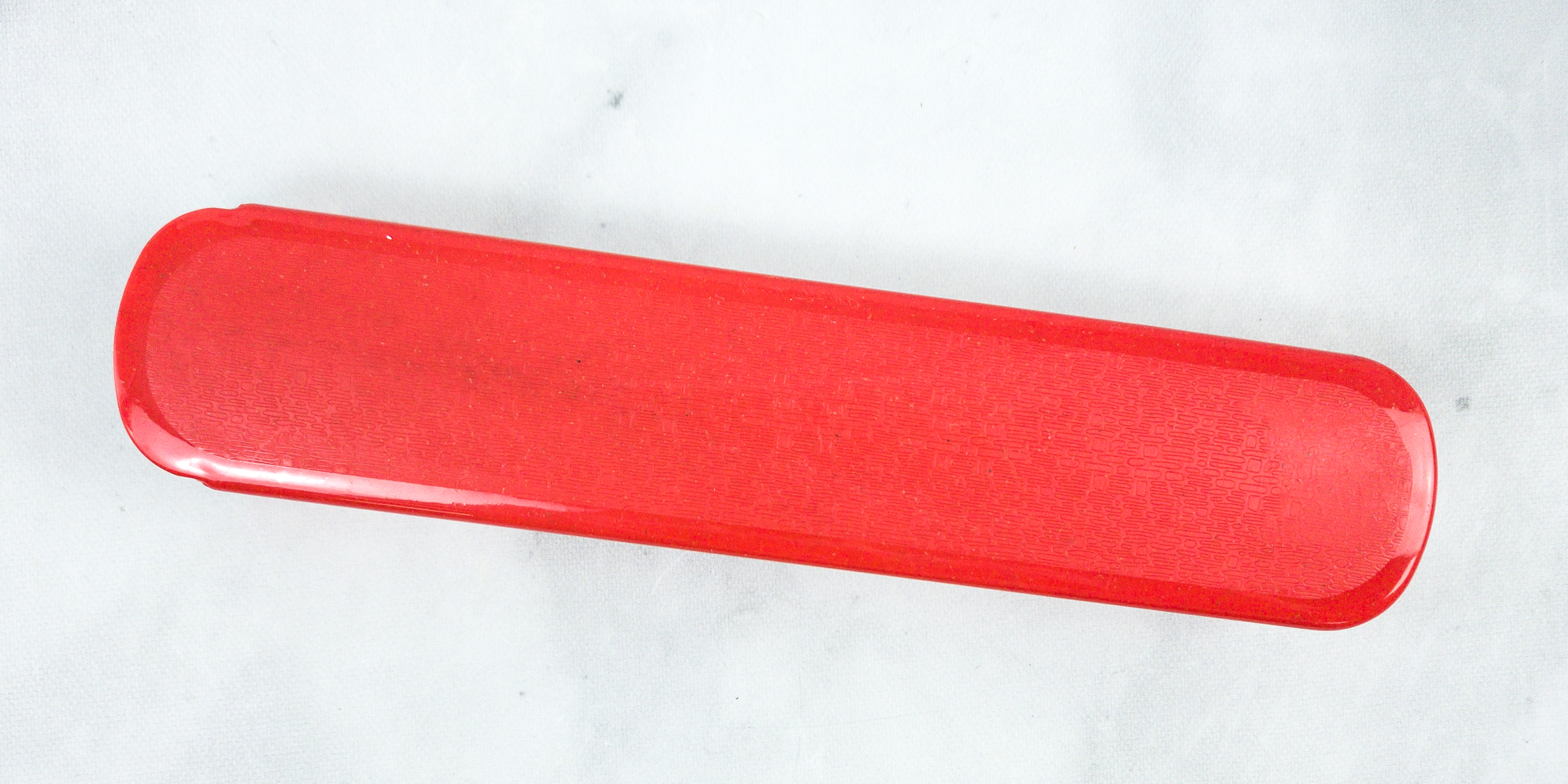 Every box comes with a featured tool. This month, we received utensils in a portable case!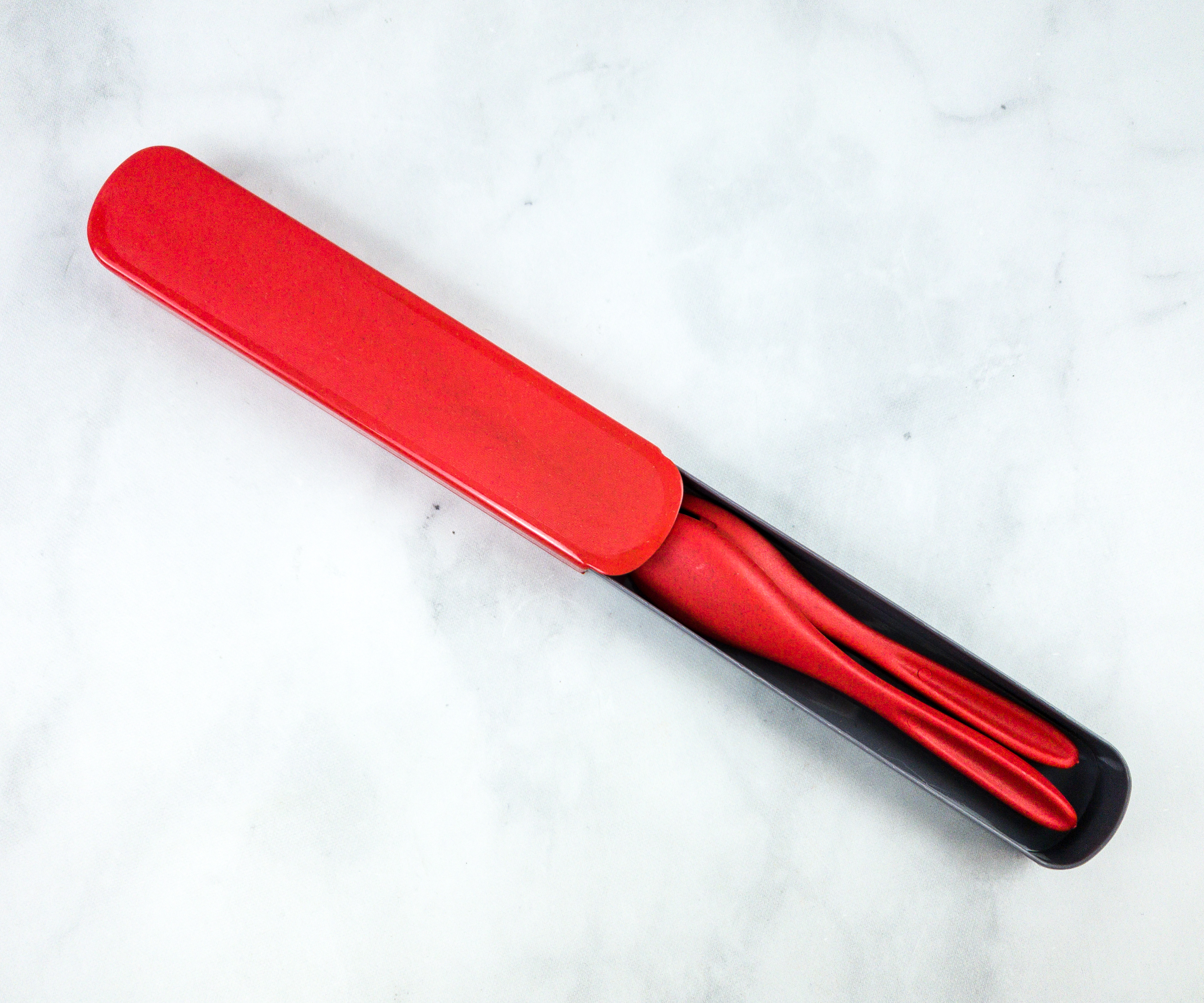 There's a spoon and a fork inside.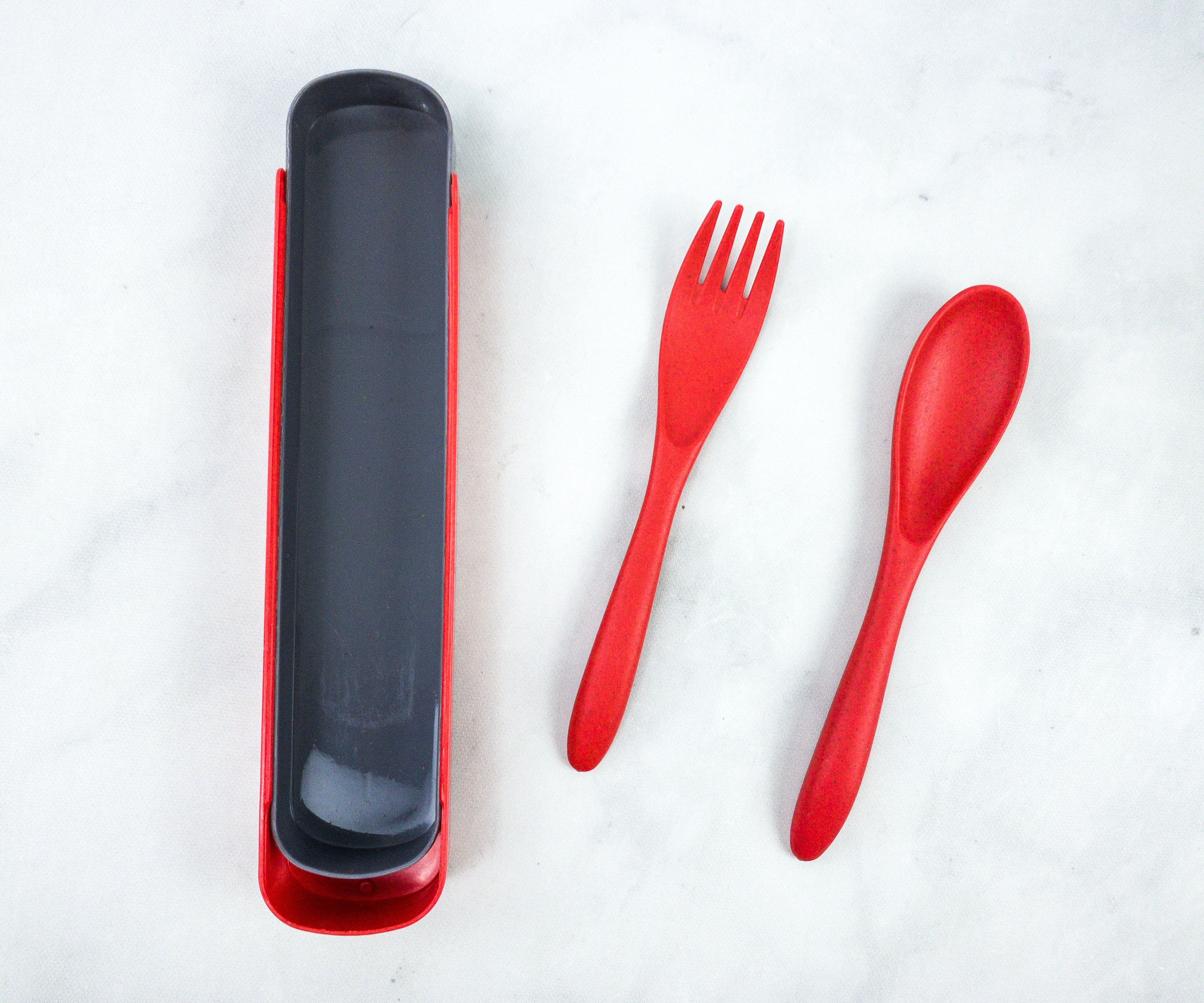 This set is perfect for bringing lunch on-the-go. With the case, they can be easily stashed in your bag or in your lunchbox.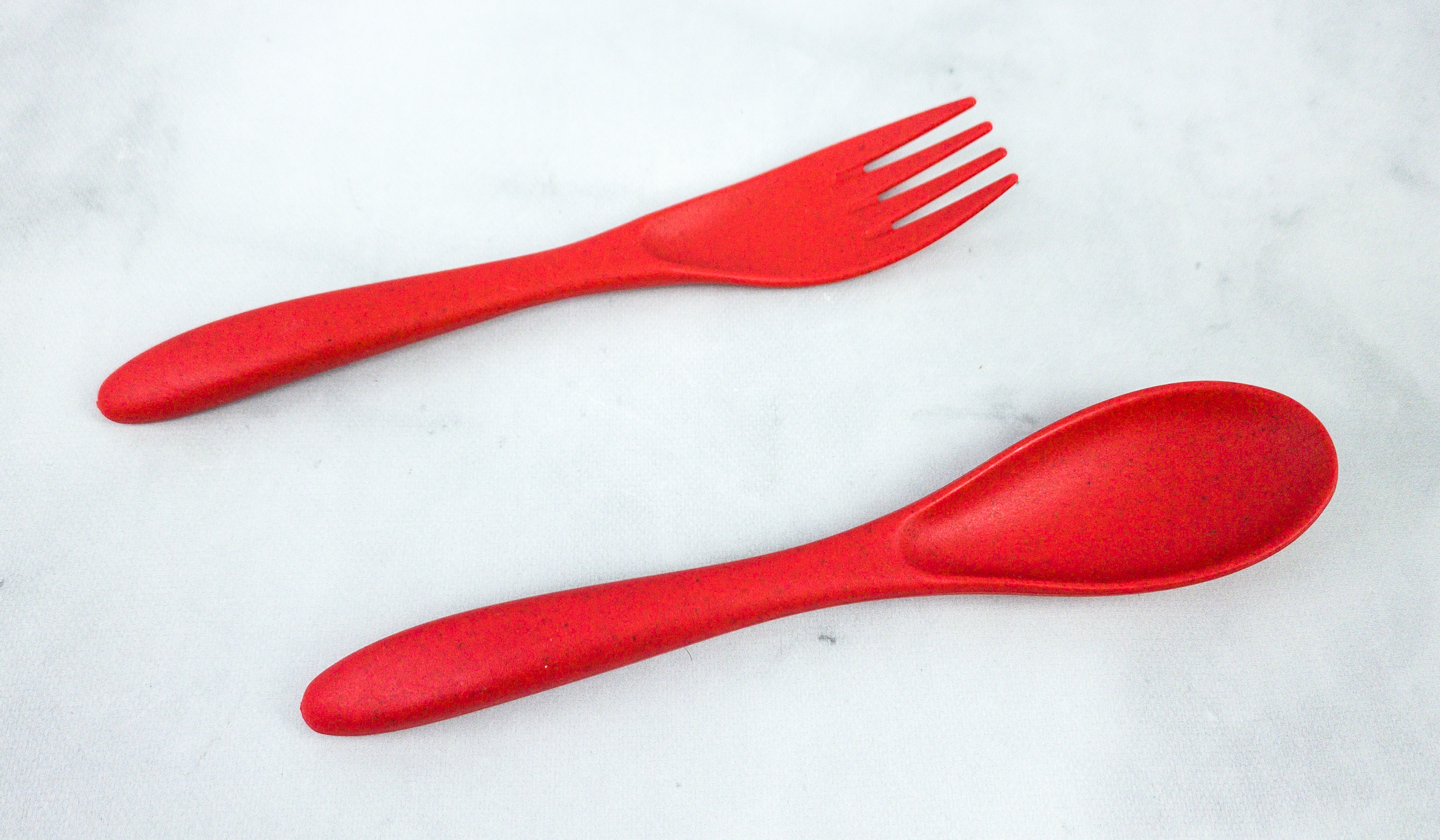 They're also reusable!
Another bonus item is a patch featuring a lunchbox with a heart on it.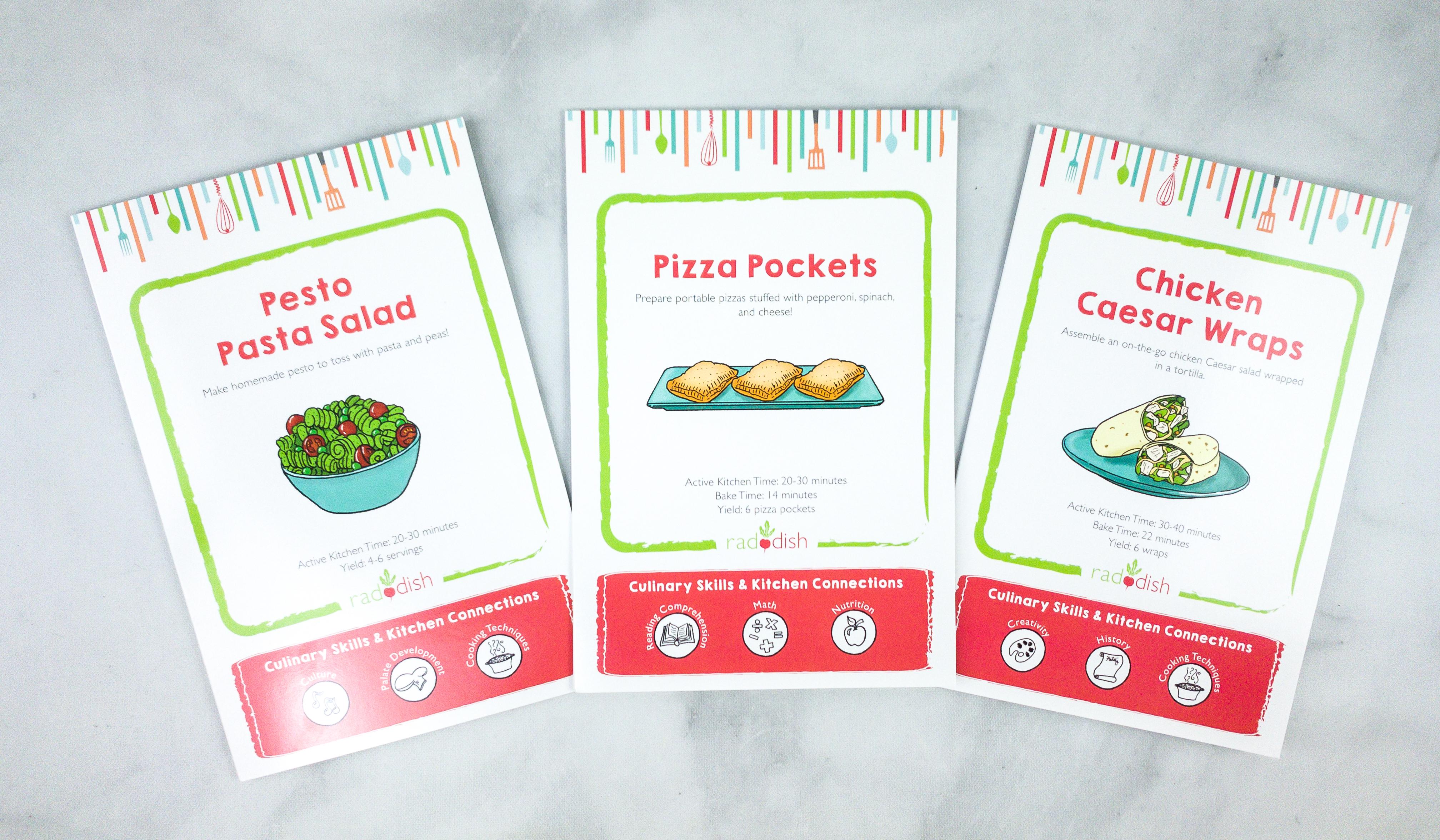 Here are this month's recipe guides!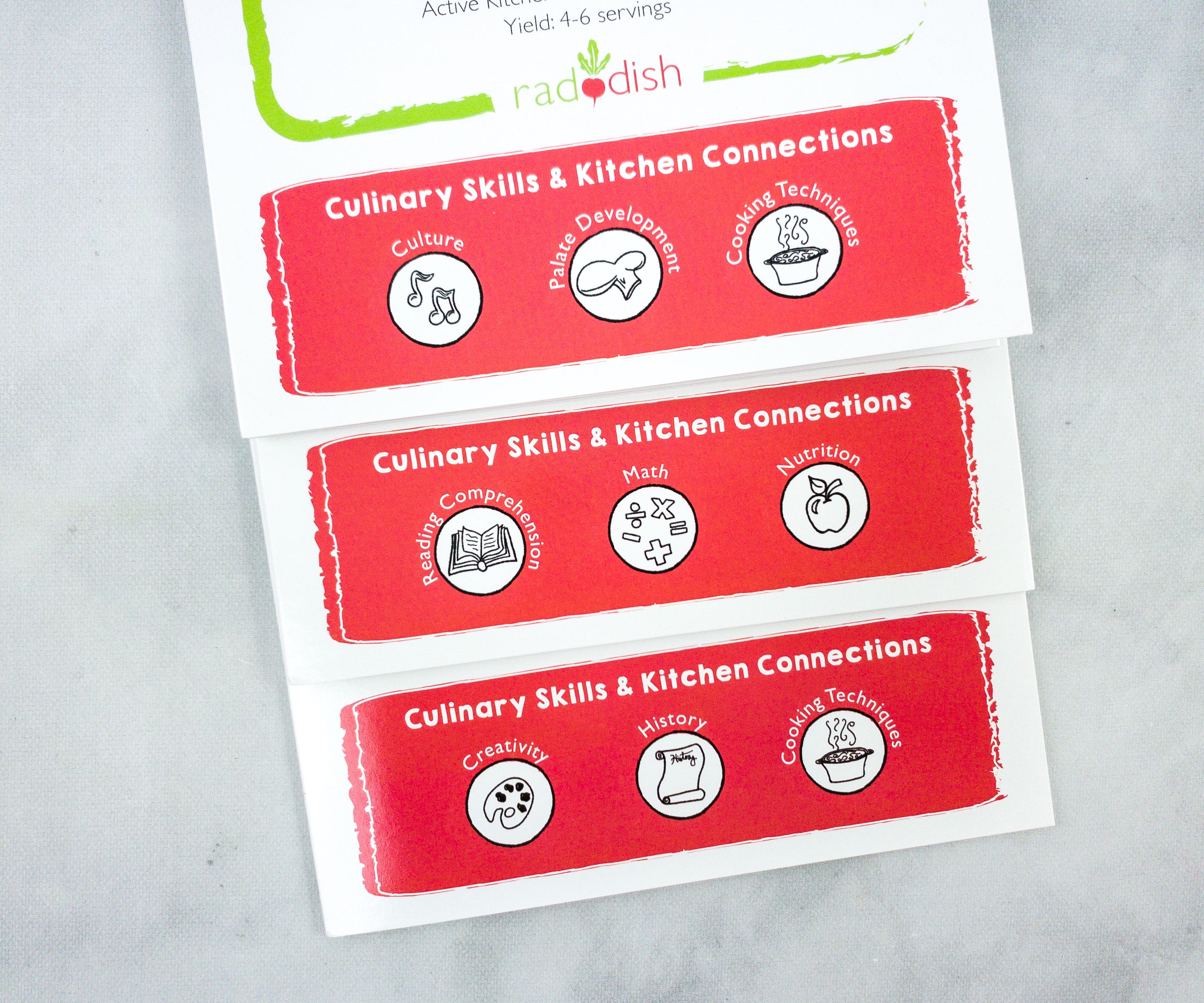 At the bottom of each guide are the culinary skills that children can learn from each recipe!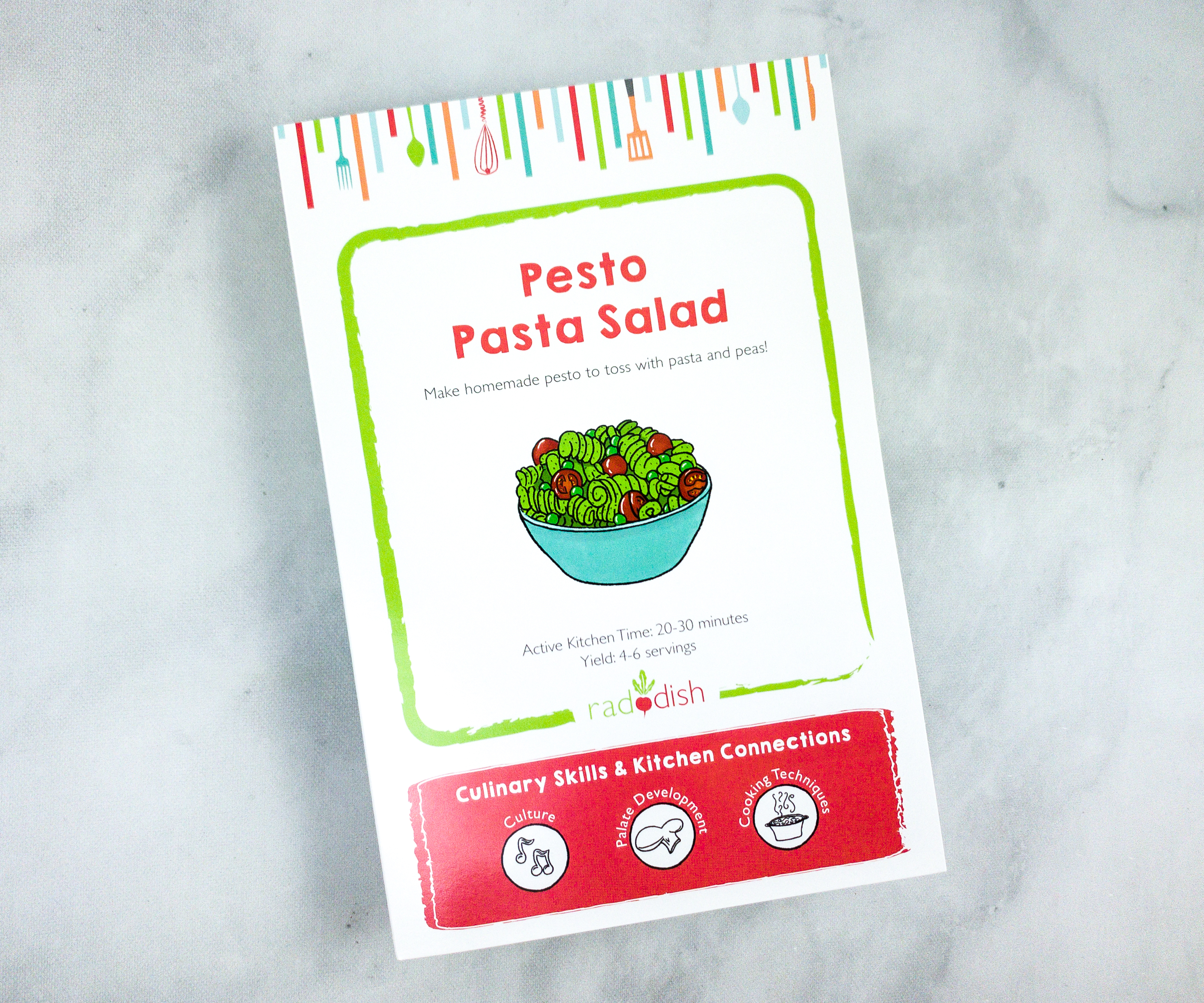 The first recipe is Pesto Pasta Salad. Pesto is a green sauce that originated in Genoa, Italy!
Active Kitchen Time: 20-30 minutes

Yield: 4-6 servings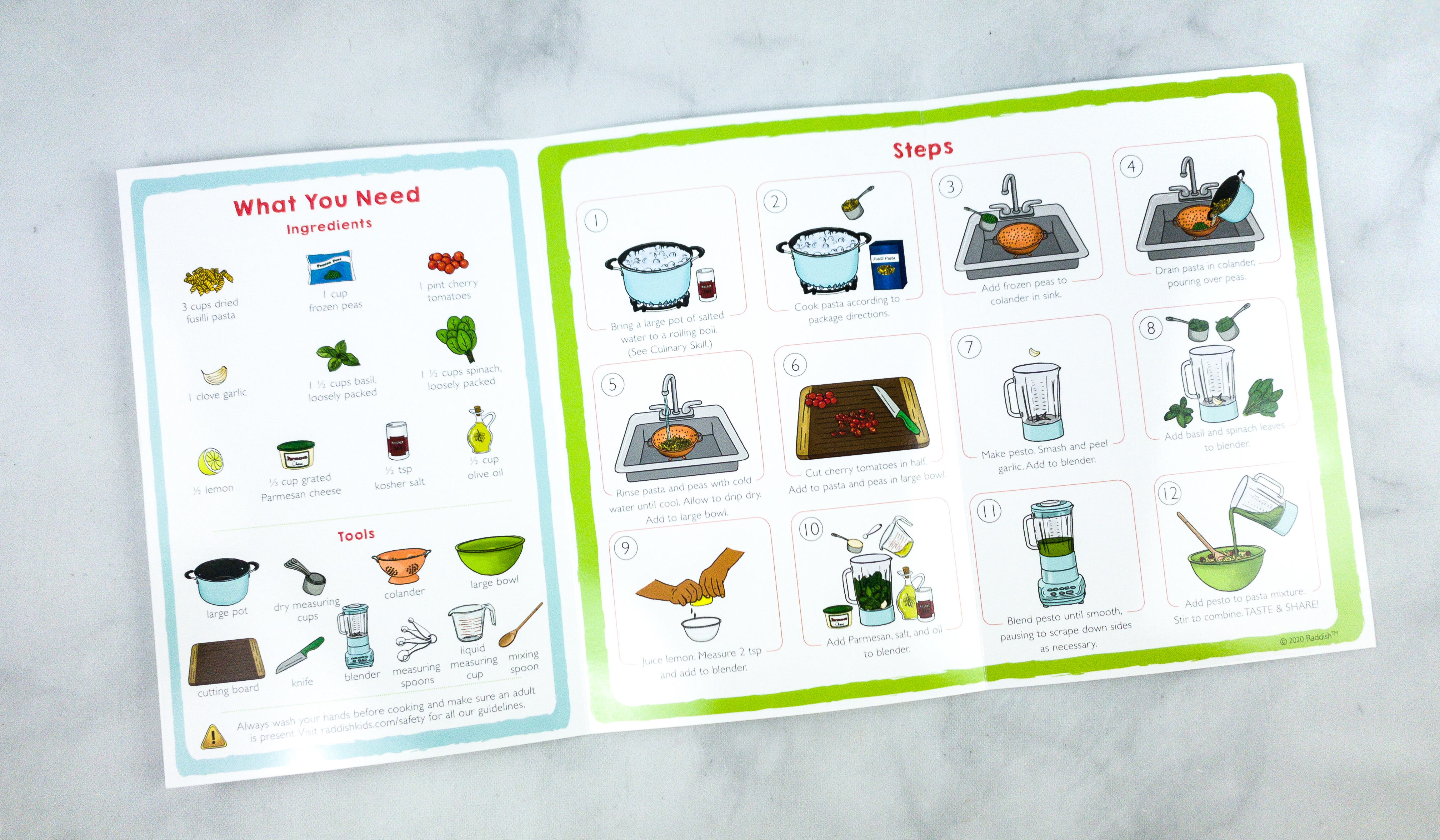 Inside the booklet are the recipe's ingredients and the needed tools, plus a detailed cooking instruction with illustrations.
Ingredients for Pesto Pasta Salad are fusilli dried pasta, frozen peas, cherry tomatoes, garlic, basil, spinach, lemon, Parmesan cheese, kosher salt, and olive oil.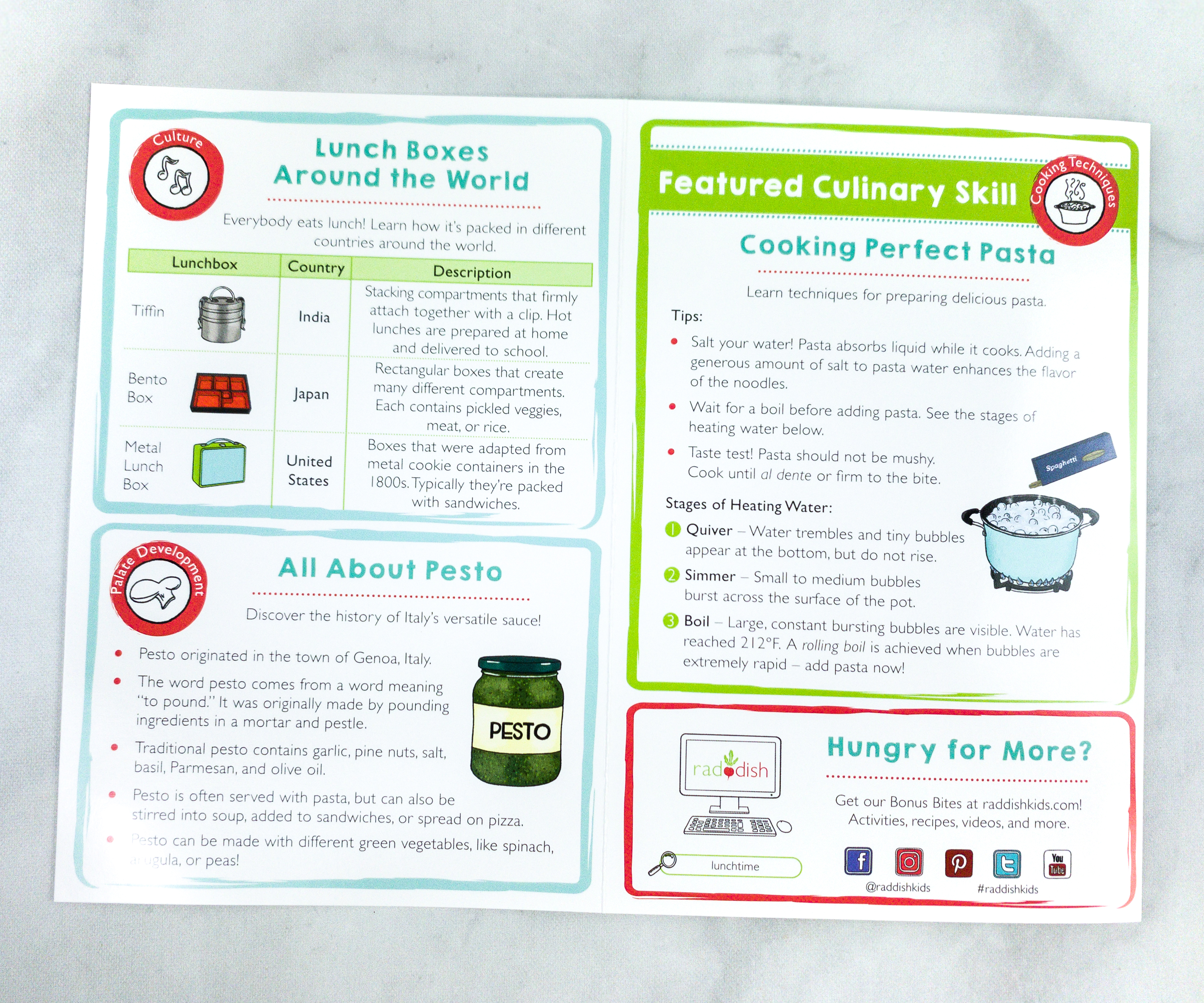 The back of the recipe guide contains the featured culinary skill. For this recipe, it's about cooking perfect pasta! There's also a portion where we could learn about different lunchboxes around the world, as well as fun facts about pesto.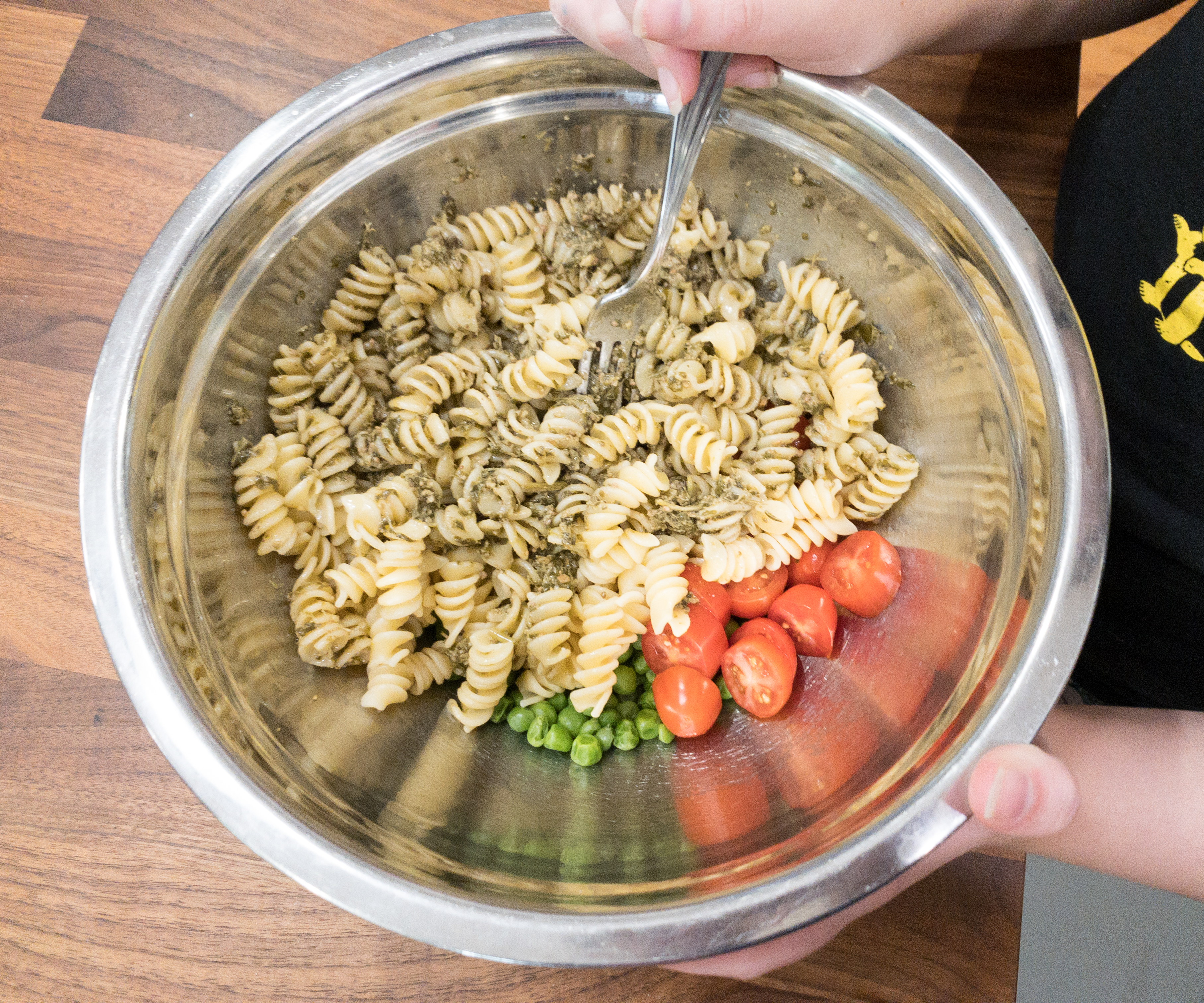 While we were cooking the pasta in a pot, my daughter prepared the other ingredients then made the pesto sauce using garlic, basil, lemon juice, parmesan, salt, and oil in the blender. She blended the ingredients until it was smooth.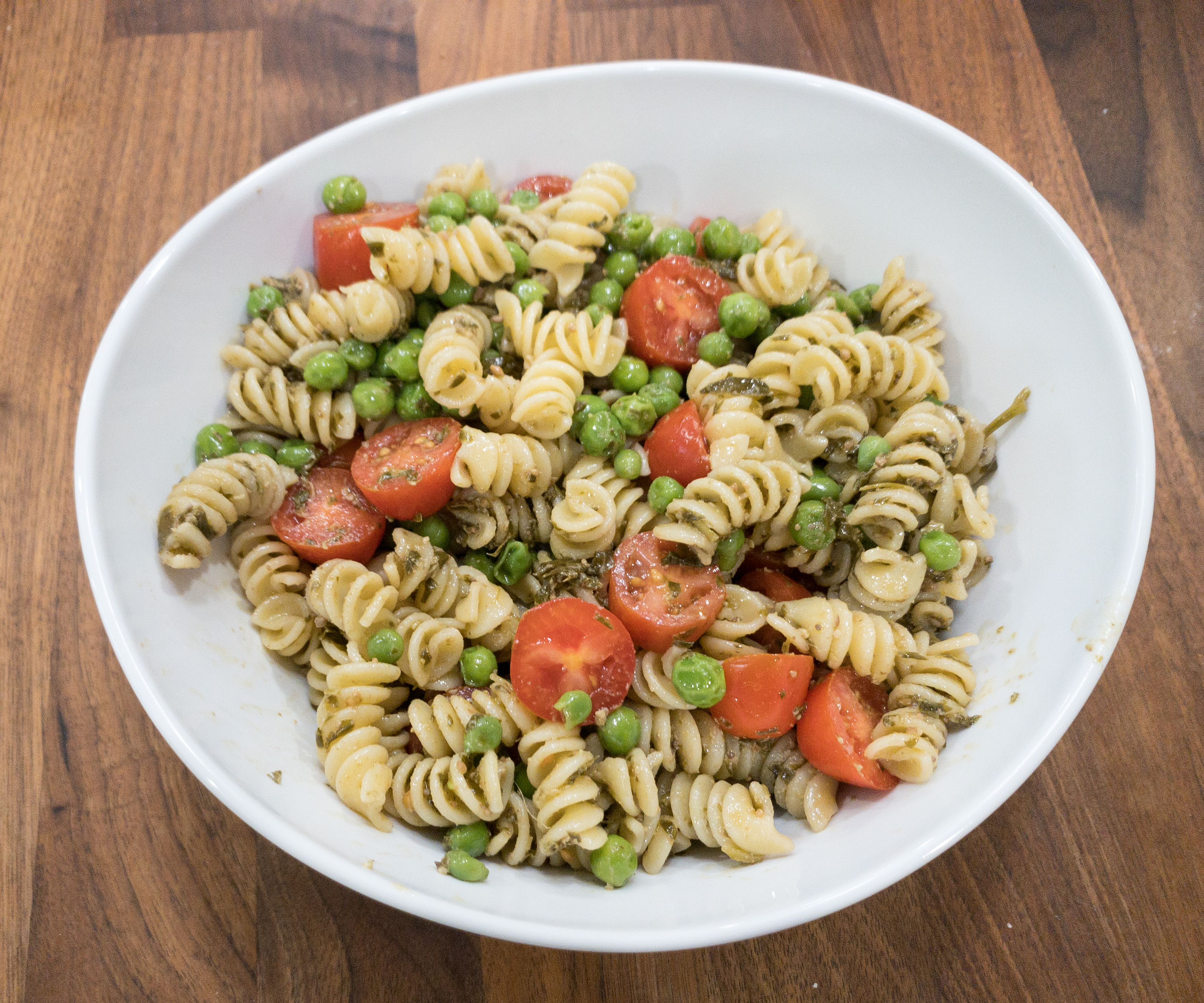 When the pesto was done, my daughter added it to the cooked pasta and also put tomatoes and green peas! Yum!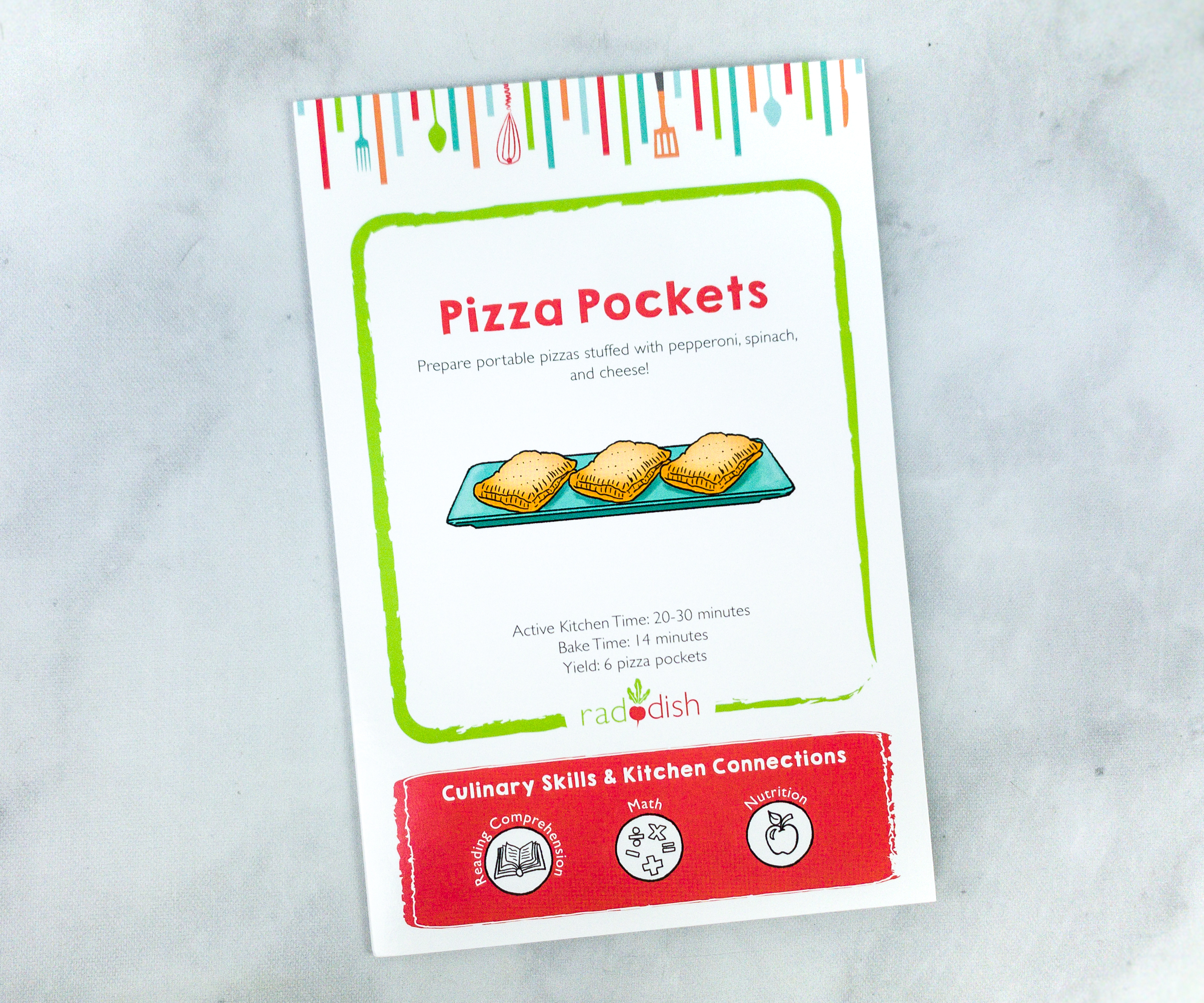 The second recipe is Pizza Pockets! This is the smaller and portable version of pizza, which is usually stuffed with pepperoni, spinach, and cheese.
Active Kitchen Time: 20-30 minutes

Bake Time: 14 minutes

Yield: 6 pizza pockets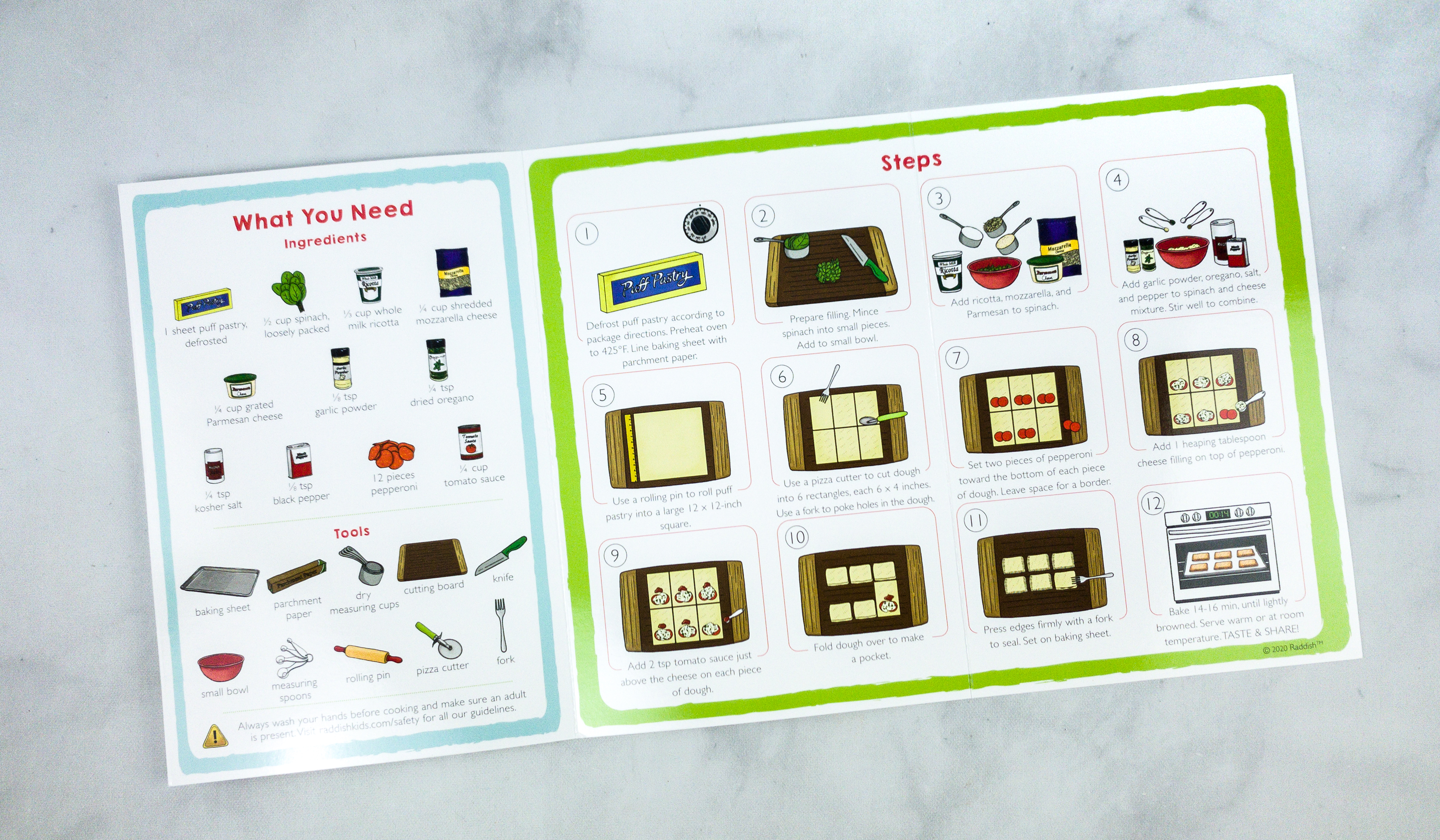 We really appreciate the guide as it comes with complete instructions and pictures that help us know that we're on the right track!
Here are all the ingredients needed for this recipe: puff pastry, spinach, milk ricotta, mozzarella cheese, Parmesan cheese, garlic powder, dried oregano, kosher salt, black pepper, pepperoni, and tomato sauce.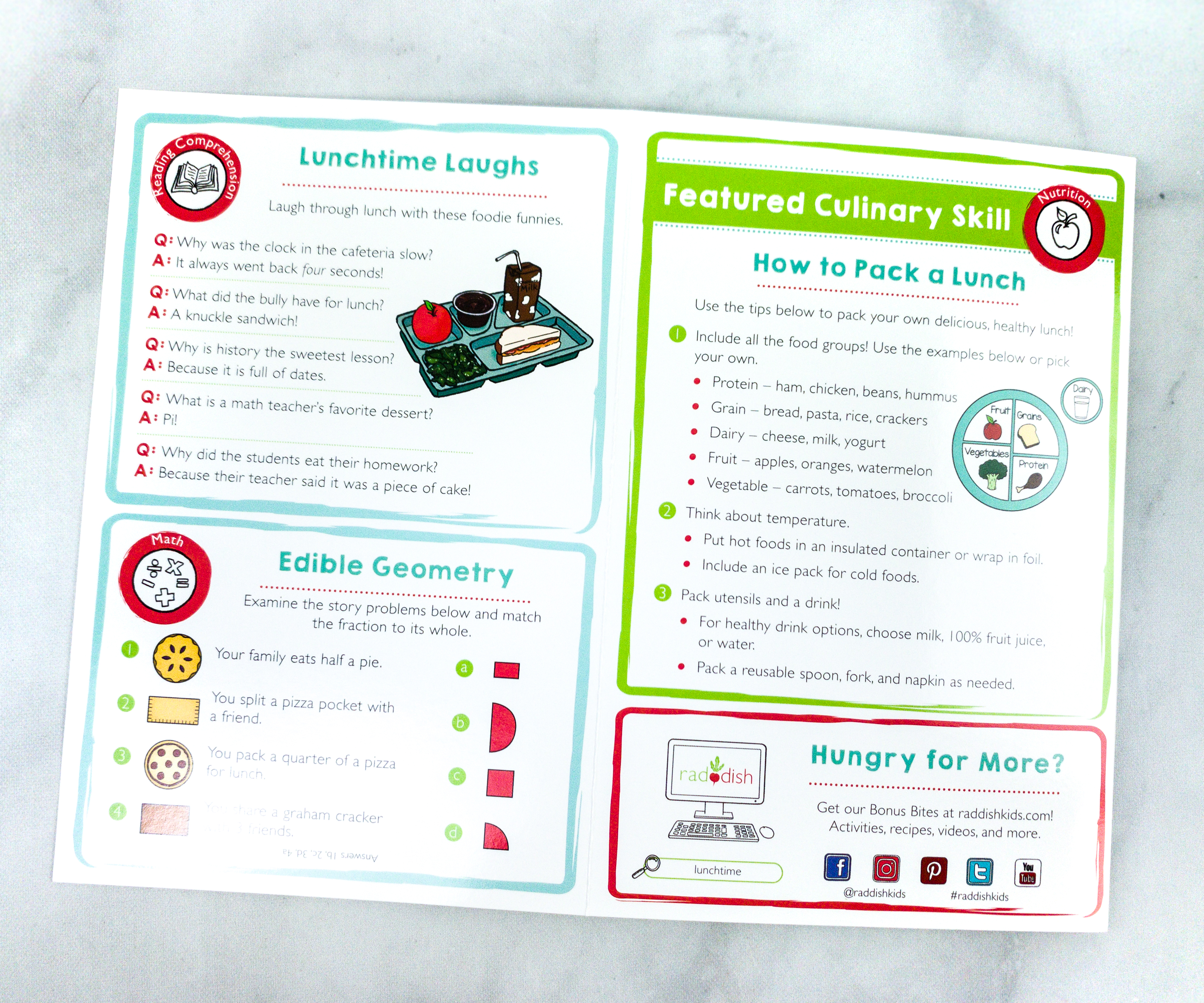 The culinary skill related to this recipe is about how to pack a lunch. The booklet also features lunchtime jokes and a matching game.
My kids prepared the puff pastry by rolling them into a large square. Then, they cut the large square into 6 rectangles.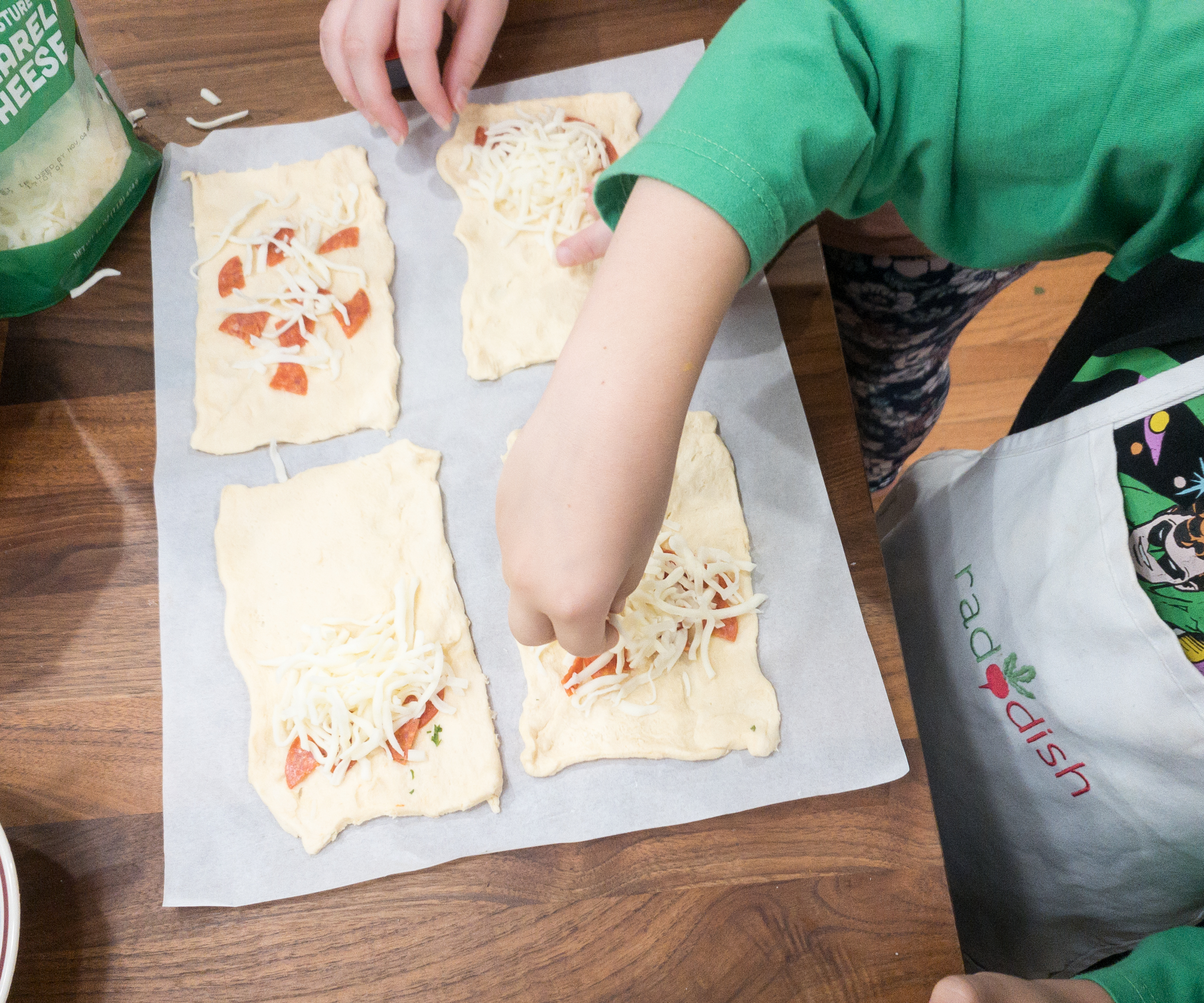 They also added pepperoni and lots of cheese into the rectangles!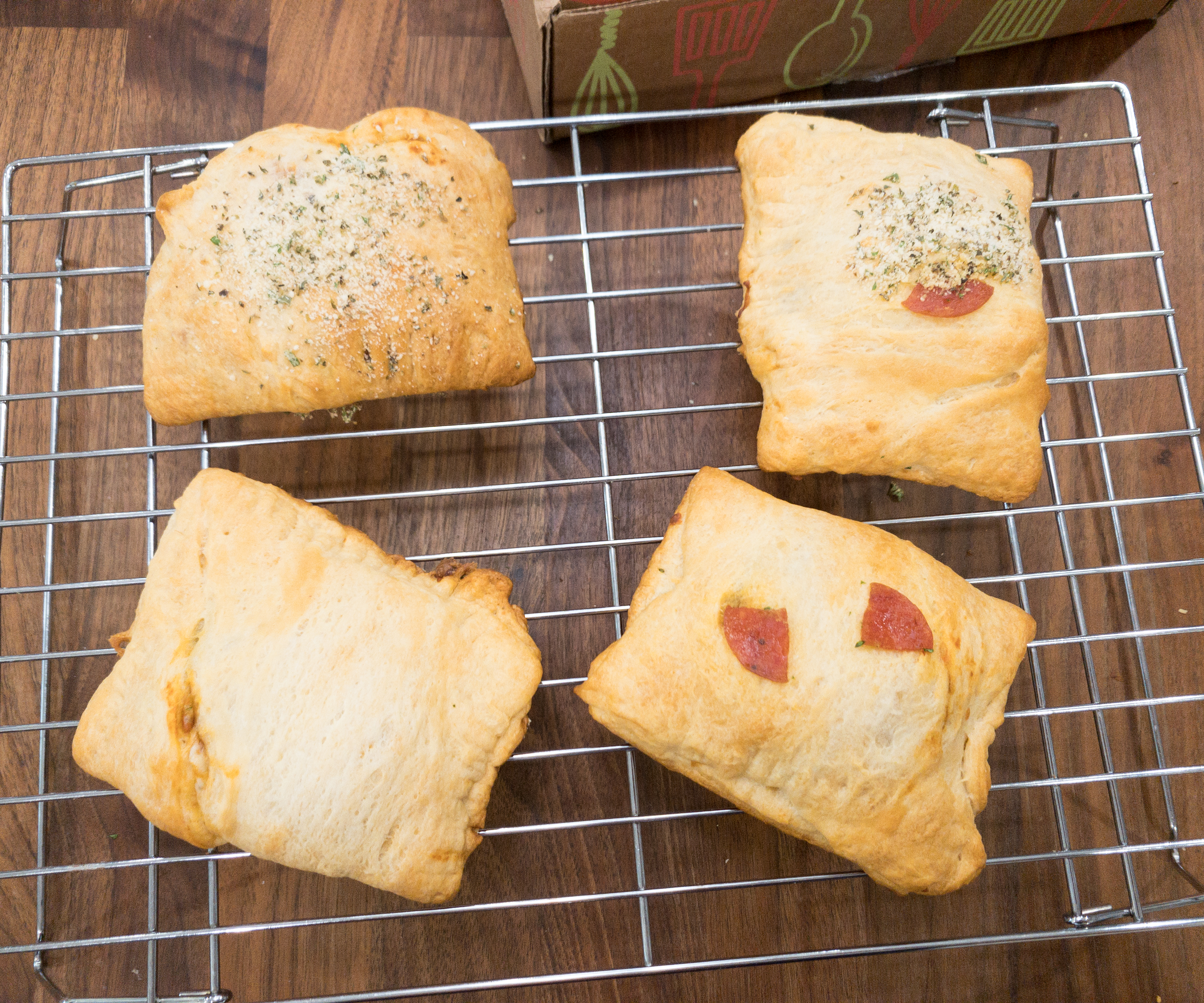 After putting the filling, we folded the dough to turn them into pockets, and then baked them for 15 minutes!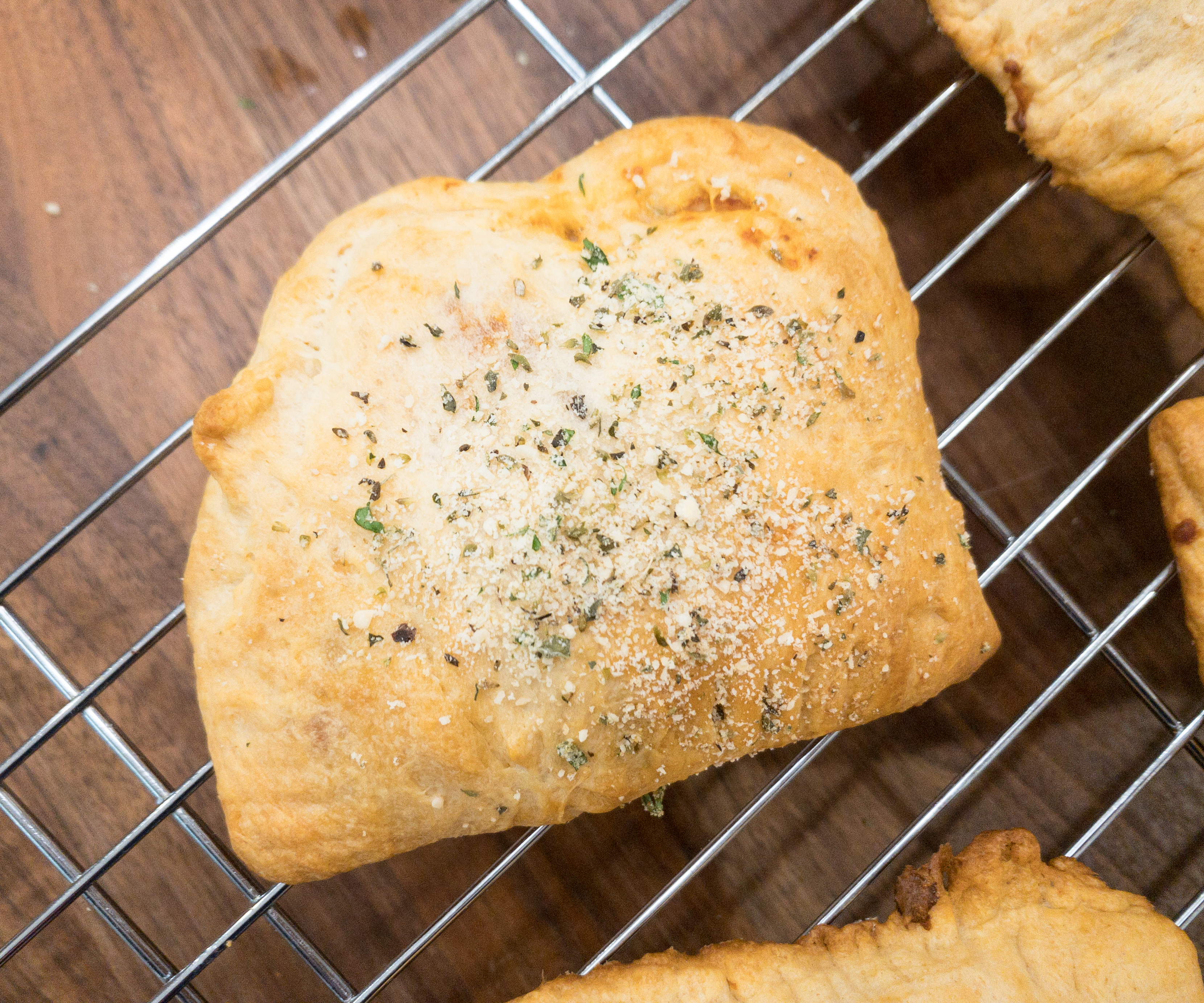 Look at our golden brown pizza pocket! My kids even added parmesan cheese and oregano on top to make them yummier!
We don't have spinach on hand so we skipped it, but our pizza pockets still turned out tasty!
Filling and flavorful, pizza pockets are definitely great to pack for lunch!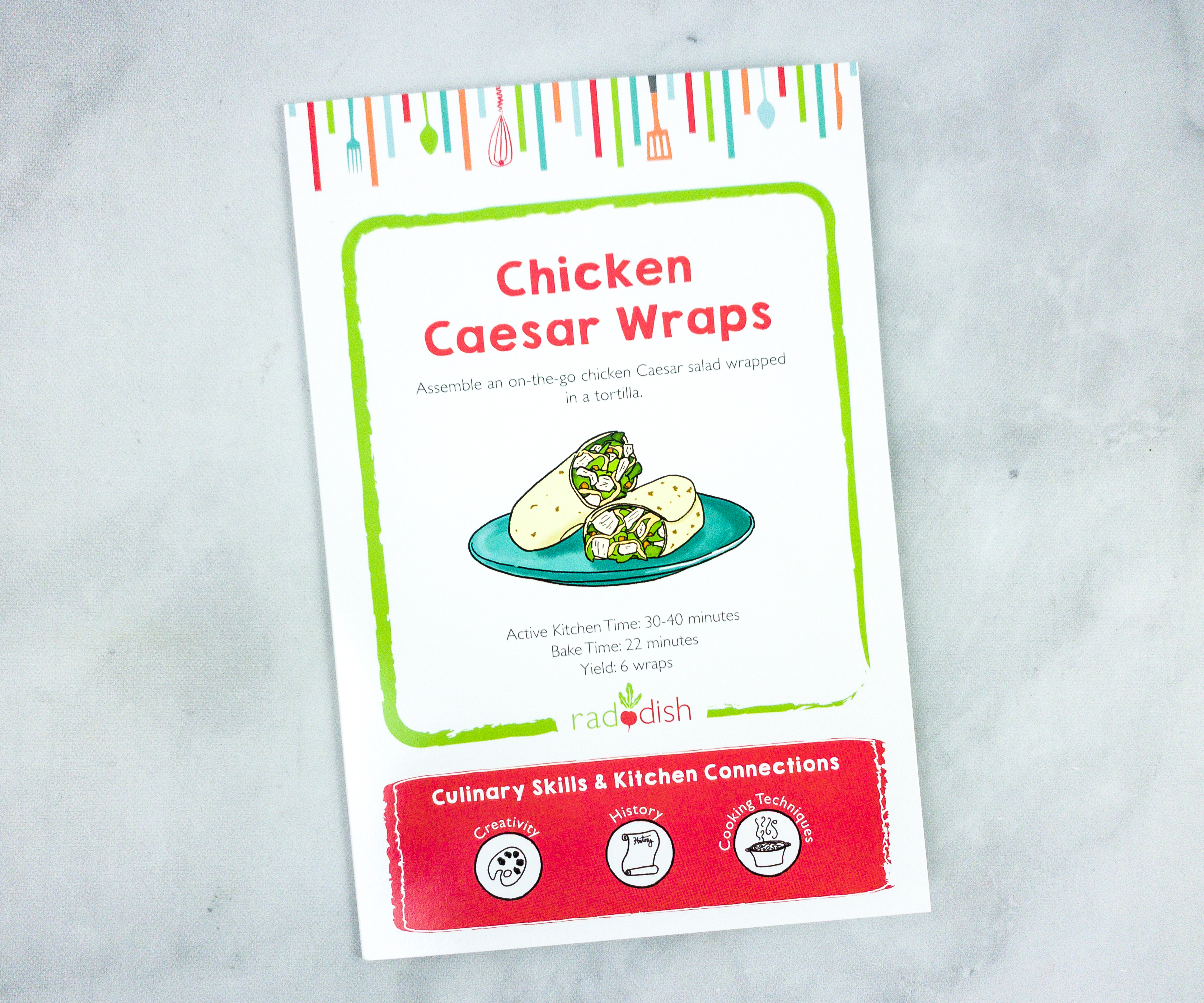 The third recipe is Chicken Caesar Wraps! It's so easy to assemble and pack for an on-the-go lunch.
Active Kitchen Time: 30-40 minutes

Bake Time: 22 minutes

Yield: 6 wraps
My kids were able to prepare almost everything on their own because the instructions are simple and easy to understand!
For this recipe, we need bread crumbs, dried parsley, kosher salt, Parmesan cheese, olive oil, chicken breasts, garlic, lemon juice, mayonnaise, Dijon mustard, Worcestershire sauce, black pepper, romaine lettuce, and flour tortillas or wraps.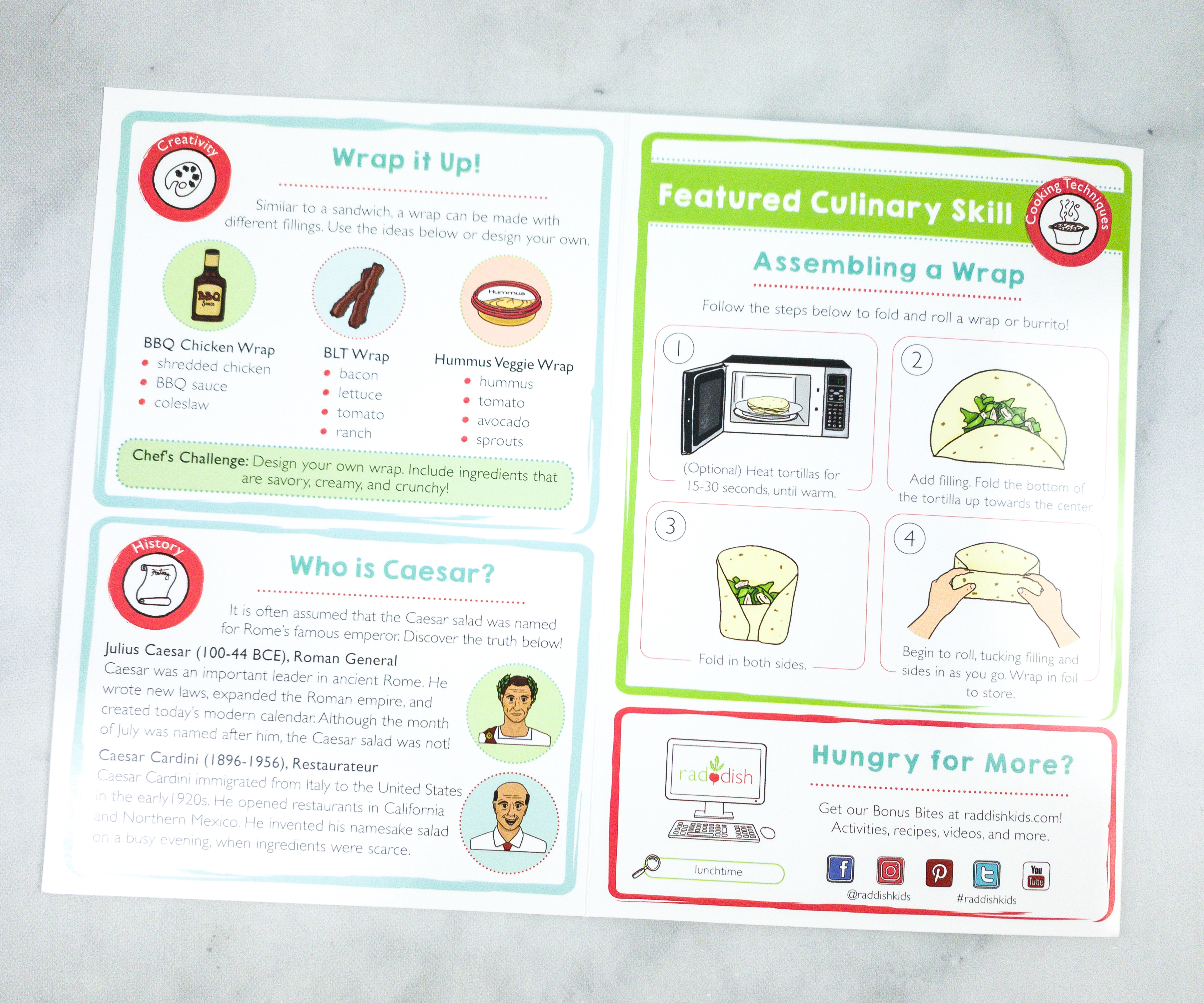 The culinary skill kids can learn from the recipe is about assembling a wrap! They also featured trivia about different kinds of wraps and they also told us about the two Caesars: the Roman general and the restaurateur!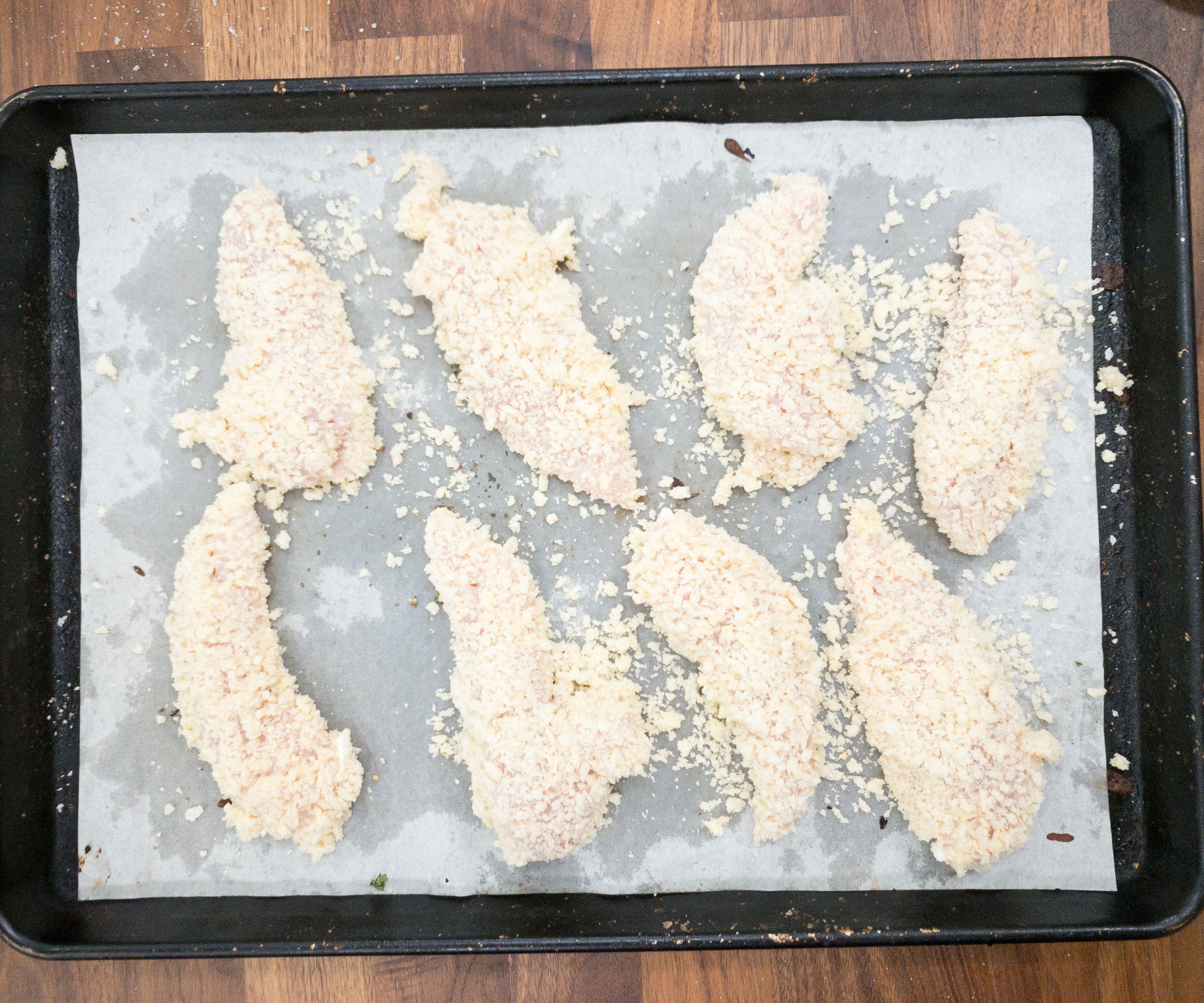 My kids put the chicken on a baking sheet and then sprinkled the bread crumbs on top. We roasted them in the oven afterward. When the chicken was cooked, we waited for them to cool before cutting into smaller pieces.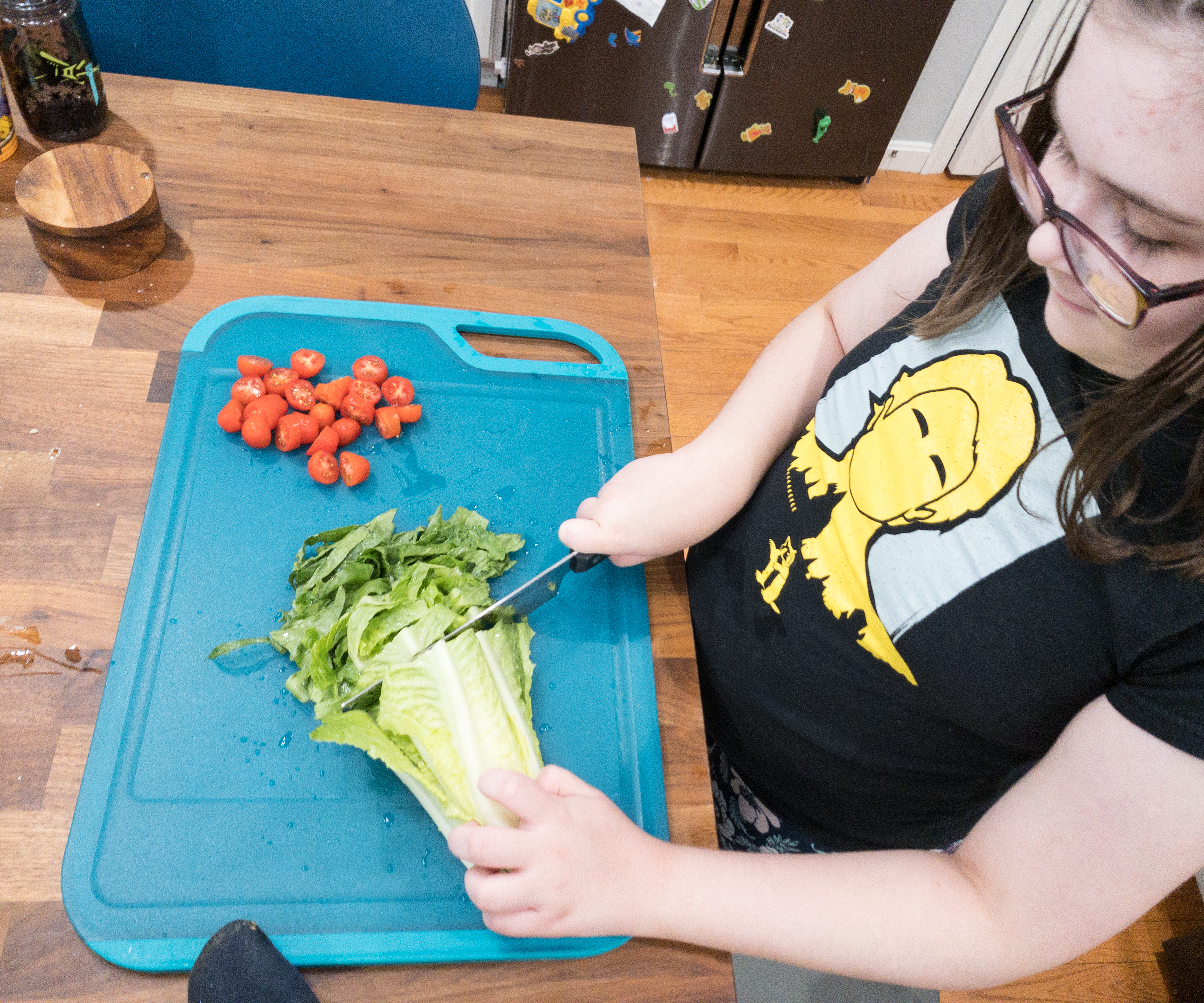 My daughter cut the lettuce in advance for this recipe.
She also prepared the dressing that includes garlic, lemon juice, mayo, mustard, Worcestershire, pepper, olive oil, and Parmesan cheese. The next step is to mix the dressing with the lettuce and chicken.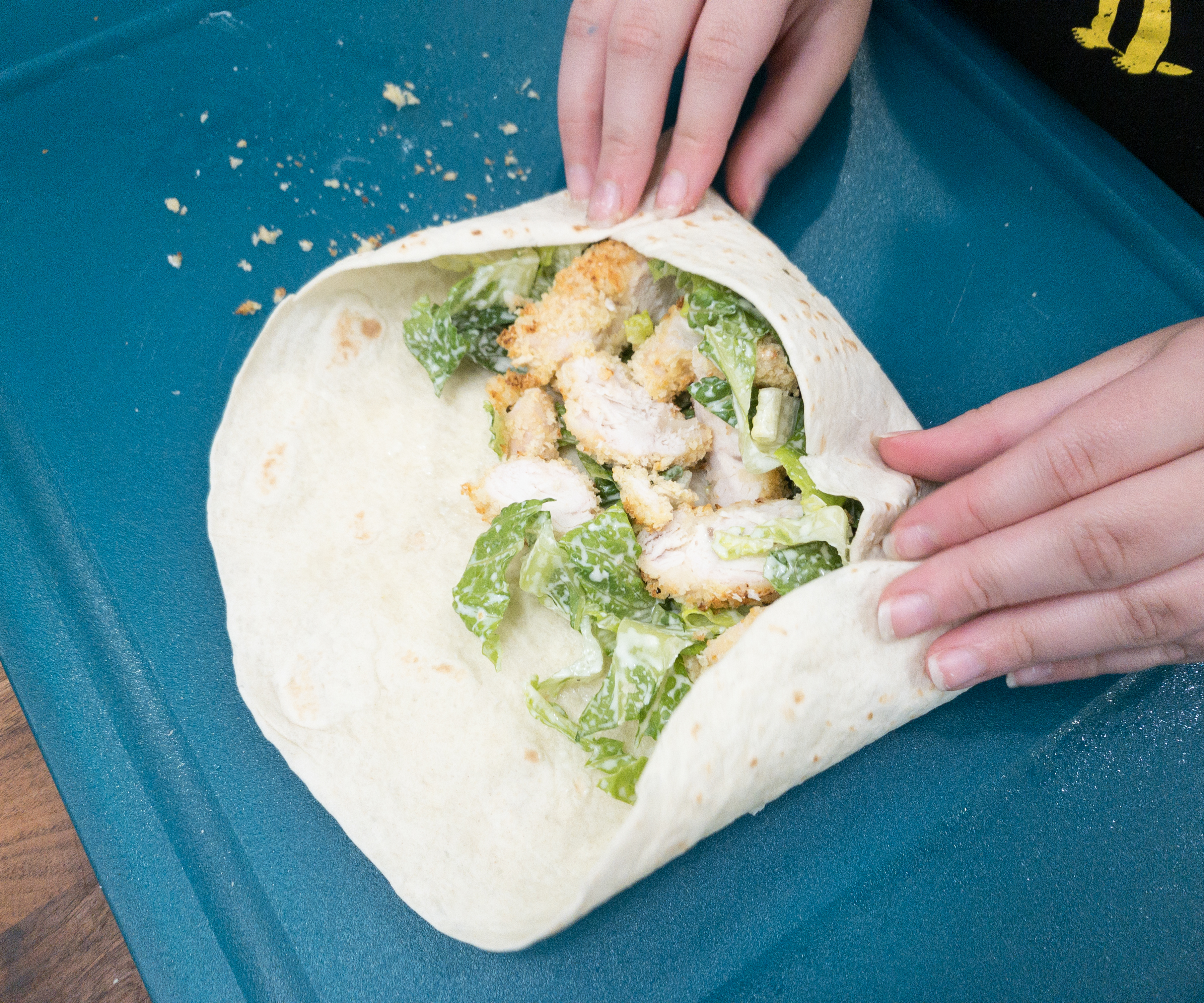 For the last step, she put filling into the tortilla and then wrapped it!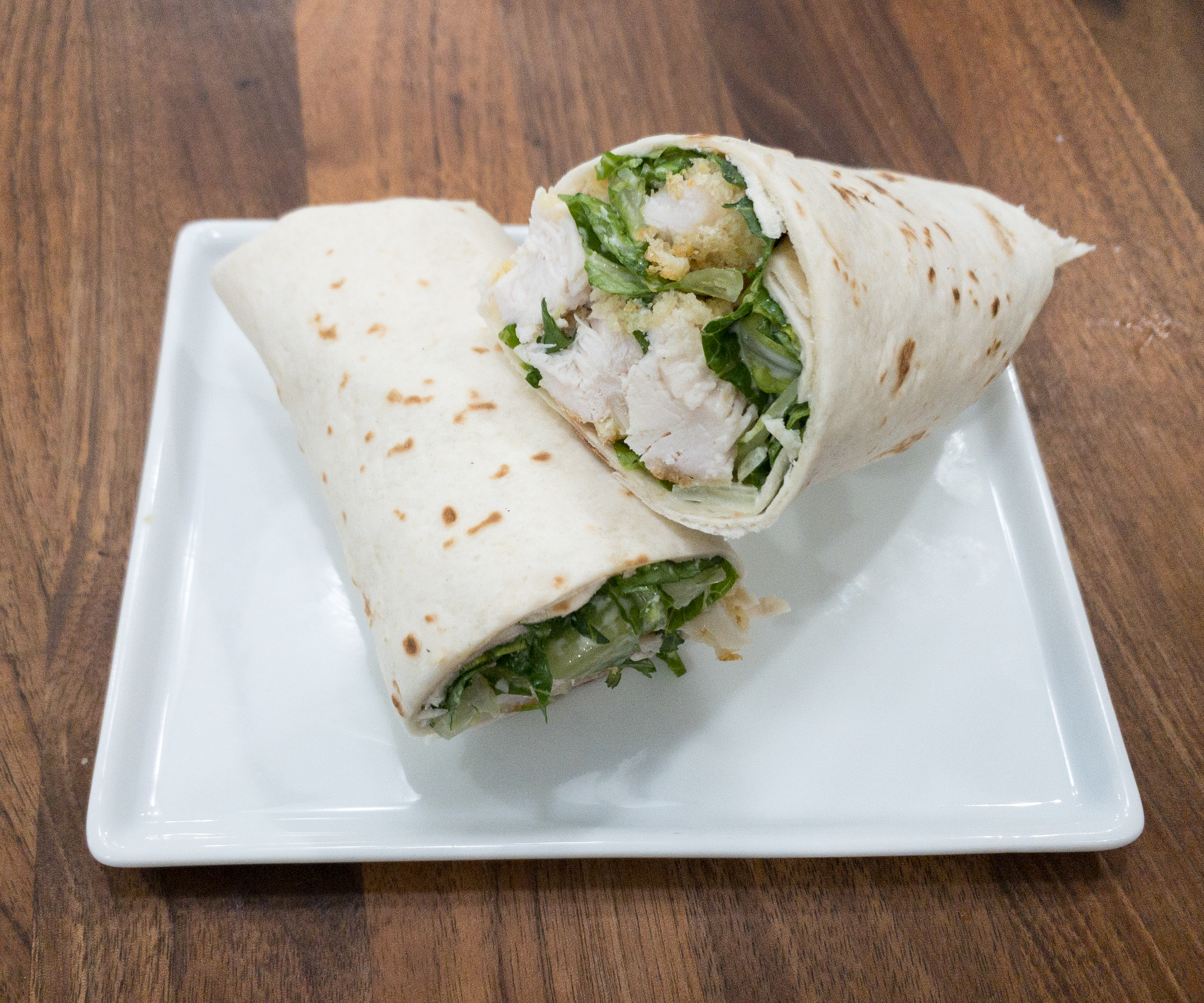 What a delicious meal this was! The tortilla didn't break down or burst because my daughter wrapped it really well.
Every Raddish Kids box teaches culinary skills that children can use for a lifetime! They come up with fun themes to keep it exciting for kids, and this month, the box is all about lunchbox recipes. My kids had fun making pesto, pizza pockets, and chicken wraps, and they all turned out great! Although no ingredients are included in the box, the shopping list they provide is really helpful. We also have complete cooking instruction sheets that my kids were able to easily follow. There are even various trivia related to the recipe, adding to the kids' new learnings. All in all, we love this culinary box for kids! We also loved sharing the food after and the kids totally dig in to all the extras in the box and online!
What do you think of this month's box?