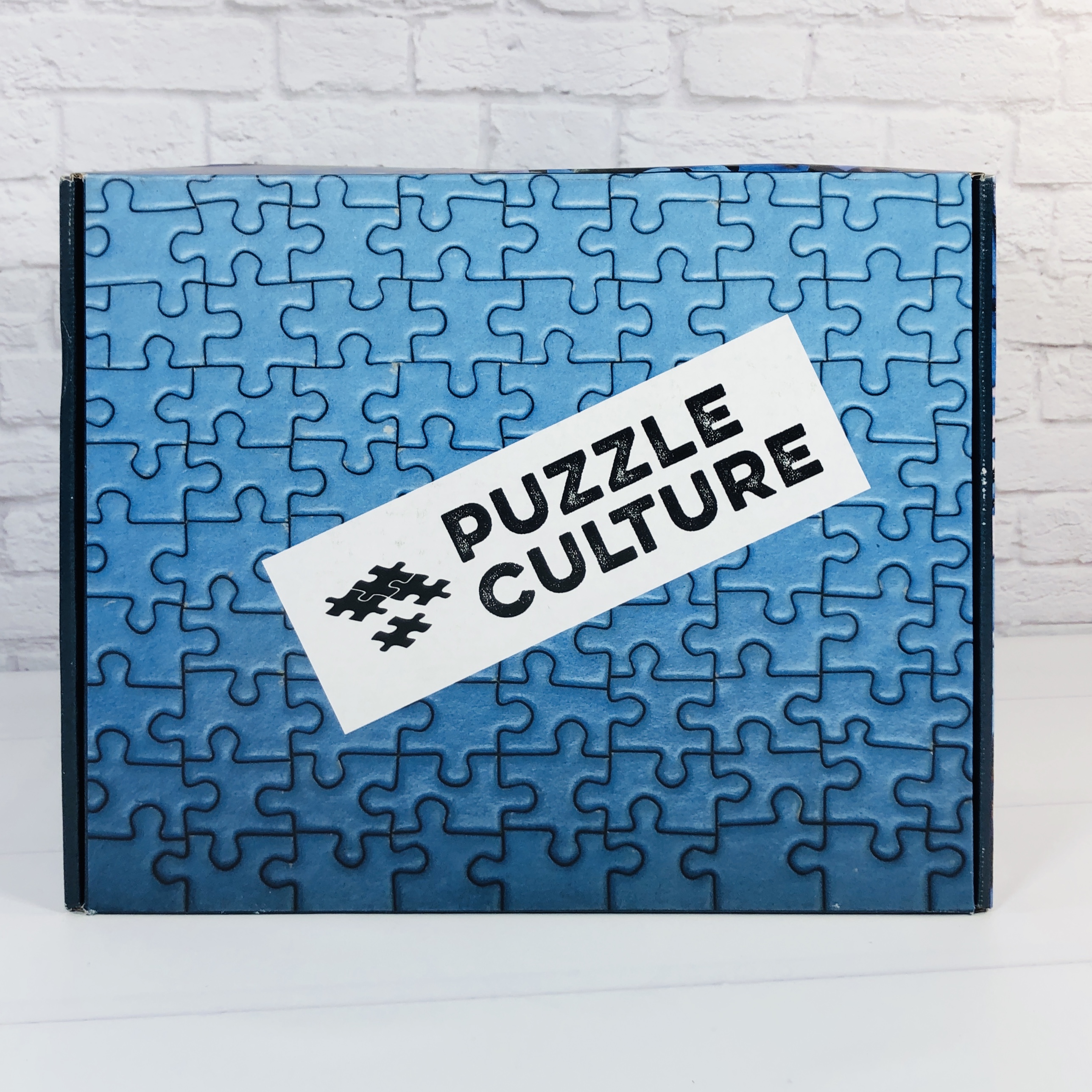 Puzzle Culture is a quarterly subscription box especially for jigsaw puzzle fans! Each box comes with an exclusive 1000-piece puzzle along with 3-5 quality items that are related to the theme or puzzles in general. Puzzle Culture is $34.99 a quarter.
DEAL:  Get 10% off any subscription! Use coupon code HELLO10.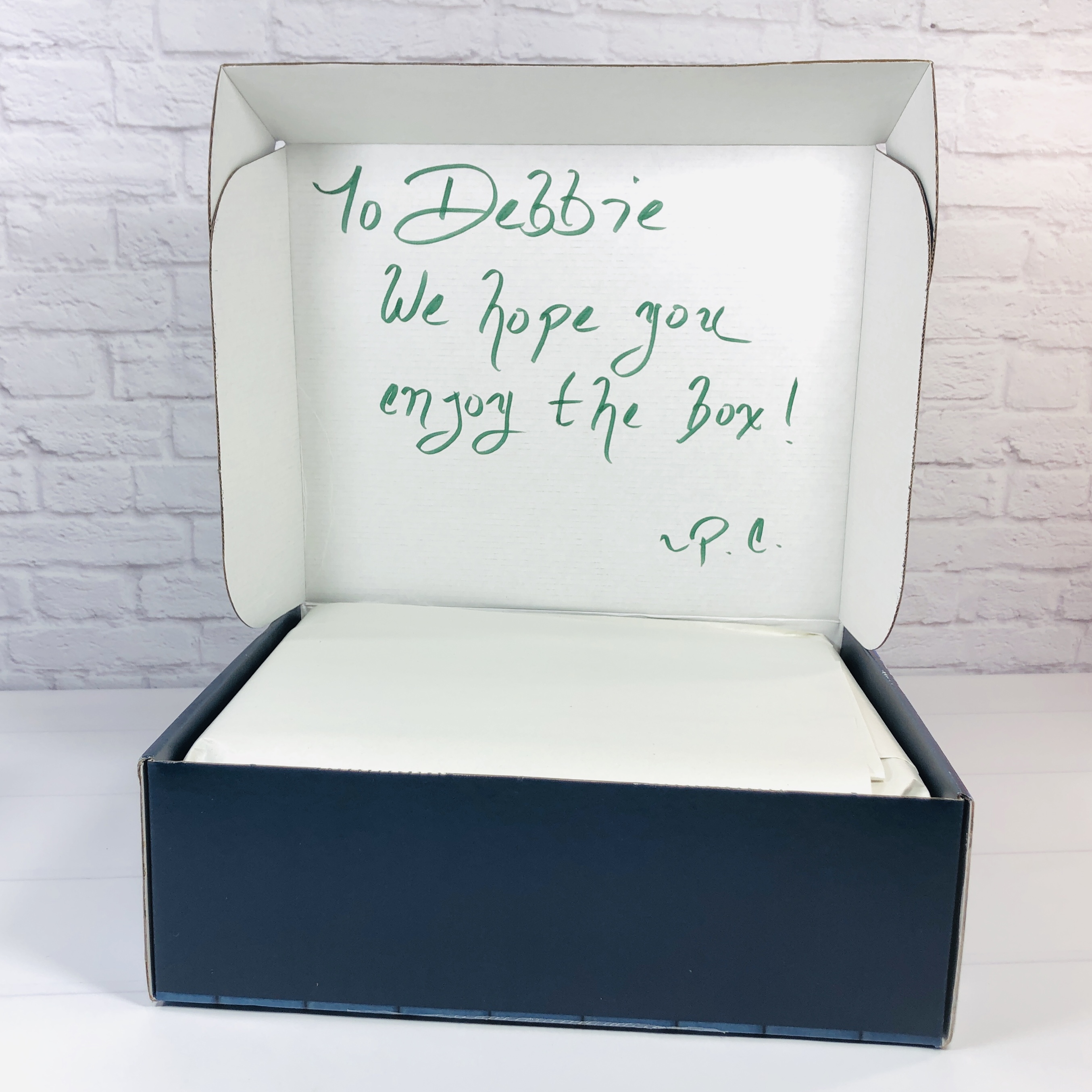 There was a note written on the inside of my box!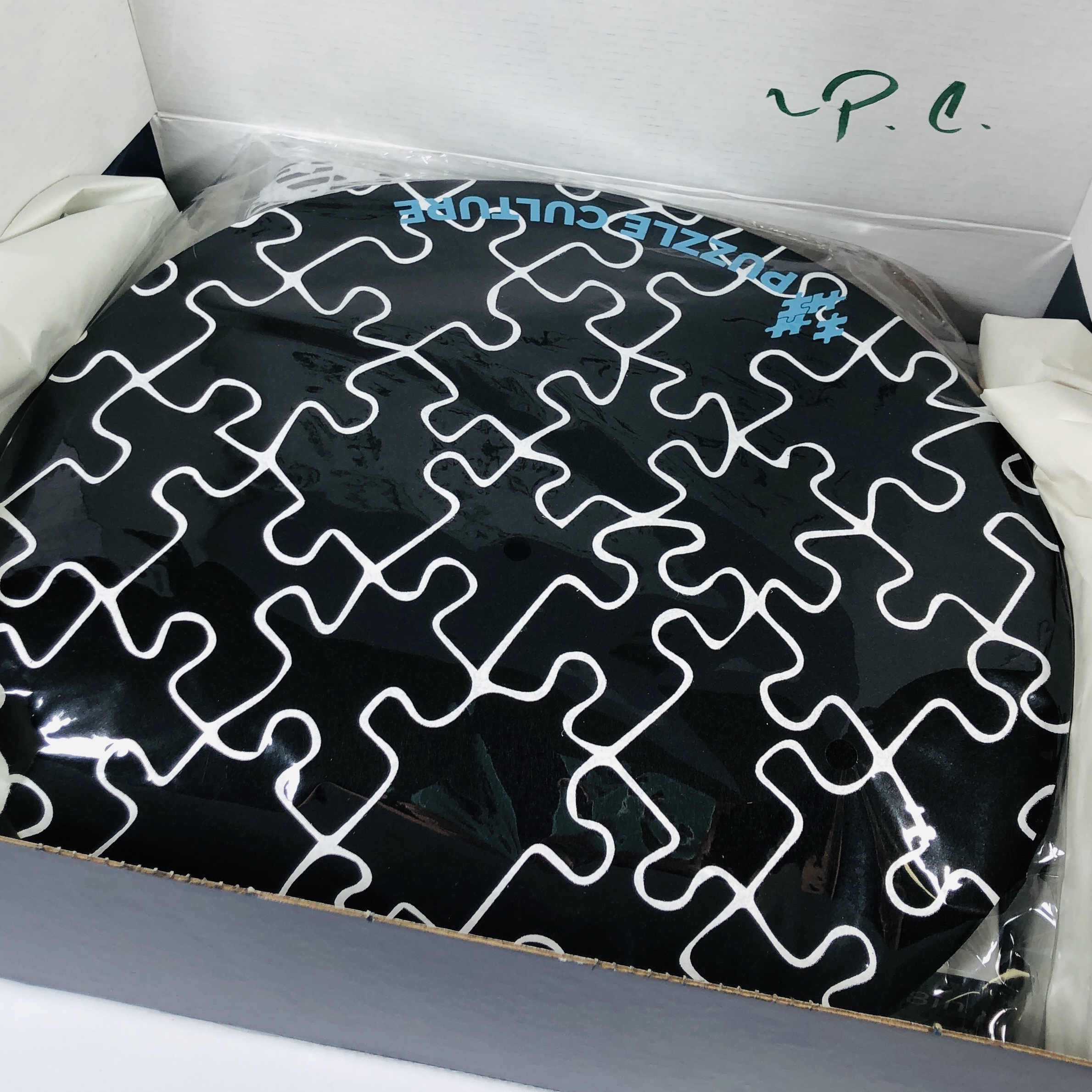 Hmm, I wonder what this is?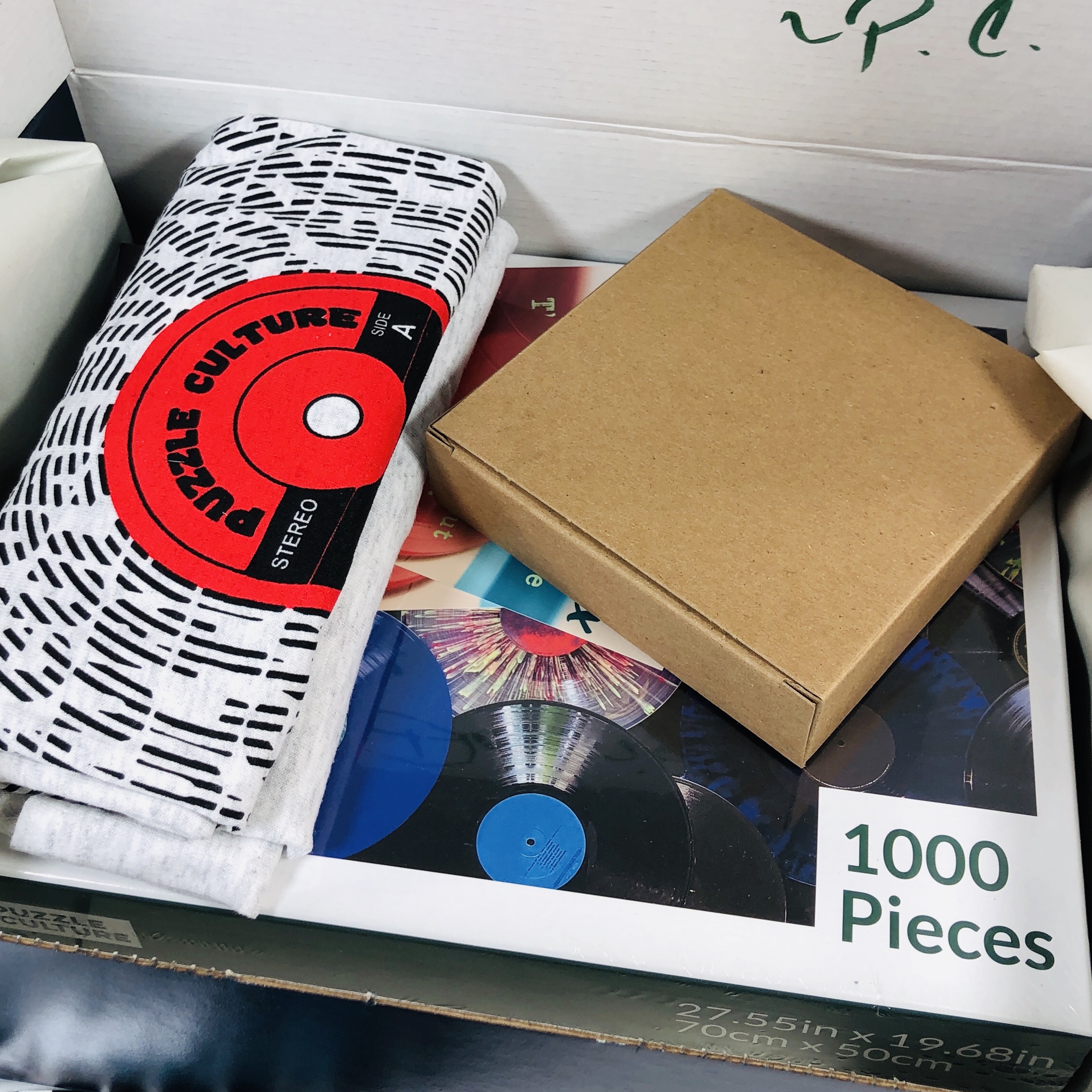 First peek!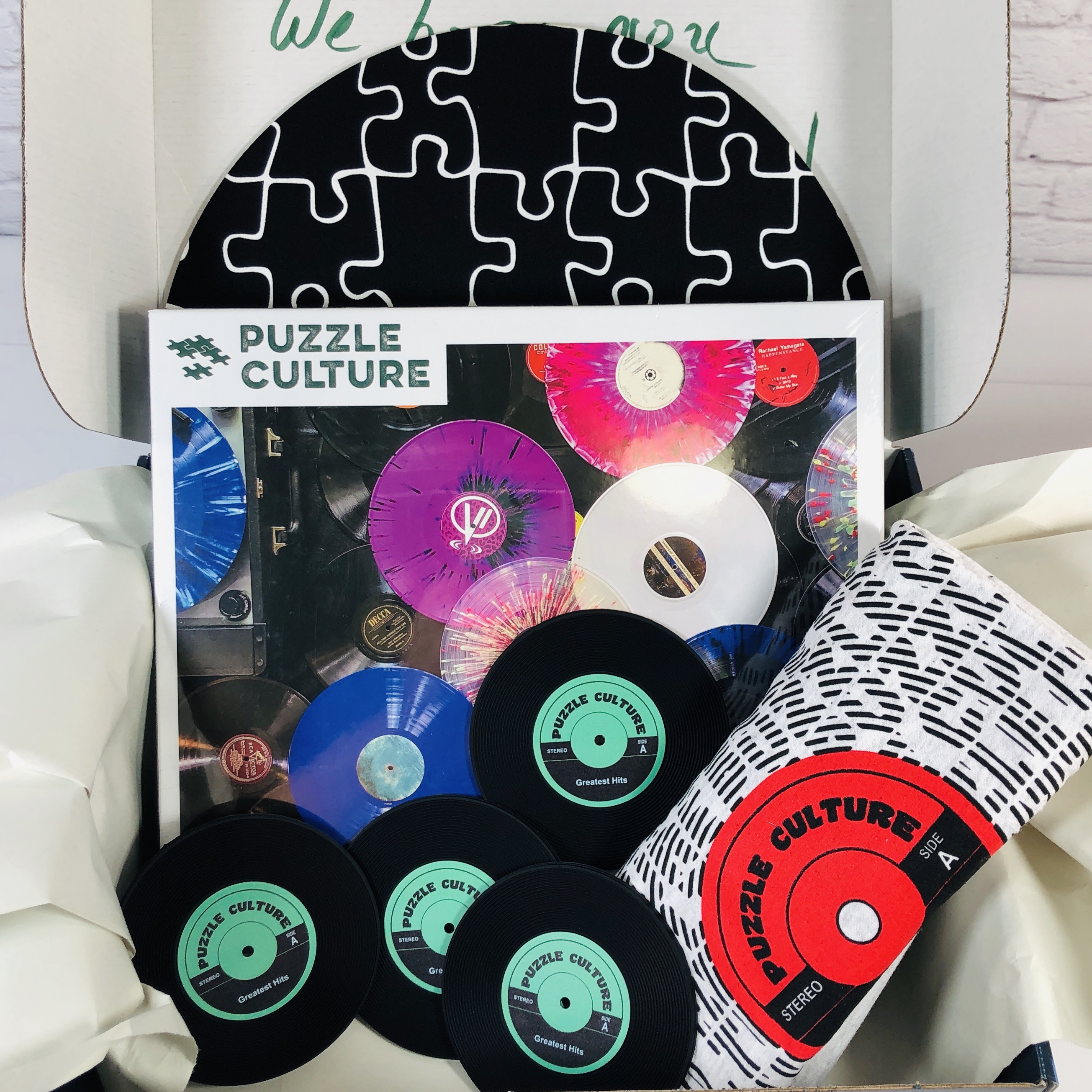 Everything in my box!
The theme for the Summer Puzzle Box is Vinyl Love. I received a list of the items in this, my very first box from Puzzle Culture!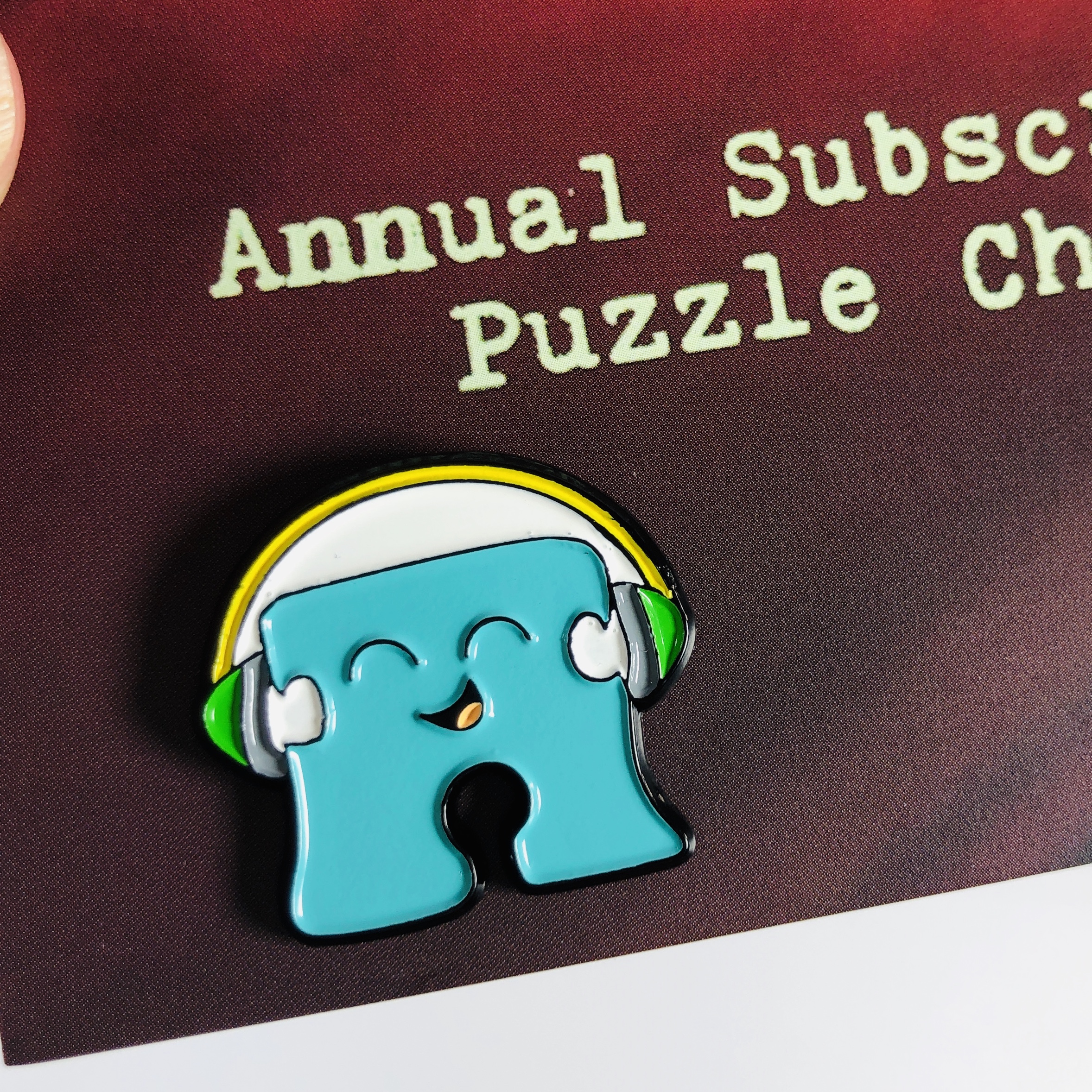 There was a Puzzle Character Pin, which is a bonus item for those who purchase an annual subscription.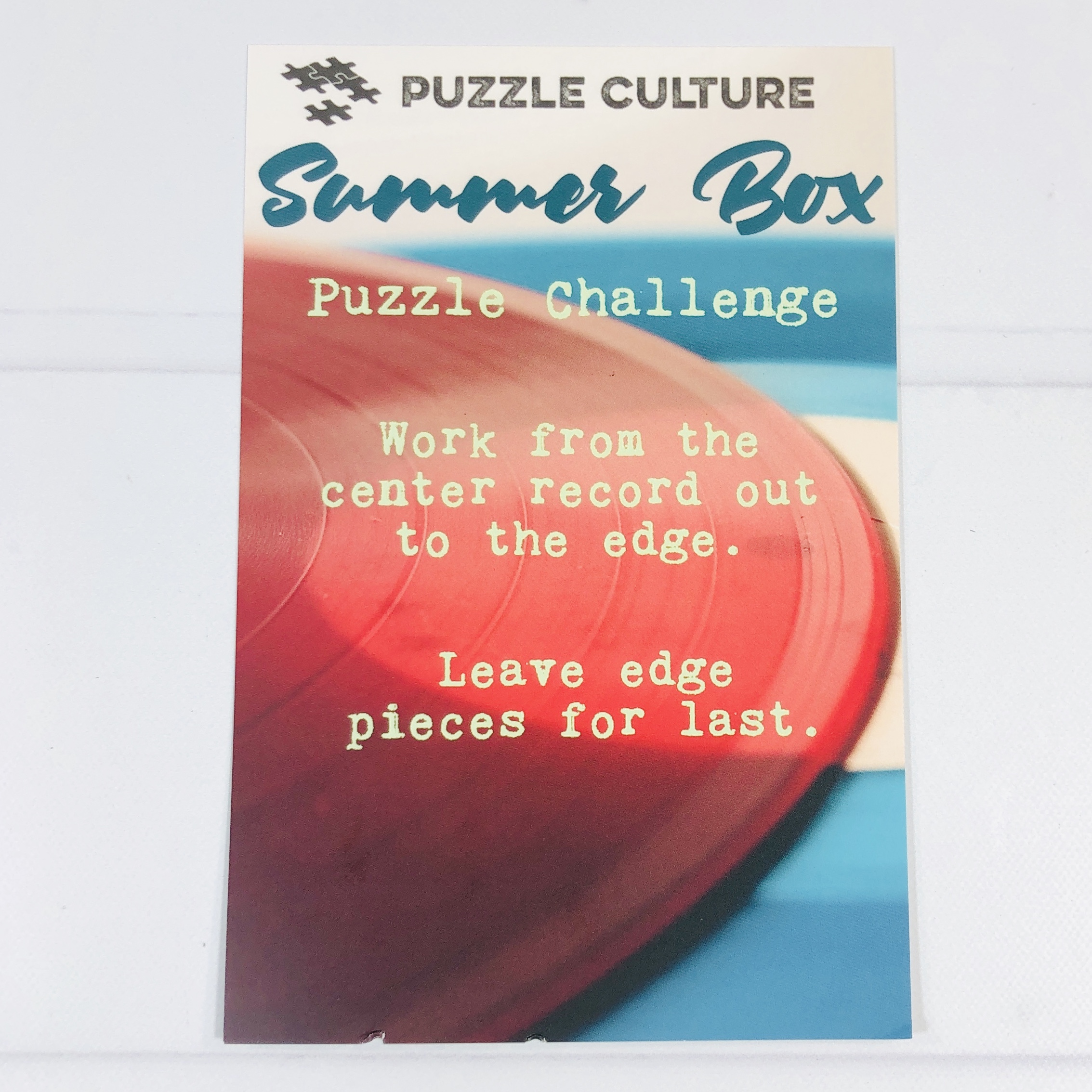 There was a puzzle challenge that dares me to work from the center of the puzzle to the edges.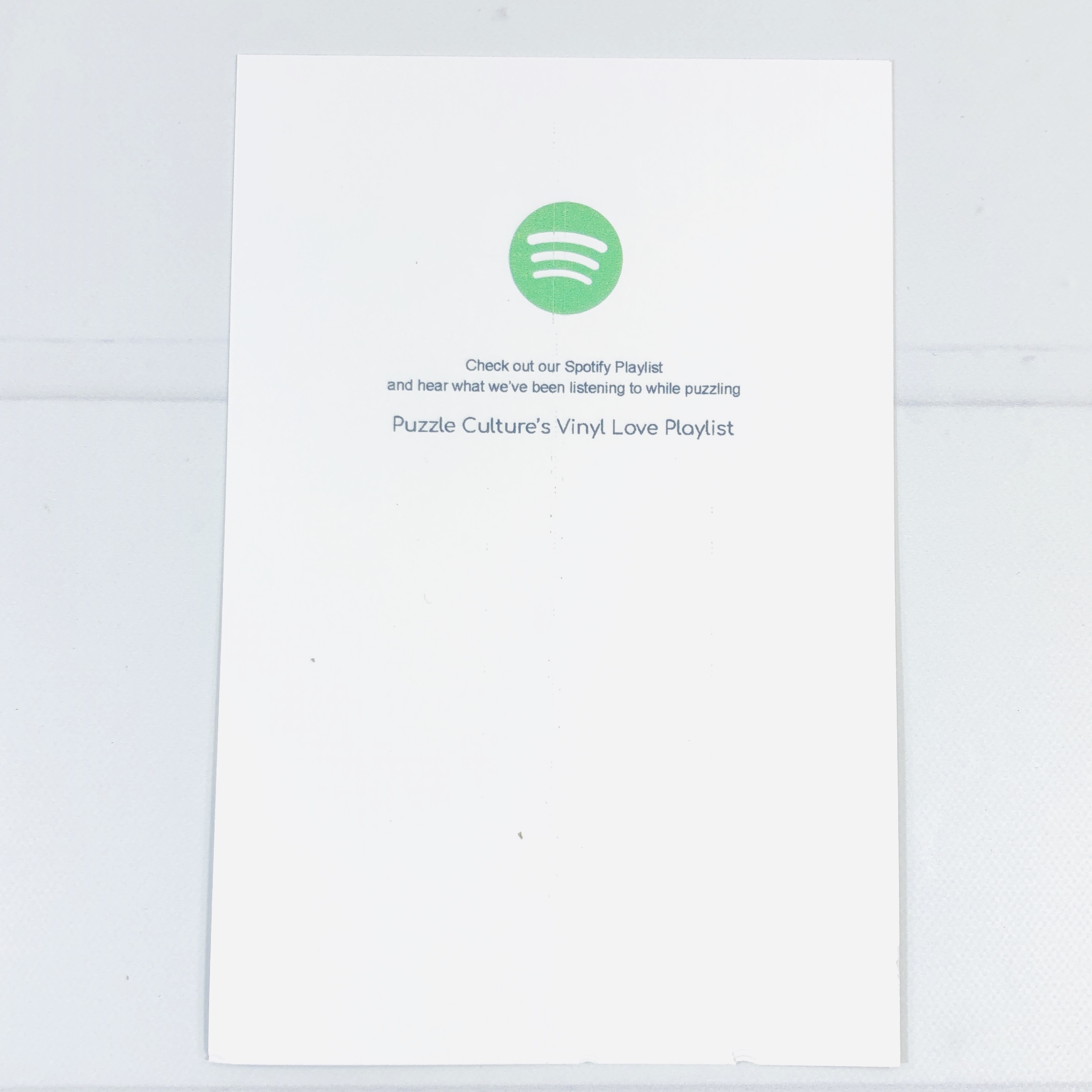 The back of the card had a Spotify playlist! It had songs from bands I've heard of (The Rolling Stones, Foo Fighters) and other bands that were new to me (Placebo, Morcheeba).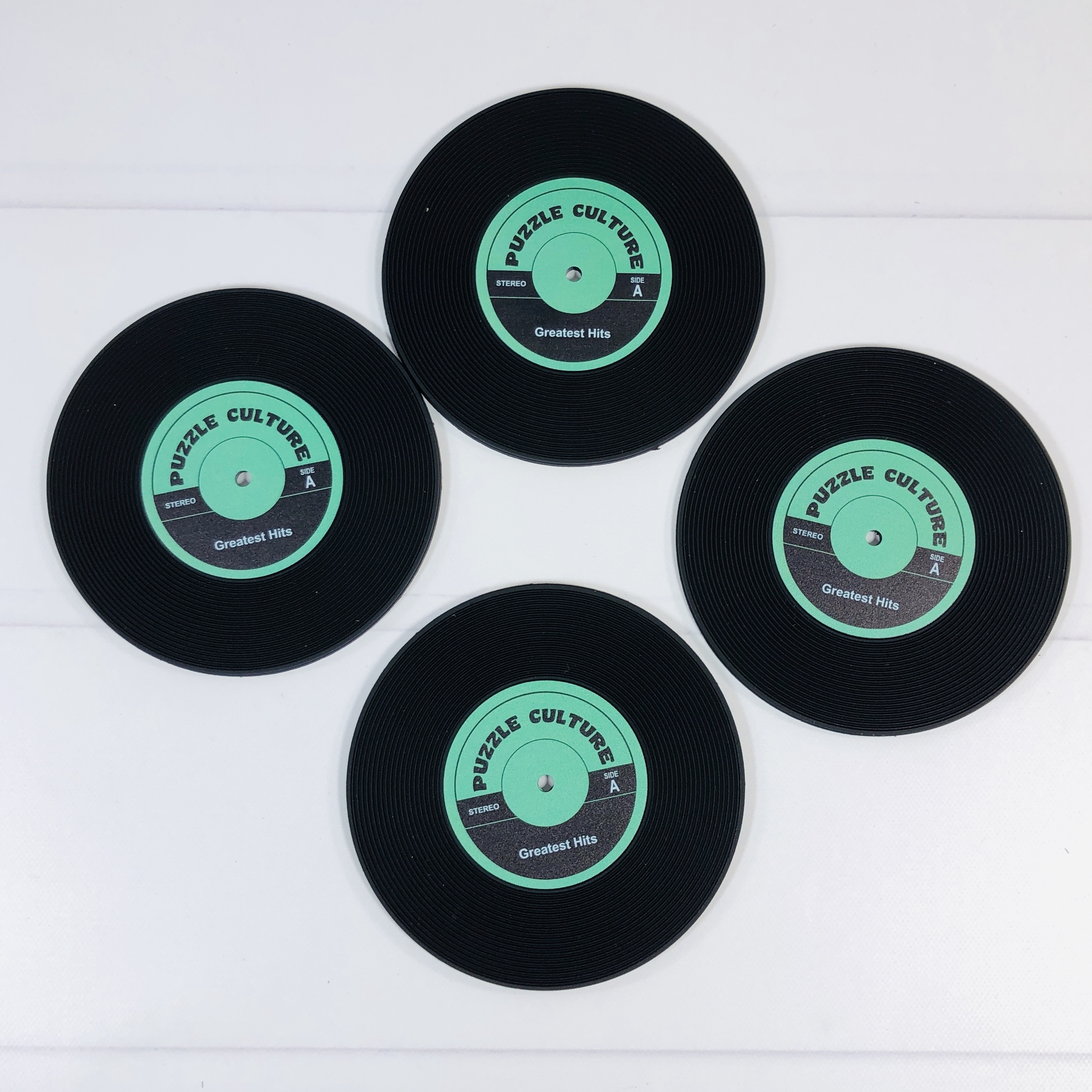 Vinyl Record Silicone Coasters (Find similar item here, $22.99 for 6) I received 4 silicone drink coasters, and they look like 45's, but are a little smaller! They even have a hole in the middle.
They are just under 4″ across and will keep my drinks from damaging my tables.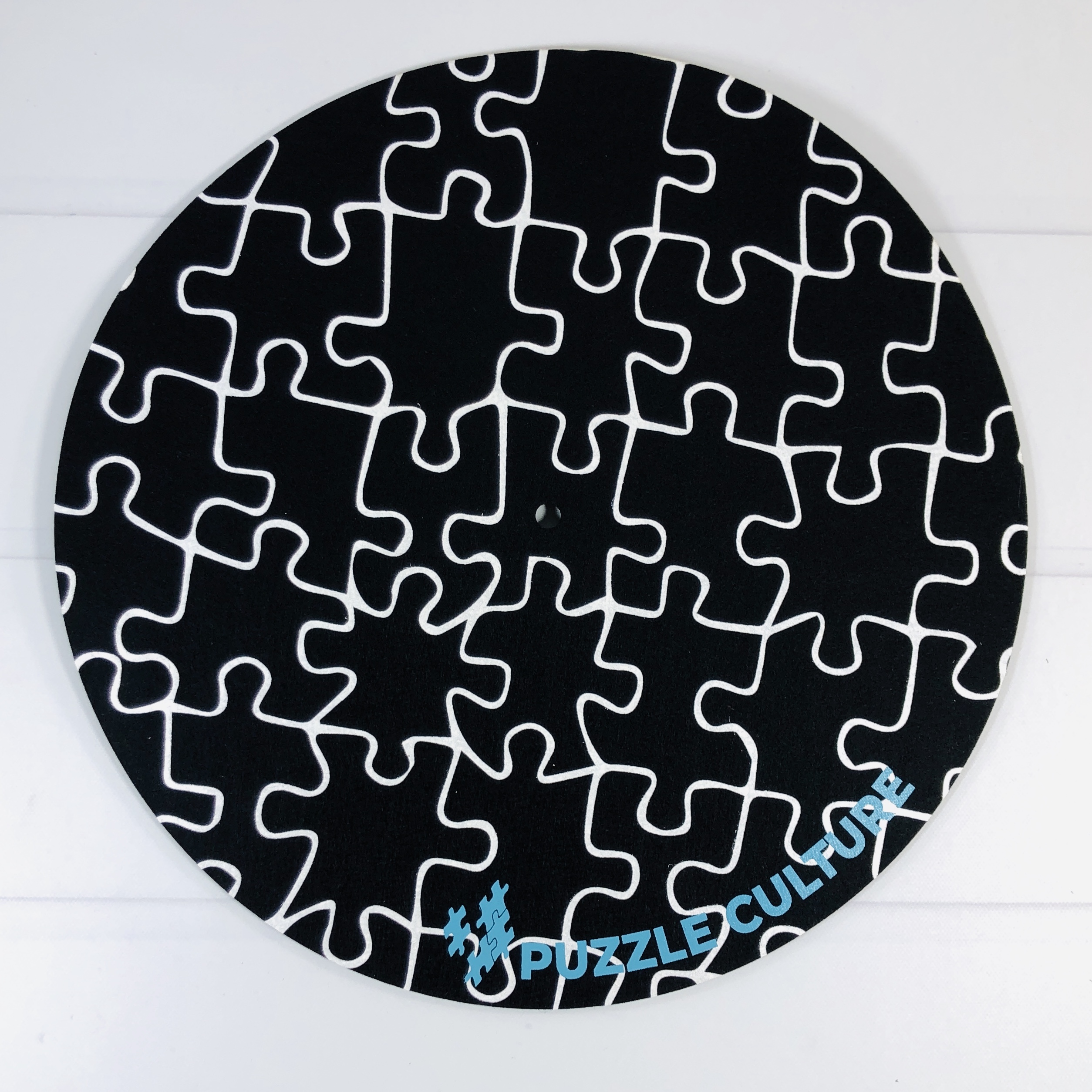 Turntable Slip Mat (Find similar items here) I've never heard of a turntable slipmat and I don't actually own a record player anymore, so I will have to find a different use for this item. It is just under 12″ across and is made of felt. Again, it has a hole in the middle and is meant to keep records from slipping on the turntable. My research shows this item is commonly used by DJ's and was invented by hip hop pioneer Grandmaster Flash. If you want to do some scratching, then a mat would help.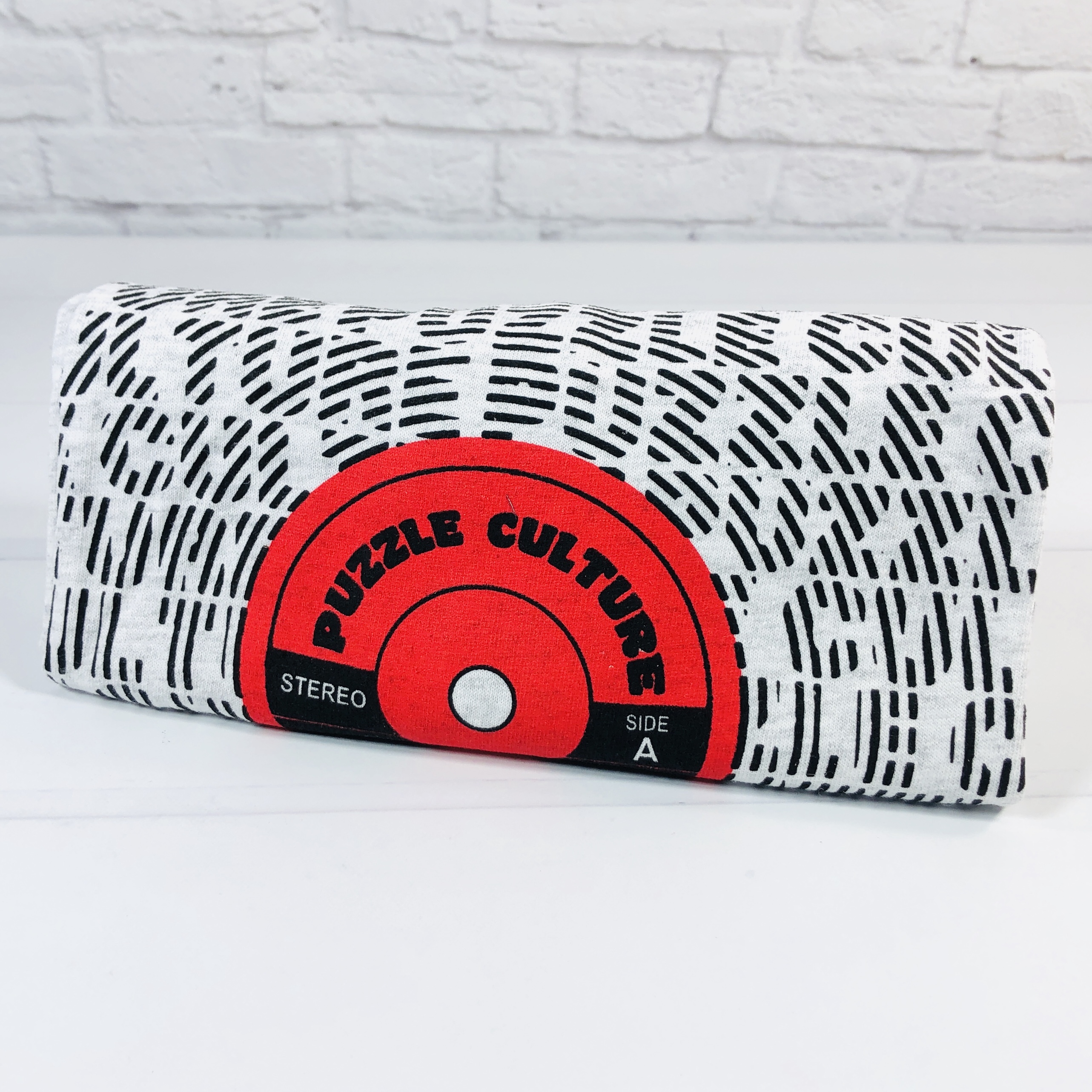 Puzzle Culture T-Shirt I wasn't expecting to find a shirt in the box!
It's a Gildan shirt and made of heavy cotton.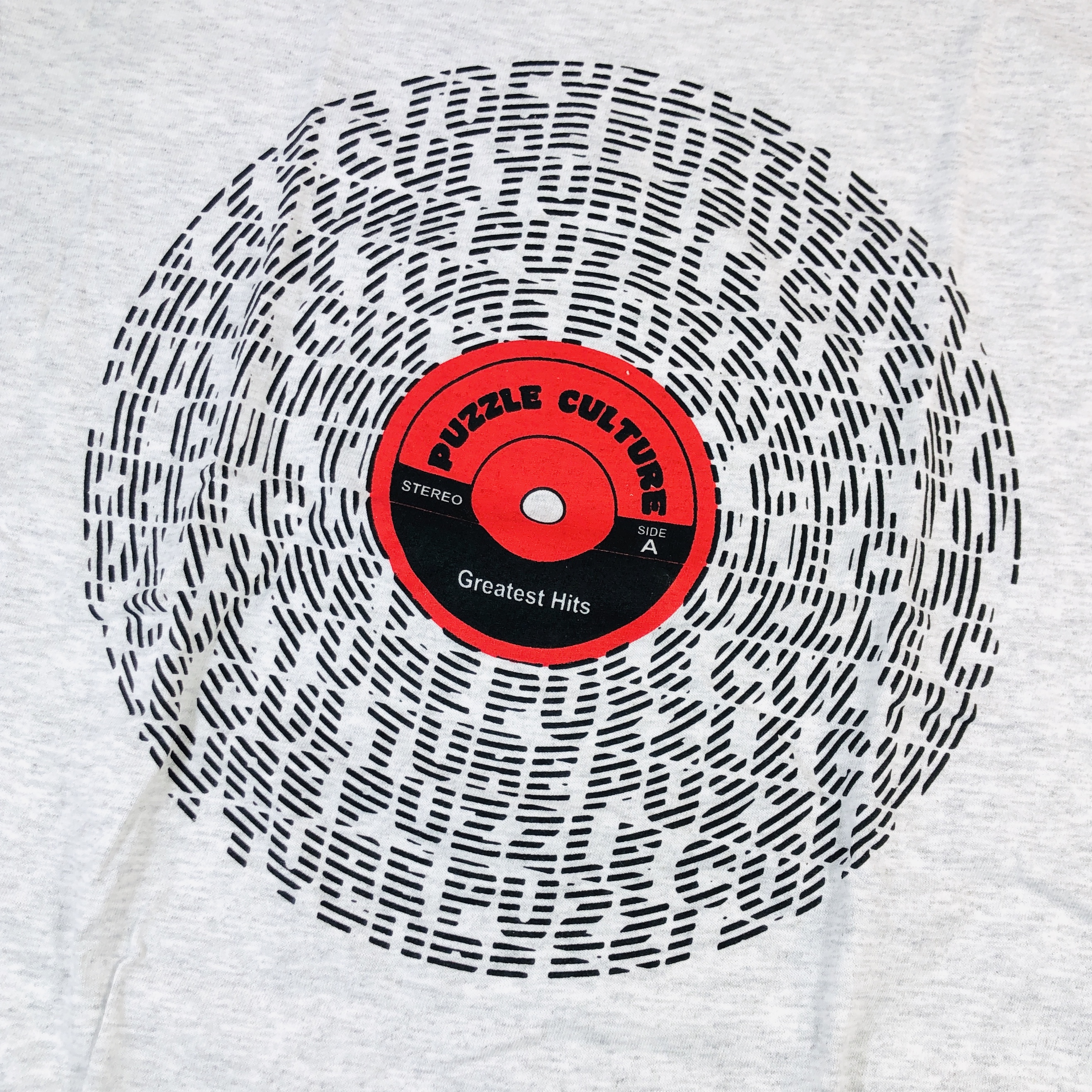 I love this graphic on the front!
Vinyl Colors 1000 Piece Puzzle What a unique design, and it's very retro.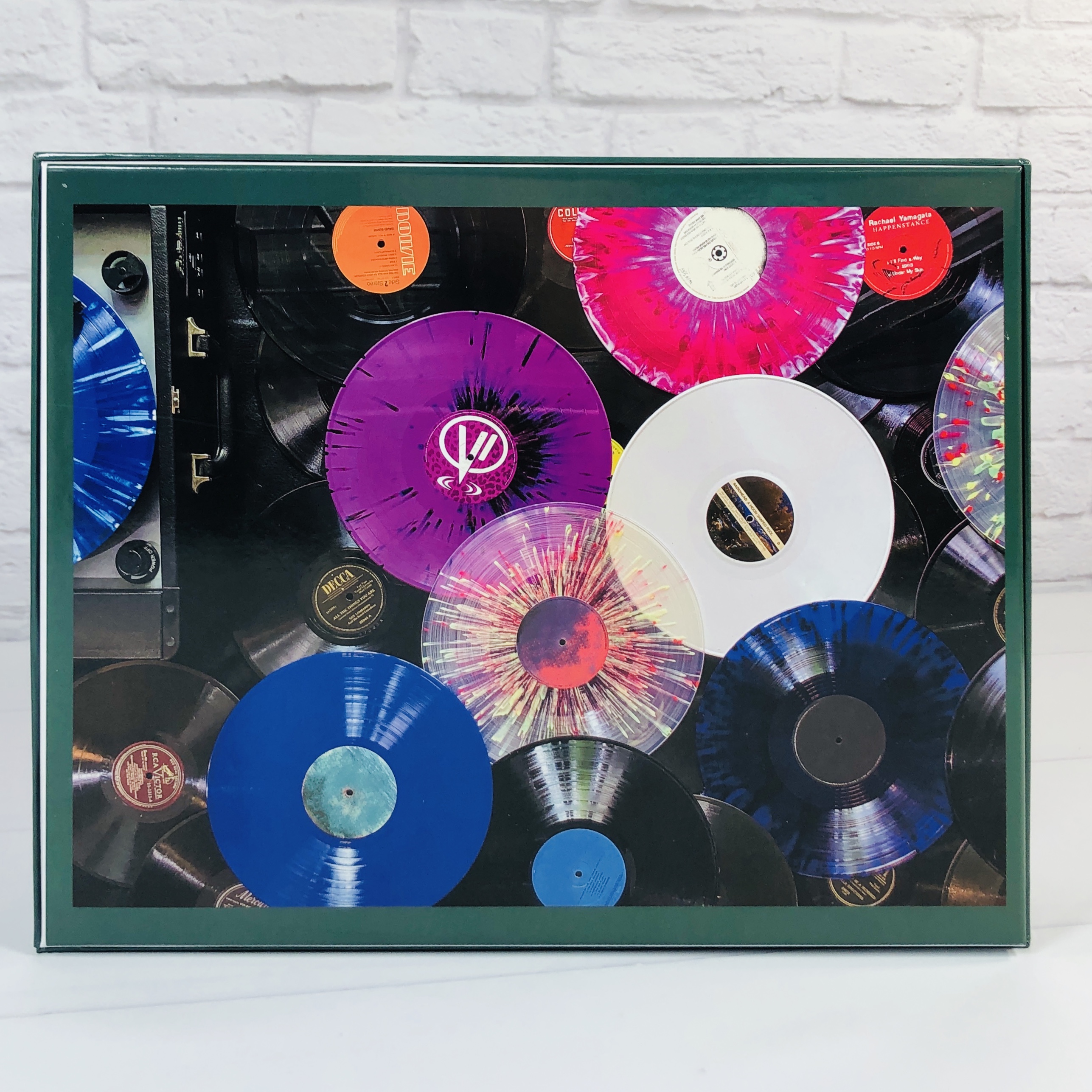 It has a portable turntable plus tons of vinyl LP's. It's colorful without being too bright.
The usual warnings are on the side of the box.
The puzzle was contained within a plastic bag so every piece should be in here.
No funky shapes here, just traditional puzzle pieces. I haven't gotten very far in my puzzle yet, but that's because my puzzle partner started her senior year of high school online and between that and applying for college she doesn't have much free time. However, we are ready to go if there are any more long breaks from school! We tend to work on a puzzle for 2-4 weeks, even during summer break. It's a great way to spend time with a teenager, even if it's just 30 minutes here or there. When that teenager starts college next year then I will probably be so bored I will do puzzles much more often.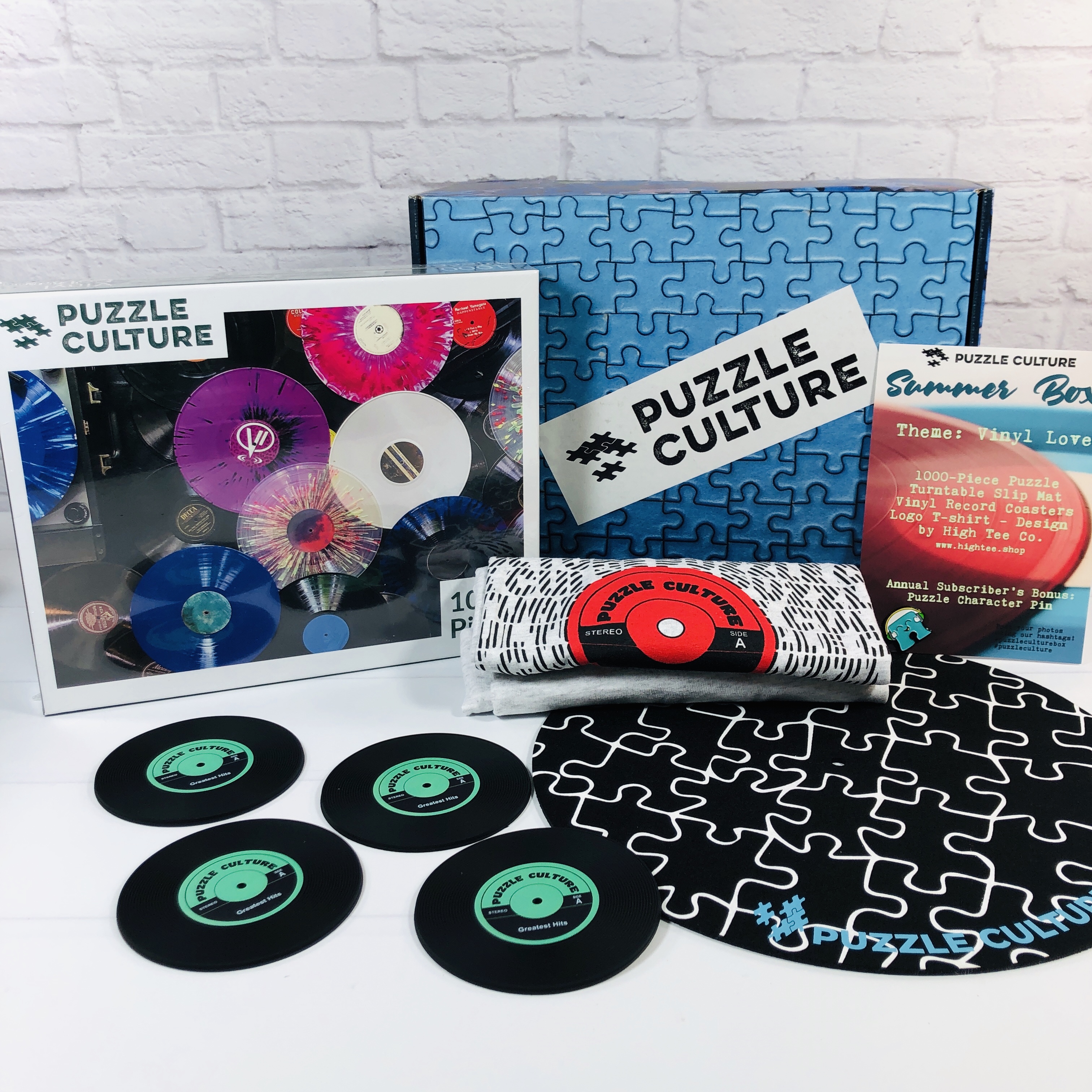 Wow, what a unique debut box from Puzzle Culture! I love the vinyl record theme, but then again, I grew up playing them back in the day. This theme was very nostalgic for me, and I look forward to working on the puzzle with my puzzle partner. The coasters were cute, the slip mat a little too specific of an item and best appreciated by record enthusiasts, but if you don't have a record player then maybe it can become wall art or line a cupboard. The shirt is well-made and the pin is cute and will go on my book bag. This is great way to spend some quality time with older teens or other adults, or for those who work their puzzles solo.
If you want to grab the Fall Box then sign up by October 15th, and the box will ship by October 31st. See the puzzle reveal here!
What do you think of this month's box?