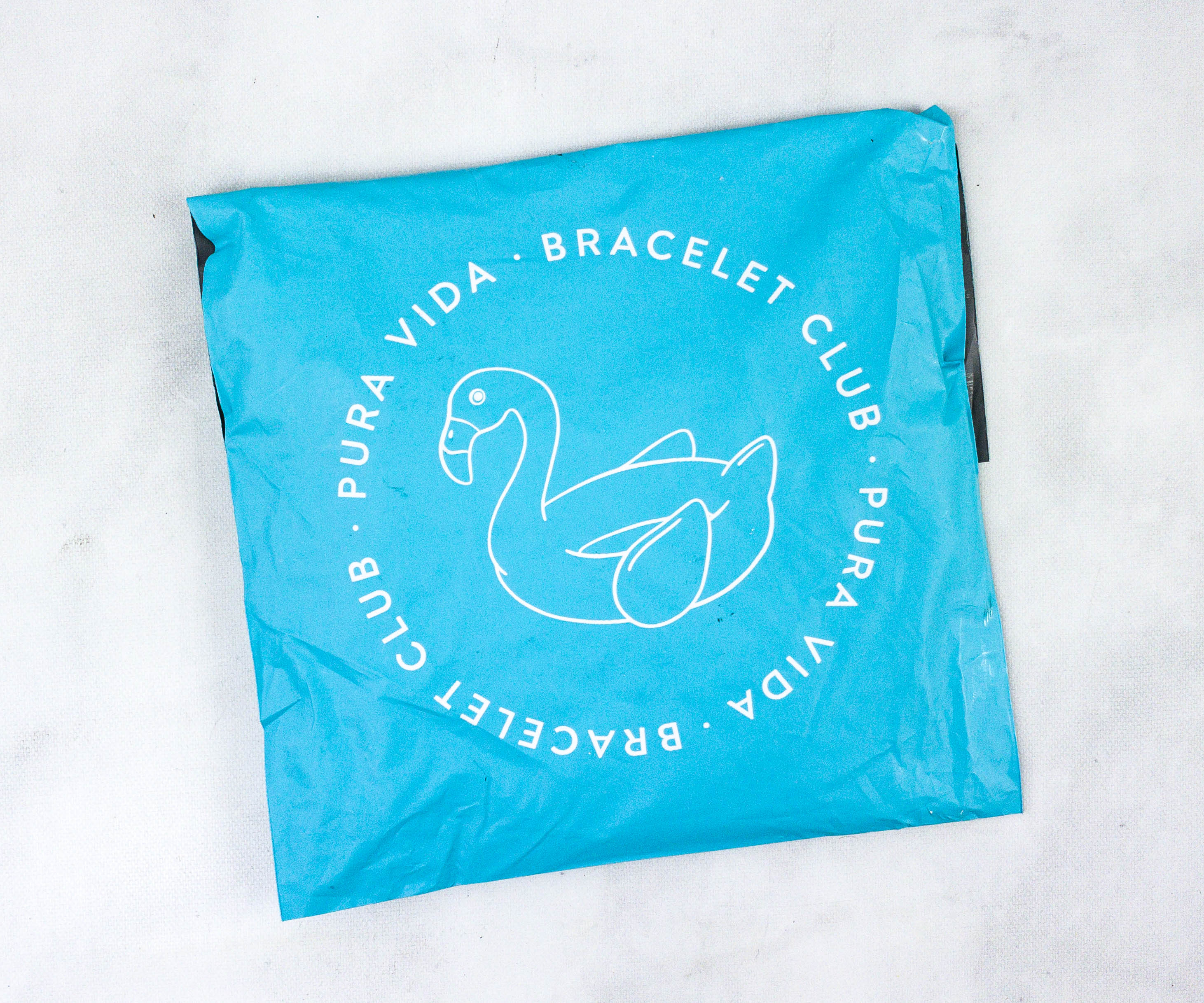 Pura Vida Bracelets Club is a monthly subscription that delivers 3 stylish, trendsetting, and exclusively designed bracelets, carefully curated by their own team of influencers and fashion stylists. The orders are shipped out within 4 -5 days of purchase, and the pack arrives on the 15th of each subsequent month.
DEAL: Get one month FREE with a 6-month subscription and three months FREE with an annual subscription! Deal applies automatically, just use this link to subscribe!
You can also save 10% on anything in their shop by using coupon code PVSAVE10. Subscription not included.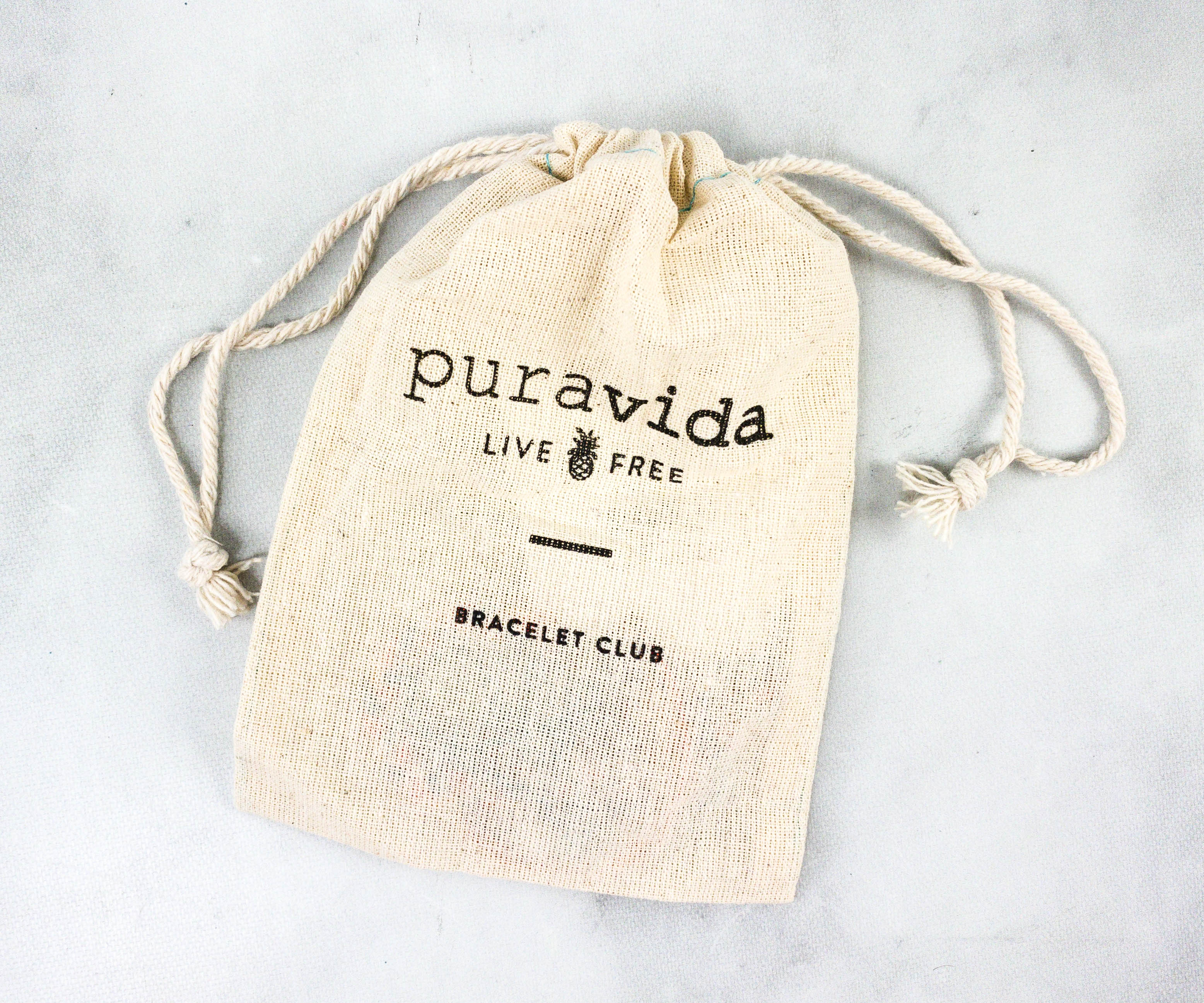 The bracelets came in this cute drawstring pouch!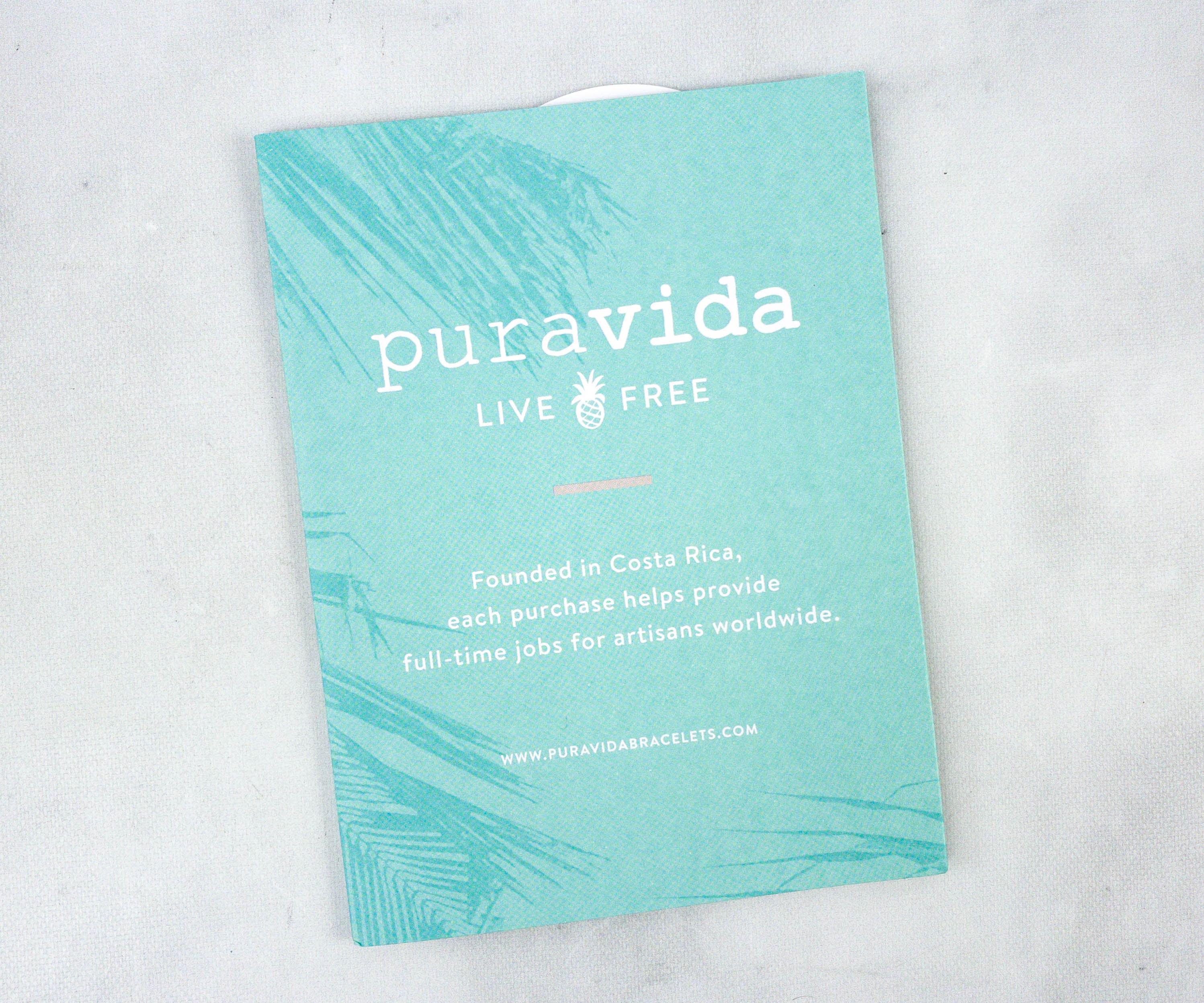 According to the booklet, Pura Vida is founded in Costa Rica and they are bound to help provide full-time jobs for artisans worldwide.
Pura Vida gives employment opportunities to artisans and makes sure they have a steady income and a positive work environment.
Inside the booklet is Pura Vida's story, how they started, and also the meaning behind the brand. Apparently, "Pura Vida" means "pure life" in Spanish.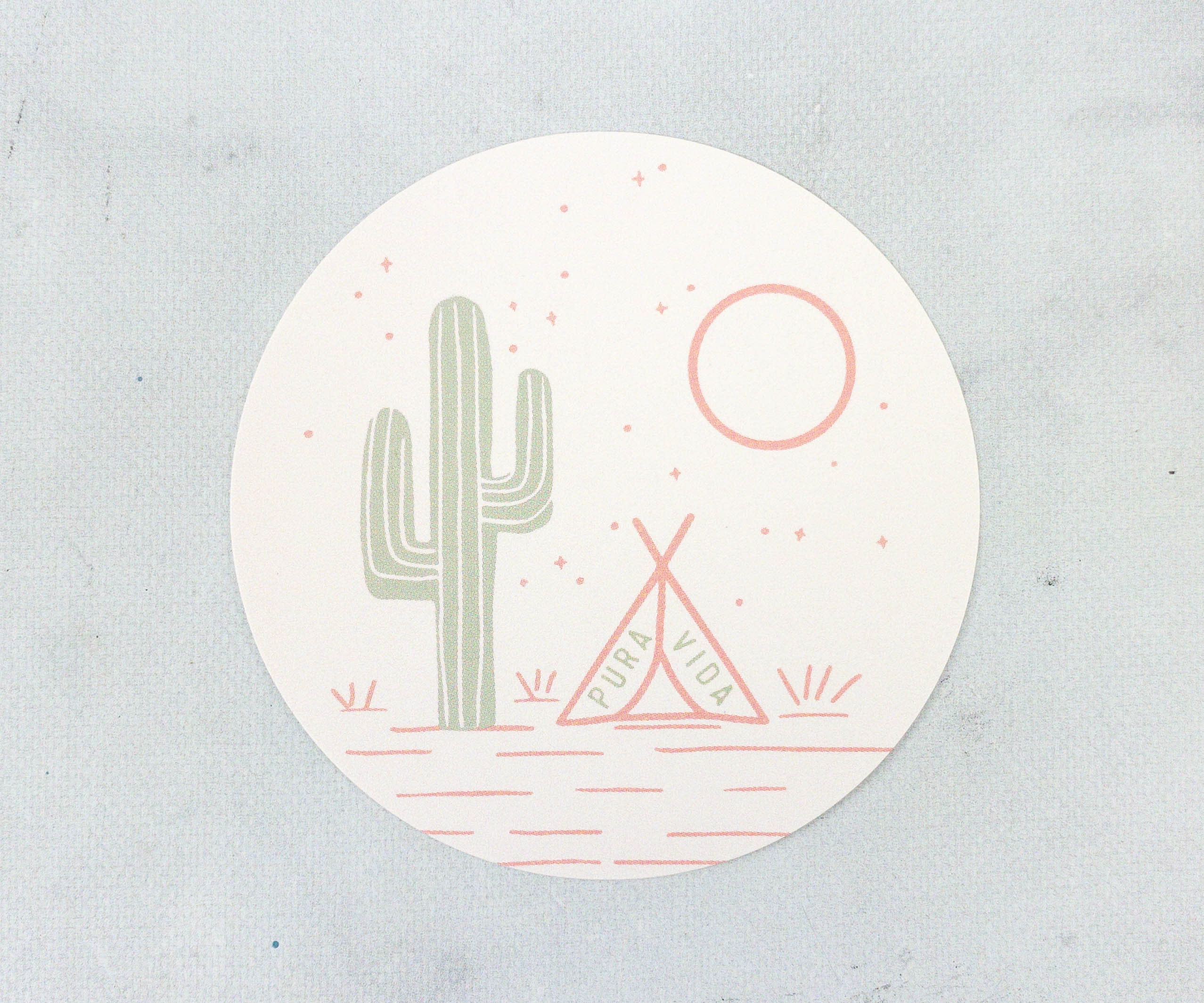 The sticker is boho-themed, with a cactus illustration in the middle of the desert along with a cute little tent.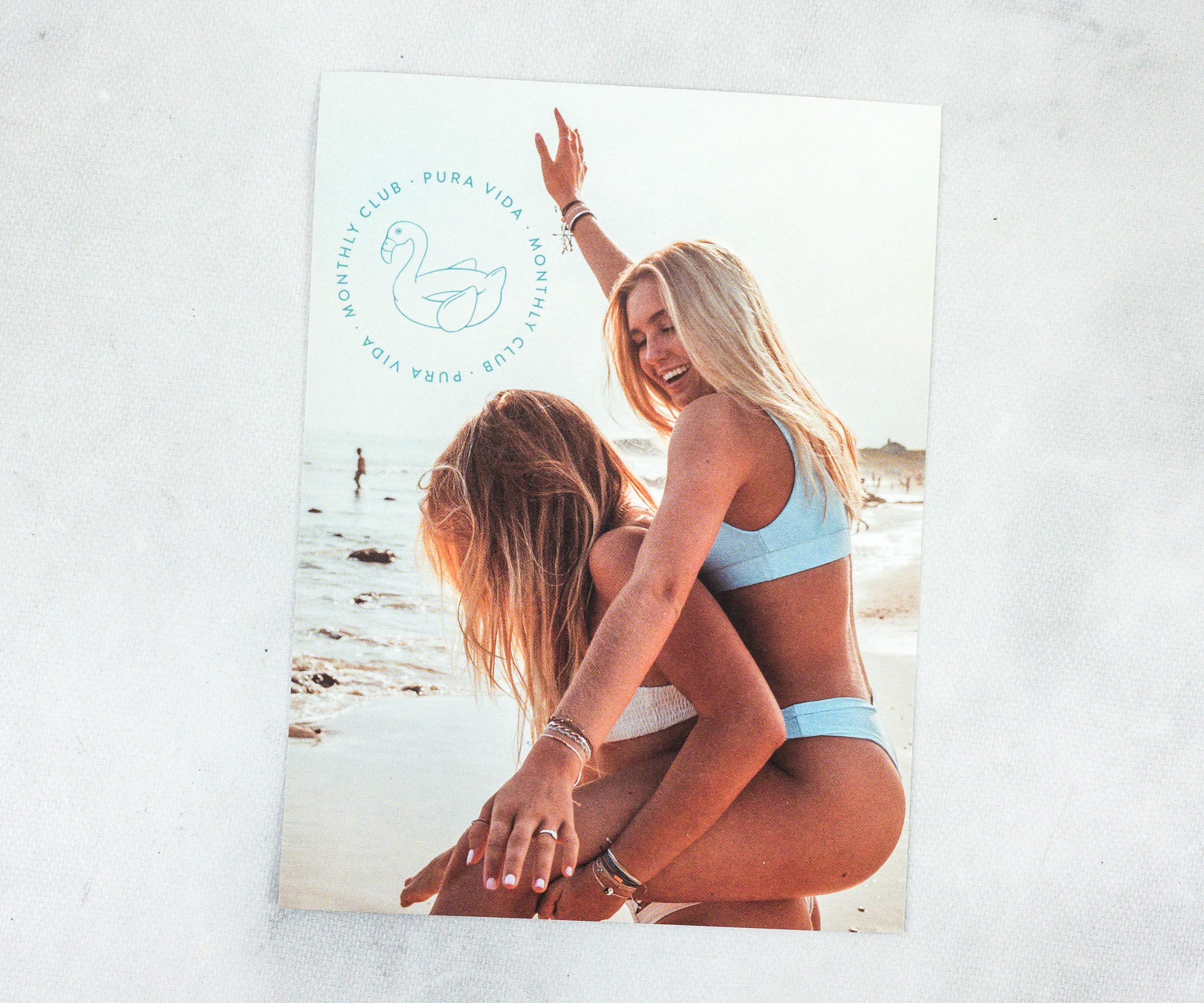 We also received this monthly club card.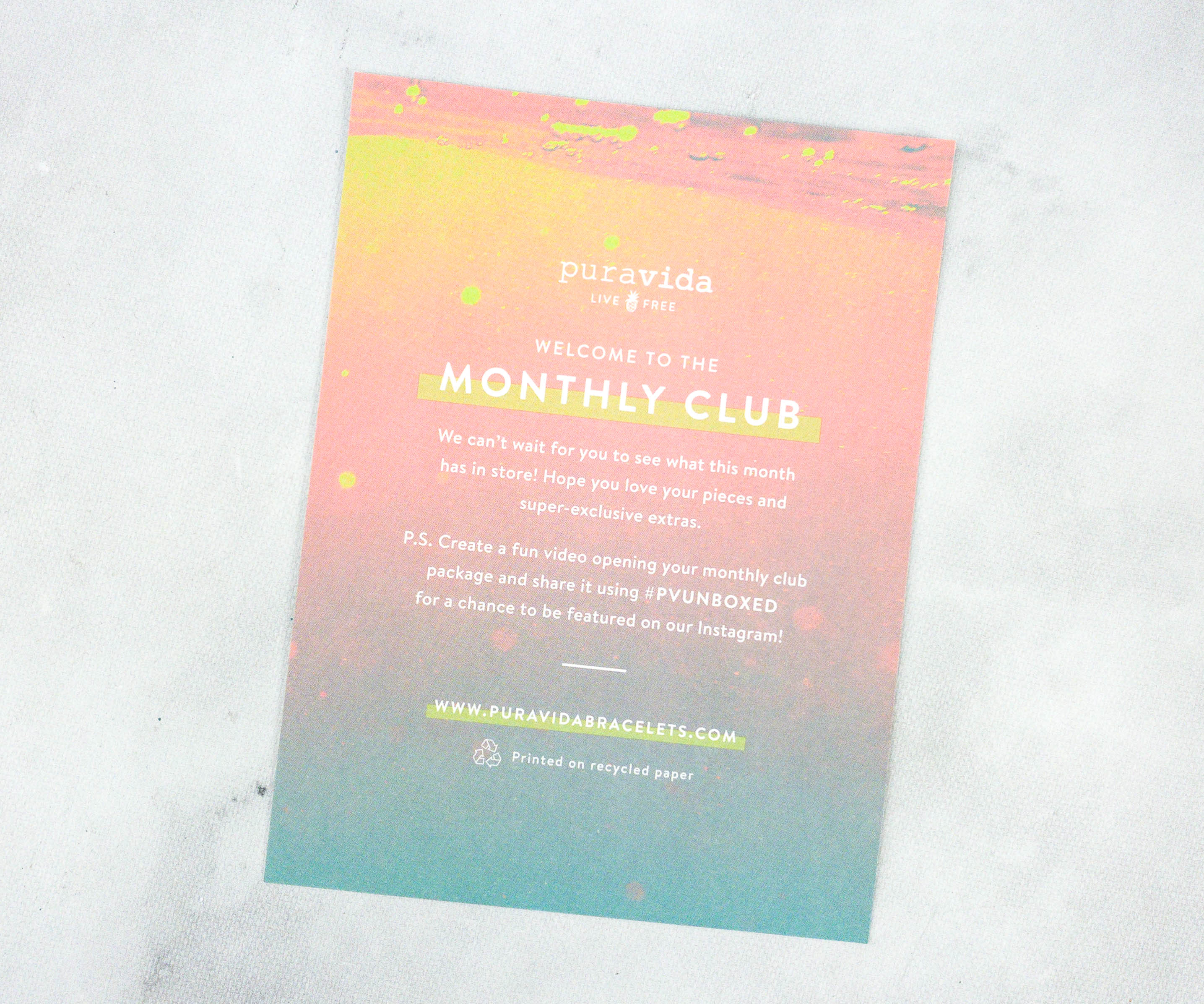 It encourages us to create fun unboxing videos and to share it with the hashtag #PVUNBOXED for a chance to be featured on their Instagram page!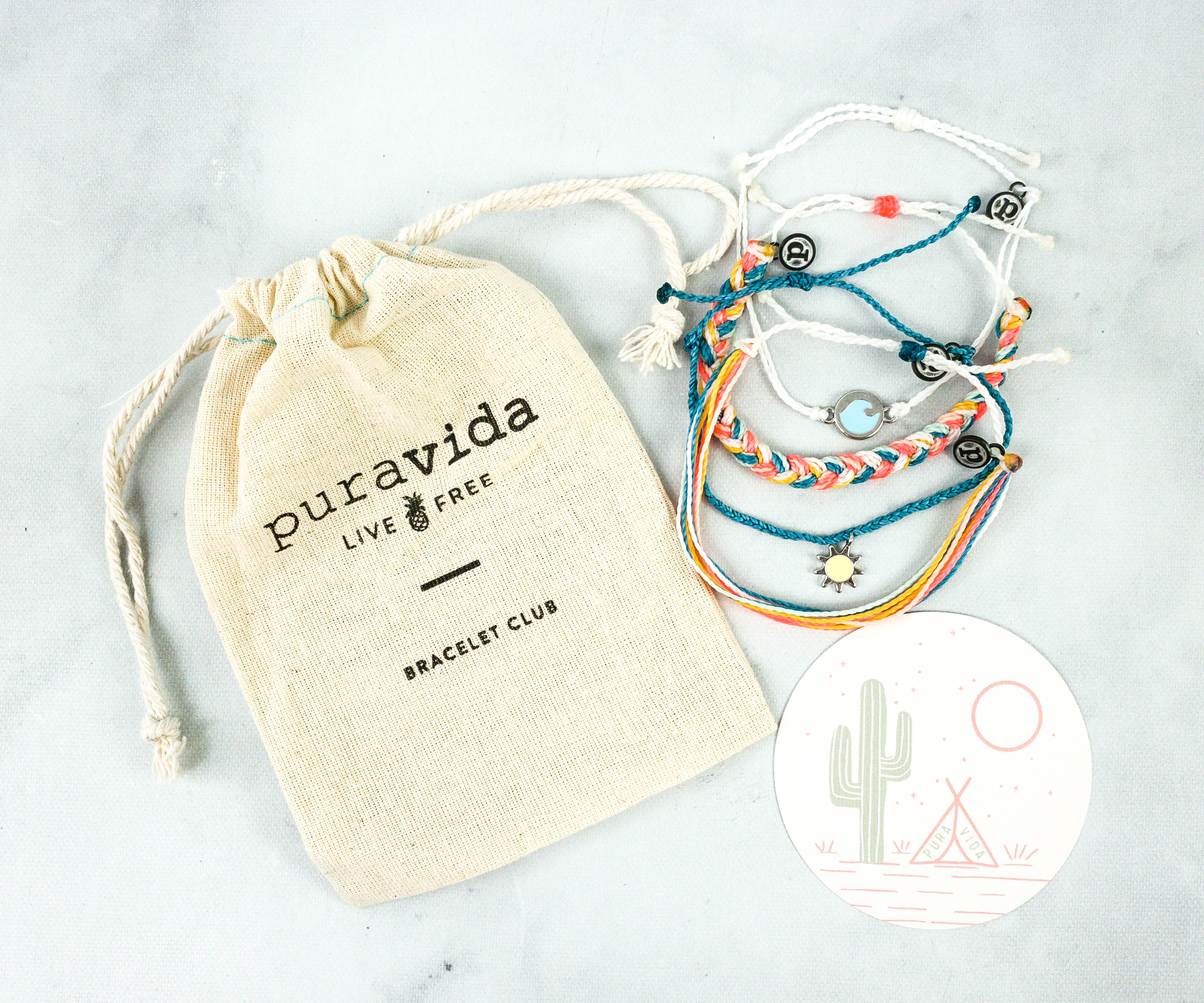 Everything in my August 2020 Pura Vida package!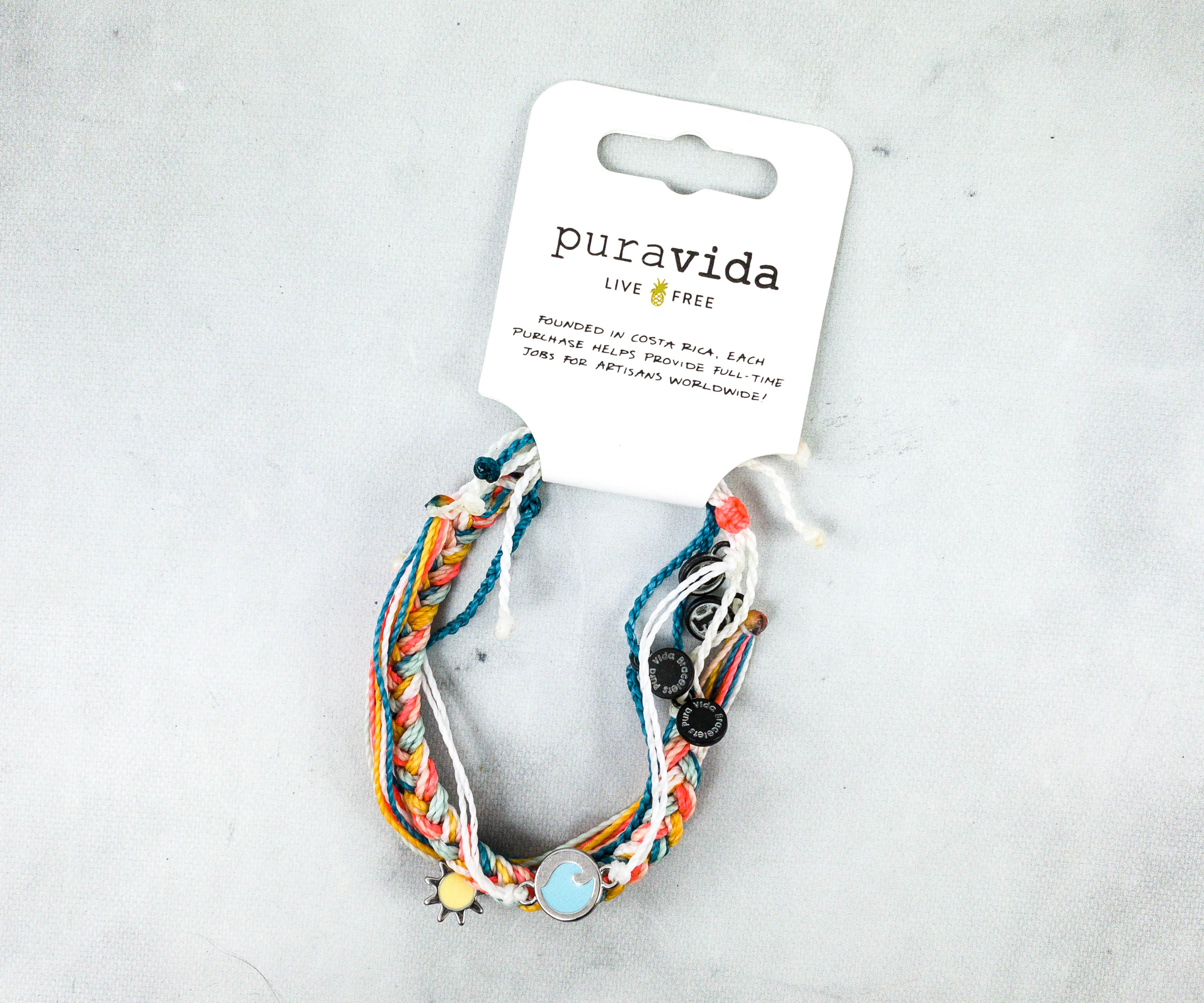 The bracelet came bundled up in this cardboard tag with the Pura Vida branding.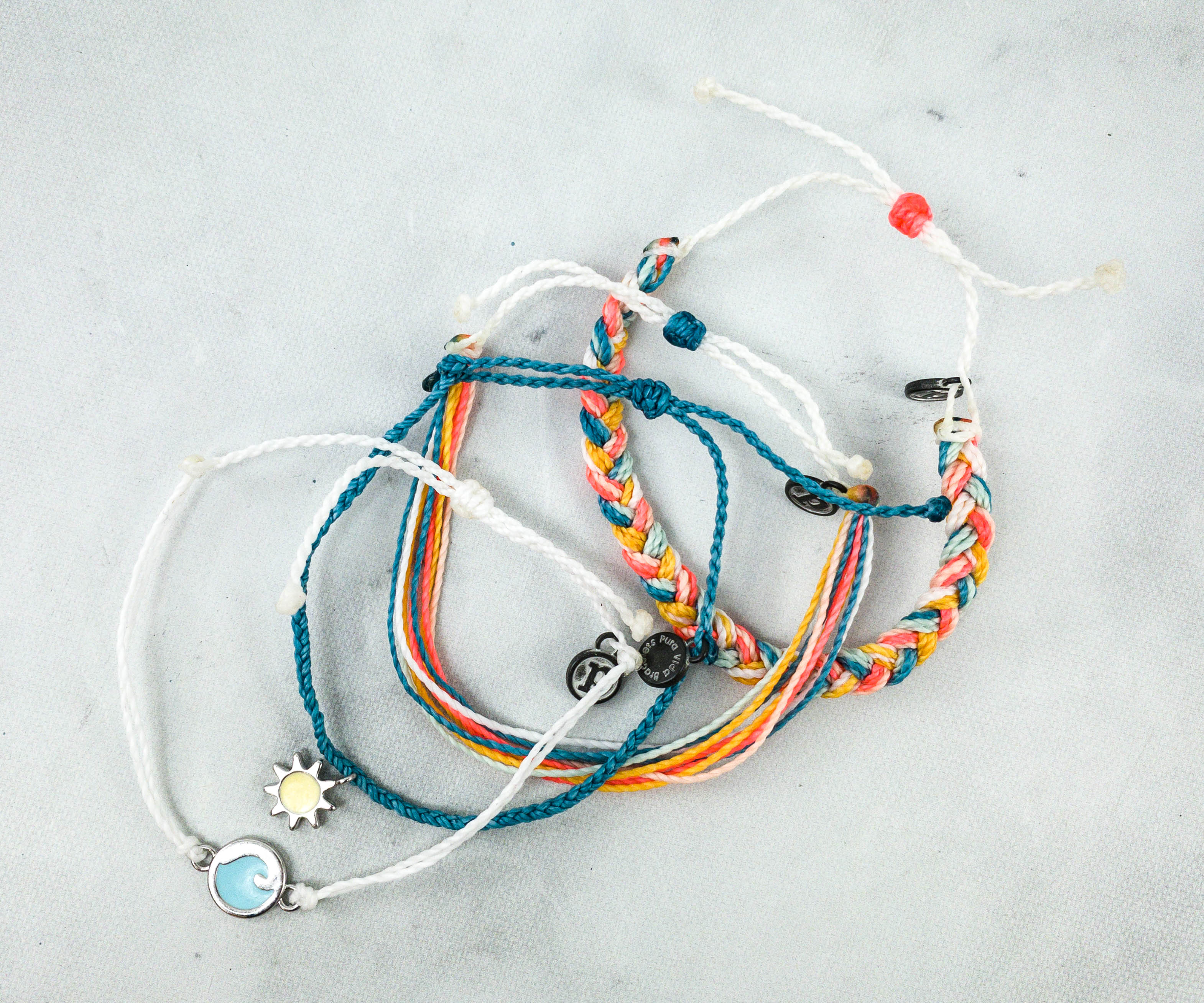 I love how colorful the pieces are!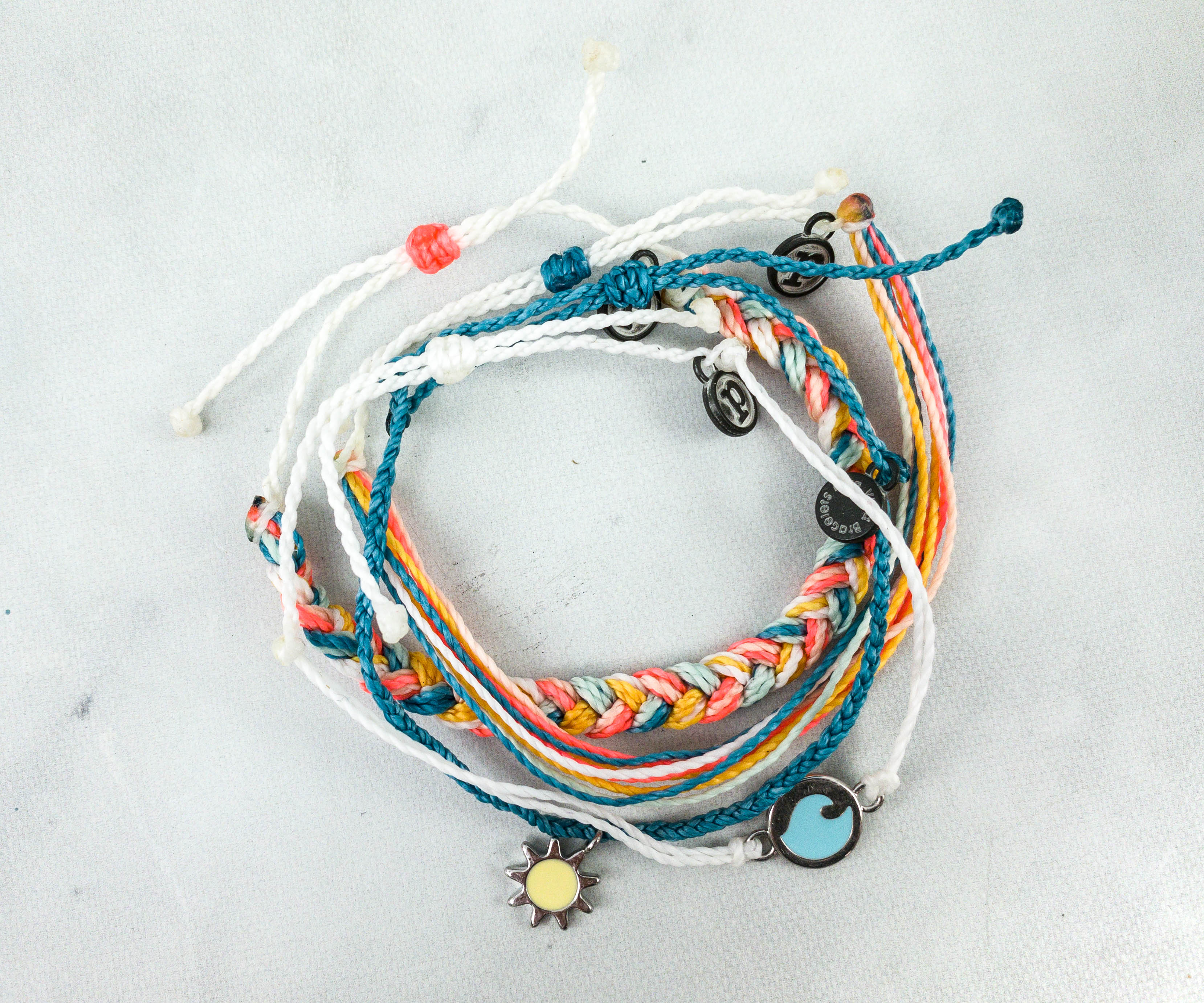 The colors blend well together and I bet they would look awesome when worn!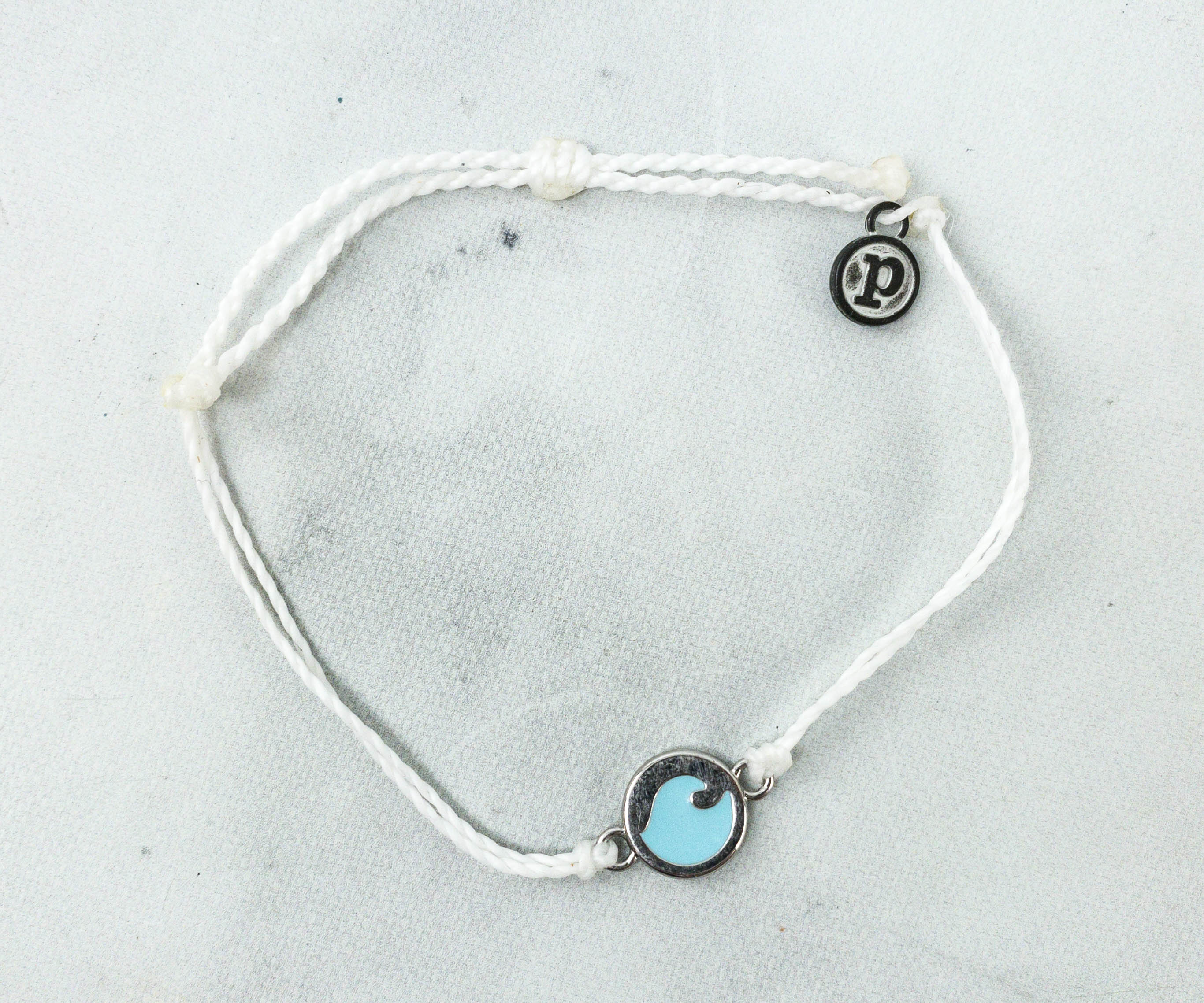 Here's the first bracelet from the bundle. It has two layers of thin white strings!
The charm features an ocean wave! This symbol is often used to represent the continuous flow of life because the ocean doesn't stop moving which is the reason why waves are formed. I love this because it's so simple yet it holds so much meaning!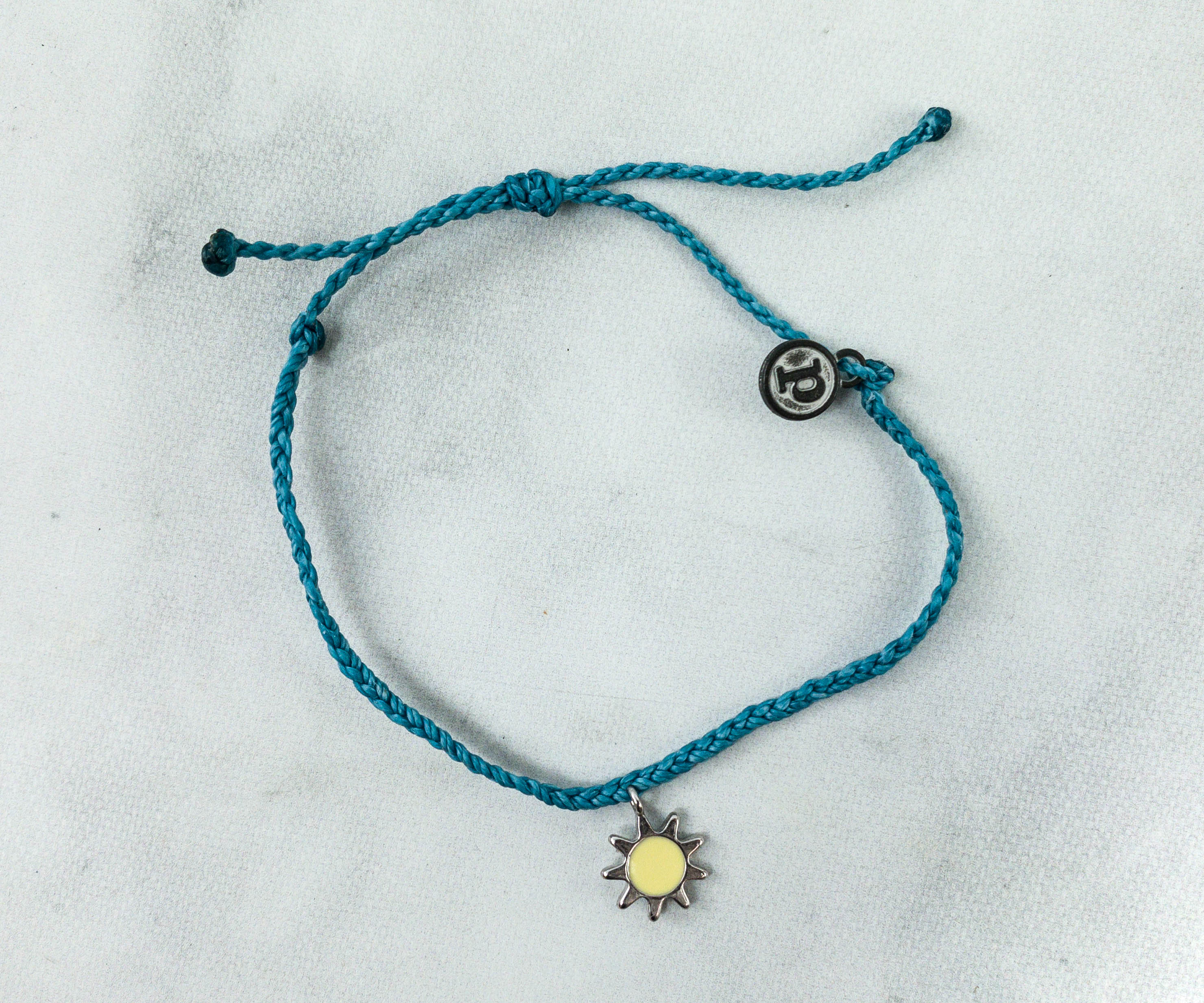 Next is a teal blue bracelet featuring a braided string. Like the first one, this contains a Pura Vida charm near the enclosure.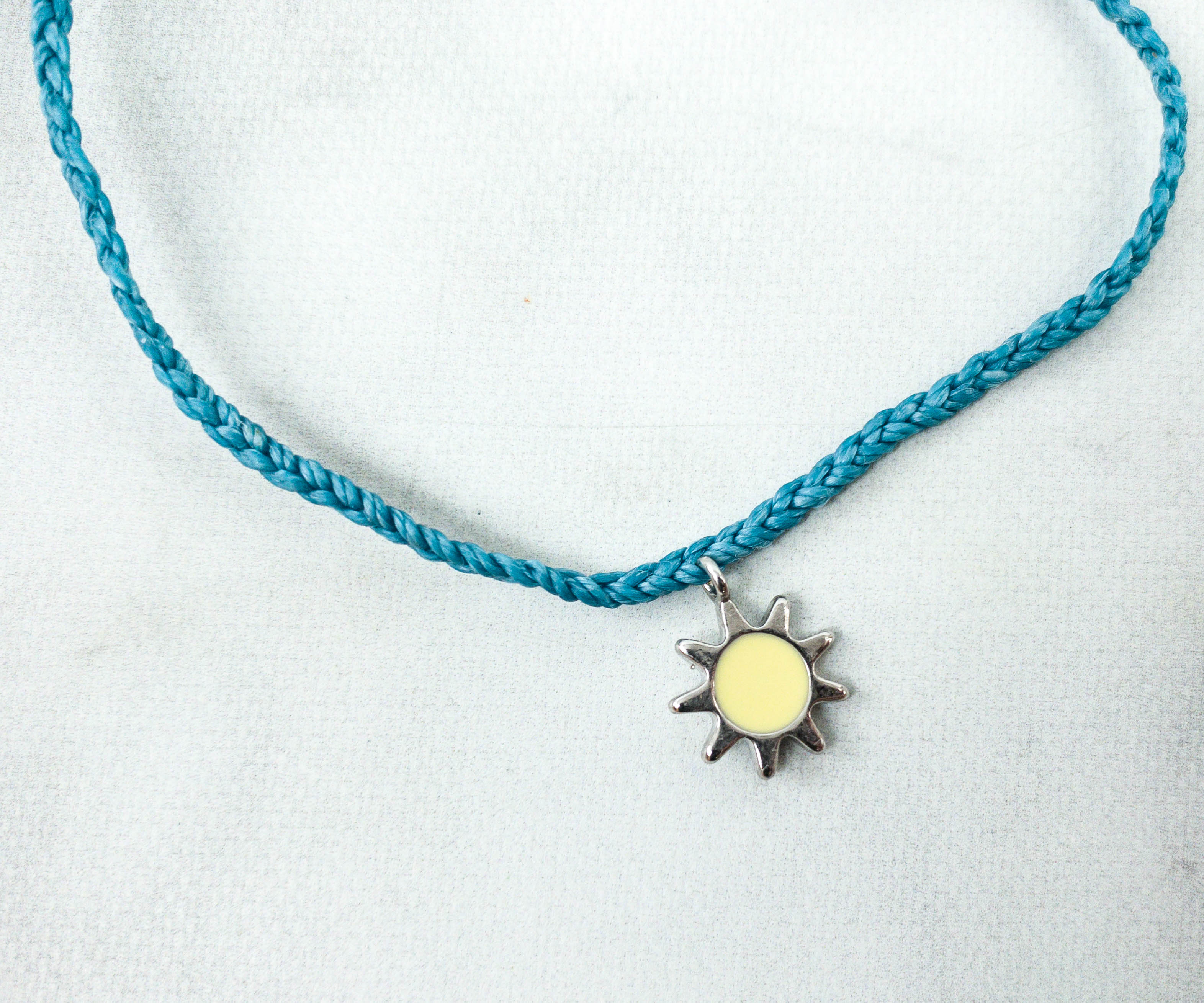 This one has a sun charm than dangles on the string. The Sun is known to symbolize strength, power, force, energy, and clarity.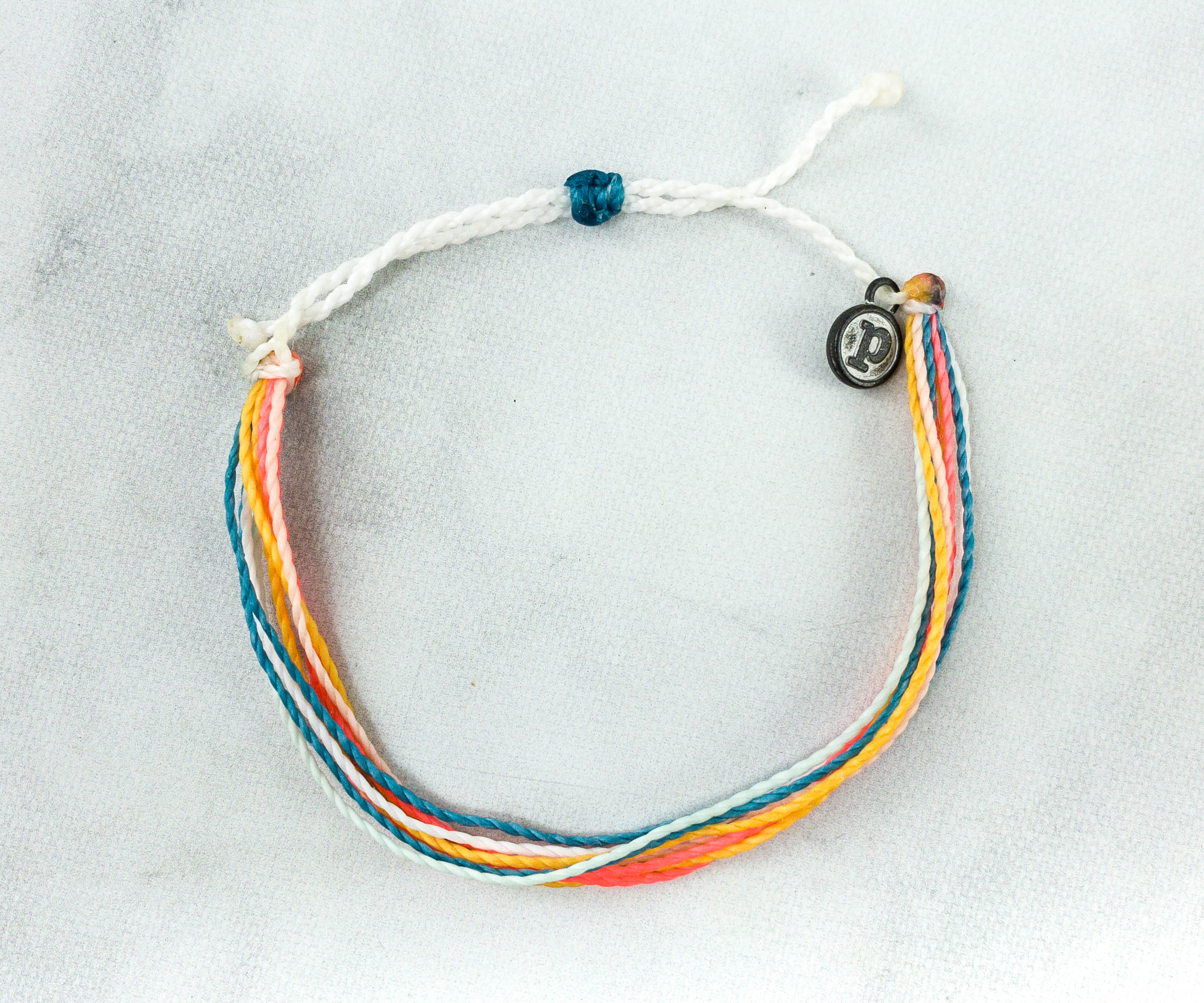 The set also includes this colorful string bracelet that looks really flowy with its multiple layers! It doesn't have a charm but it already looks stunning because of the colors.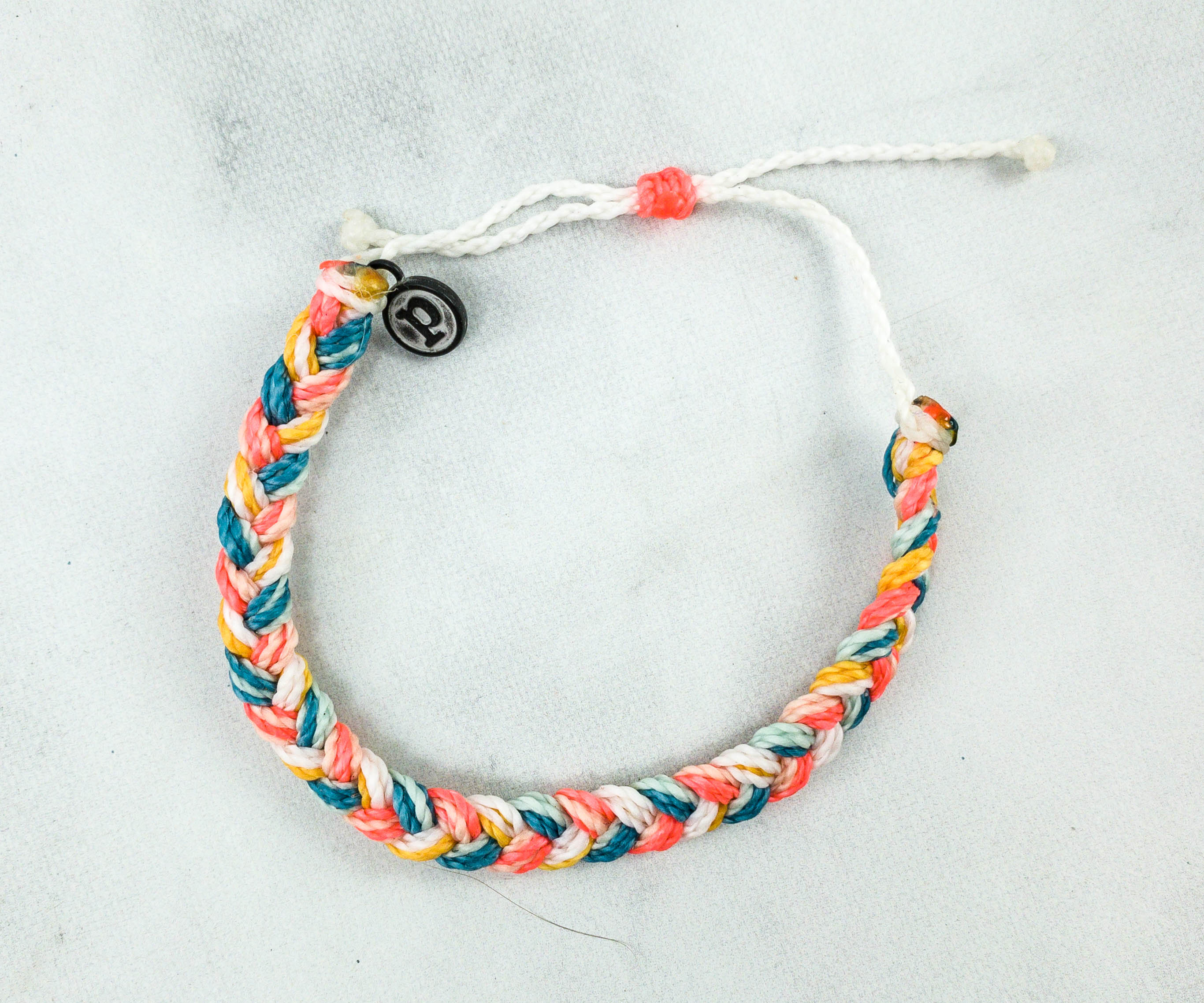 This fourth bracelet is colorful as well, with similar colors as the bracelet with multiple strings. The only difference is that it's braided! Also, it has a thicker composition compared to the teal blue braided bracelet because it's made with more strings.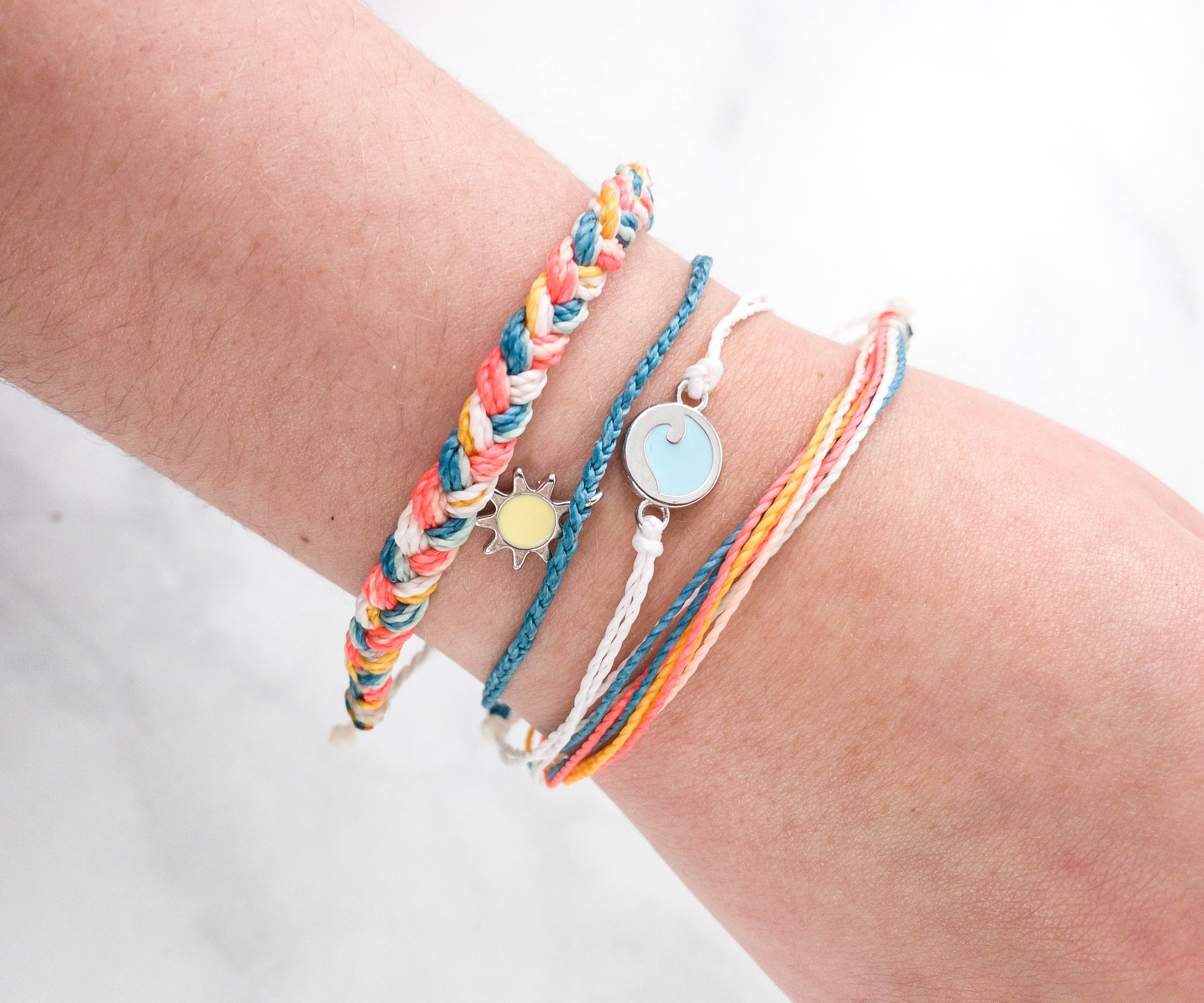 They look really amazing when worn together but I have no doubt that each piece will stand out when worn on its own!
I really love this month's Pura Vida bracelet! The colors were so stunning and looked really great together! The sun and ocean wave bracelets stood out for me because of how simple they are yet it feels like they're so much that they hold. I like how these bracelets can be worn multiple ways too, from solo pieces to mixing and matching even to stacking them all together. Overall, I am really happy with this box! Not only is the design of this pack feel-good, I love knowing that a subscription helps give employment opportunities to artisans!
What do you think of this month's Pura Vida Bracelets Club?
Visit Pura Vida Bracelet Club to subscribe or find out more!