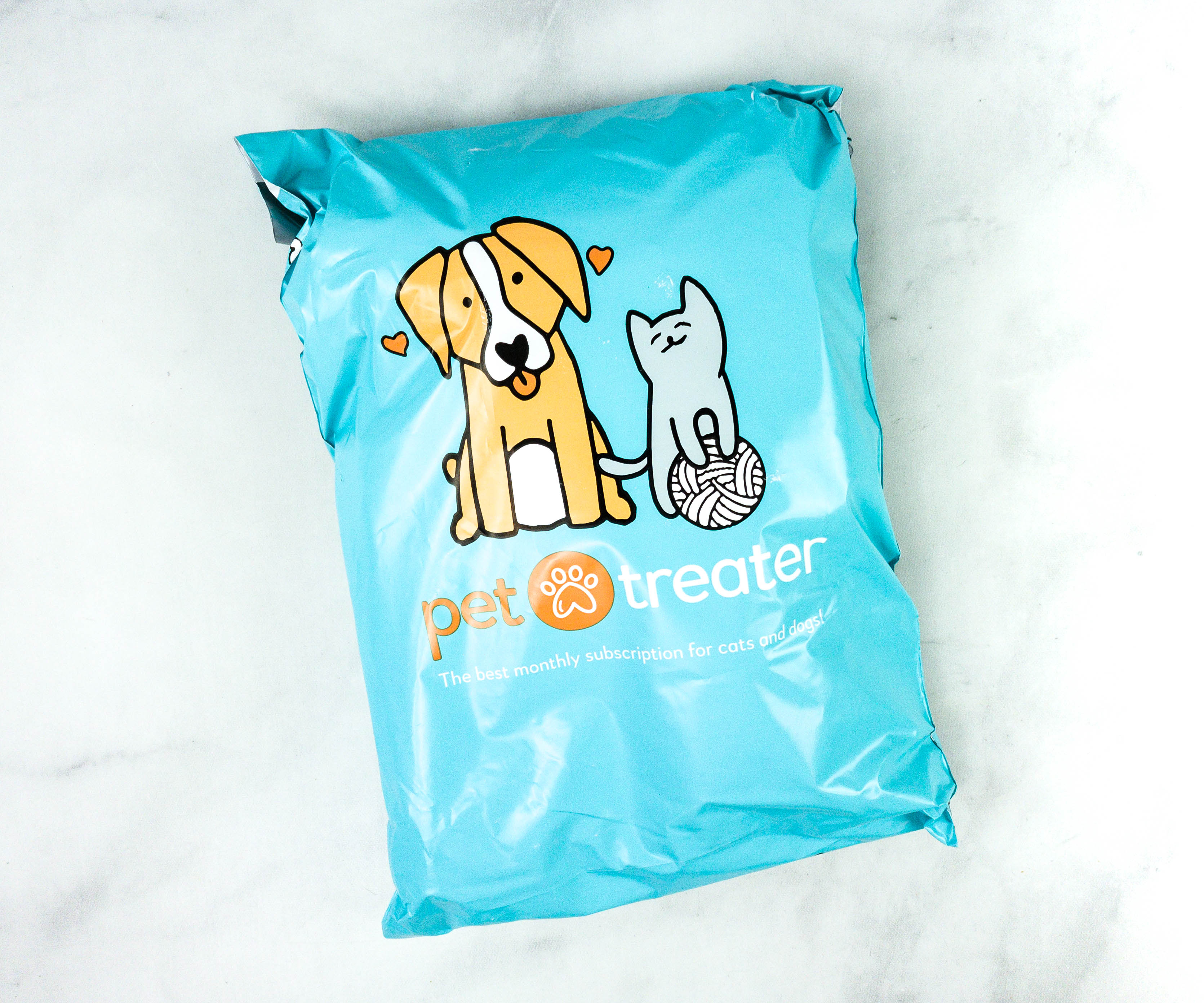 Pet Treater Dog Pack is a monthly dog subscription! Every month you receive at least one bag of treats made in the USA or Canada along with one toy each month for $15 and free shipping. Small, medium, and large dog options are available. Subscribers have access to secret deals and add-ons. It's formerly known as Mini Monthly Mystery Box for Dogs and Pet Treater Dog Box Mini. Pet Treater Dog Pack is a smaller version of Pet Treater's Deluxe Dog Pack.
DEAL: Get 10% off your first month with coupon code DOGPACK10.
The items arrive in a pouch instead of a box. The package this month has no extra packaging and all the items arrived in perfect condition.
Included inside the pack is a card with a coupon code from Barkerton.
Another promotional card is about CBD dog treats.
At the back is a 30% off coupon code that can be used on $50 or more purchases from Austin and Kat.
This card features this month's Pick of the Litter, Whiskey River!
Email the best photo of your pups to [email protected] and get a chance to be featured on their next month's Pick of the Litter!
Everything in my September 2020 box!
Bandana. One of the staples from this subscription is the exclusive Pet Treater bandana! This month, it's safari-themed.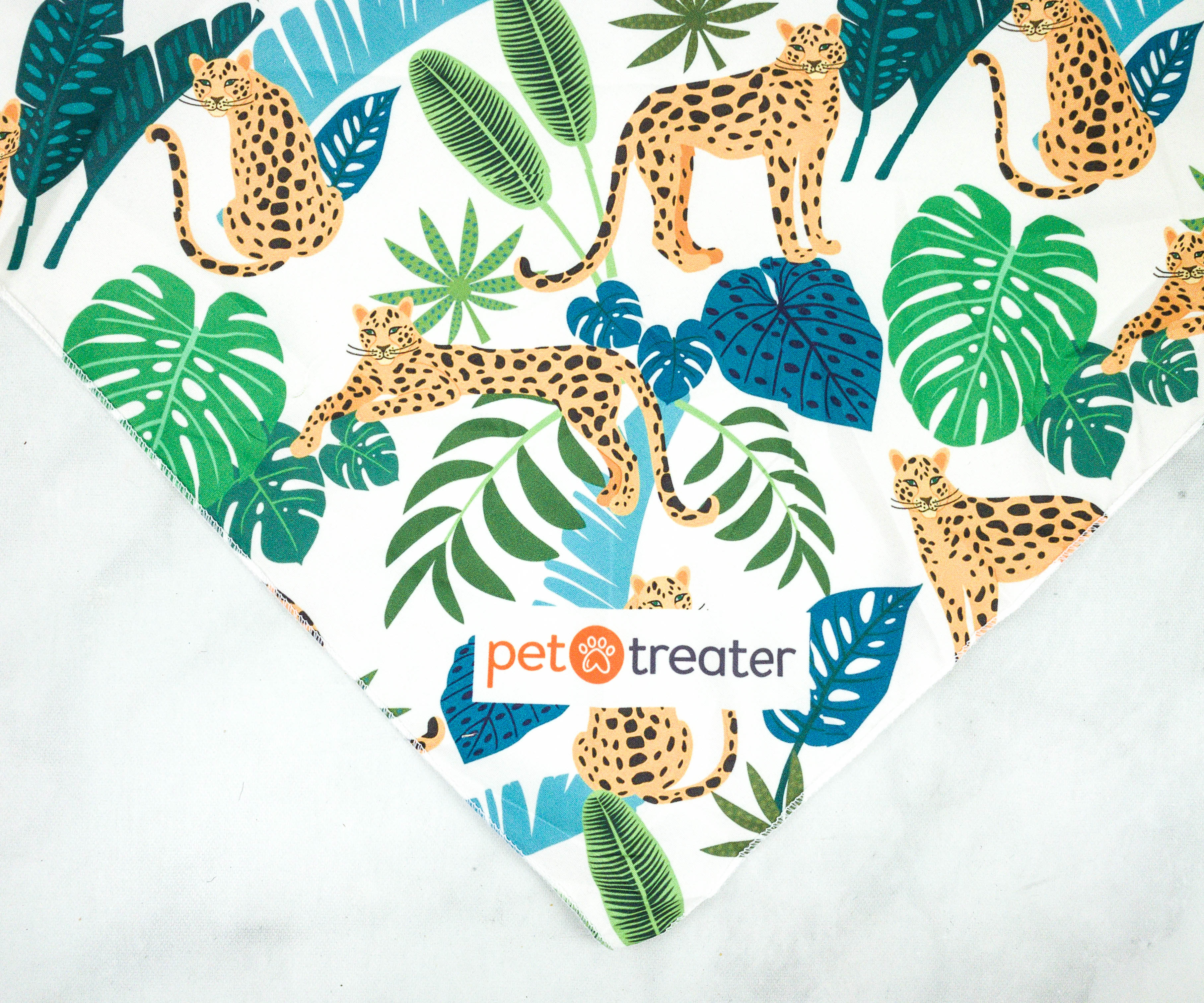 The bandana is made with high-quality fabric. We also like the vivid prints which don't easily fade away even after several washes.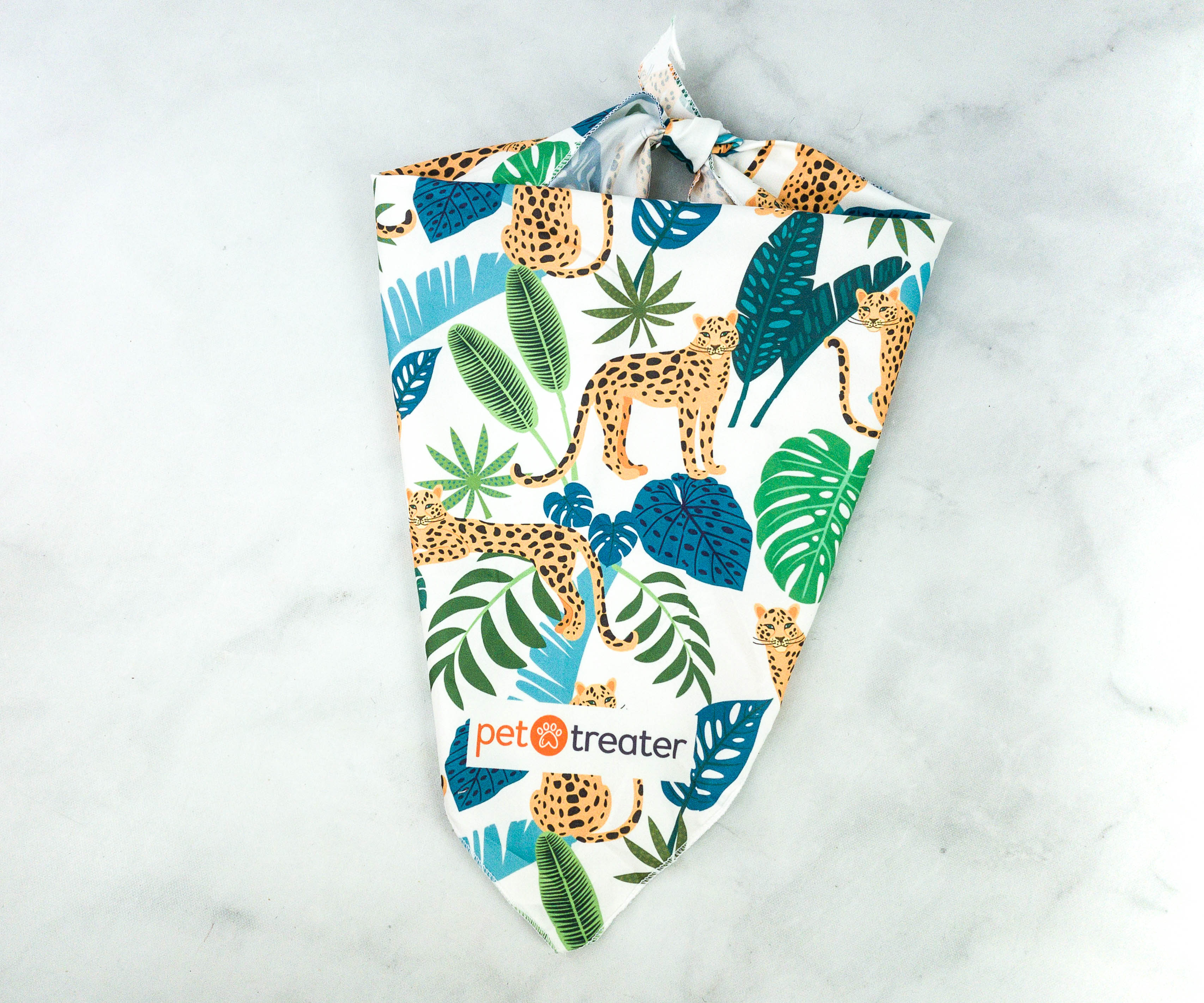 It's so soft, I can easily knot it on my dog's neck. It's also lightweight, making it a very comfortable accessory for dogs!
Gourmet Canine Cookie Dog Treat. This treat is a baked cookie made from wheat flour, oats, and honey!
It's packed with protein that your dog needs to have a healthier, stronger, and more active body.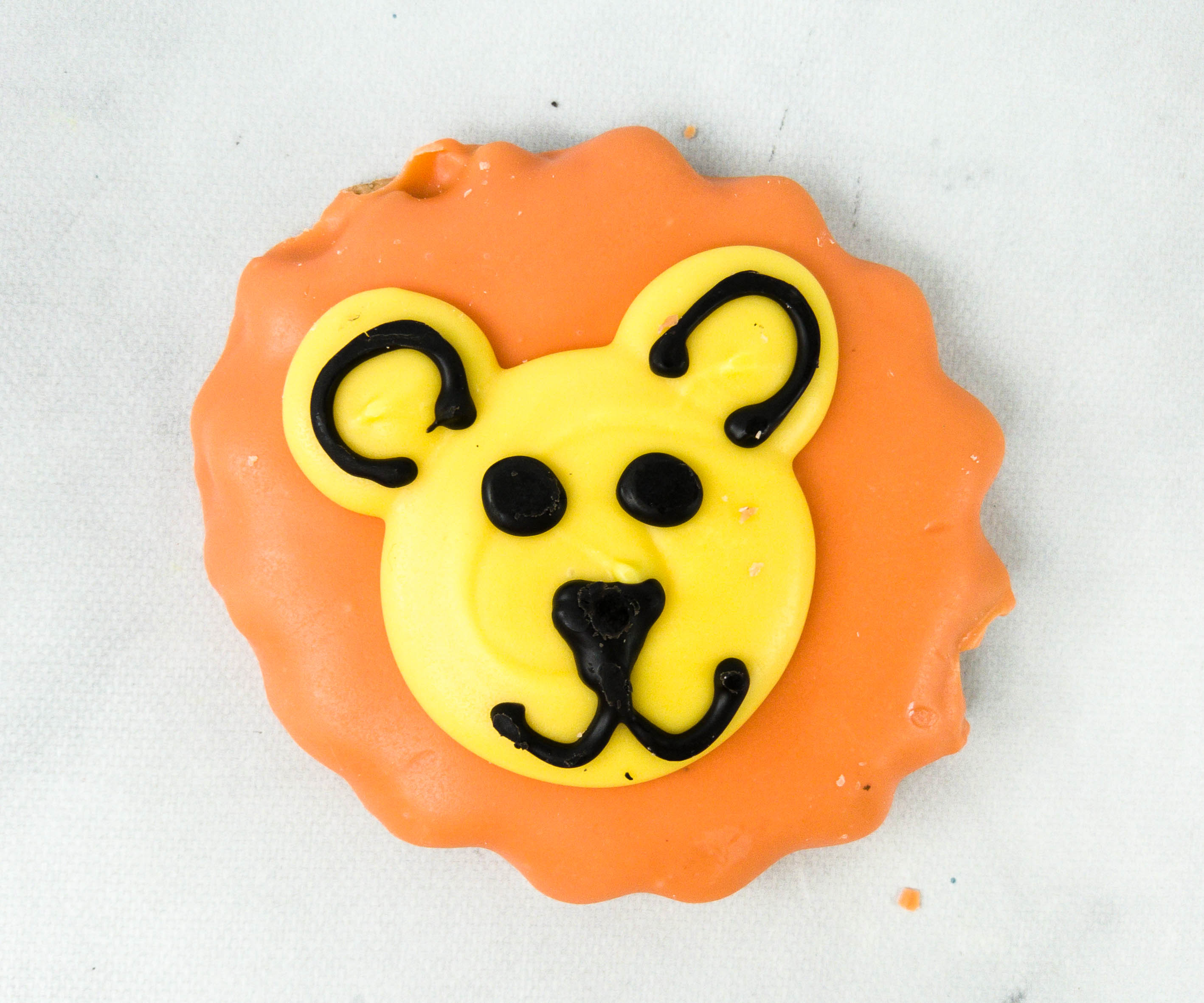 The lion-themed frosting design looks cute. It didn't matter to Dean though because he munched right away on the cookie!
Bow Wow Pet Safari Super Stuffers Dog Toy. This month's featured toy is a lion-themed plushy with a squeaker!
The soft and cushy lion toy features a thick and furry mane, an embroidered face and body, plus a unique texture on the head and feet part.
This plush toy also features reinforced stitching all over the edges, making it durable and a lot tougher to defeat!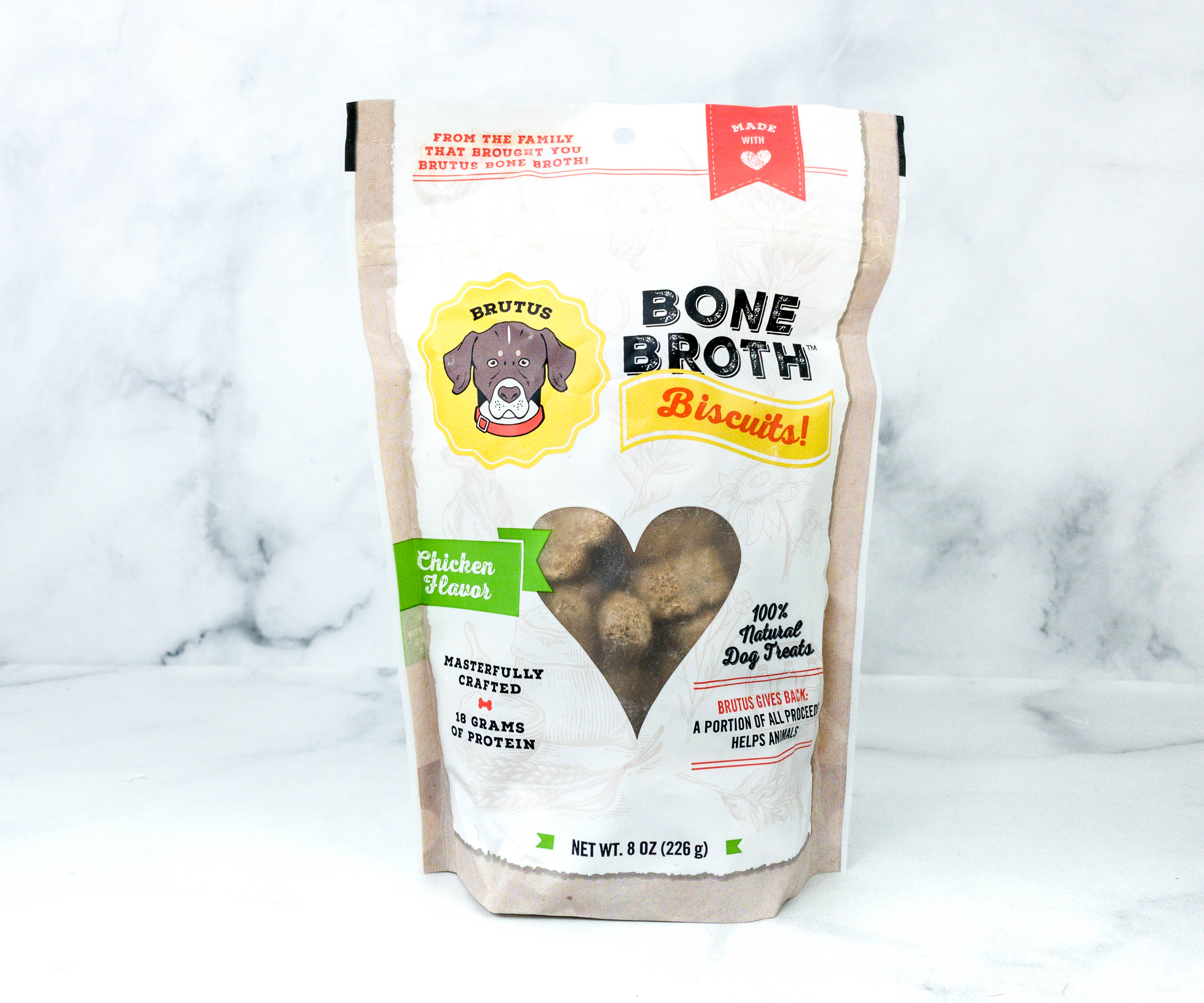 Brutus Bone Broth Biscuits Dog Treat ($7.99) It's a bag of all-natural dog treats crafted using chicken bone broth, sunflower oil, flaxseed, rosemary extract, whole wheat, and whole oat flour.
The bag is resealable so it's easy to store the treats.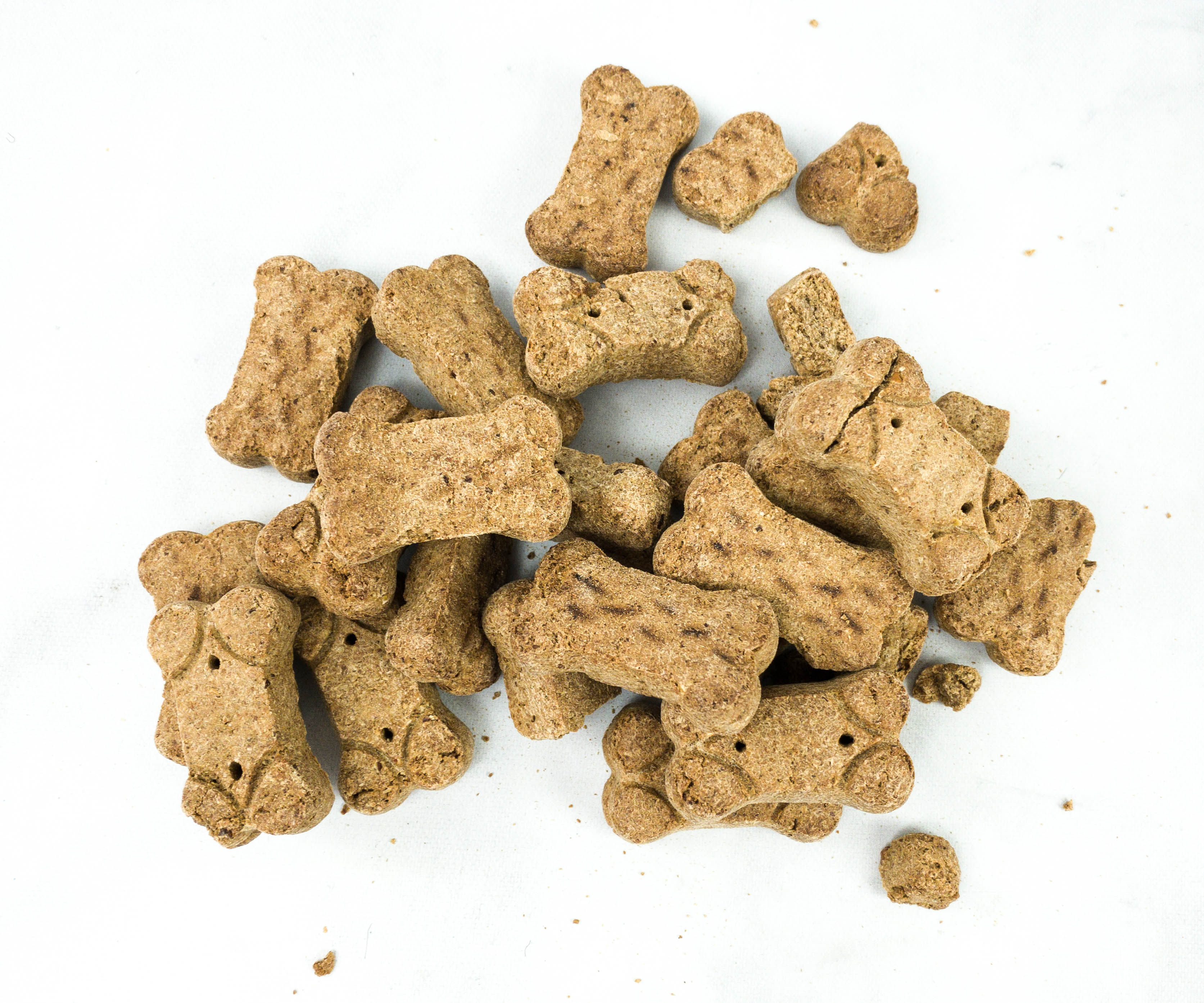 Inside the bag are bite-sized, bone-shaped treats. They have a crunchy texture that dogs love and they definitely makes an excellent training treat! They must really be infused with that bone broth because there were NO snouts that didn't take these!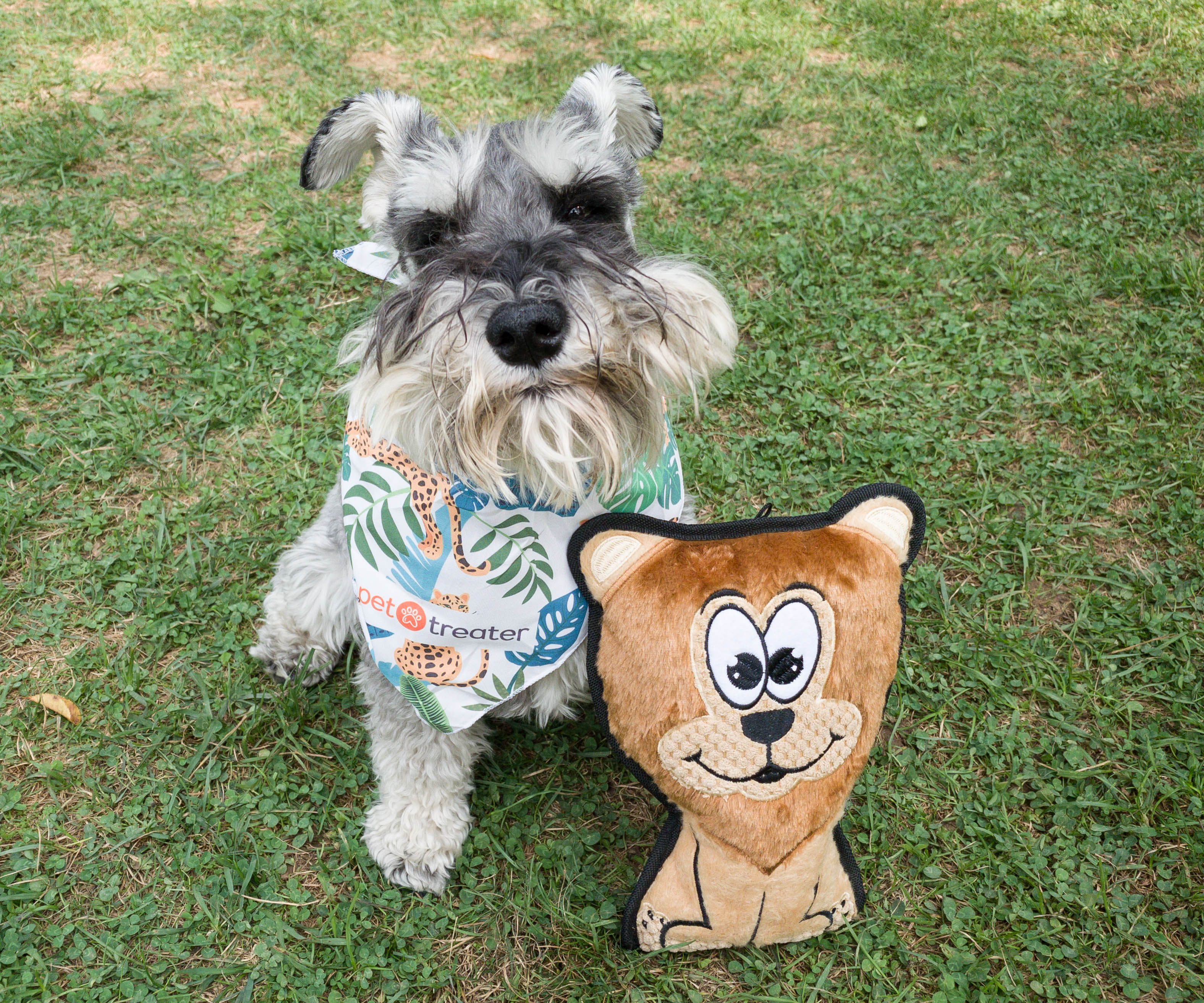 Dean looks really good and happy with his new bandana and lion plush toy!
It's another Pet Treater box filled with nutritious treats and a high-quality toy, keeping my furbaby healthy and happy! As always, there's a well-designed bandana in the box. It's soft and lightweight so I didn't have a hard time putting it on Dean. Also, this month's featured plush toy is definitely his favorite. It was cushy yet very durable, as it is designed to withstand a dog's mightiest bites. It's also good to know that the treats are all made with wholesome and natural ingredients. All in all, this subscription for dogs is consistent with the quality of items they send and they also keep coming up with fun themes, so we really couldn't ask for more!
What do you think of this month's Pet Treater Dog Pack?