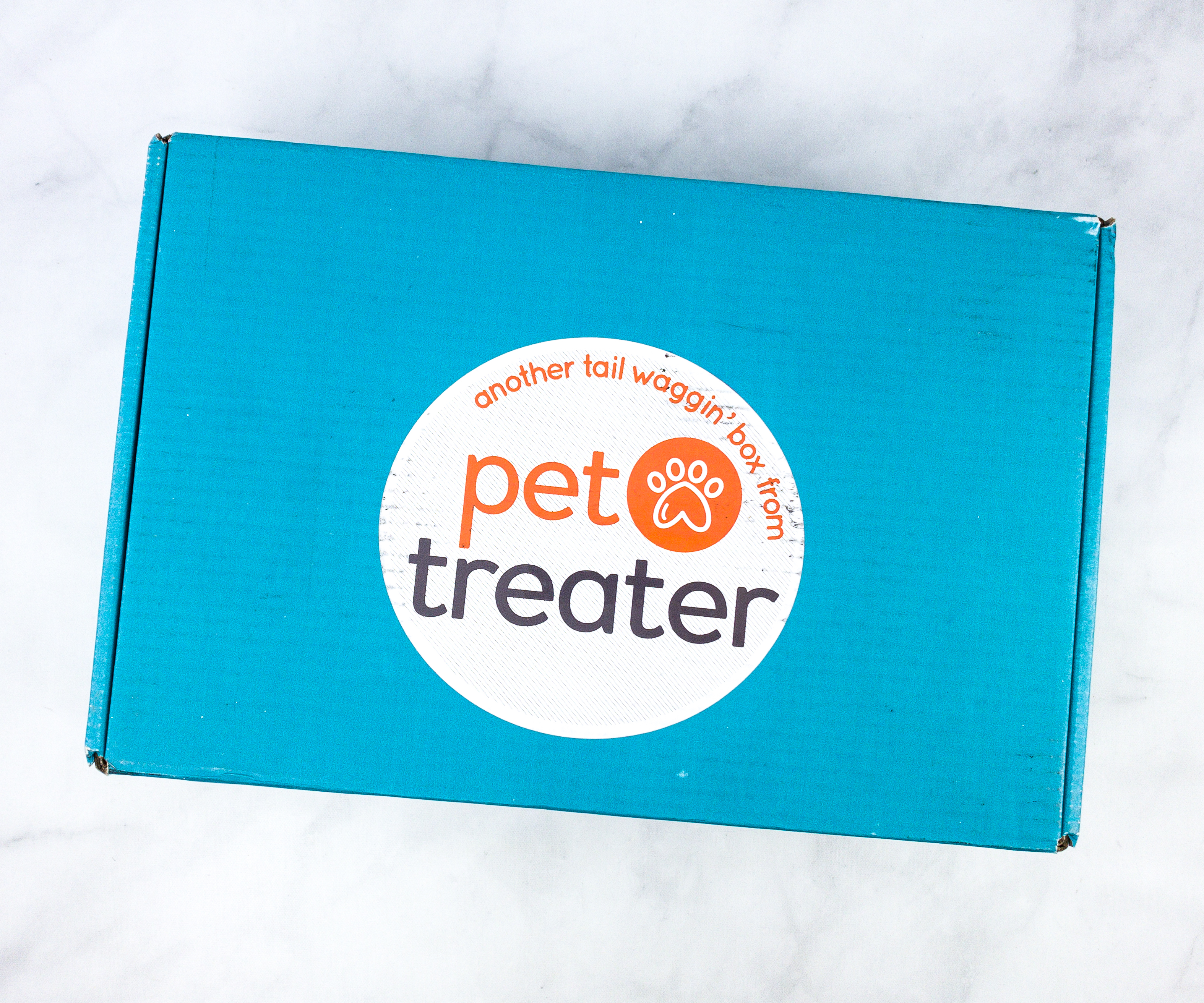 Pet Treater Deluxe Dog Pack is a monthly dog subscription. For $25 a month, each pack is filled with 5-8 hand-selected items which may include fun toys, mostly USA & Canada made treats, and extra goodies! Small, medium, and large dog options are available. They also offer a smaller version for $15 called Pet Treater Dog Pack.
DEAL: Get 10% off your first month with coupon code DOGPACK10.
The items came in a sturdy, blue box.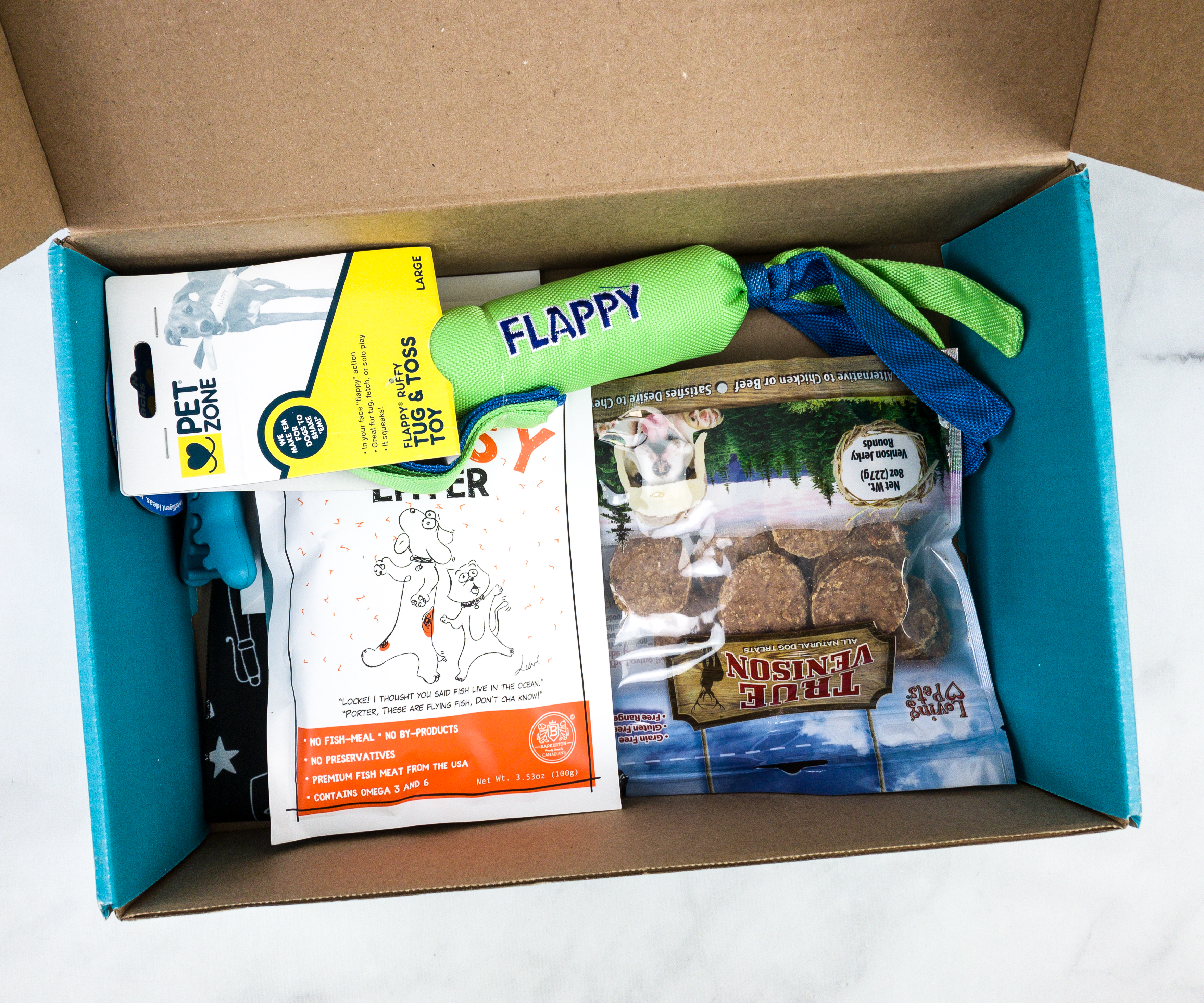 There are no fillers or extra packaging but they arrived in great condition.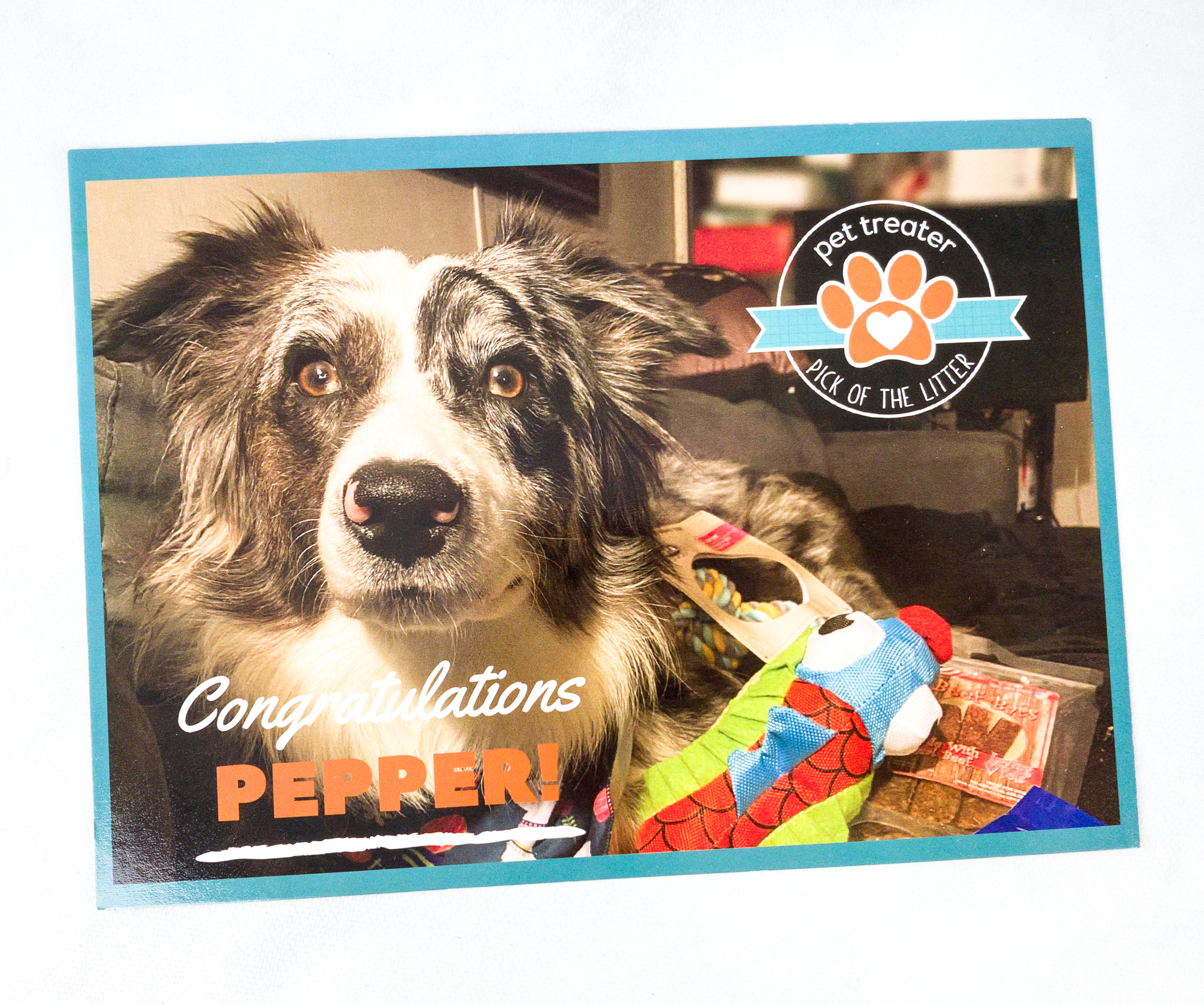 This card features this month's Pick of the Litter, Pepper!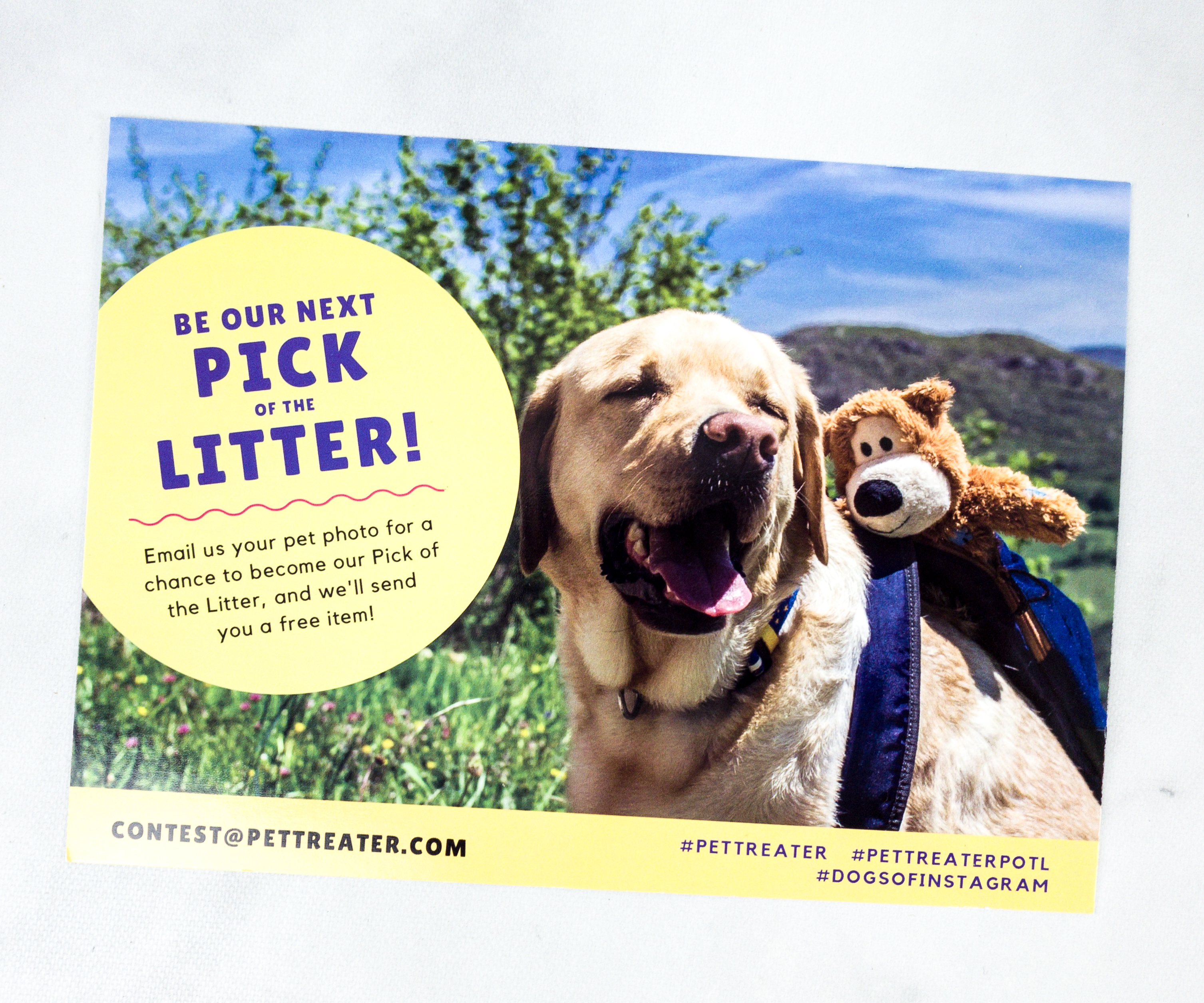 At the back, there are instructions on how your pet can get a chance to become the next Pick of the Litter!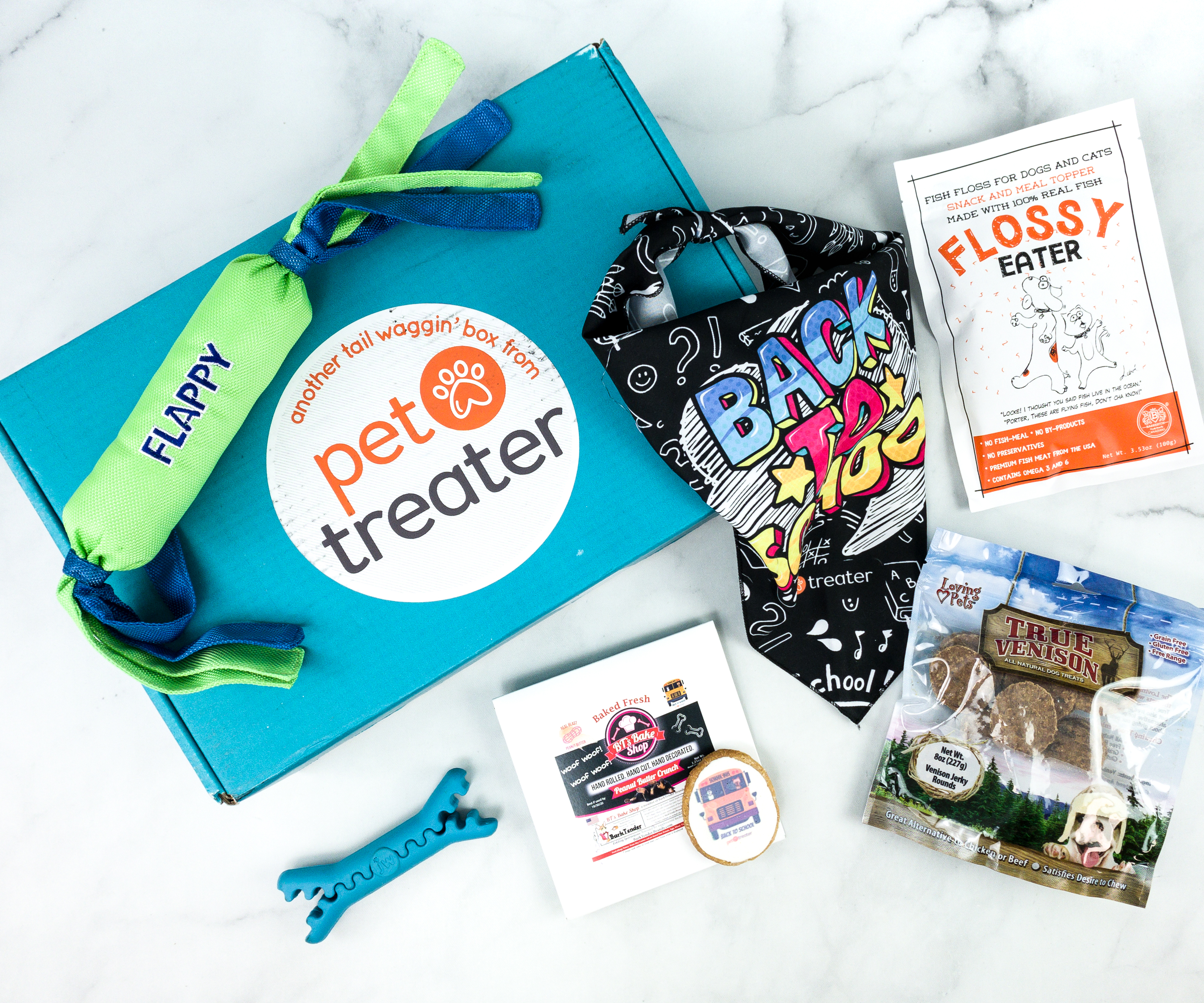 Everything in our September 2020 Deluxe Box!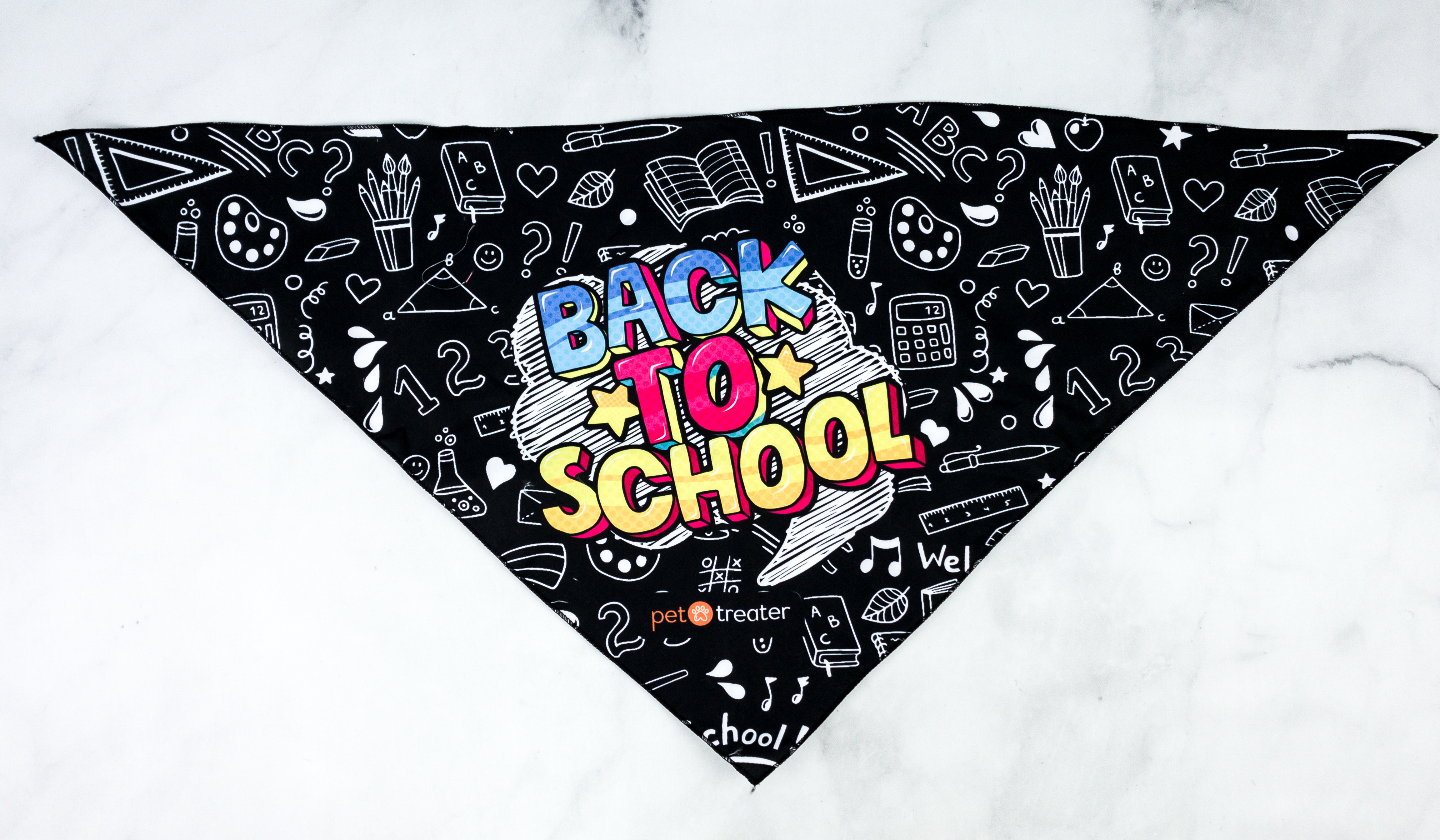 Bandana. The bandana looks so fun with its school-inspired theme. The base color is black and there are drawings of different school supplies on the background.
There's also a big, colorful print in the middle, which says "Back To School"!
This is such a cute bandana and what's great is that it's soft and light enough to keep a dog comfortable when wearing it.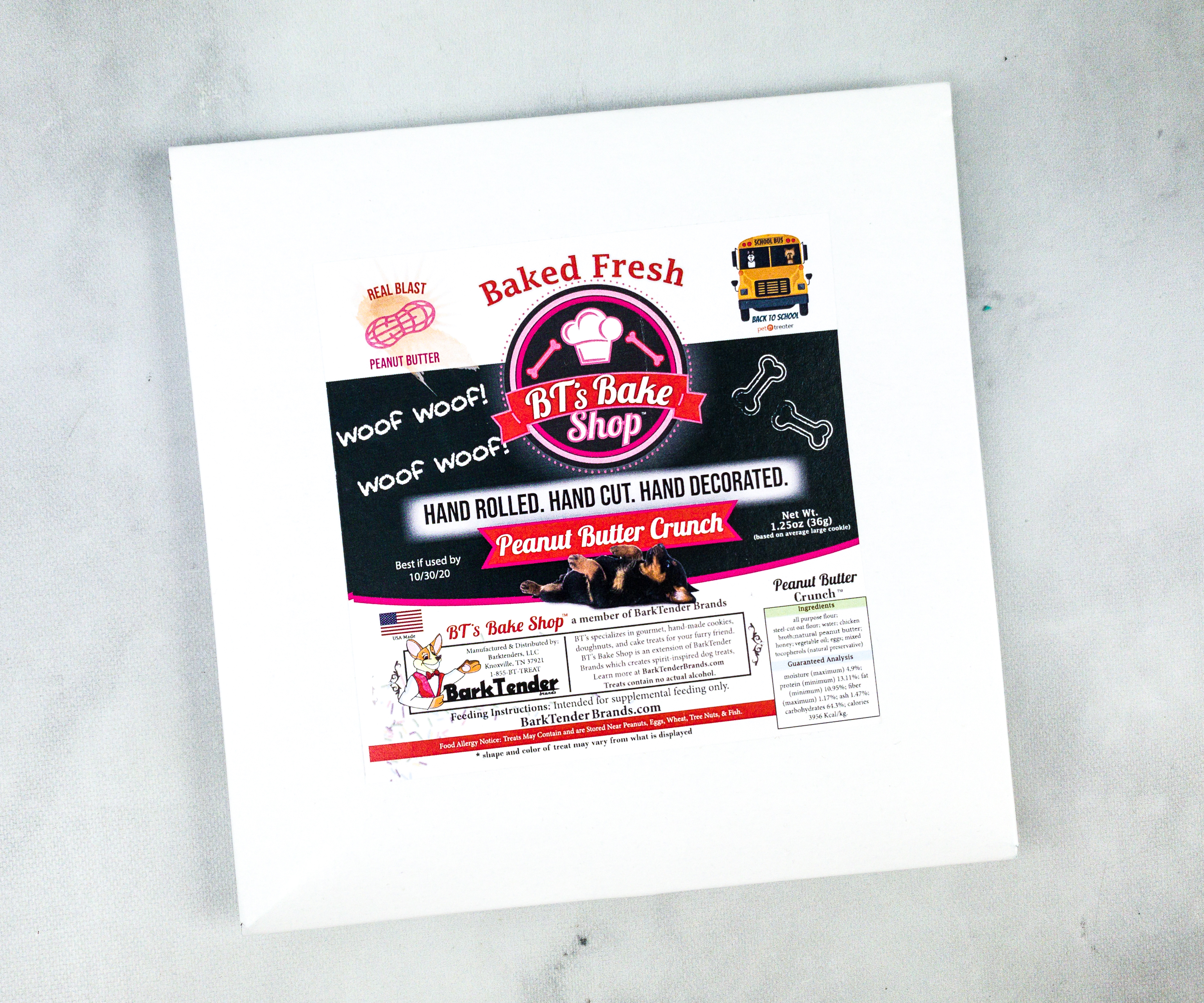 BT's Bake Shop Peanut Butter Crunch Dog Treat. This delicious cookie for dogs is made with peanut butter! As you might already know, peanut butter is good for dogs as it's rich in protein and healthy fats.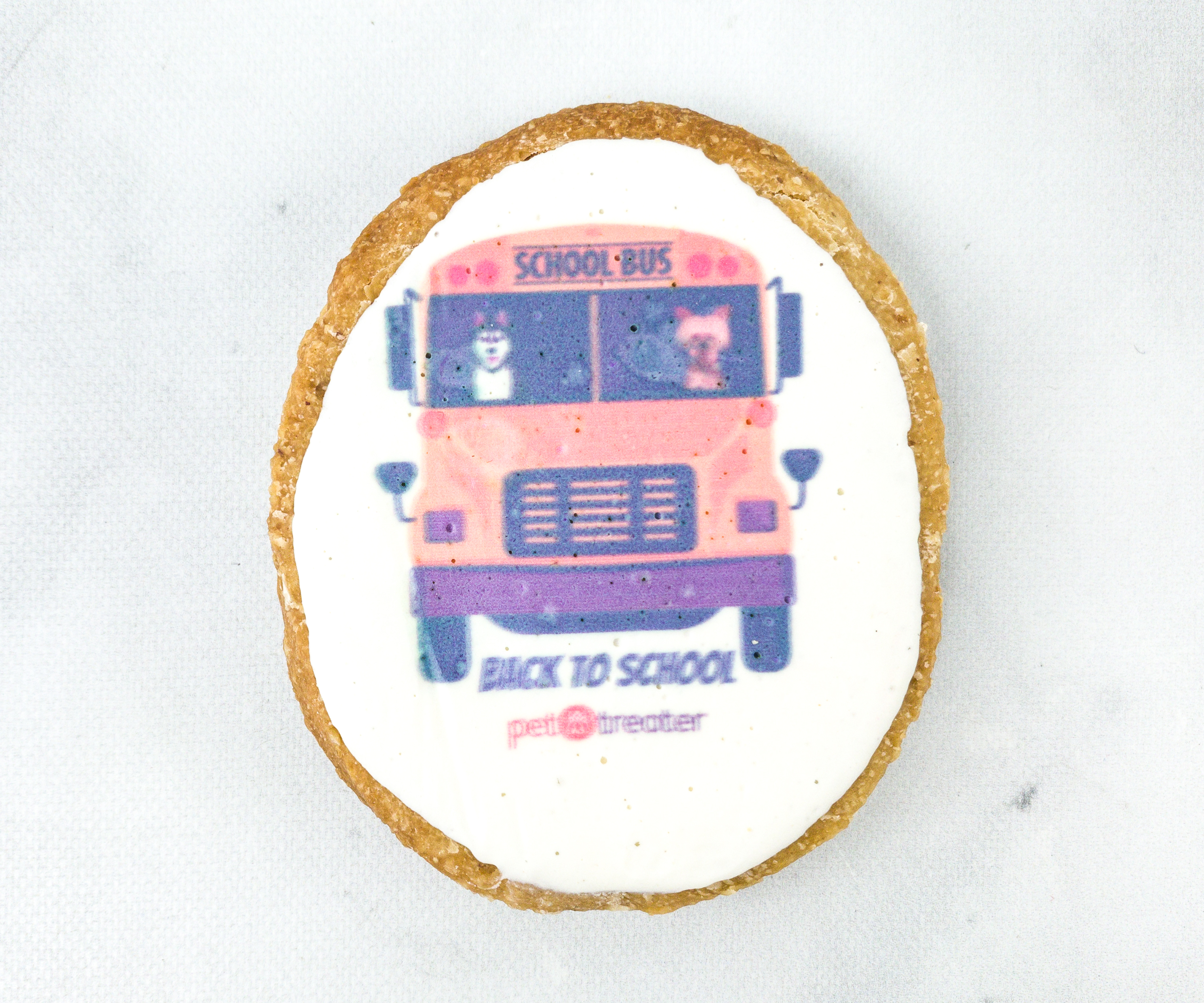 This cookie is handmade, so each piece is different. It even comes with a yummy frosting on top, plus an edible back-to-school-themed print. It was a little blurry but it doesn't really matter. Our pups love peanut butter treats and this one wasn't an exception!
Slide N' Snacks Treat Toy. To add a bit of challenge to snack time, here's a toy where you can slide treats before giving to your dog!
Made with durable rubber, this toy is also ideal for interactive play and exercise.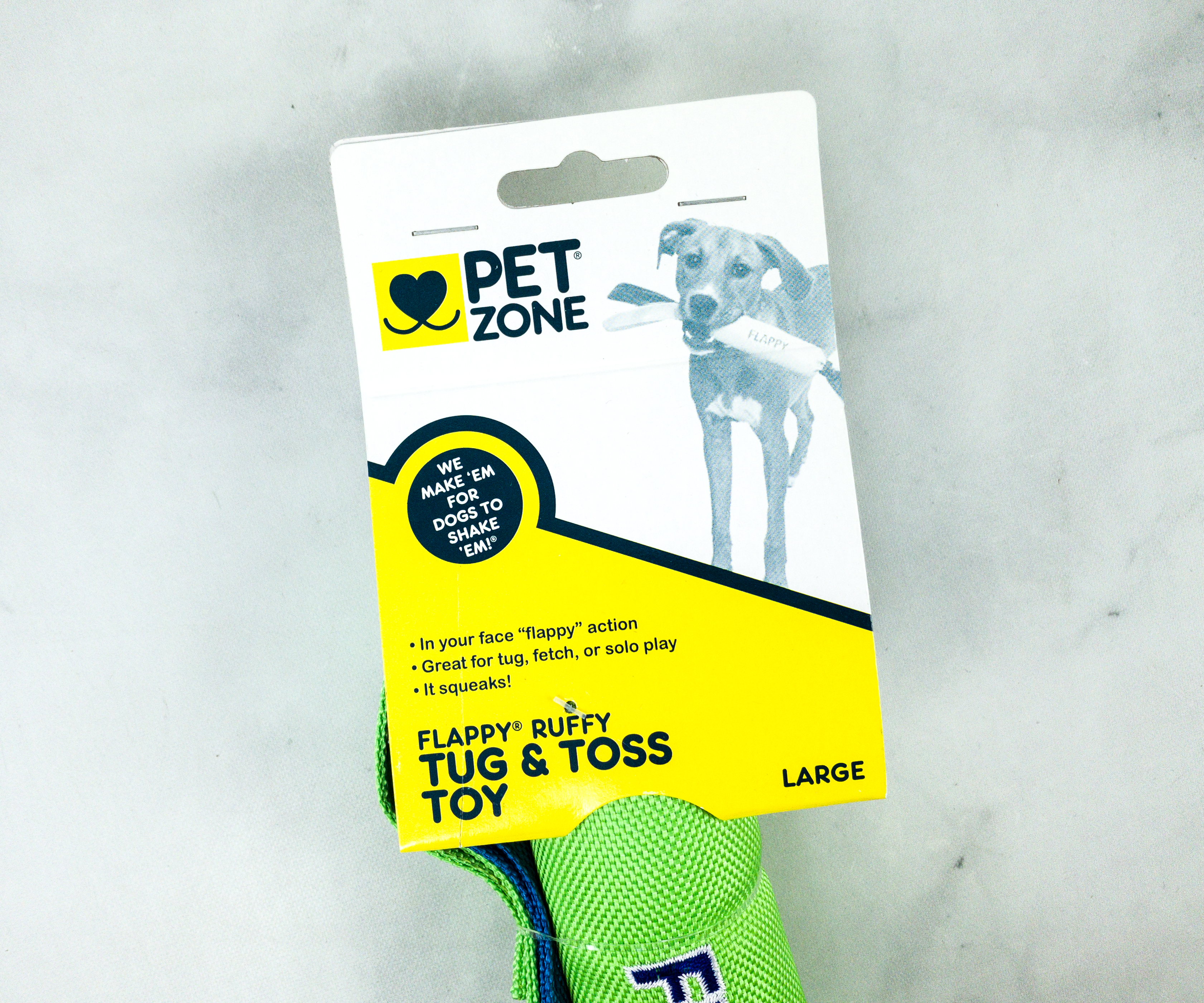 Pet Zone Tug & Toss Toy ($11.33) Another toy in the box is made with durable, reinforced fabric. It squeaks so dogs love it!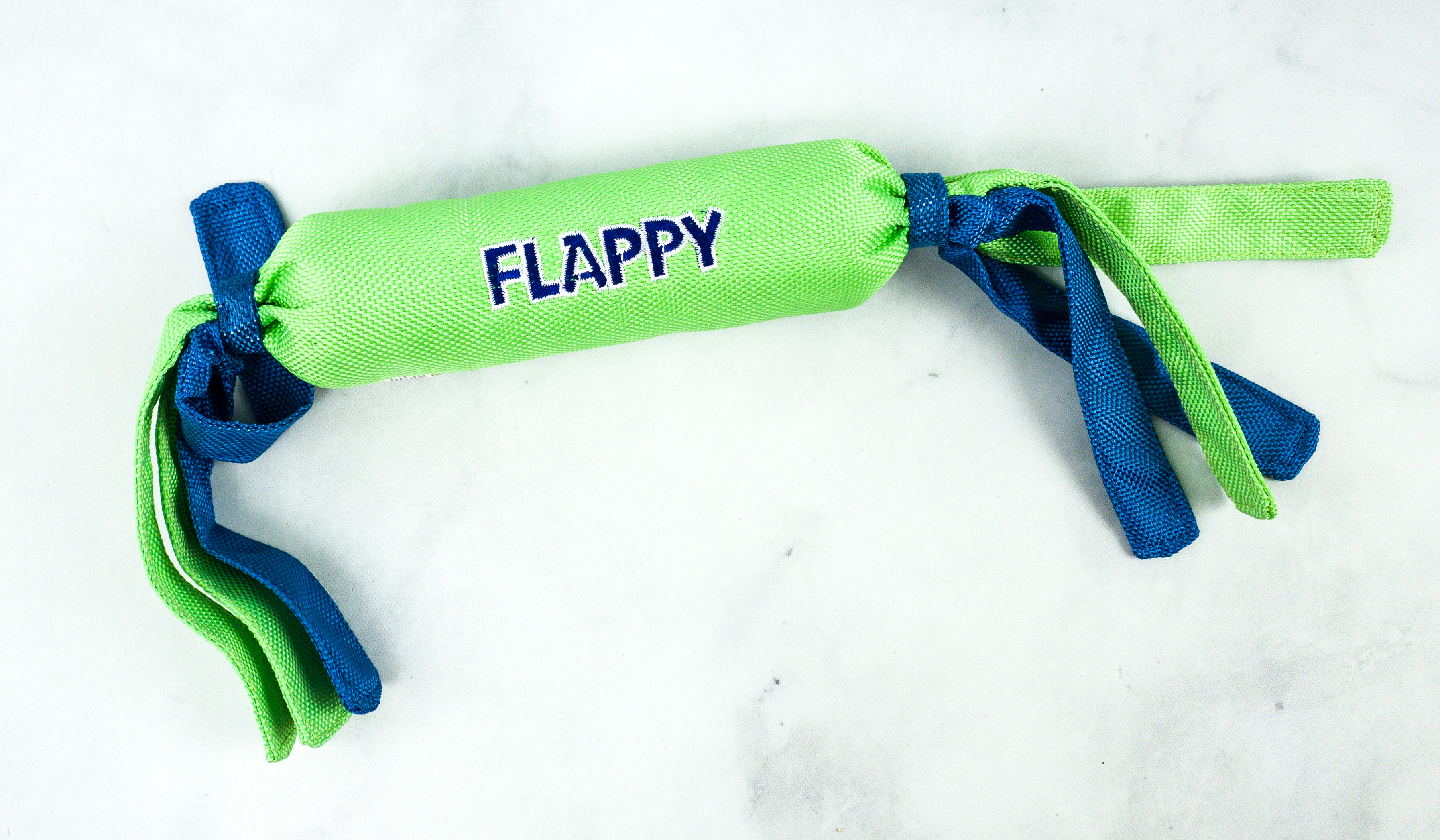 As the name suggests, it's ideal for tug-of-war games and for tossing!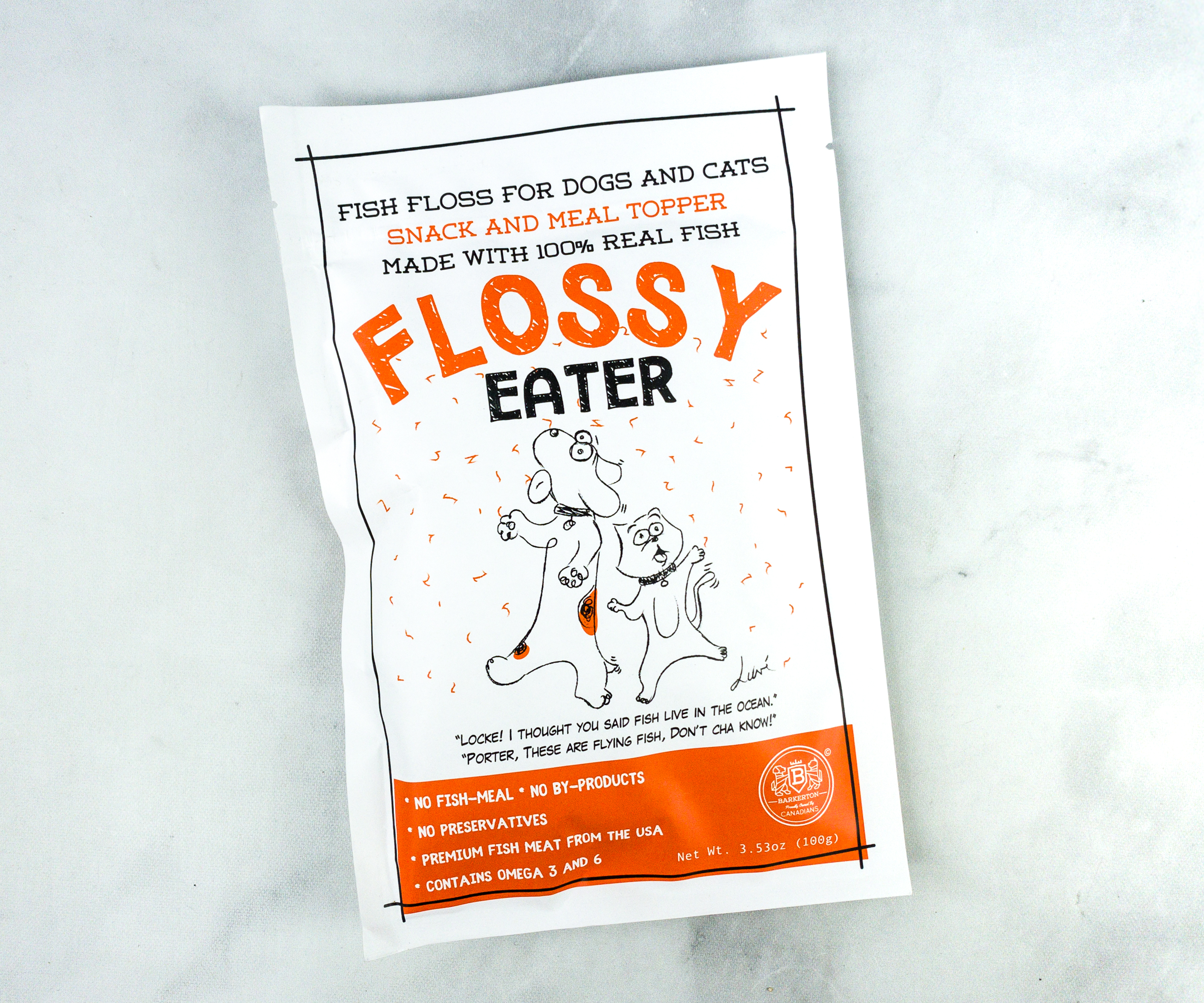 Flossy Eater 100% Pure Fish Meat Floss ($13.99) Made with salmon, this fish meat floss is an ideal topper to give your dog's meal a healthy boost.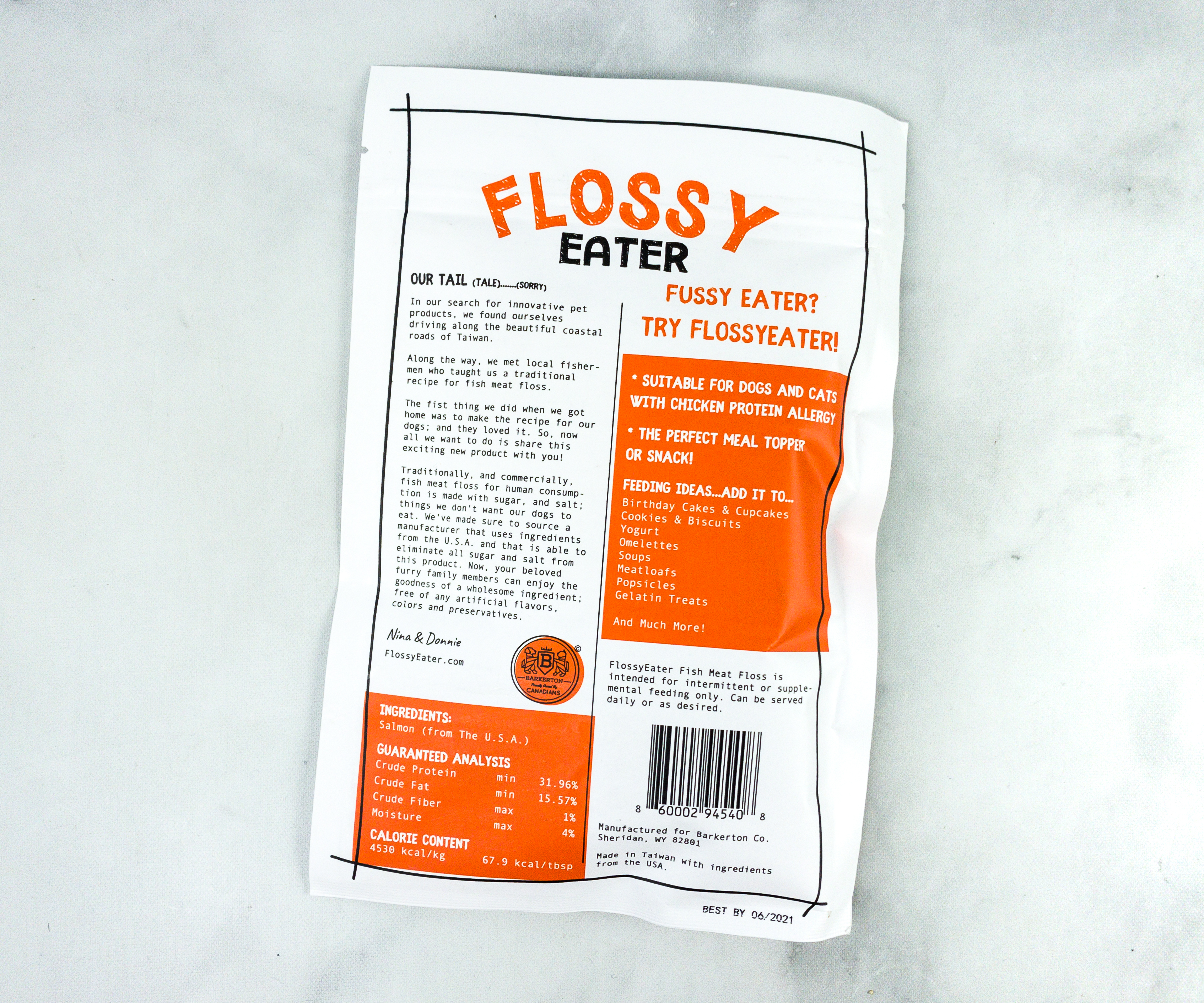 According to the packaging, it can be added to cakes and cupcakes, cookies and biscuits, yogurt, omelet, soups, and more.
There are two packs of fish meat floss in the box. It's a great alternative for dogs who may be sensitive to chicken meat. It's also rich in protein and omega-3 fats, which support a dog's immune system, help decrease inflammation and keep their coat shiny and healthy. Dean is a picky eater and he was wild about this!
Loving Pets True Venison Dog Treat. Venison is another ideal alternative to chicken or beef. It's rich in protein and much leaner than beef.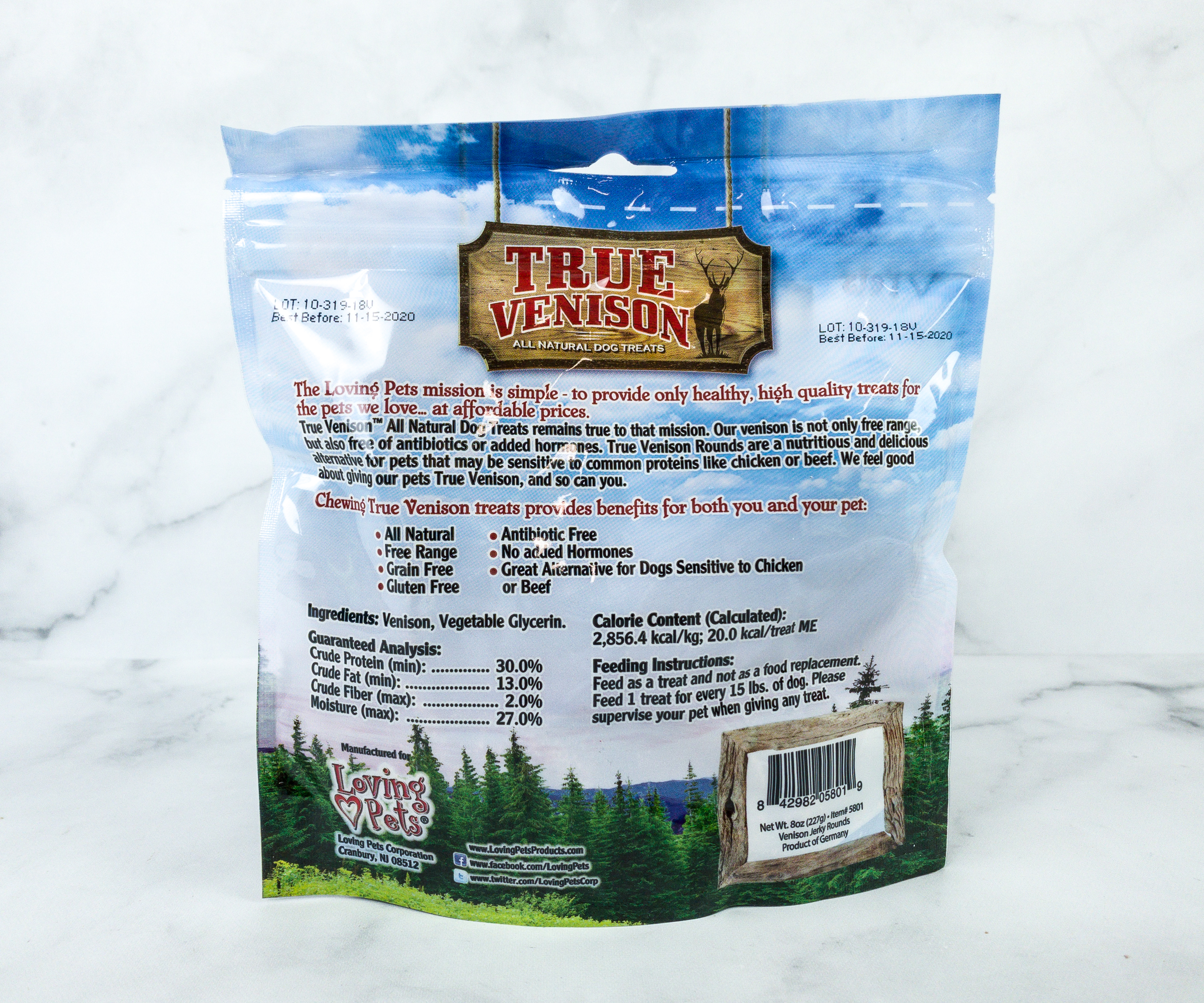 Aside from venison, these treats only contain vegetable glycerin. It's all-natural and free from grains, gluten, antibiotics, and hormones.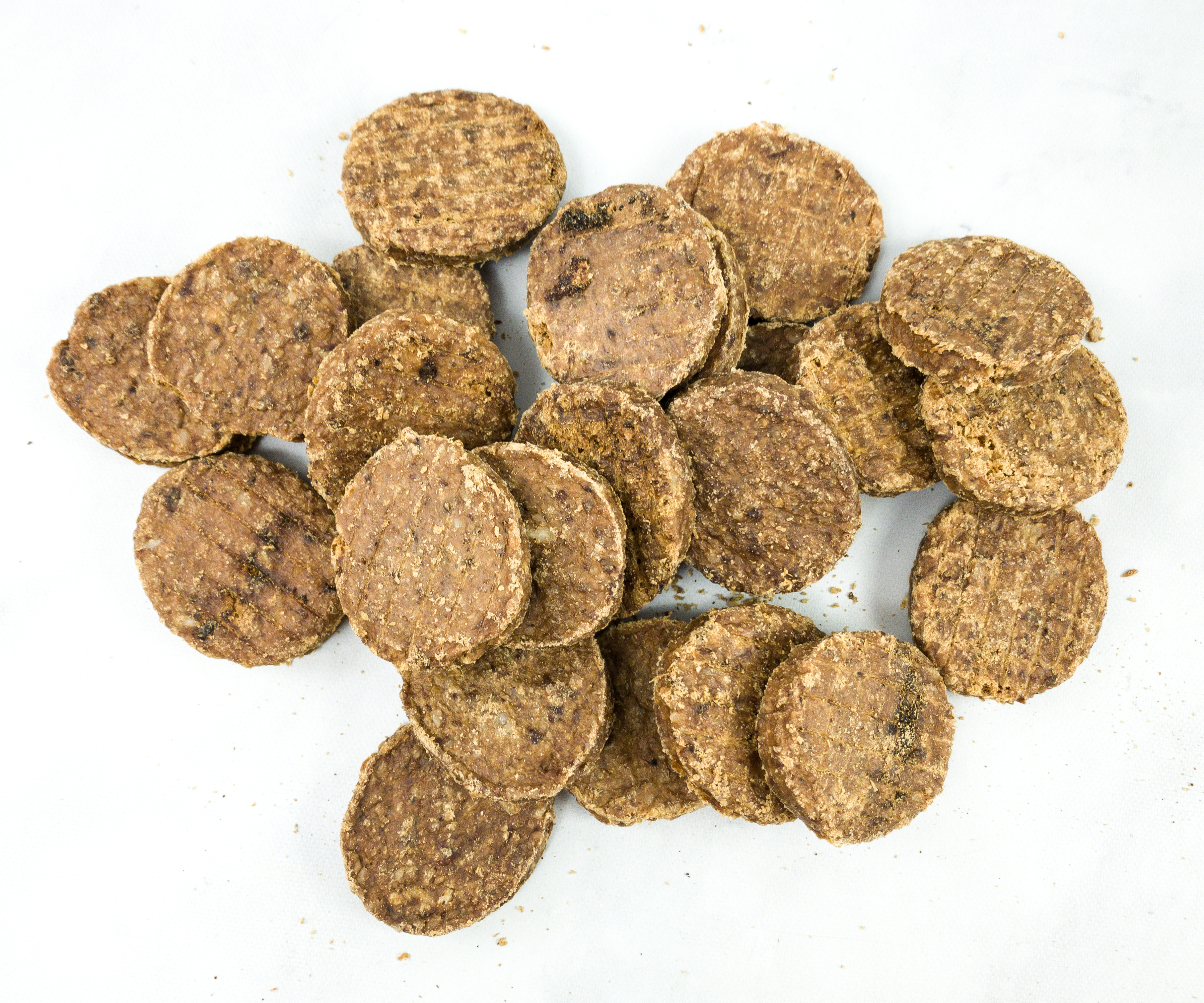 Each piece is crunchy and button-shaped! This is great whether as a snack or a training treat.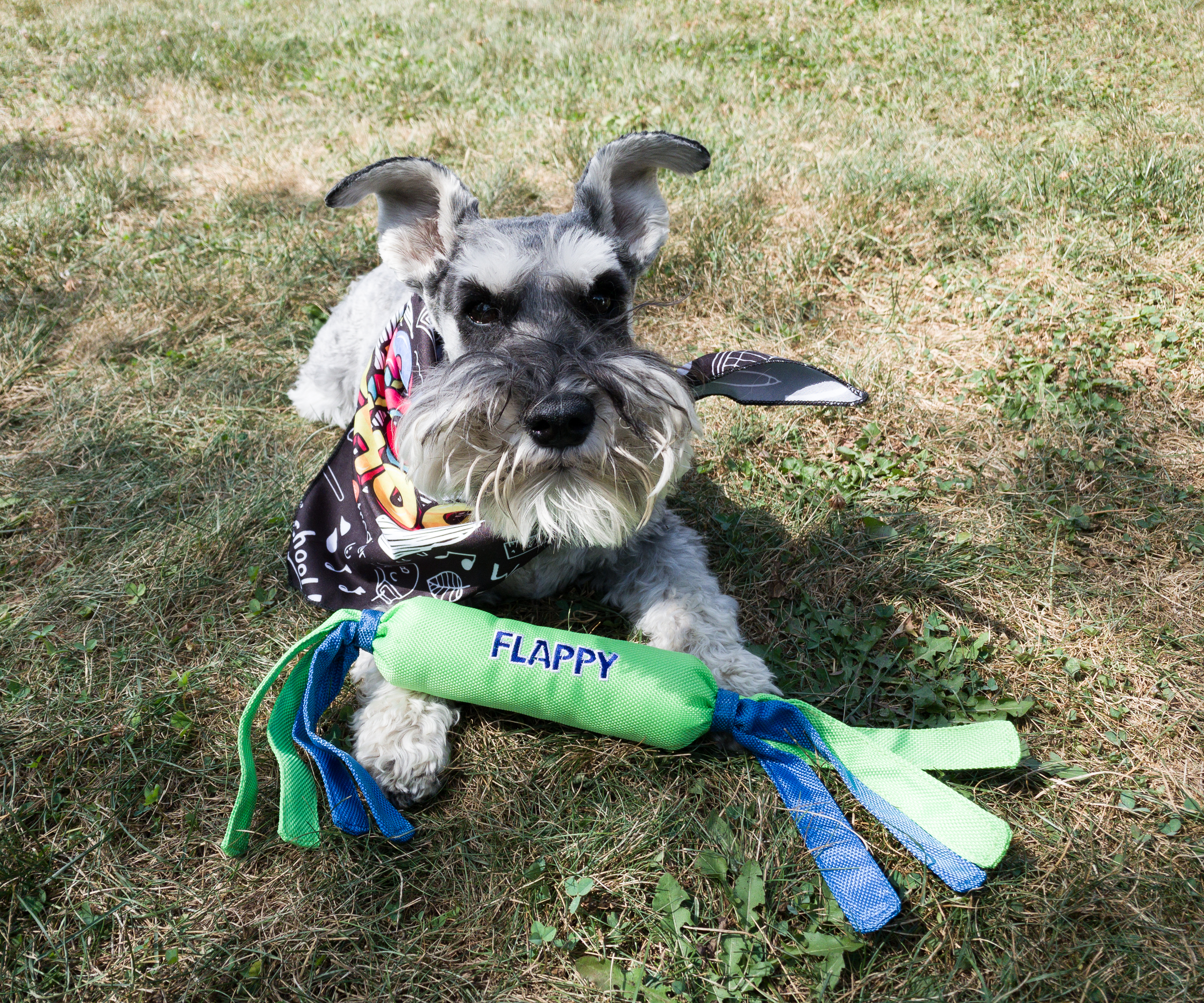 Here's Dean posing with his new toy while wearing his new bandana!
This month's Pet Treater Deluxe Dog Pack includes 2 toys, 3 treats, and a bandana! It's a jampacked box! Dean has enjoyed every single thing in it so far. He loves wearing the bandana outdoors, plus he played a lot with his new toys! The treats were also great, especially because we know that they're made of wholesome ingredients only. Dean's favorite is the peanut butter cookie but he also ate the fish meat floss and venison treats with gusto! If you're looking for a worthy subscription for your dogs, this one is a good option because their boxes are always filled with items that dogs love! They also customize the boxes based on your dog's size!
What do you think of this dog subscription?