Pet Treater is a subscription program for pets, delivering quality items like toys and treats. They offer 2 options for cats: a Cat Pack with 3-4 items ($15 a month) and a Multi-Cat Pack with 5-8 items ($25 a month). Your first pack will be filled with the most popular fan favorites! Also, the items are sent in a plastic bag, not in a box, but so far we've never had problems with it.
DEAL: Get 50% off your first month with coupon code CATPACK50.
Everything is packed inside a polybag. It also includes a card featuring this month's Pick of the Litter!
If you want your kitty to be the next Pick of the Litter, you can submit their photo and follow the instructions indicated on the card.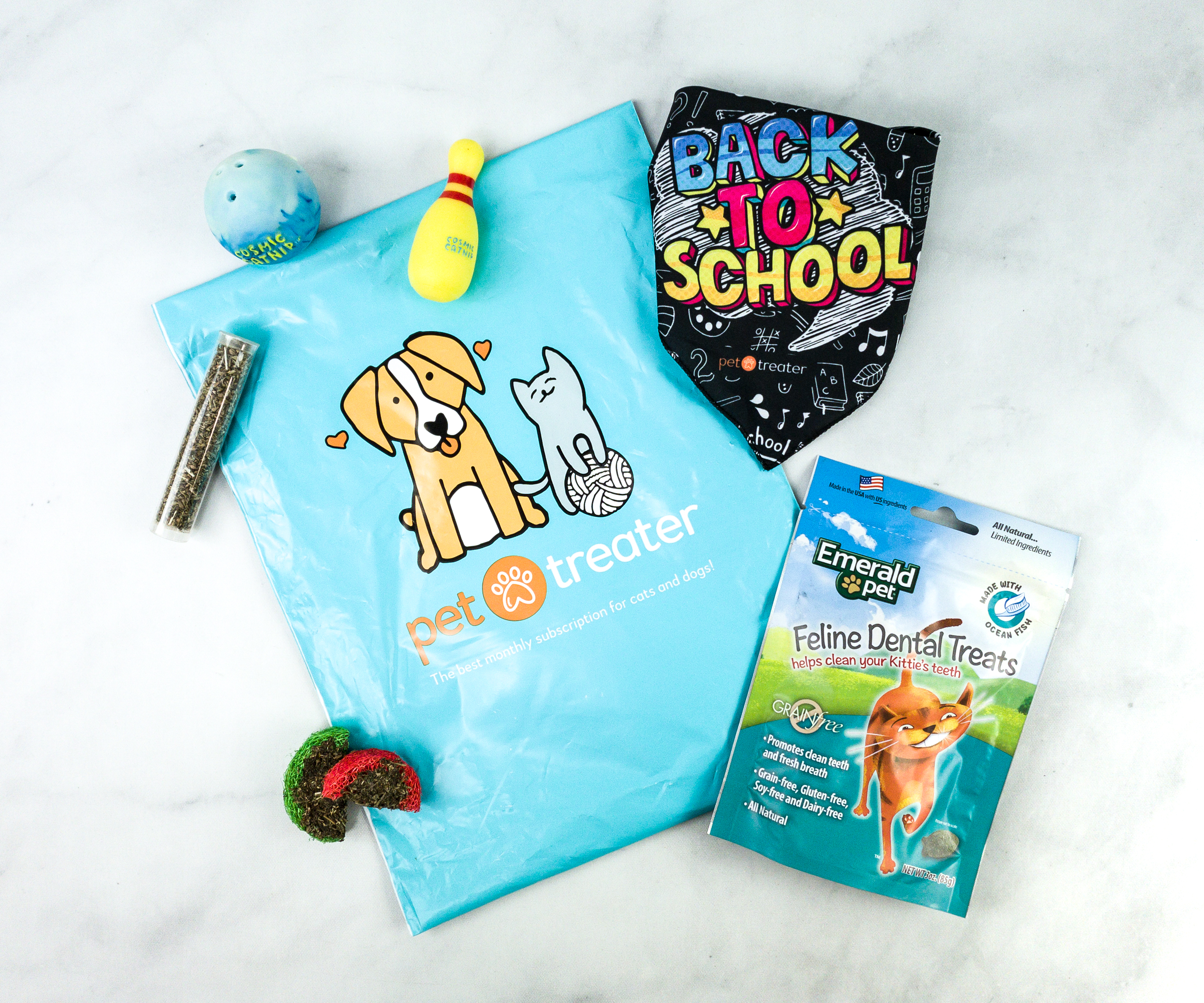 Everything in my September 2020 box!
Bandana. This month's bandana is back-to-school-themed! Although cats don't attend schools, this will be the perfect fashion statement for the month of September!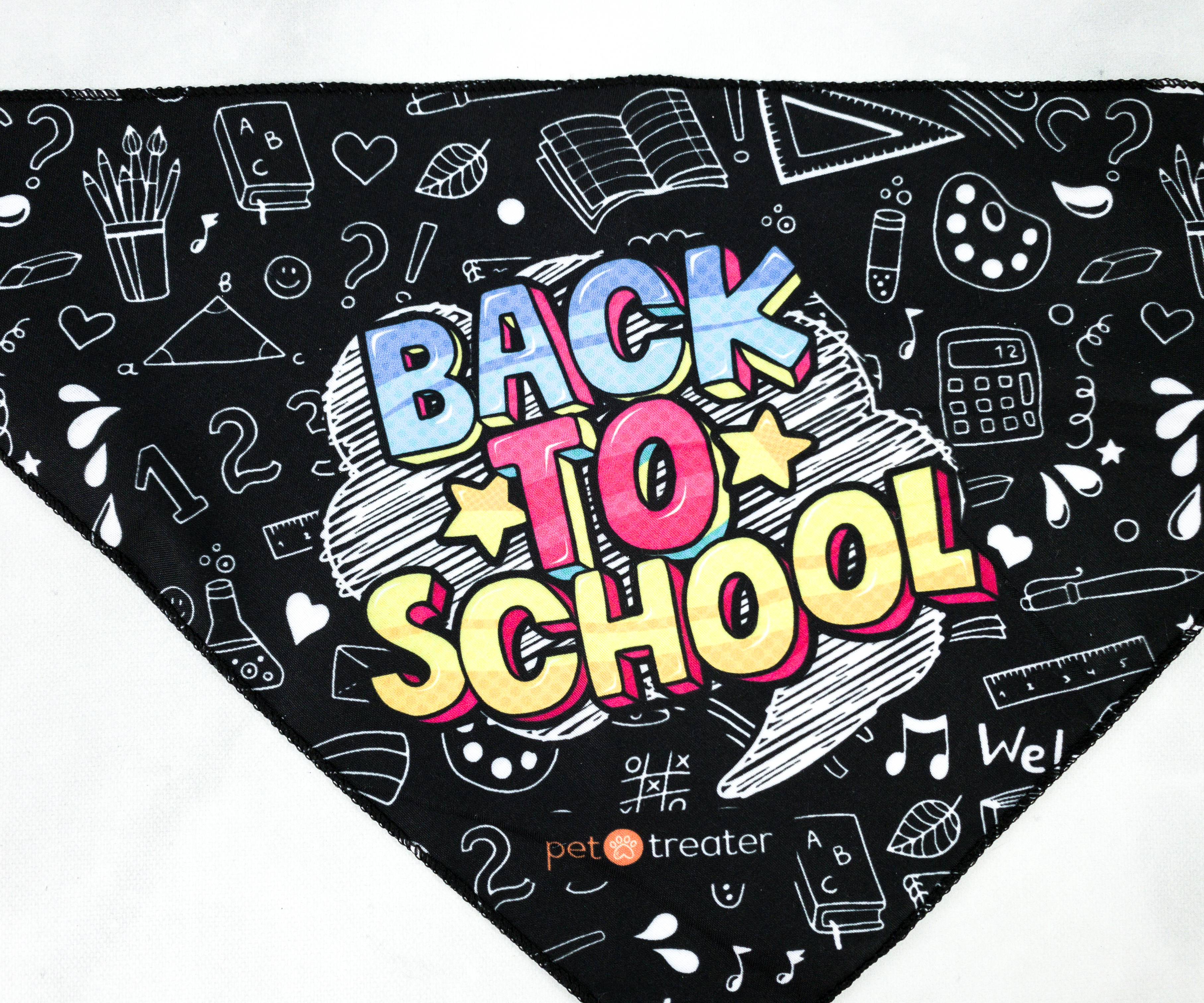 The black bandana has a colorful print of the words "Back to School". There are also doodles of different school supplies like a calculator, ruler, book, art tools, and more!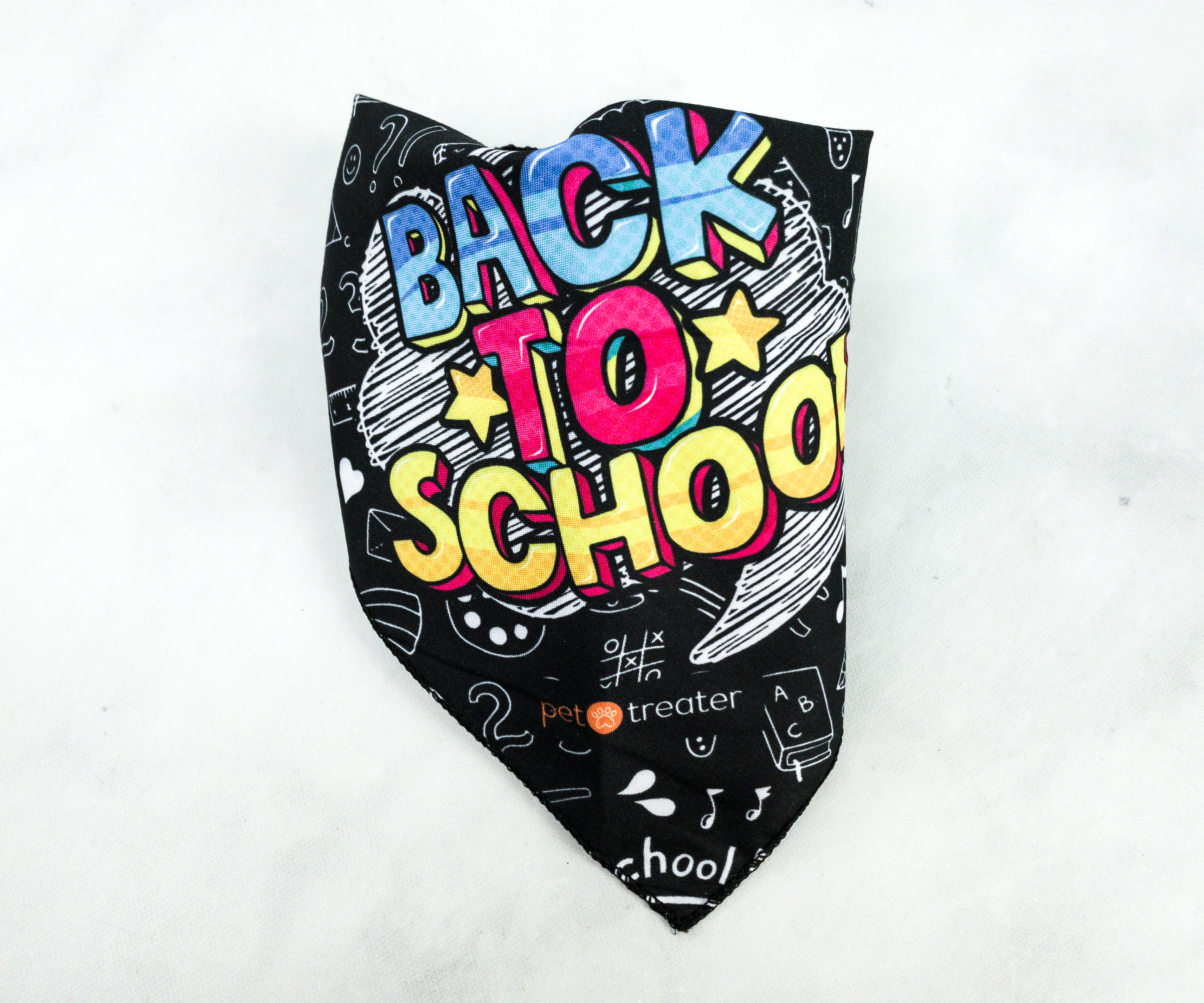 The bandana is soft and lightweight. You can easily tie it to your fur baby's neck.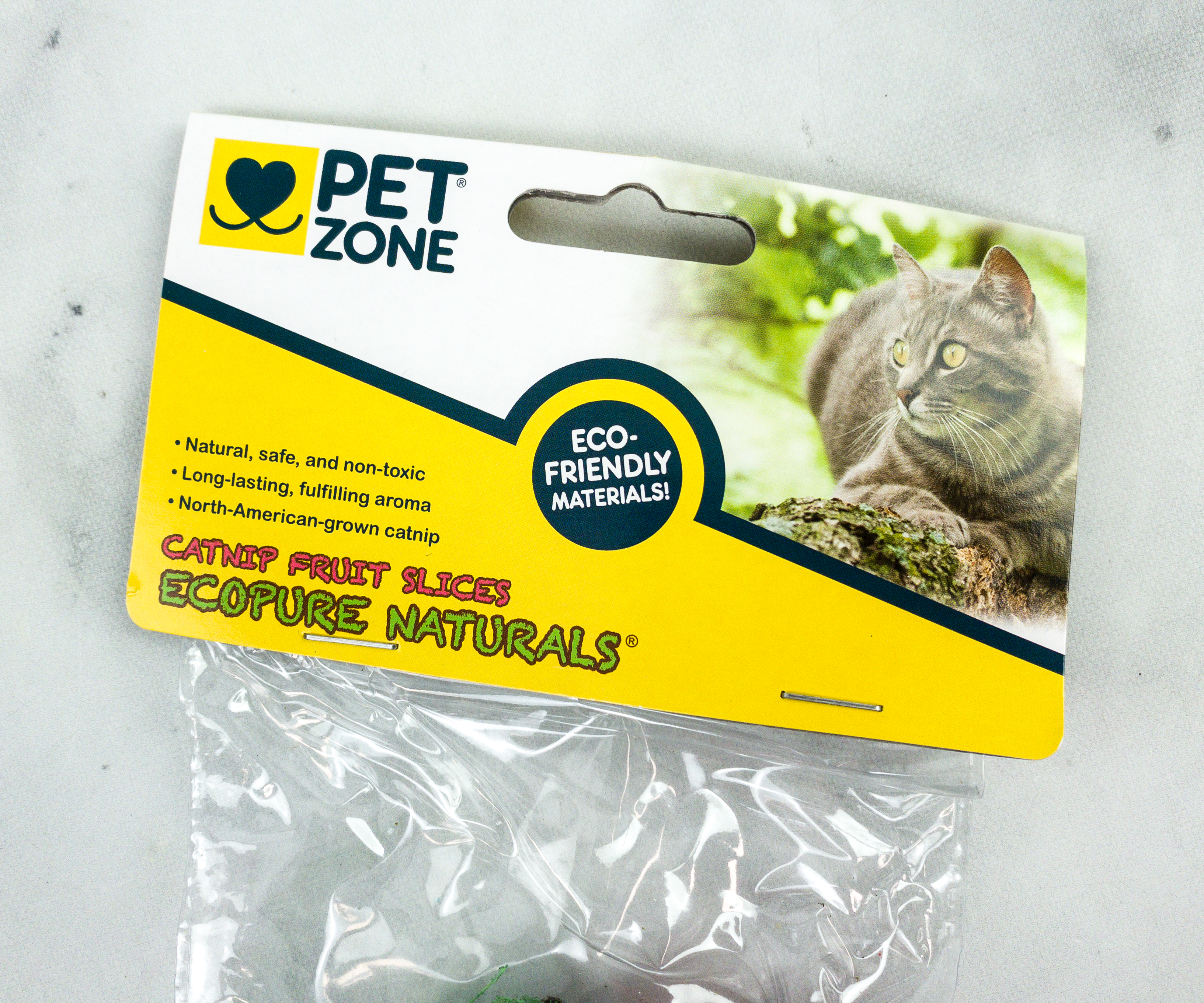 Pet Zone Catnip Fruit Slices. These cat toys are natural, safe, and non-toxic. They also contain what all cats love: catnip!
The catnip toys are made from eco-friendly materials like hemp, sisal, raffia, and buckwheat.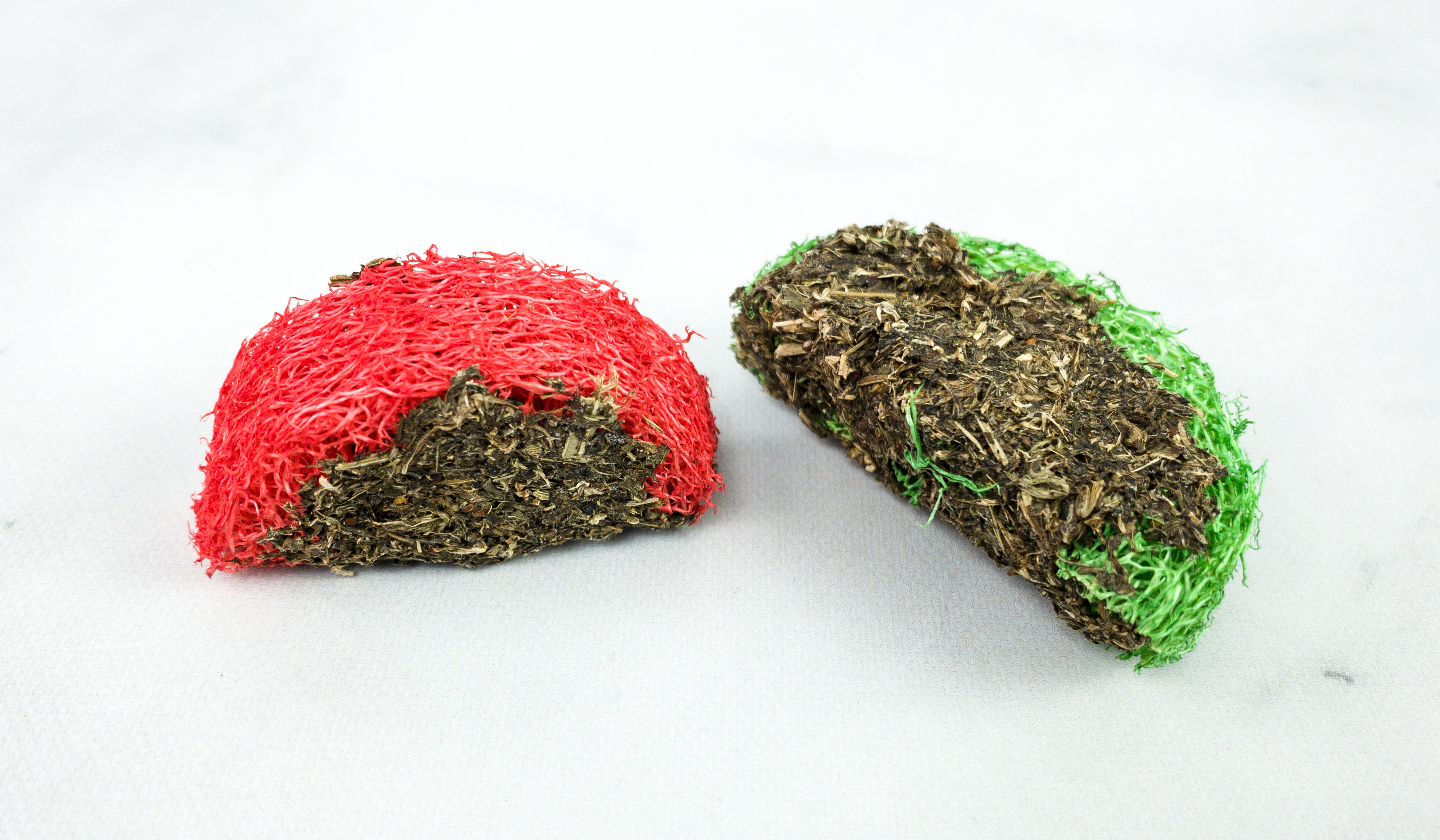 The toys look like fruit slices and the aroma is long-lasting. You just need to supervise your cat while playing with it, because some parts may get loose.
Our Pets Cosmic Catnip. Here's another fun toy for cats, and this time it dispenses the catnip!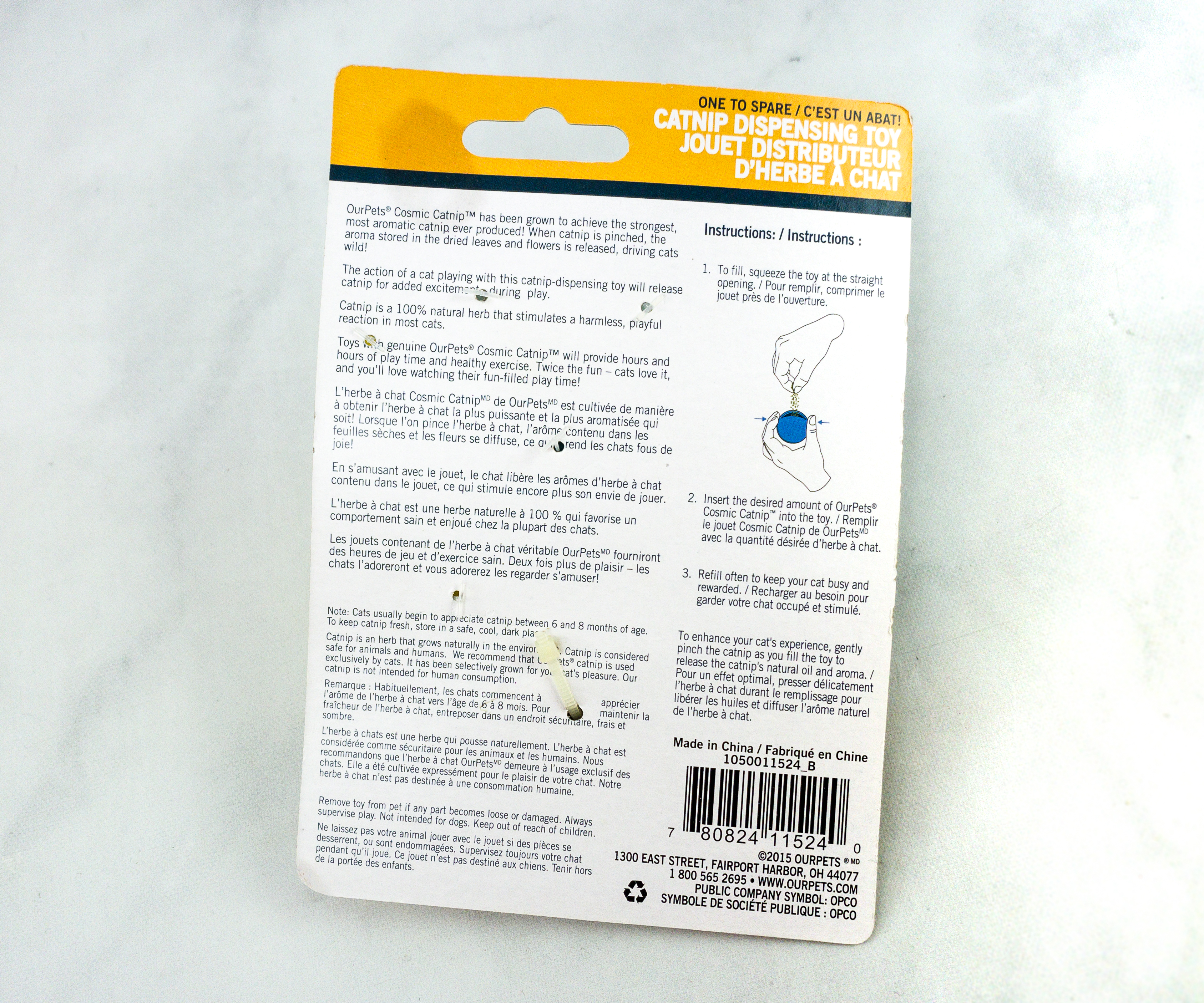 Here's a tip printed on the packaging: enhance your cat's experience by gently pinching the catnip as you fill the toy to help release the catnip's natural oil and aroma.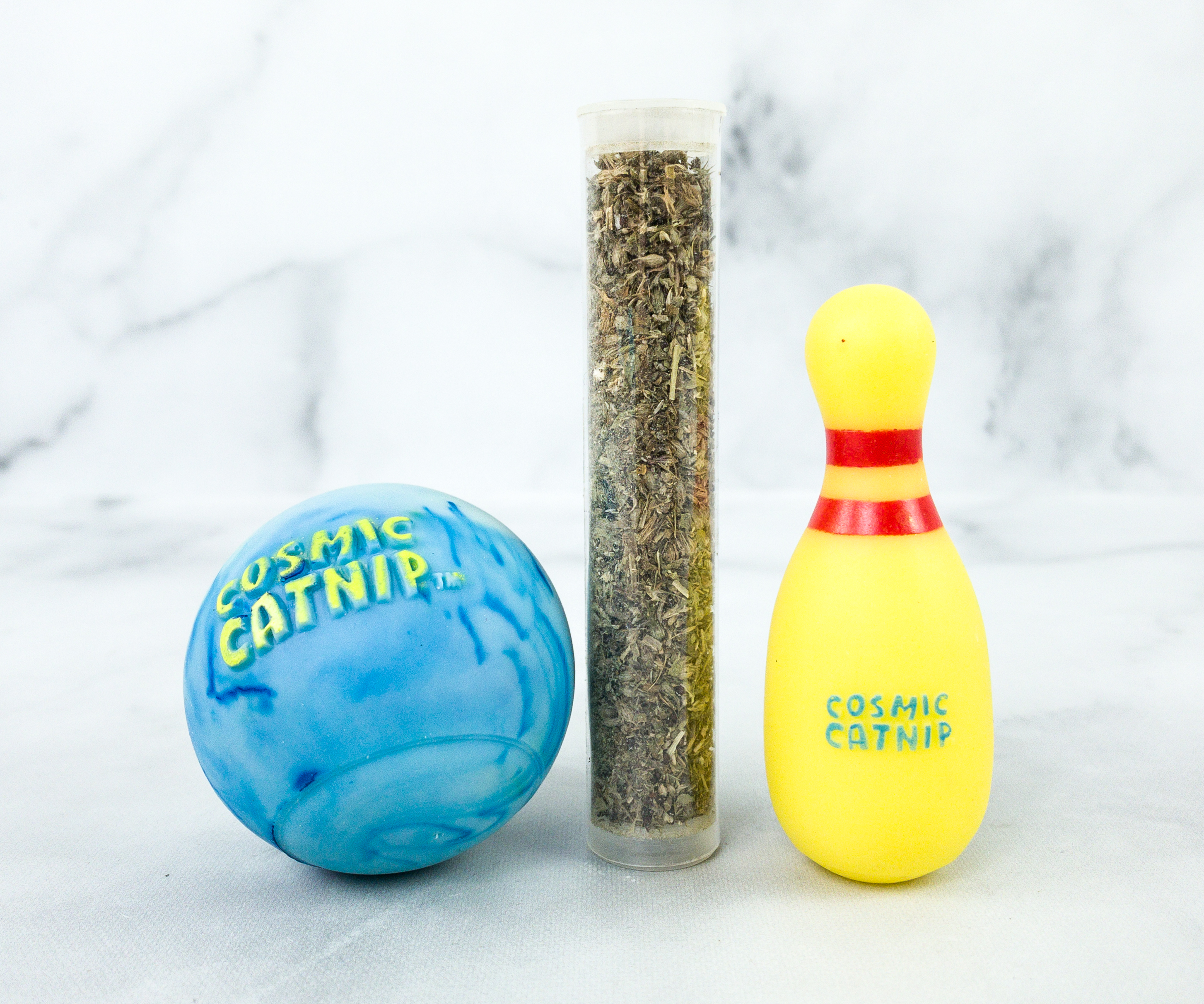 The set includes a bowling ball, a bowling pin, and a tube filled with catnip!
You just need to squeeze the toy at the opening to fill it up with catnip. Roll it to your cat and see how your fur baby enjoys playing with it! Position the bowling pin and let your kitty do the play by knocking it down with the ball filled with catnip!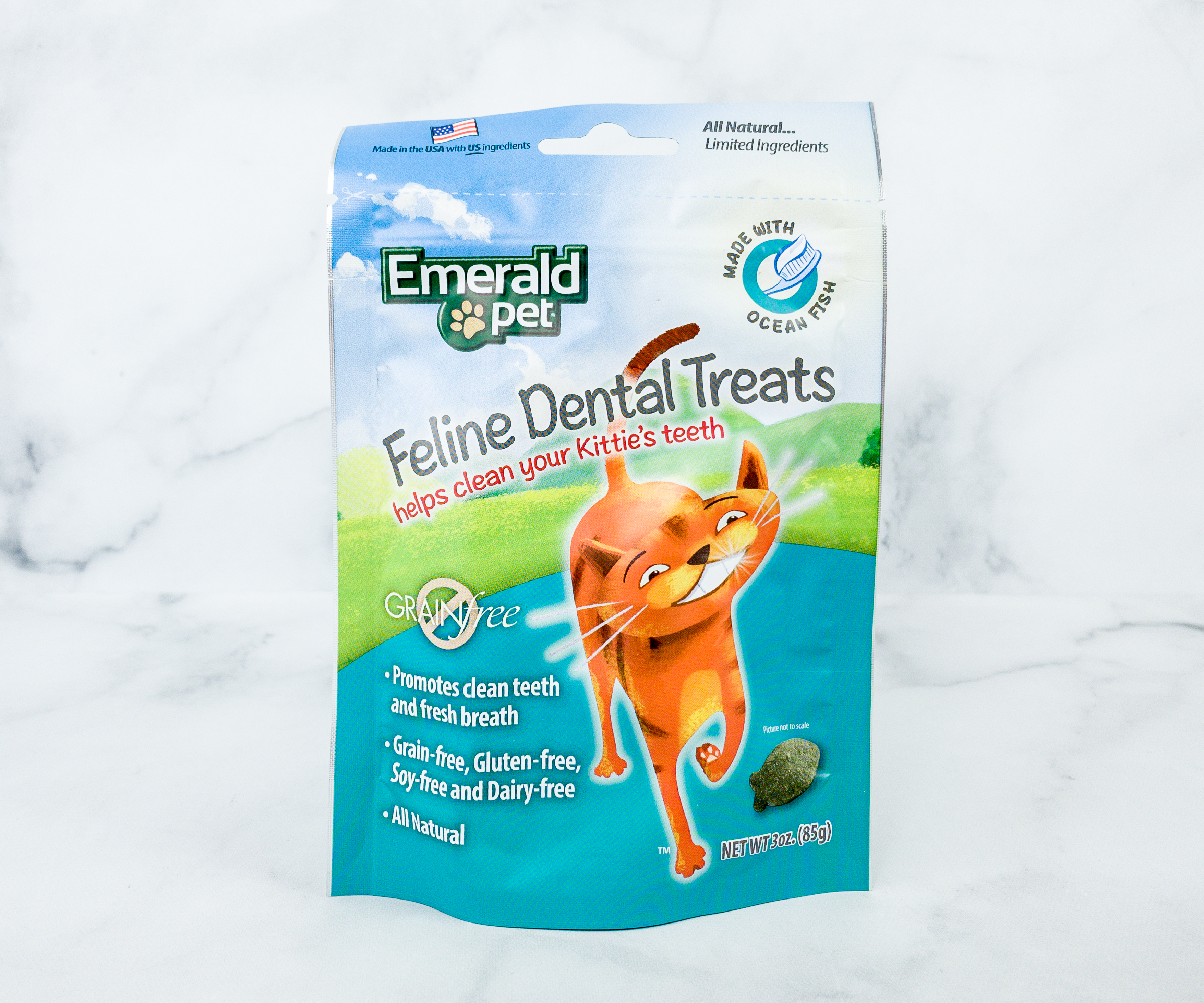 Emerald Pet Feline Dental Treats. These treats don't just fill up your cat's tummy, it also helps clean their teeth and keep their breath fresh!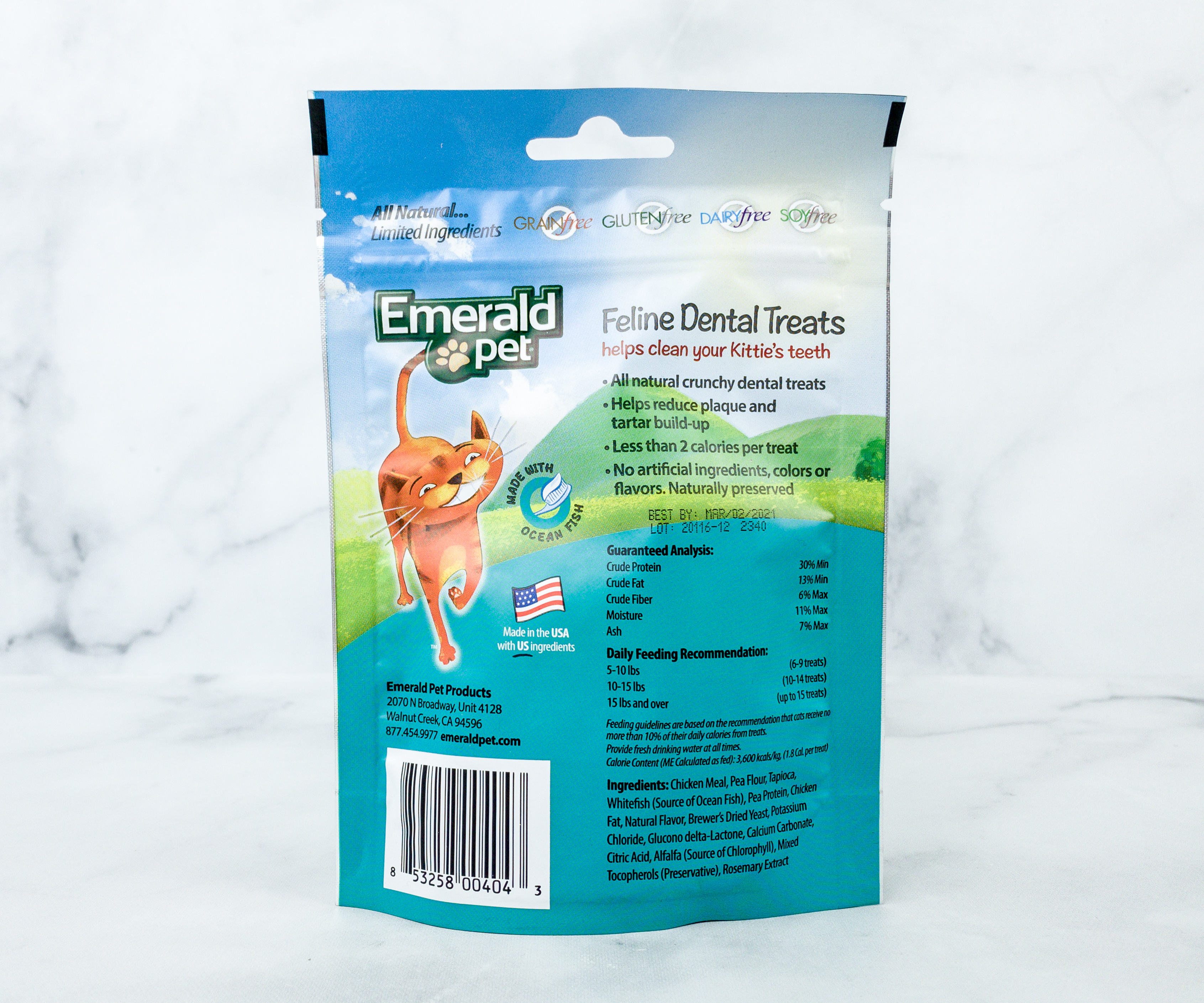 The product is free from grains, gluten, dairy, and soy. It also doesn't contain artificial ingredients, colors, or even flavors.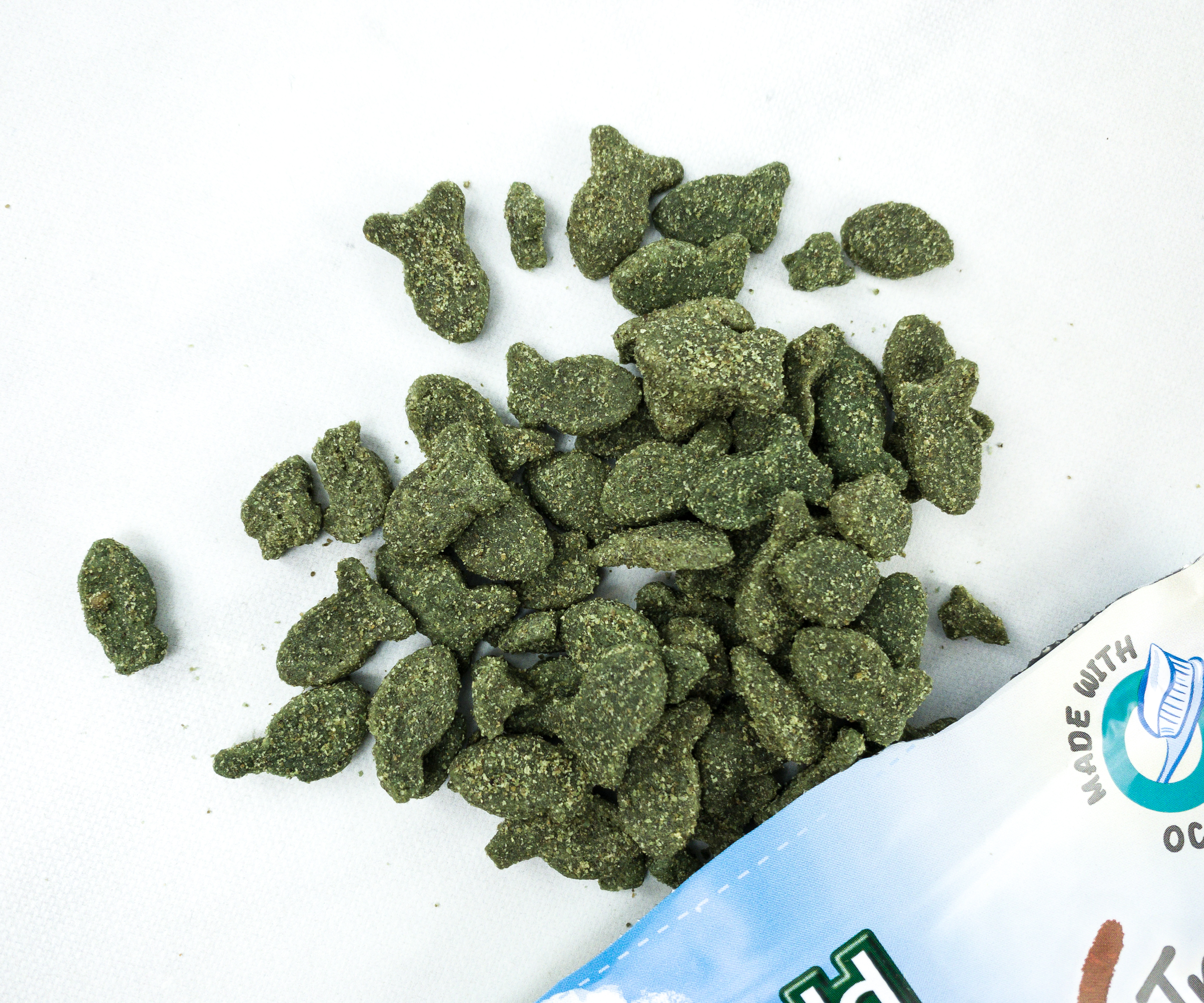 It's a fun and crunchy treat for the kitties! They came in bite-sized, fish-shaped pieces. The treats also help reduce plaque and tartar build-up.
This month's cat items from Pet Treater are a-MEOW-zing! Your cats will love and thank you when they get their hands on the featured catnip toys and dental treats. The box even includes a cute bandana made with a soft and lightweight material that makes it comfortable to wear. Content-wise and value-wise, this is one of the best boxes for cats who love to play and cat parents who want the best for their furbabies!
What do you think of this month's Pet Treater Cat Pack?