Nicely Noted is a monthly greeting card subscription. With every mailing, you'll receive a collection of handmade letterpress cards plus the stamps to send them. This is art to give away, not to keep! This subscription is absolutely perfect for anyone who wants to start (or continue) sending letters in the mail to family and friends. A monthly subscription is $20, with free shipping.
DEAL: You can get 20% off from your first month by using the code NICE20.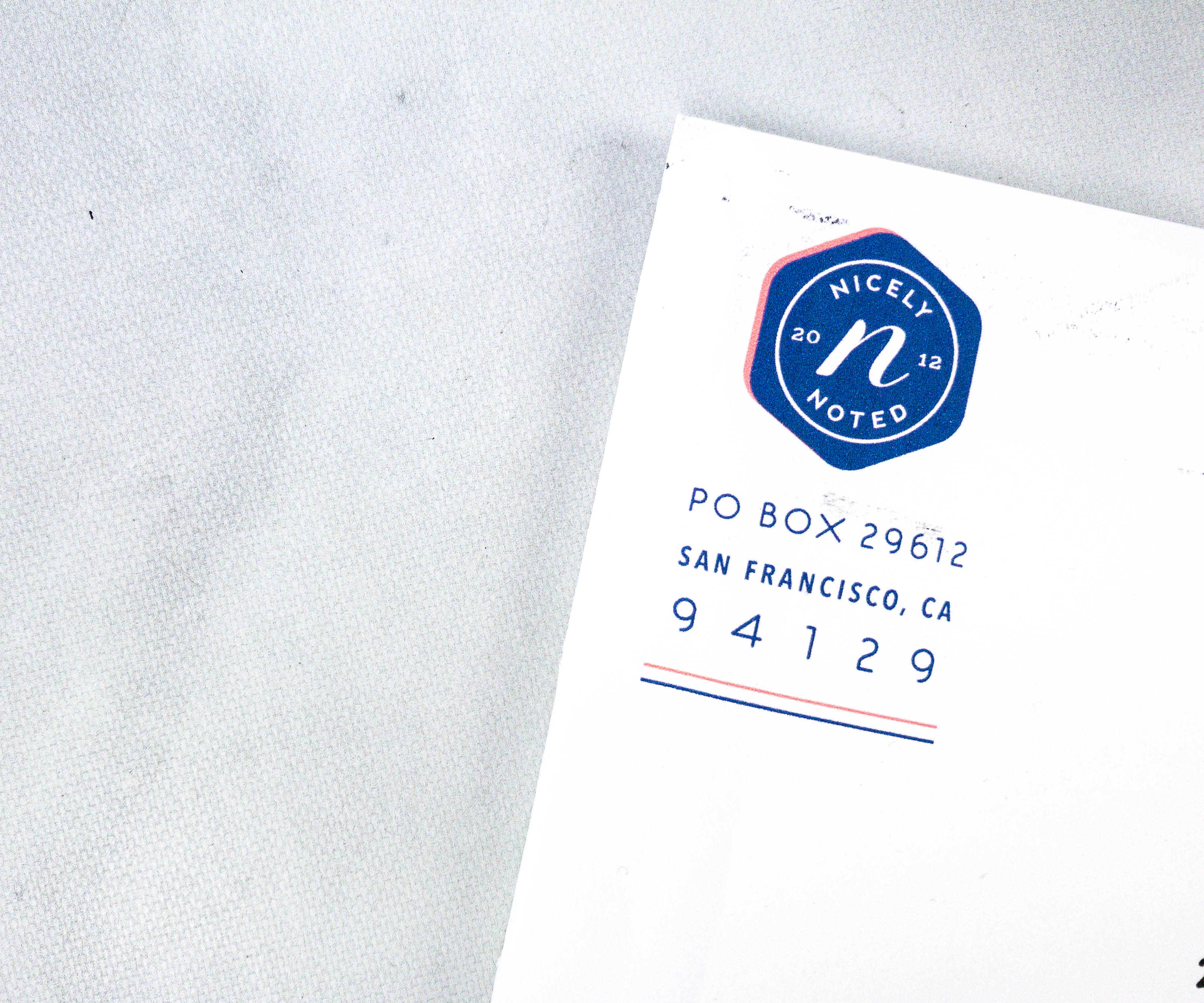 They included the return address for the subscription on the envelope as well.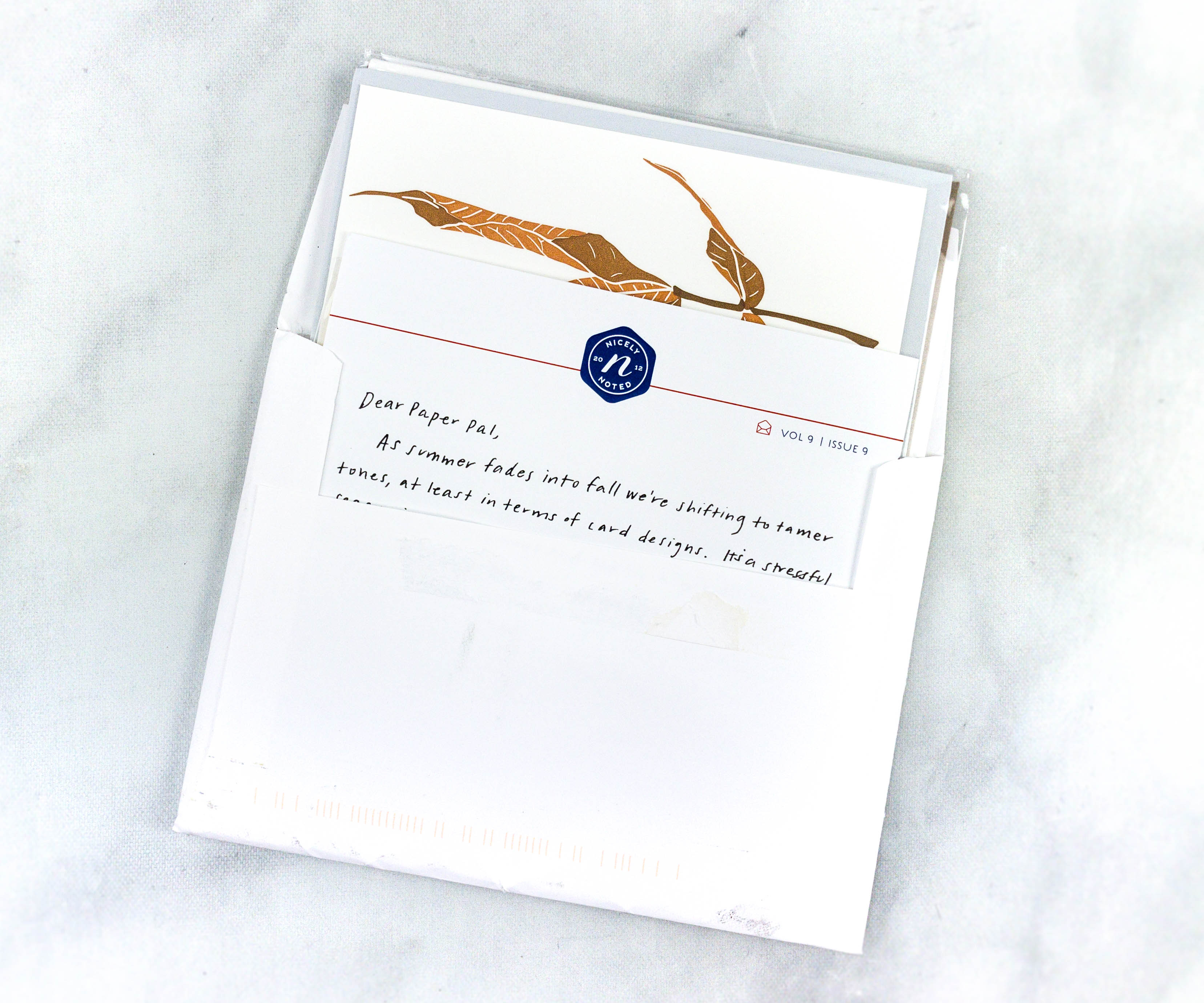 Everything fits a small white envelope. The packaging is simple, but what's important is that the items arrive in great condition.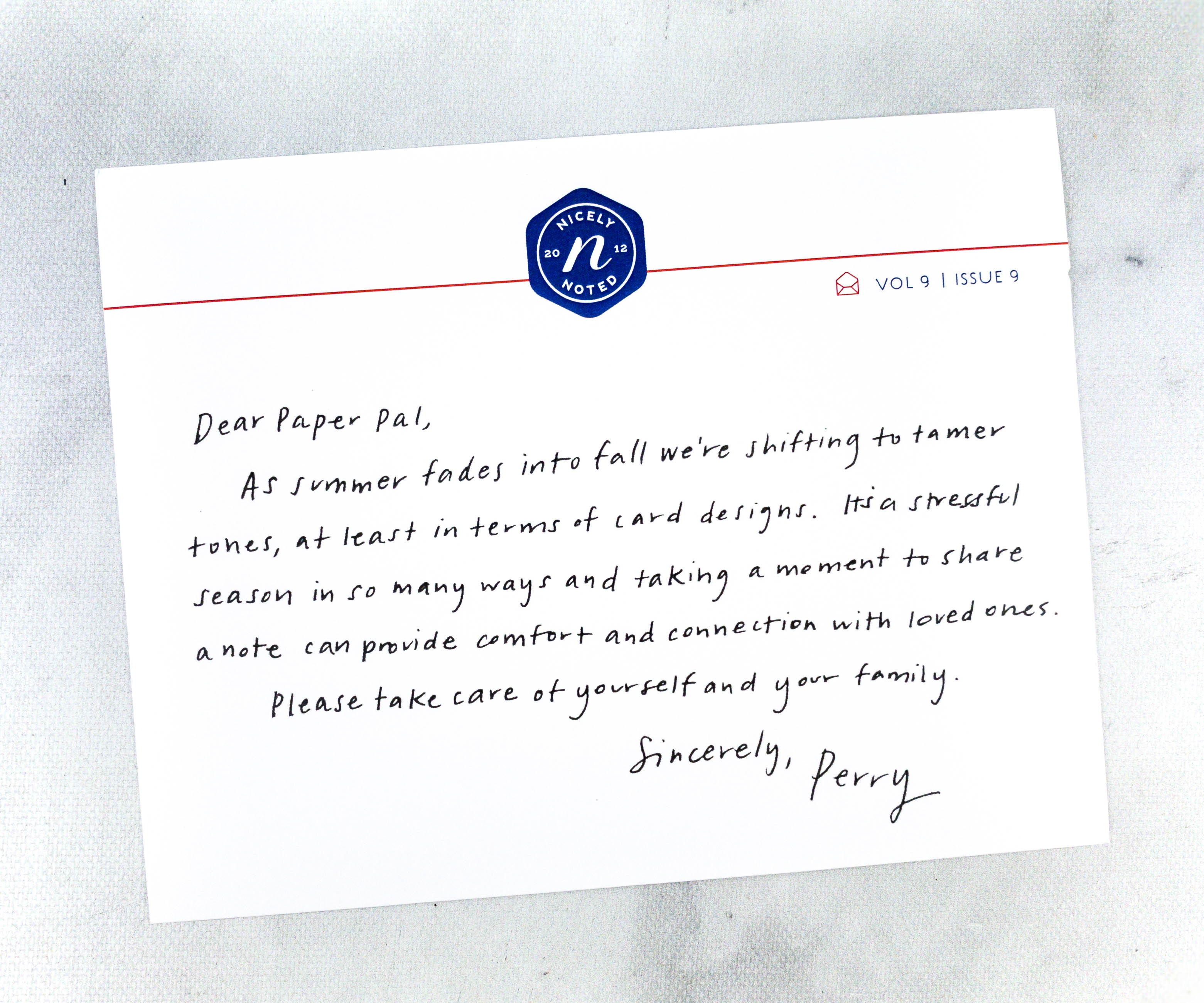 There's a letter from Nicely Noted.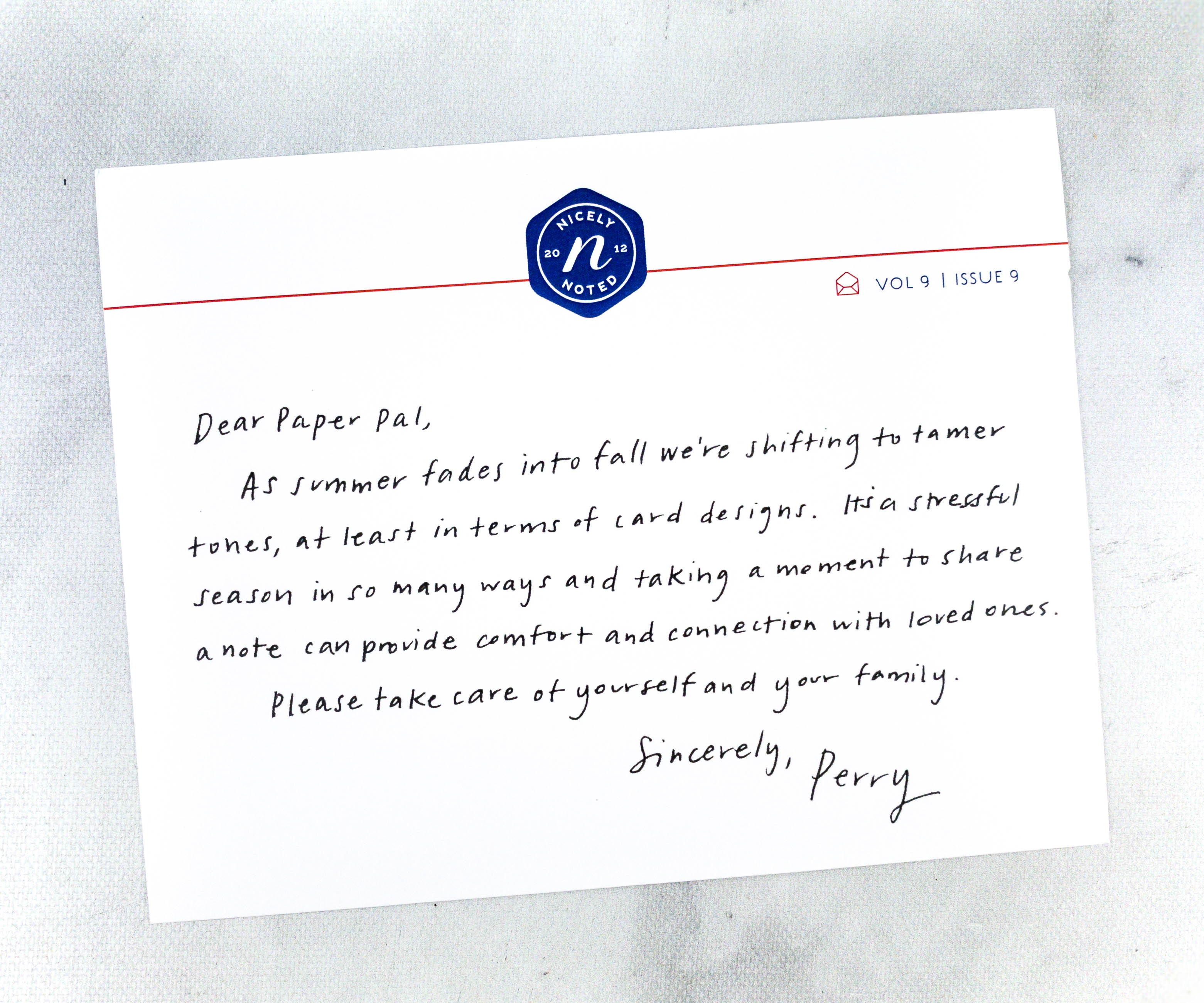 They're sharing this note to provide comfort and connection!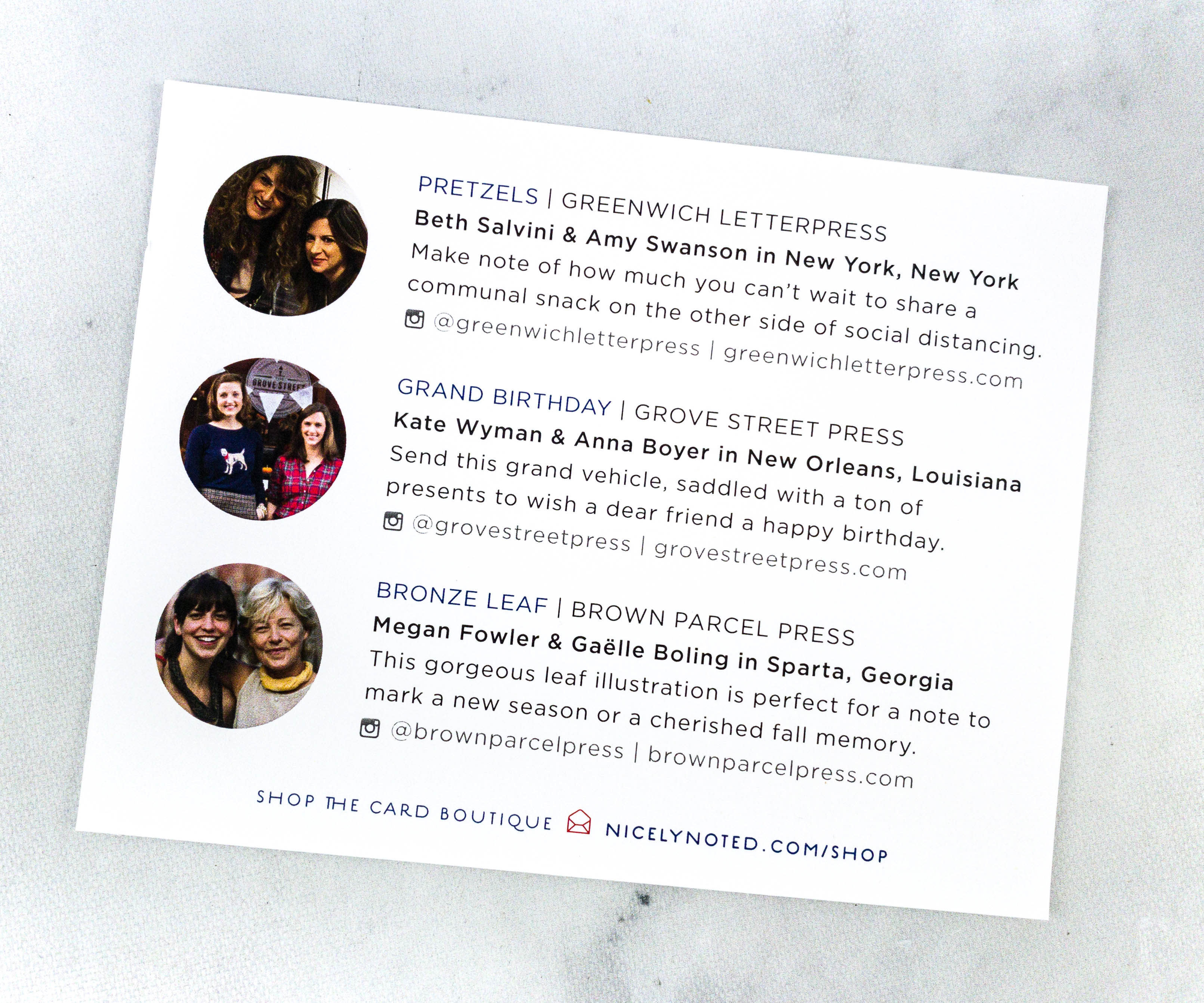 The card features artists behind this month's collection of letterpress cards. It's nice that Nicely Noted introduces their artists and the stories behind them as well.
Everything I received this month!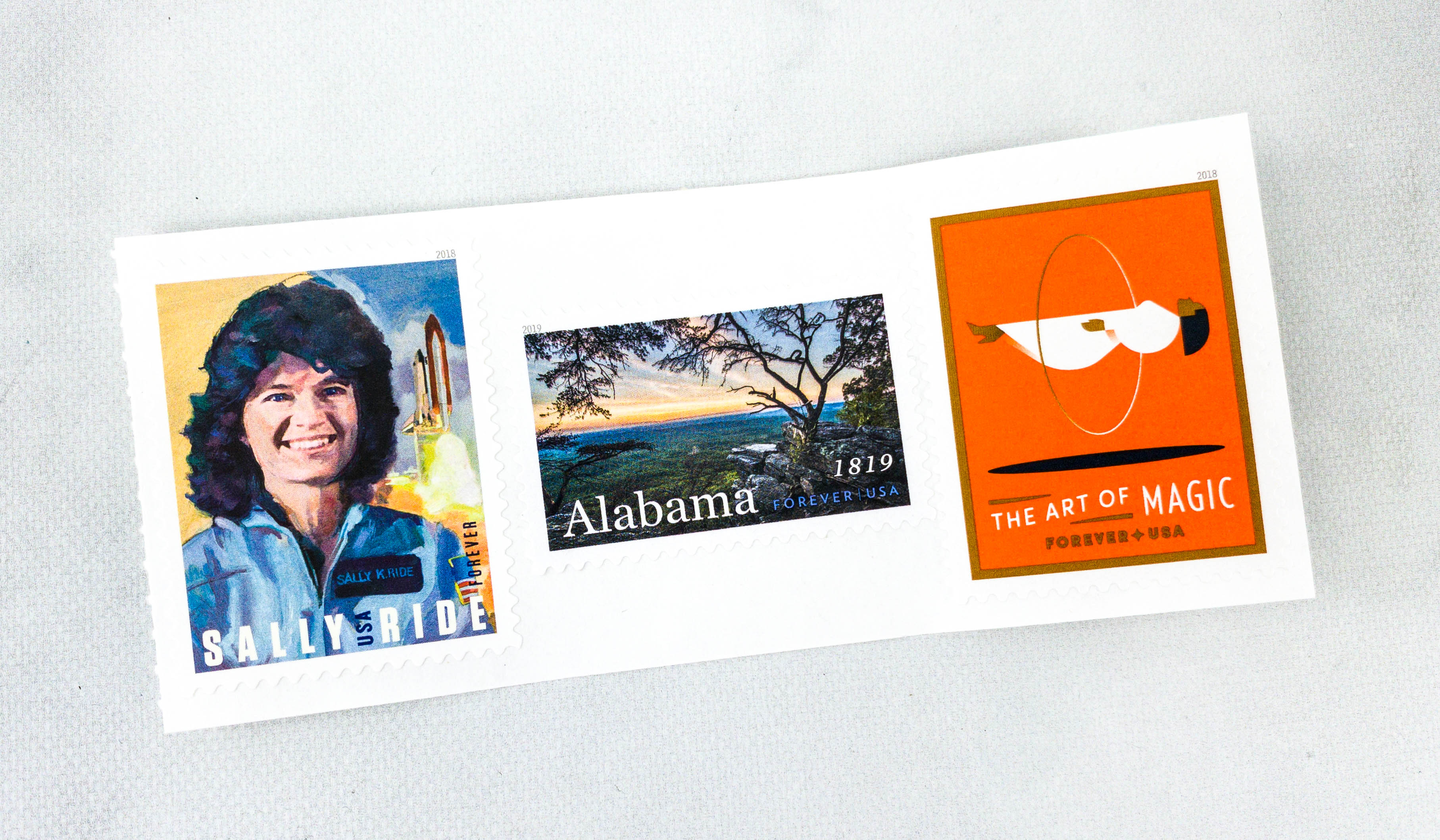 Mail Stamps. With every mailing, you will receive 3 stamps that you can mix and match with the cards. For this month, I received stamps that feature Sally Ride, the Art of Magic, and the state of Alabama!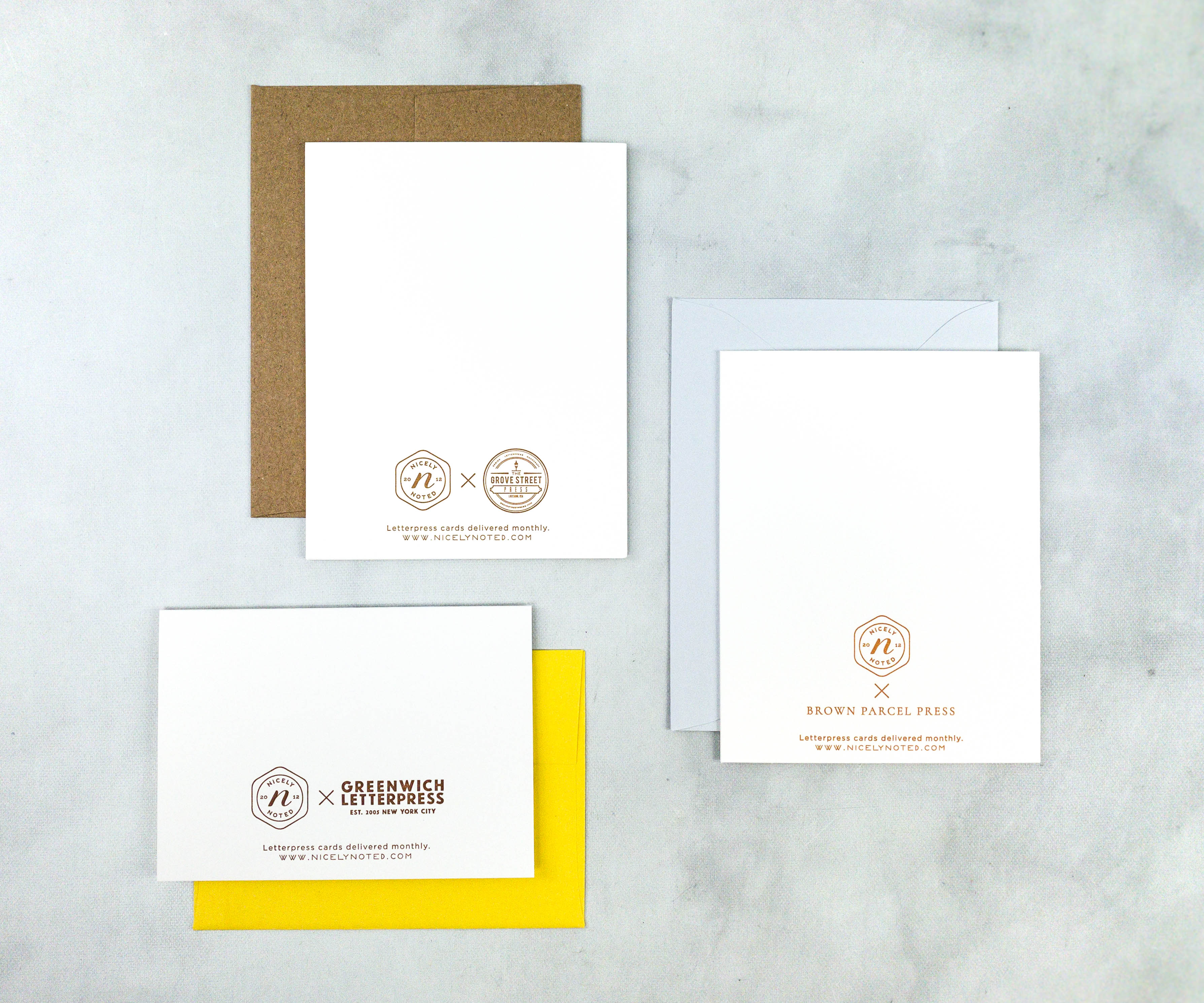 The cards are all stamped with the logo of the company, as well as the artists, so you will know where they came from. Each card also comes with its own envelope!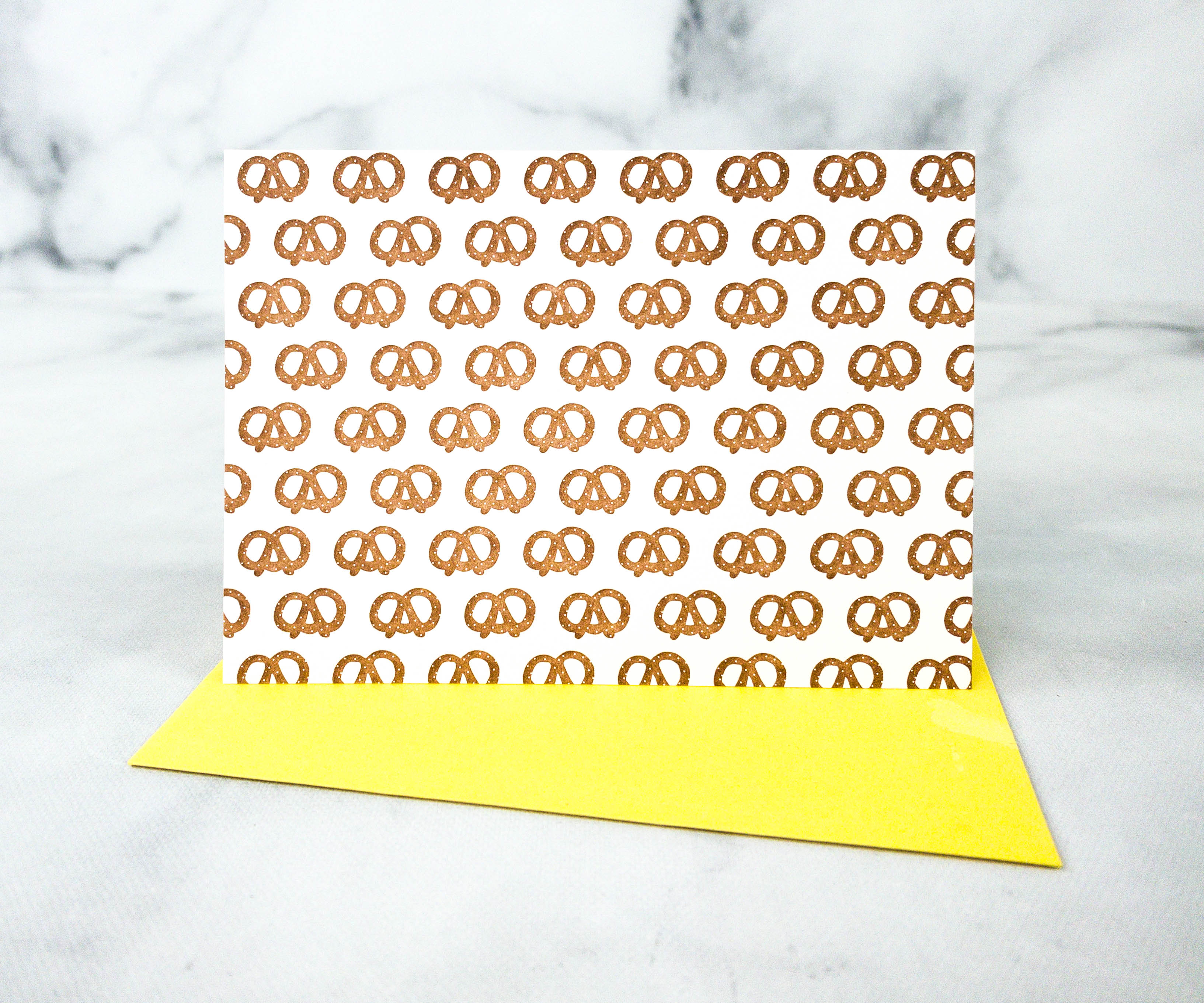 Greenwich Letterpress Pretzels Main Card – This card by Beth Salvini and Amy Swanson is truly a delight! The cover of the card is filled with golden pretzel prints and it comes with a bright yellow envelope. This is a simple but cute card to send to a friend on any day, just to say hello!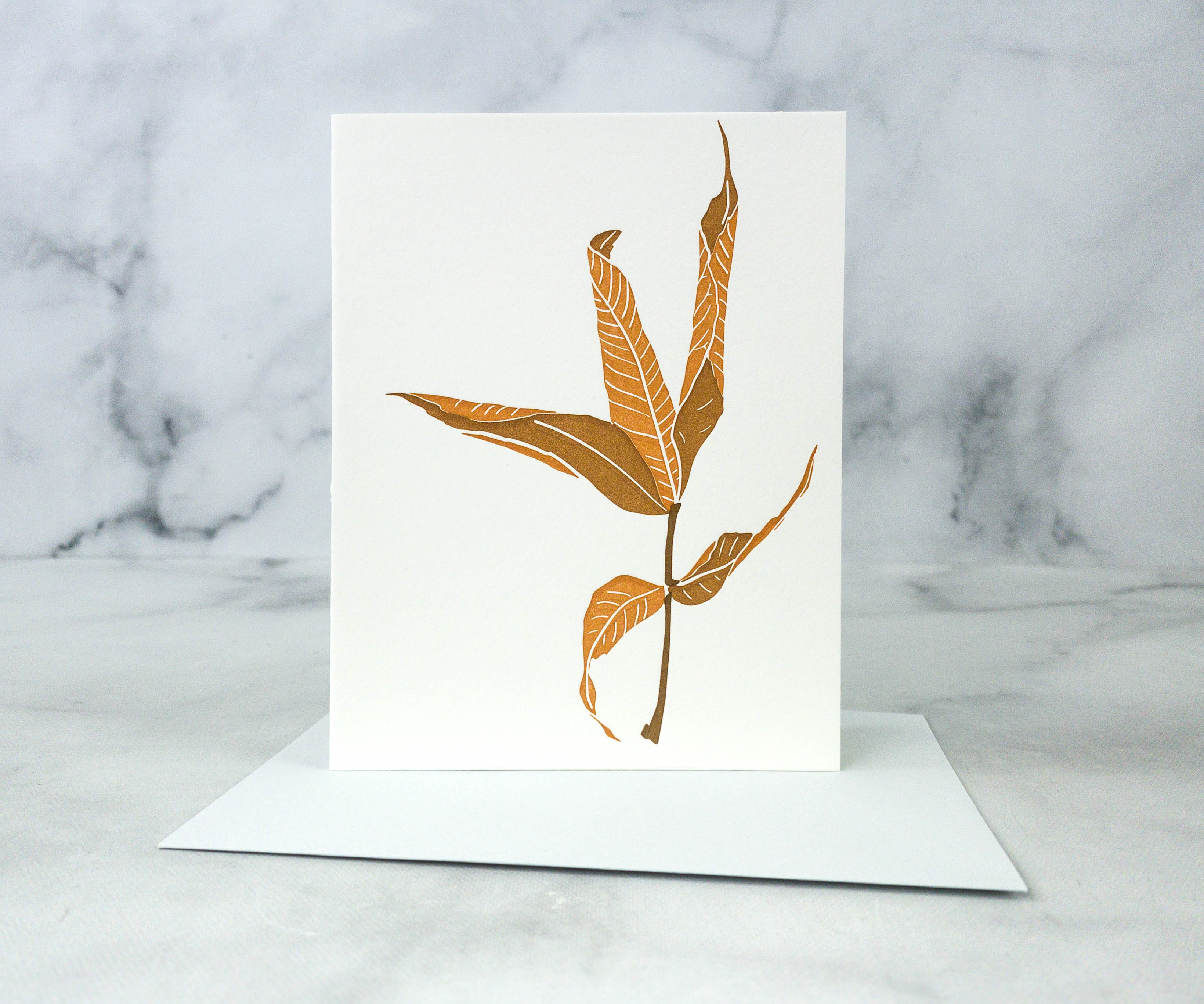 Brown Parcel Press Bronze Leaf Card ($5) This card is a masterpiece by Megan Fowler and Gaëlle Boling from Sparta, Georgia. It features fall leaves on a plain white background, making it ideal to send this season to check up on family members or a friend. The card comes with a simple white envelope.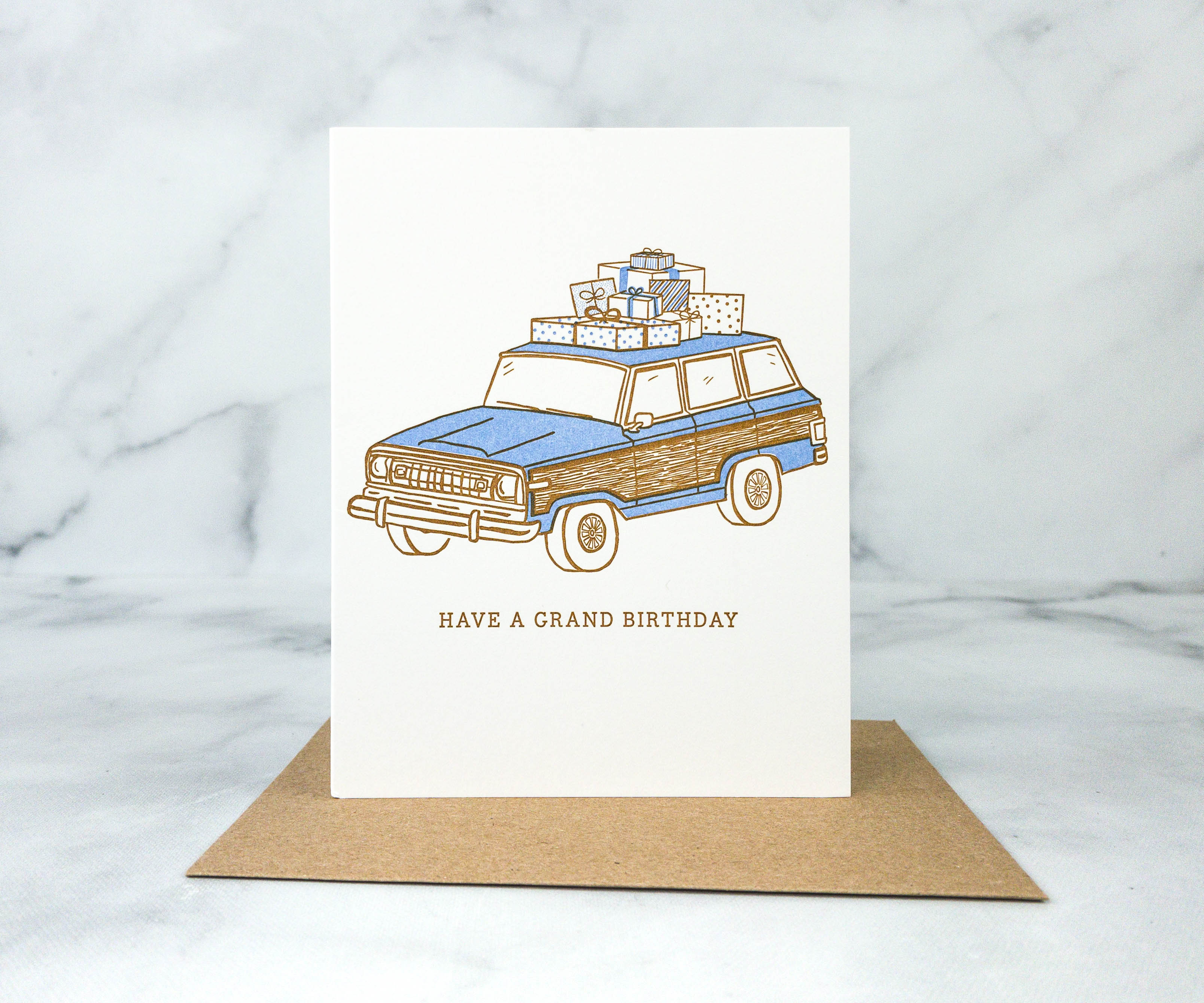 The Grove Street Press Have A Grand Birthday Card ($4.50) Here's a birthday card featuring a grand station wagon with lots of presents on top! It's a nice creation by Kate Wyman and Anna Boyer from NOLA. It comes with a brown craft envelope, which is perfect for the classic look of the card!
I received really nice cards this month! Two of them are well-designed "just because" cards and one is a sweet birthday card with a classic vibe. As always, envelopes and stamps are provided, so I can easily send them whenever I need to. Writing messages on cards and sending them via mail is always fun and, somehow, it has a more personal touch compared to electronic greetings! If you also love sending greeting cards to family and friends, Nicely Noted is the subscription for you. They send beautiful cards made by talented designers from across the country, and there are fresh designs you can look forward to every month!
What do you think of this month's cards?