Nature's Wellness Box is a monthly subscription of aromatherapy and lifestyle products featuring non-toxic, natural, vegan, and cruelty-free ingredients. Their goal is to send items that are less processed and at wholesale prices. The subscription is $35 a month and ships from Canada.
All products are 100% non-toxic, cruelty-free and made in Canada. Each box features 5-7 full-size size products
Makes a great gift for health conscious women, vegans, vegetarians and loved ones in your life who deserve a unique surprise.
Aromatherapy focused; each box includes an aromatherapy related product.
Nature's essential oils are pure grade, Health Canada approved and NPN numbers are listed on our bottles.
Over $70 in retail value every box!
Look at how pretty the sticker is!
My box items were wrapped in tissue paper and had a sticker closure.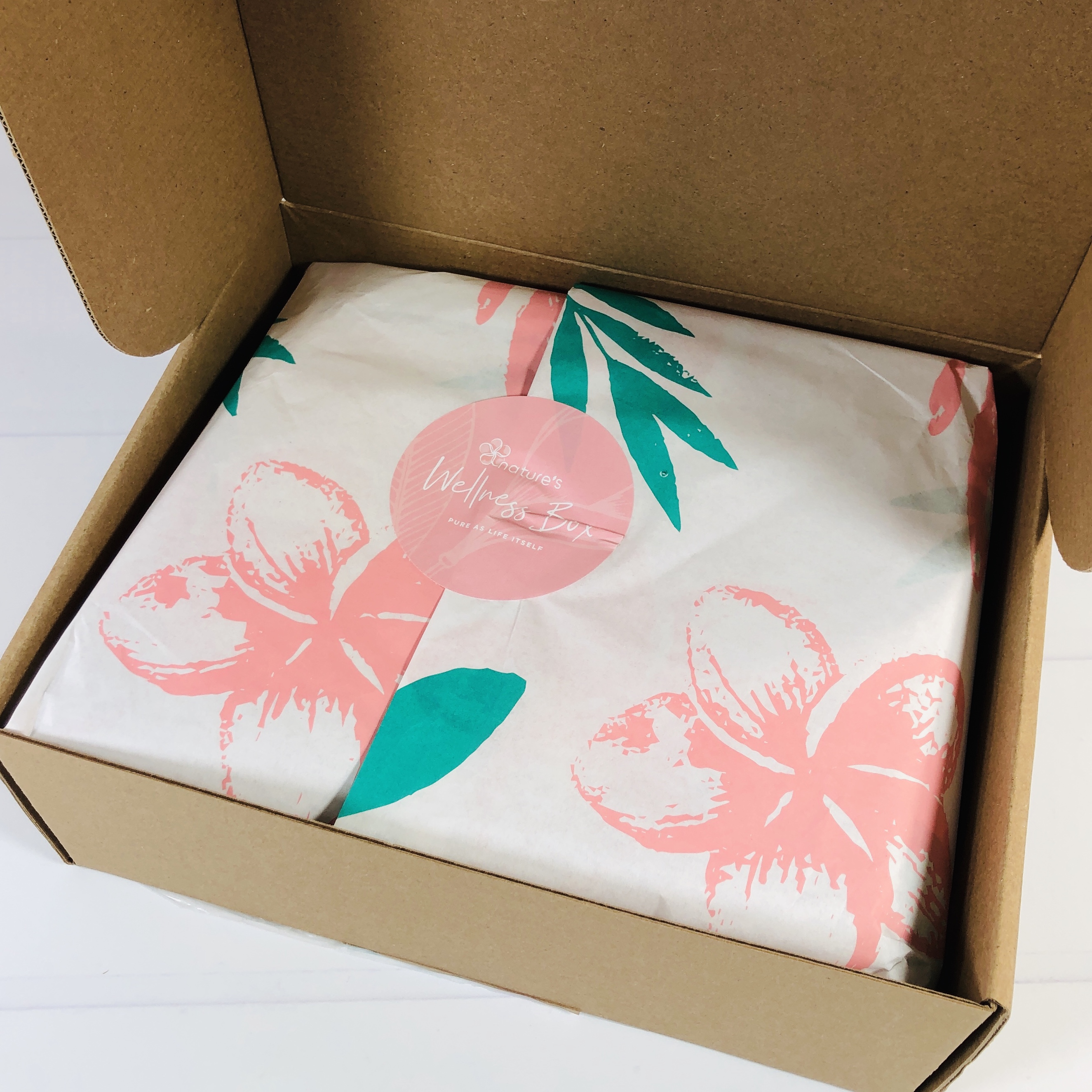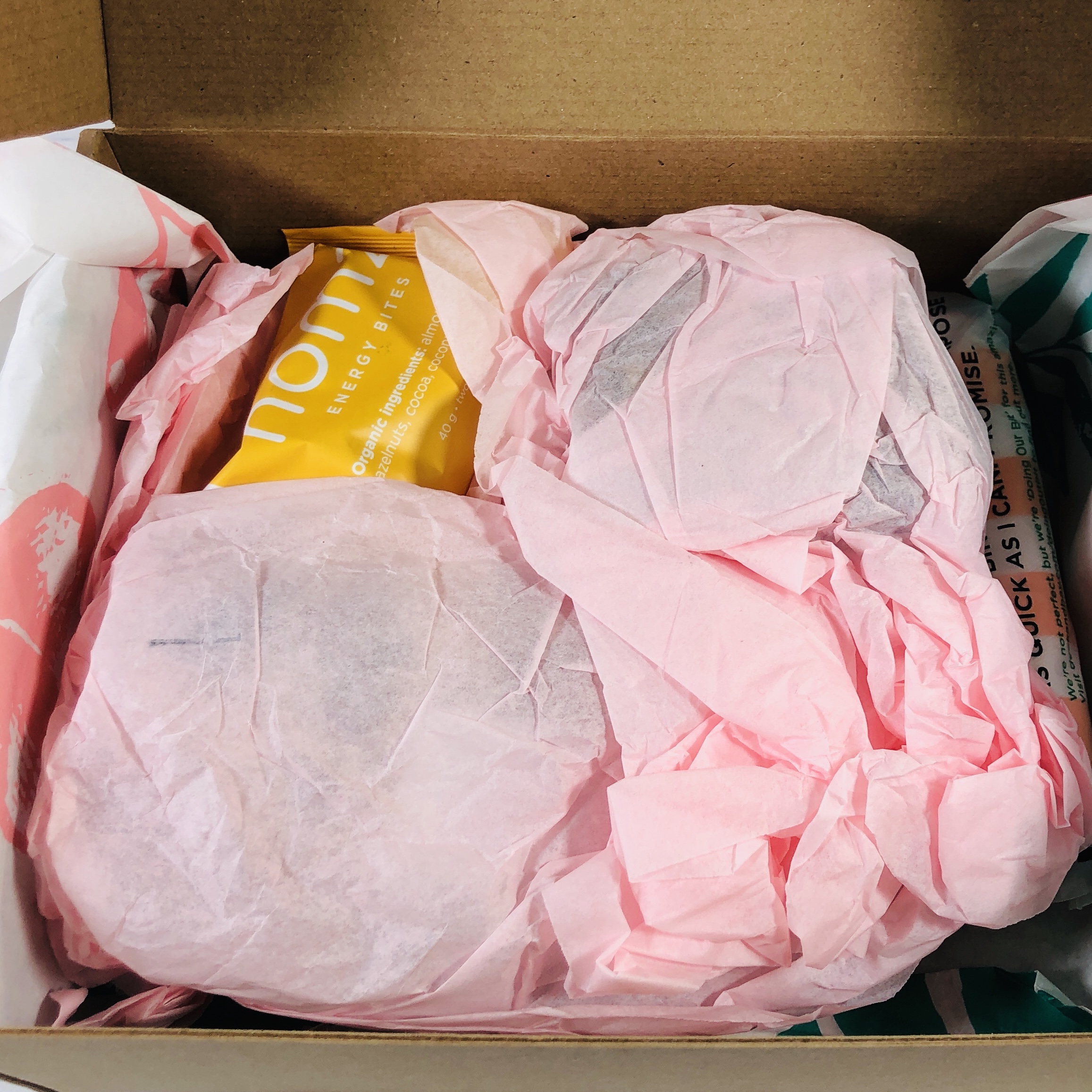 The items were tucked into pink tissue paper.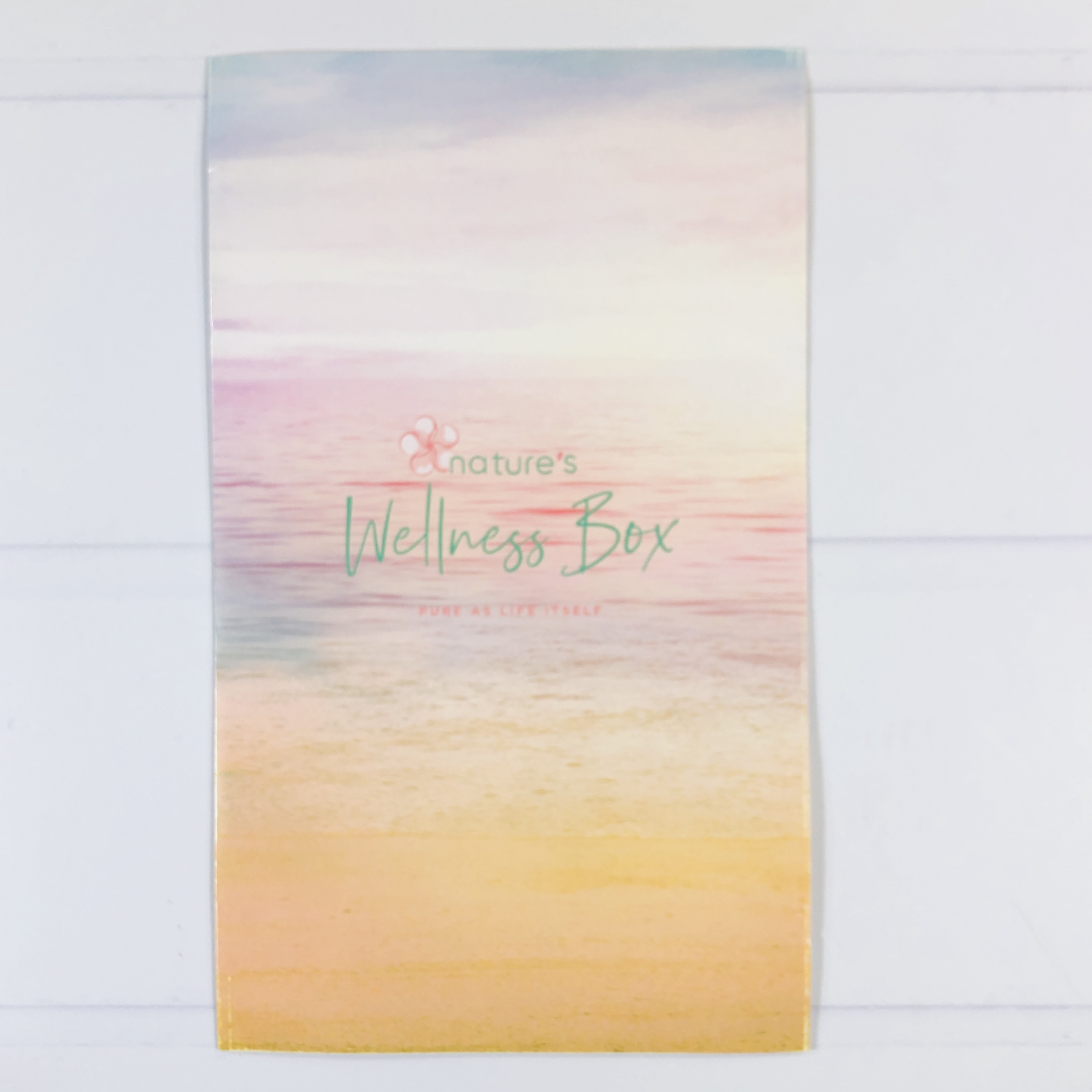 I found a product brochure. Isn't it pretty? I want to go there!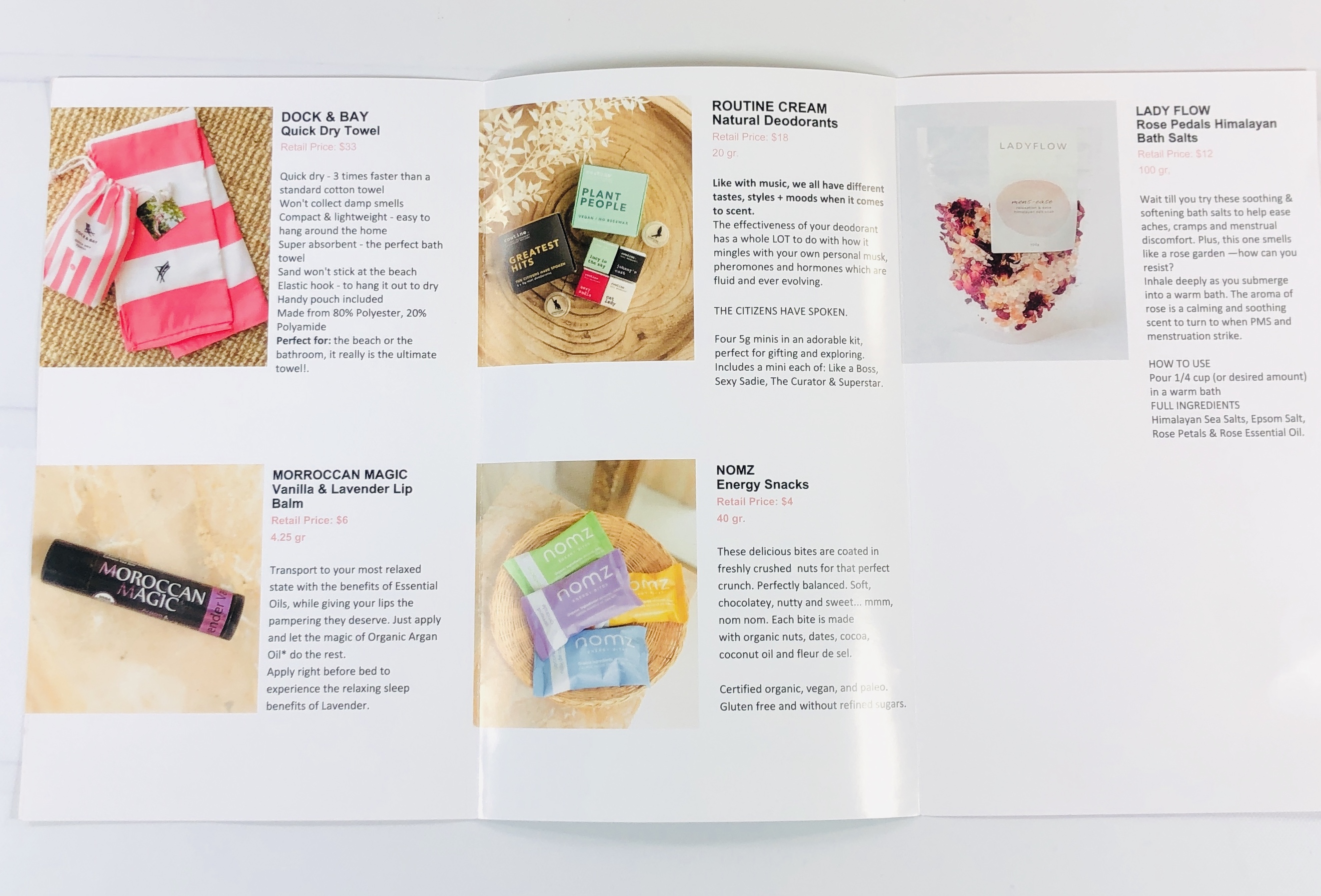 It unfolded to give a brief description and MSRP for each product. I think it's cool that the pictures are in color! FYI the prices in the booklet are in Canadian dollars!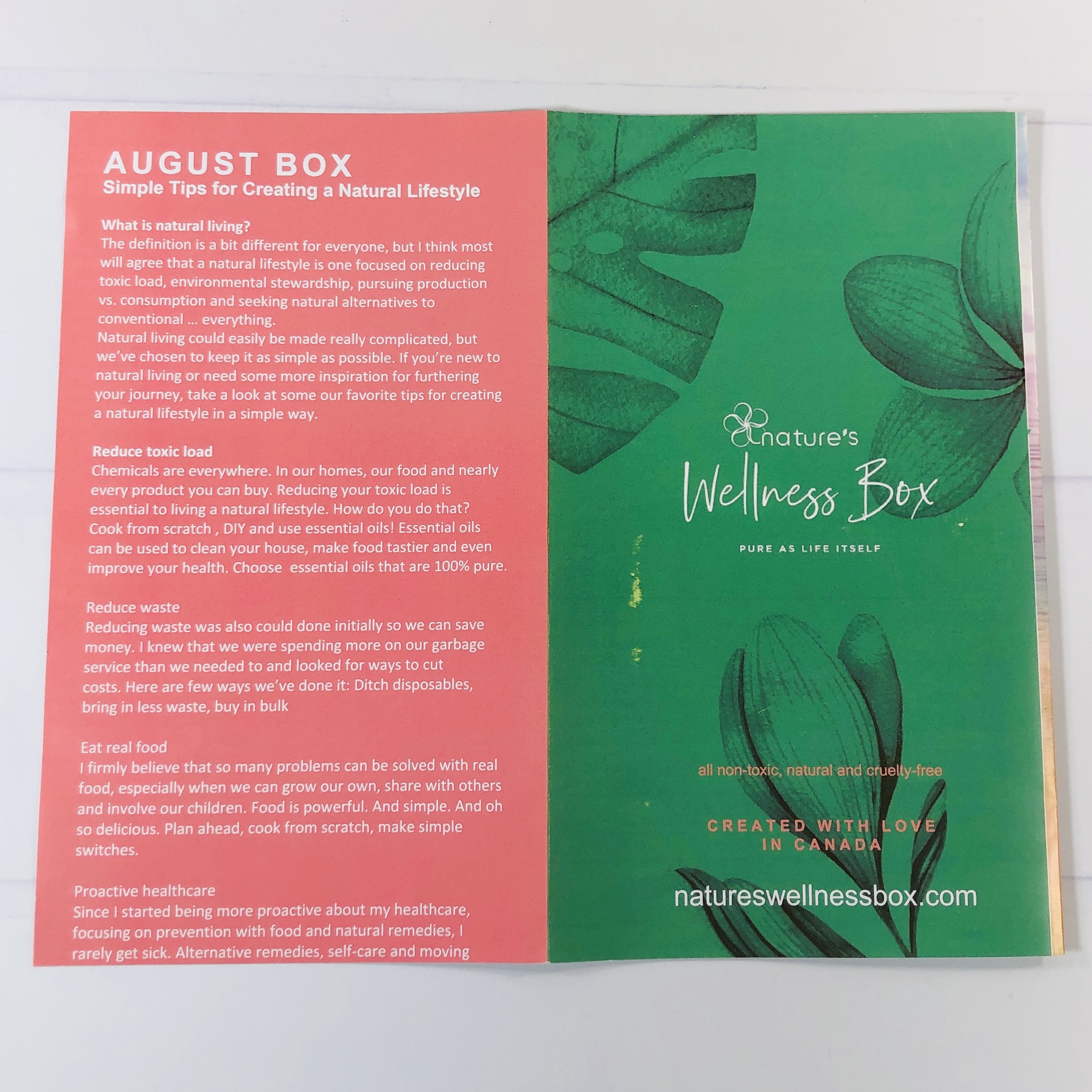 The back of the brochure listed some tips on how to live more naturally.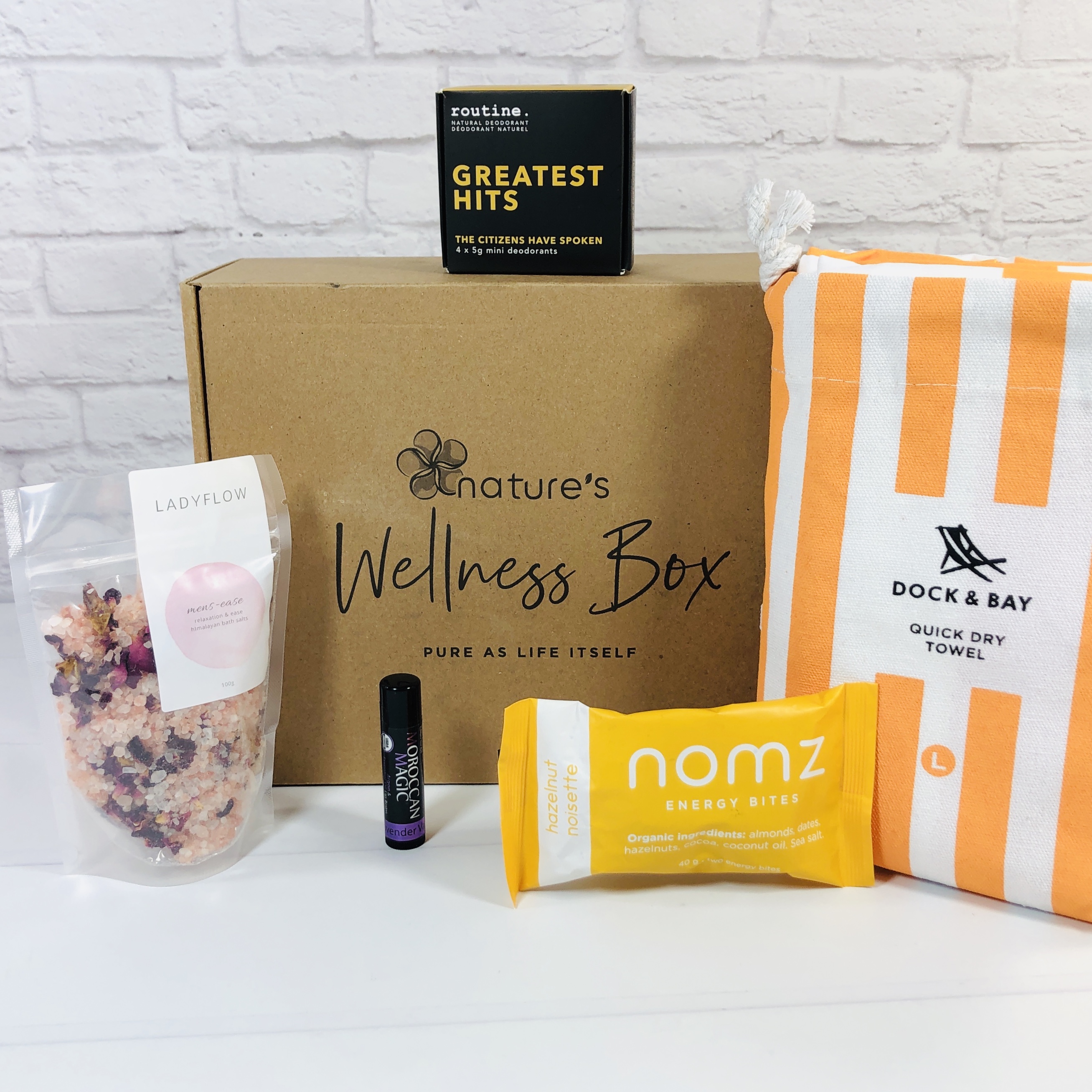 Everything in my box!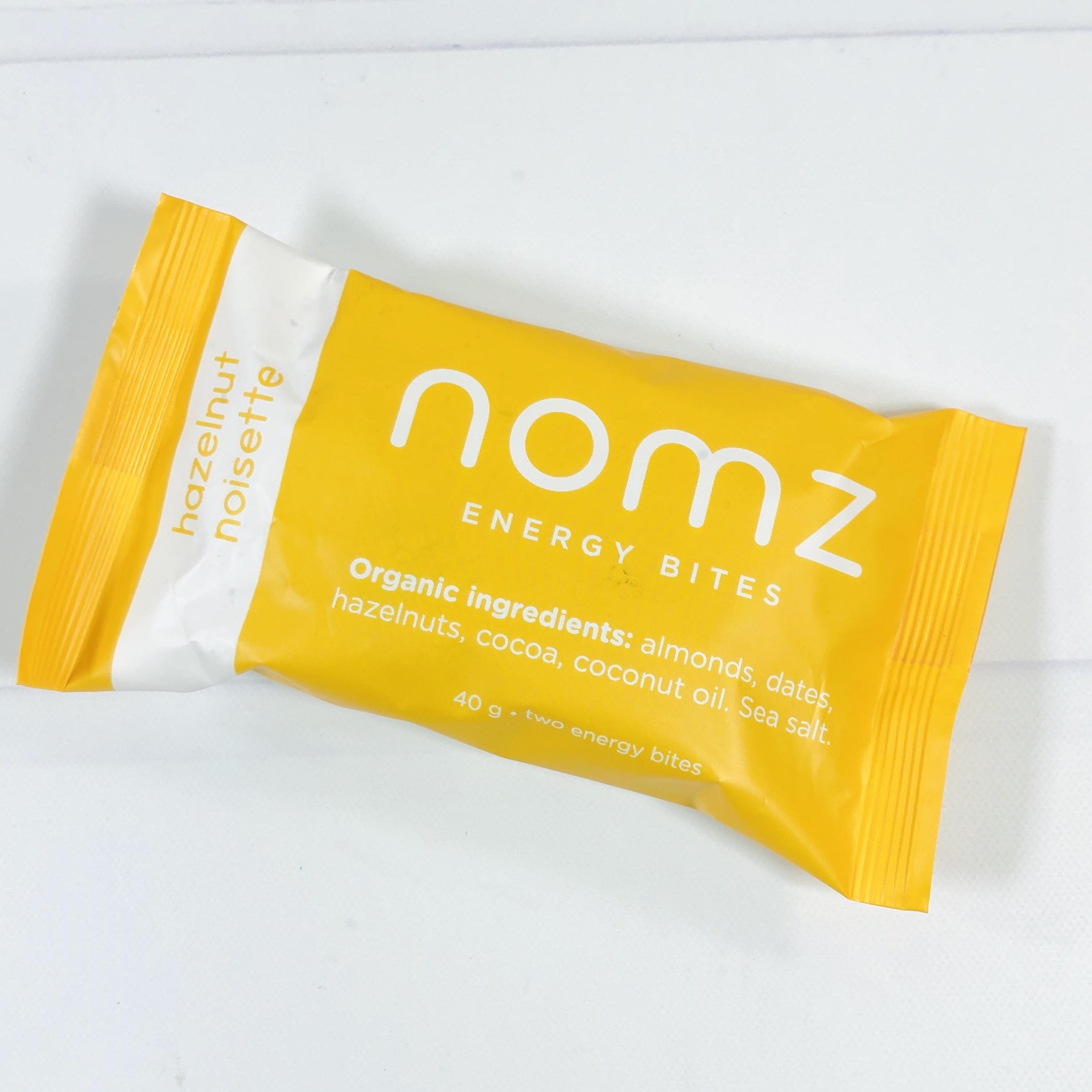 Nomz Energy Snacks ($2.92) Noomz are energy bites with a simple list of ingredients, which you can see on the front of the bag. It includes dates, nuts, and cocoa.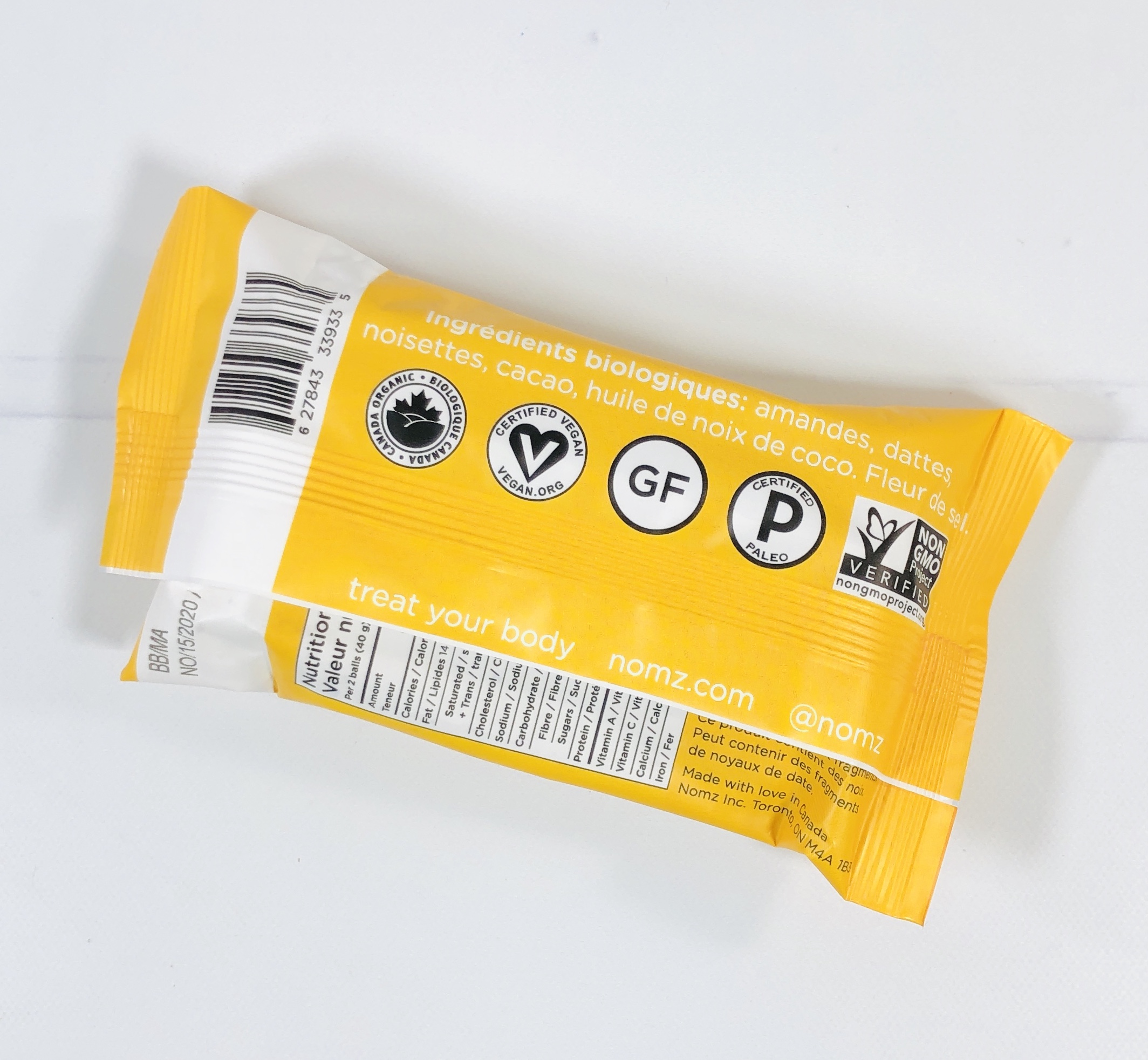 They are vegan and paleo, and there are two round snacks in each pack.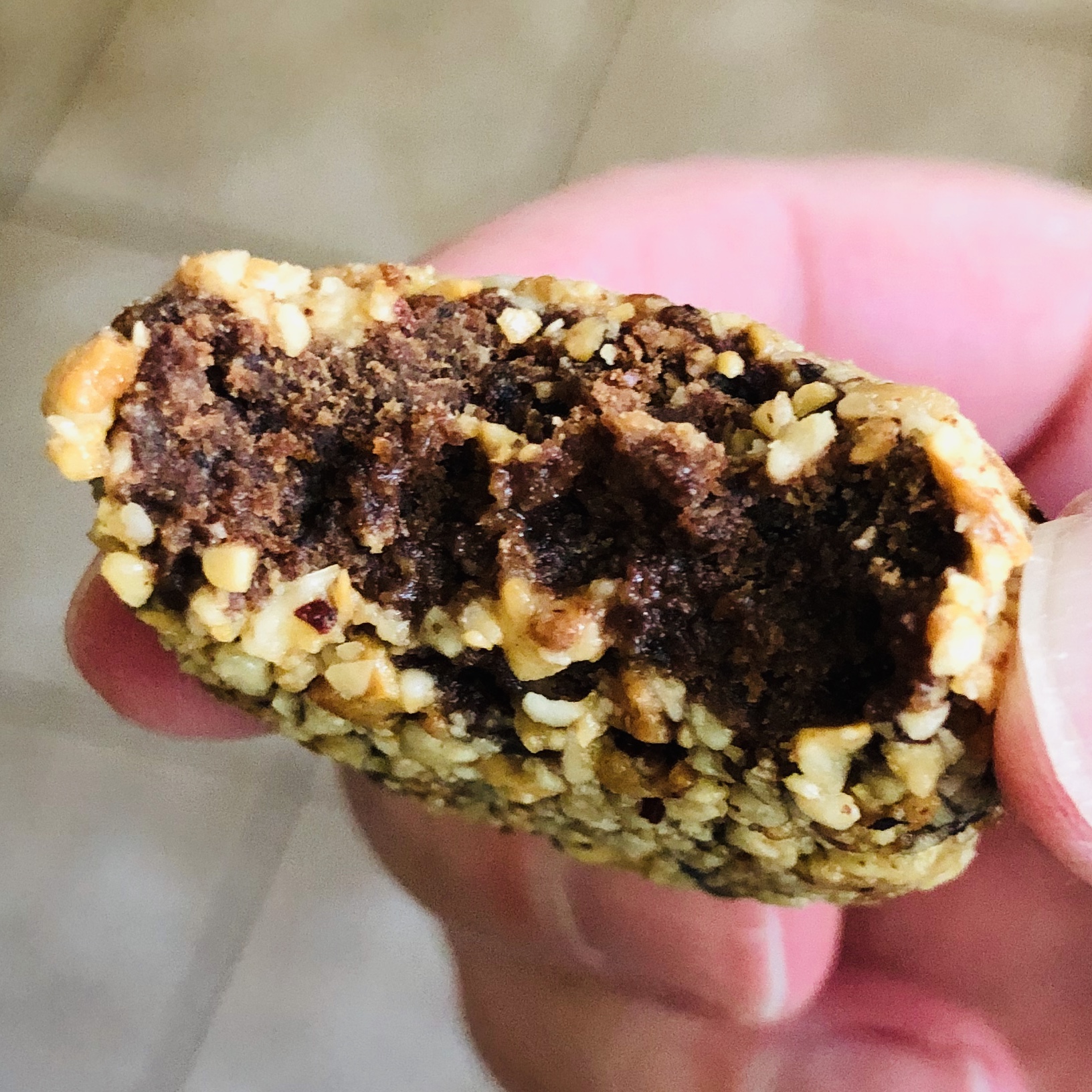 The inside is a ground mixture of nuts, dates, and cocoa and the outside is rolled in chopped hazelnuts. Did the outside remind me of a Ferrero Rocher? It sure did! I thought this was one of the best energy bars/bites that I have ever tried before and it took care of my hunger pangs when I forgot to eat lunch.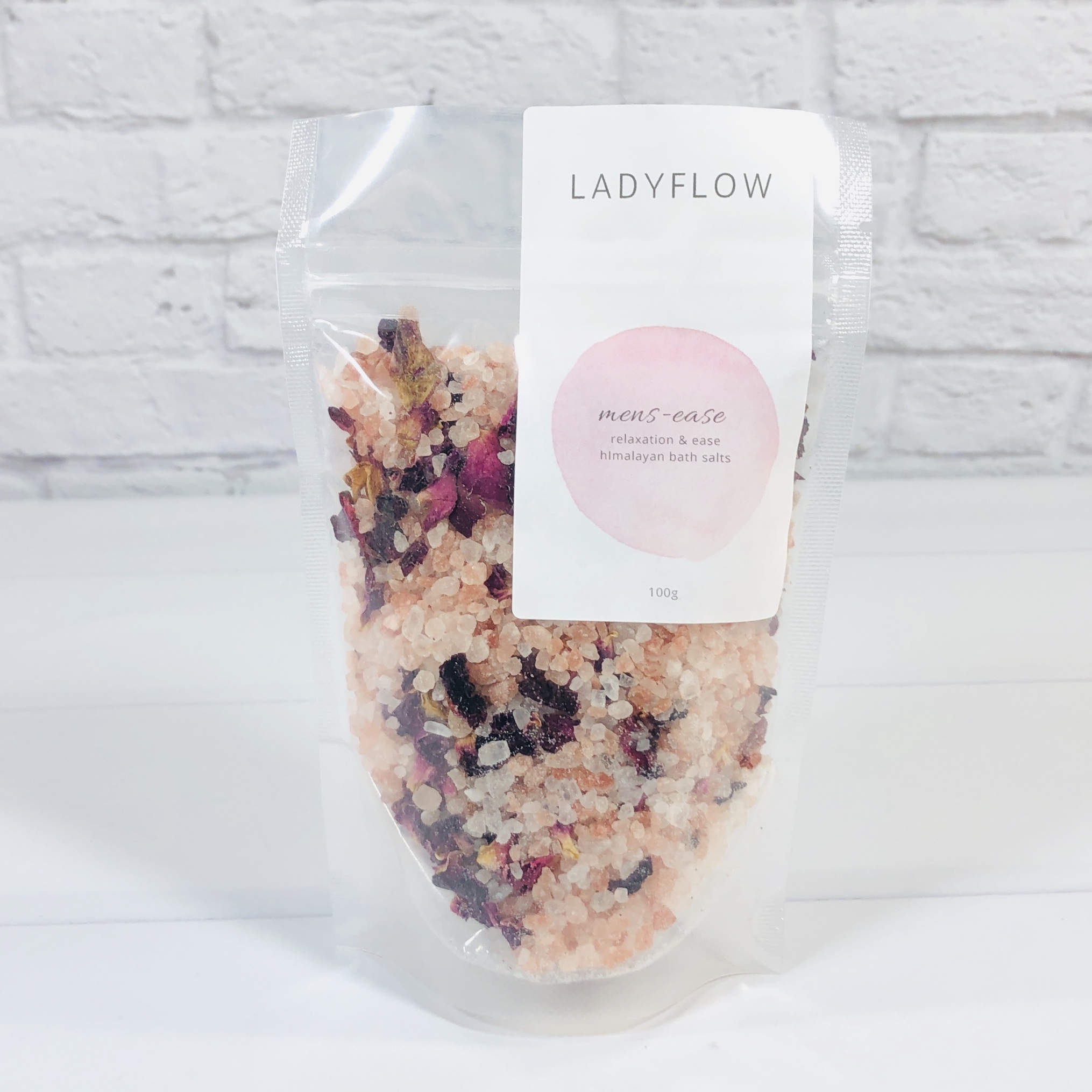 Lady Flow Mens-ease Himalayan Bath Salts ($12) I believe this is the aromatherapy product for the month, although the next couple of items fit the bill too. If you were expecting a bath bomb, then note that there was an update on Nature's Wellness Box's Instagram account:
We had to make a last minute change due to some delivery issues this month and @ladyflow_essentials rose pedals bath salts will be in our August Box instead of @oldsoulsoapcompany bath bombs. – – – – – This all natural bath salts smells heavenly rose and made for easing muscle tension during your menstruation cycle or simply at the end of a long day. 🌹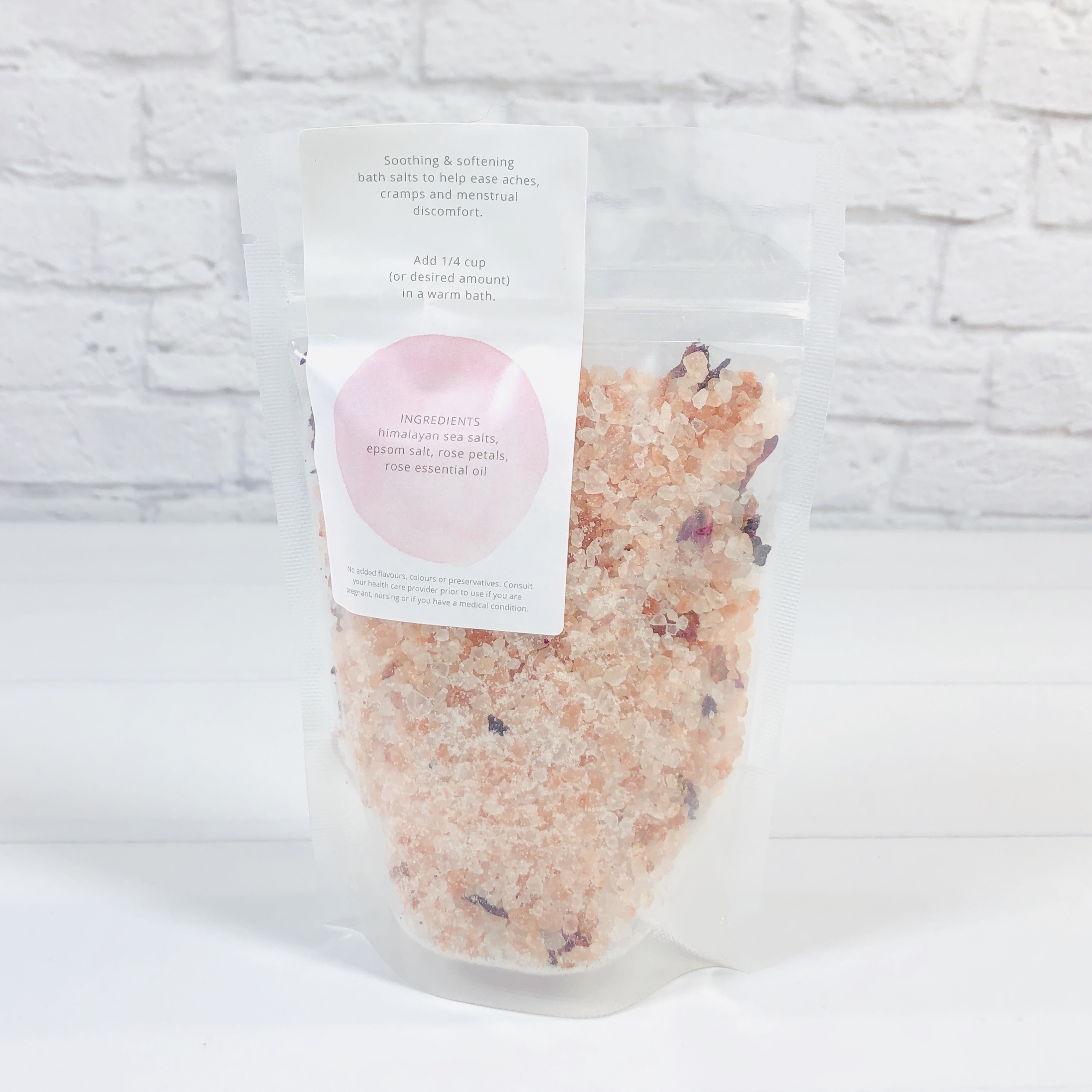 The simple list of ingredients are Himalayan salts, Epsom salts, rose petals, and rose essential oil.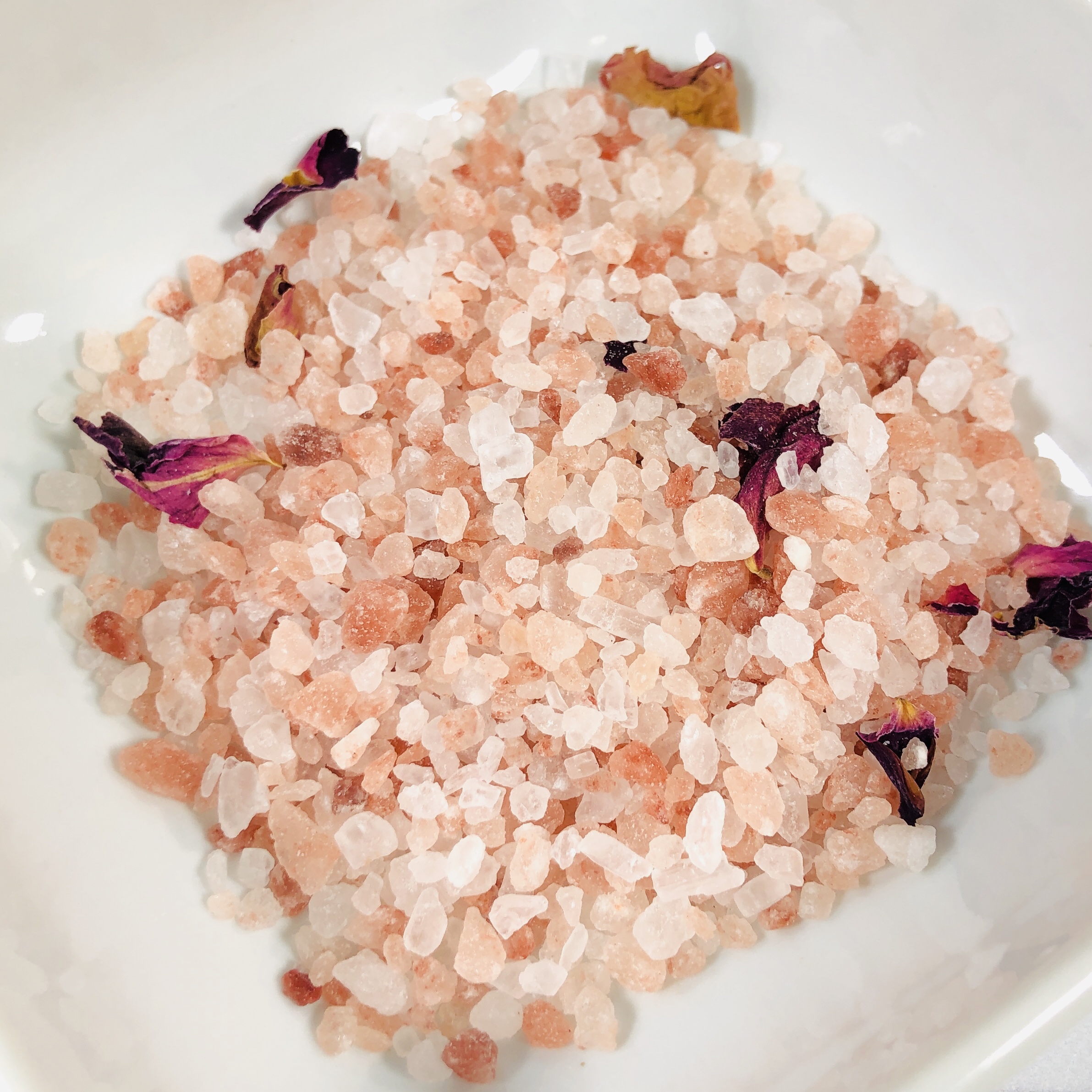 Isn't it gorgeous? It smells a bit like potpourri due to the dried rose petals. Add 1/4 cup to a warm bath and soak away those aches and pains, whether it's due to monthly issues, post yoga session, or just because.
Morroccan Magic Vanilla & Lavender Lip Balm ($4) Morroccan Magic suggests using this lip balm before bed since it has a lovely natural lavender aroma, which is said to help ease one into sleep.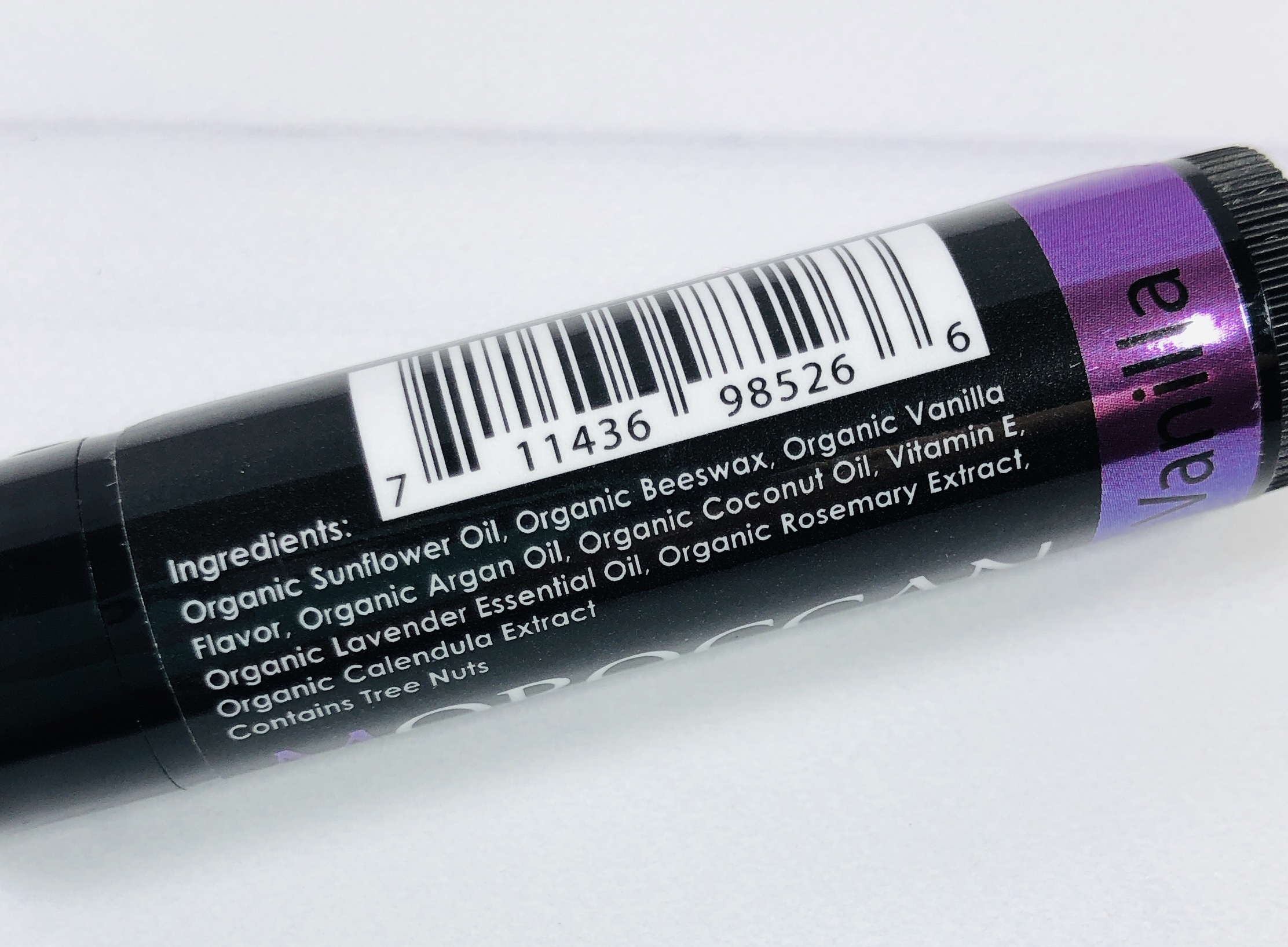 Ingredients include sunflower oil, beeswax, argan oil, and coconut oil. It has a light, sweet flavor thanks to the combo of lavender and vanilla but it isn't strong or perfume-like. Please note that this item isn't vegan since it has beeswax.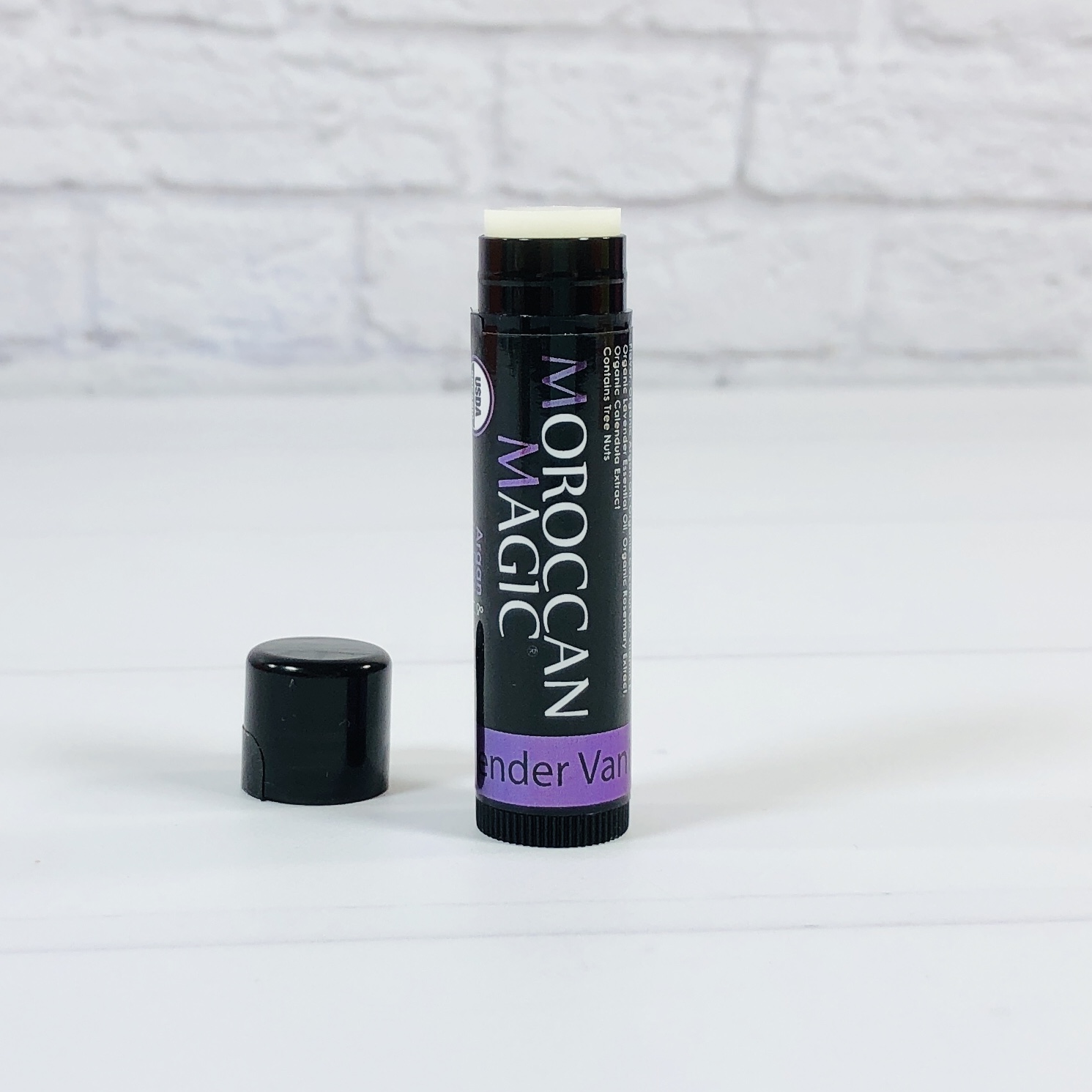 The balm glided on effortlessly and I enjoyed both the feel and the scent, which fades very quickly. It is my new before-bed lip balm!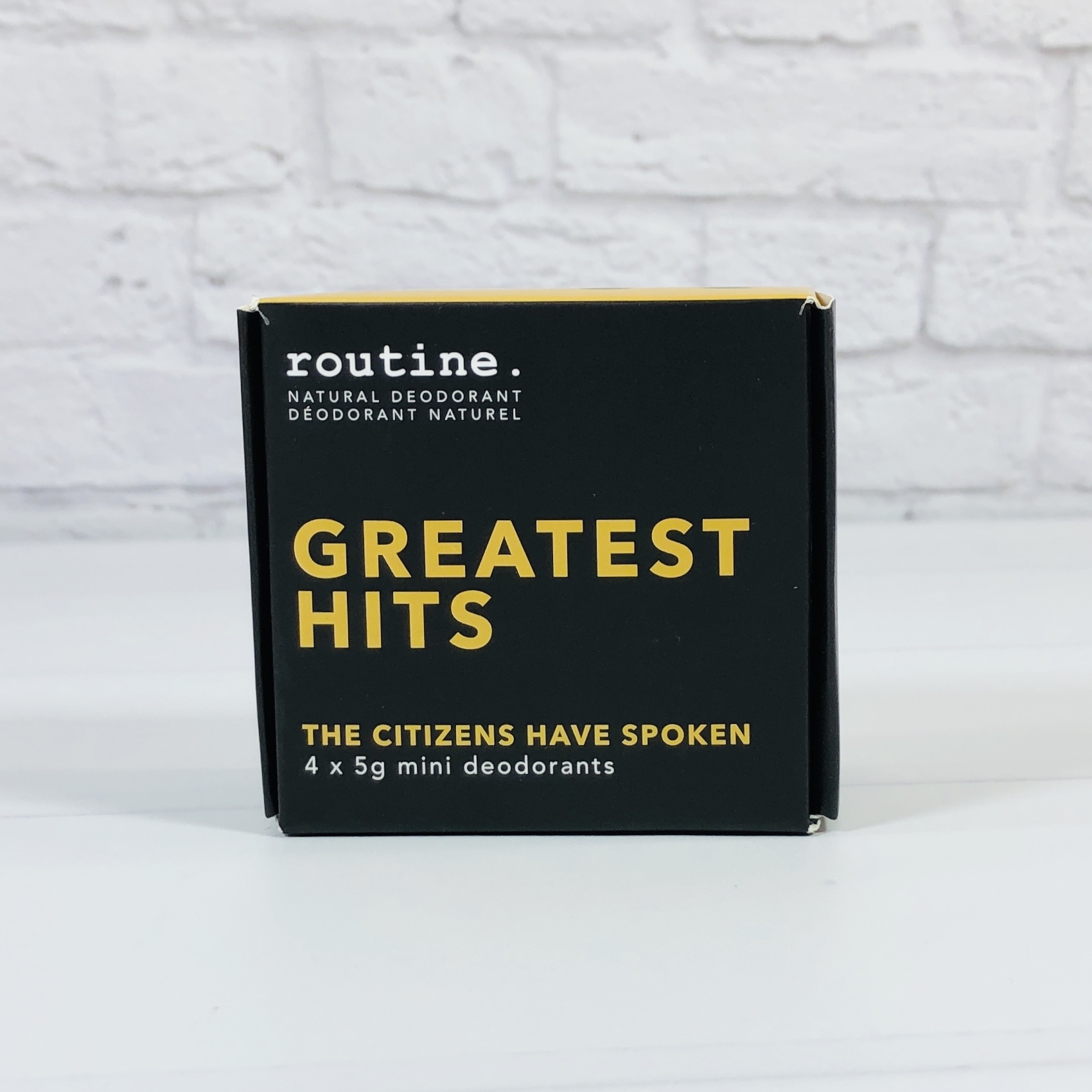 Routine Cream Natural Deodorants ($18 CAD, about $13.74 USD) I have never tried this brand's natural deodorants before so I was really excited when I saw this in the box.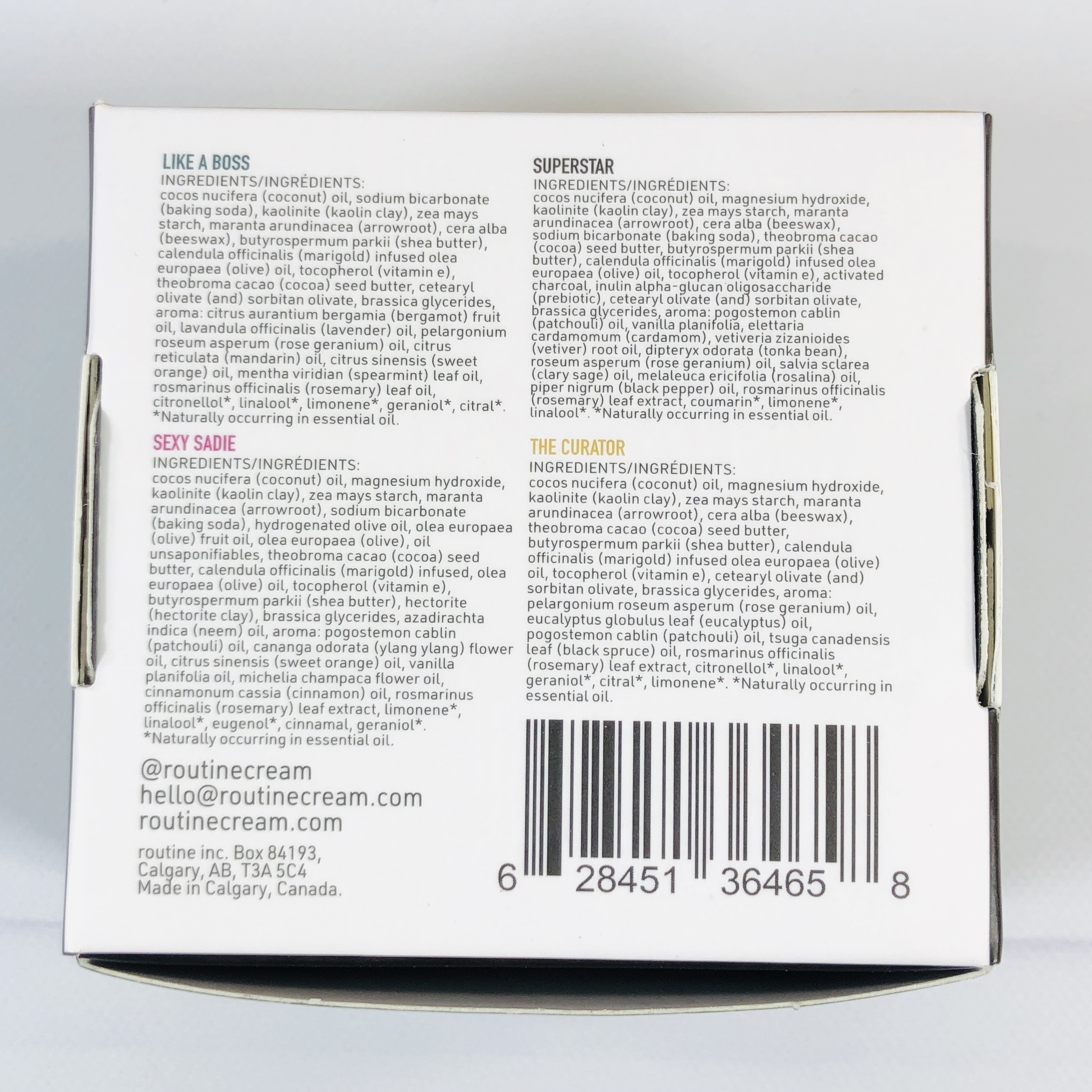 The ingredients were on the bottom of the box and please note that 3 of the 4 scents have beeswax. Sexy Sadie is vegan. Some people are sensitive to baking soda in deodorants so in that case only The Curator is free of that ingredient.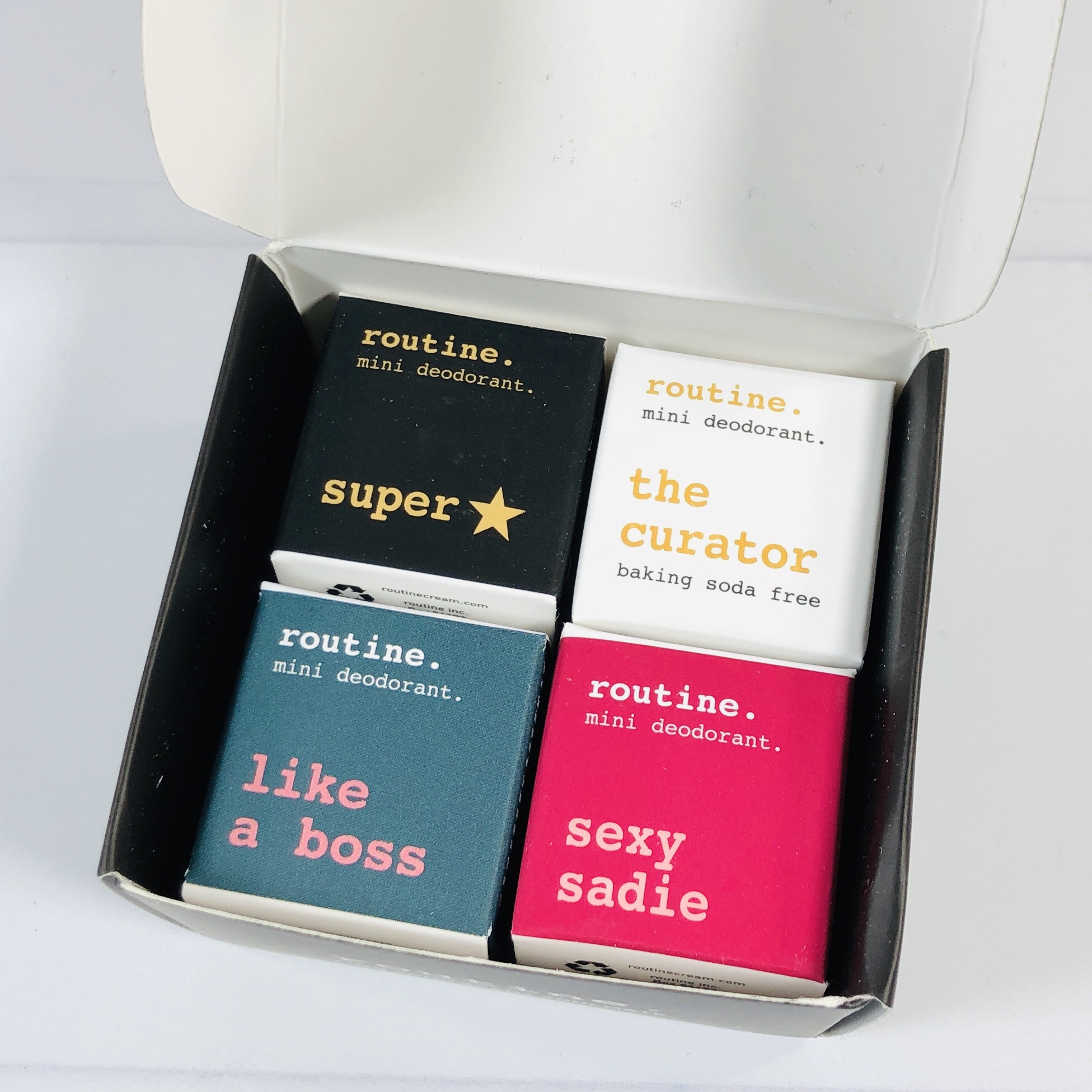 There were 4 minis in the box.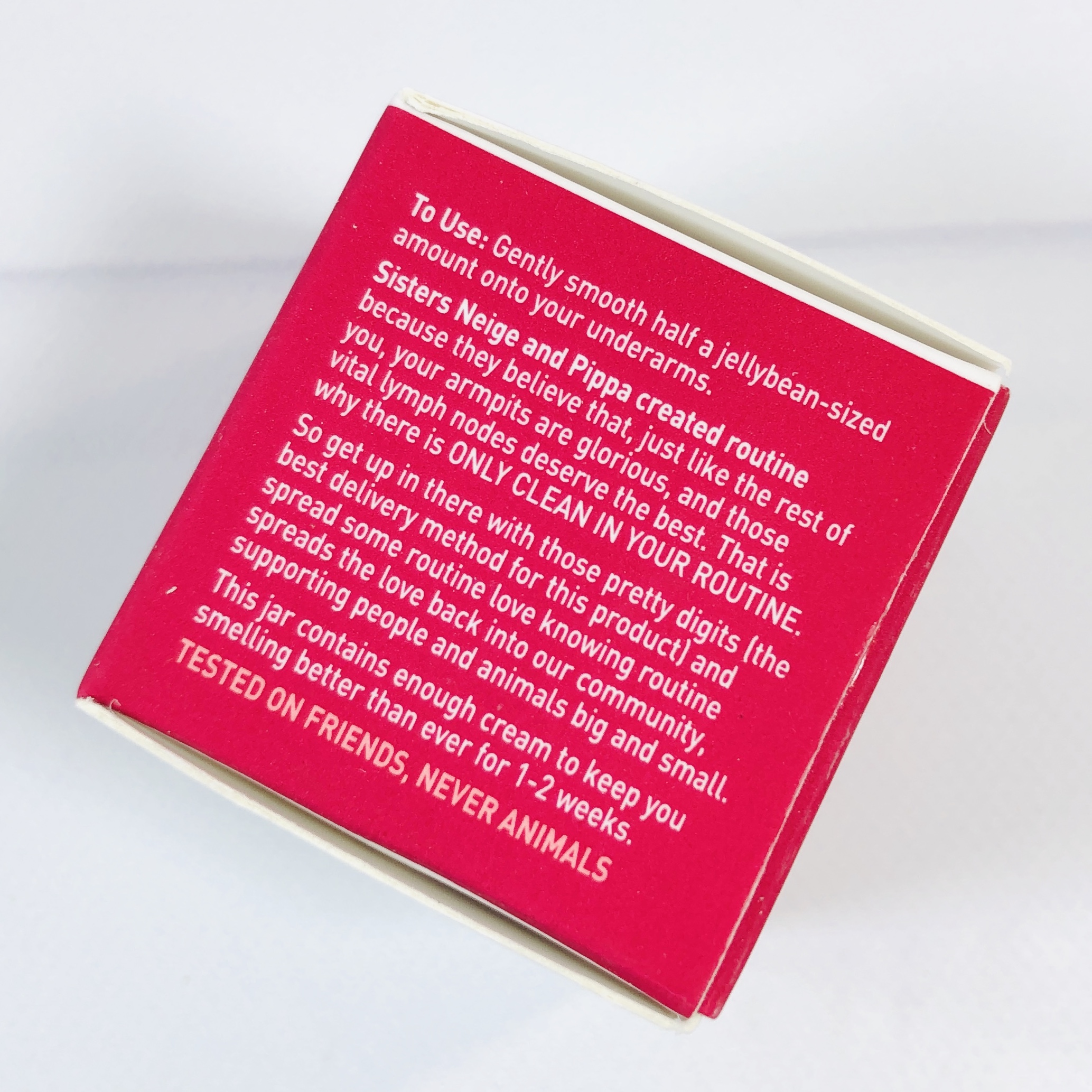 Each of those boxes was full of info. A pea-sized amount is all that's needed and these jar are said to last 1-2 weeks each.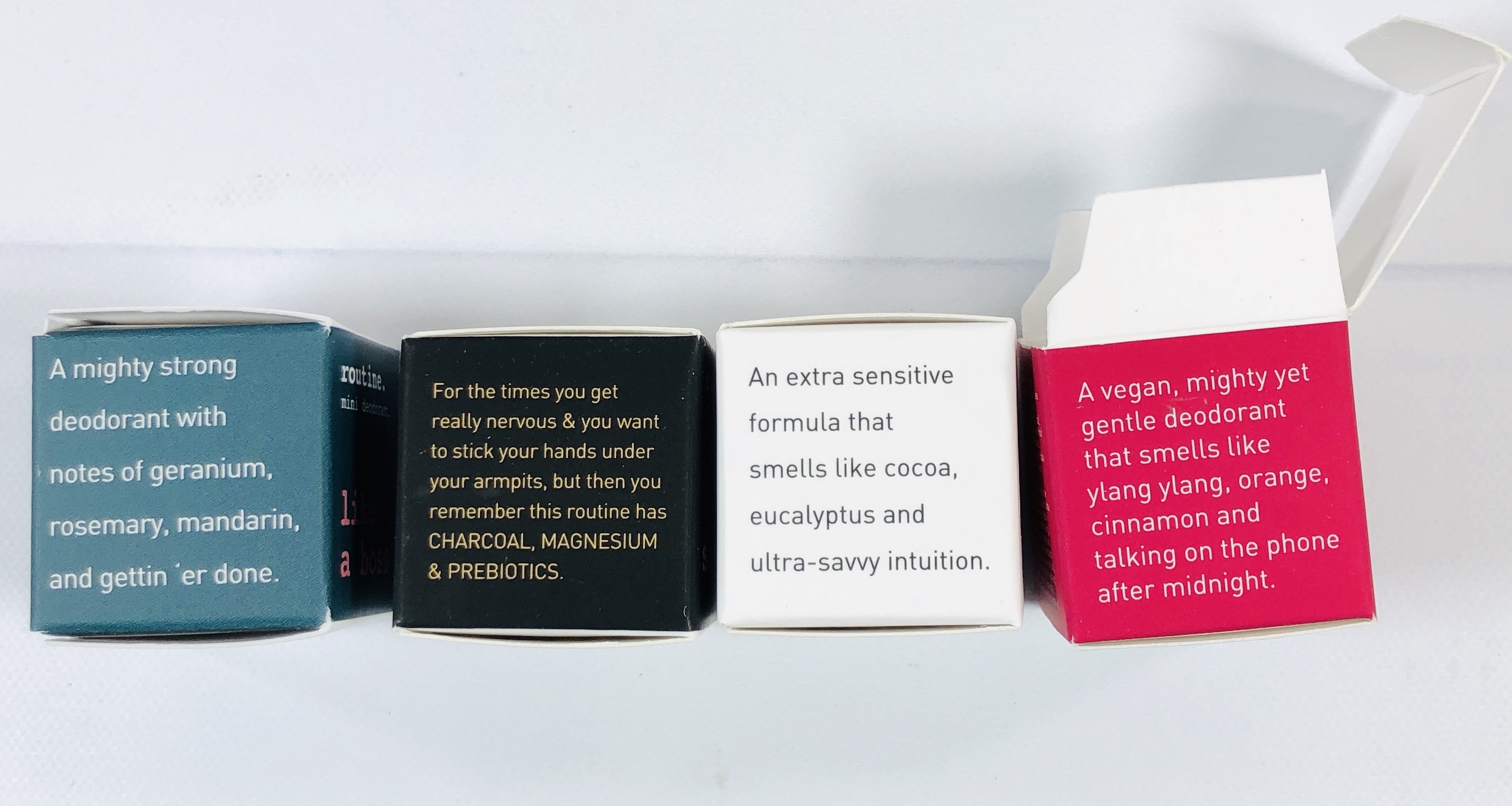 Here are some scent notes.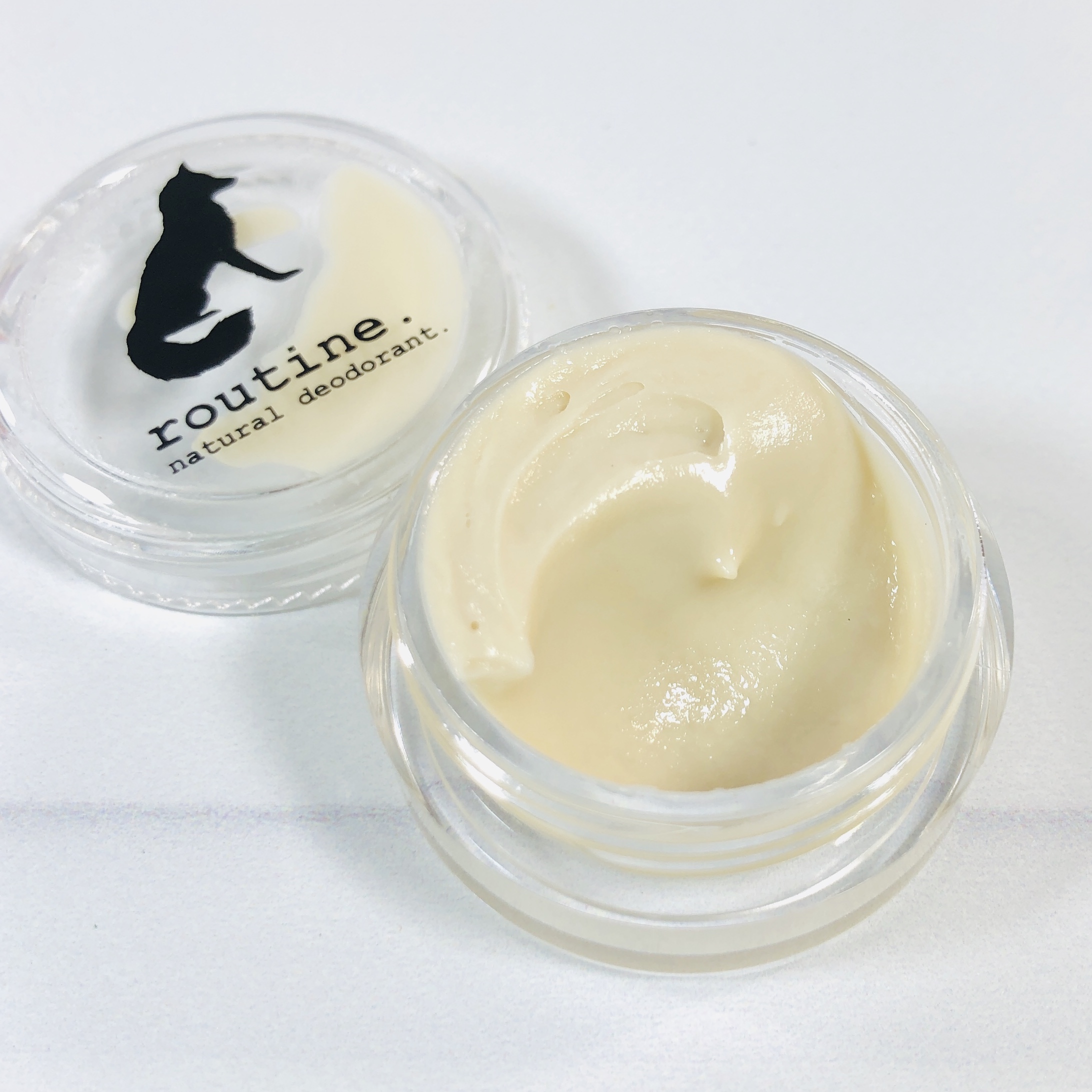 Sexy Sadie is my dream scent, I can't even bring myself to use it because it smells so good and I want it to be a natural perfume instead. I decided to try The Curator first, which is an herbal scent that is unisex. Keep in mind that these are deodorants and not antiperspirants so they won't stop the sweat. I've used it twice so far and probably have enough in that jar for 2 more tries, or 4 total, not 7-14, but your mileage may vary. I thought it did a really good job of keeping my pits from smelling, almost as much as my traditional deodorant/AP does.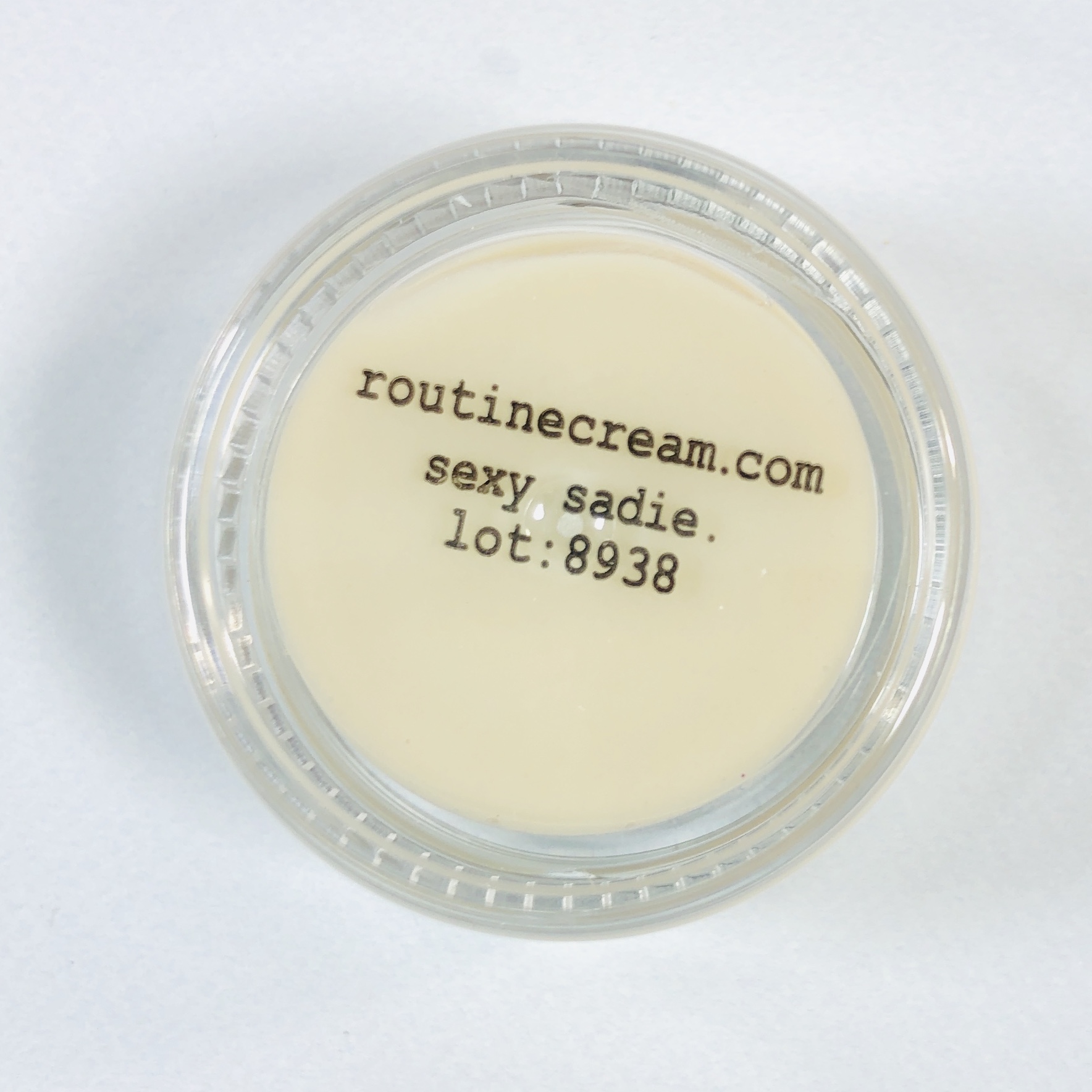 The bottom has the name so you can keep them straight, but they also have animals or other images that vary on the lids. I must say I was very impressed with the sample I tried and wouldn't mind getting a full-sized version of this deodorant for myself.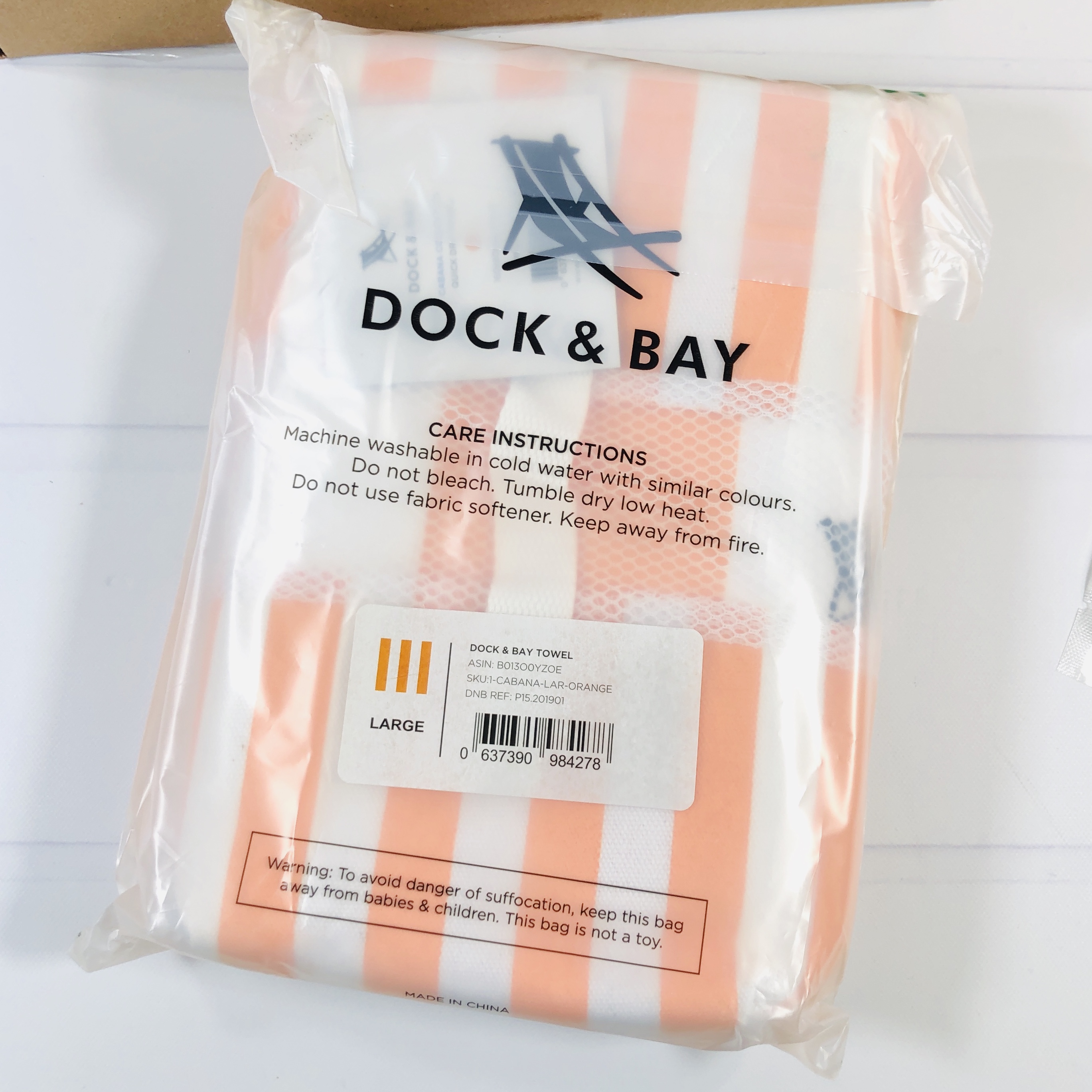 Our next item came in a bag with washing instructions shown.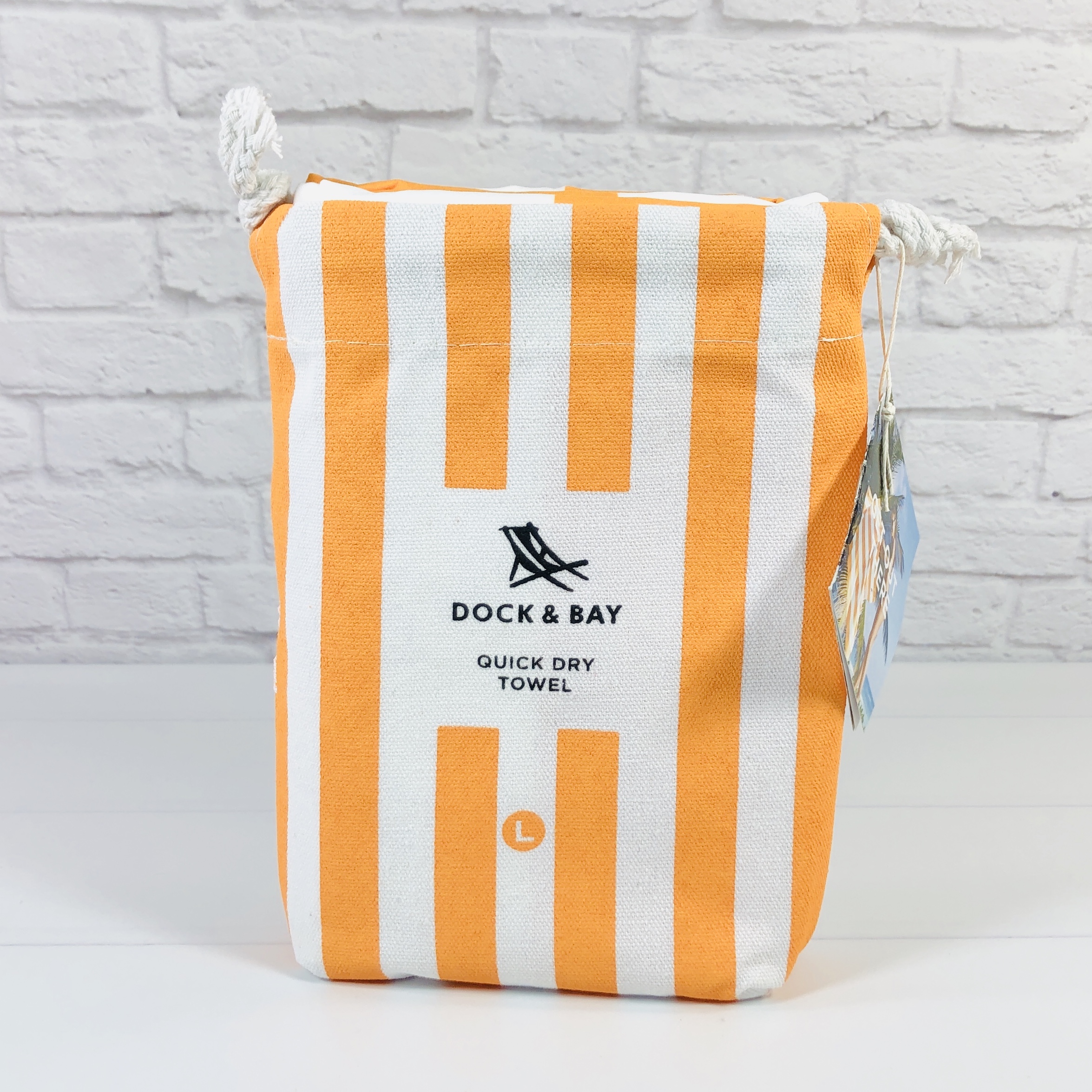 Dock & Bay Quick Dry Towel ($19.99 USD, color may vary) I received my towel in Ipanema Orange, but the colors sent may vary. It came in a carrying bag too.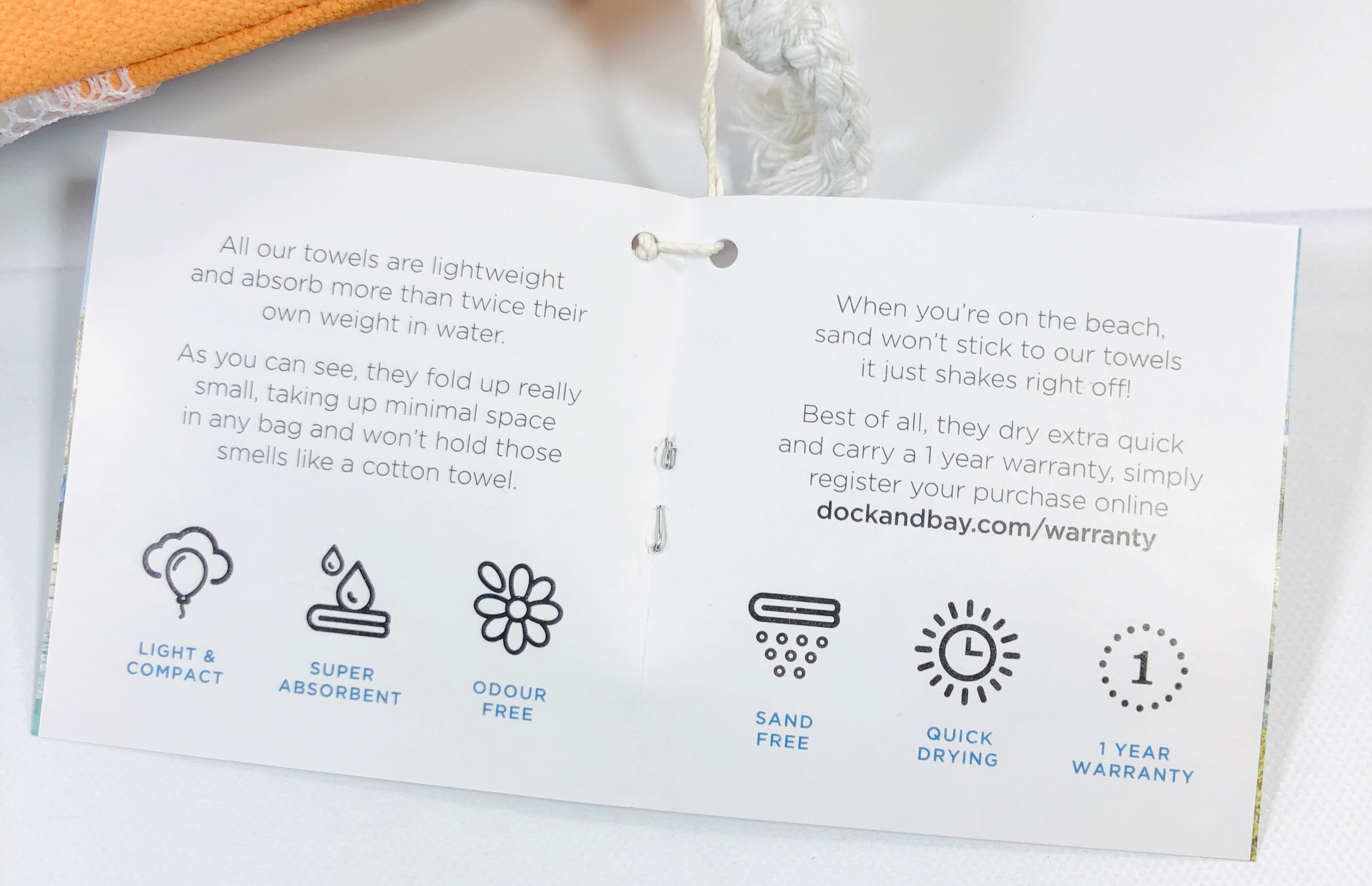 The hang tag had some info.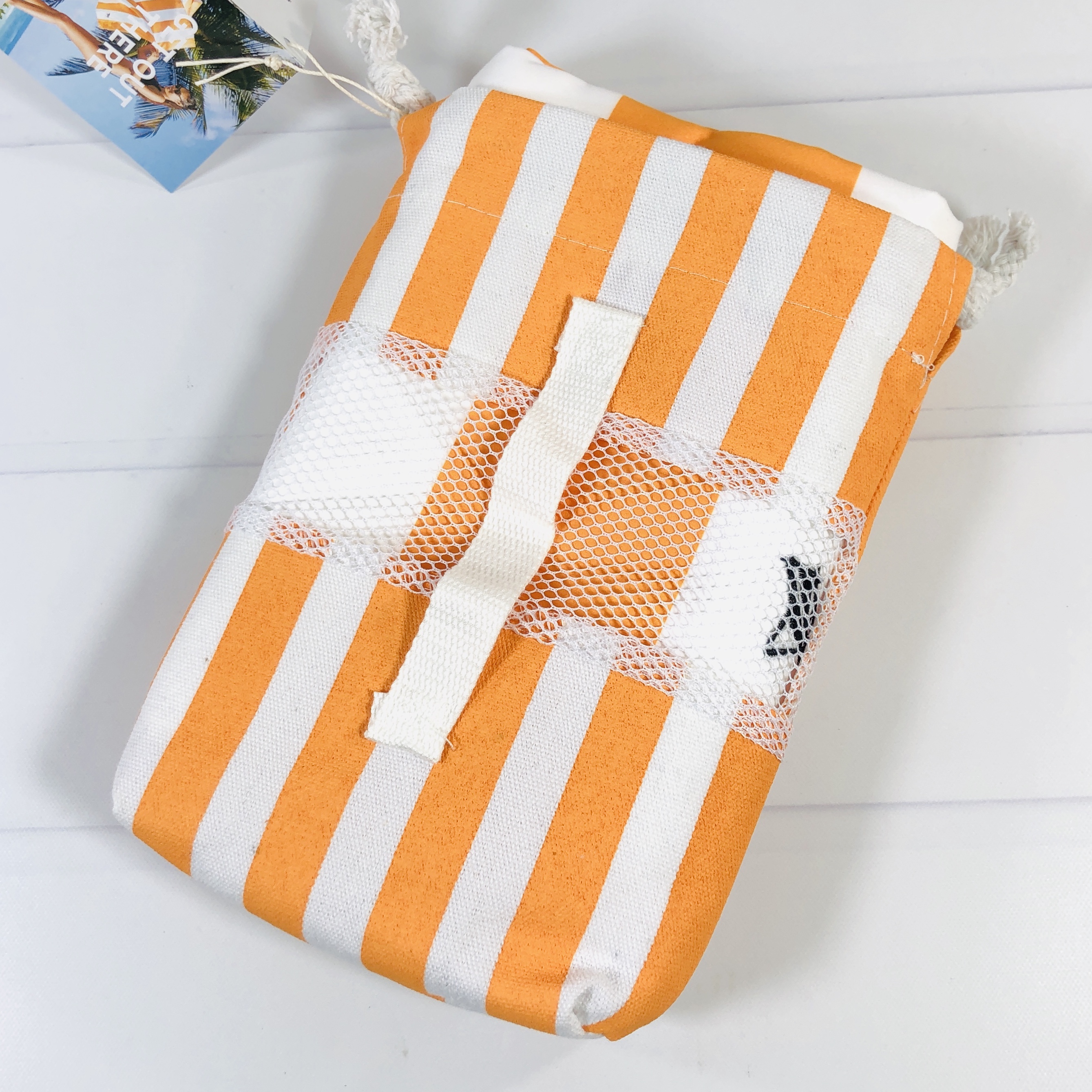 Here's the back of the bag.
The towel is 63″ x 31″ and is made of 83% polyester and 17% polyamide. It has a smooth, slick feel to it and sand isn't supposed to stick to it either! The material is thin and quick-drying and there is an elastic hook so you can hang it out to dry.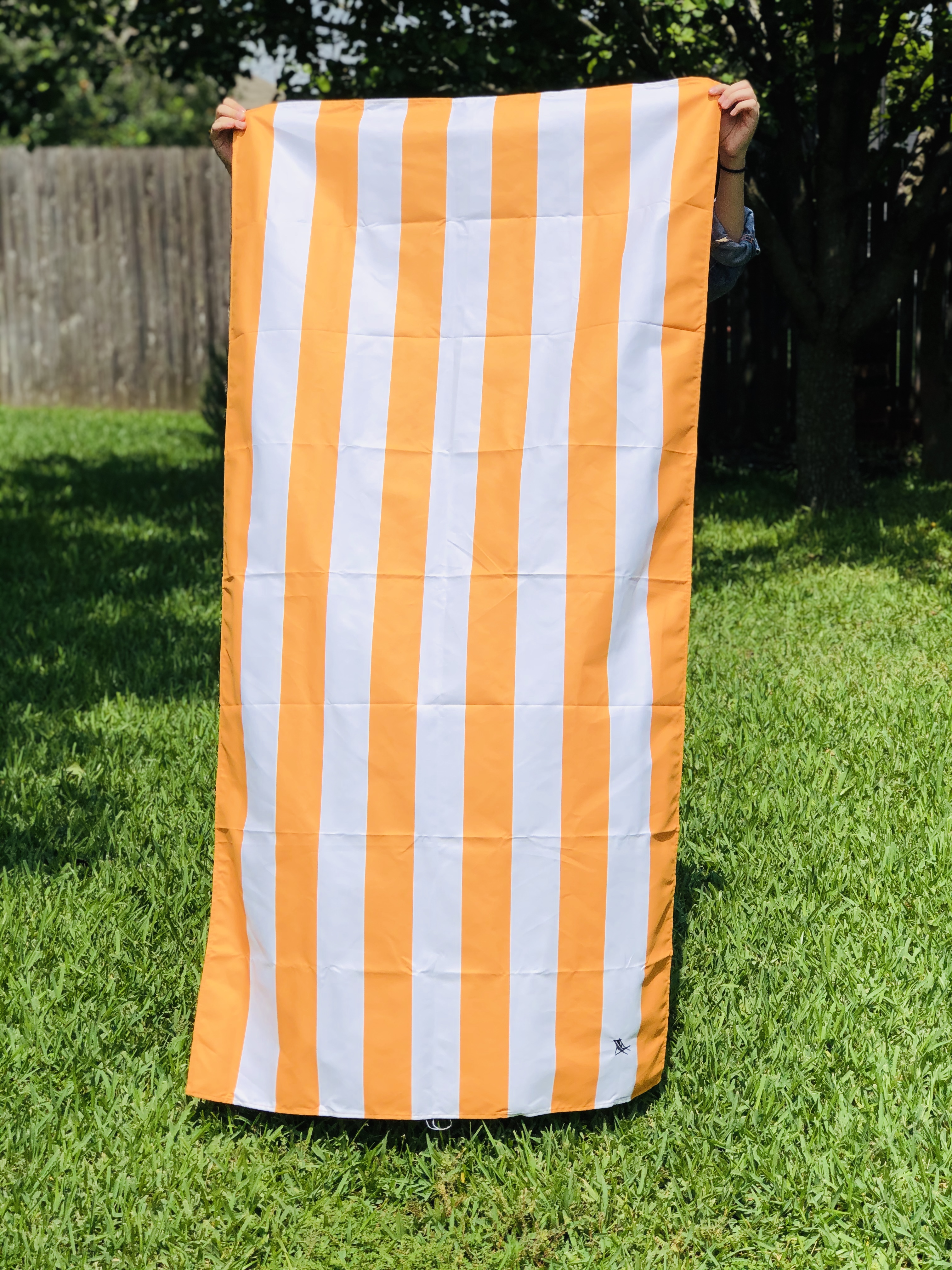 Here it is in all its glory!
I was well pleased with the August Nature's Wellness Box! The items were all of high quality and the food and beauty items were made of simple, clean ingredients. The bath salts and lip balm smelled lovely, but those deodorants were absolutely amazing! I have a bright, quick drying towel for my trips to the pool or beach, and the Noomz snack was super delicious. What a delightful assortment!
What do you think of Nature's Wellness Box?