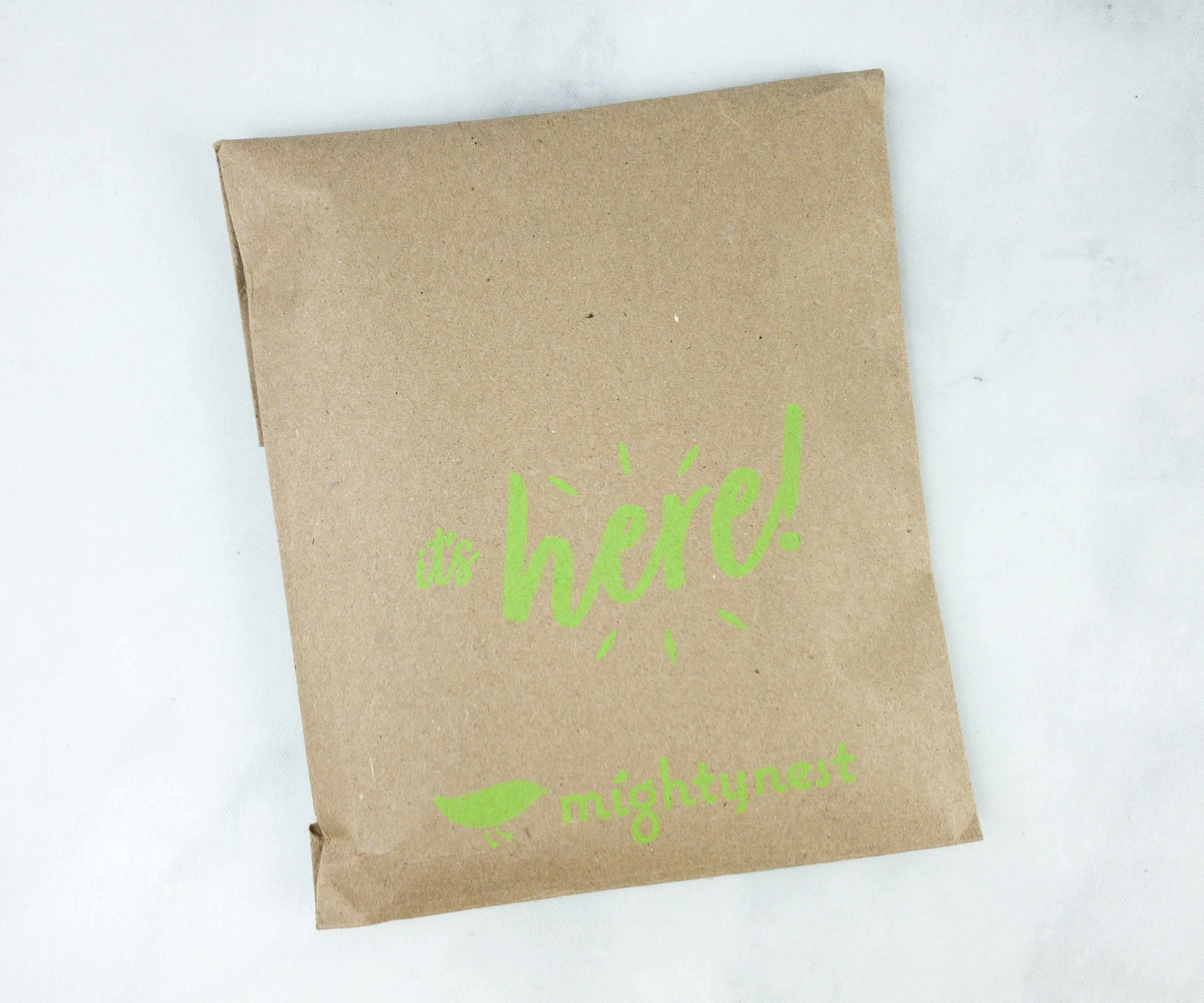 Mighty Fix is a monthly eco-friendly subscription from Mighty Nest that sends one item each month designed to help your family lead a healthy lifestyle. 15% of the cost of the subscription will be donated to the school of your choice.
Subscriptions now cost $11 a month, but there's a discount if you'll opt for an annual plan. Shipping is free and add-on items ship free, too.
DEAL: Get your first month for $3! Use coupon code  HELLOSUB3. Or, get 3 months free with an annual subscription (save $33)! Just use the coupon code FIXAYEAR to subscribe!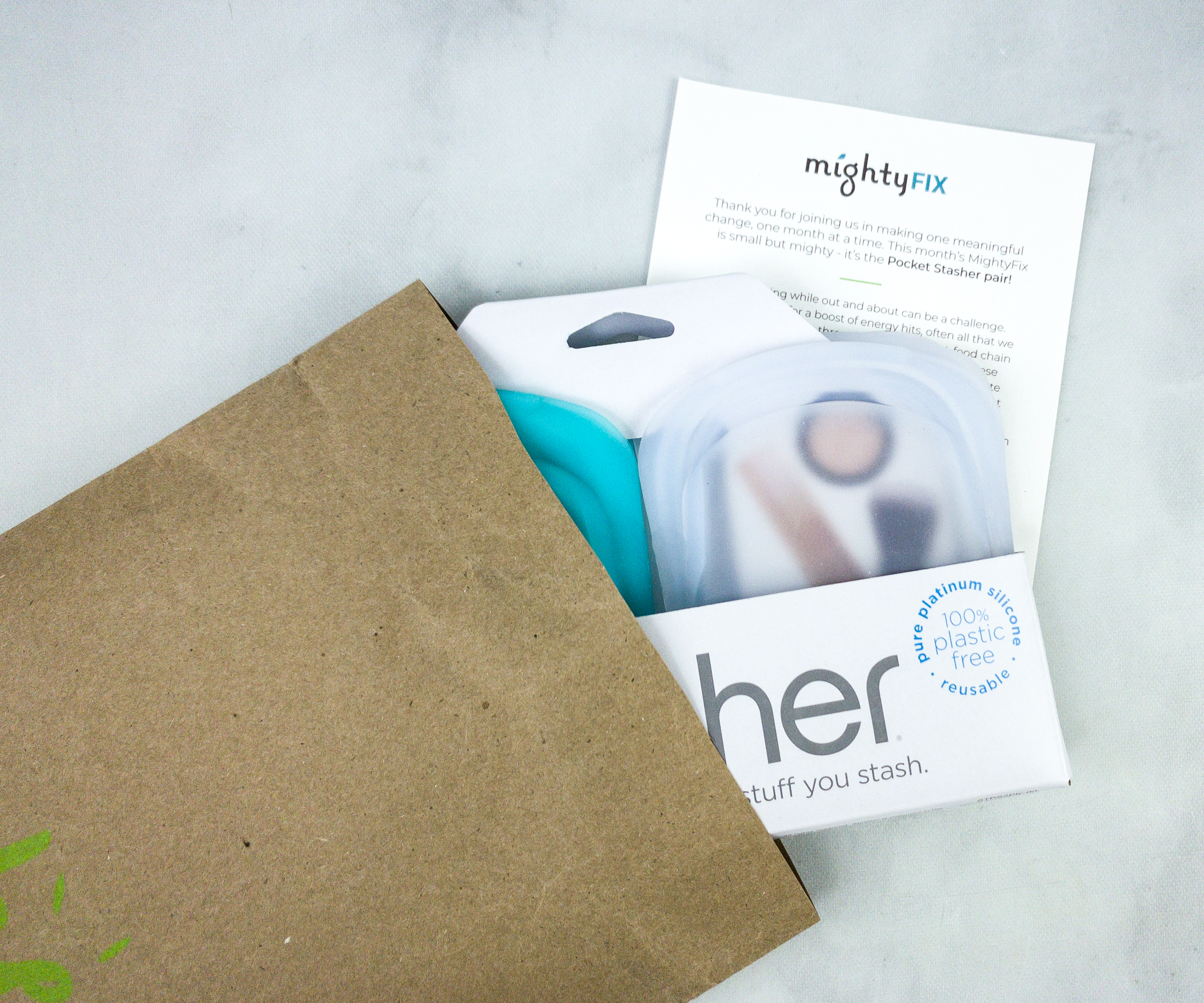 FYI – this subscription ships along with Mighty Body if you also subscribe to that. I totally love their environmentally conscious shipping practices.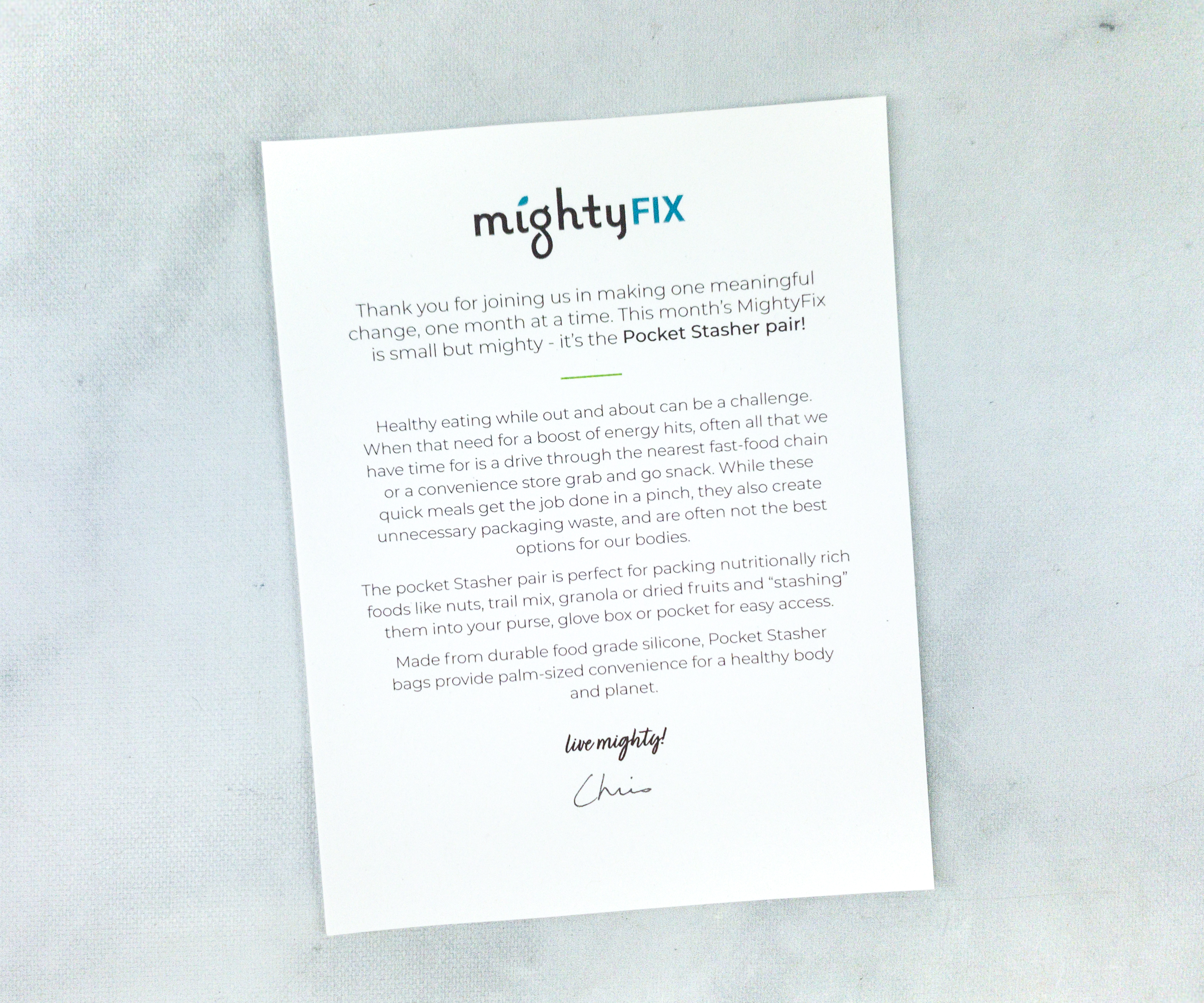 This month's box includes a card that contains a message from Mighty Fix.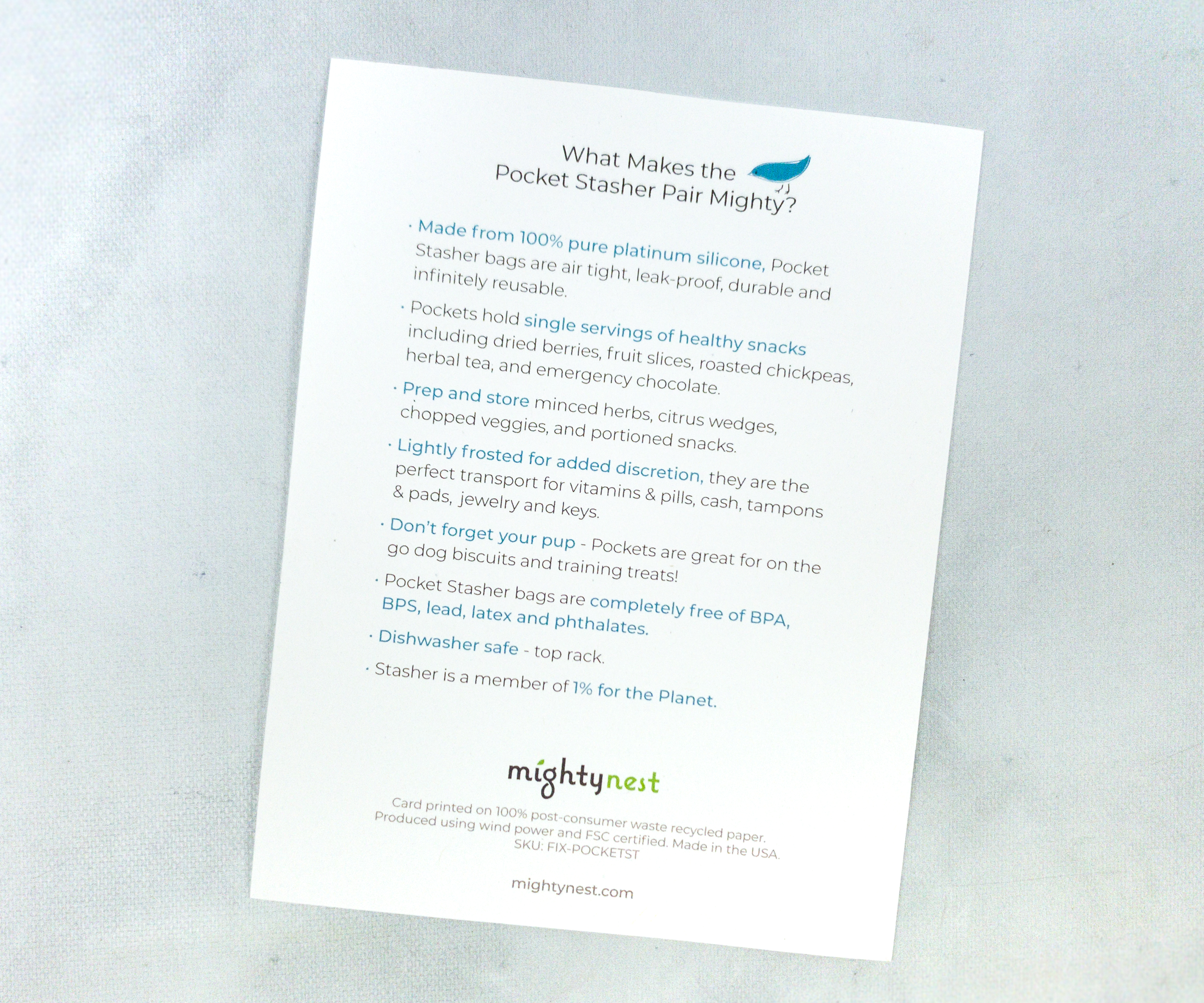 The back of the card lists down some reasons why this month's item is so mighty!
Everything in my package!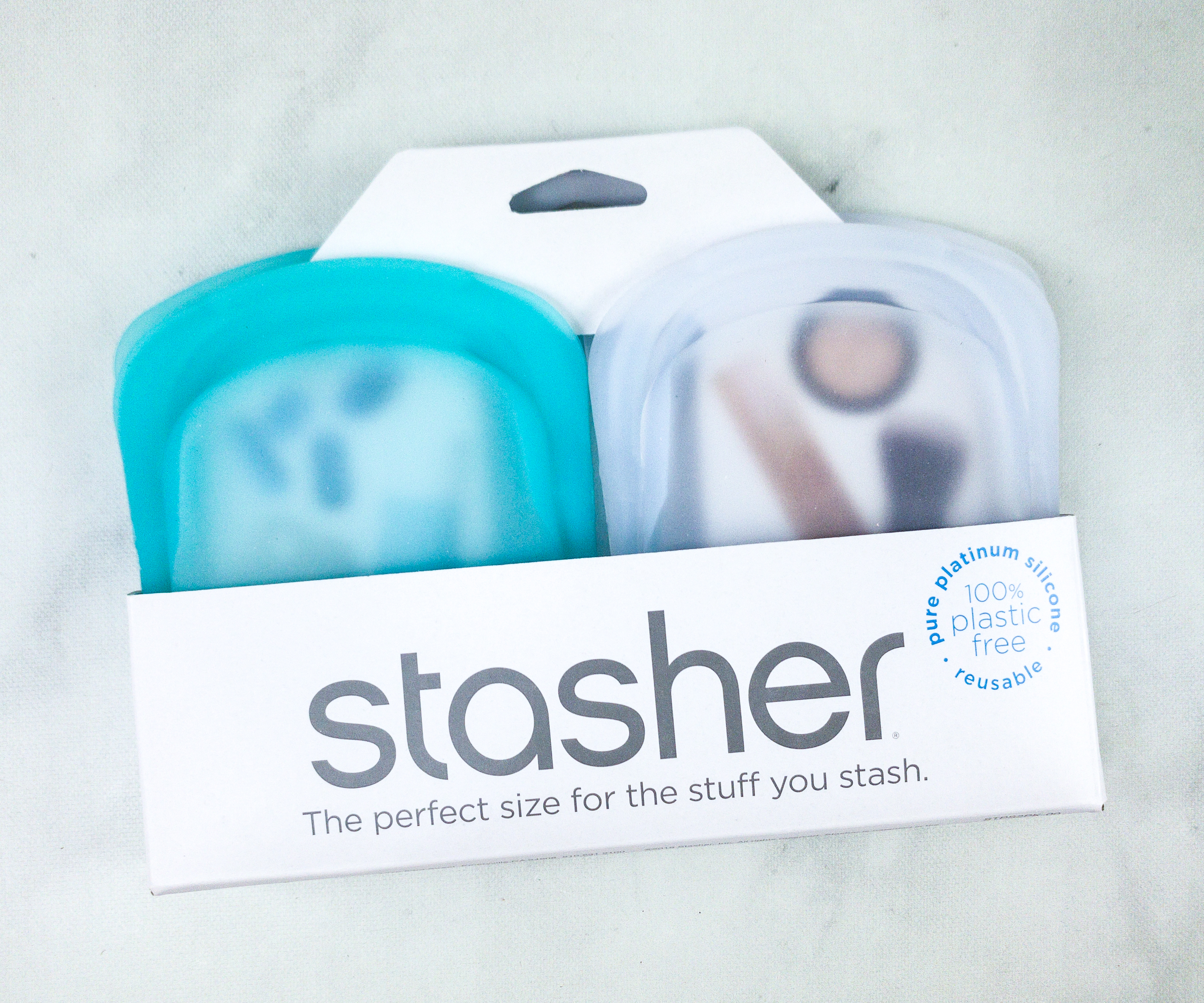 Stasher Pocket Size ($15.98) This month's featured Mighty Fix item is a pocket-sized stasher made from reusable silicone material. It's free from BPA, BPS, lead, latex, and phthalates!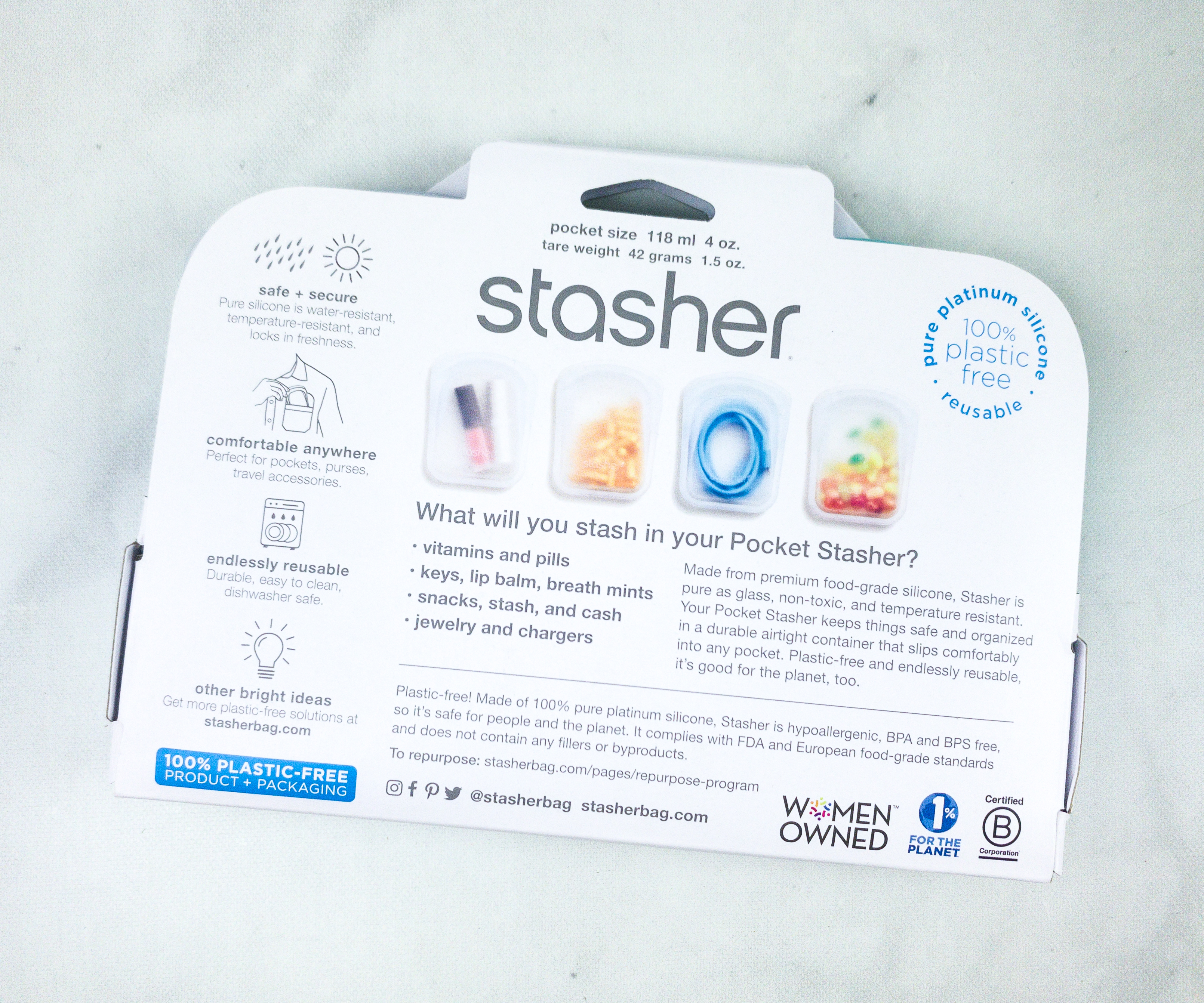 This an eco-friendly alternative for single-use plastic pouches for carrying your belongings. Since it's made of pure silicone, it's also weather and temperature resistant.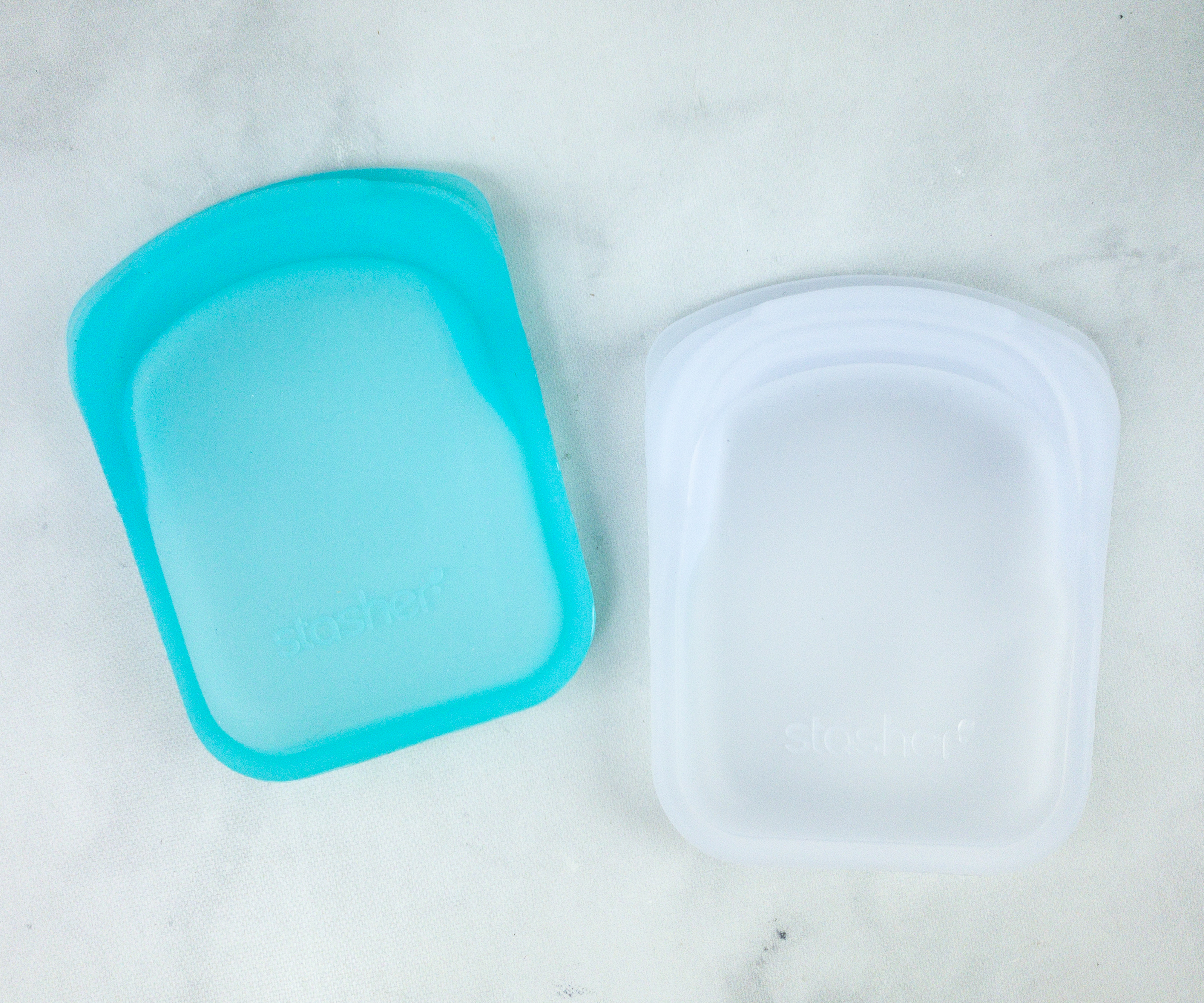 It's also sleek and easy to carry anywhere! This versatile container can hold small amounts of snacks like dried berries, sliced fruits, and roasted chickpeas, or even your vitamins and pills.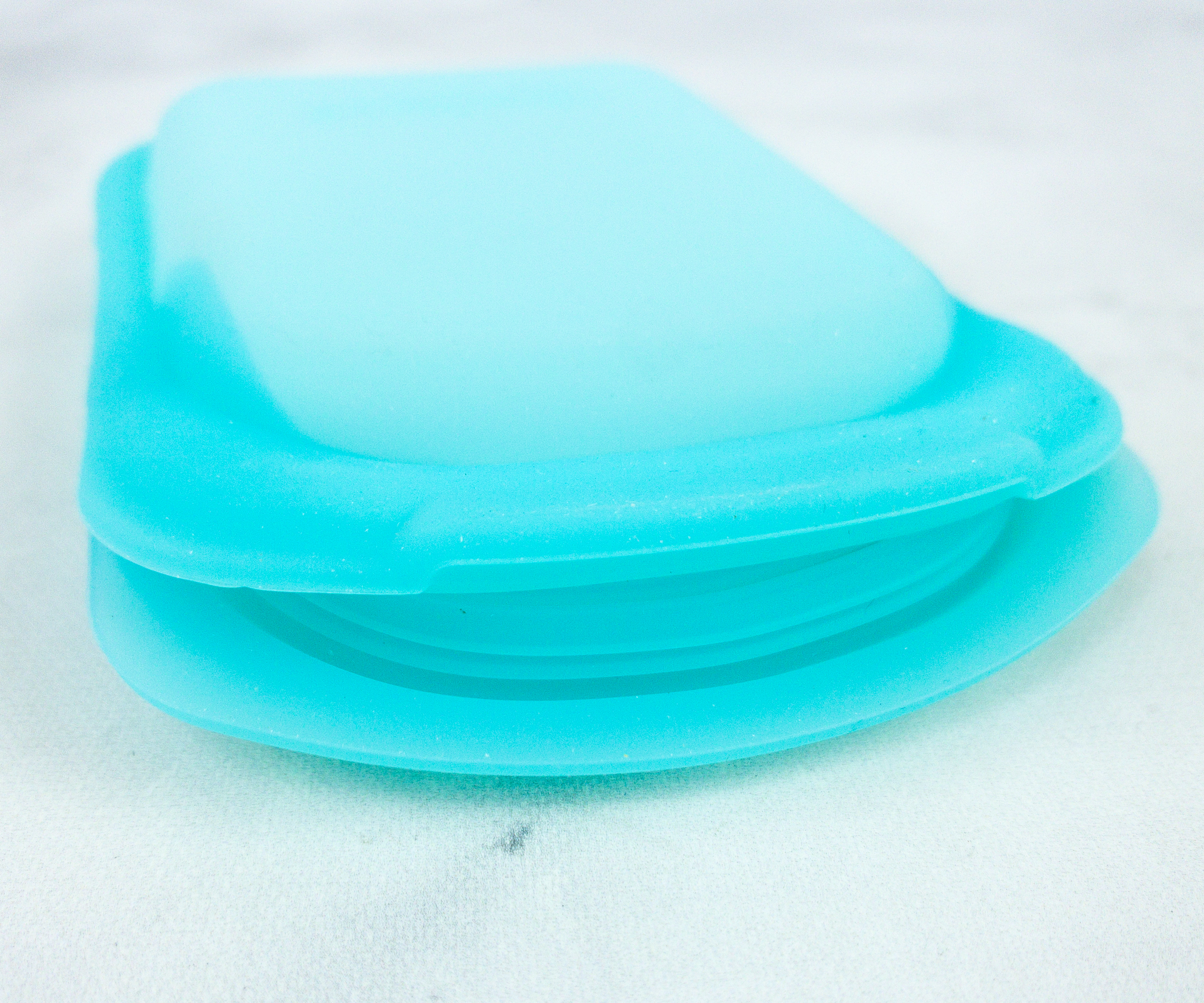 Since these stashers are soft, air-tight, leak-proof, and durable, you can also put your keys, cards, jewelry, or even gadgets for safe-keeping purposes. Cleaning it is also an easy task since it's dishwasher safe!
I love this month's eco-friendly item from Mighty Fix! The silicone container helps me organize my stuff, and I love that it's so versatile. It can be used for edible items, medicines, and even non-edible ones like accessories and other trinkets. The quality is also pretty impressive since it's made of pure silicone. It's so convenient to carry and use, I can easily slide it in my bag, or in my back pocket, and access it quickly whenever I need it. I will surely put it to good use! If you're like me who is interested in environmentally-friendly items for the home and for personal use, this subscription is worthy of a try. Another thing to love about it is that the items always exceed the price of the subscription!
What do you think of Mighty Fix?