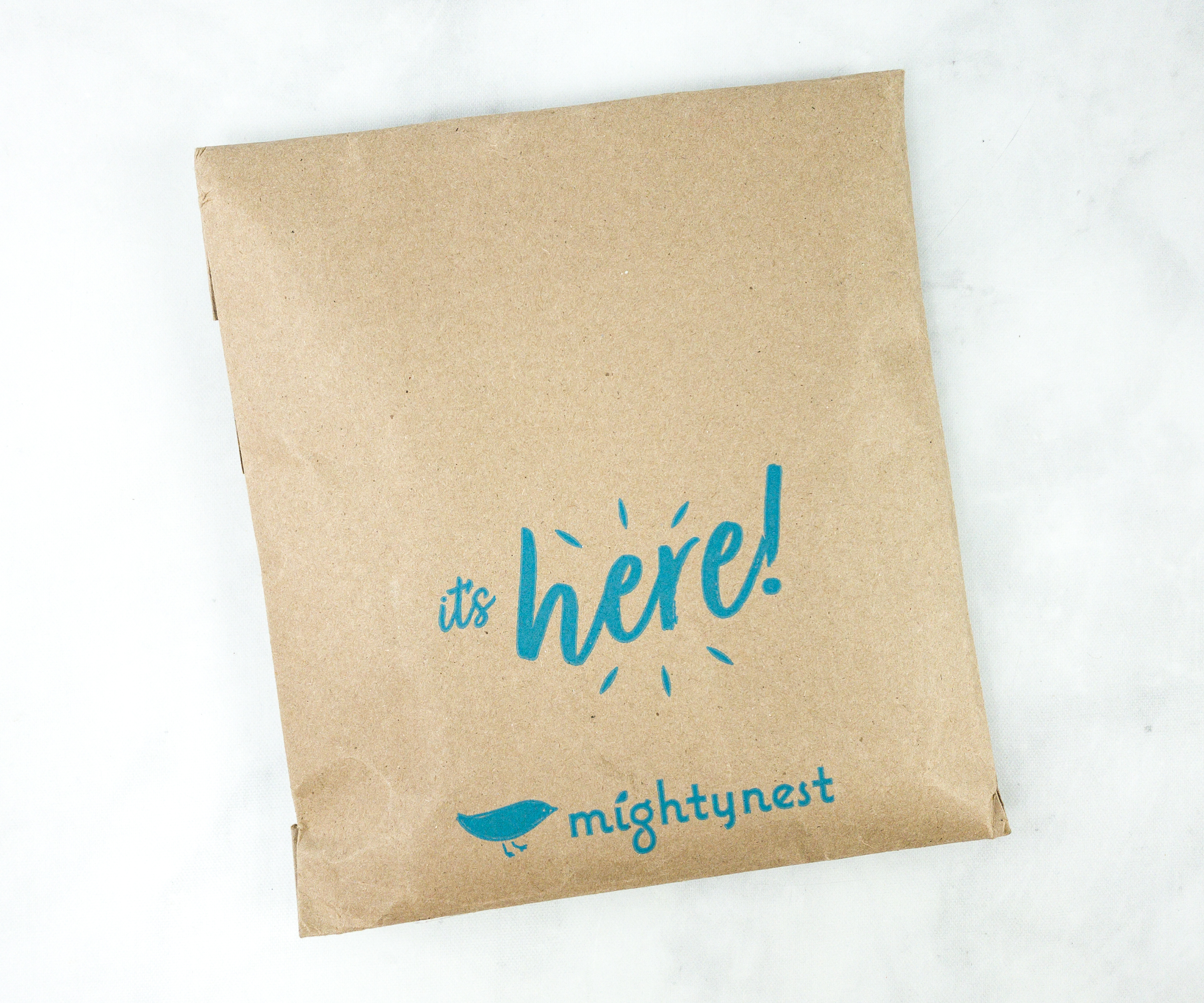 Mighty Fix is a monthly eco-friendly subscription from Mighty Nest that sends one item each month designed to help your family lead a healthy lifestyle. 15% of the cost of the subscription will be donated to the school of your choice.
Subscriptions now cost $11 a month, but there's a discount if you'll opt for an annual plan. Shipping is free and add-on items ship free, too.
DEAL: Get your first month for $3! Use coupon code  HELLOSUB3. Or, get one month free with an annual subscription (save $10)! Use coupon code 12MONTH-1FREE.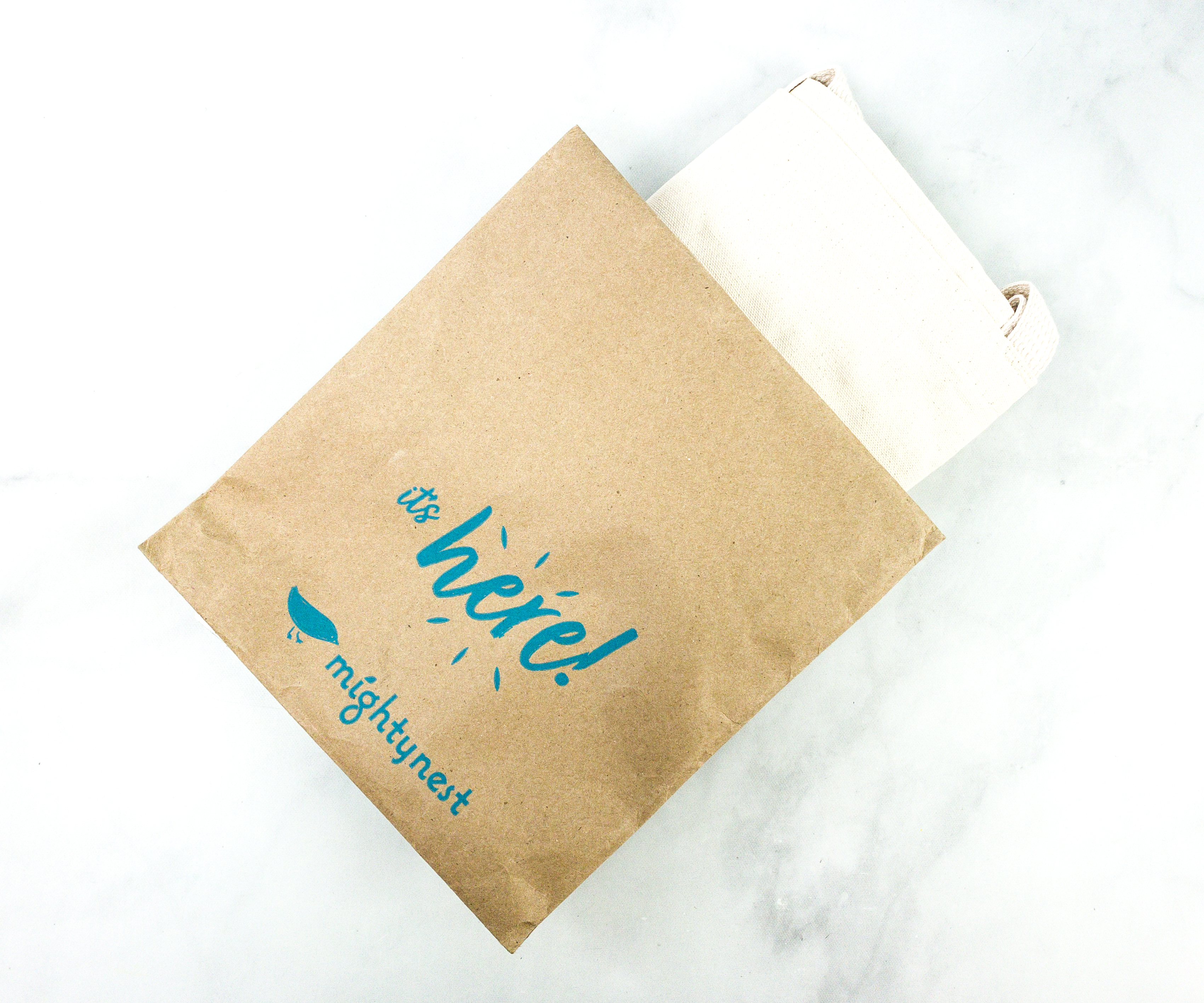 FYI – this subscription ships along with Mighty Body if you also subscribe to that. I totally love their environmentally conscious shipping practices.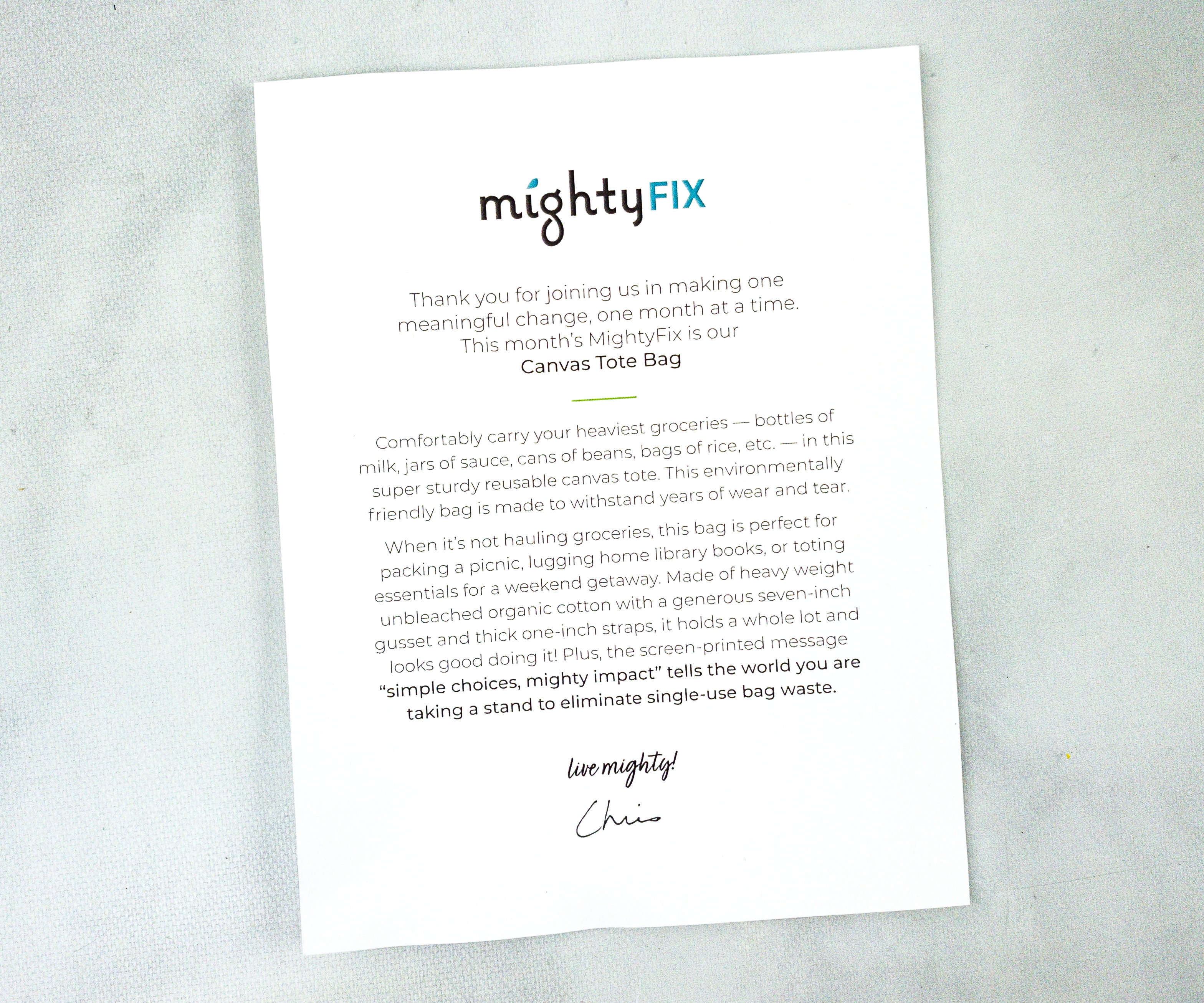 This month's box includes a card that contains a message from Mighty Fix.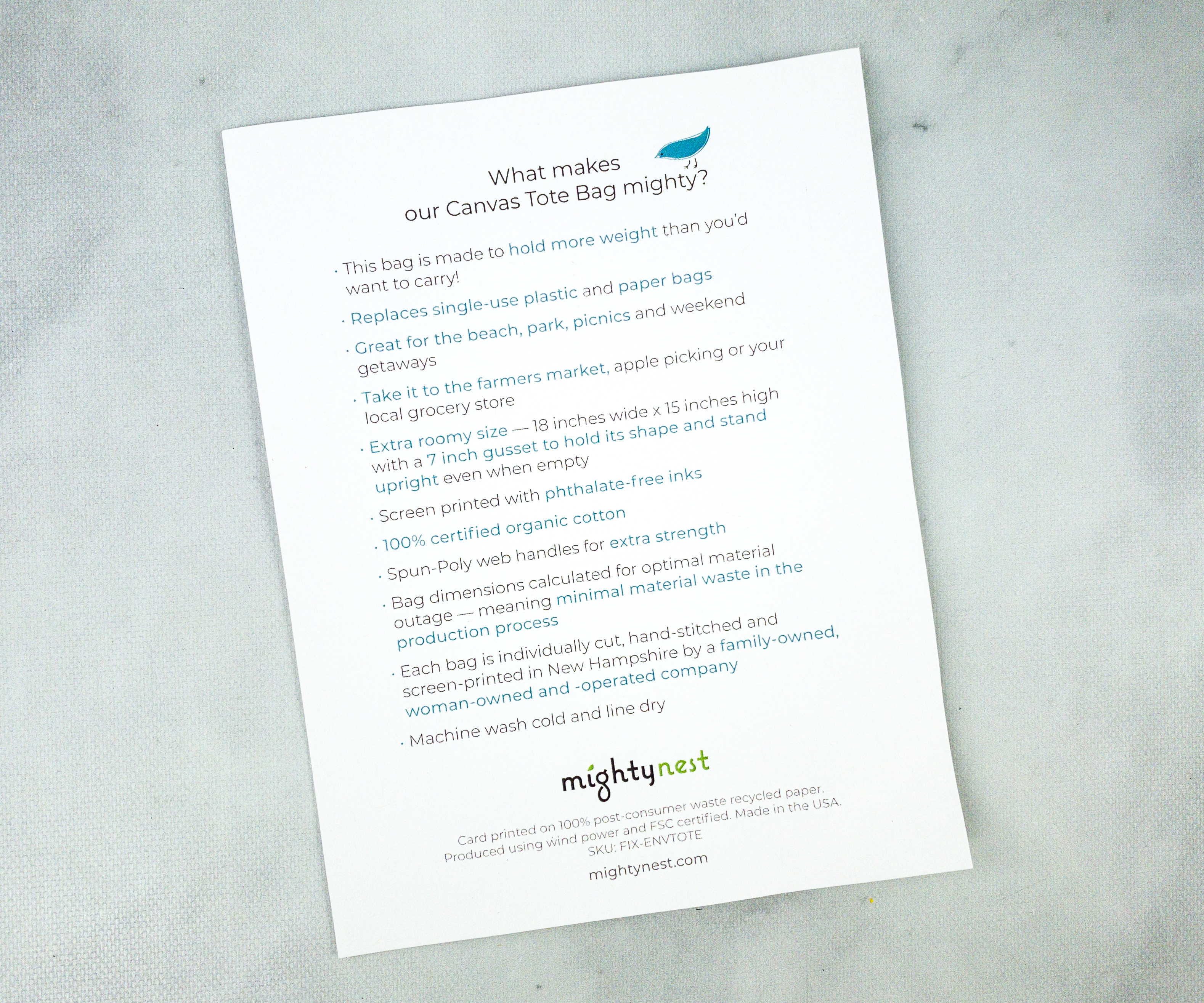 The back of the card lists down some reasons why this month's item is so mighty!
Everything in my package!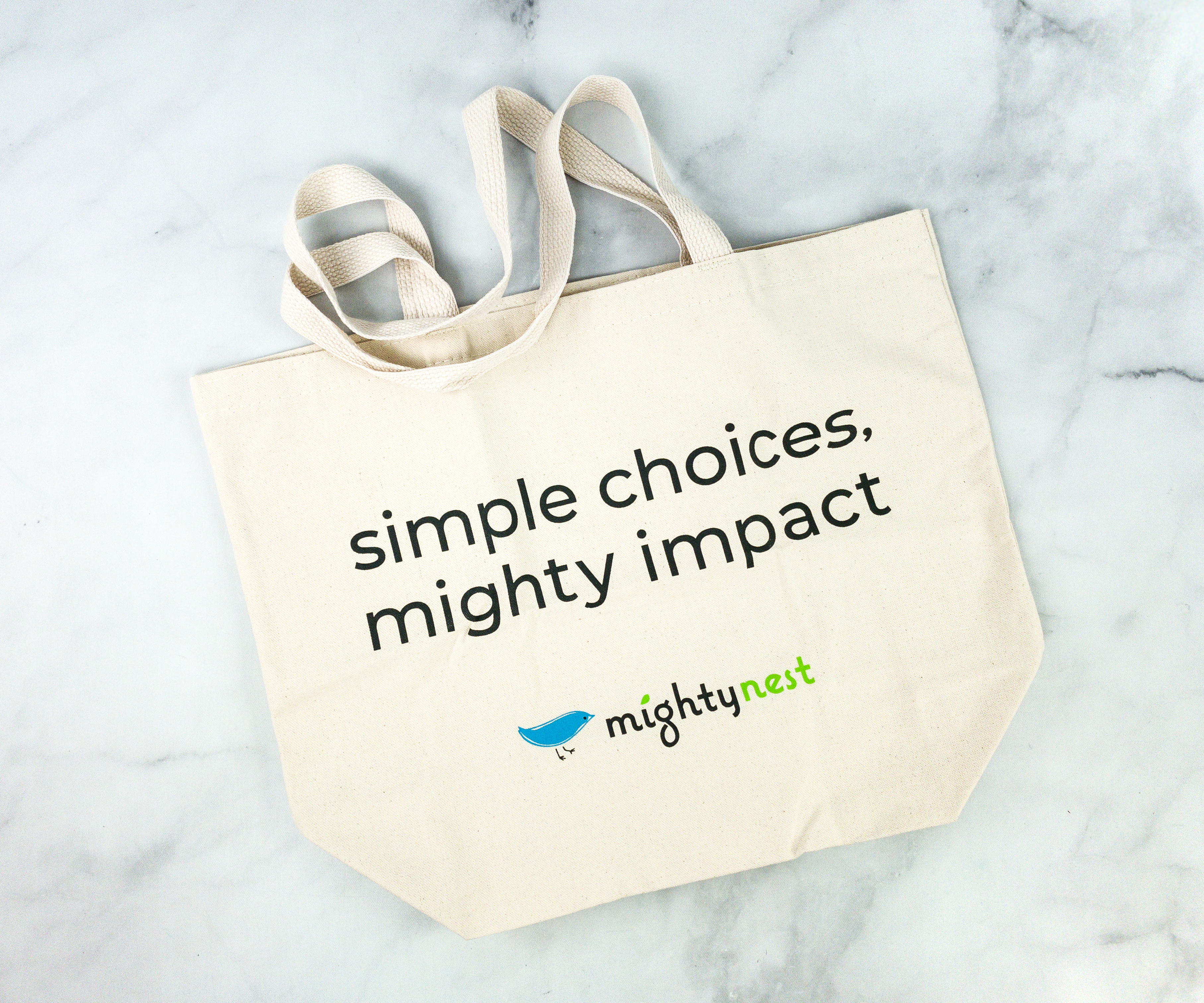 Canvas Tote Bag. A great alternative for single-use plastics, this canvas tote bag can carry heavy groceries and can be used for packing picnics or weekend trip essentials as well. It's made with heavy weight organic cotton and features a 7-inch gusset and 1-inch spun-poly web handles.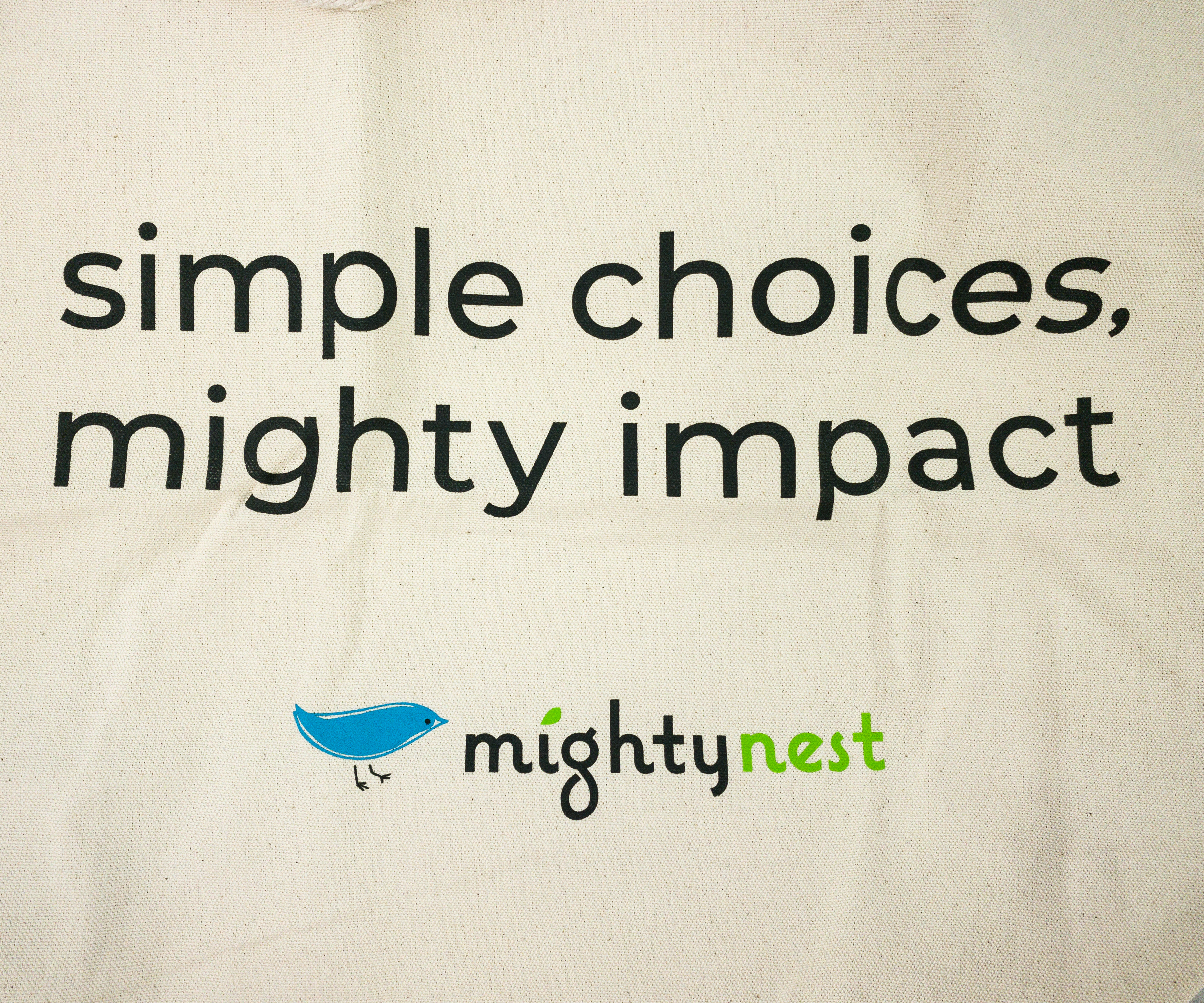 The canvas bag is unbleached. It also features the Mighty Nest branding on it, plus a quote that reminds us of why we should continue our eco-friendly lifestyle: "simple choices, mighty impact". The ink used for these prints are phthalate-free!
It's big and spacious! It might look like a simple canvas bag, but it's specially designed to hold a lot of weight, so it can remain durable for longer use. Cleaning the bag is also pretty easy. It can be machine-washed and then line dried!
Even small changes can make a big difference! This month's item is a perfect example, because using a reusable bag instead of single-use plastics everytime we shop outside or when we travel can help reduce plastic waste. Even the materials and the process of making this bag are eco-friendly! Mighty Fix is consistent in introducing us to green alternatives for items we use daily, and that's really a great help! If you're also trying to start an eco-friendly lifestyle, this is a good subscription to consider!
What do you think of Mighty Fix?