The Lovevery The Organic Nap Mat is now available! The Nap Mat is $80, and is made from 100% organic material! This set includes a padded mat, pillow, blanket, and custom buckles!
Bring the comfort of home on the go with the 100% organic, OKEO-TEX® certified Nap Mat. The cozy set includes a padded mat, blanket, pillow, and custom buckles made for little hands—all in one piece—so your child wakes up ready for more exploring. Watch your child take the lead on their naptime routine as they roll it, store it, and carry it on their own.
DEAL:  Get 10% off on 3+ months prepaid subscriptions. Deal applies automatically, just use this link to subscribe.
Here's more info about The Organic Nap Mat:
Recommended for children 18+ months and designed for the average five-year-old maximum height
Complete, one-piece naptime set with a pillow, blanket, mat, and carrying case
Encourages independence and healthy routines
100% organic cotton outer with poly filling, plastic buckles, and straps
OEKO-TEX®️ certified to protect your child's sensitive skin from harmful chemicals and irritants
Here's what you'll get: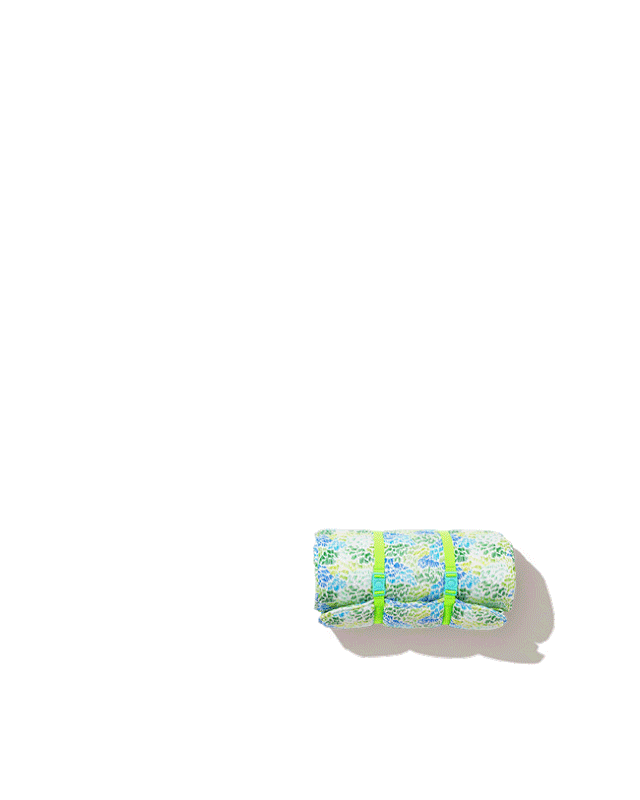 And here are the Lovevery Playthings available:
The Block Set ($90)
A brilliant, practical system of solid wood blocks for building spatial, language, and problem-solving skills. 70 heirloom quality pieces that work with each other in more than 20 stage-based activities. Years of learning through play, crafted by child development experts.
The Buddy Stroller ($55)
The perfect companion for playing pretend, the Buddy Stroller is built at just the right height for your toddler's arms and hands. Sized for dolls and other playthings.
The Organic Cotton Play Tunnel ($50)
Kids love playing hide and seek with The Play Tunnel, helping develop strength and balance even after your toddler has started walking. Ideal for open-ended creative and active play
The Pull Pup ($22)
A fun rolling friend to promote coordination, grip, and gross motor development. Little hands can make the ears and tail stand up and stay up!
The Play Gym ($140)
Our award-winning debut product includes everything you need in an activity gym for a whole year of play. Converts into a cozy fort with the included play space cover.
The Black and White Cards ($7)
High-contrast images with varing pattern complexity help develop and strengthen your baby's vision, while playful themes will give you fun ways to build vocabulary. Perfect on the go or as expansion sets to your favorite Lovevery playthings with cardholders.