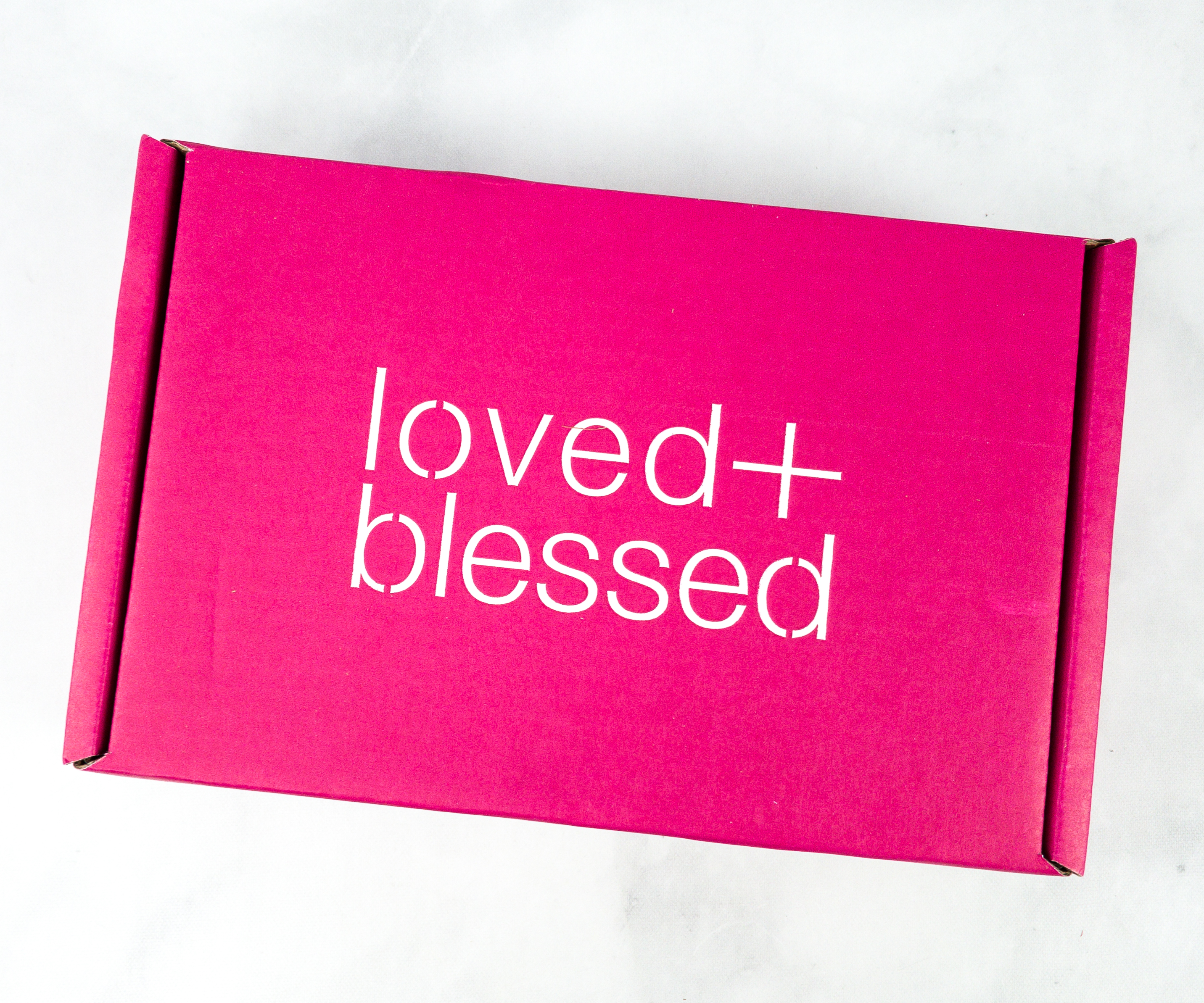 Loved + Blessed is a monthly membership and Christian subscription care package for women who want to live life encouraged. Aside from the box of encouragement, subscribers will also receive access to a blog article, a 4-week life appreciation workbook, 4 video lessons, an online fellowship in their private community, and access to their library of past videos and workbooks. A month-to-month subscription costs $25 and you can also opt to get a 3-month prepaid subscription for $60, which means you'll save $15!
DEAL: Get $5 off your first box! Use coupon code HELLO5. Cannot be combined with other offers.
The items were packed with bright pink wrapping paper.
This month's theme is ALL THINGS.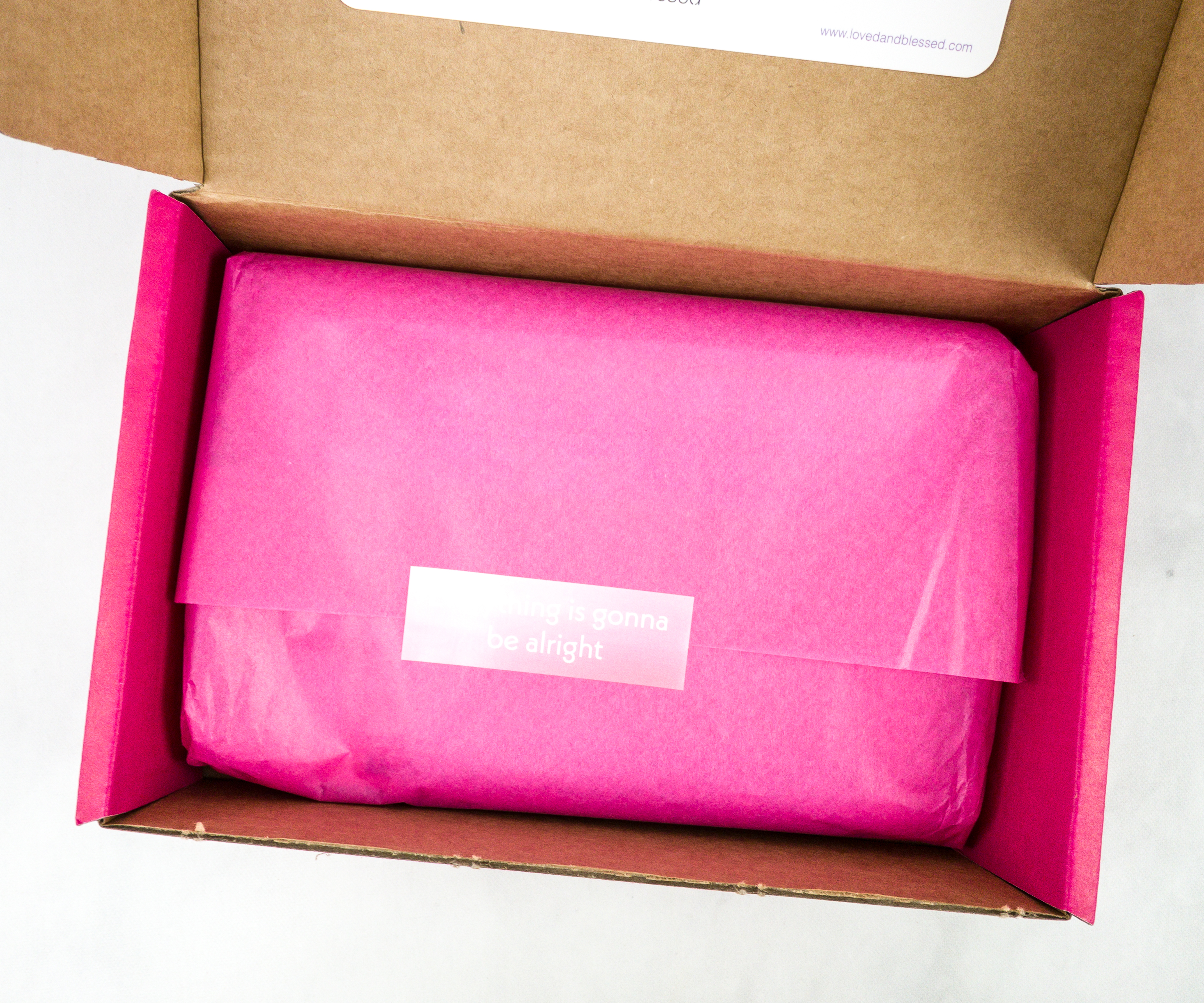 There's a sticker that seals the wrapping paper. It says "Everything is gonna be alright." INDEED!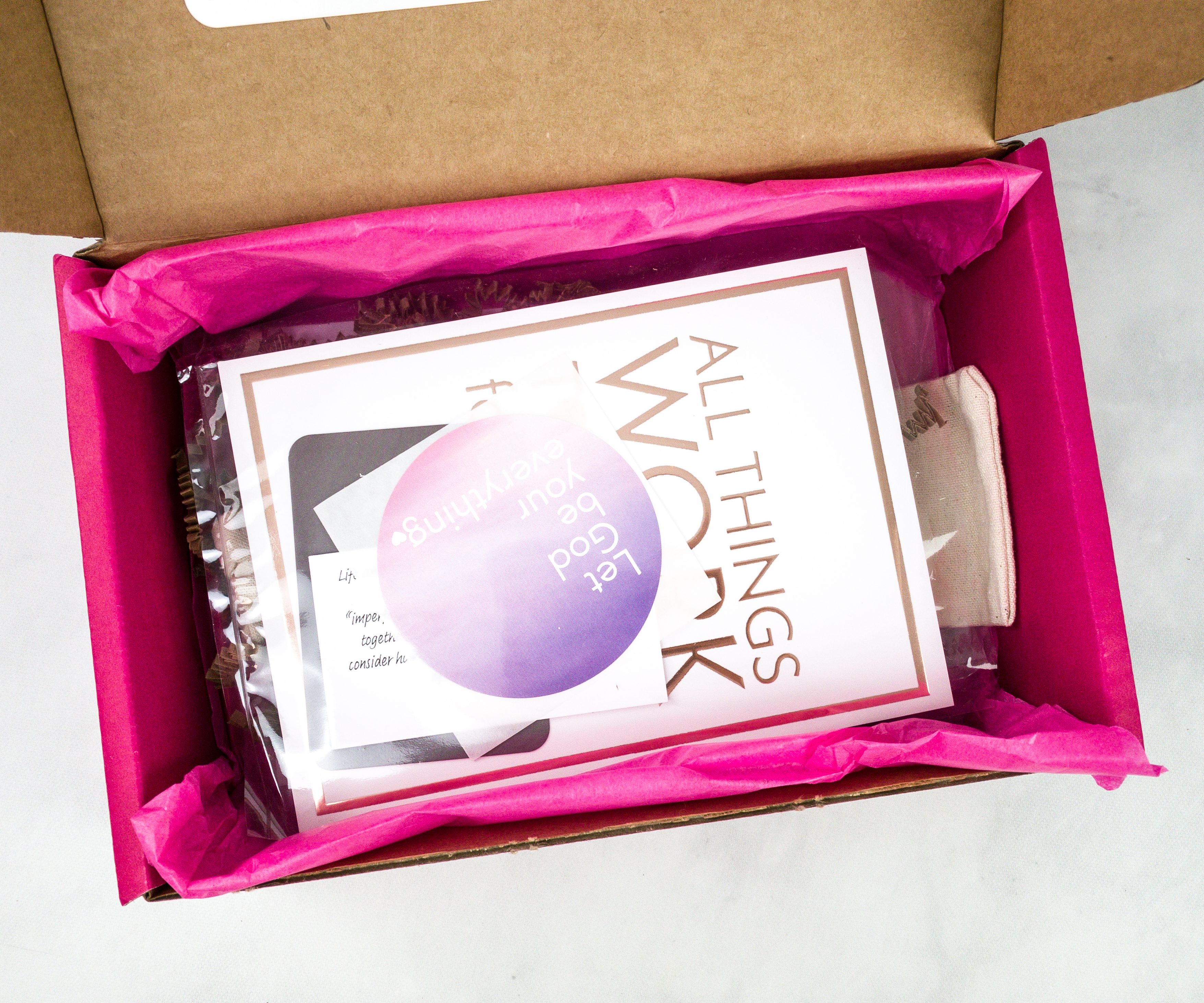 The items were packed with bright pink wrapping paper and brown squiggles.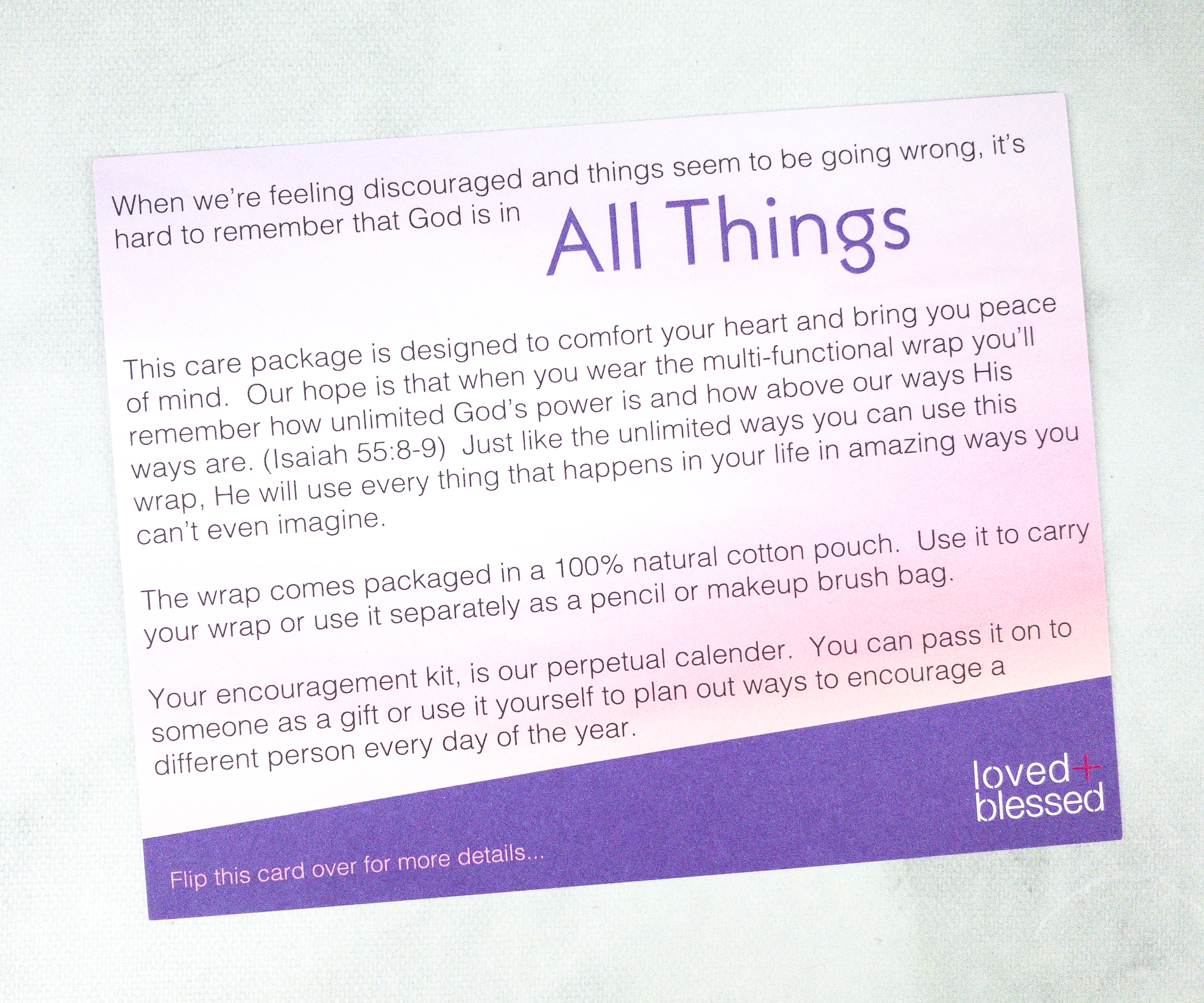 The card features a lot of nice things about this month's box and theme.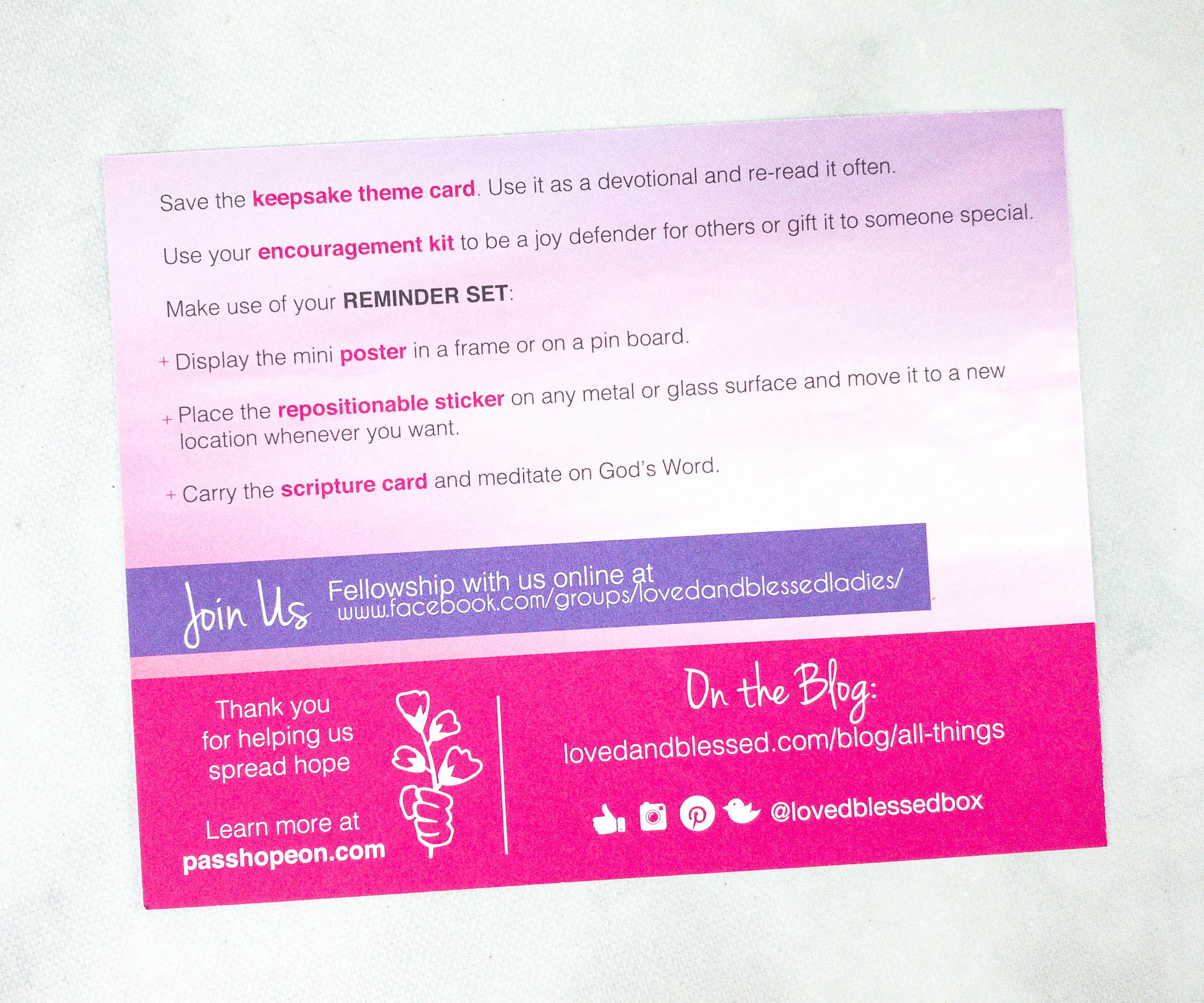 Listed at the back of the card are some reminders about the items inside the box. This box also supports several ministries and non-profit organizations.
Here's another info card! It features a heartwarming message:
We've prayed over this box and hope God will use it to speak to your heart.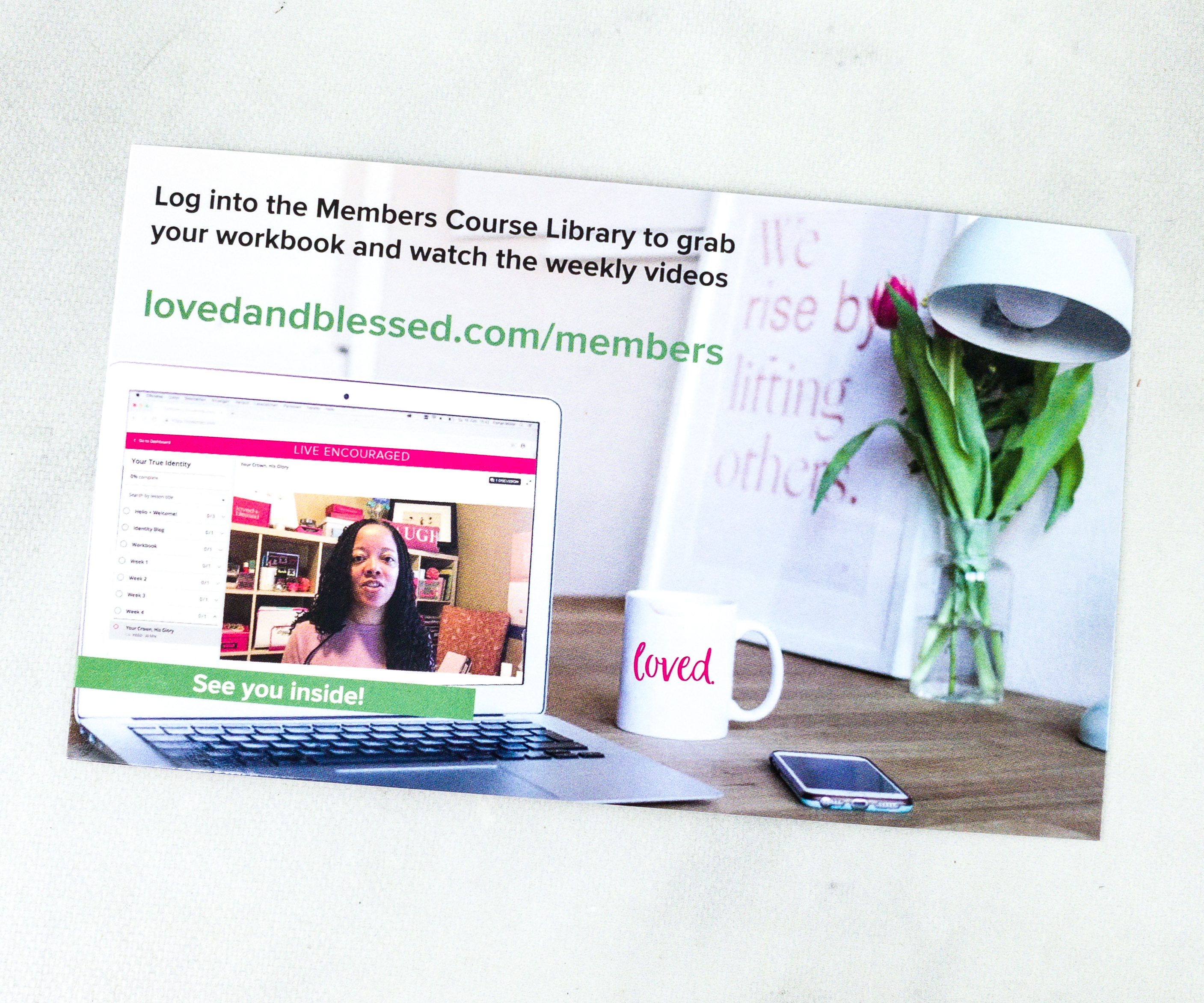 On the other side of the card, there's a reminder to log into the Members Course Library!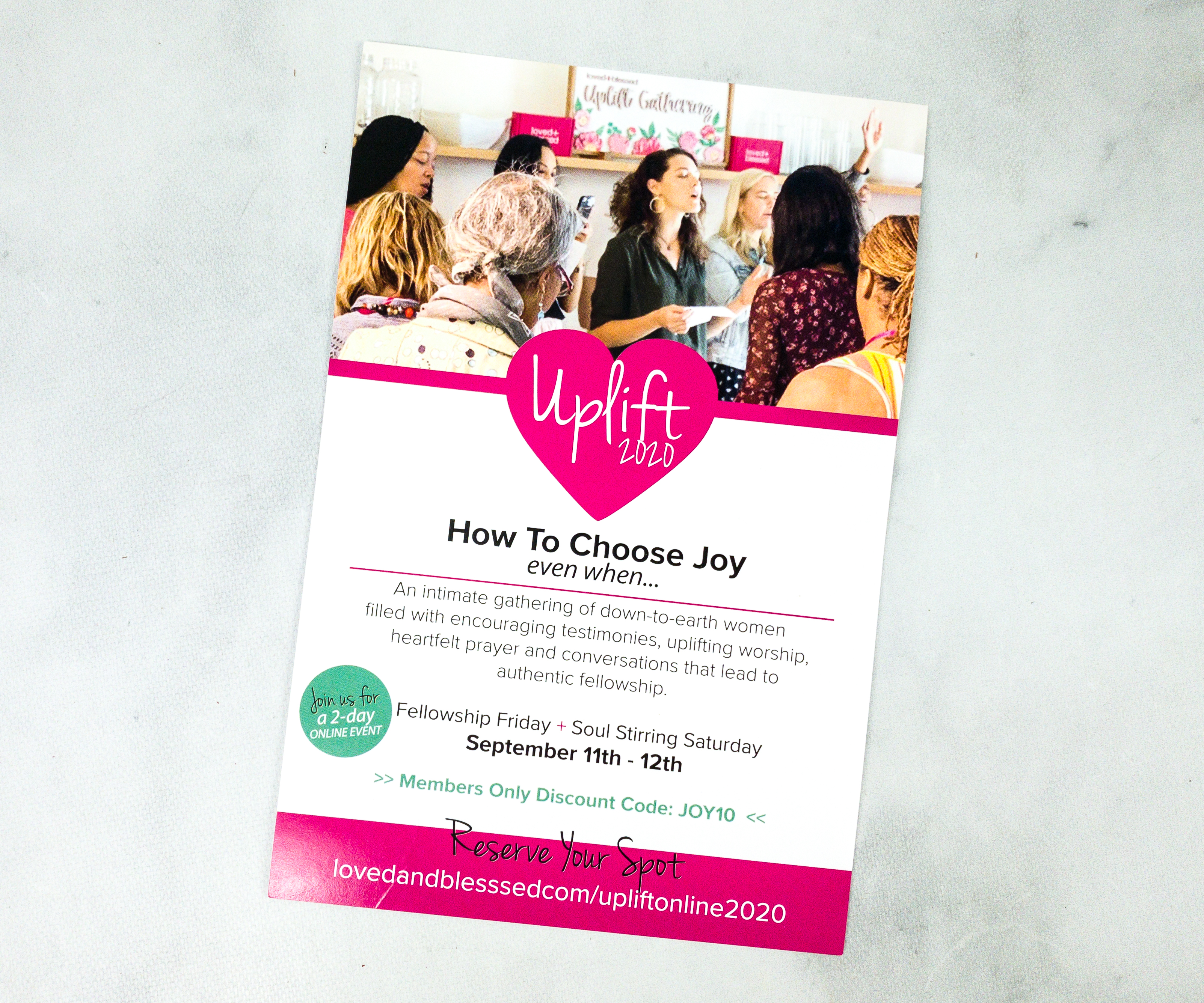 There's also an Ad for Uplift 2020 which will take place in September.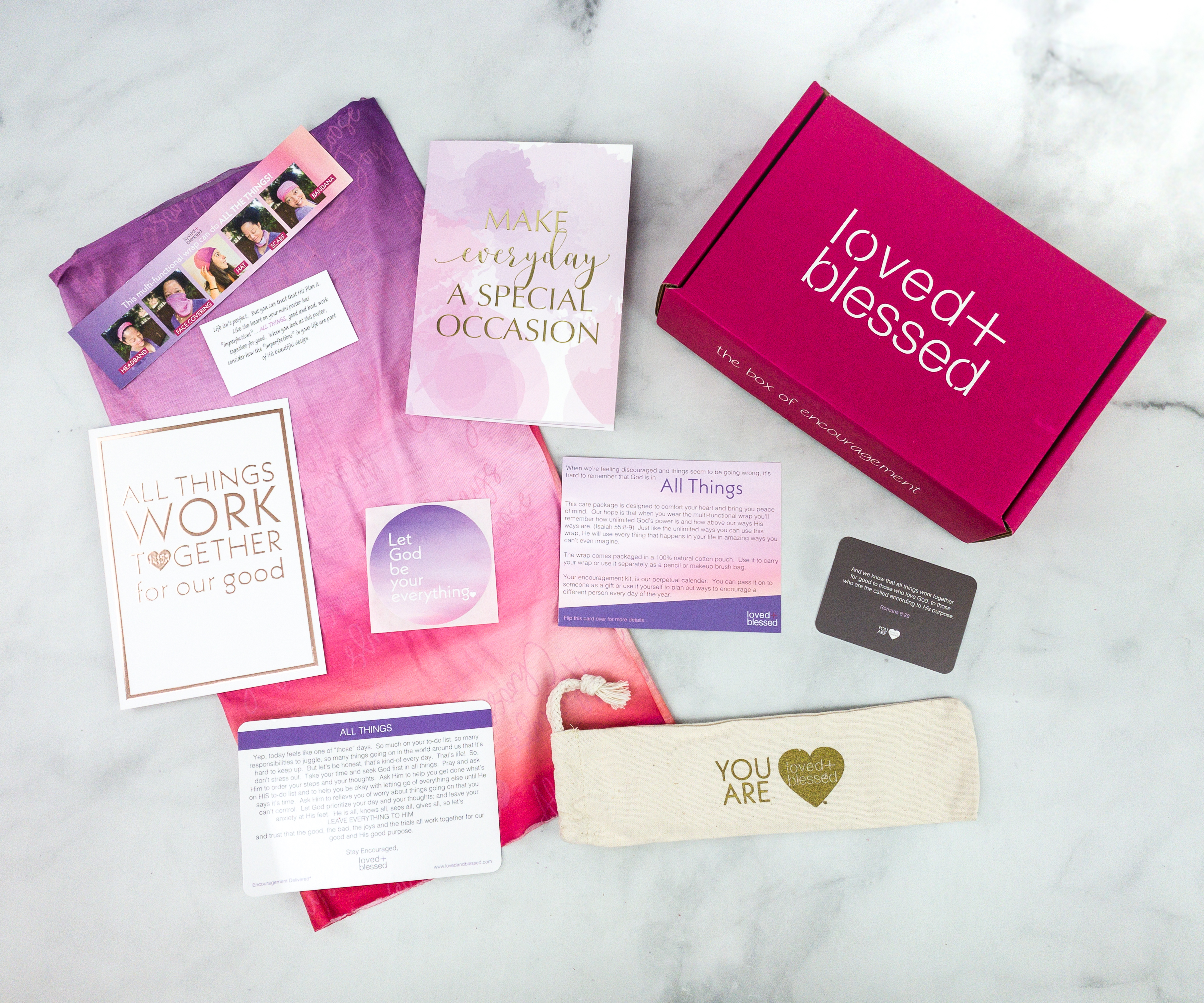 Everything in the September 2020 box!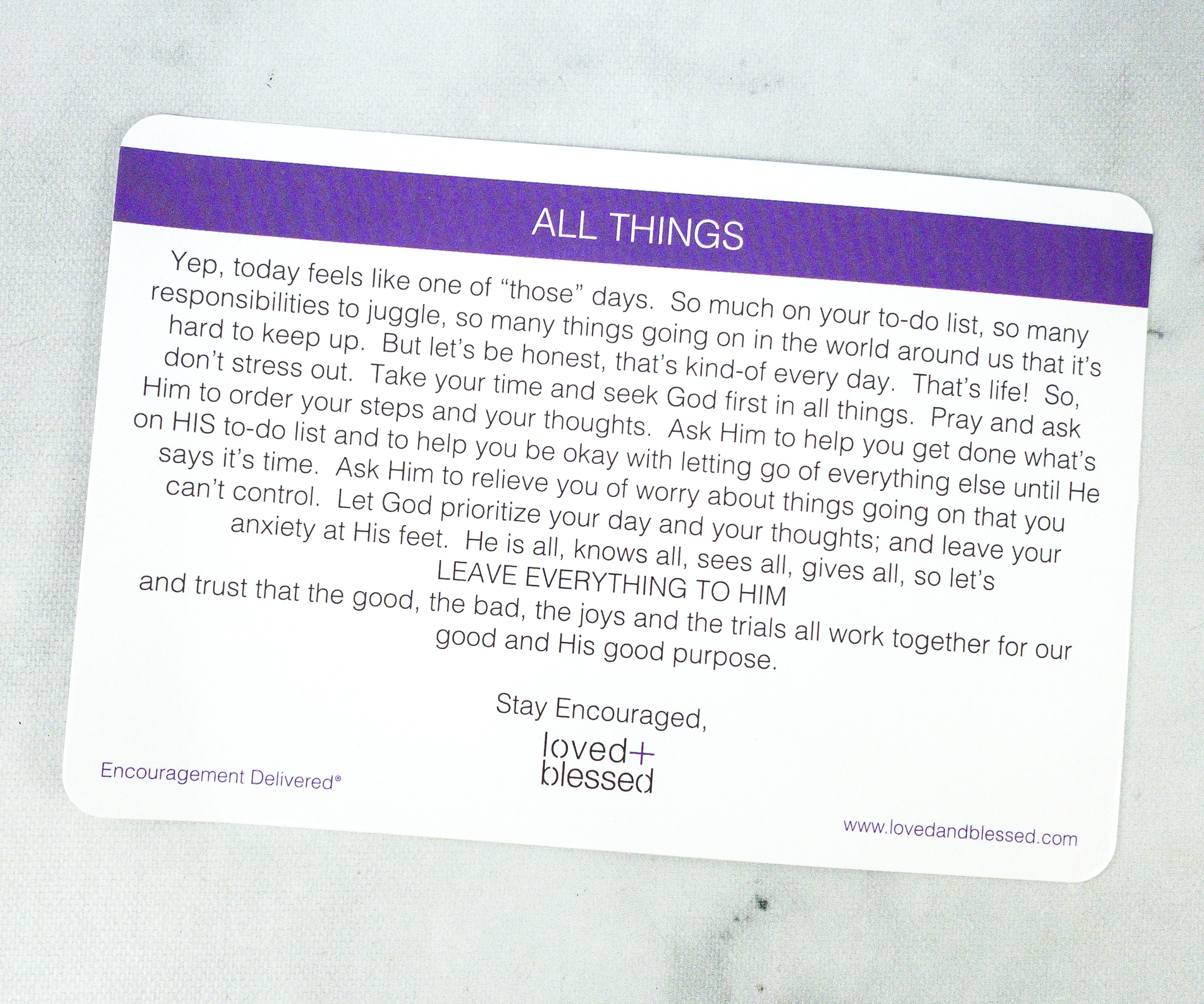 Keepsake Theme Card. Here's the card that will help you get inspired. You can re-read it often or even use it as a devotional.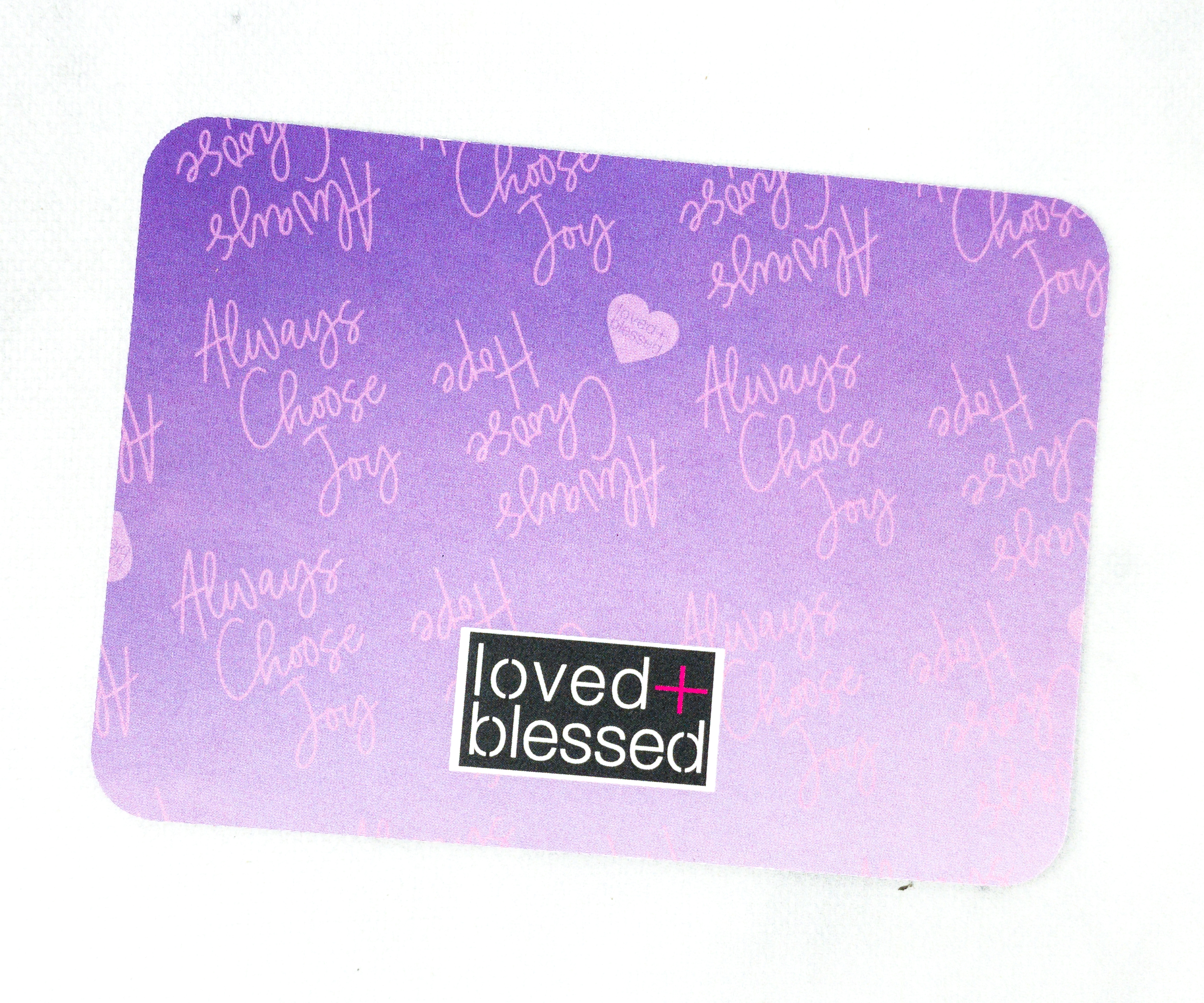 Scripture Card. Every box contains a scripture card. This month's design is really inspirational as it encourages you to choose joy and hope.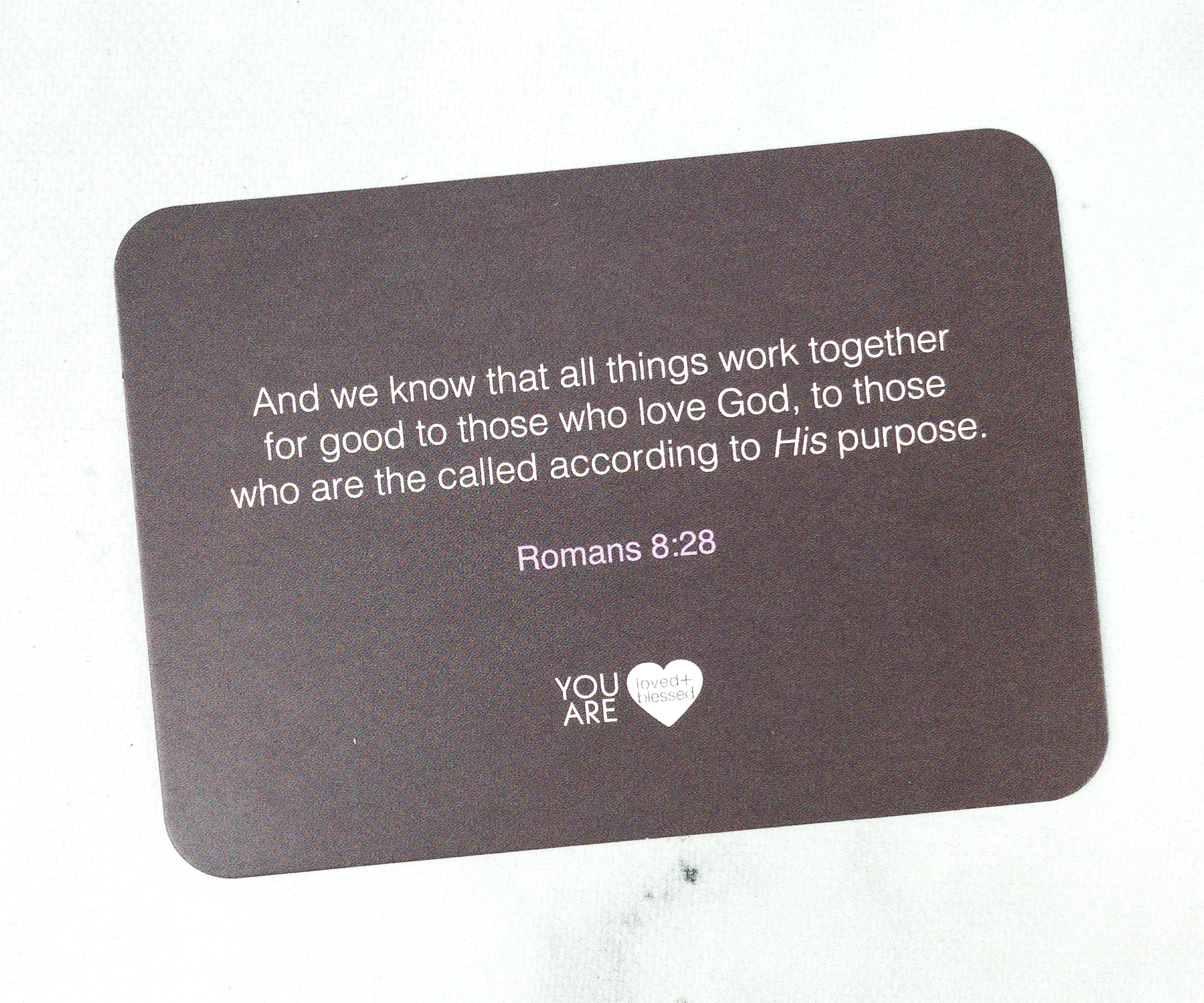 The scripture on the flip side is from Romans 8:28.
And we know that all things work together for good to those who love God, to those who are the called according to His purpose.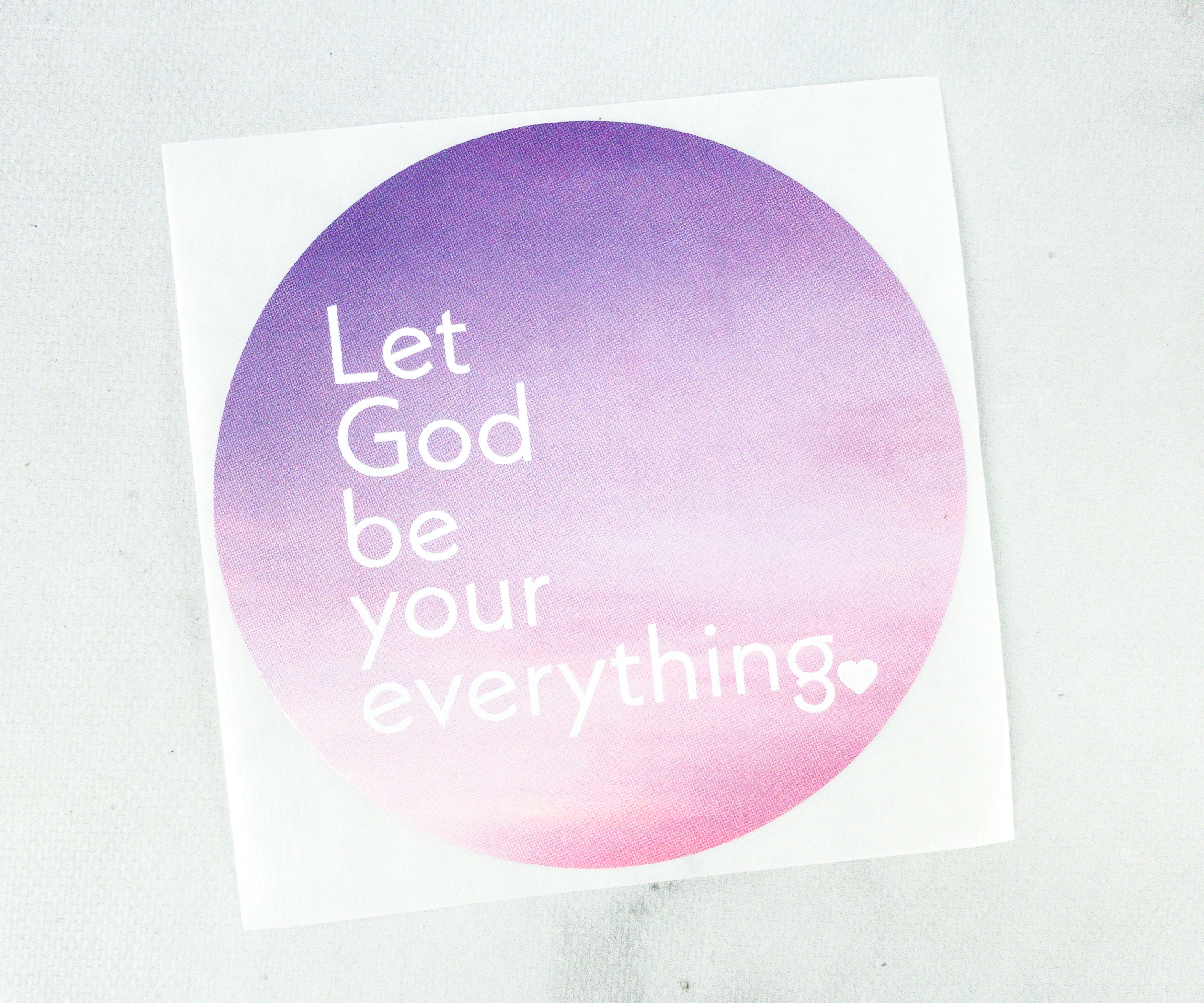 Repositionable Sticker. Just like the scripture card, the sticker this month features a really nice message, which is "Let God be your everything".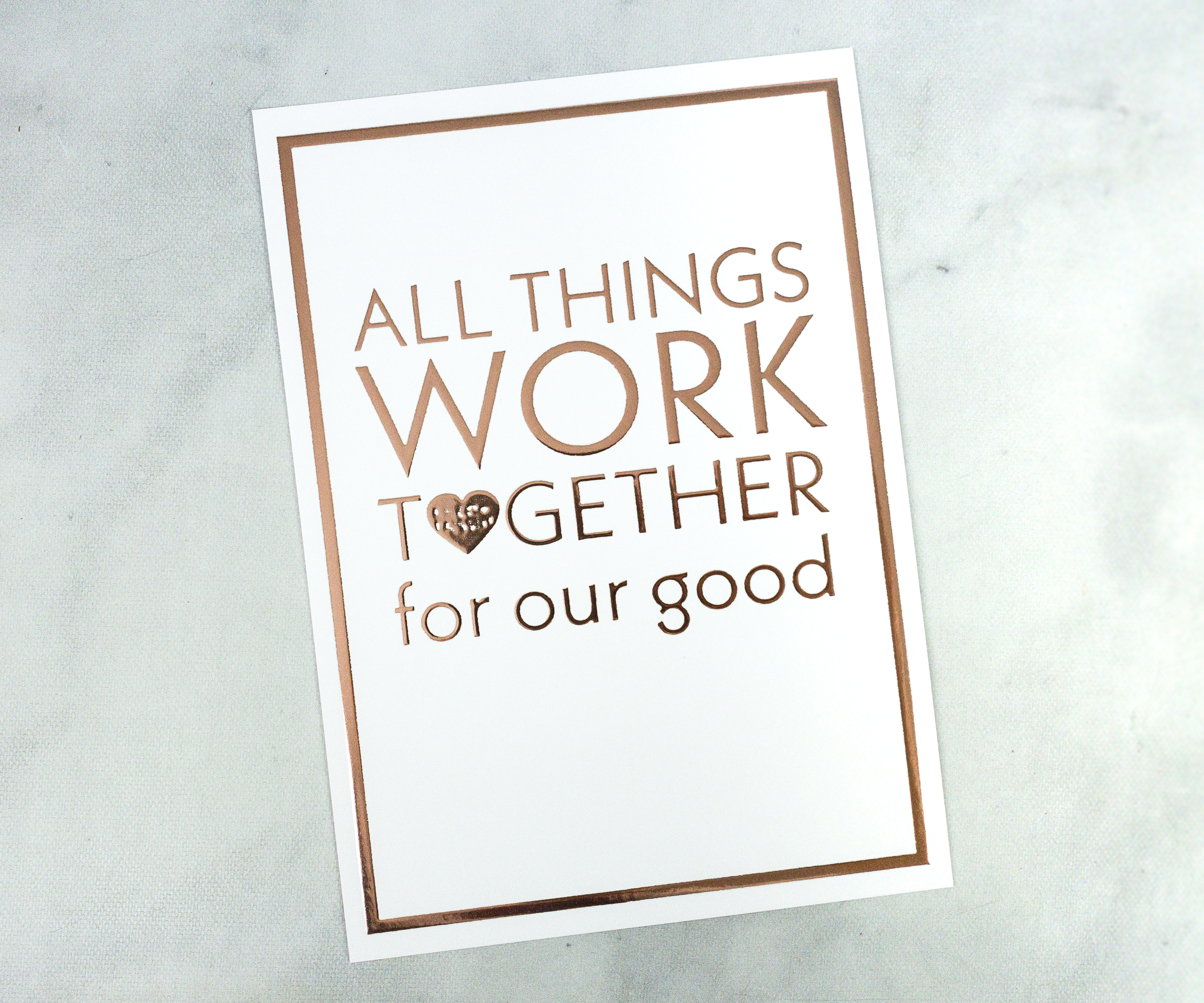 Poster. I love the mini-posters they send! This month, the poster may look simple but it has really beautiful message:
All things work together for our good.
There's another inspiring message on the flip side:
He is omniscient, omnipresent, omnipotent. You can trust Him.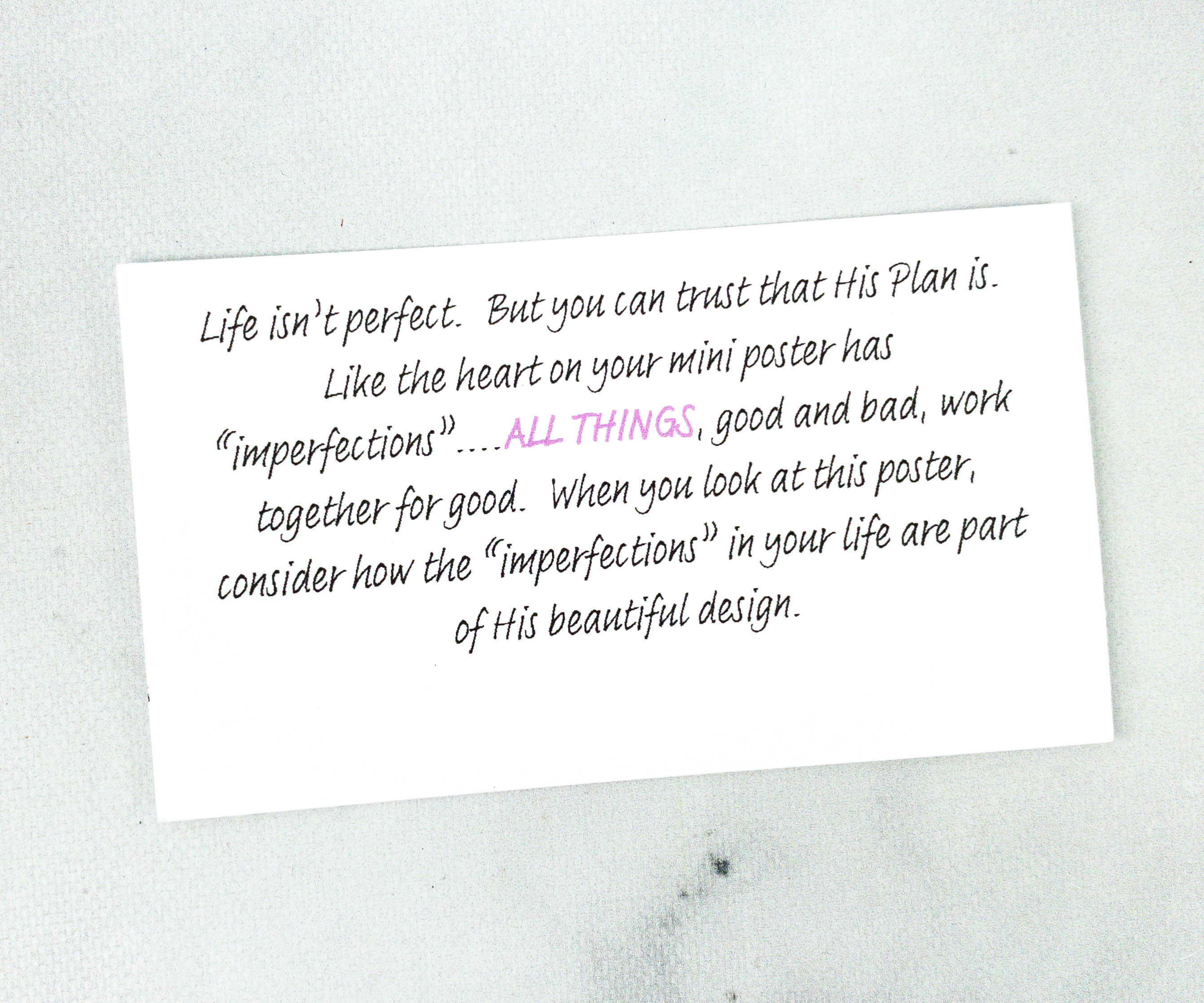 They even included another card that explains about the imperfections that you will find in the poster, like the heart image. It tells us another important message that ALL THINGS, good and bad, work together for good.

Multi-functional Wrap. The encouraging item this month is a multi-functional wrap that can do ALL THE THINGS!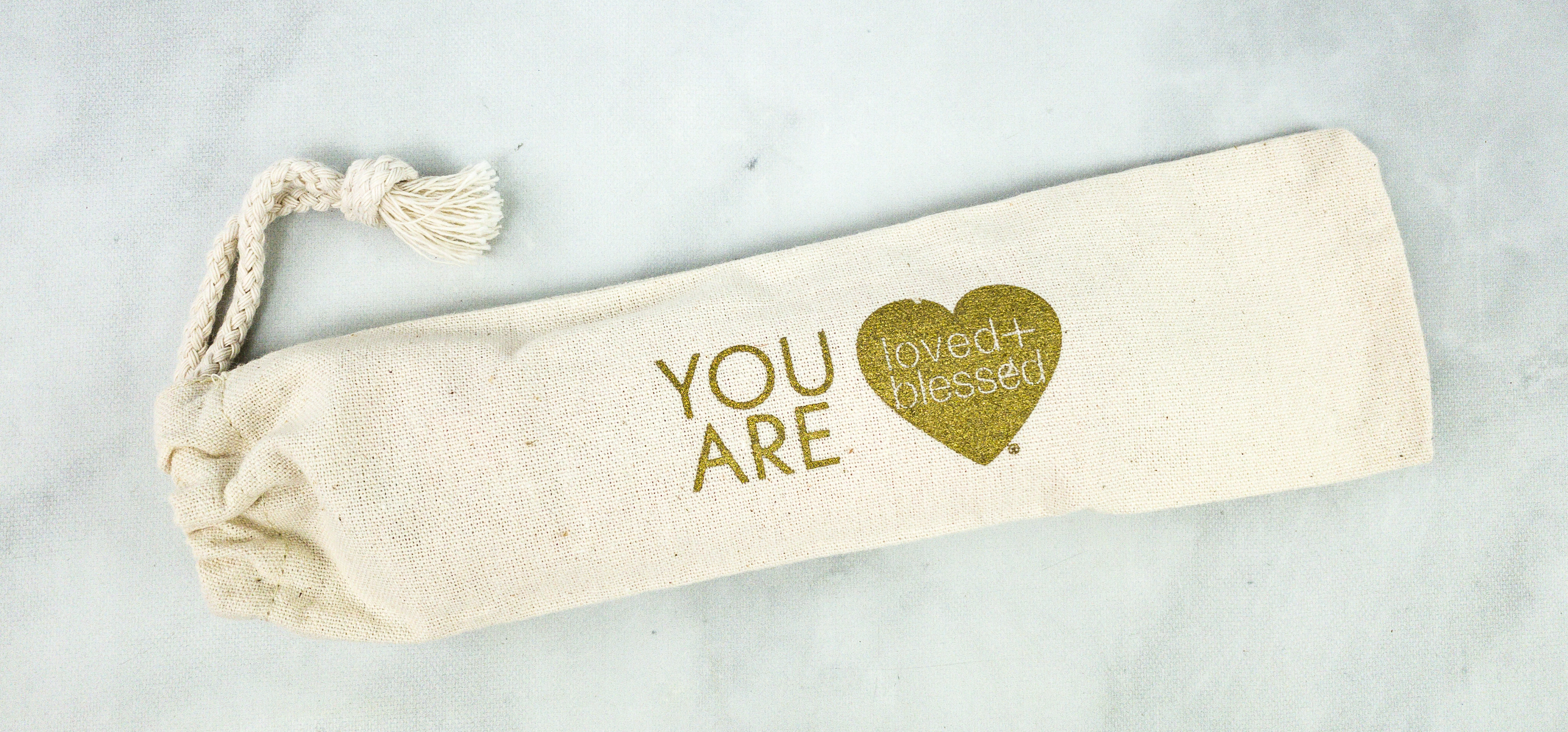 It even includes a pouch that is made of 100% natural cotton. You can use it to keep the wrap or as a pencil or make-up bag.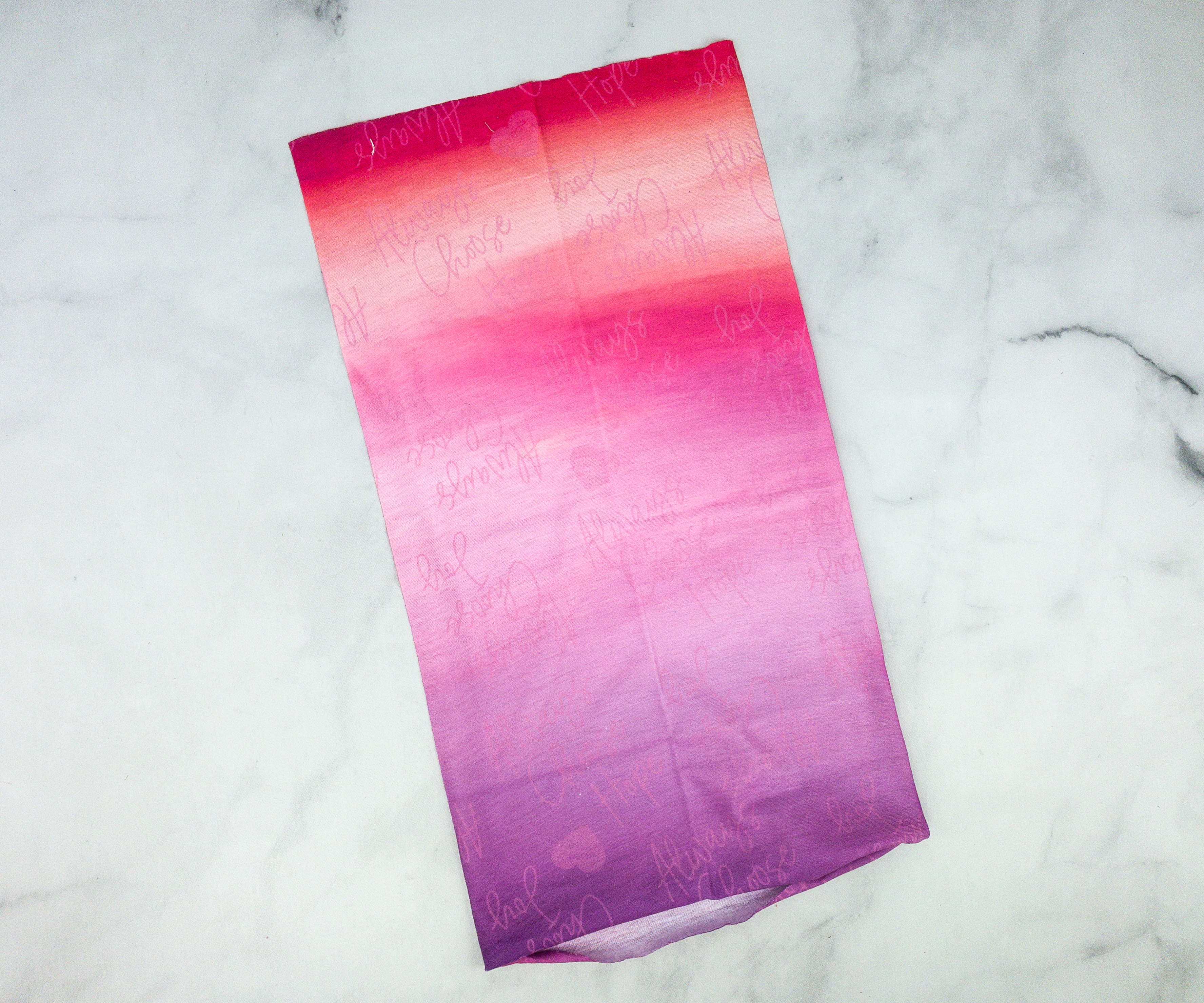 The wrap has the same colors and design as this month's scripture card! It looks like the sky during sunset!
The wrap can be used as a headband, face cover, scarf, bandana, or a hat!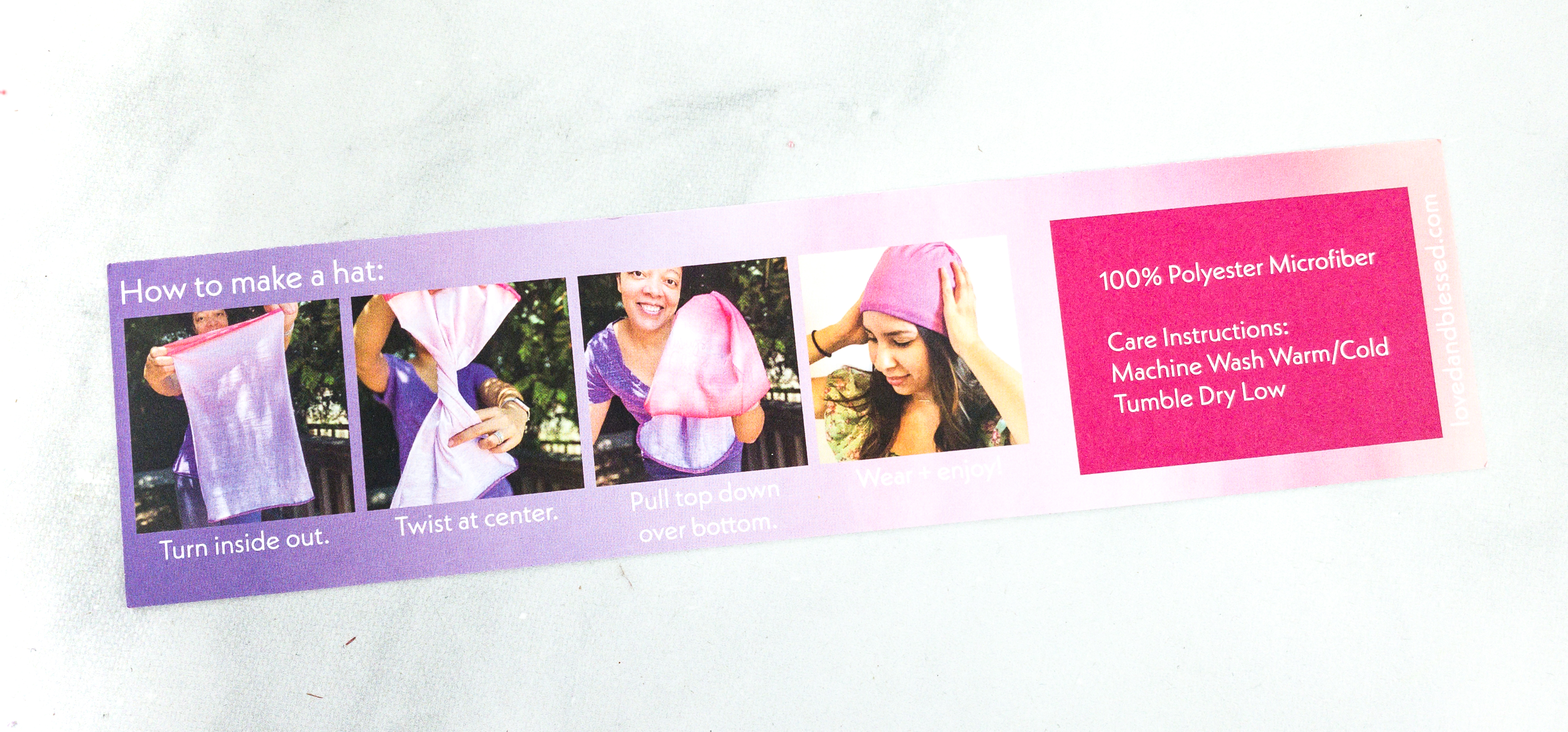 The flip side of the included card has the instructions on how to turn the wrap into a hat. Also, it comes with care instructions, which is important to make the item last long!
Encouragement Kit. For the ALL THINGS-themed box, the encouragement kit is a perpetual calendar!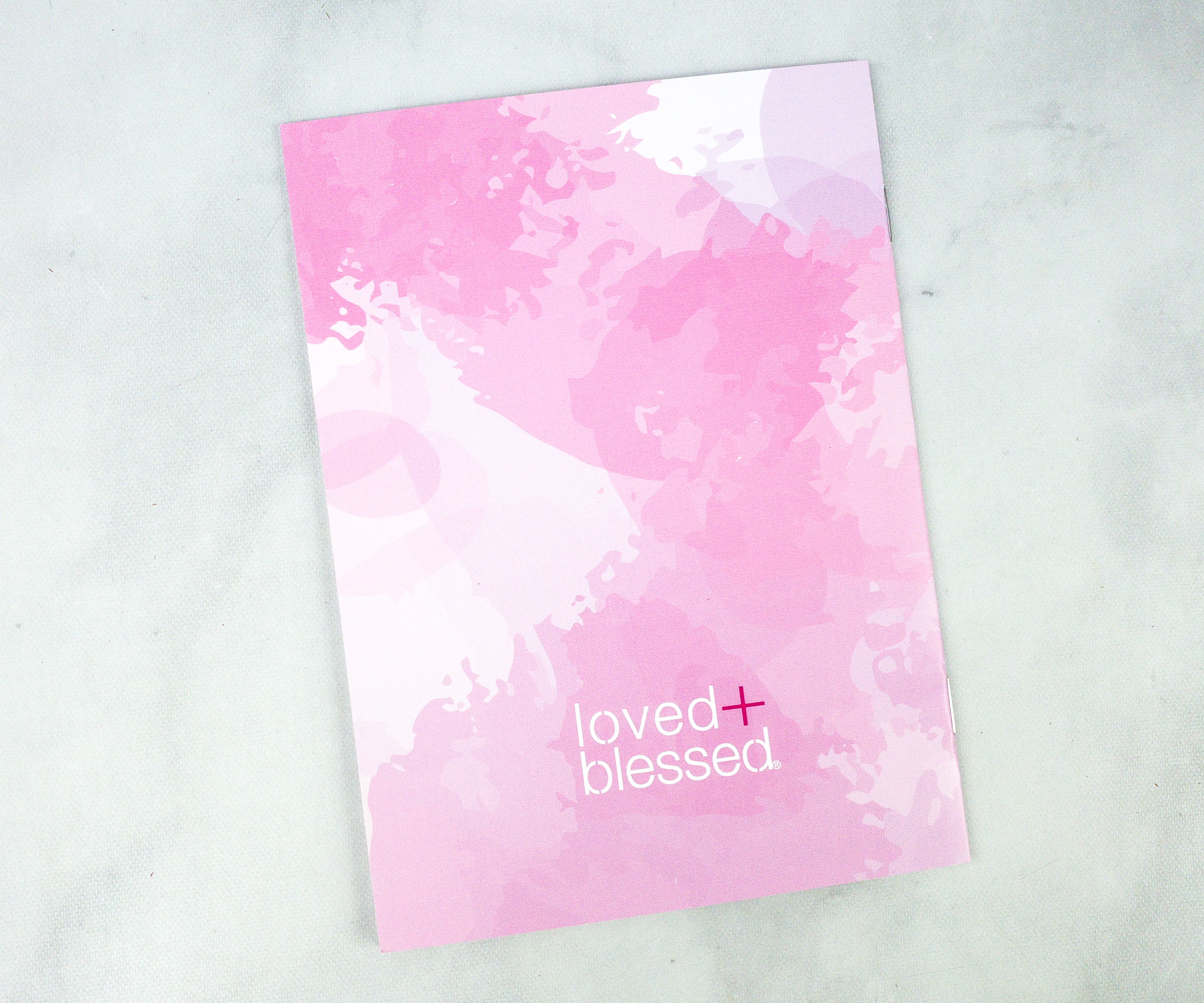 The cover looks really chic! You can keep this one for yourself, or gift to another person to give encouragement!
It also comes with a nice message: when you become discouraged, find someone to encourage! There are so many ways to use this item!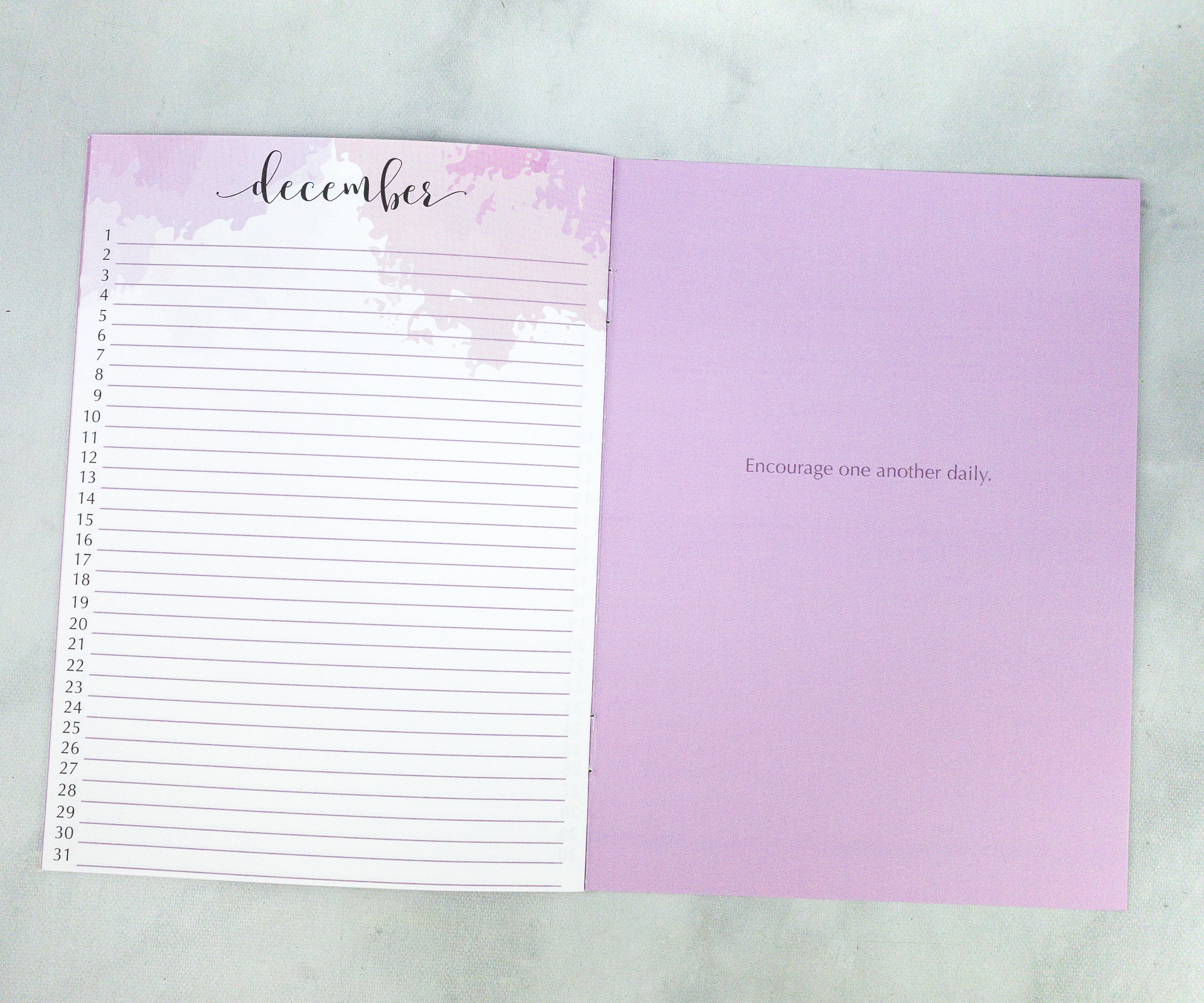 You can create a list of persons that you want to encourage each day, keep track of occasions like birthdays, anniversaries, and special events, or note things that you are grateful for each day.
ALL THINGS, good and bad, will lead all together to something good, just trust in HIM! This month's theme is really inspirational and encouraging, and it is best to share it with other people, especially those who are discouraged and and those who worry a lot about the things that are happening these days. It's always great to be a source of inspiration to others, exactly like what Loved+Blessed box is doing. I'm so glad to receive these blessings, and I know that in everything that we do, He is always there to guide us through it all!
What did you think of Loved + Blessed this month?