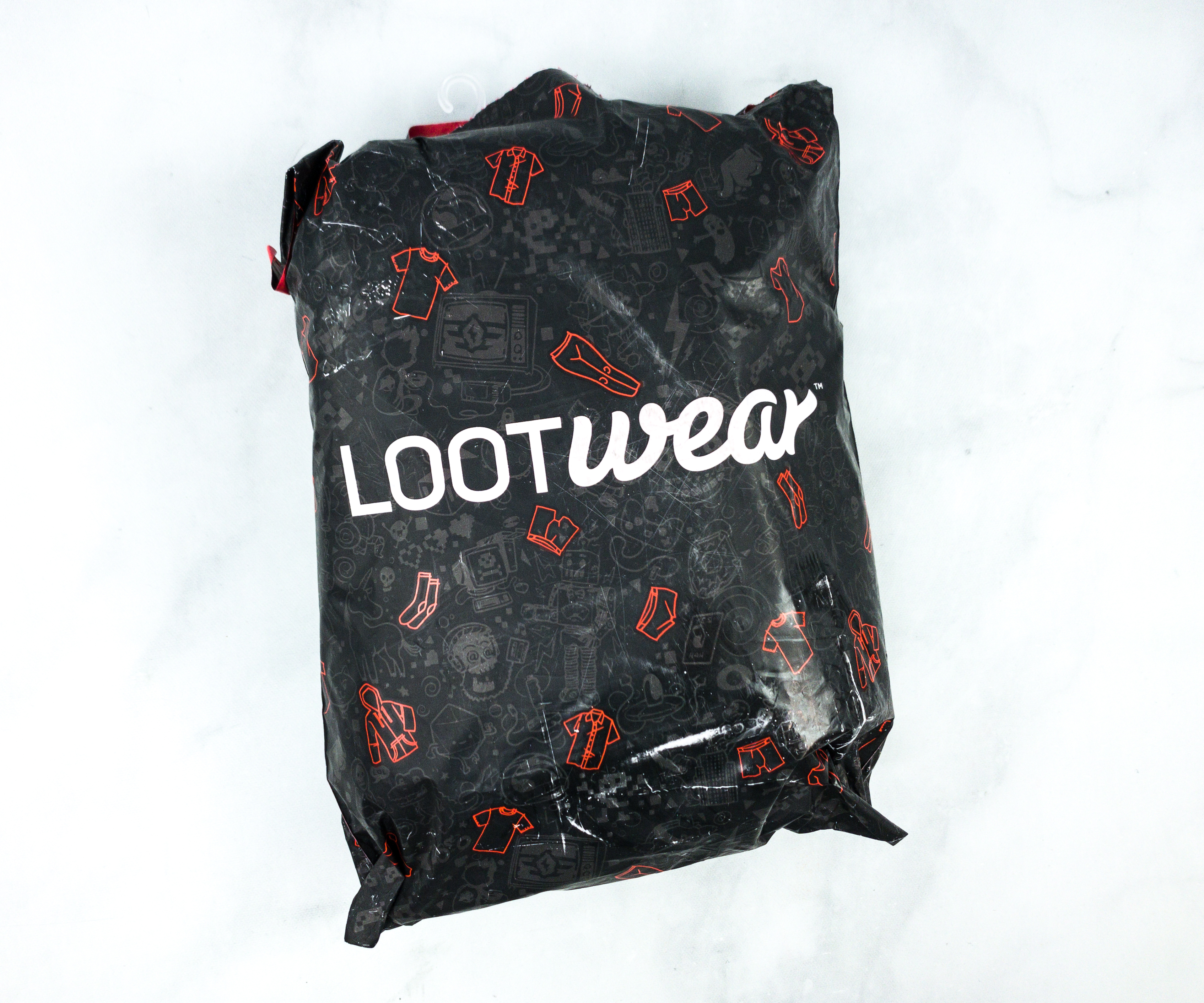 Loot Wearables is one of the Loot Wear collections of monthly subscriptions from Loot Crate with exclusive geek and gamer premium wearable accessories with a monthly theme. The Wearables subscription will send you an exclusive premium top or bottom from the featured franchise for $17.99 per month.
DEAL: Save 15% on Loot Wear subscriptions when you use this link and coupon code HELLOSUBSCRIPTION15. [Does not apply to Wizardry Wear] Get $3 off your first month with coupon code SAVE3. [Not valid on Undies]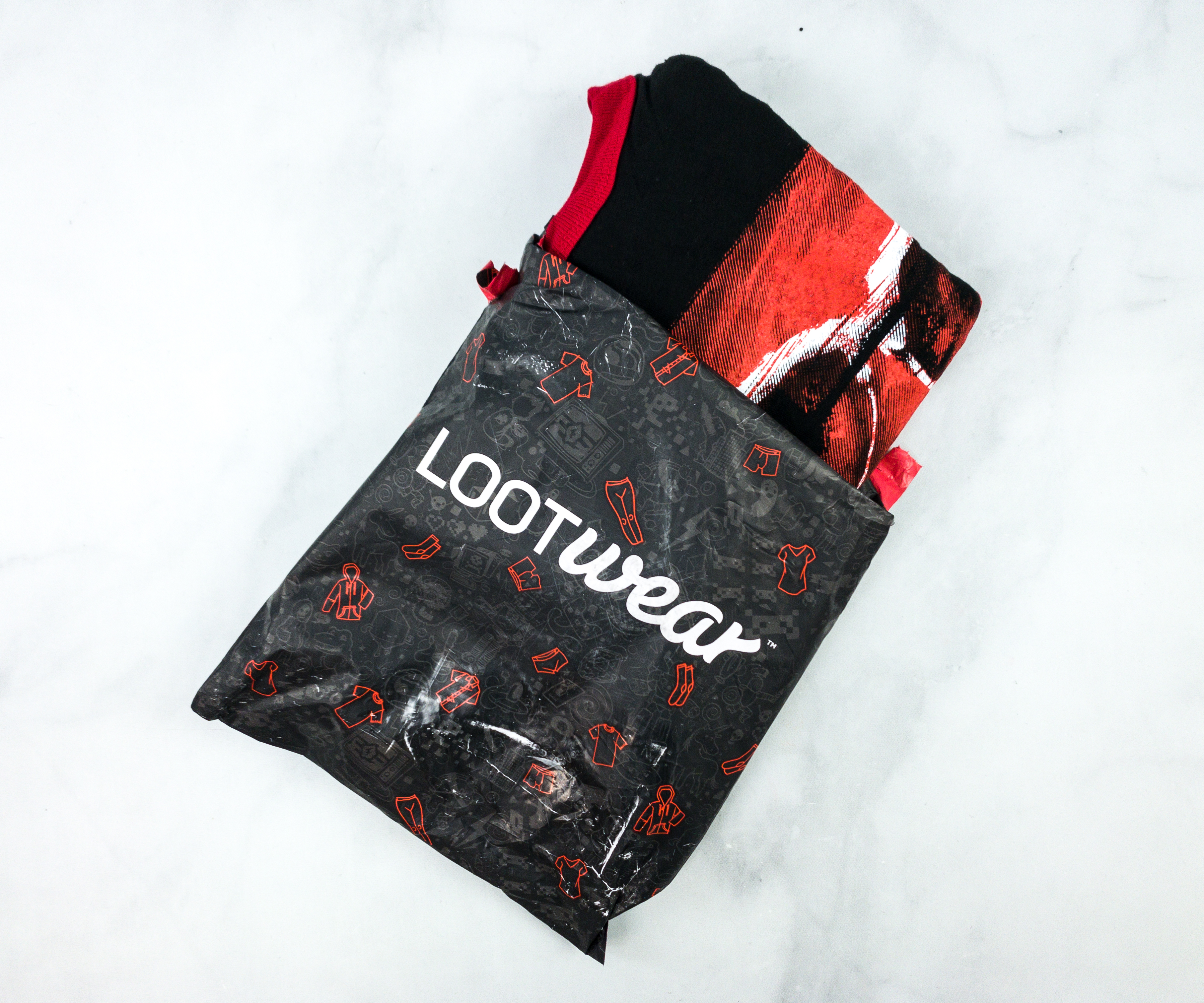 The theme for May 2020 is 80s!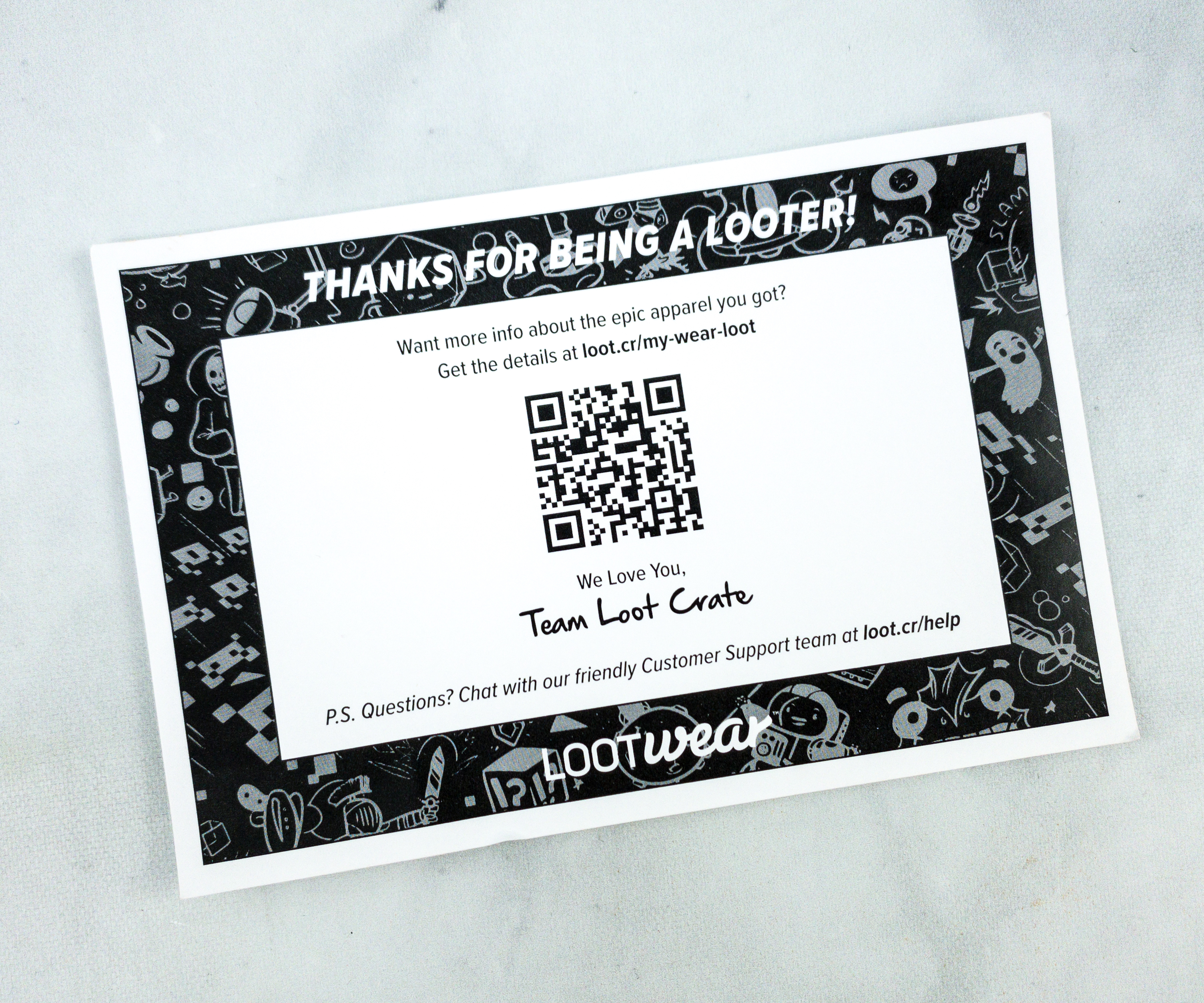 Included is a card with a QR code that we can use to learn more about this crate.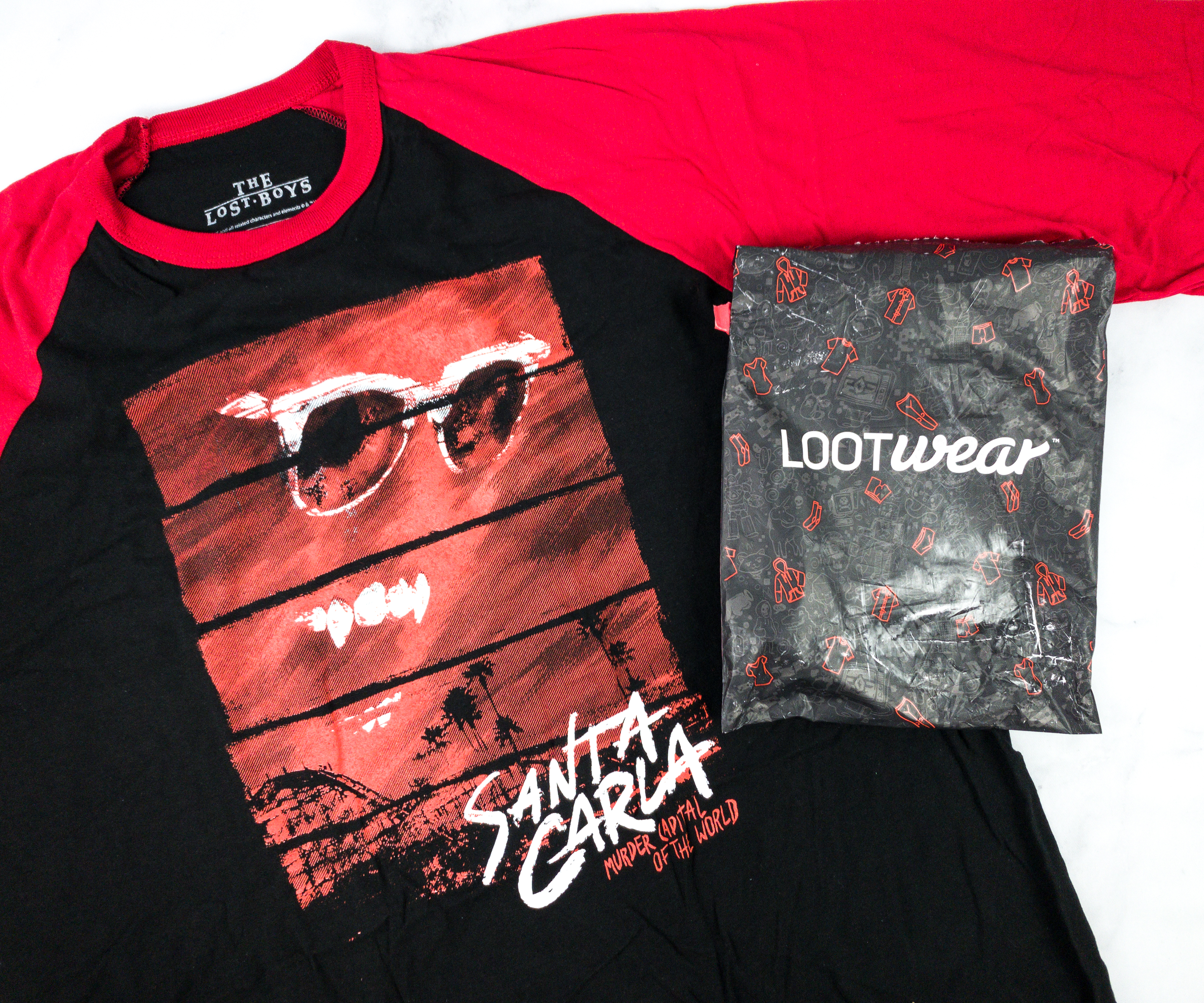 Everything in my box!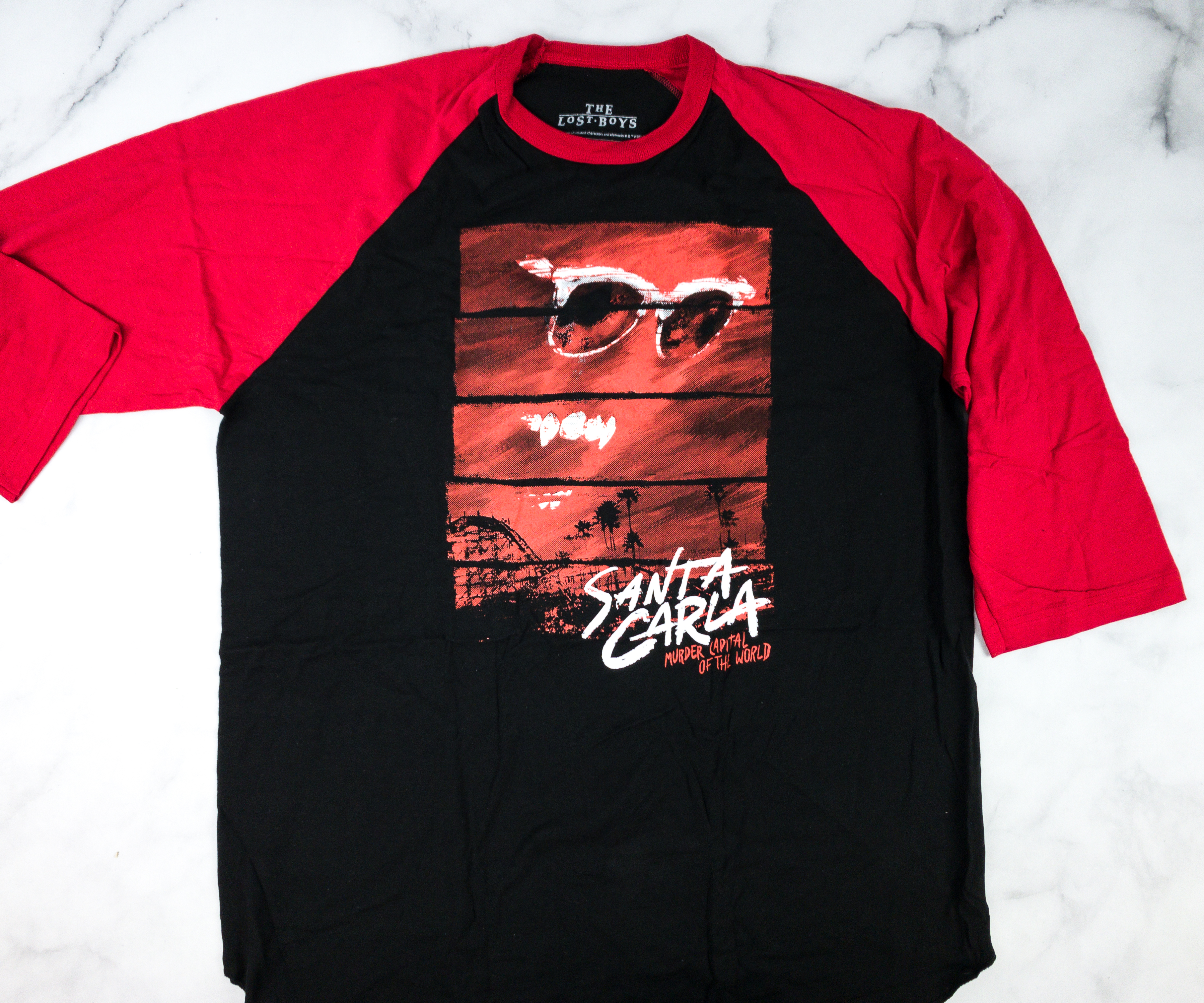 Loot Wearables: The Lost Boys Raglan Shirt. The Lost Boys is a 1987 horror film. It's a story about a family that moves to California, only to live in a mysterious place where dangerous bikers, vampires, and vampire hunters live.

The raglan shirt looks like one of the souvenir shirts that you can get when you visit a popular place, but this one is giving me the chills as it says "Murder Capital of the World"!
The design, as you look closer, is really eerie, but it is done in a very artistic way. It features the popular beach town and the iconic Giant Dipper roller coaster!
The raglan shirt is amazing! It is really nostalgic and I like that they featured Santa Clara as the main design. The shirt is light and comfy. It also proves that the colors black and red go well together! I'm impressed by this month's wearable overall, and I hope the next wearables will arrive here sooner!
What do you think about Loot Wearables this month?