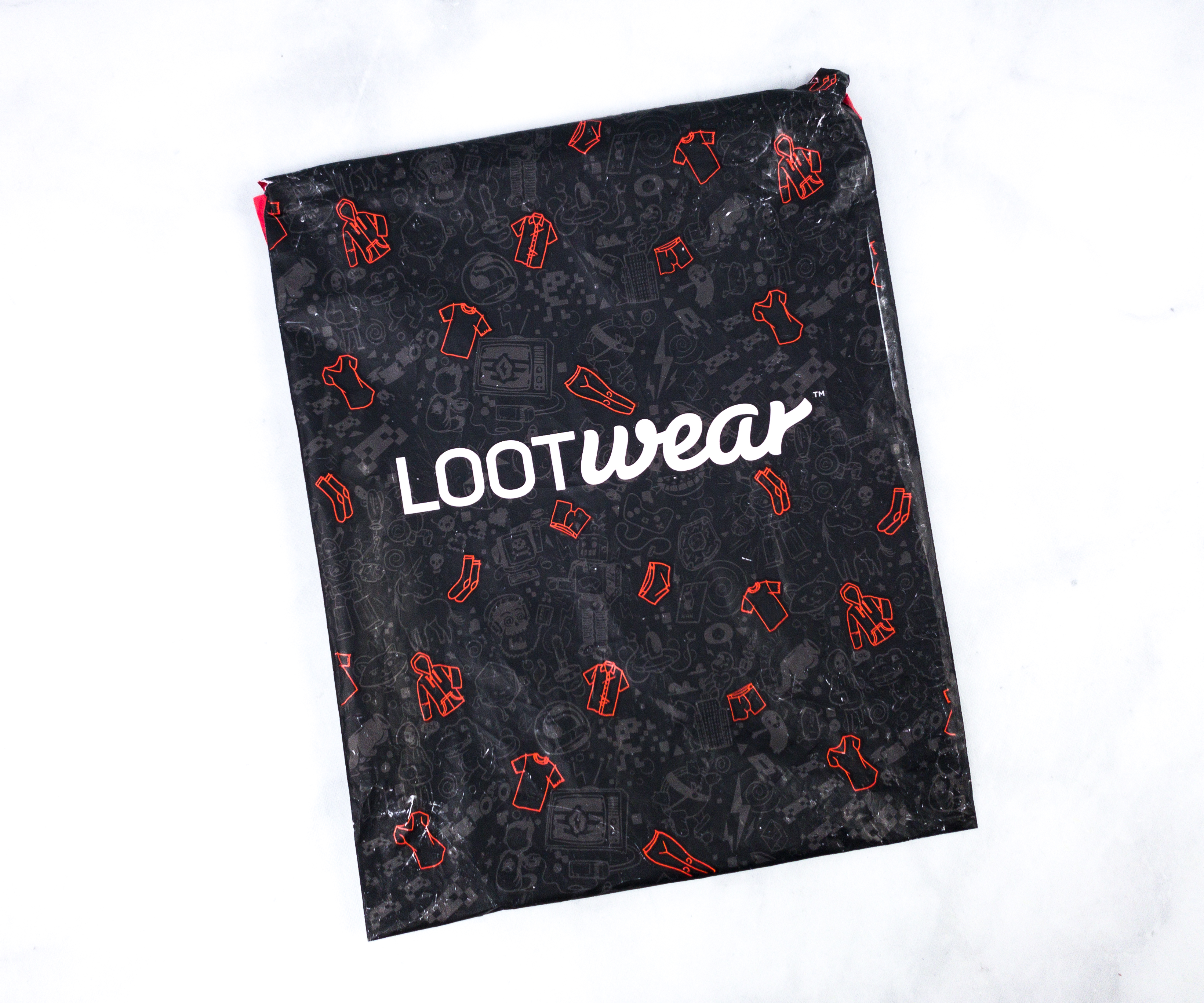 Wizarding World Wear is a new bi-monthly Loot Wear subscription for Harry Potter fans. The subscription costs $19.99 plus free shipping. Every other month, you will receive an officially-licensed Wizarding World apparel or accessory that will add magic to your wardrobe.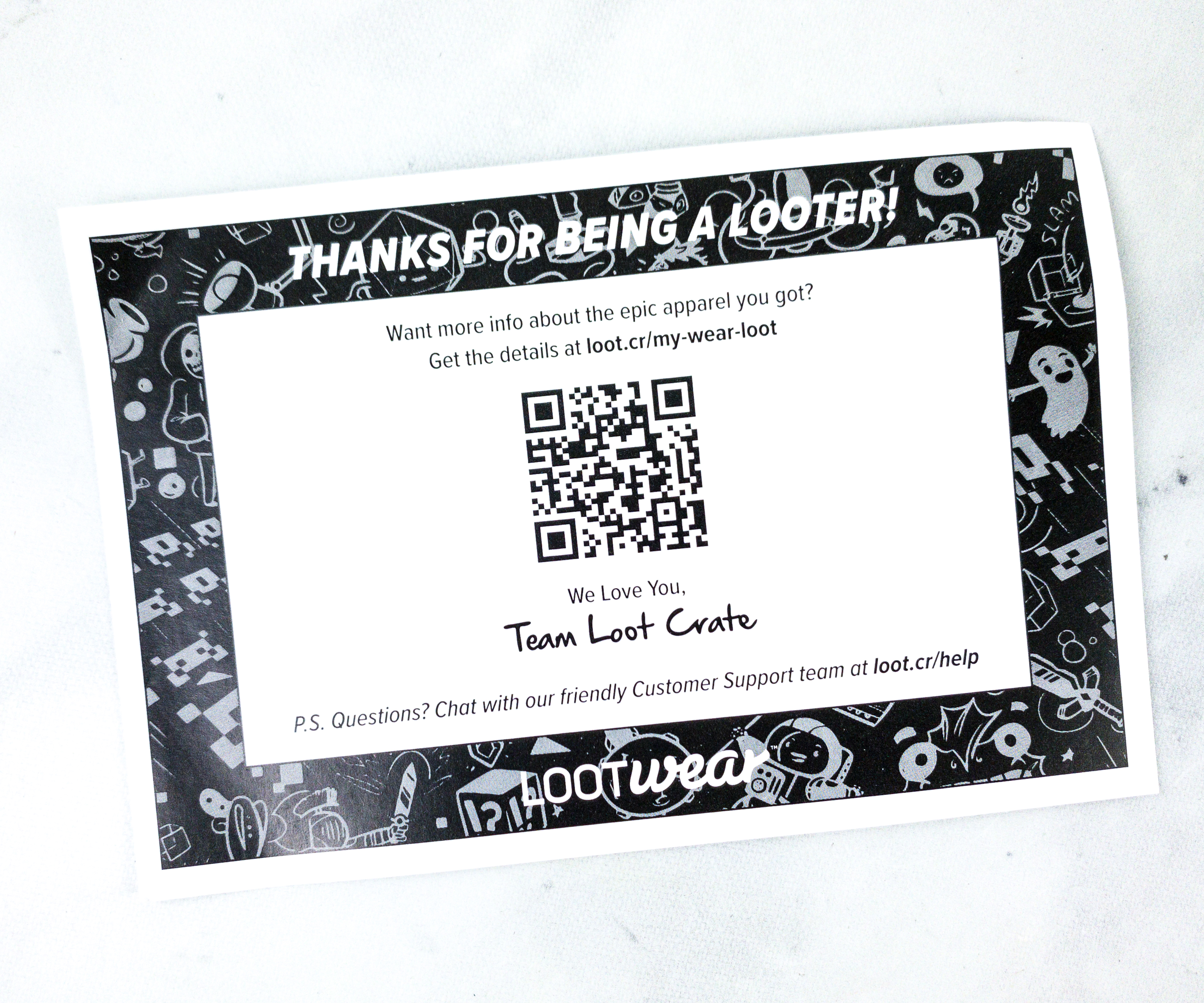 Included is a card with a QR code that we can use to learn more about this crate.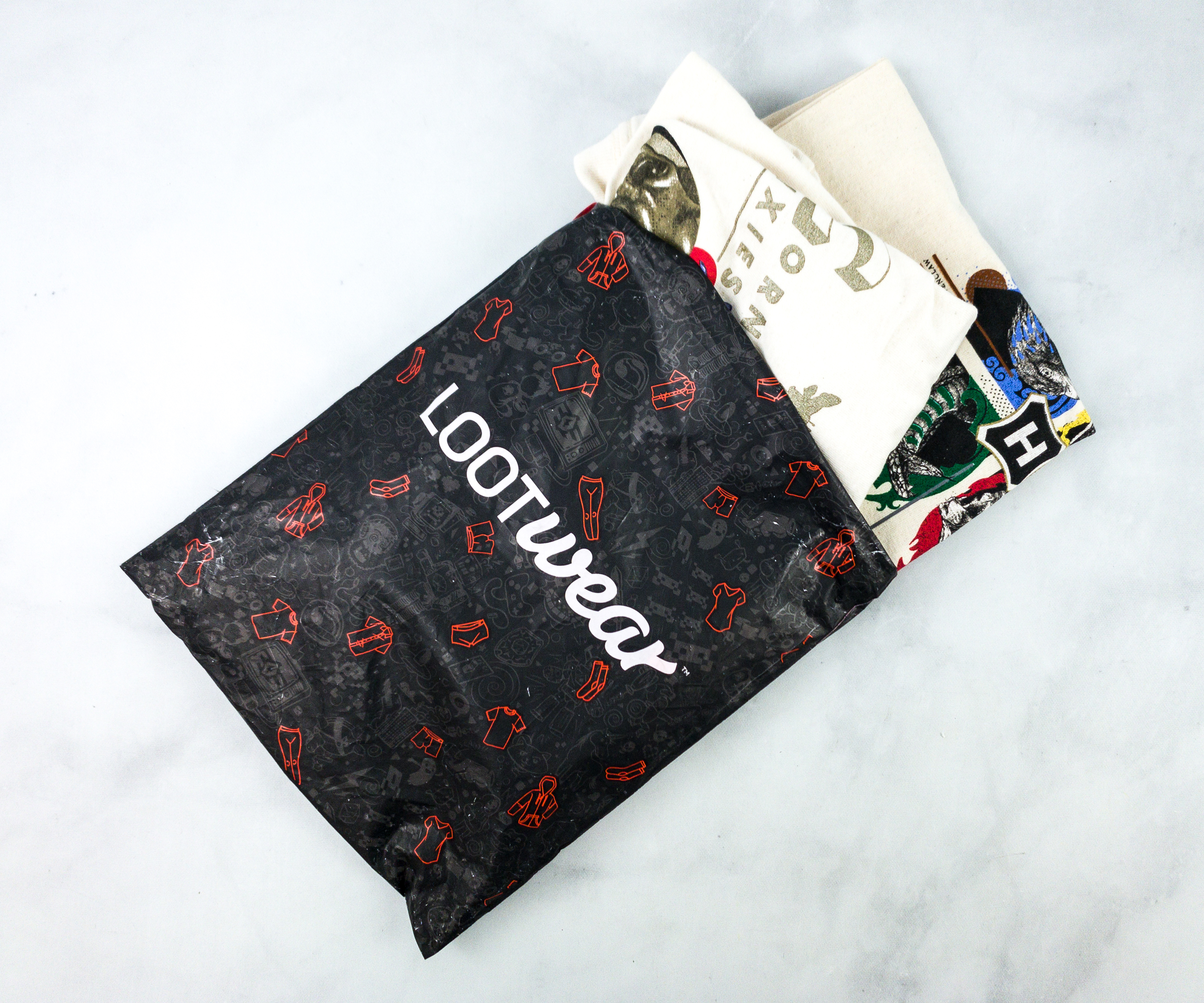 The items came in a Loot Wear-printed polybag.
Everything in my pack!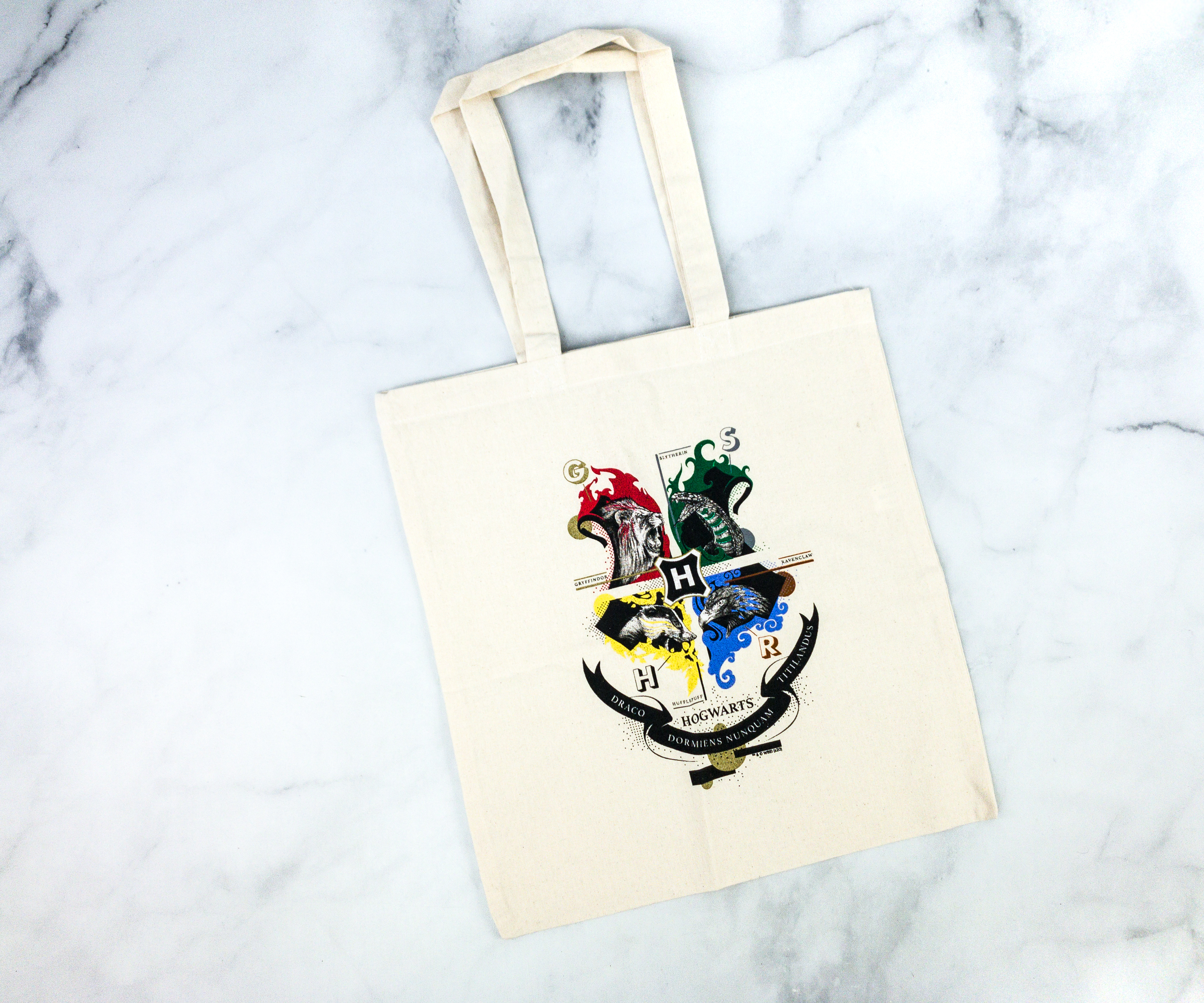 Tote Bag. This cute tote features Hogwarts House animals! It's a convenient bag that you can use when you go shopping, or an extra bag when you go out or travel.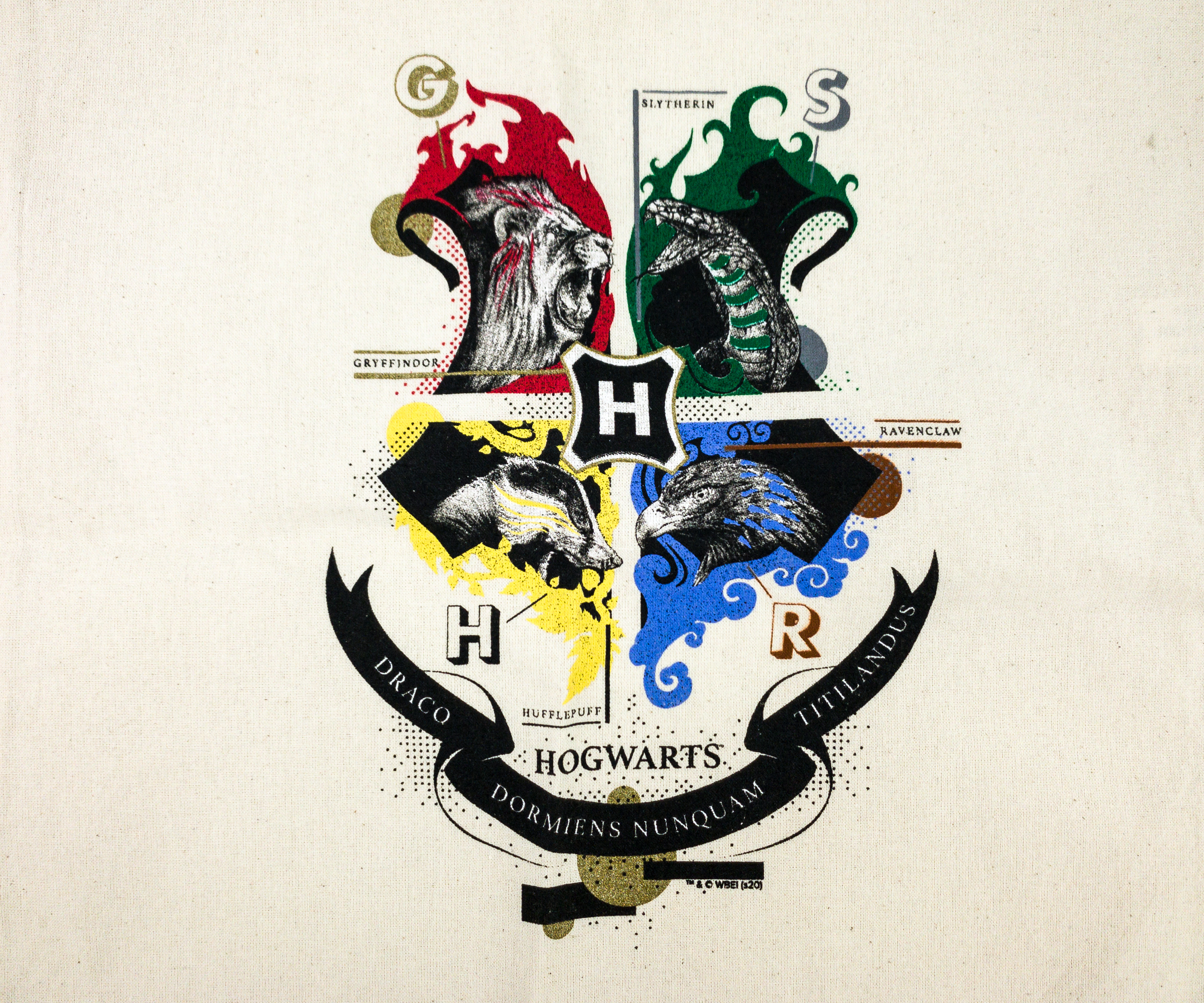 I love that they represented the animals in each quadrant, complete with the House color. Also, each quadrant has the first letter for each house: G for Gryffindor, S for Slytherin, H for Hufflepuff, and R for Ravenclaw. There's the Hogwarts motto as well: "Draco Dormiens Nunquam Titilandus" which means "Never tickle a sleeping dragon"!
T-Shirt. For the wearable, I received a light cream-colored shirt that features one of the most mischievous magical creatures in the Wizarding World, the Cornish Pixies!
Looking at their faces, you'll know that these creatures are up to no good. They have a sly smile that means trouble!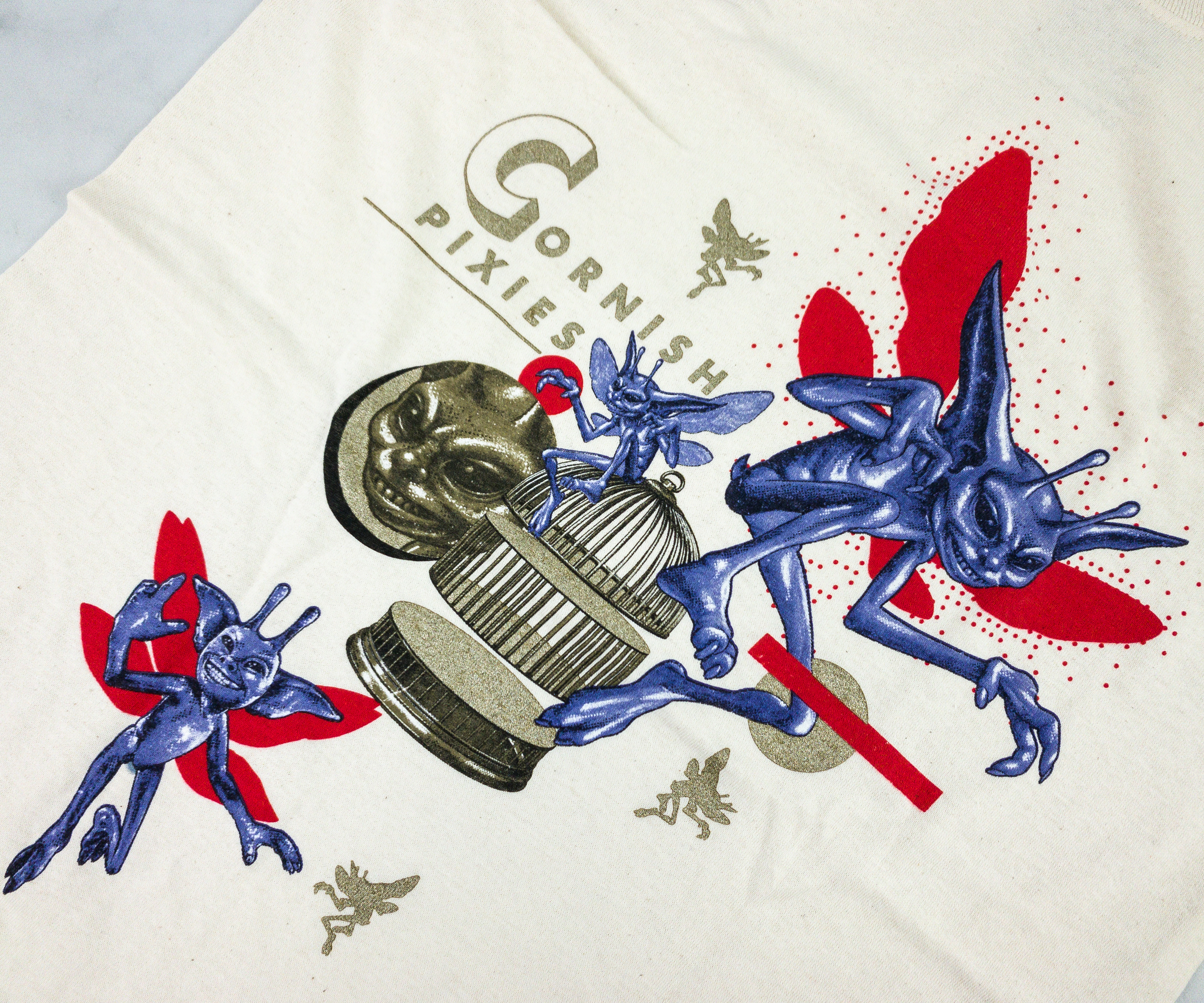 Despite being mischievous, the pixies are incredibly strong. They can lift you just by ear!
I really like this lone pixie printed in gold just below the back collar. The shirt has a nice and comfortable feel, plus it fits perfectly. The print is amazing and just by the look of it, it won't easily fade.
I'm stoked about this new Loot Wear subscription because my kids love collecting Harry Potter and Fantastic Beast-themed wearables and accessories! In our first package, I received a new Hogwarts tote plus a Cornish Pixies shirt that reminded me of how these little magical creatures can be so annoying but amazingly strong. I also can't help but reminisce that instance when the golden trio used the Tickling Charm to clear out their infestation, and who would forget Professor Lockhart's attempt to round them up in his Defense class using the made-up charm Peskipiksi Pesternomi? Yes, fun times at the Wizarding World with these electric blue-colored tiny beasts! Overall, I'm happy with my first package from Wizarding World Wear!
Are you getting Wizarding World Wear?