Loot Tees is one of the Loot Wear collections of monthly subscriptions from Loot Crate with exclusive geek and gamer premium wearable accessories with a monthly theme. Loot Tees is their t-shirt subscription. From size small to 3XL for Women and 5XL for Men for just $11.99 per month – shirts for adult geeks of all sizes. See our Loot Wear reviews for photos of the other subscriptions!
DEAL: Save 15% on Loot Wear subscriptions when you use this link and coupon code HELLOSUBSCRIPTION15. [Does not apply to Wizardry Wear] Get $3 off your first month with coupon code SAVE3. [Not valid on Undies]
The May 2020 theme is 80s!
Loot Tees: WW84 Wonder Woman T-Shirt by Artist Rocky Davies. The shirt this month features the upcoming superhero movie featuring one of the best female superheroes of DC, Wonder Woman!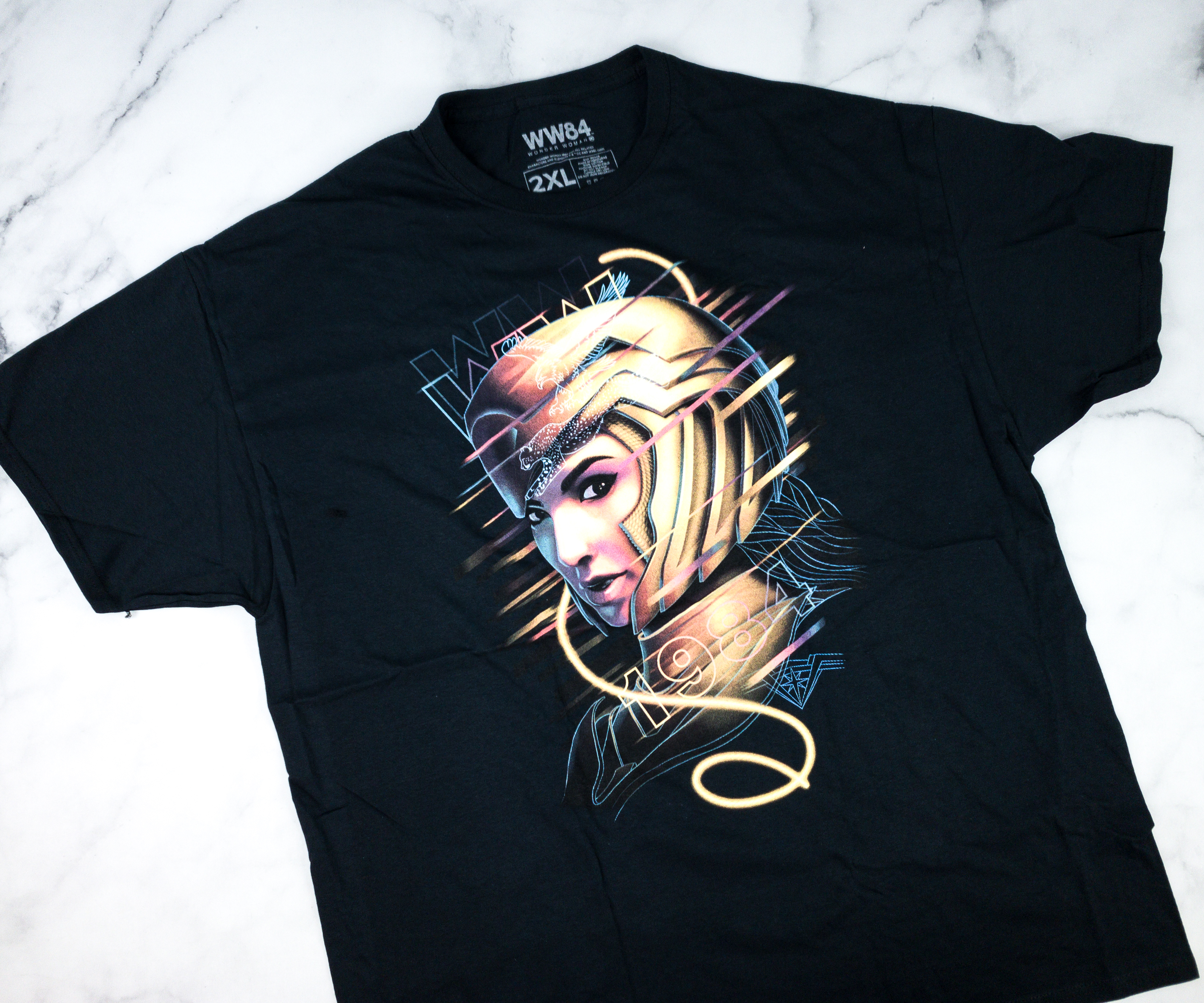 The black shirt features an amazing art from artist Rocky Davies. It reminds me of old movie posters, and this one is really tastefully done! I'm so impressed with how detailed the artwork is!
It also shows us the new suit for the heroine. She's donning a gold helmet, which is a part of her golden armor. Fans are calling the new armor the "Golden Eagle" armor, as it resembles an eagle. As always, Wonder Woman looks fierce and mighty on this one!
This tee has everything I like! It features Wonder Woman, it comes in black color, and it also fits comfortably! I'm quite impressed with this well-detailed artwork of Diana Prince. I like the gold armor on her, and I'm lucky to have it in a shirt. The design is also exclusive and you can't get it anywhere else! Loot Tees is a fun subscription for the geeky shirt lovers, the only thing they need to improve on is their shipping issues and everything will be perfect!
What do you think about this month's tee?