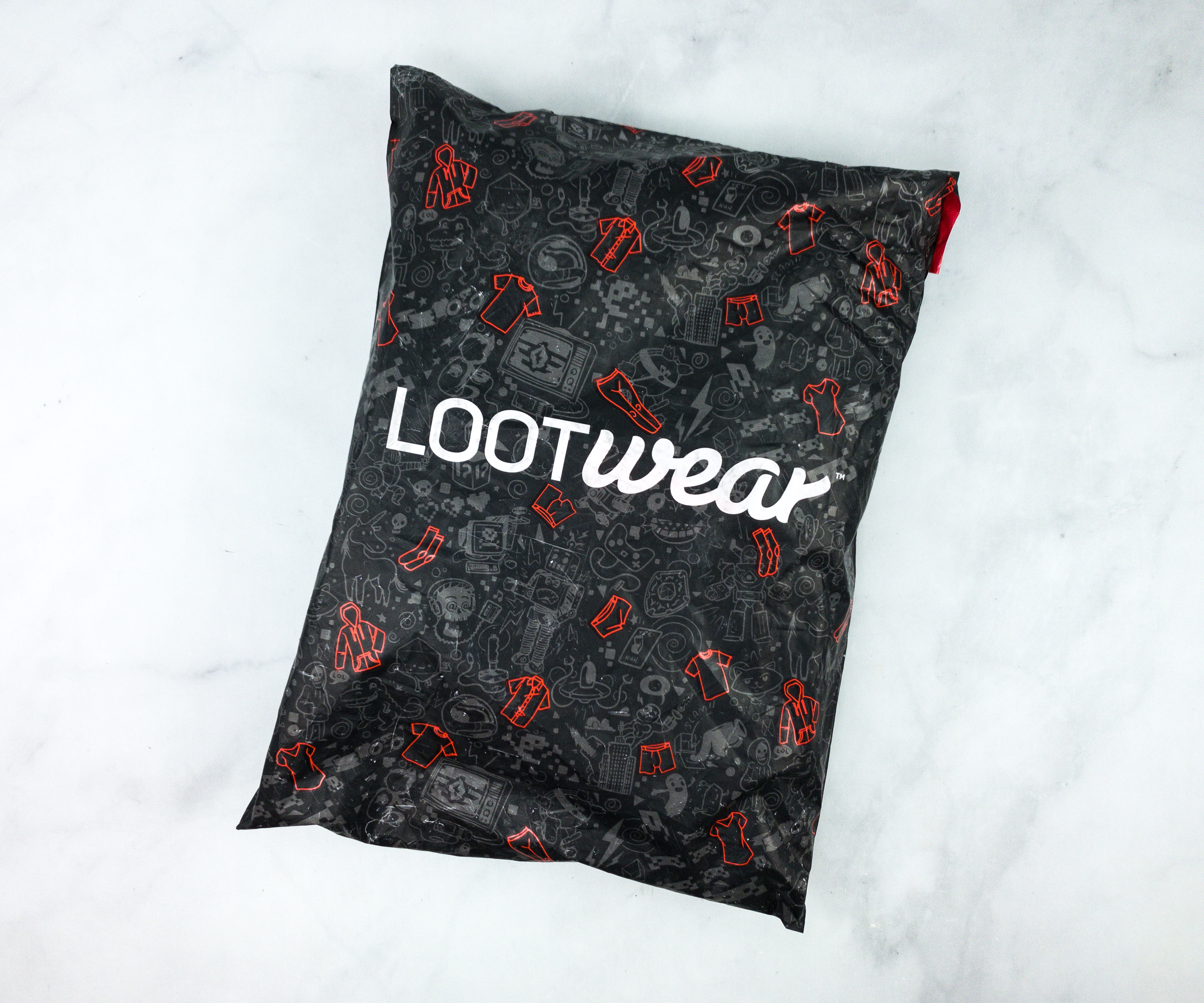 Loot Socks is one of the Loot Wear collections of monthly subscriptions from Loot Crate with exclusive geek and gamer premium wearable accessories with a monthly theme. Every month you'll get 2 pairs of epic geeky socks for $9.99 per month (or less with a longer subscription)! Month to month, the $9.99 price is great for 2 pairs of socks. It drops to $8.49 for both on a one year plan – and you can now skip months you're not interested in!
DEAL: Save 15% on Loot Wear subscriptions when you use this link and coupon code HELLOSUBSCRIPTION15. [Does not apply to Wizardry Wear] Get $3 off your first month with coupon code SAVE3. [Not valid on Undies]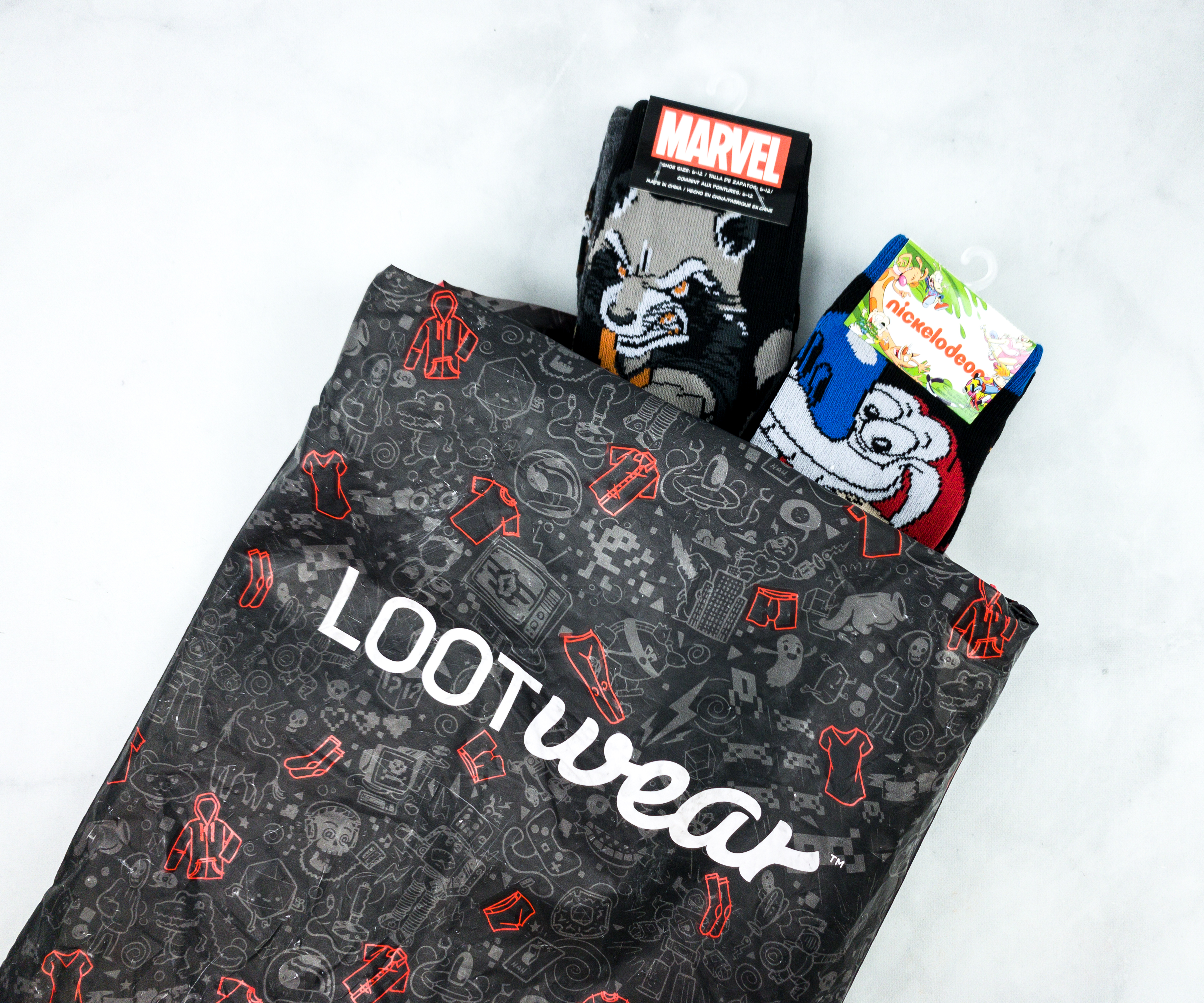 Here's a peek at our new pairs of exclusive Loot Socks!
This month's pack includes a card that contains a QR code that we can use to learn more about this crate.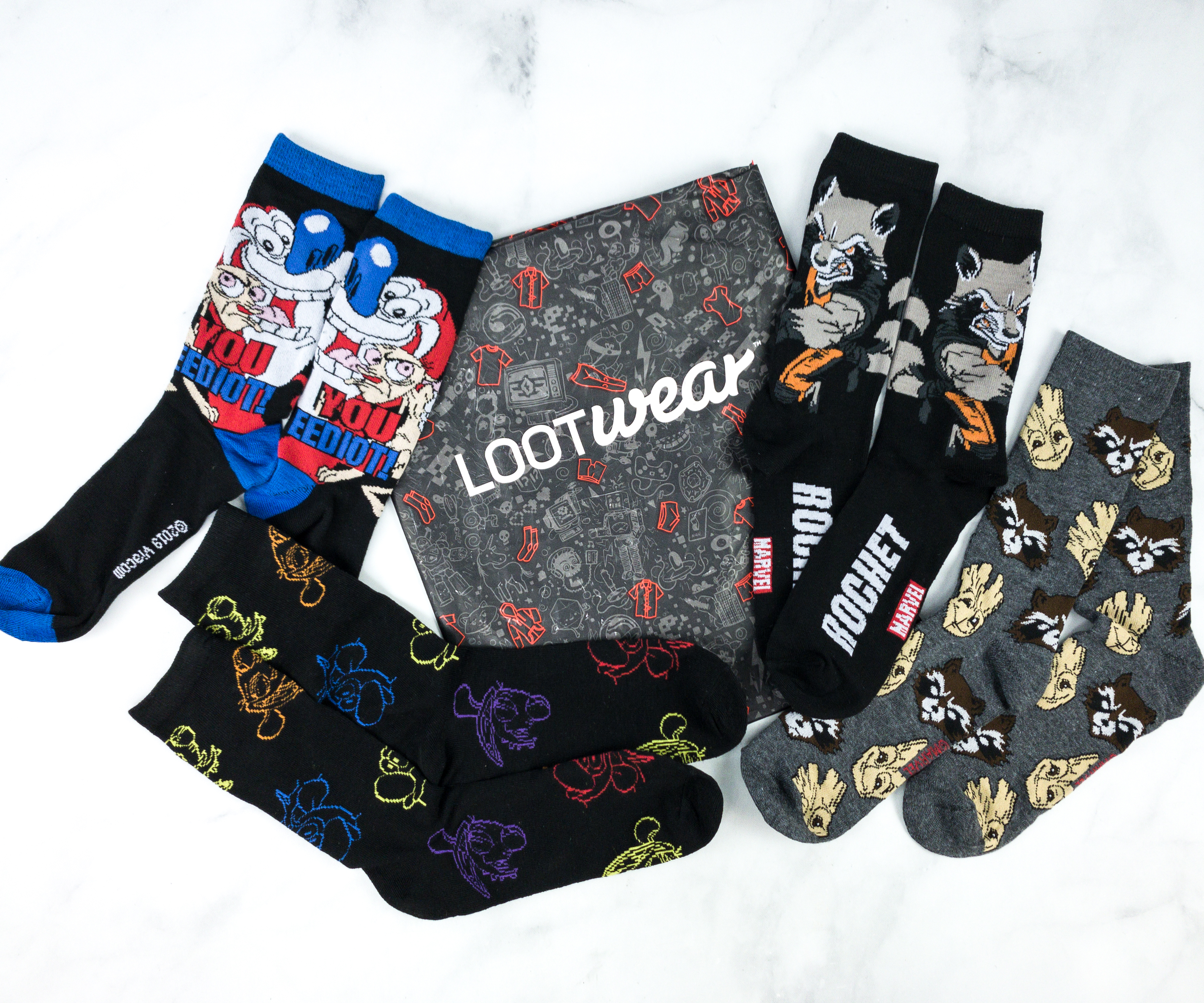 Everything in the pack!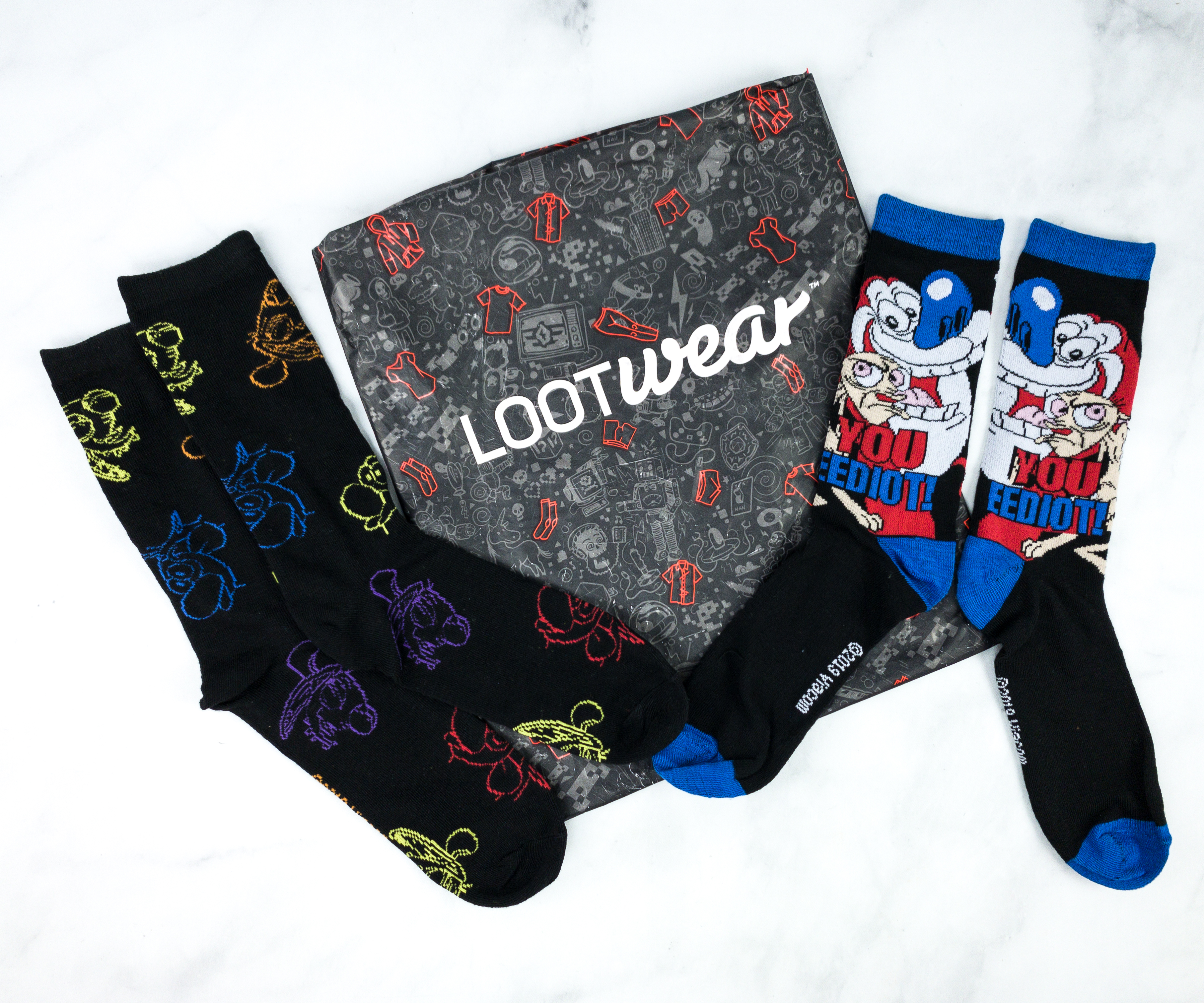 For the first batch of socks, subscribers will receive either Ren and Stimpy or Pinky and The Brain Socks. I received Ren and Stimpy!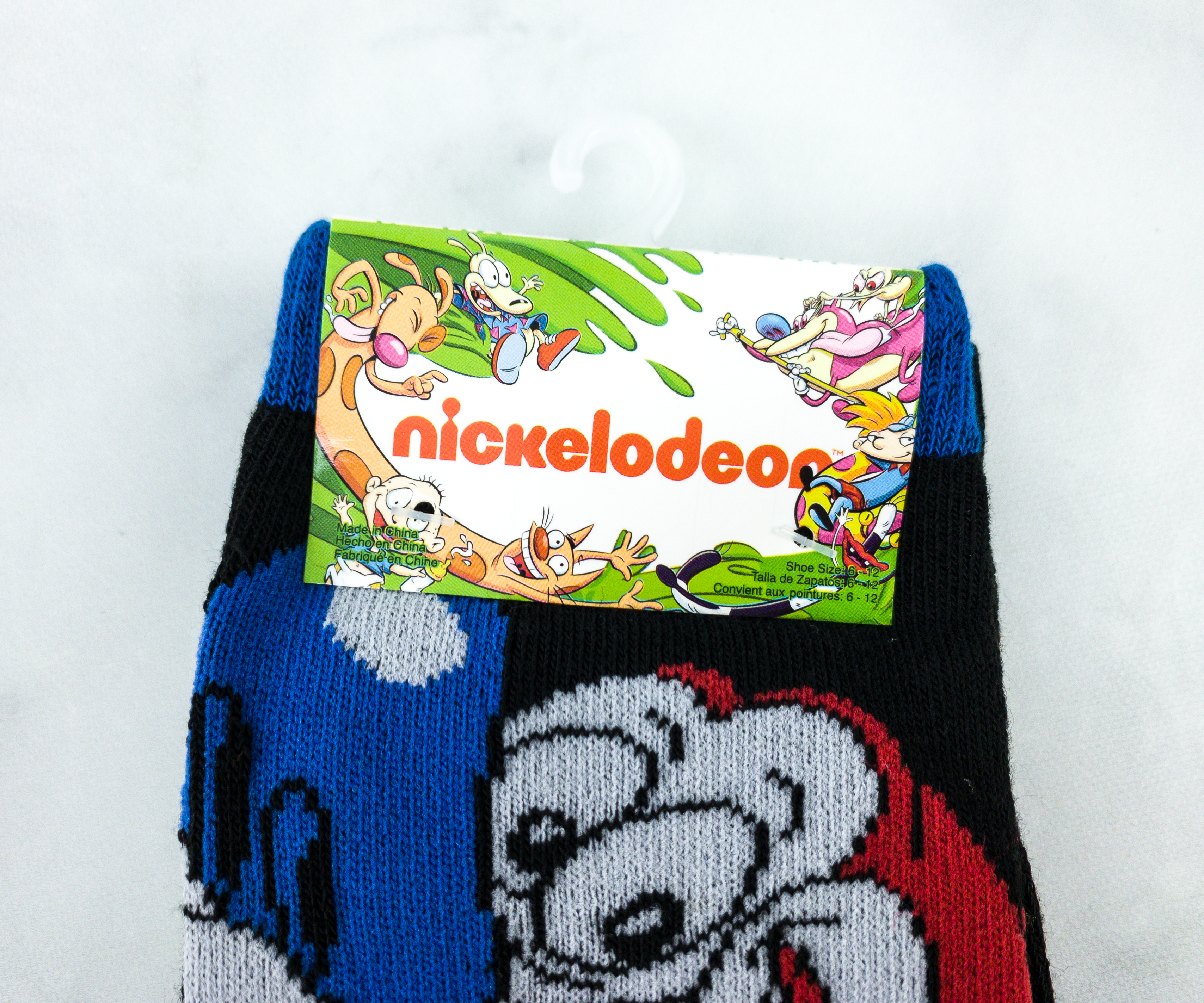 These socks fit shoe sizes 6-12.
According to the label, they are made from 97% polyester and 3% spandex.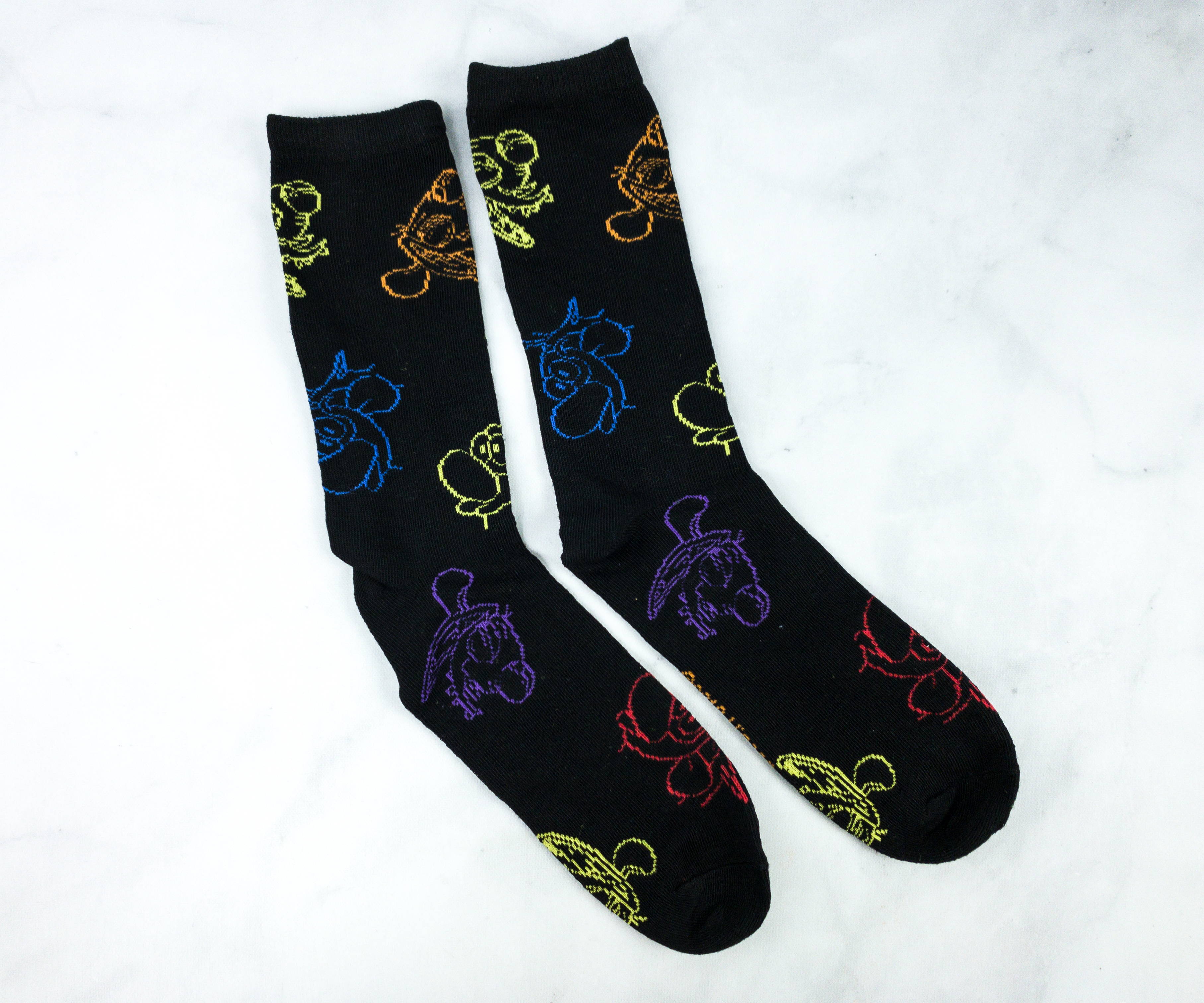 These are crew-cut style socks with black base color and reinforced cuffs.
All throughout the socks are colorful illustrations of Ren, the emotionally unstable chihuahua, and Stimpy, the kind yet dull cat. Although they are only outlines, they are well-detailed!
The second pair is also crew-cut style. They have a black base color, and blue cuffs, heels, and toes.

Featured on the leg part of the socks are, of course, Ren and Stimpy! These images give us a better look at the characters, compared to the outlines on the other pair. These socks also say "You Eeidot!" which is the title of Nickelodeon's very first album.
The second batch of socks features Rocket and Groot, from their self-titled American animated television series Rocket & Groot. These two also took part as the members of the famous Guardians Of The Galaxy!
Like the first batch, these socks are also designed to fit shoe sizes 6-12.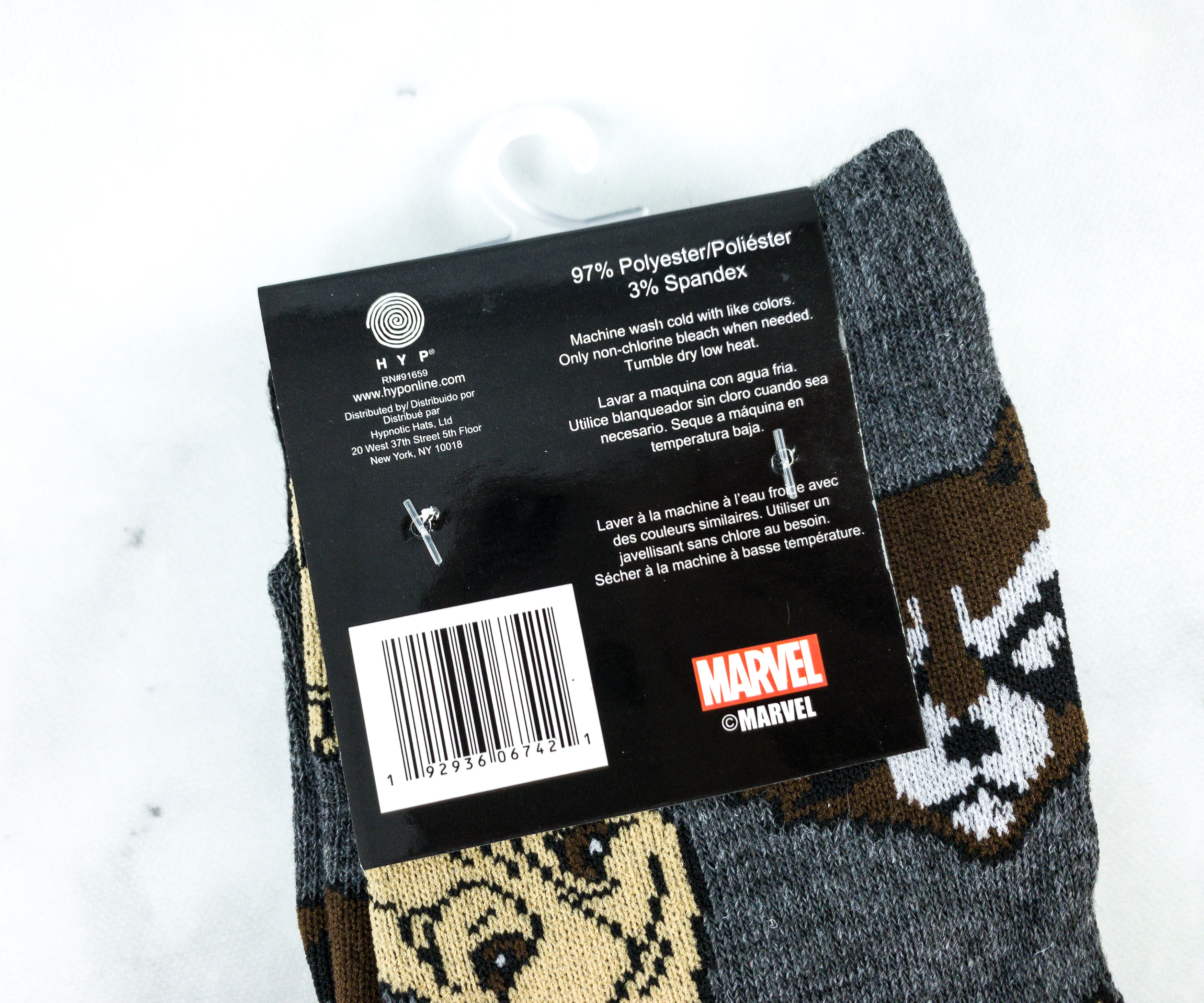 They are also both made with 97% polyester and 3% spandex.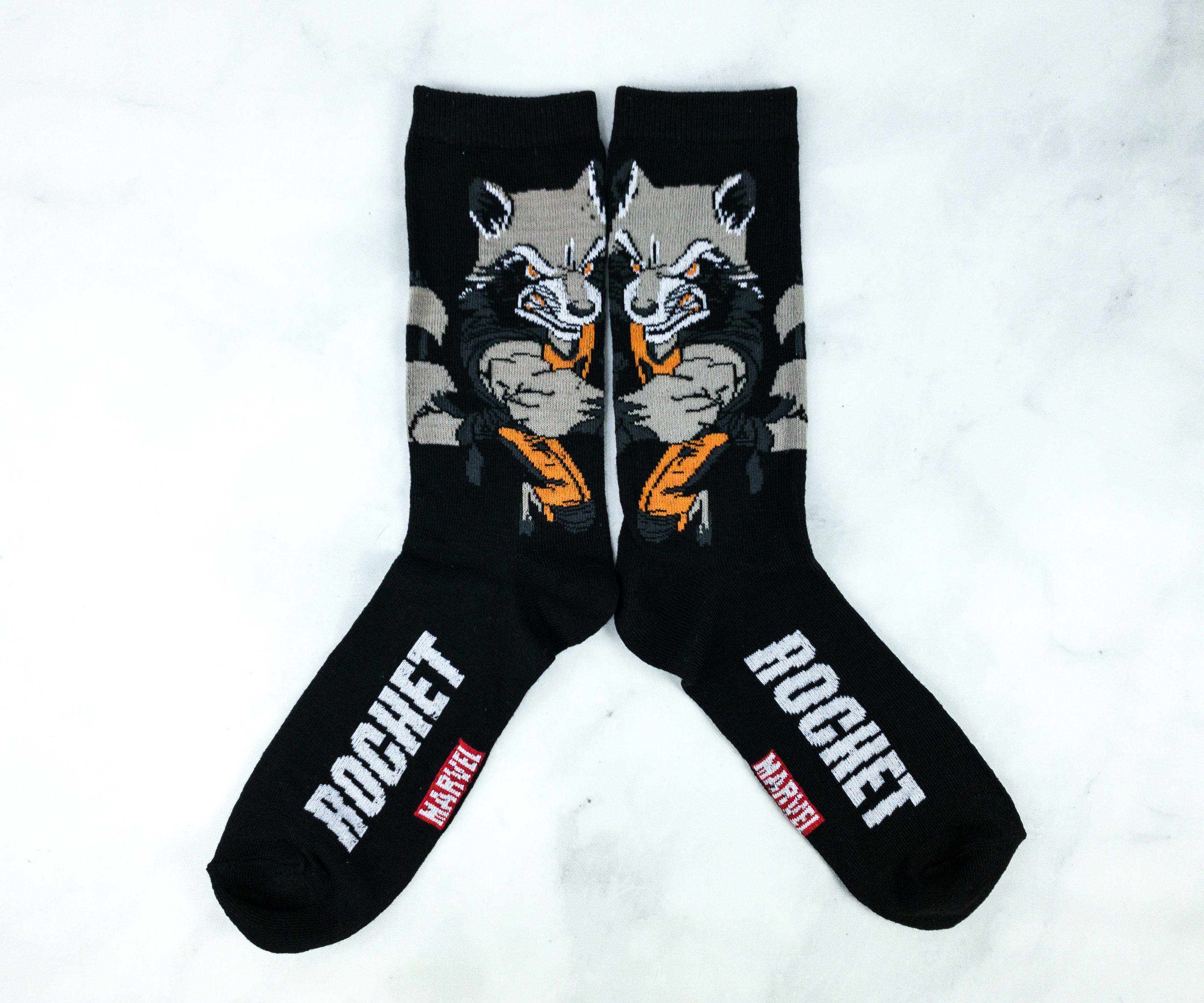 This pair features a black base color, which makes the colored image of Rocket Racoon stand out!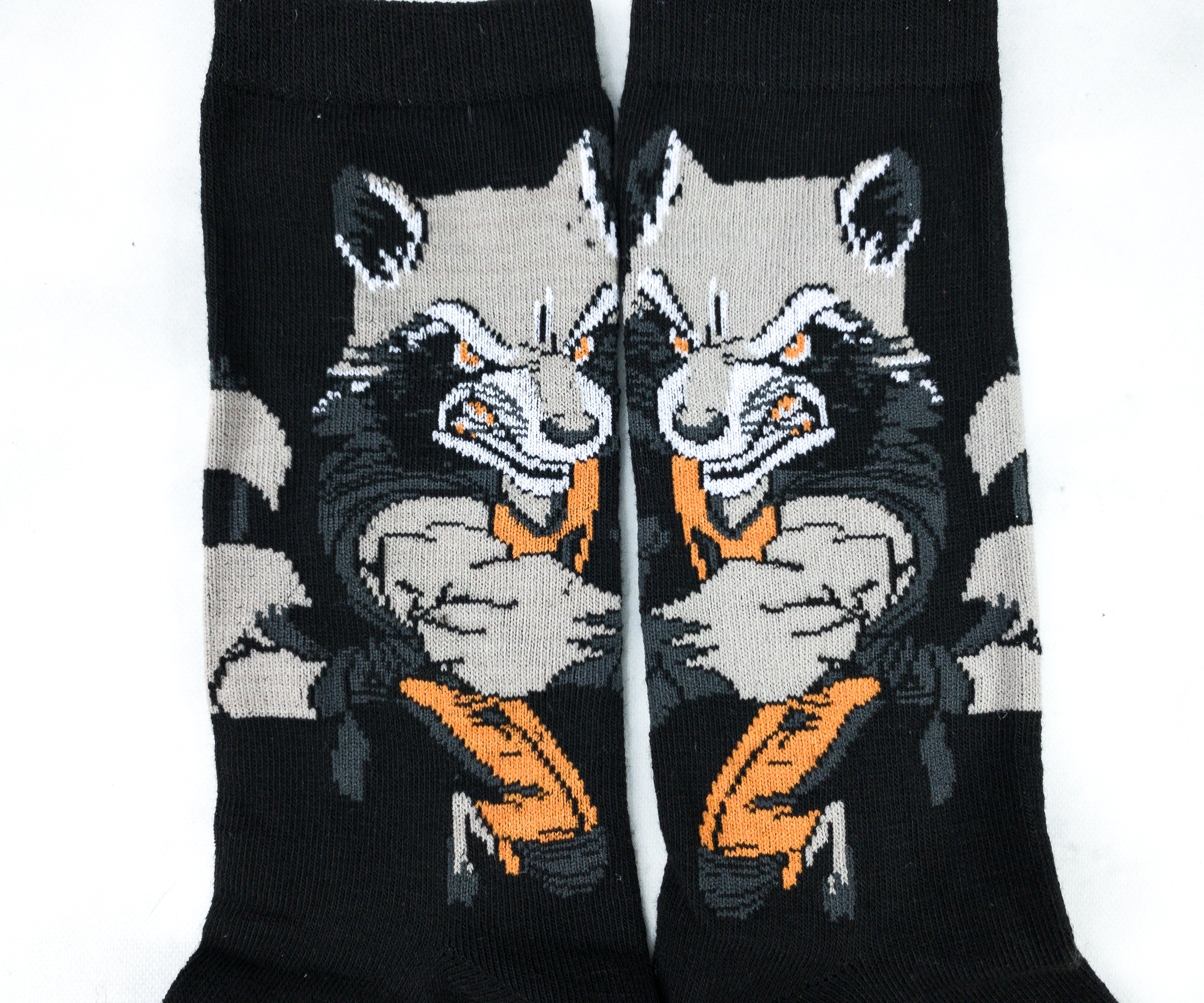 Here's a closer look at the Rocket Raccoon image on the leg part of the socks. He is an expert marksman, weapon specialist, and a well-known master tactician!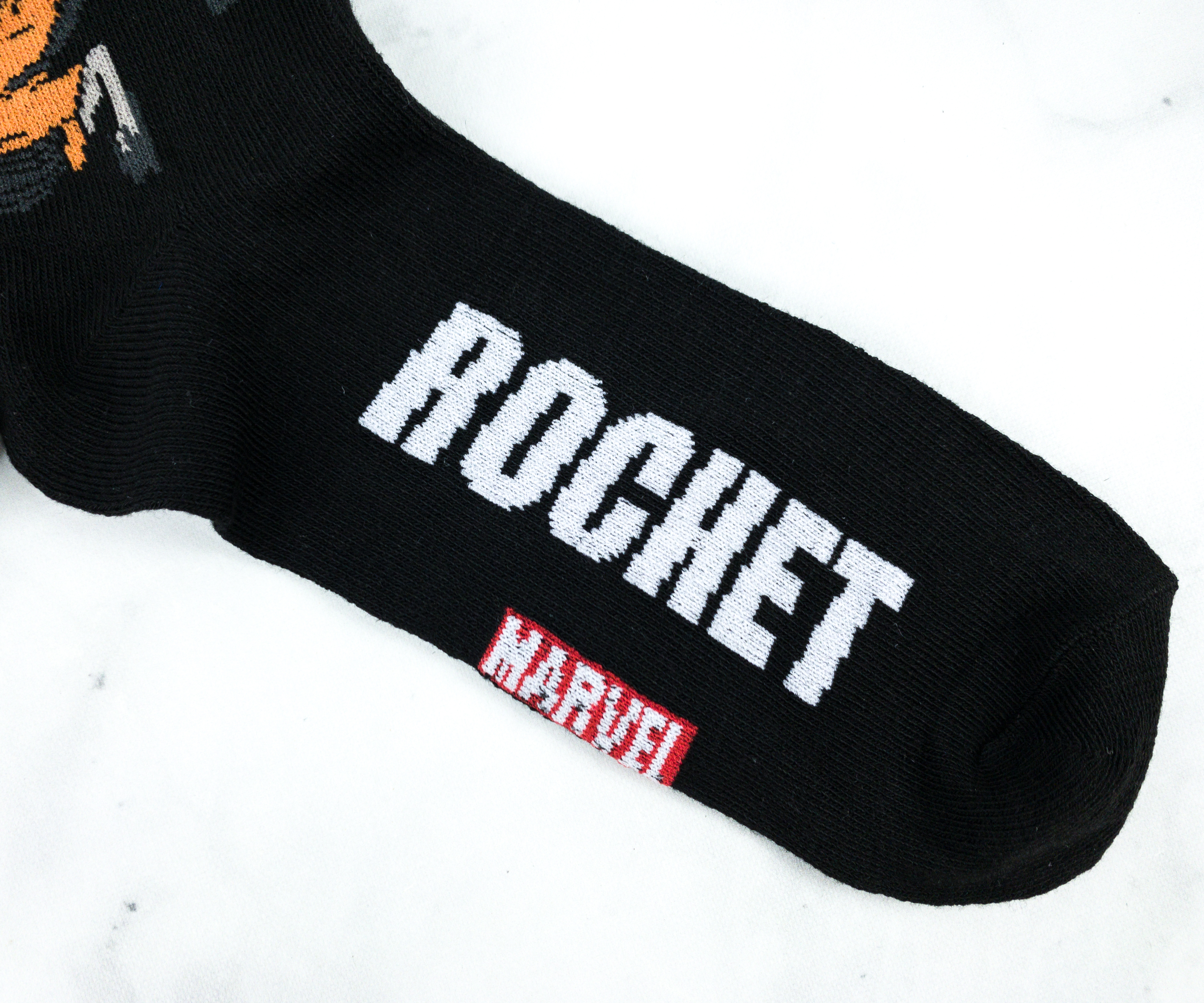 Also on the sock's instep is Rocket's name and the trademark logo of Marvel Studios!
The next pair is gray-colored crew-cut style socks that feature Rocket and Groot's headshots!
Rocket is looking all grumpy, while Groot is smiling! They are adorable!
This month, I received four different pairs of high-quality, well-designed, and comfortable socks from Loot Socks! It's double the usual number of socks I receive monthly! I love all of them, but if I have to pick a favorite it would be the pair featuring Rocket and Groot. I simply love the design and the contrasting look of the two characters. This subscription sends some pretty cool socks and I hope they finally catch up on the shipping delay!
What did you think of Loot Socks this month?