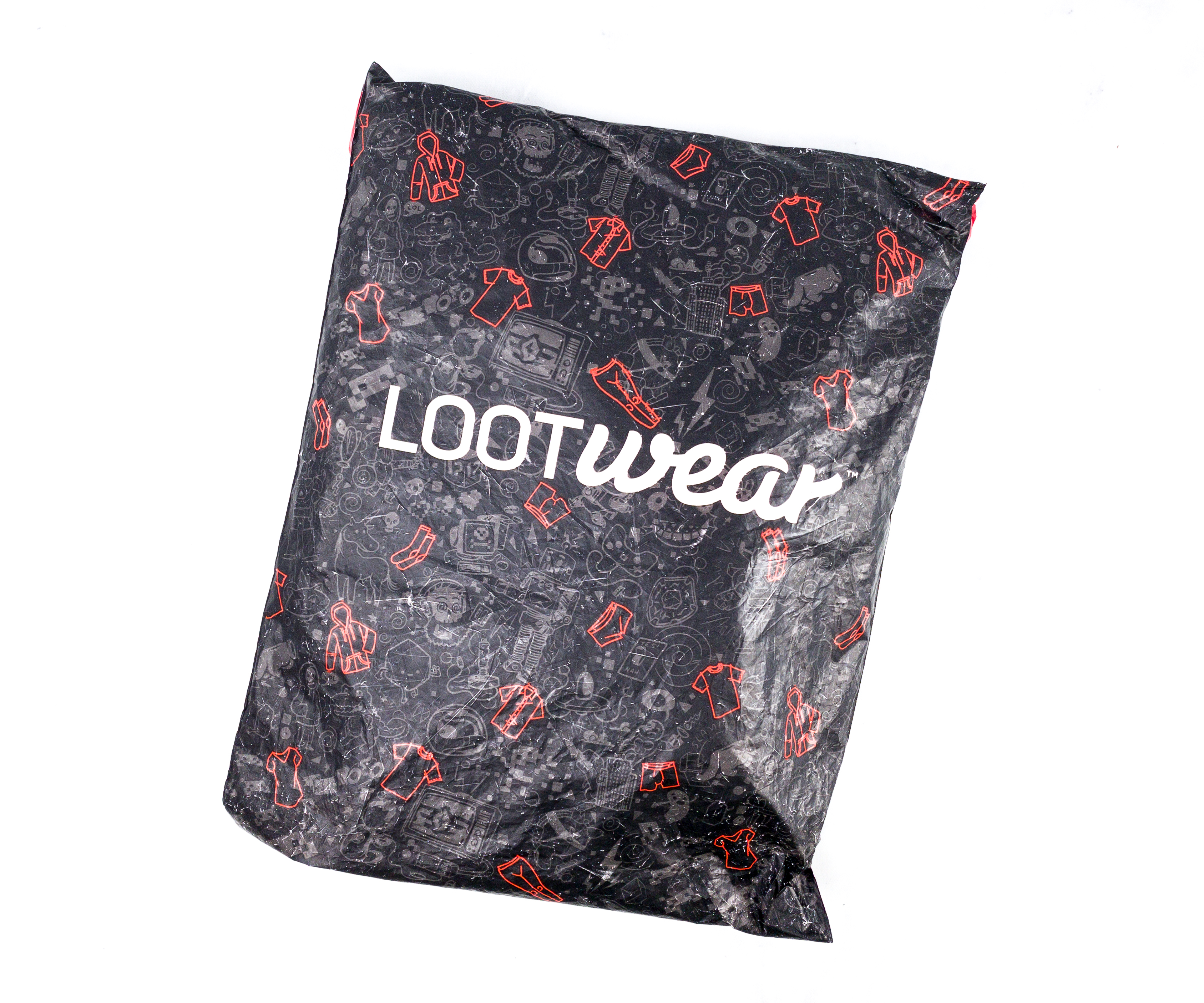 Loot Socks is one of the Loot Wear collections of monthly subscriptions from Loot Crate with exclusive geek and gamer premium wearable accessories with a monthly theme. Every month you'll get 2 pairs of epic geeky socks for $9.99 per month (or less with a longer subscription)! Month to month, the $9.99 price is great for 2 pairs of socks. It drops to $8.49 for both on a one year plan – and you can now skip months you're not interested in!
DEAL: Save 15% on Loot Wear subscriptions when you use this link and coupon code HELLOSUBSCRIPTION15. [Does not apply to Wizardry Wear] Get $3 off your first month with coupon code SAVE3. [Not valid on Undies]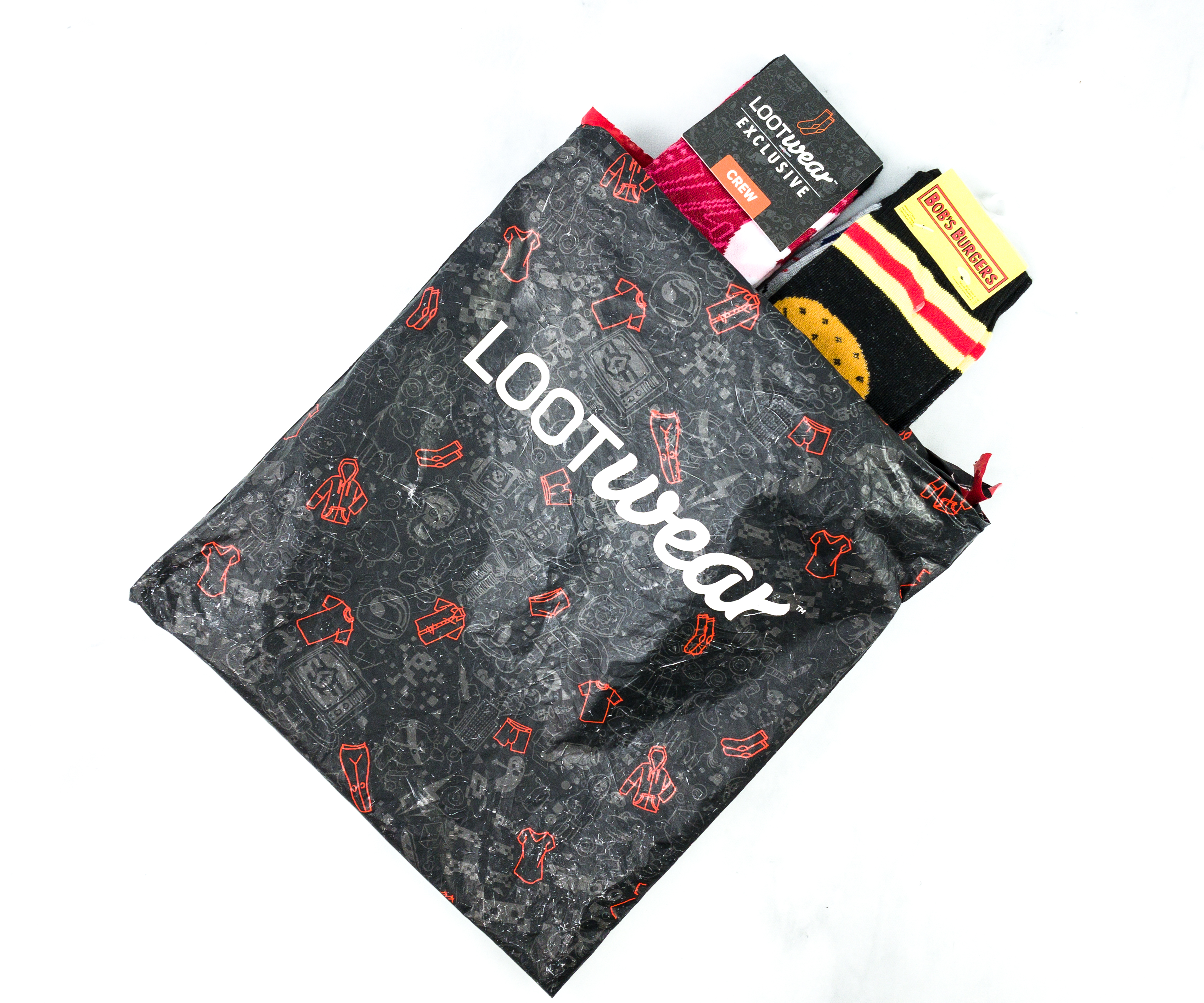 Here's a glimpse of our new pairs of socks!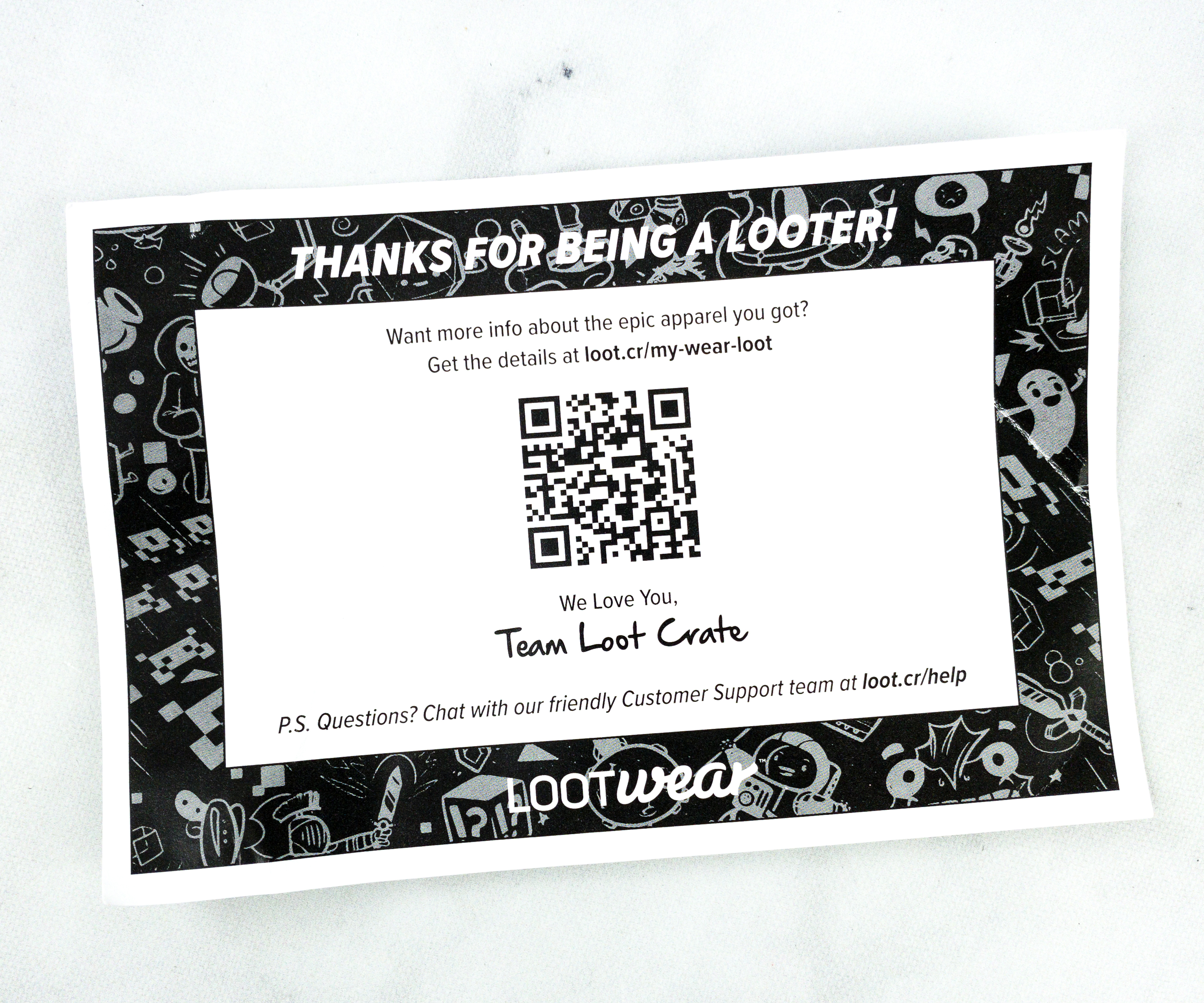 This month's pack includes a card with a QR code that we can use to learn more about this crate.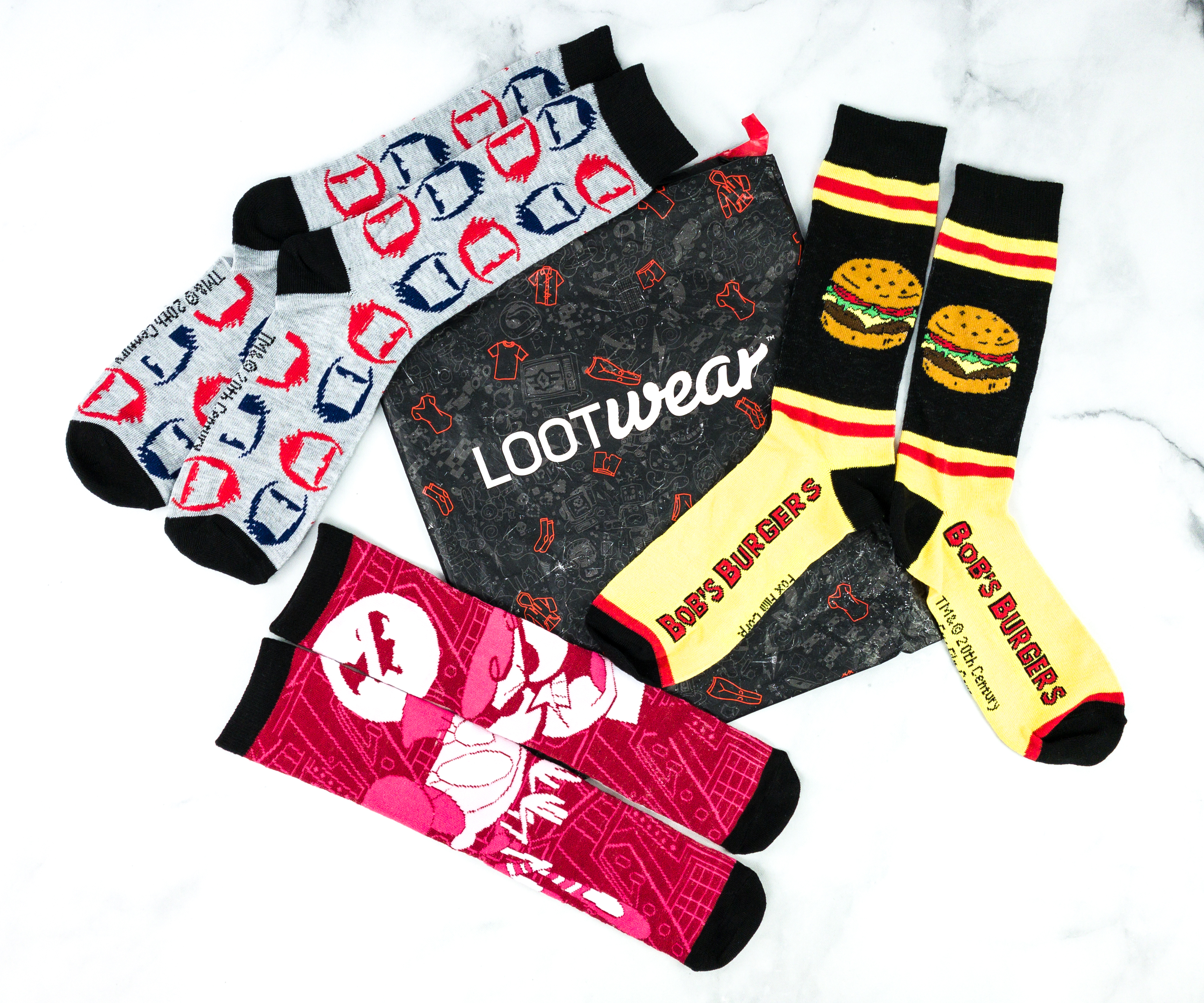 Everything in the pack!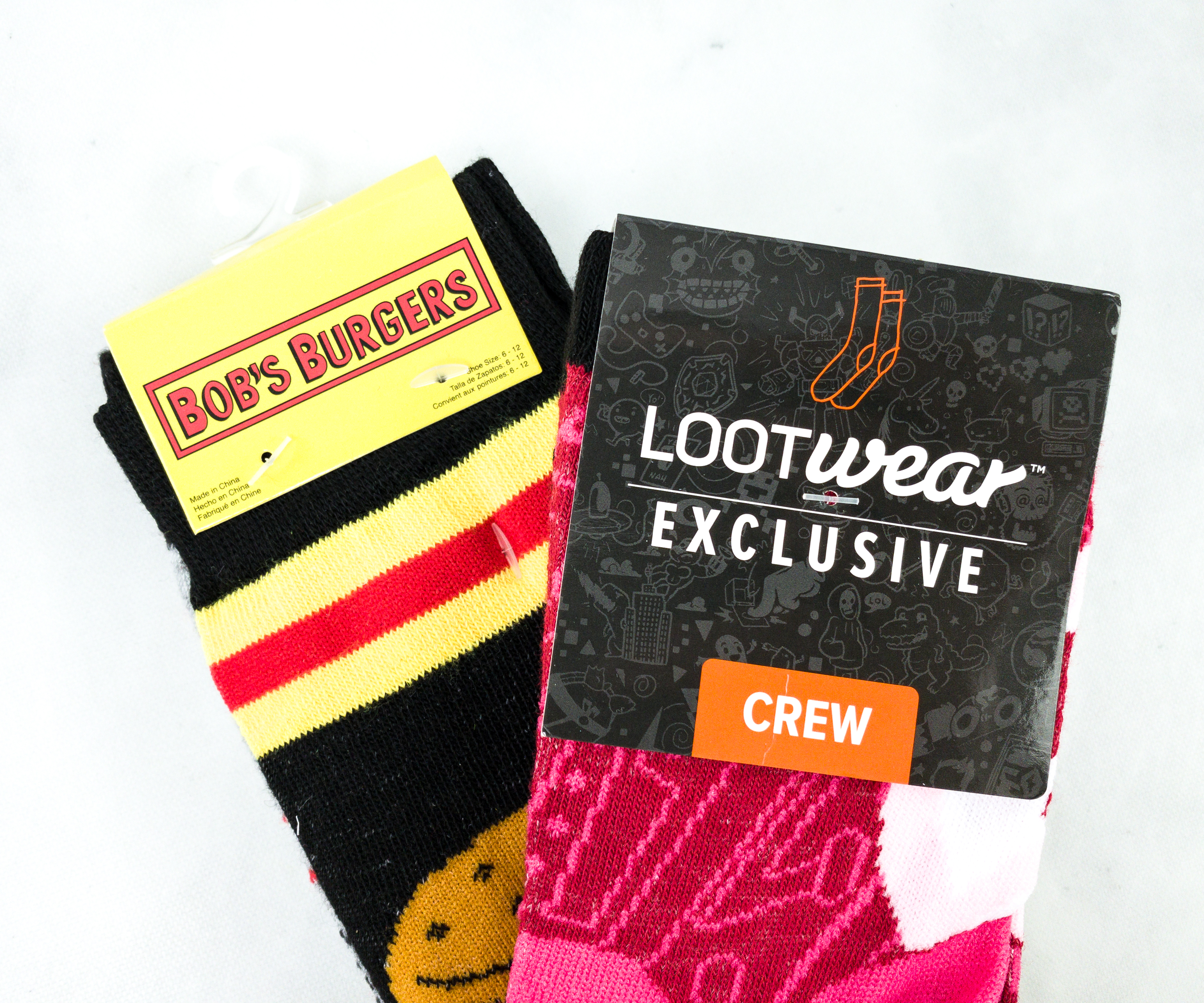 This month's exclusive Loot Socks are crew-cut style socks featuring Dexter's Laboratory and Bob's Burger.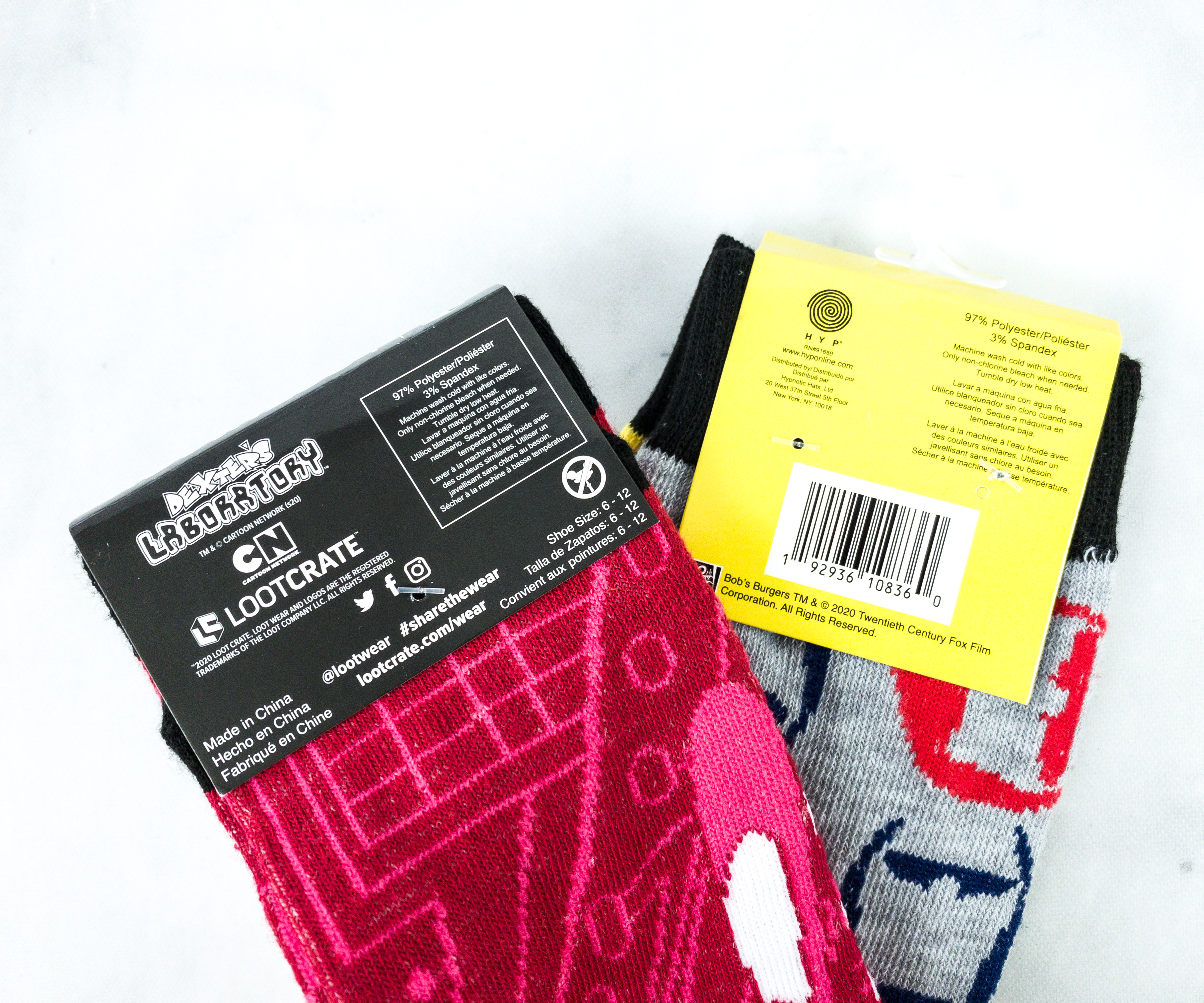 All three pairs of socks are made with 97% polyester and 3% spandex, and they fit shoe sizes 6-12.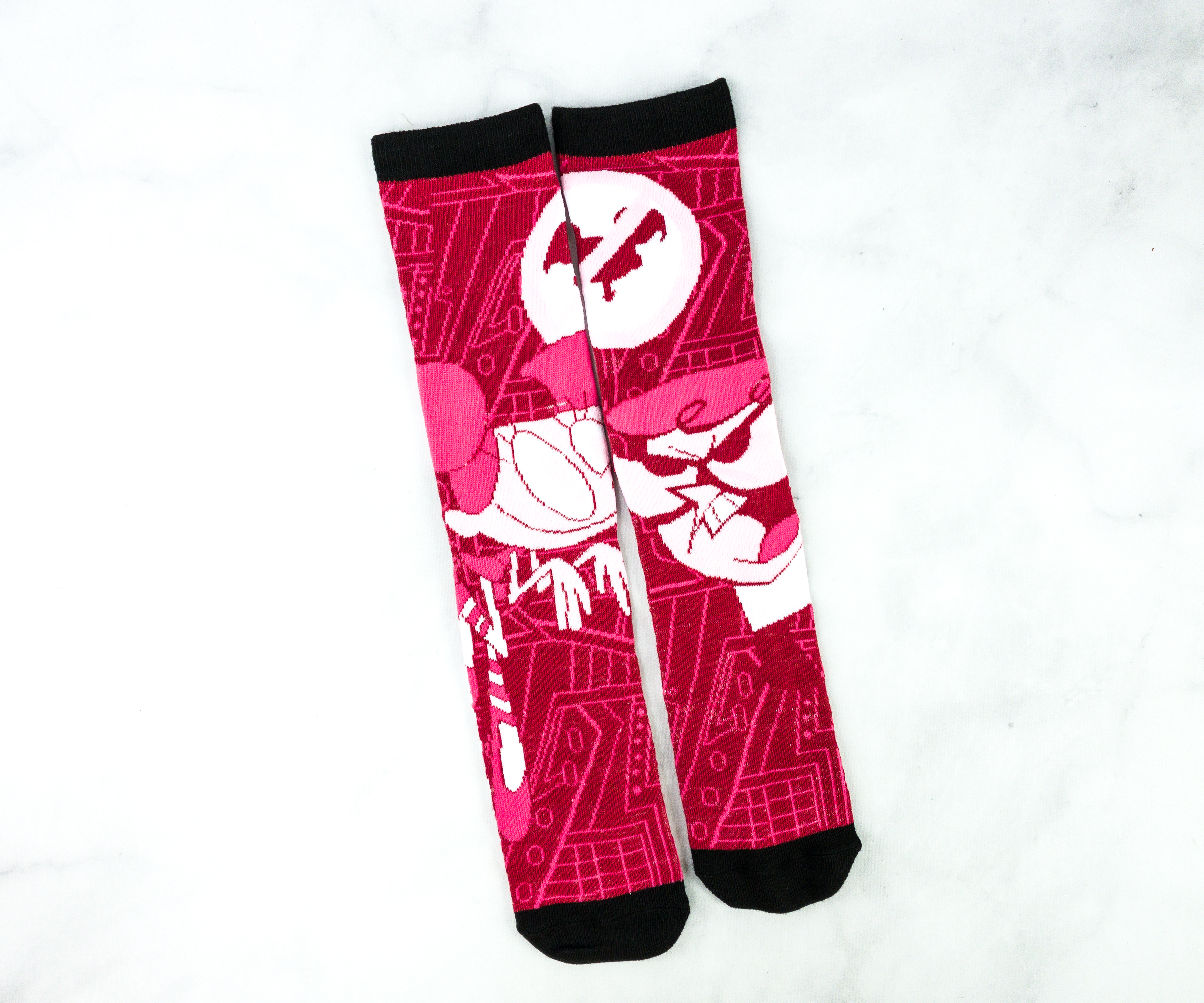 The first pair of socks we received features Dexter and Dee Dee, two of the main characters from Dexter's Laboratory!
The socks have a red base color, plus reinforced black cuffs, heels, and toes. Aside from the characters, there are also lines and shapes on the background that make it look like Dee Dee and Dexter are inside the lab!
The second pair is Bob's Burger-themed! These socks feature a classy design, with a black base color on the upper part and yellow base color on the bottom part. These socks also have reinforced black cuffs, heels, and toes.
On the leg part of the socks is Bob's trademark burger! They are thick, juicy burgers with sliced cheese, tomatoes, and spongy buns!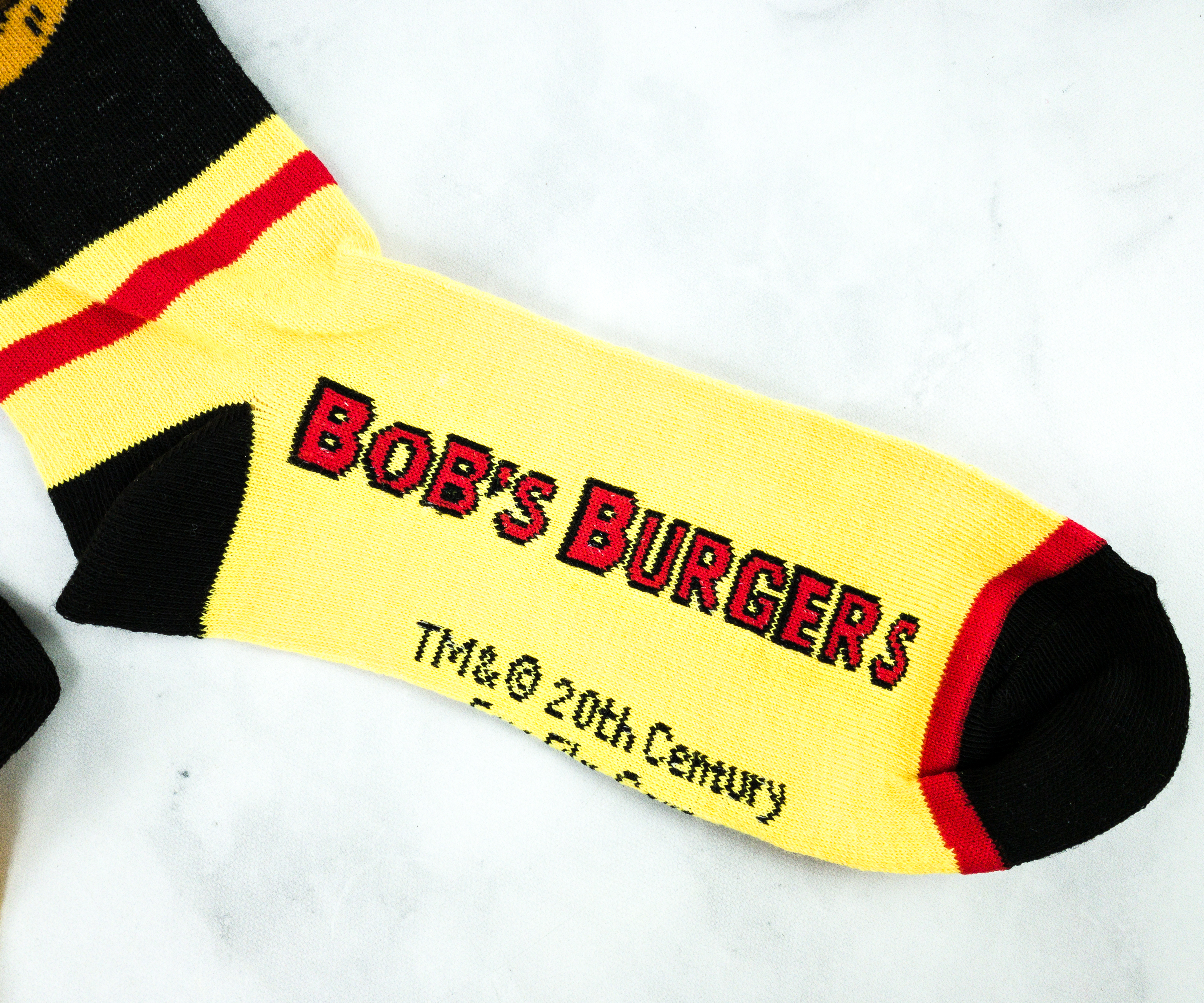 To complete the design, Bob's Burgers logo can be found on the foot part of the socks!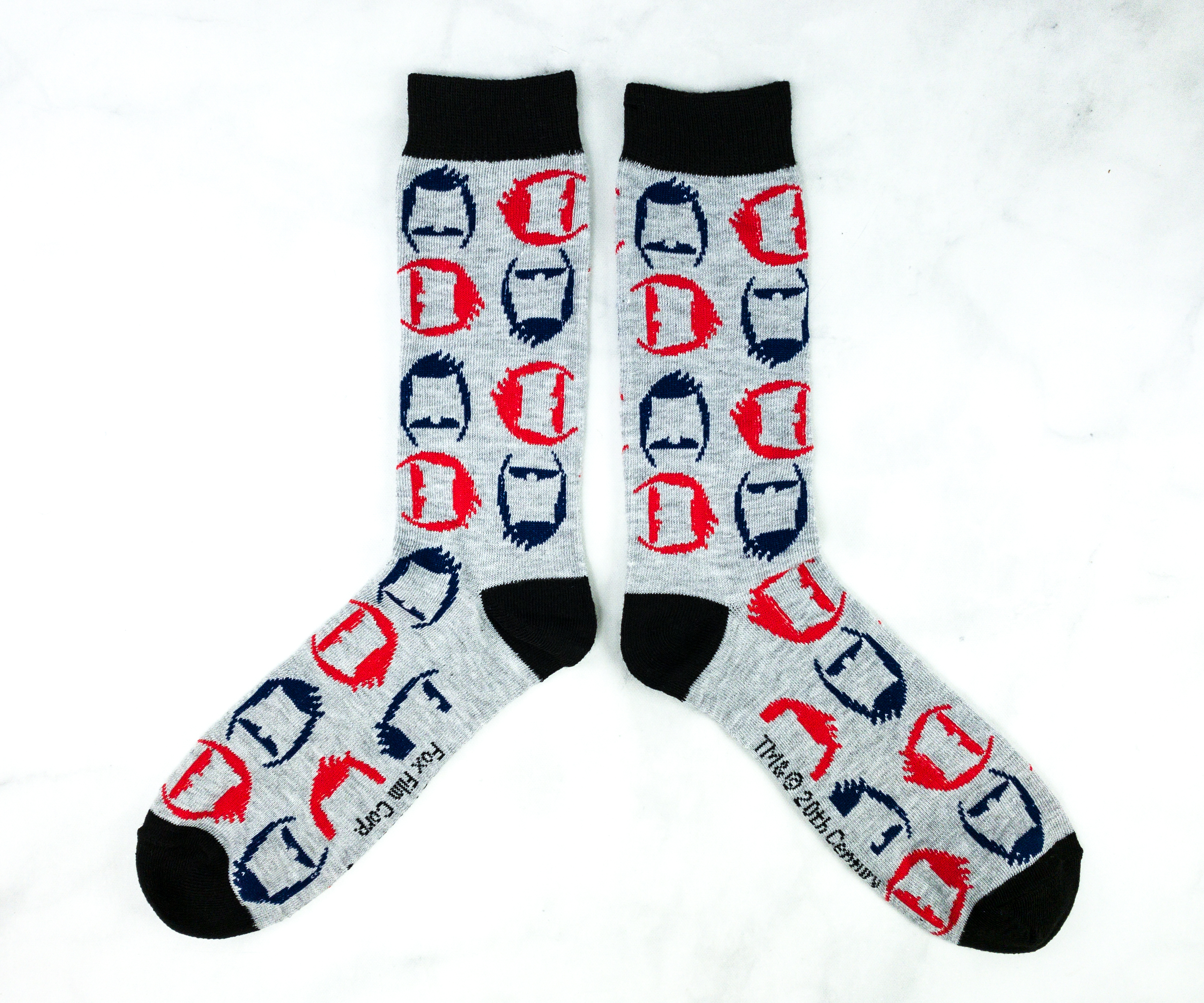 The third pair of socks is also Bob's Burgers-themed! They have a gray base color with black cuffs, heels, and toes.
The design features red and blue silhouettes of Bob's hair and mustache! It's quite eye-catching!
I love wearing geeky socks! Loot Socks sends high-quality pairs with exclusive designs, and for this month, I have three! Two of them feature Bob's Burgers and the other one has Dee Dee and Dexter from Dexter's Laboratory. The designs are really cool, and the fitting is just fantastic. I can wear them all day without any problems, that's how comfortable they are! As for their shipping issues, I hope they find a way to finally ship the loots on time!
What did you think of Loot Socks this month?