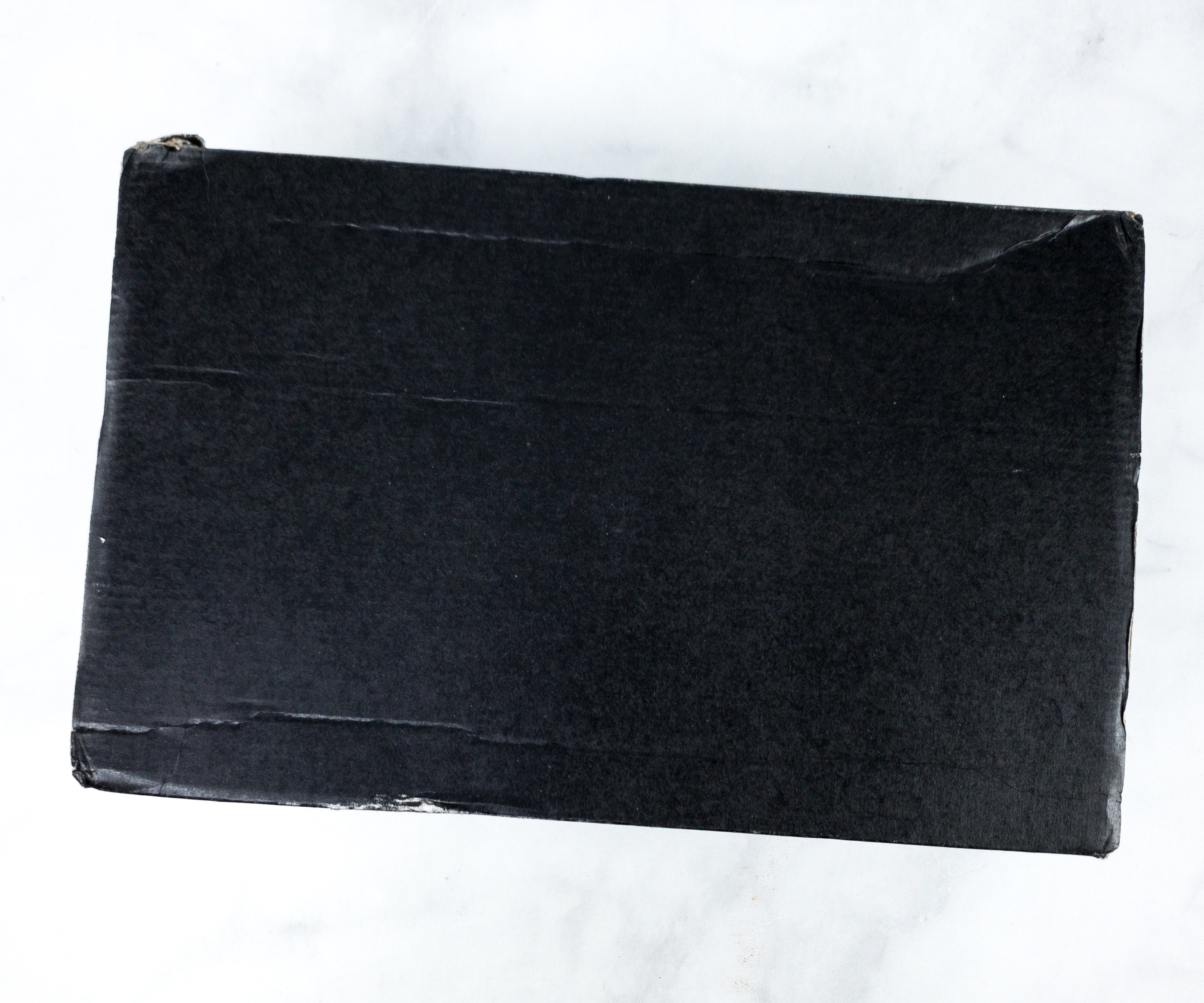 Loot Wearables is one of the Loot Wear collections of monthly subscriptions from Loot Crate with exclusive geek and gamer premium wearable accessories with a monthly theme. The Wearables subscription will send you an exclusive premium top or bottom from the featured franchise for $17.99 per month.
DEAL: Save 15% on Loot Wear subscriptions when you use this link and coupon code HELLOSUBSCRIPTION15. [Does not apply to Wizardry Wear] Get $3 off your first month with coupon code SAVE3. [Not valid on Undies]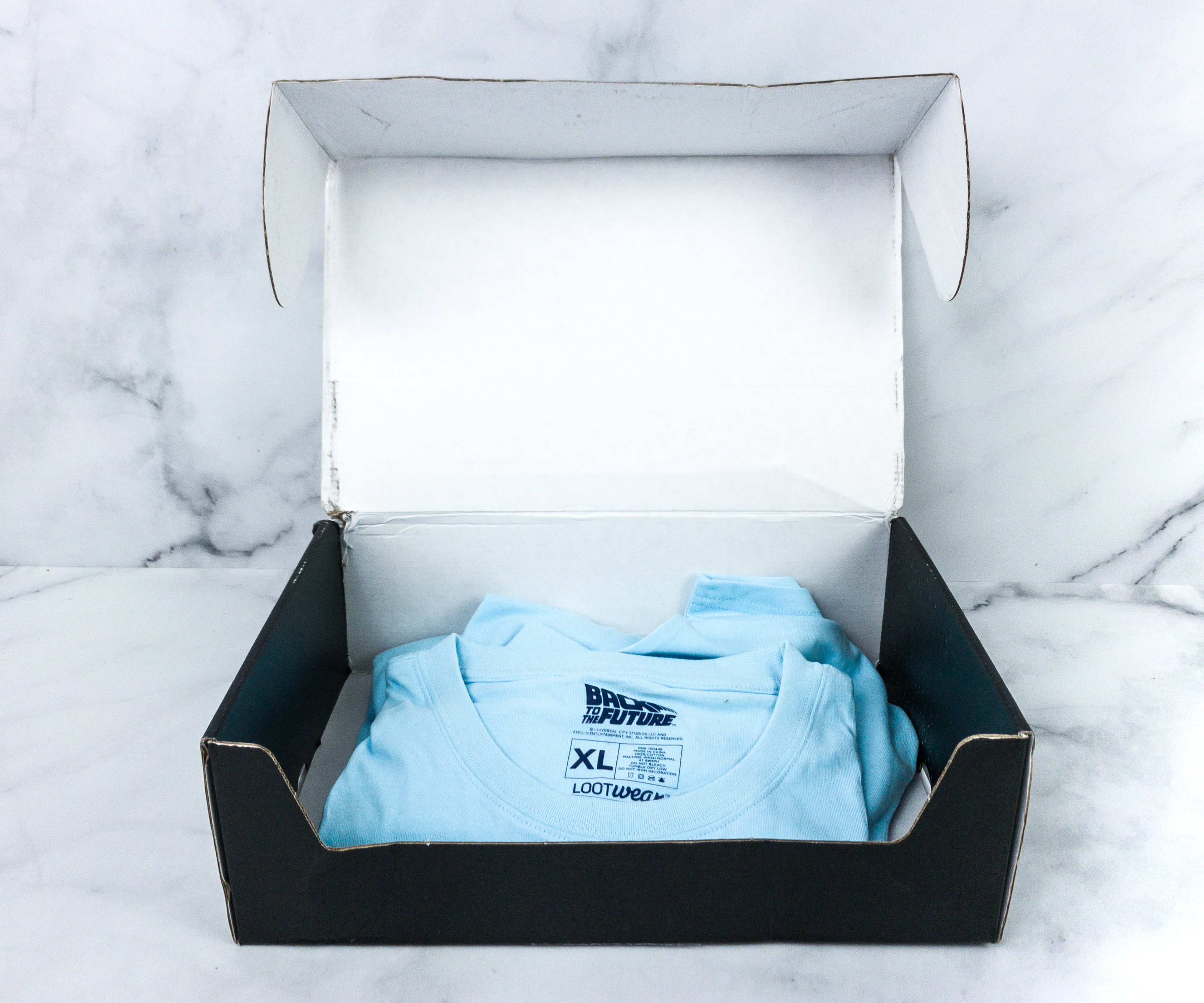 The September 2019 theme is SCHOOLED! There's no card this month.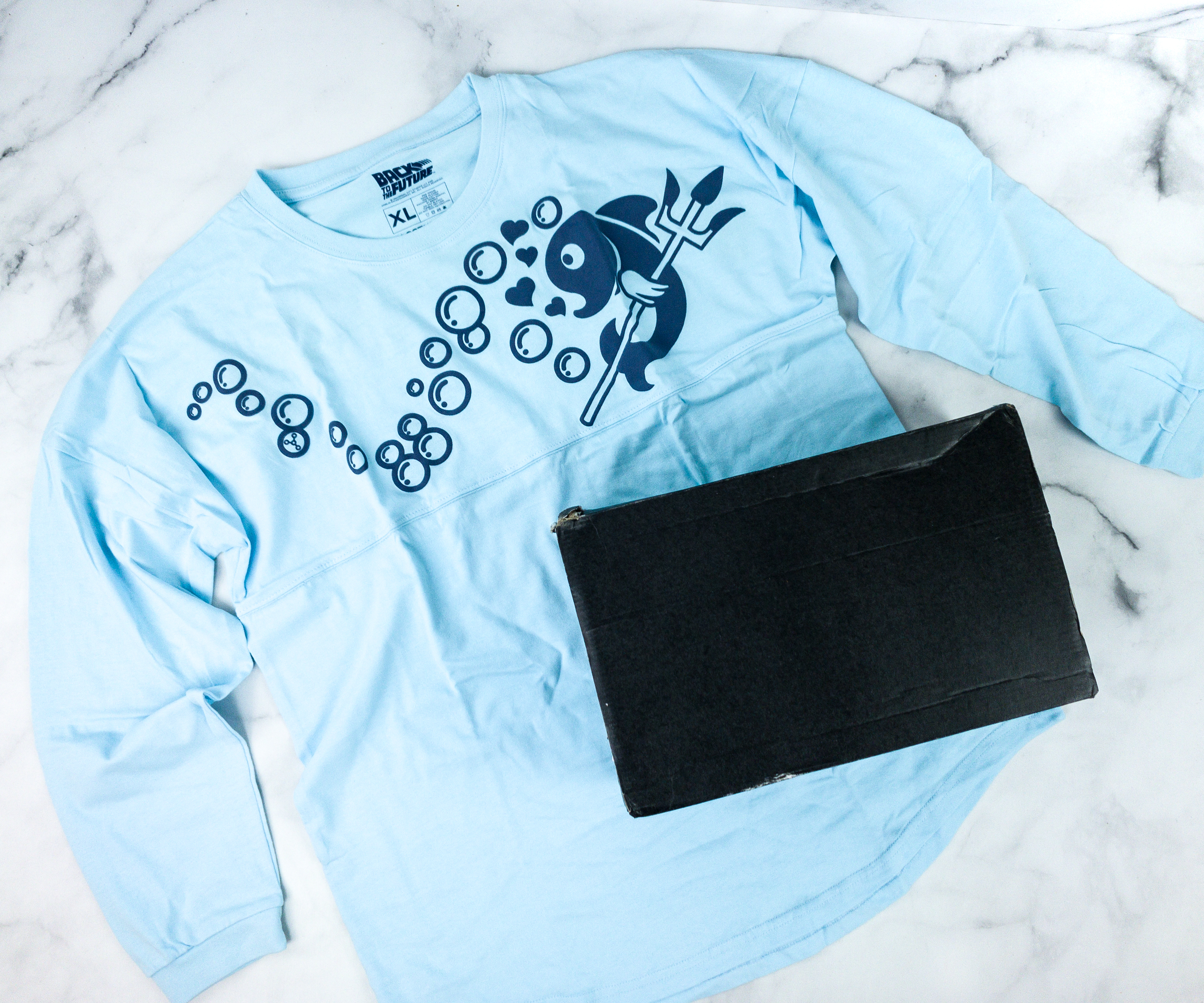 Loot for Her: EXCLUSIVE Back to the Future Spirit Jersey. This month, I received a nice jersey that features the 80s Sci-Fi film, Back to the Future!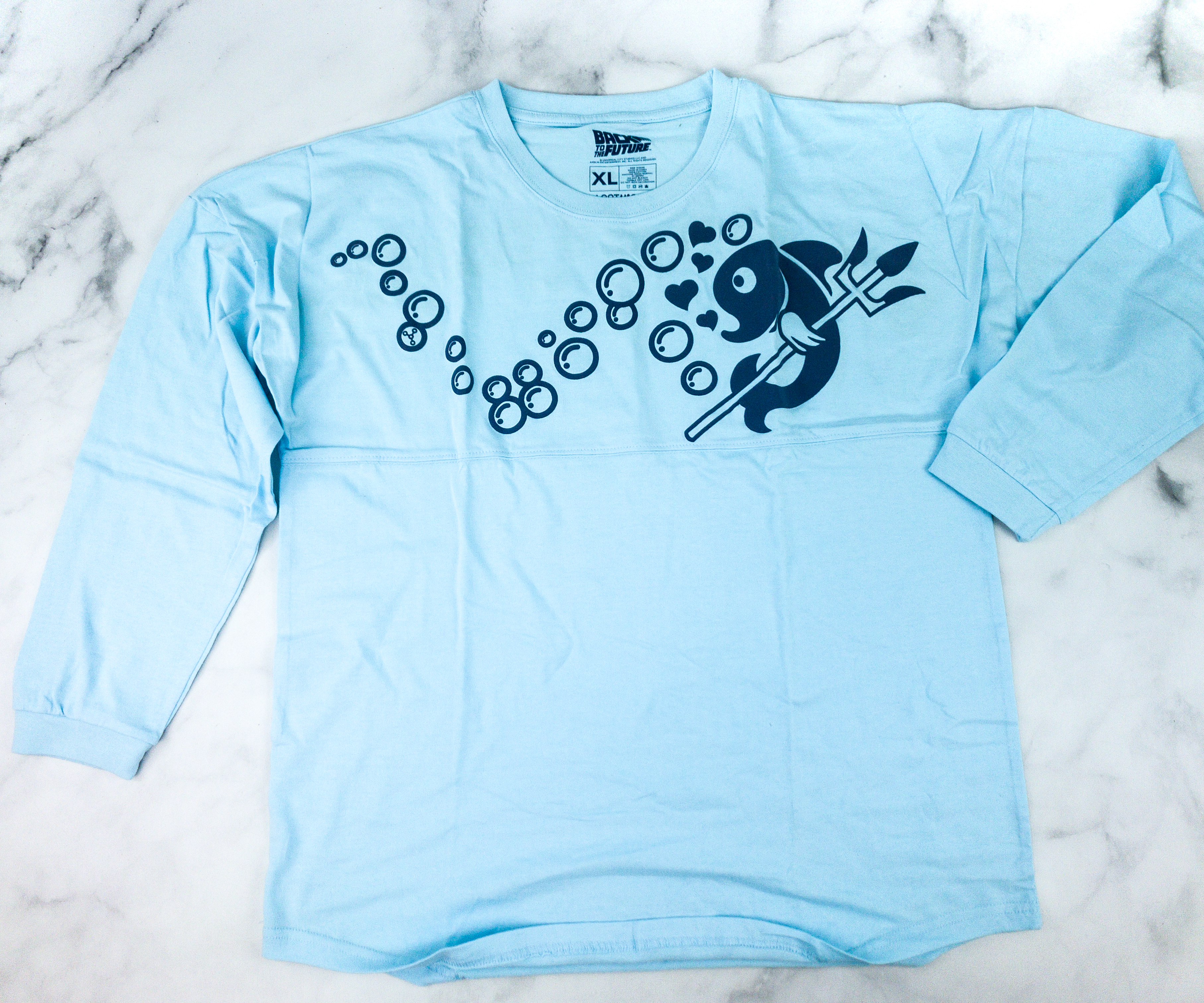 The jersey is really cute! I love the light blue overall color. Plus, it has long sleeves to keep me warm on chilly days!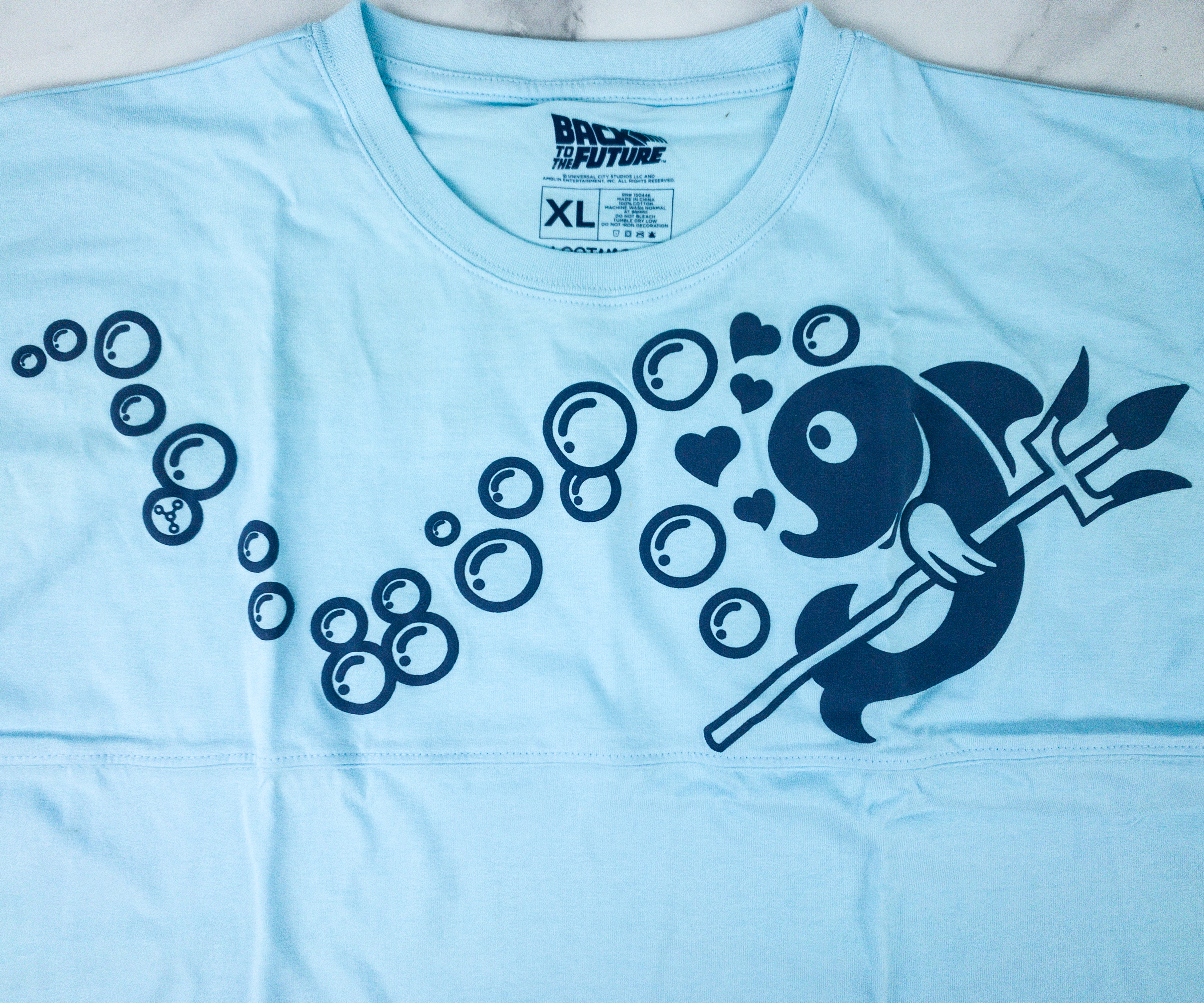 It also has a cute print on the upper half, featuring a fish holding a trident and some bubbles and hearts!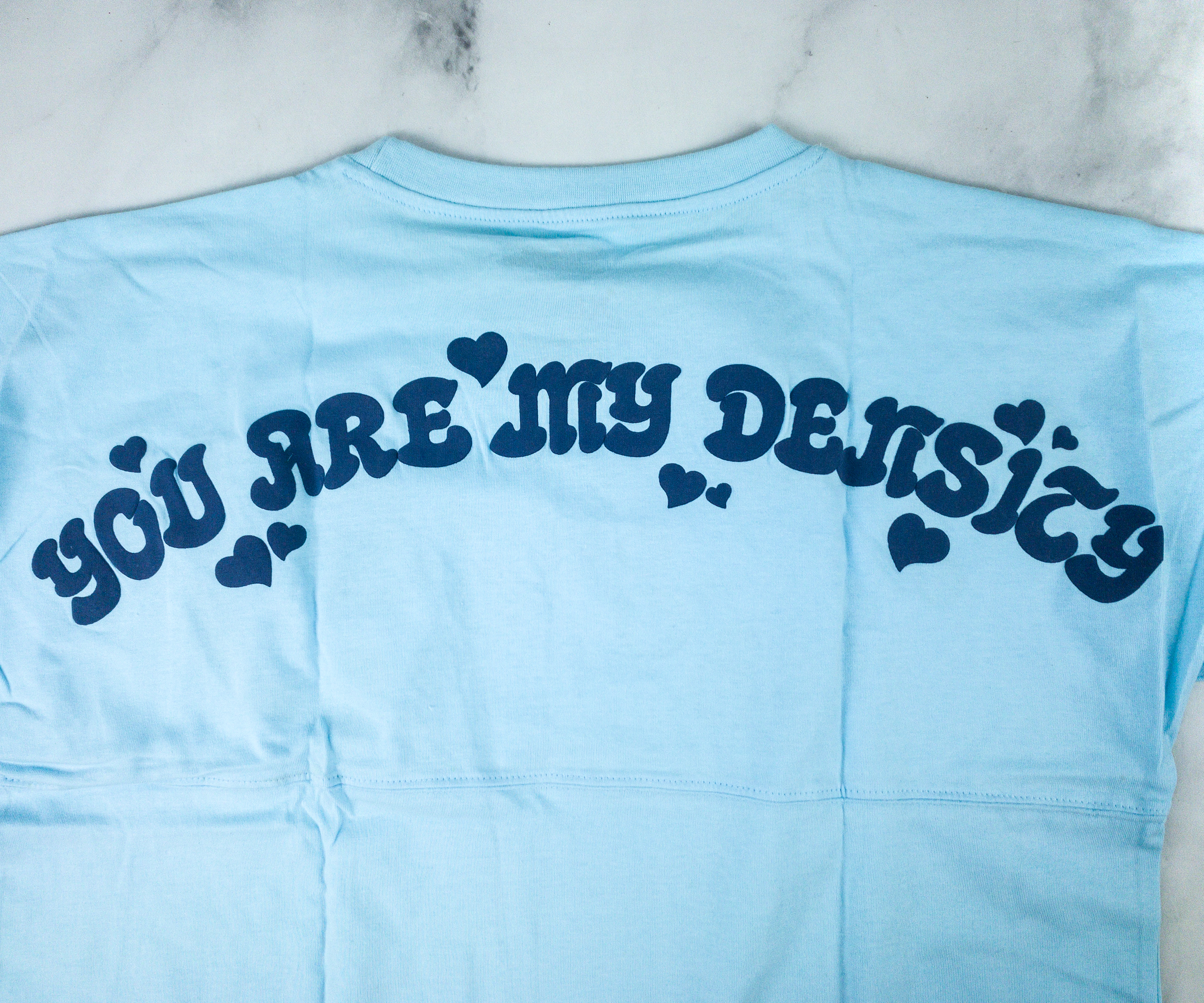 The print on the back says "You Are My Destiny"!
Getting a well-designed jersey from the Loot For Her does not happen all the time, so I'm really glad that I received one this time and it even features one of my favorite series, Back to the Future. The jersey is comfortable to wear and the color is awesome, as well as the prints on the front and back. This item arrived way too late but I still hope Loot Crate will finally catch up with their shipping schedule!
What do you think about Loot Wearables this month?