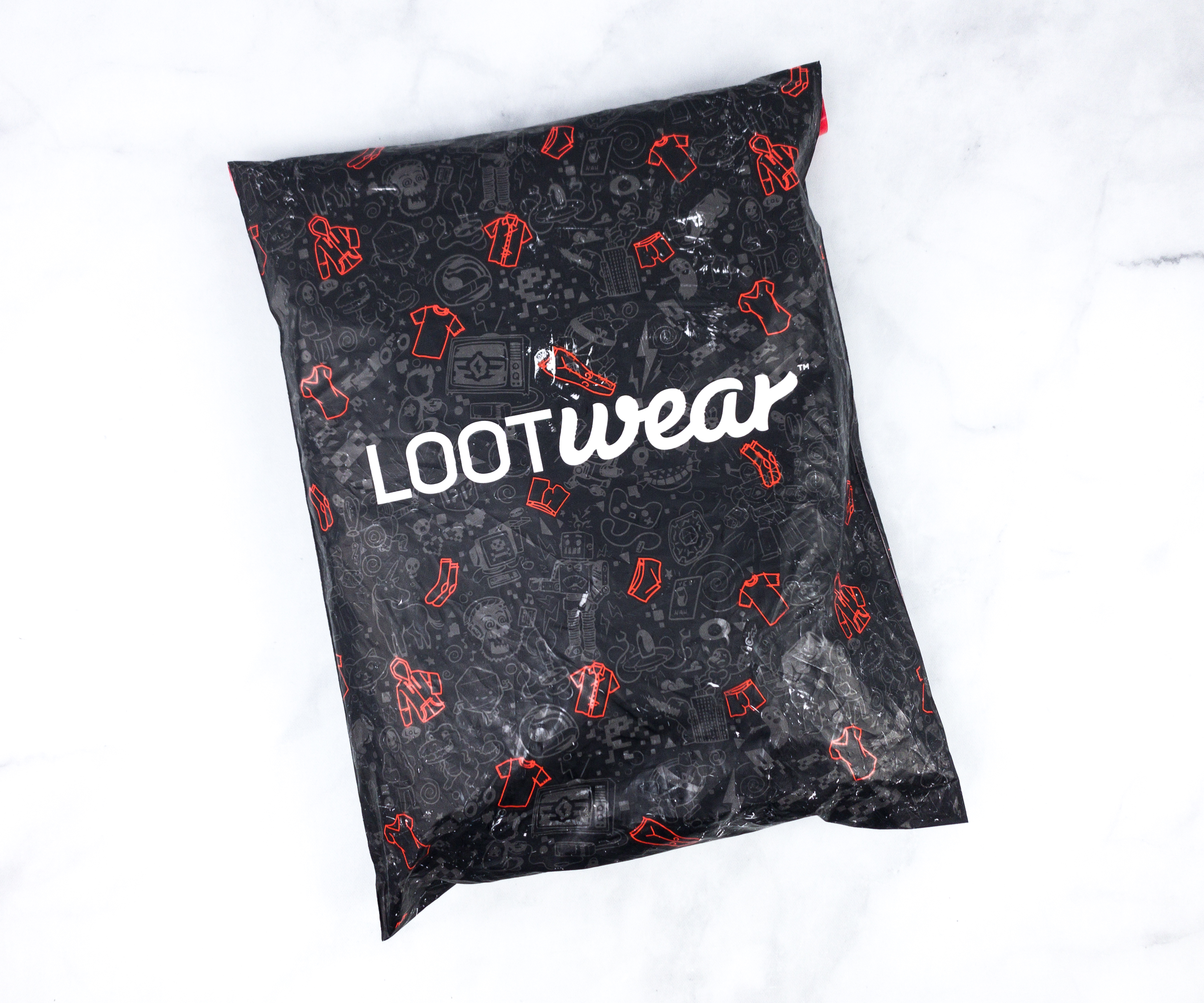 Loot Wearables is one of the Loot Wear collections of monthly subscriptions from Loot Crate with exclusive geek and gamer premium wearable accessories with a monthly theme. The Wearables subscription will send you an exclusive premium top or bottom from the featured franchise for $17.99 per month.
DEAL: Save 15% on Loot Wear subscriptions when you use this link and coupon code HELLOSUBSCRIPTION15. [Does not apply to Wizardry Wear] Get $3 off your first month with coupon code SAVE3. [Not valid on Undies]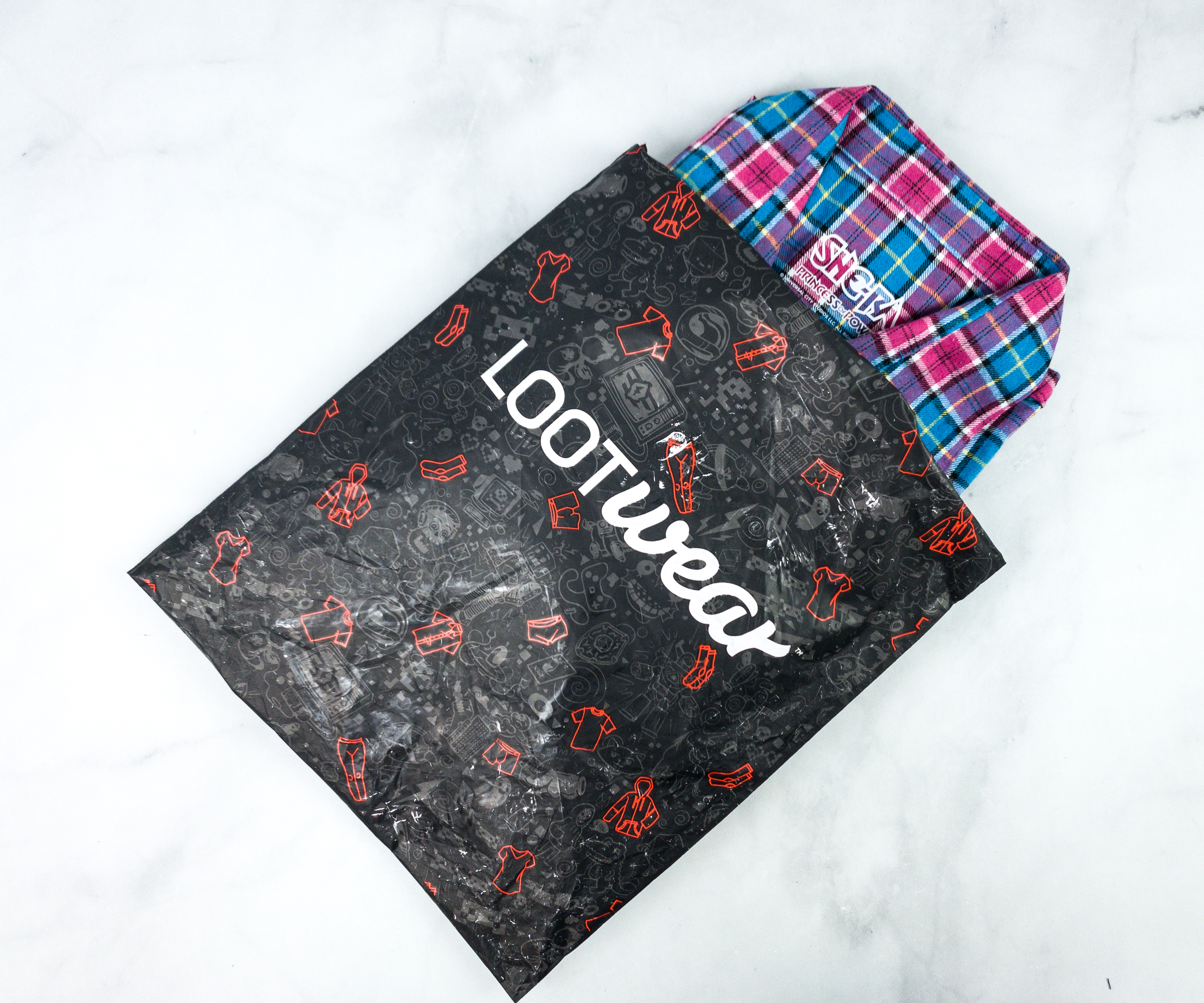 The January 2020 theme is ICONS!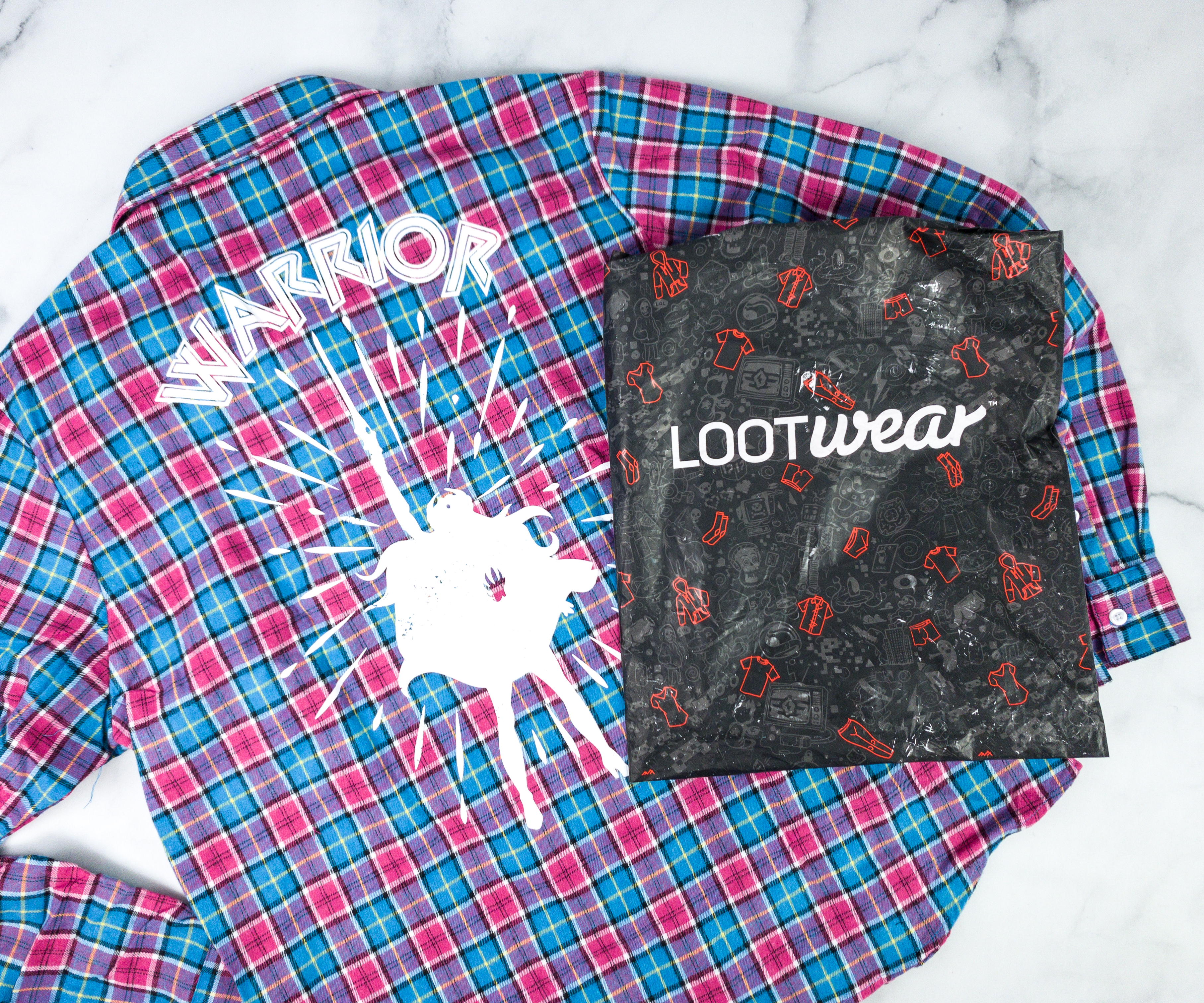 Loot for Her: EXCLUSIVE She-Ra Plaid Button Down. One of the most iconic superheroines from the 80s is featured in this month's Loot For Her. Princess Adora, popularly known as She-Ra, is the long lost twin sister of He-Man!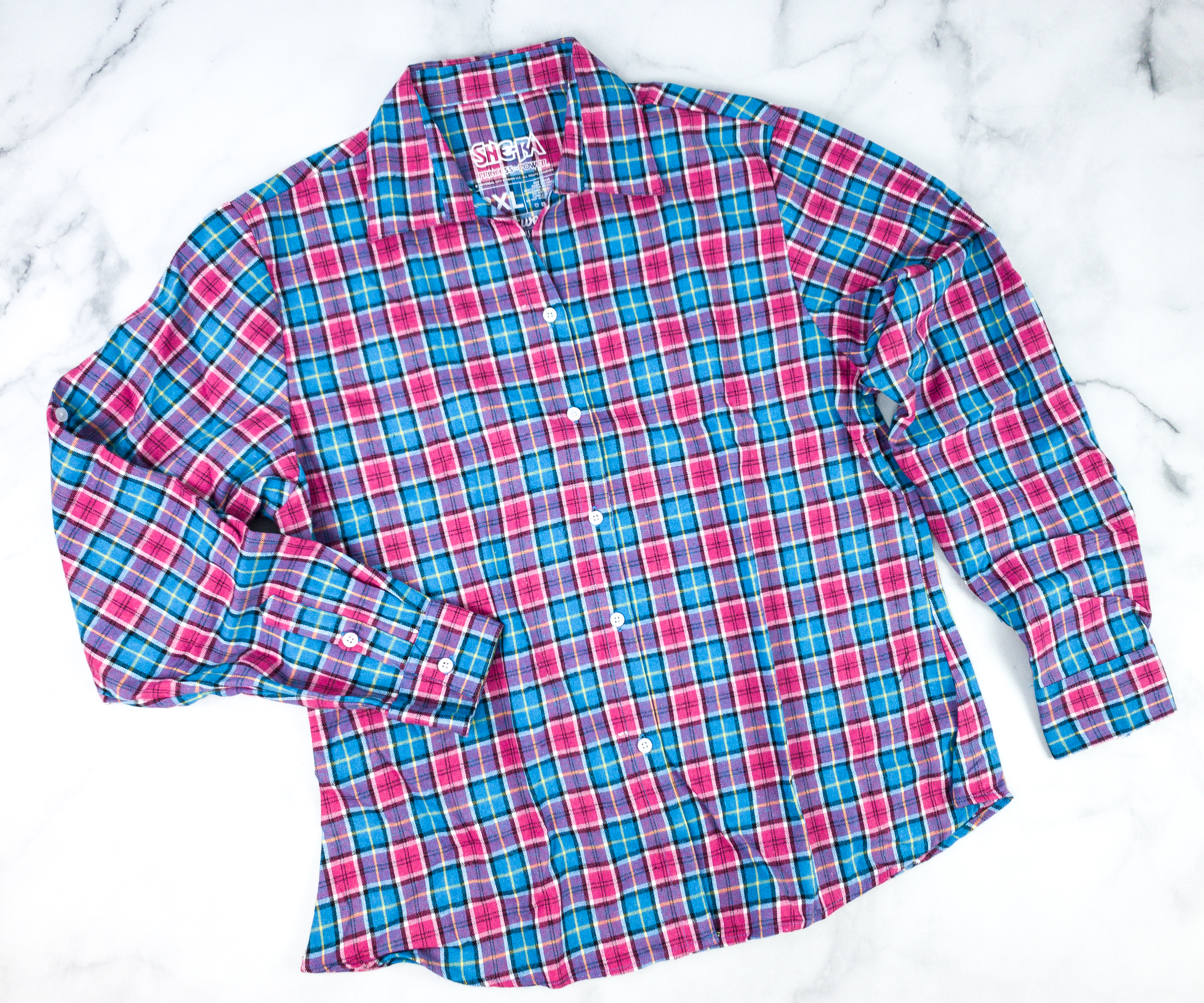 The plaid button-down shirt looks nice with its blue and pink color combination. Like She-Ra, the shirt also has that stunning and appealing look.
You can easily roll-up the sleeves just below the elbow for a different styling! Flannel or plaid shirts like this are best worn during the colder months.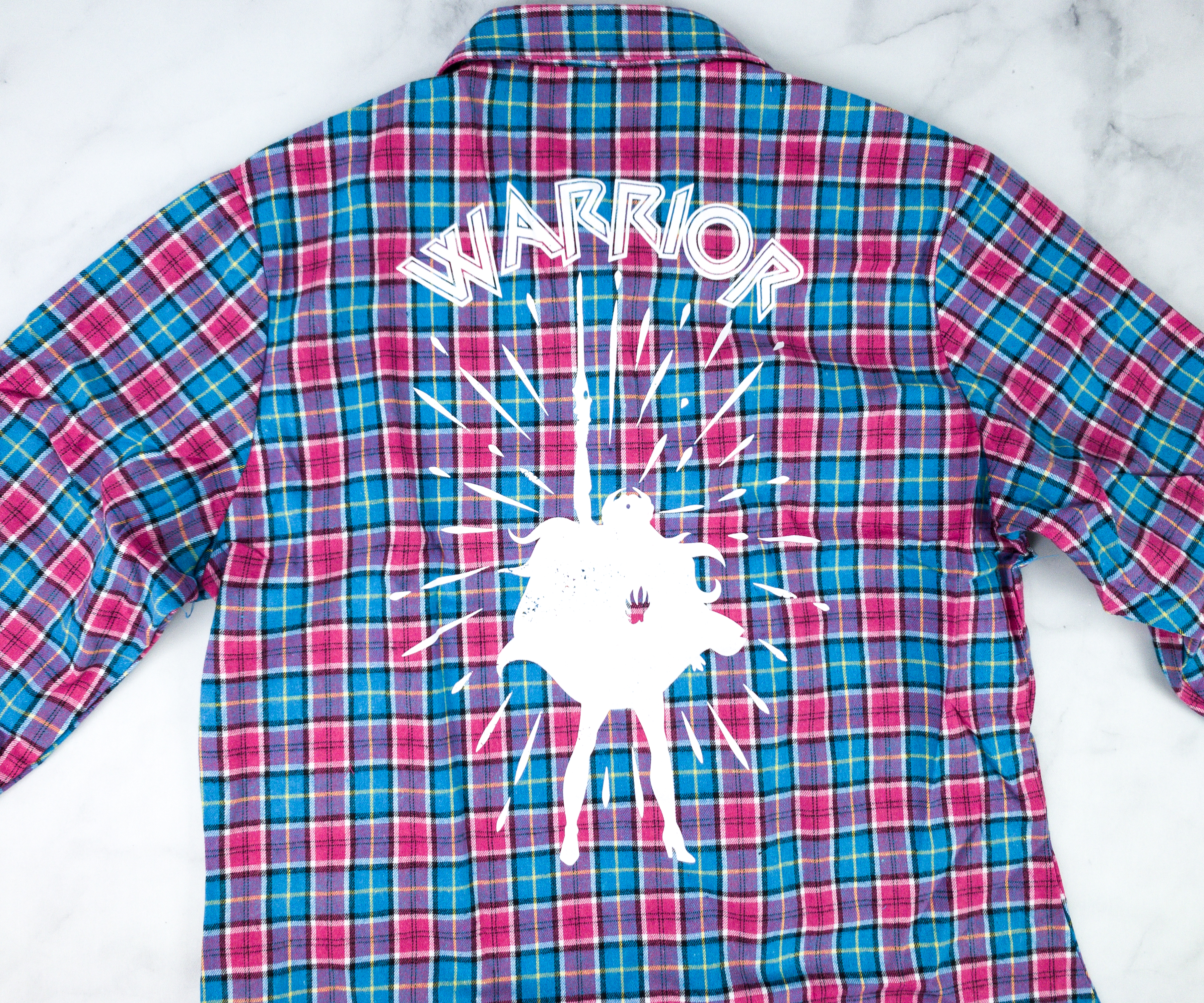 The back of the shirt has the heroine's silhouette and arched just above her is the word "WARRIOR". This is best paired with denim jeans for a laidback look!
This month's Loot for Her is something out of the ordinary, just like the featured heroine! She-Ra is really iconic, not just because she's the sister of He-Man, but because she's a unique superheroine in her own right. I really like the colors of the plaid button-down and the print at the back makes it more special. The material is also nice. Loot Crate is starting to catch up with shipping and I hope they finally fix their issues so they can go back to normal shipping schedules soon!
What do you think about Loot Wearables this month?