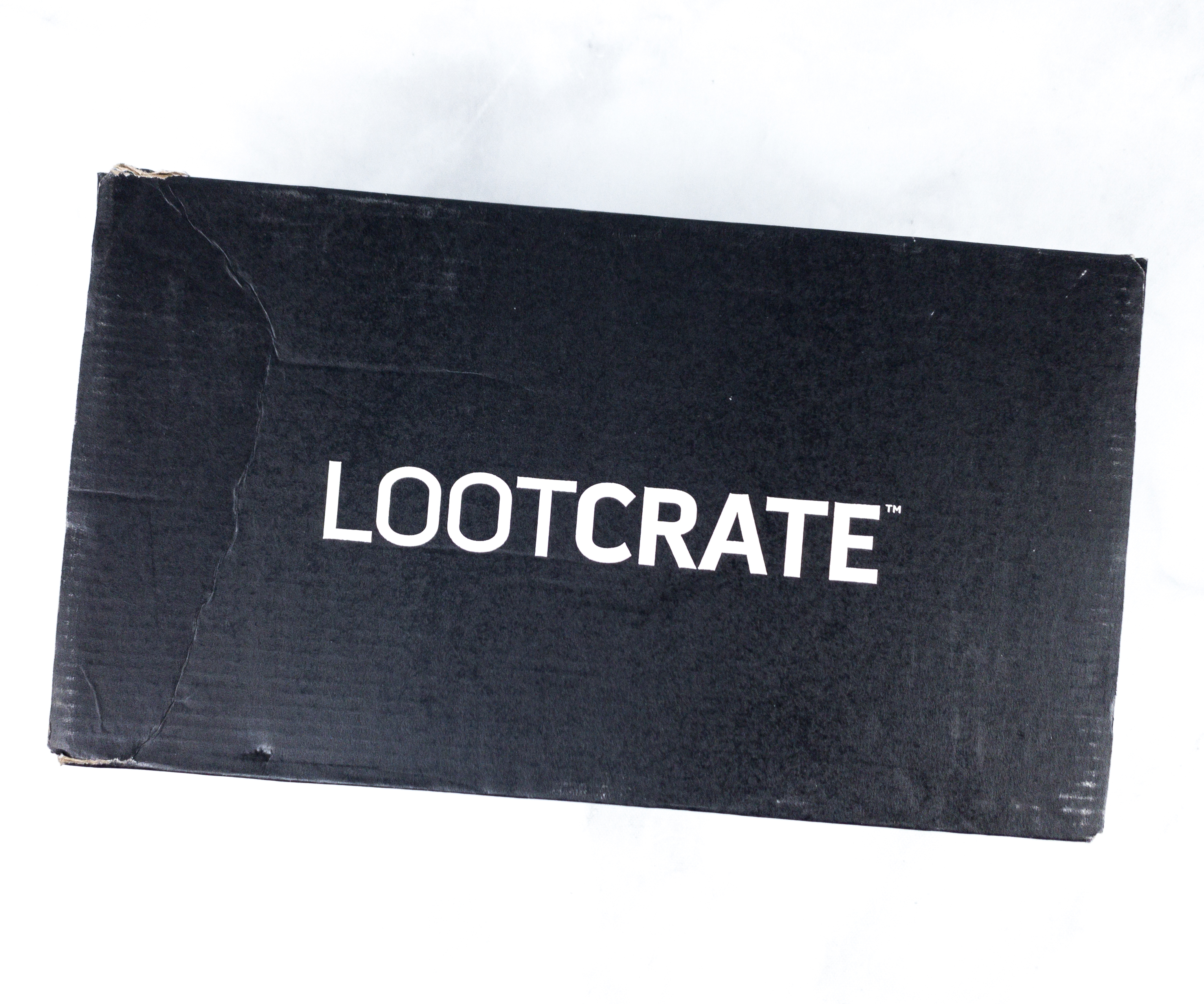 Loot Crate is the original nerd subscription box for geeks & gamers. Every month you'll get awesome, mostly exclusive geeky pop culture items curated around a theme for $21.99 per month, shipped.
DEAL: Save 15% on any subscription plan when you use this link and coupon code HELLOSUBSCRIPTION15.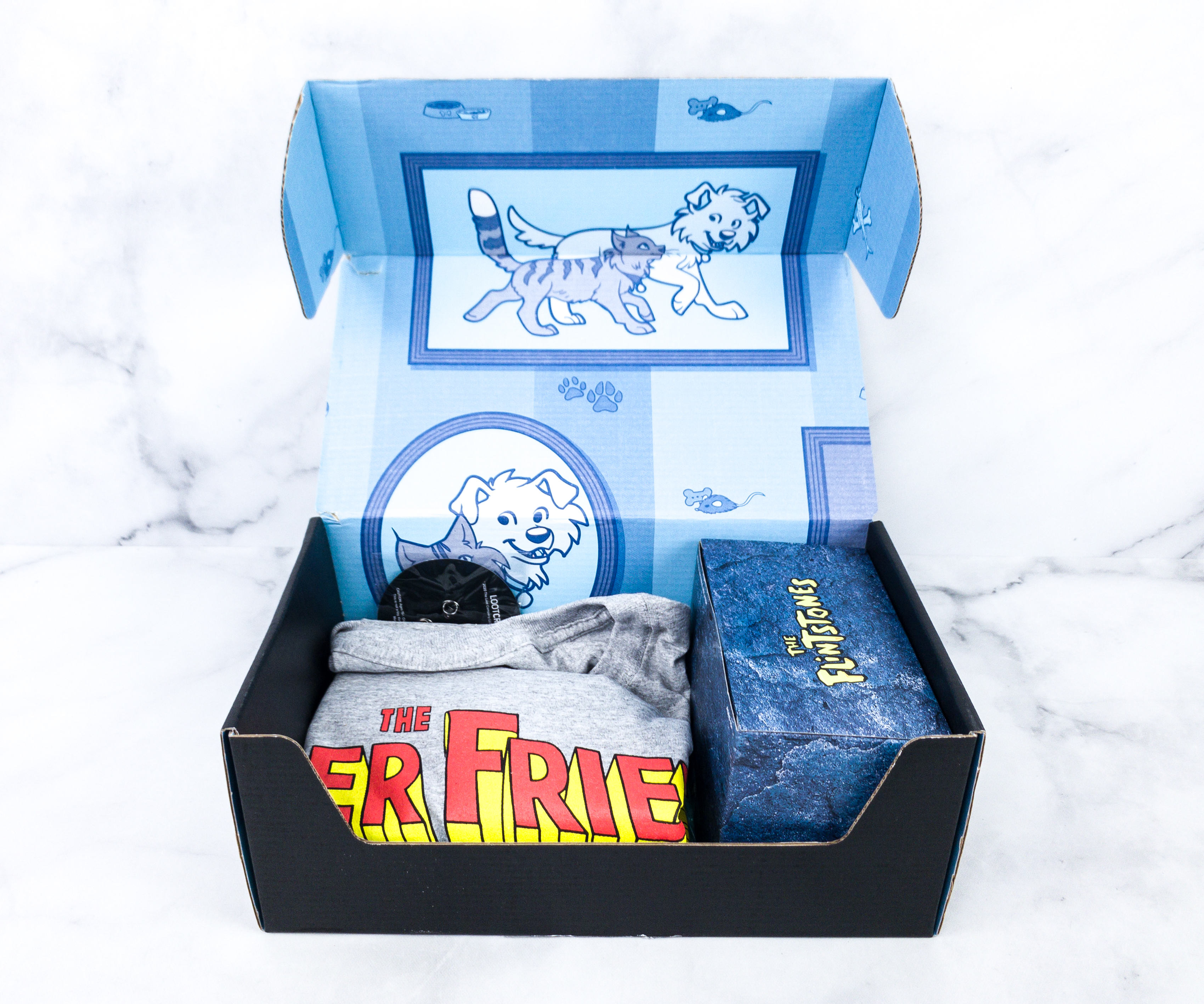 The items came in a black box with Loot Crate branding.
Some of the items came in their original packaging.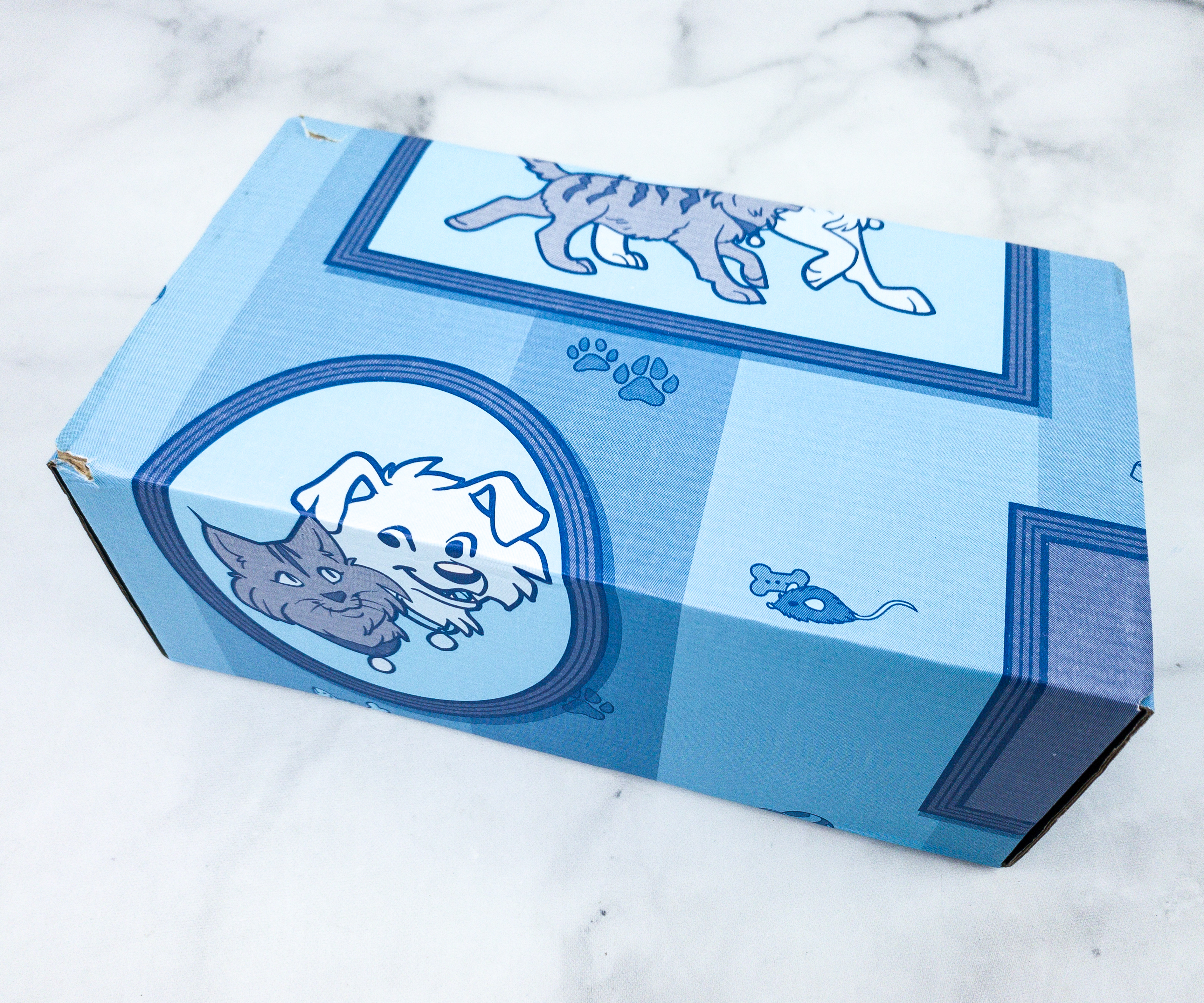 When you turn the box inside out, It will turn into an adorable box that features images of one of the best representations of SUPER-FRIENDS! 🐶🐱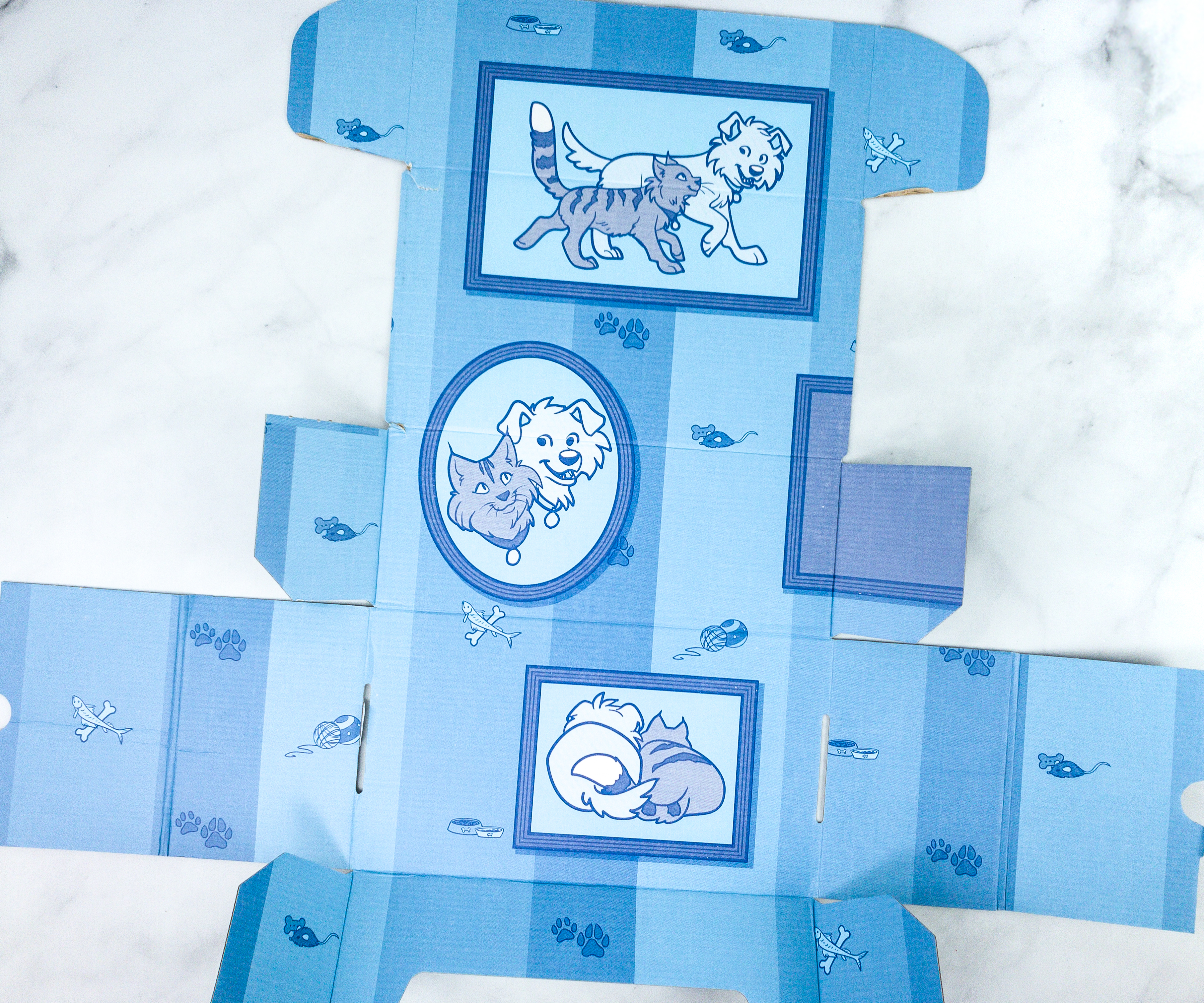 It looks like a wall in a house!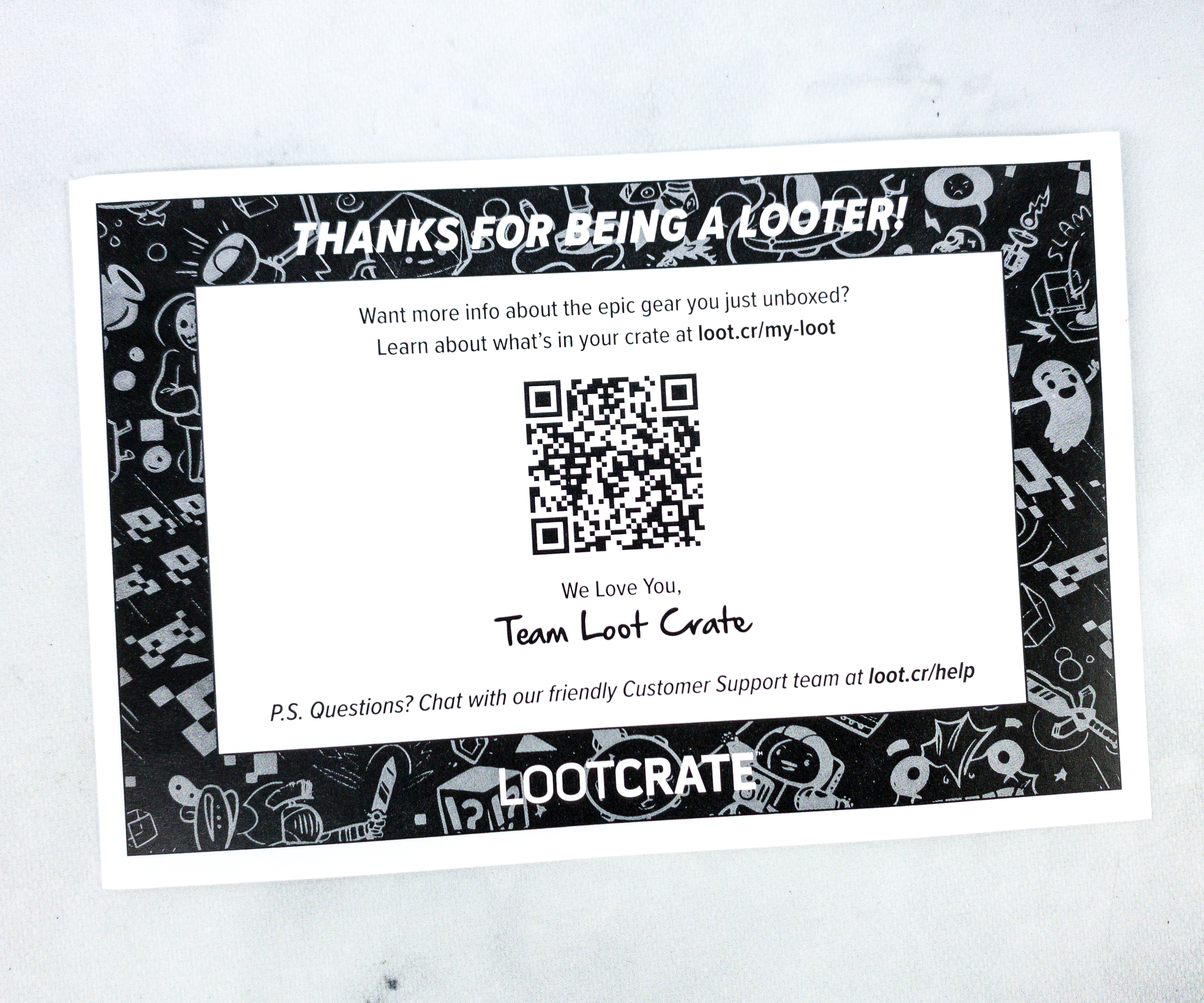 There's an included card that has a QR code in it that will take you to the box's virtual insert. The theme for this month is SUPER-FRIENDS.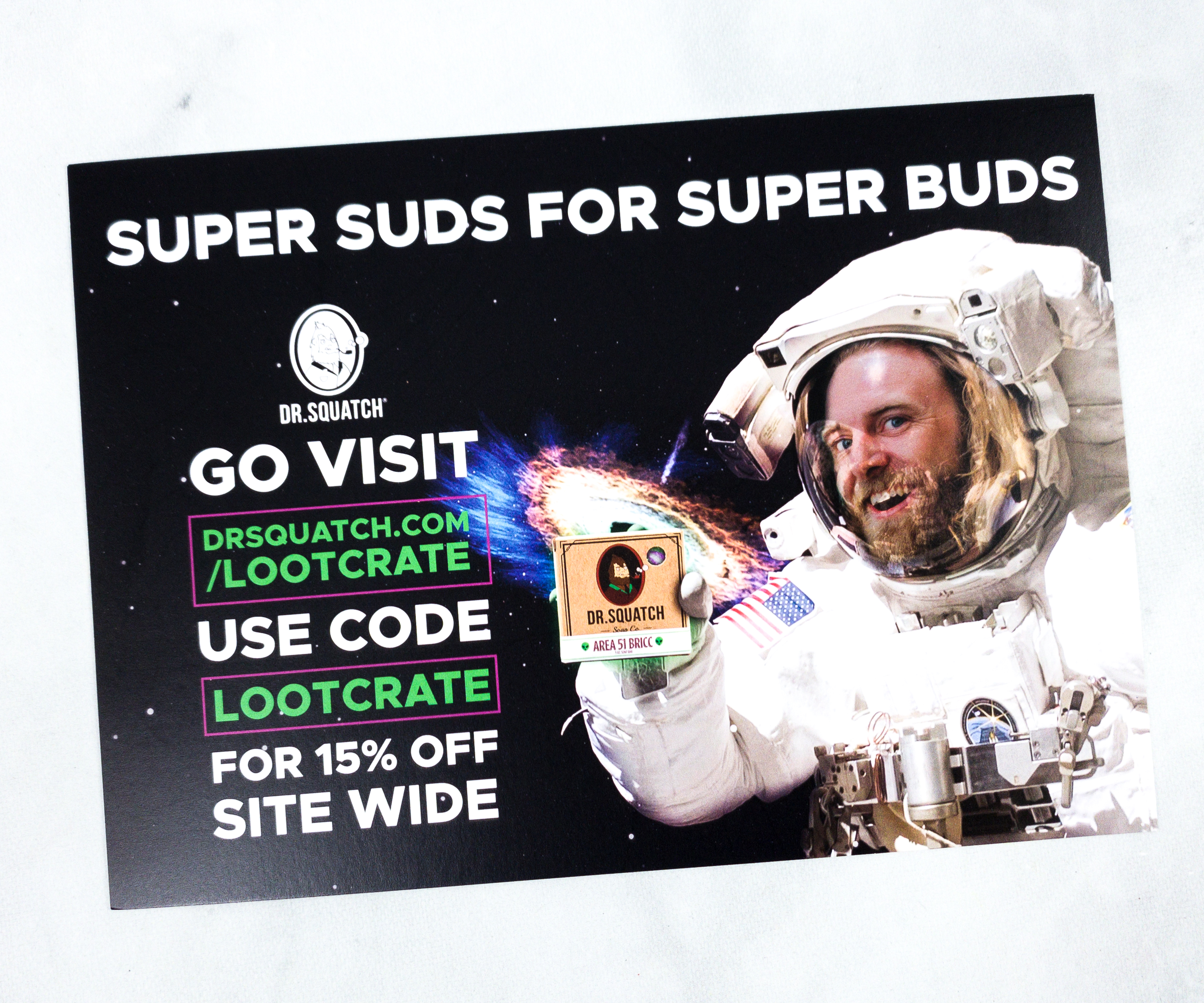 The box also includes an ad for Dr. Squatch, with a 15% off coupon code we can use on their site!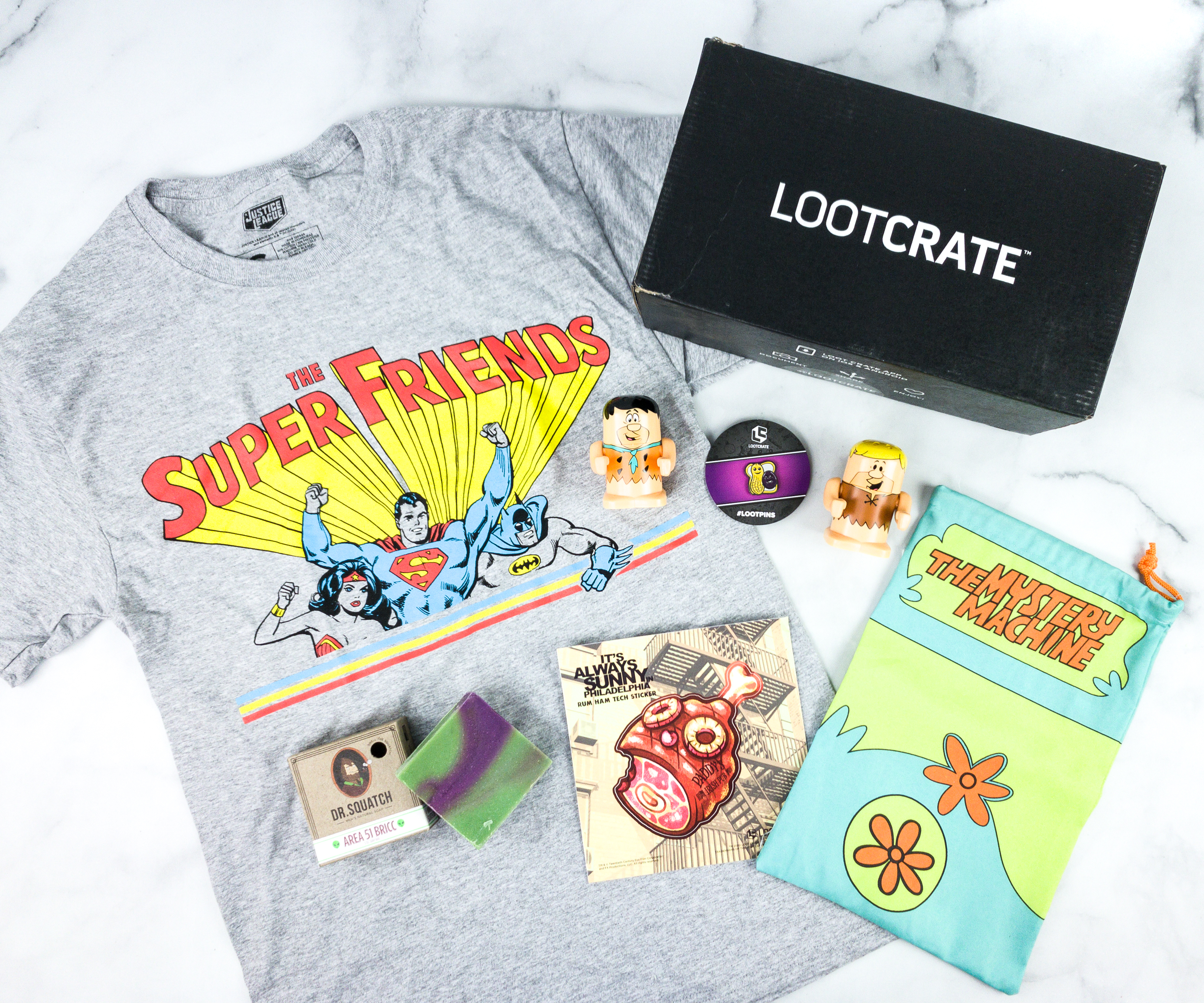 Everything inside my July 2020 Loot Crate!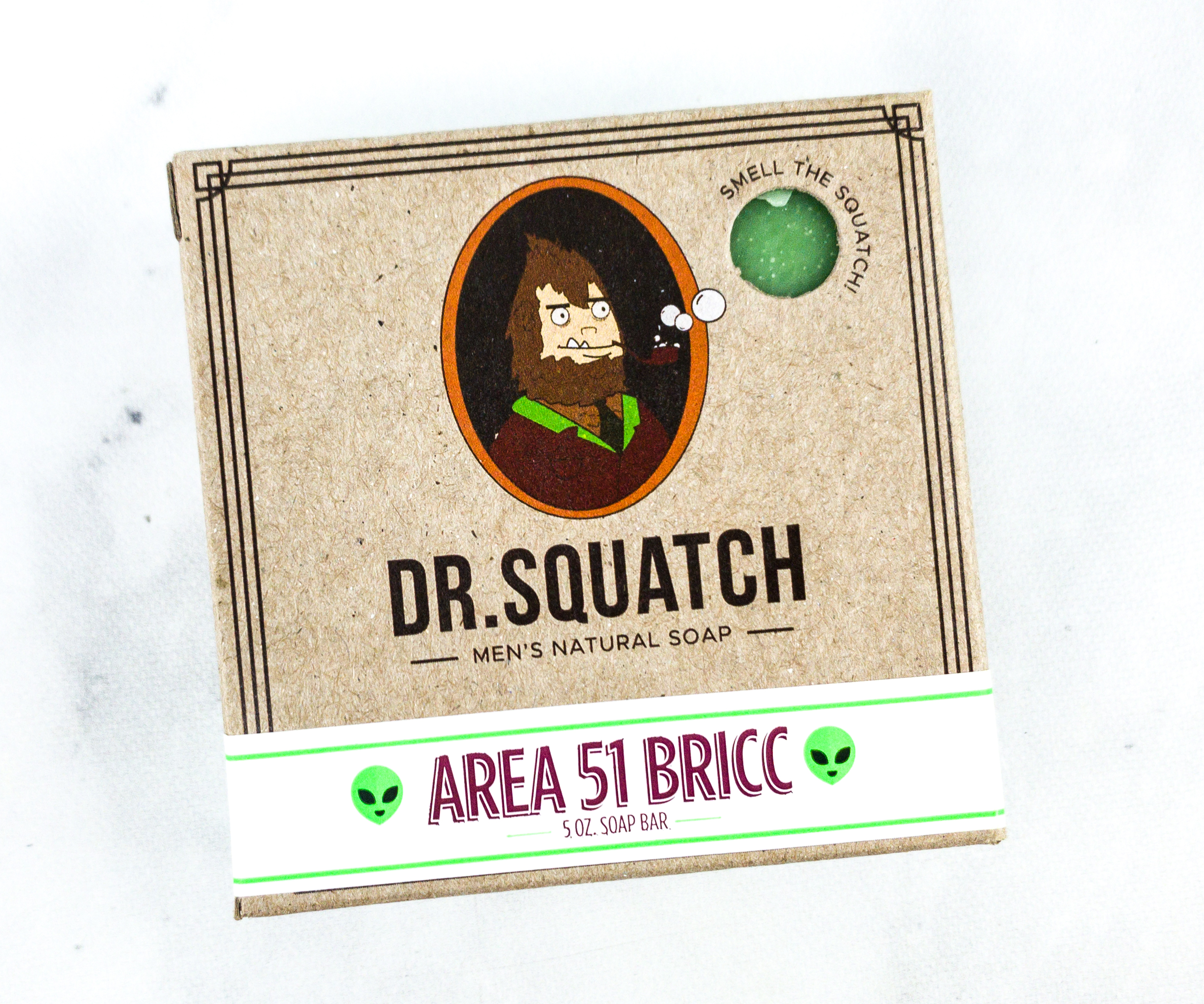 Bonus Item: Limited Edition Dr. Squatch Soap. Ever wondered how "out-of-this-world" smells like? This bar soap from Dr. Squatch gives us a whiff of that intergalactic freshness!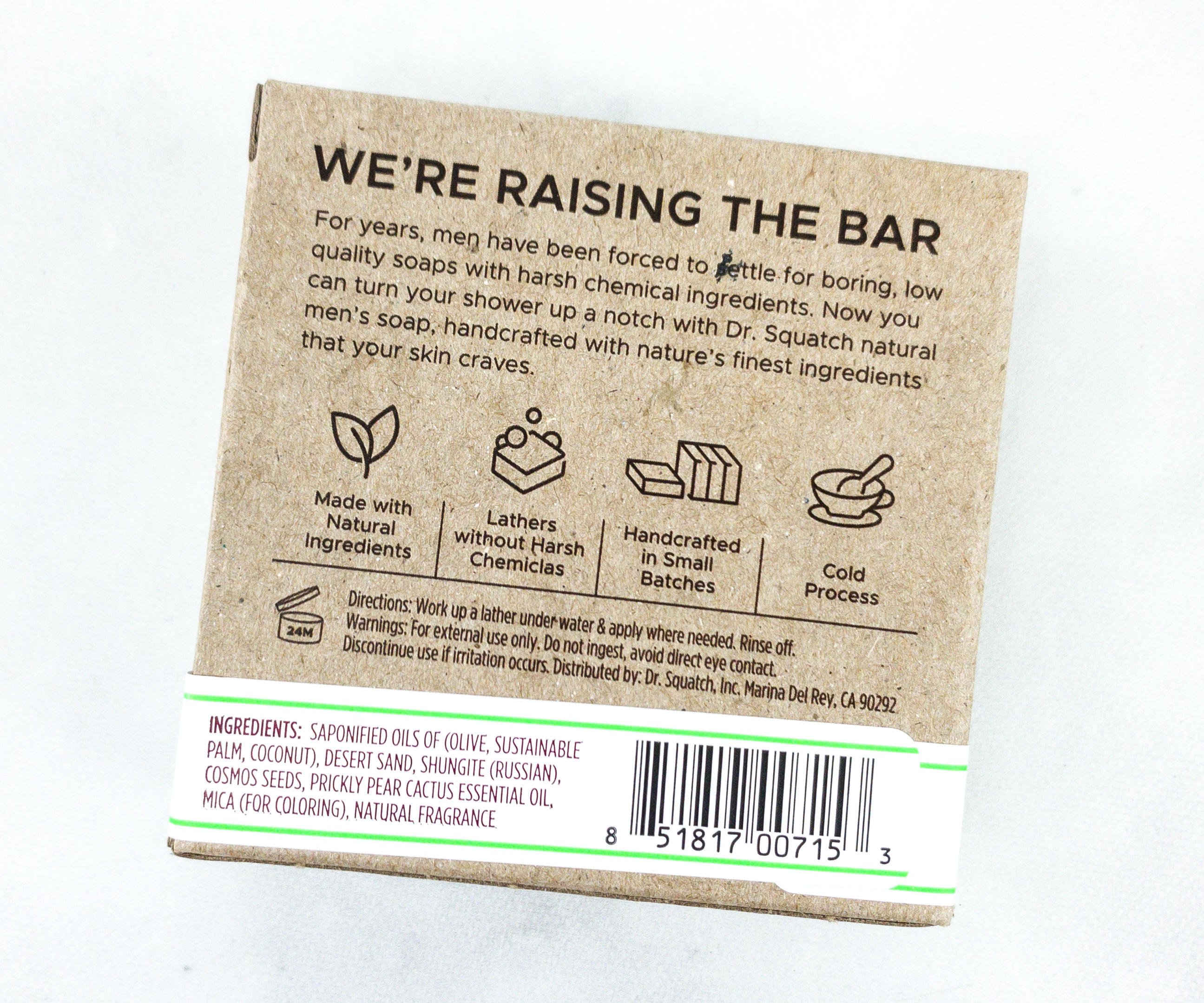 Their bar soaps are only made with natural ingredients. They lather well and they smell amazing too!
Yes, this bar looks like a scene from outer space! It even has specs that look like stars! The bar is made with real Arizona sand, cosmo seeds, prickly cactus oil, and shungite (Russian space rock).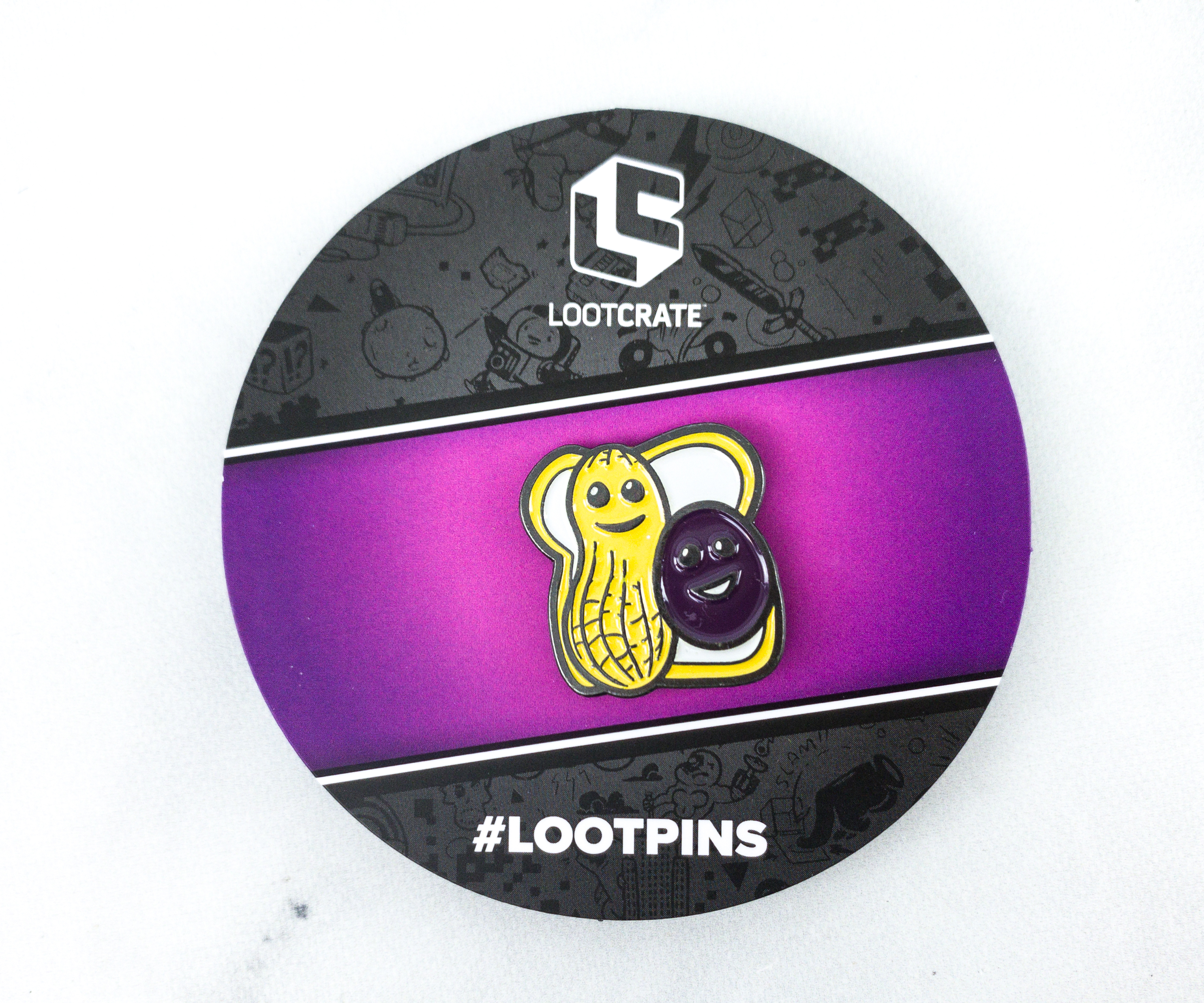 Super-Friends Pin. The pin this month features a peanut and a grape on top a bread slice, which reminds me of my favorite peanut butter and jelly sandwich!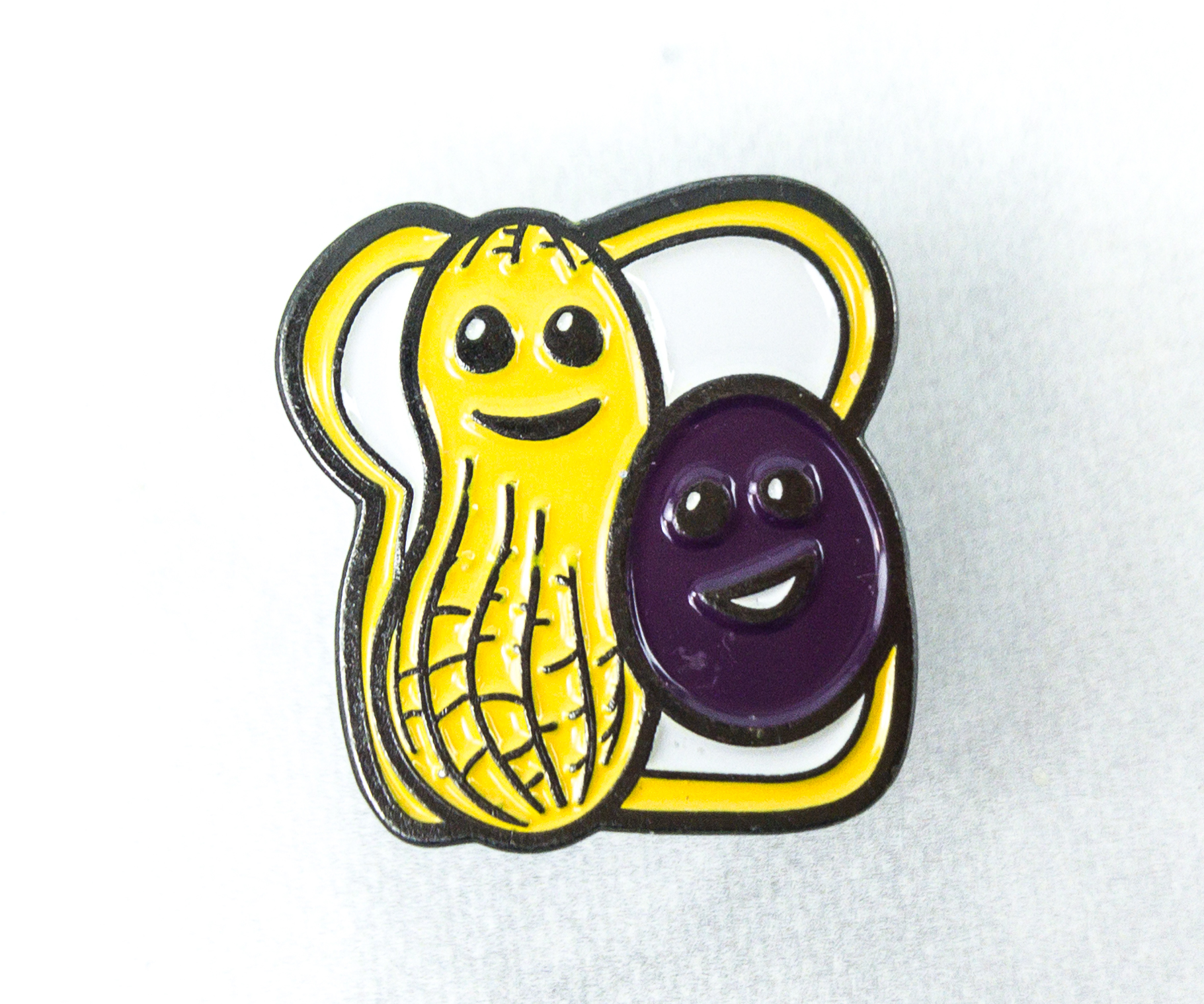 They're so cute! They are indeed a perfect combo!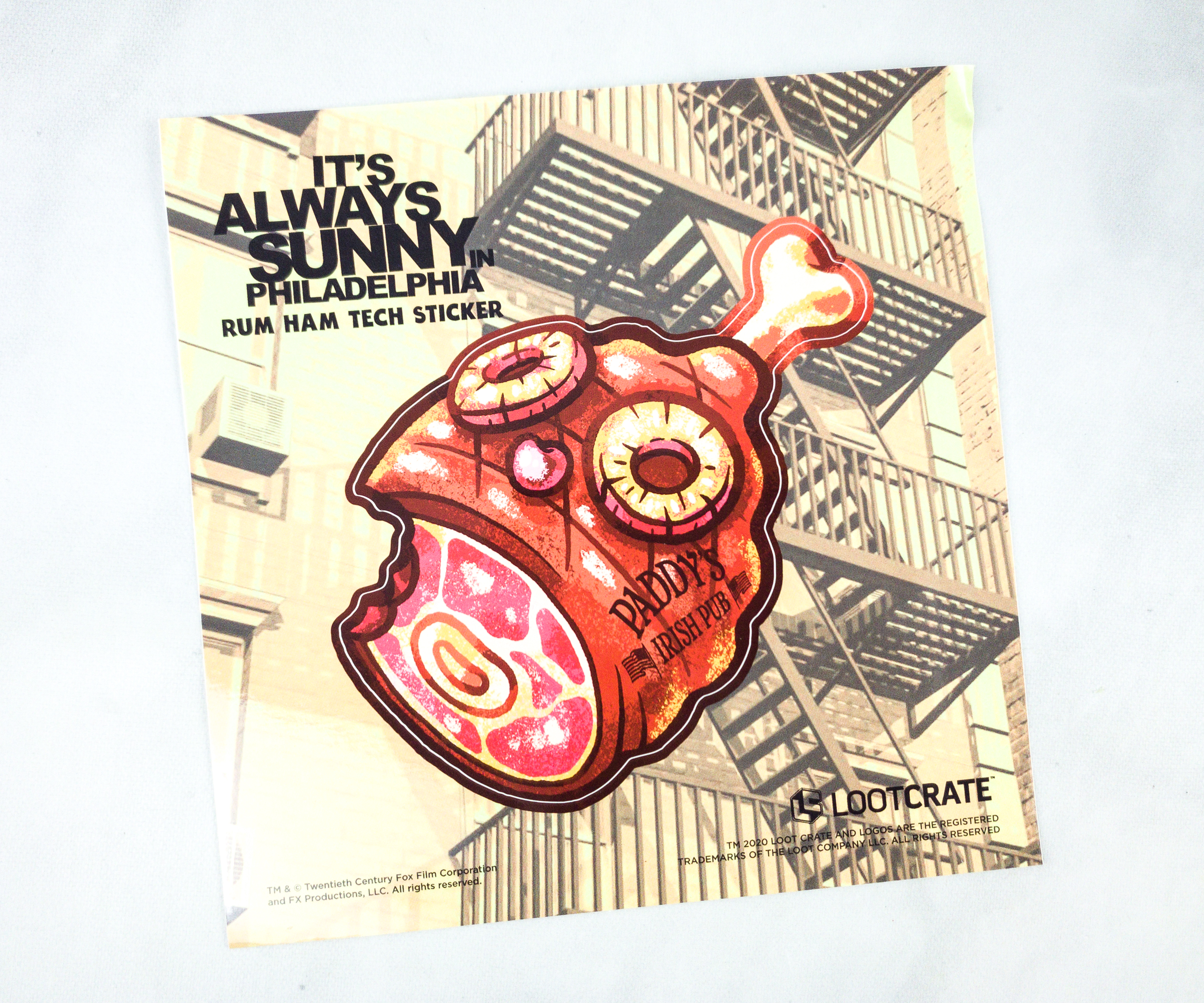 It's Always Sunny In Philadelphia Decal. I received a decal that features the American sitcom, It's Always Sunny In Philadelphia, and it is the Rum Ham from Paddy's Irish Pub!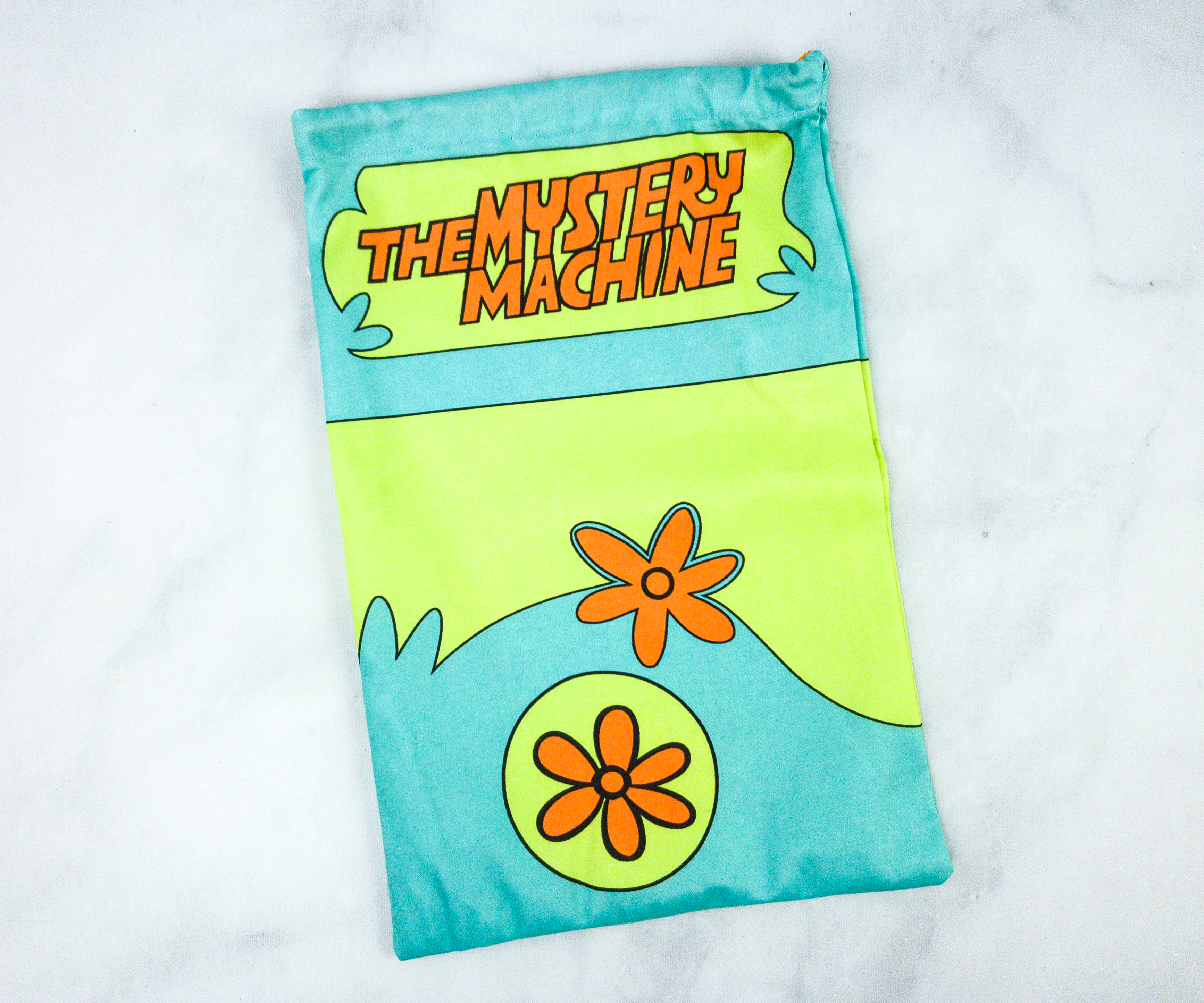 Scooby-Doo Tablet Sleeve. The Mystery Inc. is also included in this Super-Friends box! Their van's design is featured on a pouch to protect our gadgets!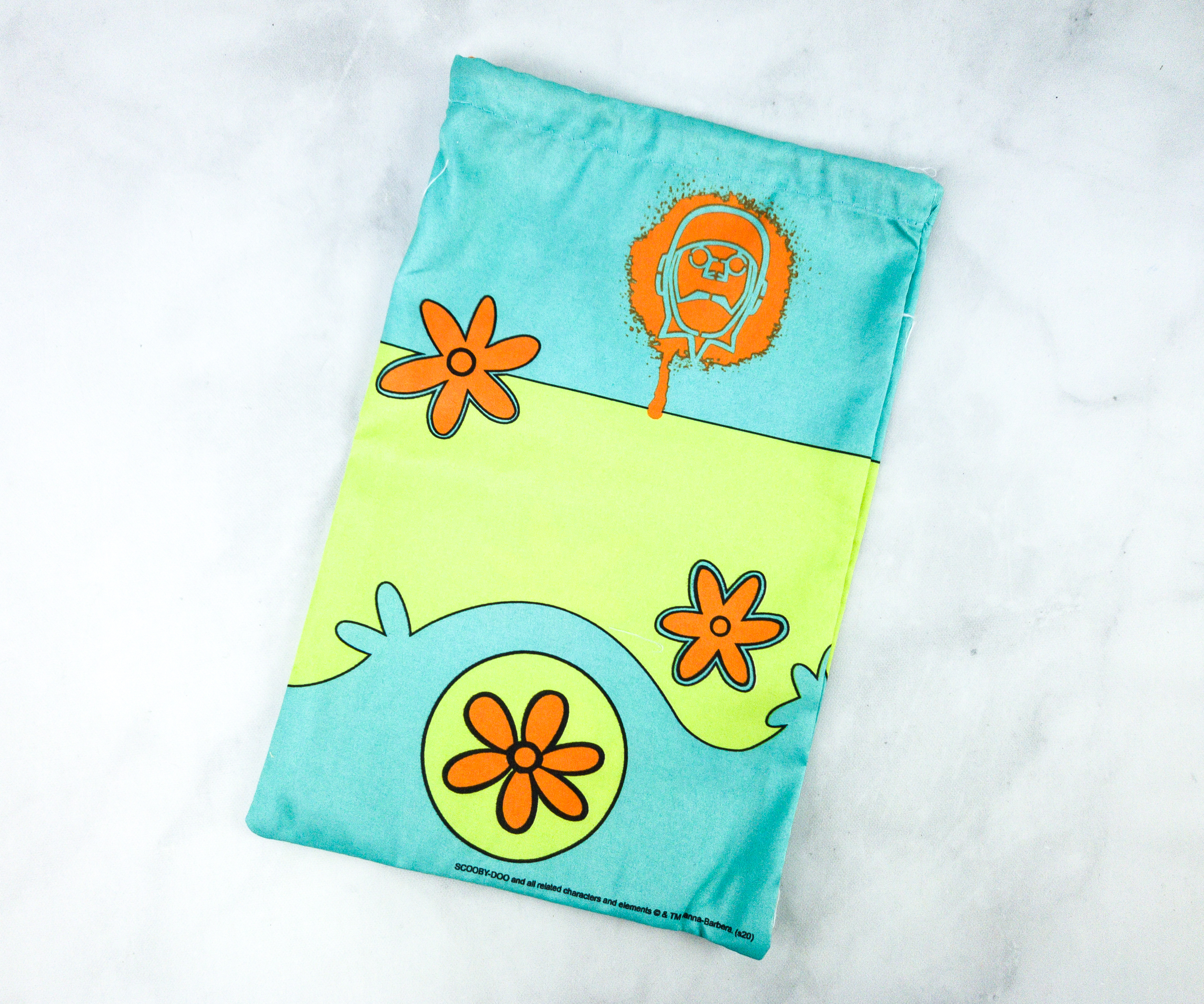 The sleeve is made with high-quality fabric. It fits standard-sized tablets!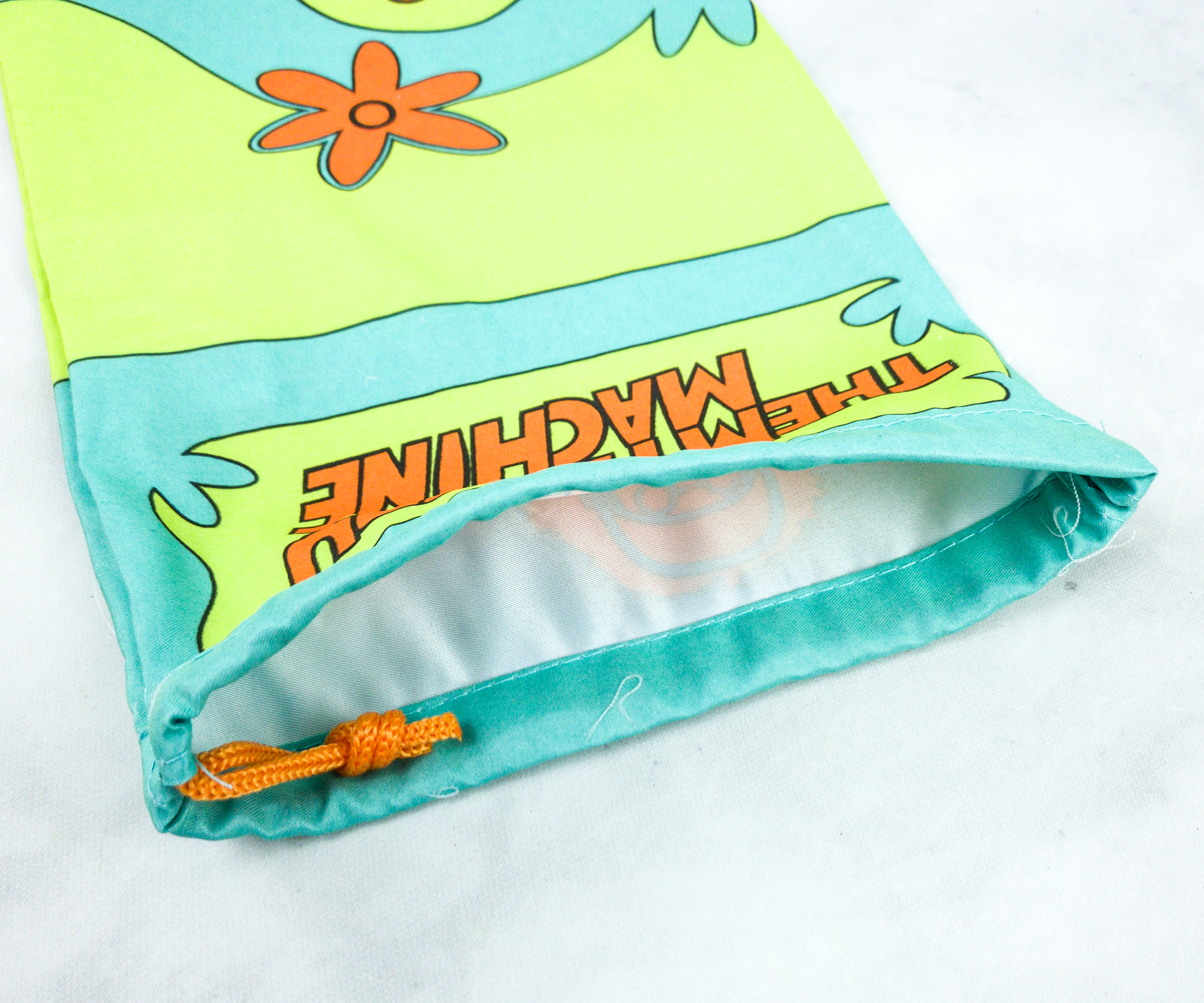 It also has a pull string to secure whatever you will put inside!
Super-Friends T-Shirt. Some members of the Justice League also made it in this box, and they are gracing this month's wearable!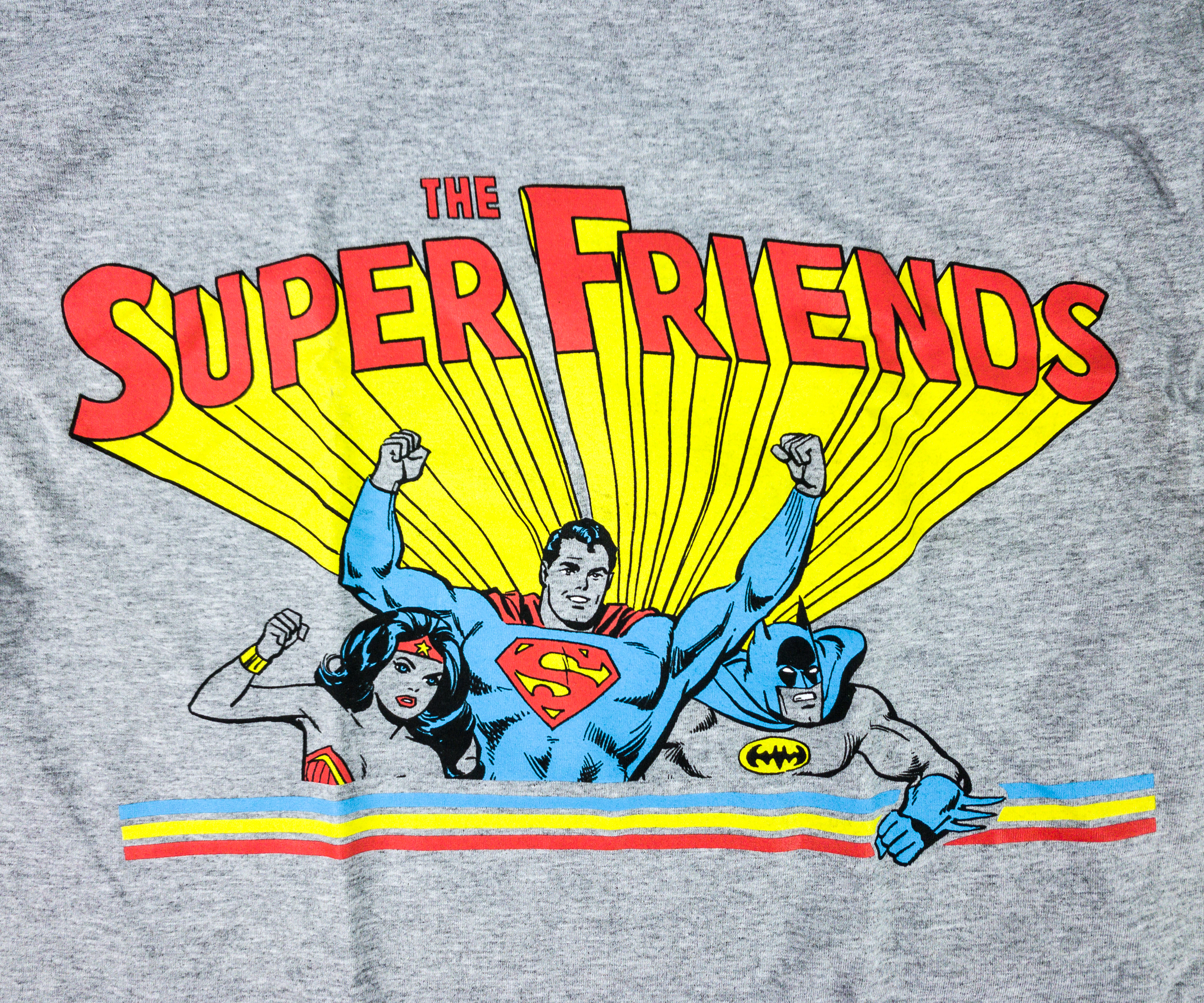 The t-shirt features an old comic book version of Wonder Woman, Superman, and of course, Batman!
The Flintstones Salt & Pepper Shakers. Another pair of great pals in our box is Fred and Barney from the Flinstones! They are featured on salt and pepper shakers!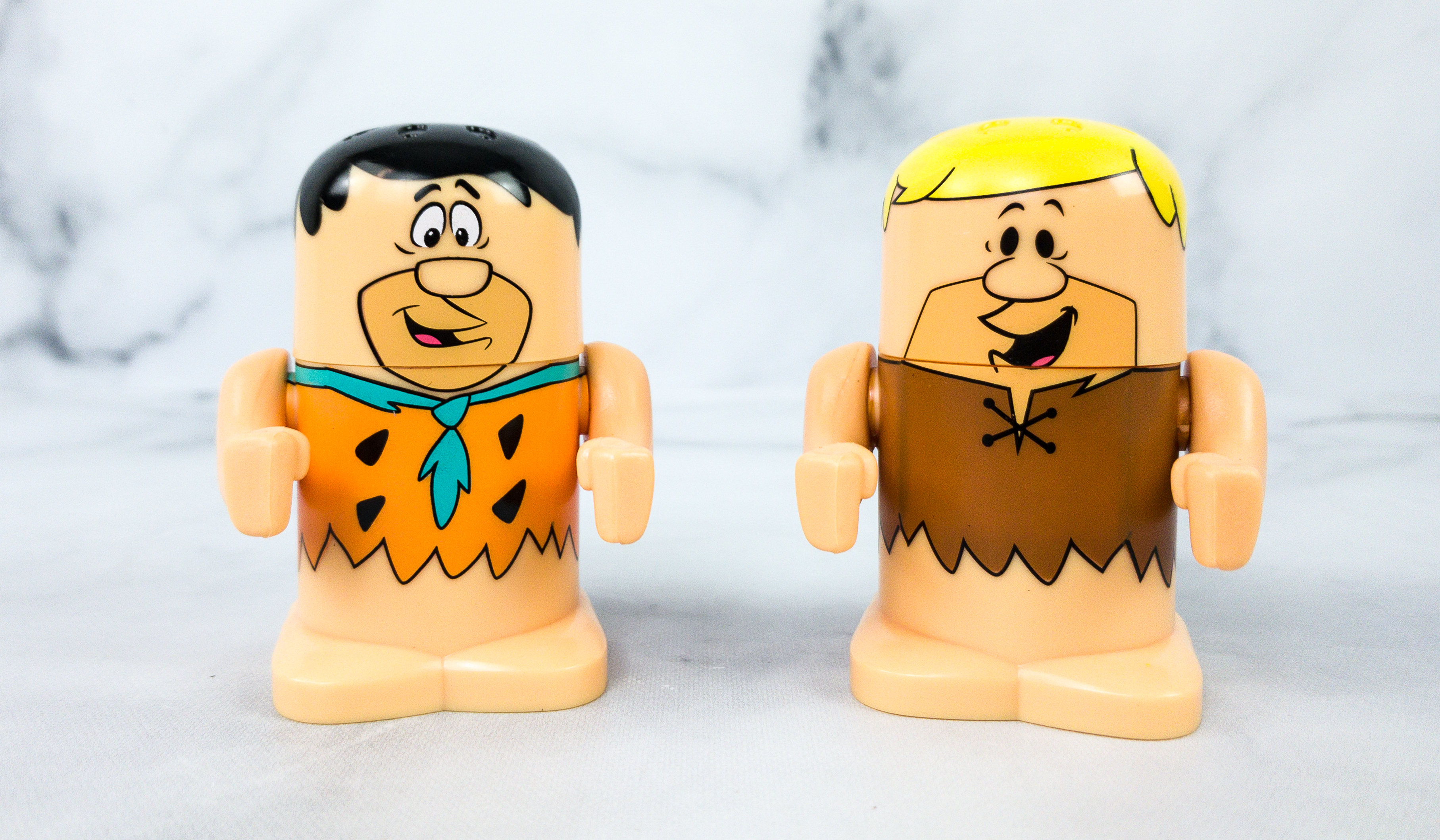 These salt and pepper shakers will look so adorable standing in our pantry.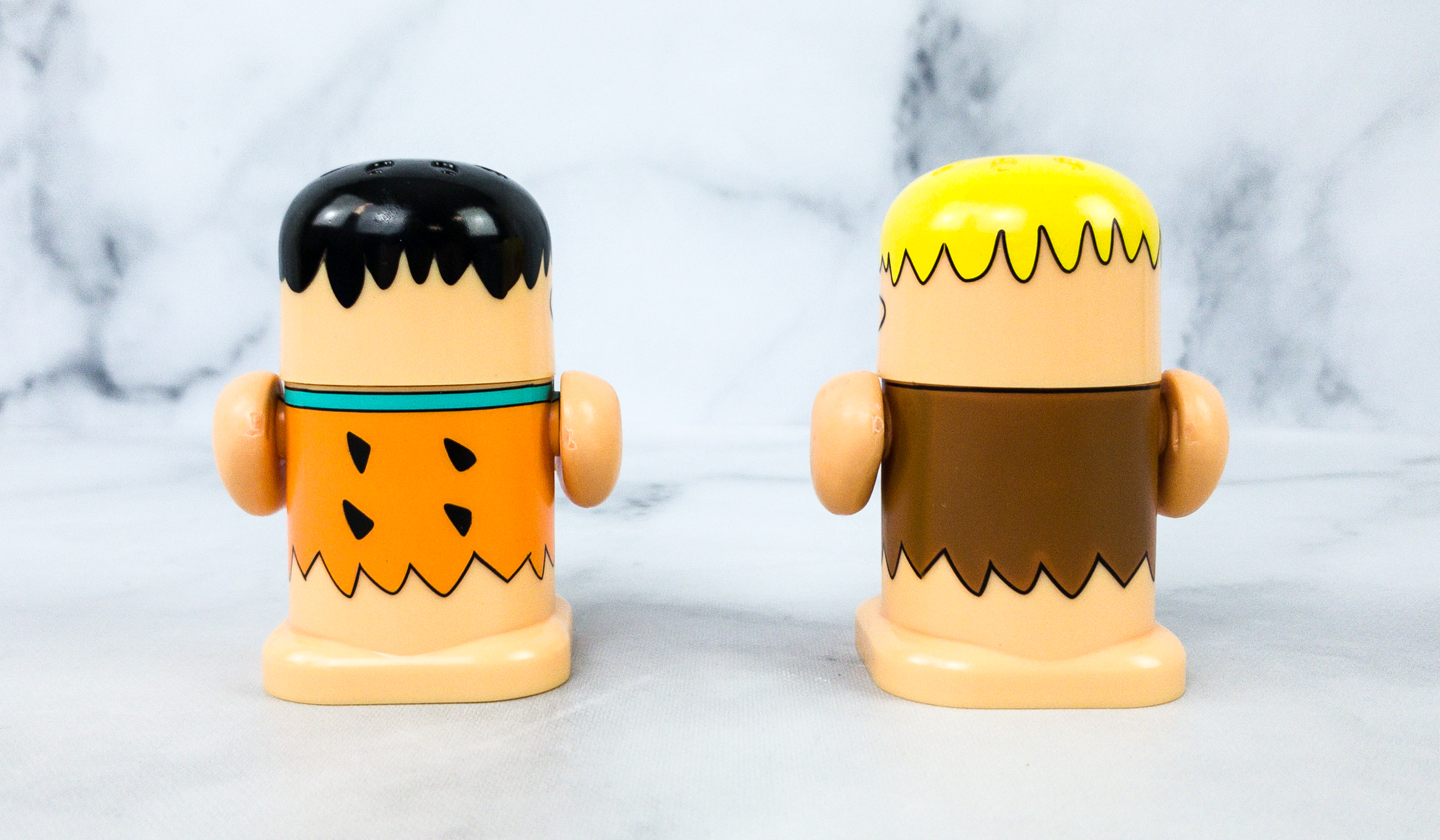 I also love that the makers captured the fun and wacky personalities of these two really well!
To put the condiments inside, you can screw off their heads! The holes that will distribute the grains of salt or pepper are on the top of their heads.
This month's Loot Crate is really cool as it features some of the most amazing group of friends like the Justice League on this month's shirt, the partners Fred and Barney of Flinstones as condiment containers, and even the best sandwich spread pair peanut butter and grape jelly for the pin! I really like the selection of items as they are all useful and they will remind us that we cannot do stuff alone, it's always easier and fun with companions! This box came almost on time – we really hope they get totally caught up soon!
What did you think of this month's Loot Crate?