The Lippie Club (formerly KissMe Lipstick Club) is a monthly liquid lipstick subscription from LiveGlam. Every month for $19.99 you'll receive 3 new exclusive liquid lipsticks – all long-lasting, highly pigmented, and deliciously scented!
LiveGlam also offers the Brush Club + Eyeshadow Club subscriptions.
DEAL: Get to pick a FREE lippie with any subscription plan during the sign up process! Use this link to sign up and activate the deal – no coupon code required! You'll also save $10 on a 6-month plan or get a free month with an annual subscription! You can save 10% in the shop with coupon code HELLOBOXES.
NOTE: New subscribers will be put on waitlist. It means that there is no guarantee that the collection they'll receive is the current month's collection once they are made an active member. However, you can also choose to trade your first set and become an active member of KissMe without being waitlisted.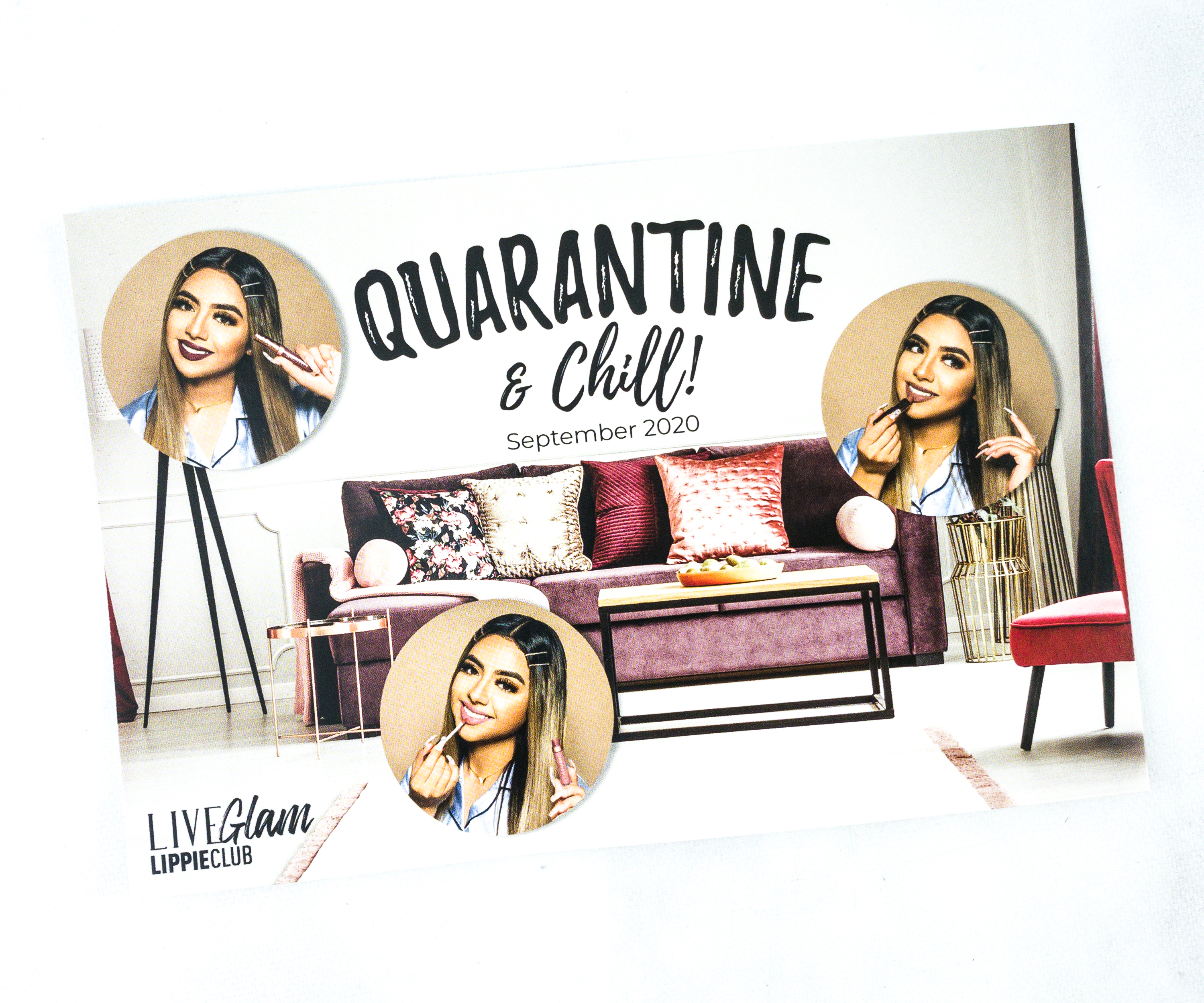 This month's theme is Quarantine & Chill!
The information card lists all the lipstick shades in the package plus a brief description for each.
Everything in my September 2020 box!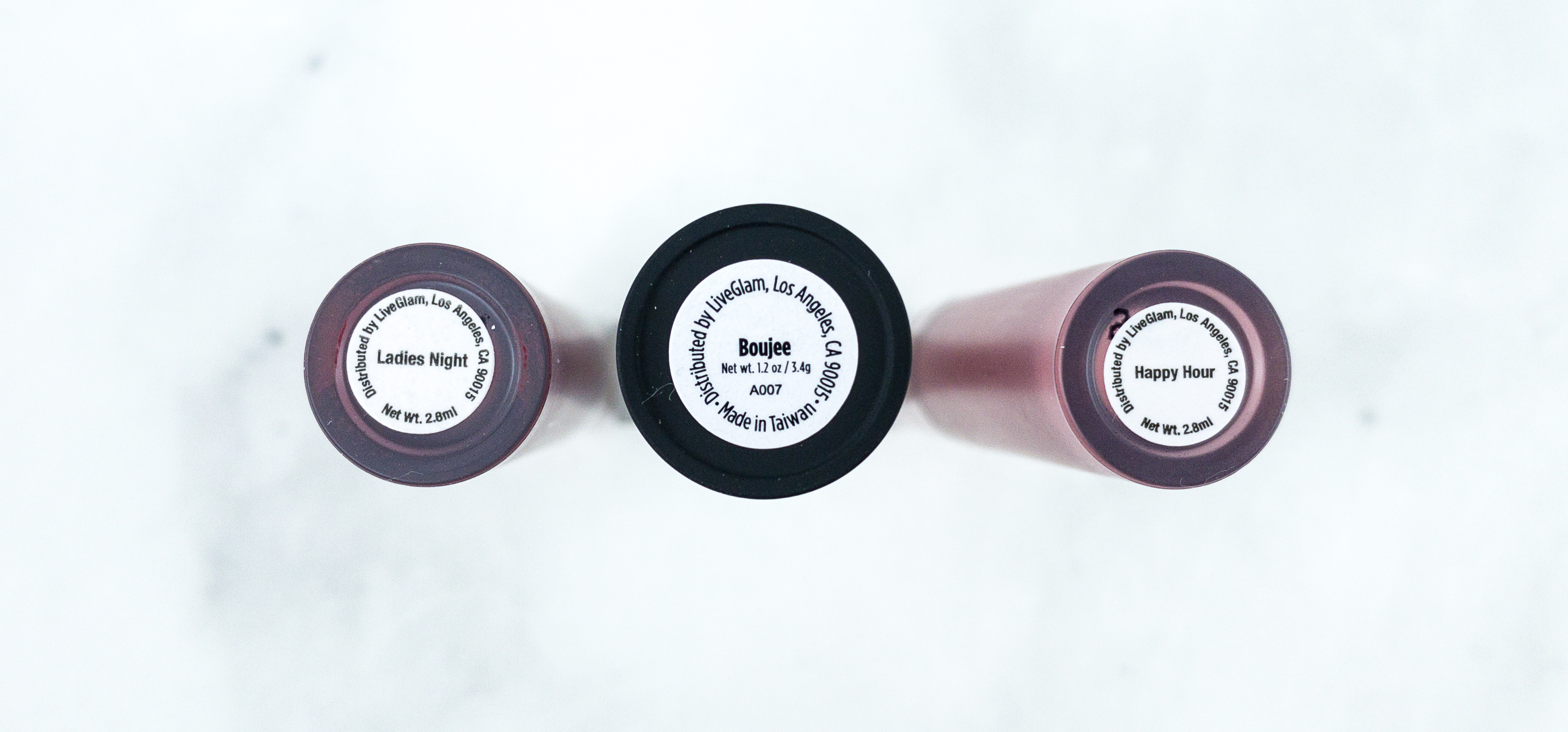 These are the names of the shades included in this month's box.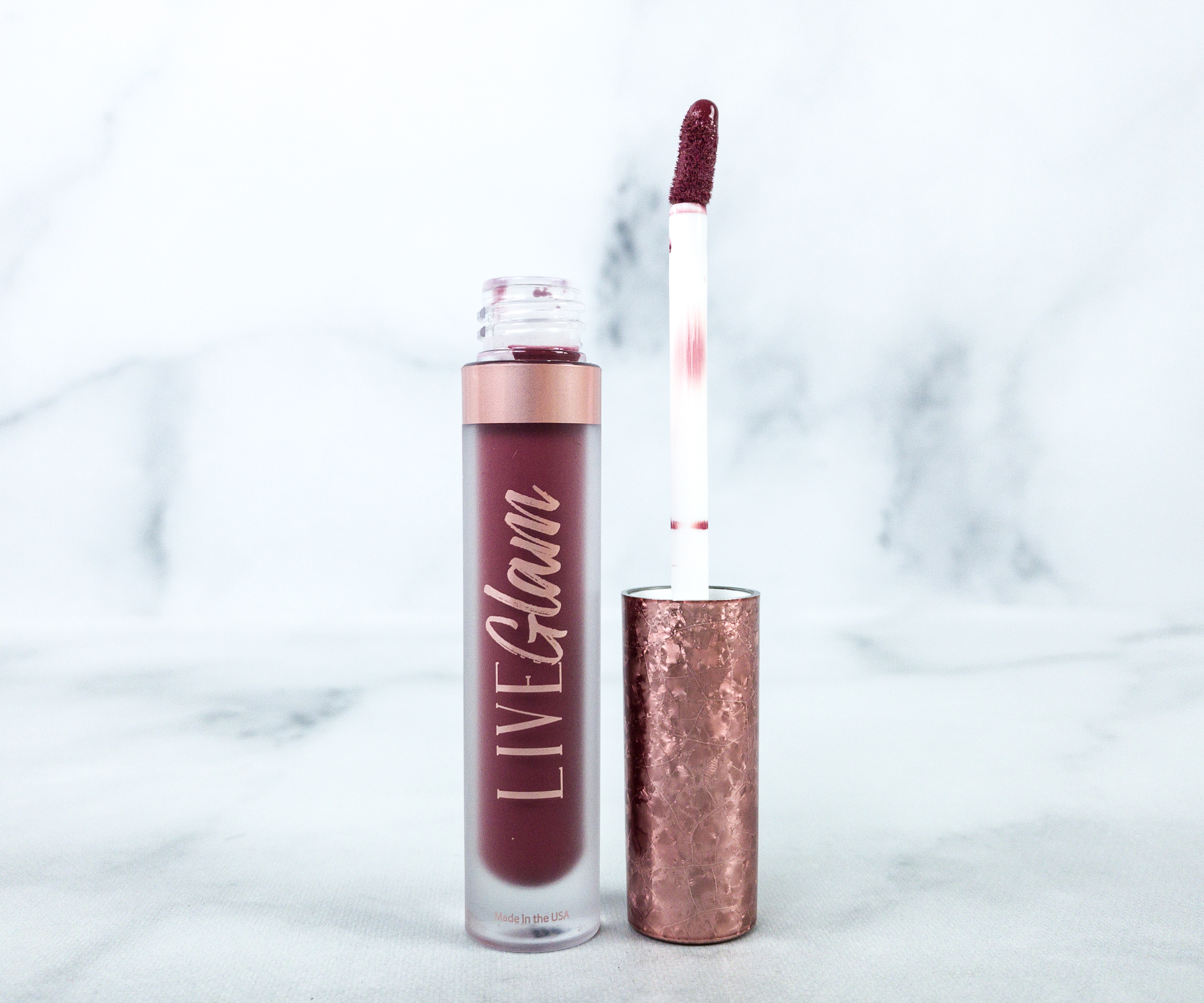 Ladies Night. First off, I am in love with the packaging! It looks so gorgeous with the frosted glass, rose gold branding, and foiled rose gold cap! This first lippie is bold and daring. It's in the pink shade range but it's deeper and closer to a plum color. I really love that it has character and funk, a new go-to lip color for a girls' night out!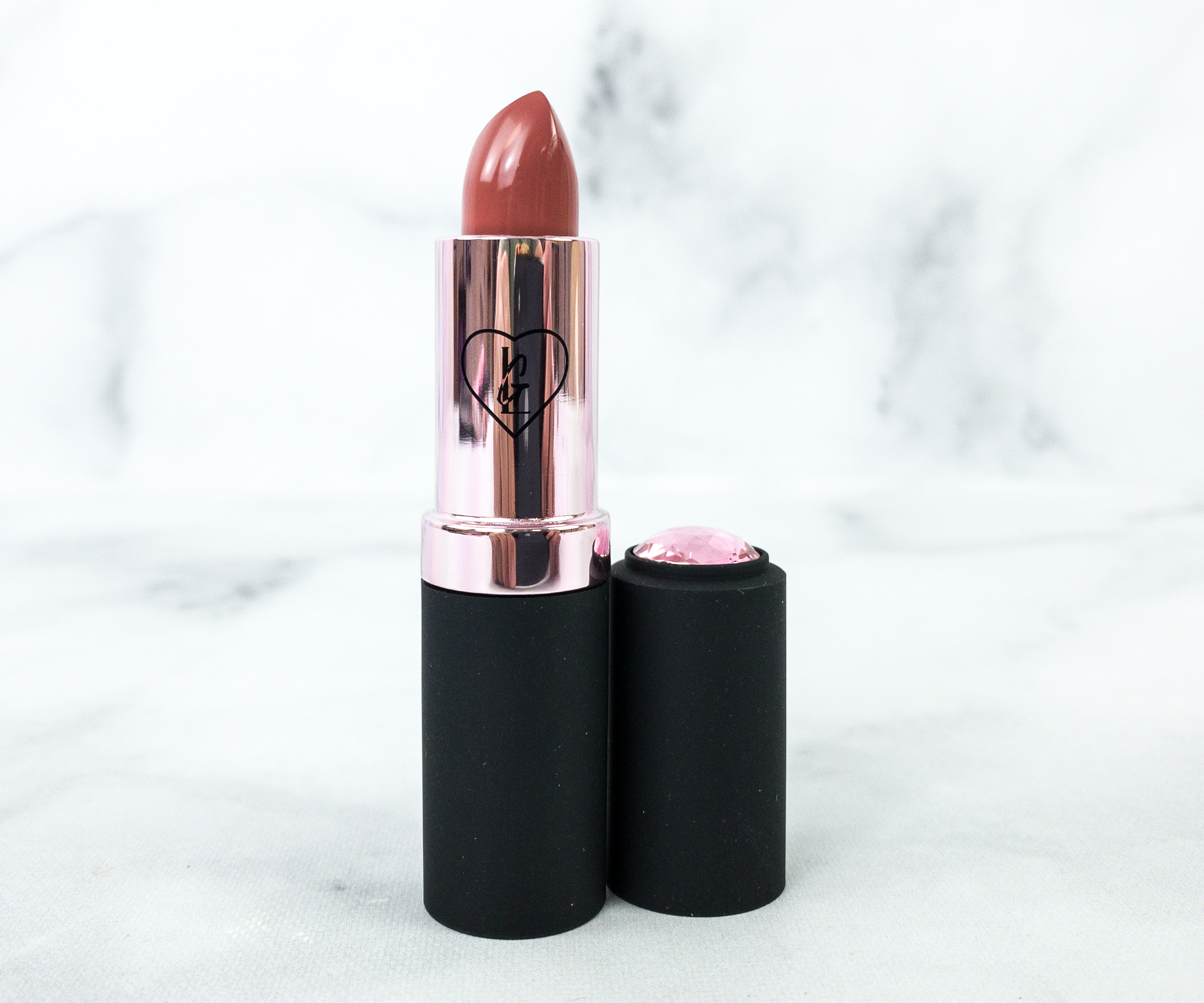 Boujee. Here's a bullet lipstick, with a mellow, brownish mauve shade! It's very neutral and I'm sure it will look great on just about any outfit or make-up look. It's also a great everyday shade!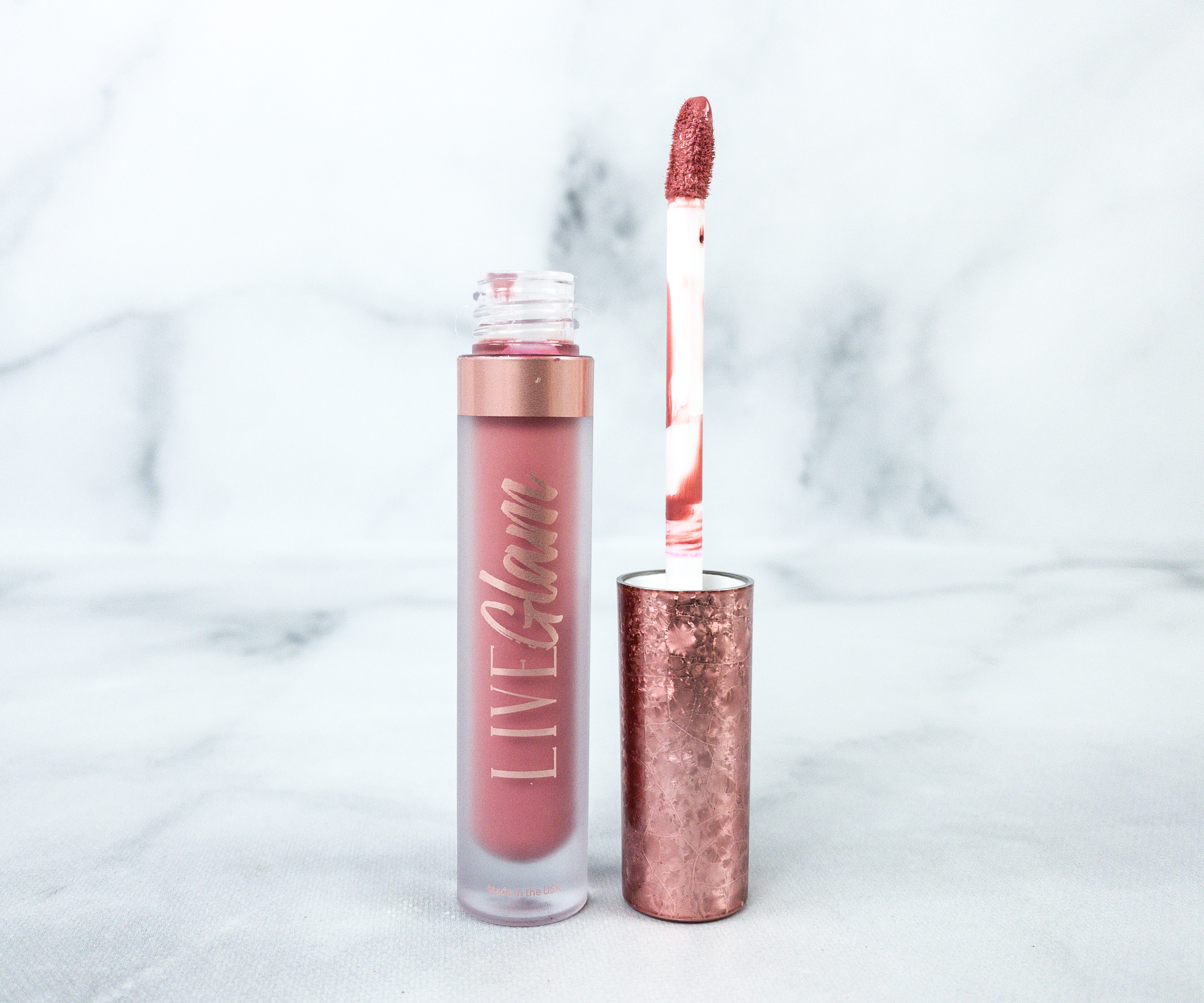 Happy Hour. I received another matte liquid lipstick and the shade is super cute and girly! It's a sweet tone of pink that's great for everyday use. I like using this with either of the two shades because it helps add dimension to my lips. I put the darker shade on the outer lining of my lips and use this color to fill for a more stunning outcome!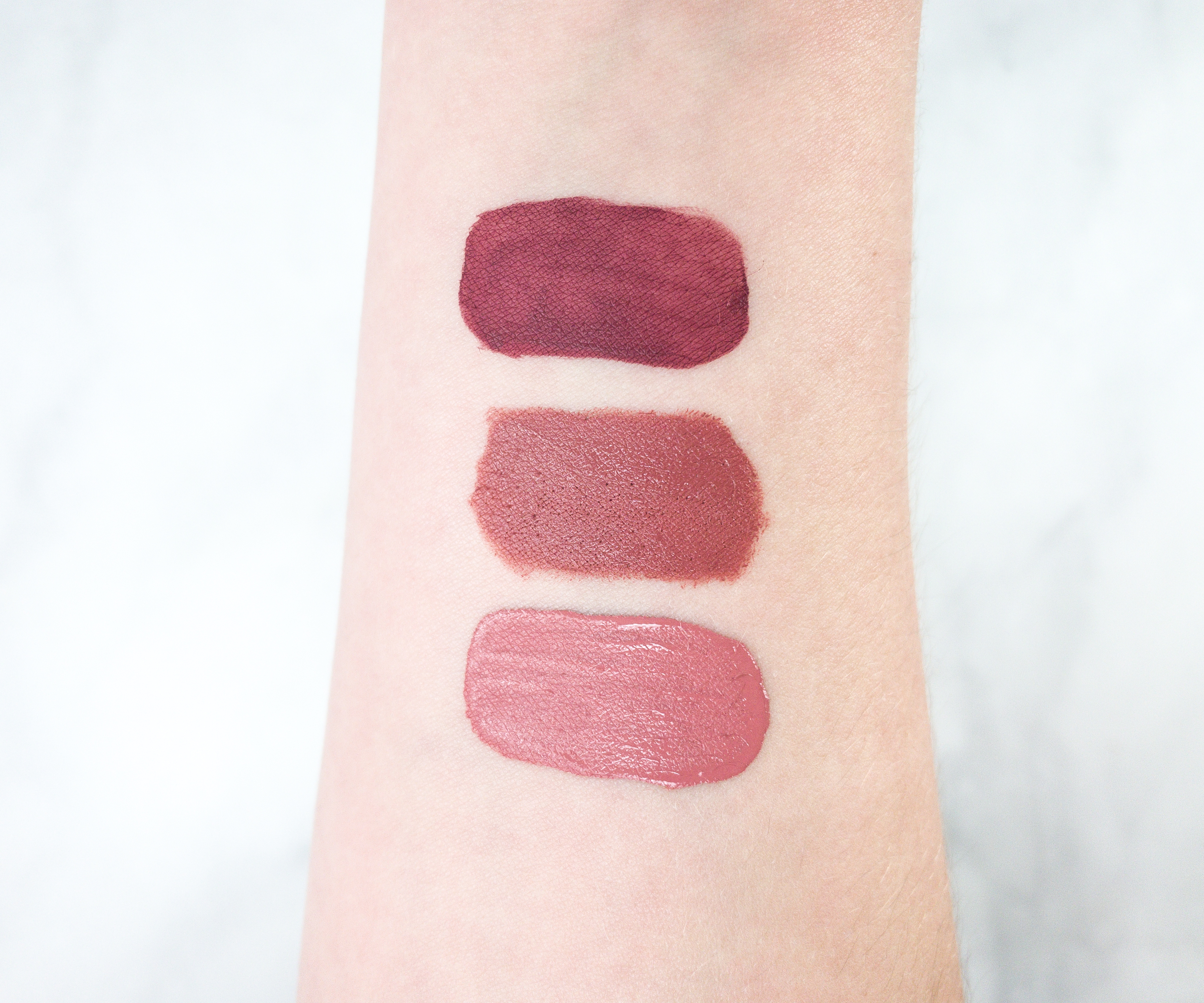 Each shade looks so good on its own but combining them takes them to a whole new level of pretty!
I honestly can't stop gushing about the packaging, it is so gorgeous! As usual, I loved the liquid lippies because their formula is smooth and easy to apply. They don't tug on my lips and they're highly pigmented as well. The bullet lipstick is also nice, I love using it to line and fill my lips then I take the liquid lipstick in Happy Hour and dab it on the inner part of my lips to give me that nice ombre effect! Overall, I love the shade selection in this month's box! If you're looking to try out new lippies but just don't have the time to pick them out yourself, this subscription box is the way to go! They send amazing lip products every month!
Any thoughts on this month's colors?