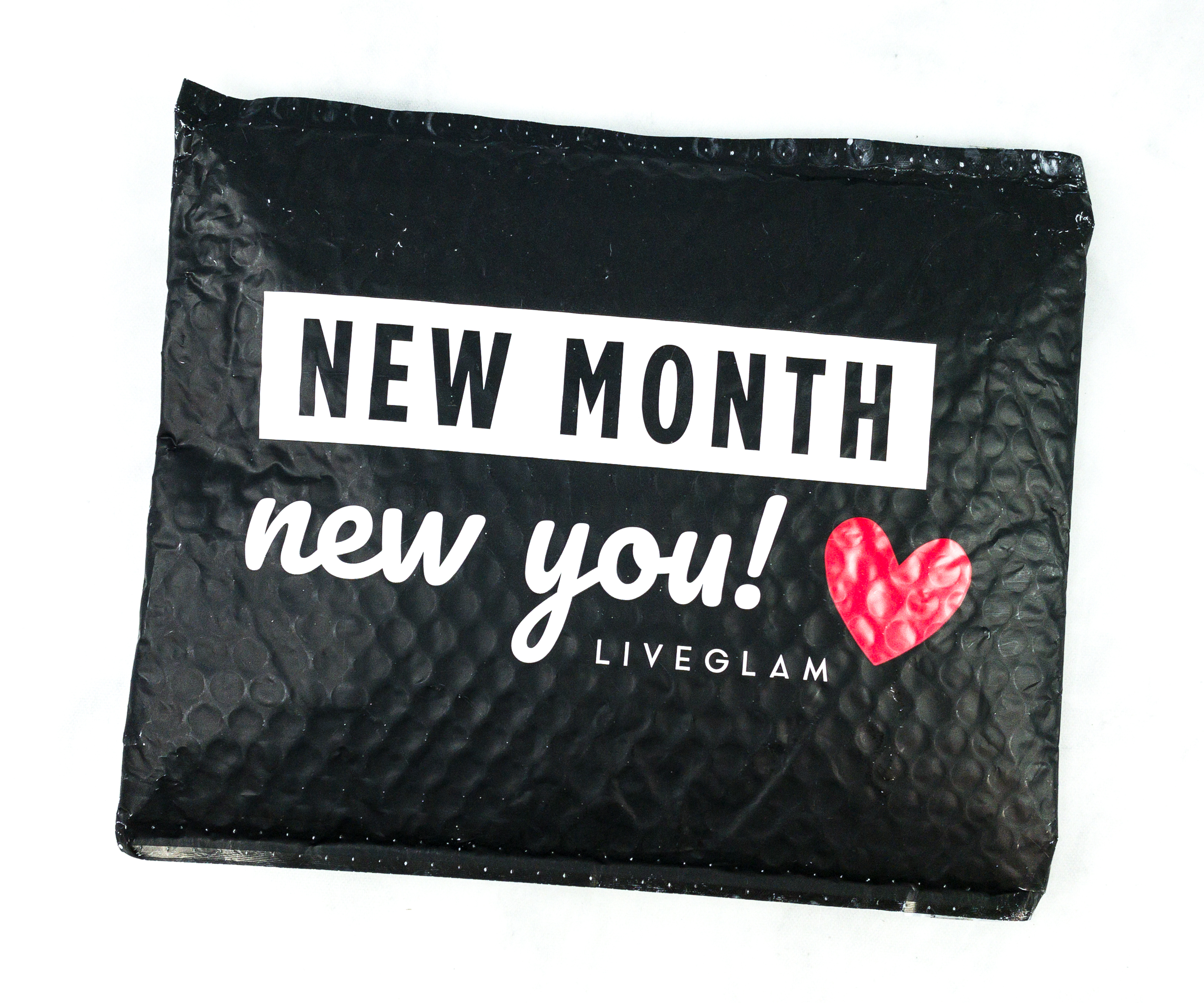 LiveGlam Brush Club (formerly MorpheMe) is a monthly makeup brush subscription that promises at least $30 worth of Morphe brushes each month for only $19.99. This is a great way to quickly build up your brush collection! You can sign up for a 1, 6, or 12-month subscription and all subscriptions automatically renew until you cancel.
DEAL: Get a free brush with any Brush Club subscription plan! Use this link to sign up and activate the deal – no coupon code required! You'll also save $10 on a 6-month plan or get a FREE month ($20 value) with an annual subscription!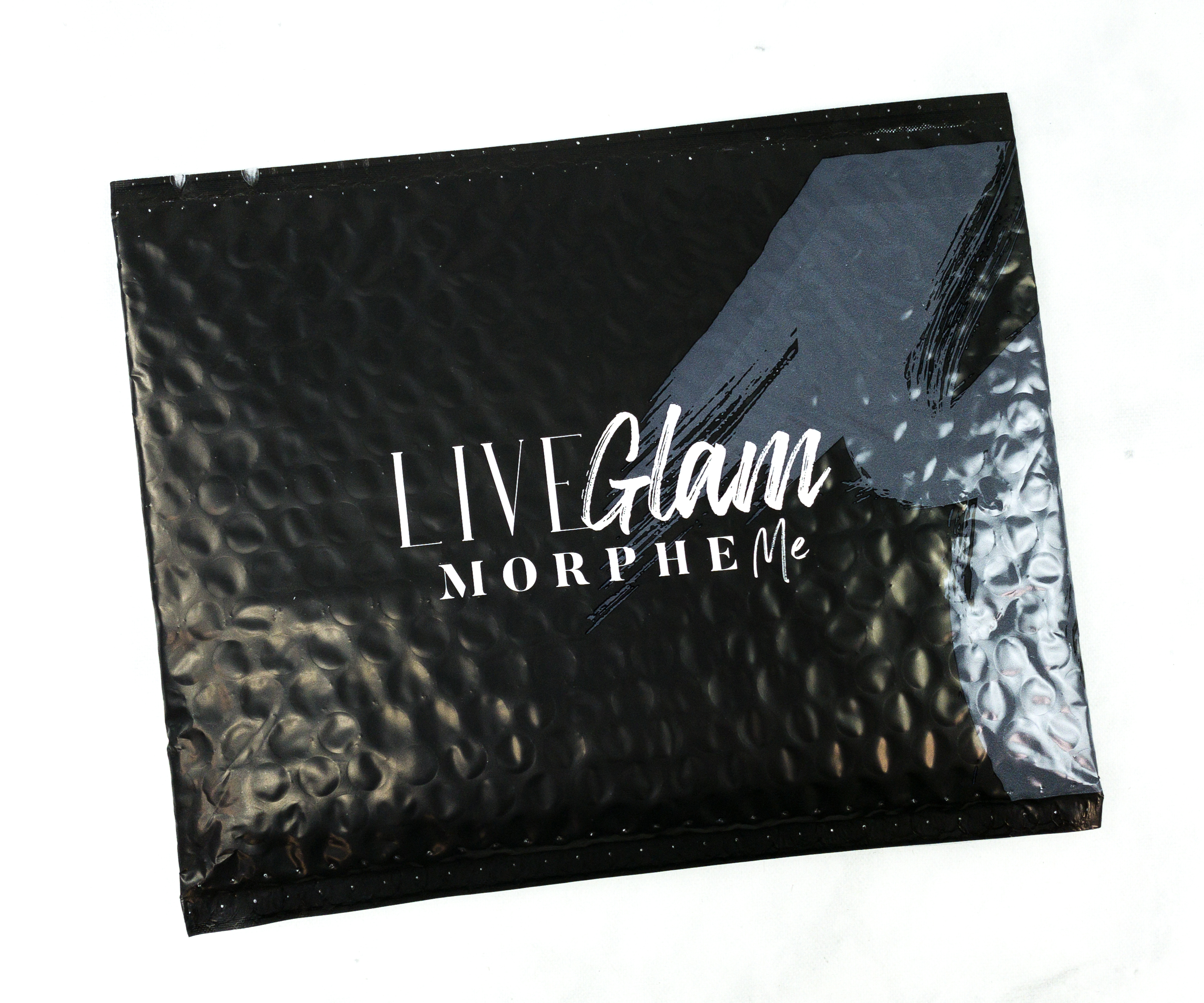 Brush Club sends 3-7 brushes per month and they state that the total value will be at least $30.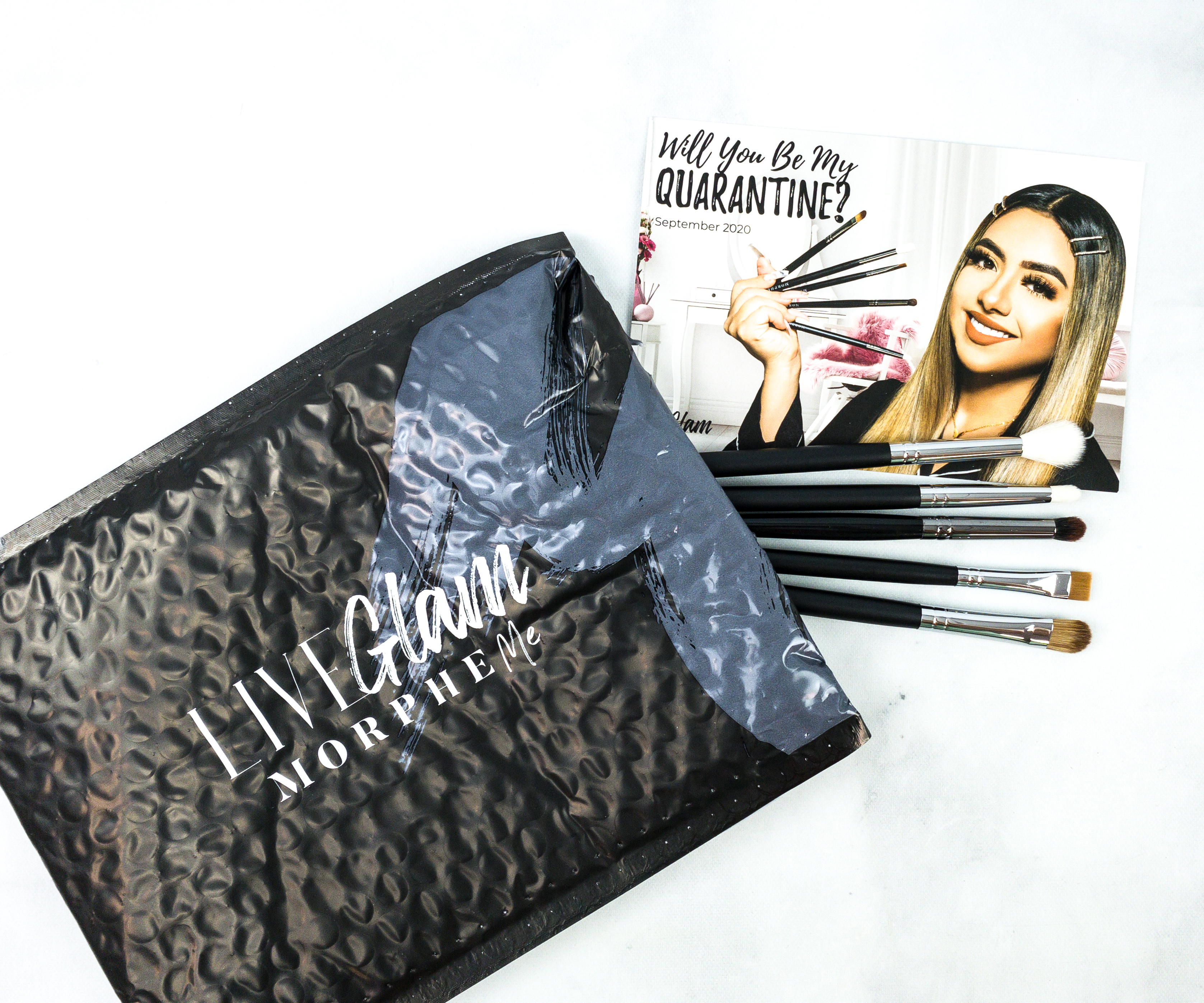 LiveGlam puts out a monthly video on their blog that shows different ways you can use your monthly brushes. They are really good at demonstrating that each brush can have multiple uses.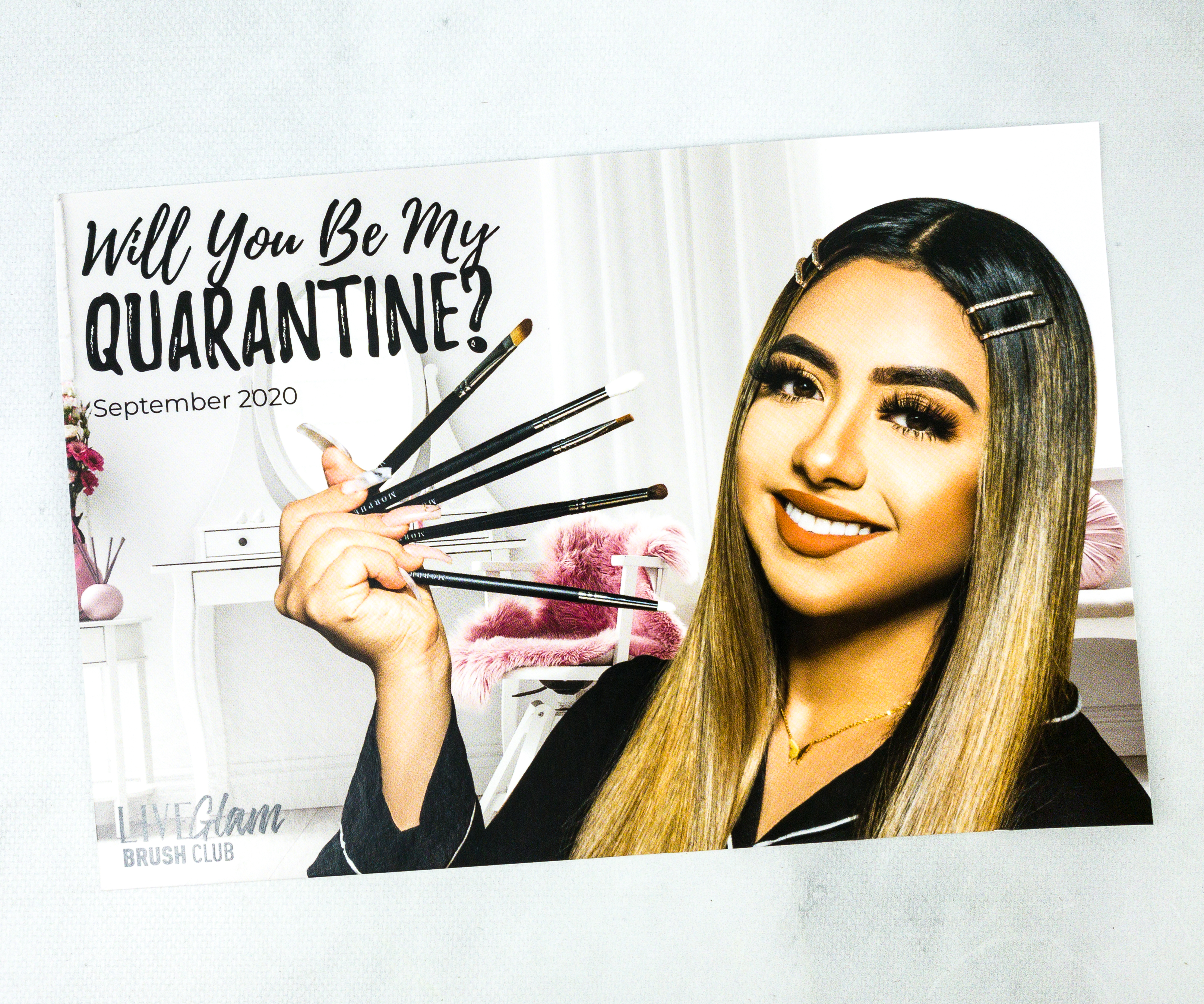 The package also comes with an information card. This month's theme is Will You Be My Quarantine?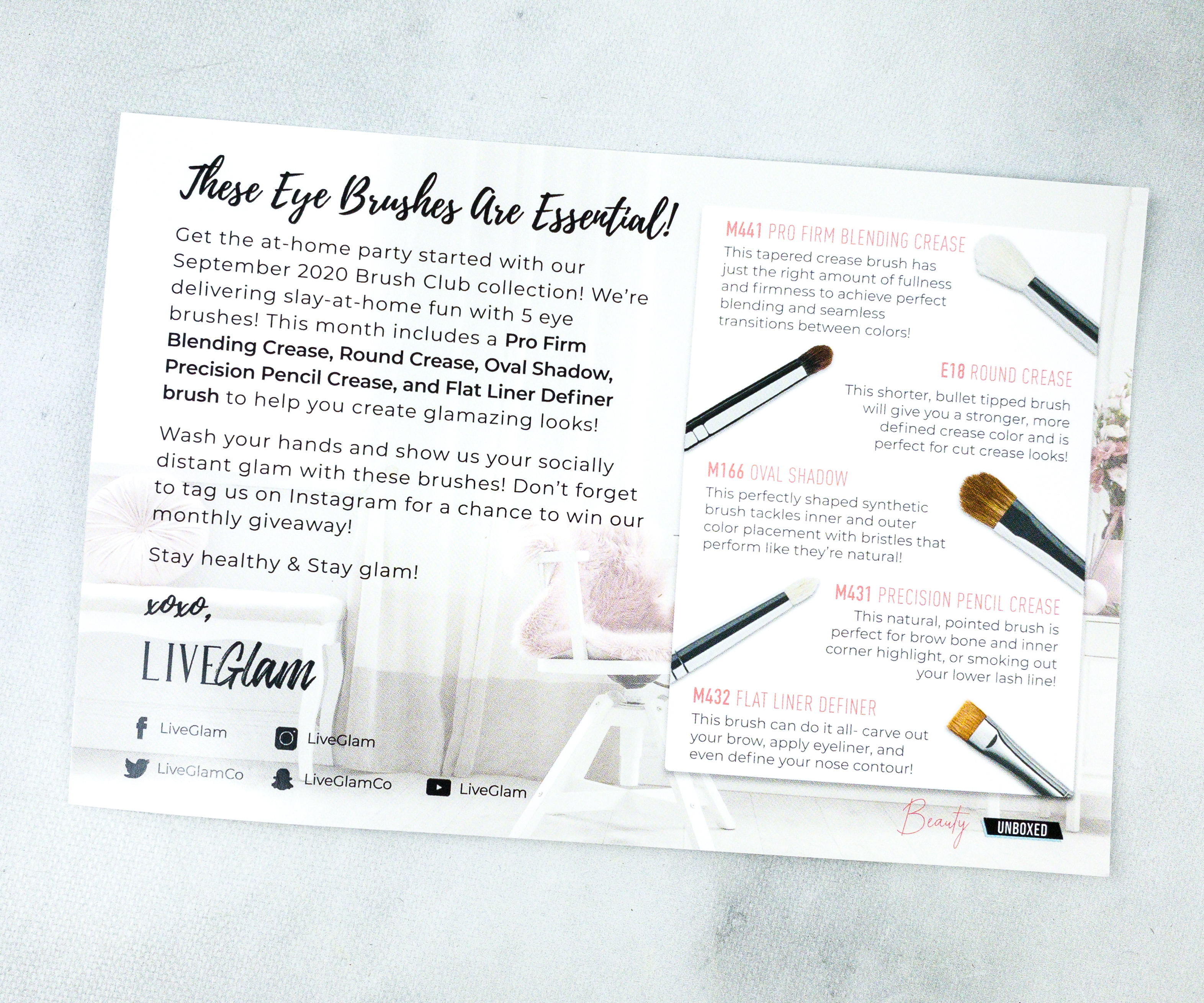 At the back, you will find a message from the LiveGlam team as well as the brushes included in this box and a short description.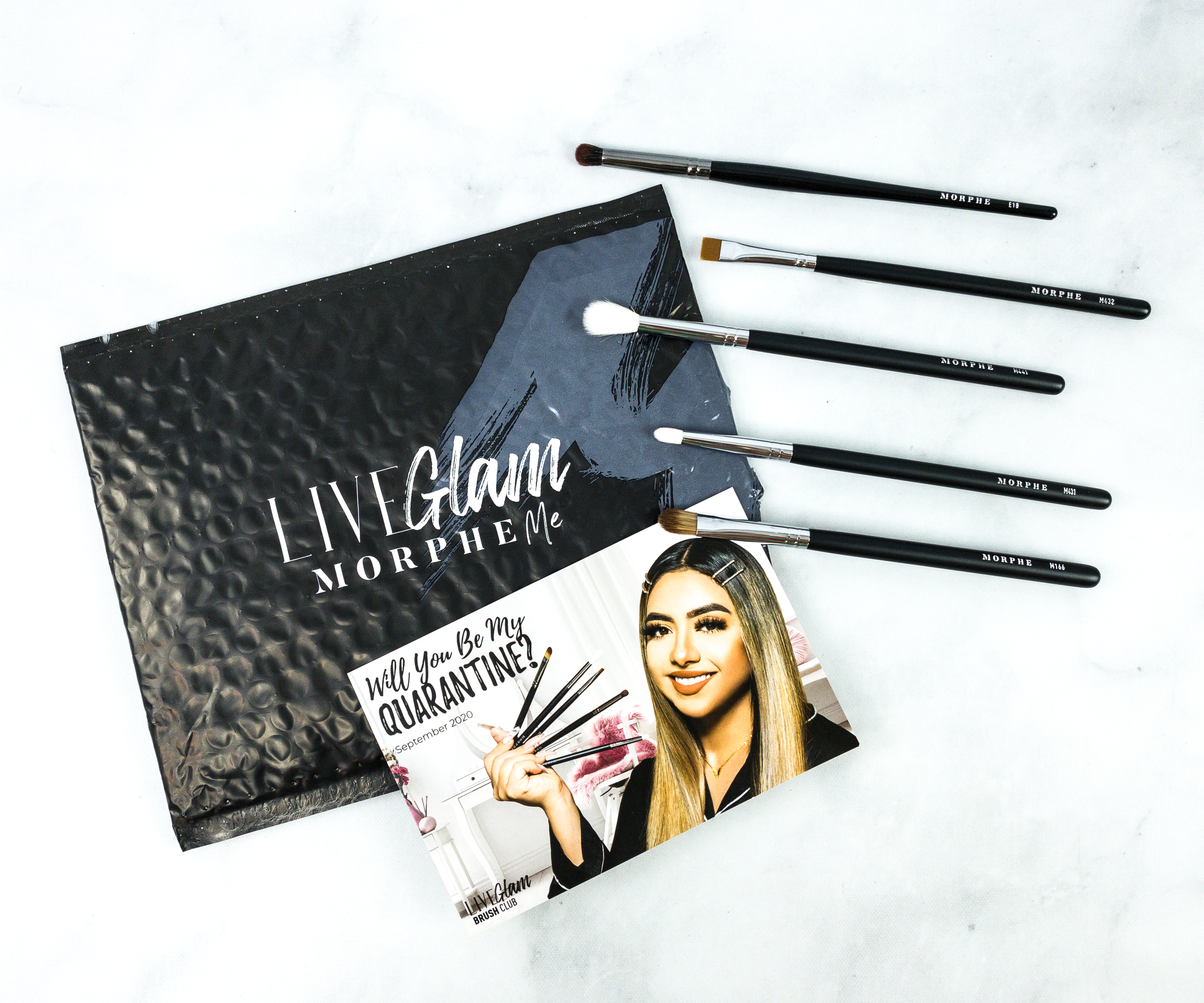 A full view of everything from this box!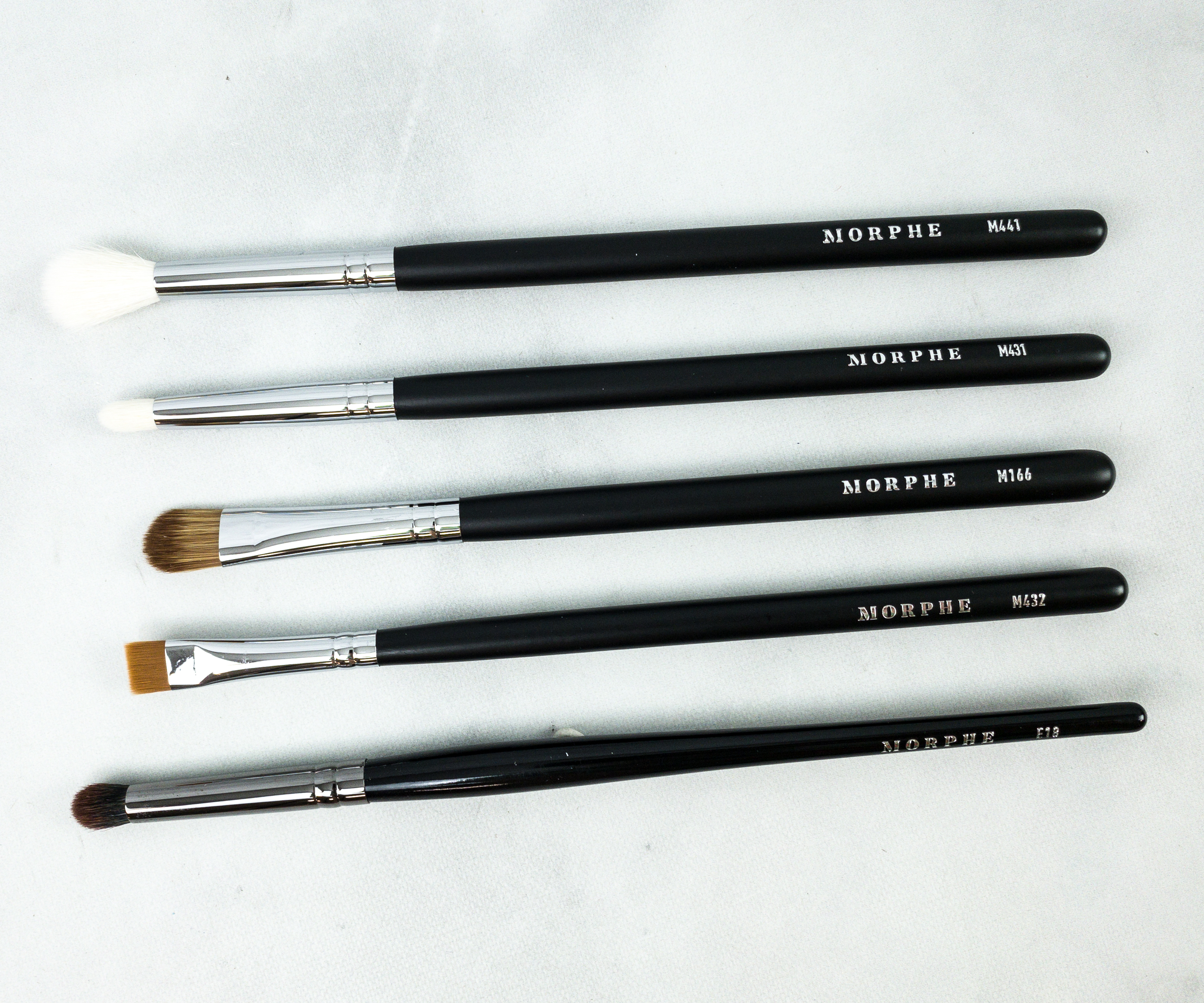 All the brushes have black and silver-colored hardware.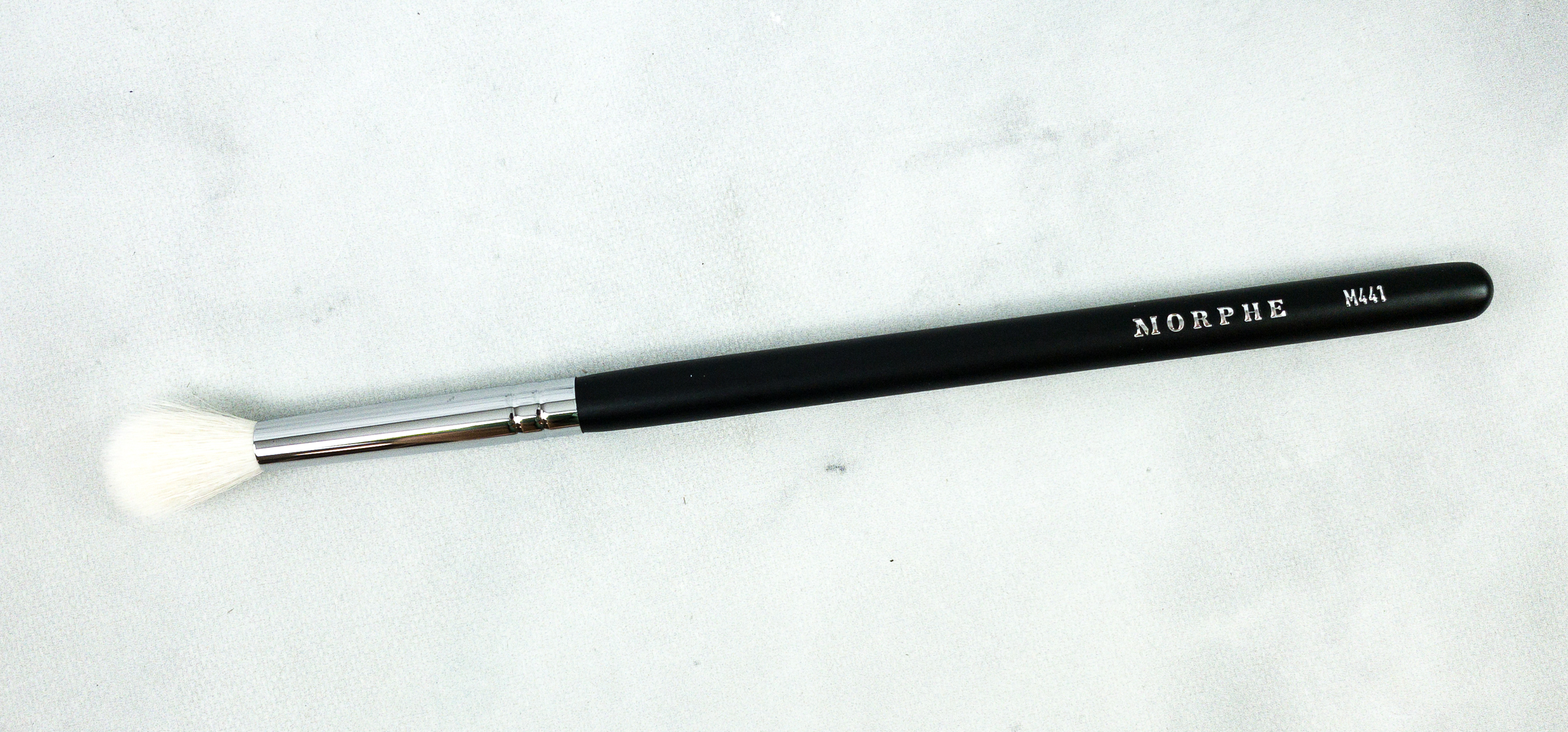 M441 Pro Firm Blending Crease. This tapered brush is full and firm to help you get that perfectly seamless transition of colors each and every time!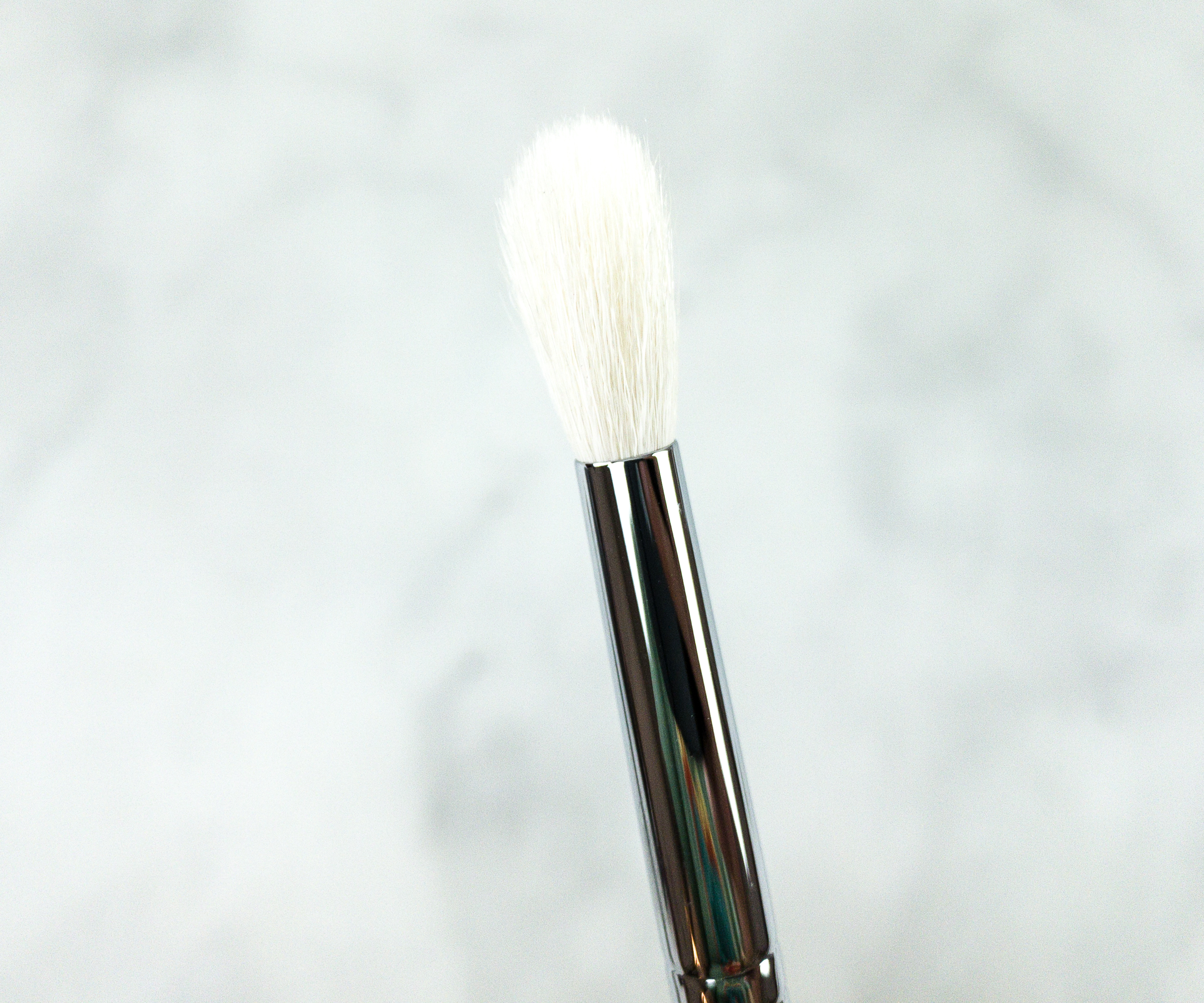 This blends out my eyeshadow really well and it also diffuses the product evenly. It's really easy to use, making it great for beginners as well!
M431 Precision Pencil Crease. I like using this pointed brush on focus application as it gives me an easy way to put the color precisely where I want it.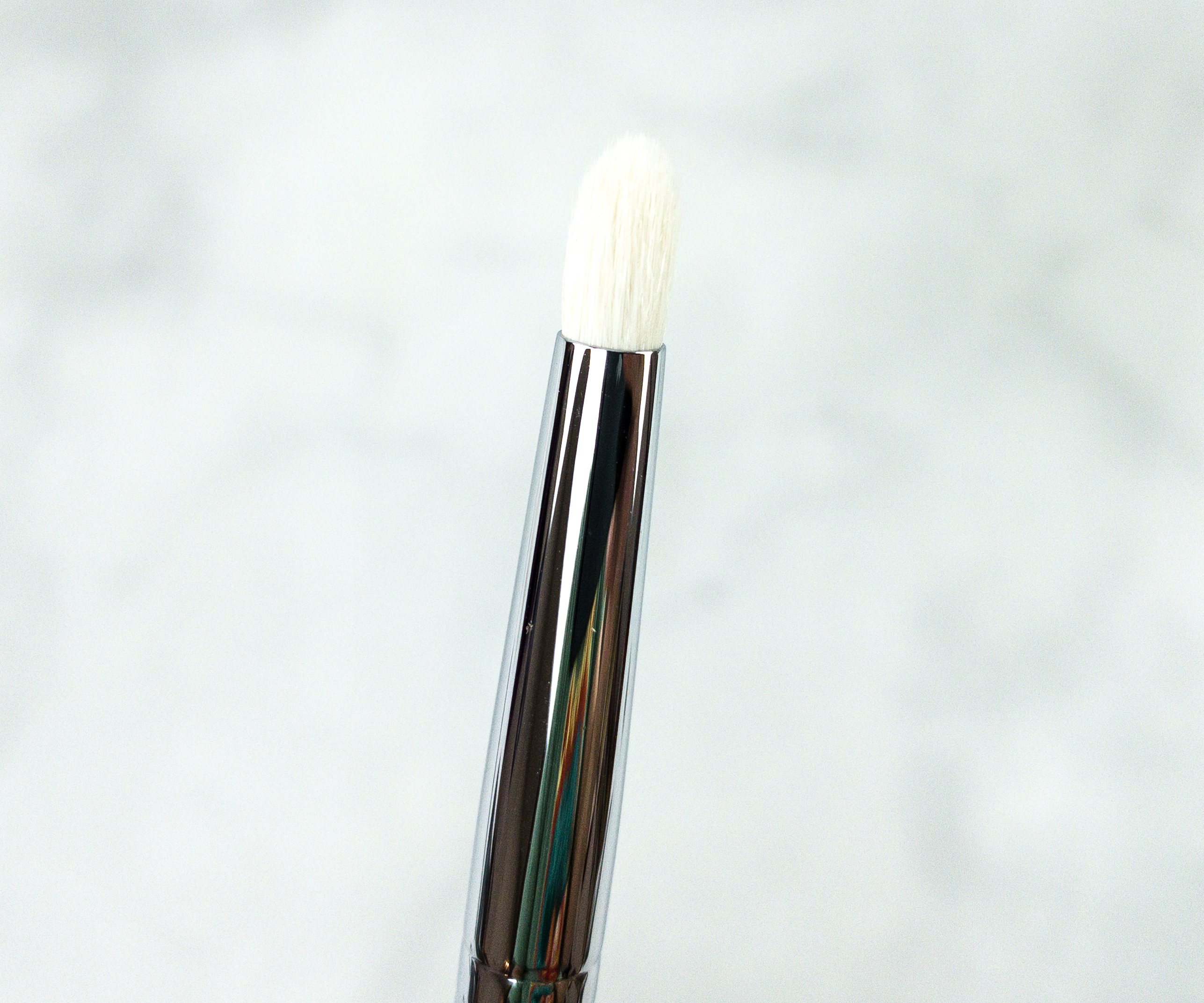 It's a must-have if you're into detailed eye looks! I use it to deepen the colors on the outer corner of my eyes and it works like magic!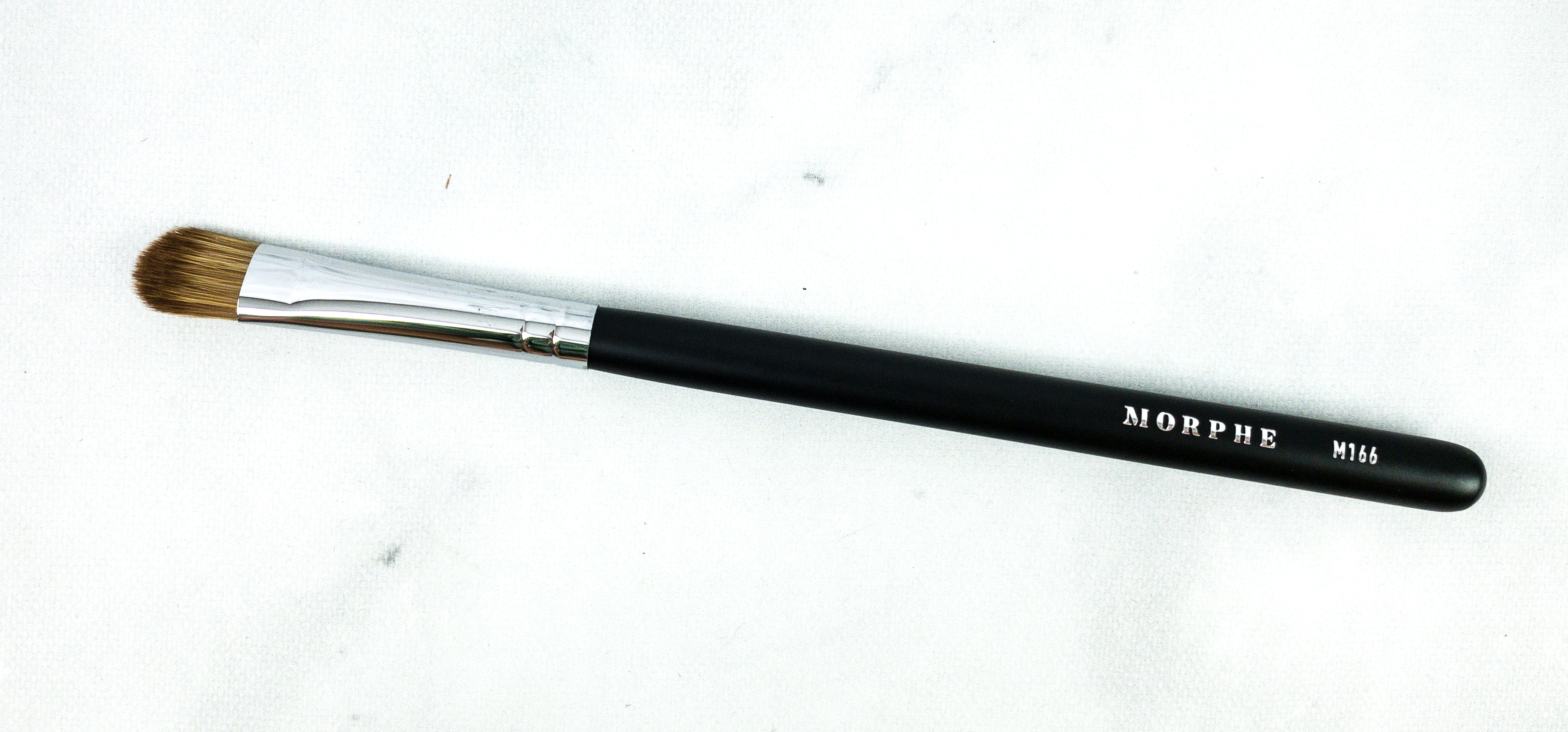 M166 Oval Shadow. I was really surprised to find how soft this brush is despite being synthetic in nature! It doesn't tug or poke my eyelids. I can feel the difference when using a natural fiber brush but it's softer than most synthetic brushes on the market!
This works great with eyeshadow primers because it doesn't soak up the product, therefore giving you better application!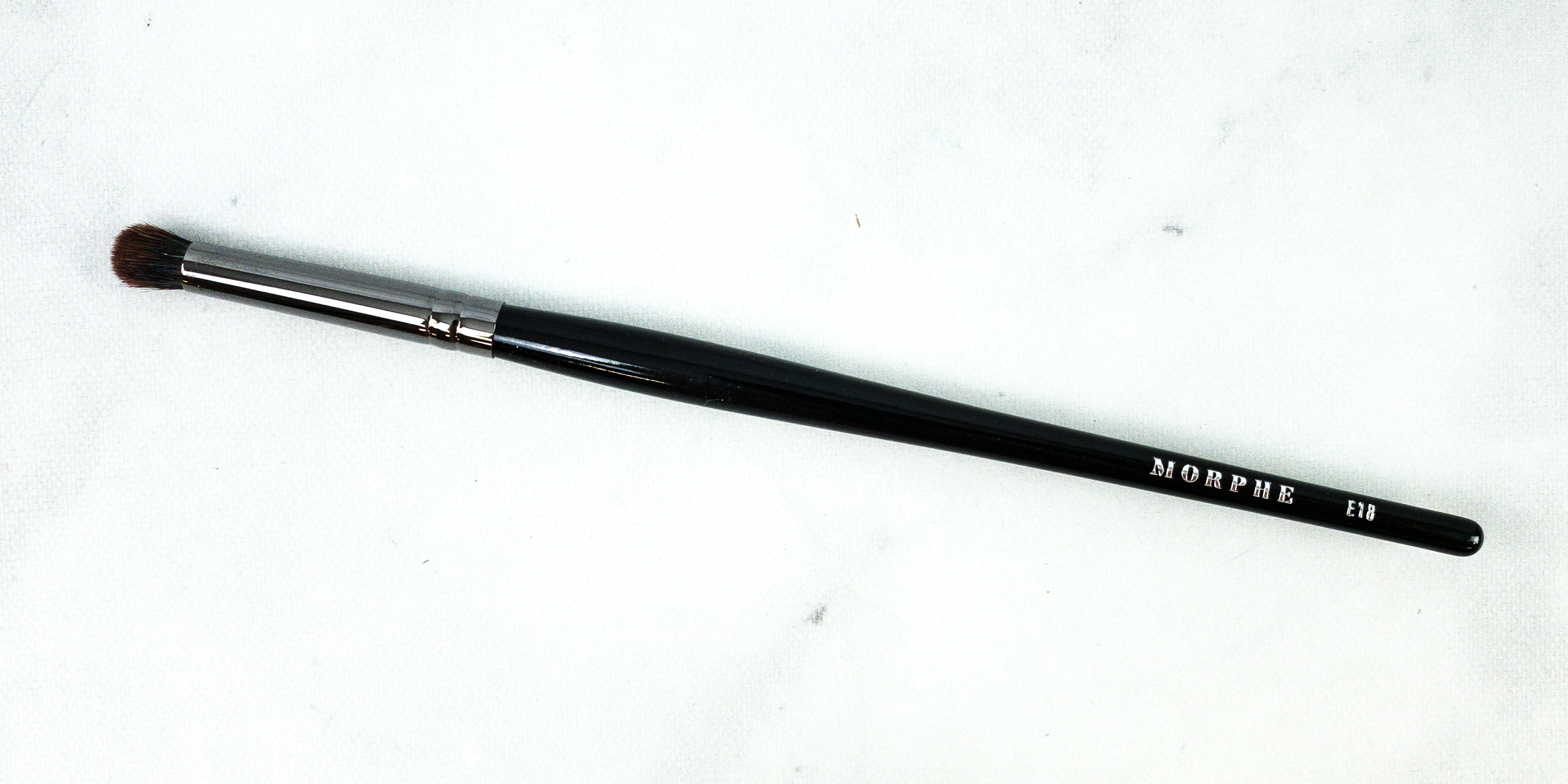 E18 Round Crease. An excellent tool for more advanced eye looks, this bullet tipped brush gives a more defined crease color that creates more dimension on your look!
This blends like a dream and is actually very soft. It also picks the color up nicely and provides a smooth and even application!
M432 Flat Liner Definer. This brush can be used in multiple ways! Use it with a concealer to define and clean up your brows or use it to line your eyes with eye shadows, the possibilities are endless.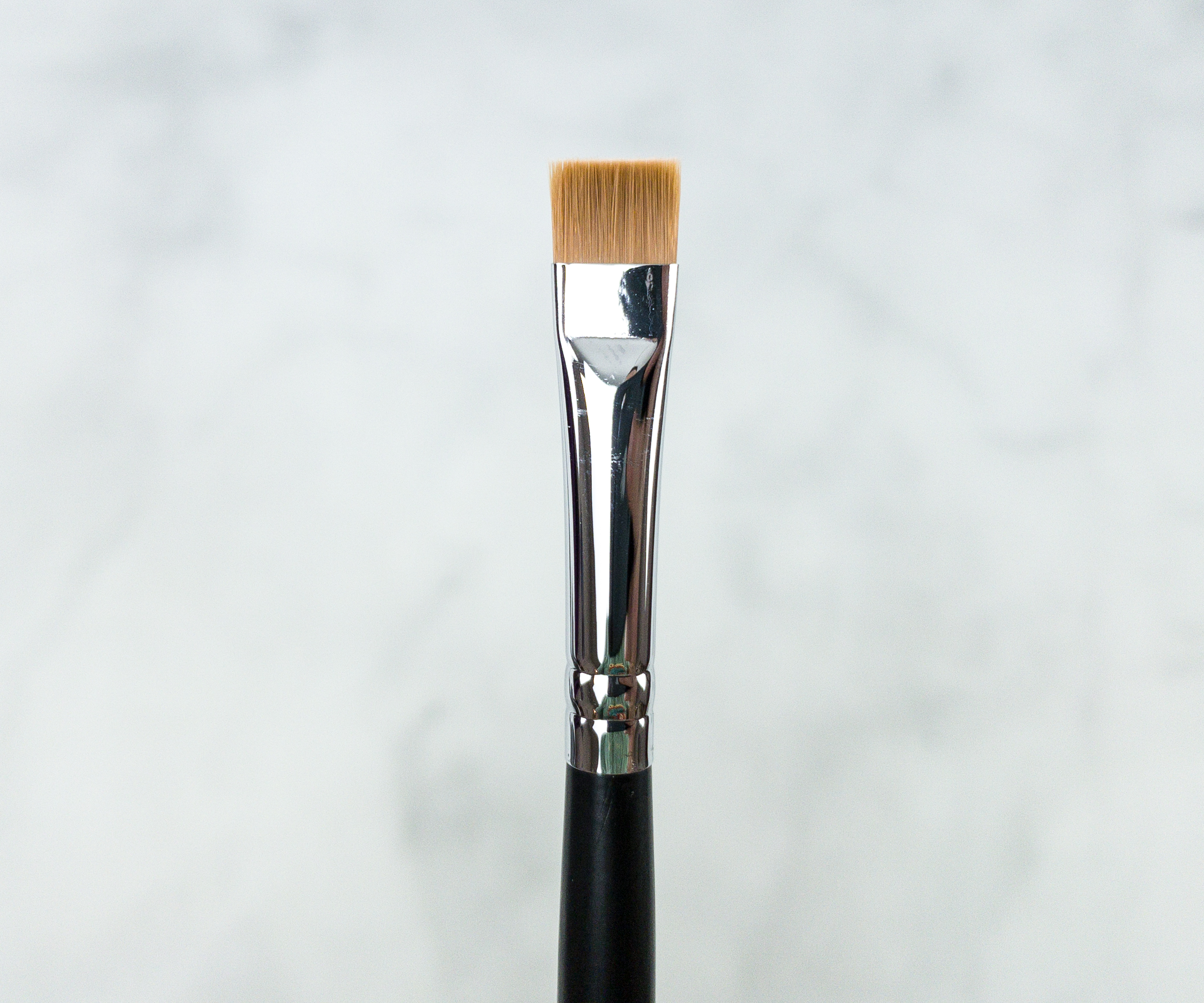 The tip gives you precision like no other! It's very simple and easy to use as the flat edge will help you create natural shapes depending on your personal preference.
I love this month's brushes from LiveGlam Brush Club! This box was so well put together, I actually feel like I can go Pro MUA with all these amazing tools. One of my favorites is the round crease brush because I get to put more definition when applying colors on the lids. I also like the flat liner definer because I can now easily clean up my brows with concealer to give me a more defined look in there! The rest of the brushes are pretty useful whether your a Pro or a newbie in the makeup world! So if you're looking to start building your own brush set without spending too much, this subscription is the way to go!
What do you think of this month's Brush Club?