KONG Box is a monthly subscription box for dogs, designed to encourage them to play more while satisfying their instinctual needs. Each box is uniquely curated depending on your pup's size, age, and behavior. All you just need to do is create your dog profile upon sign up. The subscription costs $39.95 per month and will include at least 5 items: a Kong Classic, a Kong training toy, a personality toy, Kong treats, and Kong recipes and tips. You can also get a 6-month subscription plan for $34.95 per box, or a 12-month subscription plan for $29.95 per box.
All the items arrived inside a sturdy box.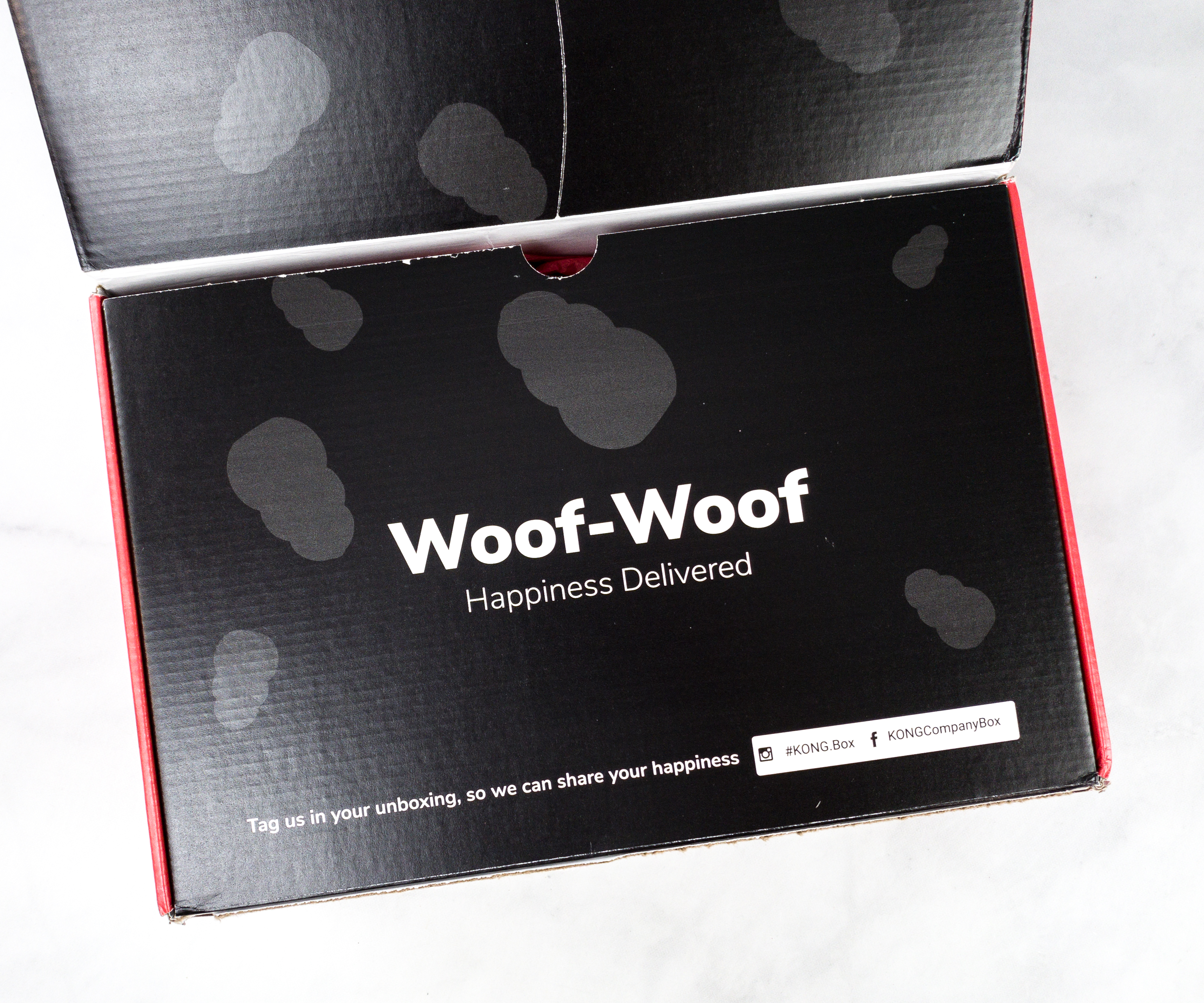 Kong encourages subscribers to upload unboxing photos and to tag them on social media!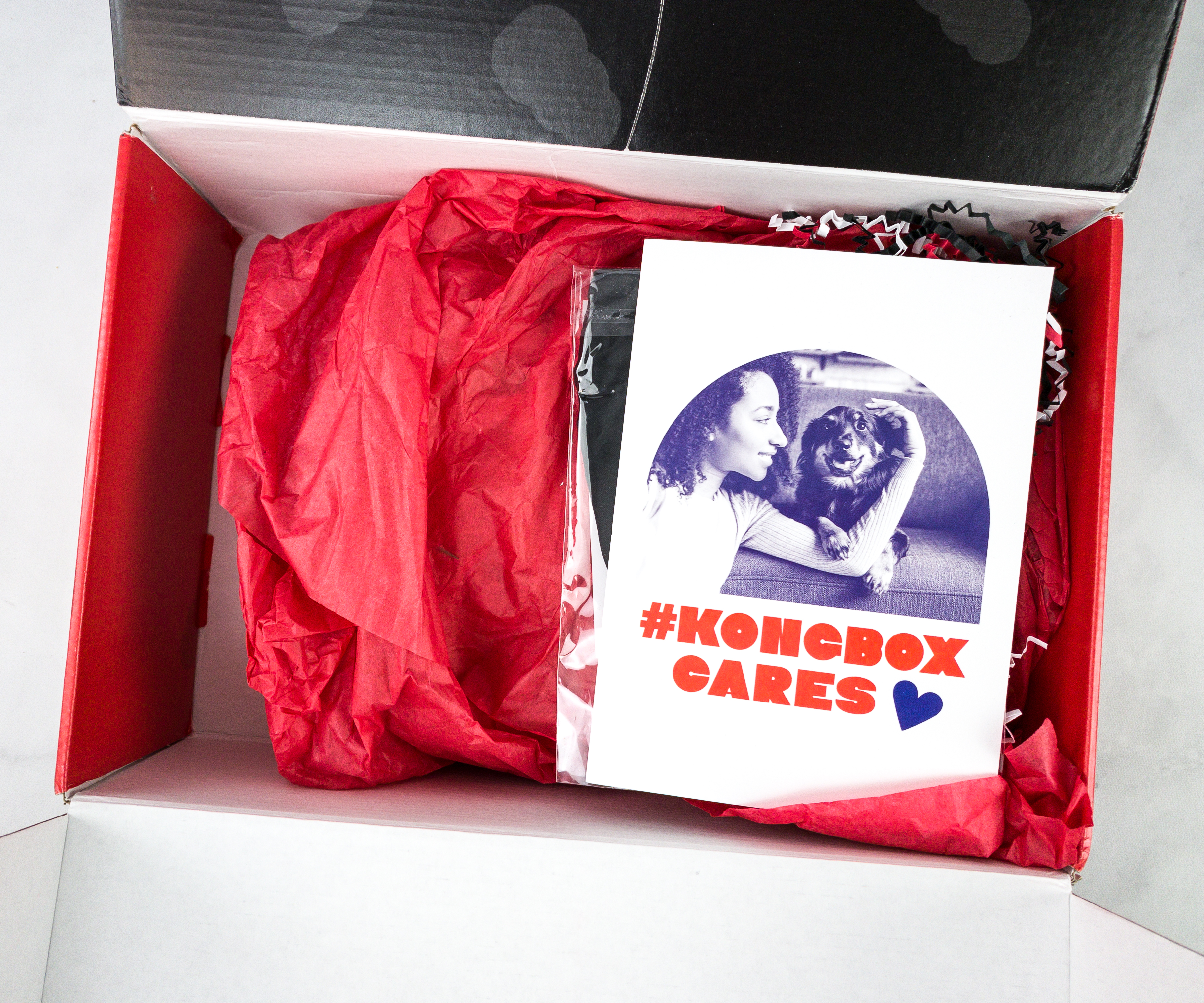 The items were covered by a red wrapping paper. There's also a Kong Box Cares card on top!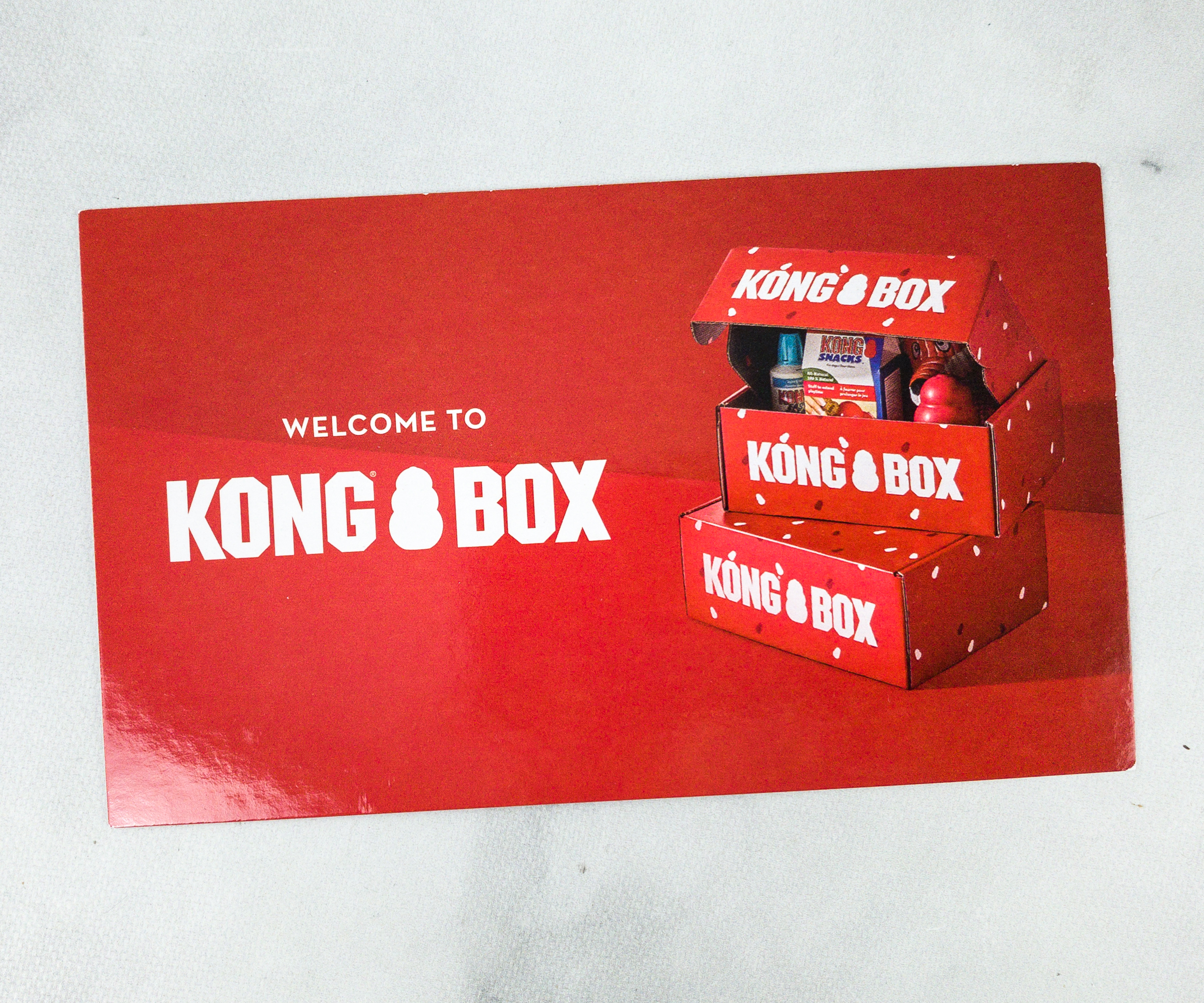 Here's a welcome card from Kong box!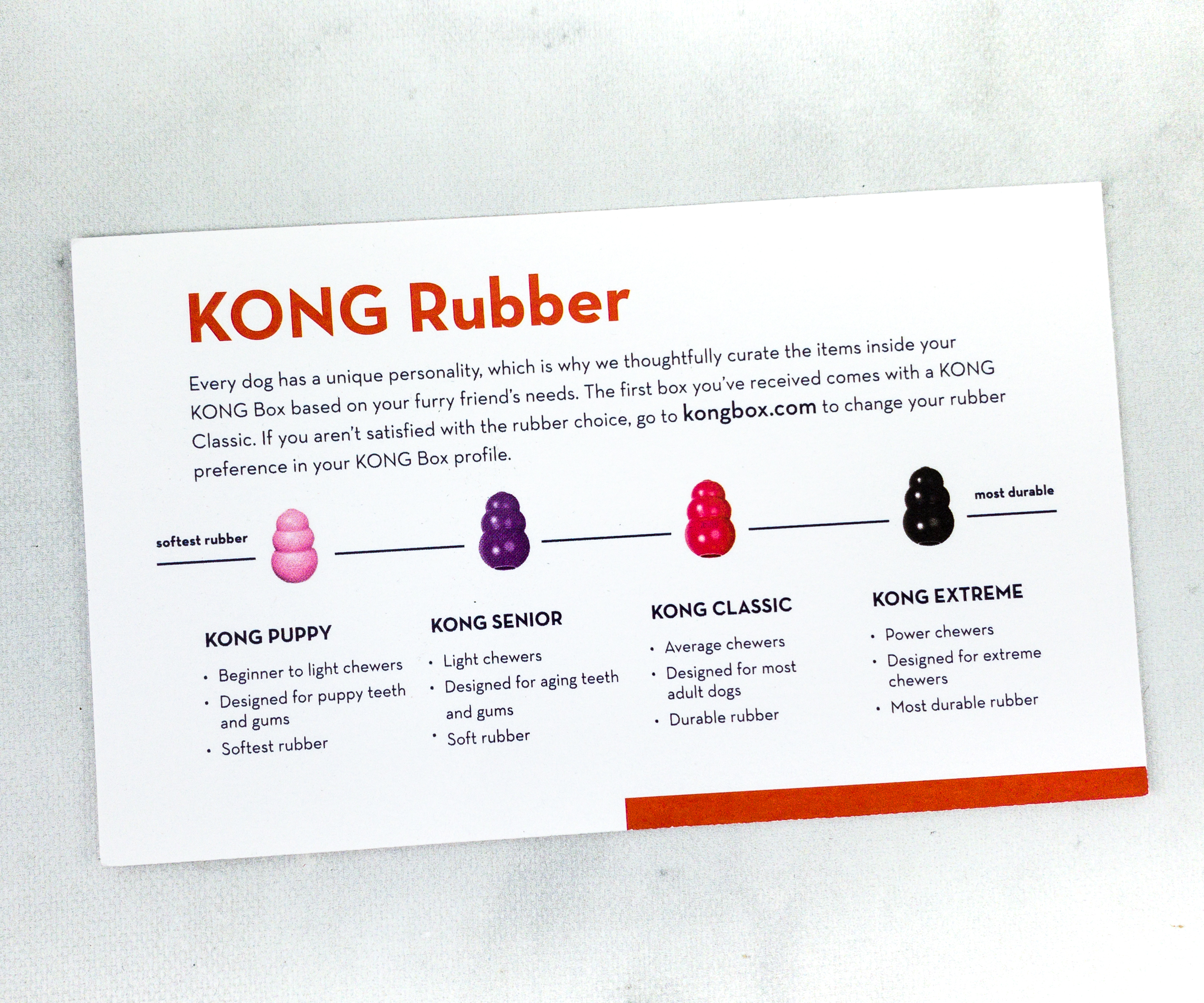 The back of the card features different types of KONG rubber. The softest is the Kong Puppy while the most durable is the Kong Extreme!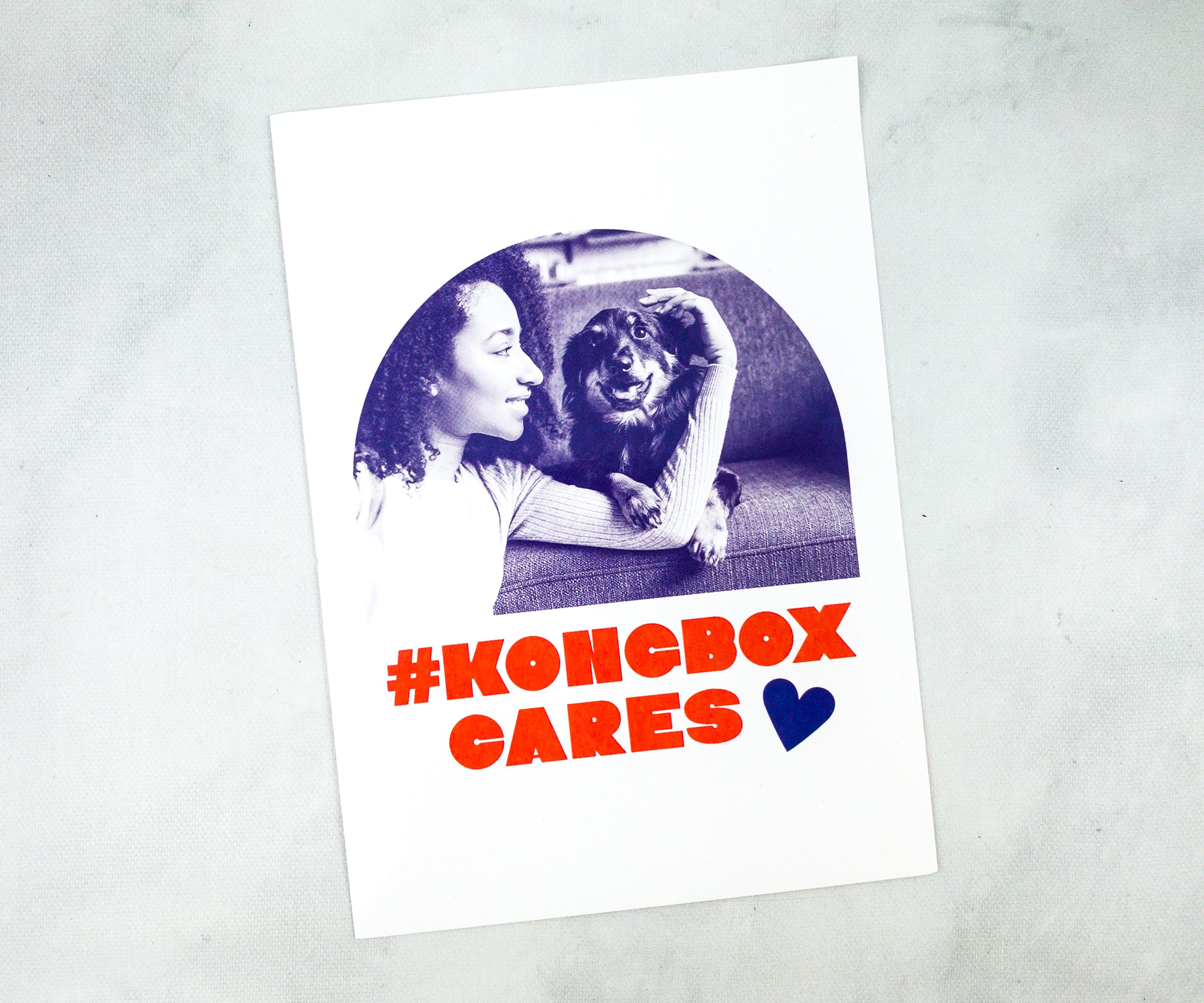 Another card features #KONGBOXCARES.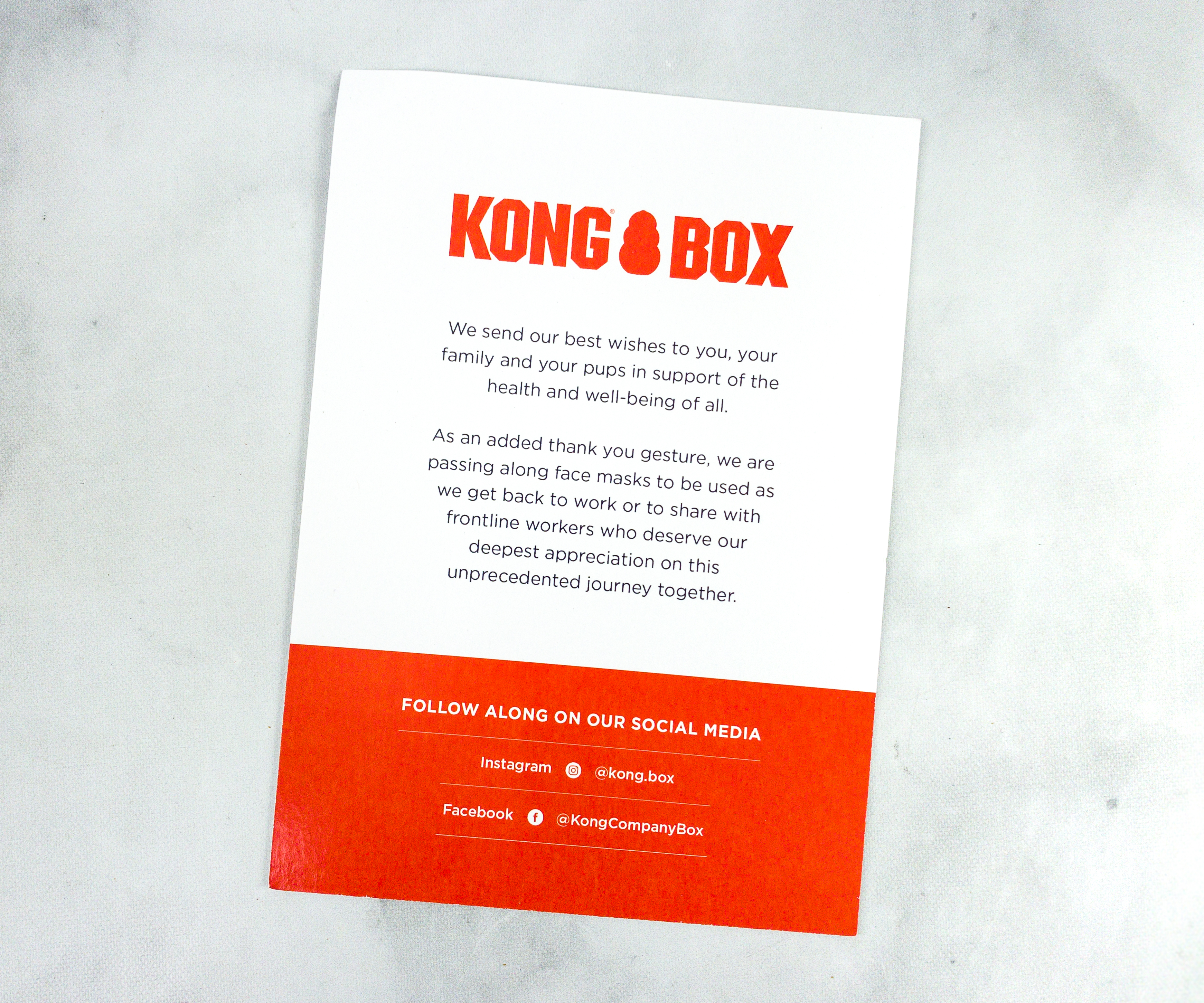 There's a notice about an included mask in this month's box!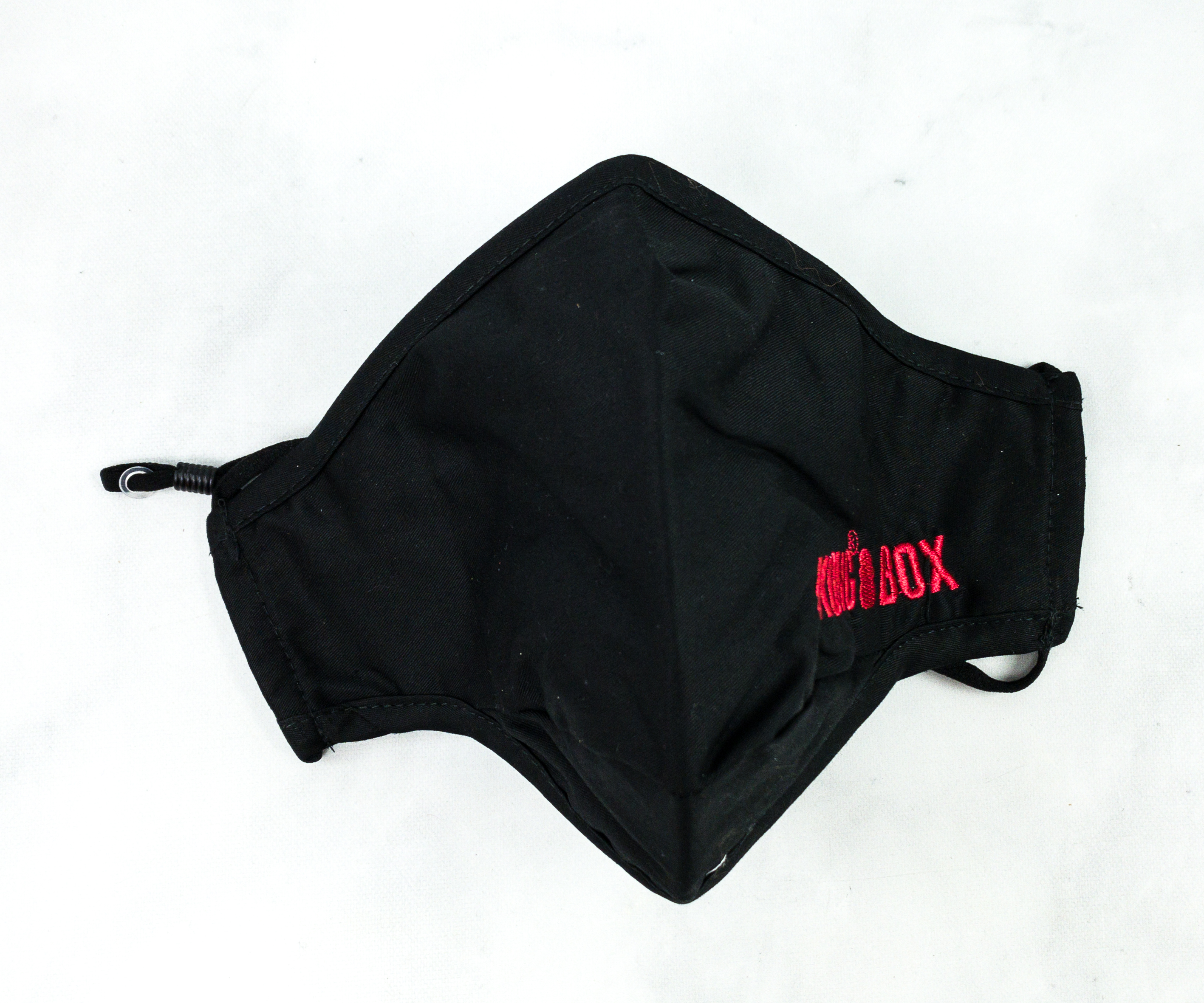 The bonus face mask is black. It has a snug fit!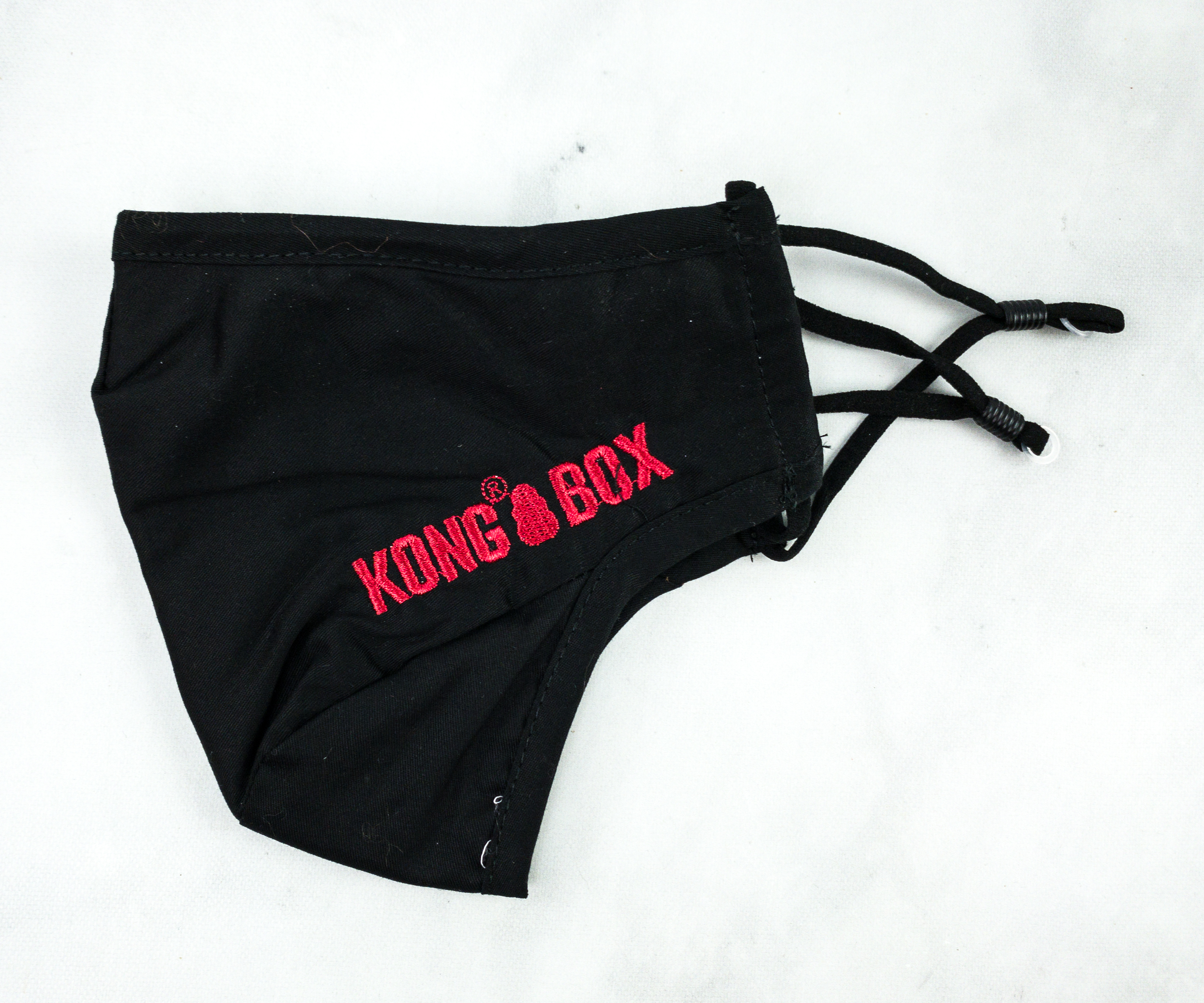 The straps are elastic, which keeps the mask in place. It also has the Kong Box branding, embroidered in red!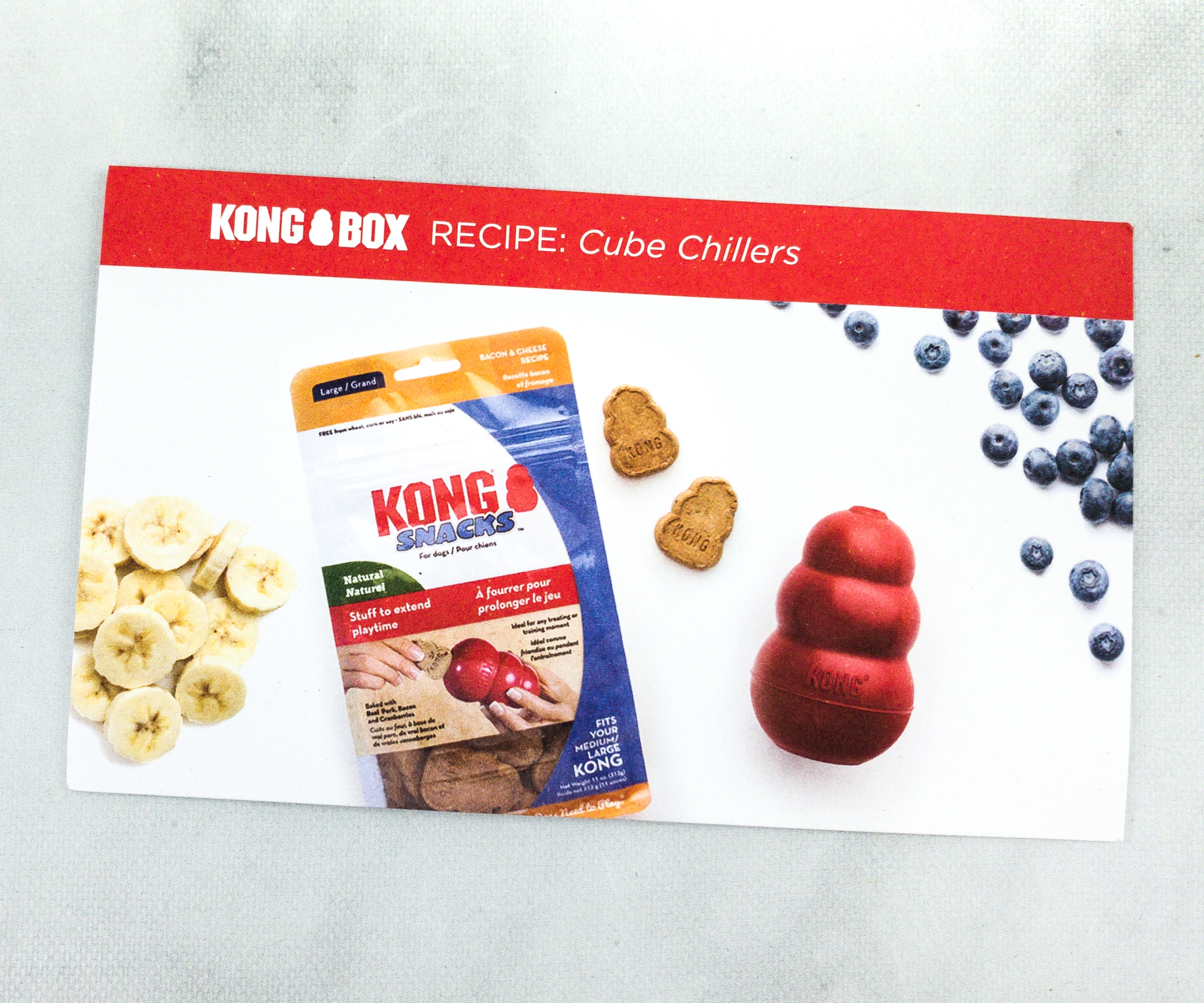 Using some of the items from this box, we can also make our own Kong Box cube chillers.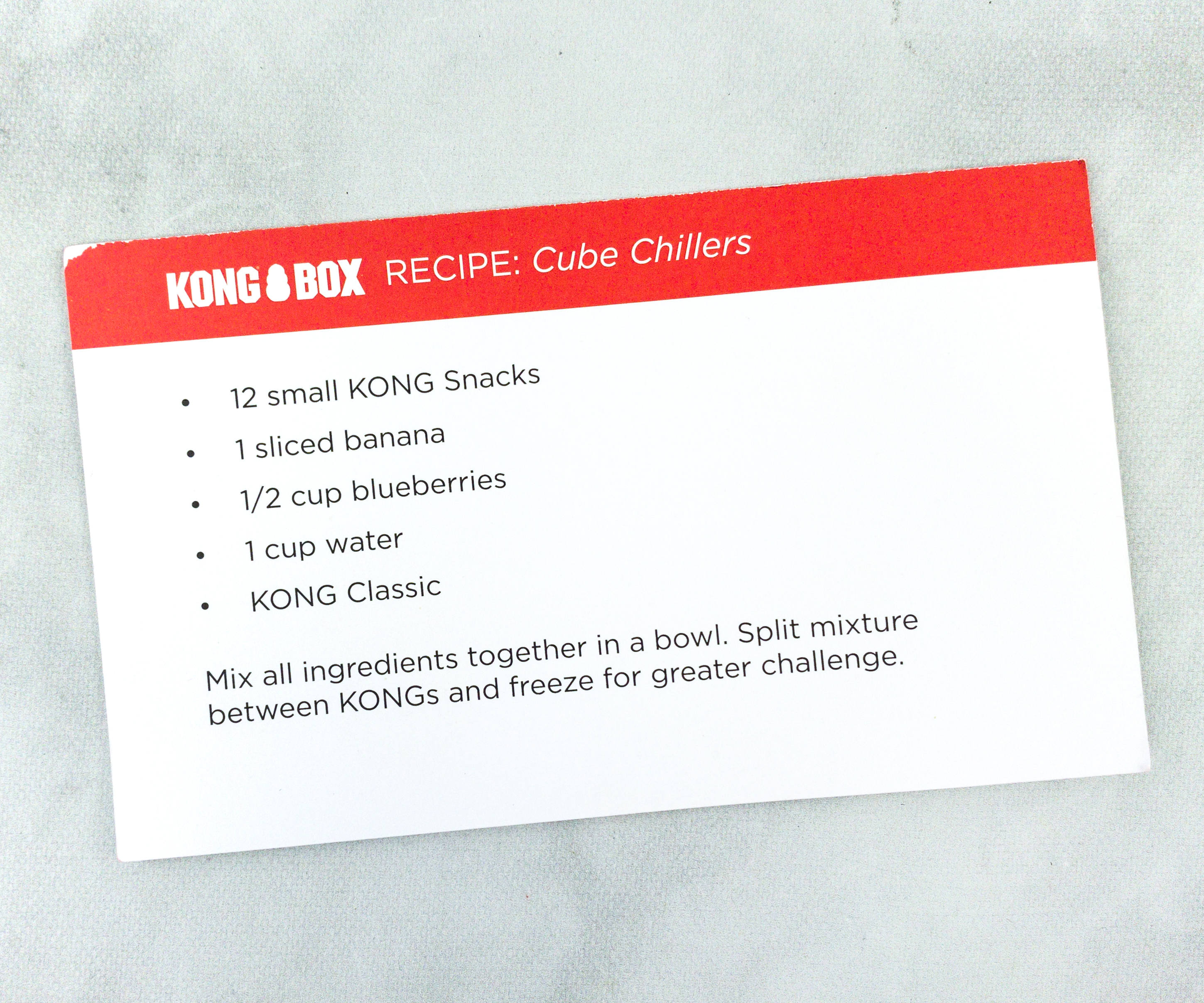 This card has a list of the ingredients plus the instructions!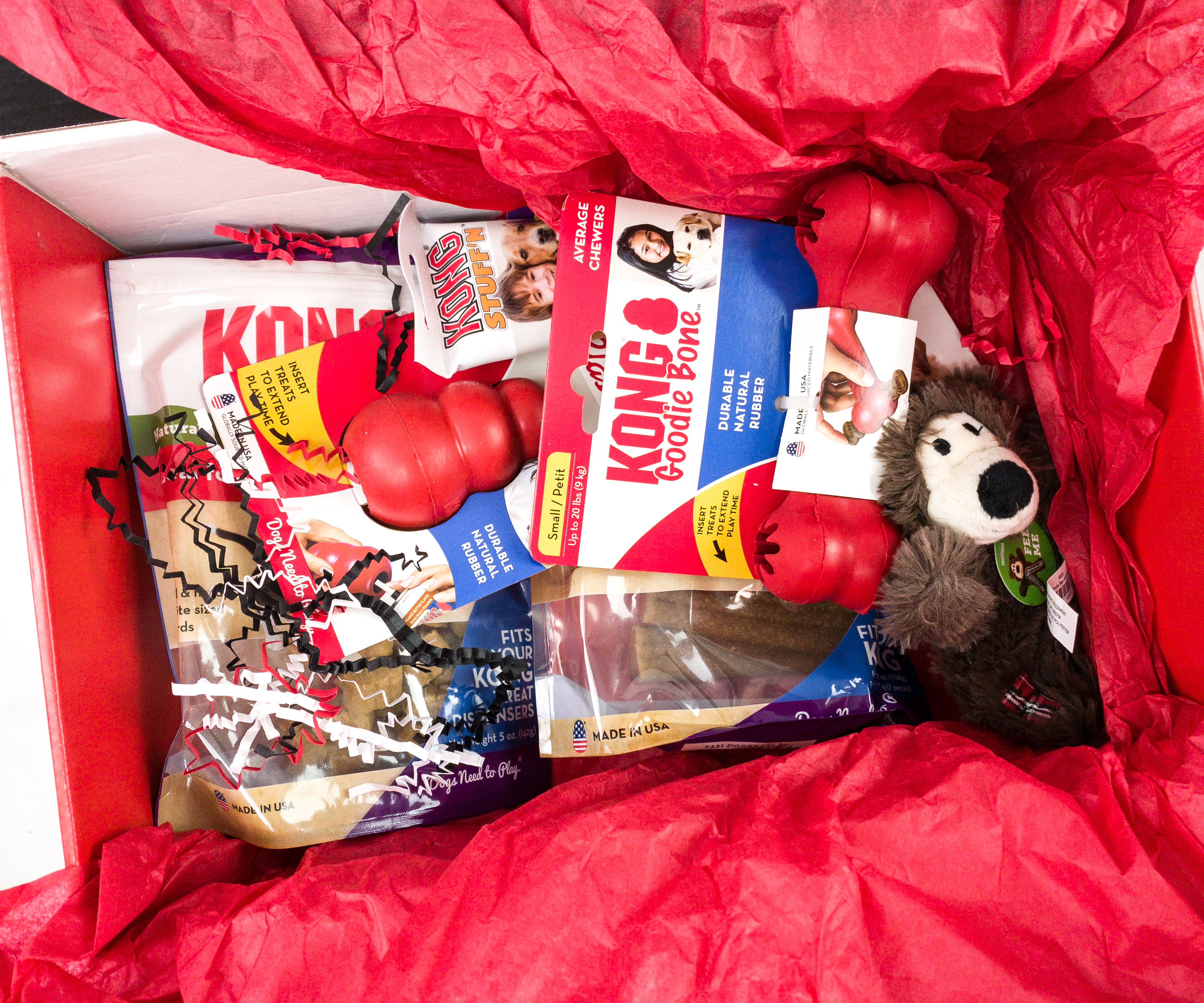 I can see a LOT of exciting stuff inside!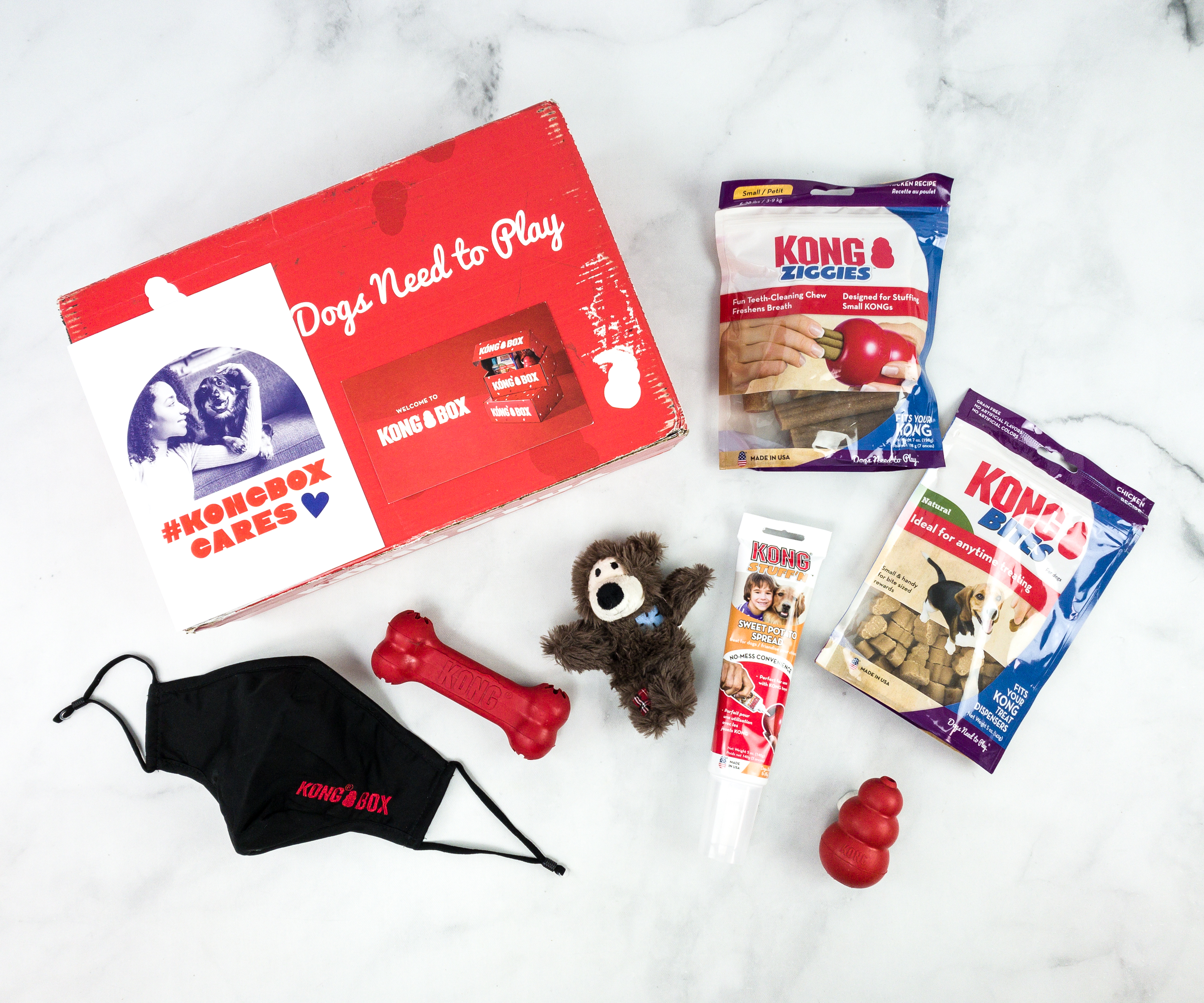 Everything in my box!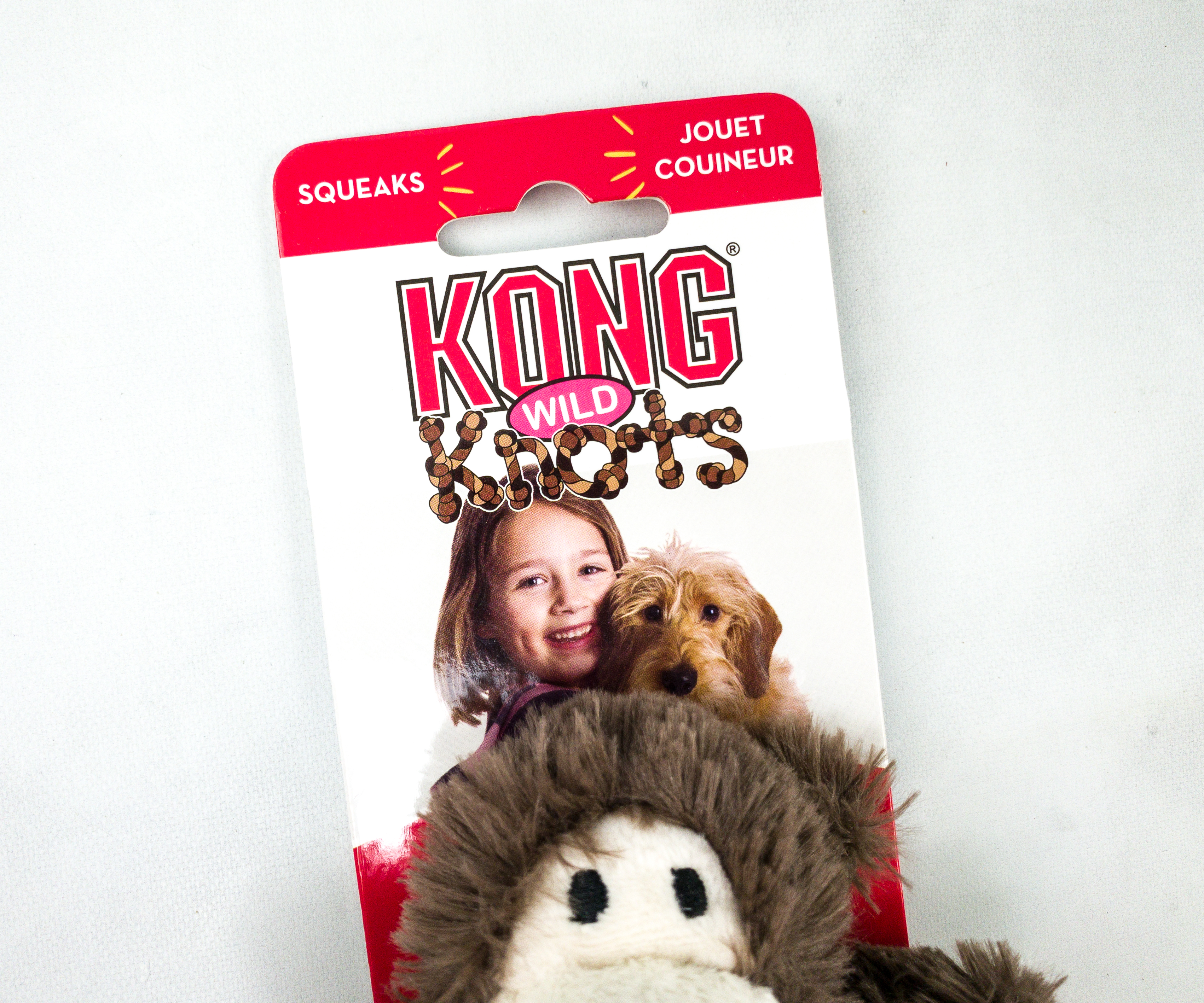 Kong Wild Knots Dog Toy. This toy is soft and cuddly outside but made with durable materials inside. Plus, it squeaks!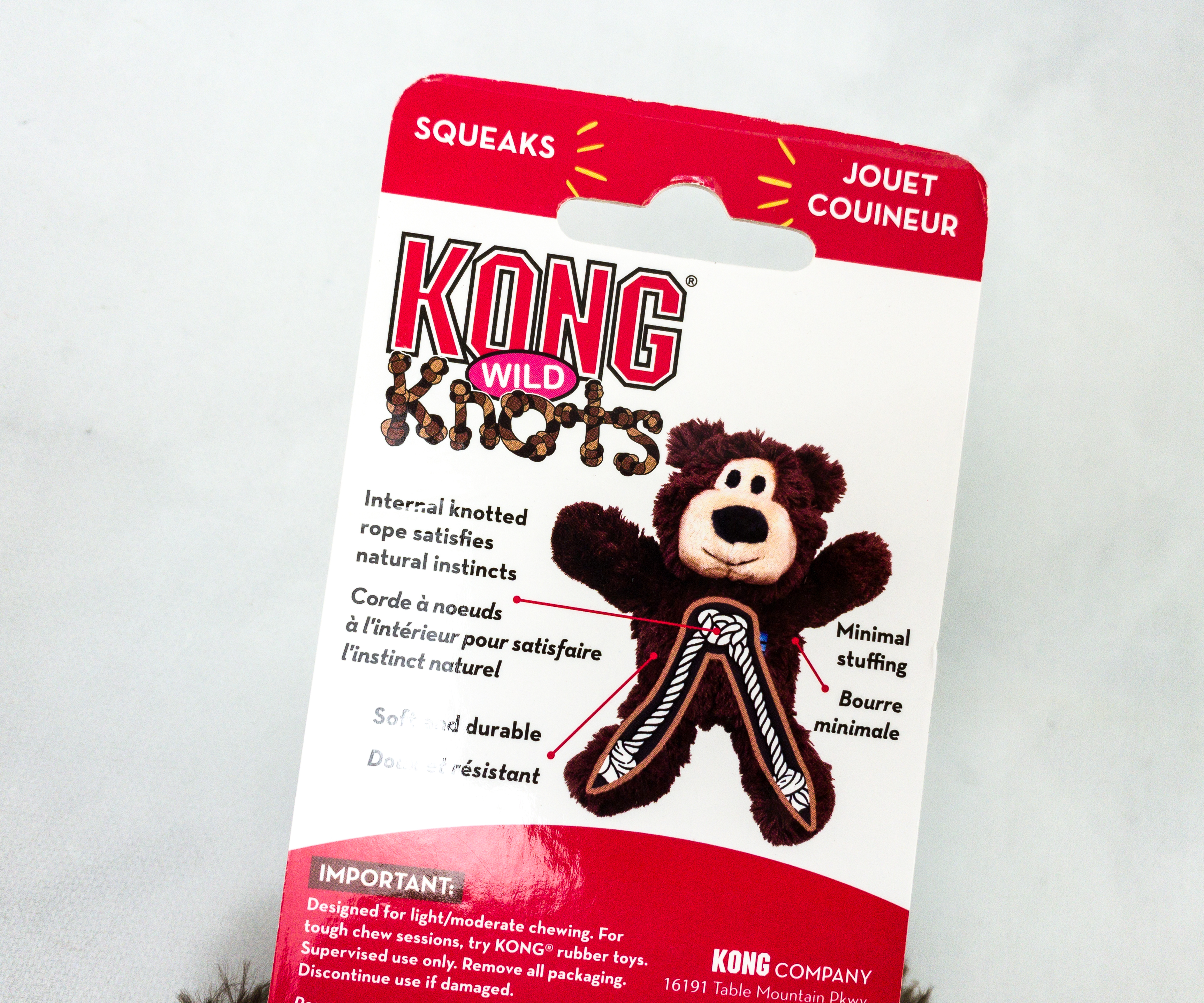 This toy is ideal for light/moderate chewing. It has minimal stuffing.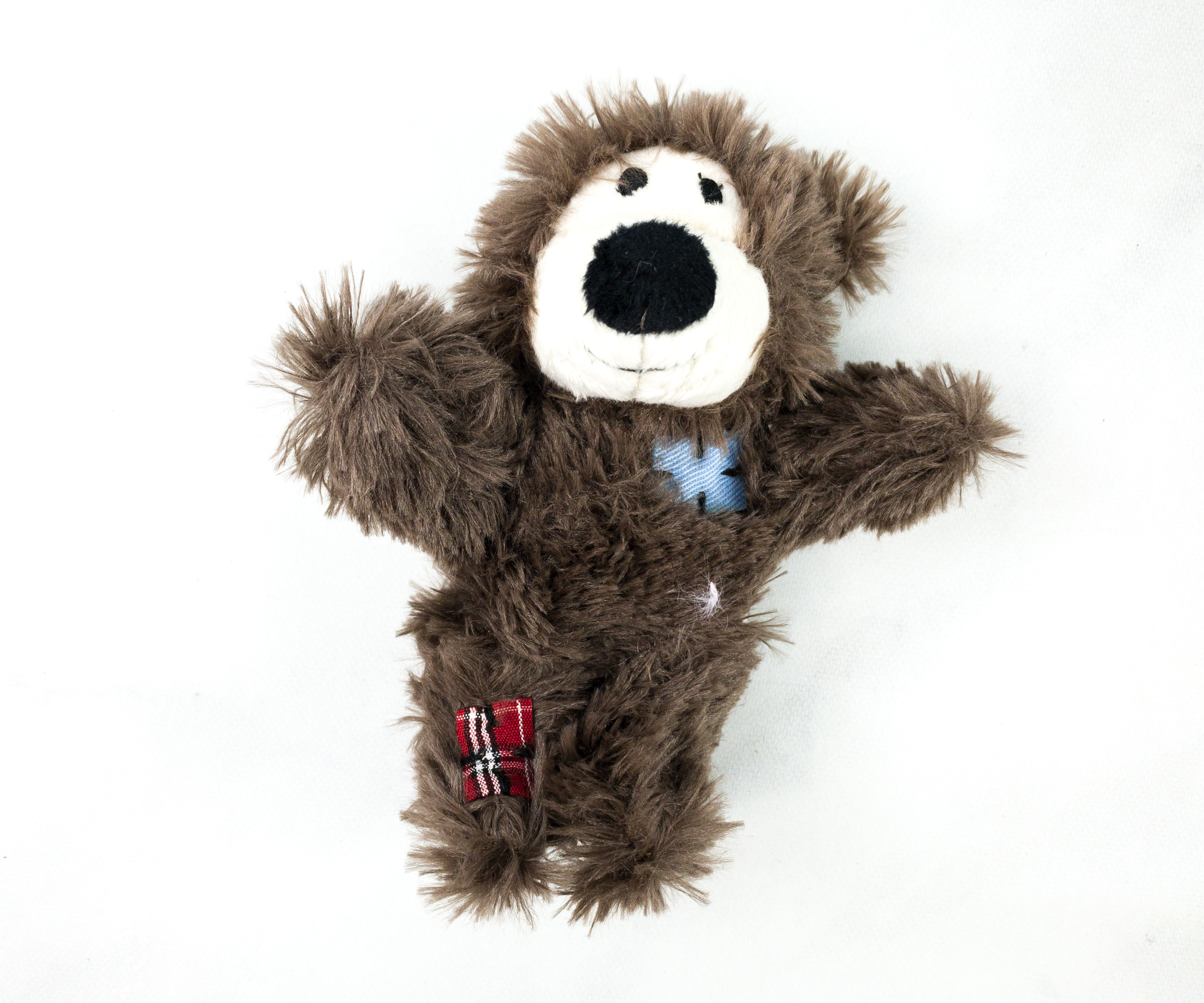 Look at how fuzzy it is! The teddy bear also has a pair of patches stitched on its body. The first one is a blue patch on the chest and the other is a checkered red on the leg area.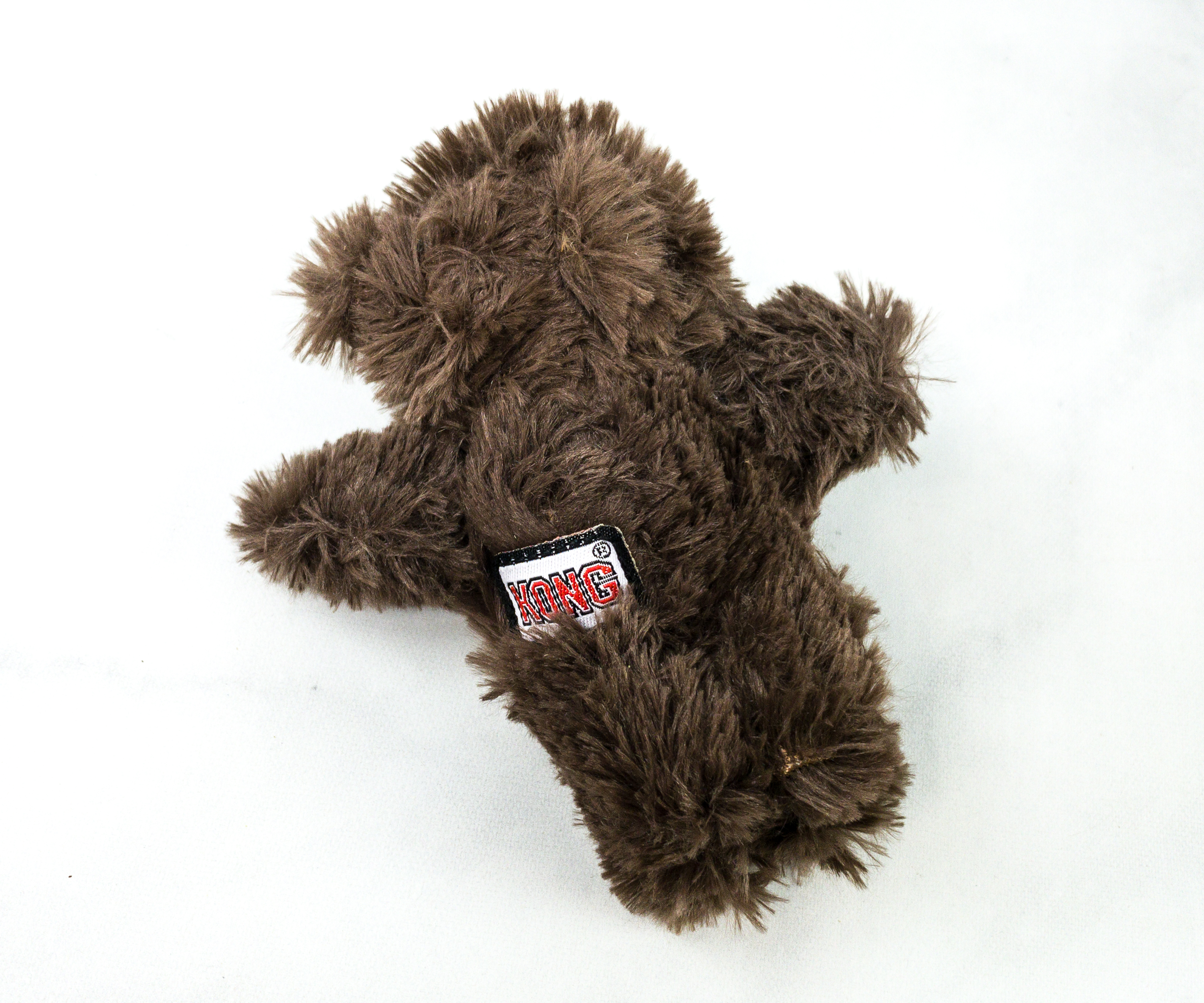 Inside the toy is an internal knotted rope, which easily satisfies a dog's natural instincts.
Kong Goodie Bone. To make treat time more fun, here's a bone-shaped treat holder made from high-quality, natural rubber.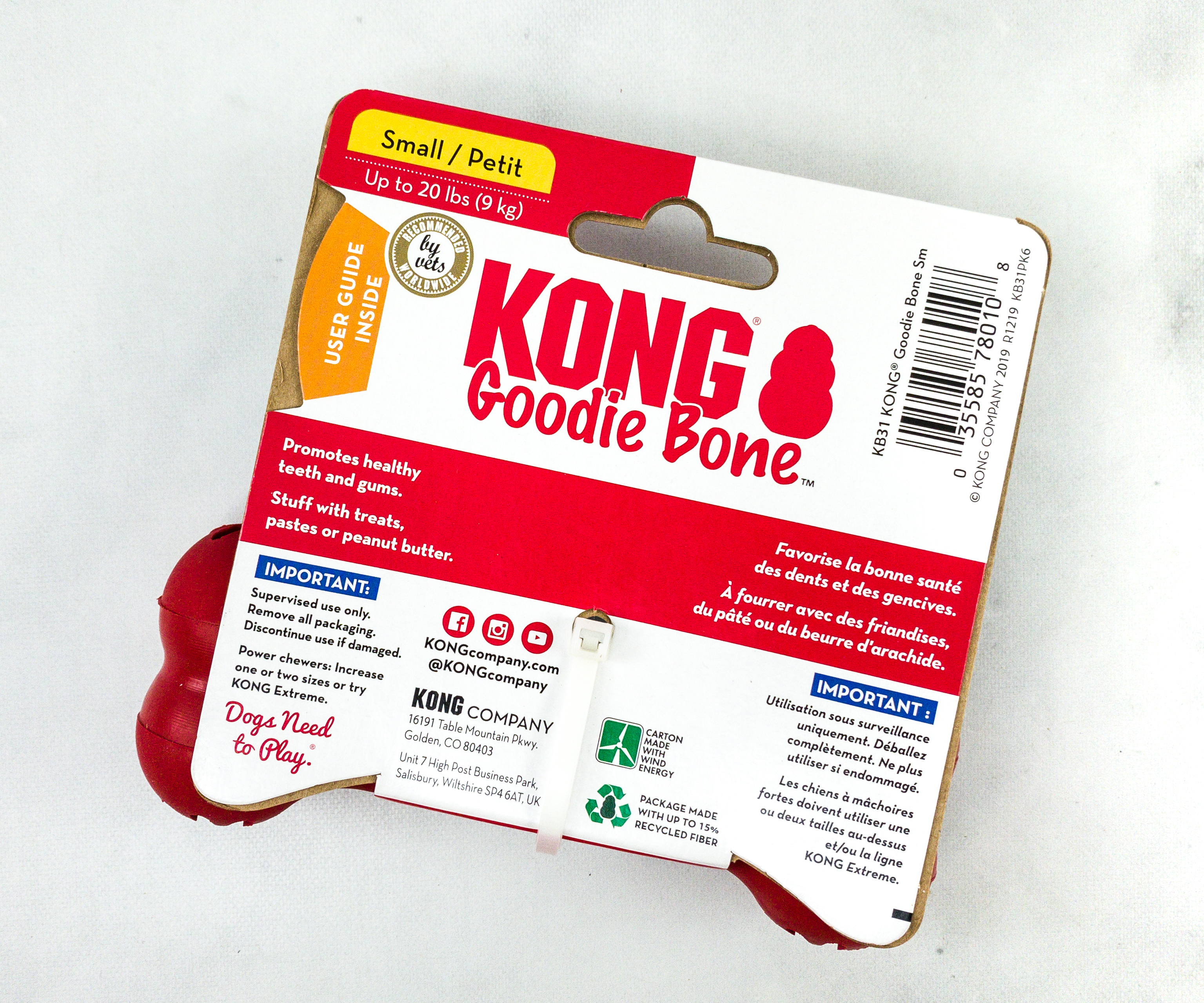 It's made for small dogs, or those dogs that weigh up to 20 lbs.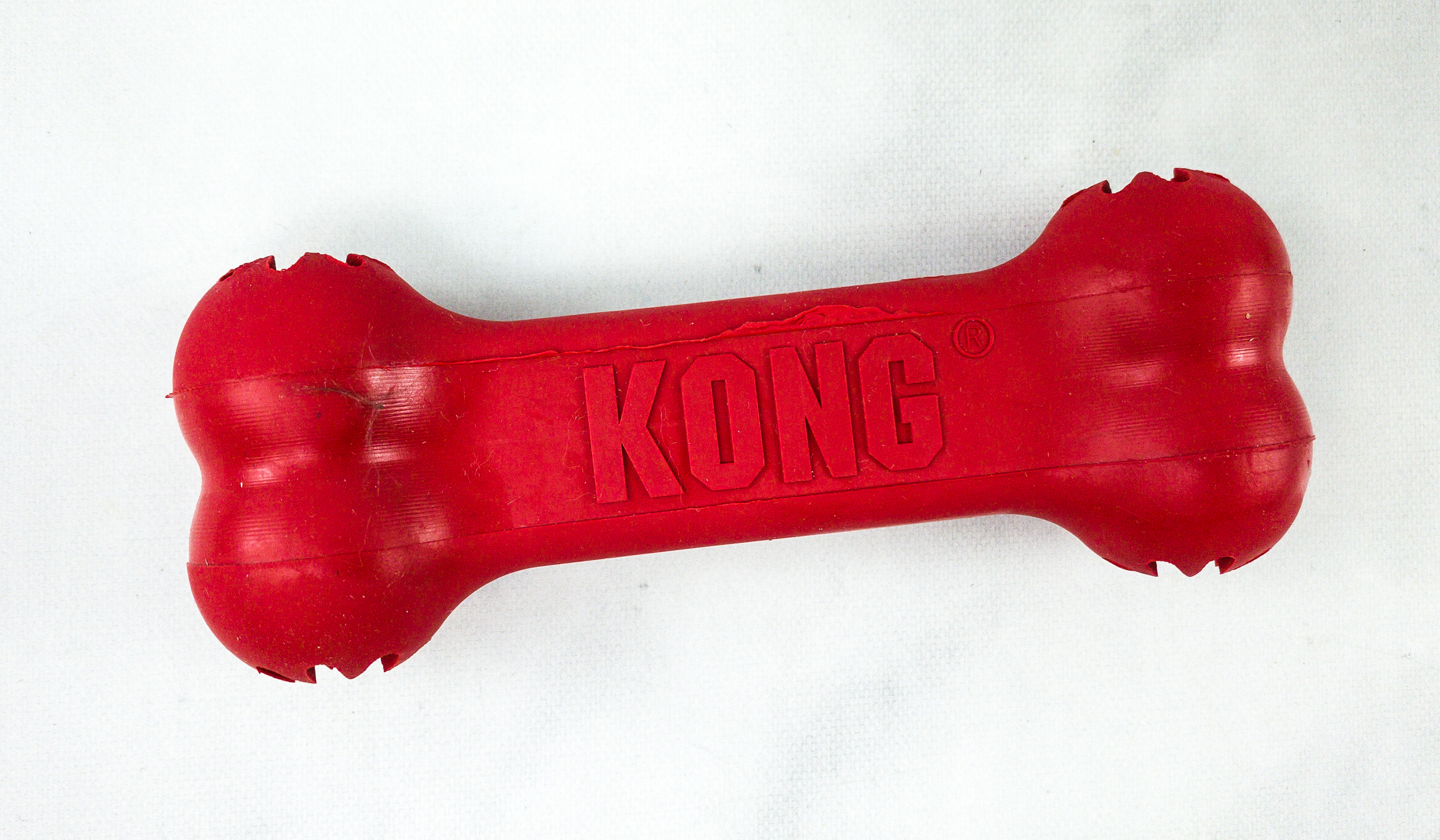 The rubber used is BPA-free. This toy also promotes healthy teeth and gums.
Featured on both ends of the bone is a hole where you can easily insert the treats. You can also put pastes or peanut butter in it!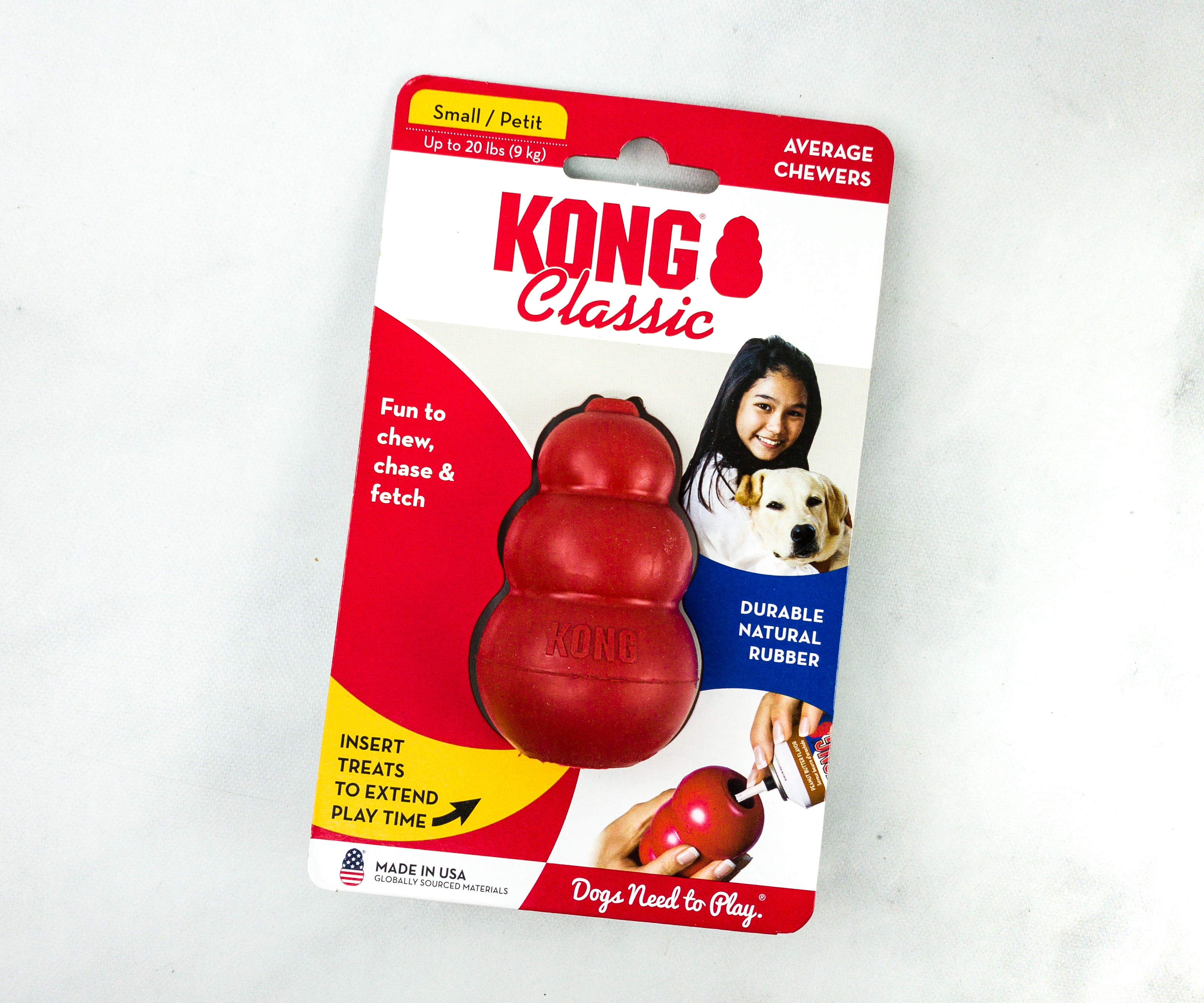 Kong Classic Chewers. Here's another treat holder in our box! Like the first one, this is also made using high-quality, durable, natural rubber. What makes it different from other toys and treat holders is its unpredictable bounce!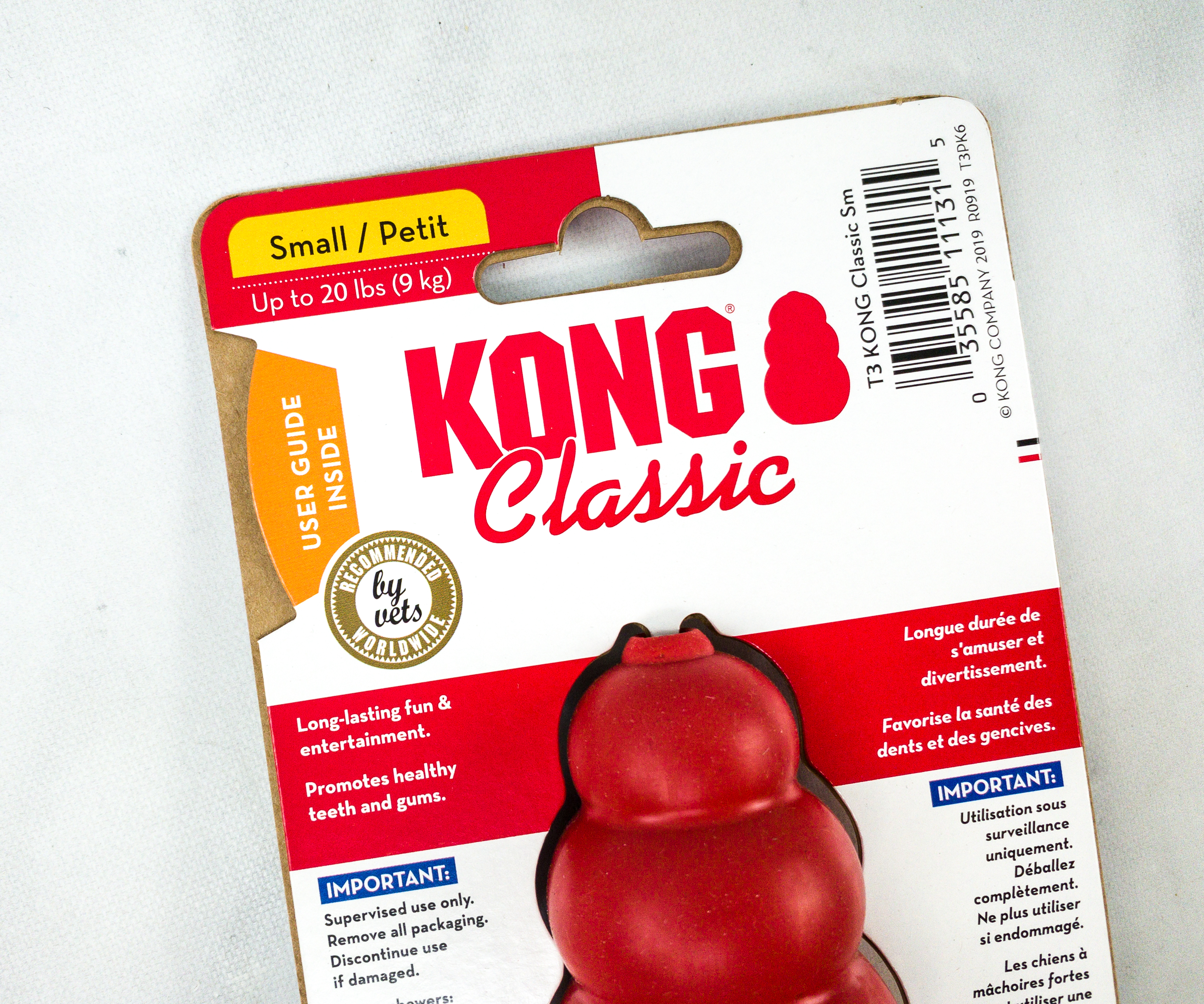 It's made for the fun and entertainment of small dogs, and even promotes healthy teeth and gums.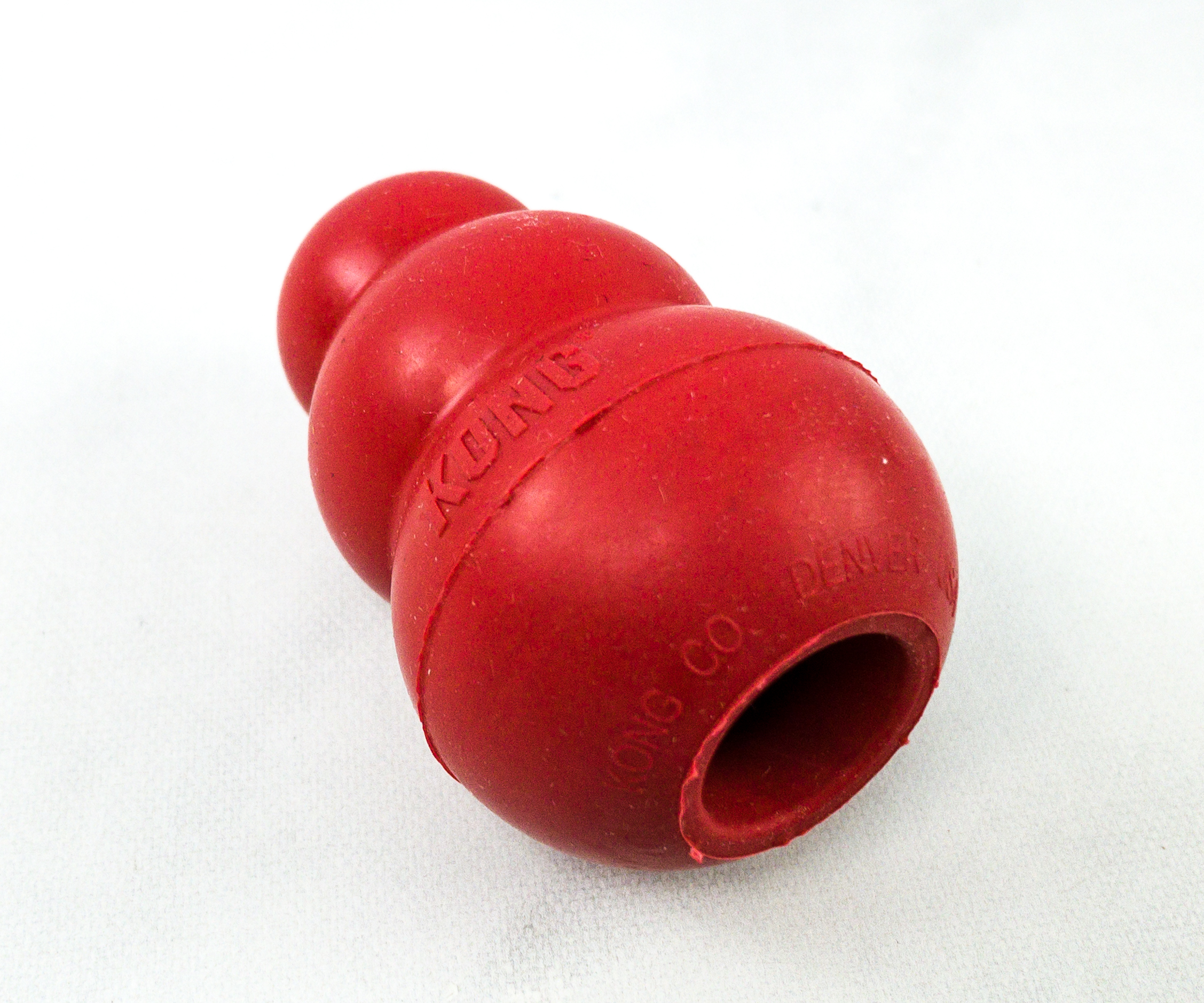 This treat holder features a hole on the top and the bottom part, where you can insert the treats.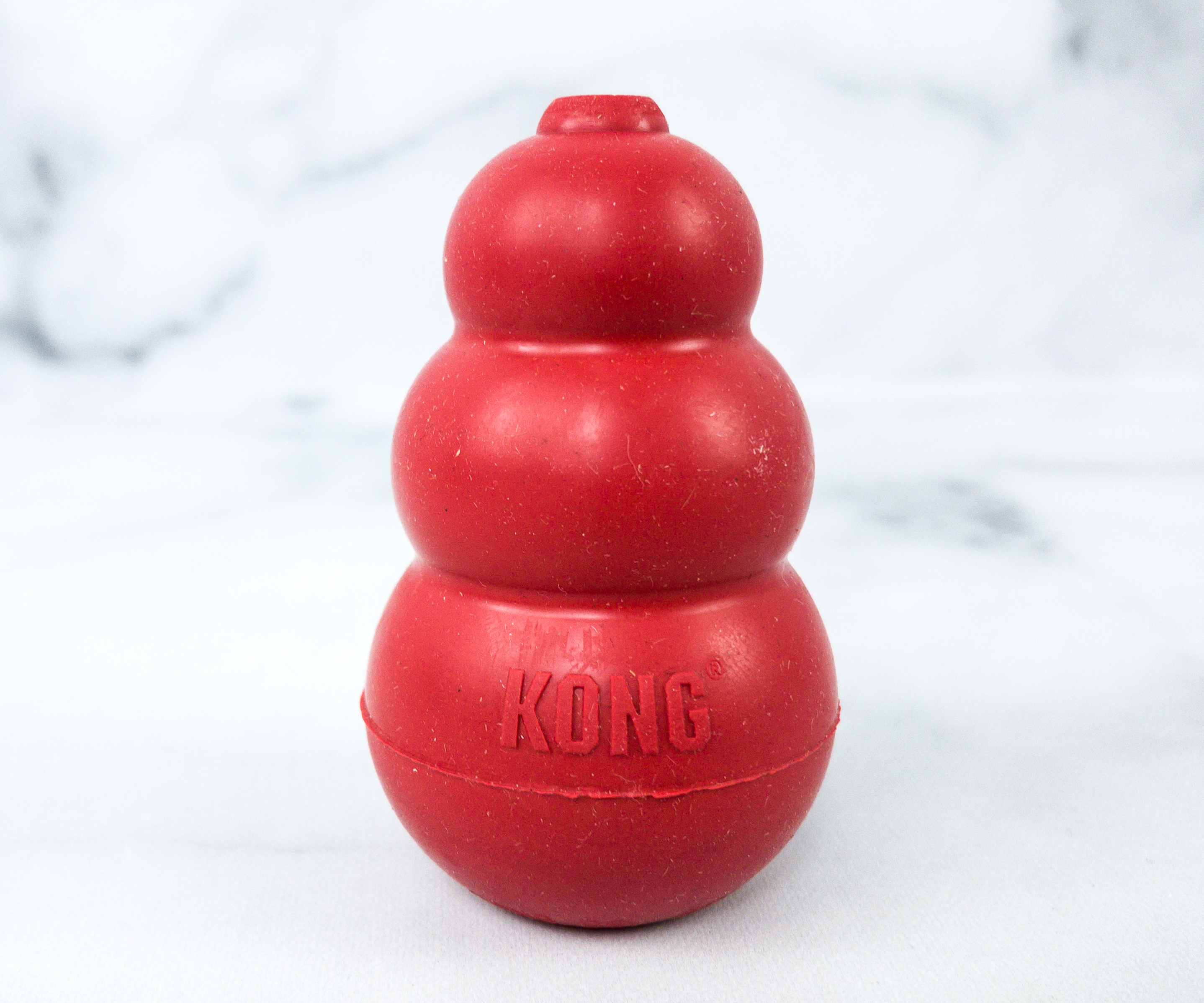 Whether for chewing or playing fetch, this rubber toy is perfect! For an added challenge, you can also stuff and freeze it for 4-6 hours before giving to your dog.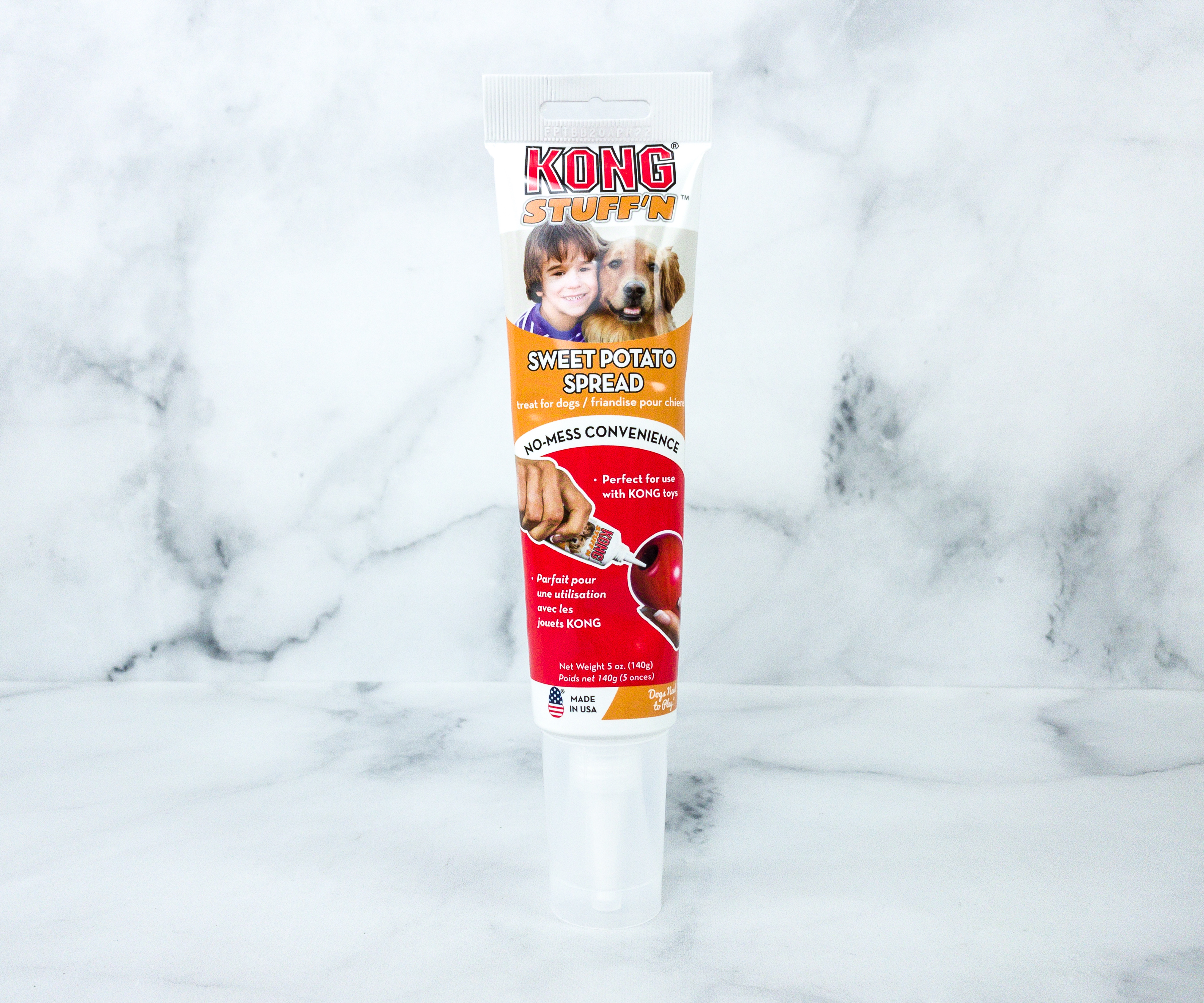 Stuff'n Sweet Potato Spread Treat ($5.49) This sweet potato spread features a lip-smacking, mousse-like texture and a natural flavor that dogs love!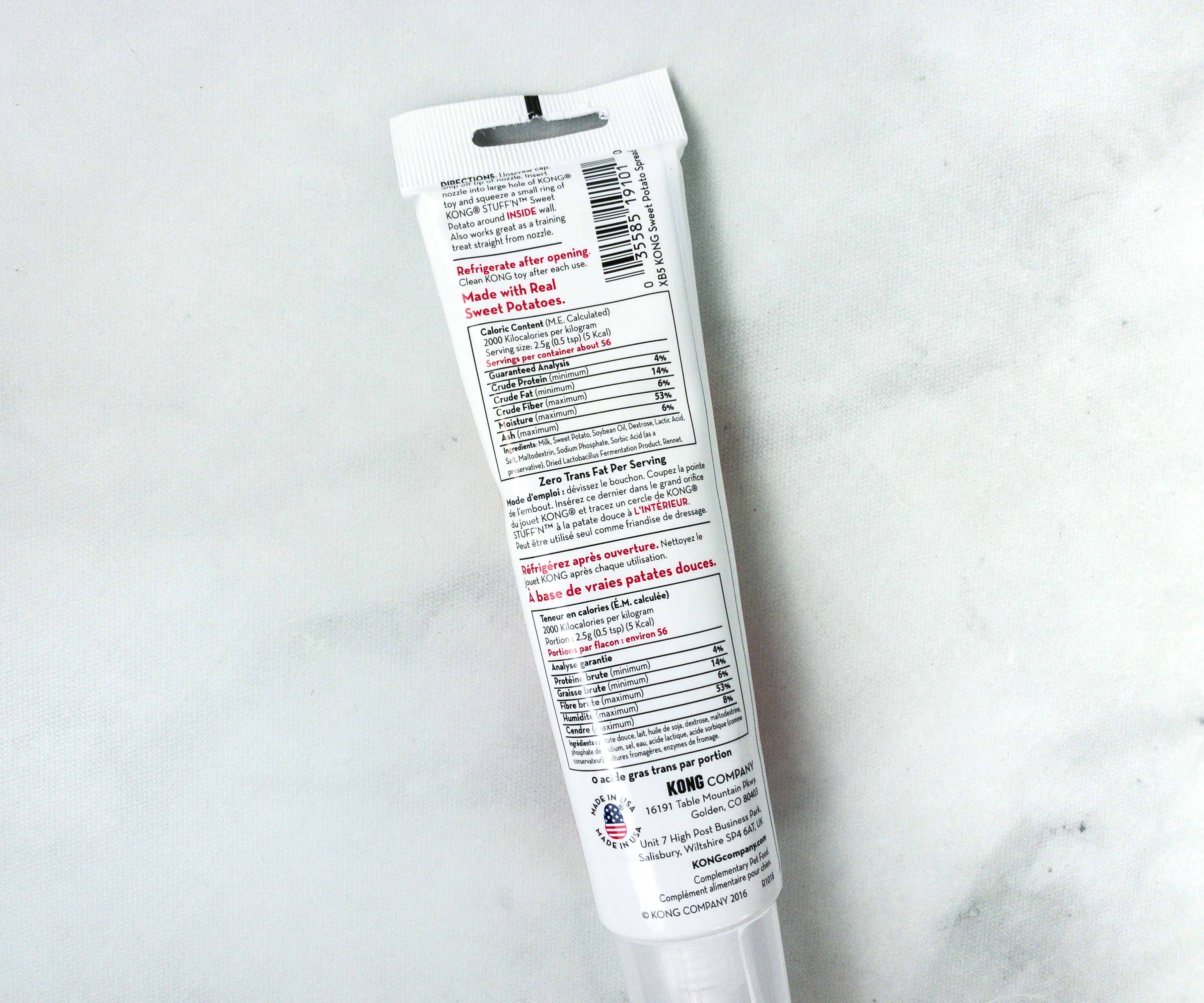 It was packed in an easy-squeeze tube with an extra-long nozzle, so you can transfer it to the treat holder without any mess. You can also use it to directly put the treat on your dog's mouth.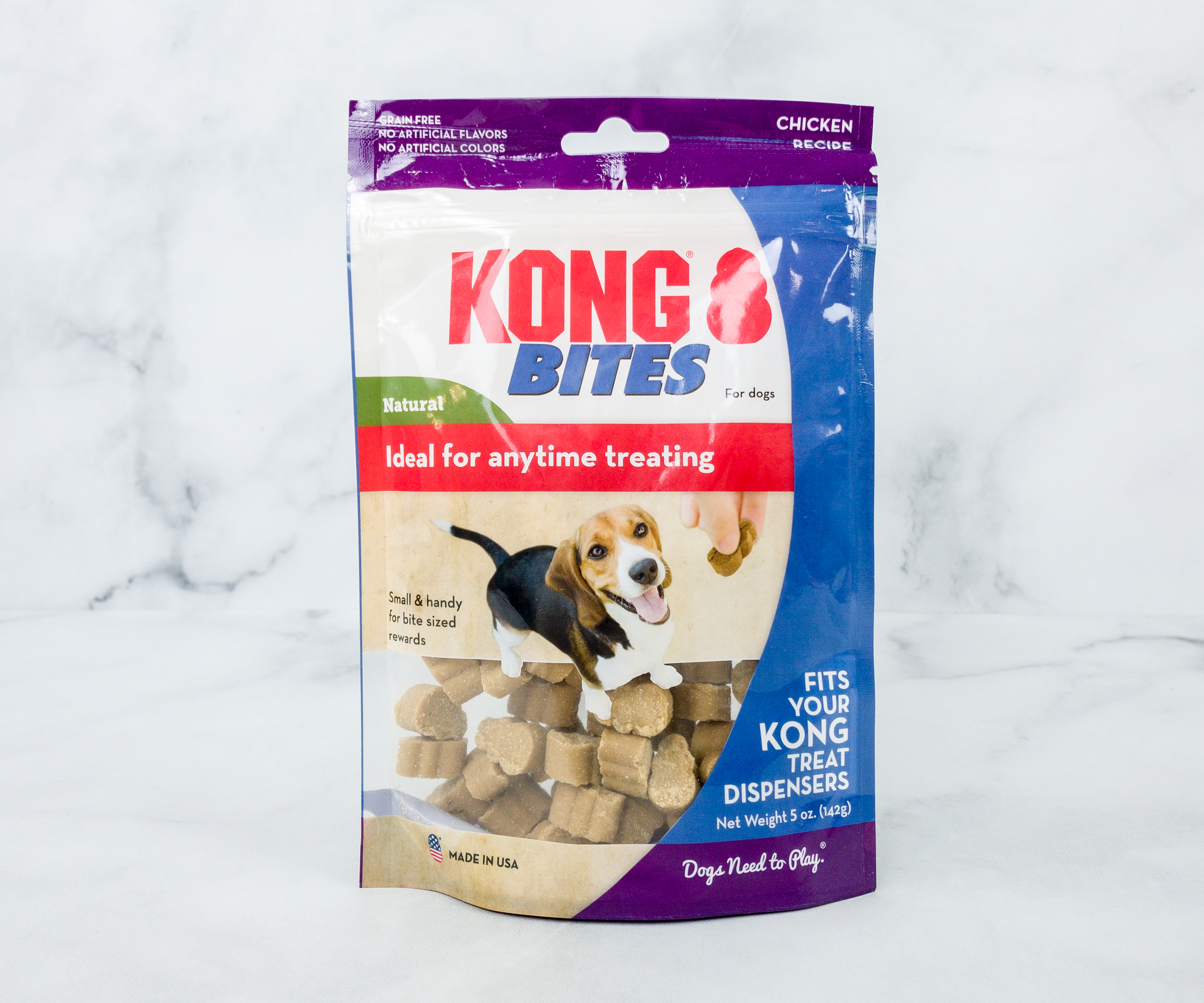 Bites Chicken Recipe Dog Treat. Aside from the spread, we also have bags of dog treats! The first one is made with chicken, which is a great source of protein for dogs.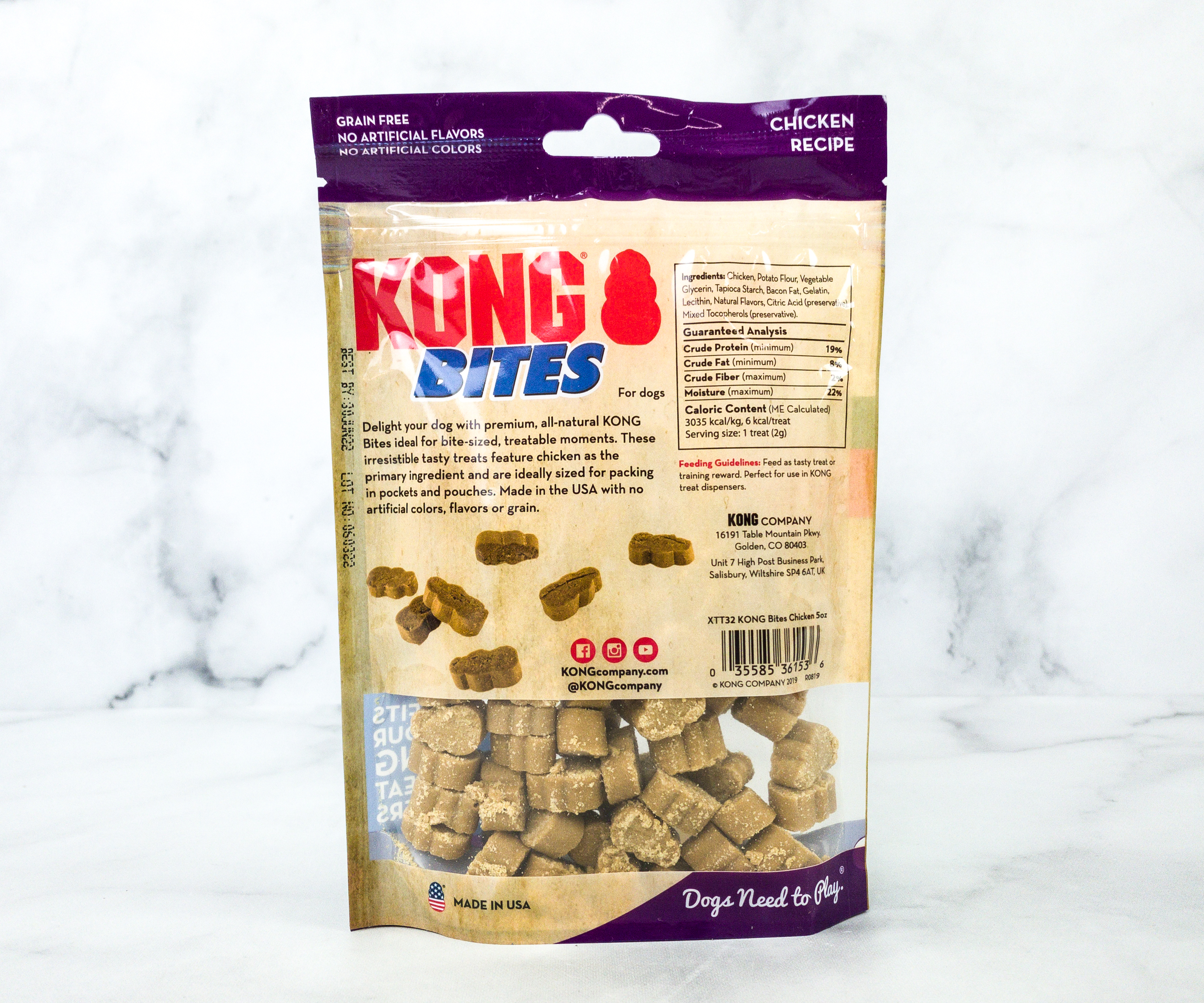 This snack is packed with nutrients that your dog needs for a healthier, stronger body. It's also free from grains, and artificial colors and flavors.
These bite-sized treats are designed to fit Kong's treat holders! They are also crunchy, so our pups love munching on them as is.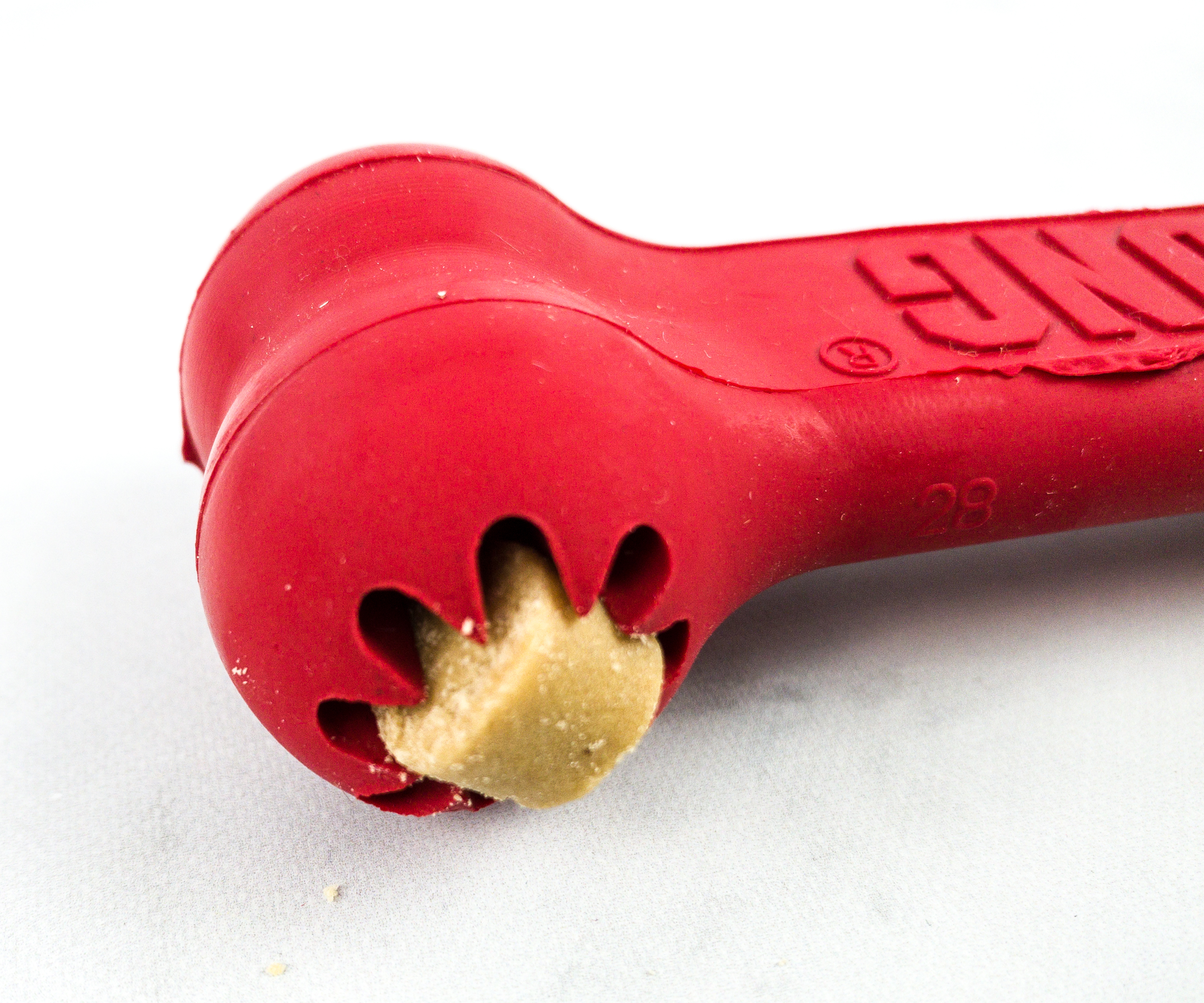 We tried putting a chicken treat into the bone-shaped treat holder and this is how it looked like. Dean excitedly explored the toy and retrieved the treat!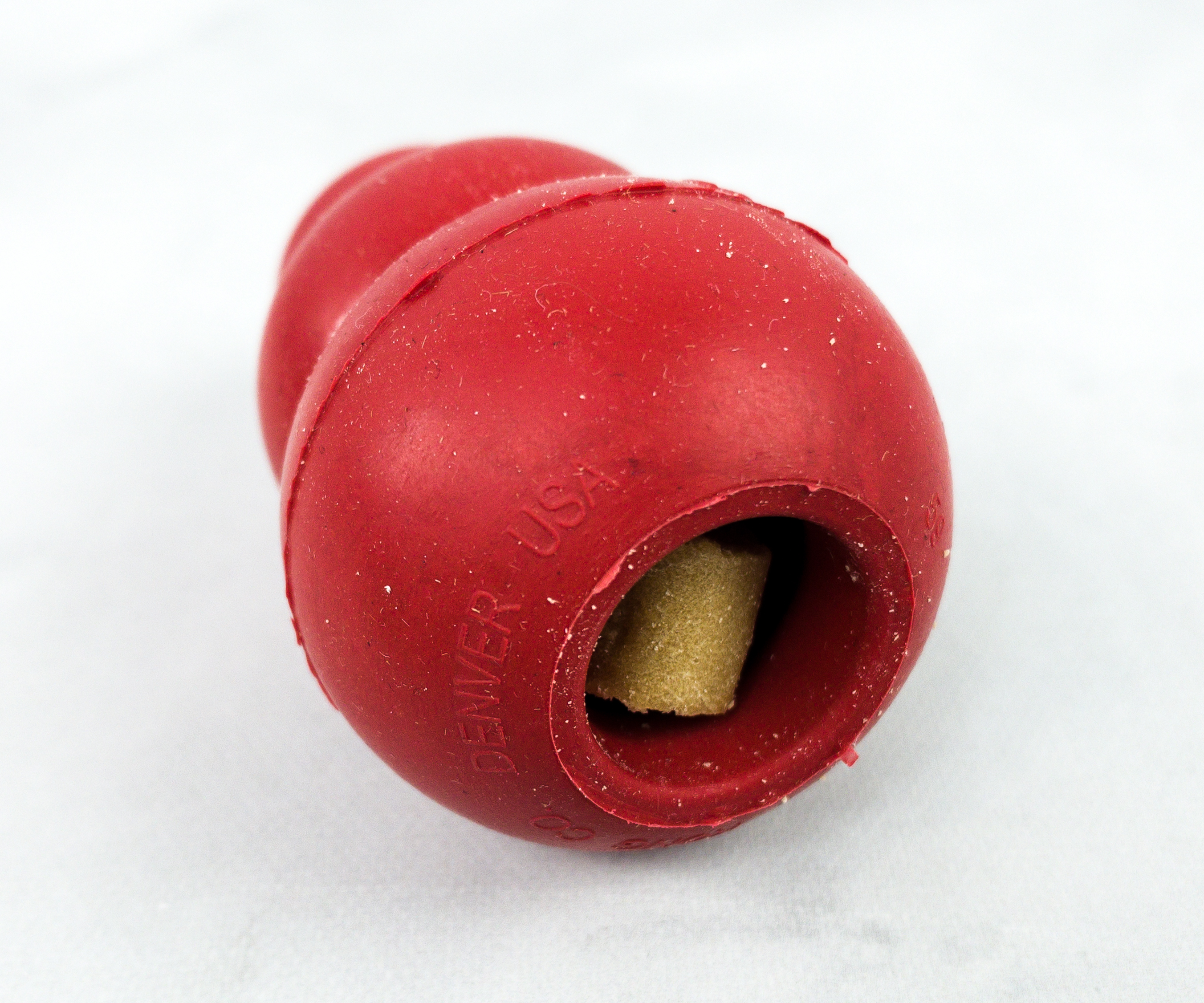 We also tried putting it in the classic treat holder! Dean loved it as well.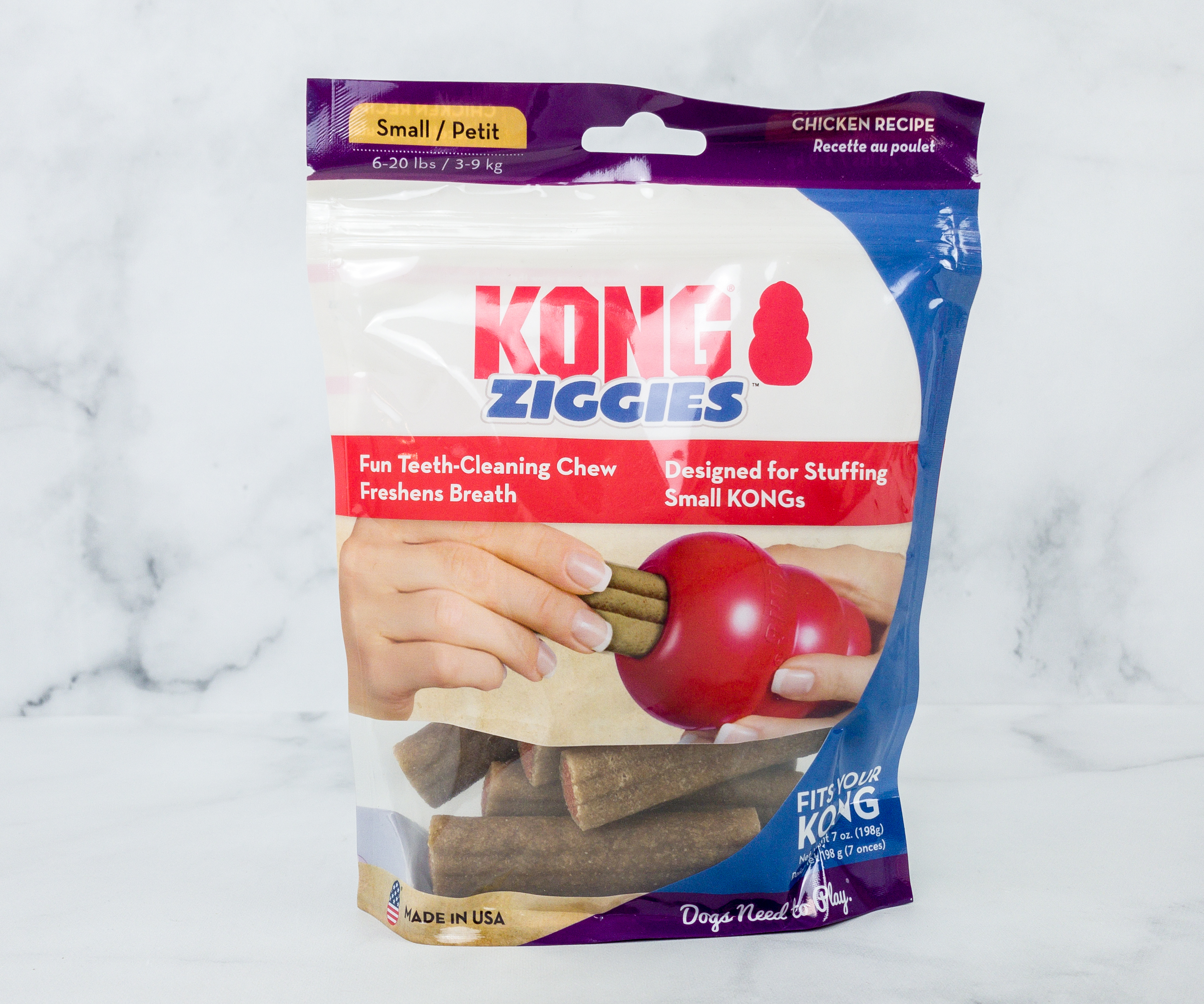 Ziggies Chicken Recipe Chewers. The second bag of treats is also made from real chicken, but this time, it's designed to help clean a dog's teeth and freshen their breath.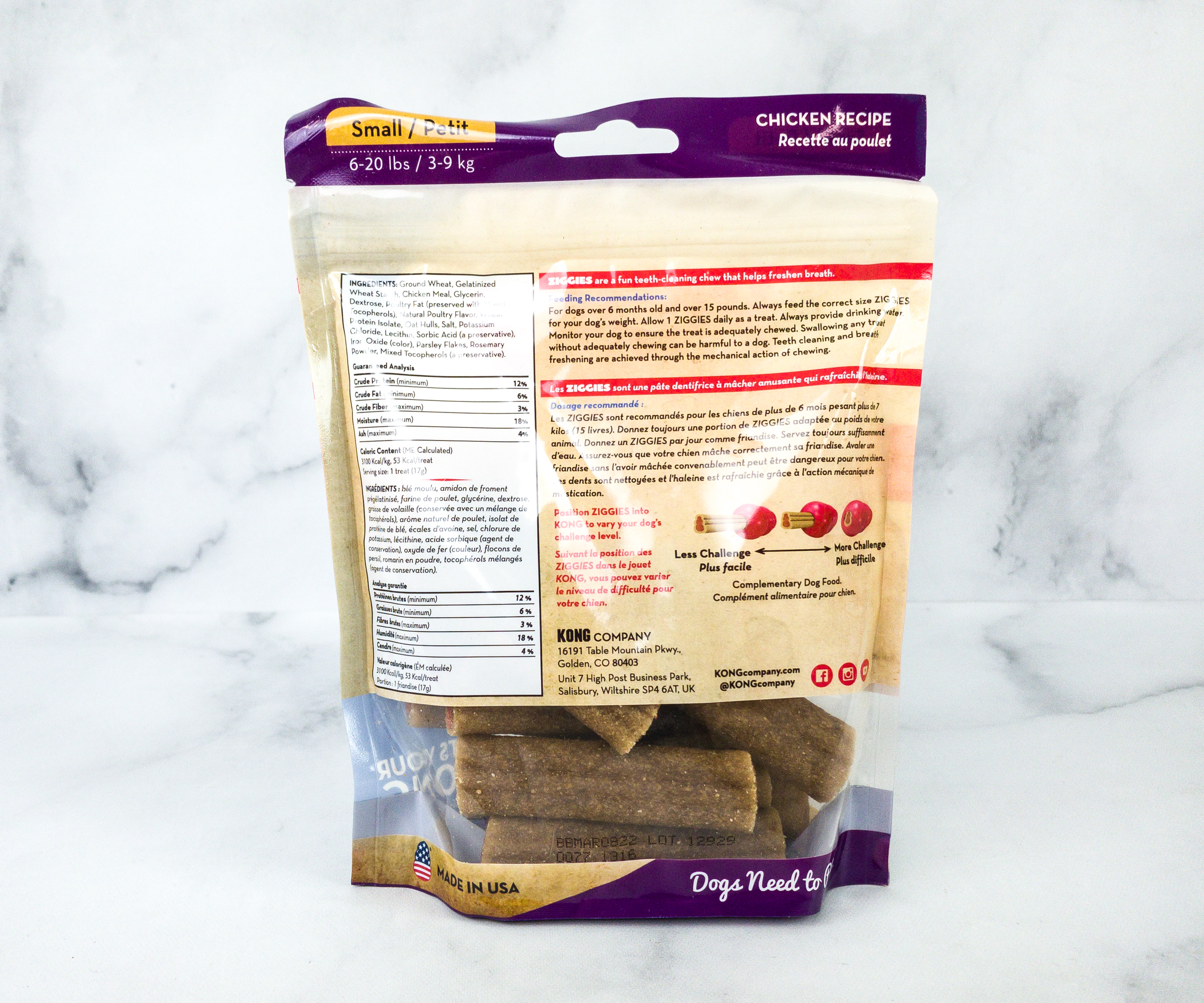 They recommend feeding 1 piece of this daily as a treat.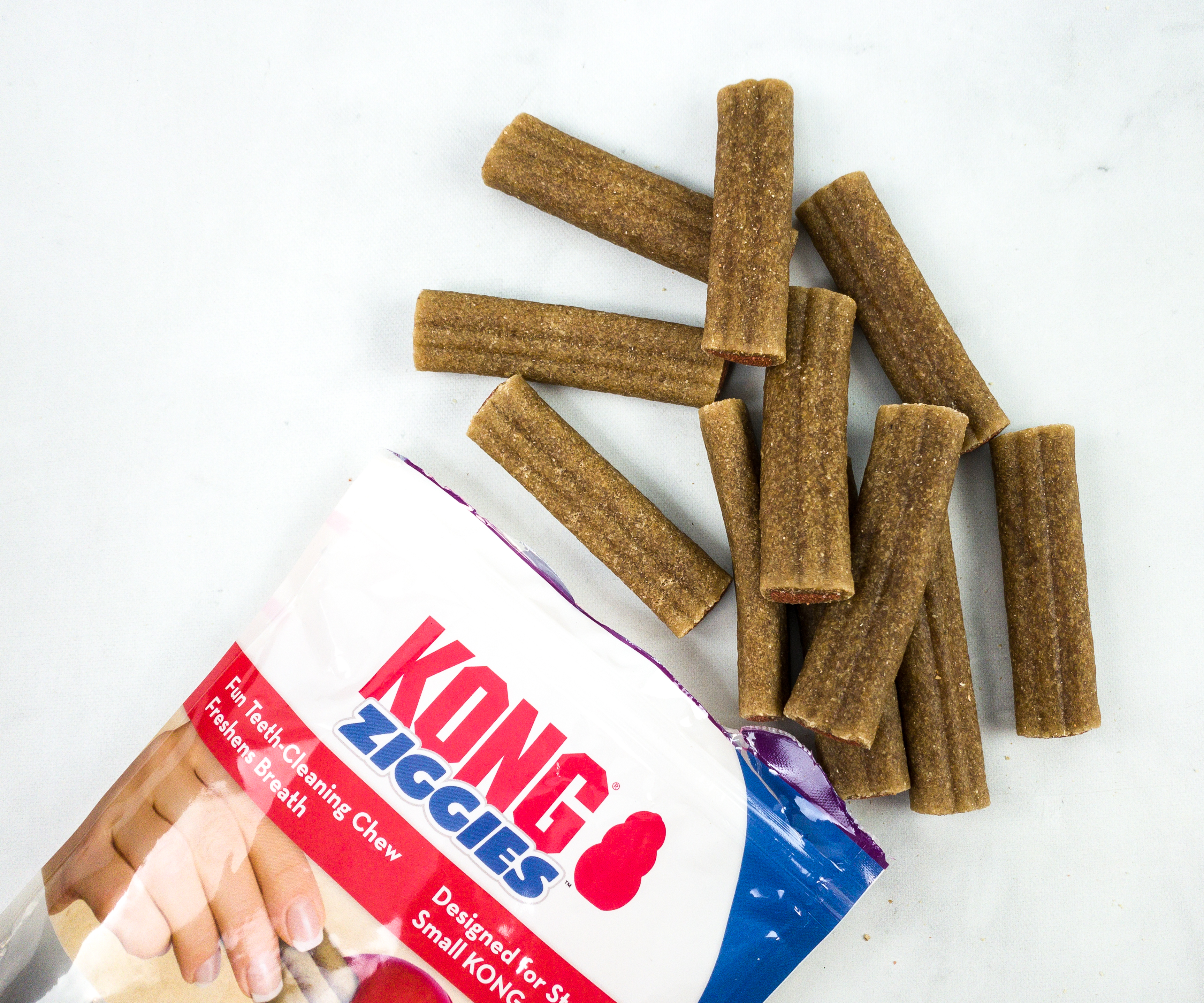 These treats are moist and chewy!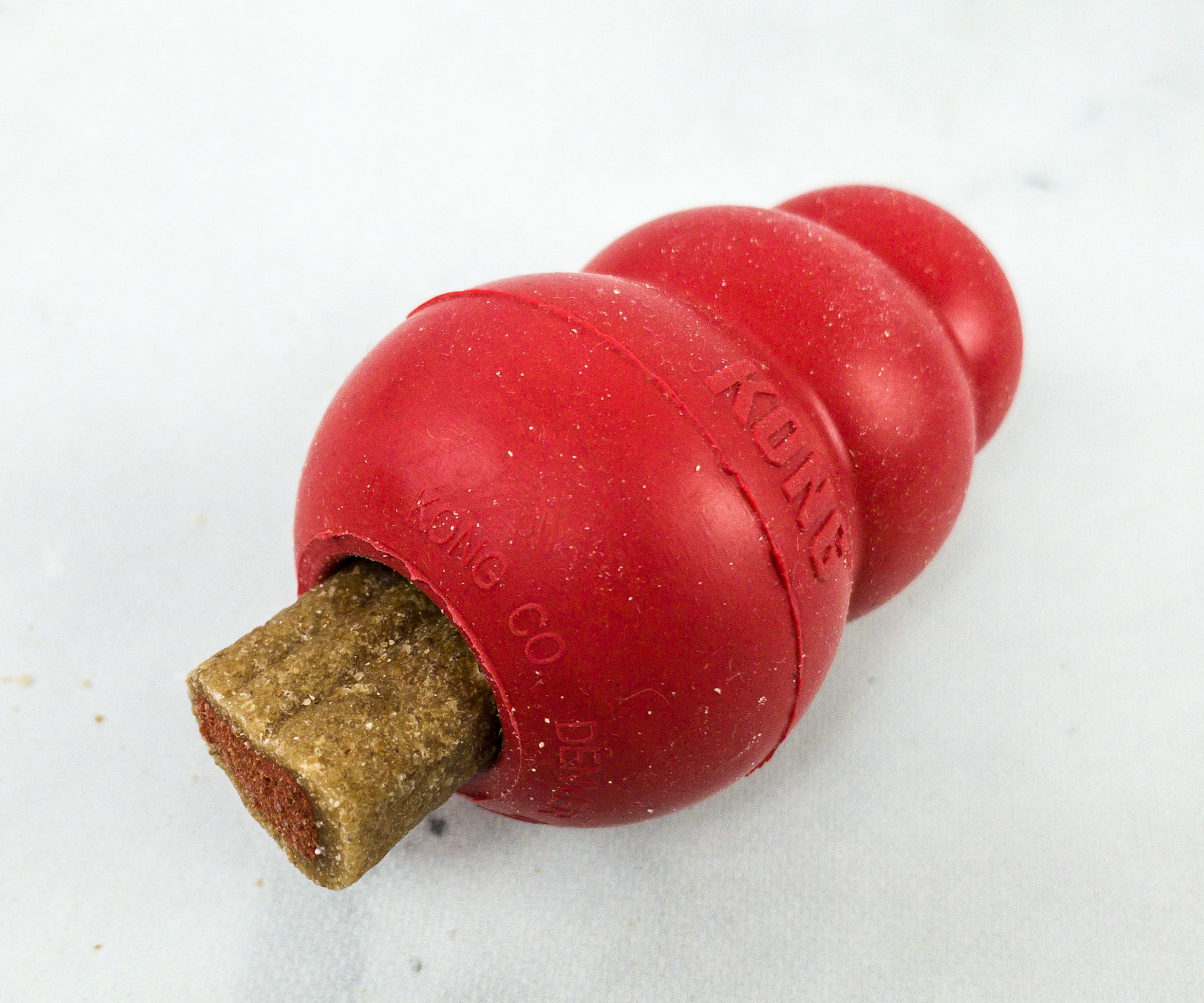 The treat is stick-shaped, designed to fit the Kong classic chewer.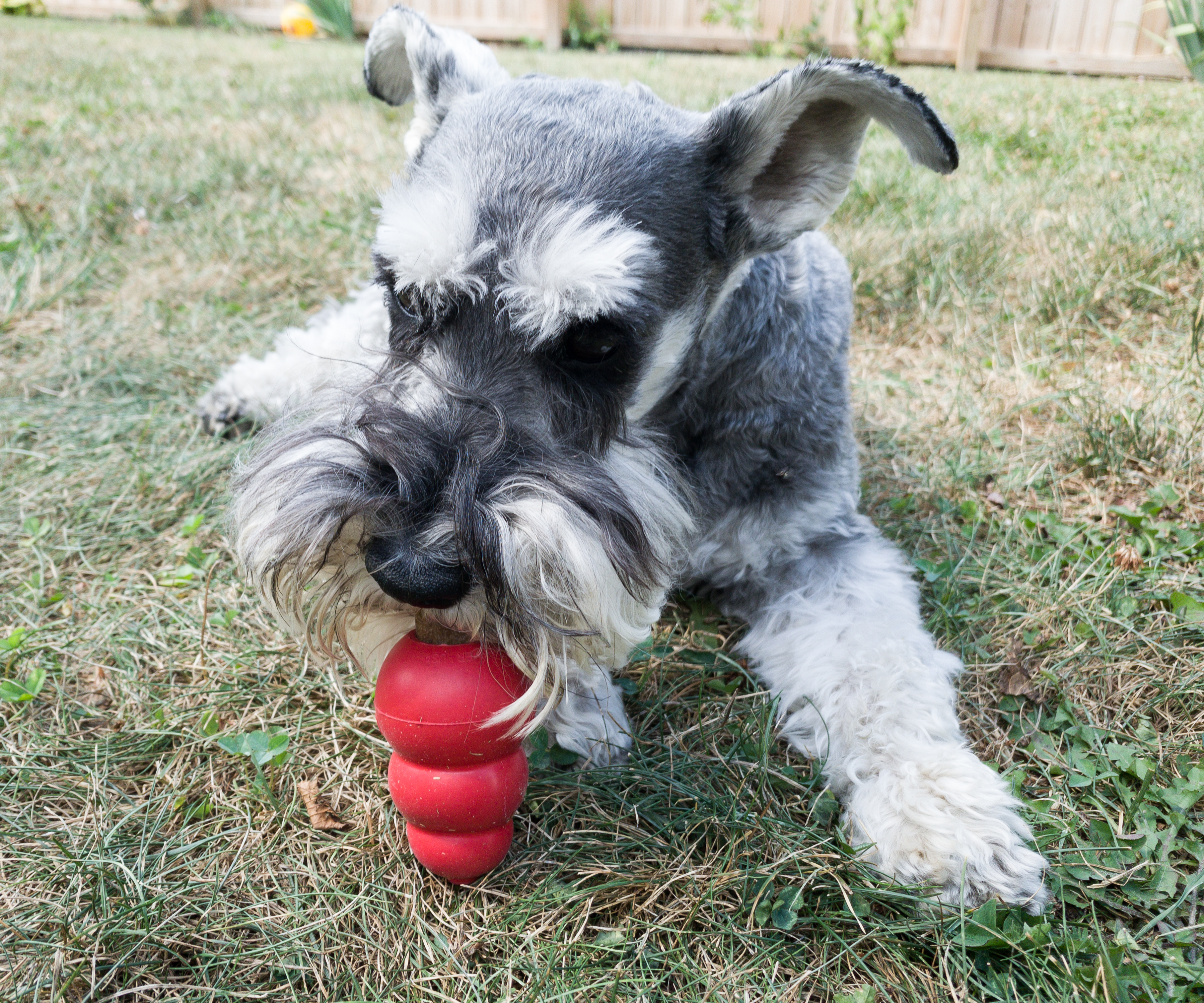 There you go! Dean found this a bit challenging but he definitely enjoyed it!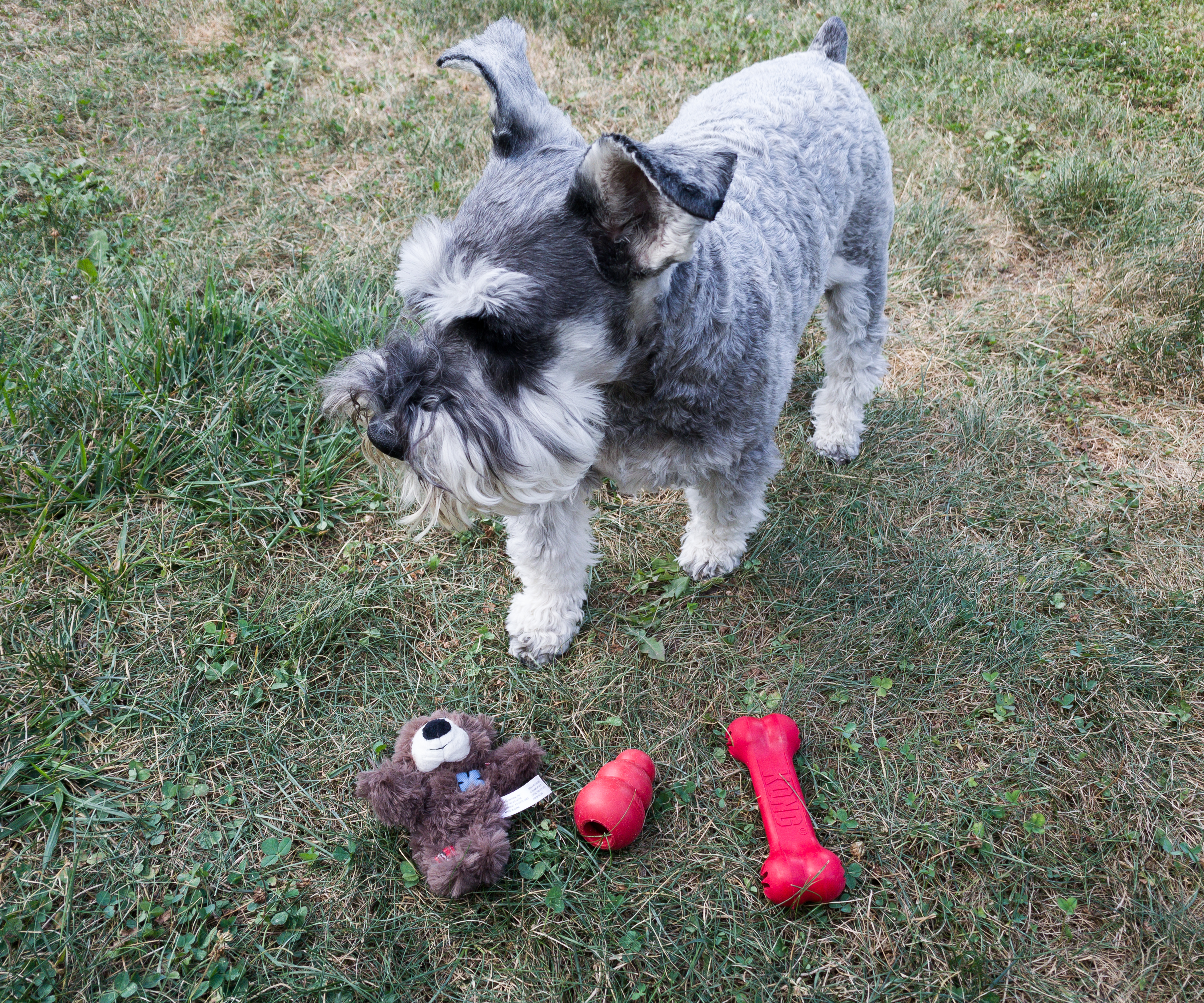 Aside from the rubber toy holders, Dean also had a great time playing with his new plush toy!
Kong Box makes their own treats and toys for dogs, ensuring that everything is clean and high-quality! This month, Dean enjoyed the Kong treat holders the most. The added challenge makes treat time more fun, and even without treats in them, they function as toys that keep dogs active. As for the chicken treats and sticks, it's good to know that they are nutritious! There are also serving suggestions on the label that are helpful for pet parents. They even threw in a bonus item this month, which is a face mask. It's our first box and we're already impressed. It's really evident that they put so much thought into their boxes! Dean is happy!
What do you think of this month's box?