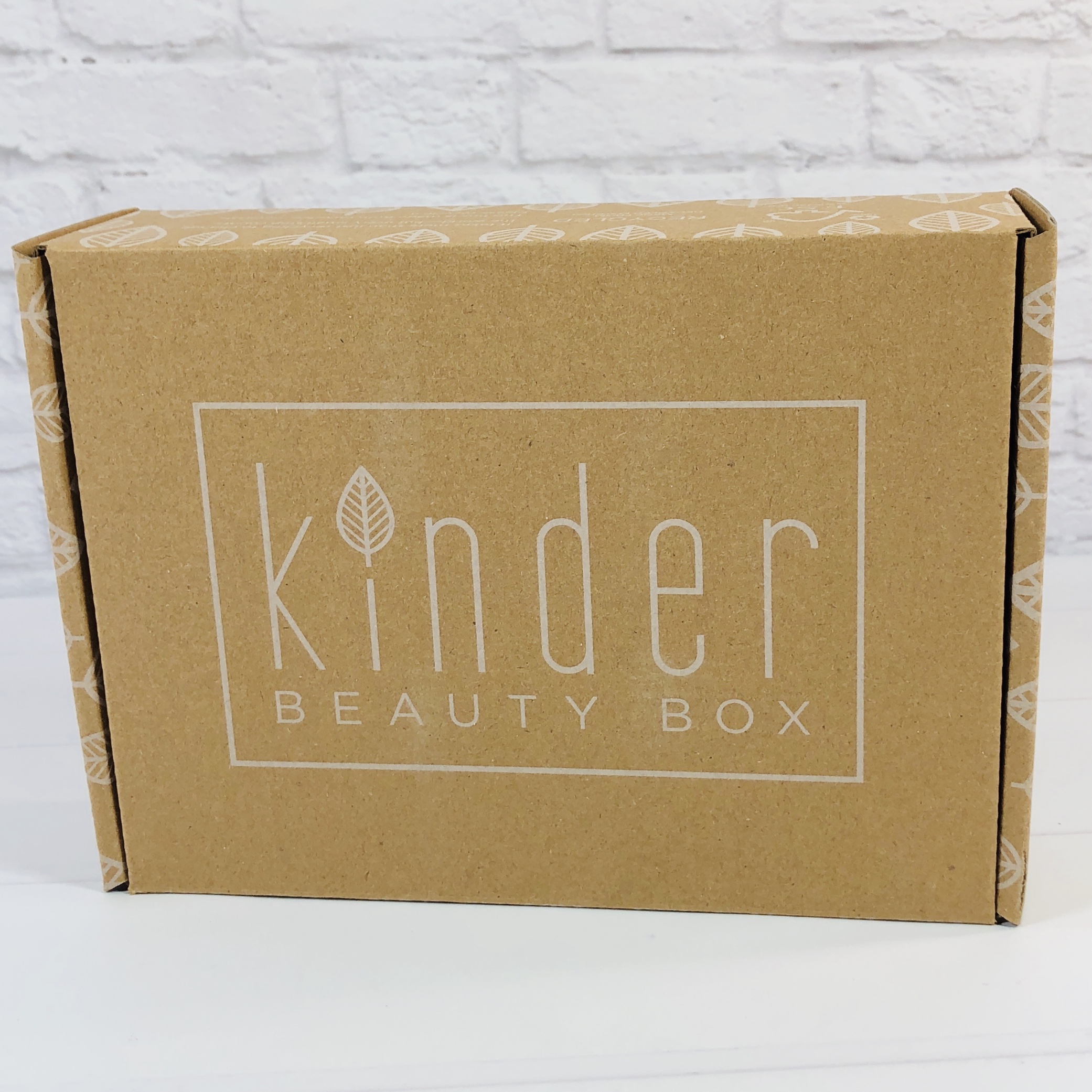 Kinder Beauty Box is a vegan and cruelty-free subscription box that sends skincare, hair care, makeup, and accessories. Each month you will receive up to $165 worth of clean, vegan & cruelty-free skincare, makeup, hair-care and accessories and at least two of those products will be full-sized! The items are compassionately curated by Daniella Monet and Evanna Lynch. All Kinder Beauty Box products are guaranteed to be 100% vegan and cruelty-free. Kinder Beauty Box is $25 a month, with free shipping to the US, $5.95 elsewhere. Price drops to as low as $23 a box with a prepaid 6-month plan. A portion of all sales will go towards benefiting the founders favorite animal rights and environmental causes.
Every product that goes into a Kinder Beauty box is 100% vegan, and every brand we work with is completely cruelty-free. This means the products and ingredients are never tested on animals, the products aren't sold in China or any other countries that mandate animal testing, and the brands aren't owned by any parent companies that test on animals.
DEAL: Use coupon code HELLO5 for $5 off your first order!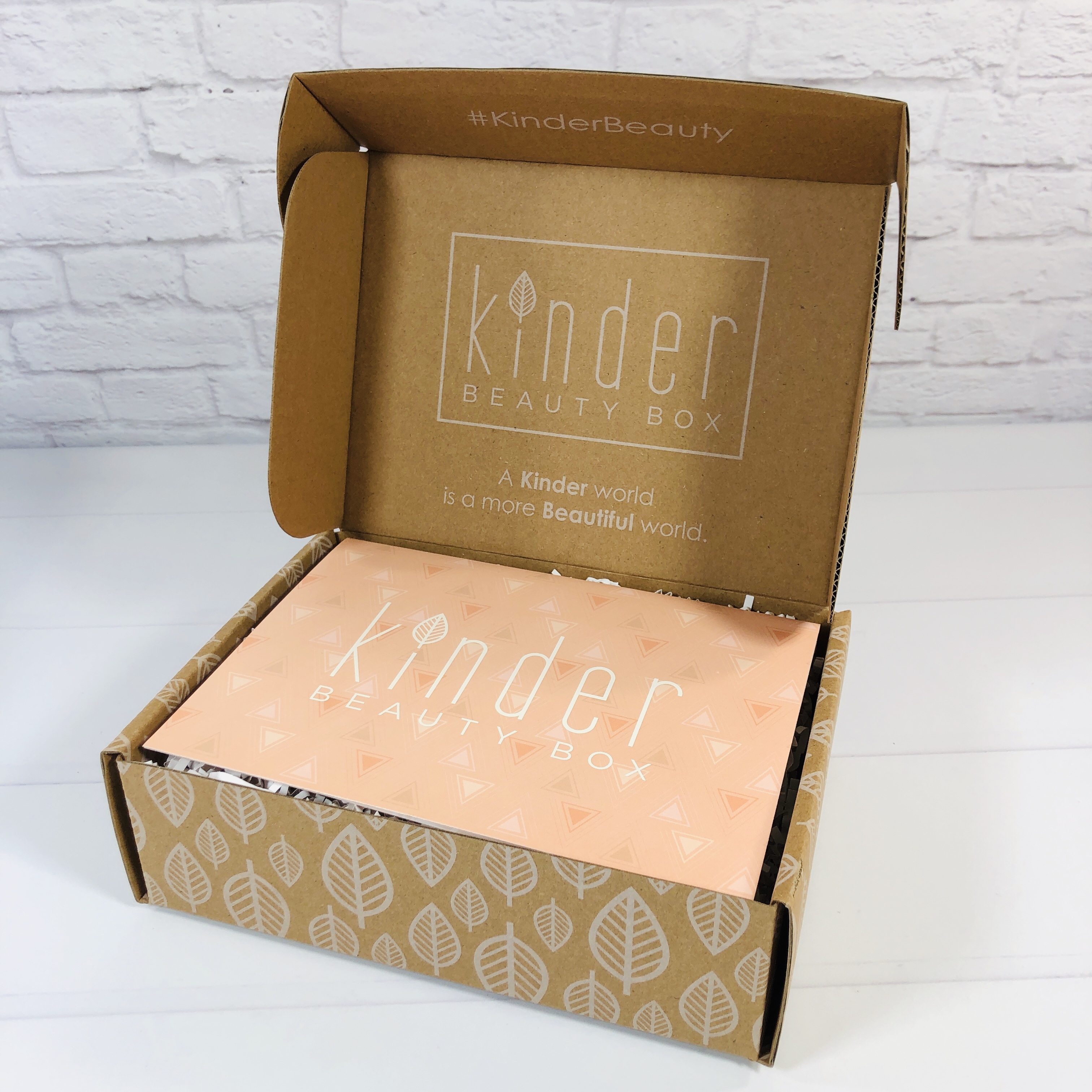 First look! Recently, Kinder announced that they would now send out two box variations each month.
Each month, it will be a surprise which of the two boxes you'll be receiving, but you can rest assured knowing that they are always each going to be incredible in their own ways.

Wondering what happens if you really, really, really want one of the monthly collections in particular, but you receive the other? Got FOMO on your brain? We feel you.

No worries! At the end of the month, if we have any boxes remaining, we'll offer them to members only at a special price in our exclusive monthly Add-On Shop. This way, you won't miss out.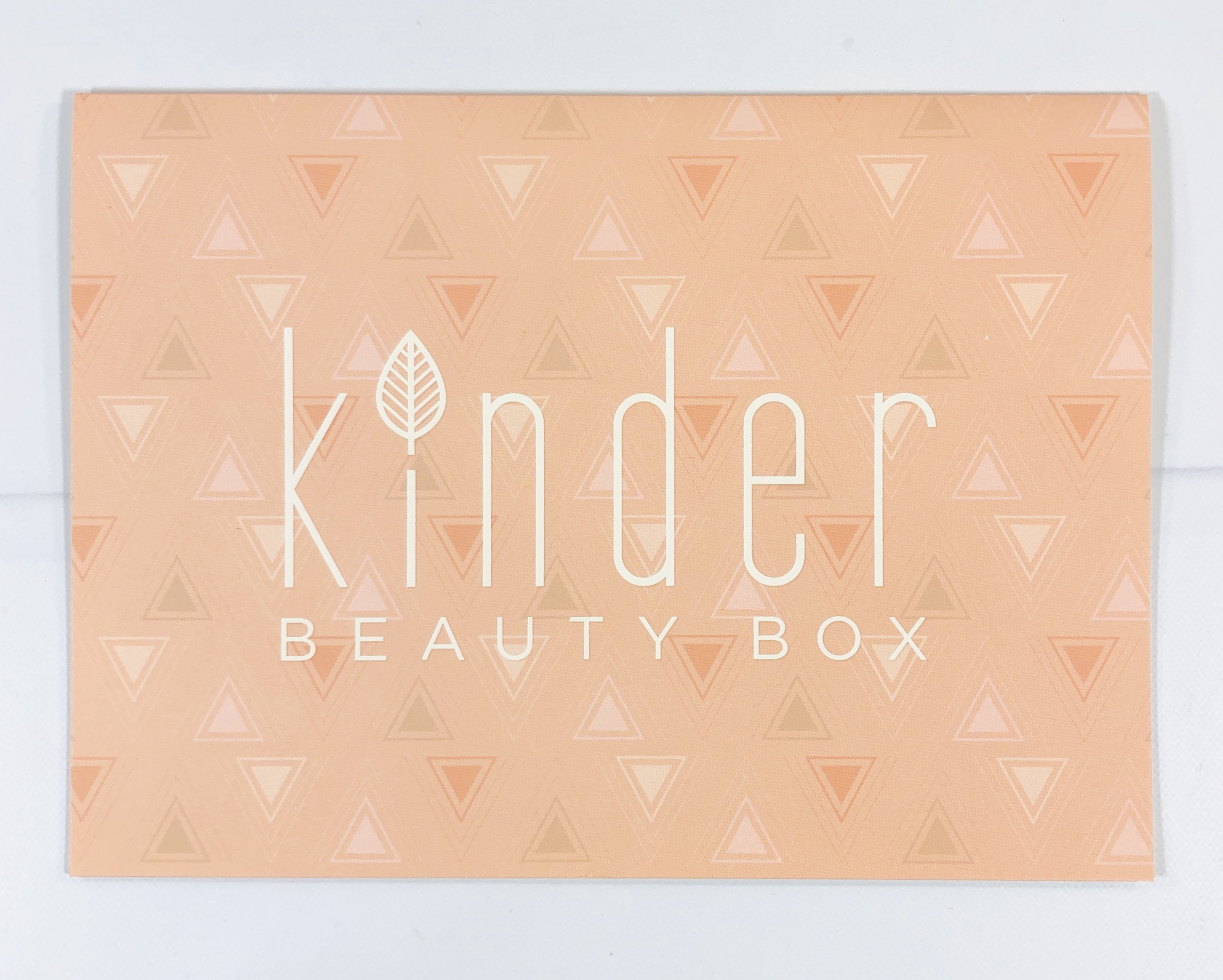 I received a product information card. The August collections were called The Daisy Collection and The Tulip Collection. I received The Tulip Collection.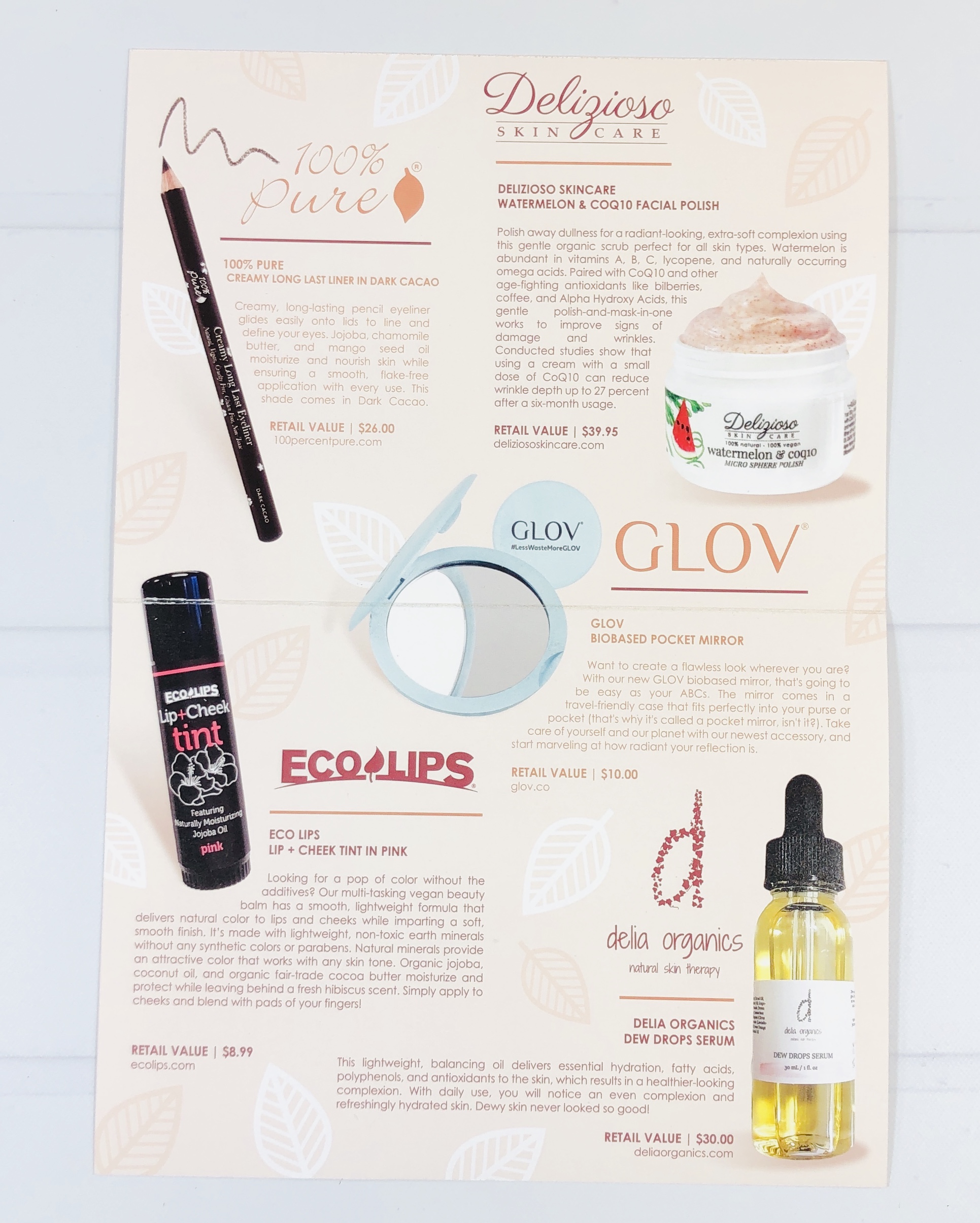 The inside of the card listed each product and their MSRPs. Websites were also listed in case you want to order more products.
My items were tucked into white paper squiggles.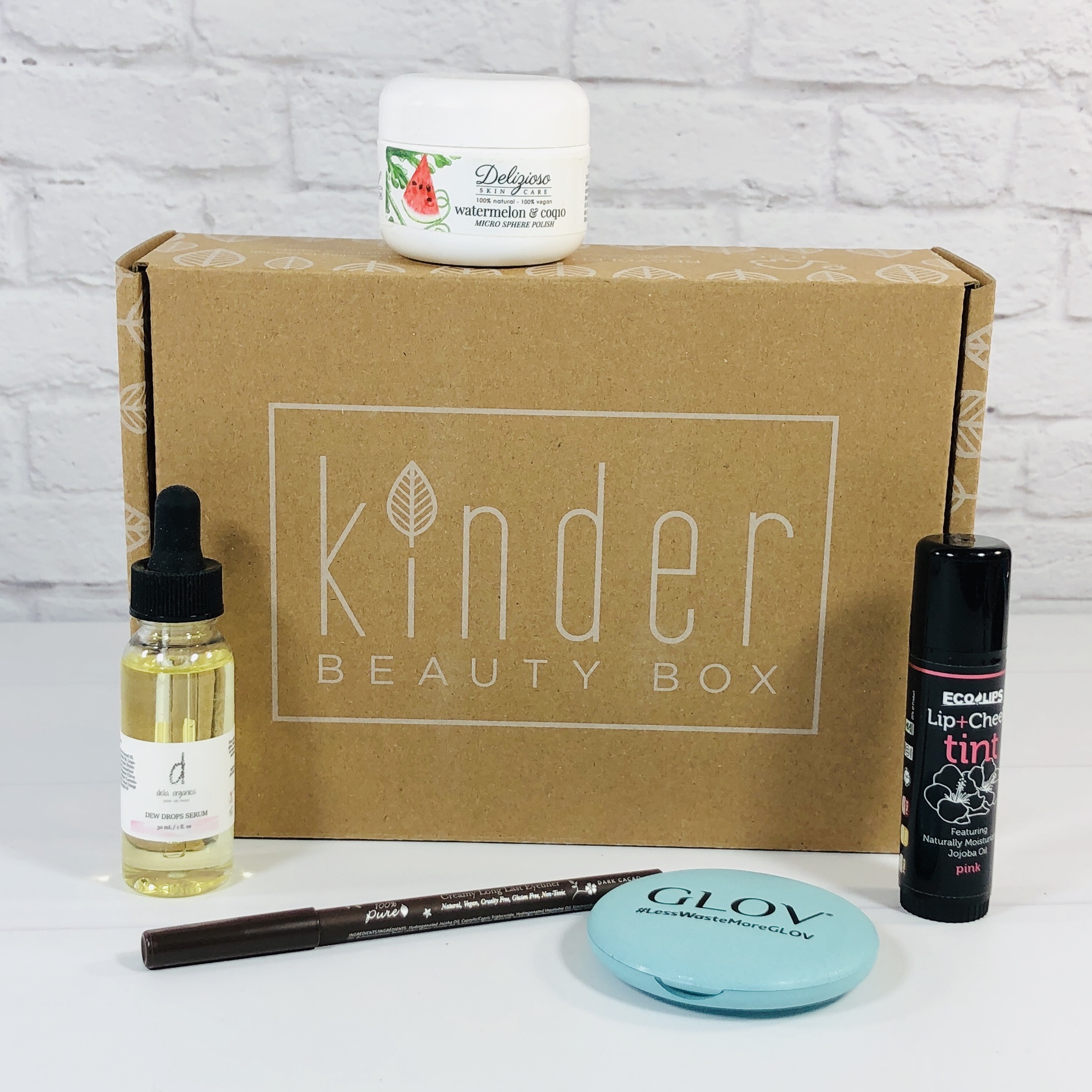 Everything in my August Tulip Collection!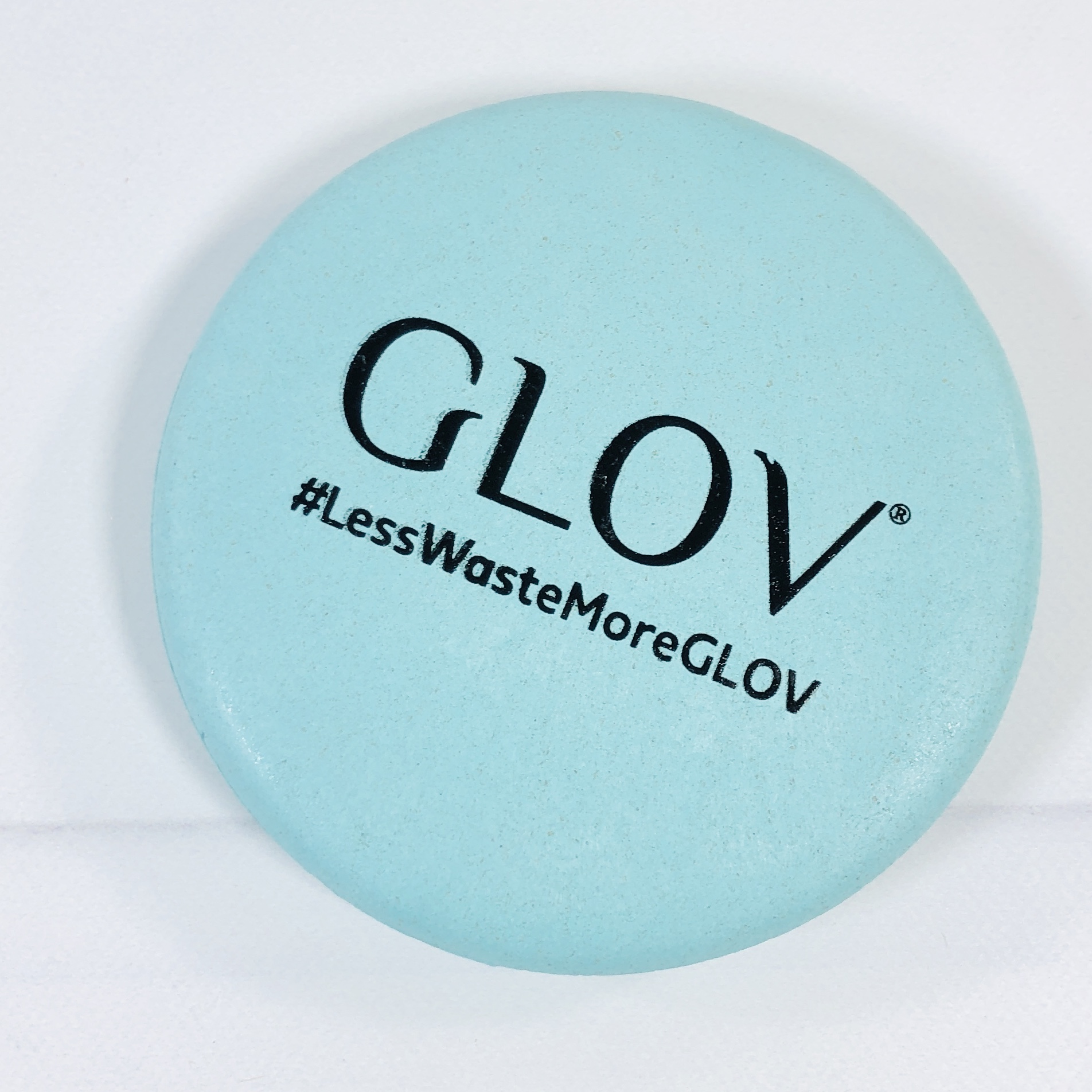 GLOV BioBased Compact Mirror ($10 listed value) I am familiar with GLOV, I've received their cleansing mitt in a previous Kinder box, but I couldn't find this product on the brand's website.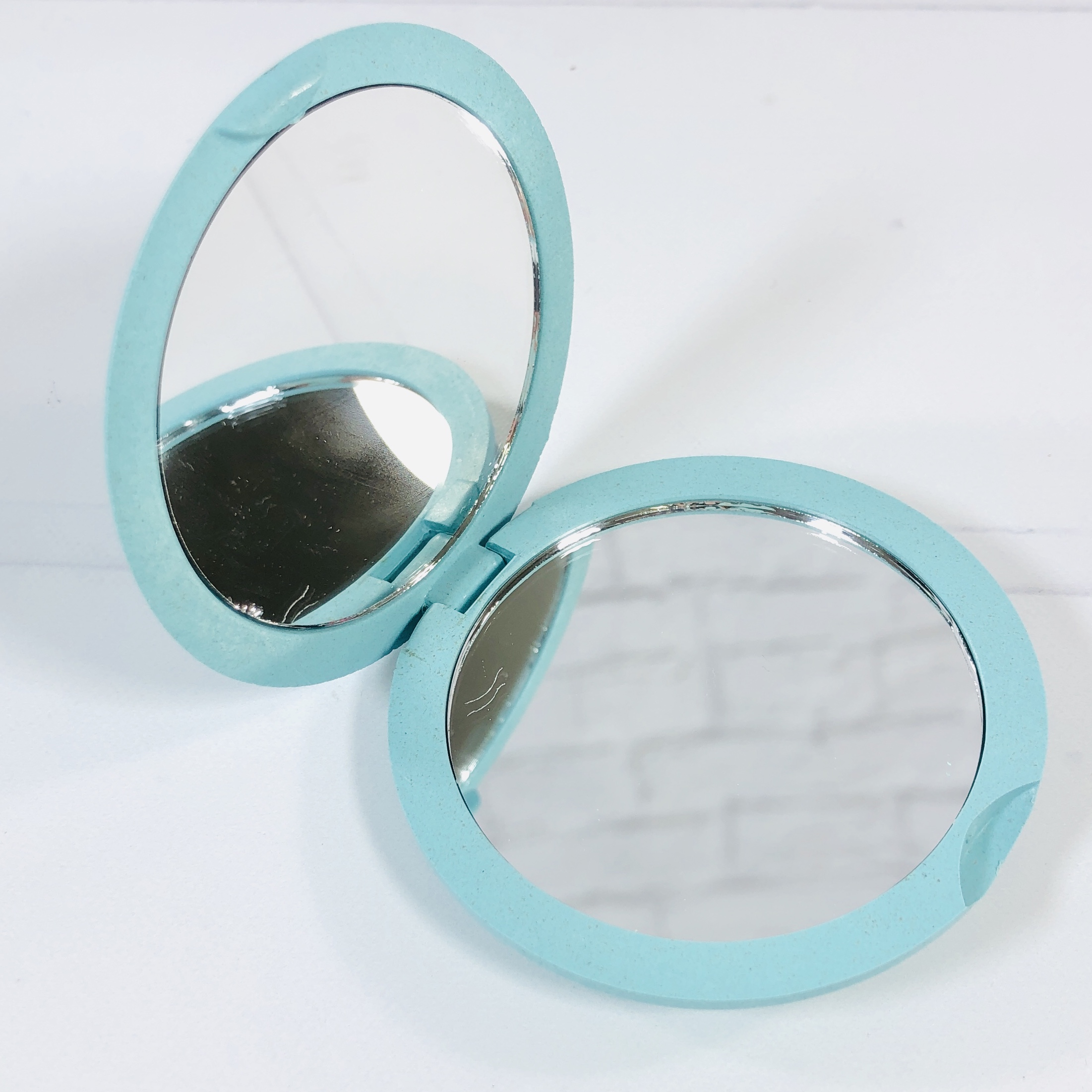 It's has two different magnifications and is 2.5″ across so it will fit easily into my makeup bag. According to the Kinder website, the case of this mirror is biodegradable.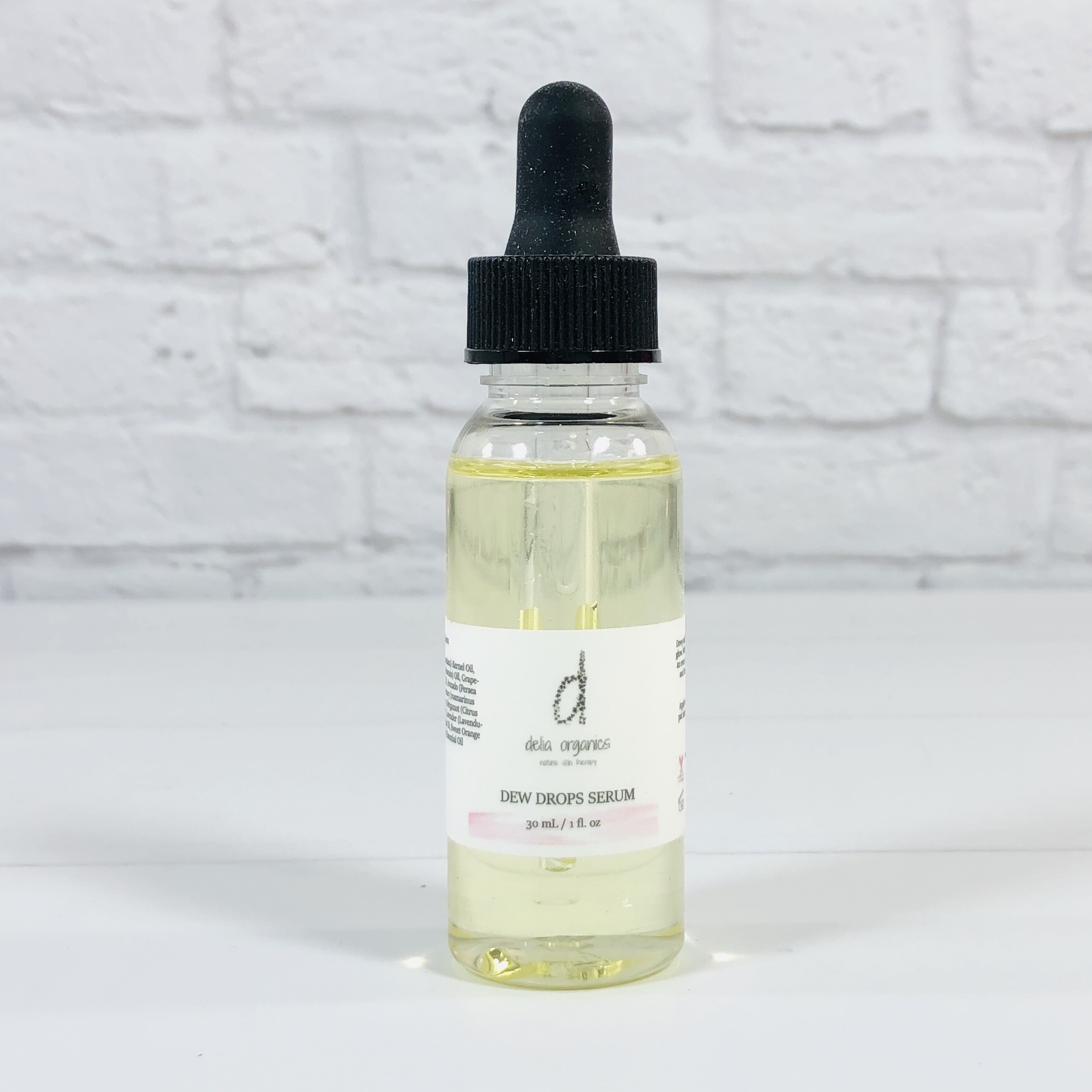 Delia Organics Dew Drops Serum ($36.99) I receive items from this brand quite often and want to let you know that while the versions on the website are usually in glass (like the frosted glass bottle this would come in), when they send it out in subscription boxes it's usually packed in plastic because it's less expensive to ship. The glass makes it feel extra luxurious.
This face oil has a base of apricot seed, jojoba, grapeseed, and avocado oils along with some essential oils from good smelling plants like rosemary and lavender.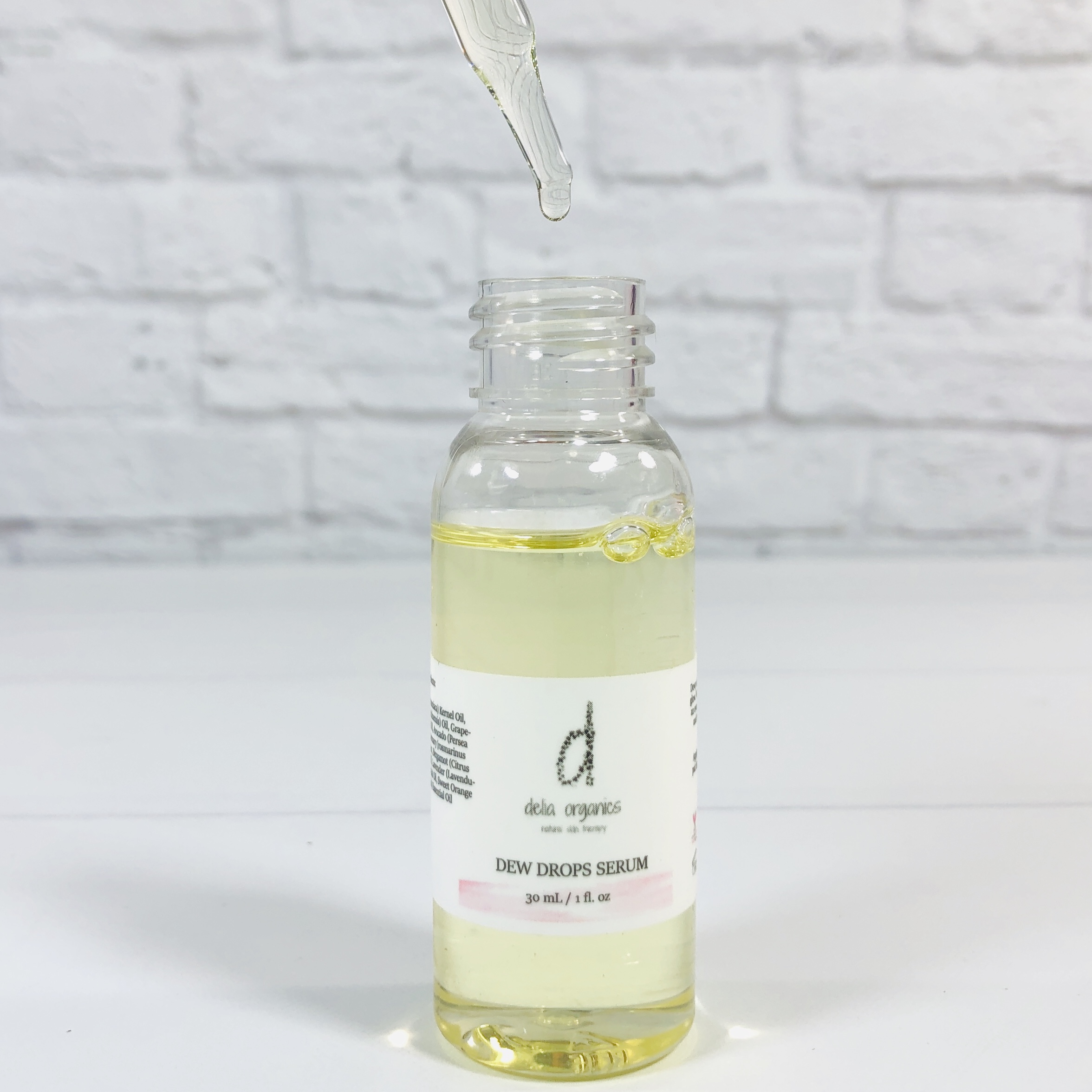 The pale yellow oil spreads easily on damp skin, it's harder to get it around on dry skin. It left my skin soft without feeling too greasy, but then I have dry skin. The scent was very light, I detected just a hint of lavender. Keep in mind that if you are not a fan of facial oils, they also work well as body oils or rub it on dry heels and cover with socks and wake up to softened soles.
Delizioso Watermelon & CoQ10 Micro Sphere Polish ($39.95) I appreciate a gentle facial scrub as my skin tends to be sensitive and this one wasn't too harsh at all.
Aloe is the first ingredient, followed by watermelon seed oil and pomegranate oil. It's supposed to help protect skin with antioxidants while sloughing off old cells for a brighter look.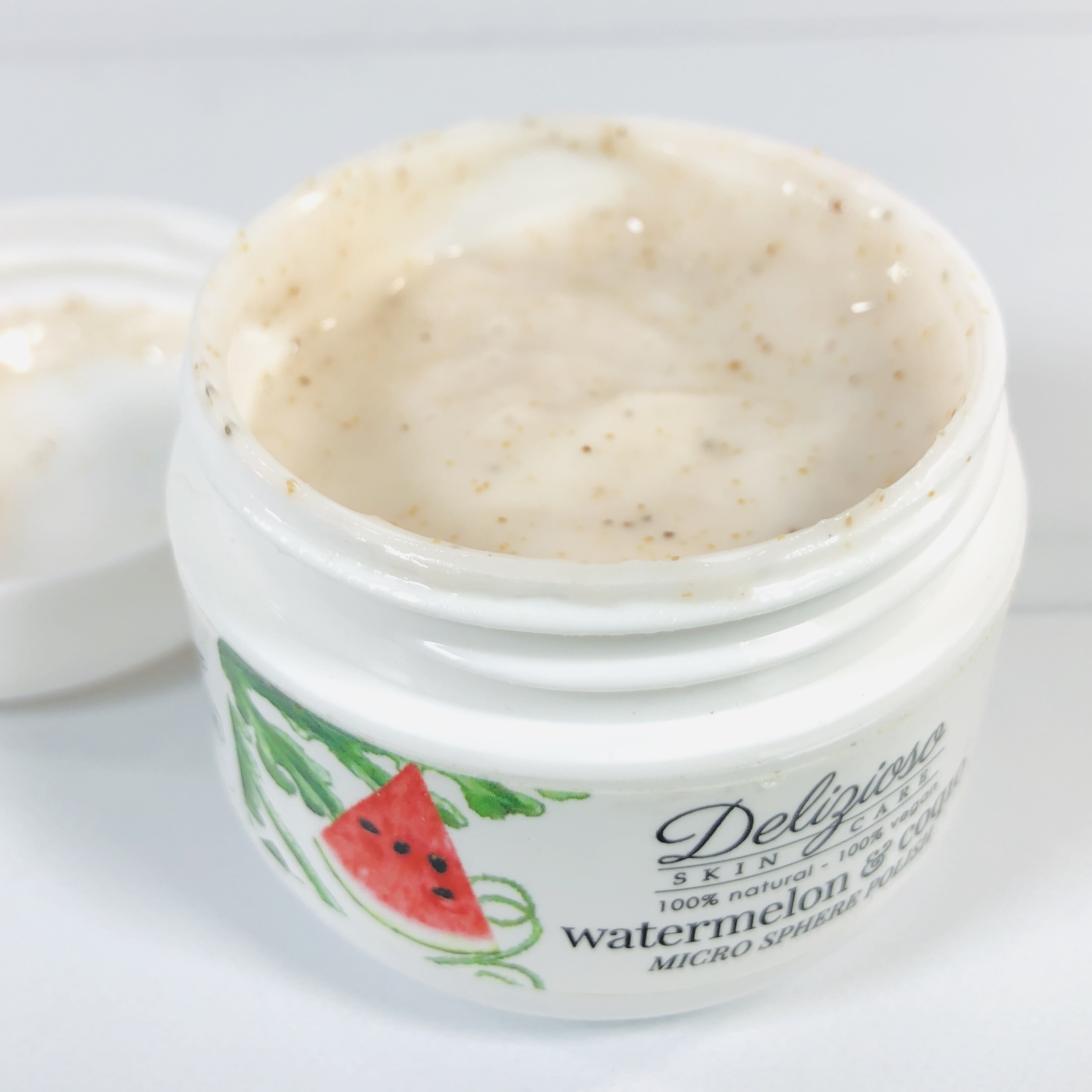 The polish is creamy and non-soapy, and there was a hint of citrus scent. The website is confusing because it says "polish away dullness" and calls it a scrub but then the directions say to gently press it on skin and do not rub. I did my best wax on wax off moves and it's so creamy that the beads barely touched my skin. It rinsed off easily and I didn't have irritated skin afterwards.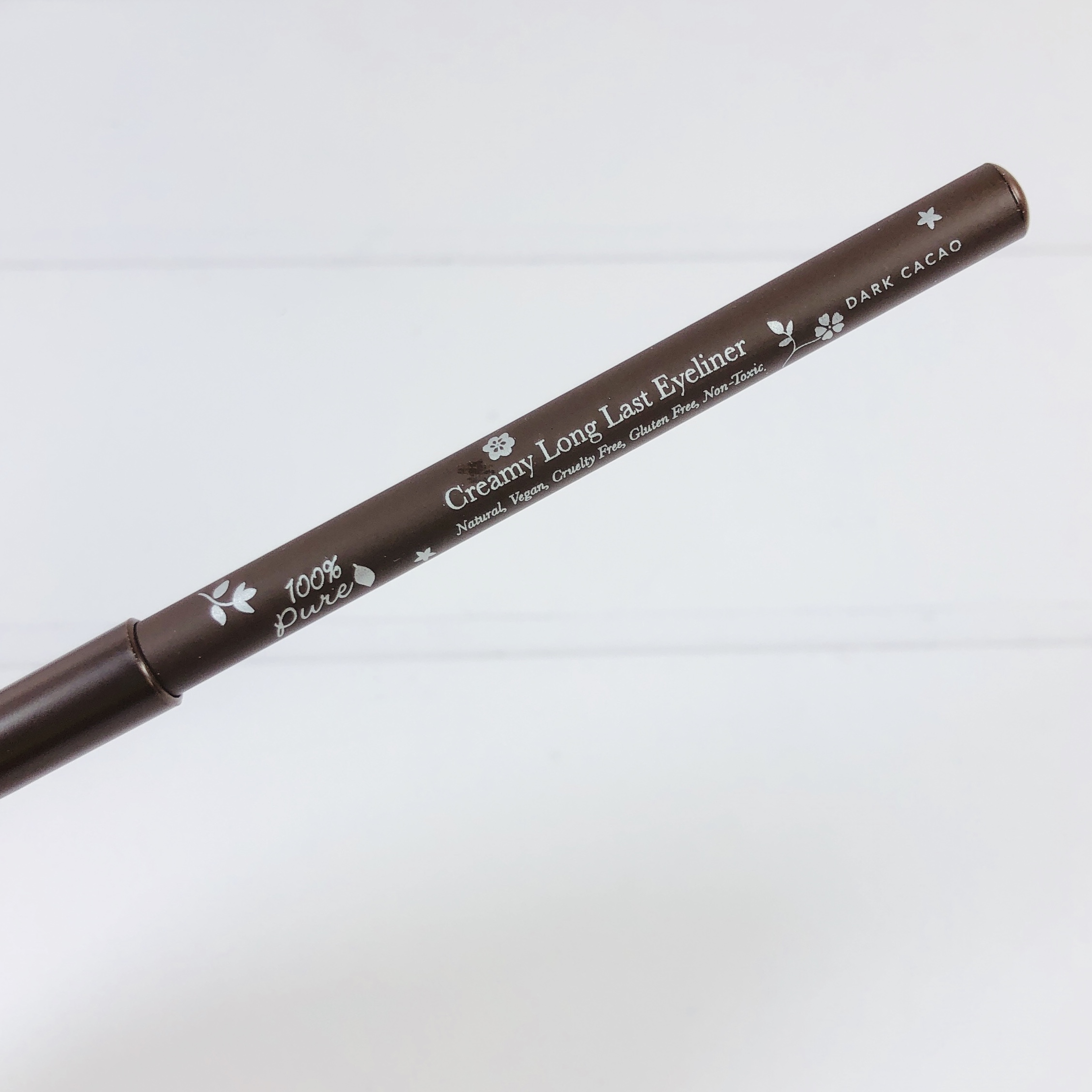 100% Pure Creamy Long Last Eyeliner in Dark Cacao ($26) I love to try new eyeliner brands, and this one worked really well for me. Plus, it's brown instead of black, yay!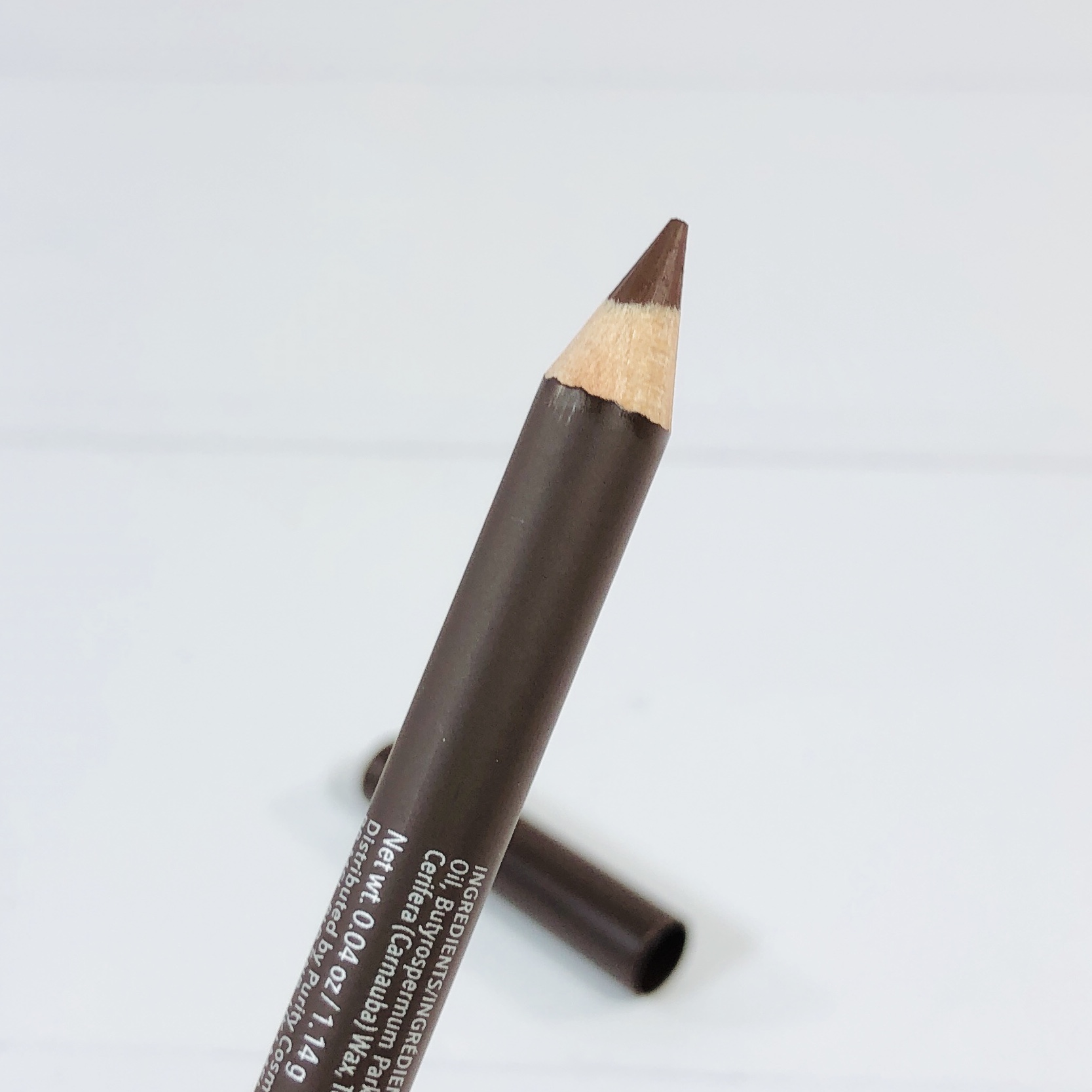 It's a rich, creamy brown shade and was easy to apply, and didn't smear or tug. It stayed on all day and I am really happy with this liner! Jojoba oil and shea butter are a couple of the beneficial ingredients. Swatched below.
Eco Lips Vegan Lip+Cheek Tint in Pink ($8.99) is a multi-tasker that can be applied to the lips or cheeks and gives the barest hint of color.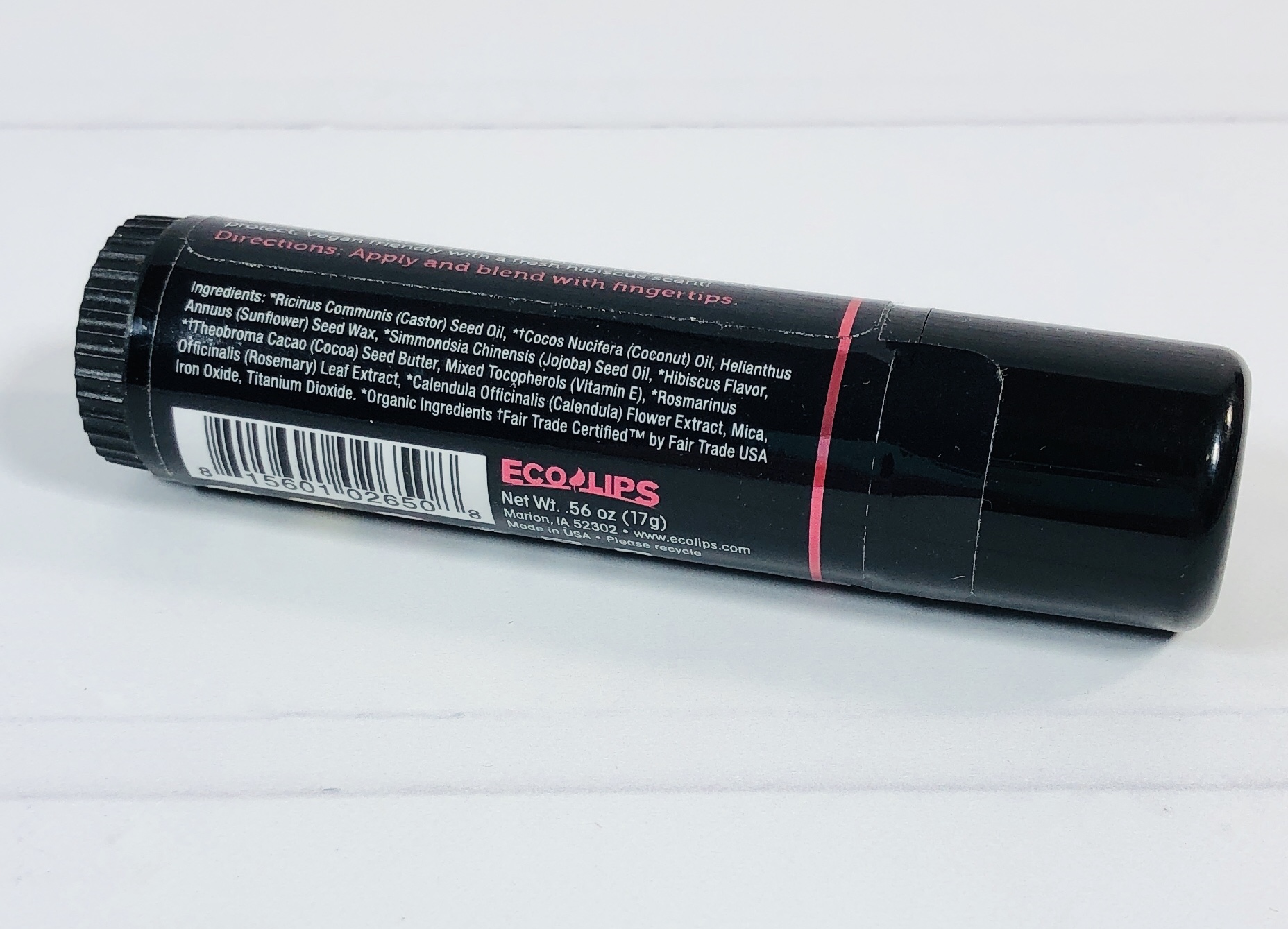 Castor seed oil, coconut oil, and sunflower seed wax are the first few ingredients and there is mica for some shimmer.
There is also the lovely fruity floral scent of hibiscus.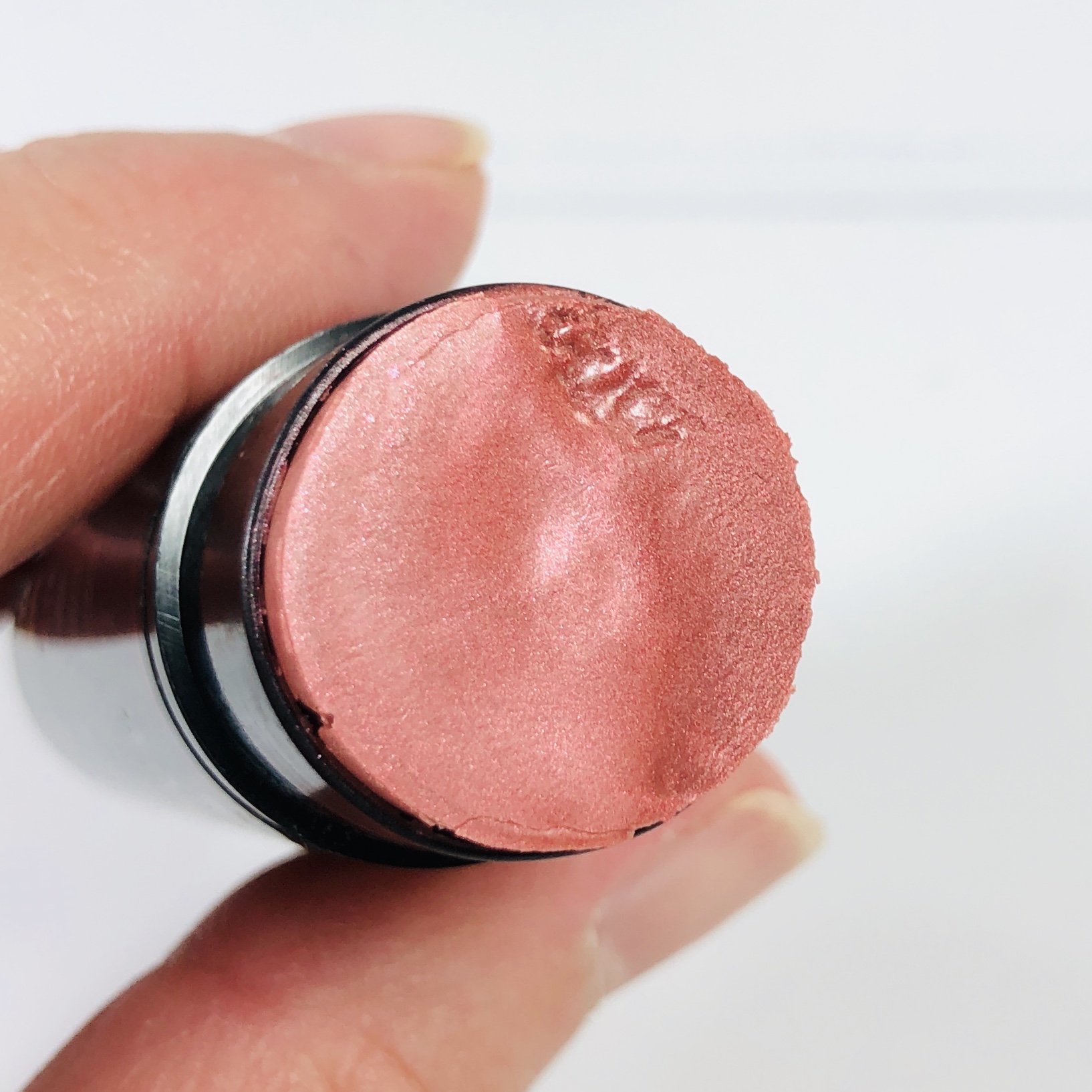 I love the shimmery color and the flavor/scent is just my style. I preferred to use this as a lip balm (which is about all I wear nowadays on my lips considering I'm either at home or wearing a mask when out) but it didn't show up much on my cheeks. This is a tasty lip balm for me. Swatched below.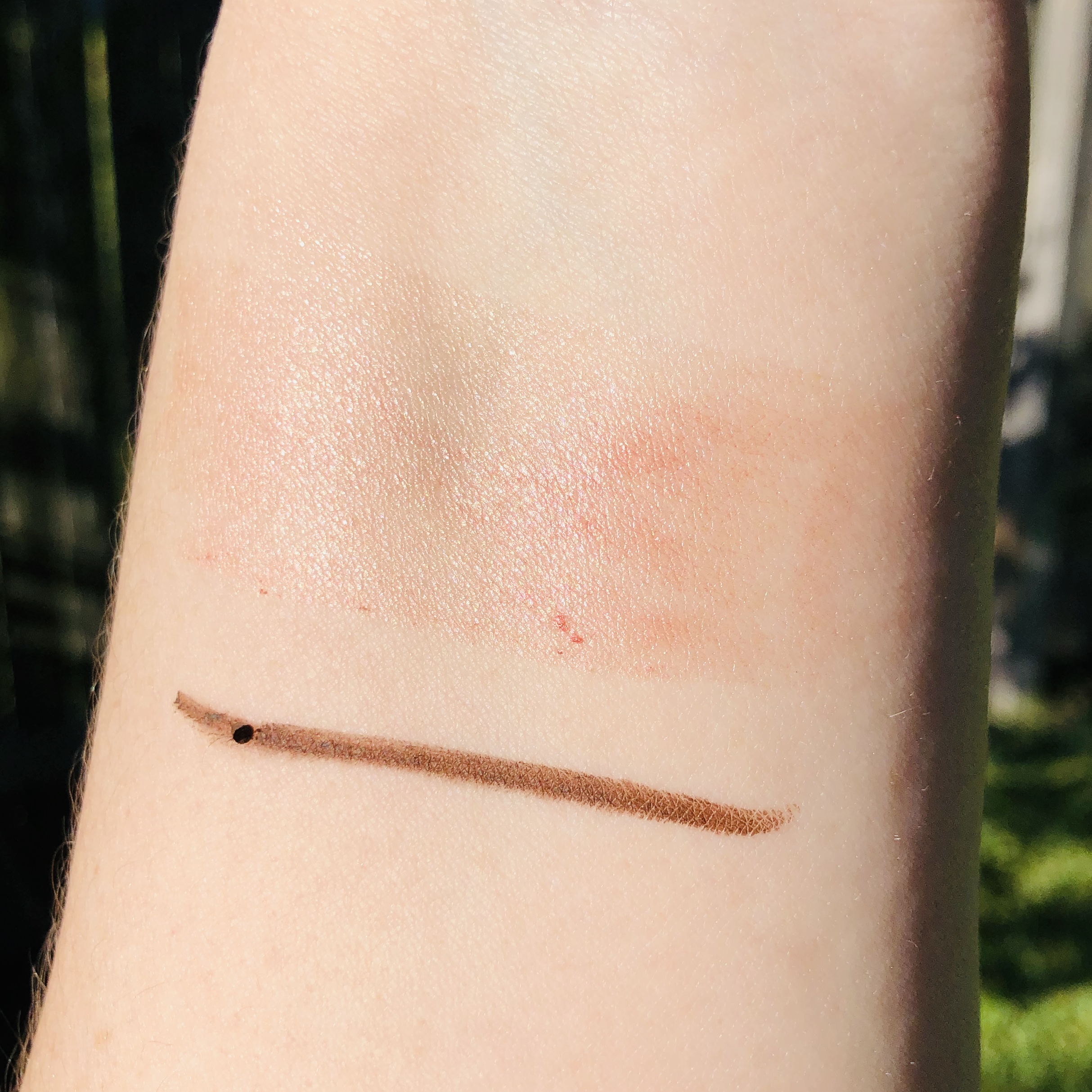 Swatched on top is several passes of the lip balm/cheek color and below is the eye liner. The tip broke off but it still filled in the line completely.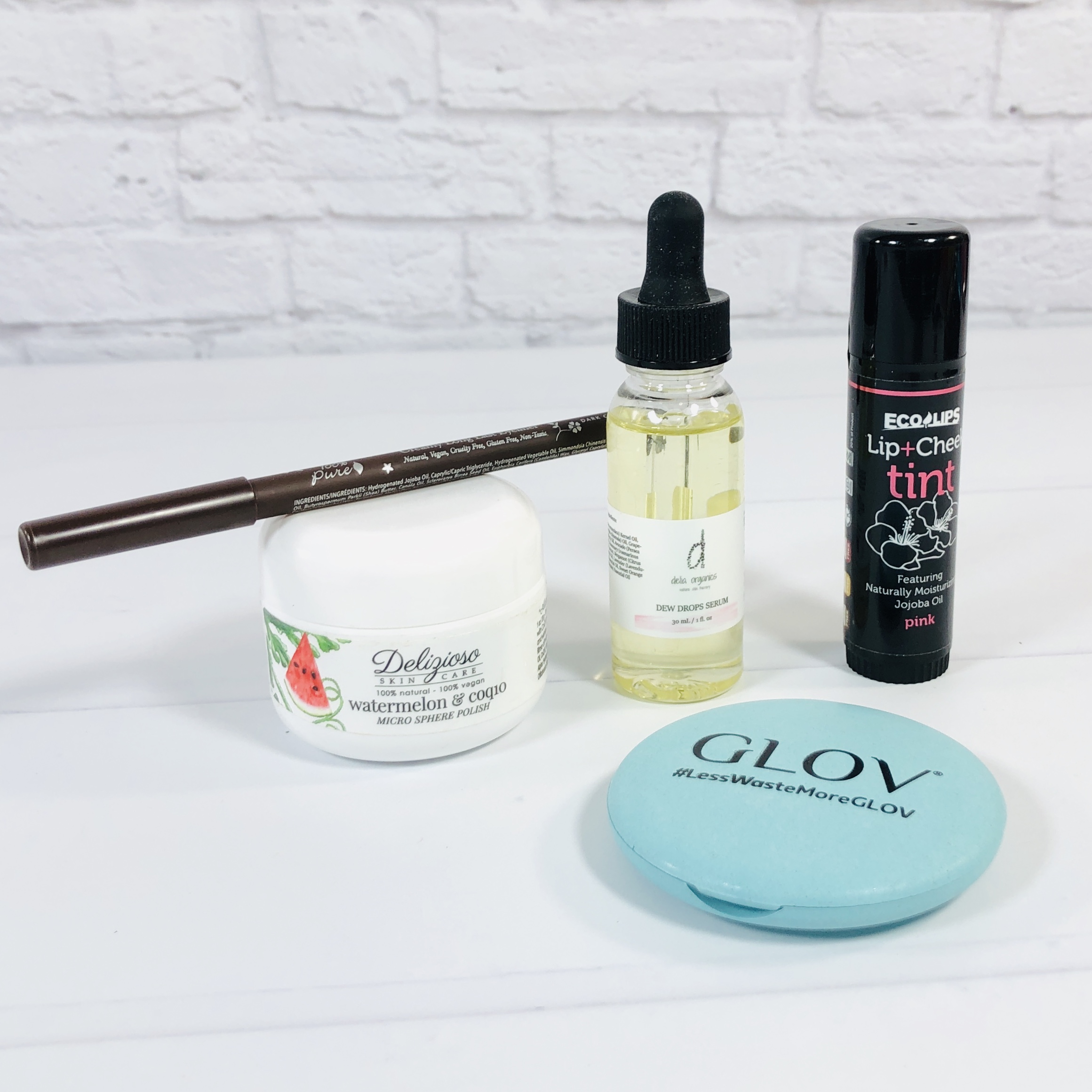 Kinder Beauty Box has made some changes recently but I am happy to know that the items are still vegan and cruelty-free, plus they work so well! The mirror is going in my purse and the lip tint is so sweet, it left my lips soft and flavorful. The scrub was gentle to my skin, as was the face oil. I am super happy with my new liner, it is less harsh than black and perfect for neutral looks and those fall looks coming up. The value for the Tulip Collection was around $121.93 including the listed value for the mirror, which was the only item I wasn't able to link.
What do you think of Kinder Beauty Box?