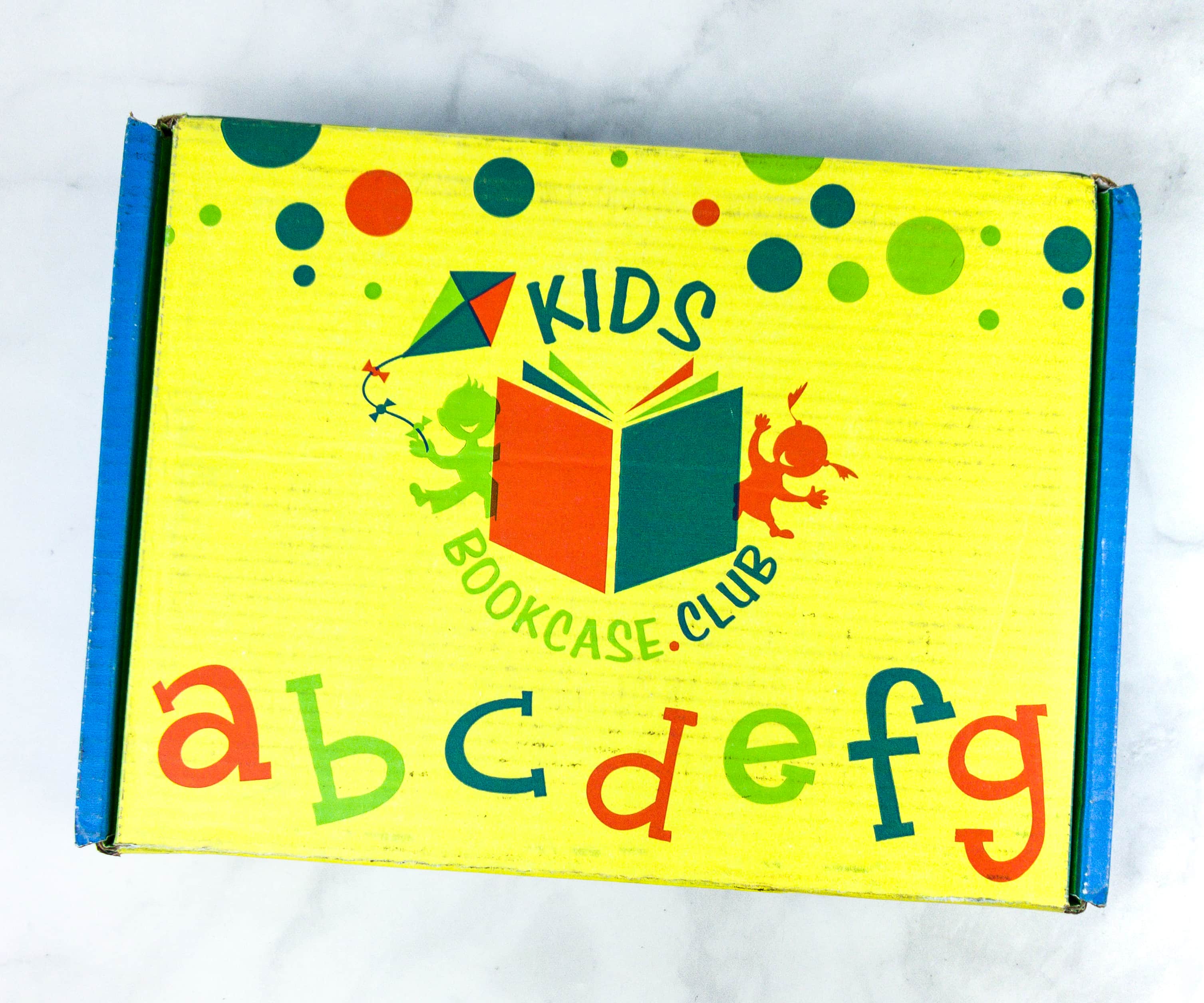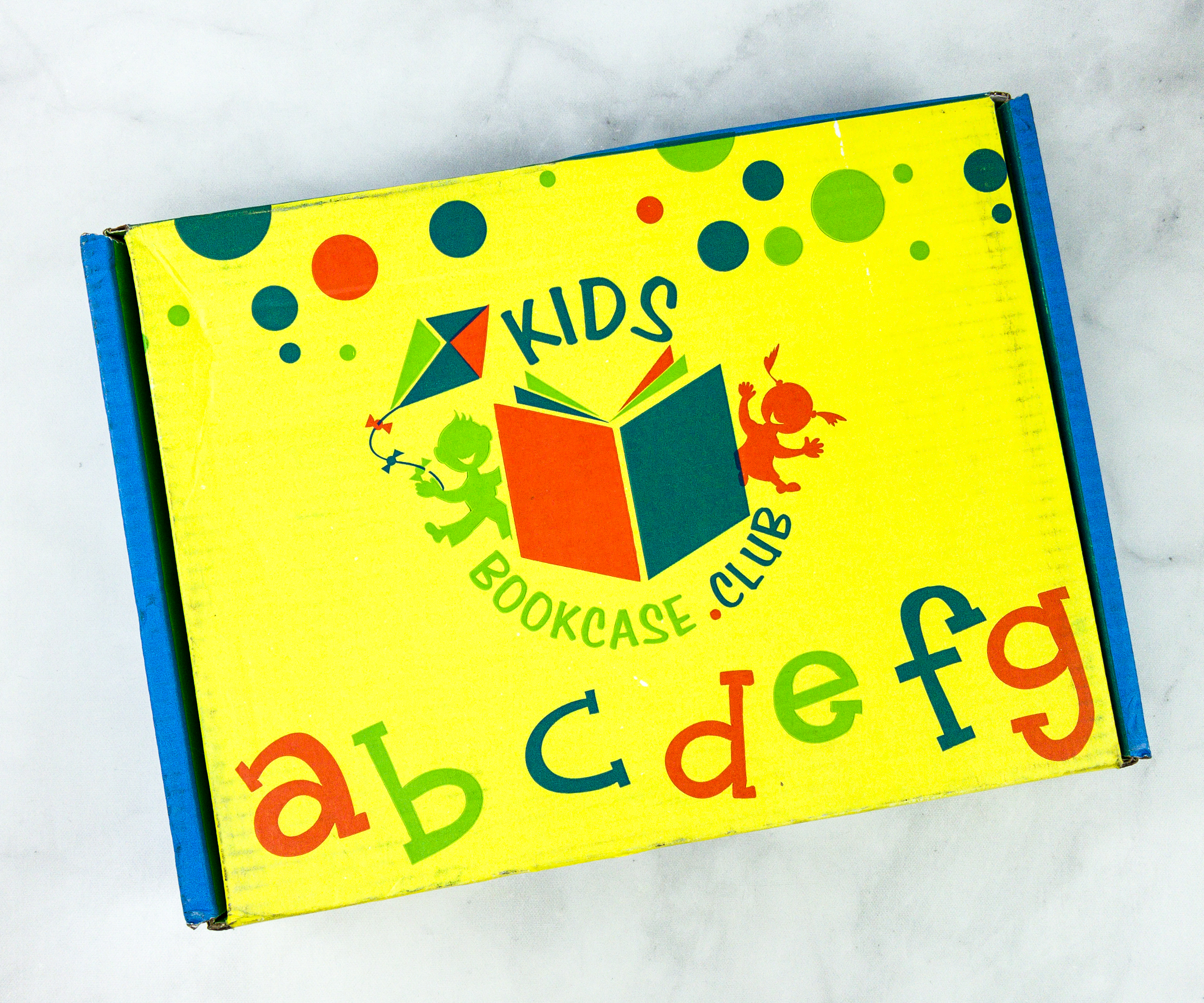 BookCase.Club now has a subscription for children of all ages – the Kids BookCase Club! Starting at $9.99 each month, you'll get a monthly shipment of handpicked books that you and your kids will surely love. Each BCCKids case comes with three handpicked children's books, chosen to ignite the imagination and inspire creativity.
You can customize the subscription depending on your child's gender and age range. Available age categories are newborn to 2 years old, 2 to 4 years old, 5 to 6 years old, 7-8 years old, and pre-teen.
This is the review of the 5-6 years old box!
DEAL: Save 50% on your first month! Use coupon code HELLOSUB501M. OR Get 10% off your entire order! Use coupon code HELLOSUB10.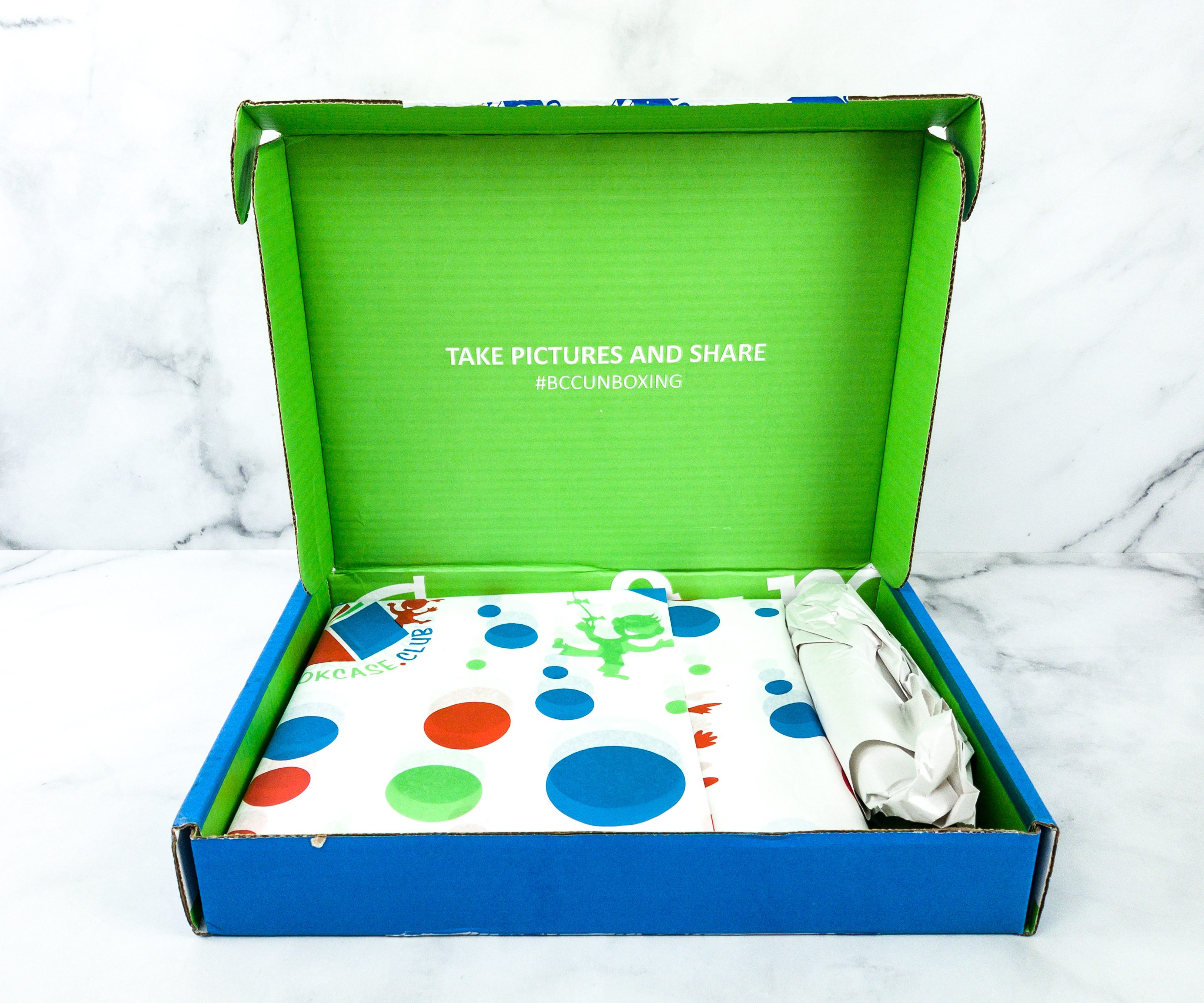 The interior of the box cover encourages us to take pictures of the box and share them online using #BCCUNBOXING.
The books were wrapped in tissue paper with Kids Bookcase Club branding.
They all arrived in great condition.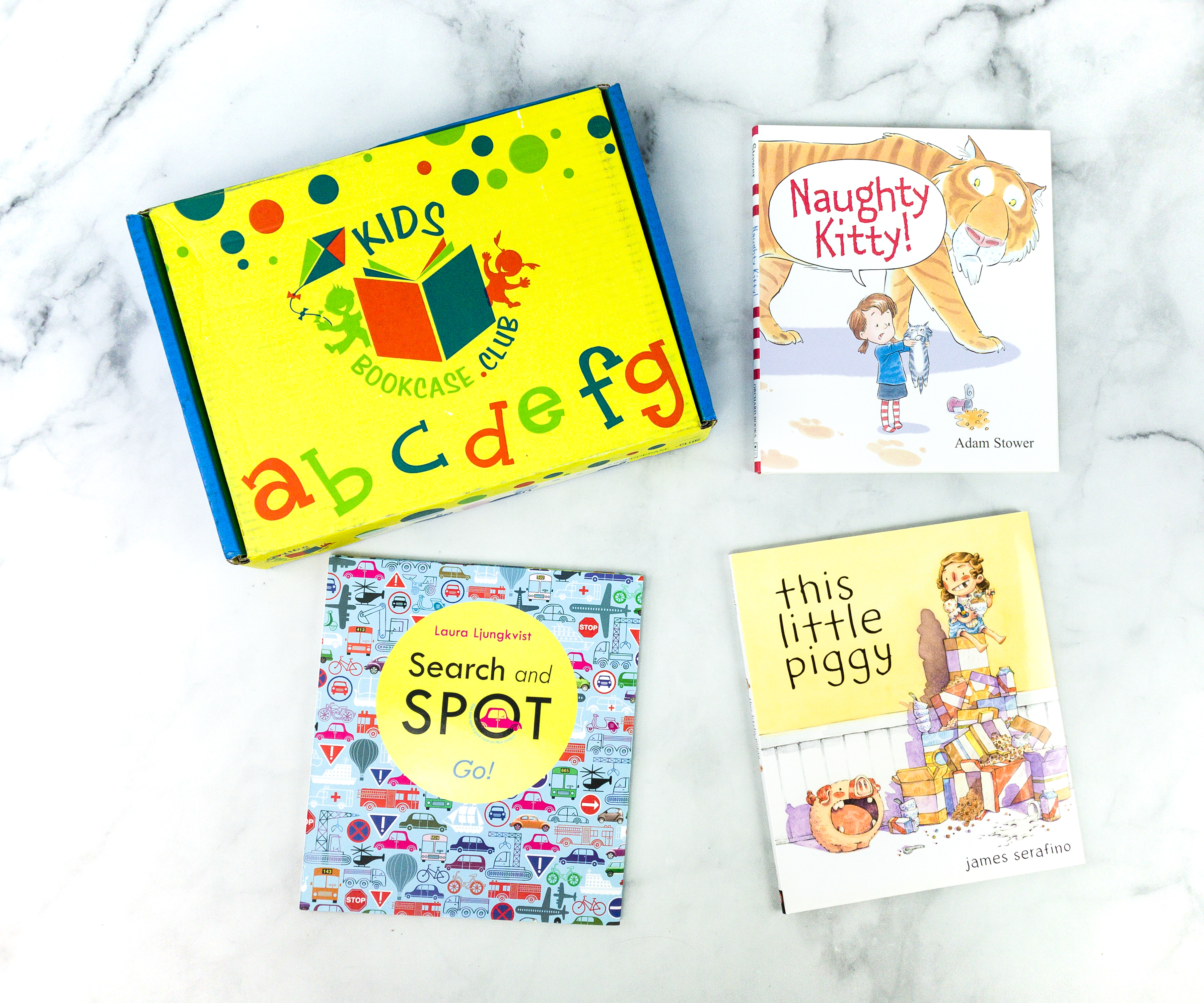 Everything in my box!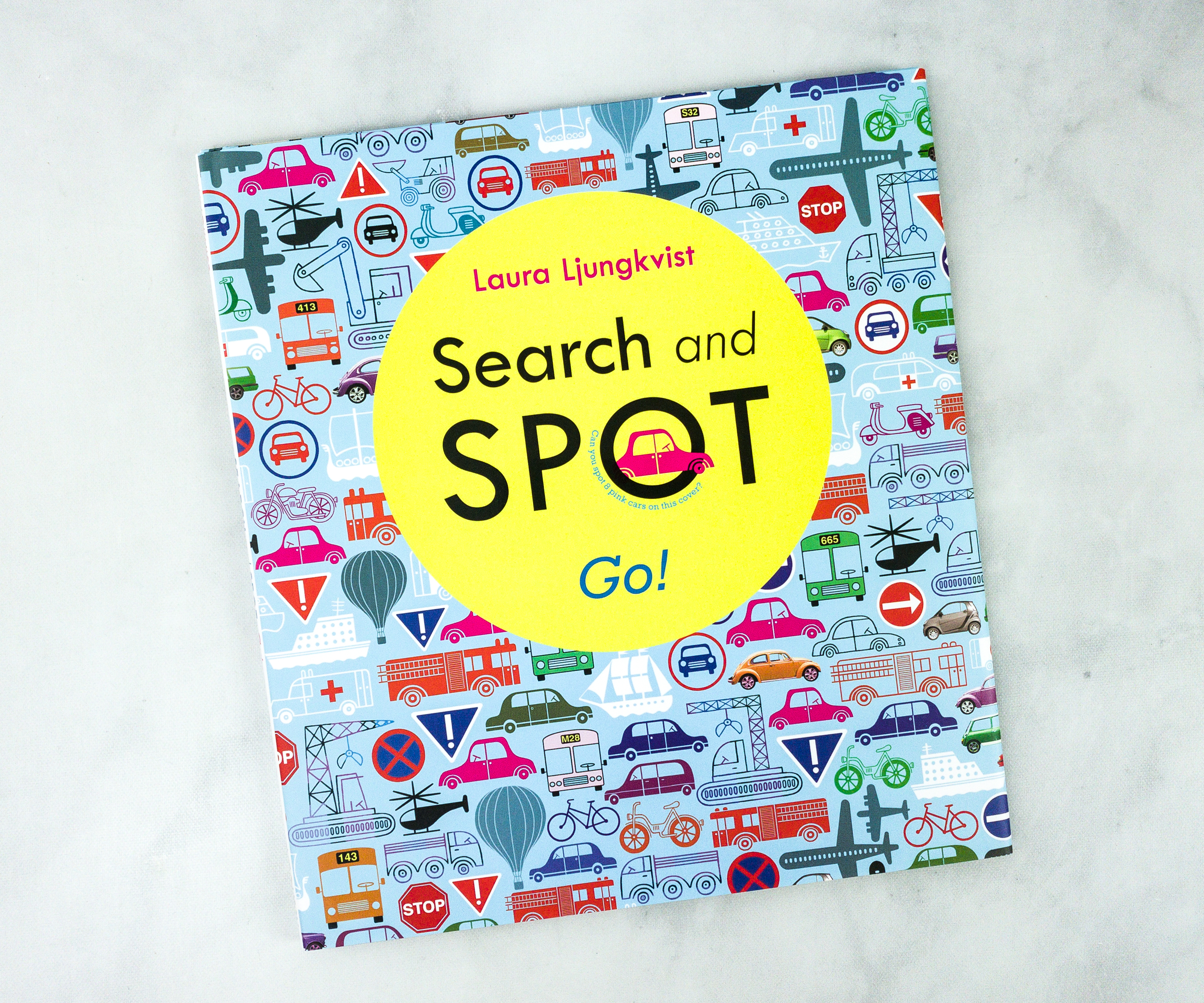 Search and Spot Go! by Laura Ljungkvist ($13.61)
A vibrant and playful seek-and-find picture book by the acclaimed Swedish artist and designer Laura Ljungkvist, in which the reader uncovers cars, trucks, and all kinds of things that go hidden in a dazzling array of patterns and colors. The artwork, inspired by a European aesthetic, gives this work a simple but sophisticated look that appeals to both children and adults. Things to find are cleverly concealed as each page provides a new challenge for the reader to discover. An artful and unique book for children who love Where'?s Waldo and Walter Wick.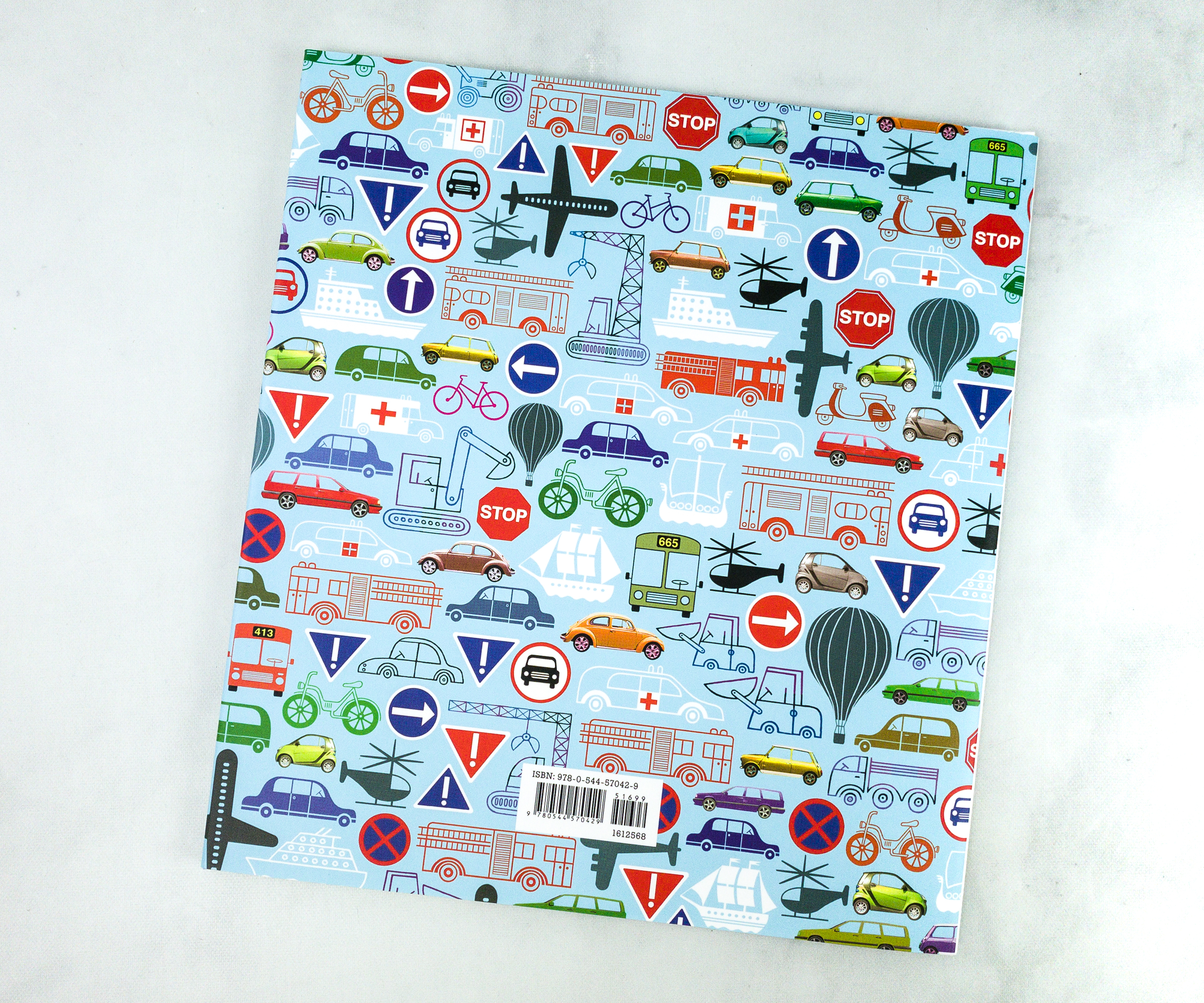 The book has a really nice cover! My kids like the colorful cars and traffic signs printed on both sides.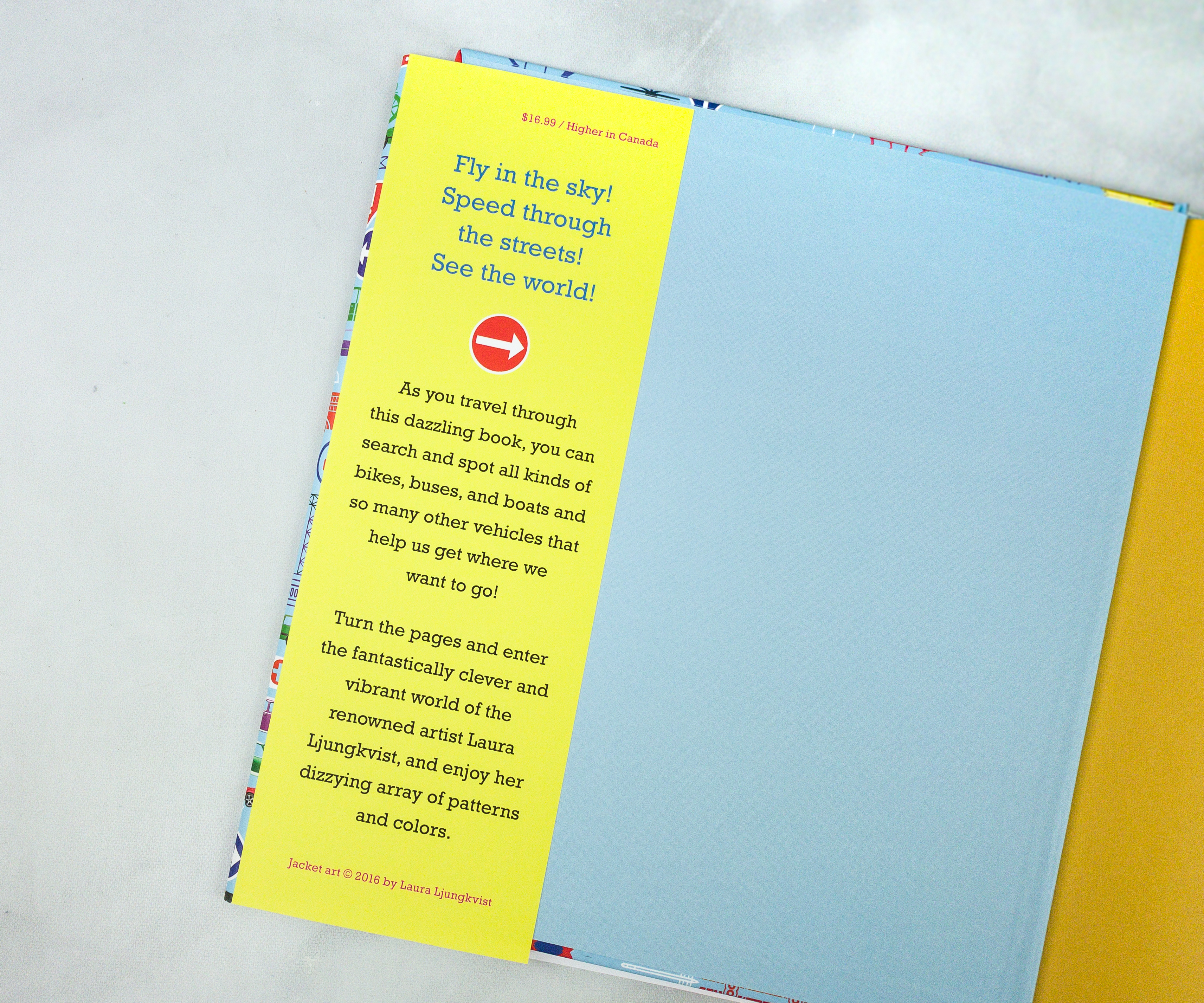 This is the perfect book for any fan of Where's Waldo? or for those who love hide-and-seek!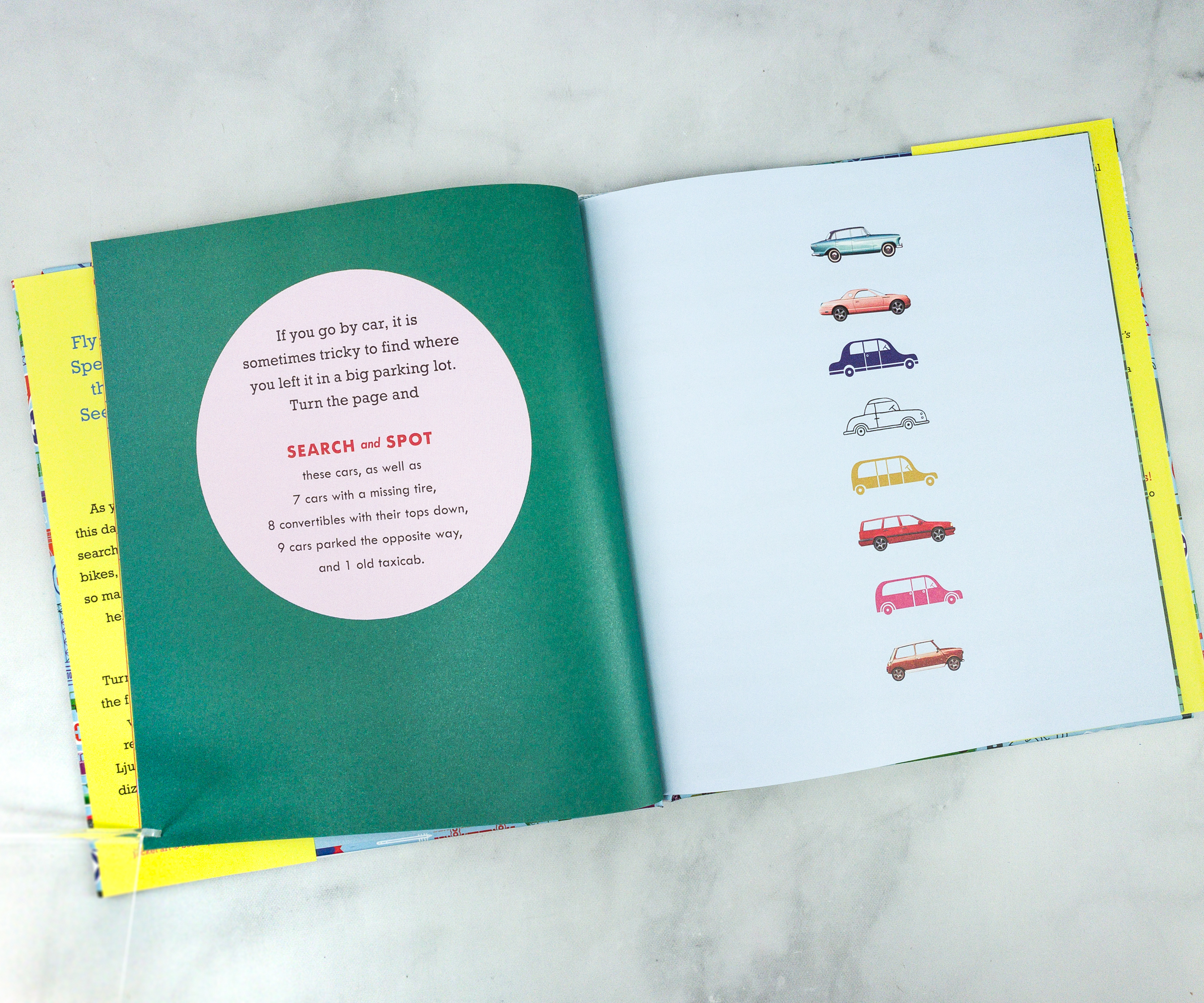 The book contains visual puzzles, where you need to spot the specified items. Instructions are printed before each puzzle.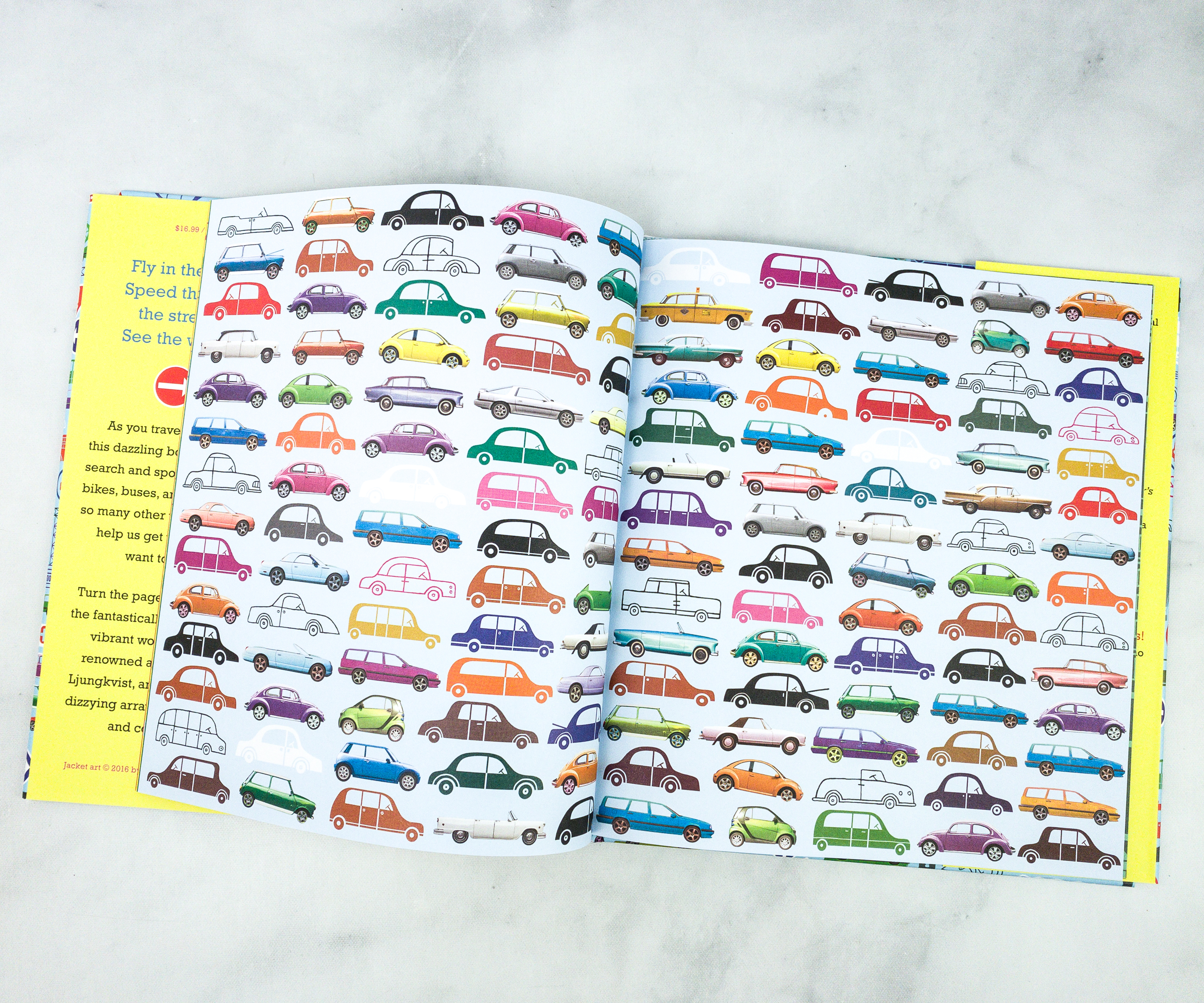 The images are inspired by European aesthetics, which make them look sophisticated.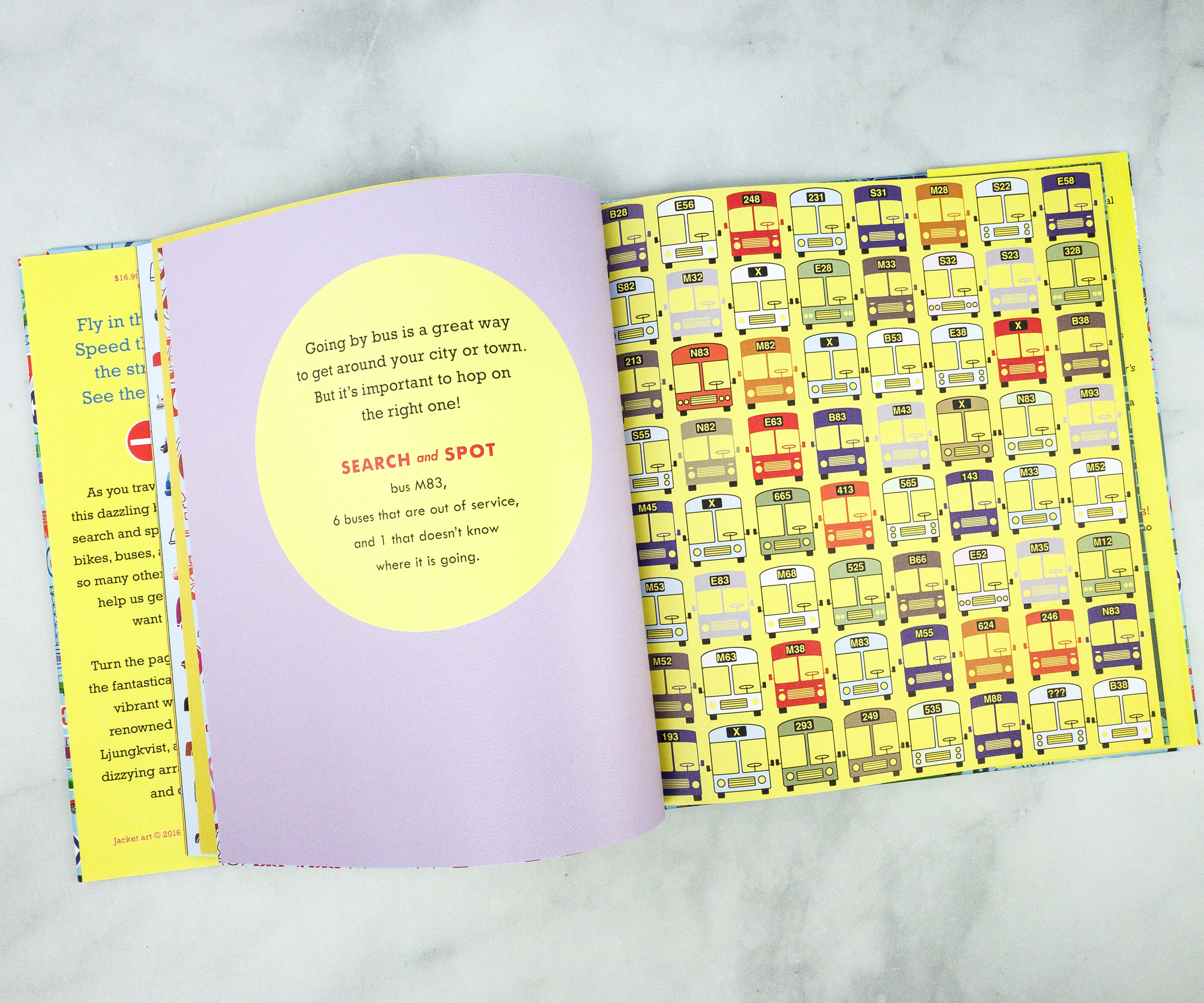 Here's a sample page where you need to find bus M83, plus the 6 buses that are out of service, and one that doesn't know where it is going. My kids had fun solving the puzzles in this book together!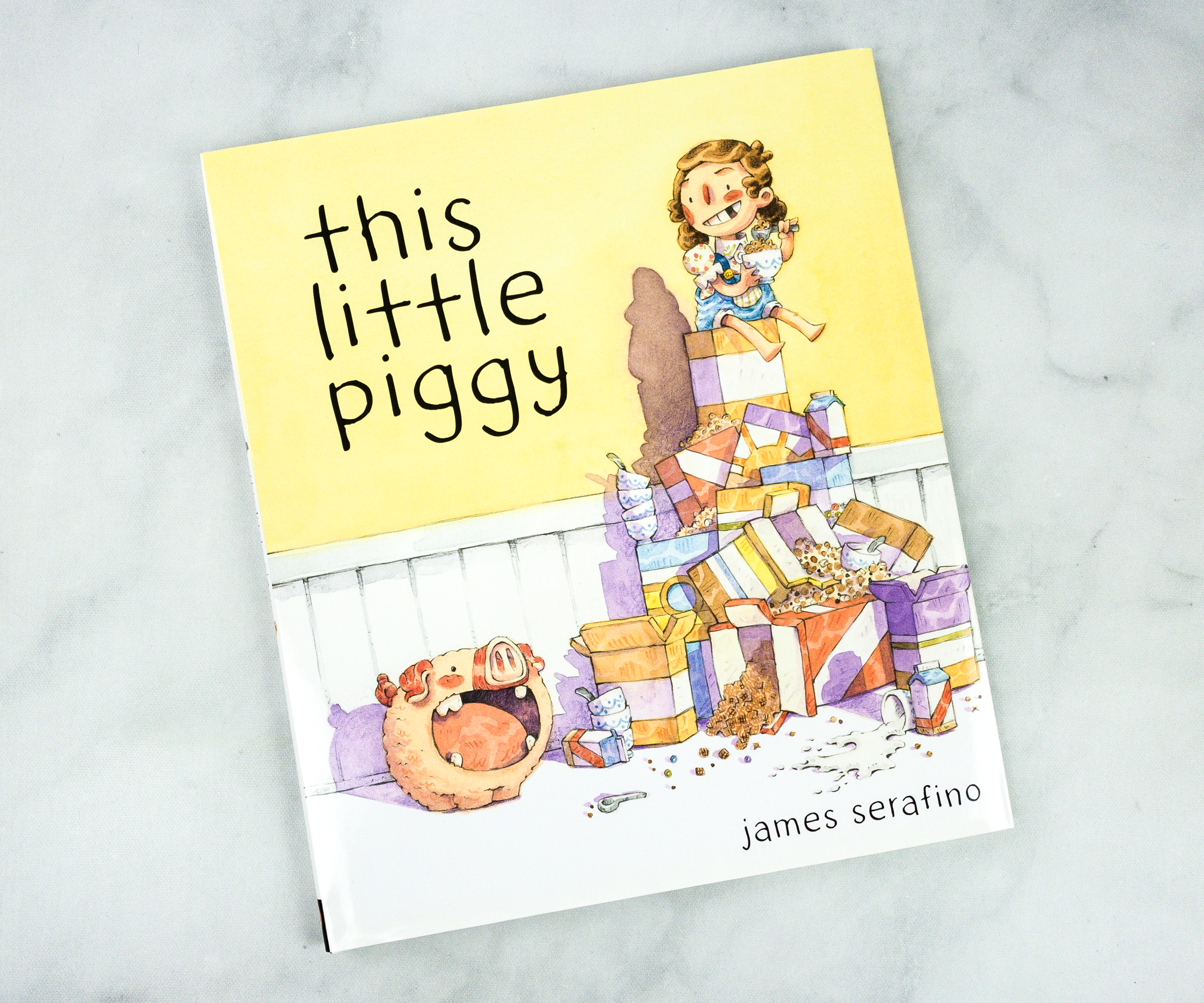 This Little Piggy by James Serafino ($17.99)
If You Give a Mouse a Cookie meets Stuck in this clever laugh-riot that honors an underrated superstar in kid-cuisine — cereal — and the girl who just can't eat enough of it . . . no matter how large a mess she leaves in her wake!

"[A] buoyant tale of togetherness." —Kirkus

Once there was a girl who only ate cereal. This kid LOVED cereal. But lots of cereal can make a BIG mess and get a girl in trouble. So she asks the dog for help cleaning up her crumbs, but the dog soon fills up. Then she asks a cat, but the cat only wants to nap. One after another, animals try to help…but the mess is too large!

Then the girl meets a pig…

Perfect for the fan of Dragons Love Tacos, If You Give a Mouse a Cookie, and Oliver Jeffers' Stuck.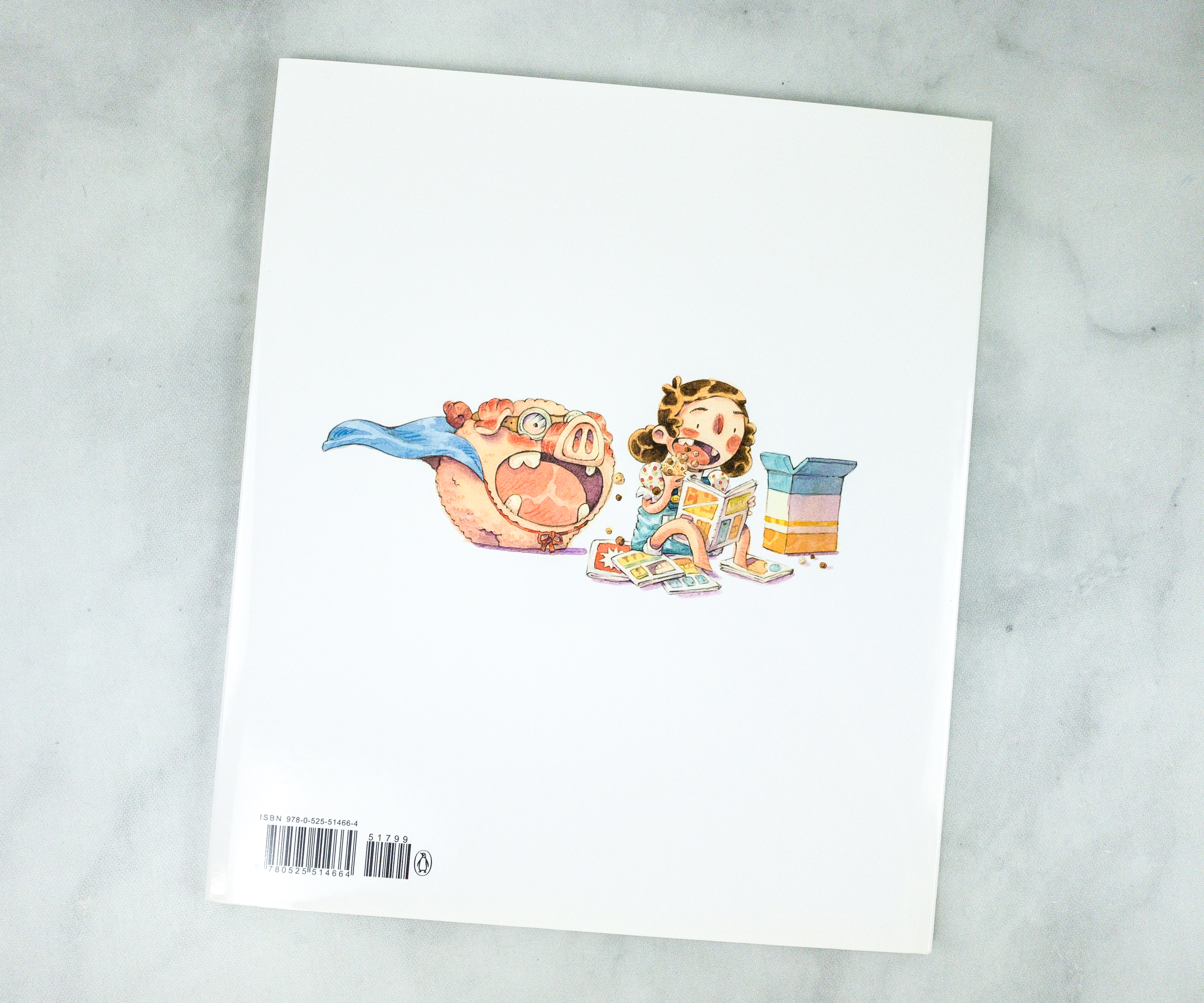 The back of the book has a cute and funny illustration of a girl and the pig who she thinks can help clean up her mess!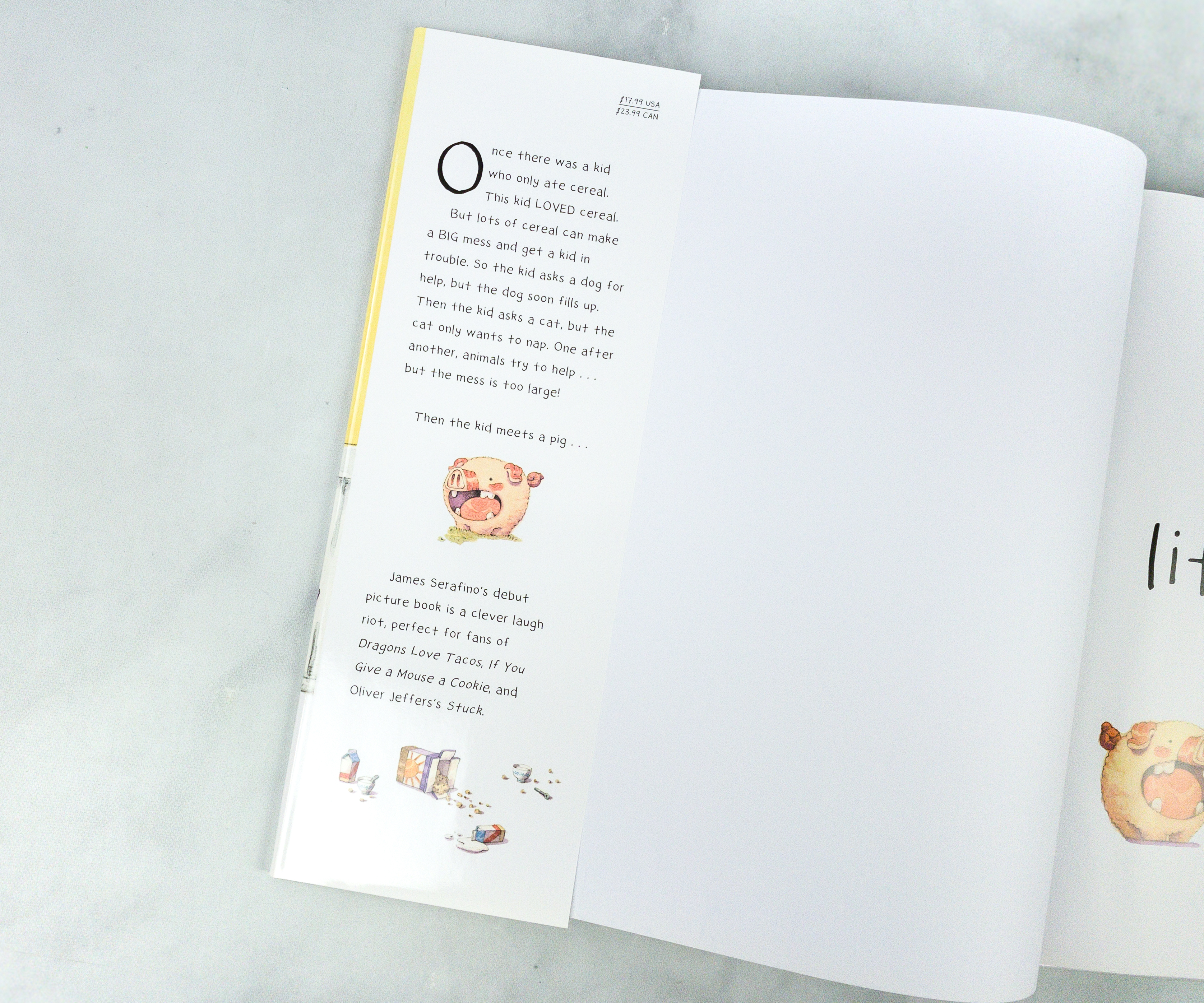 The dust jacket's flap provided the story synopsis!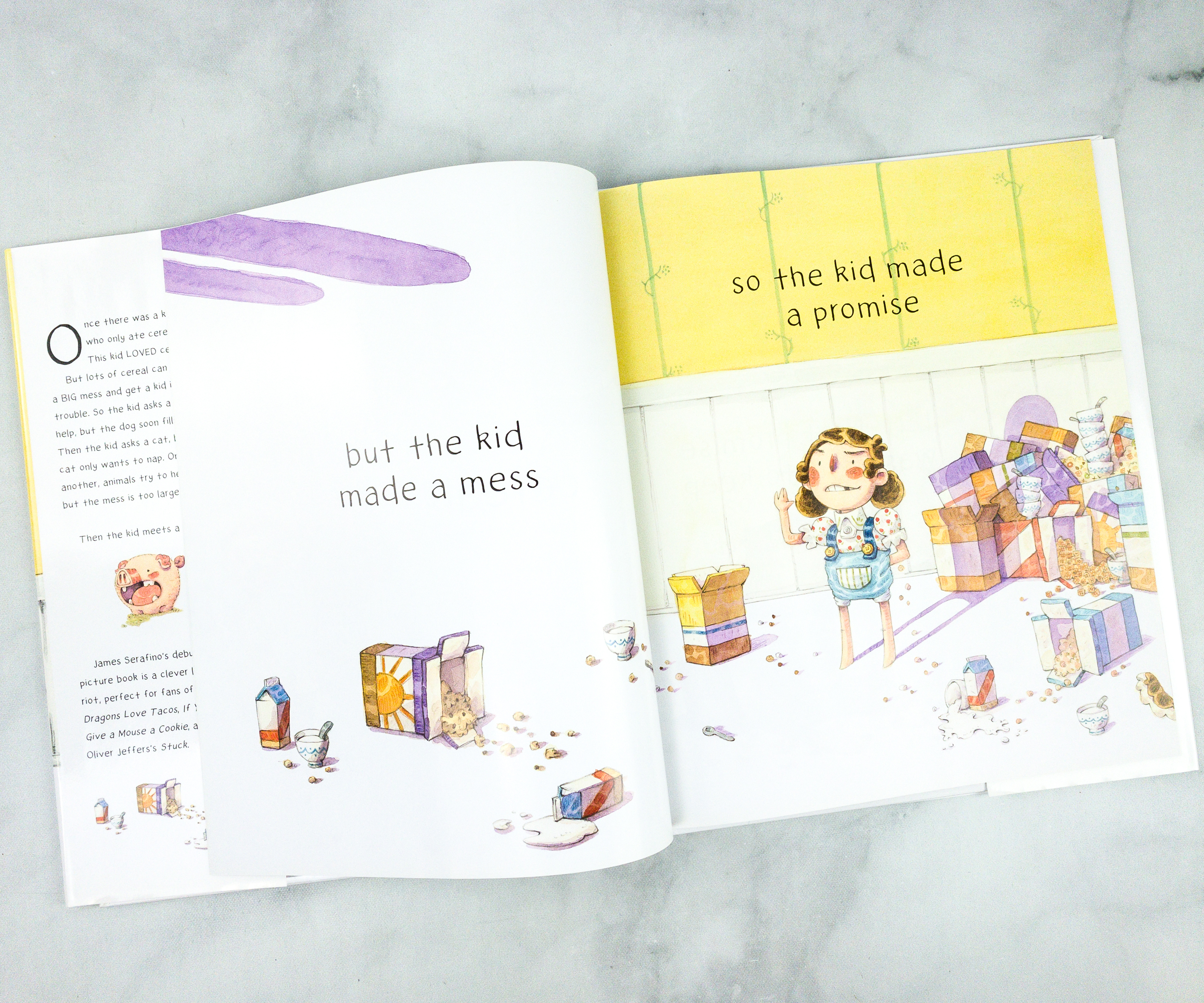 The girl only loved cereals, but her love for cereals created a big mess! She's looking for someone who can clean it up for her, and she started with the dog, the cat, and other animals until she met the pig!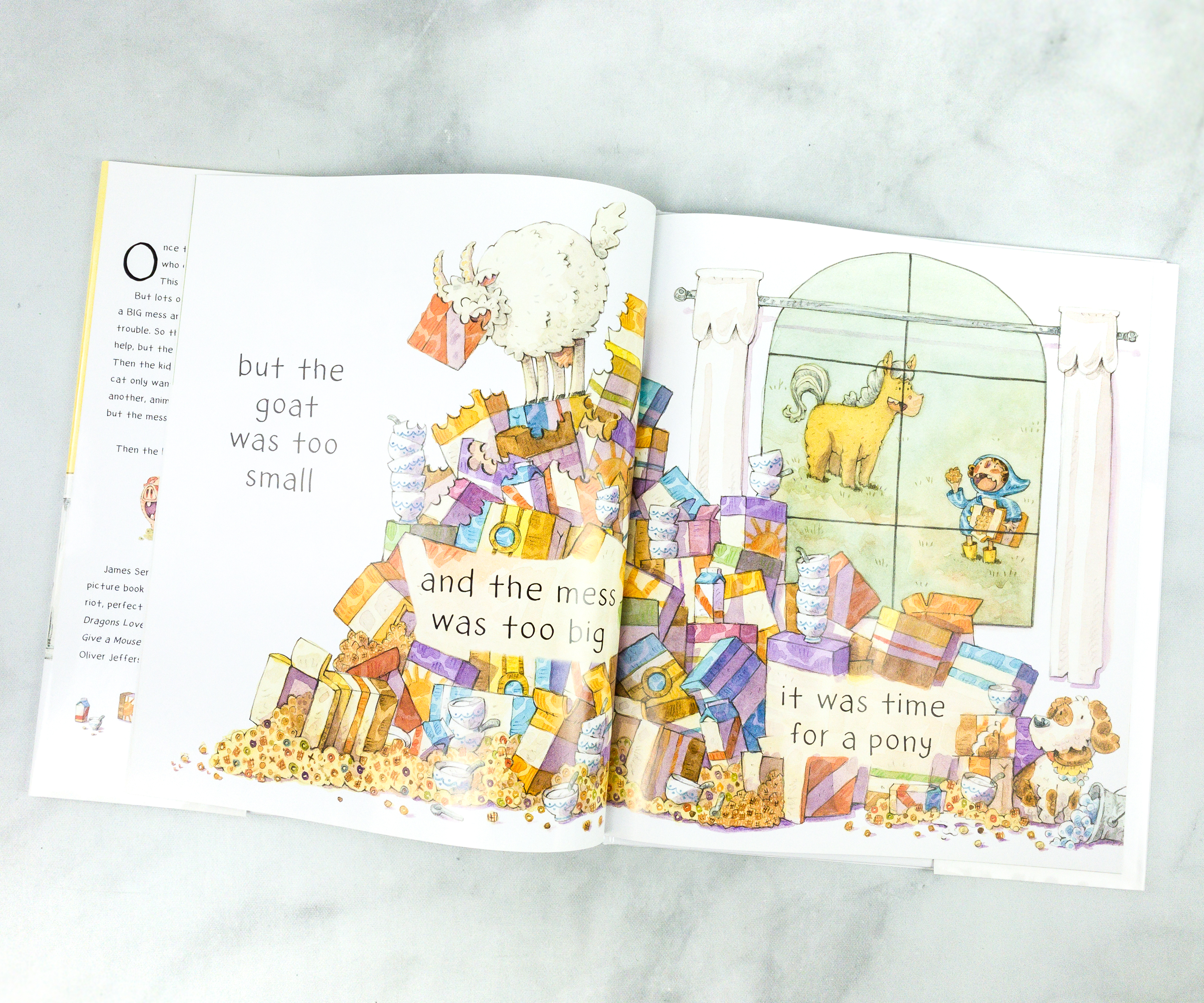 My kids love this book because of the cute illustrations and quirky story! The texts are short, so it's ideal even for beginning readers.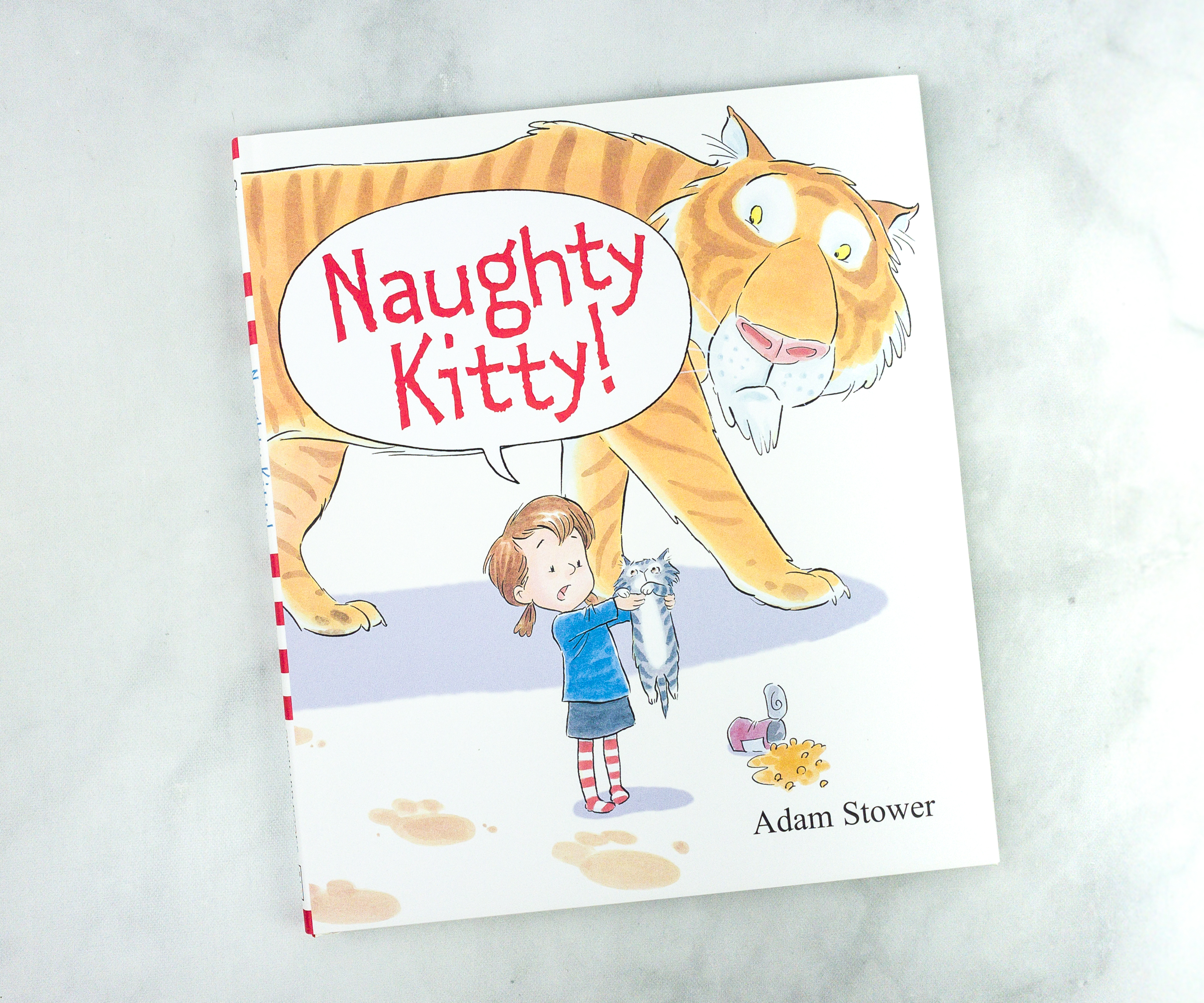 Naughty Kitty by Adam Stower ($42.58)
NAUGHTY KITTY is the cute, cuddly, and funny follow-up title to Adam Stower's SILLY DOGGY!

When Lily is finally allowed to have her very own kitten, strange things are afoot. Lily's brand new, teeny-tiny Kitty shouldn't be any trouble at all, but as soon as Lily leaves Kitty alone, hilarious hijinks are always around the corner.

Kitty ruins the kitchen, Kitty ruins the den. And we won't talk about what Kitty did to the rug. (Ugg!) Could it be that someone or something else is to blame for Kitty's wild behavior?

A loveable story that will have kids laughing out loud, NAUGHTY KITTY is a classic tale of mistaken cat-tastophies that makes for a roaringly purr-fect read.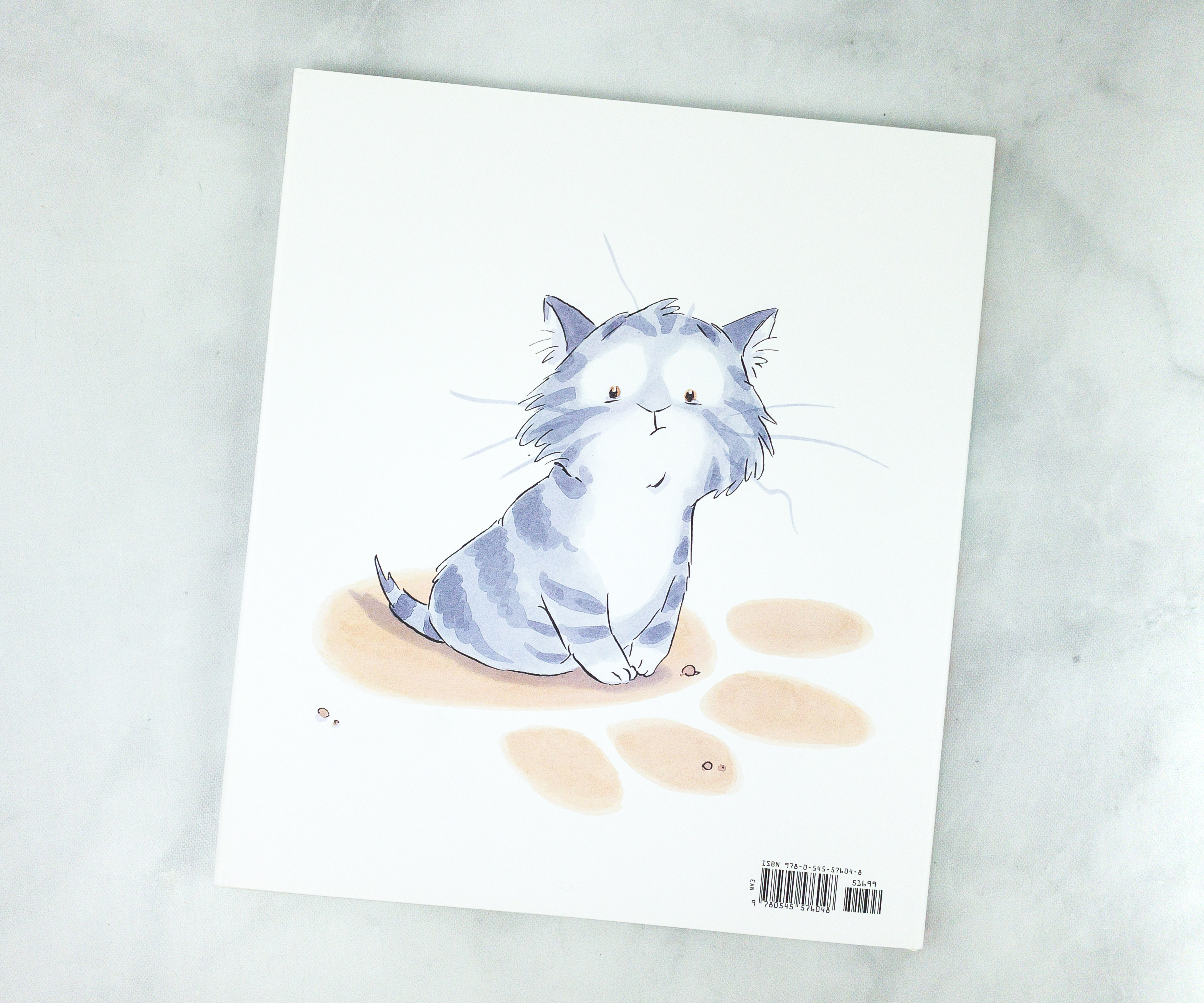 The back of the book has a cute drawing of the innocent kitten from the story!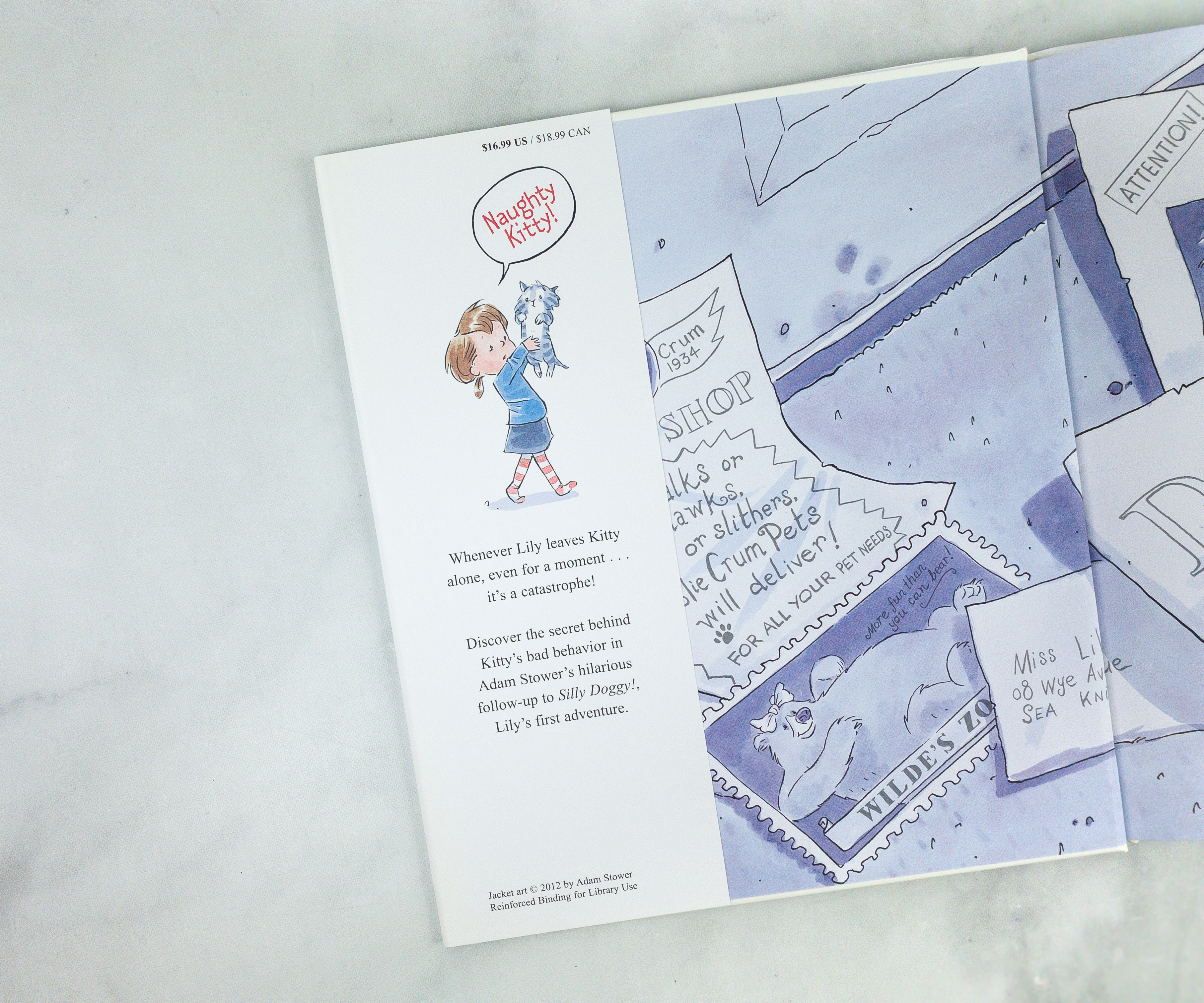 The story is about a girl who got a new kitten. When chaos happens around her house, she always blames the tiny kitty, not knowing who really is causing trouble around!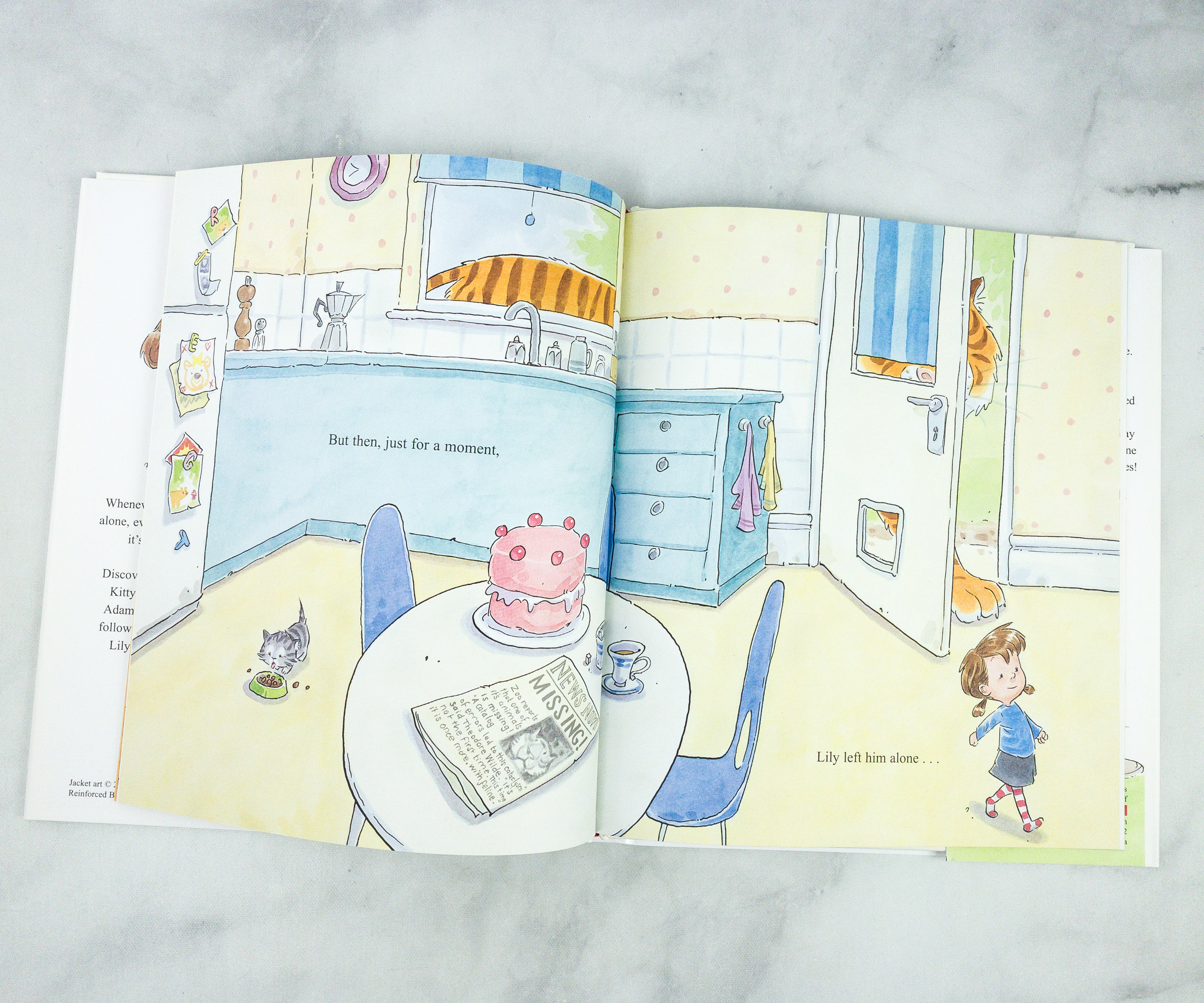 The full page illustrations easily captured the interest of my kids. This one, in particular, shows a glimpse of the tiger who is the actual culprit!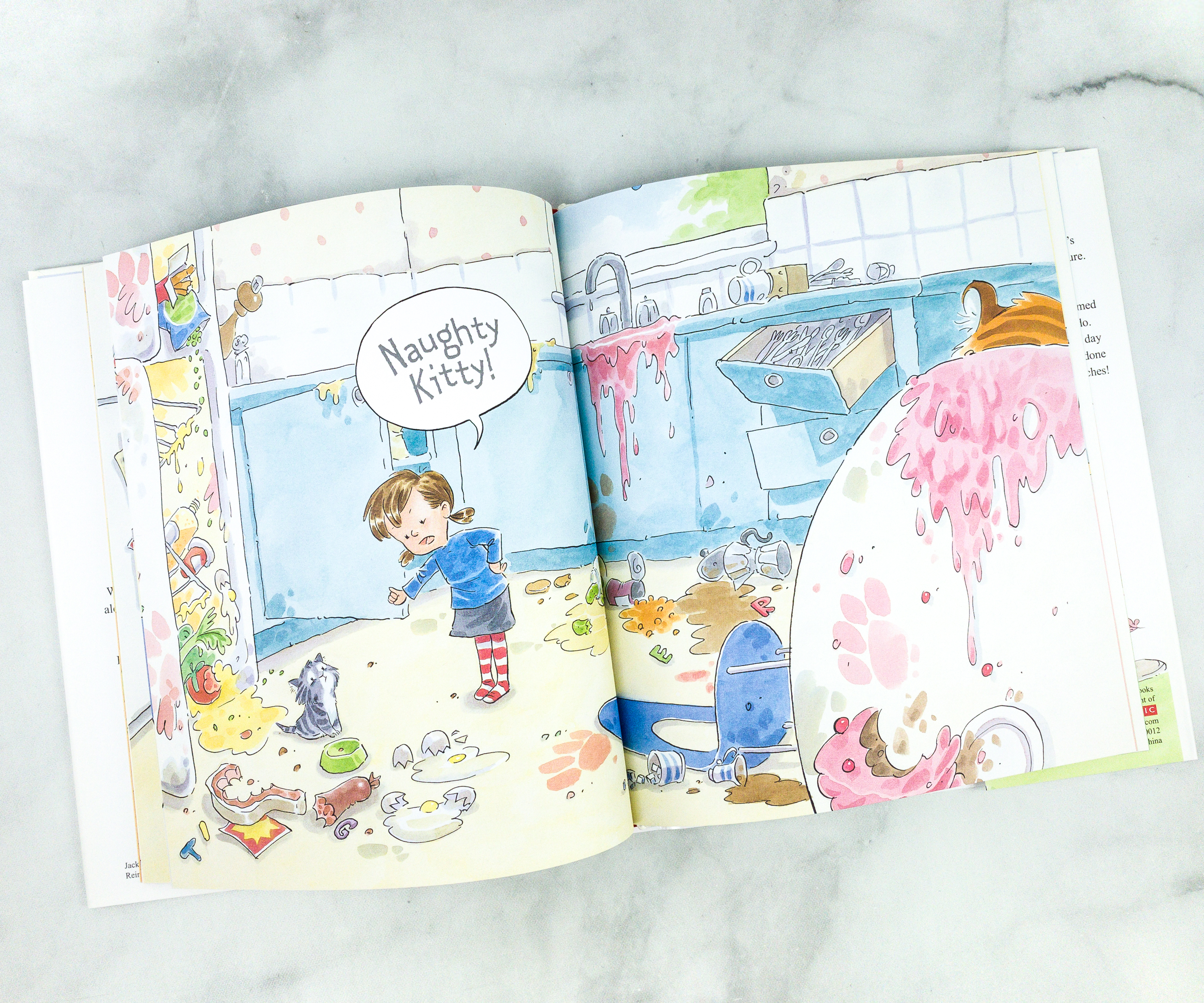 It's a cute and funny story that is perfect for reading over and over again!
It's another set of fun children's books from Kids BookCase.Club! My kids enjoyed solving the visual puzzles in the activity book and they also loved reading the rest of the books before bedtime. Their favorite is the story of the naughty kitty, which made them giggle a lot! As a parent, I'm also happy with this month's selection of kid-friendly stories. These books definitely deserve a spot in our mini-library!
Are you getting Kids BookCase Club?