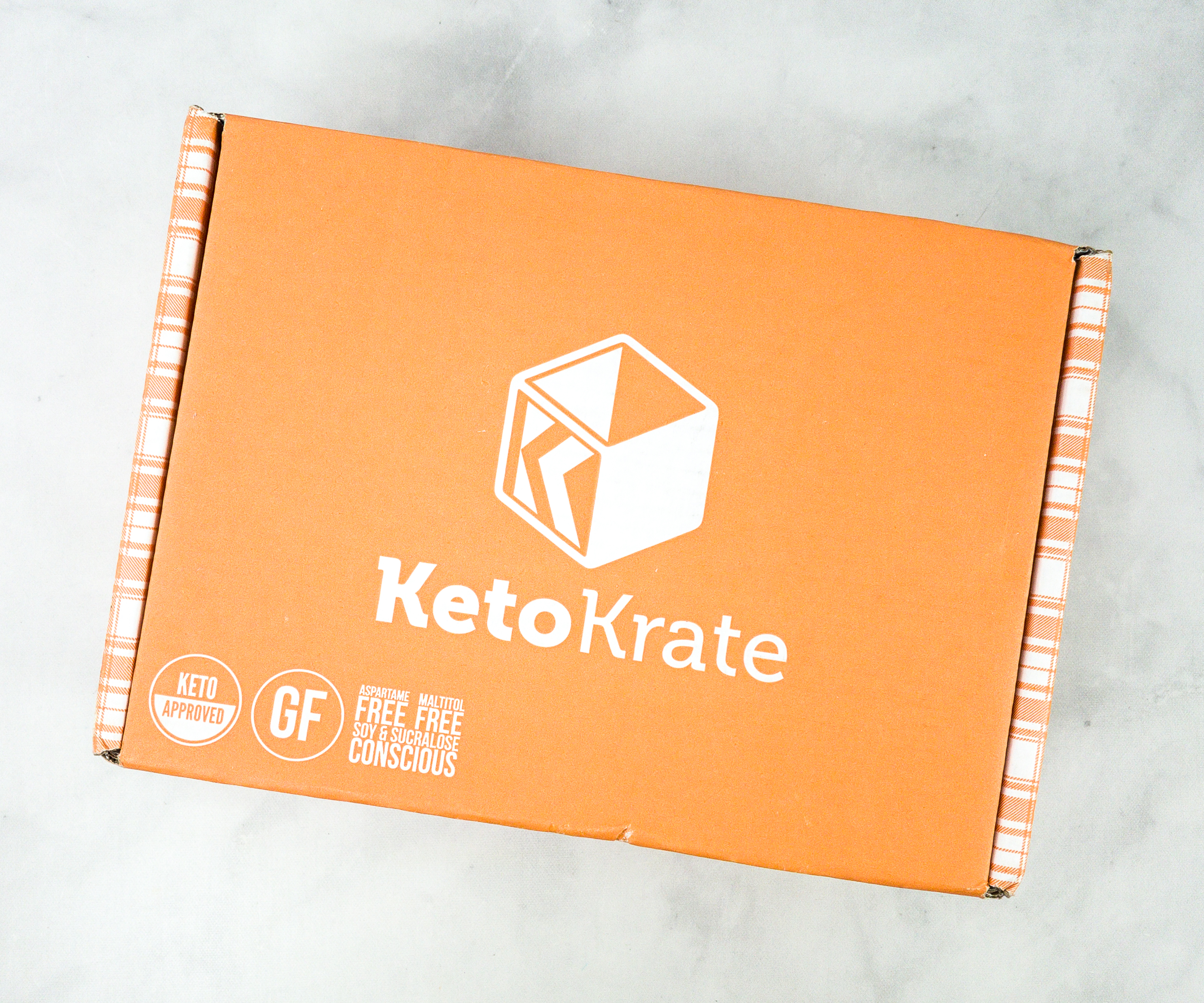 Keto Krate offers a subscription box for those who love keto snacks! Every month, members receive 10+ full-sized keto snacks with less than 5g net carbs per serving, as well as printed insert including keto tips, keto recipes, keto advice, member case studies, and other information to keep you inspired with your keto journey. Members also get VIP access to the members-only KetoShop and Krate.Club. KetoShop is where you can discover and purchase more keto-friendly goodies including past Krates and one-off items. Krate.Club is where you'll find more useful information, discounts, recipes, and more for the current month's KetoKrate! The subscription costs $39.99 a month, plus free shipping.
DEAL: Get $10 off your first Krate! Use coupon code HELLO100FF.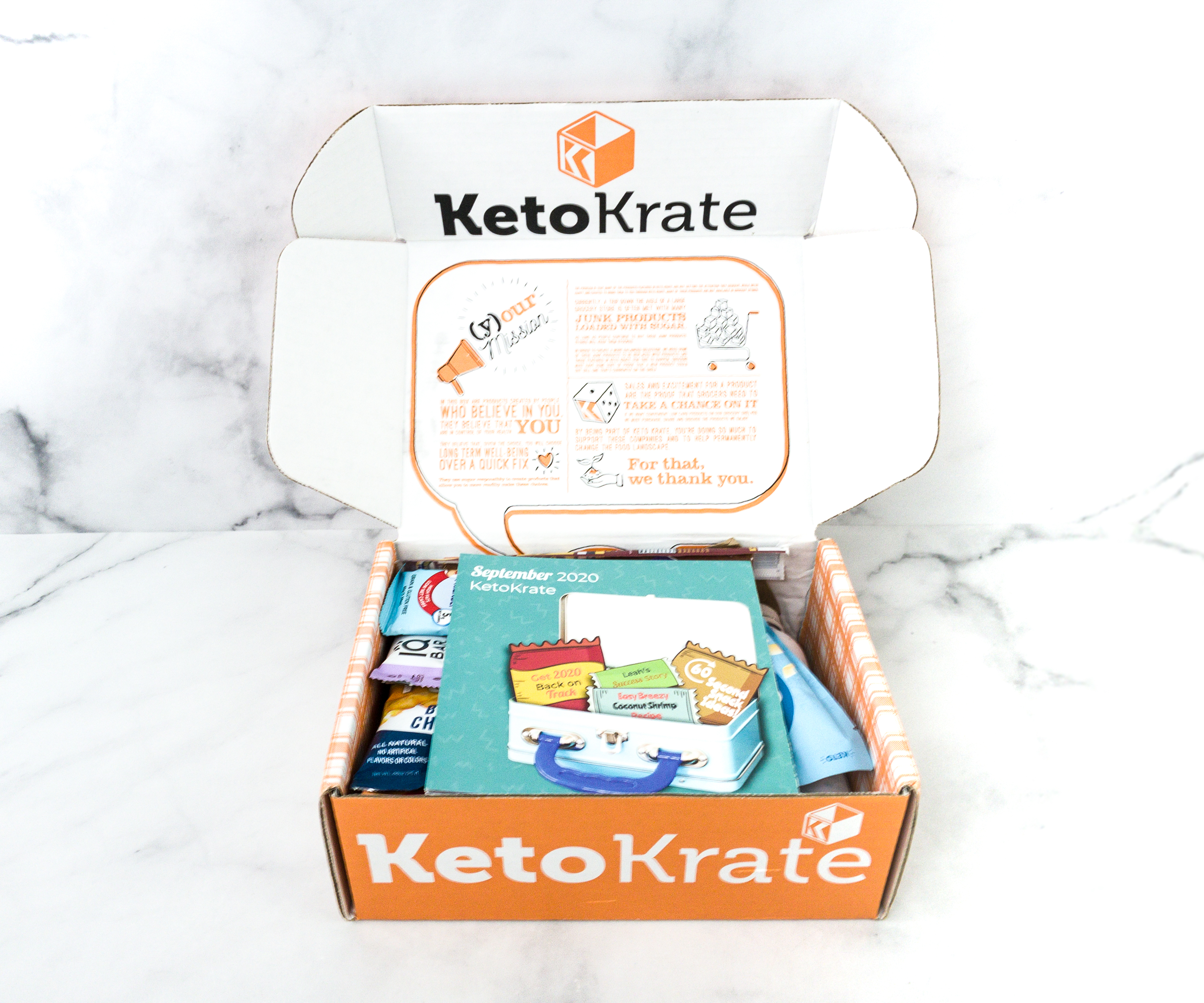 As always, the box is full of low-carb snacks!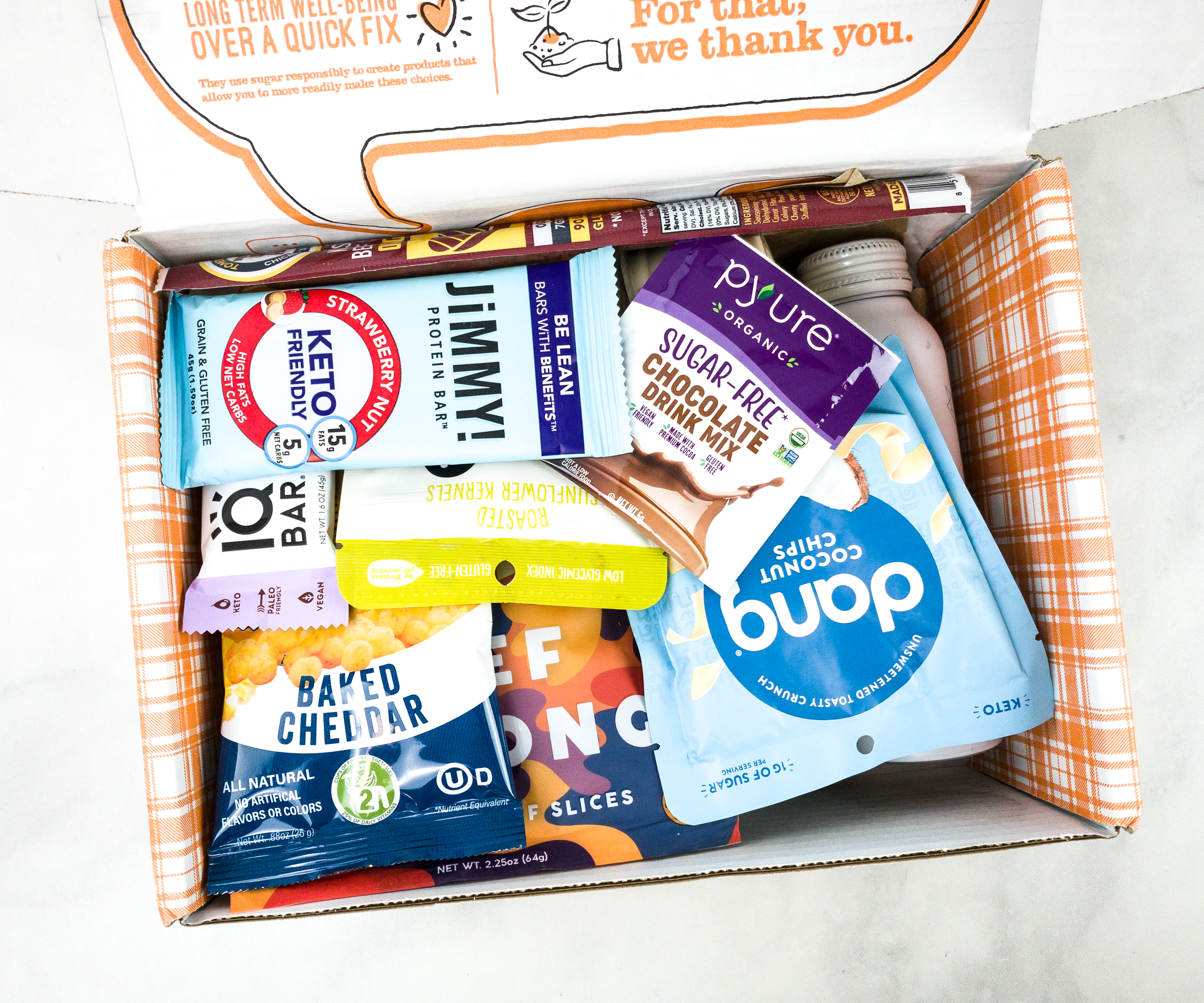 The box has no extra packaging, fillers, or squiggles.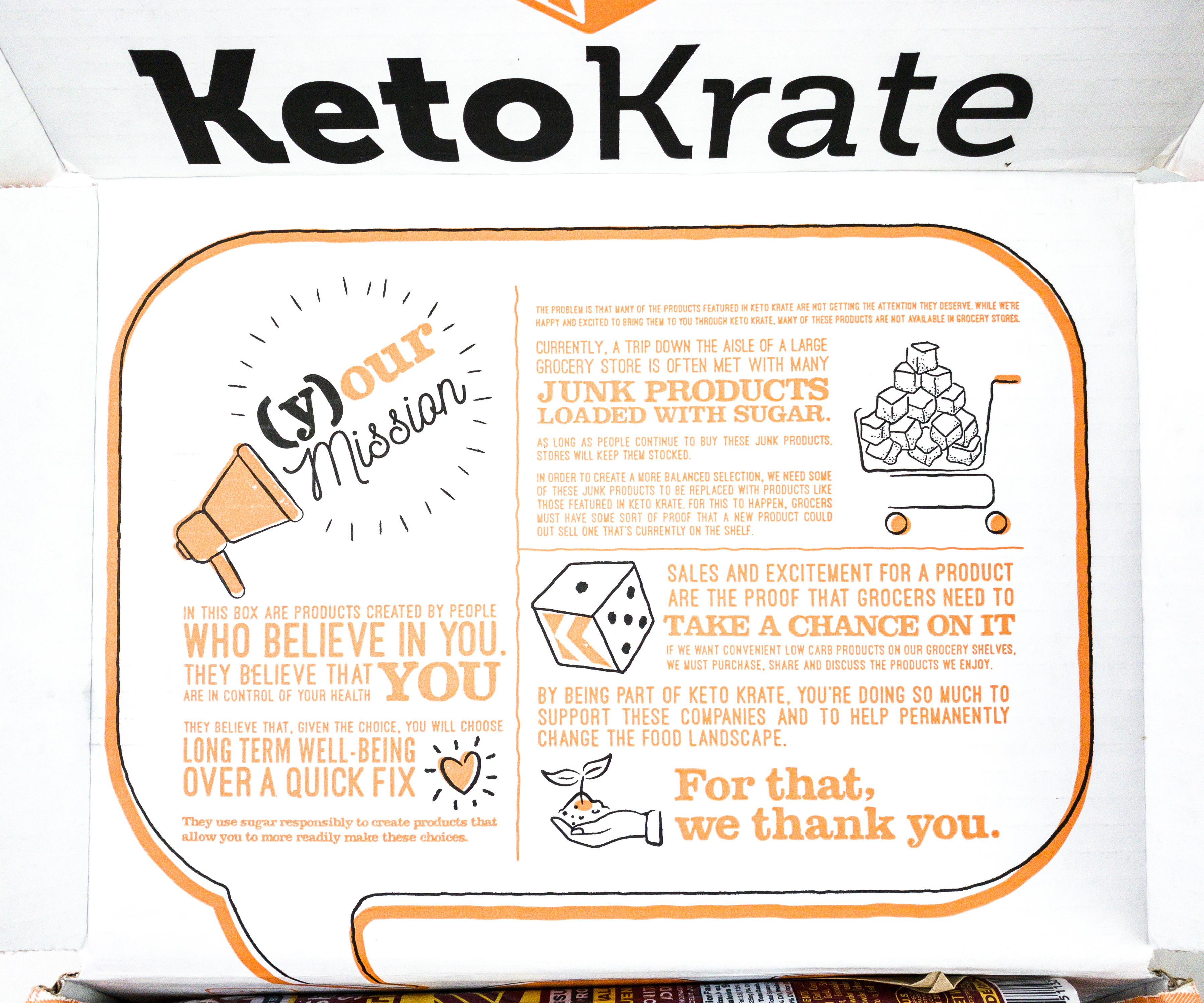 The inner lid of the box contains some positive messages and more information about the snacks they feature.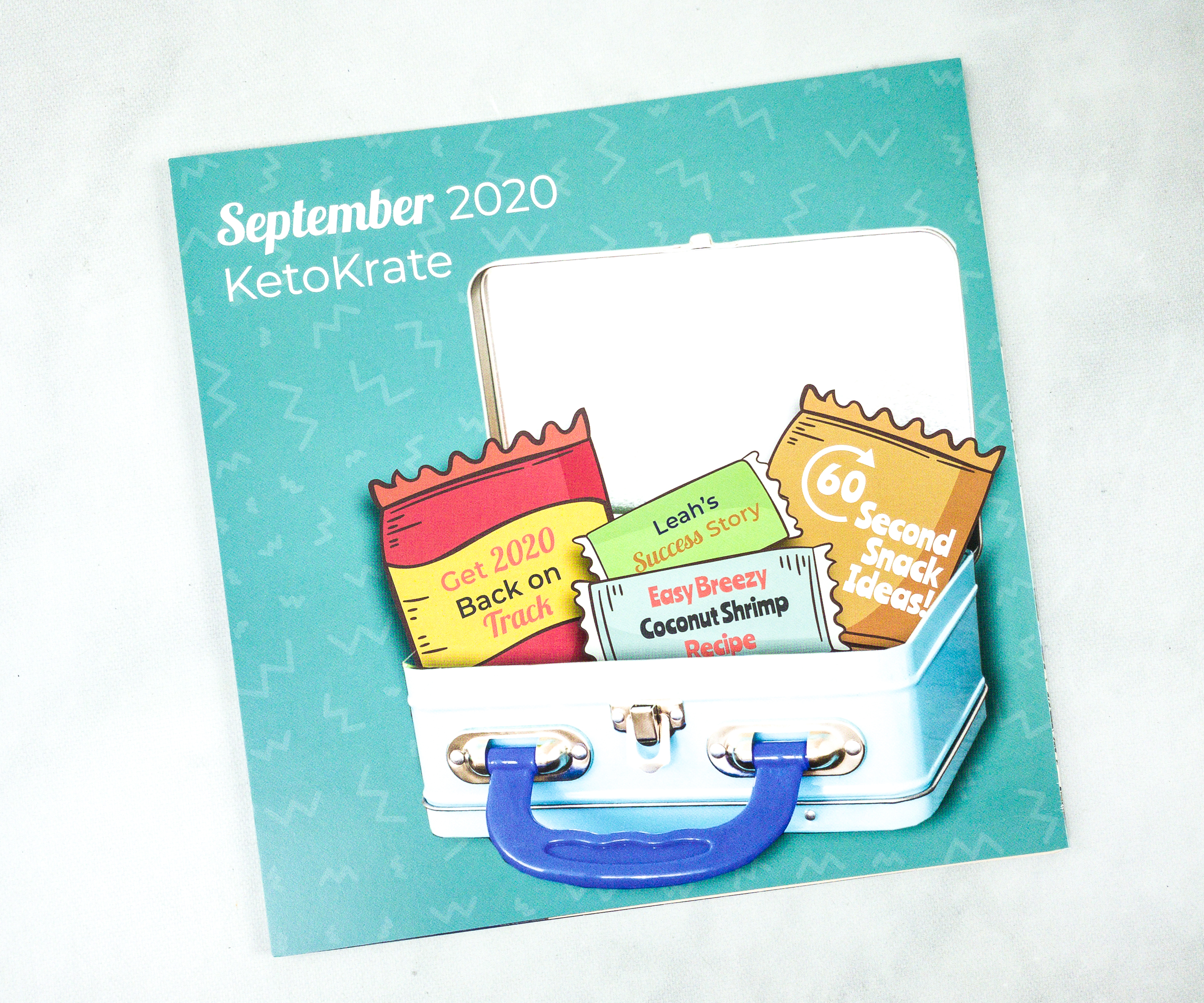 Here's this month's KetoKrate booklet!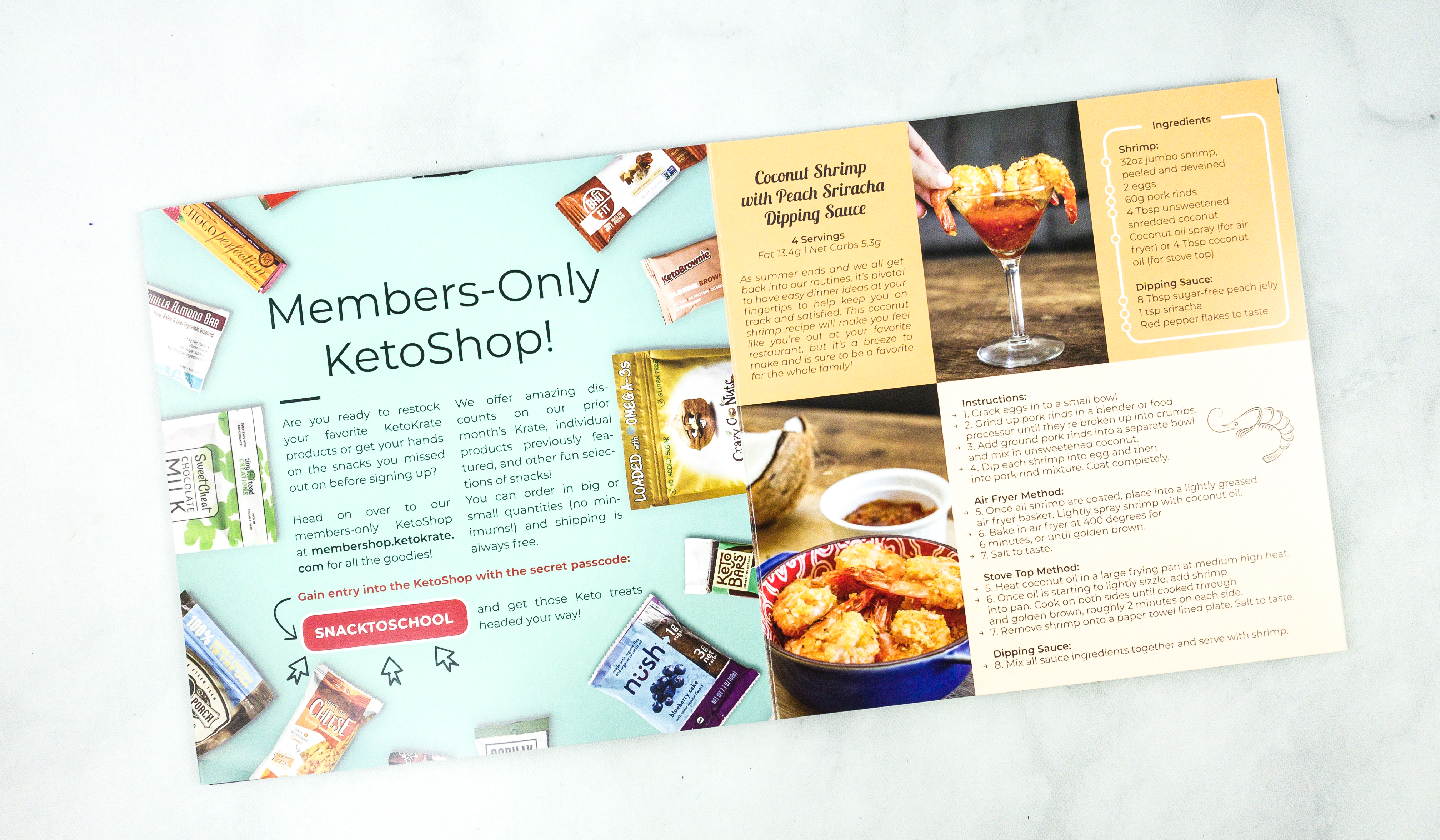 It features inspiring stories of people who are on a keto diet, plus tips!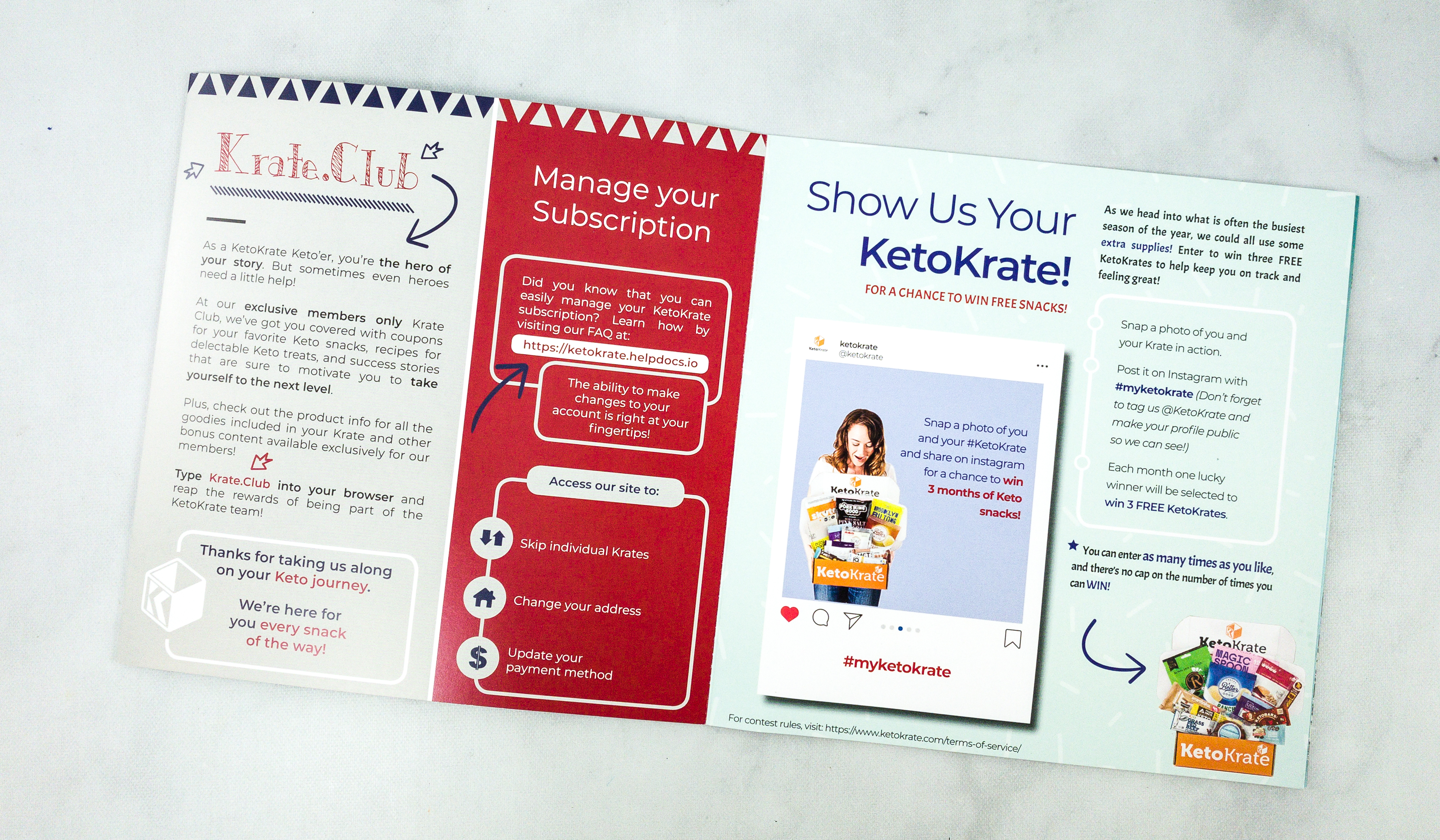 This part of the booklet has instructions on how to manage your subscription and how to access the members-only KetoShop!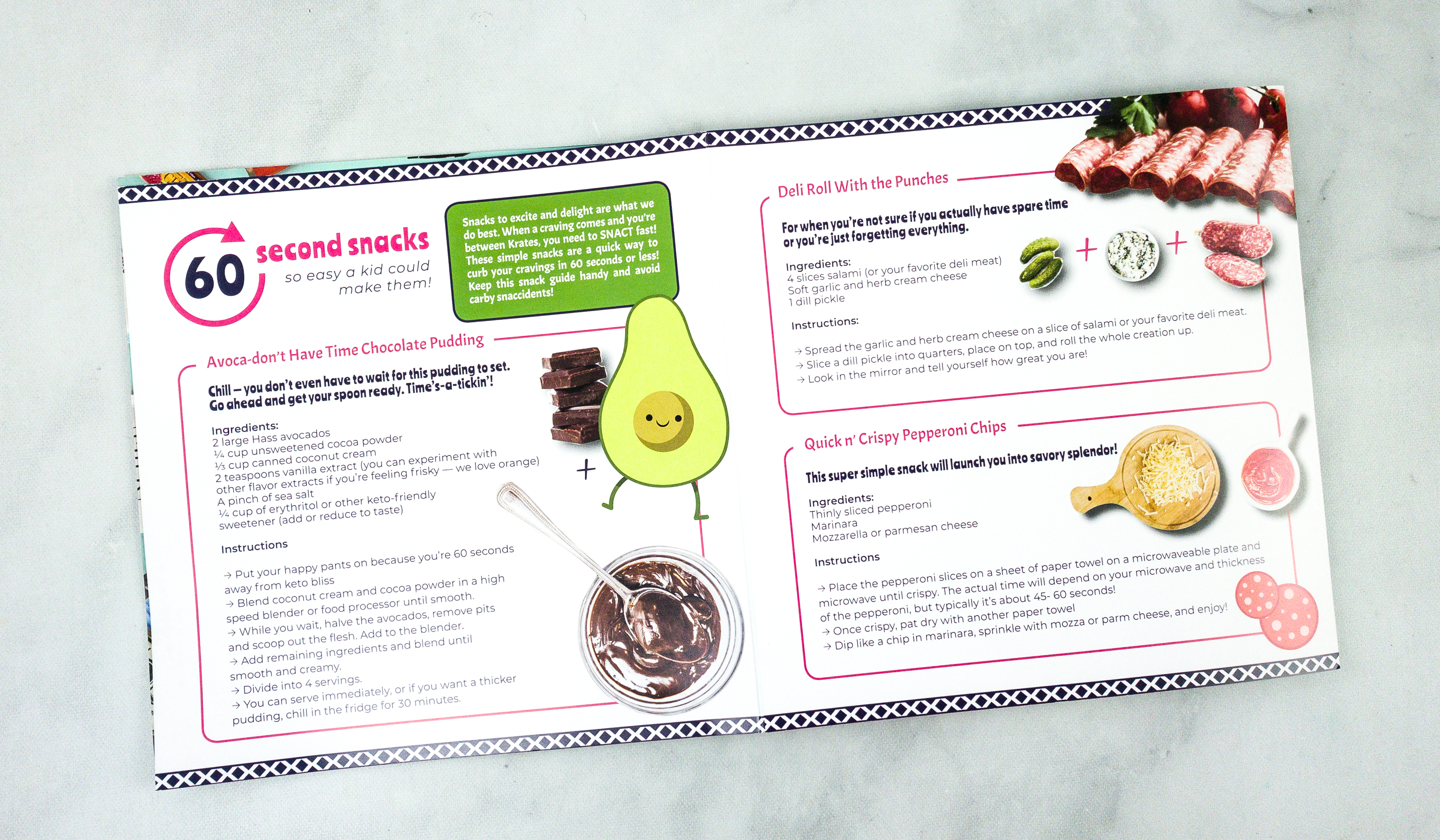 Next up, we have some Keto-friendly recipes!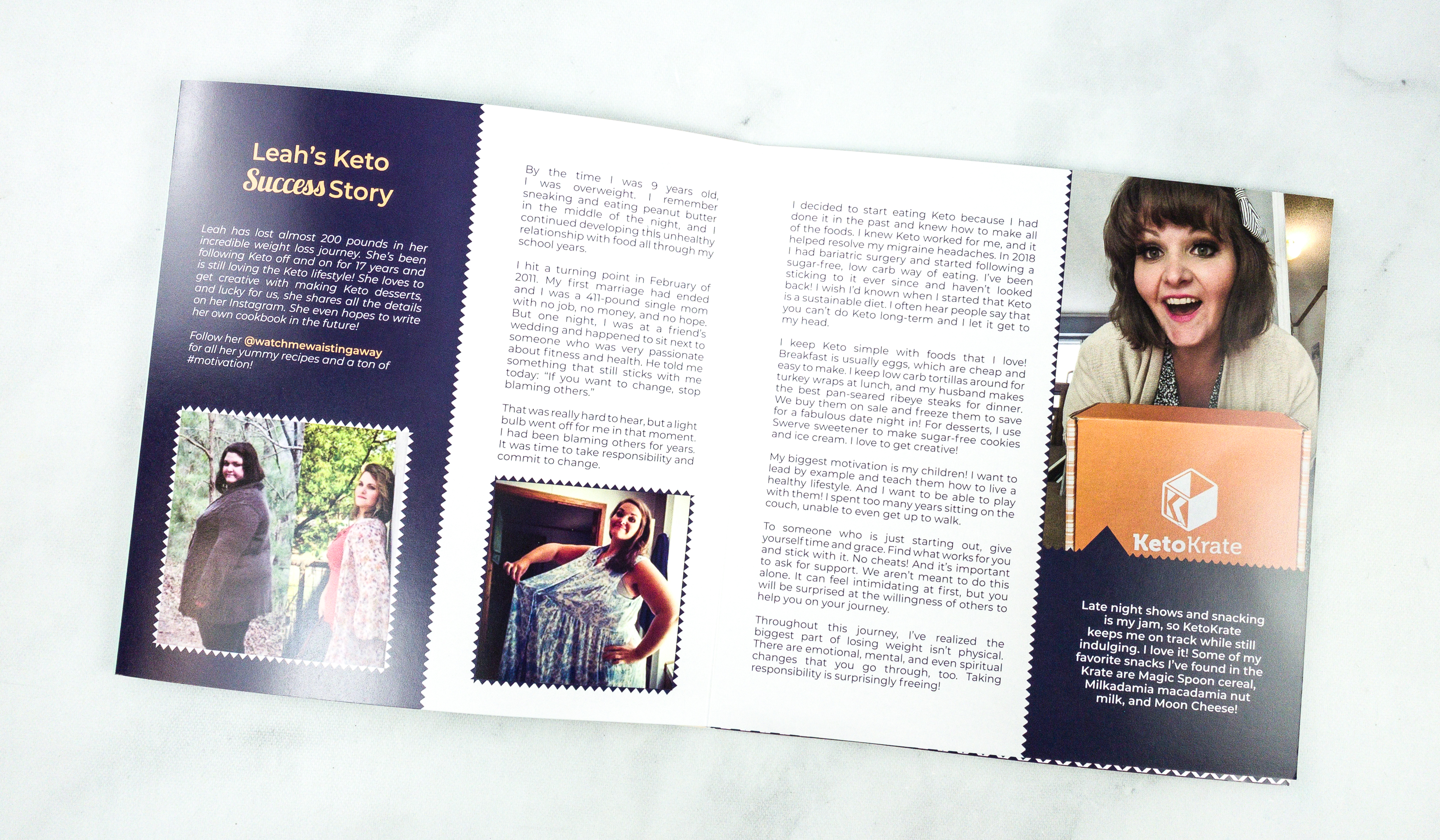 Here's another keto success story for inspiration!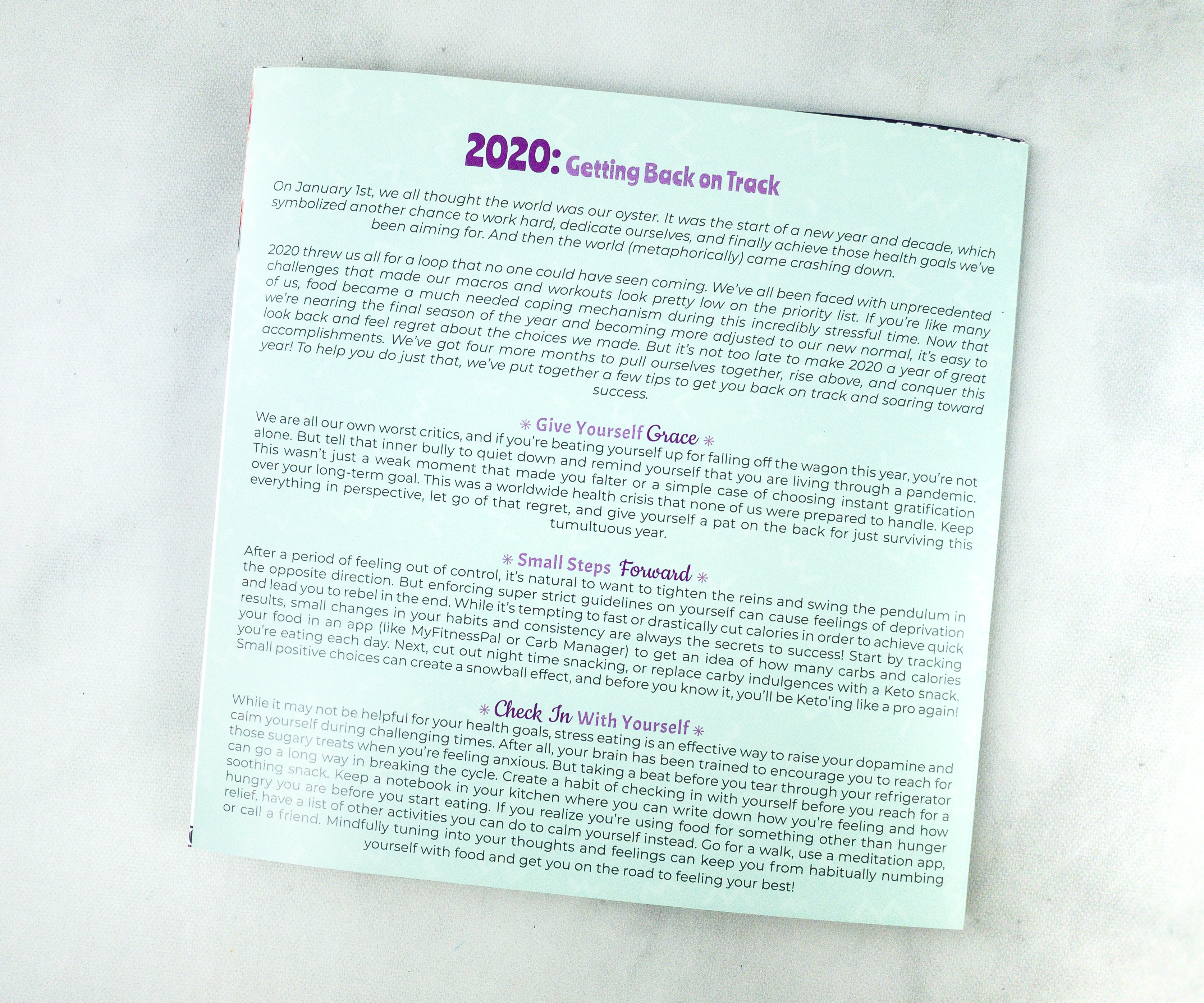 At the back, there are other positive messages to help keep us motivated!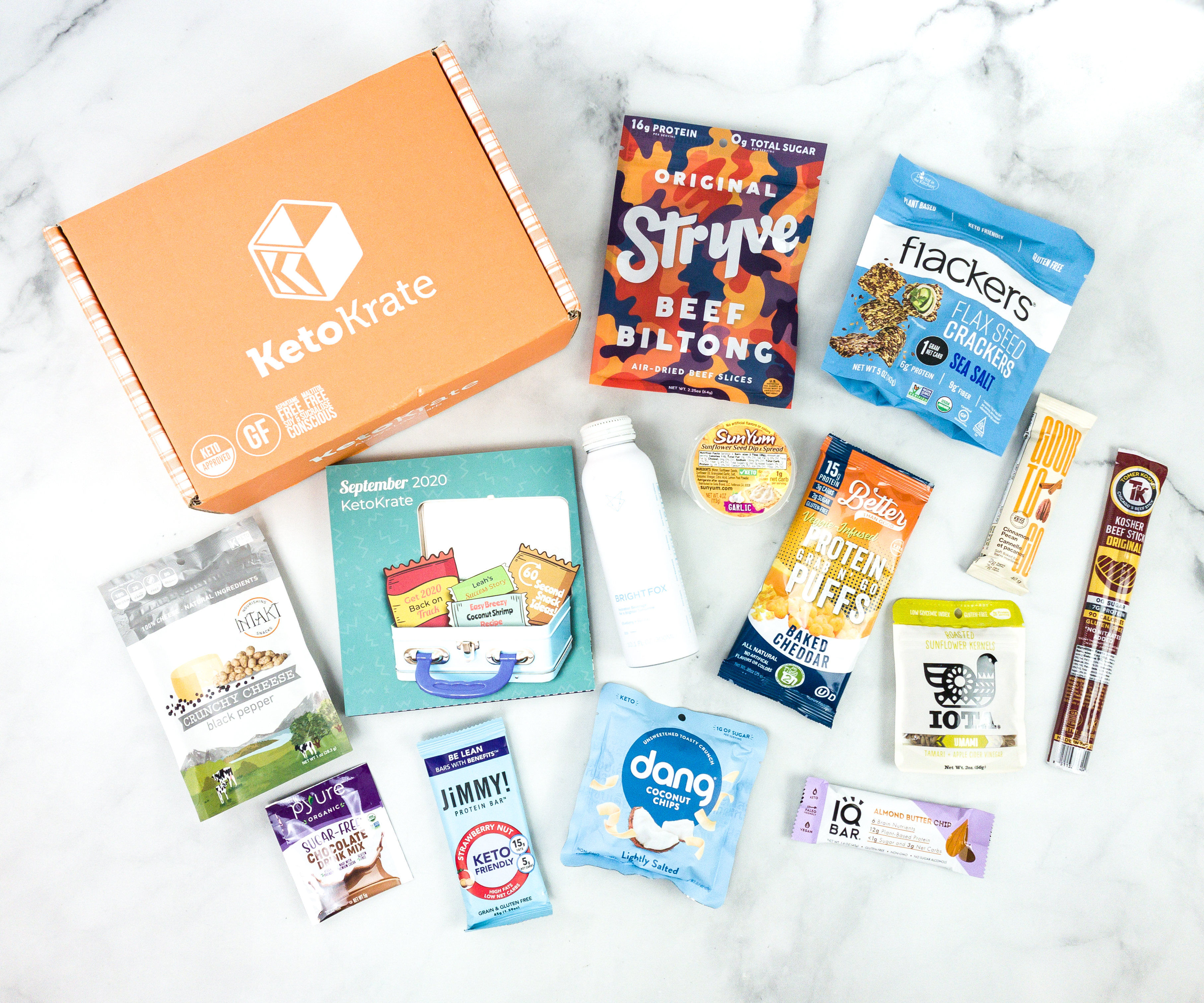 Everything in my box!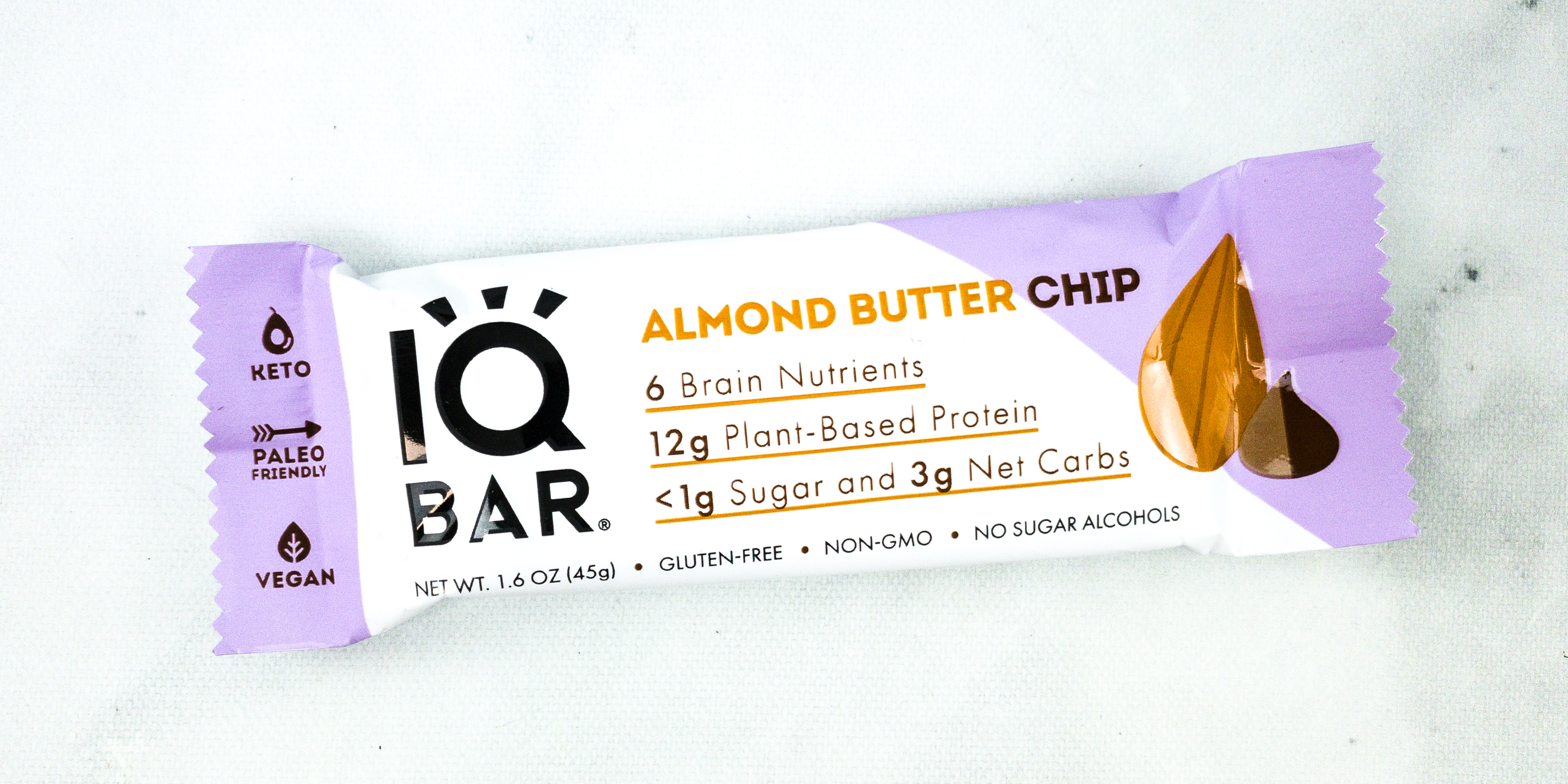 IQ Bar Almond Butter Chip ($2.08) This snack bar not only keeps your tummy full but also helps your brain to focus. It contains brain-boosting nutrients including Lion's Mane for mental sharpness and MCTs for mental energy.
It tastes pretty good, just like my usual almond butter snacks, and I love that it came in a pack so I can easily take this with me and eat it anywhere. This bar is the perfect on-the-go snack!
Good To Go Cinnamon Pecan Soft Baked Bar ($2.55) This one is a soft-baked bar that has a somewhat cake-y texture that I adore! It's so soft and crumbly!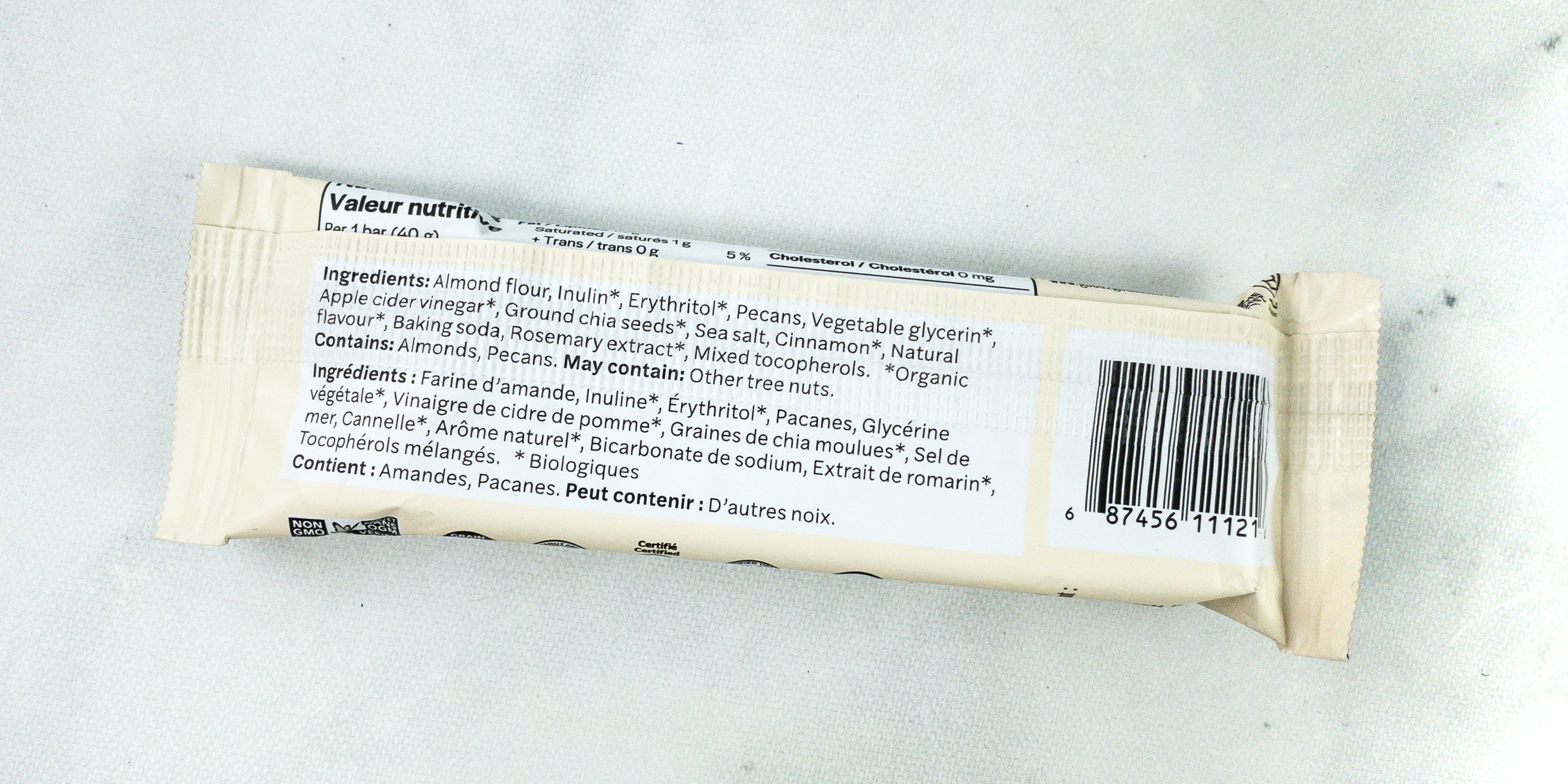 I received the Cinnamon Pecan flavor and it had just the right amount of sweetness. I find that this works great as a meal replacement because it's very filling!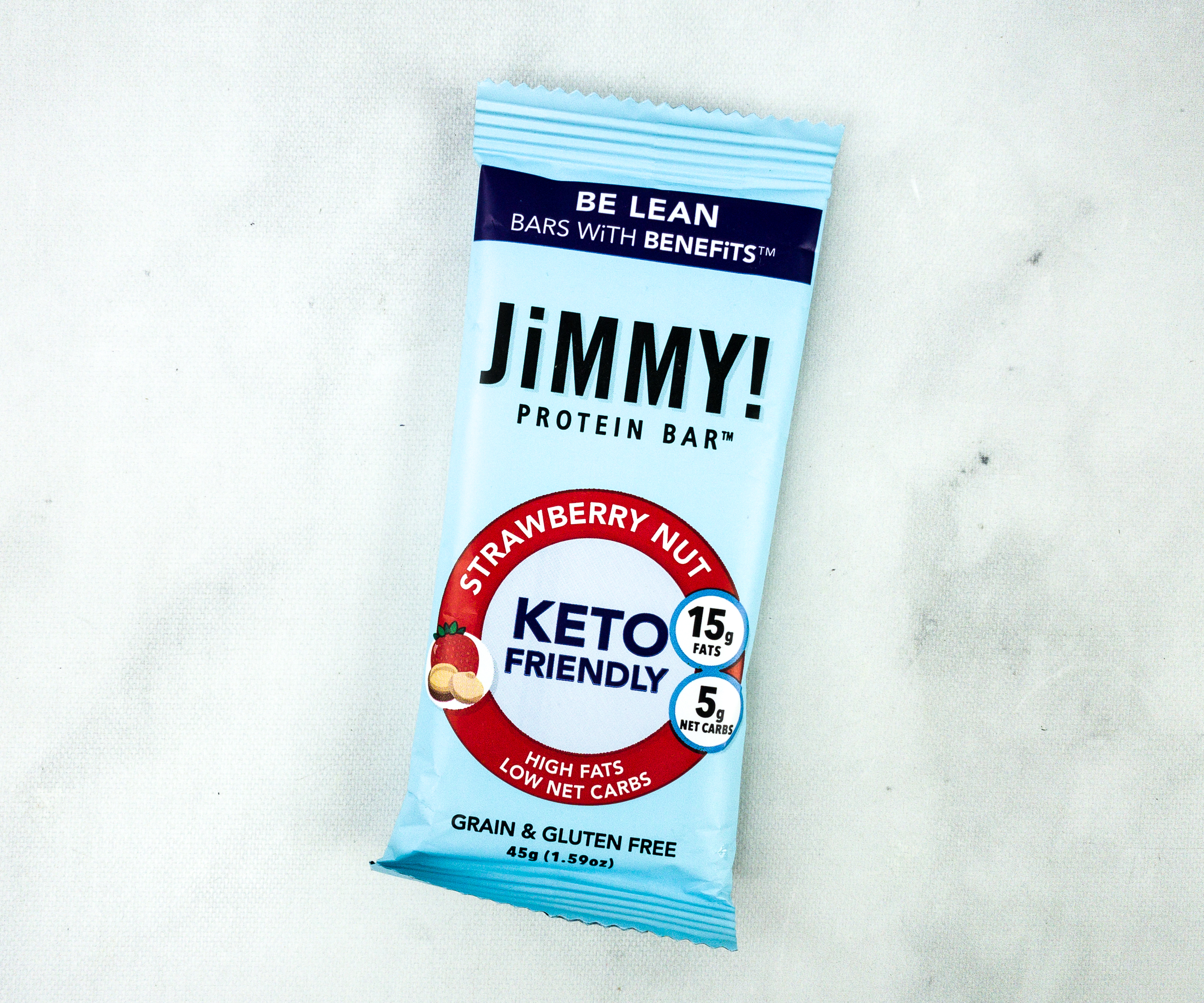 Jimmy! Strawberry Nut Protein Bar ($2.91) Here's another keto-friendly bar and this time it has a balance of strawberries, macadamia nuts, almonds, peanuts, and even dark chocolate. It's a perfect keto snack for people like me who have a sweet tooth!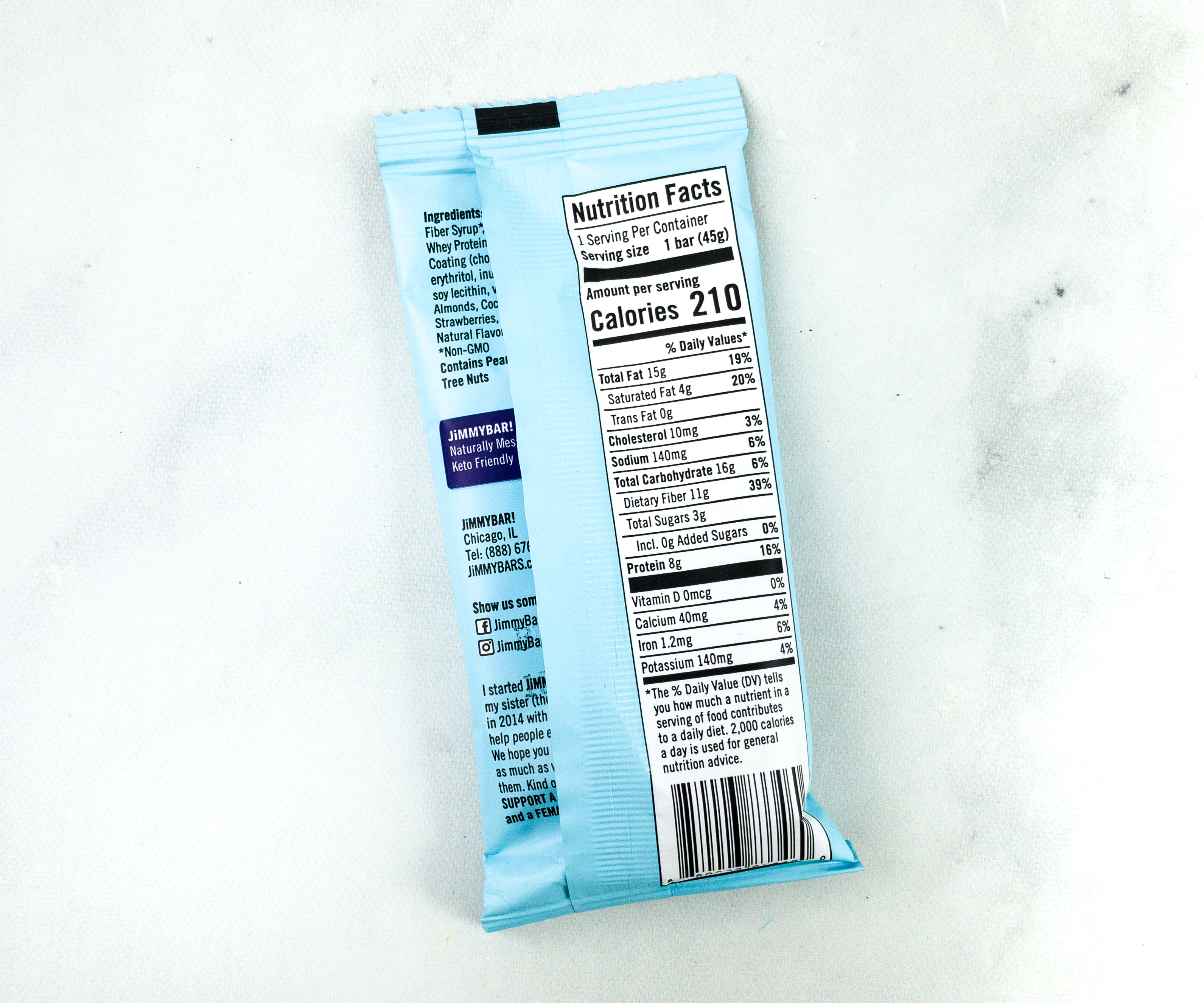 It has no preservatives and it's really surprising that it's low in carbs, given the amazingly sweet taste of this bar!
Better Than Good Baked Cheddar Protein Puffs ($3.24) I just love how light and flavorful these puffs are. They make a nice alternative to the usual carb-loaded protein snacks!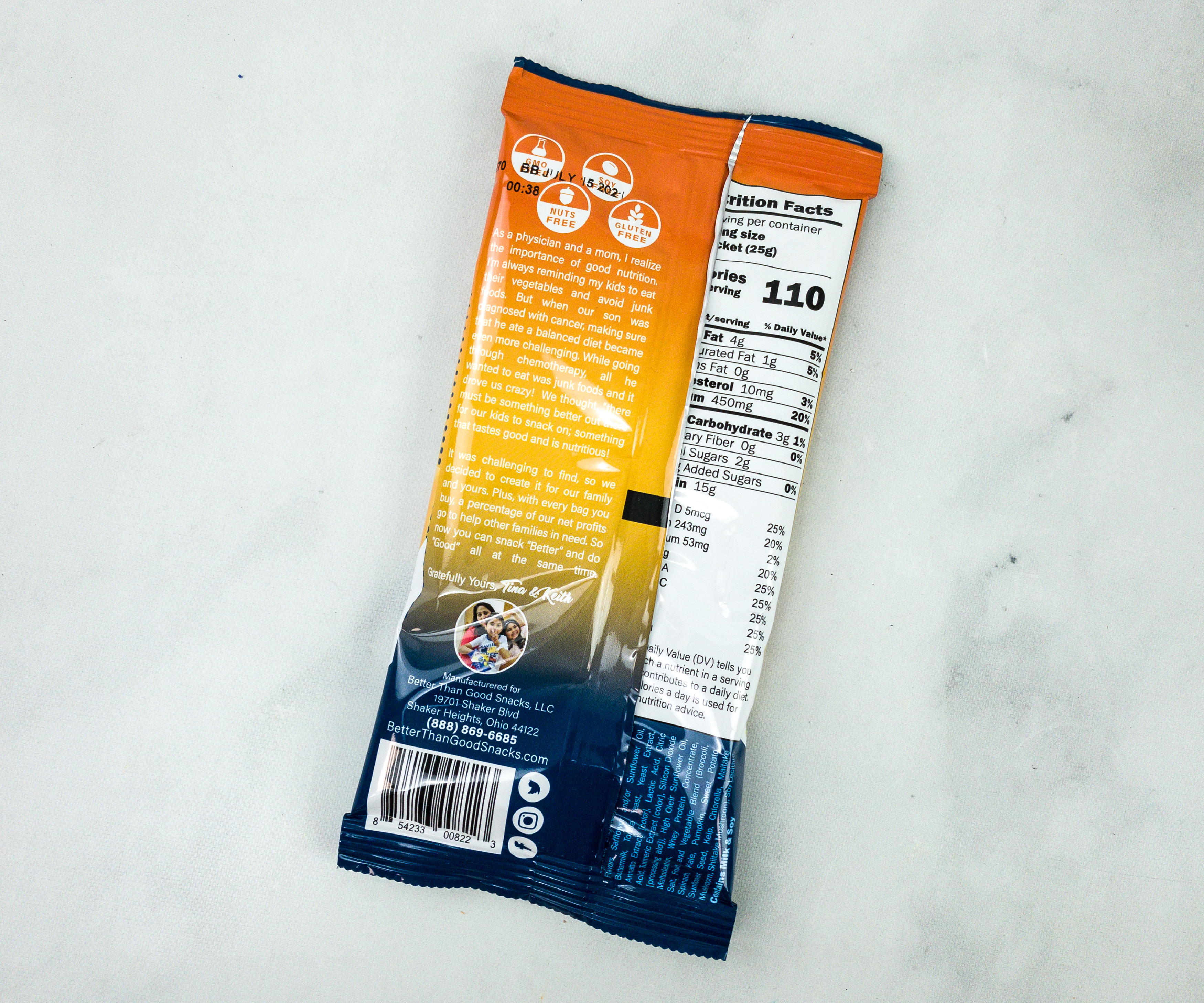 Packed with a satisfyingly cheesy flavor, this snack also comes with protein and calcium. My only problem with this is that it didn't come in a big bag!
Iota Roasted Sunflower Kernels ($2.59) We love munching on sunflower seeds so I'm so happy to get this and see that they're already out of the shell. Now, we can enjoy eating them without the hassle!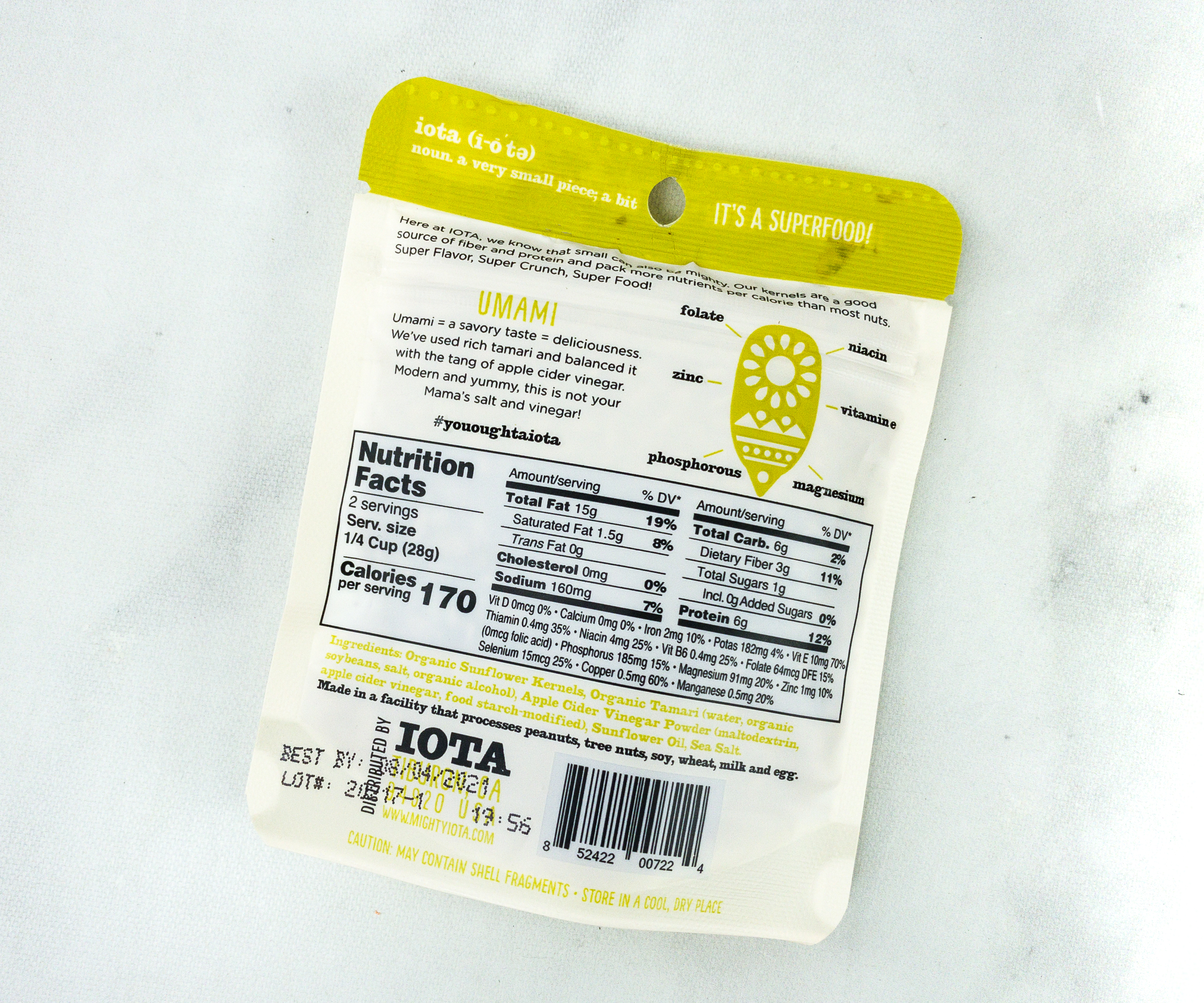 I like this flavor, a well-balanced blend of rich tamari and apple cider vinegar. It's a great snack for movie nights!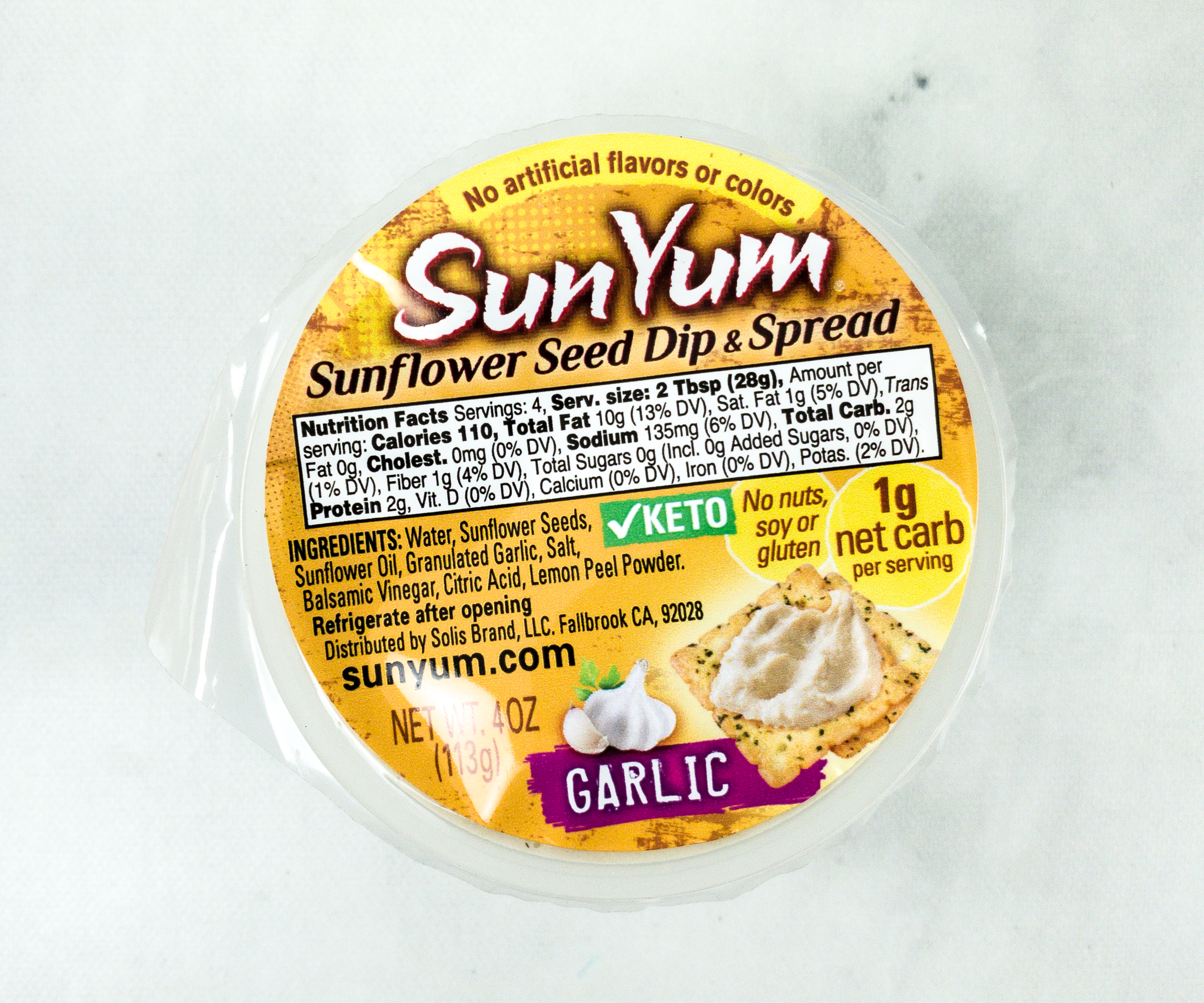 SunYum Sunflower Seed Dip & Spread ($1.87) This sunflower seed-based dip tastes great with crackers and as a spread for sandwiches. It has a mild garlic flavor which I liked and the texture is also good. It's not too goopy!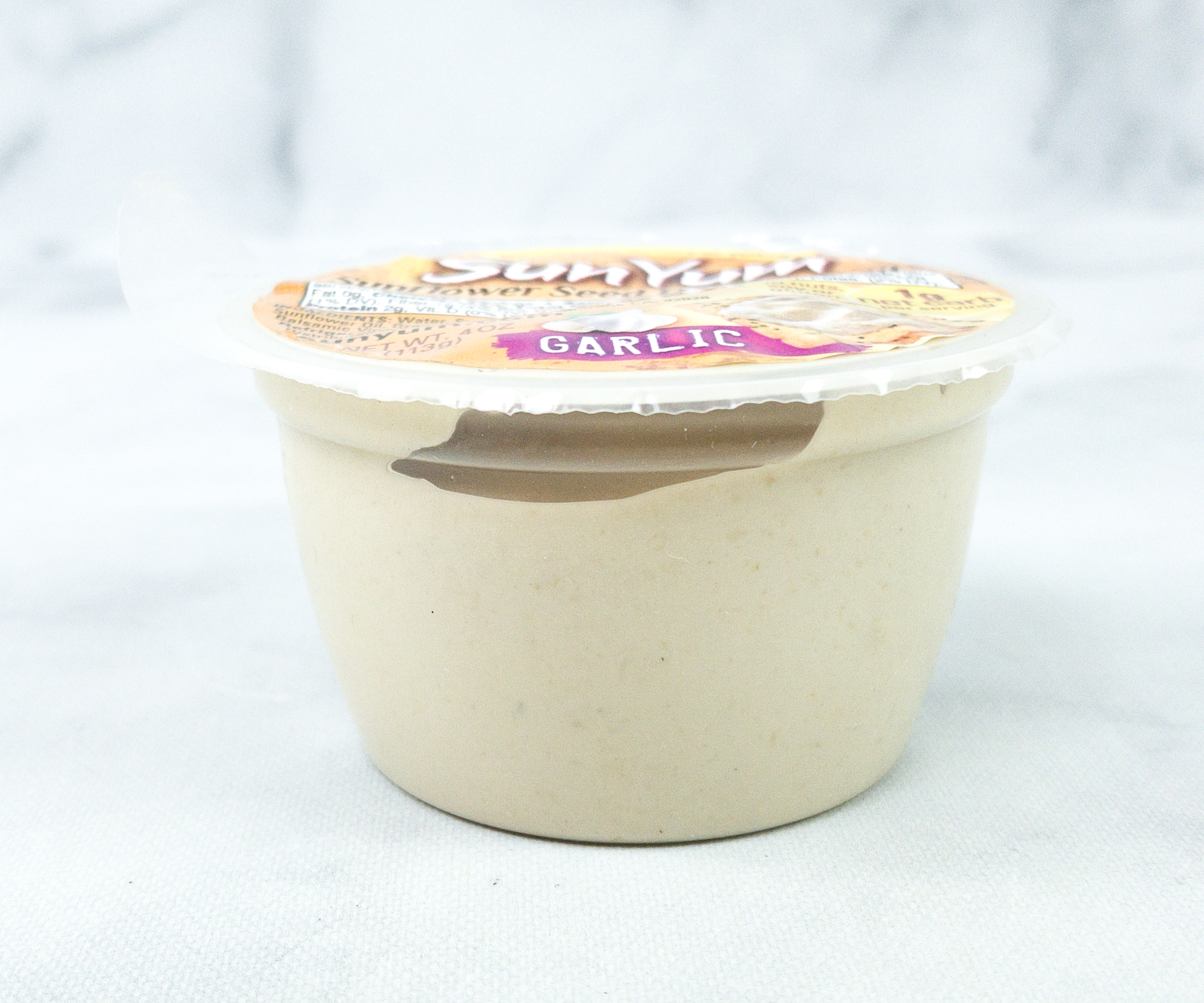 It is 100% plant-based and it has no artificial flavors, colors, and preservatives. It's a yummy dip that even kids enjoy!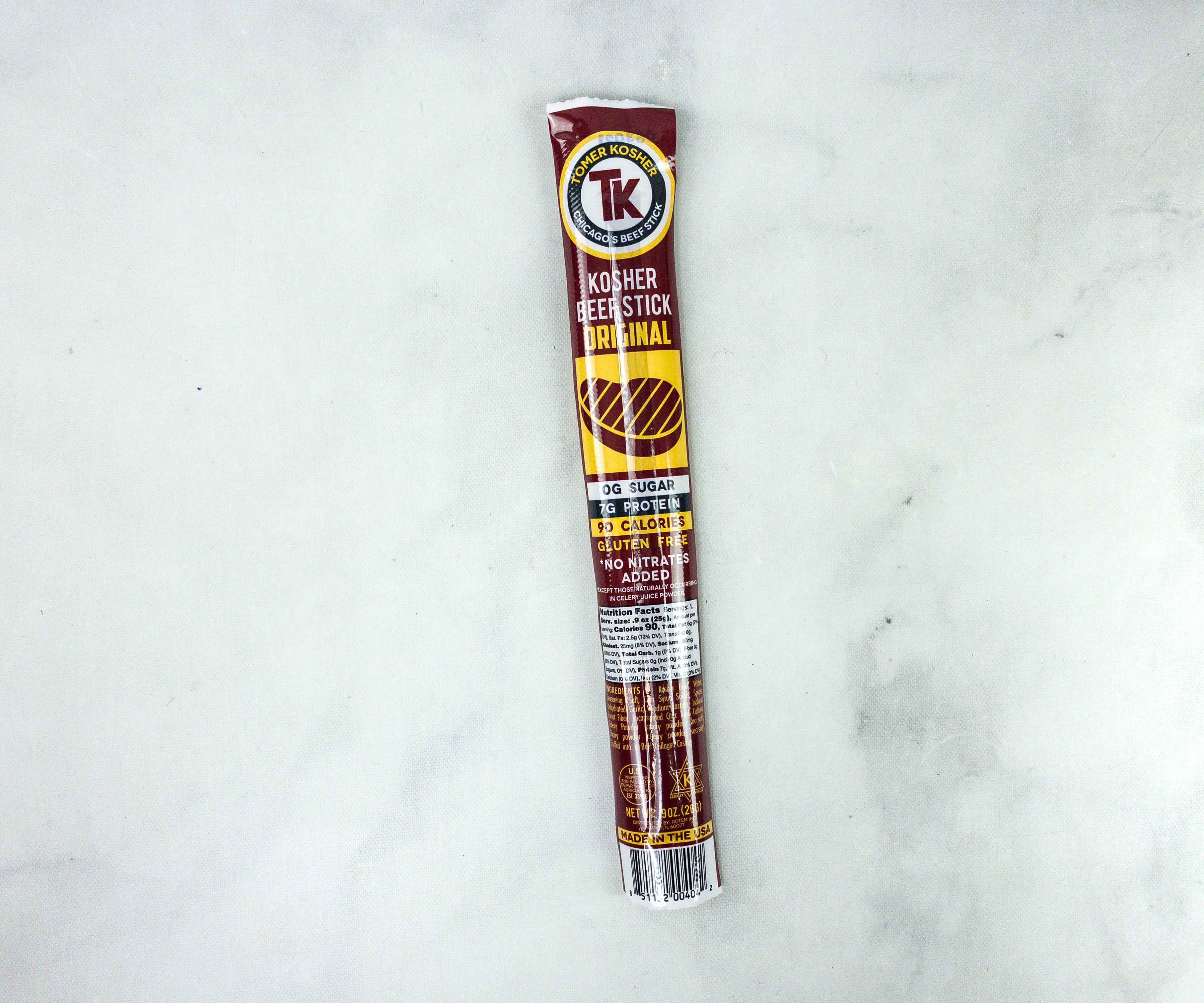 Tomer Kosher Original Beef Stick ($1.04) Made with natural beef, this snack stick is a delicious way of getting protein minus the carbs. It contains no soy or dairy!
The only used minimal spices so the beefy flavor remained!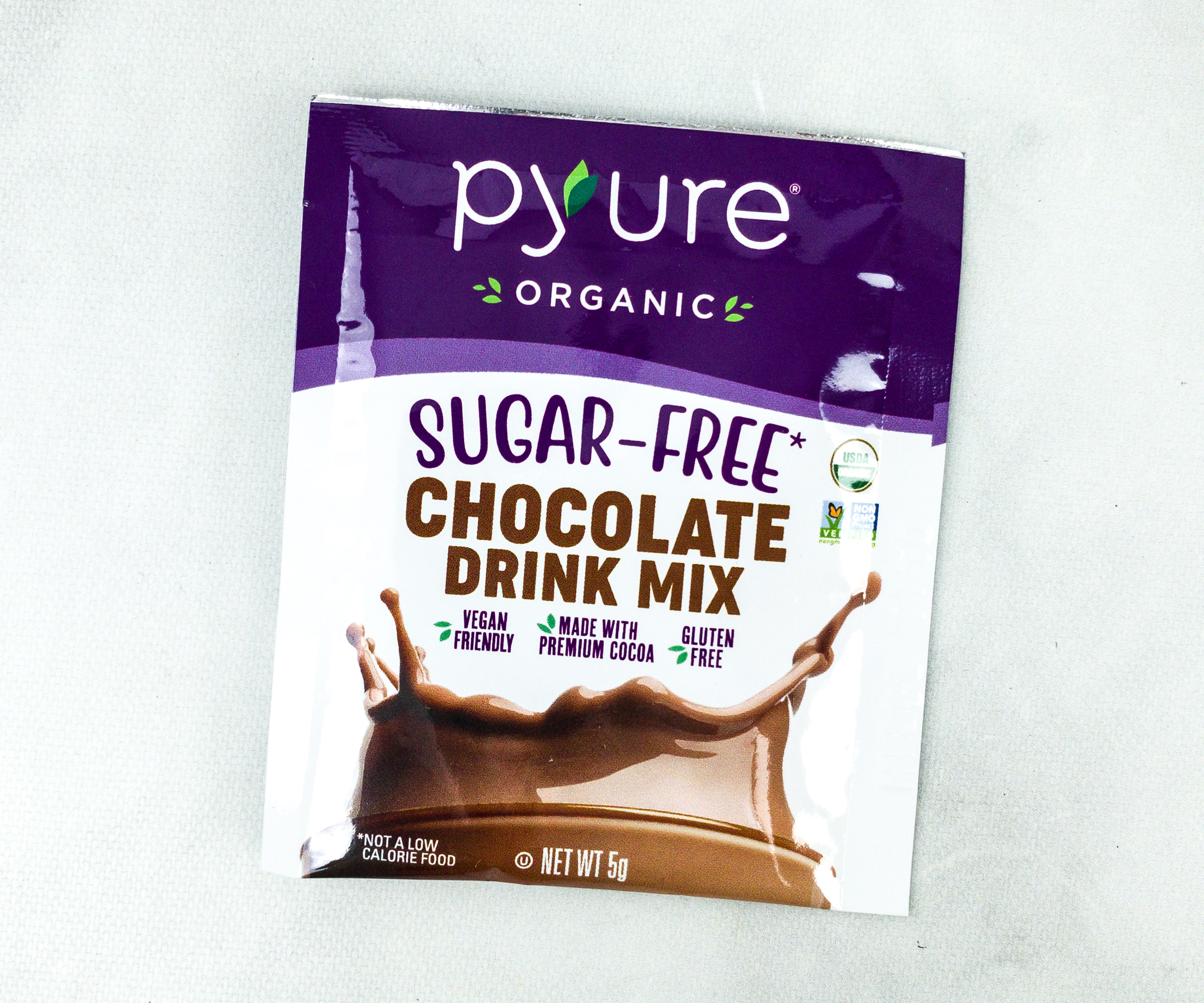 Pyure Organic Sugar-Free Chocolate Drink Mix ($0.20) Who says keto dieters can't enjoy chocolate? This one is a keto-friendly chocolate mix made with organic cocoa powder. It's vegan-friendly and gluten-free as well.
To prepare, stir the contents of this packet into 8 oz of milk or any milk alternative. It turned out rich and creamy so I like it!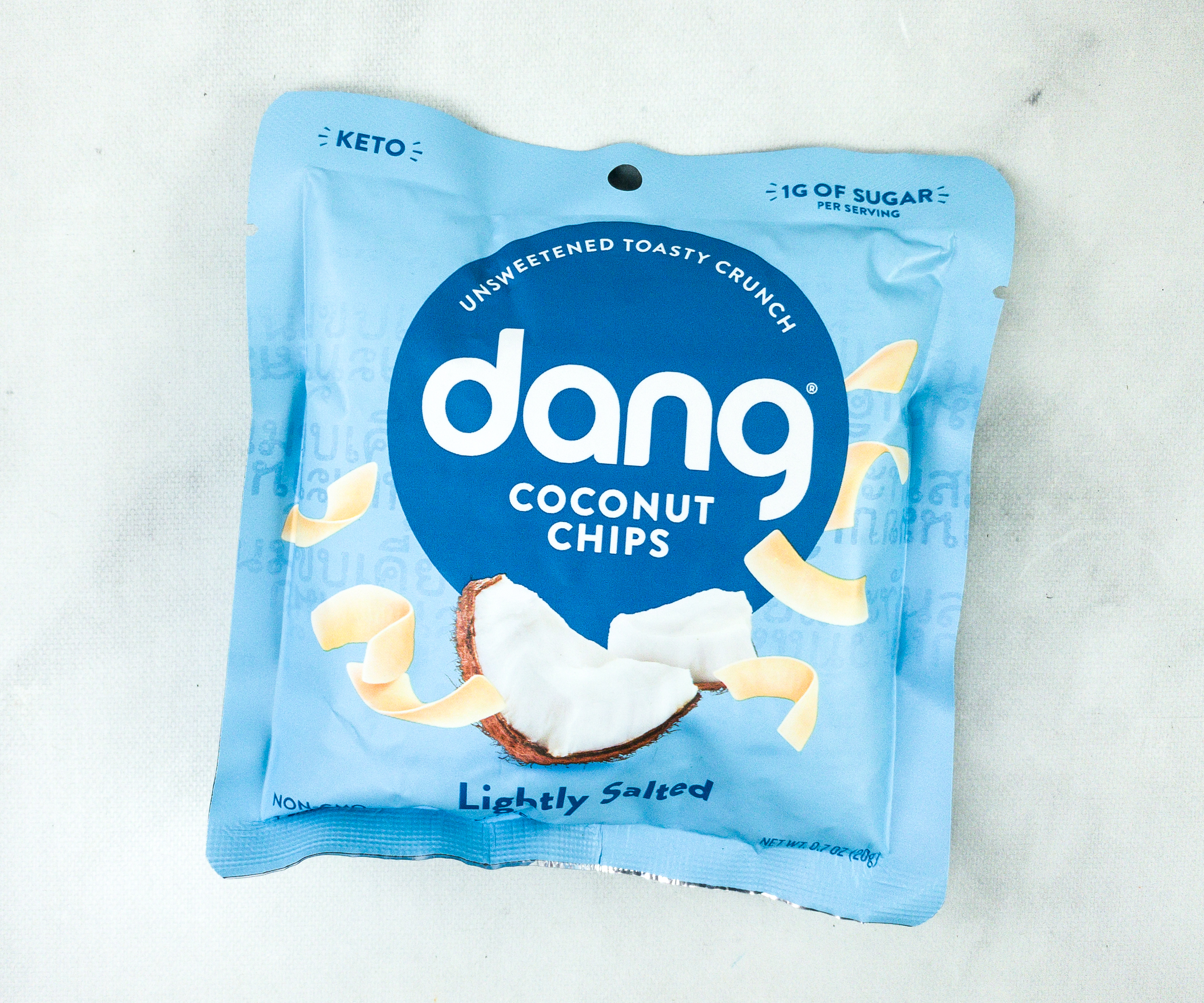 Dang Lightly Salted Coconut Chips ($0.87) Thai coconut meat was toasted to perfection to create this amazing snack! It's lightly salted, which enhanced the coconut's natural flavor instead of overpowering it.
This is a great snack to munch on straight out of the bag. You can also crumble it into smaller pieces and use it as a topping for your smoothie. It adds a nice crunch and texture!
Intakt Crunchy Cheese Crisps Keto Snack in Black Pepper ($3.25) This is just like a cheese puff snack but better! It's deliciously cheesy but it's not too salty or greasy like other keto cheese crips that I have tried.
This is perfect to munch on for movie nights but it's so crunchy I feel like this will be great to add on top of a steaming hot bowl of soup.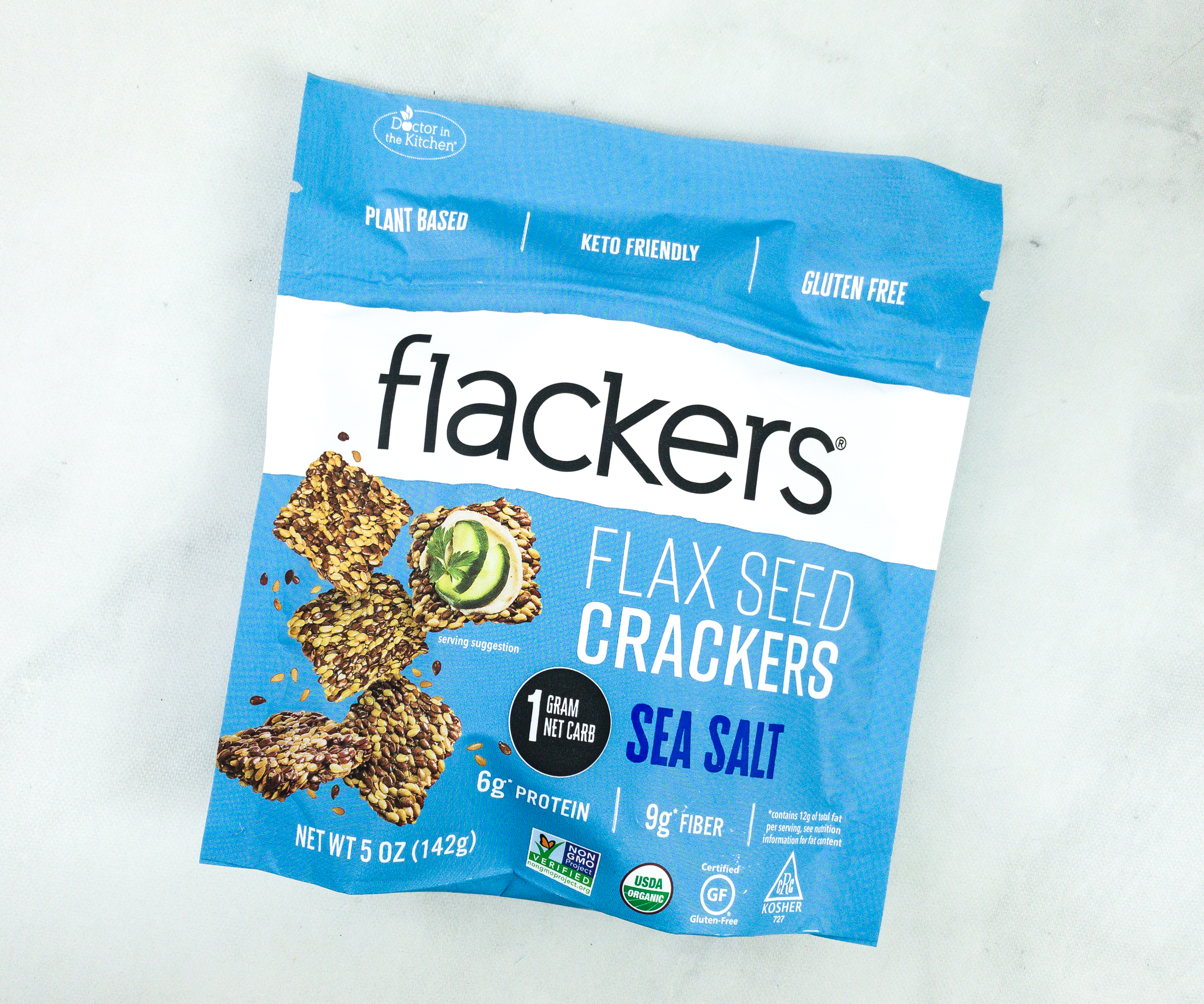 Flackers Flax Seed Sea Salt Crackers ($5.99) Flaxseed is known to be loaded with nutrients! It helps improves cholesterol levels and it's also rich in dietary fiber. This bag of crackers is made of flaxseed and flavored with sea salt and apple cider vinegar.
It's actually good on its own but I also tried dipping it in the sunflower seed dip from this box and it's definitely a match made in heaven!
Original Stryve Beef Biltong Beef Slices ($6.18) Air dried to lock in the flavor and nutrients, these beef slices are pretty tasty!
I swear it tastes better than it looks! The meat is of high quality as it's tender and delicious. You will seriously find yourself wanting more after each bite!
Bright Fox Hydration Beverage ($3.33) They also sent a hydration beverage that I actually thought was just water in fancy packaging but it isn't.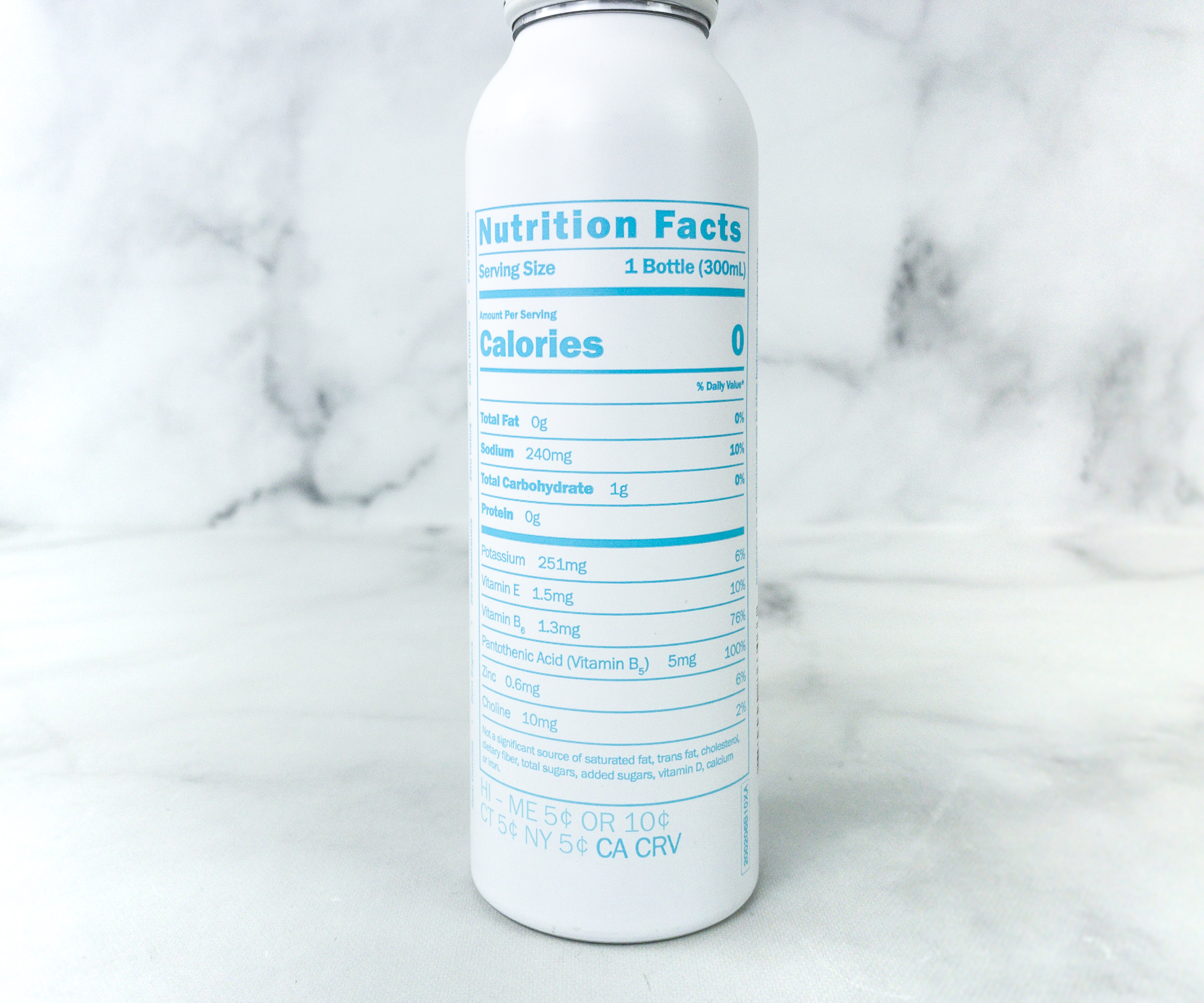 It's packed with vitamins and minerals that help support the body's immune system. It also has antioxidants and electrolytes that optimize hydration!
I have the Blueberry + Vanilla variant and it's light yet very refreshing!
It's another excellent low carb snack selection from KetoKrate! The box includes not just keto snacks but also keto drinks that we can enjoy. I enjoyed everything in the box, but if I have to pick a favorite it would be the sunflower seed dip. It tastes so good and it's also versatile as it pairs well with crackers, bread, and other types of snacks. Both of the cheese puffs in this box were also really good! Overall, I had an amazing experience with this month's box. They make it easy for keto dieters to find delicious snacks that they won't be guilty of and that's really awesome!
What do you think of the KetoKrate box?