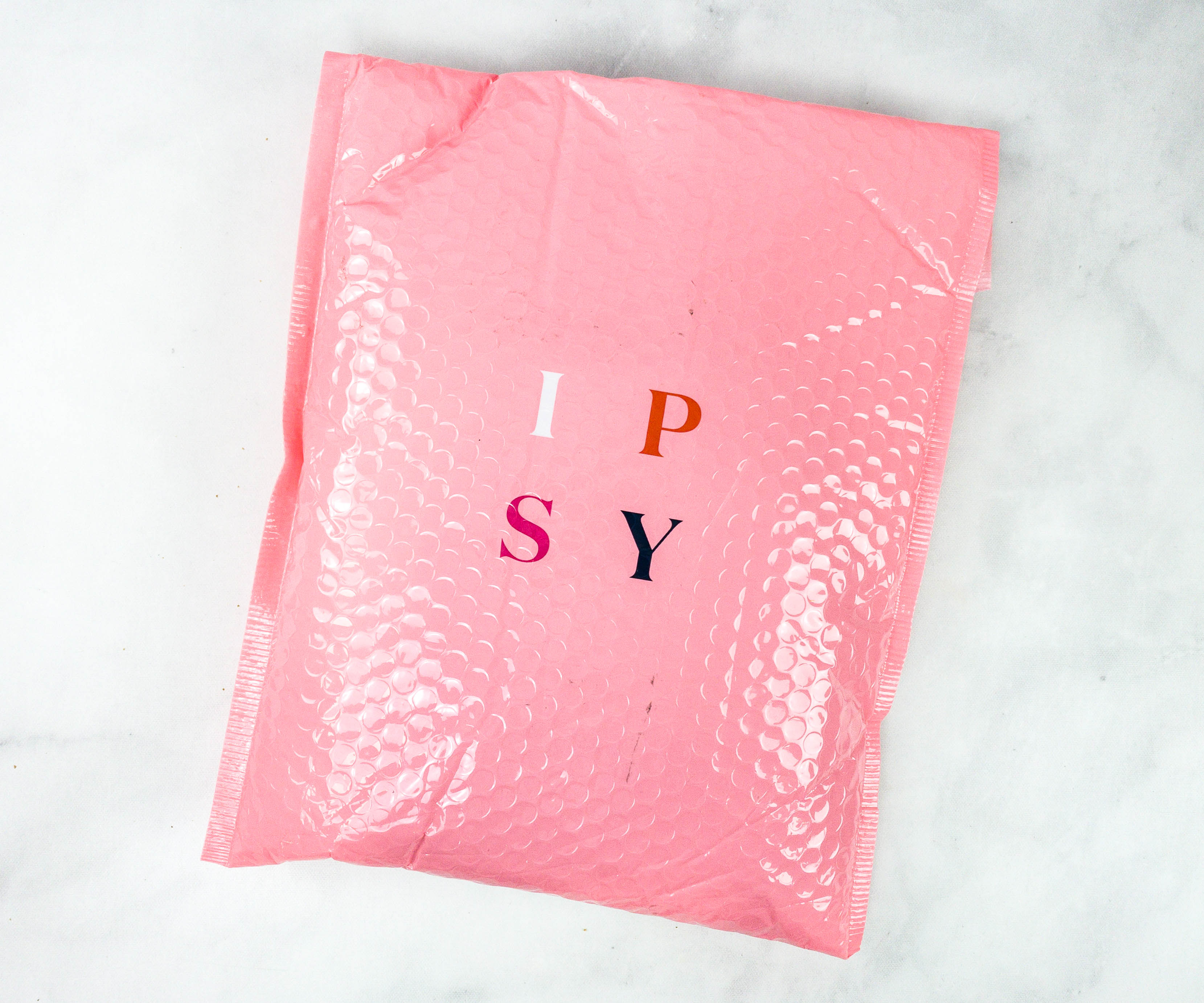 Ipsy Glambag Plus is the upgraded version of the monthly Ipsy Glam Bag. For $25 a month, it contains 5 full-size products from brands you love, plus a deluxe makeup bag with every shipment. The promised value of each box is $120 worth of products. It will contain variations, but there are far fewer compared to the regular Ipsy Glam Bag. Be sure to continue to rate and review your bag to help personalize it to your needs. Check out our Ipsy Glam Bag Plus explainer to find out every detail of this subscription!
Starting last month, Ipsy Glambag Plus subscribers will be choosing three items for their bag, not just 1! See the details here, but note – the dates have now been changed to the 2nd & 3rd of the month!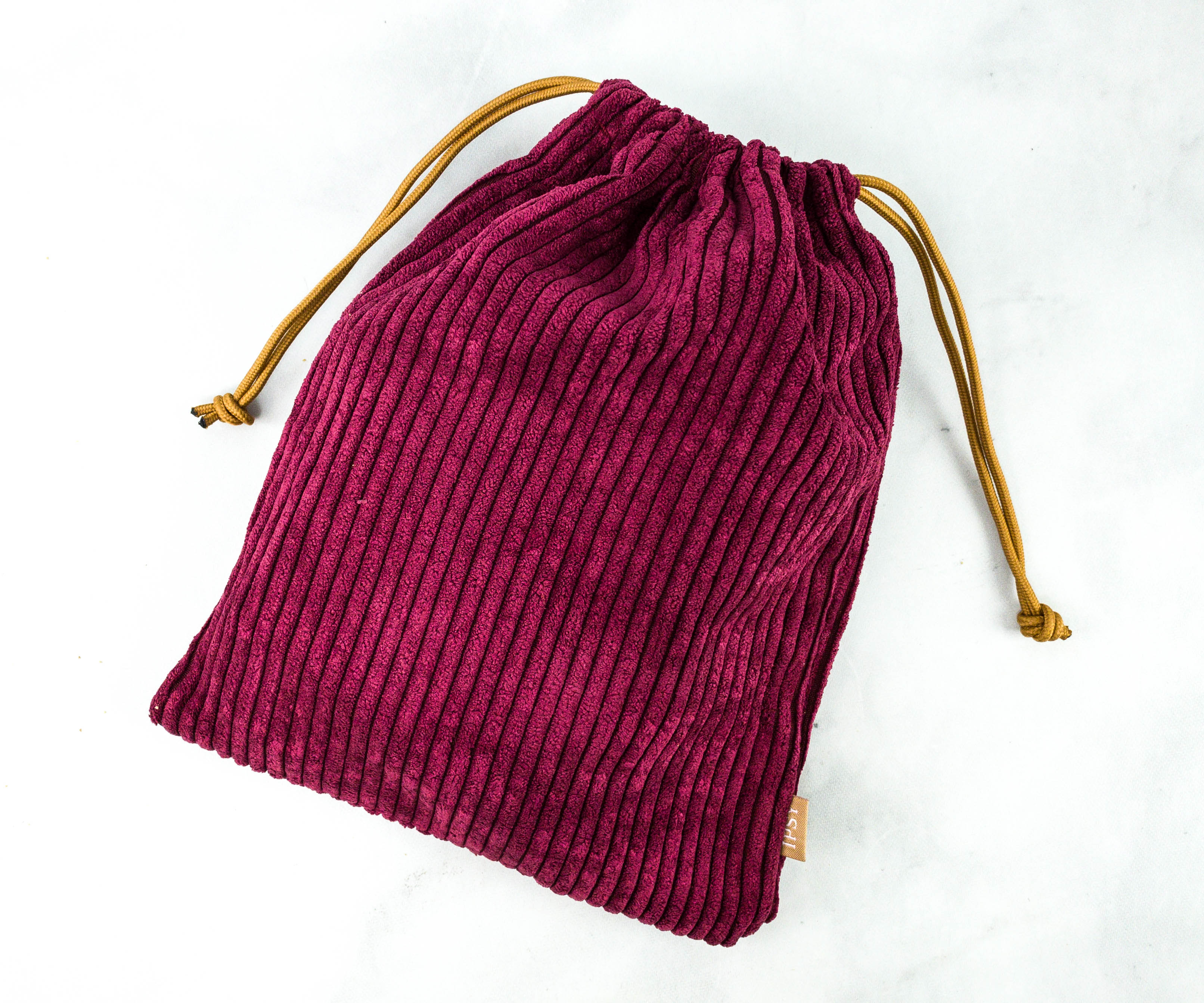 The items came in a maroon-colored corduroy drawstring pouch with tan-colored strings. It also has the IPSY branding on the side tag.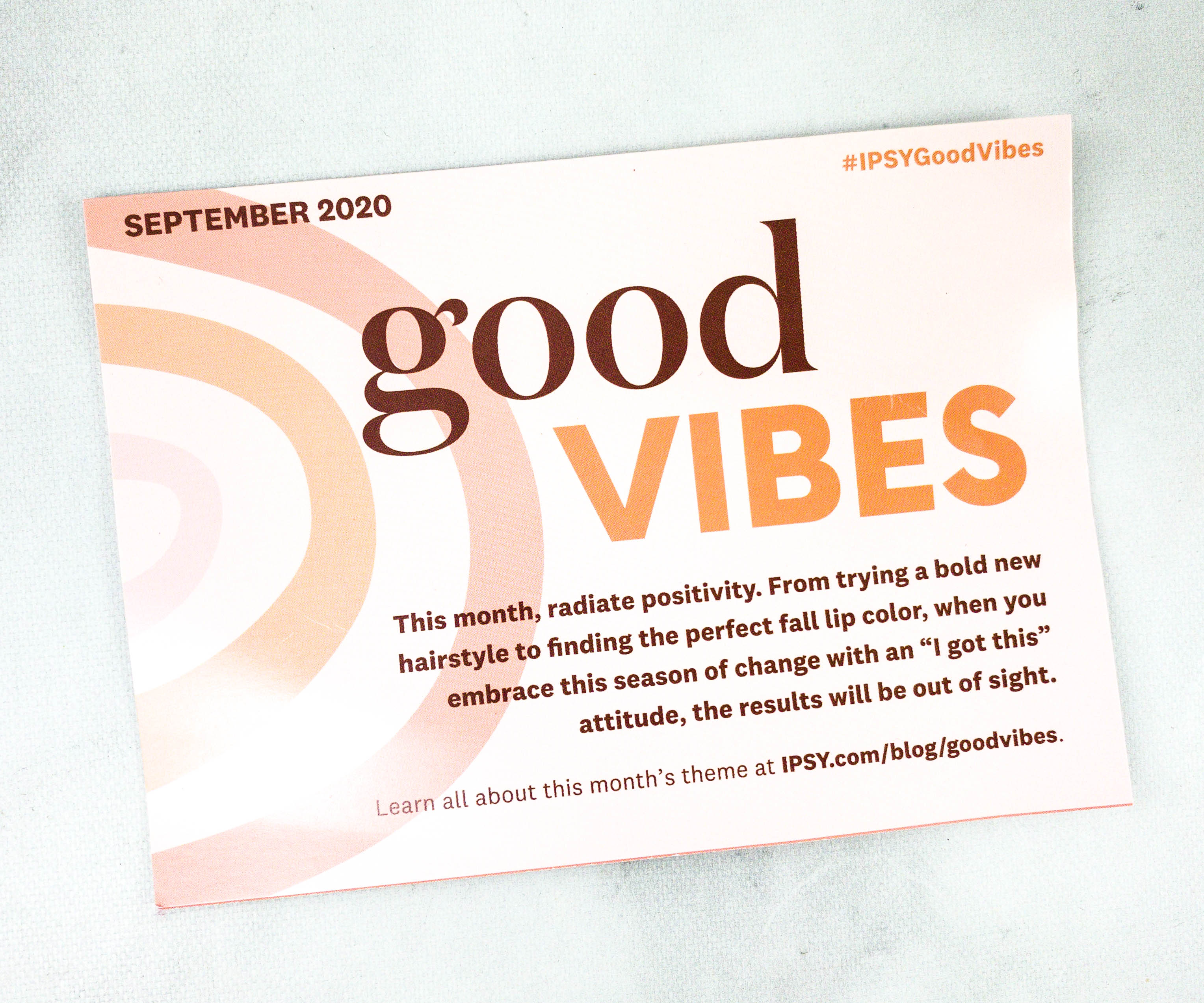 This month's theme is Good Vibes.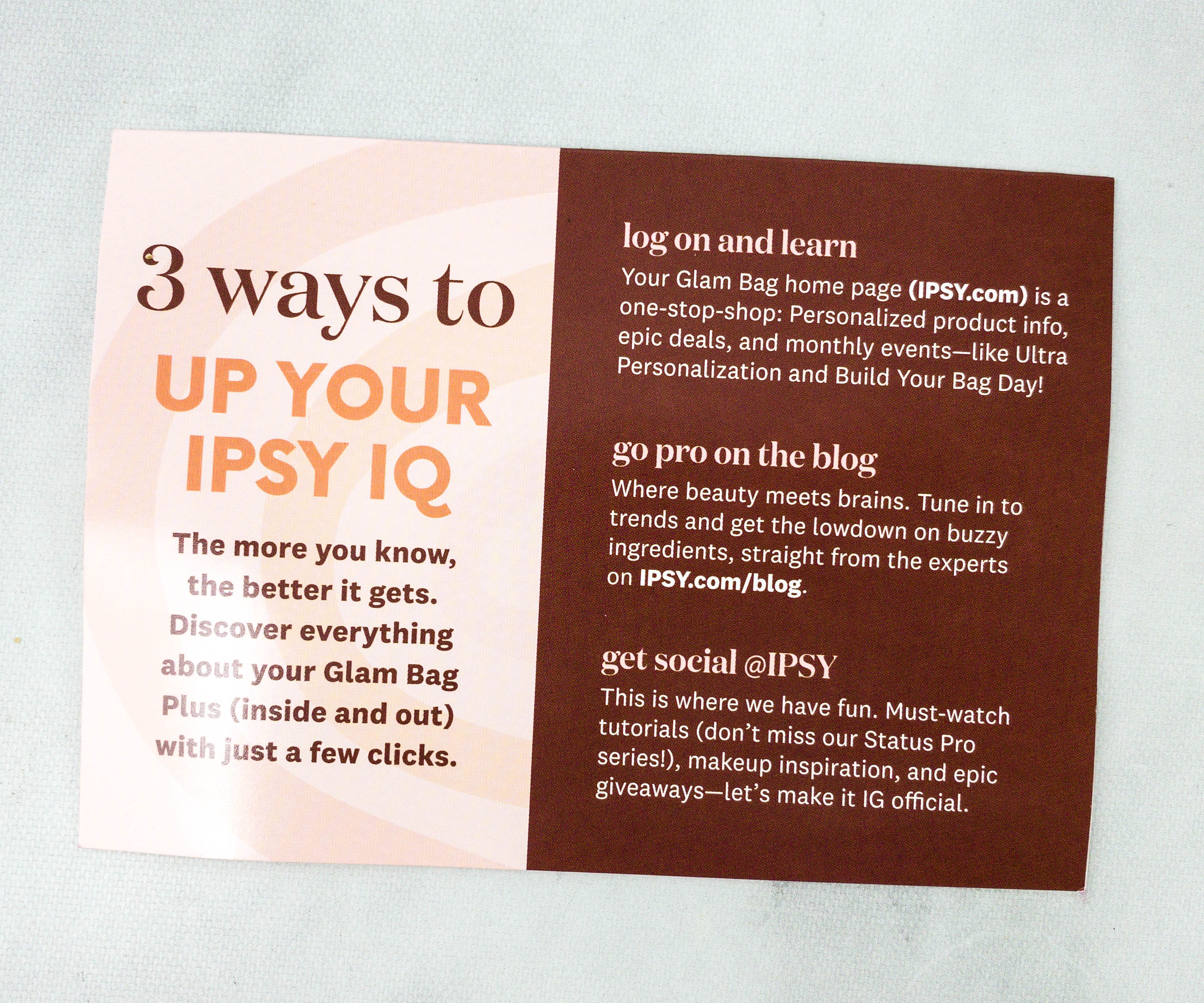 At the back of the card, they encourage us to log on and learn more about our Glam Bag on their website and their socials.
When you open the card, there are also beauty tips plus links if we want to read more!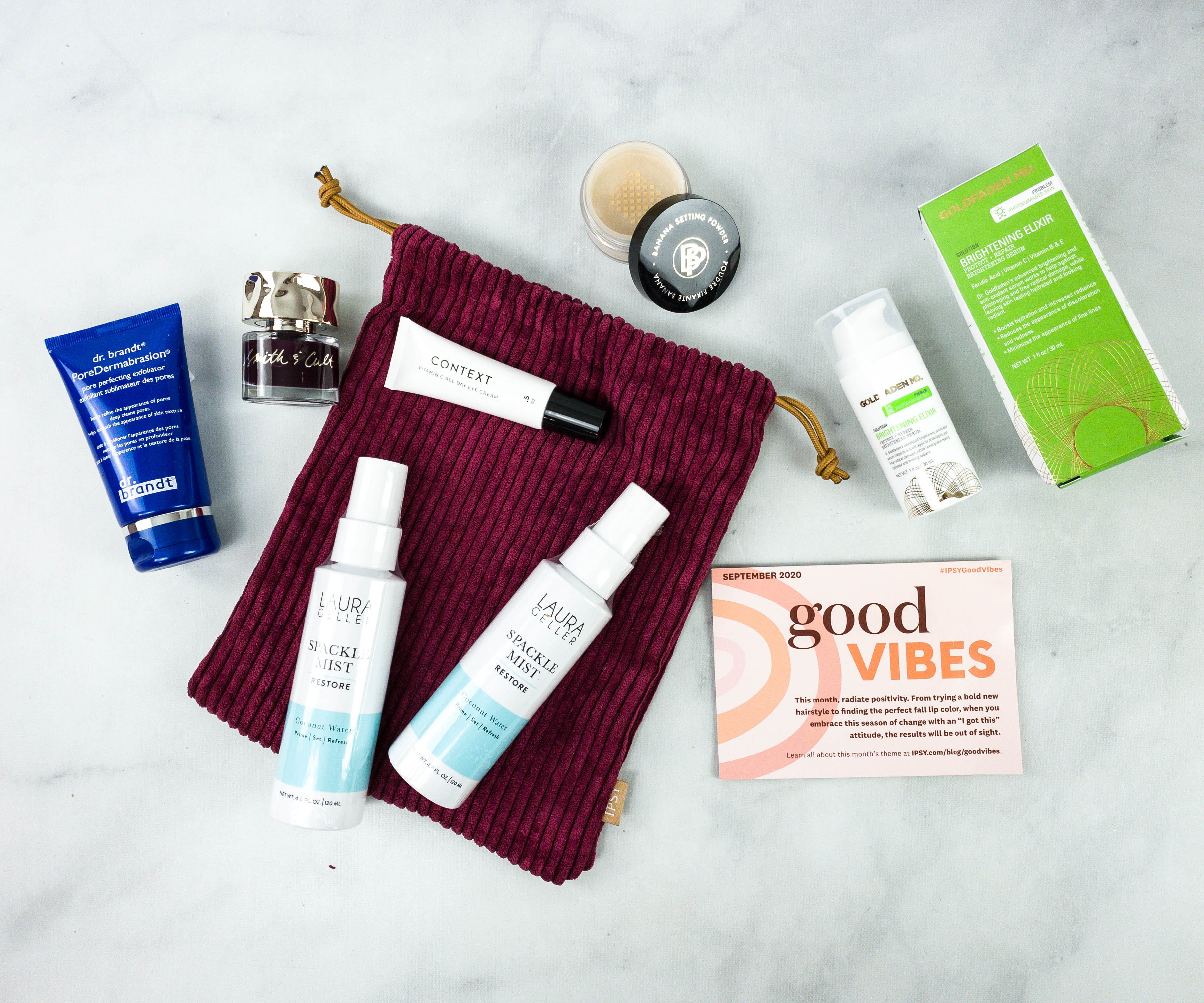 Everything in the box!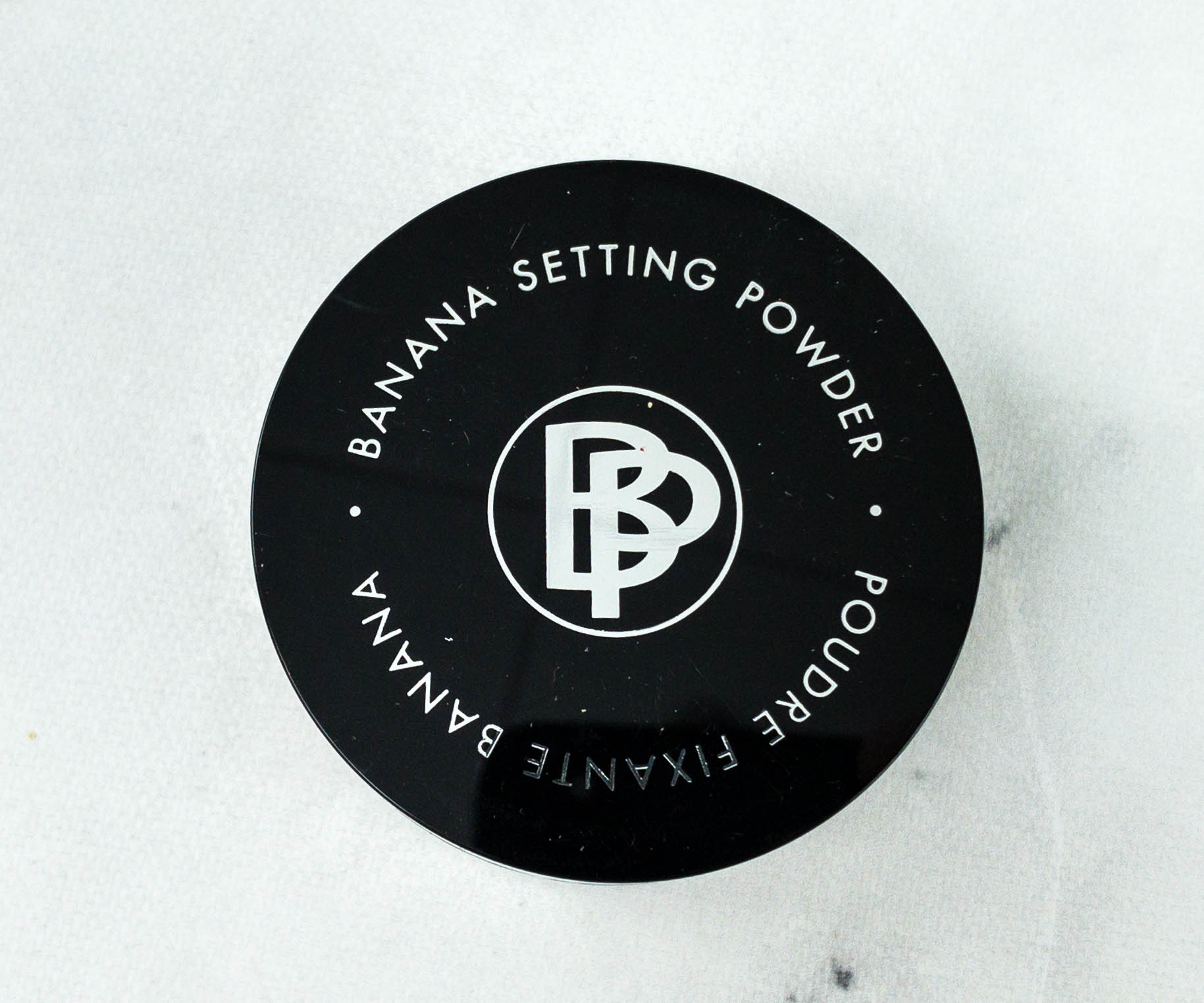 Banana Setting Powder – SIMILAR ($35) This banana setting powder doesn't only set your make-up, it also corrects any skin discoloration because the subtle yellow hue cancels out dark circles!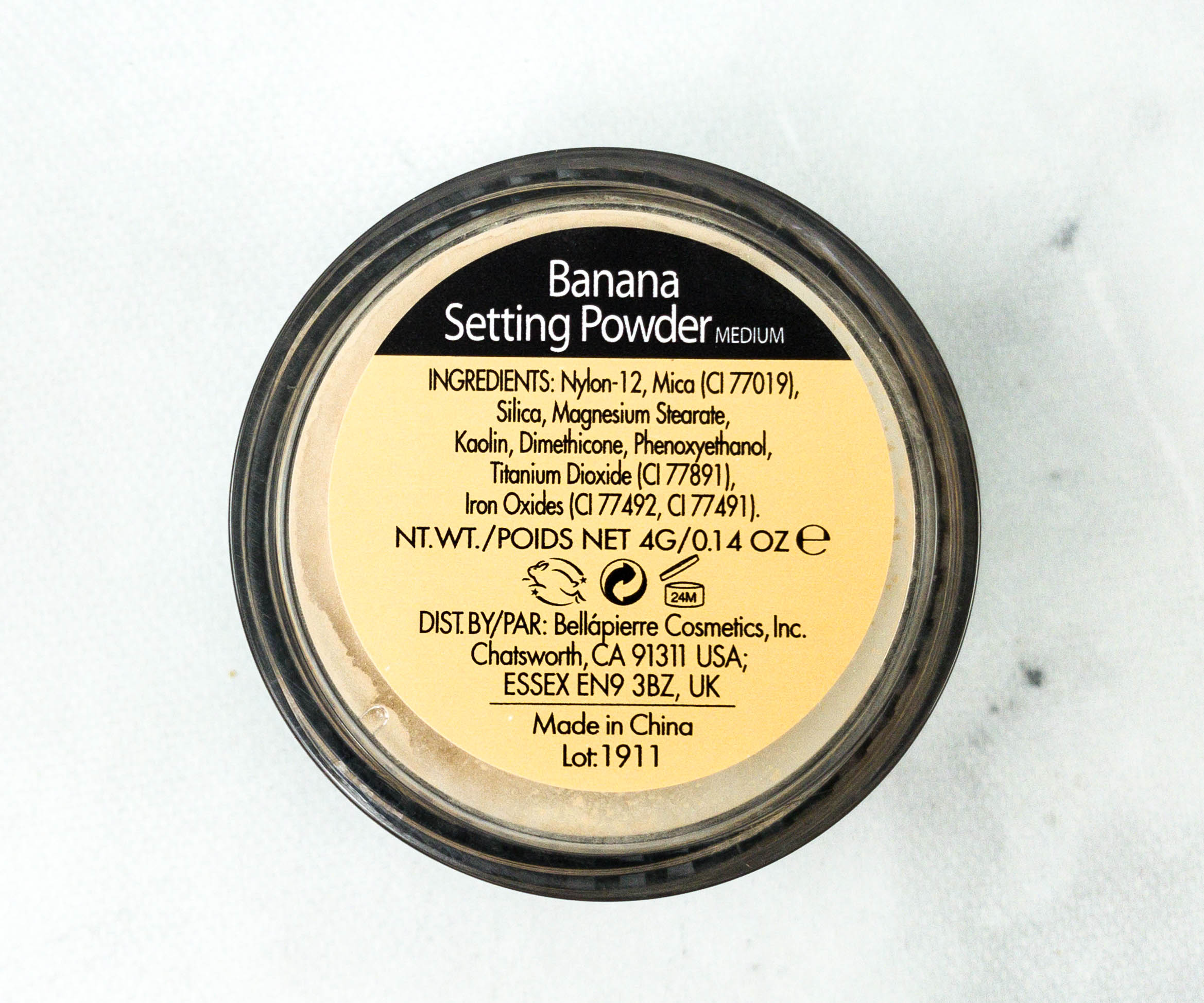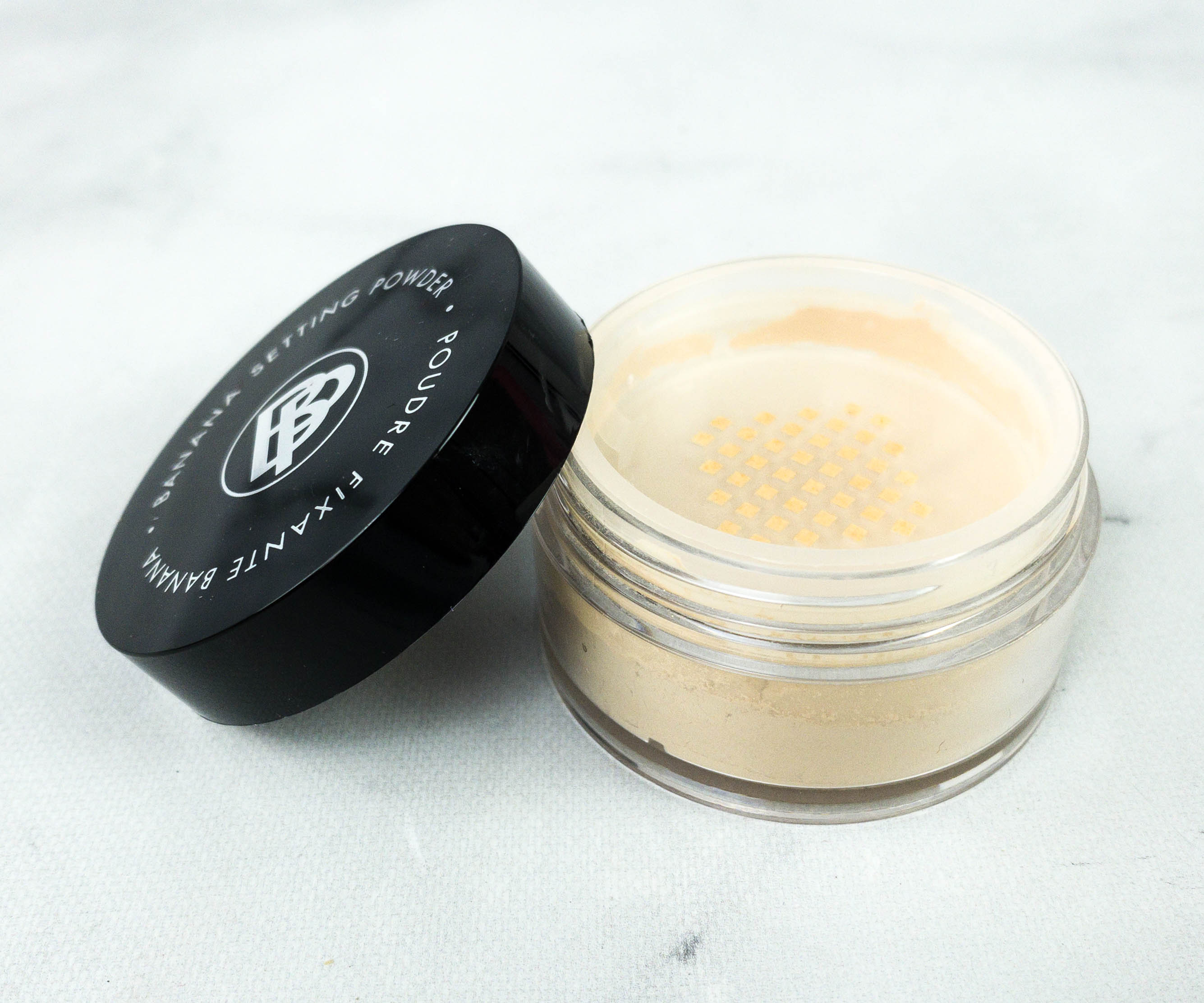 I like that it came with a sifter as it makes dispensing the product easier to control as I furiously attempt to hide my ever-present circles!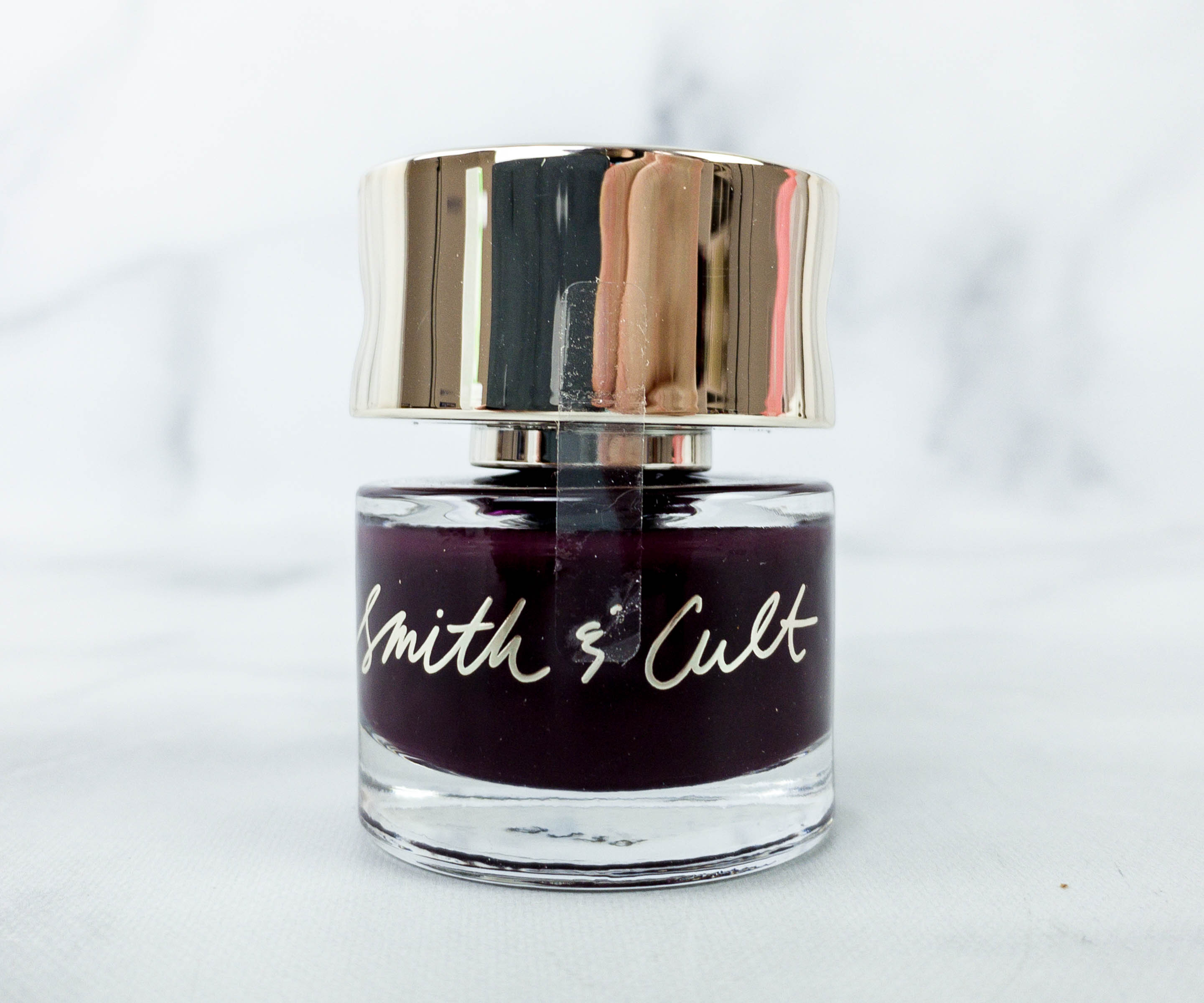 Smith & Cult Dark Like Me. I really love this deep purple color. It's a vampy shade that's perfect for the upcoming season! Plus, the formula is 5-free!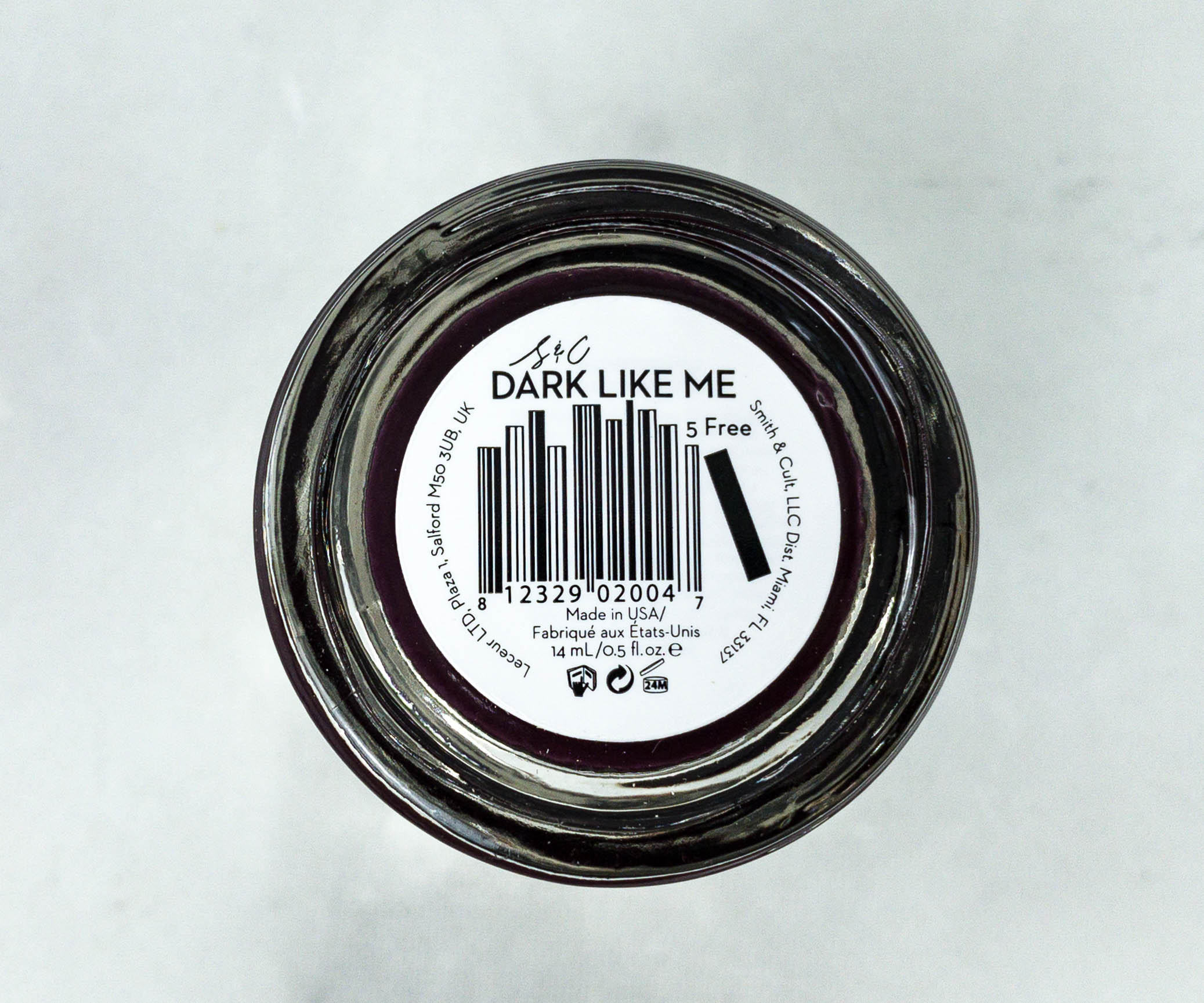 I think the name suits the shade really well! This nail polish sweeps smoothly on the nails, making it easy to apply. For best results, apply two to three thin coats of the lacquer on your nails and finish it with a topcoat.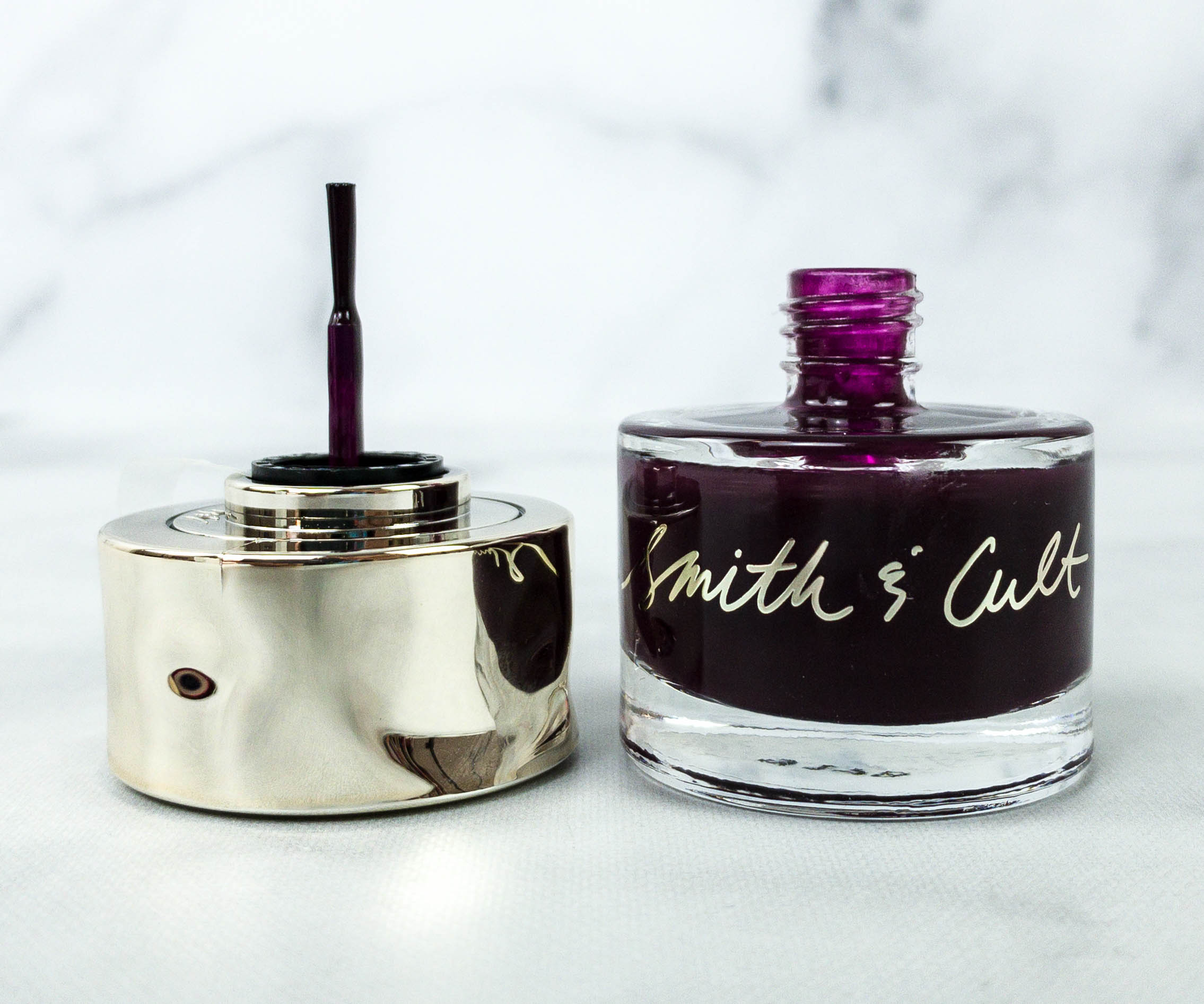 The color is very opaque and it leaves a lacquer-like shine even with just one single coat. Plus, the packaging looks sleek and elegant!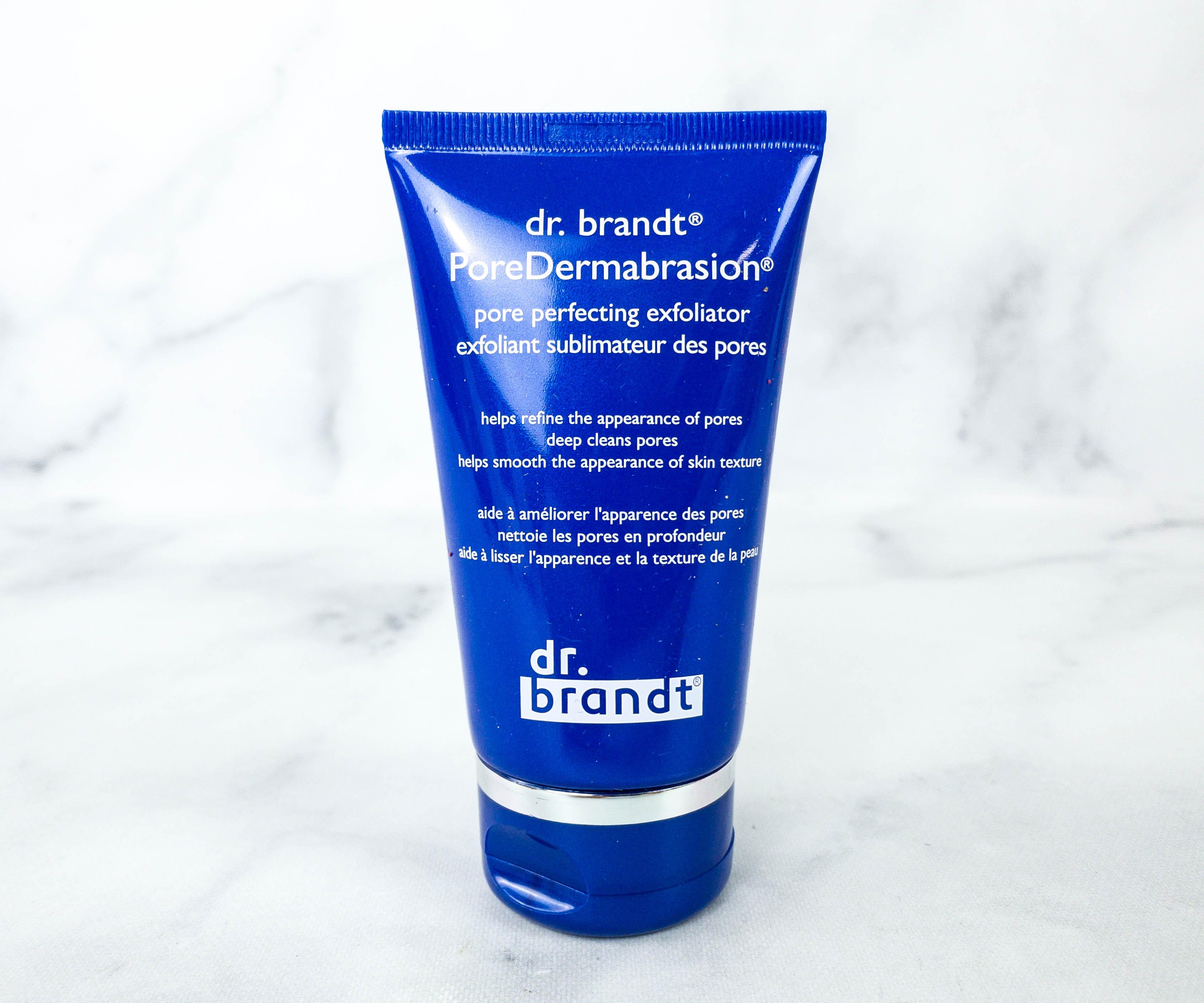 Dr. Brandt PoreDermabrasion Pore Perfecting Exfoliator ($58) This formula uses both physical and chemical exfoliation to maximize its effectiveness.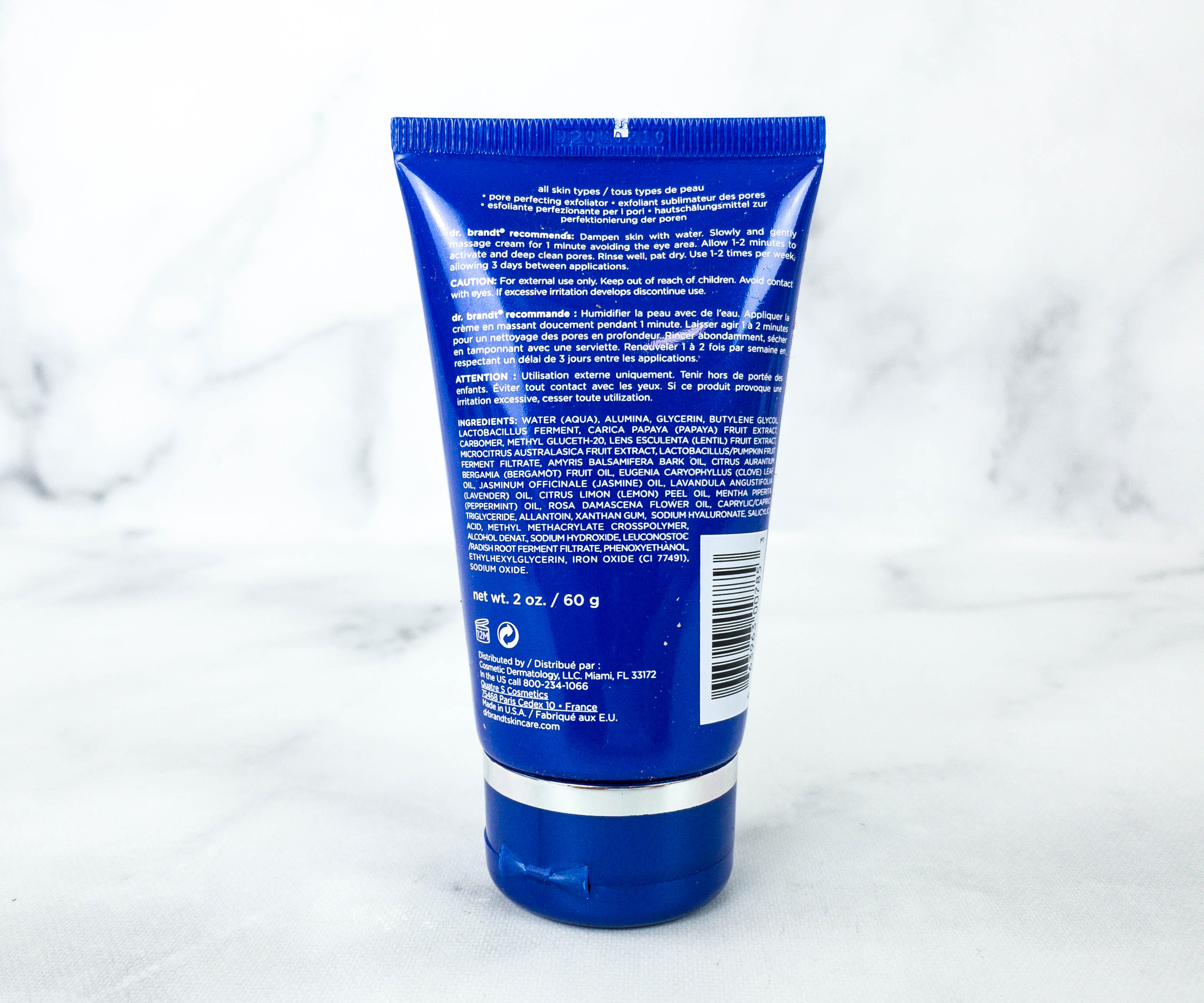 It contains salicylic acid, lentil seed extract, and micro-size aluminum oxide crystals that help in unclogging and refining the appearance of pores, therefore improving the overall skin texture! I like how this leaves my skin looking brighter after each use.
Context Vitamin C All Day Eye Cream ($35) A lightweight formula packed with amazing benefits, that's what this eye cream is! It calms, comforts, and soothes the sensitive skin on the under-eye area without any problem, leaving it looking nourished and refreshed all day. It is also equipped with vitamins C and E that provide powerful antioxidant protection, keeping the skin safe against free radical damages. This under-eye cream brightened my skin with just a few dabs. It also dried quickly!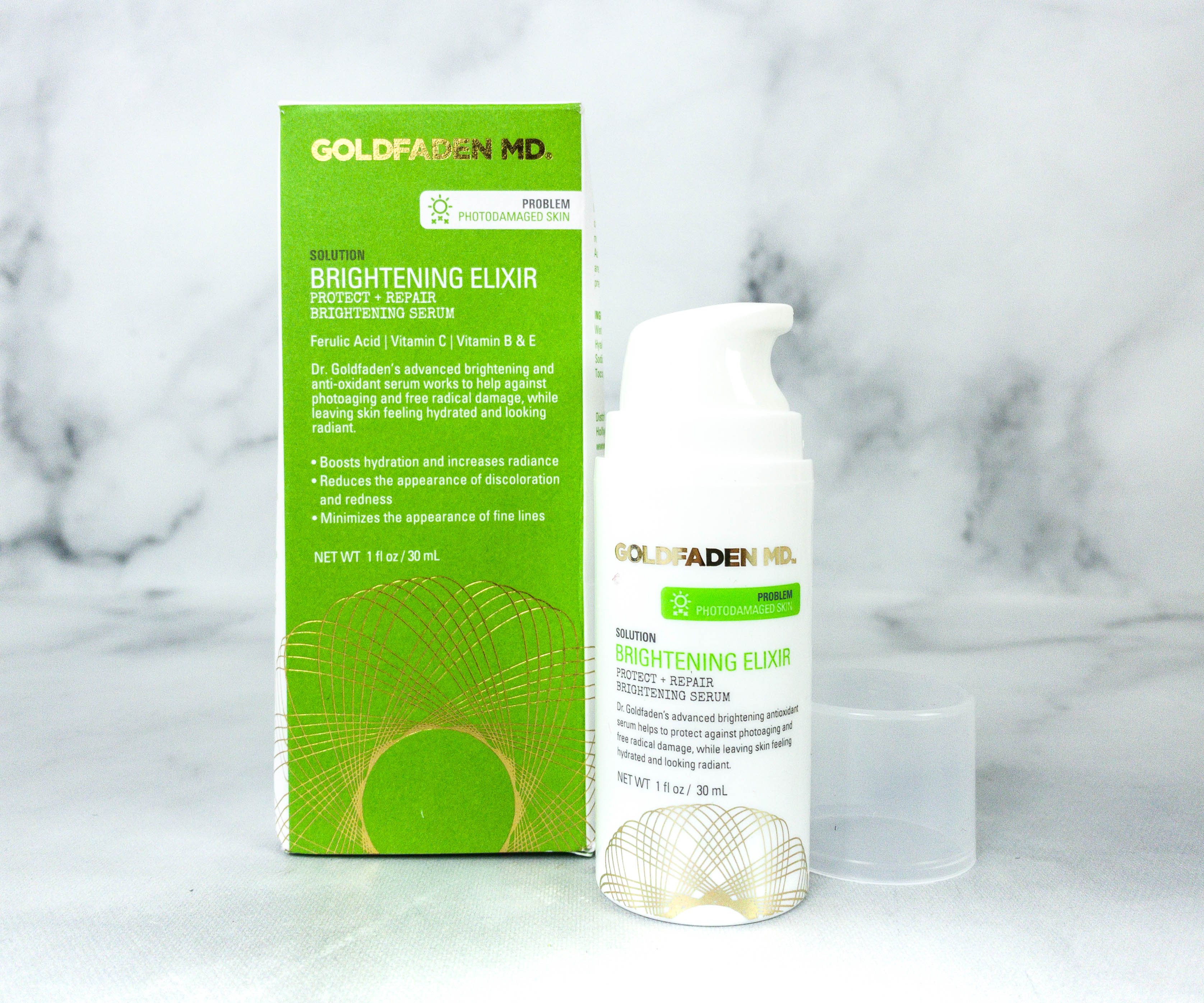 Goldfaden MD Brightening Elixir ($55) This serum is formulated to help boost skin moisture, increase radiance, and improve the skin's color and appearance. It's great for any skin type and also gentle enough for sensitive skin.
I like how this helps minimize the appearance of fine lines and wrinkles as well as dark spots. It also keeps my skin feeling plump and looking supple all day long, and it doesn't turn my skin oily even when I have makeup on. Key ingredients include brightening vitamin C and anti-aging ferulic acid.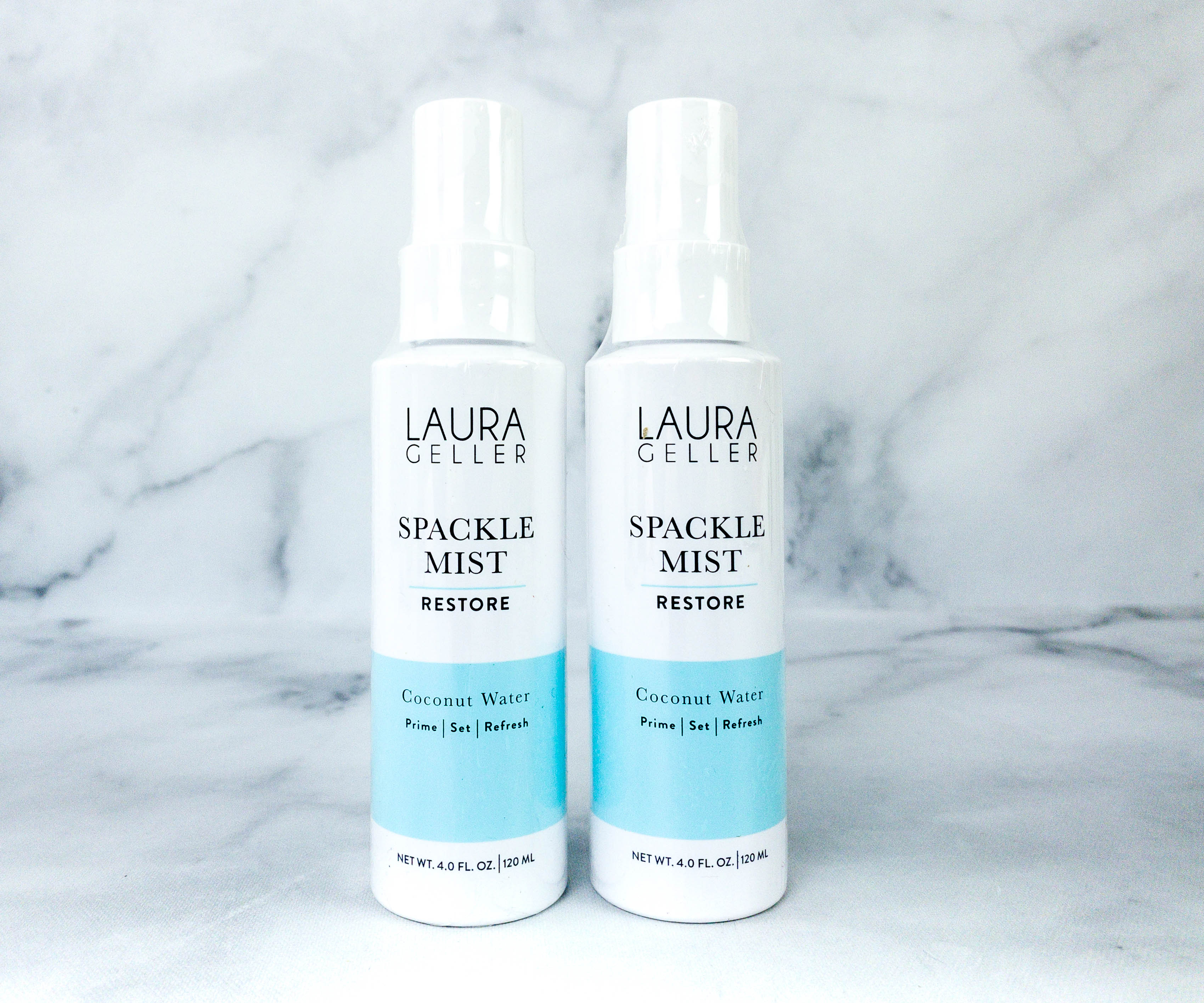 Laura Geller Spackle Mist Coconut Water ($32 each) I just love how refreshing this facial mist is! It has a light scent that easily invigorates my senses in the middle of a hectic day at work. I like spraying it on my bare face, like a little pick-me-up, to keep my skin looking fresh. This product does a great job of hydrating dull skin, instantly bringing it back to life. You can even use it to set your make-up by dissolving those extra powders and making it look like your second skin! I find that it also helps keep the make-up in place the whole day!
Were there supposed to be two? I have no idea but I'm not complaining! I've heard of lots of people getting dupes this month though. I wonder if the Ipsy fulfillment system had some hiccups.
It's amazing to receive $258 worth of products when this box is only $25! Not just that, all the items included were really useful and they definitely gave me good vibes, as the theme suggests! The pore perfecting exfoliator is amazing! It's my favorite product out of everything because it does an awesome job of minimizing my pores, which makes my skin look fresher and more vibrant. The facial mist is also pretty good, as well as the serum.Overall, I was really surprised by the value for money this box has given me. Now, I am looking forward to the next box, let's see how that will top this one!
What do you think of this month's Ipsy Glambag Plus?