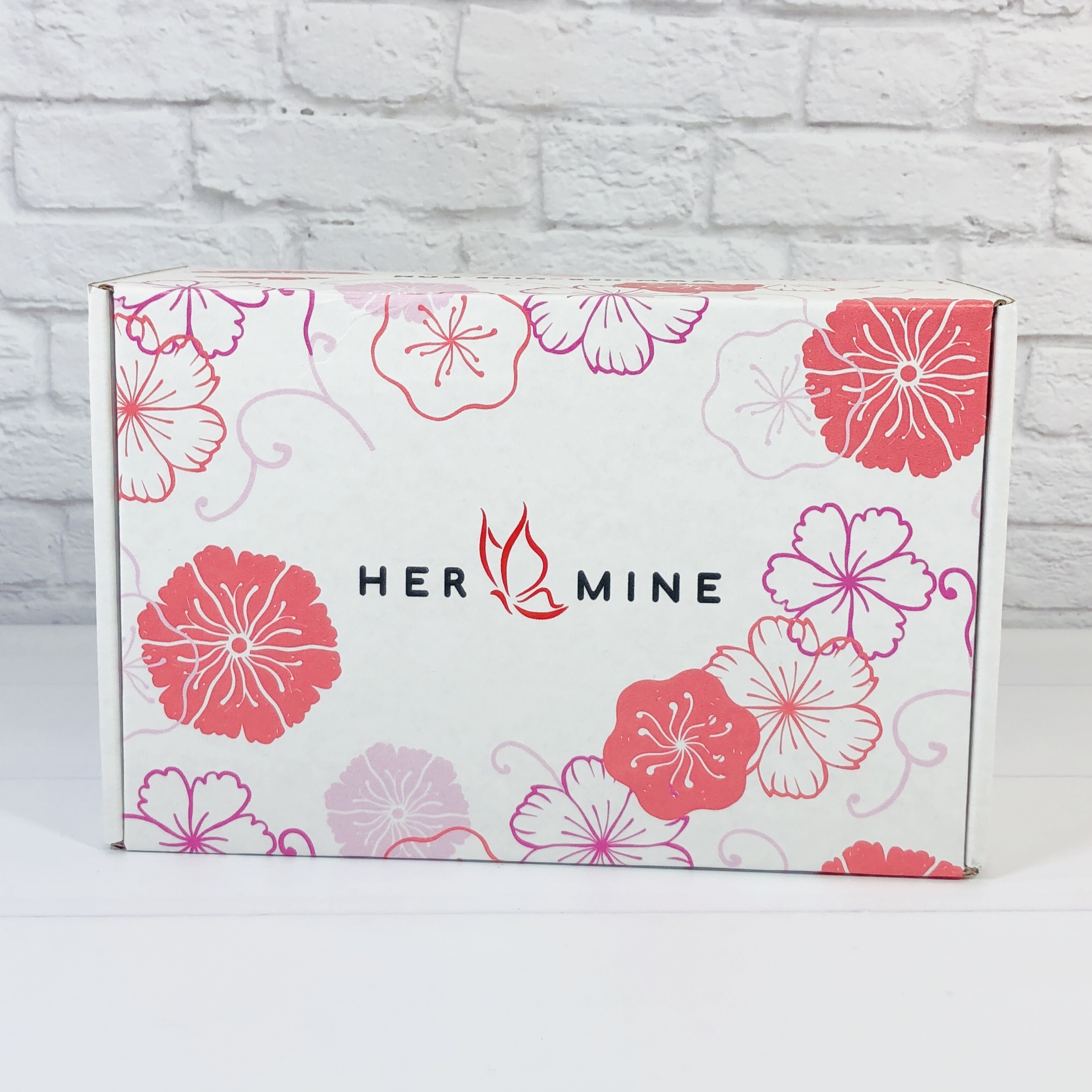 HER-MINE Self-Care Box is an aromatherapy, beauty, wellness, and lifestyle subscription box that sends items that are from women-owned companies. Her-Mine is a box for those who like to relax with pampering products, and who knows that self-care is important. When you sign up you can choose from the Mini Box ($34.95, 3-5 products) or the Deluxe Box ($44.95, 5-8 products). Products will be both full and deluxe sample sized.
HER-MINE Box is a monthly self-care subscription focused on pampering and empowering women. Each box incorporates 5-8 wellness products sourced primarily from female vendor partners that produce natural, organic, or feel-good products ranging from aromatherapy, clean beauty/skincare, and unique lifestyle goodies. Themes and items change each month so it's always a delightful surprise!
DEAL: Get 10% off on any order! Use coupon code HERTEN.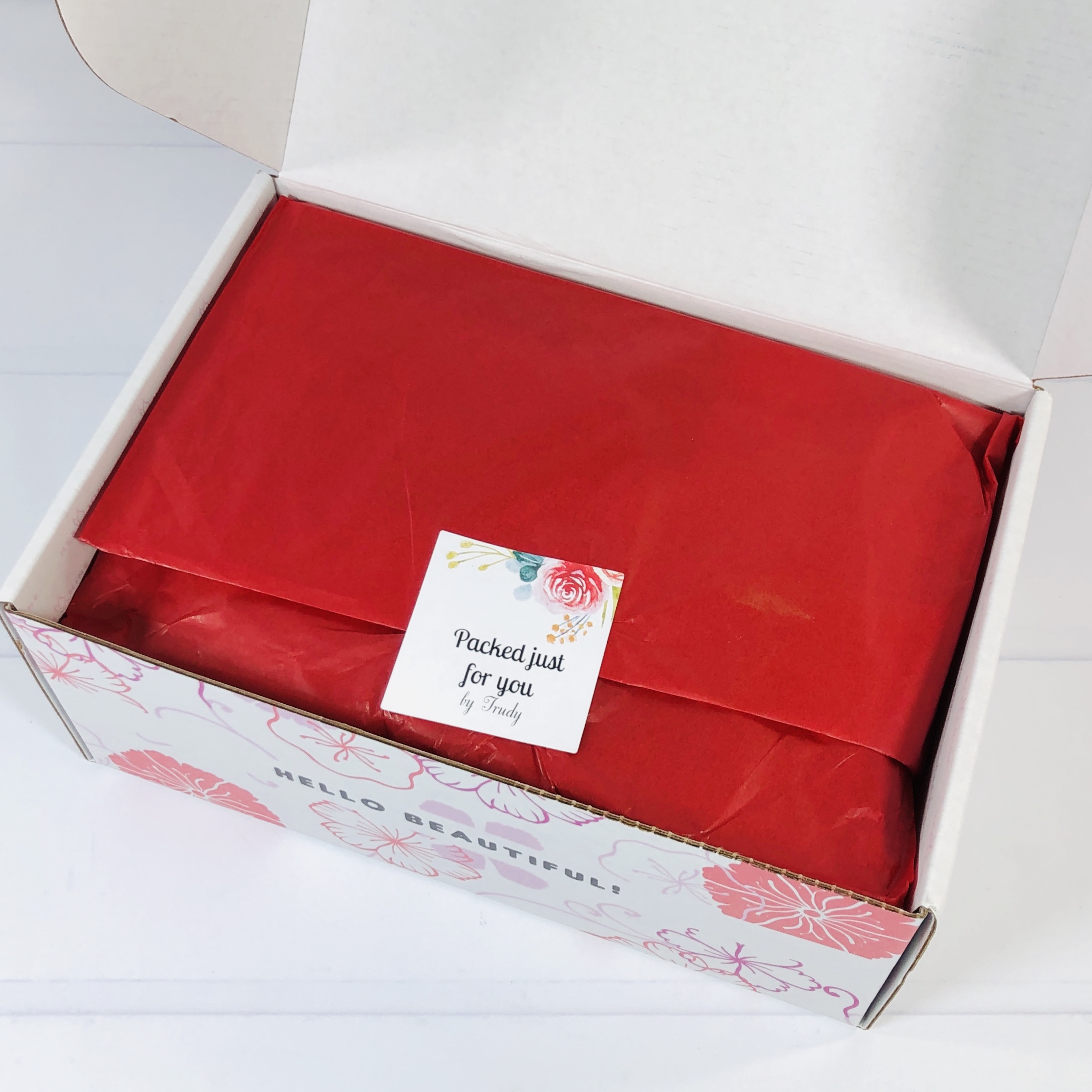 I am reviewing the Deluxe Box! The items were wrapped in red tissue paper that was sealed with a sticker.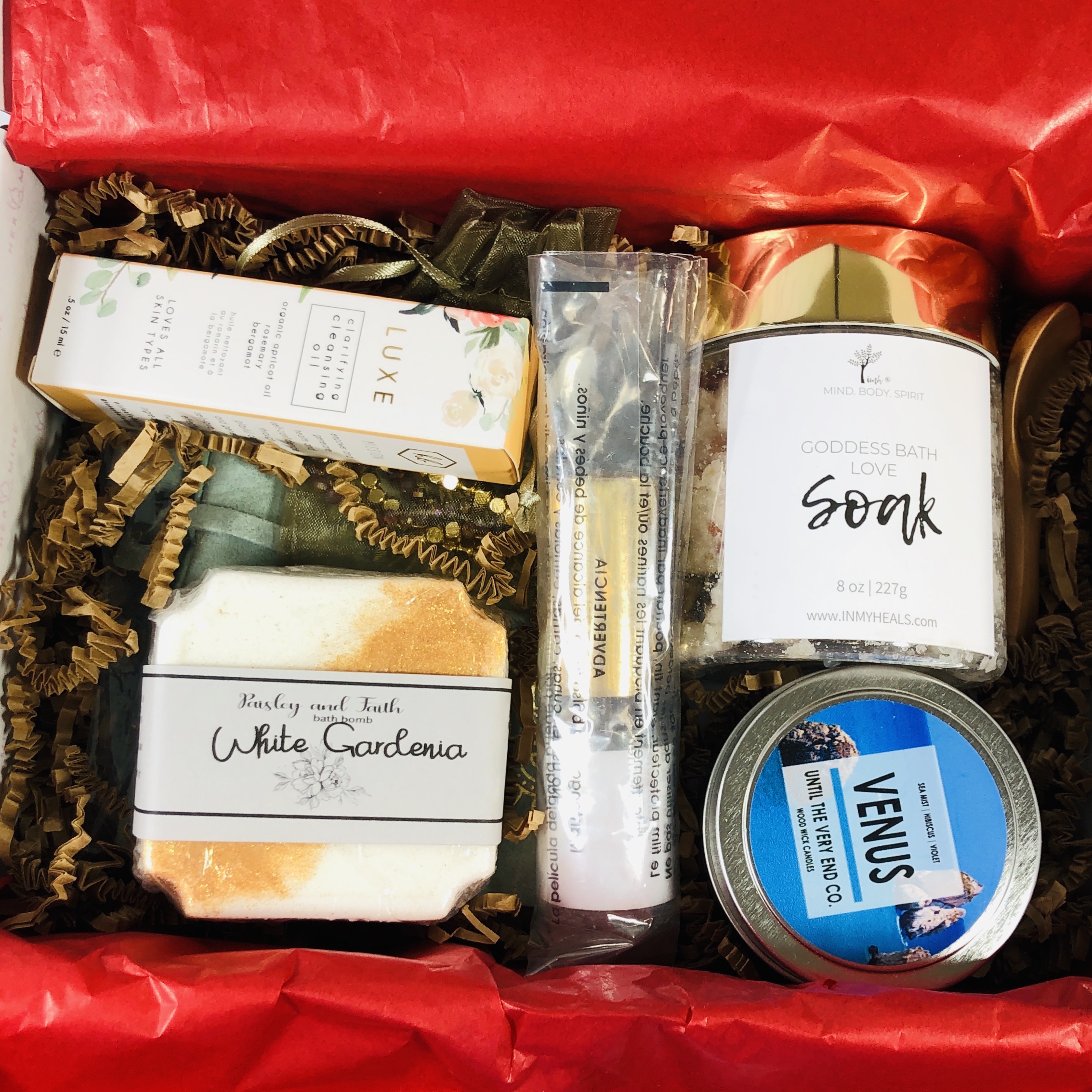 The items were snuggled in shredded paper squiggles. One item was placed in a plastic bag, which was good because it leaked a bit!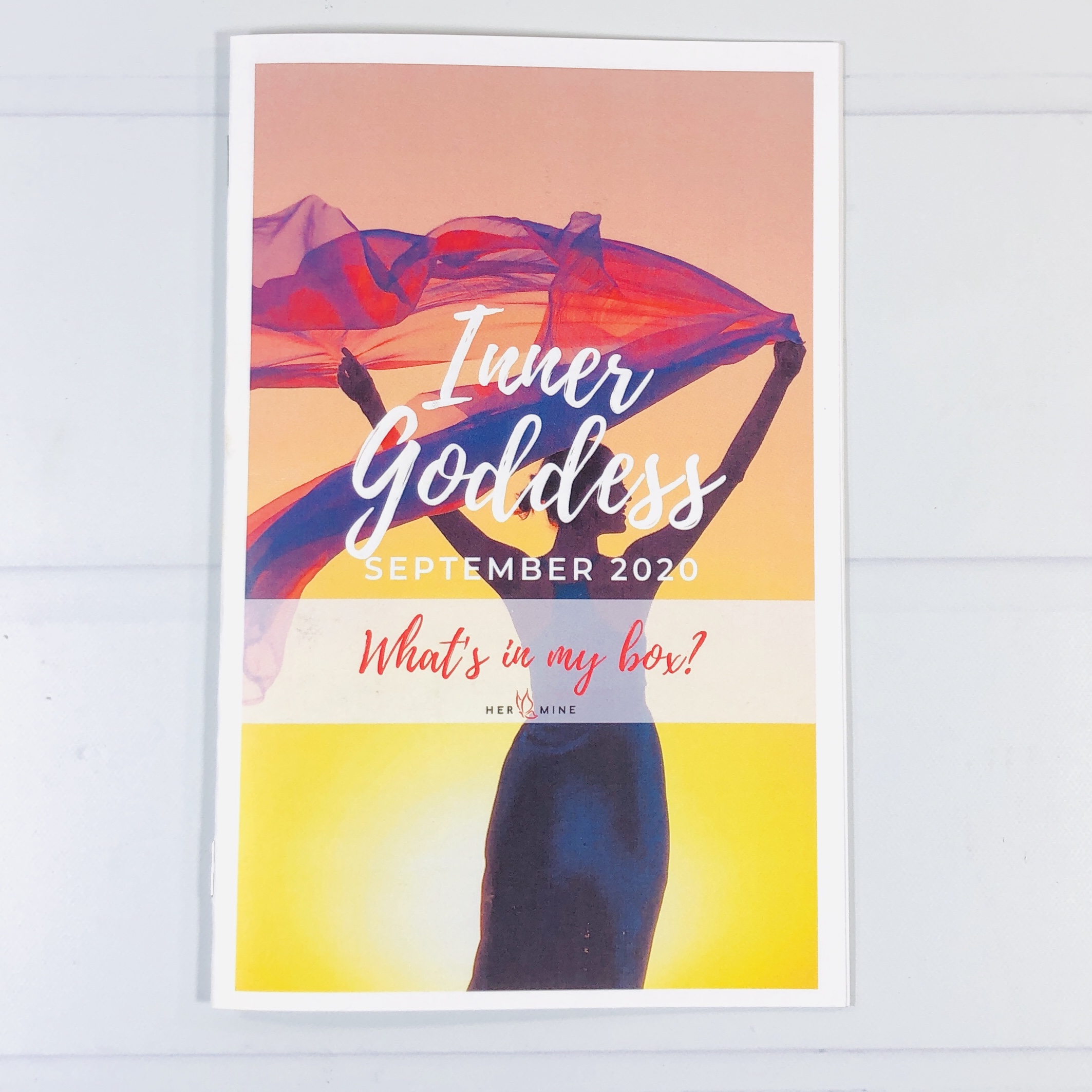 A lovely pamphlet was included. The theme for September was Inner Goddess!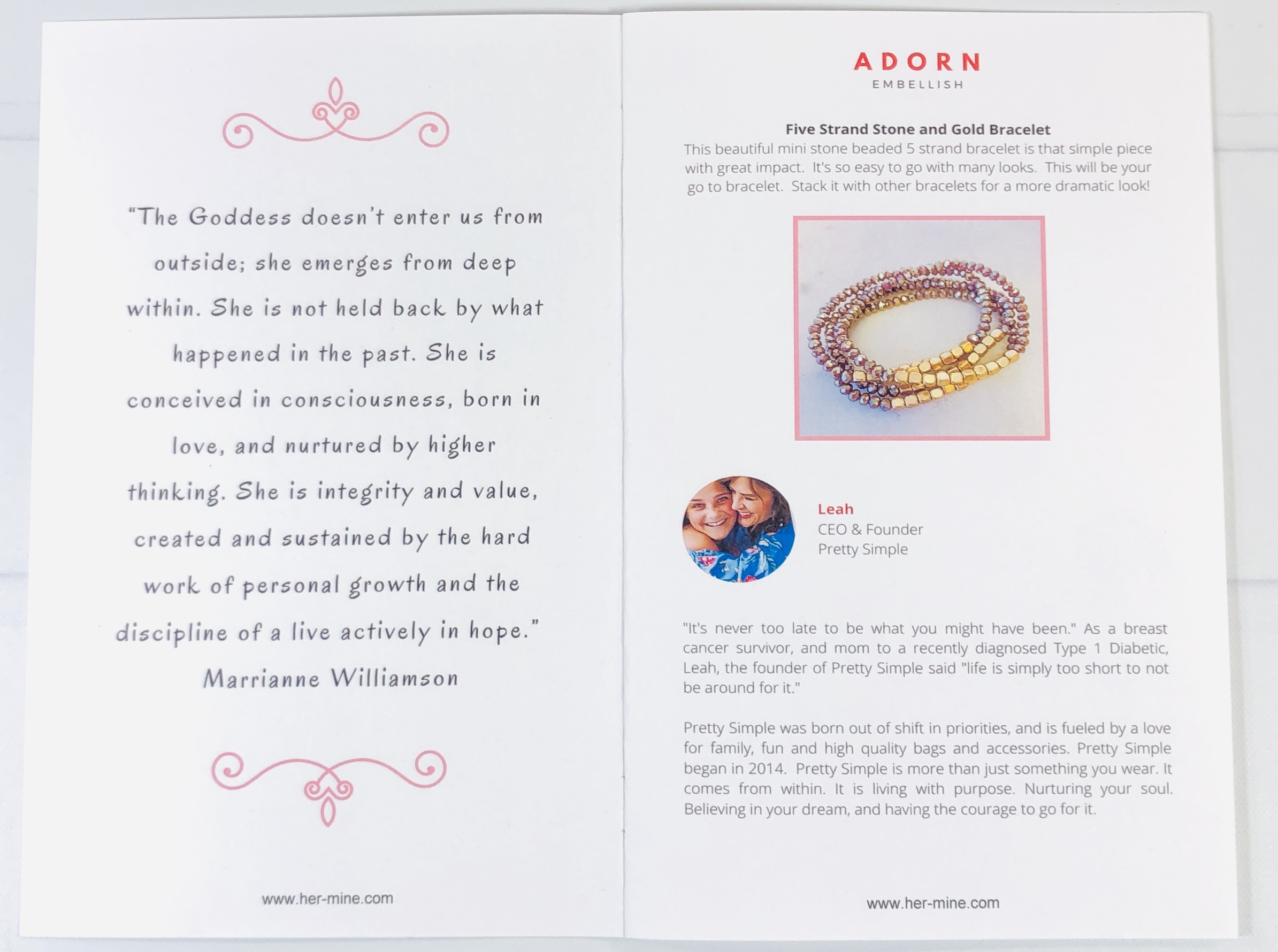 A definition of a goddess according to Marianne Williamson was on the first page. Each product was shown and there was even info on these woman-owned businesses.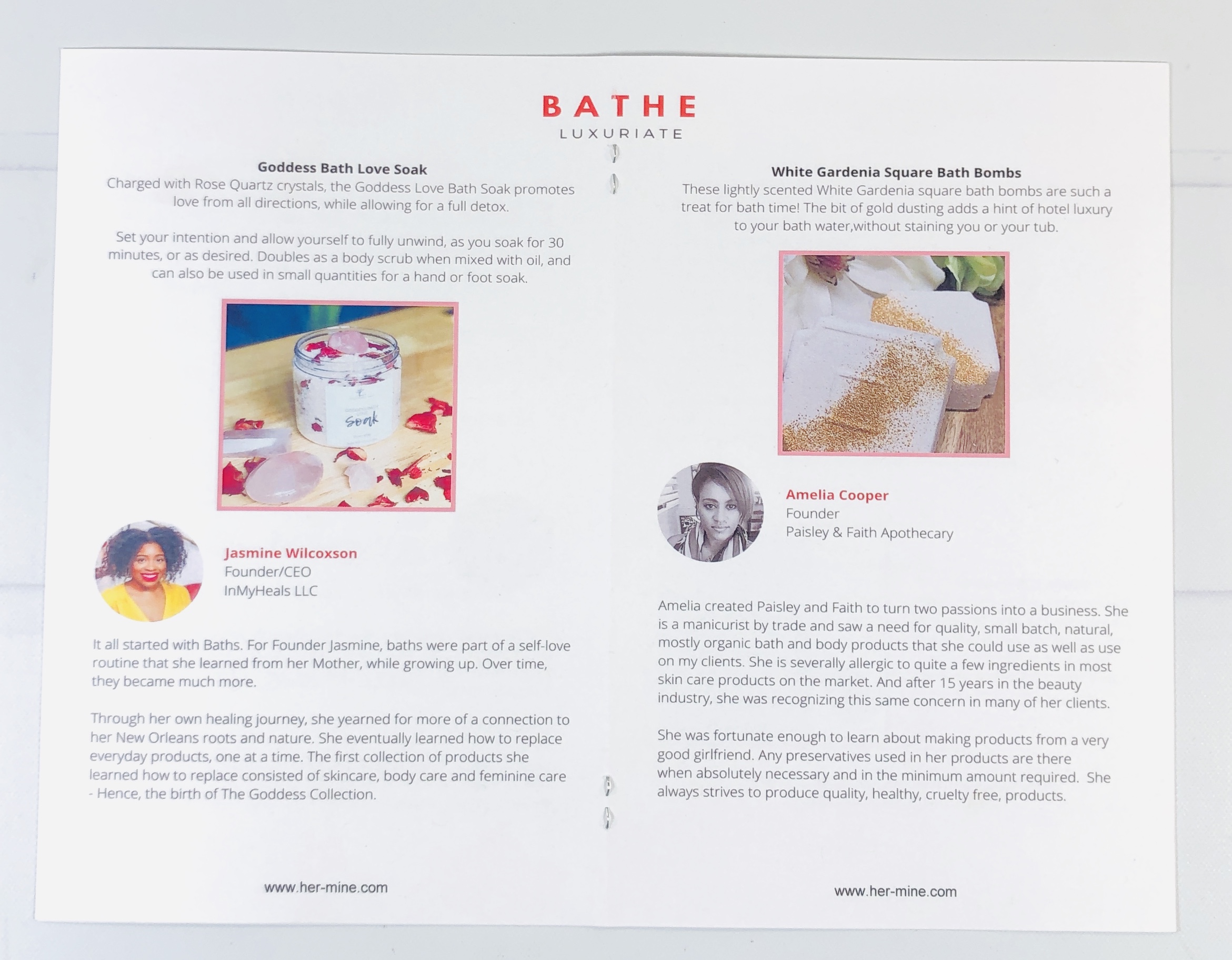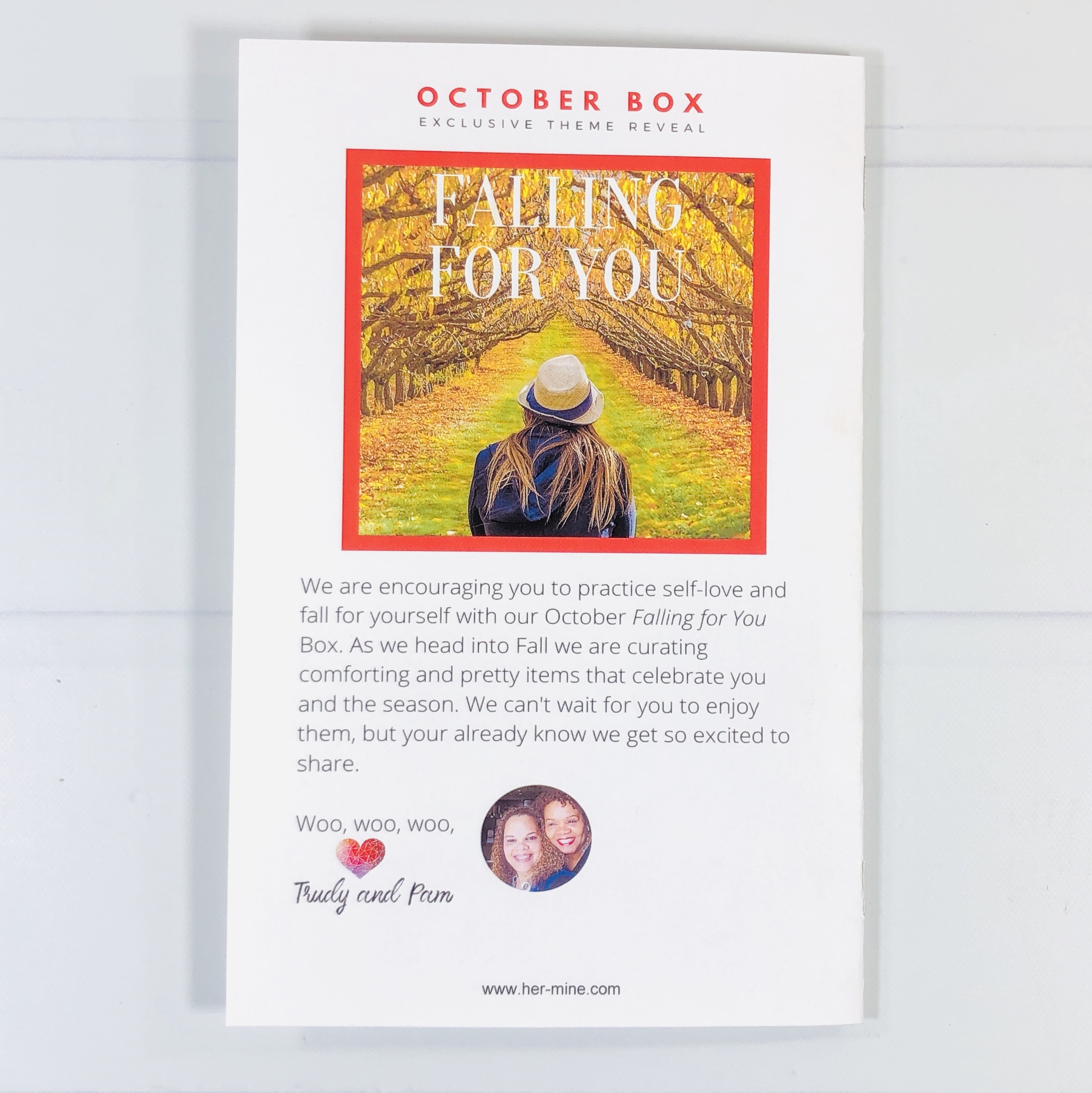 The back of the pamphlet gave us a peek at the October theme. I am all about fall!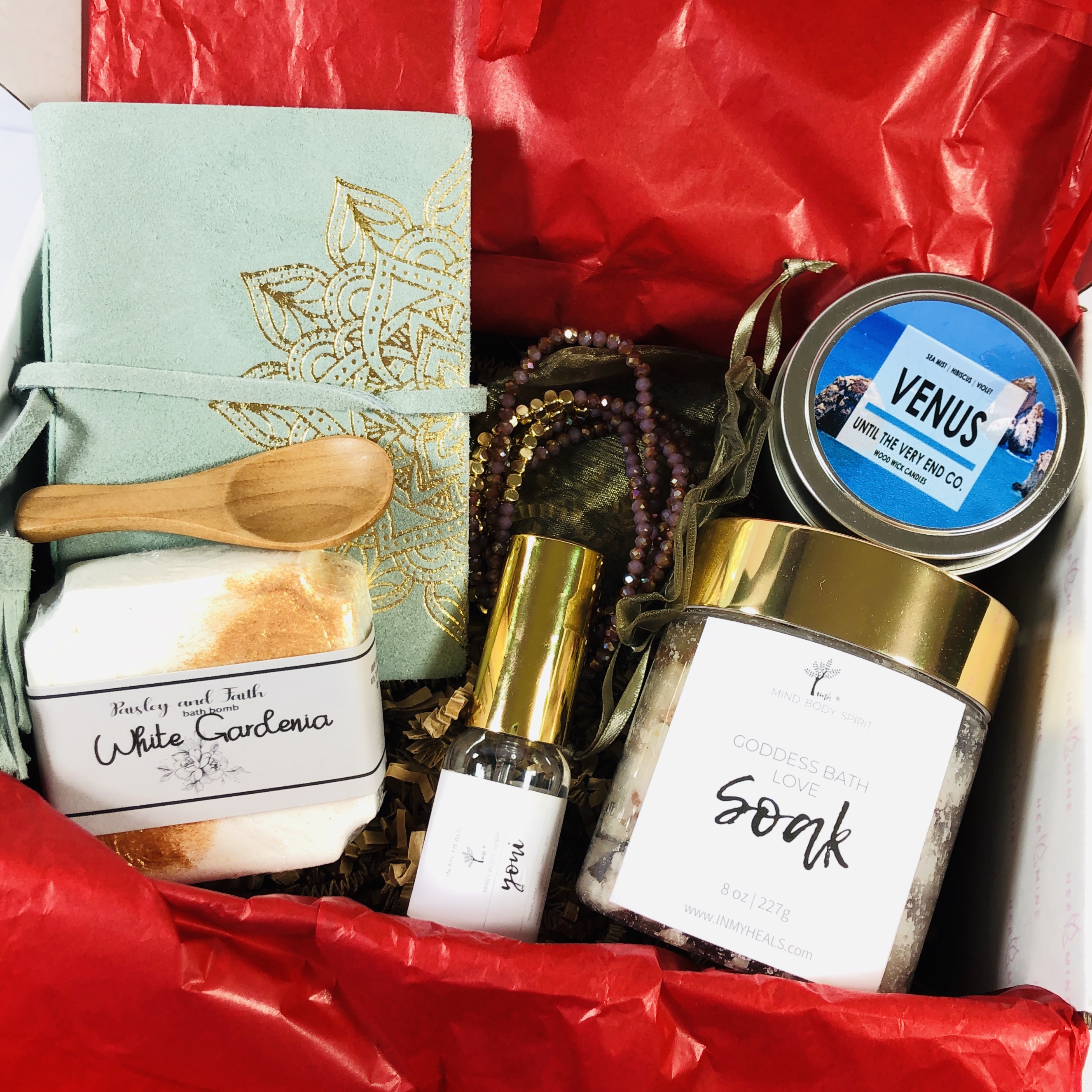 Looking good!
Everything in my box!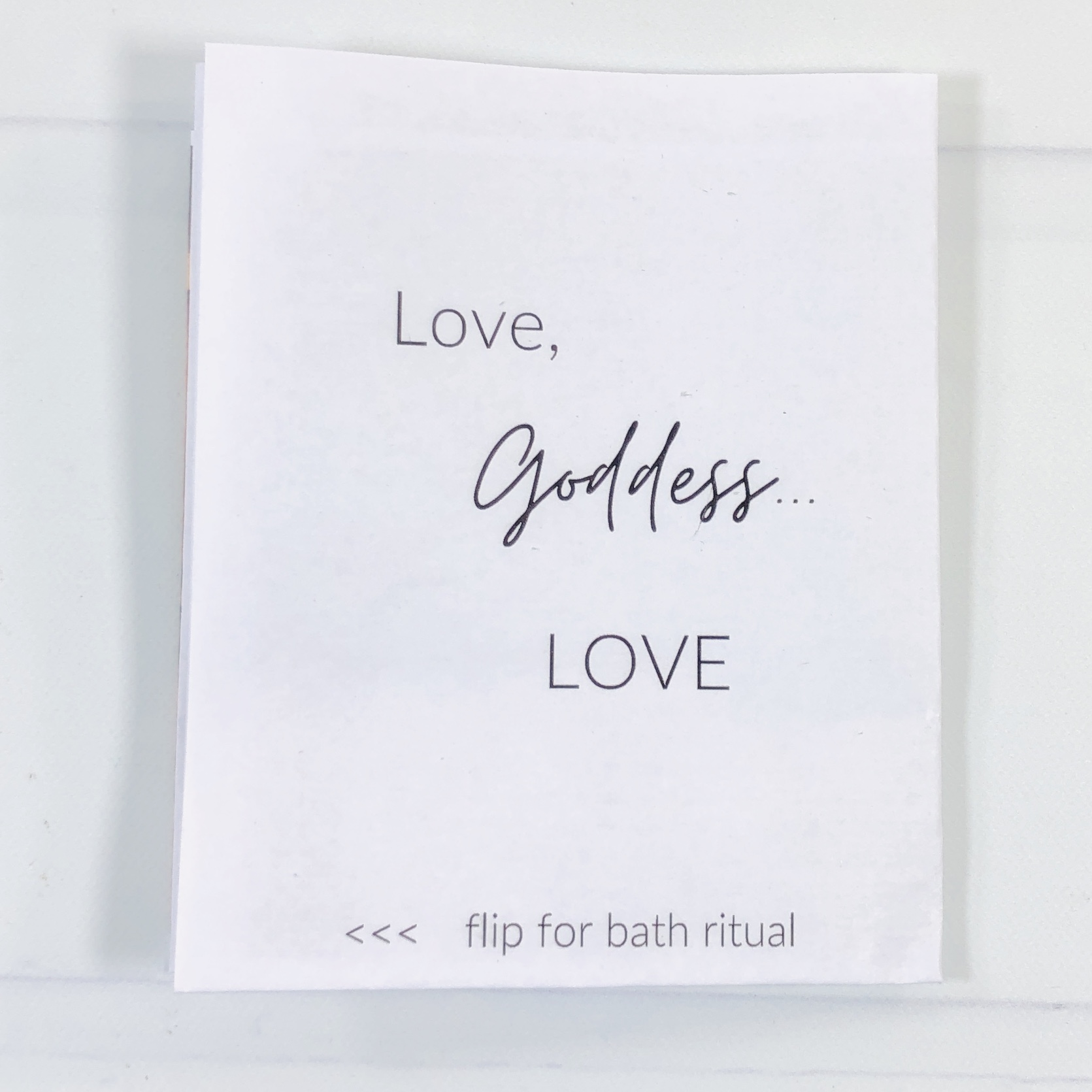 The first item came with instructions.
Well, more of a guide for a bath ritual actually.
Info on the bath soak was shown.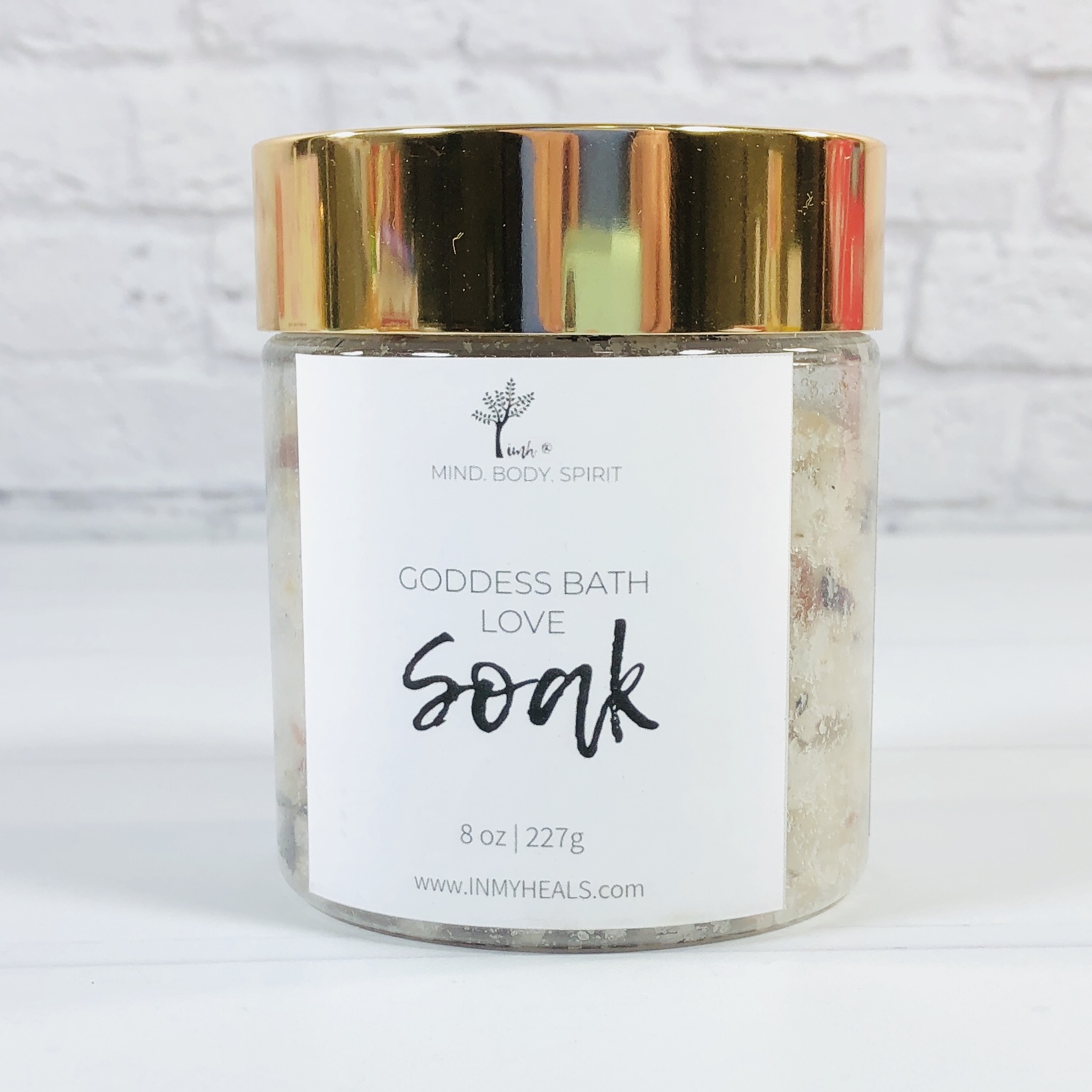 In My Heals Goddess Love Bath Soak ($16.99) A bath soak featuring rose petals sounds so luxurious!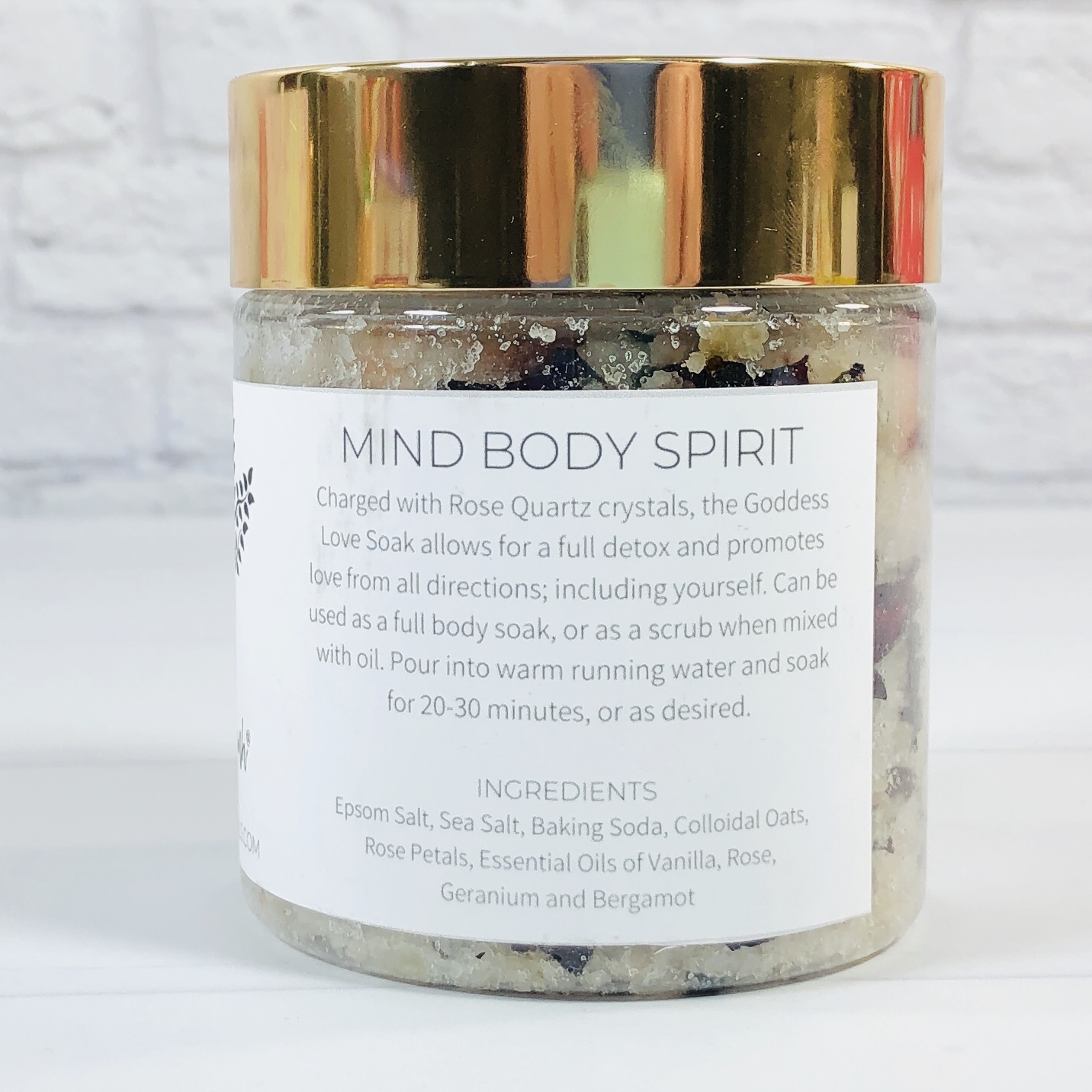 It is also supposed to have a rose quartz stone in here somewhere, but I haven't found it yet. Salts, oats, and essential oils are the other ingredients. I love the suggestion to use as a body scrub, just mix some up in a bowl with a carrier oil!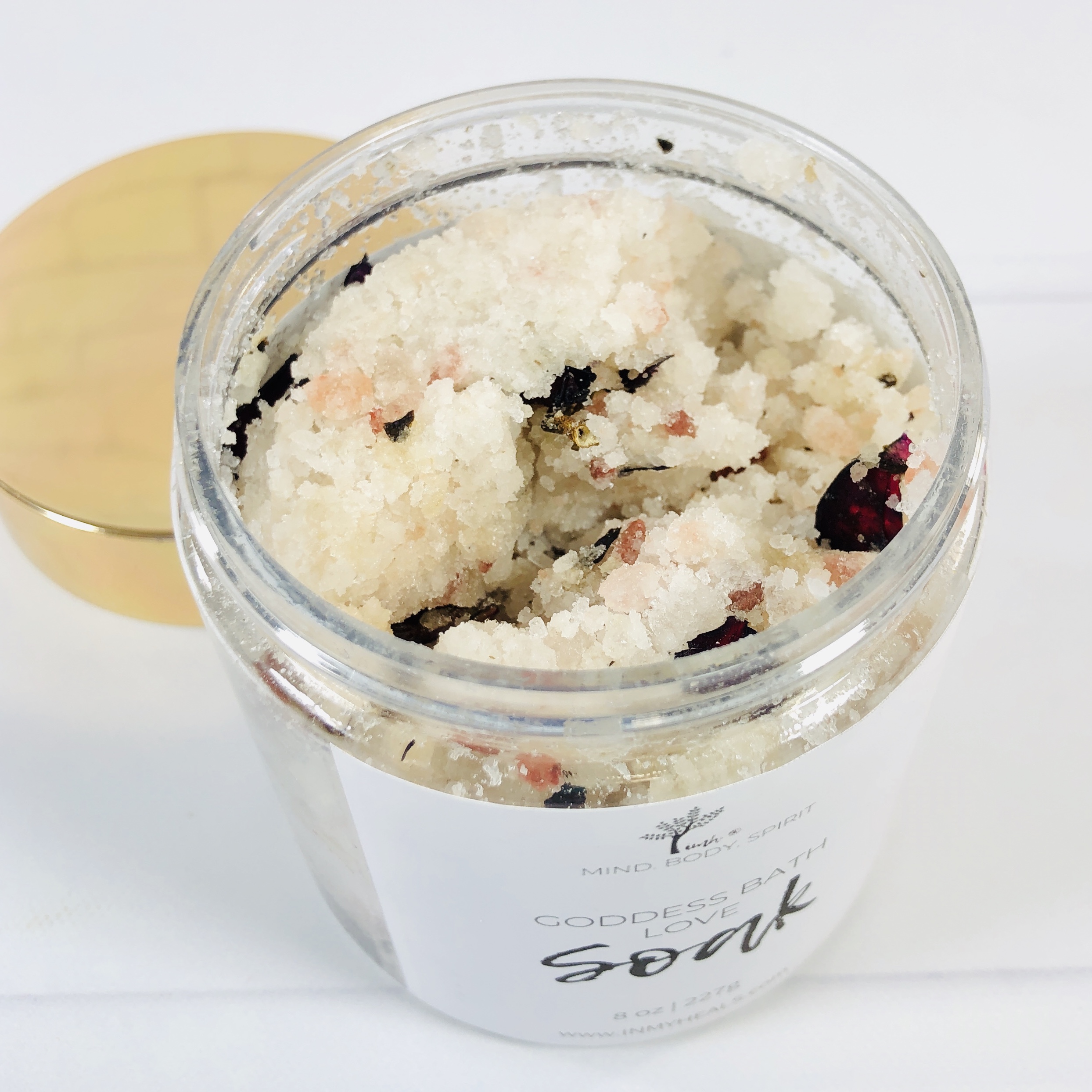 It smells divine, with an earthy scent mixed with the scent of dried rose petals.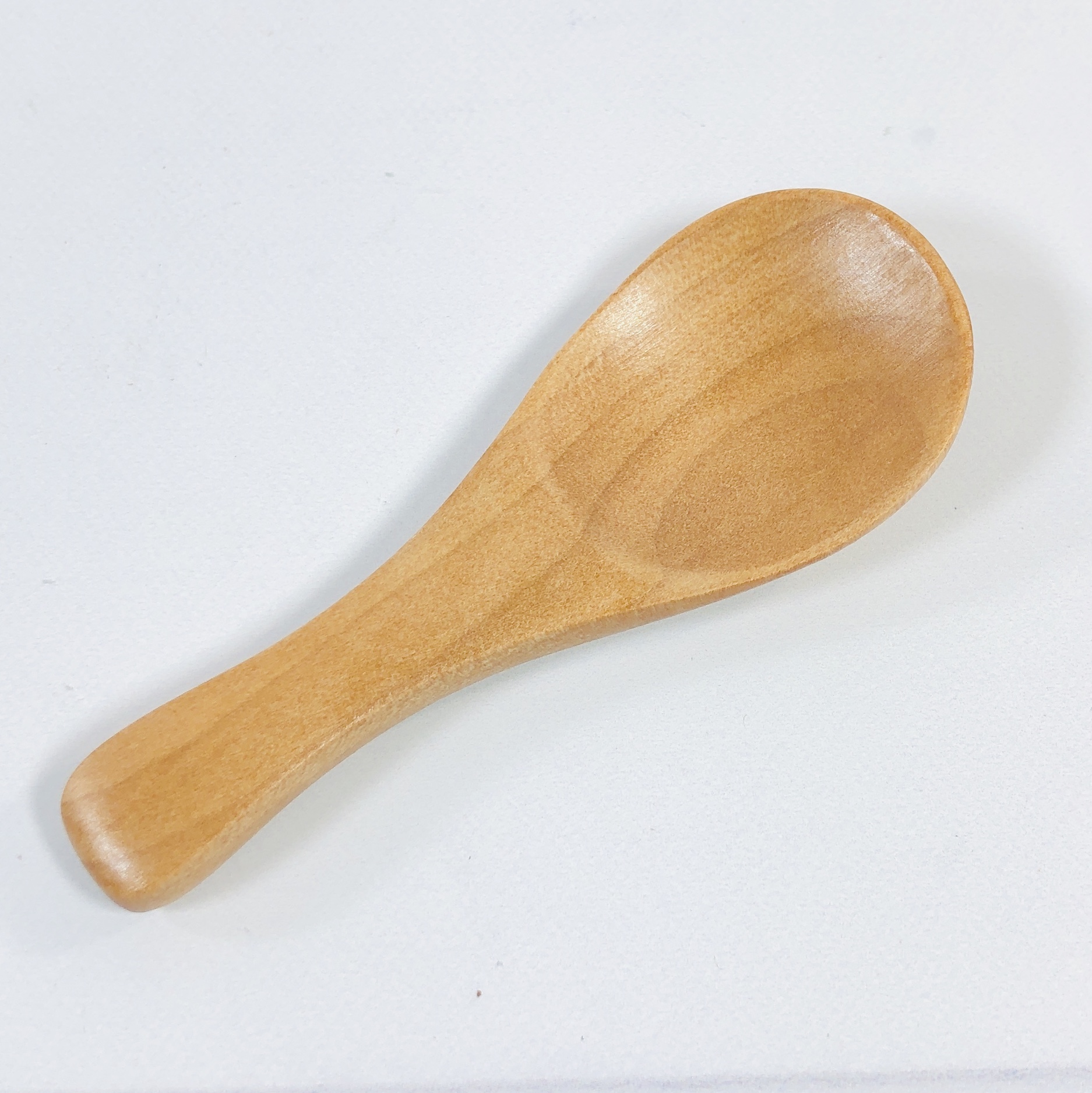 A wood spoon was in the box.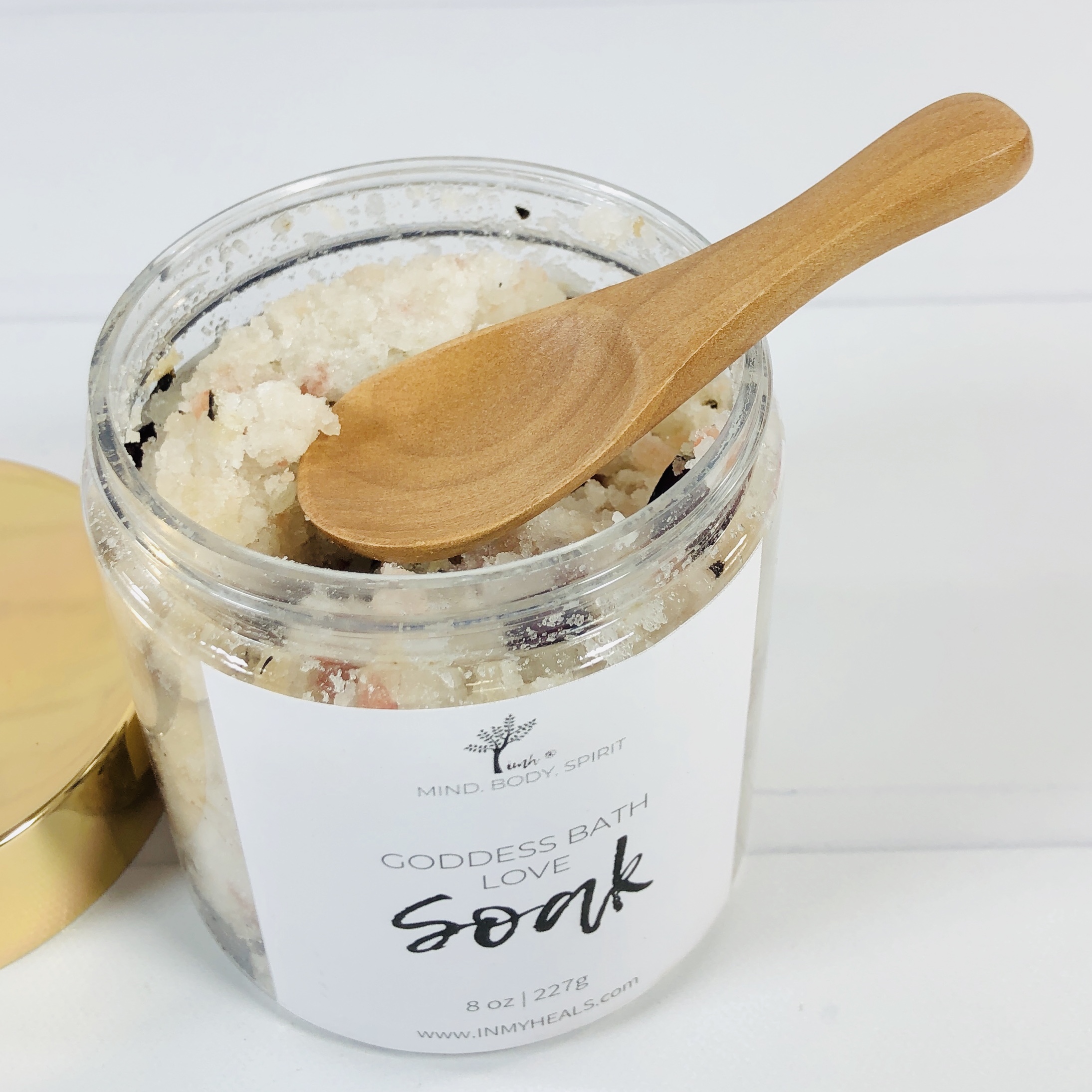 Soak your cares away, and think good thoughts. Put love out into the universe and welcome it back with open arms.
Suede Mini Journal I don't think a maker was mentioned for this item so I'm not sure where to get more but it is adorable.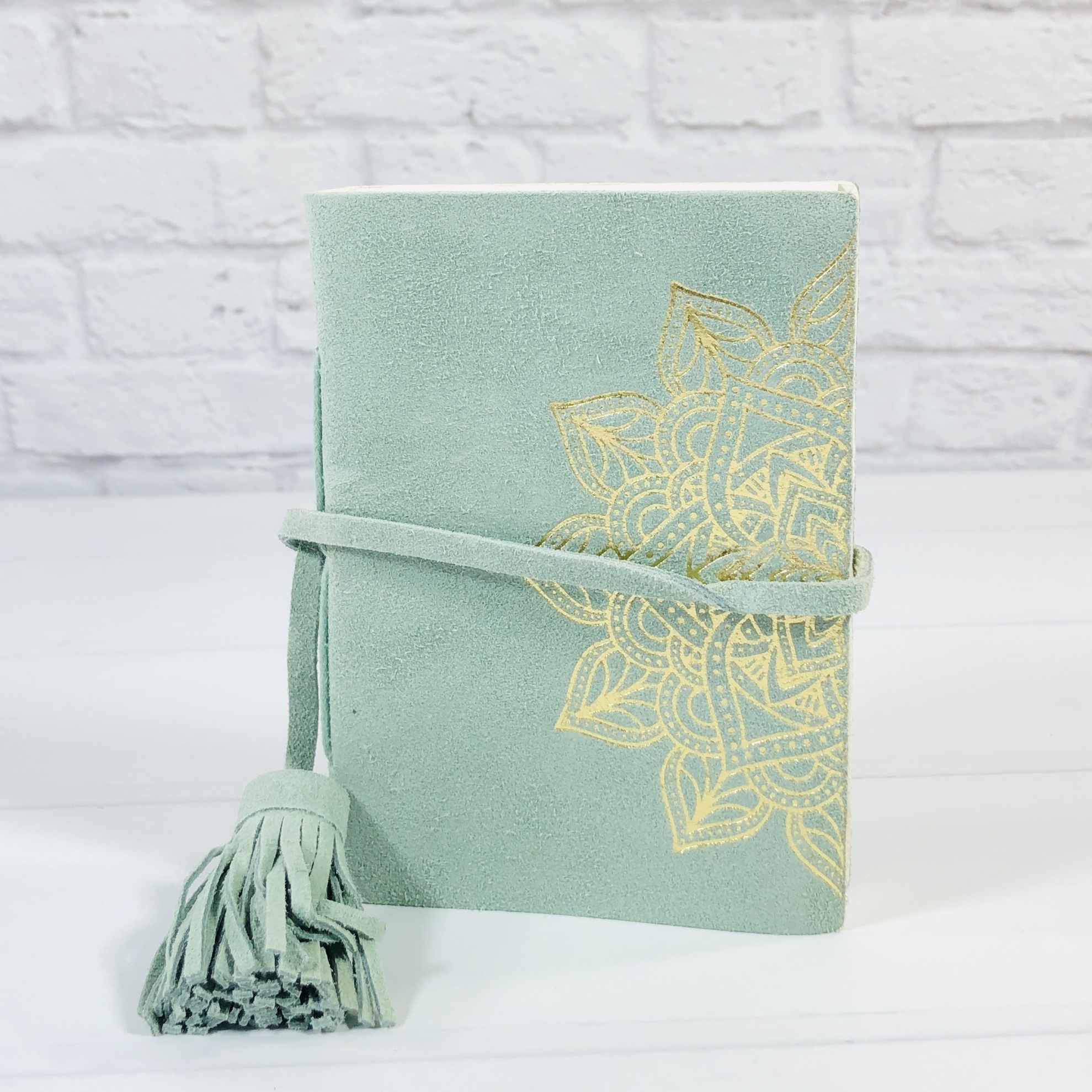 The cover is soft mint green suede and there is a gold metallic print on the front and back, looks a bit like a mandala. There is a closure attached that wraps around the journal and it has a tassel on the end.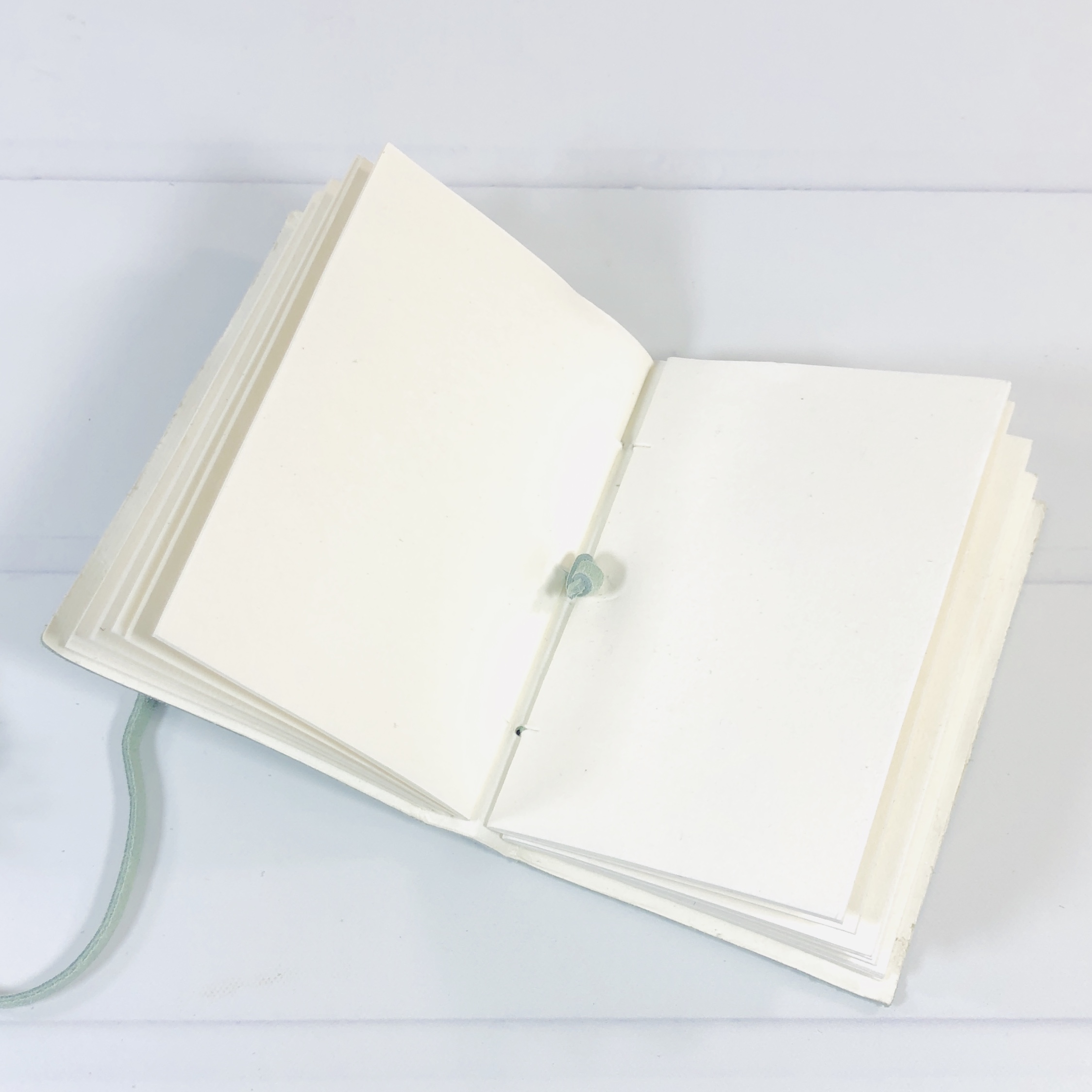 The inside has cream colored paper that is unlined.
It look likes several mini books were put inside to create one beautiful journal. It measures 5″ x 3.5″ x  1″.
Until The Very End Co. Venus Candle ($7.50 for a 4-ounce tin) is a custom blend for this box! Candles on the brand's website are inspired by books and other pop culture. I wouldn't mind getting my hands on the Hamilton-inspired Rise Up candle!
The bottom listed the usual warnings.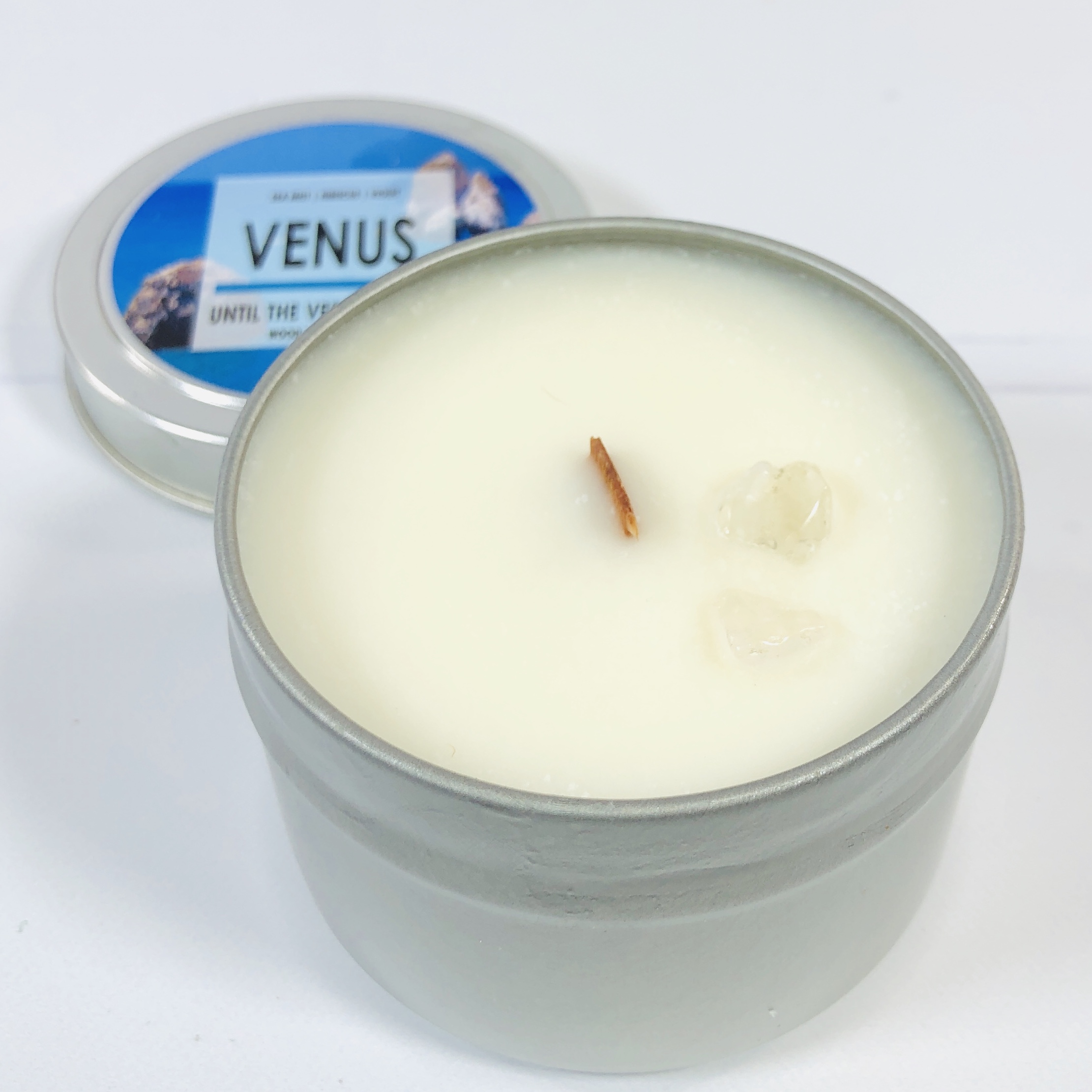 The candle is made of a soy and coconut wax mix and has a wooden wick. There are even a couple of quartz stones on top! The scent is a blend of sea mist, hibiscus, and violet.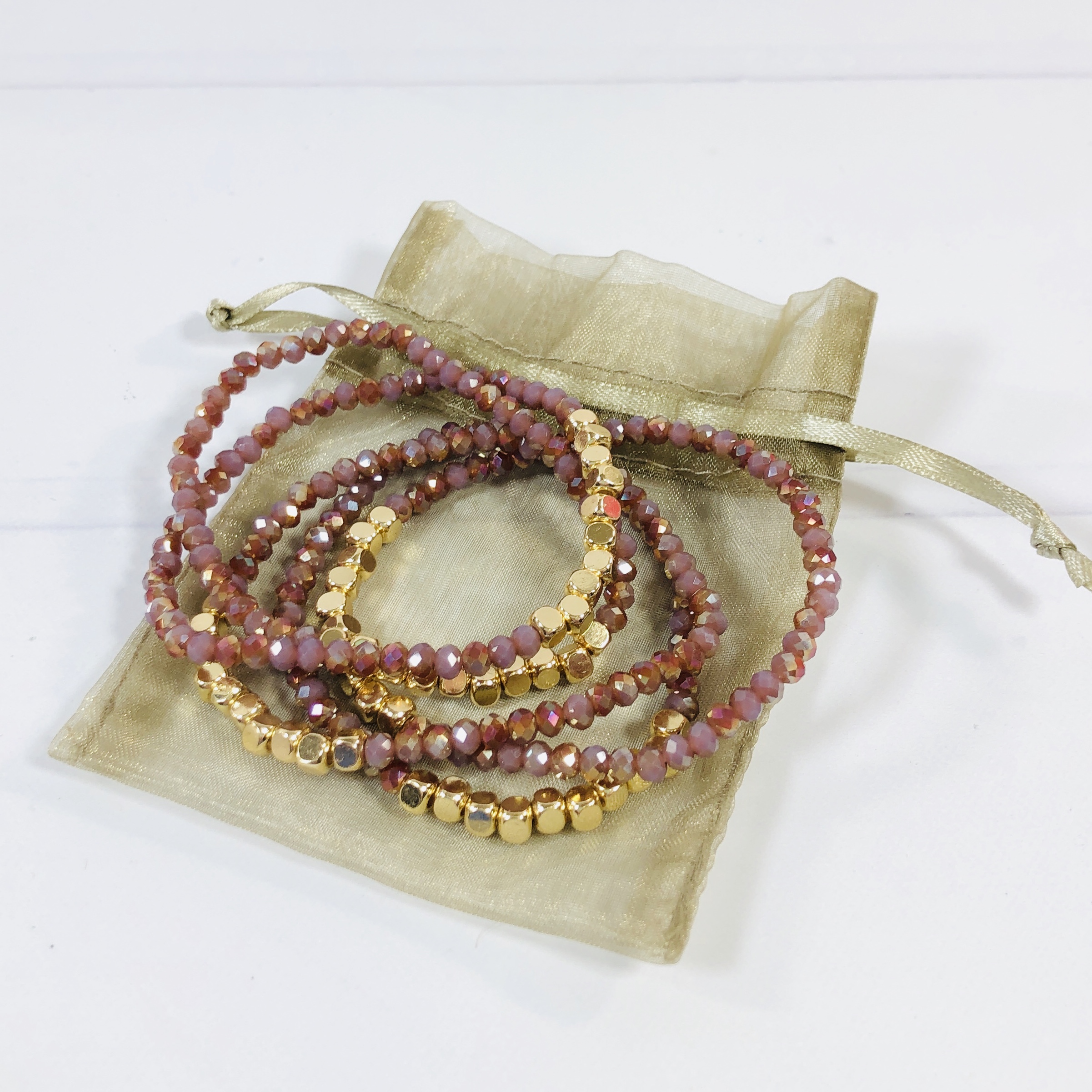 Pretty Simple Five Strand Stone and Gold Bracelet ($18) I thought these bracelets were so pretty, I love stones and the colors are perfect for fall.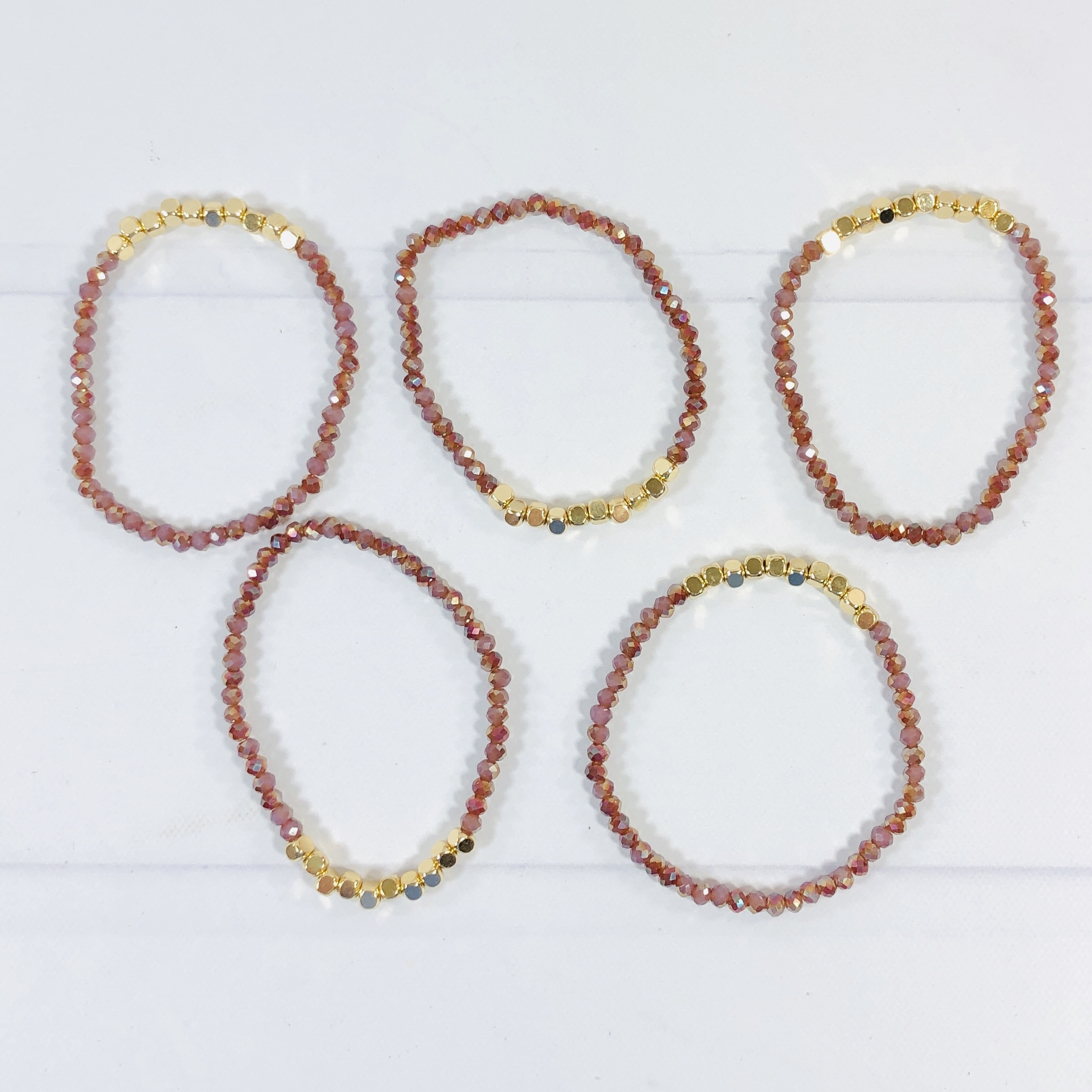 There are 5 individual bracelets, and each one has stones and gold tone beads.
Here's a closer look.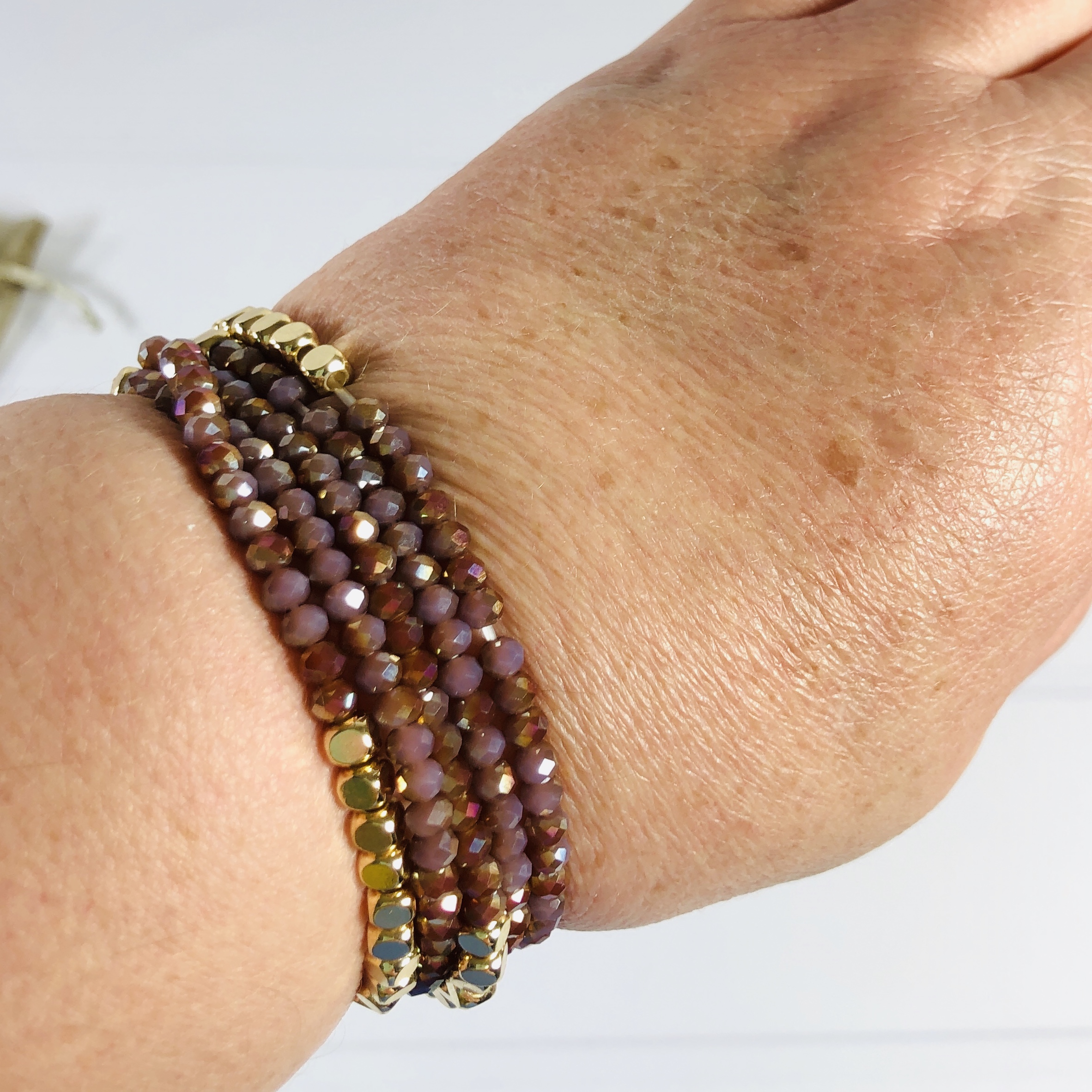 Sadly they don't fit my plus-size wrists. My daughter saw them and fell for them immediately so they will go to her.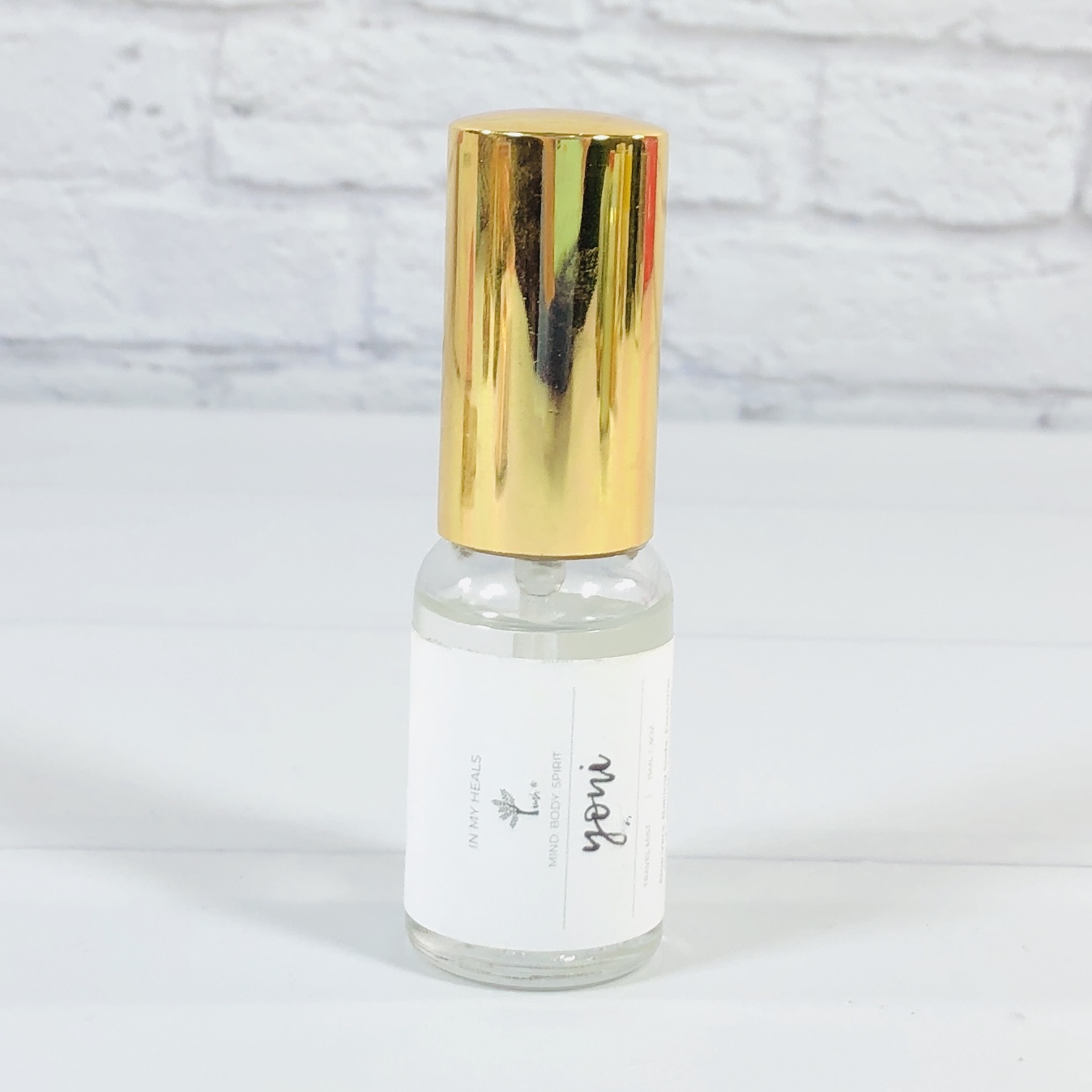 In My Heals Goddess Yoni Mist ($4.80) is from the same maker of the bath salts shown earlier. It is a yoni mist, and if you aren't familiar with the term "yoni", then you might want to Google it, but in short, it's a mist for freshening up parts covered by panties.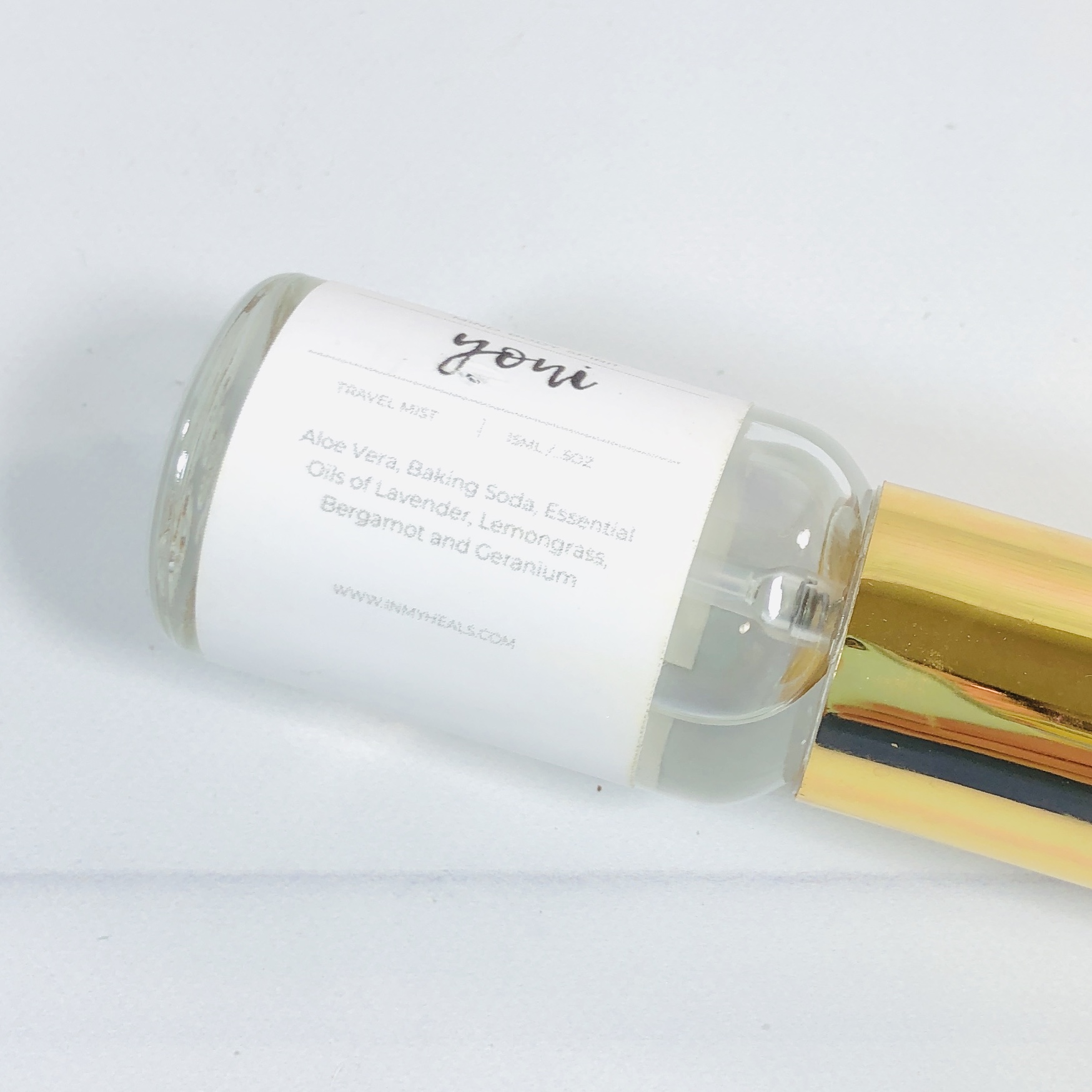 The mist is made of aloe, baking soda (to balance the pH), and essential oils. The website also lists citric acid but doesn't list baking soda.
The spray can be misted, although it might be hard to angle it correctly and still have it come out the sprayer, but you can also spray it on toilet paper and use it as a wipe. If you are not into yoni care then it can be spritzed onto the face as a cooling mist or onto the body as a scent spray.
Paisley and Faith White Gardenia Bath Bomb ($6) I could smell the lovely floral aroma wafting from my box as soon as I opened it up!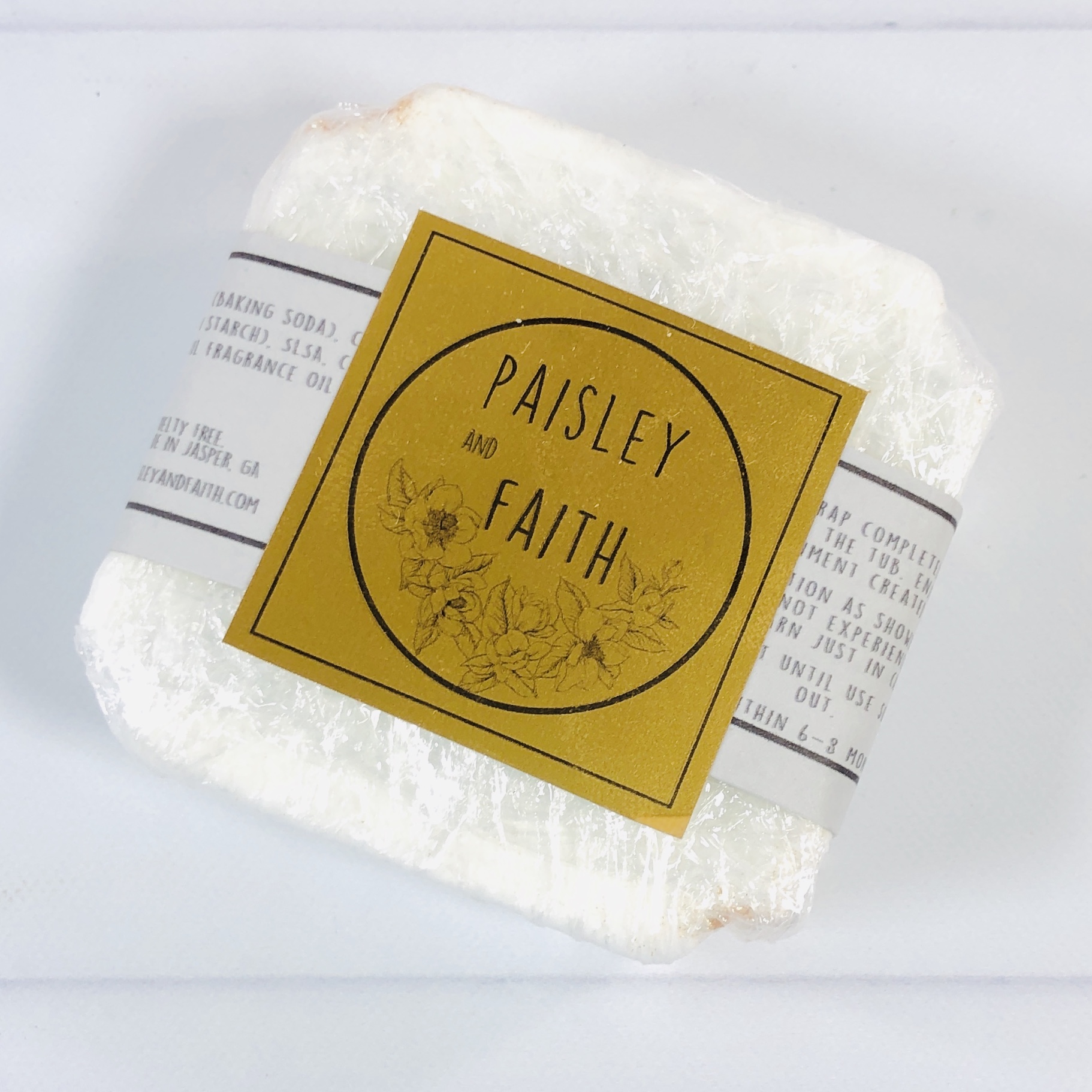 This is a new-to-me brand, as are all of the other brands in this box!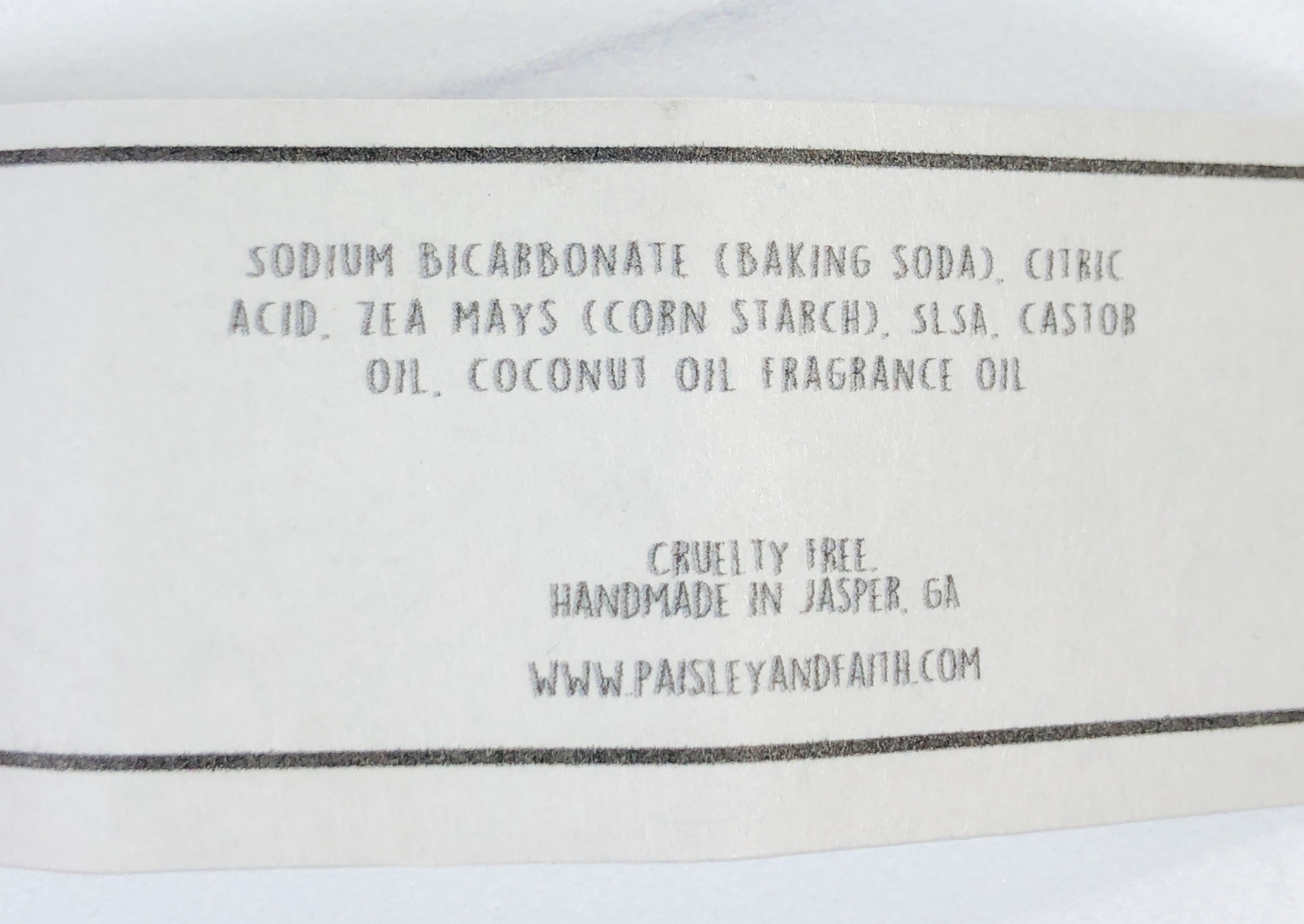 It has the usual baking soda/citric acid combo that gets the bubbles bubbling. I think they left off the mica, which gives it a gold dusted appearance.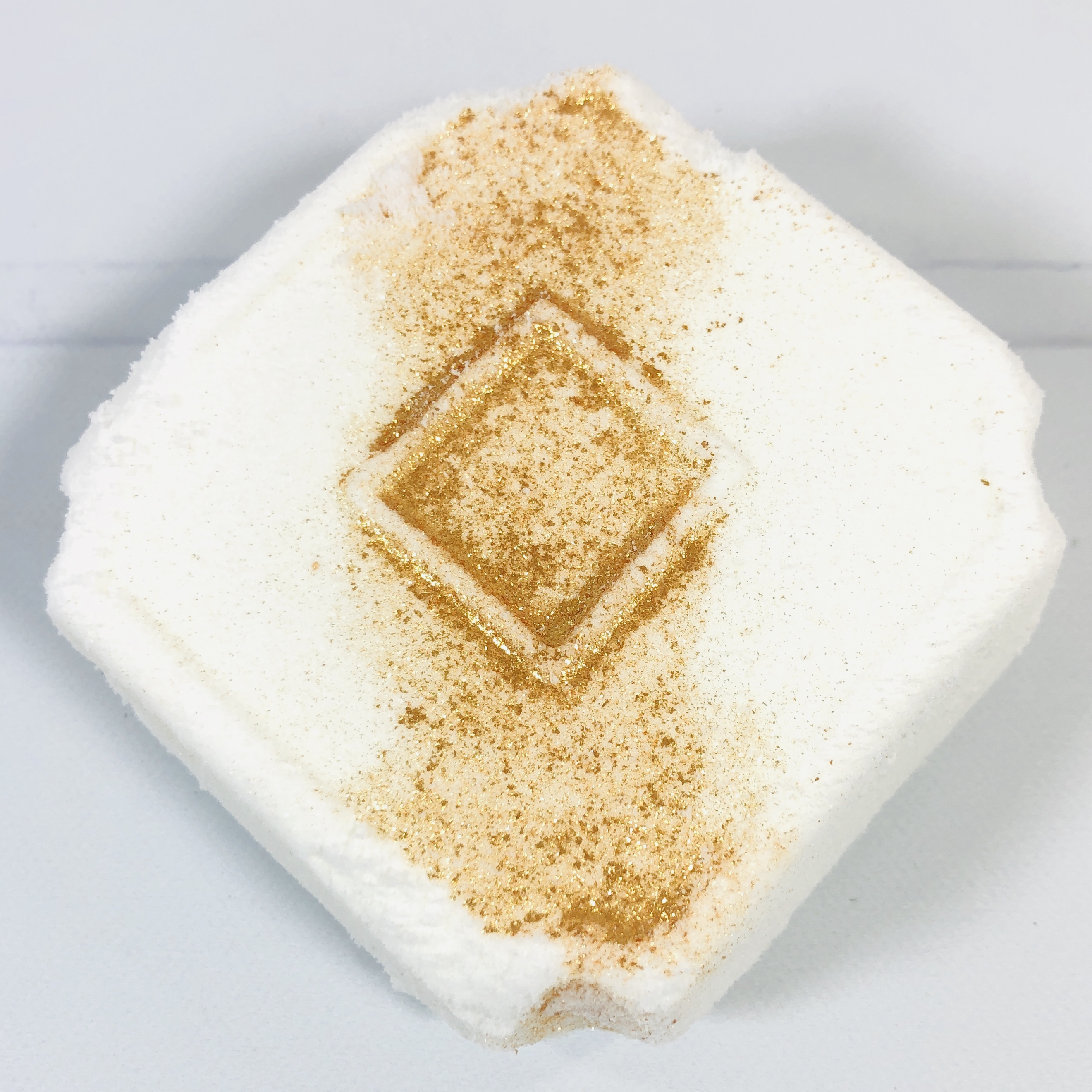 It's super pretty and highly fragranced, I have it doing double-duty as a room fragrance for now to give it a chance to air out!
Honey Belle Luxe Clarifying Cleansing Oil ($14) was missing from my last box and so I received it in my September box!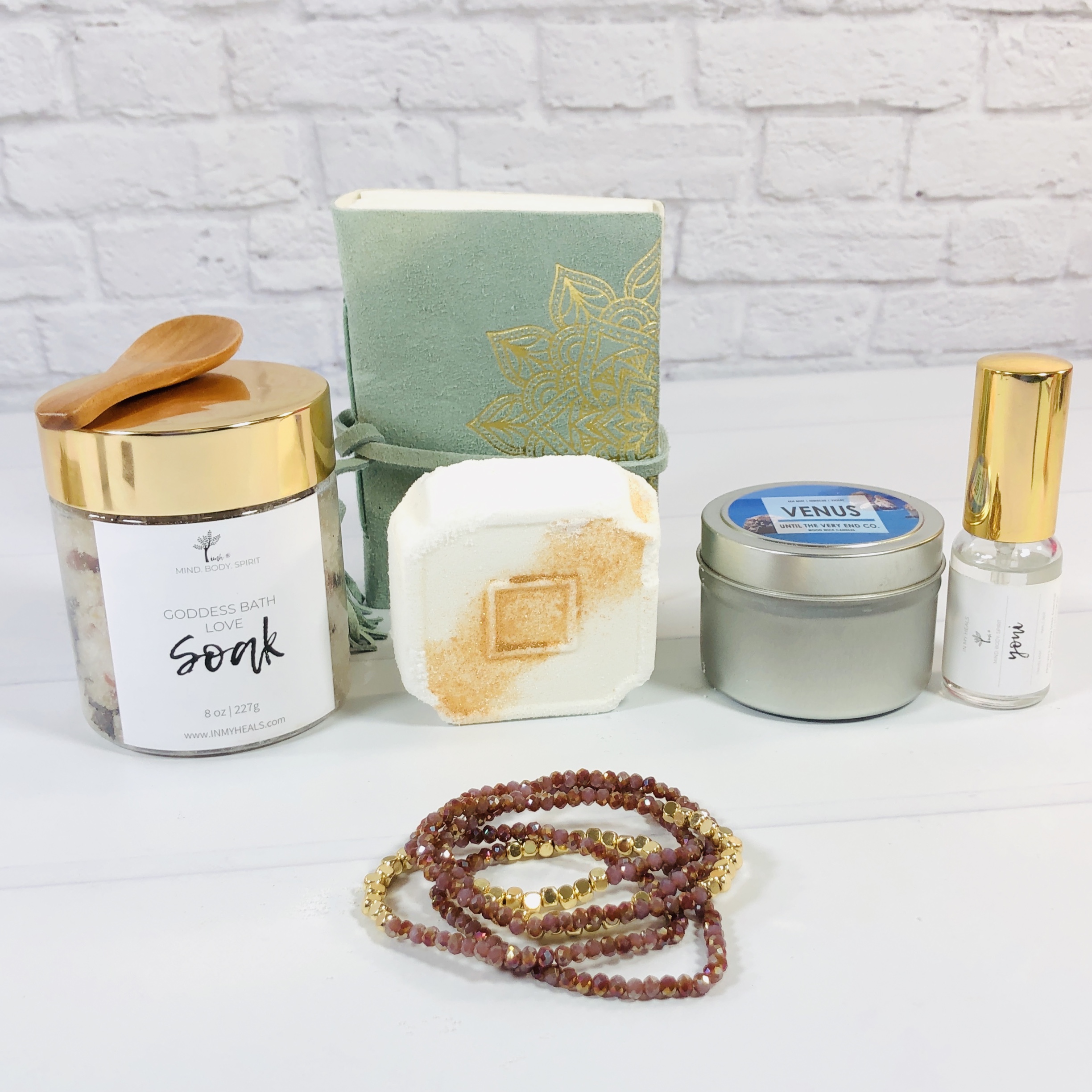 The September HER-MINE Box was all about pampering your inner goddess and the products are perfect for helping do just that! There were two bath items, and one can even be used in the shower. A candle is always relaxing to me. The journal was unique and beautiful and the bracelets were so pretty. I was excited to learn about new makers too, since I had never heard of any of them before!
What do you think of this box?