The GlobeIn Artisan Box Club is a subscription that sends handcrafted products from around the world. All items are produced either by collectives that are fair trade certified or that respect and adhere to fair trade principles. All artisans and farmers whose products are distributed by GlobeIn are paid a fair wage for their products.
DEAL: Get 50% off your first box on any 3-month GlobeIn Premium Subscription Box. Use this link and the coupon code TRYUS50 at checkout.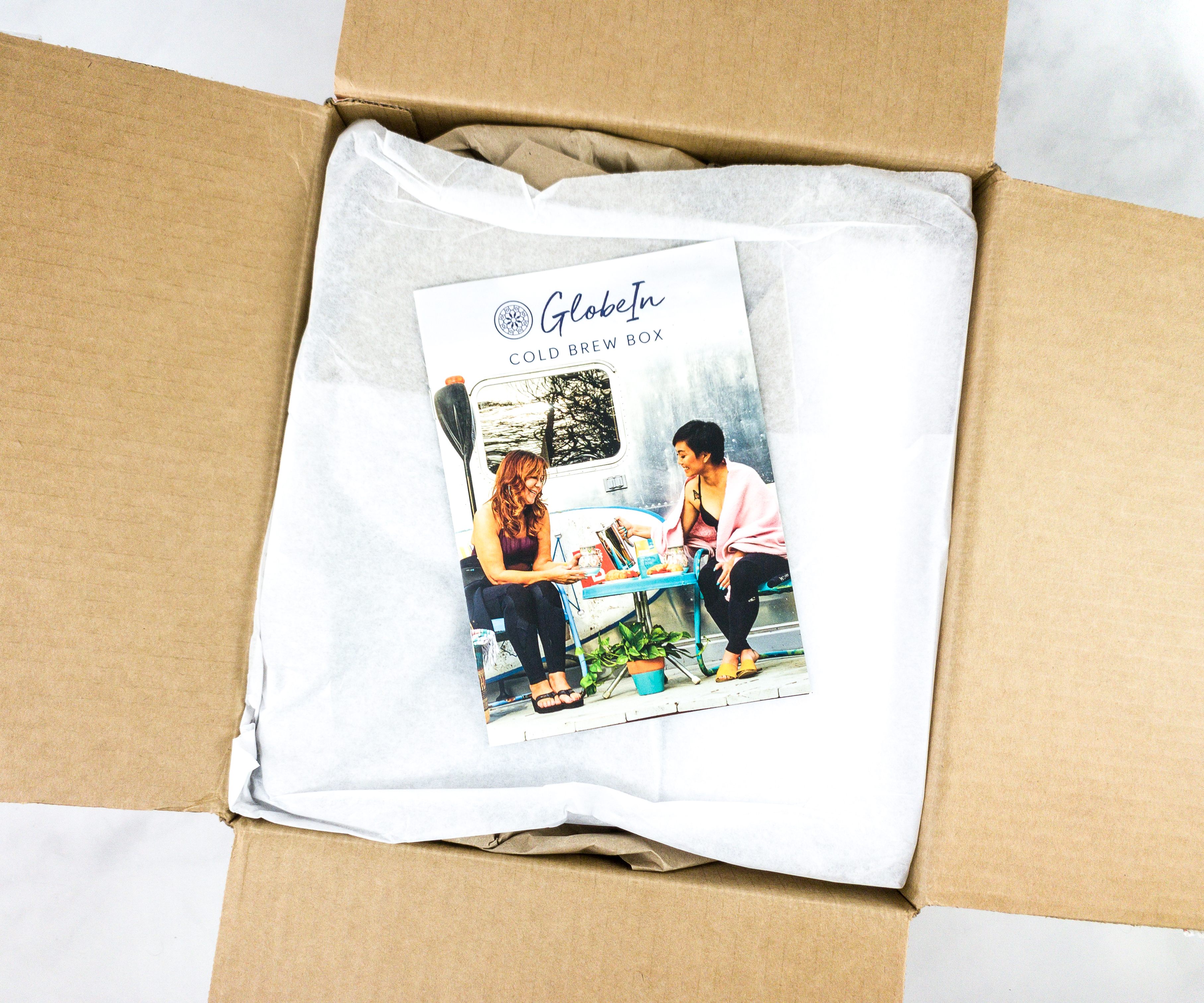 Everything was well wrapped and protected during shipping.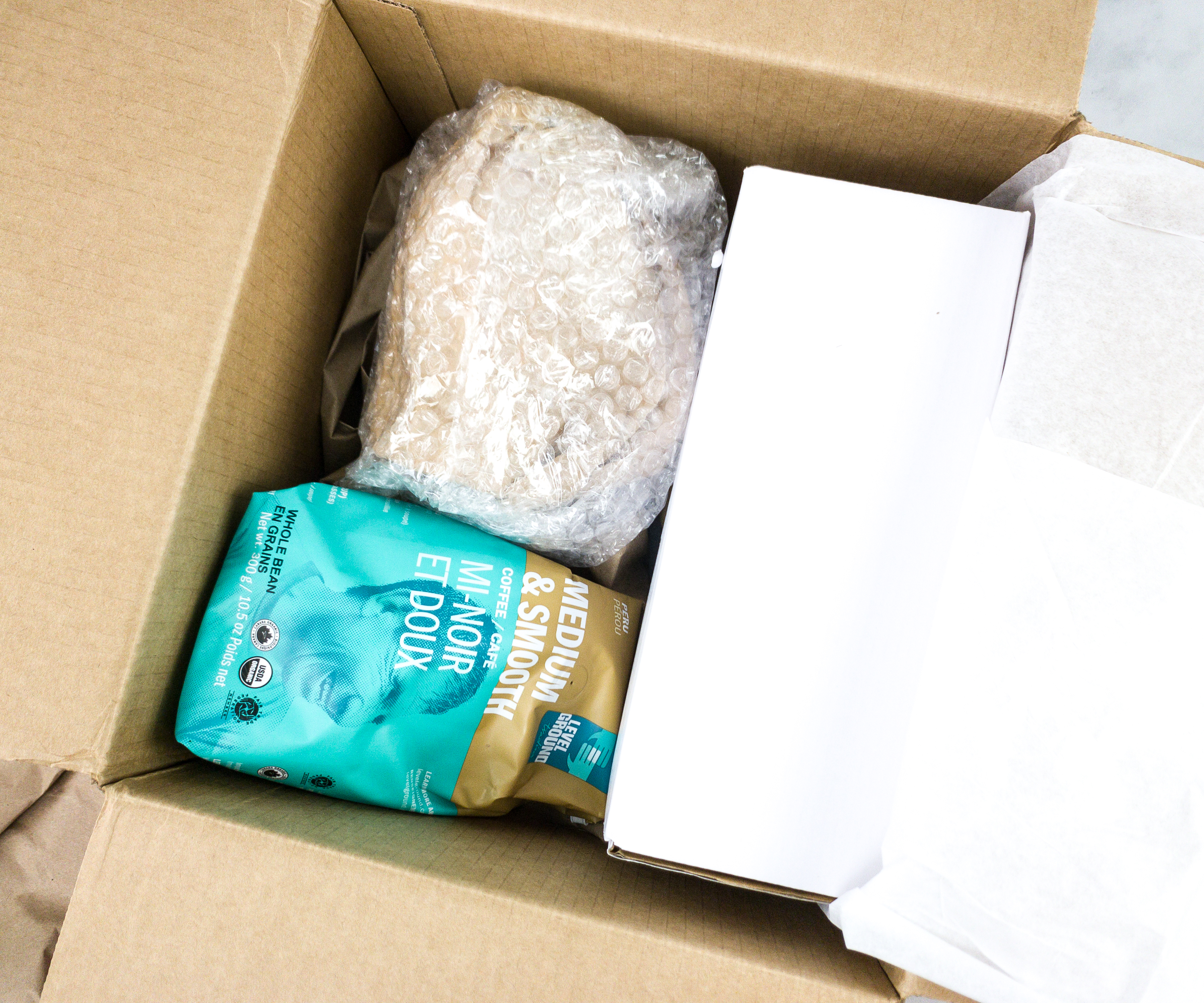 The items arrived in great condition!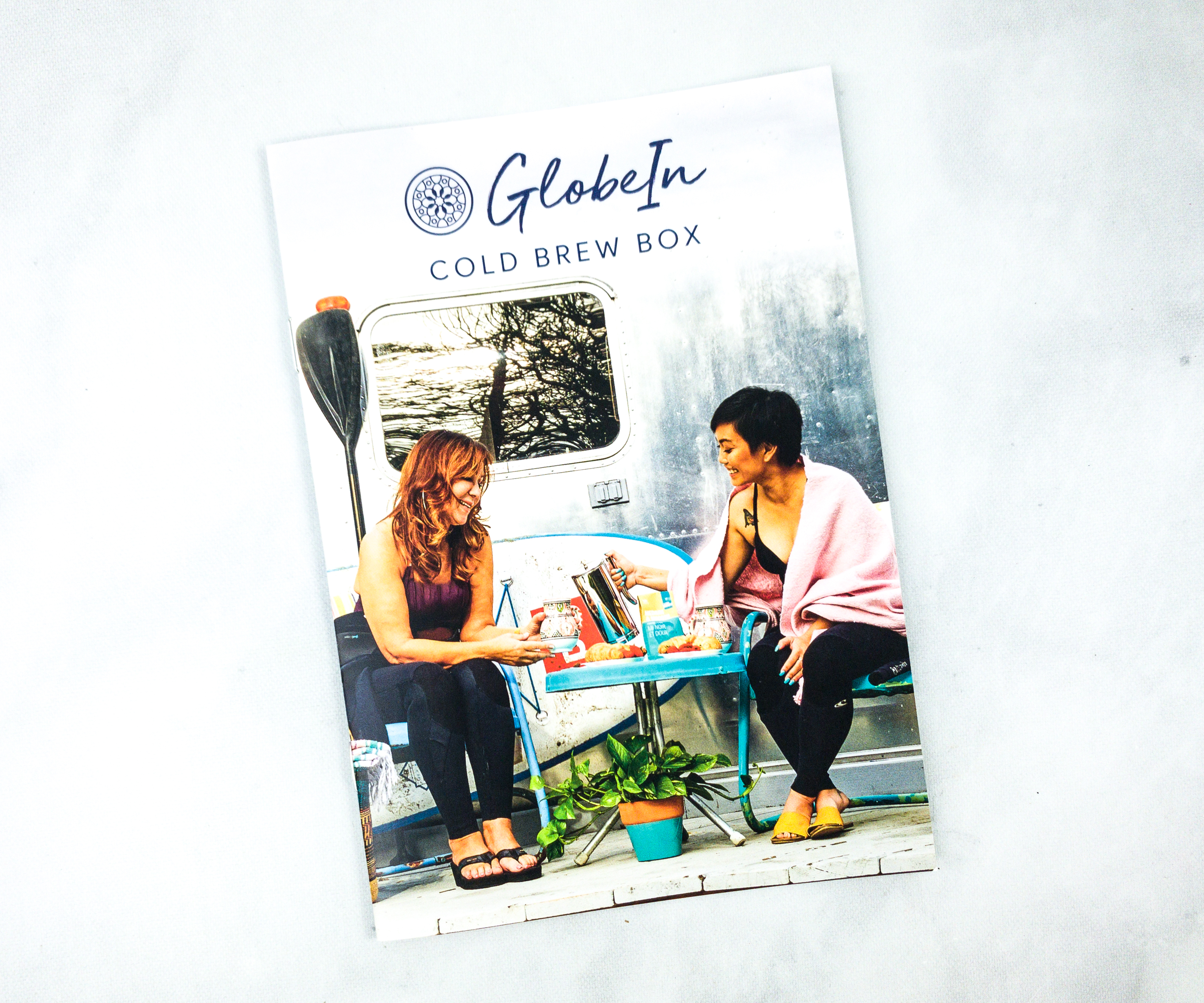 The box includes a booklet with information about all the items in the box!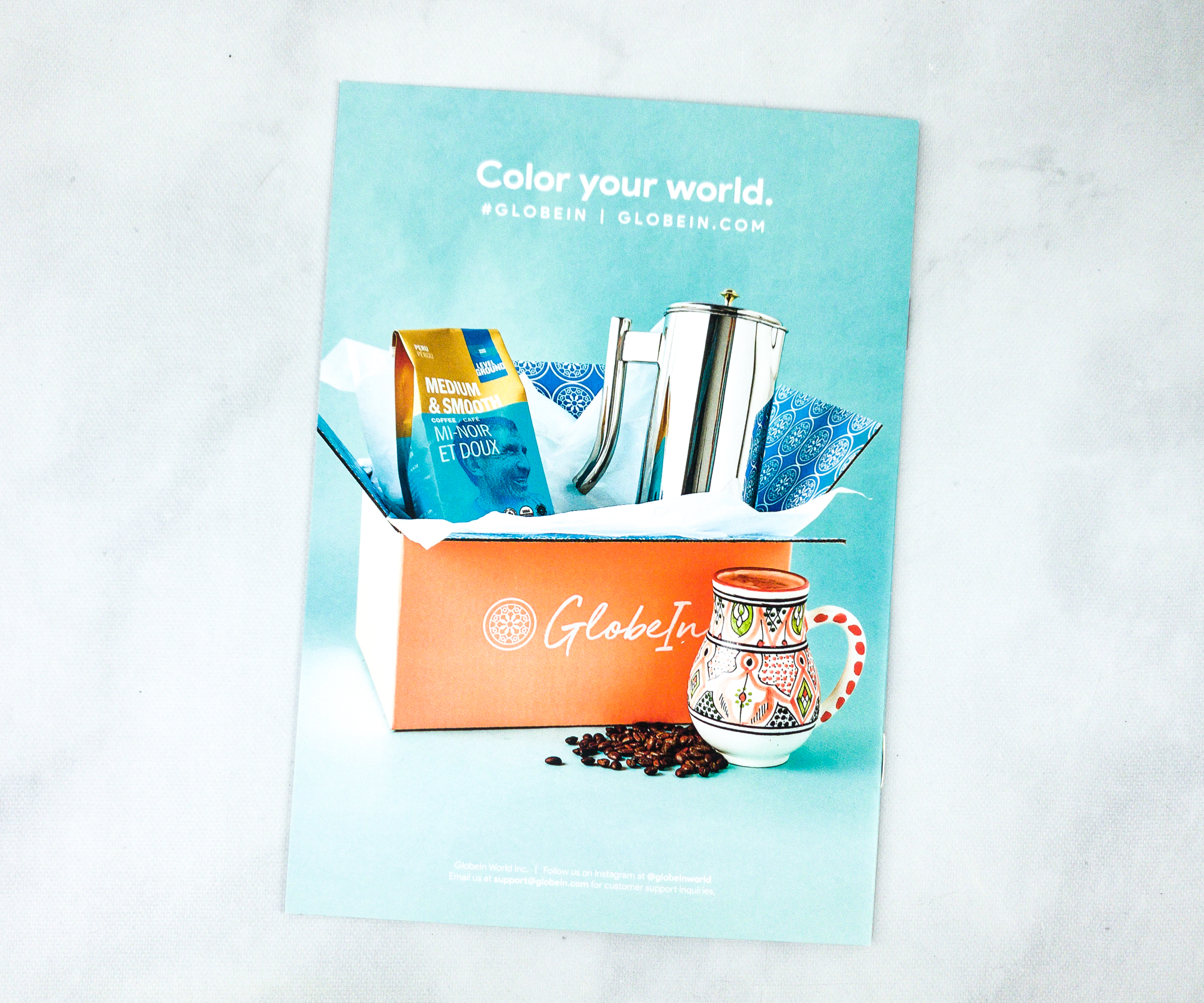 The back also shows a photo of all the items in the box.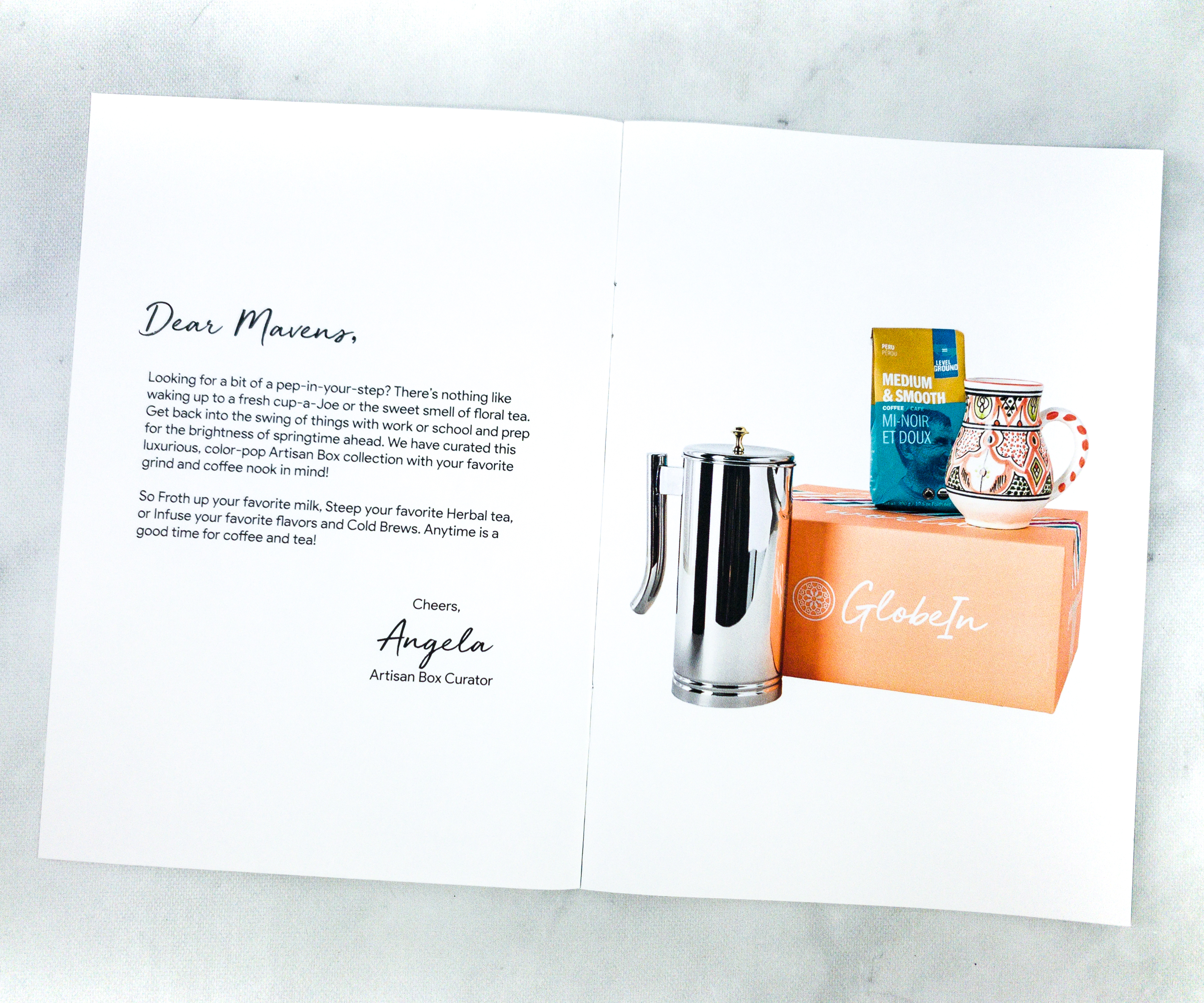 The theme for this box is COLD BREW.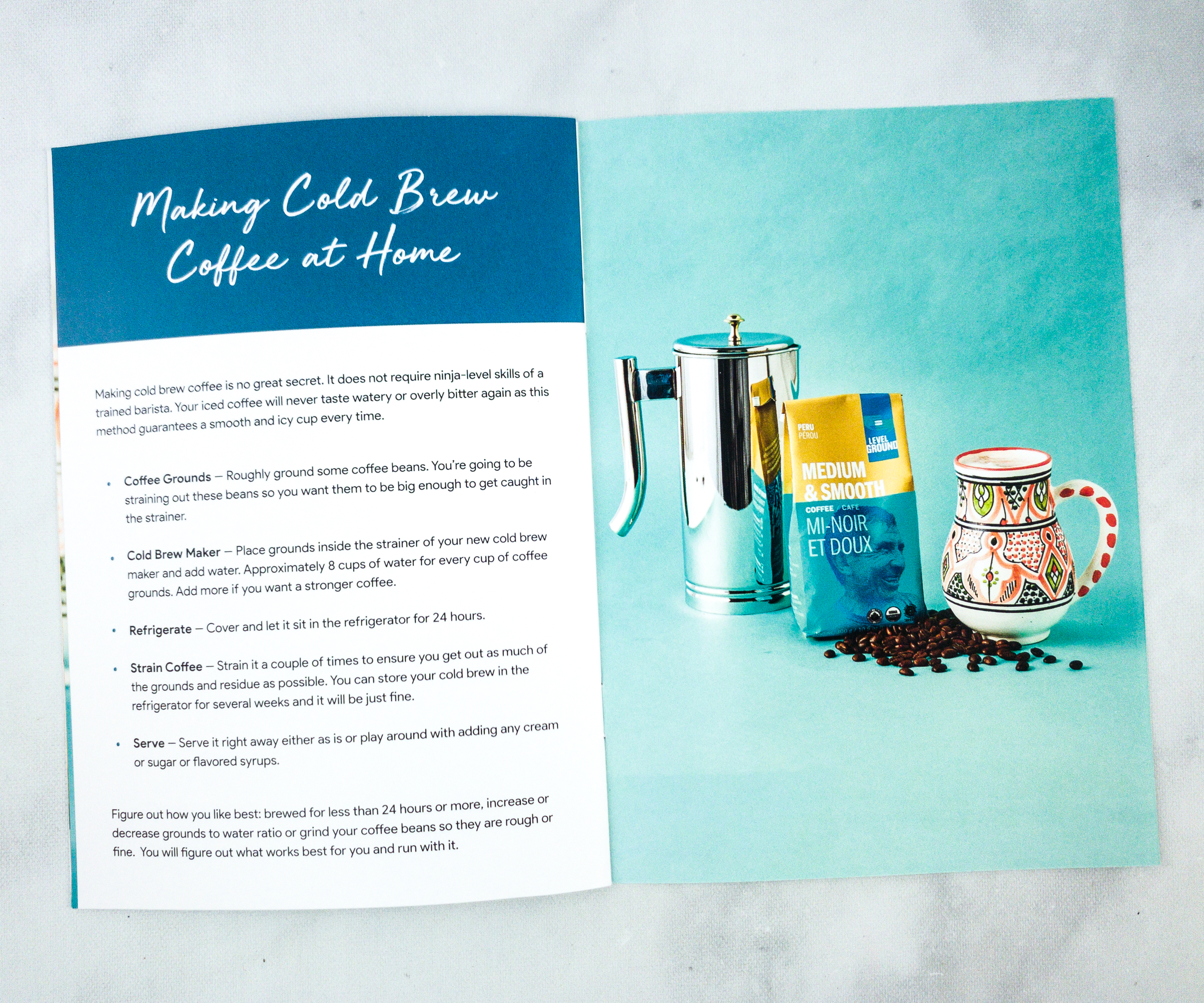 The booklet also includes a feature about how you can make cold brew coffee at home!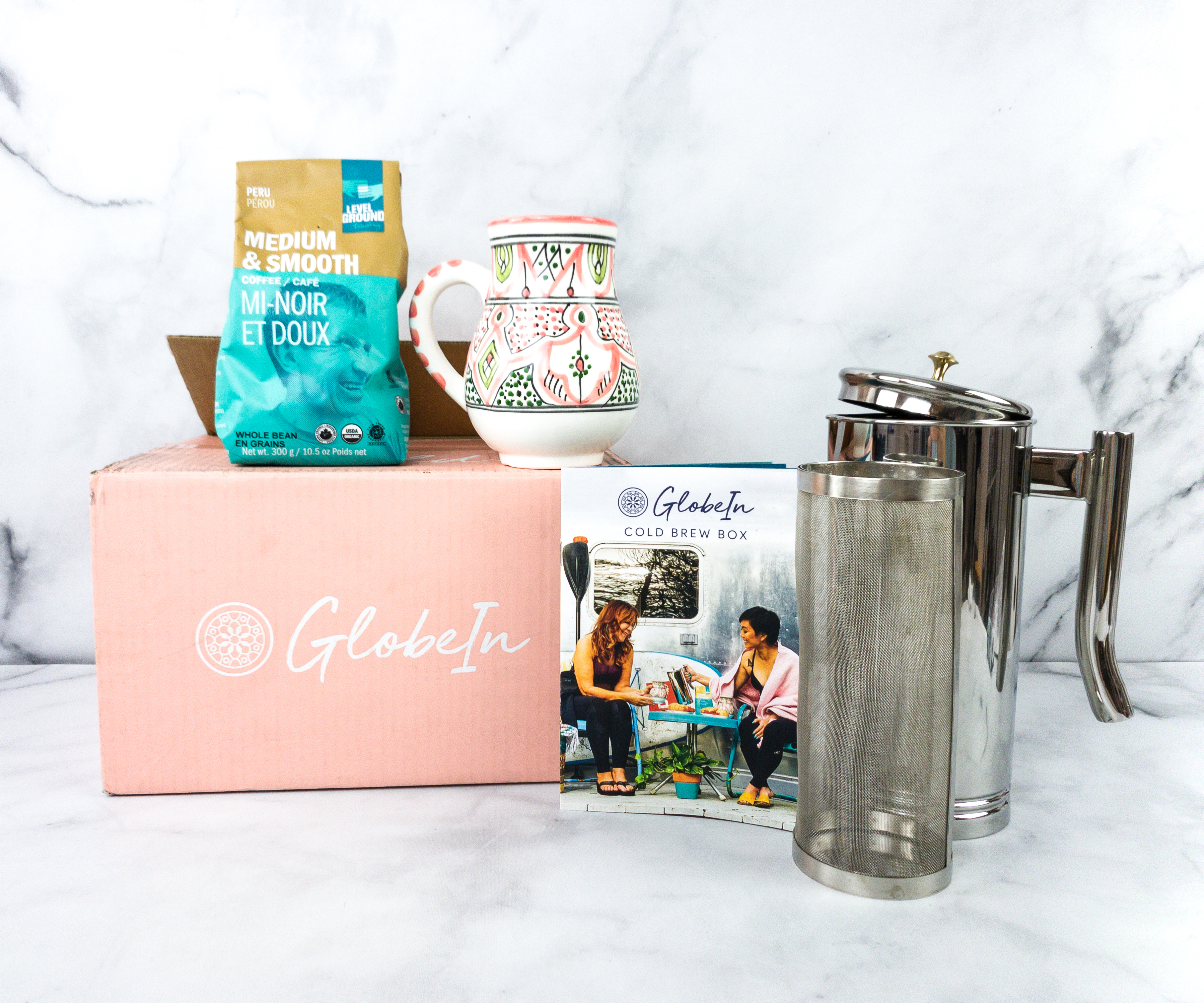 Everything in my GlobeIn Artisan COLD BREW box!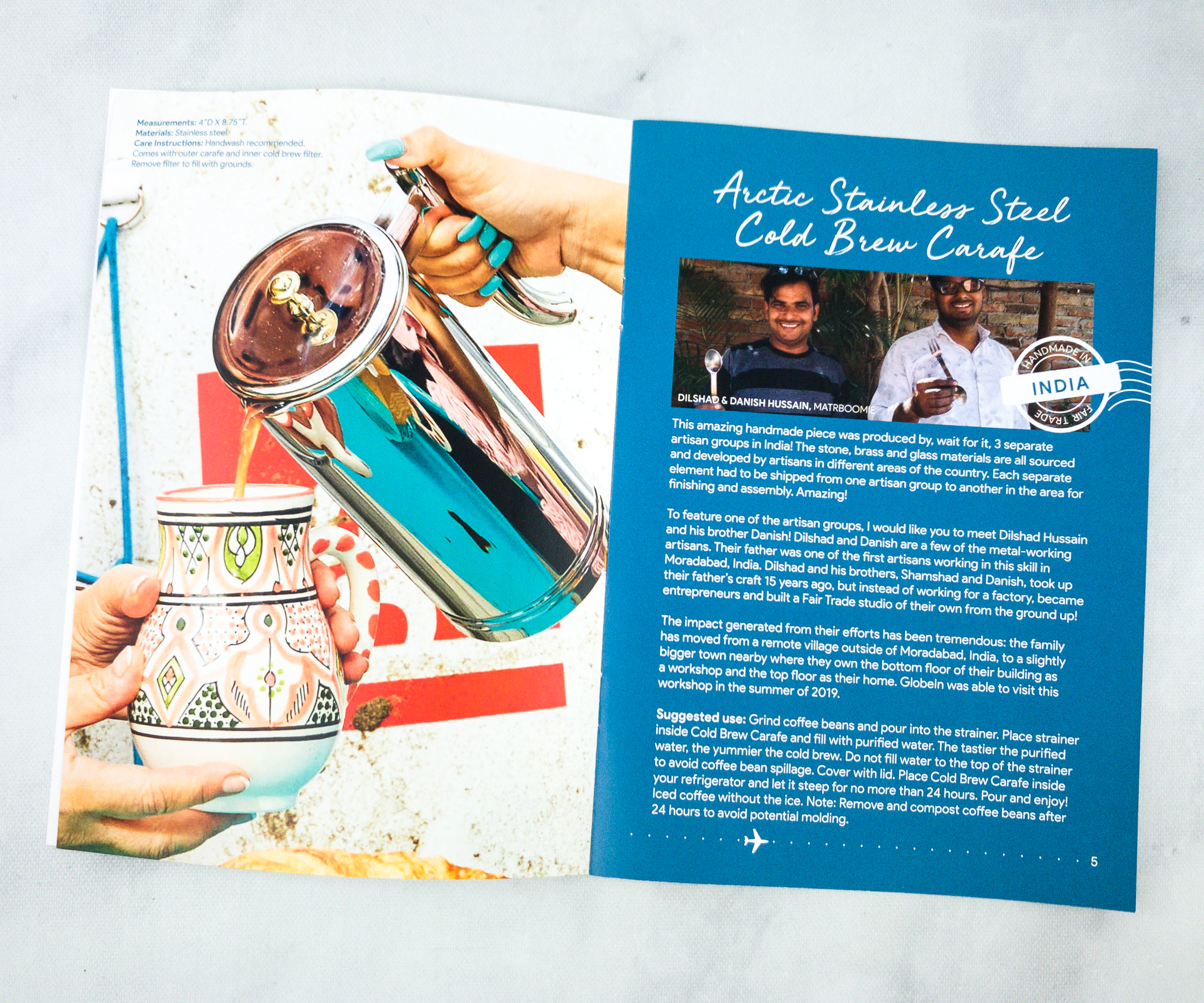 Matrboomie Arctic Stainless Steel Cold Brew Carafe – India. The tall carafe is made with stone, glass, and brass, which are sourced and developed by artisans in different areas of India. It's wonderful how they all came together to make this amazing and aesthetically-pleasing piece!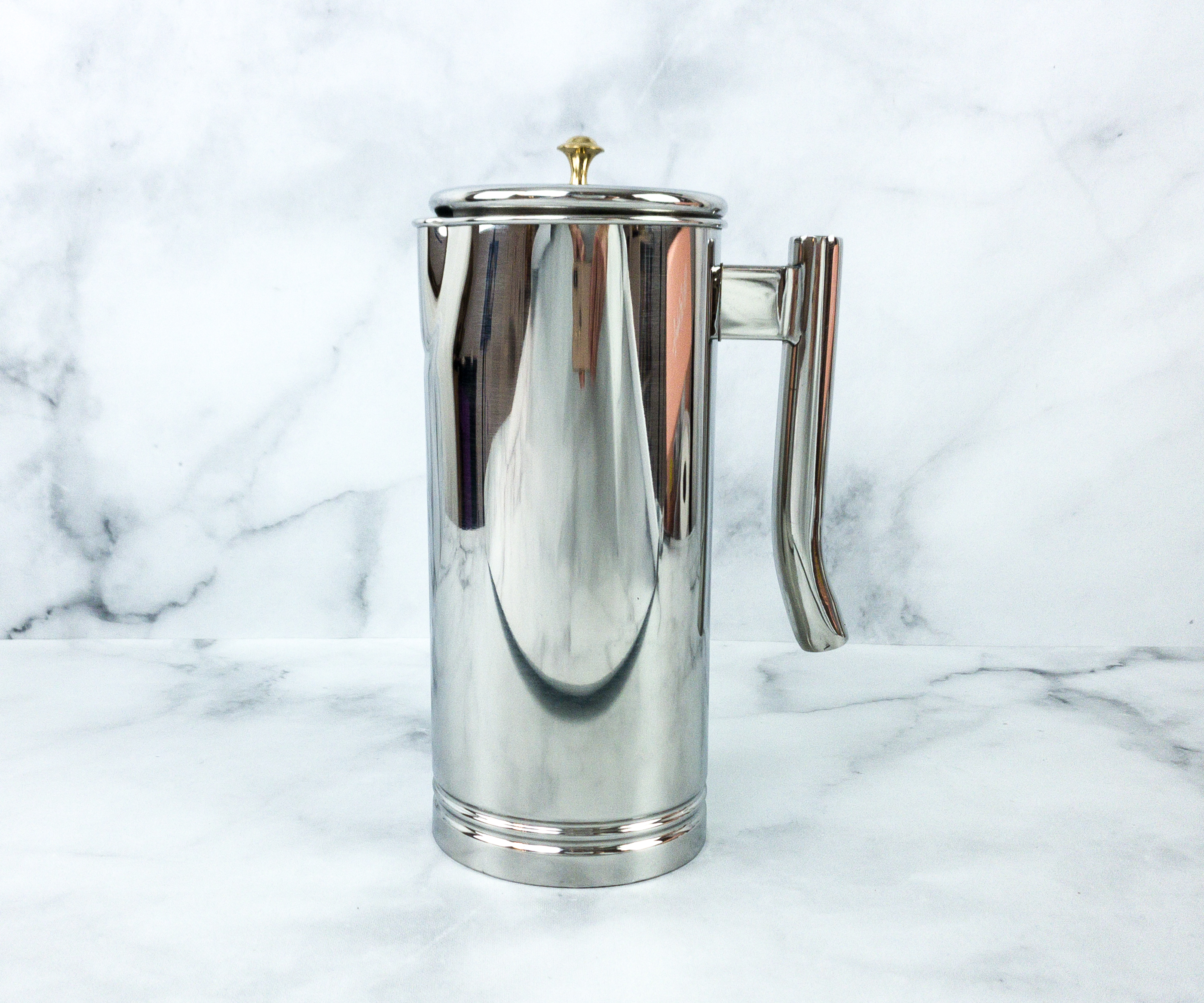 The brewer is made with stainless steel. It measures 4″ in diameter x 8.75″ in height.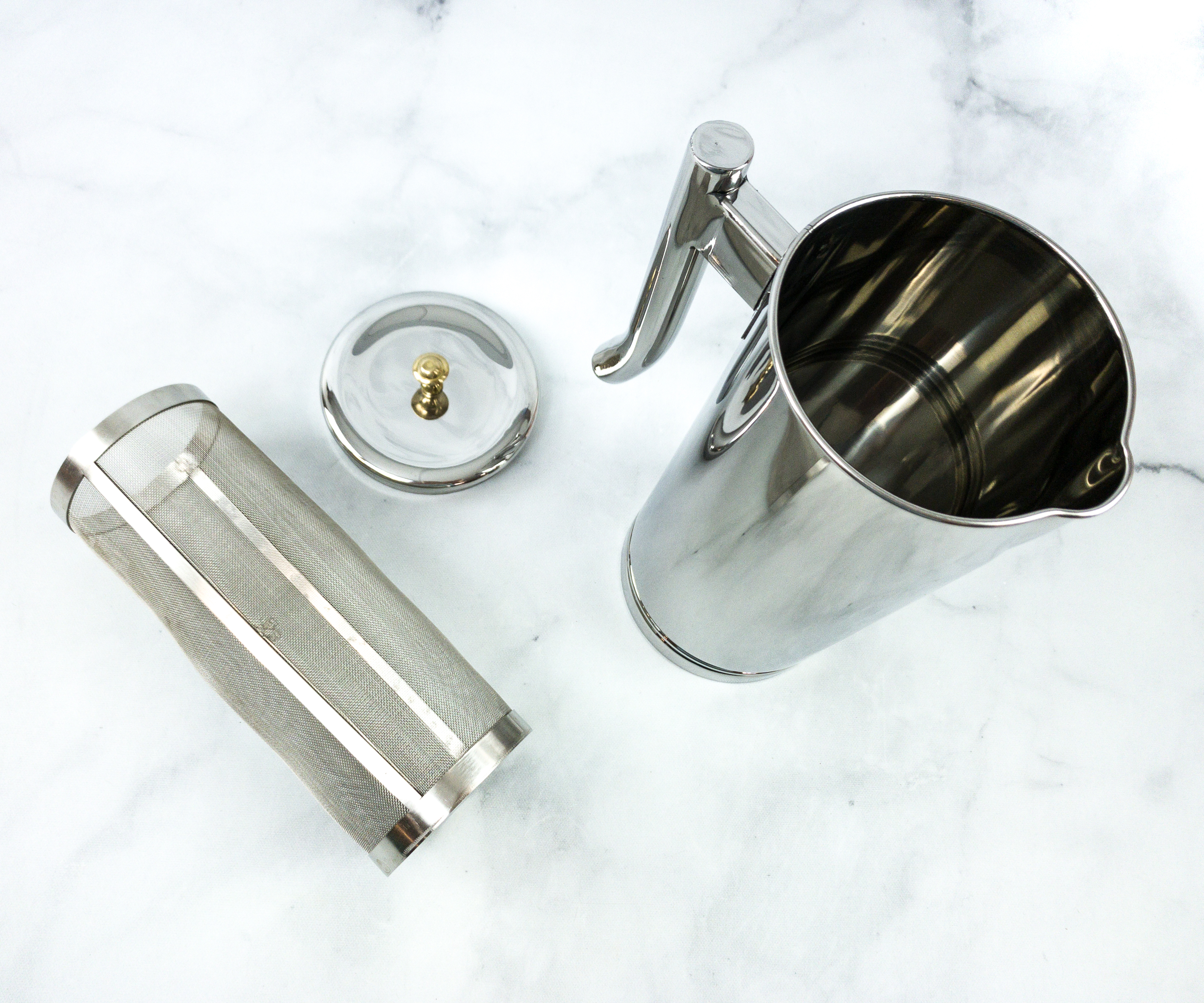 It comes with a huge filter inside that will hold the ground beans of your choice. The carafe is not just for coffee lovers but it can be used by those who love tea as well! For this kind of piece, handwashing is recommended.
Level Ground Peru Medium Roast Coffee Beans 300 mg – Peru. To use with the carafe is this bag of premium-roast coffee beans from Peru! The organic coffee beans are grown and slow-ripened in the cold jungle at 3000-6000 feet elevation, to bring that delicate acidity.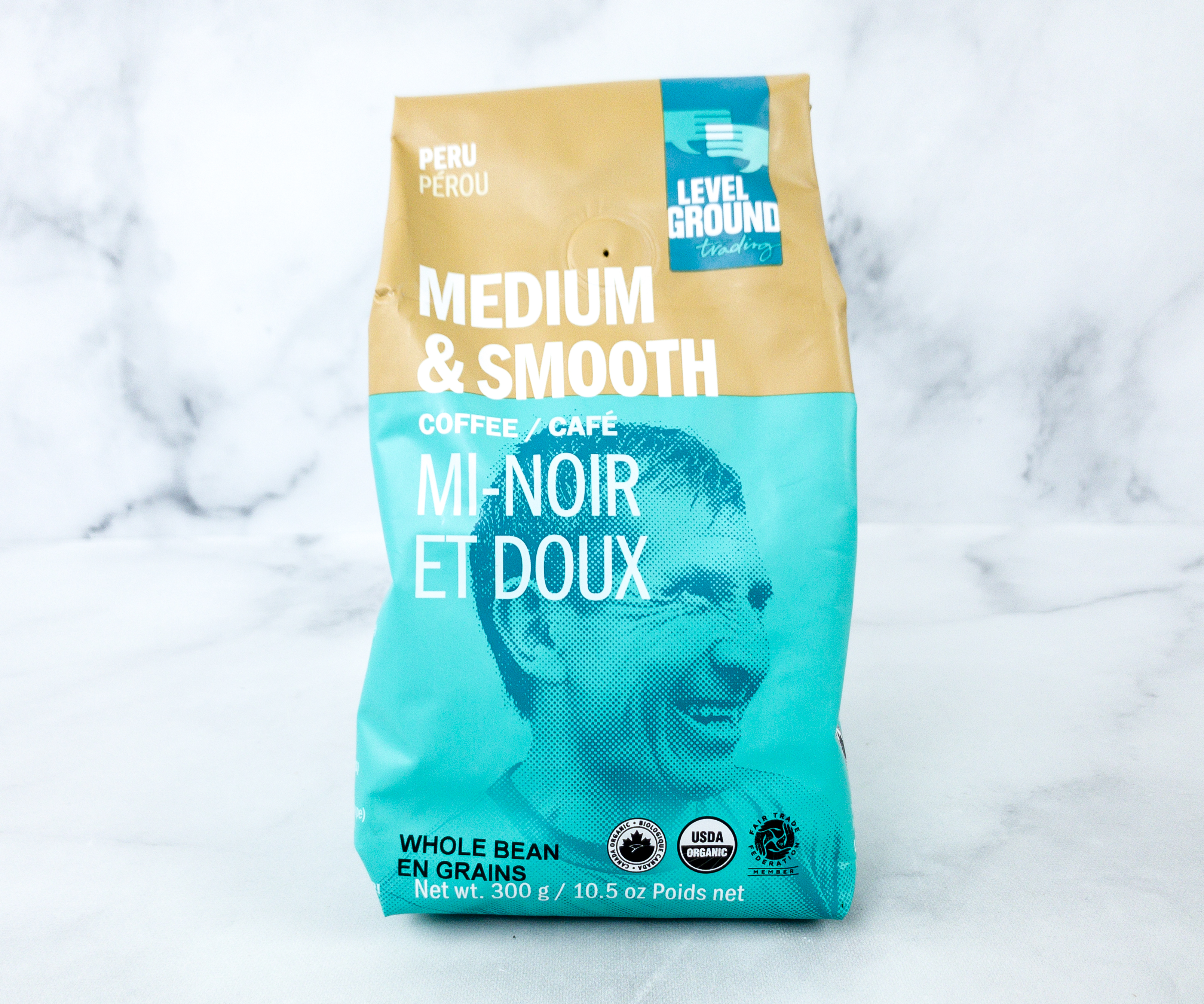 The coffee has a sweet, crisp taste, with a bright, citrus-hinted entry, plus cocoa notes and a clean, fruity finish. For coffee lovers, this is such delight! My husband loves it!
The pack contains 300 g (10.5 oz.). Just store it in a cool and dry place.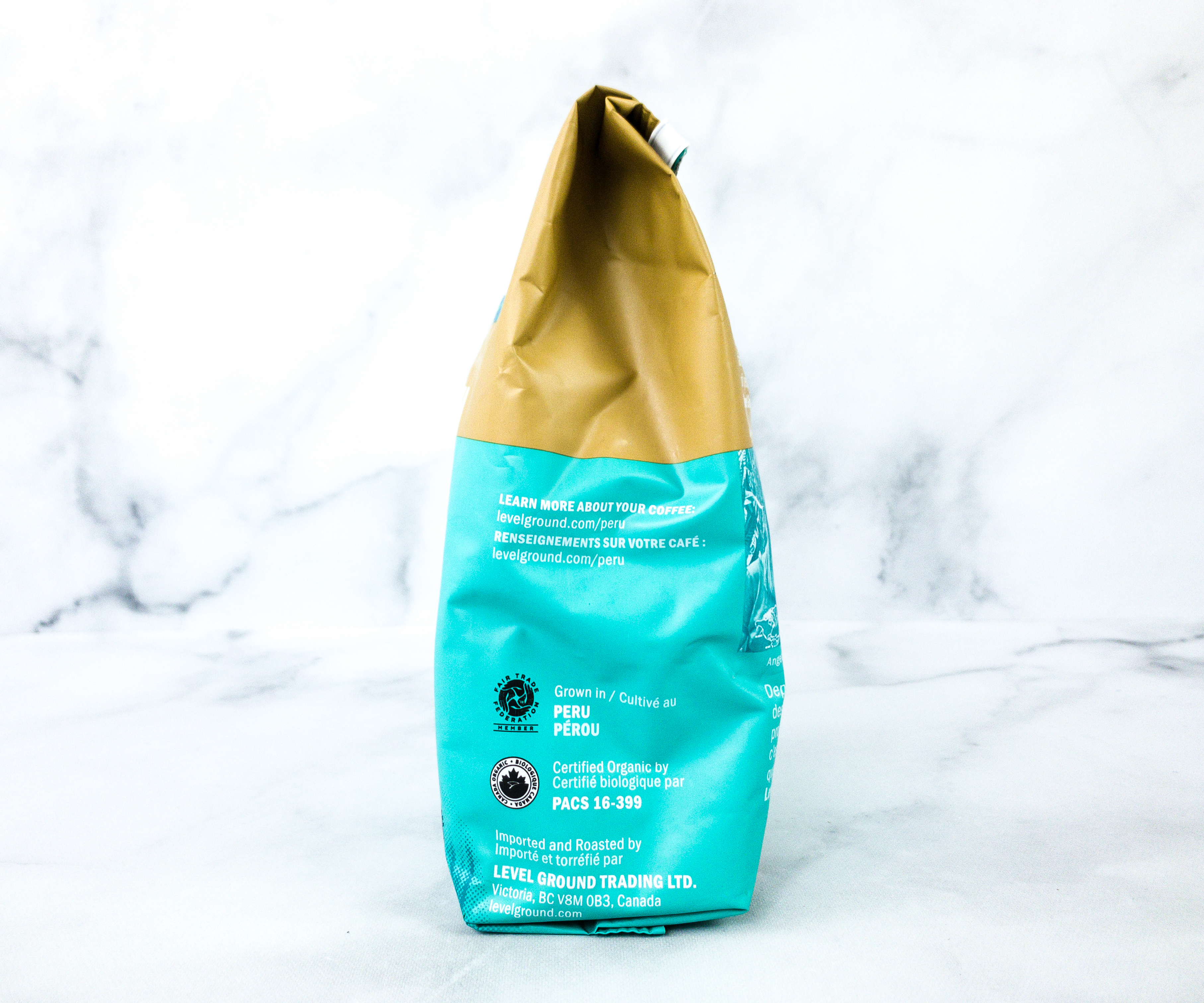 My husband says this coffee has a unique taste. Aside from its delicate acidity, it also brings floral and berry notes in every sip!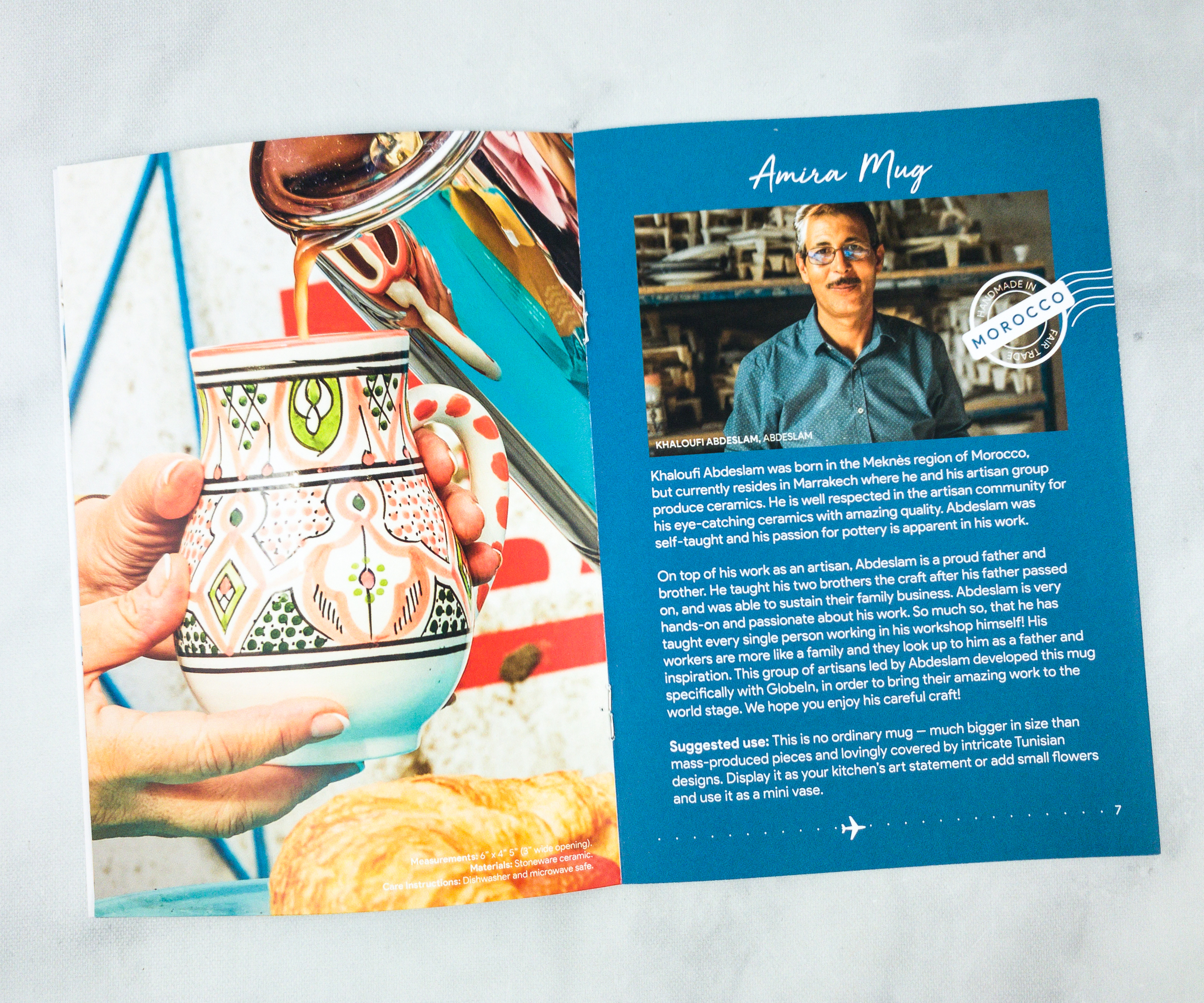 Abdeslam Amira Mug – Morocco. Your coffee time won't be complete without a mug. This one is from Morocco and it's made by the well-respected ceramic artisan Khaloufi Abdeslam.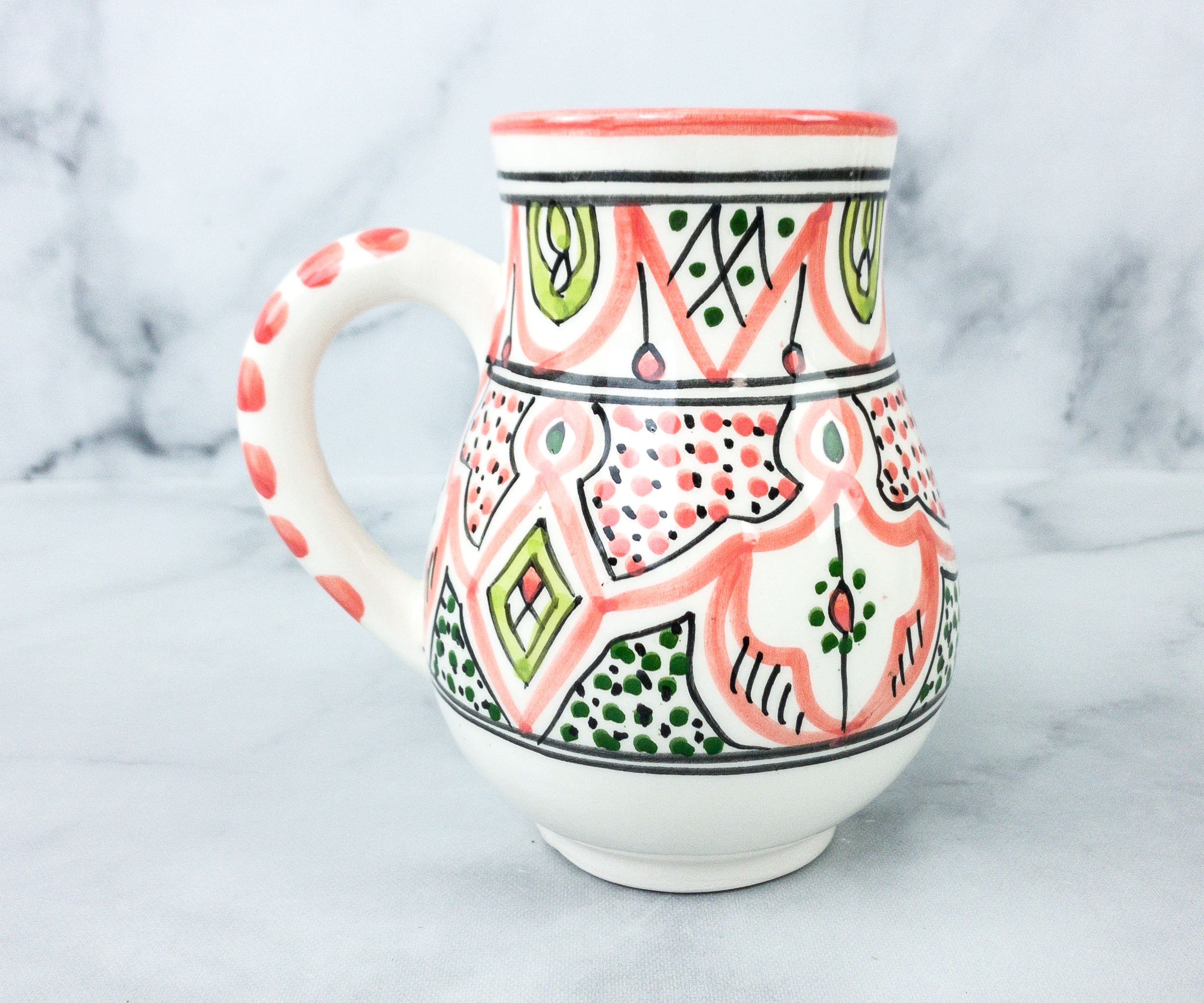 The uniquely-shaped, oversized mug is covered in peach and green Tunisian design.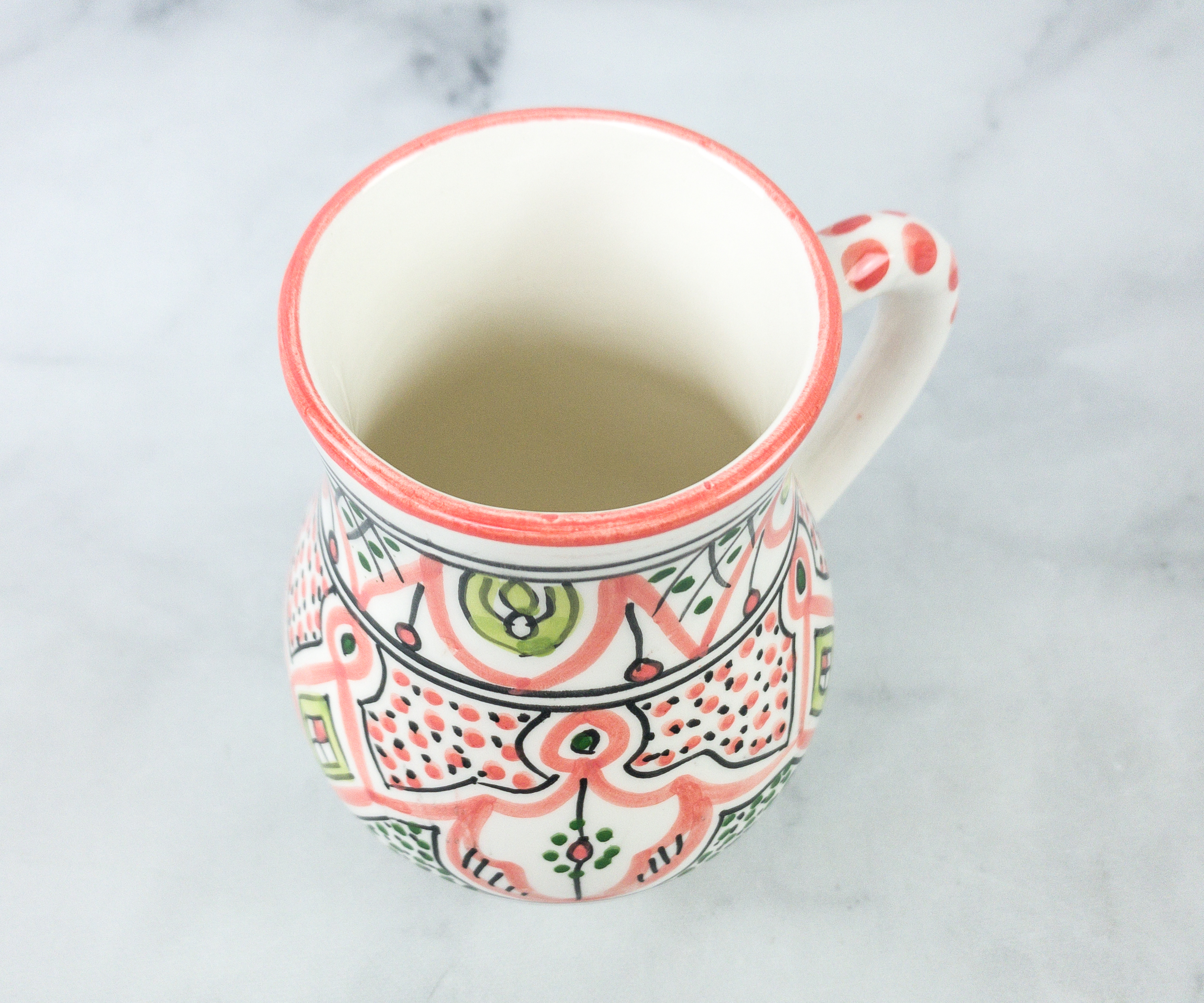 It's made of stoneware ceramic and measures 6″ x 4″. It also has a 3″ wide opening. This mug is even dishwasher- and microwave-safe!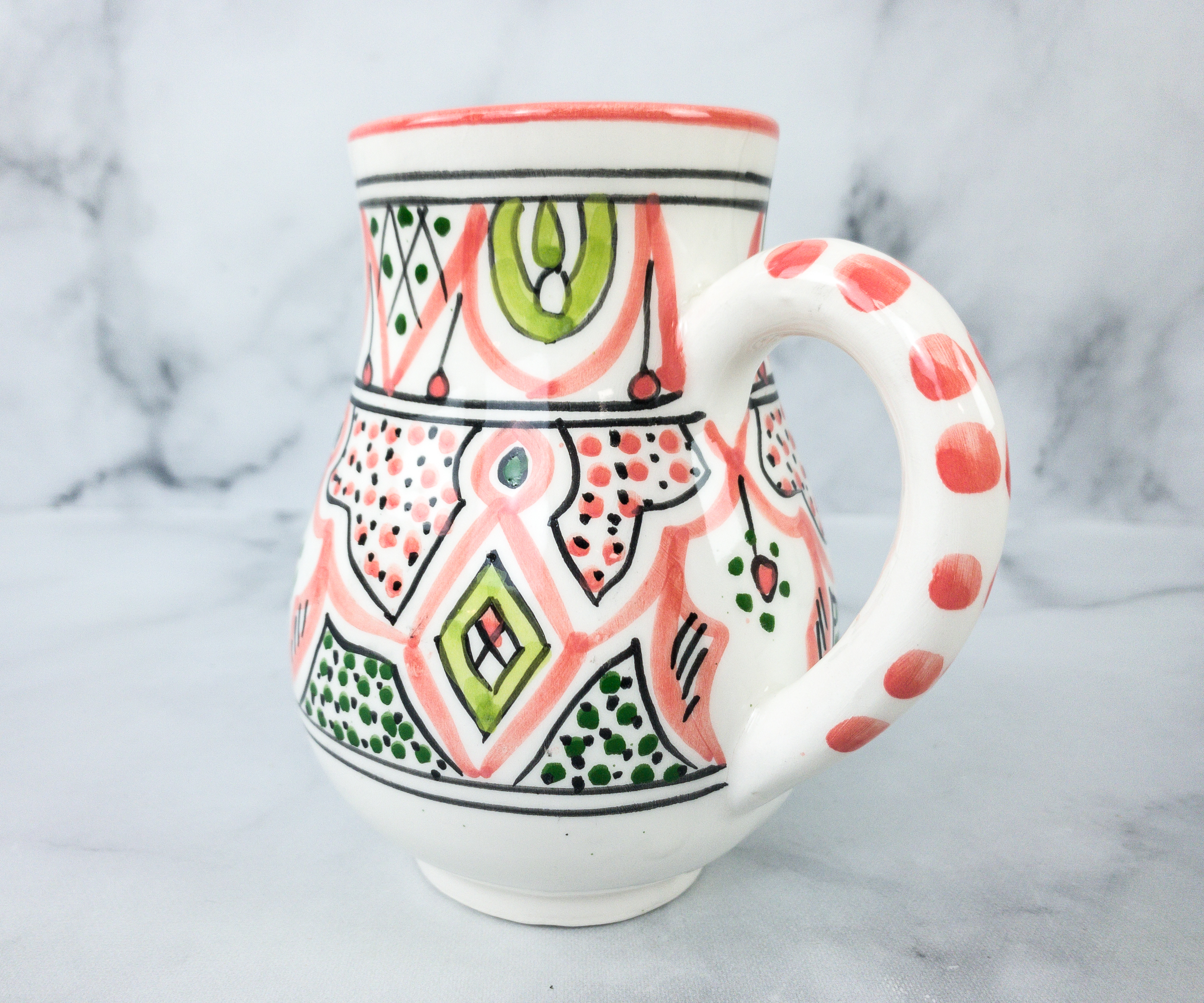 If it's too big for you, it can also work as an elegant kitchen decor. You can even add small flowers in it!
This month's box is ideal for coffee lovers. The carafe is perfect for brewing your daily dose of caffeine, and they even included a pack of coffee so it can be used right away. Lastly, there's a beautiful mug to store your freshly brewed coffee. I may not be a coffee or a tea lover but I'm excited about these new kitchenware that I received! I really like the  mug and I can use it for other things. My husband loves the new coffee bean grounds and he also loves using the steel brewer. GlobeIn never fails to send us useful items. Even the box themes are well thought out. Another great thing about this subscription is that they are able to help artisans all over the world by showcasing their talents!
What do you think of this GlobeIn Artisan Box?

Visit Globe In Artisan Box Club to subscribe or find out more!