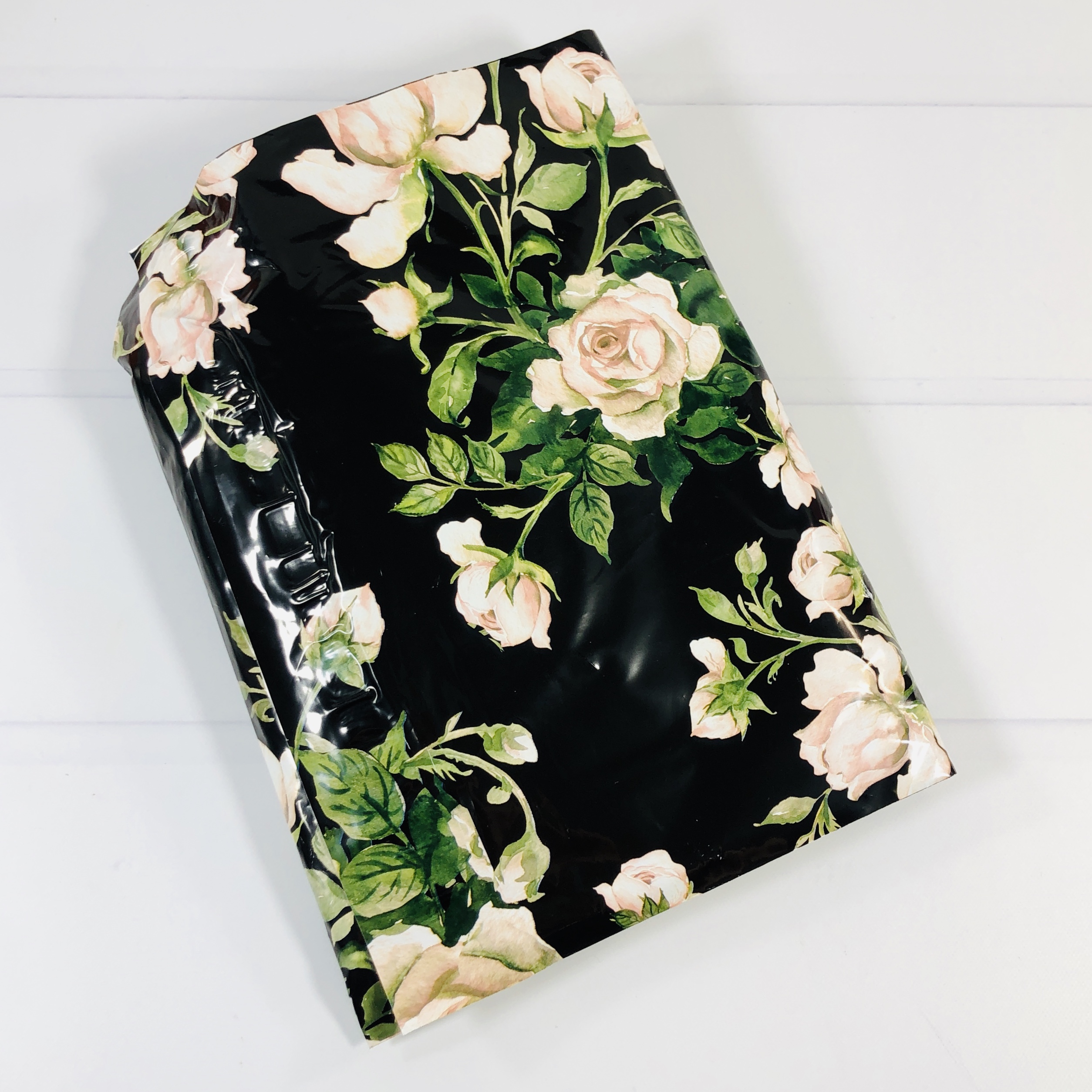 Free Your Tea is a tea discovery service that sends 6 samples to you in your first month based on answers you give to their tea survey. You try those samples and then rate them on the Free Your Tea website, and the next month they will send you a large bag of tea (enough for a daily cup of tea) plus one sample so you can keep discovering flavors you love. They also offer a caffeine-free option for those who prefer less stimulation from their beverage. Free Your Tea is $20 a month, or sign up for longer terms and the price drops, as low as $16 a month for the 12-month plan. You can also add on additional bags of tea.
Free Your Tea is a personalized tea subscription that tailors teas to taste based on subscriber preferences and tea ratings. The teas are premium loose leaf teas sourced from tea plantations around the world. The goal is for everyone to discover new favorite teas.
DEALS:
Get a FREE month with 3-months prepaid subscription, 2 FREE months with 6-months prepaid subscription, or 3 FREE months with 12-months prepaid subscription when you use the coupon code ICED2020.
Get 50% off your first month with coupon code FIRST50.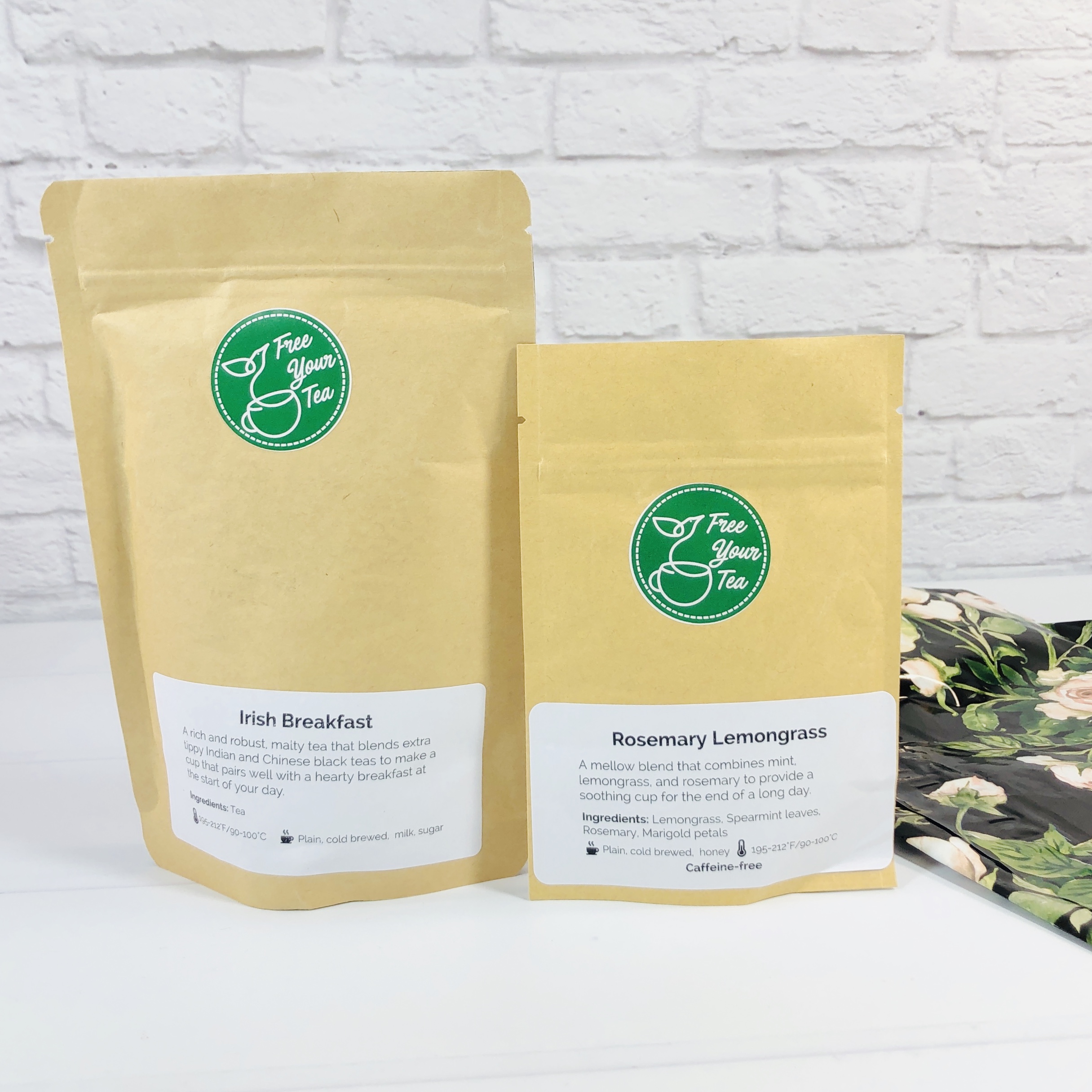 Everything in my box! I have rated my previous shipments, so this month I received 1 full-sized tea and a sample based on those ratings. The standard subscription comes with a full-sized bag of tea plus another sample, and you can add extra bags of tea for an additional fee. The big bags have enough tea to make about 30 cups each, while the sample is enough for around 3 cups.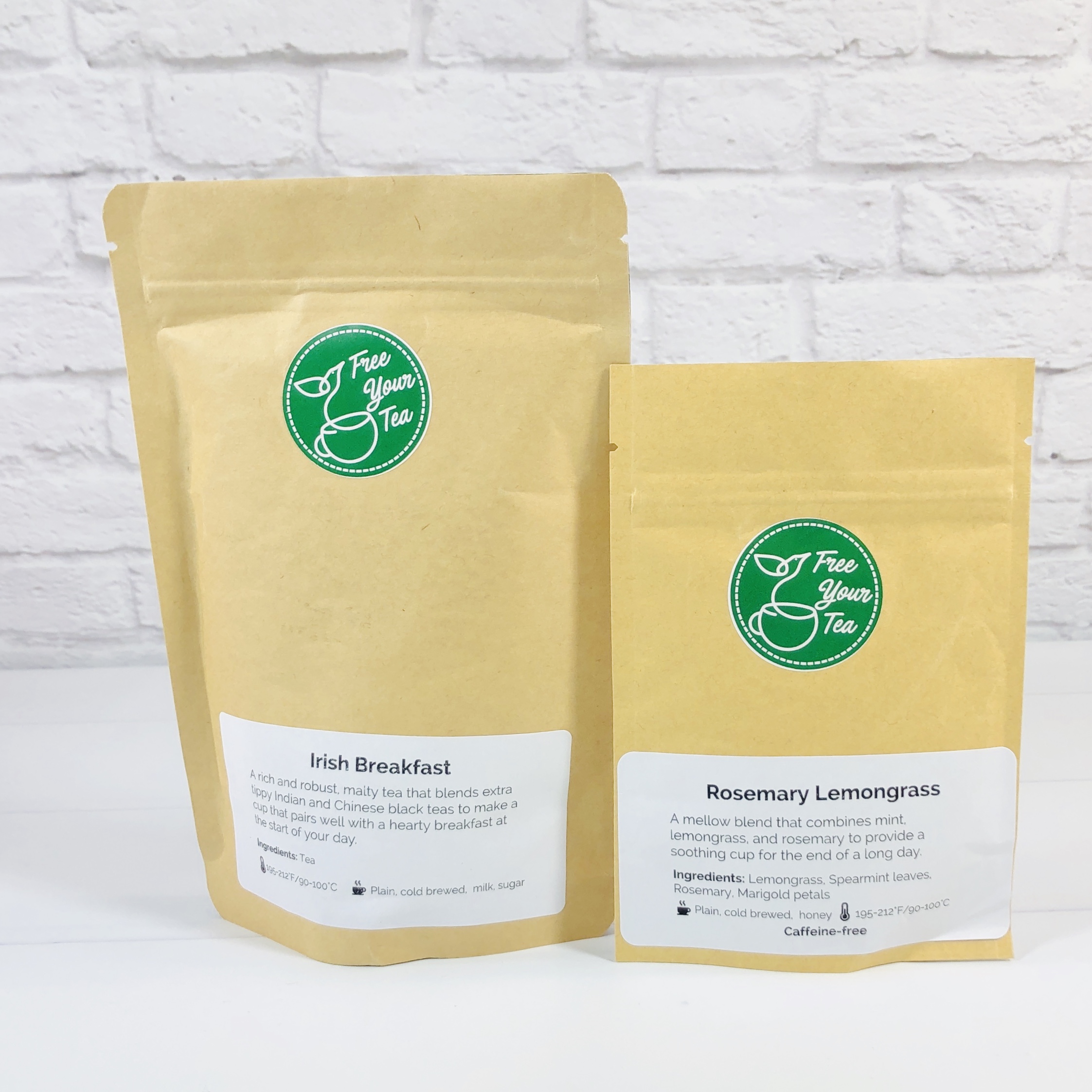 The front of the bag listed the ingredients and best way to enjoy my cup. It also gives a flavor description. Suggested additions are listed too, such as plain, with honey, etc.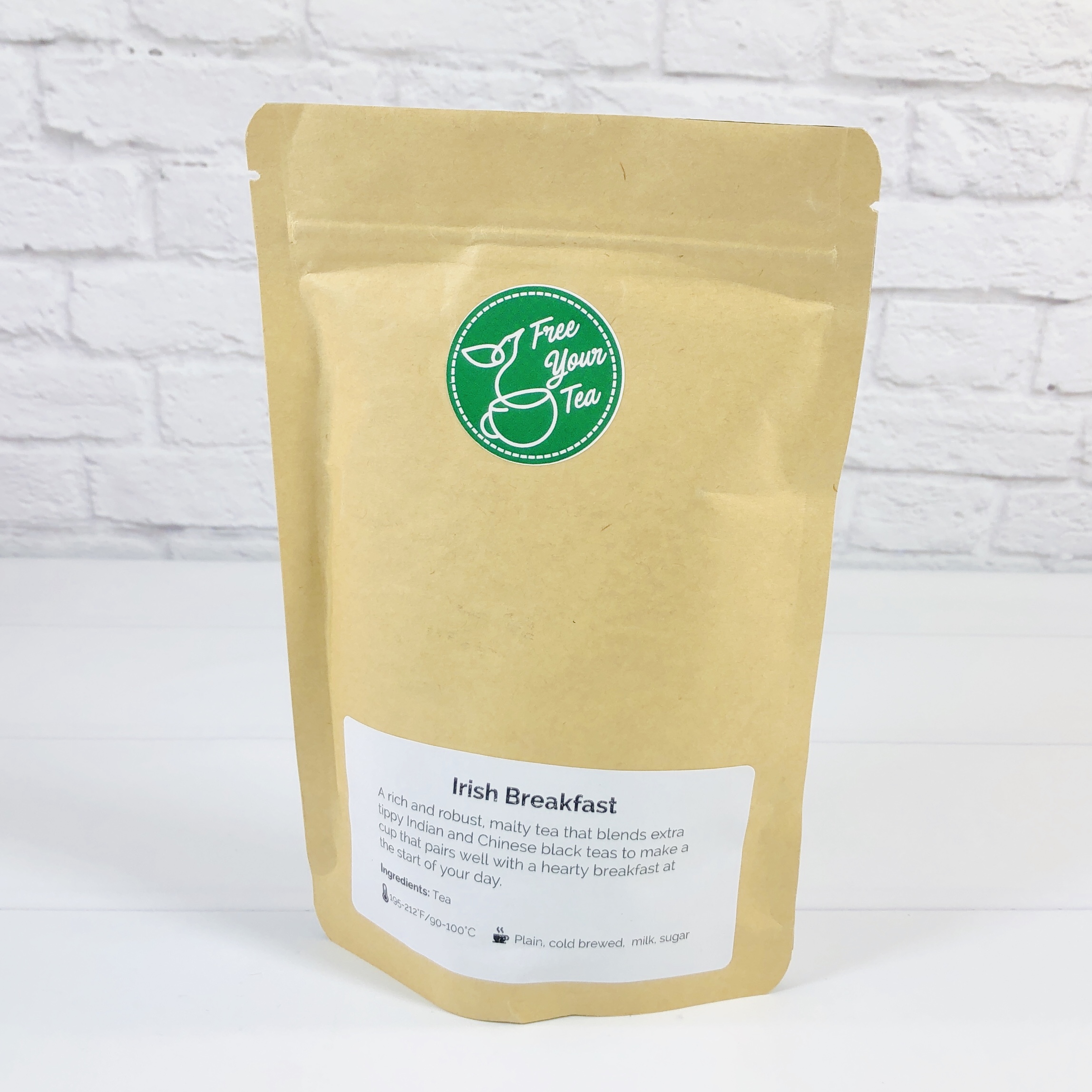 Irish Breakfast Tea I always start my morning with a bold black tea and this one fit the bill. It has a malty flavor profile and is hearty, perfect to get my morning going.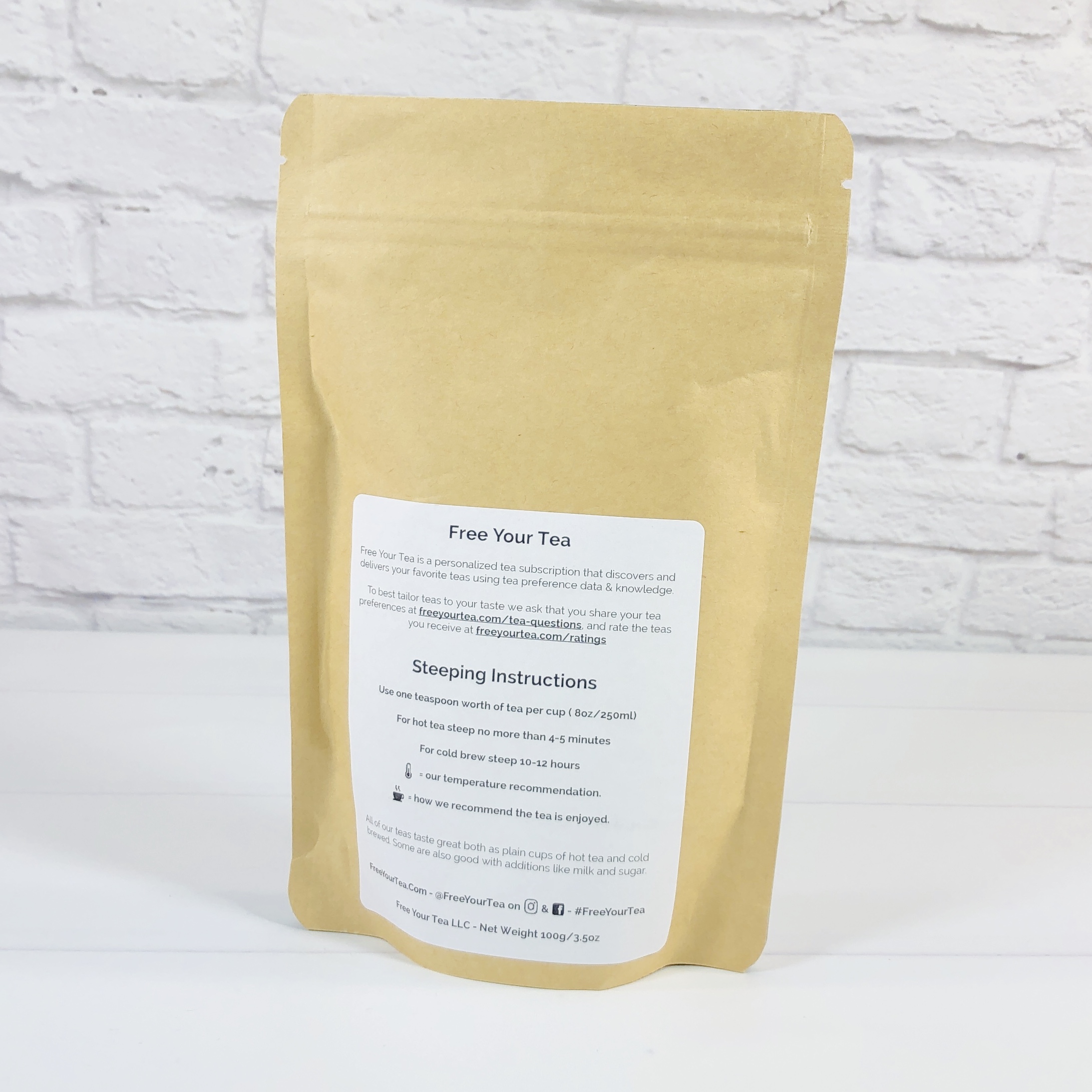 The back of the bag lists the steeping instructions. I used a heaping teaspoon, which is closer to 1.5 teaspoons, and my bag of tea lasts quite a while. Of course, you can resteep the teas if you like.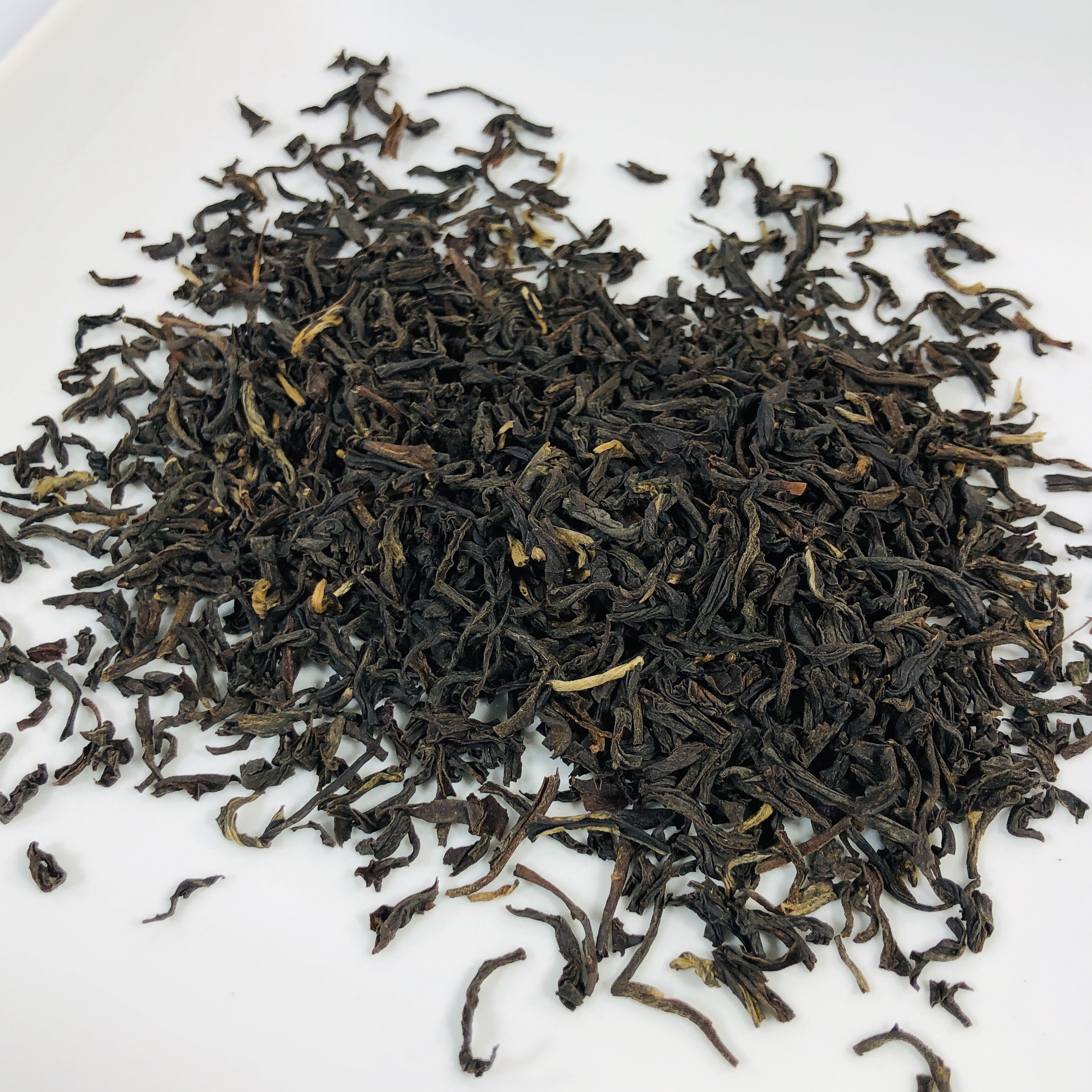 Irish Breakfast is made with a blend of two different black teas, one from China and the other from India, and has some tannins but not as much as I thought it would, very nice. I paired it with milk and sugar and pretended I was back in the UK. If it is still hot where you live you could brew this double strength and pour it over ice.
Rosemary Lemongrass Tea doesn't have any actual tea leaves in the mix so it is caffeine-free and a delightful herbal infusion.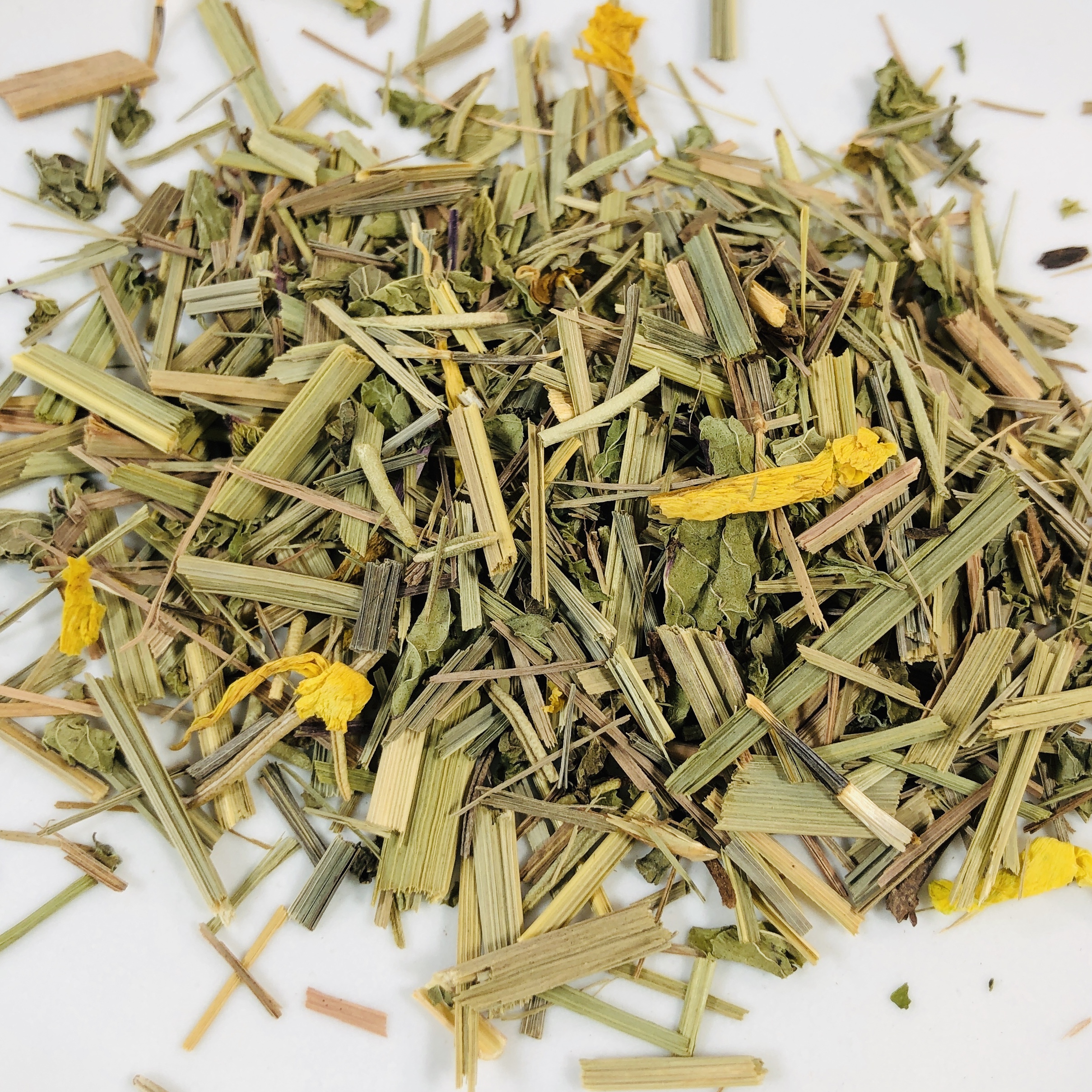 Lemongrass, spearmint, rosemary, and marigold petals are the contents of this mix that smells as good as it tastes. I thought the rosemary might make it too strong but it was reserved, and all of the components provided equally to the drink Nothing was overwhelming, it was perfectly balanced. It was suggested that this be paired with honey so I stirred a spoonful in and it was just beautiful, well done!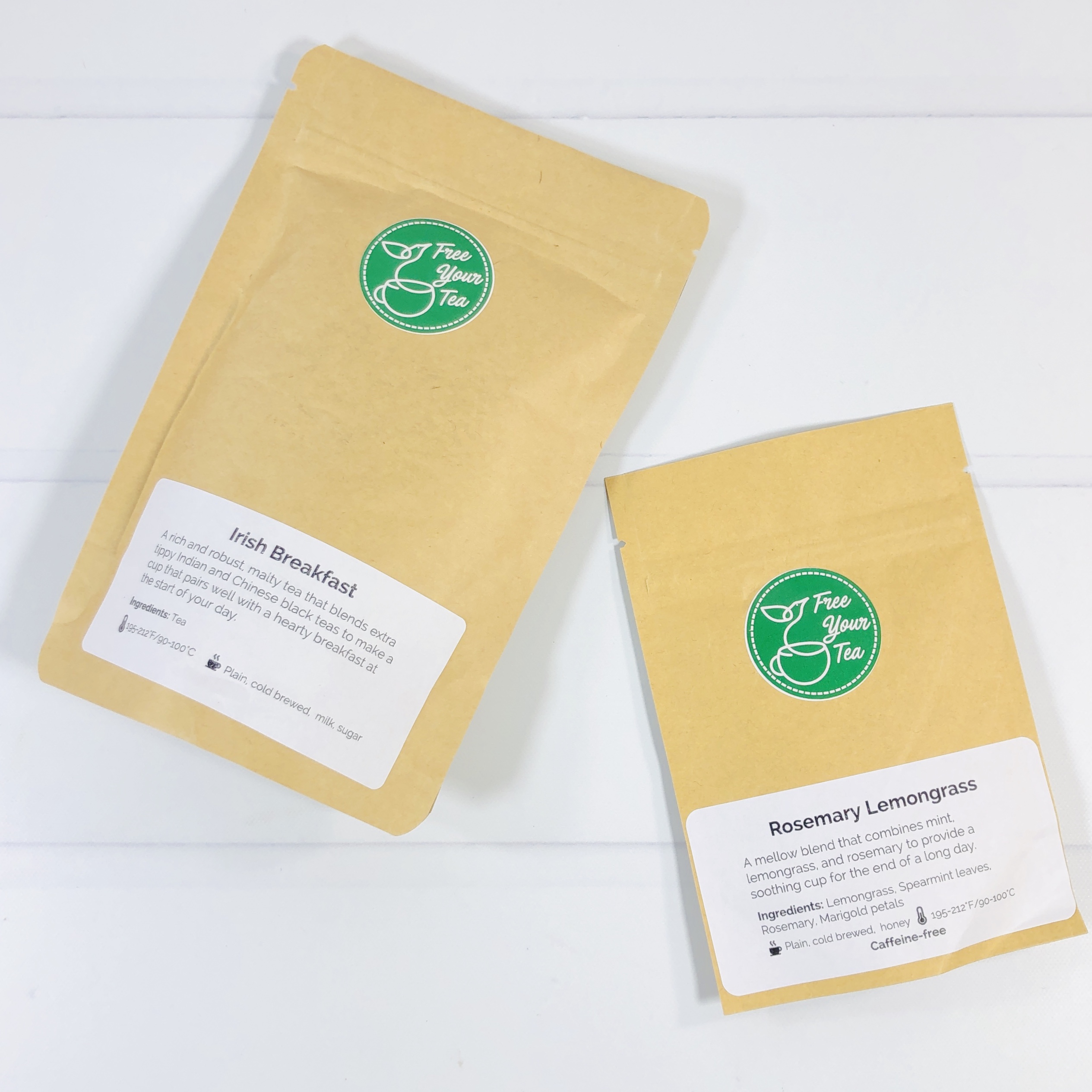 Free Your Tea sends generous servings of exceptional teas every month, and the teas they sent for my September shipment were spot on for my tea taste buds! Keep in mind that your teas will vary because Free Your tea uses your answers and ratings to send tea curated to your flavor profile, although you can certainly add more teas to your order.
What do you think of this month's box?