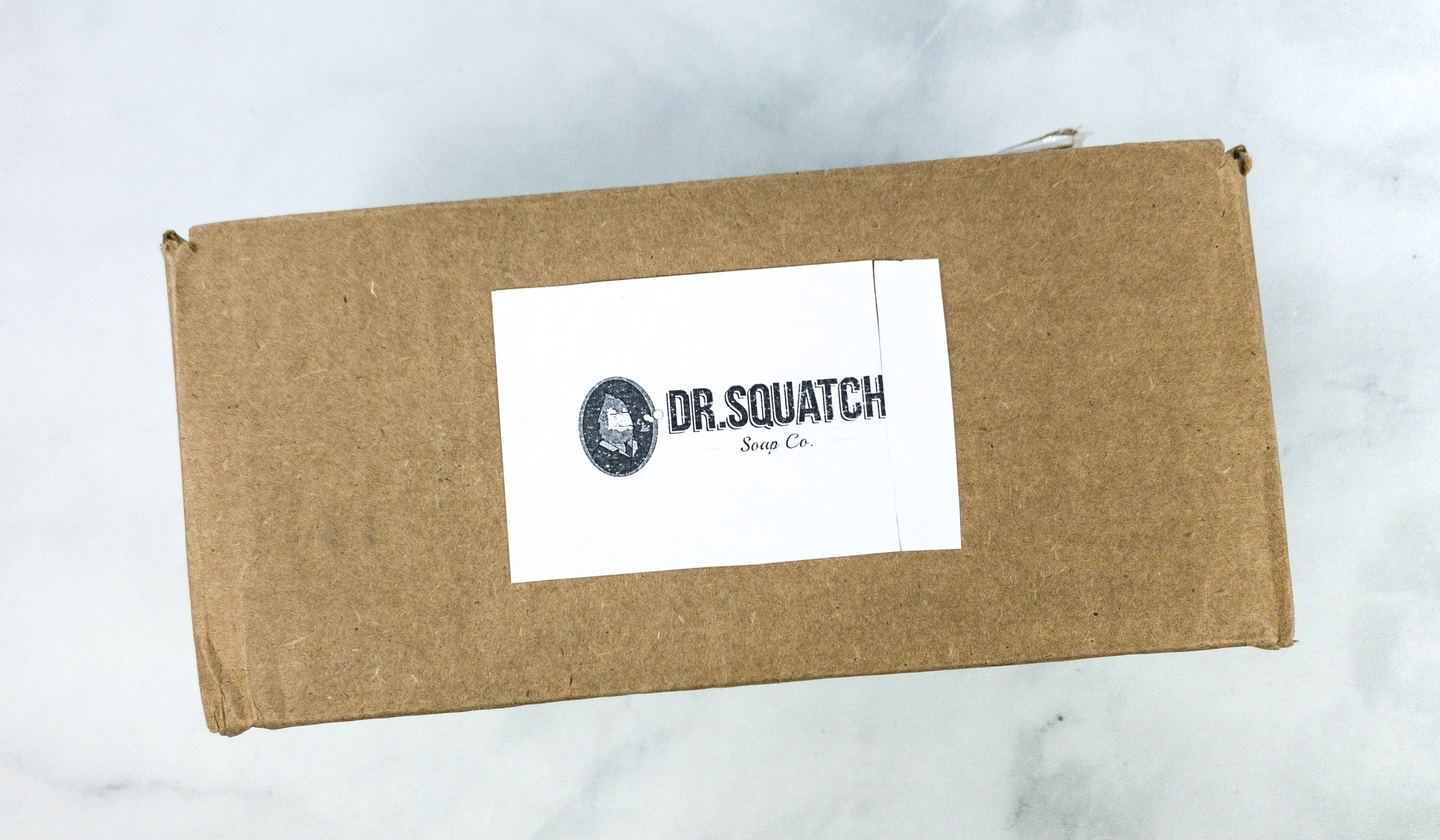 Dr. Squatch makes all-natural grooming items for men, including soaps, hair care, colognes, beard oils, and shaving kits! There are four subscription plans available: Soap Subscription ($36 per quarter or $13 per month), Hair Care Subscription ($28 per quarter), Shampoo Subscription ($17 per quarter), and Conditioner Subscription ($17 per quarter)! Subscribers can easily switch scents, add products, upgrade, cancel, or skip a shipment in the account dashboard.
Dr. Squatch also offers Starter Bundles! Clean Bundle ($29) features 3 soaps and a soap saver, it can be upgraded to a Groomed Bundle ($49) that includes everything in the basic bundle plus a shampoo and conditioner. If you want a candle and a cologne alongside your soaps and hair care products, you can get a Smooth Bundle ($79).
This review features the Squatch Groomed Bundle.
DEAL: Get 10% off on your first $18+ subscription purchase! Use this link and use the coupon code DSCSQUATCH10 at checkout. OR Get 10% off on $20+ orders! Use this link and use the coupon code DSCSQUATCH10 at checkout.
The items arrived in a simple brown box without any extra packaging.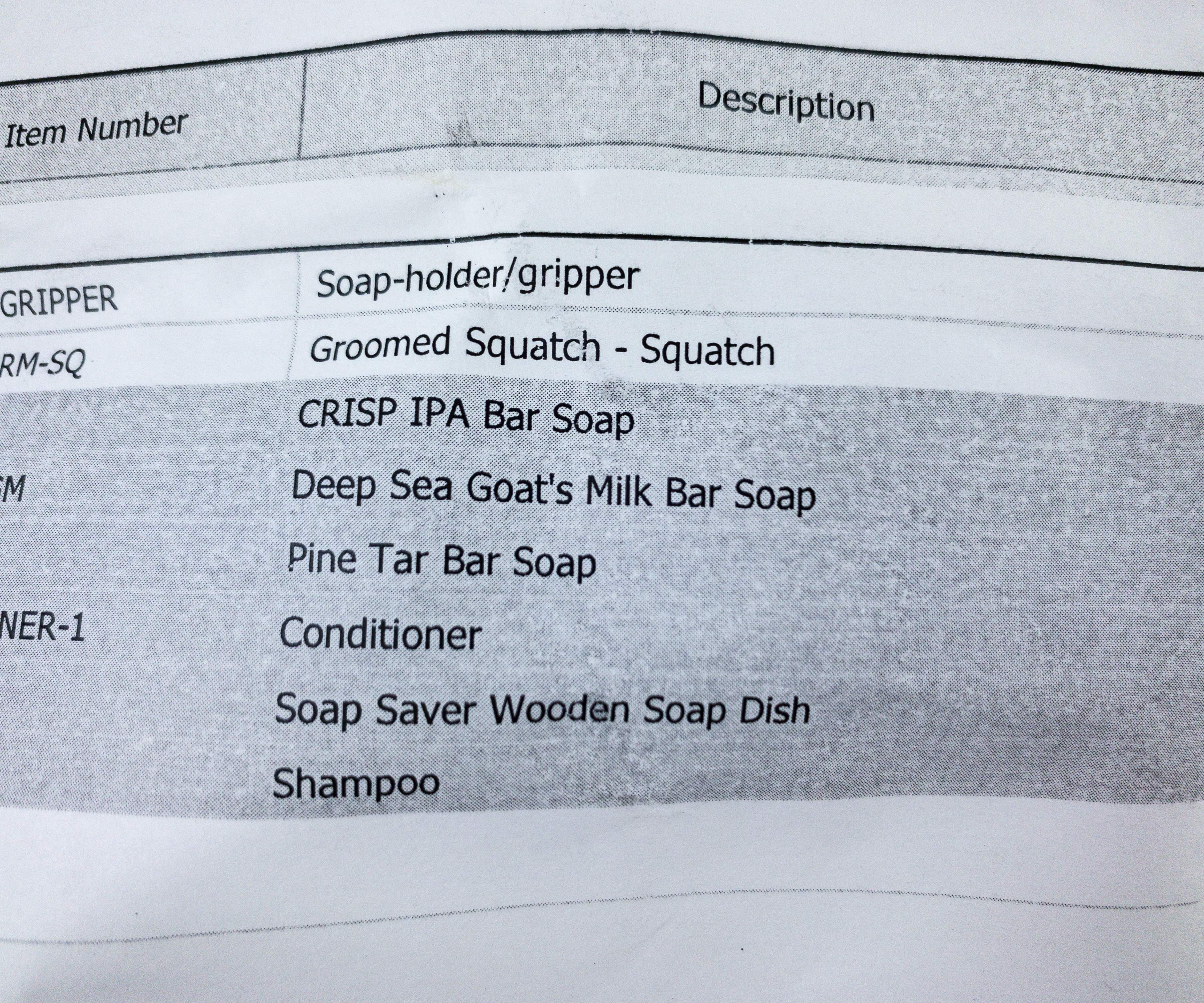 They also included a list of all the items in the box.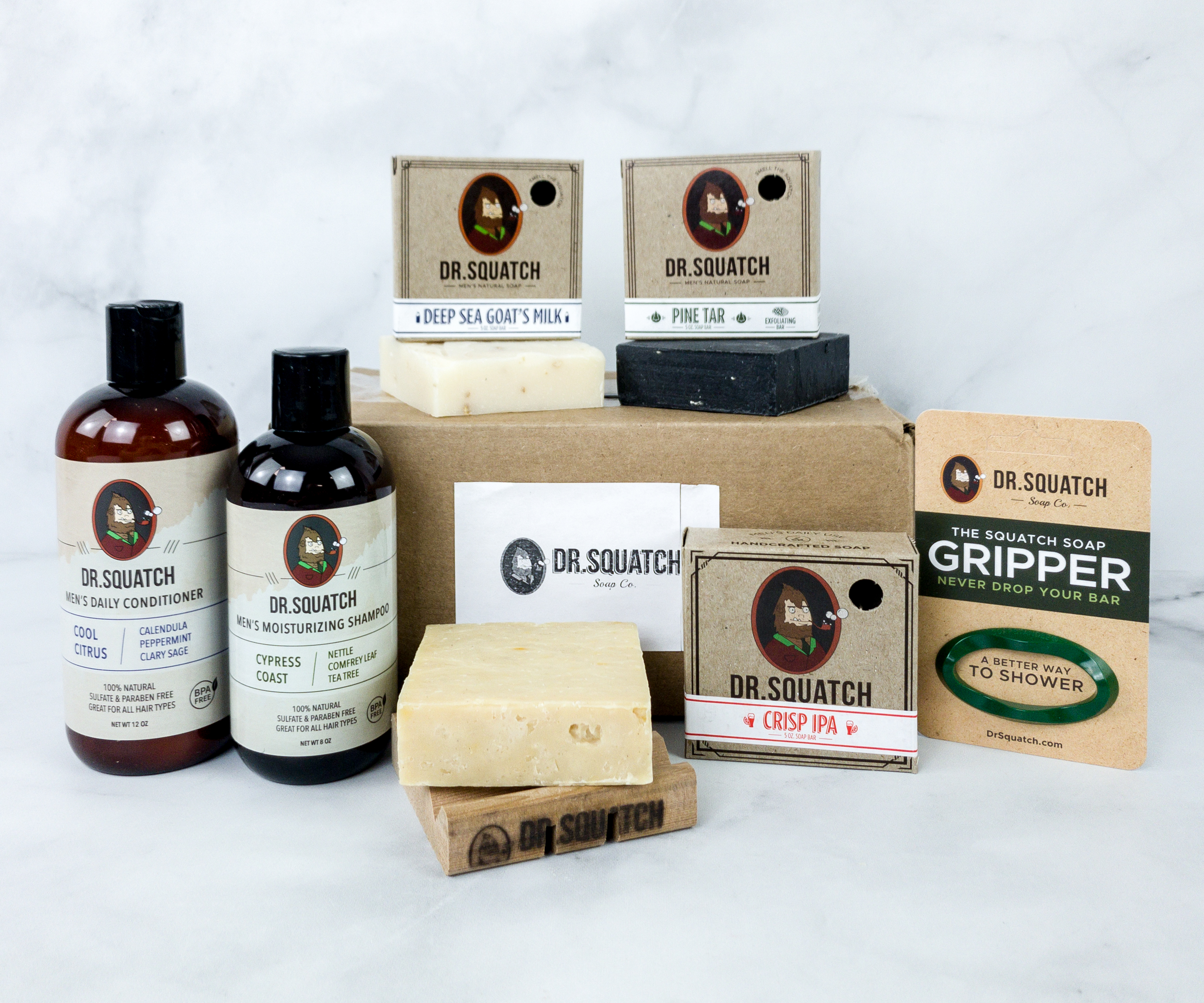 Everything in my box!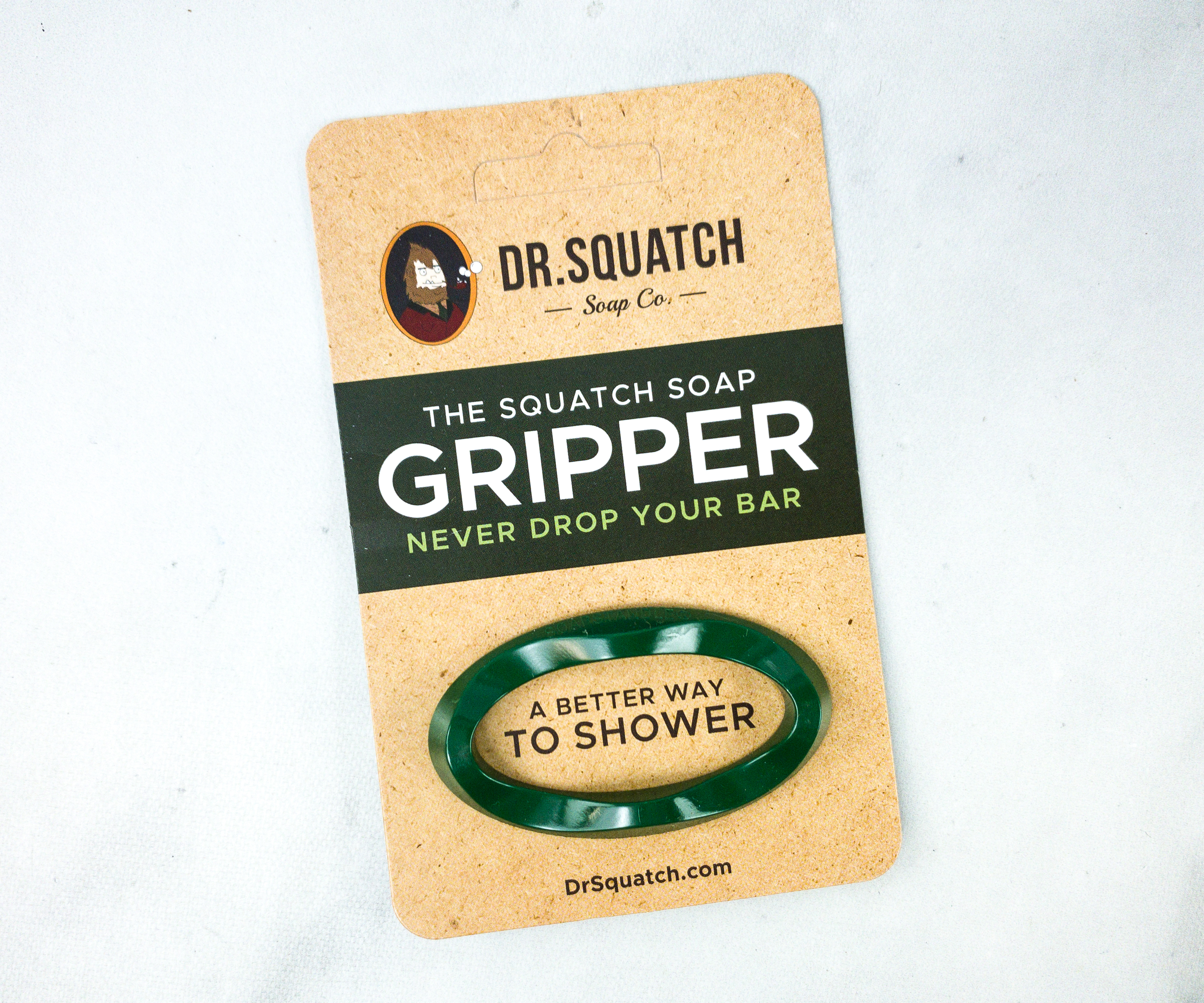 The Squatch Soap Gripper ($8) It's a bathroom accessory that you can put on your soap to prevent it from slipping, whether when you're using the soap or when you need to put it on the sink! The gripper is specially made to fit Dr. Squatch soaps.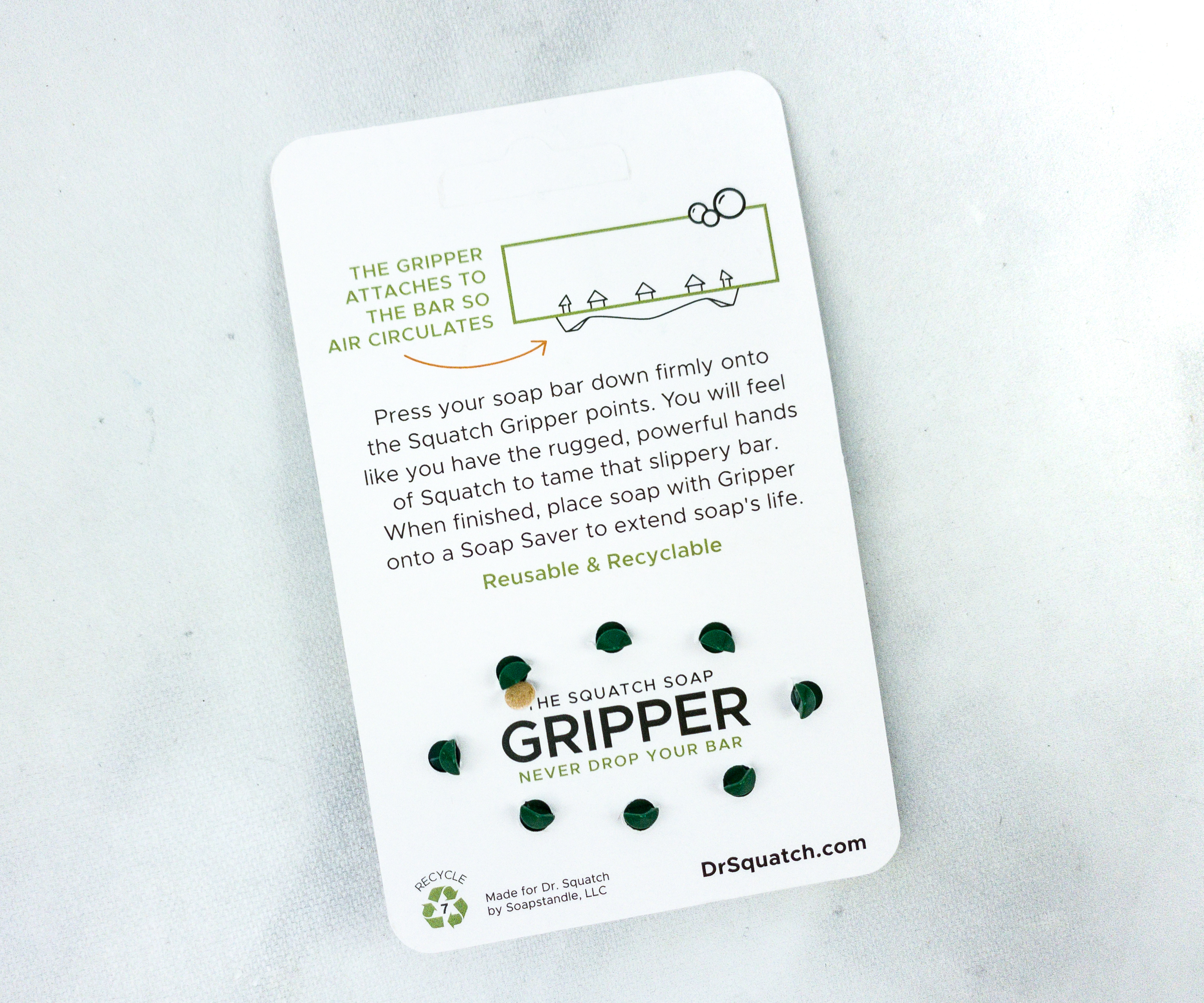 The back of the carton features detailed instructions on how to properly use the accessory. They even provided an illustration of how it should be used.
Press your soap bar down firmly onto the Squatch Gripper points. You will feel like you have the rugged, powerful hands of Squatch to tame that slippery bar. When finished, place soap with Gripper onto a Soap Saver to extend soap's life.

This soap gripper has pointy arrows where you will attach your soap. It's even eco-friendly because the gripper is reusable and recyclable!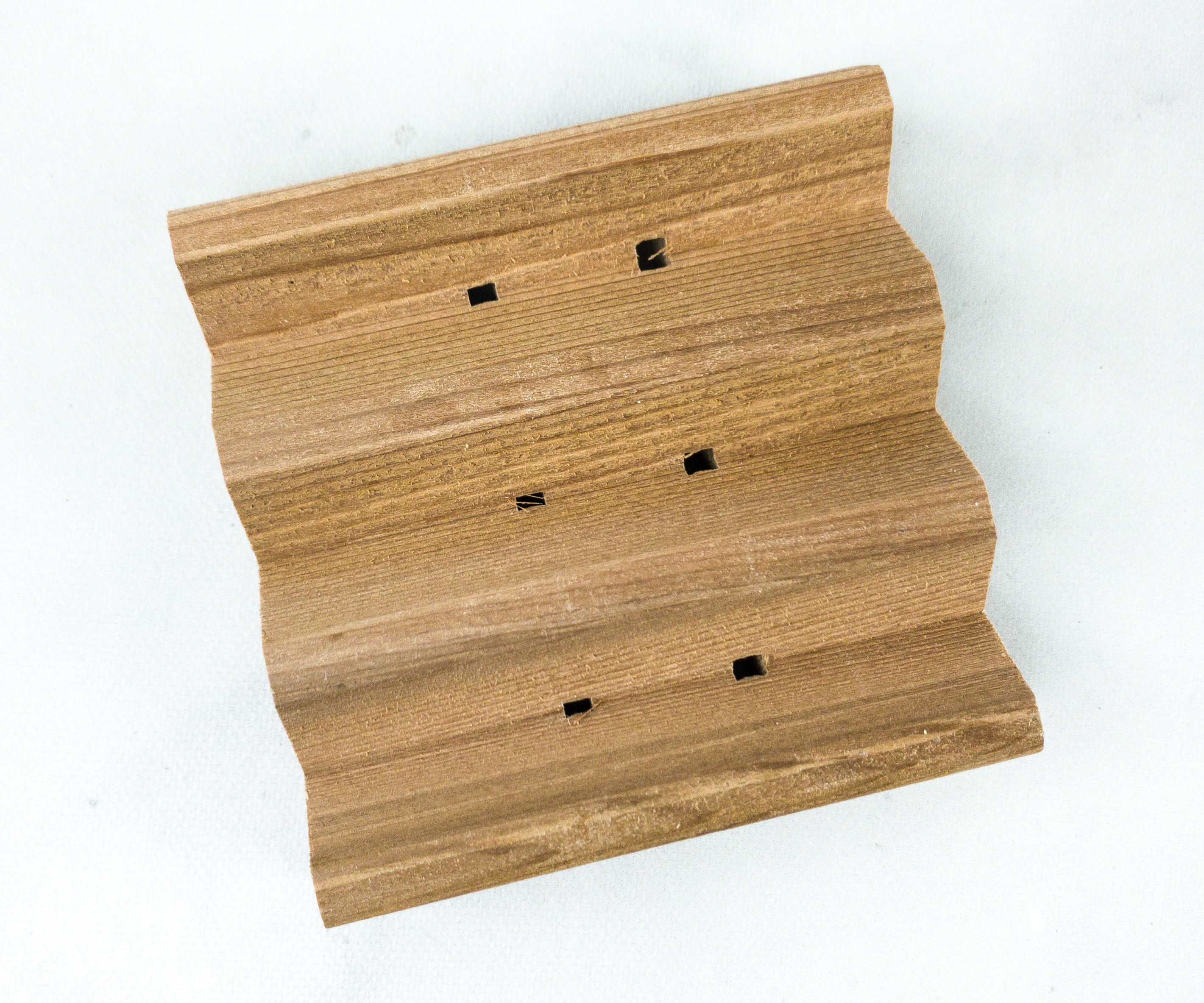 Soap Saver ($15) Here's another bathroom accessory in our box, a soap bar saver handcrafted using California cedar wood block. It can be used together with the soap gripper!
It's a uniquely designed soap container that features six perfectly cut slats with a pair of small holes in between the slopes.
These two cuts at the bottom part of the wood works as drainage for your wet soap. Using this accessory extends the useful life of the soap!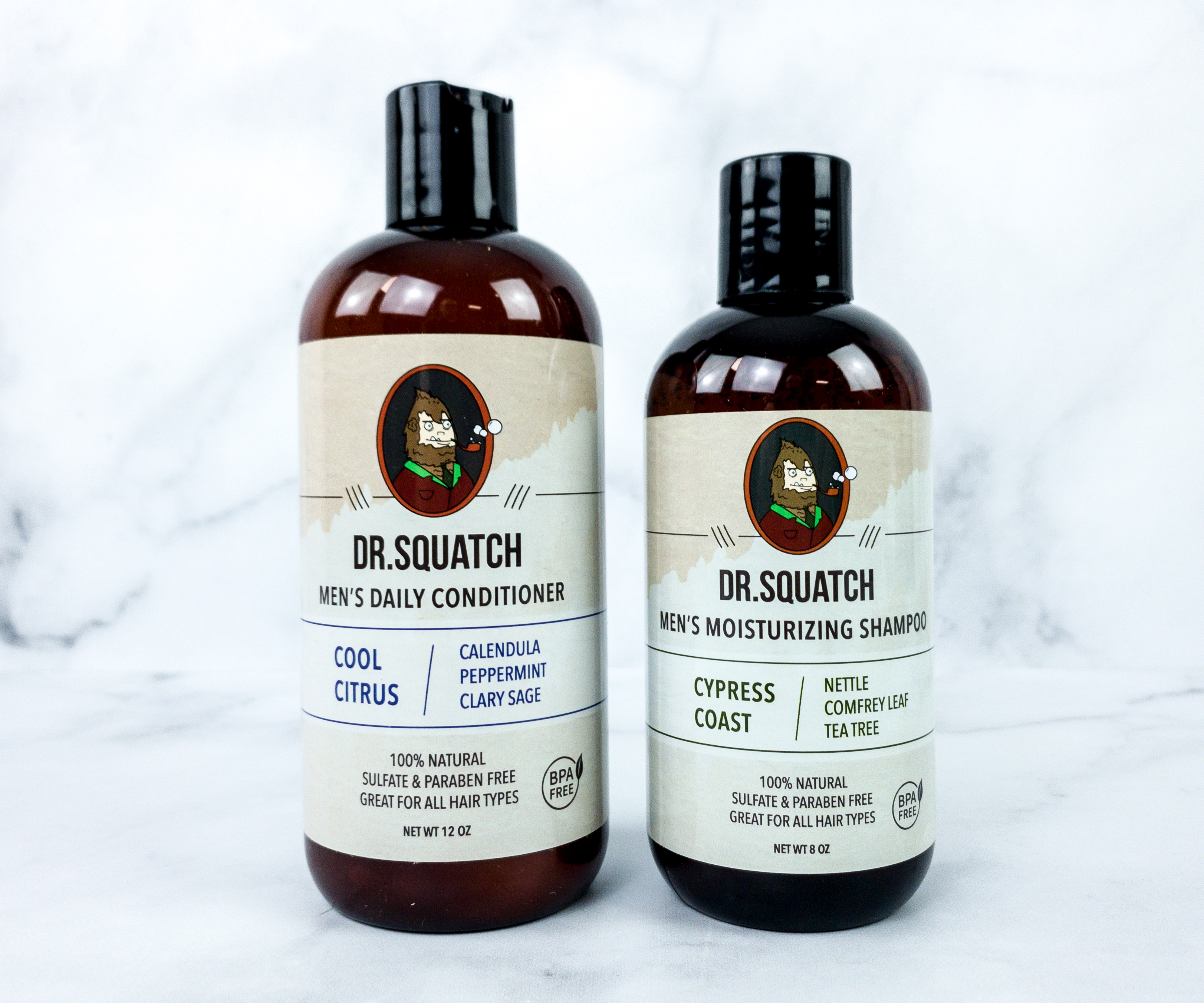 This month's hair care product are Dr. Squatch Men's Daily Conditioner and Dr. Squatch Men's Moisturizing Shampoo.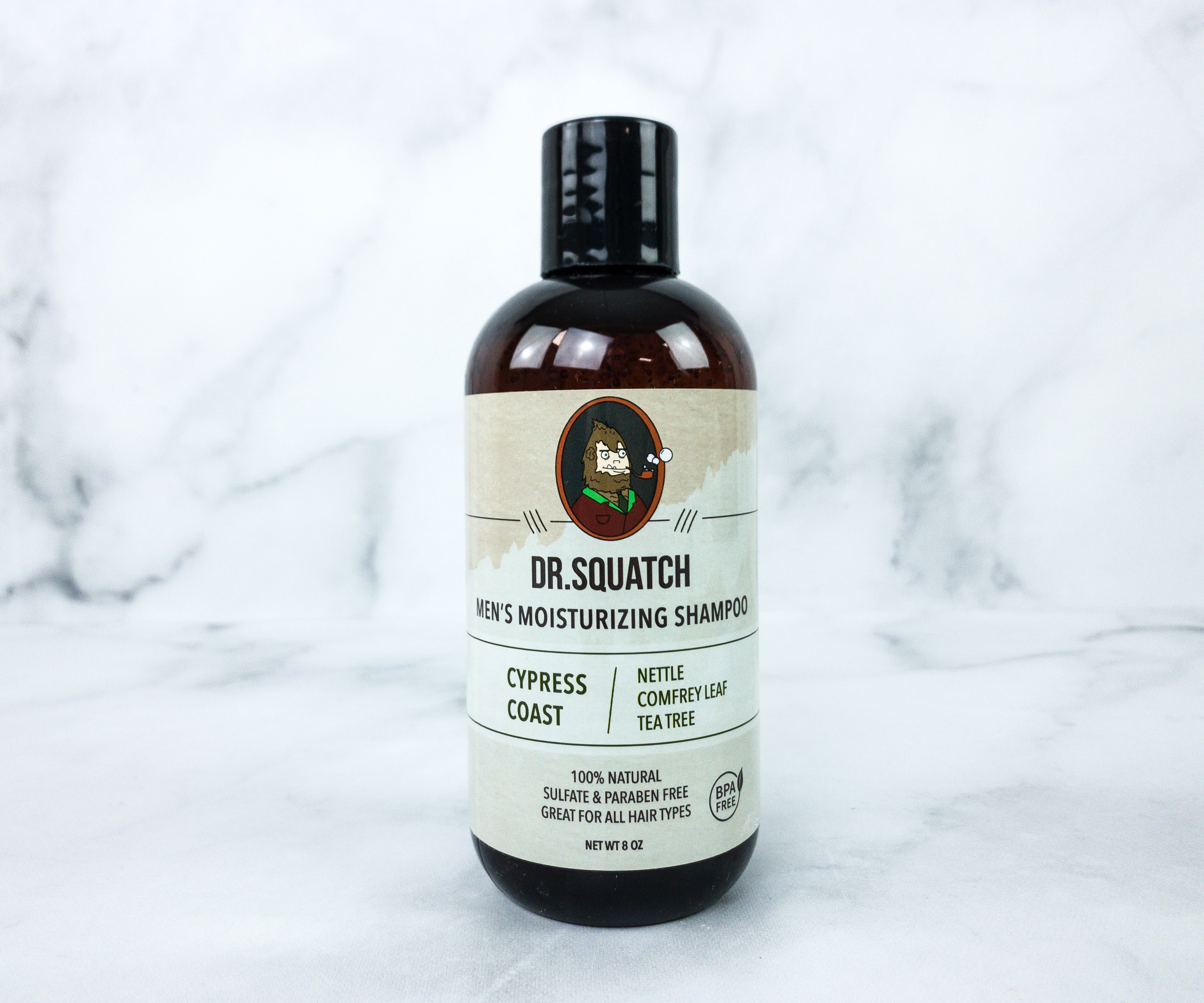 Men's Moisturizing Shampoo ($20) To give the scalp the care it deserves, Dr. Squatch made this premium-quality, all-natural shampoo blended with plants and herbs that not only cleanses but also rejuvenates and strengthens your hair! It's sulfate and paraben-free, plus it works for all hair types!

This shampoo is also infused with comfrey leaf and tea tree that helps thicken and stimulate hair growth while nourishing the scalp to keep them fresh and always hydrated. To use, just get a nickel-sized amount, massage into your hair, and rinse thoroughly. It creates a nice lather and it also smells really refreshing. It's recommended to be used 2-3 times a week.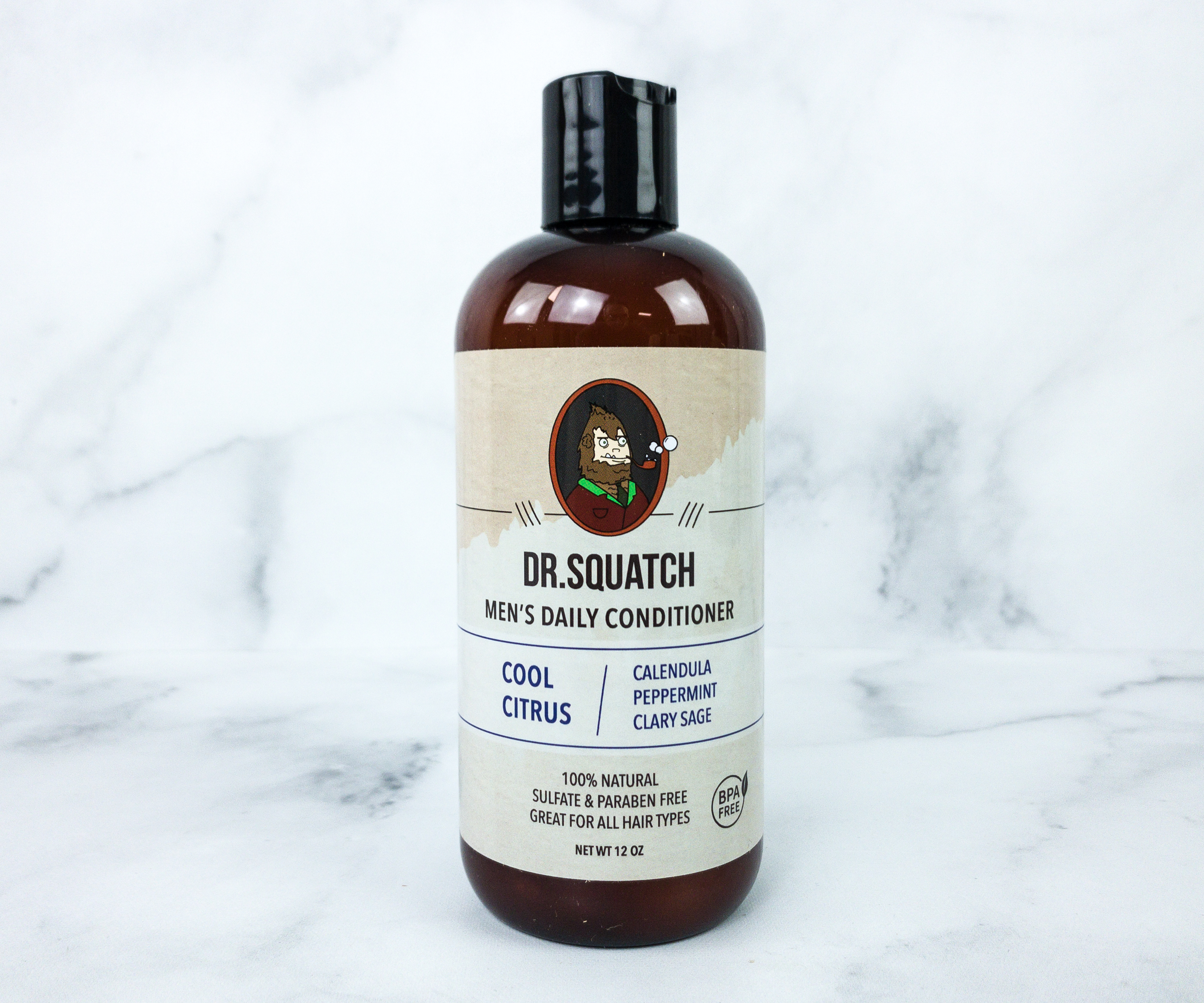 Men's Daily Conditioner ($20) To pair with the shampoo is this conditioner, which is also sulfate-free and paraben-free!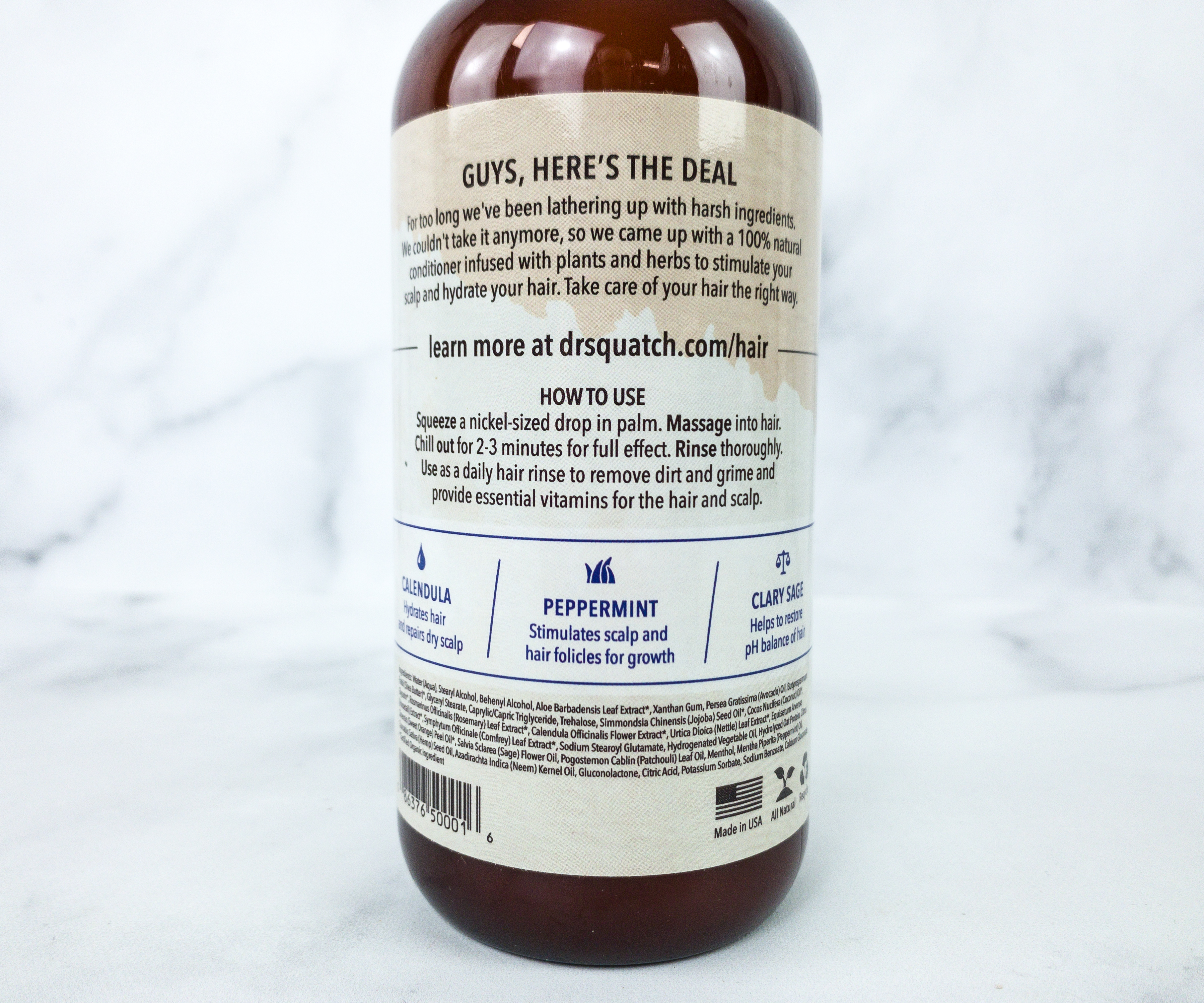 This conditioner is made using 100% natural ingredients that include calendula, peppermint, and clary sage that soothes and stimulates the scalp while strengthening your hair strands. For best results, leave it on for 2-3 minutes before rinsing. Unlike the shampoo, this one is ideal for everyday use.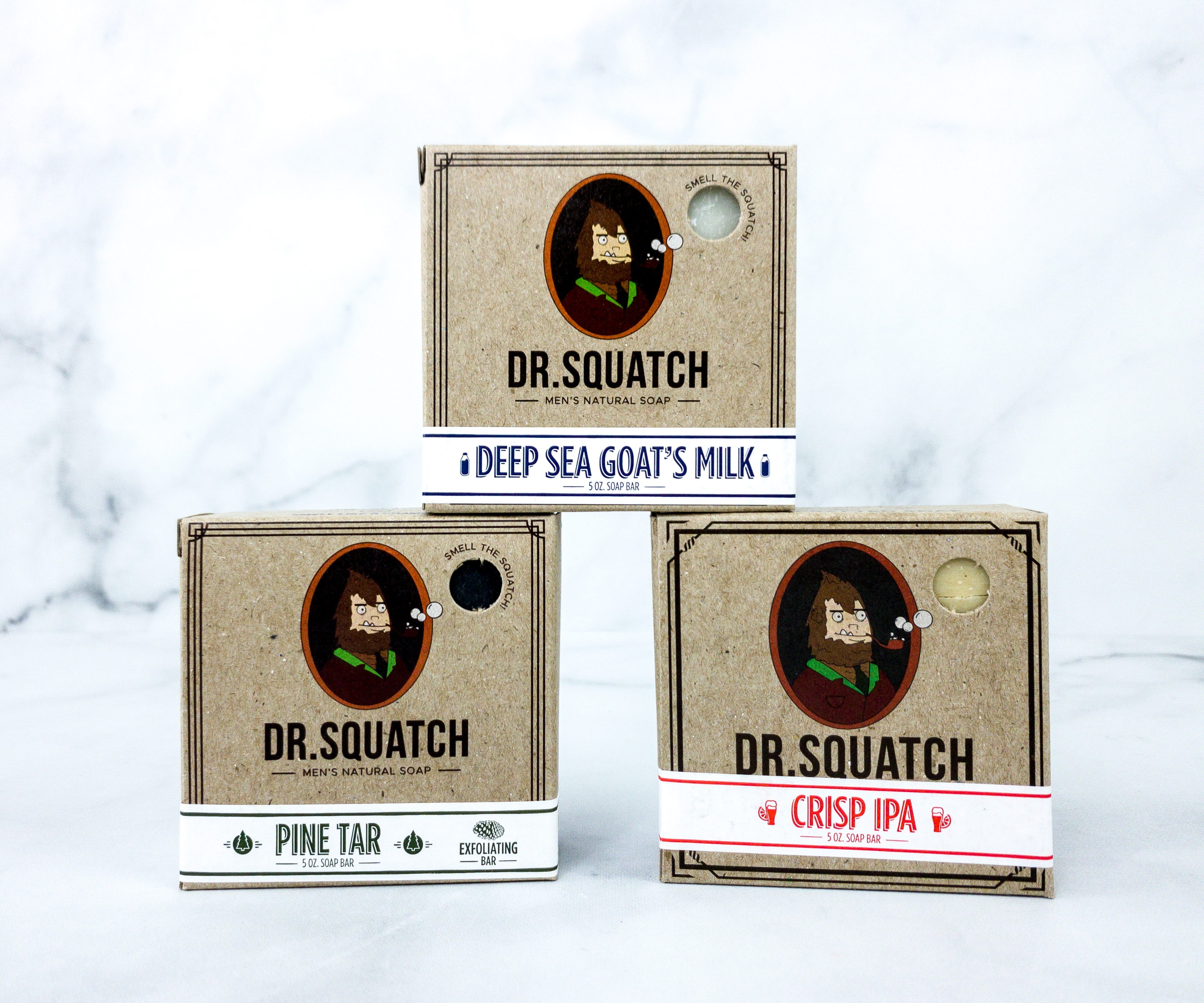 This month's box also includes three bars of Dr. Squatch natural soap. It includes the Deep Sea Goat's Milk, Pine Tar, and Crisp IPA.

Deep Sea Goat's Milk Soap Bar ($7) It's an all-natural bath soap handcrafted using goat's milk, which is rich in alpha-hydroxy acids that help moisturize the skin. Another key ingredient is oatmeal, which is a gentle skin exfoliant.

It's a soft bar with an earthy and floral scent that I like. This is great whether for oily or dry skin types. Compared to regular soaps, this one is more hydrating on my skin.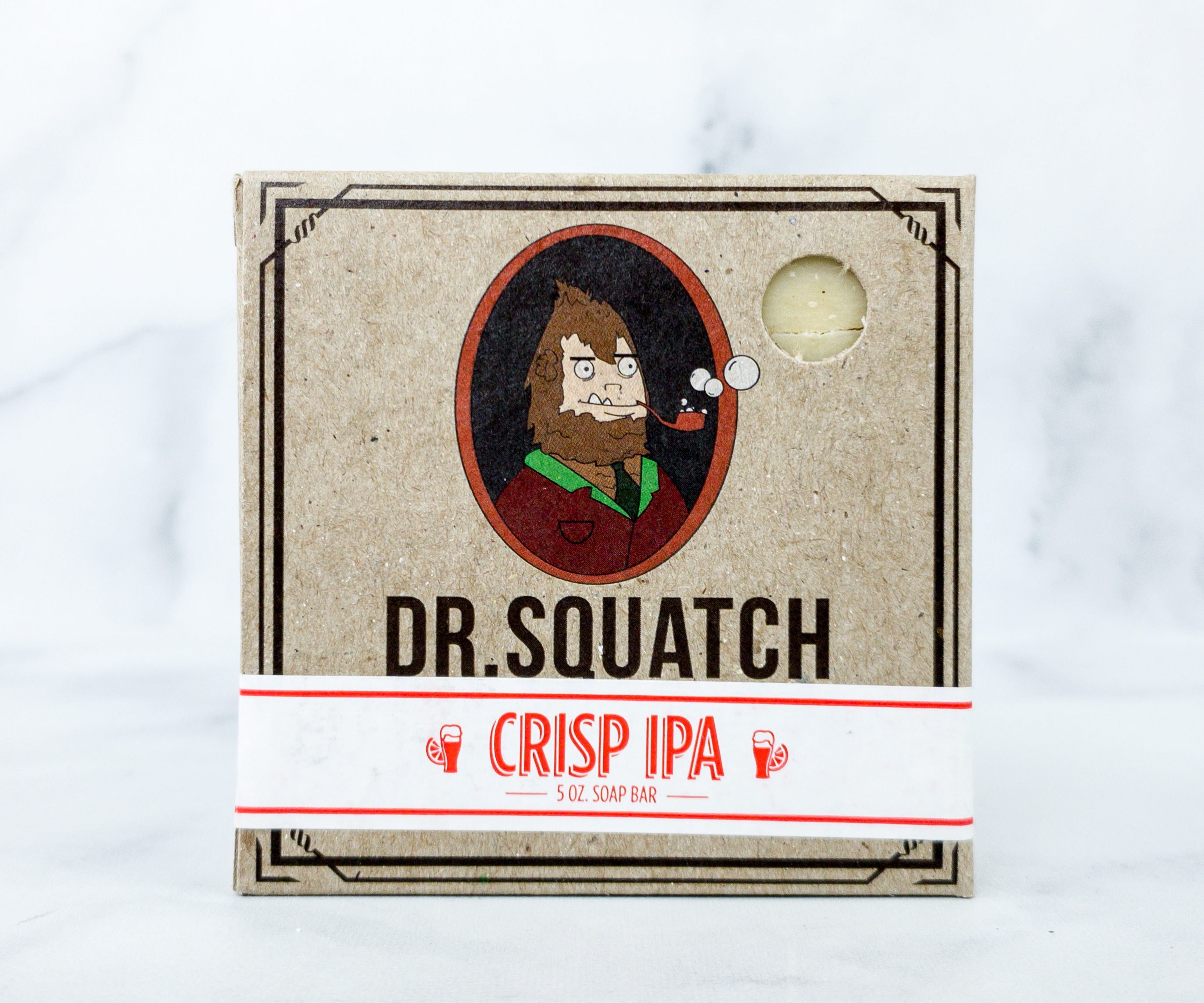 Crisp IPA Soap Bar. Beer and distilled hops on a soap! This one has a strong smell, but it's definitely gentle on the skin. It's also blended with shea butter and kaolin clay that makes the soap more nourishing.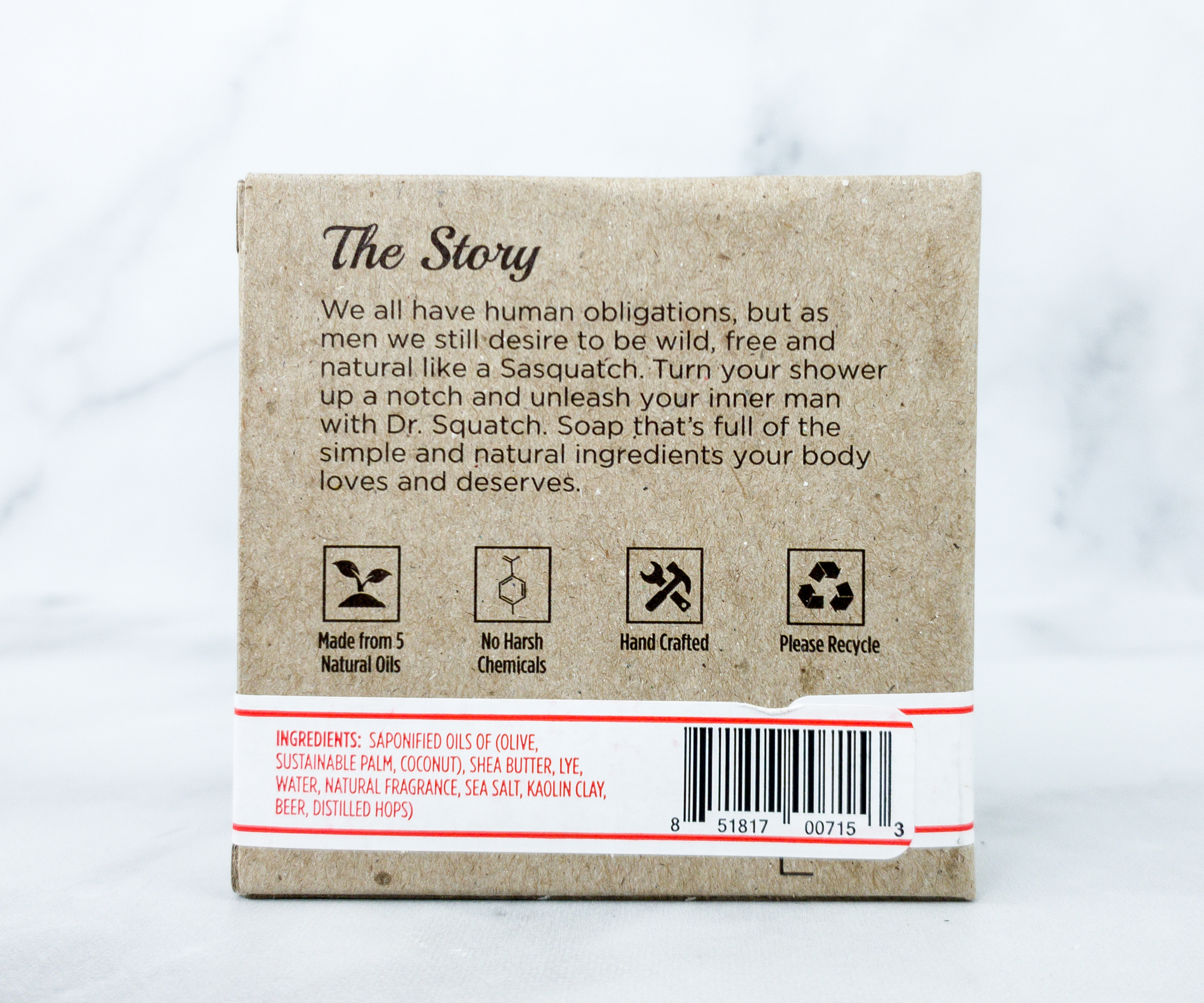 According to the packaging, this soap is made using 5 natural oil extracts and it doesn't contain any harmful chemicals either!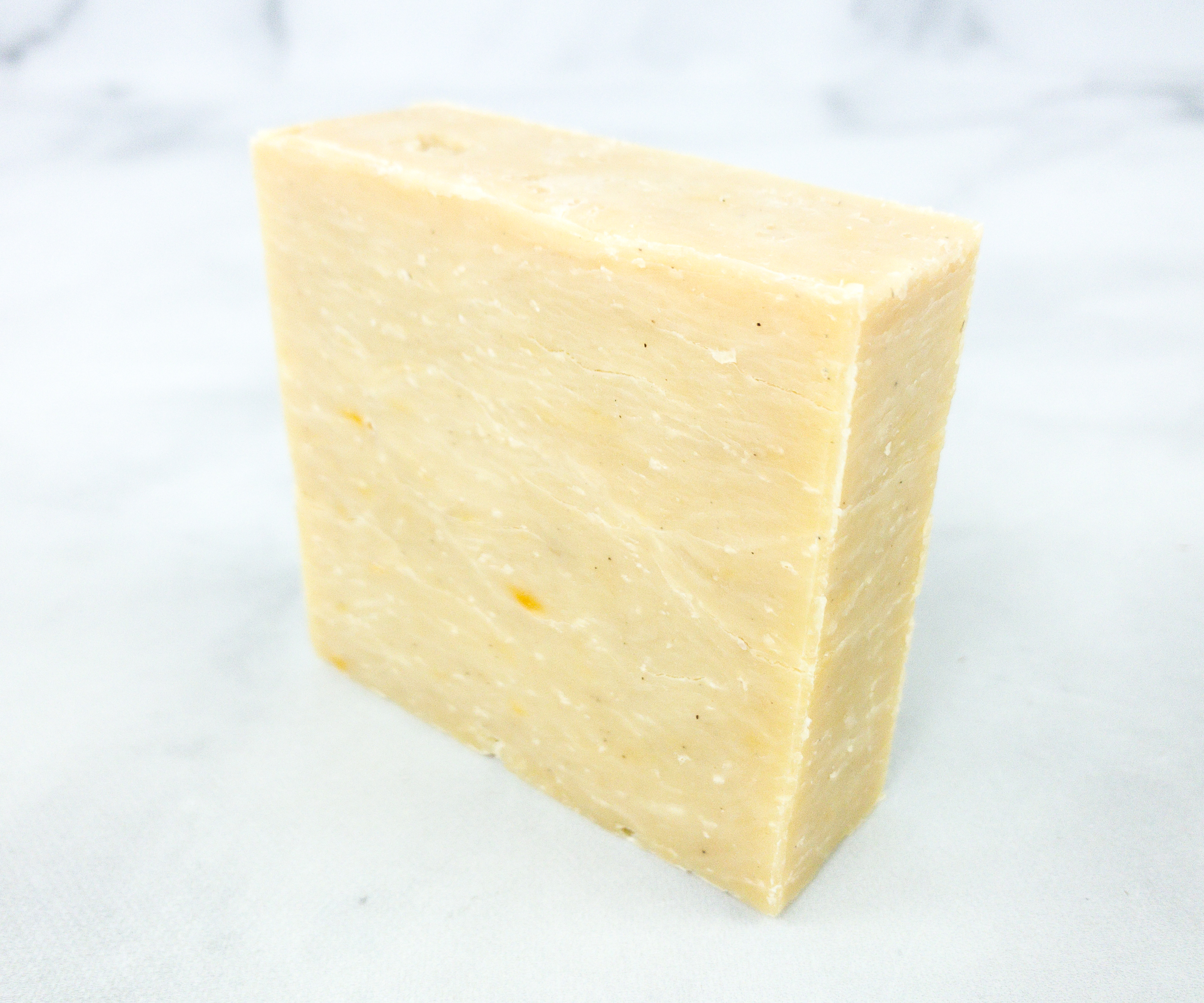 It has a citrusy scent and it also creates a nice lather, making it a refreshing soap for a morning shower or even a post-workout shower!
Pine Tar Exfoliating Bar ($7) Made with activated charcoal, oatmeal, and sand, this soap has a rough texture for gentle skin exfoliation!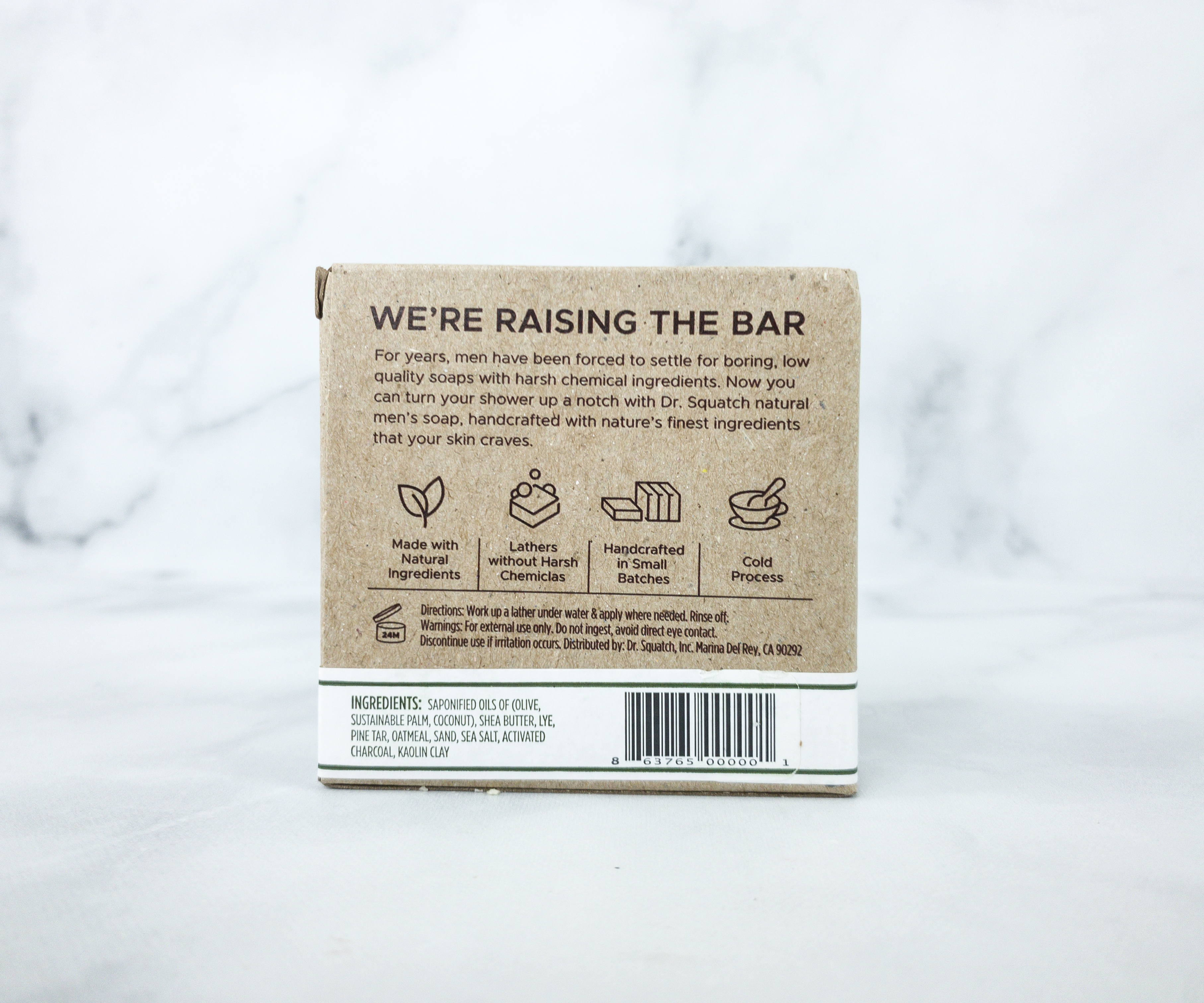 This soap is handcrafted in small batches and is also cold-processed.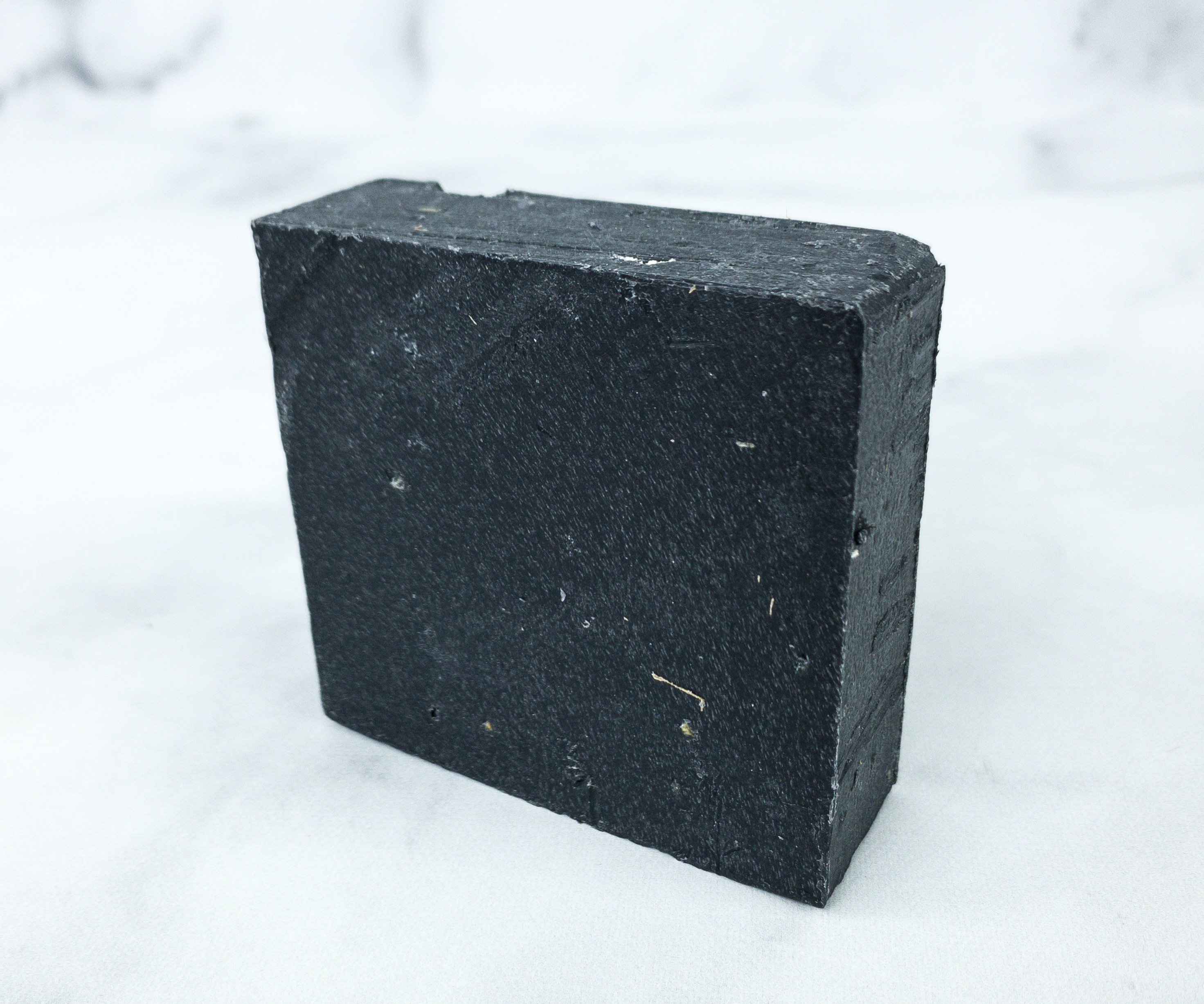 Its natural ingredients help you get rid of any nasty smell. Its scent is woodsy and masculine!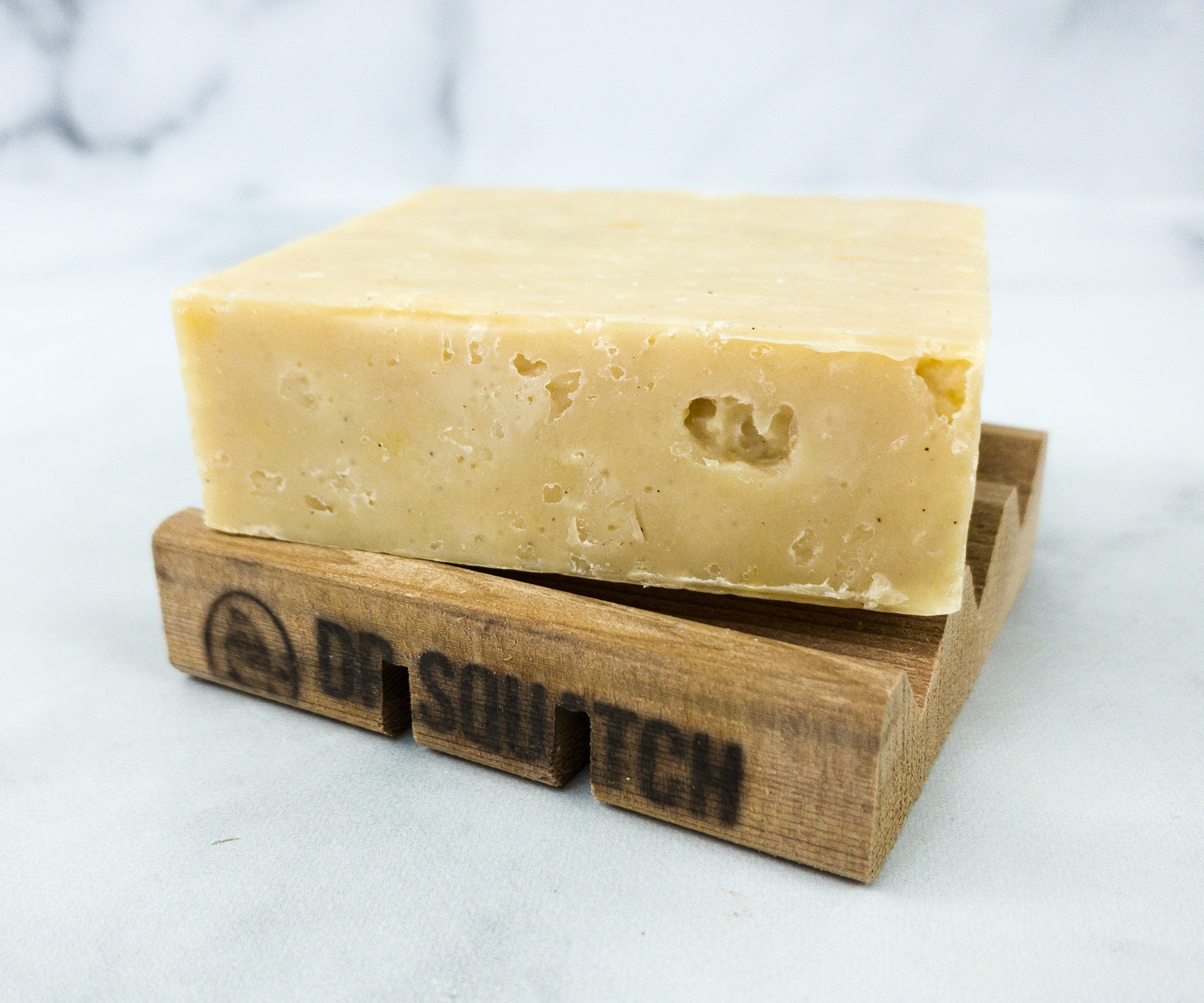 The soap bars fit the wooden container perfectly. The spaces under the soap bar help the soap to dry quickly so nothing goes to waste!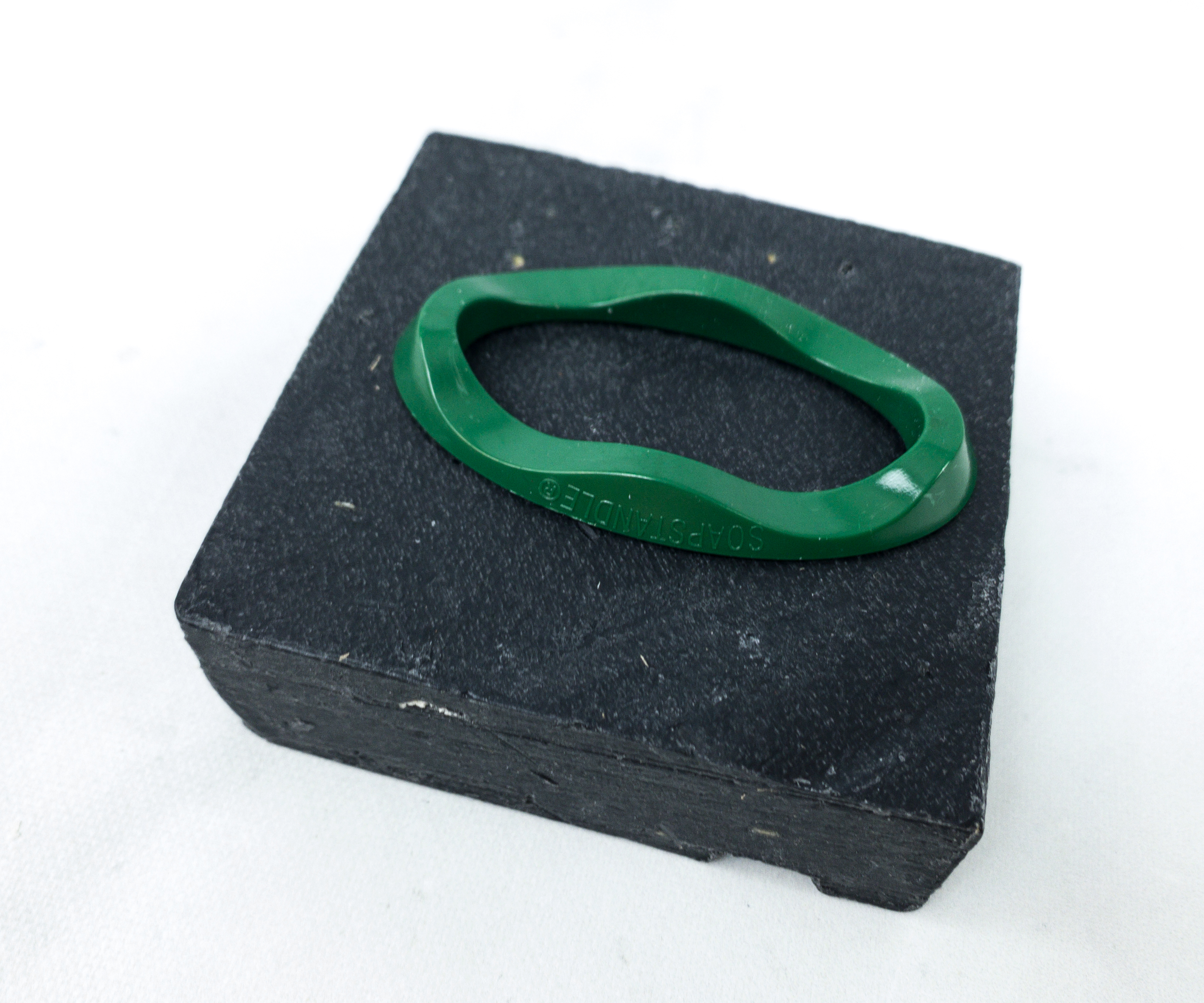 This gripper is so easy to use, simply place it on top of your soap bar and push it through!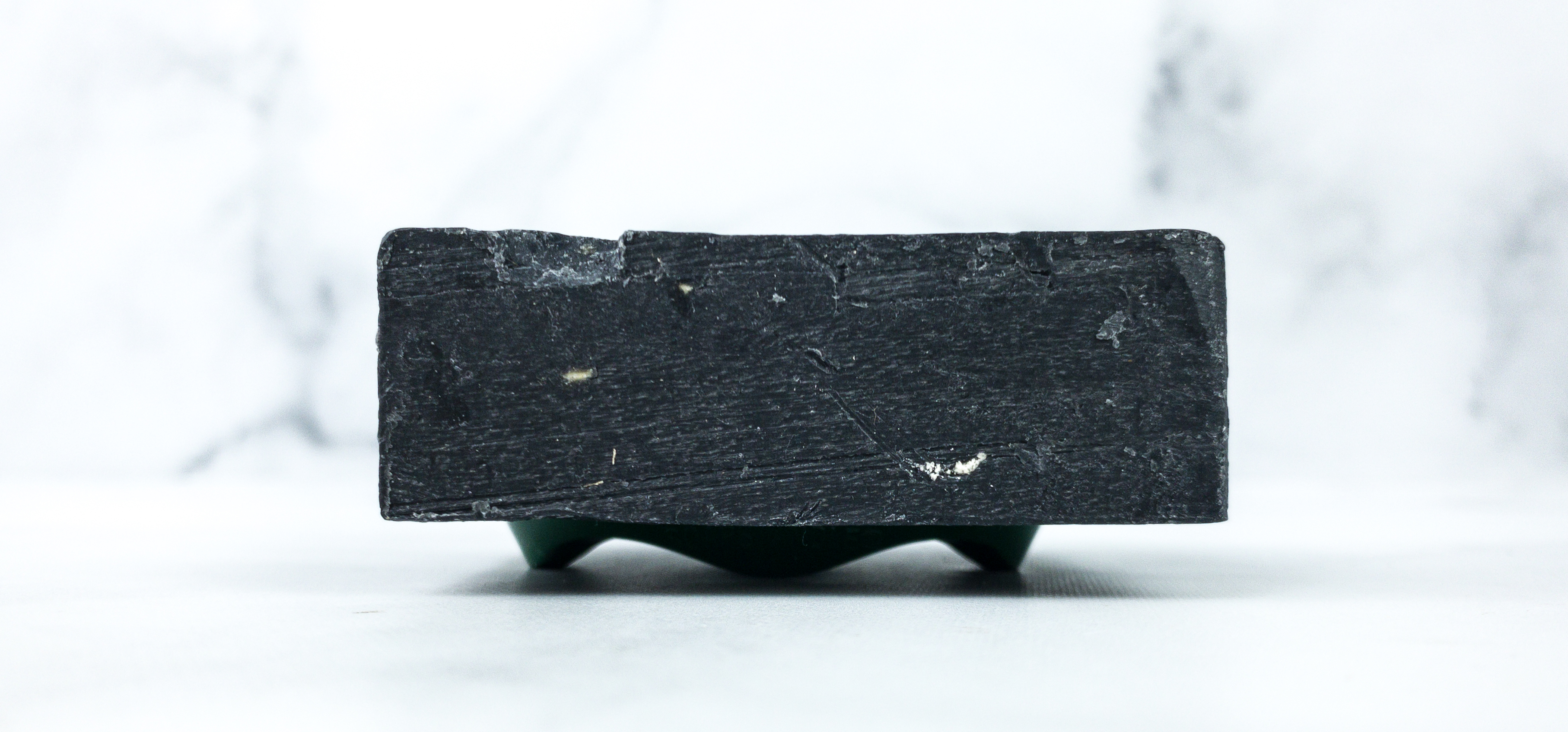 It keeps the soap off the surface, making it so handy! No more slipping!
Dr. Squatch offers all-natural products and their Starter Bundles are a great way to try and see if they will work for your skin and hair type before getting a subscription. I have the Squatch Groomed Bundle, and I like everything in it, from the scented handmade soaps to the hair care products. Dr. Squatch was already my favorite soap brand so this was really great to get soaps AND their new hair products. My favorite soap is the one with charcoal and oatmeal because it helps exfoliate my skin minus the harsh effect. As for the shampoo and conditioner, they are gentle on my scalp and my hair felt softer after use. I also like the soap saver and soap gripper! They are useful and I don't have to worry about wasting my soaps anymore because of them! If you're looking for great quality soaps, shampoos, and conditioners with fantastic scents made for guys, Dr. Squatch has them. I'm excited to try other items from their line of grooming products as well!
What do you think of the Dr. Squatch Subscription box?
Visit Dr. Squatch Soapscription to subscribe or find out more!