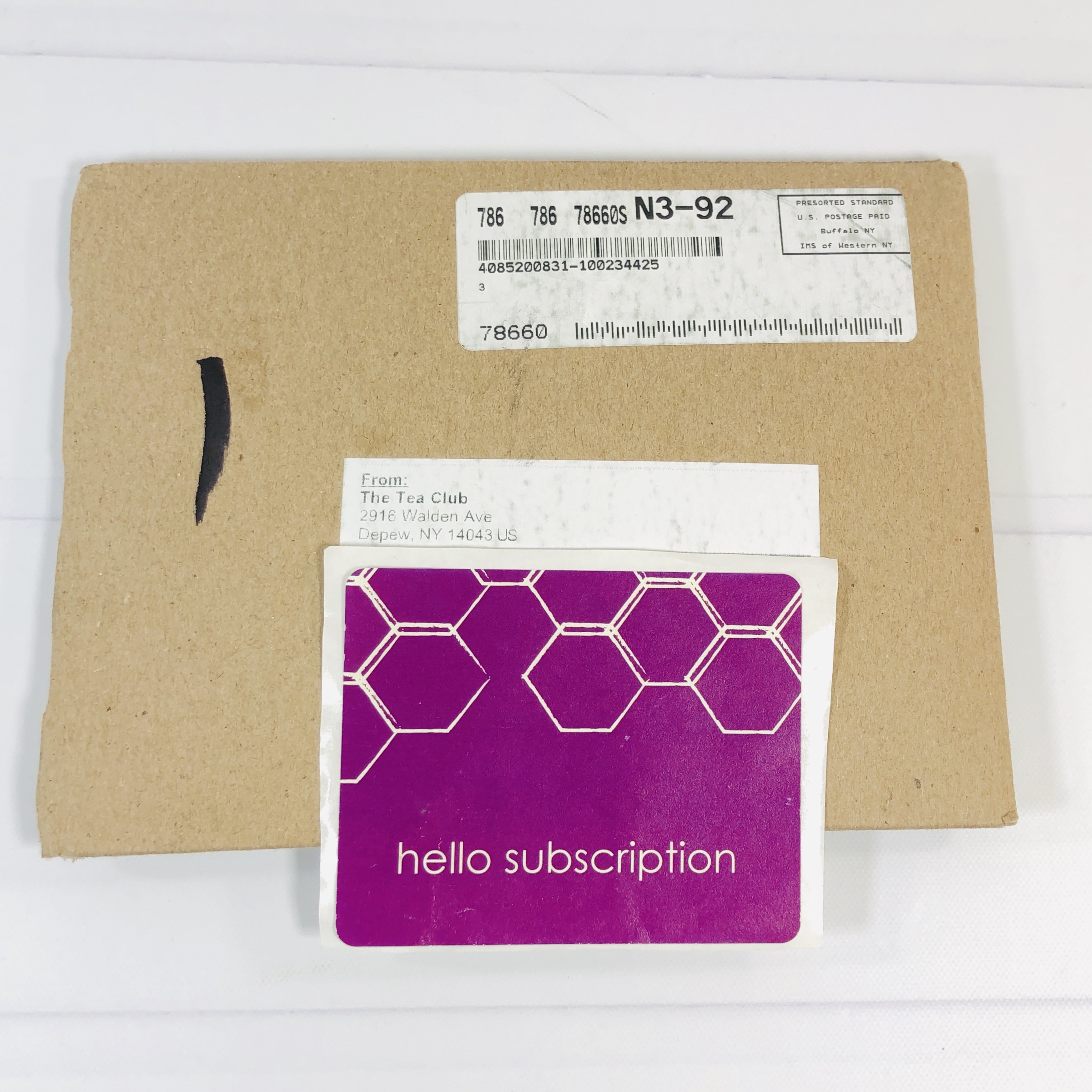 Dollar Tea Club is a monthly subscription that sends loose-leaf teas in an amount that works for you. They have a few different plans to choose from and all of the teas are made without artificial flavors. The teas are ethically sourced through direct trade, which means better quality tea while knowing the farmers are paid reasonable wages and treated with respect.
Hate waiting in line just to get your name spelled wrong? We're on a journey to make exploring new tea blends fun for everyone.. yes, even coffee drinkers.
Everything in my recyclable mailer! I am reviewing The Explorer plan, which is $1 for 3 samples of tea, which is enough for 6-8 cups. A 3-pack of honey sticks is another $1.95. Shipping is extra. They offer two other plans: The Sensei and The Sommelier. Both plans include filters, a strainer with your first order, and varying amounts of tea based on which plan you choose.
I received a card welcoming me to the club! Like a tea in your subscription? Order more on the Dollar Tea Club's website. I was excited when I saw the word CHAI but this was a tea pun, maybe next month will have a spicy sip!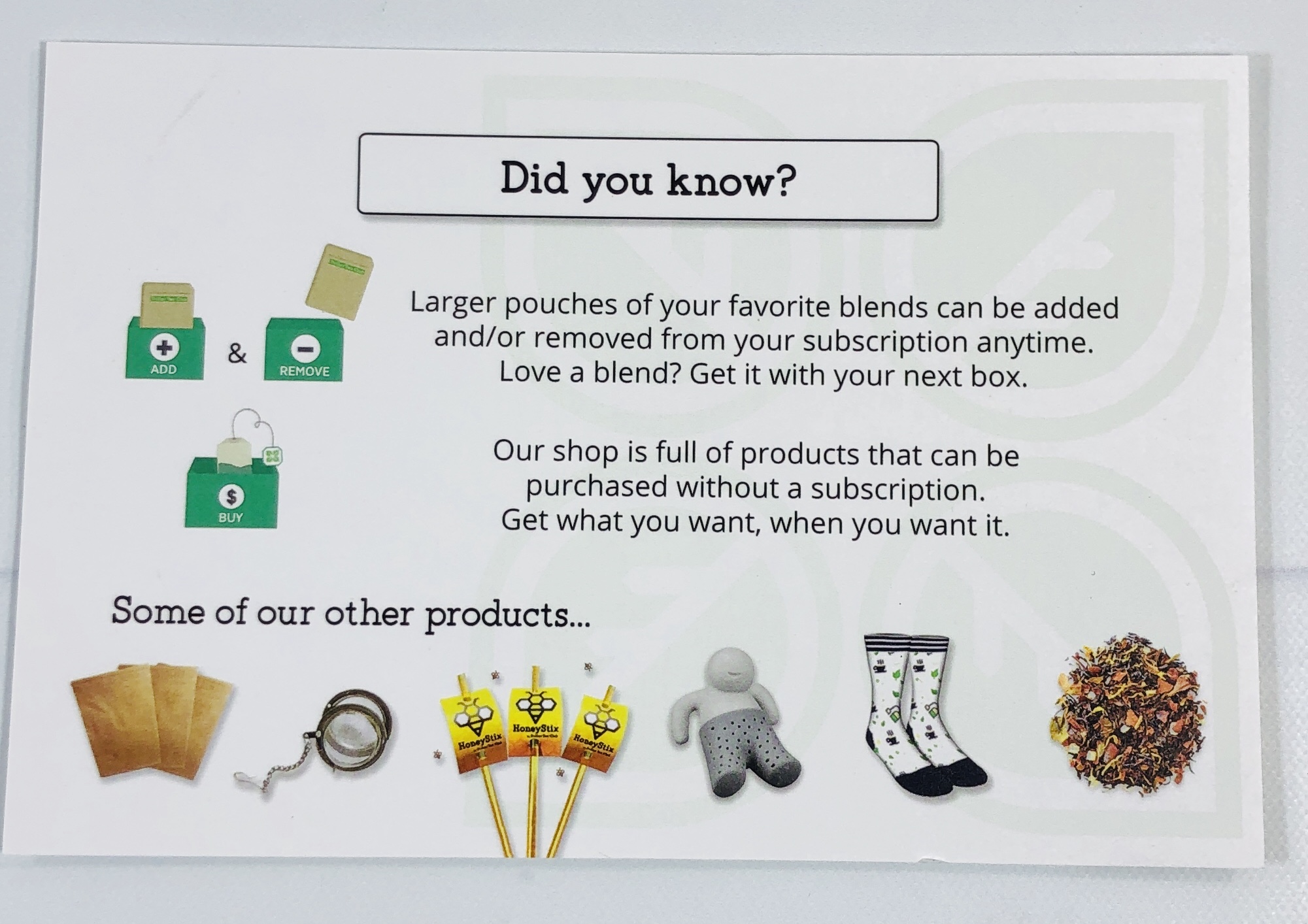 The back of the card showed some of the extras available on the website.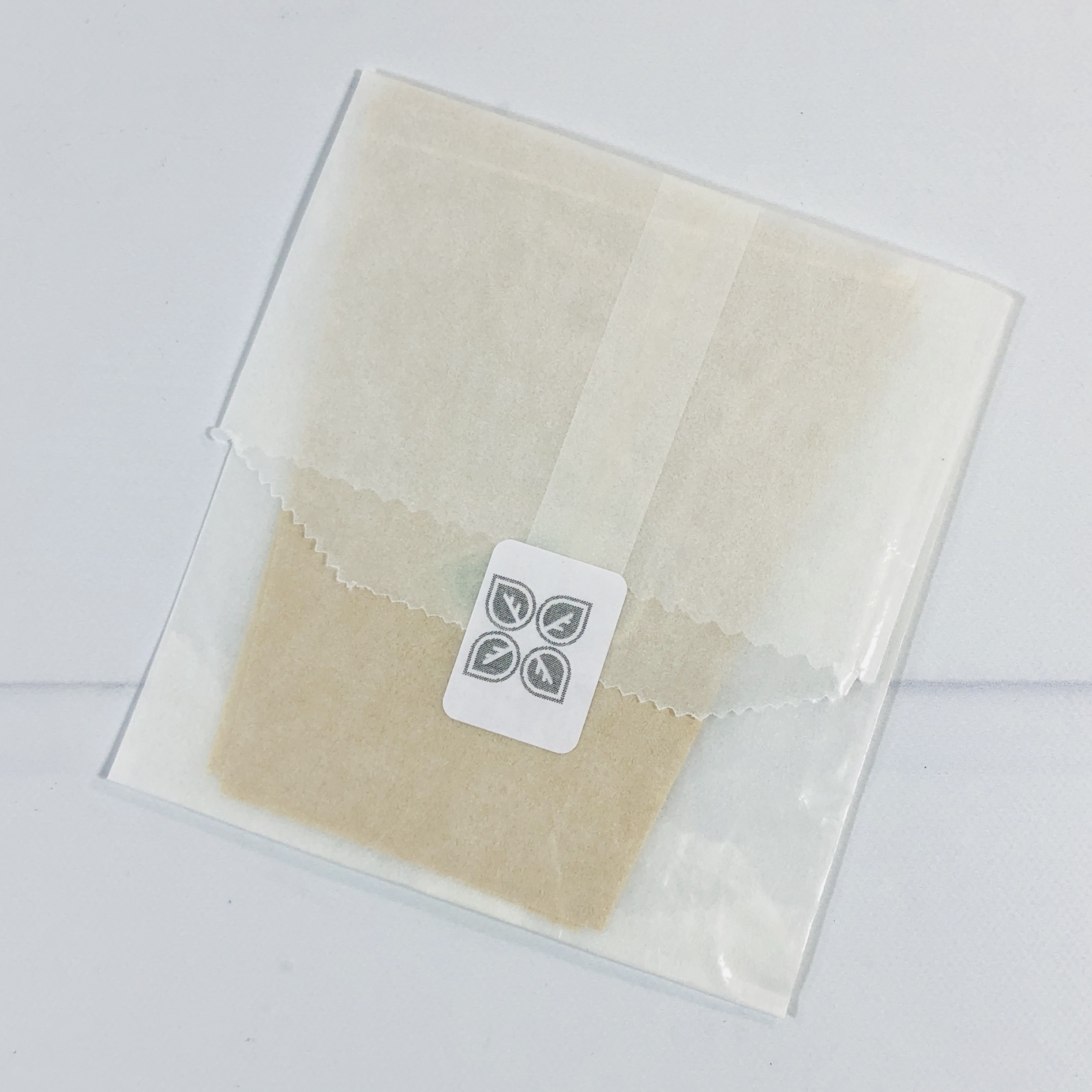 I received an envelope…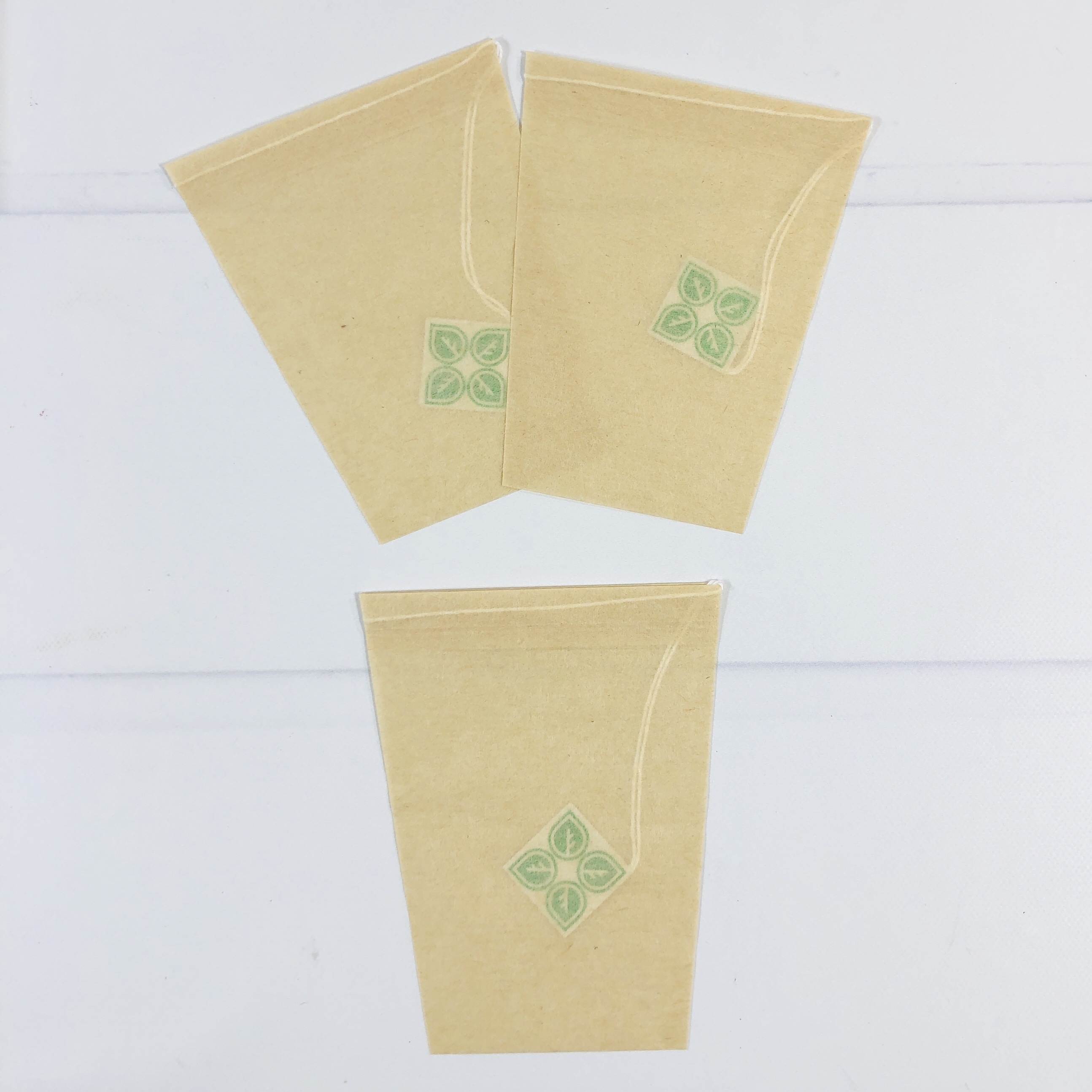 …with three Disposable Tea Bags inside. You will receive loose leaf tea only in this subscription so you need a way to steep the leaves and keep them out of your drink afterwards!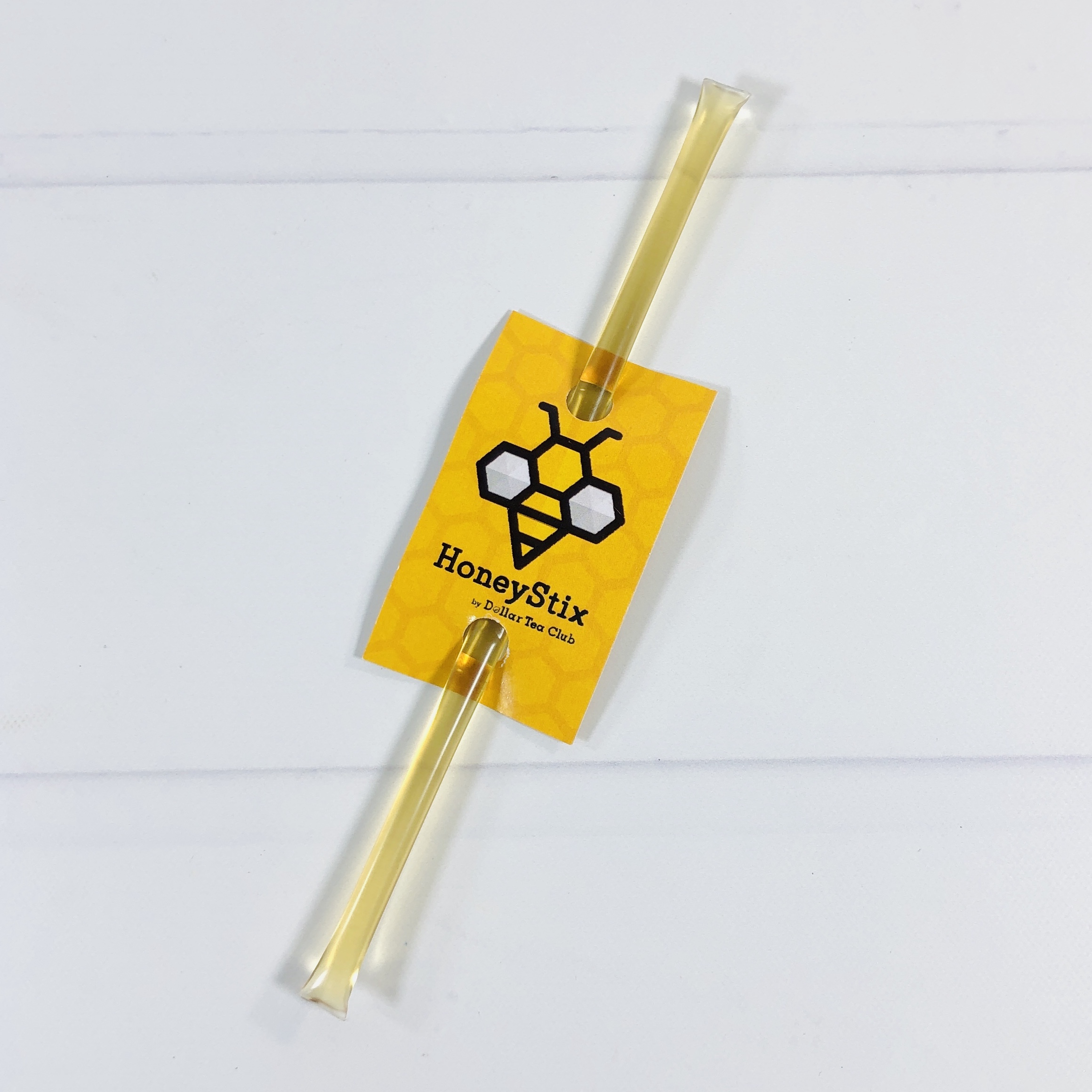 Dollar Tea Club Honeystix I also received one Honeystix!
Inside this BPA-free straw-like tube is 1 teaspoon of Canadian honey. Perfect for camping trips or placing in a lunch box. I bit the end off and ate my honey like a snack and can tell you it is absolutely delicious!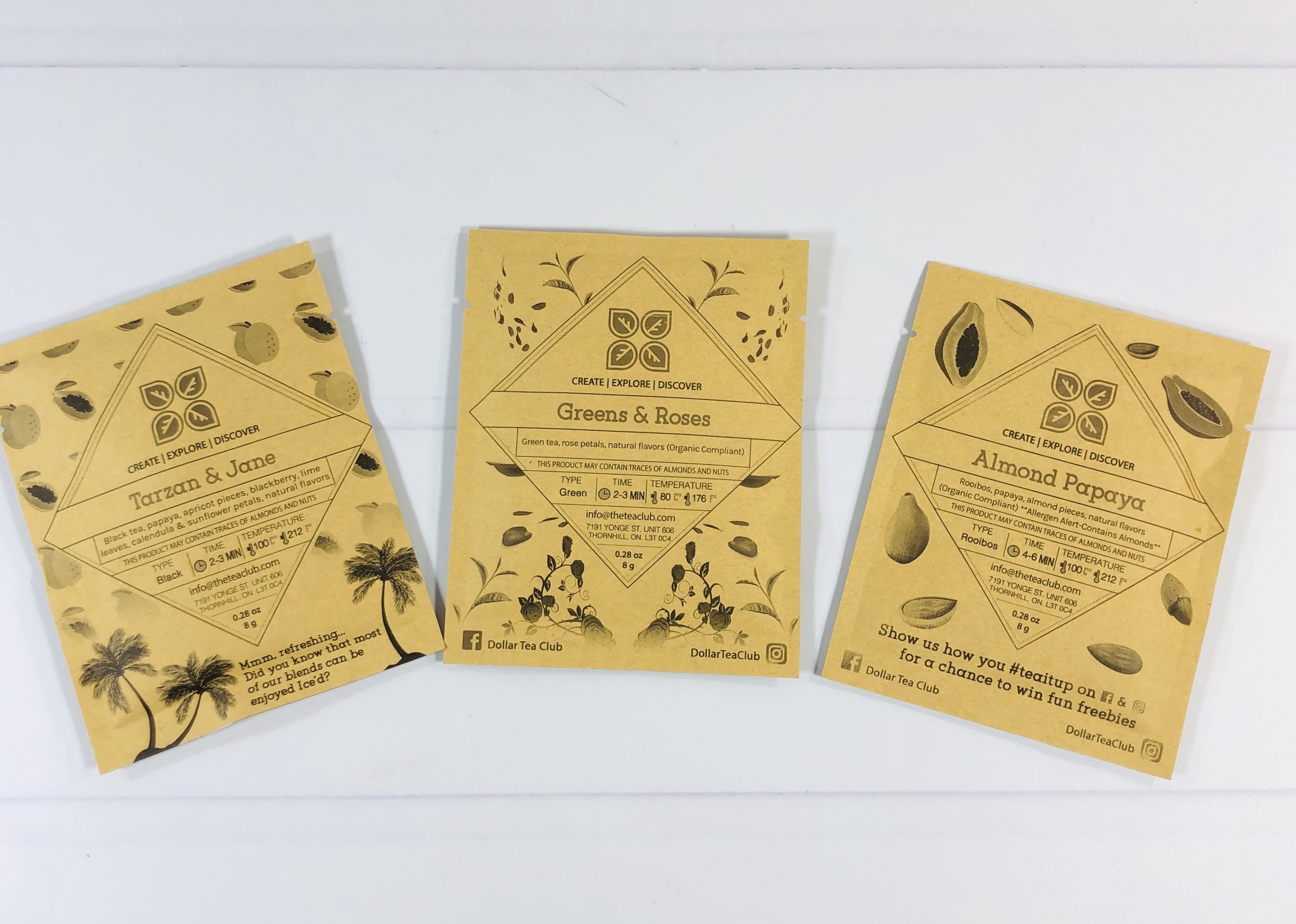 Next we have three samples ranging from black, to green, to herbal.
Greens & Roses Tea is green tea with a hint of cherry and rose flavors.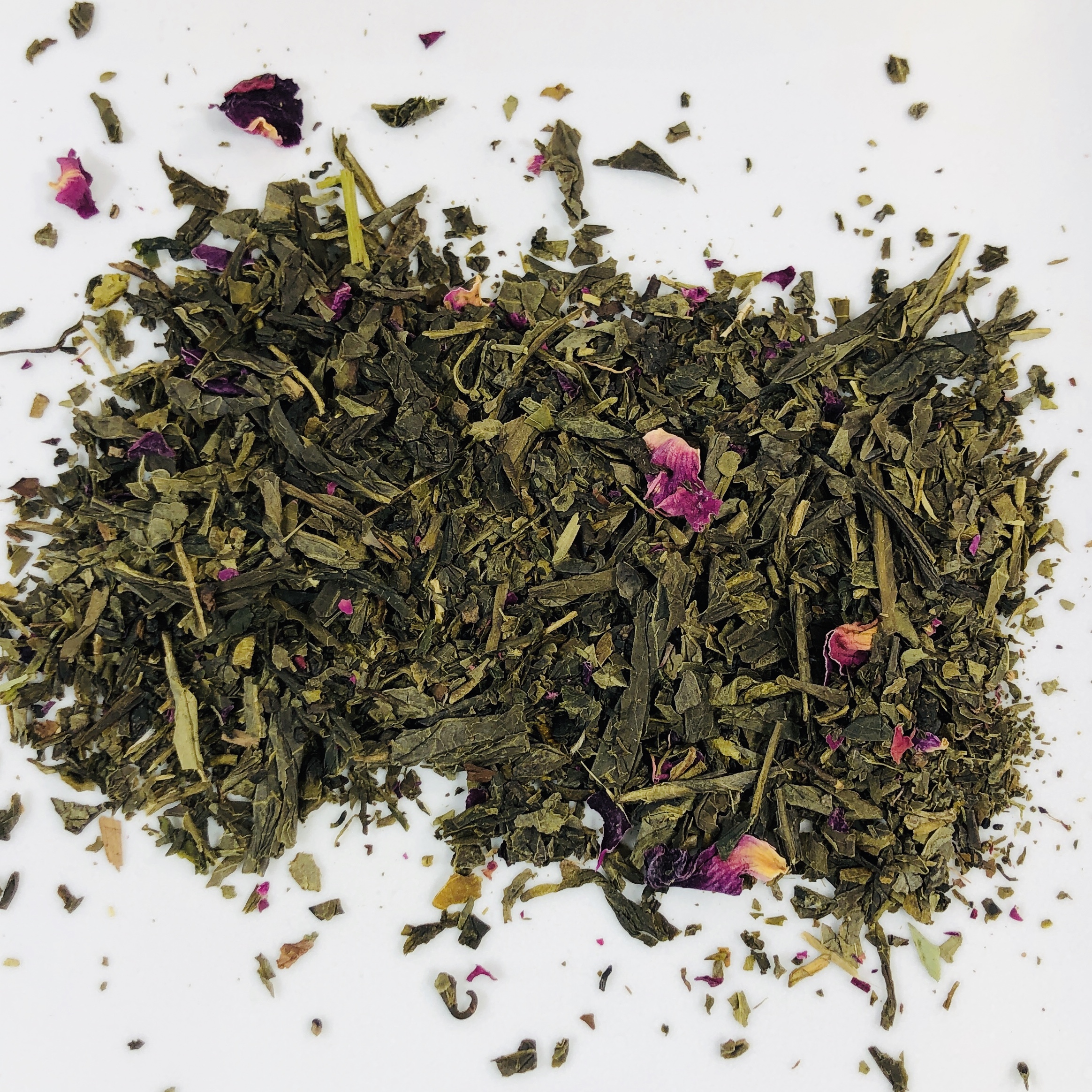 I've tried a black tea like this before, but this has a lower caffeine content. The roses do add a touch of potpourri to the scent and flavor, but that's what dried roses will always remind me of.
Tarzan & Jane Tea is our black tea blend and it has a tropical flavor thanks to papaya and apricot.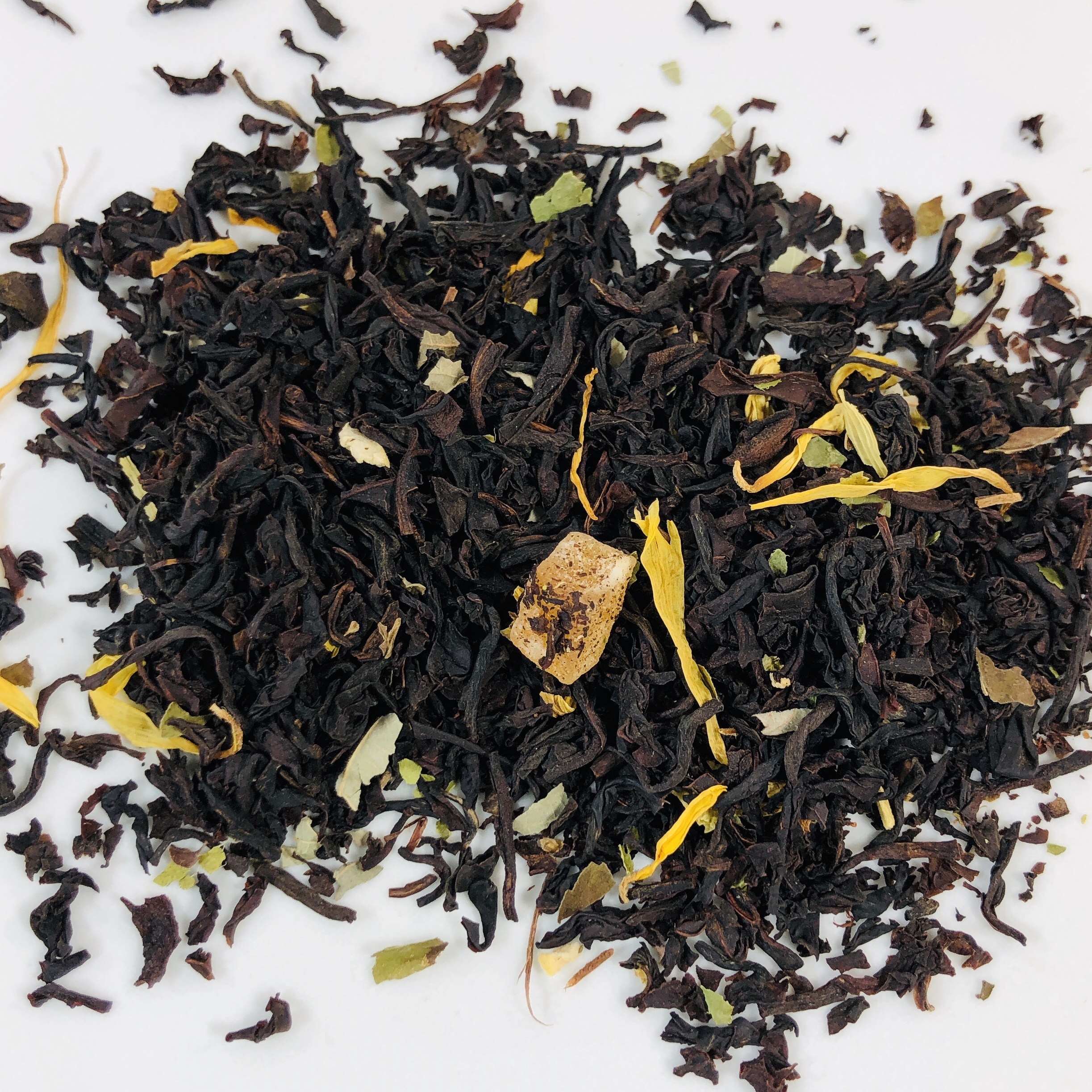 I added sugar and milk and it was luscious, like eating dessert during my afternoon break!
Almond Papaya Tea is our caffeine-free flavor for the month, perfect for sipping in the evening by those of us who like to have a hot drink before bed but without any caffeine.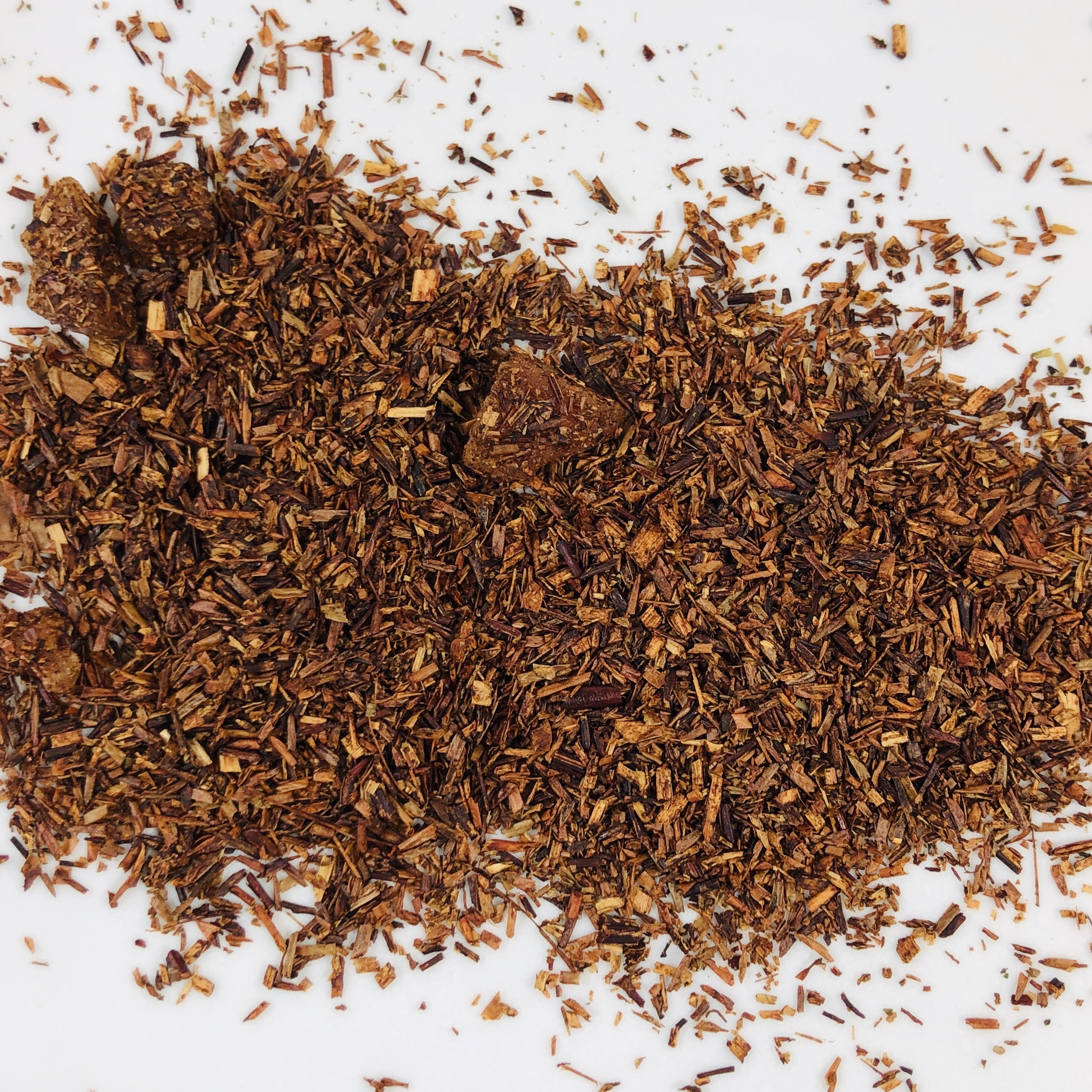 Rooibos, almonds, and papaya pieces plus natural flavors are supposed to give this a marzipan flavor, like the almond candy. I thought it had a touch of vanilla too and was very flavorful!
Dollar Tea Club is a delightful way to try new teas at a low cost. If you fall in love with the flavors, then you know where you can get bigger bags for your sipping pleasure! I think it's such a good idea to send a variety of caffeine levels too, so I can enjoy the teas throughout the day and into the evening. I also appreciate that I can add extras to my order if needed and that honey is truly tasty!
Do you like tea? What do you think of this tea subscription?