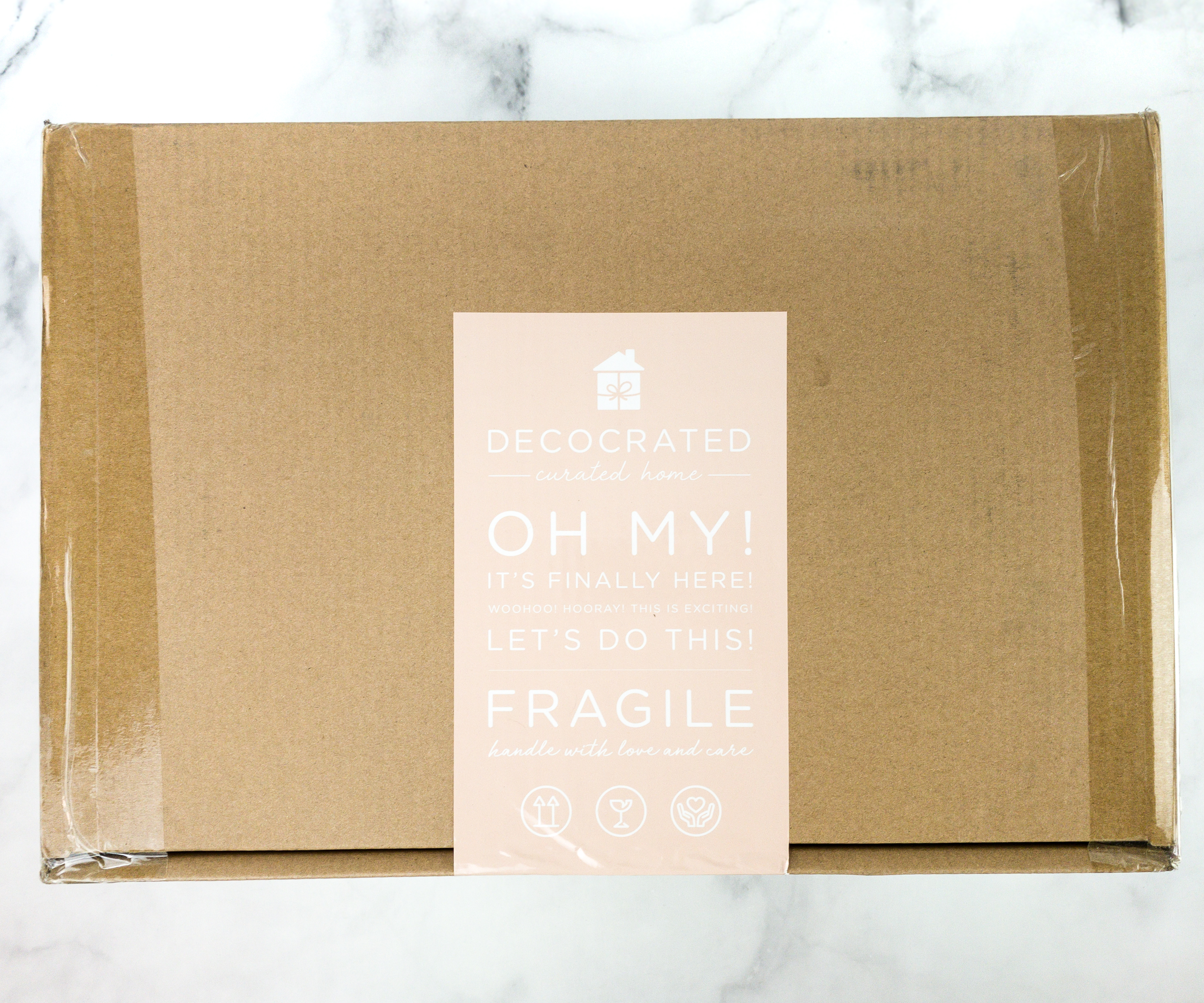 Decocrated is a quarterly subscription that sends beautiful home decor! Shipping every 3 months, each box will include a handpicked selection of home decor based on the season to keep your place feeling fresh, as well as items that work with the pieces you already own and love. The idea is that at the end of a year's subscription you will have a whole-home collection that works together to help you look like a seasoned decorator. Each Decocrated box is $79 and you can save 10% by signing up for a whole year of subscription.
DEAL: Get $15 off on quarterly or annual subscriptions! Use coupon code HELLOSUB15 at checkout.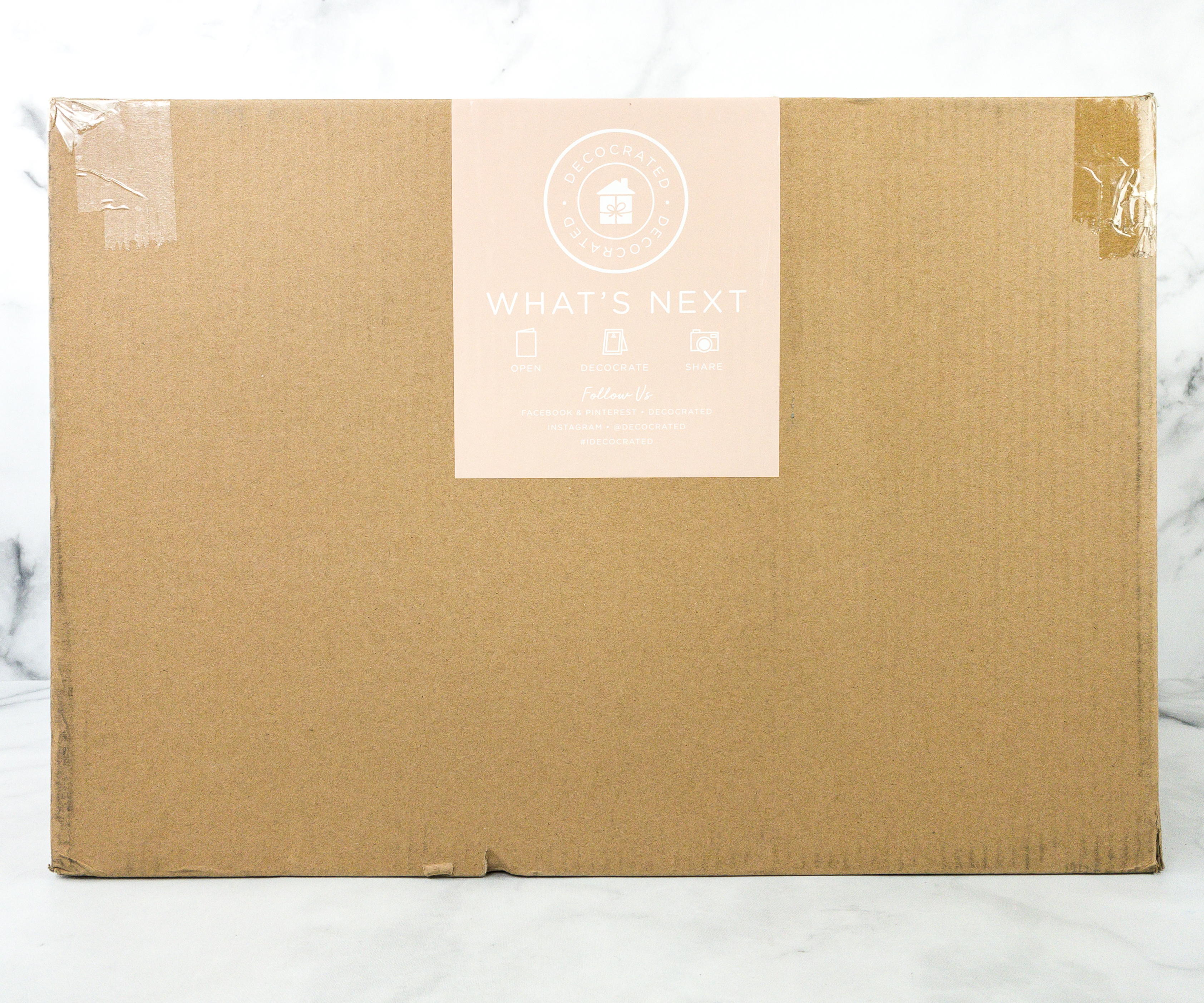 The box is huge and heavy.
It's the FALL 2020 box!
Everything is covered in tissue paper and sealed with a nice sticker.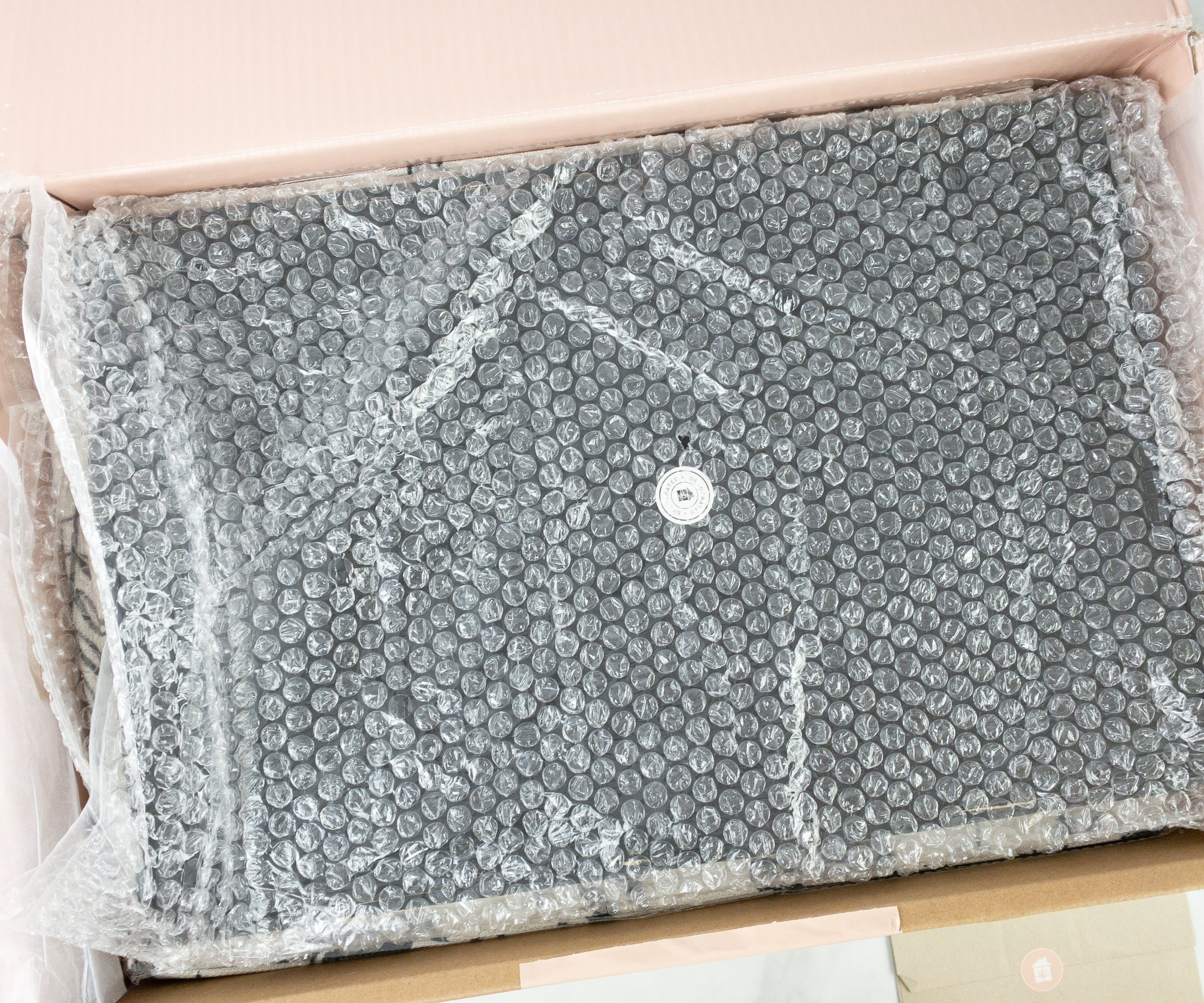 Beneath are the items that came in their own boxes and bubble wraps to protect them during transit.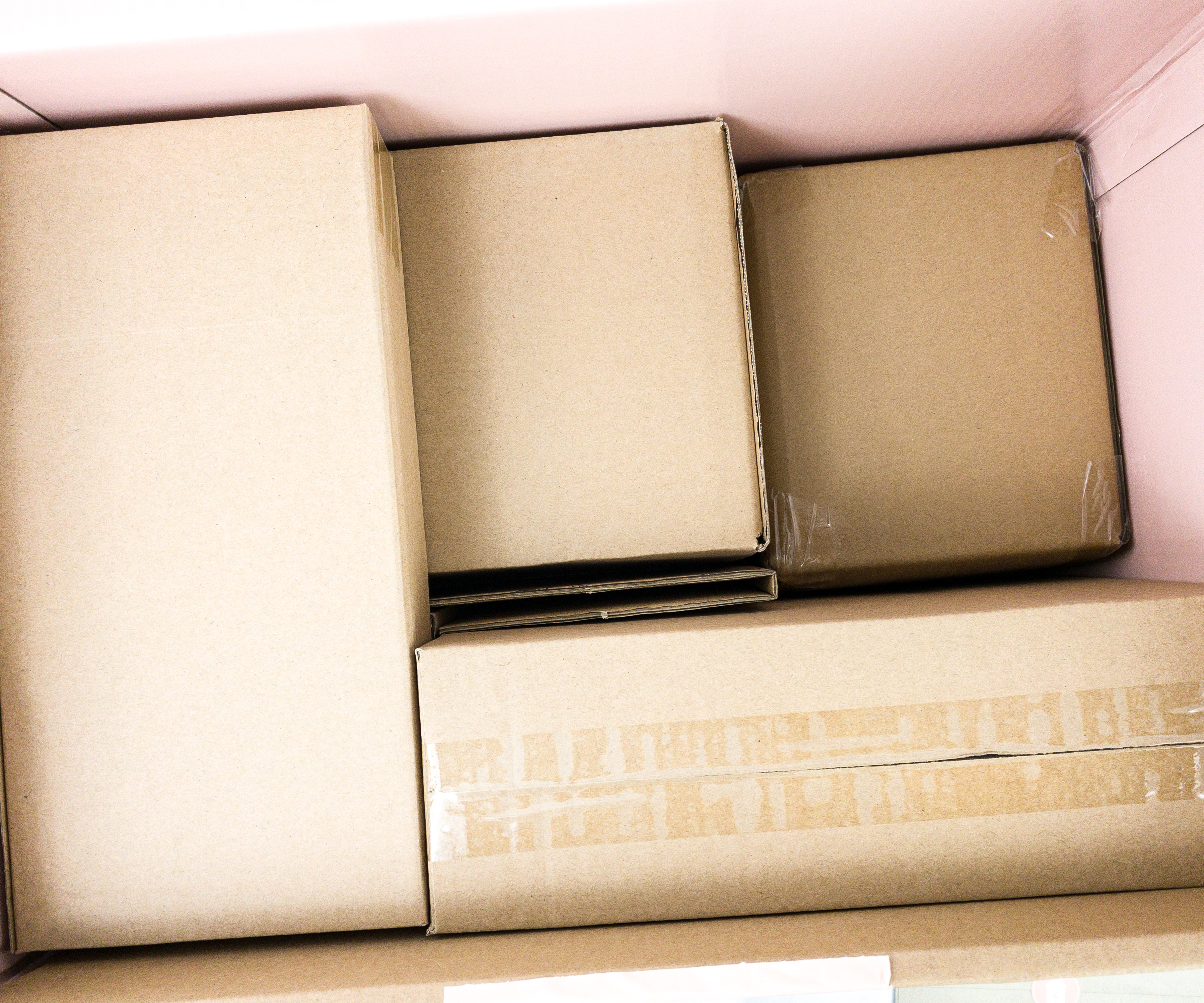 I love how well-packed this is!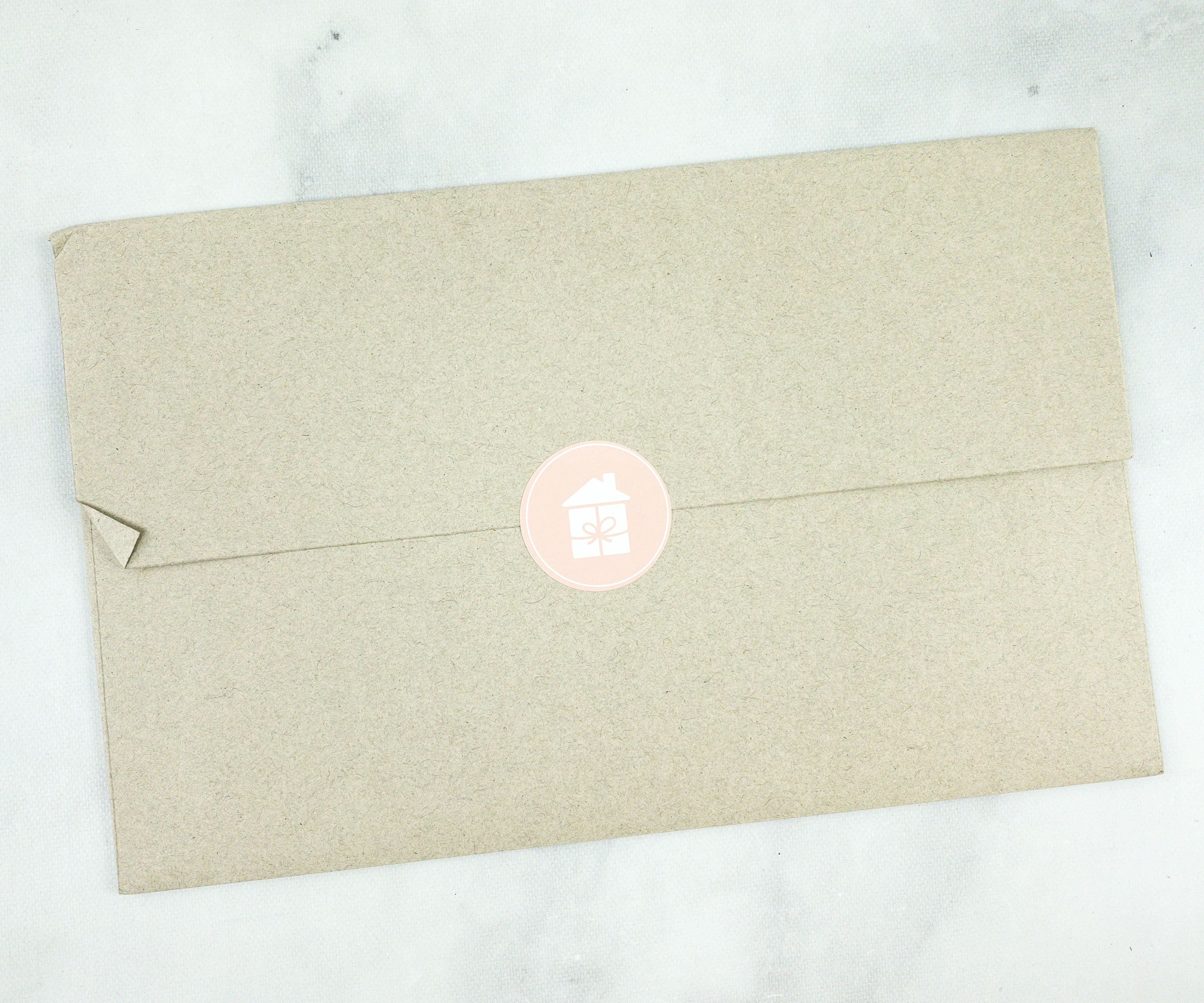 Also included in the box is an envelope!
There's a "Thank You" note from the Decocrated Family! No booklet this time, but it's online (members only access).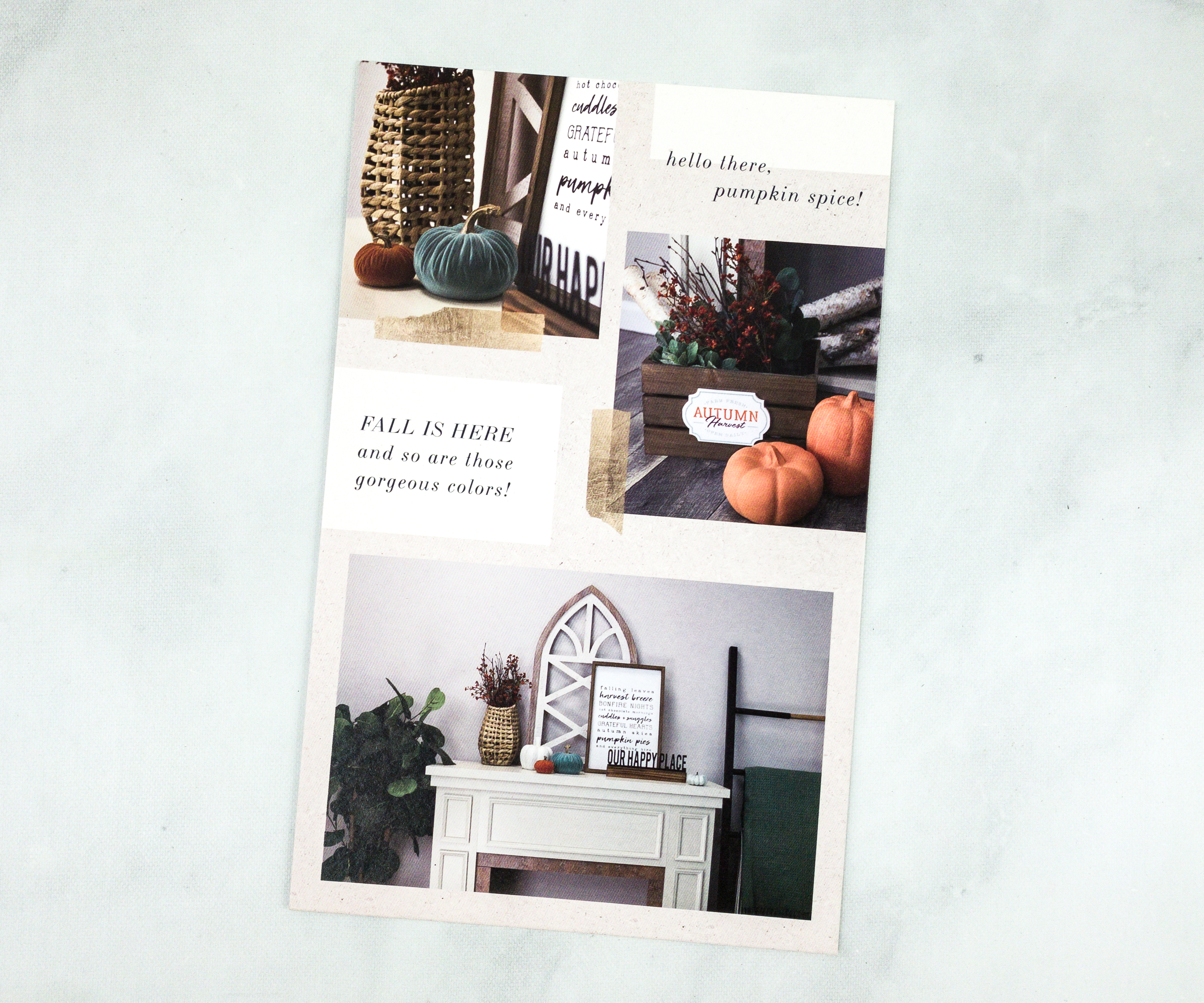 It gives us more ideas on how to decorate our home for Fall!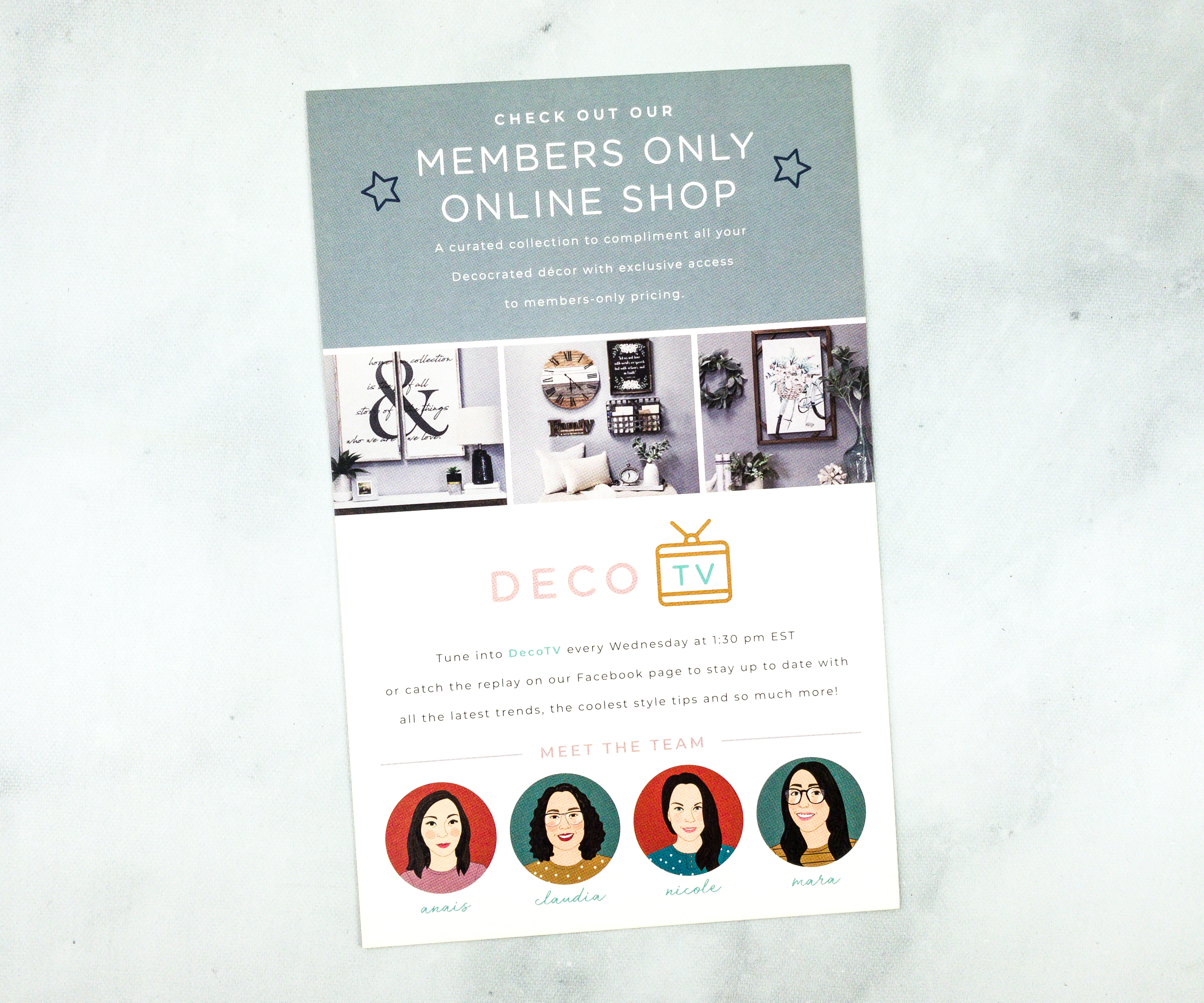 There's a card that reminds us to visit their members-only online shop.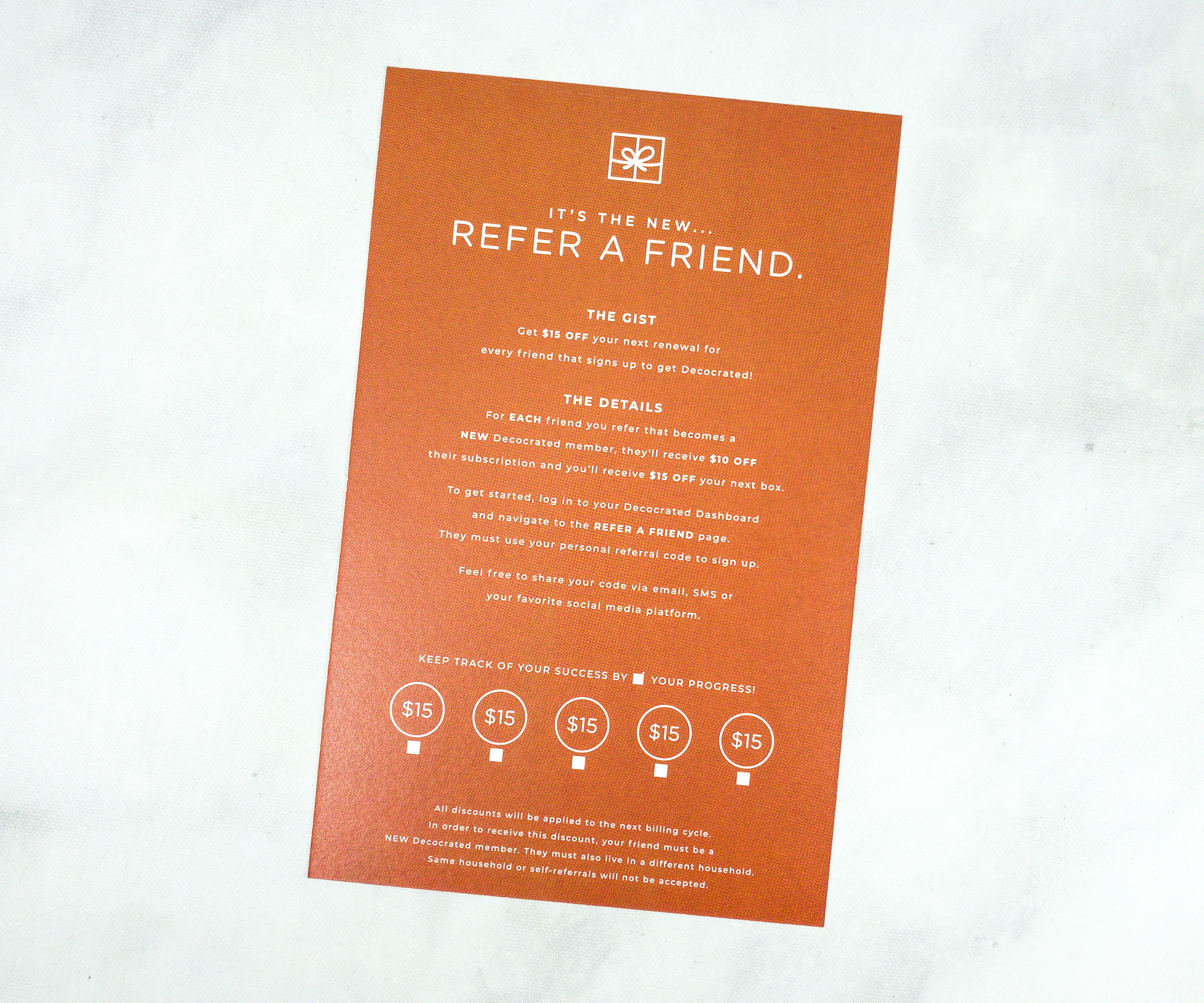 At the back, there's information about how you and your friend can get a discount from Decocrated.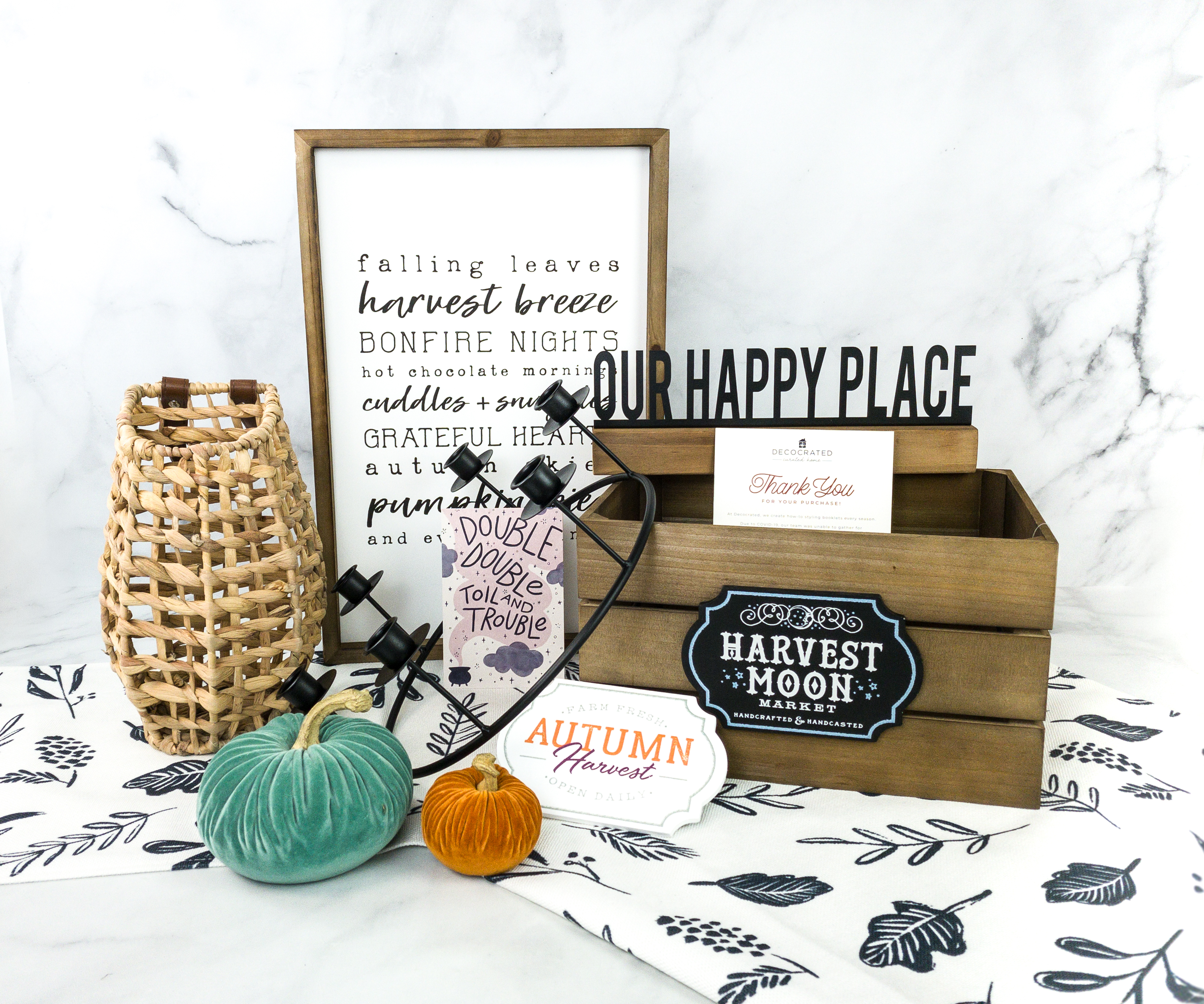 Everything in my box!
Art Print. Each quarter, they include a two-sided art print! This side features a magical scene where there is a cauldron, a black cloud, and the words "Double Double Toil and Trouble"!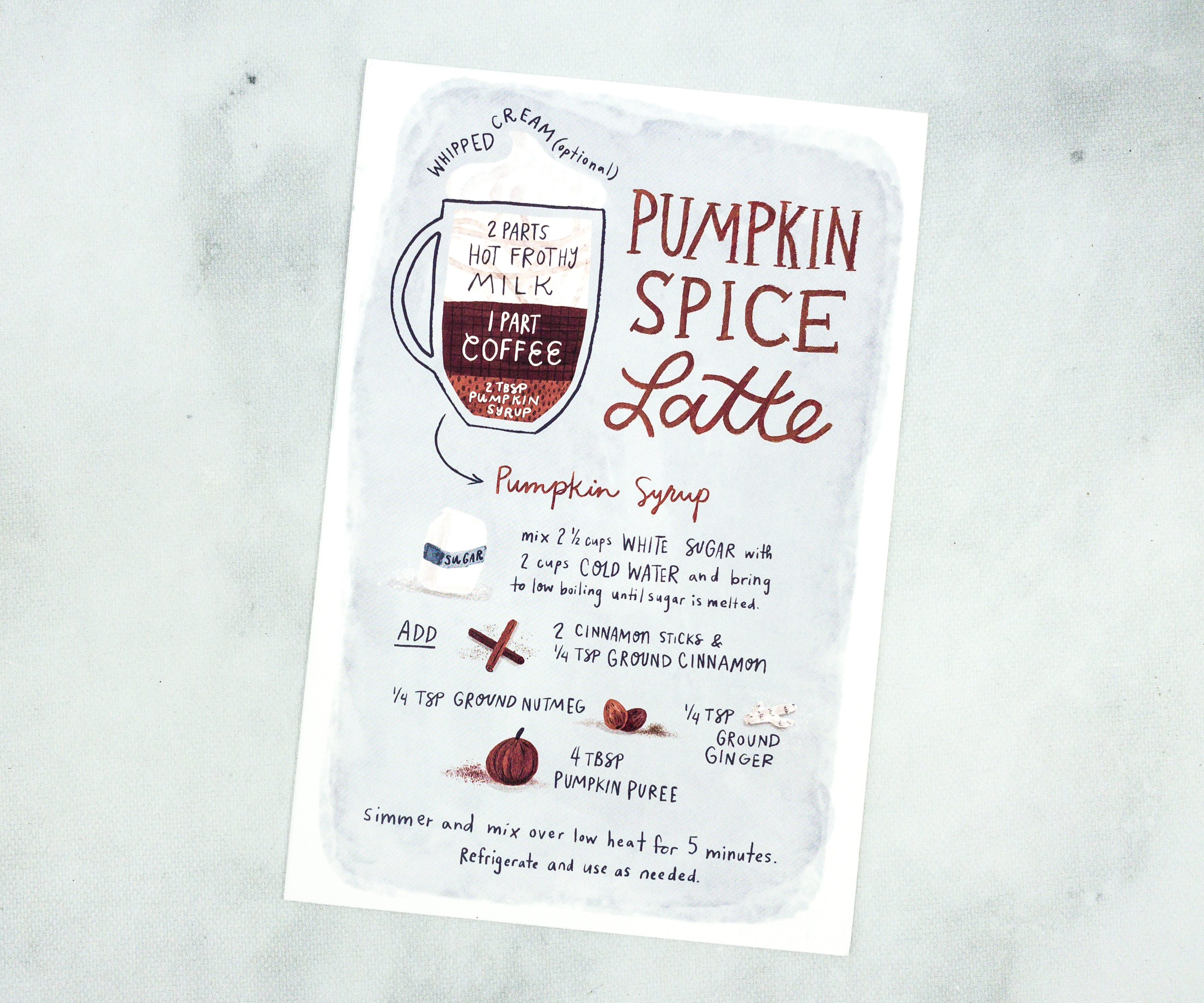 The other side features a recipe for the Pumpkin Spice Latte!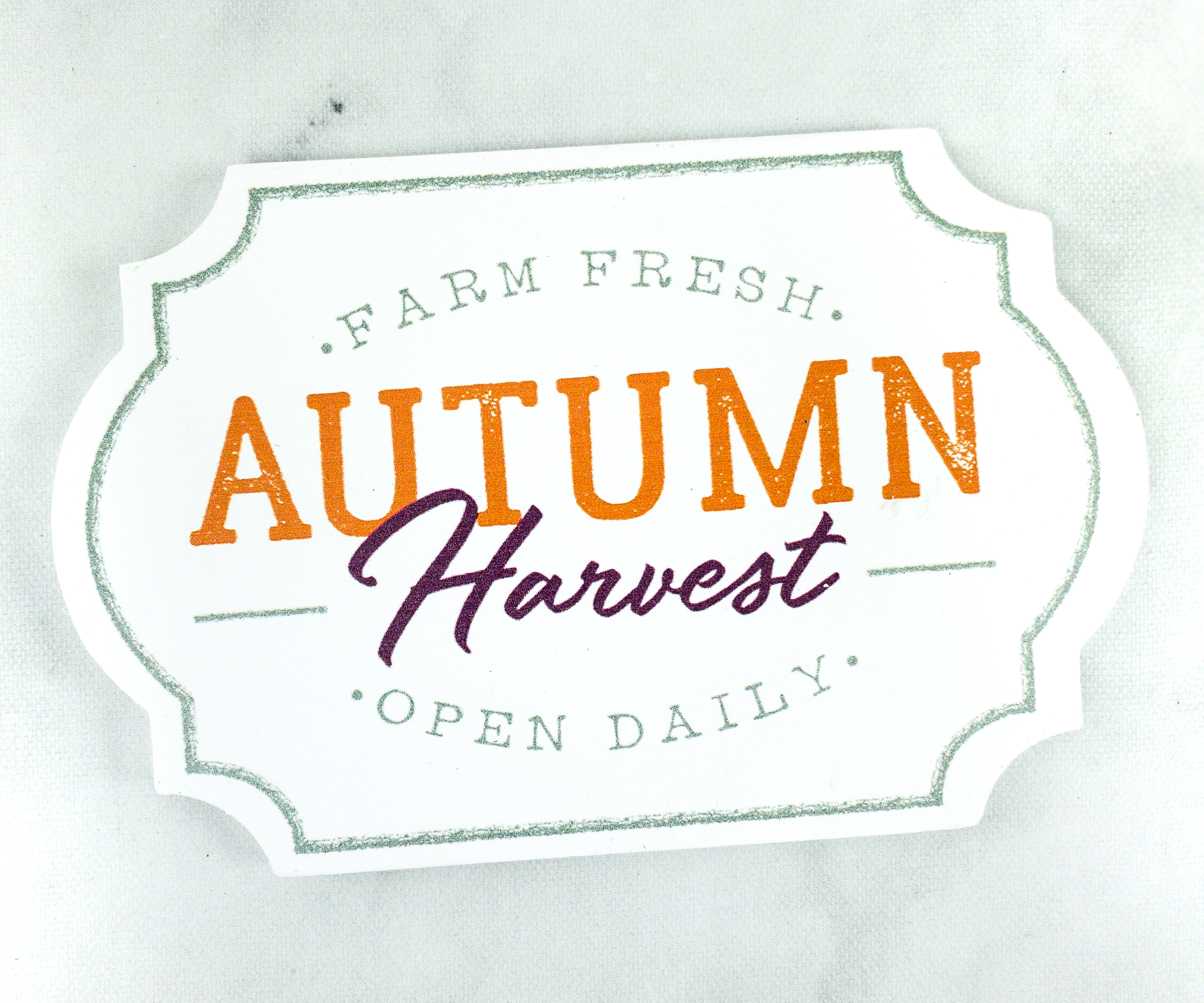 Crate. The crate included vintage-looking crate labels like this one!
There are two holes at the back of the label so we can attach it on the crate using screws.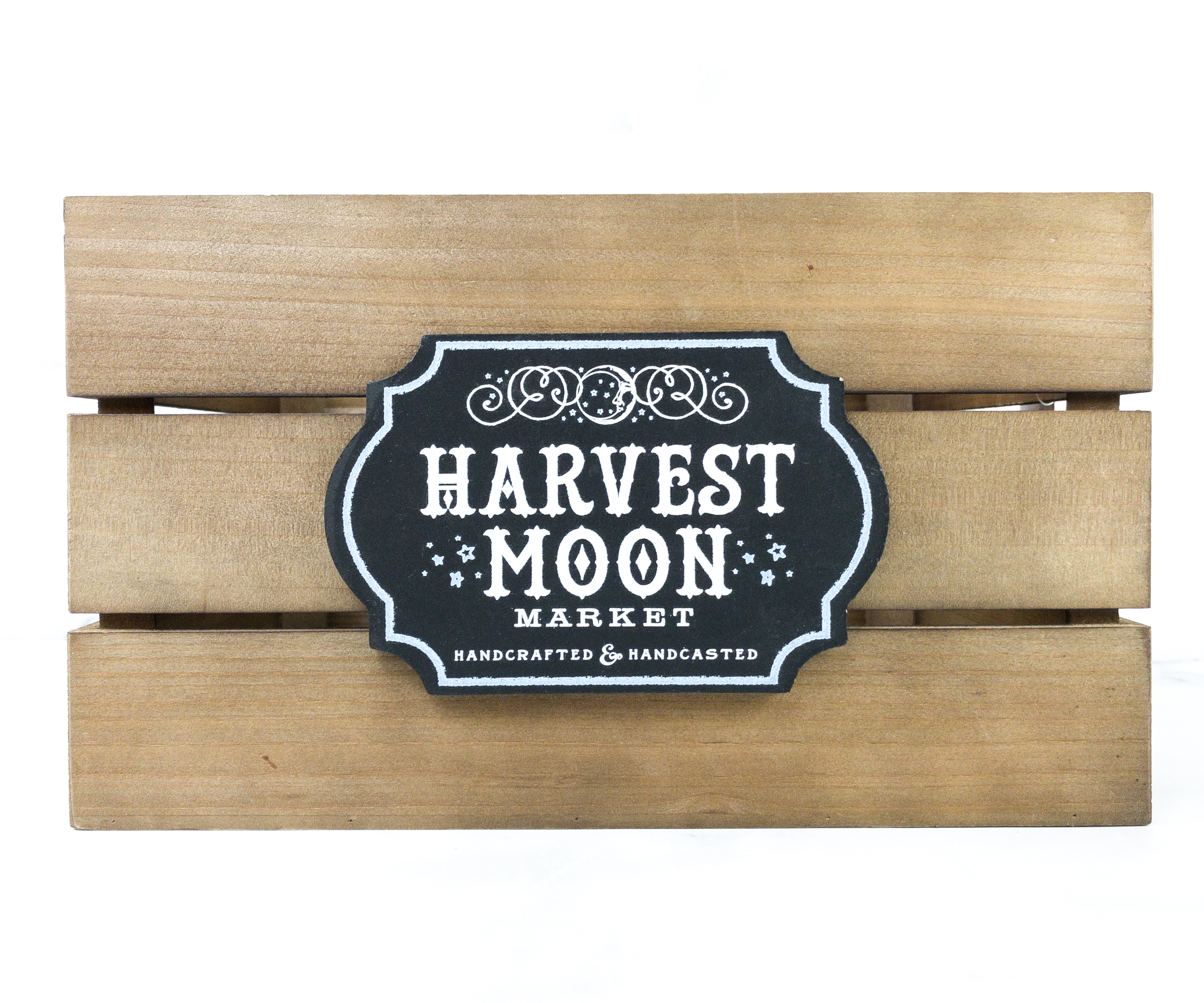 Here's the crate with one of the labels attached to it. It looks like a crate that is used to contain fresh produce!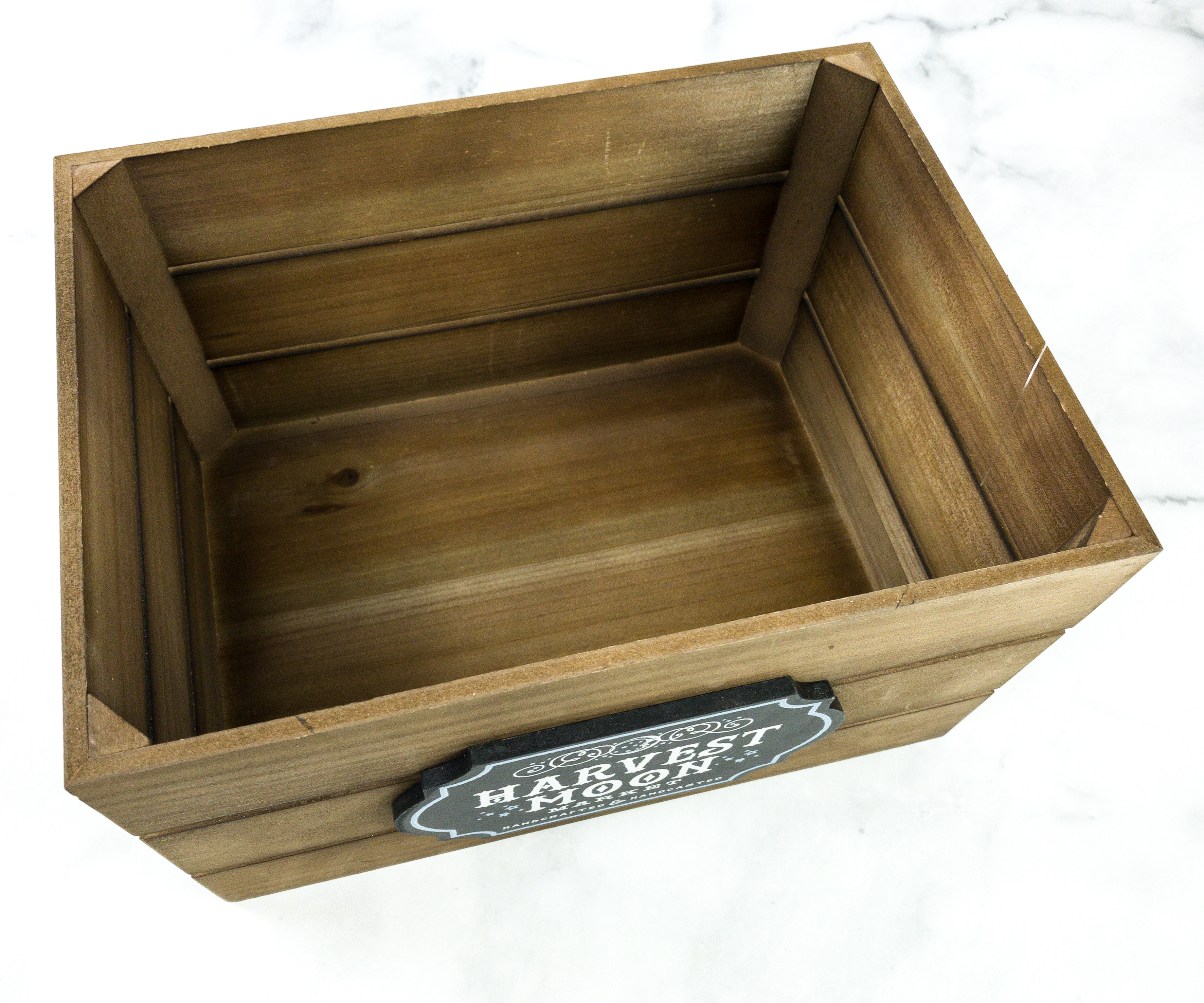 The crate will be very useful, not just as home decor, but as storage for items like food, bottles, toys, and more!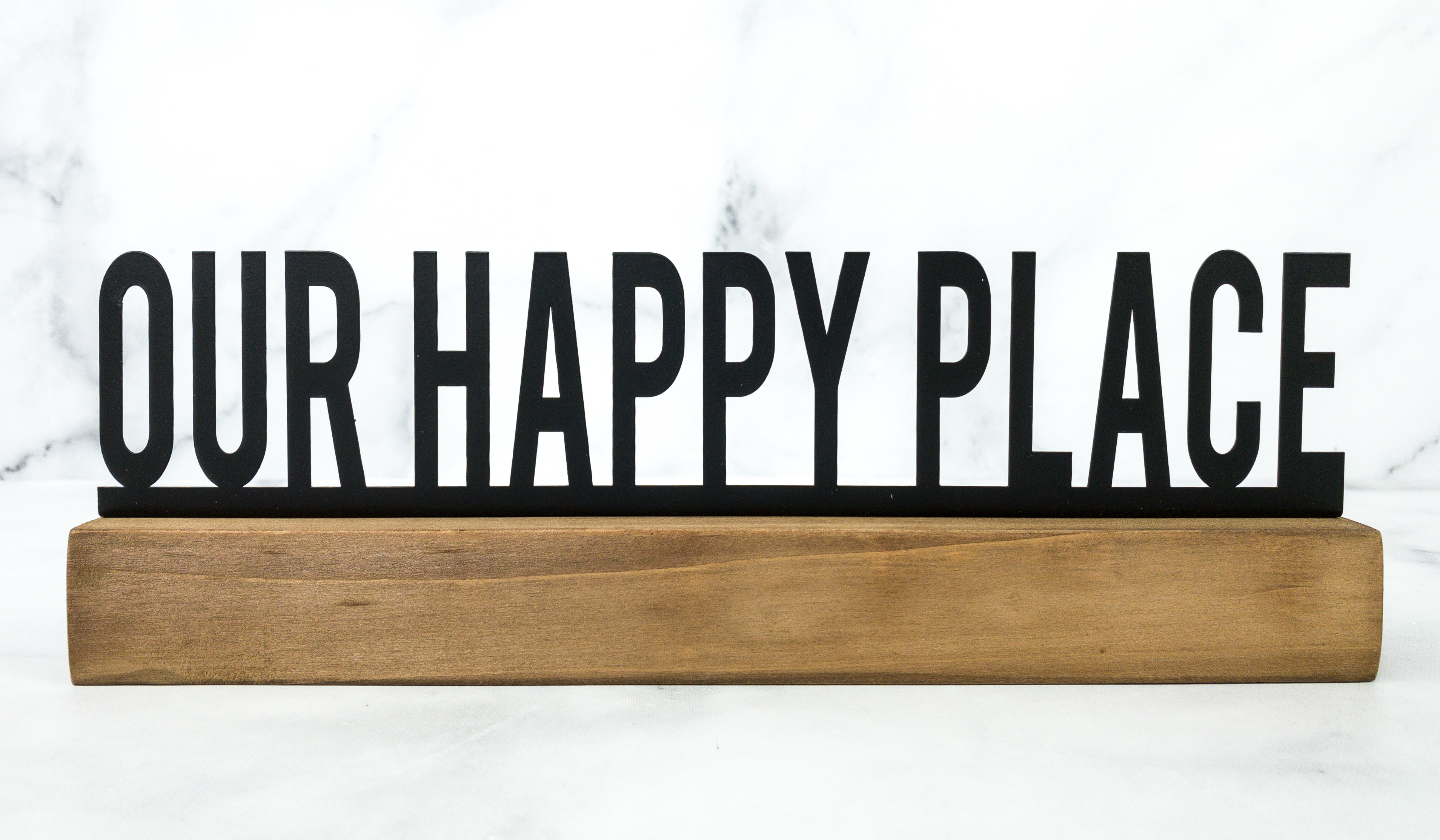 "Our Happy Place" Metal Sign. Here's another simple but chic home decor, a metal sign that says "Our Happy Place"!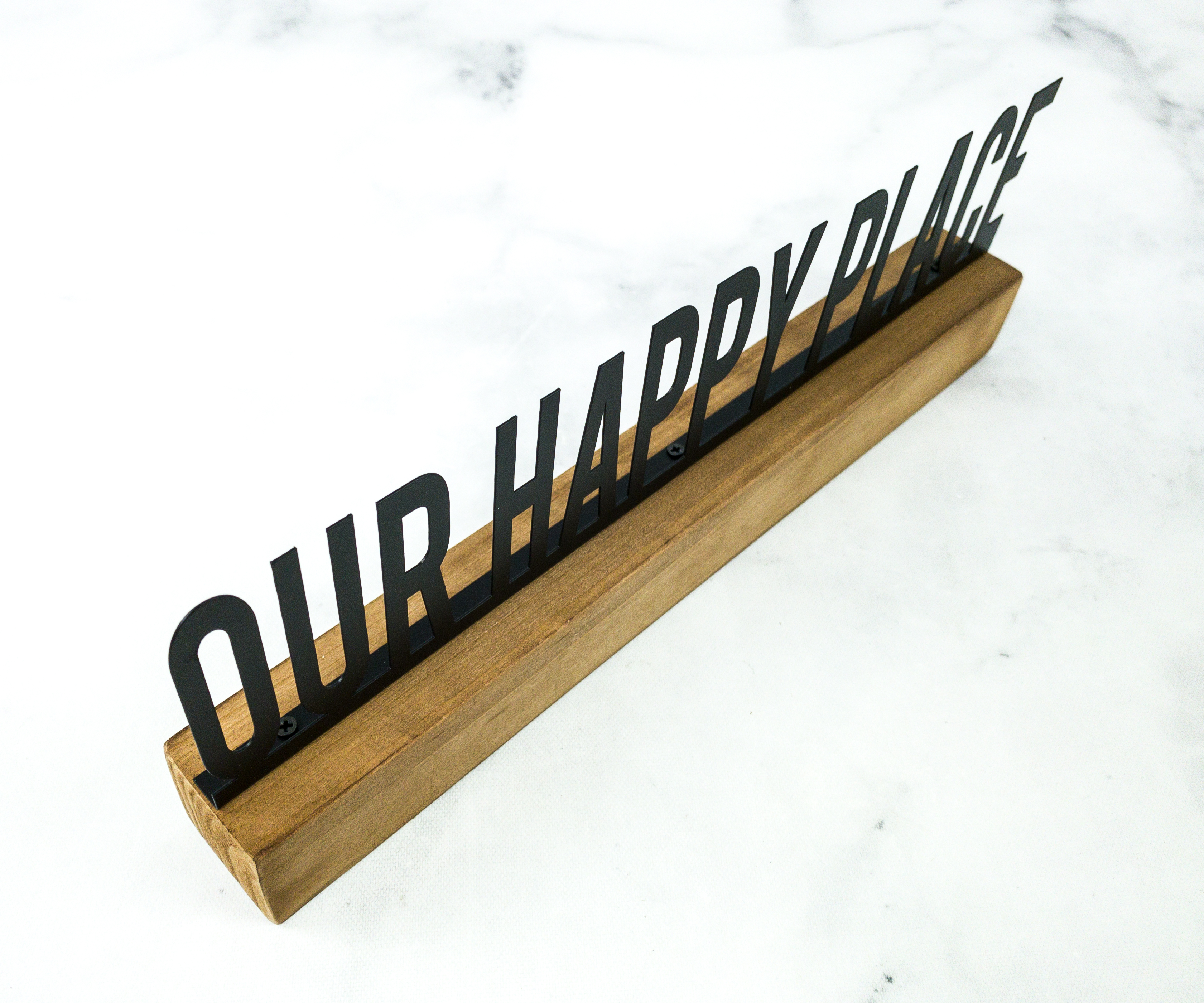 The metal is on top of a block of wood. This will look best on a center or side table in the living room, where everyone can see it!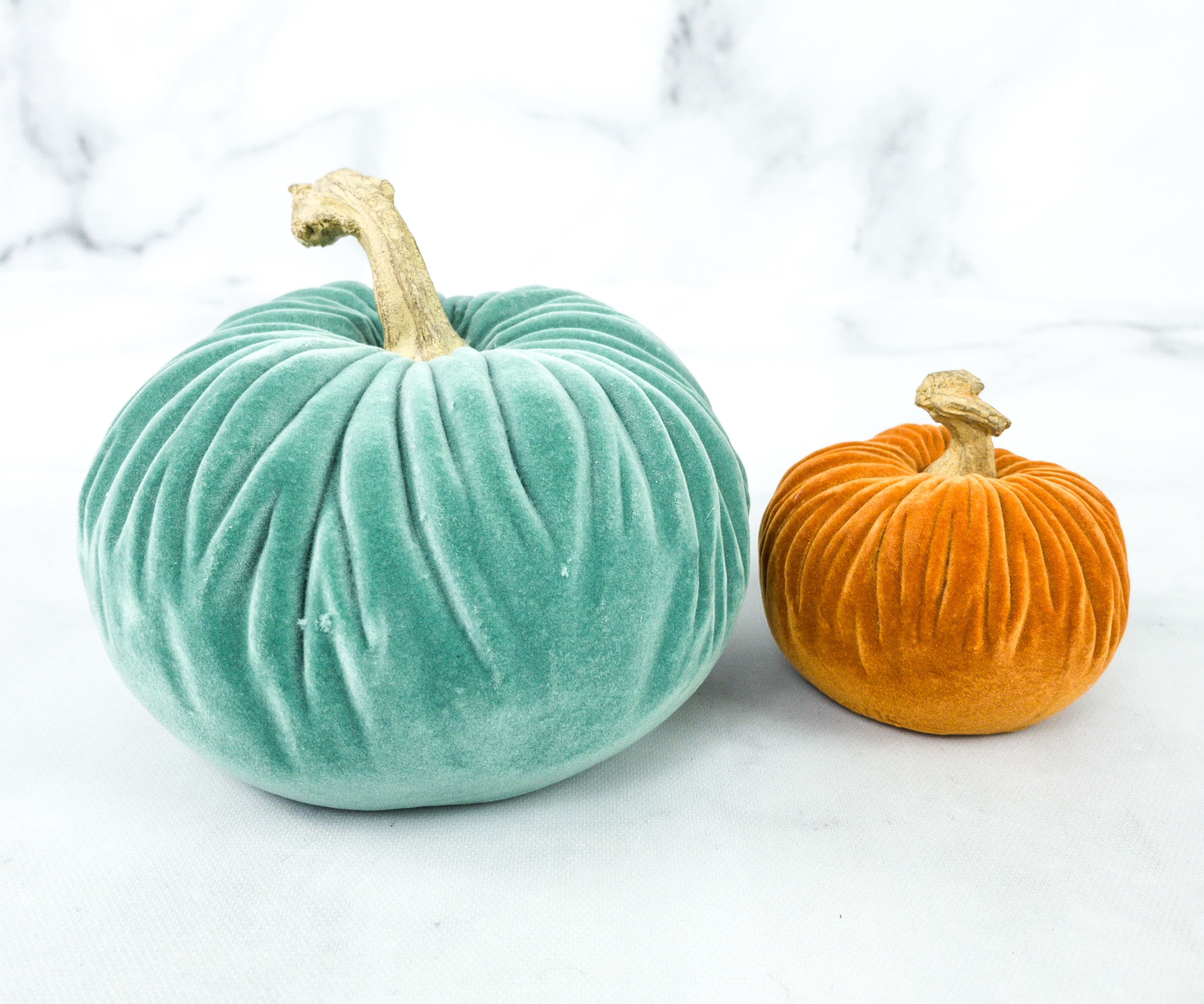 Pumpkin Decors. Pumpkin is associated with the season, so these soft and colorful pumpkin decors are perfect!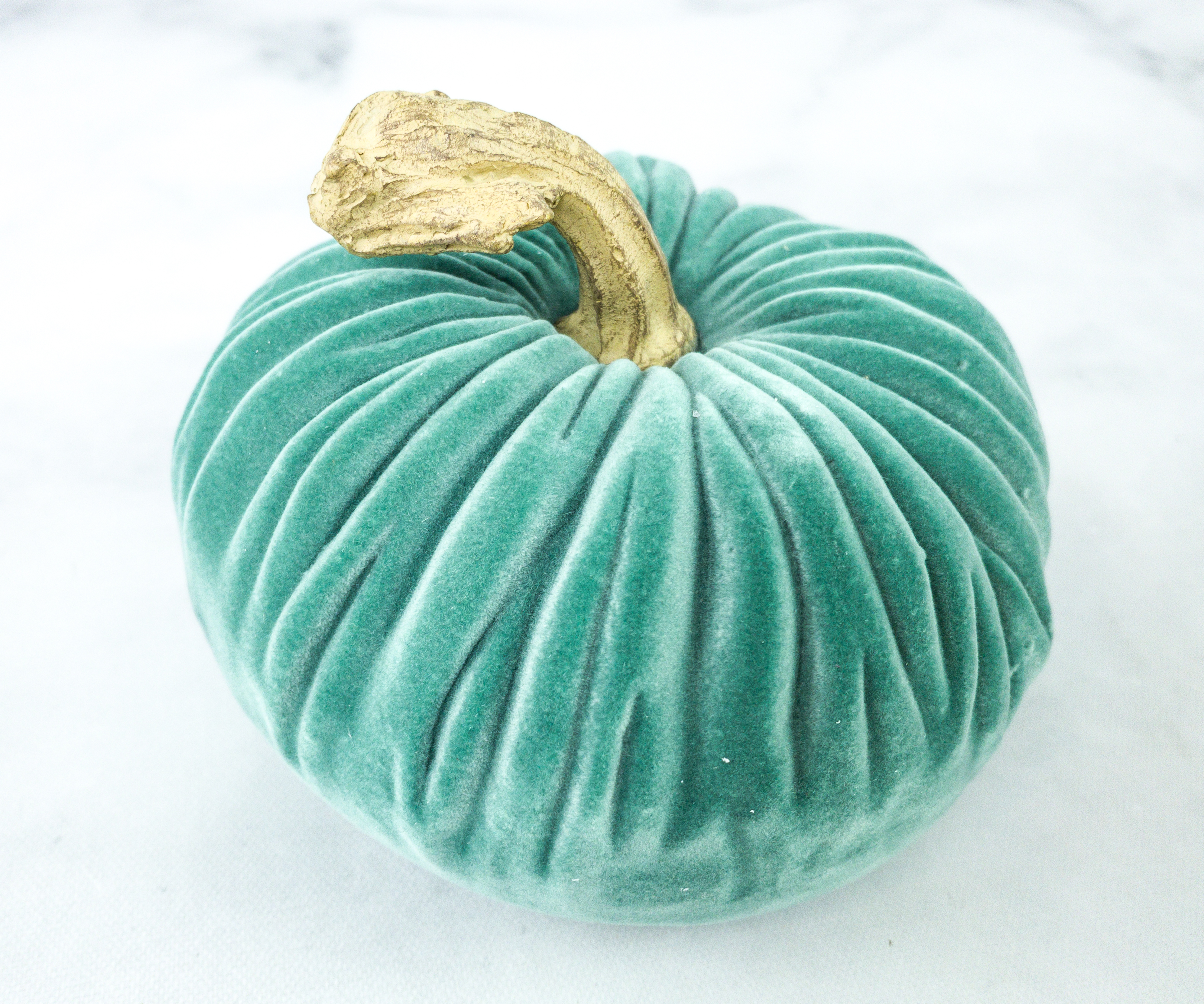 These will also work as a centerpiece on a table, or placed inside the wooden crate!
I really like how they made it look like the real one!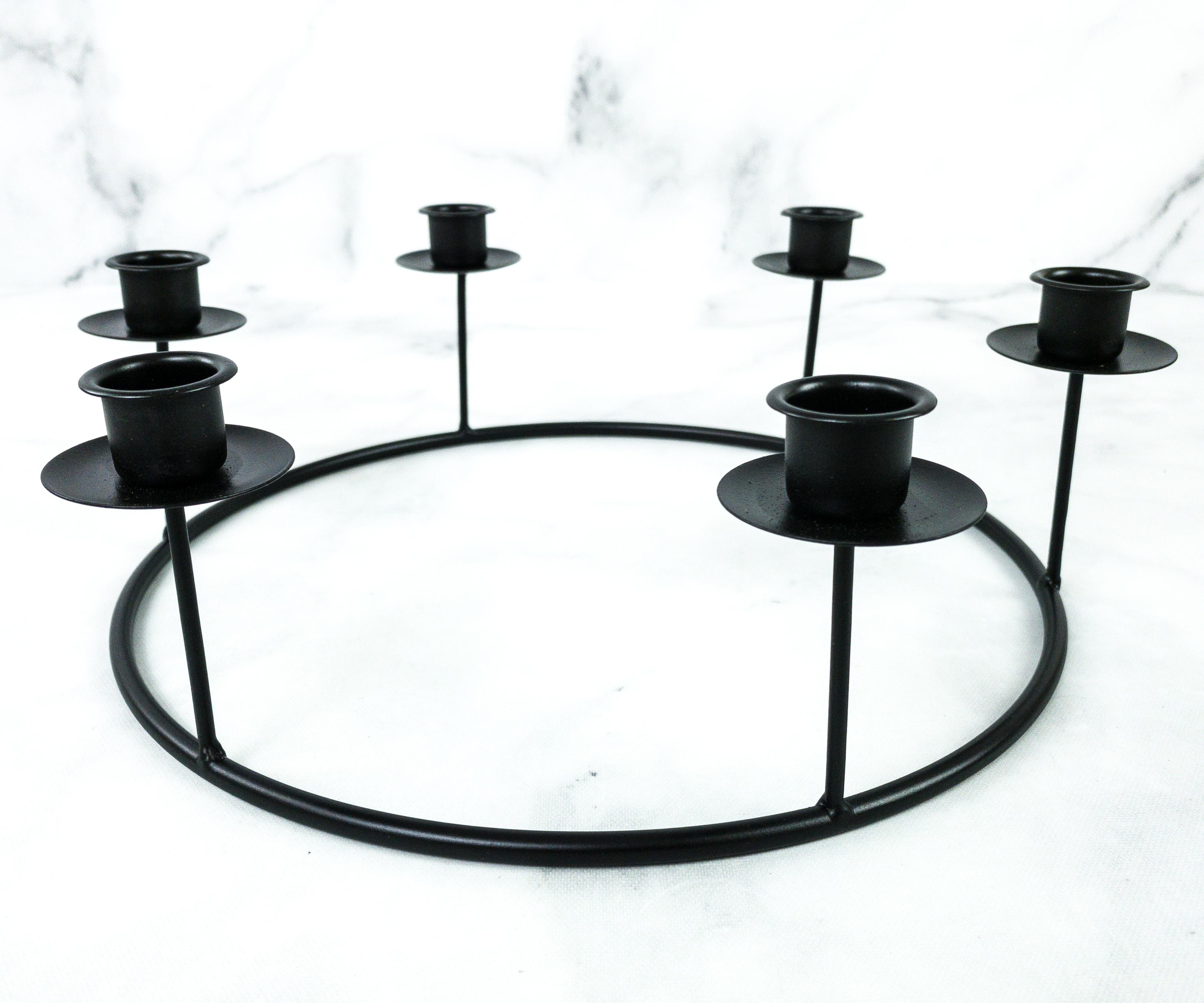 Centerpiece. It's an elegant candle holder which will be a nice addition to any center table.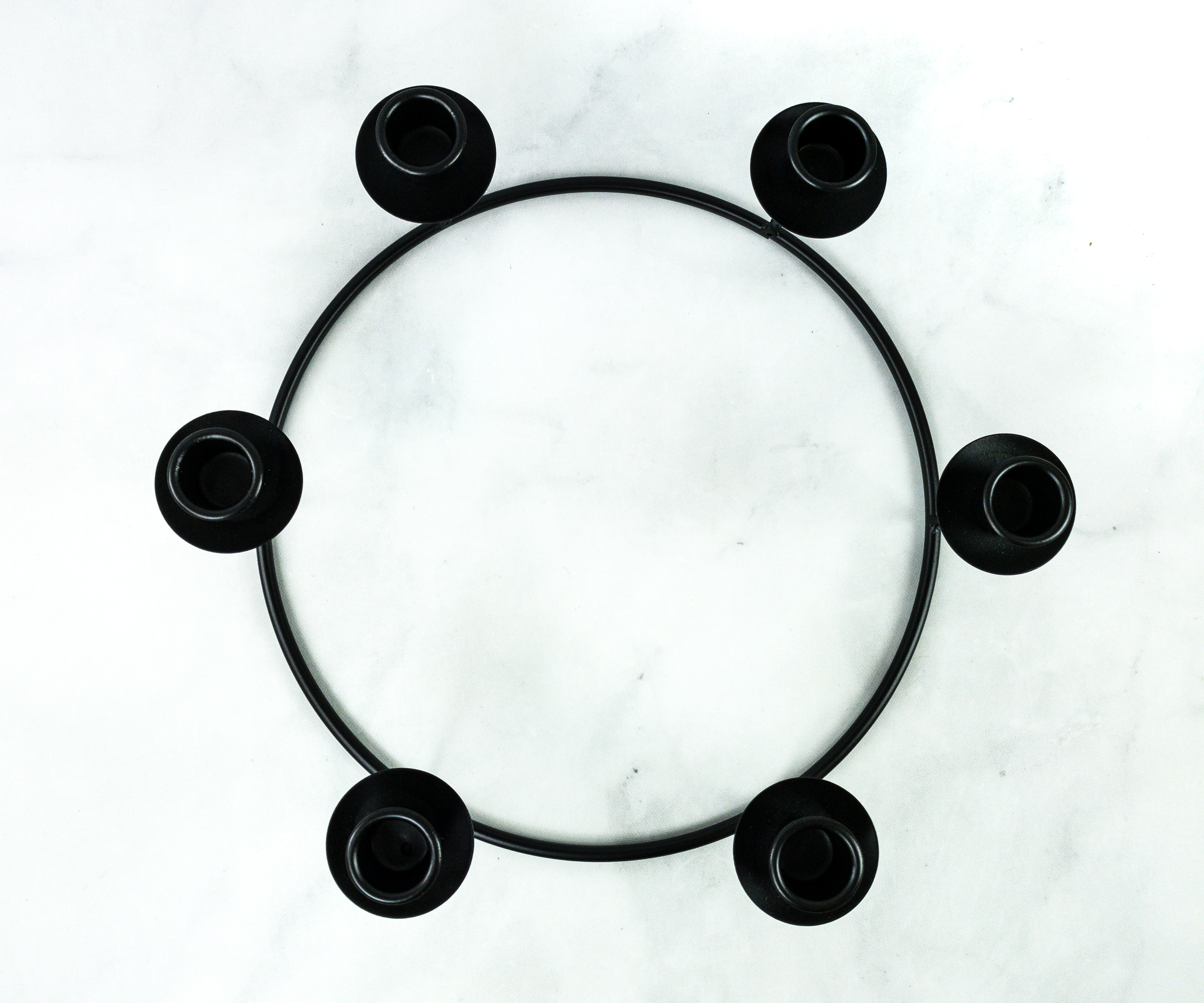 It can hold up to 6 candles. There's also a space for another decoration in the middle, like flowers or more candles!
Basket. This is unlike the usual baskets, it looks similar to fish traps!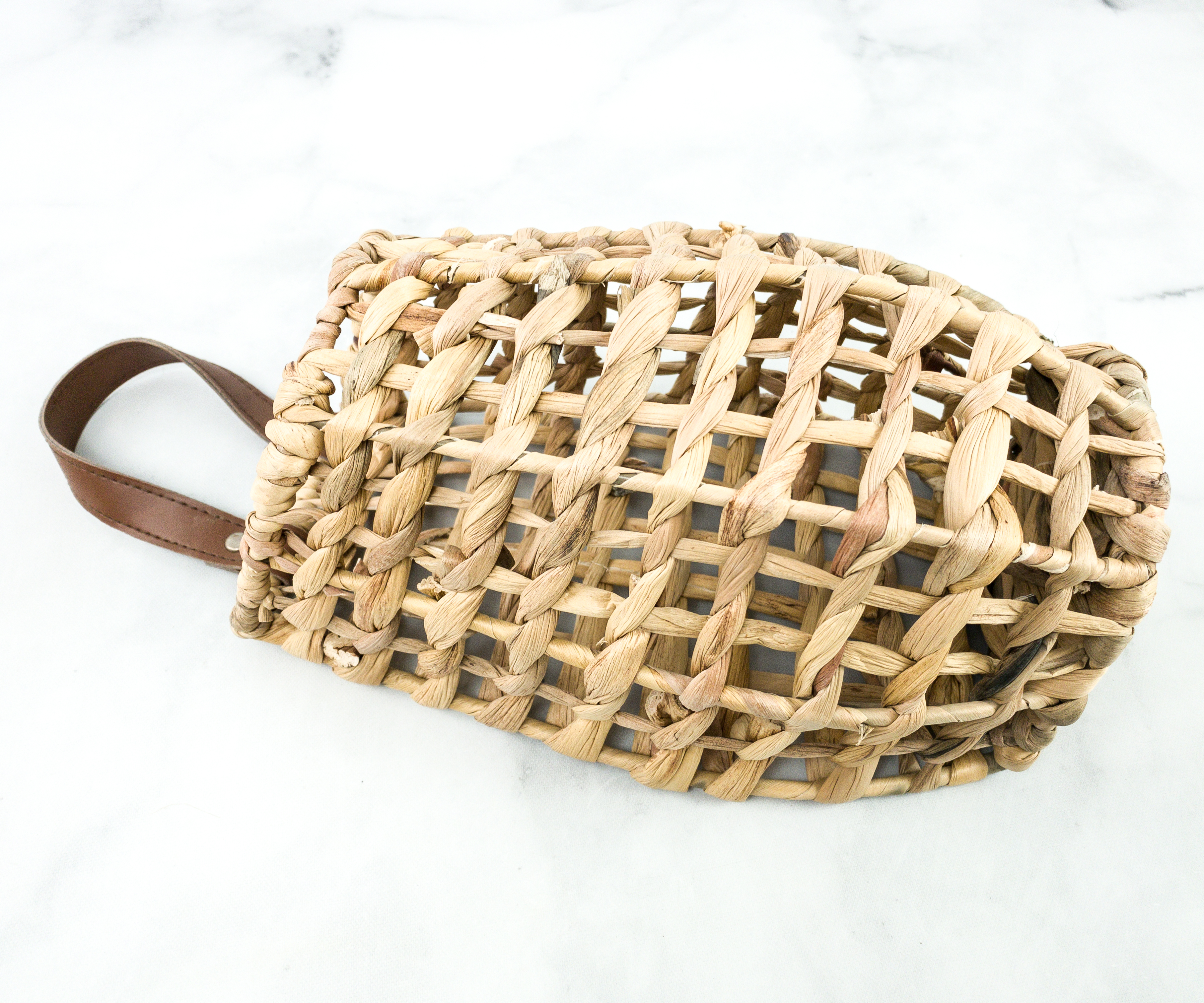 It can be used in the living room to hold magazines and other items, or hung in the kitchen to hold towels!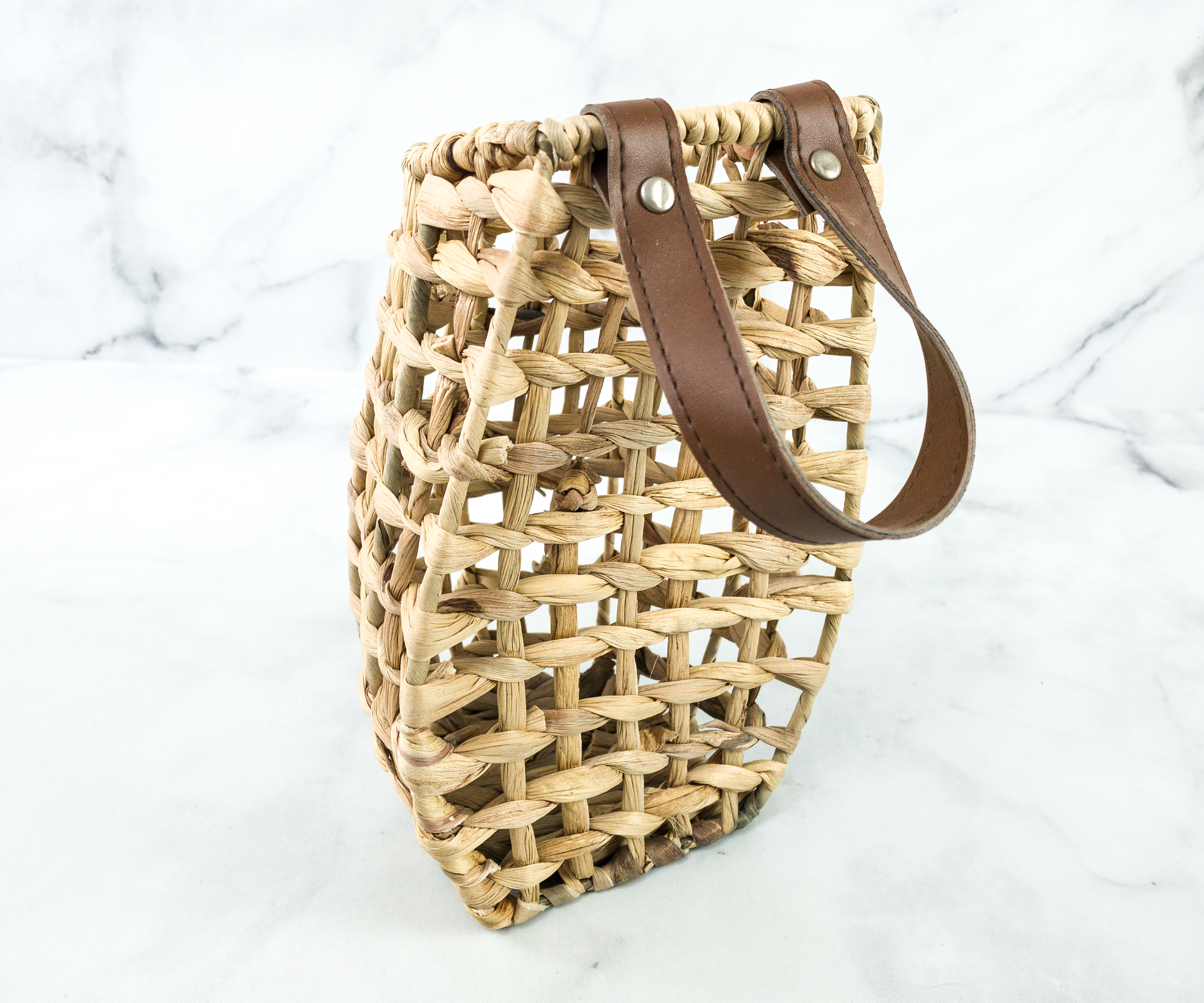 The basket even comes with a leather strap, and it looks really sturdy!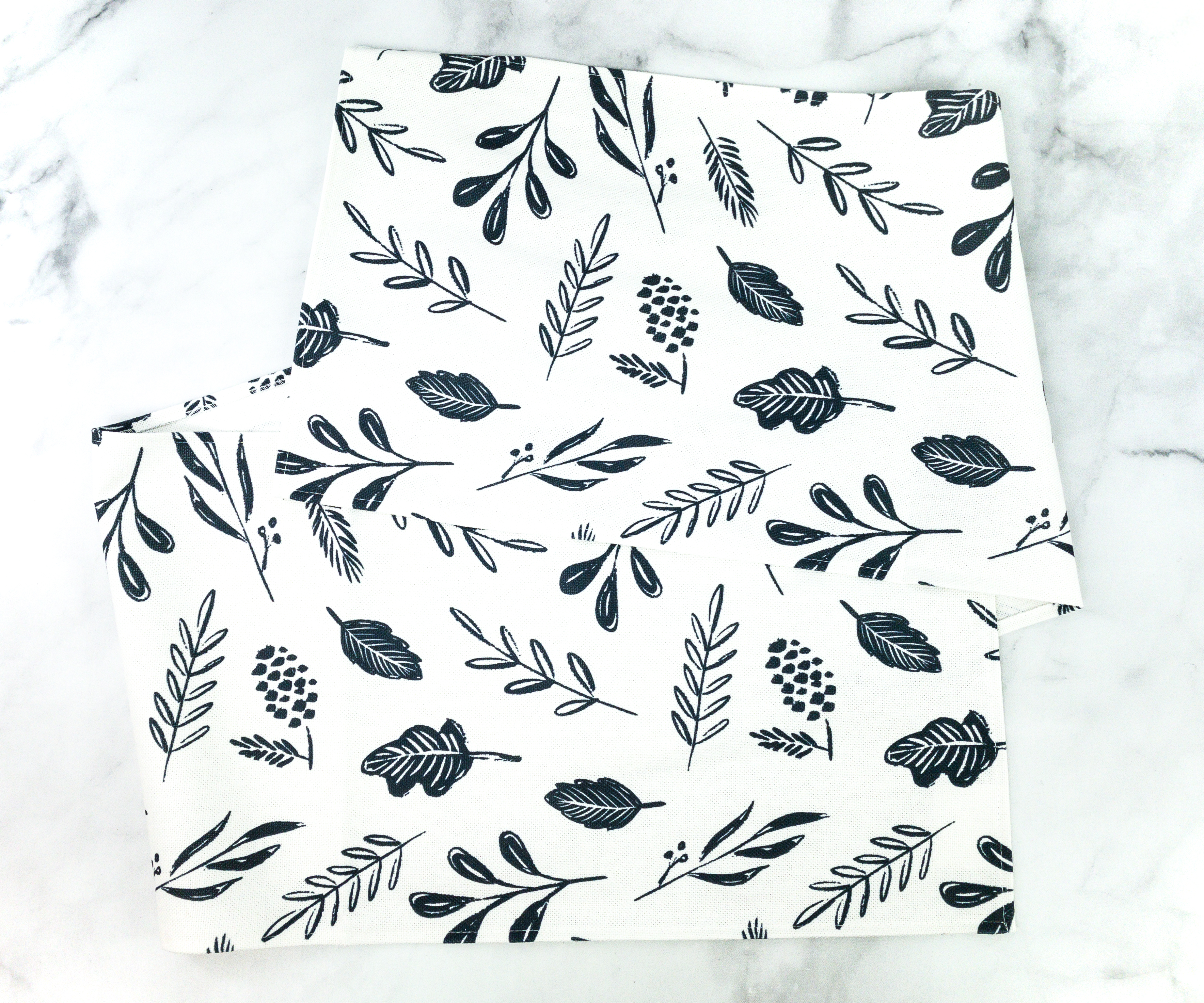 Table Runner. This beautiful table runner boasts of fall foliage! Although it comes in neutral colors and not the usual fall colors, it looks really classy.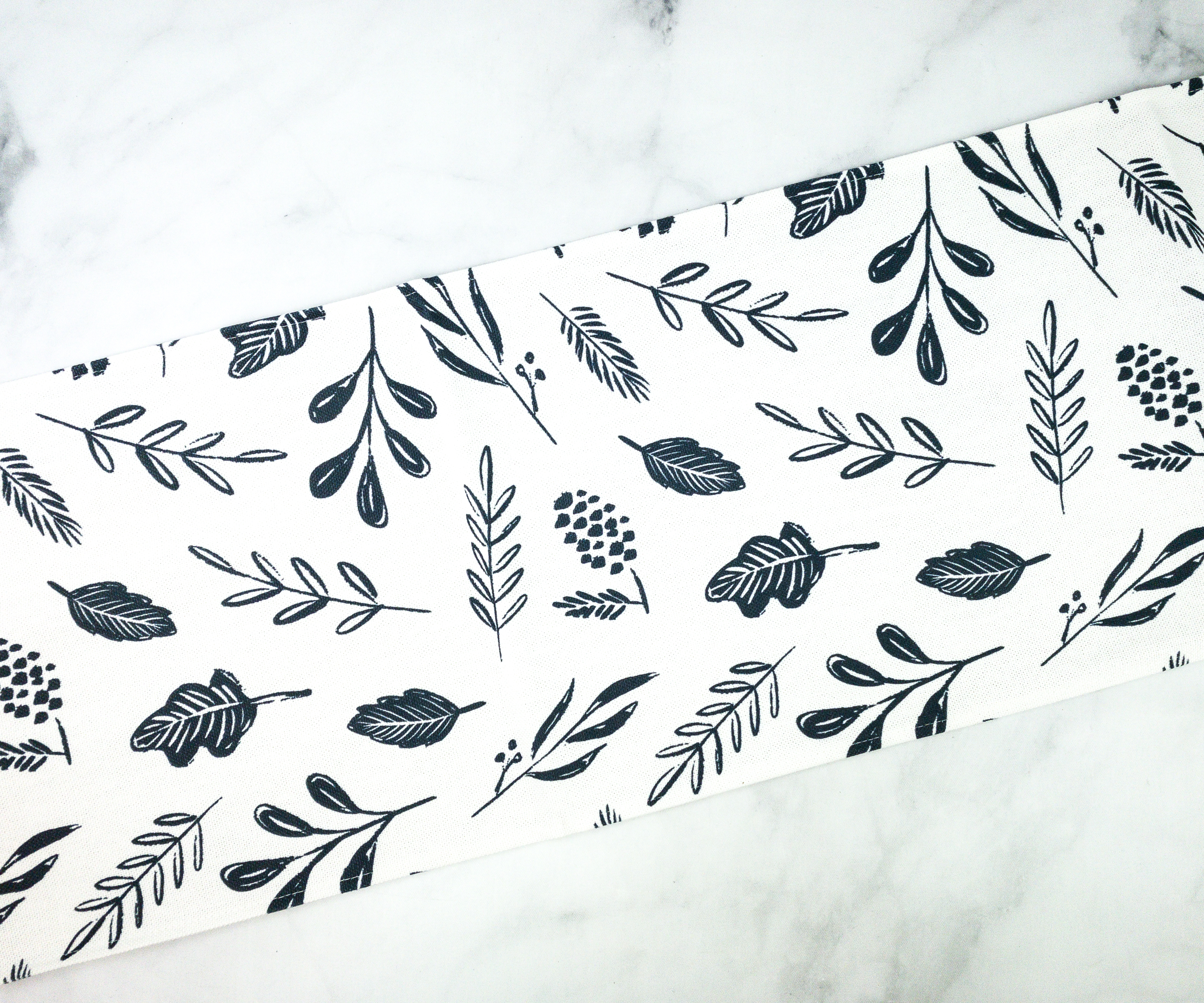 The prints are vivid and high-quality! This also goes well with the other items in this box.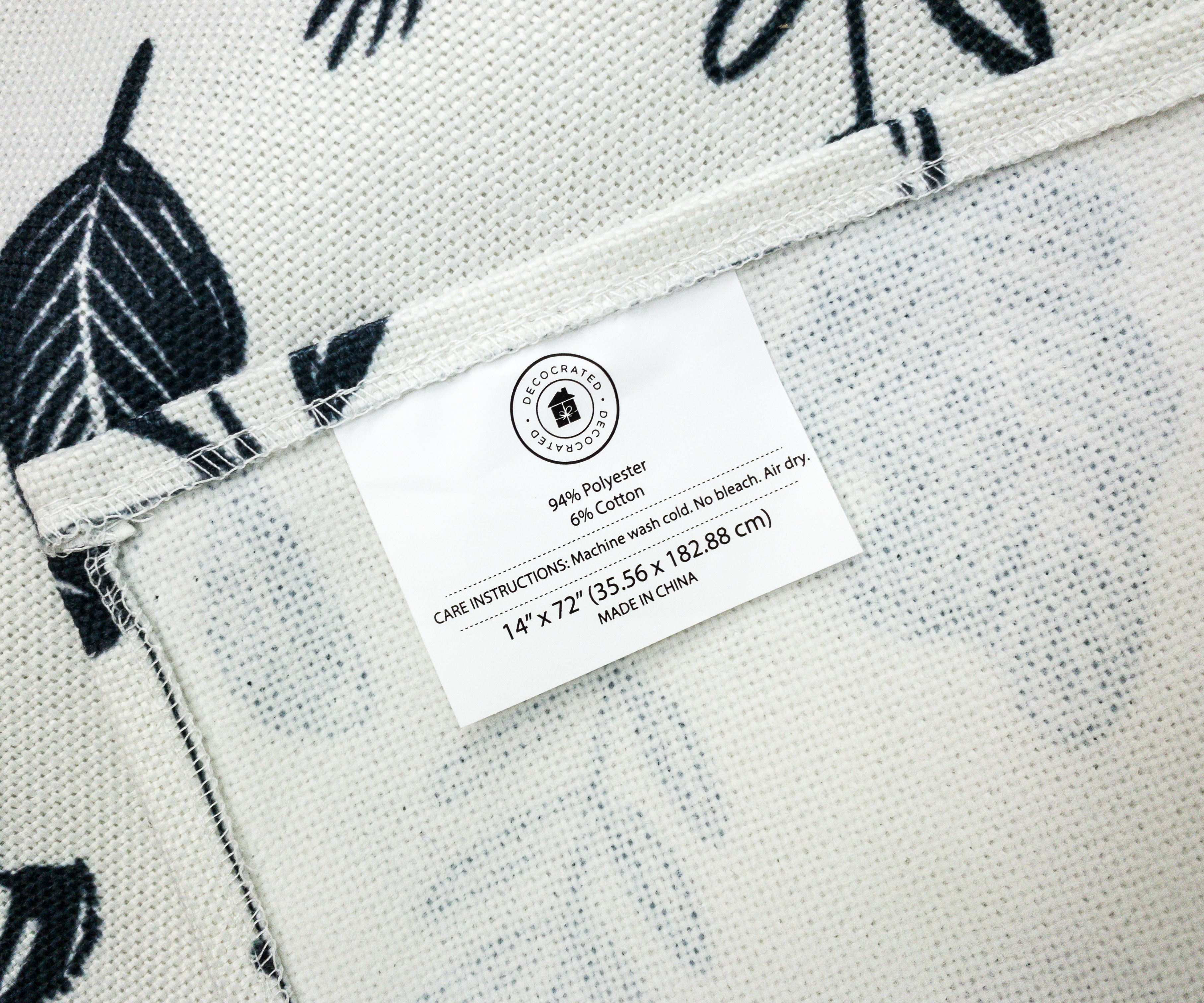 The runner is made of 94% polyester and 6% cotton, and it measures 14″ x 72″. The tag also includes care instructions to make the table runner last for more fall seasons to come!
Wall Art. This art print is filled with things that remind us of fall! It's framed, so we can easily hang it in the living room or in the dining area! I really like the rustic look of the frame which goes well with the black text and white background.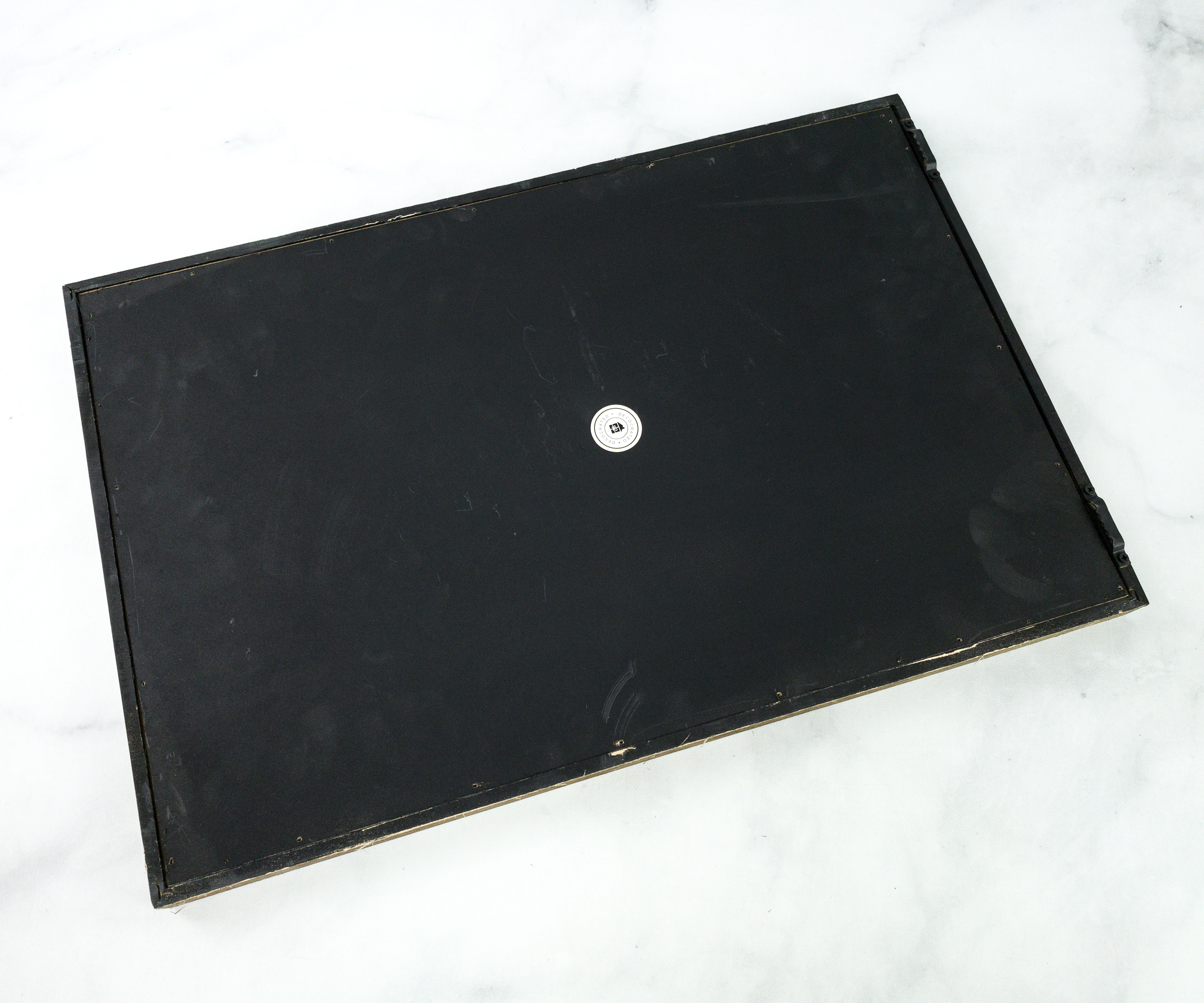 This wall art includes hardware that will make it easy to hang wherever you would like!
Fall means that chilly days are here, but decorating our home using this season's inclusions made me feel warm inside! I didn't receive a brochure that contains styling tips using all the items, but they included plenty of ideas in the online version this quarter. I really like the vintage-looking crate and the candle holder centerpiece, which both look great with the pumpkin decorations. I also like the useful basket and the table runner! If you love decorating your home according to the season, this subscription will be useful for you. Box themes and contents are well-thought-out, keeping us excited to spruce up our home and be creative with it!
What do you think of this season's Decocrated box?