We have more spoilers for the Summer 2020 World's Finest: The Collection – The Elite DC Mystery Box!  This box is SOLD OUT!
Each box comes with 8-10 100% exclusive items including apparel, accessories, homewares, and a unique vinyl figure with a combined retail value over $120.

Each box will come with a unique 1/12th scale collectible vinyl figure.  These exclusive DC figures are only available from World's Finest: The Collection and feature a special display showcasing the character's Rebirth comic artwork.
Issue 12 Theme: Retro Wonder Woman!
Each box includes: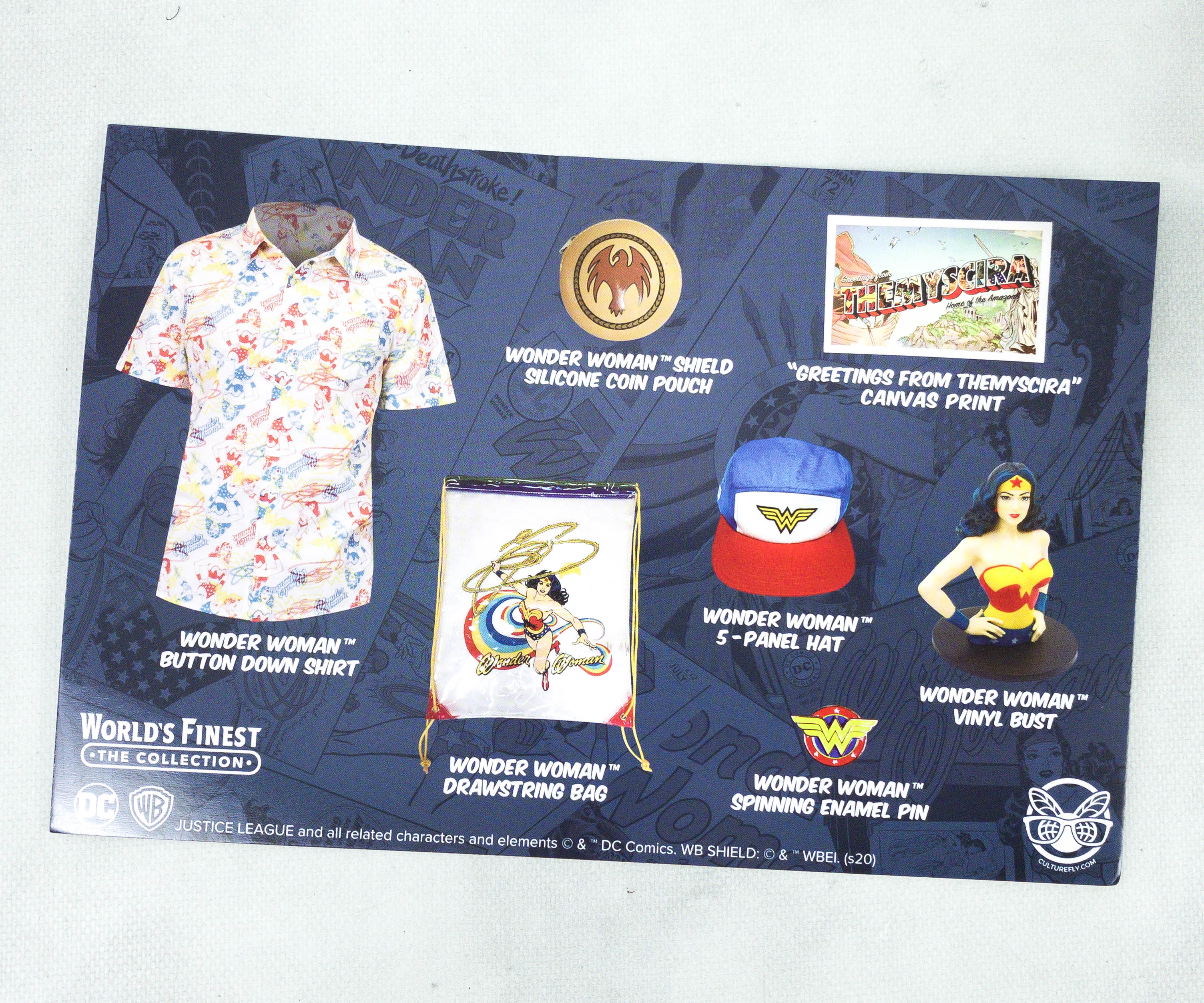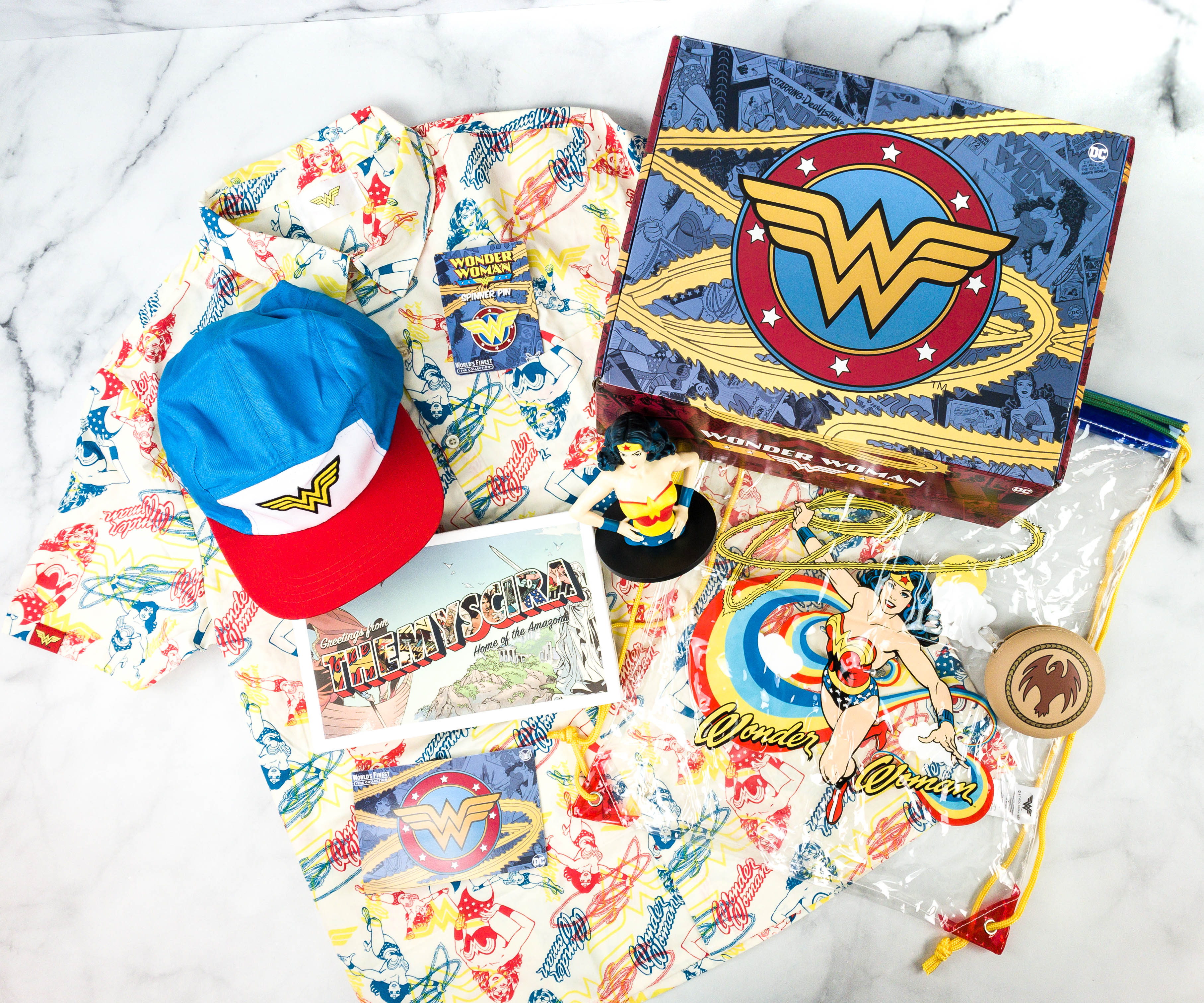 Closer look:
Wonder Woman Bust
Wonder Woman Cap
Wonder Woman button down!