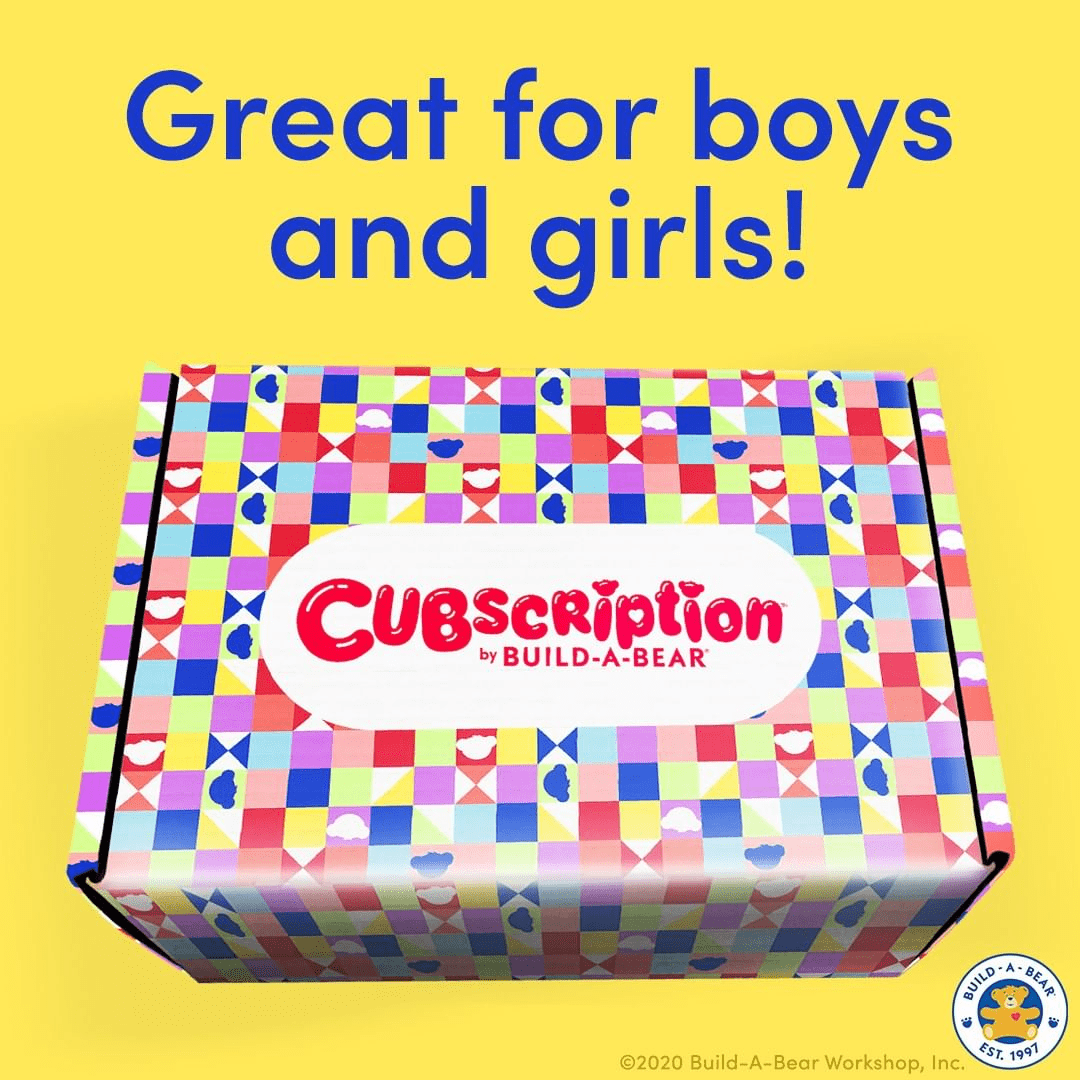 We have the latest subscription and shipping update for the Cubscription by Build-A-Bear! There will be no Fall 2020 box shipment, and subscriptions will not be charged until Winter 2020 box, which will ship this December.
Here's the full announcement:
Dear Cubscriber,

This year was a little crazy for everyone. We didn't know what to expect, but one thing that became abundantly clear was that our Cubscribers are amazing! Your patience and understanding went a long way. We deeply appreciate you sticking with us and we want to thank you for being a loyal Cubscriber.

We value your feedback and appreciate you choosing us to get amazing Cubscription by Build-A-Bear collectibles and accessories.

Due to the delays we faced this summer, we had to update the shipping schedule for the rest of the year. We want to stick with delivering a new subscription box every three months. Because of this, the next box you receive with your Cubscription will be the Winter Box that will arrive this December.

Don't worry, you are not being charged anything extra. If you have an annual plan, you will still get four boxes even though they are being delivered outside of a 12-month period. If you have a quarterly plan, you are only charged for the boxes you get.

If you have any questions, please reach out to customer service for help: [email protected]

Thank you so much,
Cubscription Box by Build-A-Bear
Are you getting Cubscription by Build-A-Bear?