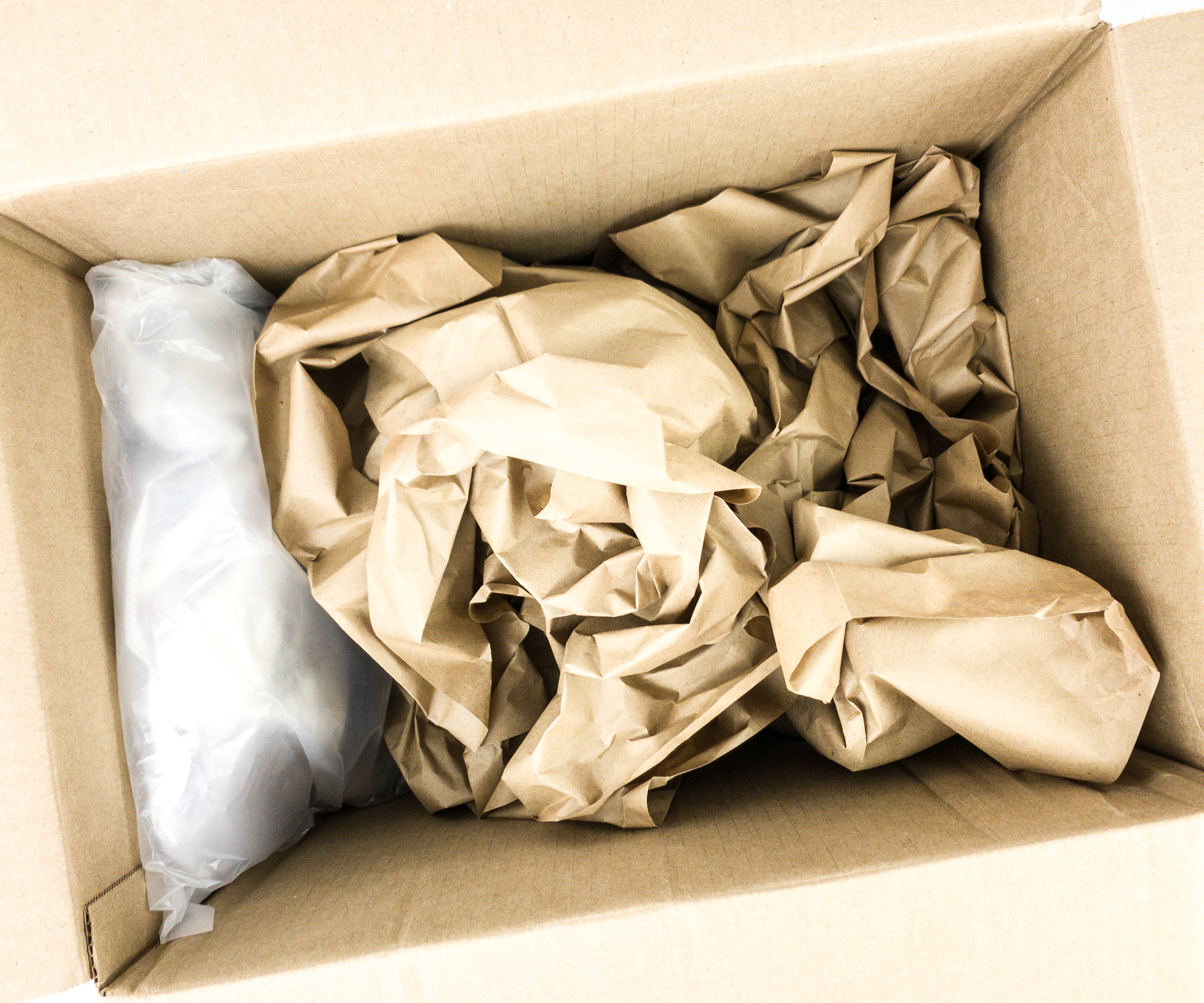 Byte customizes invisible aligners made with BPA-free, highly-transparent, medical-grade, polymer film. They require zero office visits because everything, from the impression materials to the actual aligner set, will be sent straight to your door. With continued use, their invisible aligners promise to help gradually shift your teeth.
Your first shipment will be an Impression Kit ($95), which includes an impression tray, molding putty, putty gloves, and smile stretcher. A pre-paid shipping label as provided as well. After you send back the impressions, their orthodontists will create a personalized treatment plan for you. The full aligner set is $1895 (with HyperByte teeth movement accelerator and BrightByte teeth whitener). They also offer monthly payment plans.
This is the review of the Impression Kit.
DEAL: Get your Impression Kit for just $29.95 instead of $95! Use this link and the coupon code BYTEHELLO2020 at checkout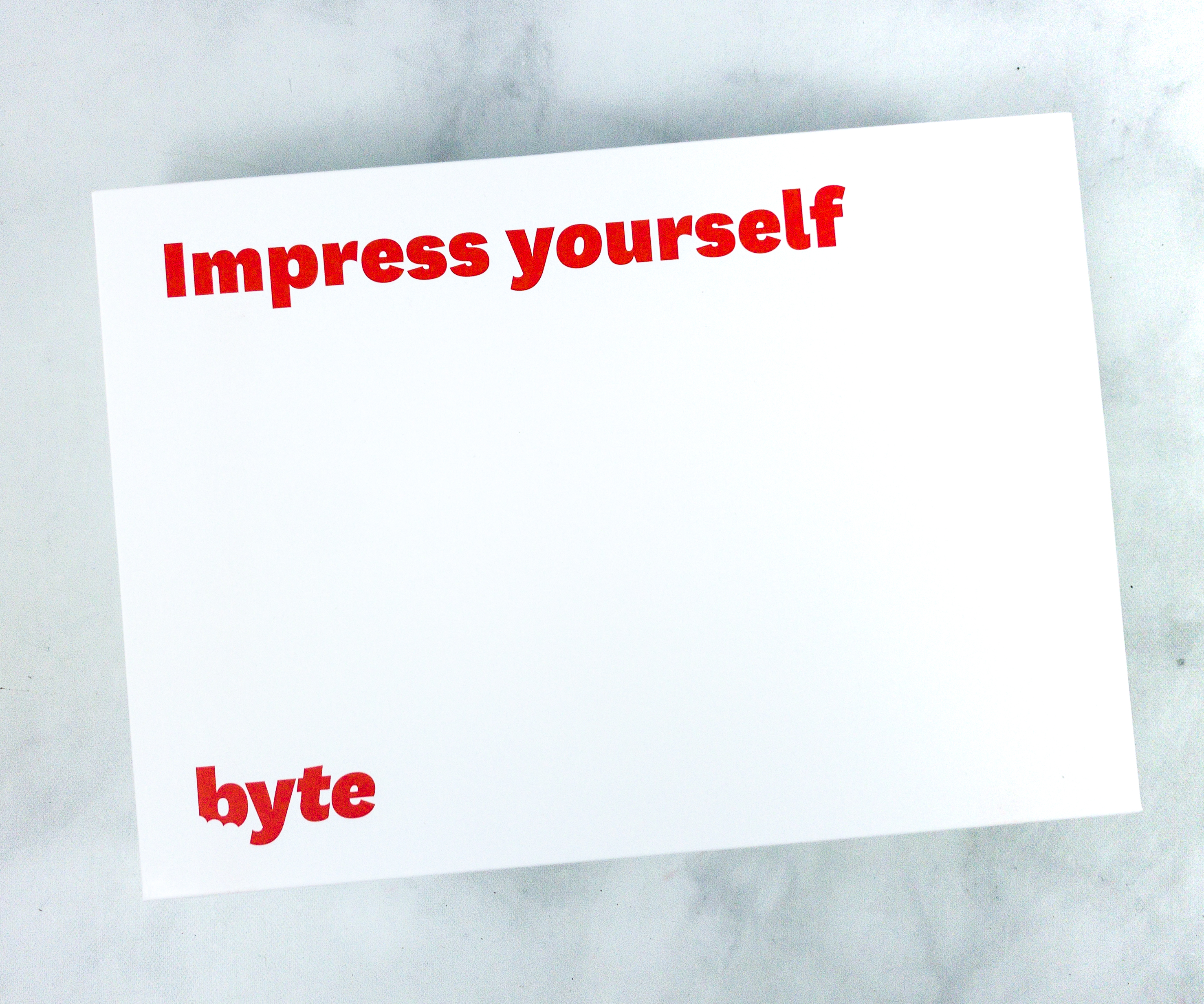 You can get either an All-Day Plan (designed to be worn at least 22 hours a day) or an All-Night Plan (worn while you sleep, 10 hours continuous wear time plus 10 minutes of HyperByte). The duration of the program is different for everyone but it typically lasts 5 months.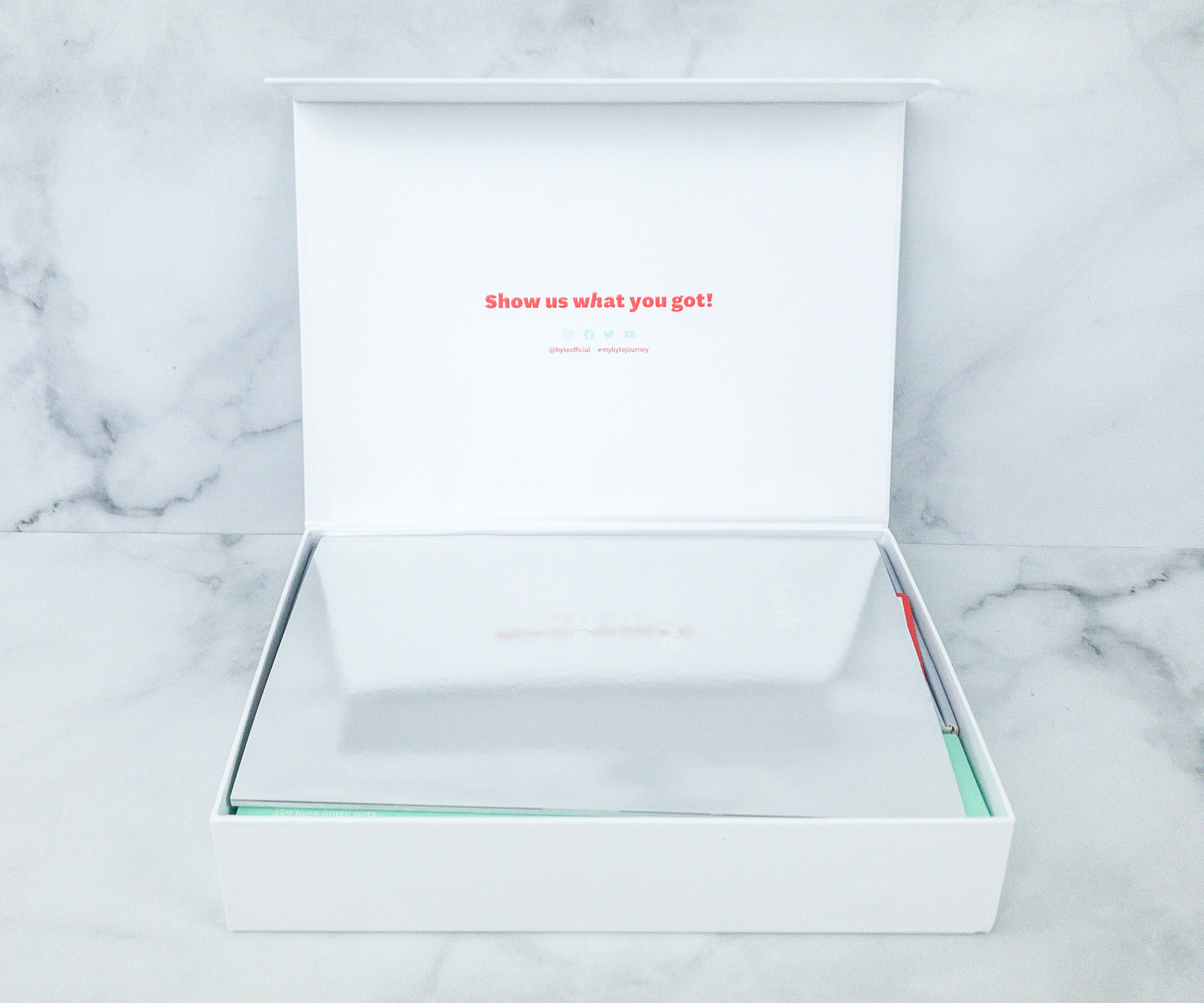 The Impression Kit arrived in a simple white box.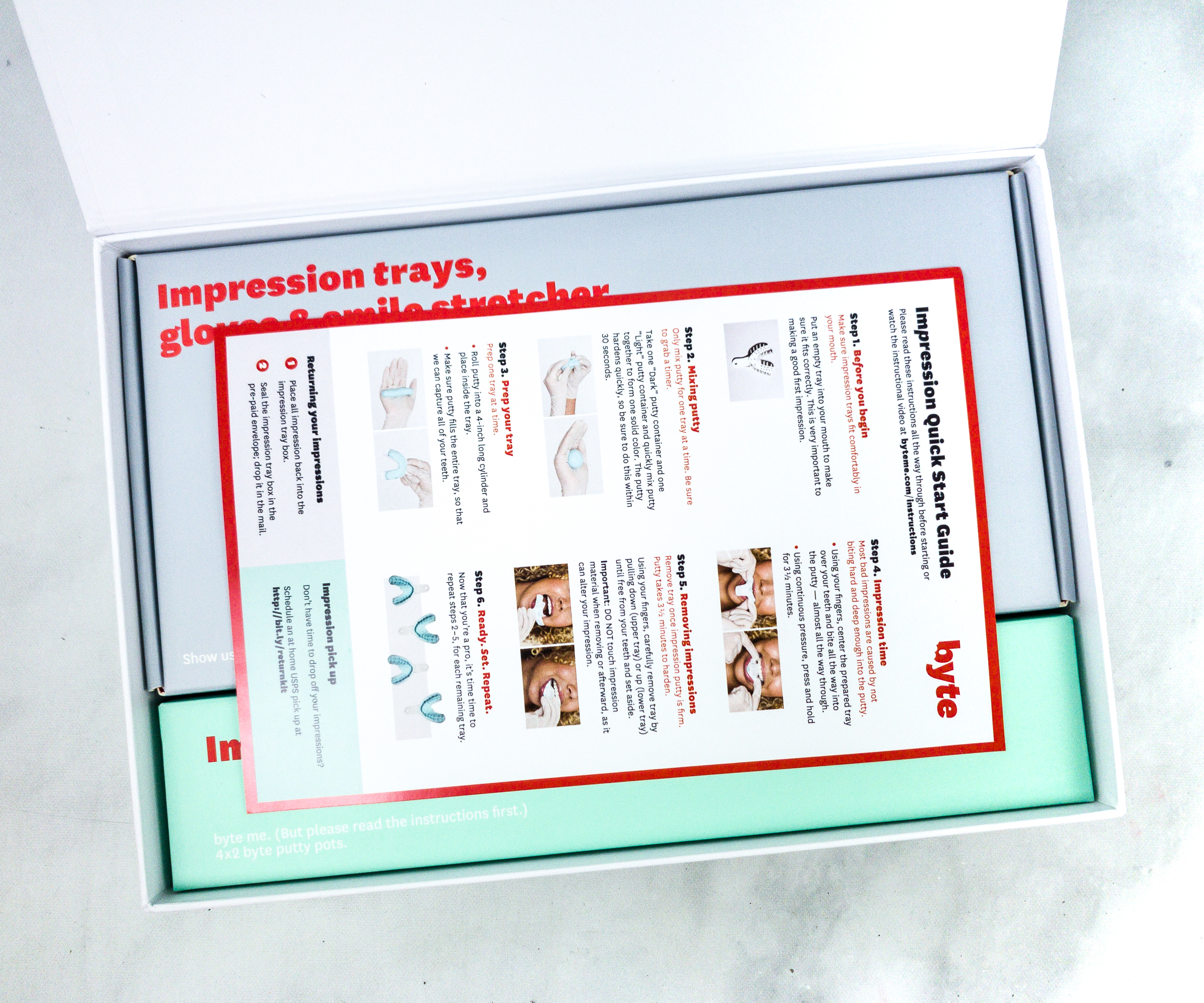 Inside the box, the materials for impressions were packed in their own smaller boxes.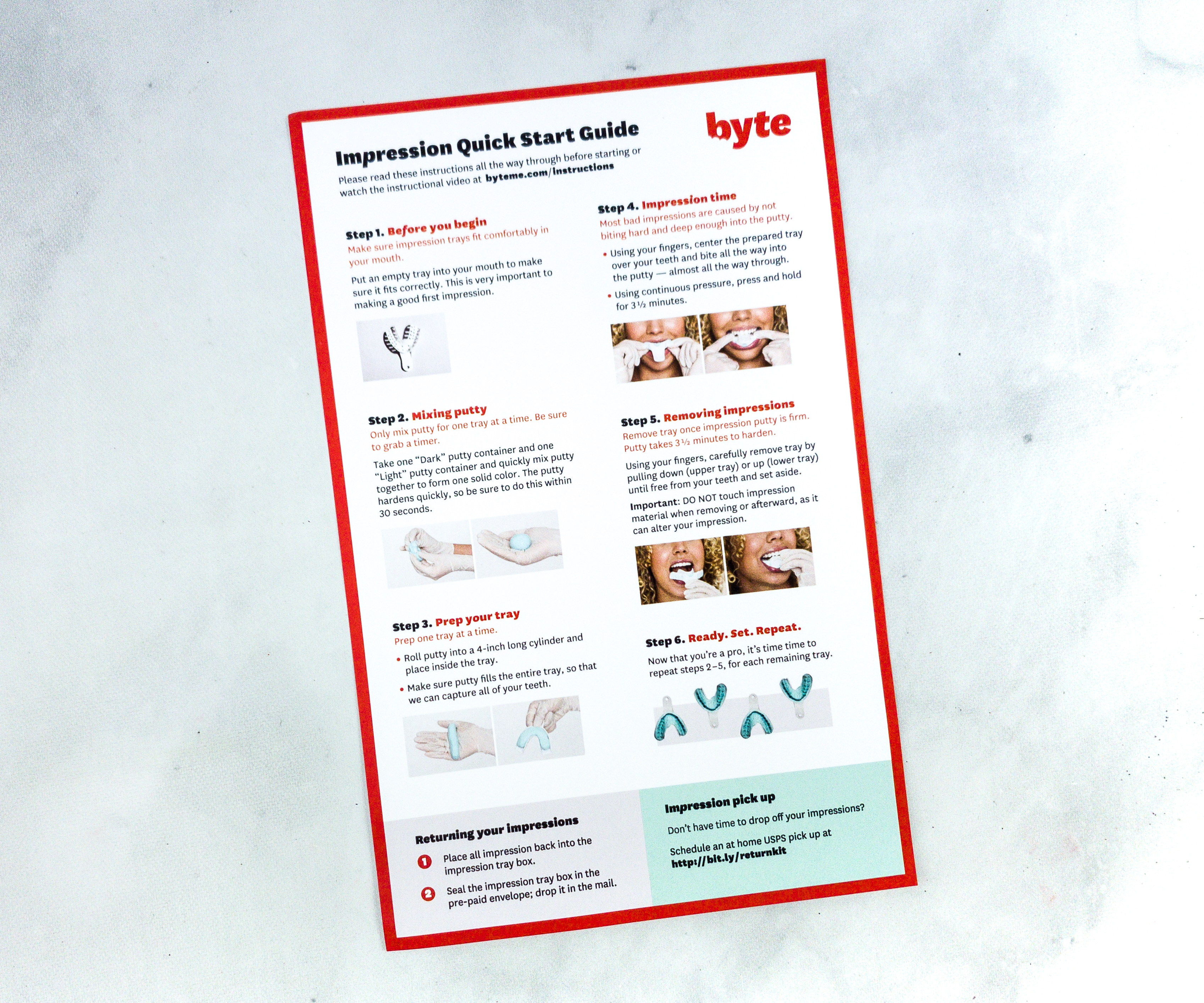 Instructional videos for taking your impressions are available at their website, but they recommend to read and understand this guide first.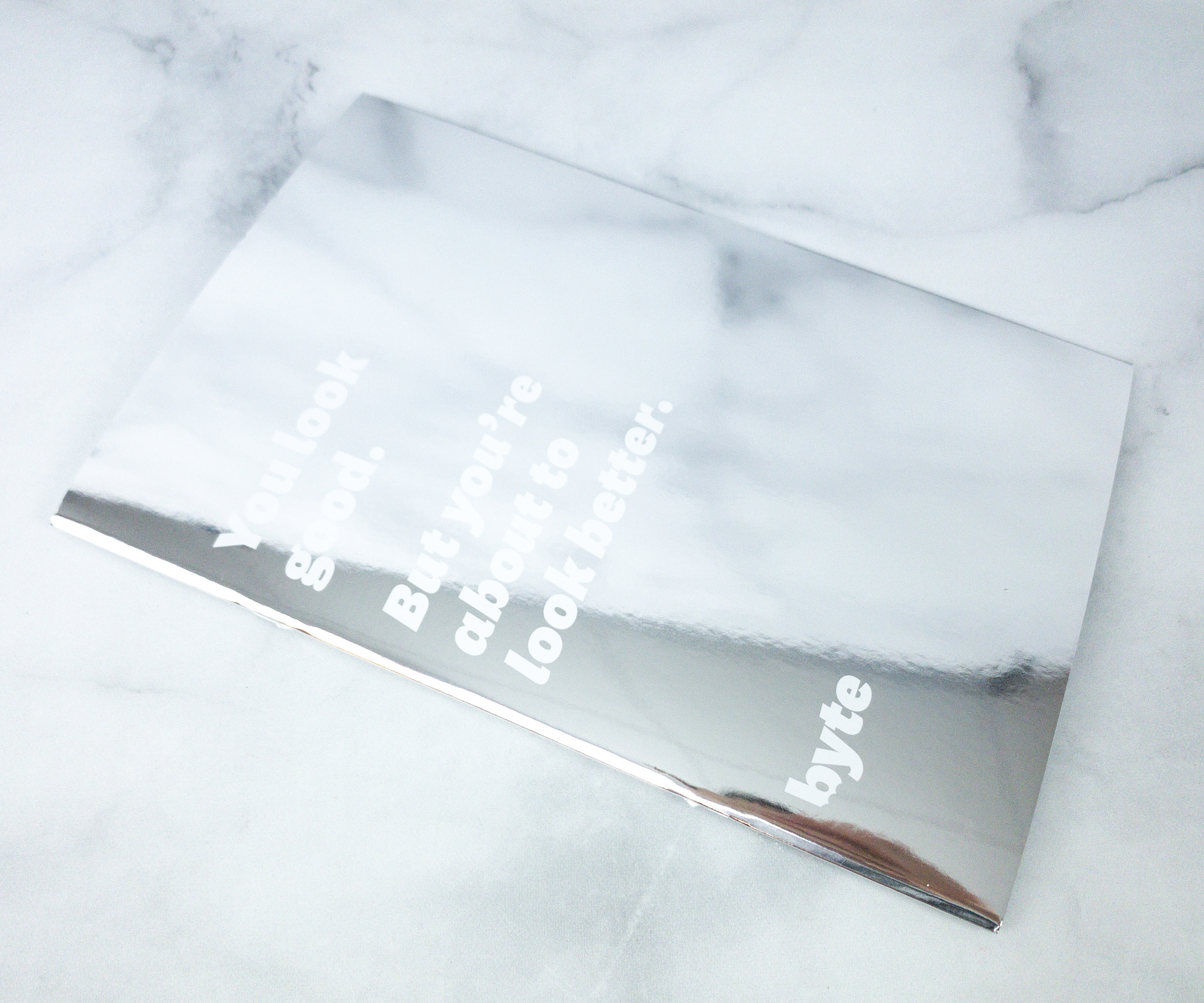 There's also a booklet that includes more details about Byte and their clear aligners.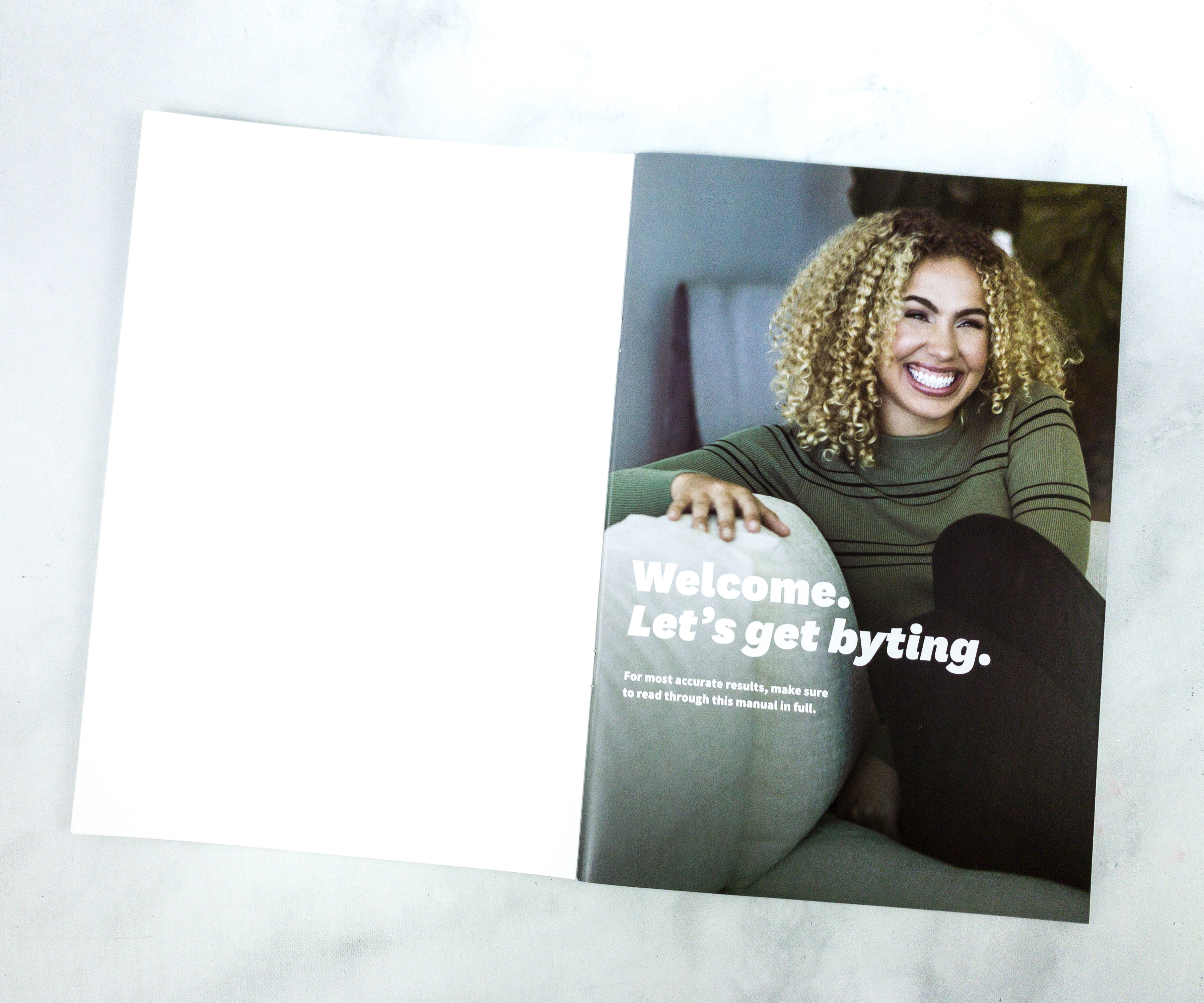 It's recommended to read this manual in full as well.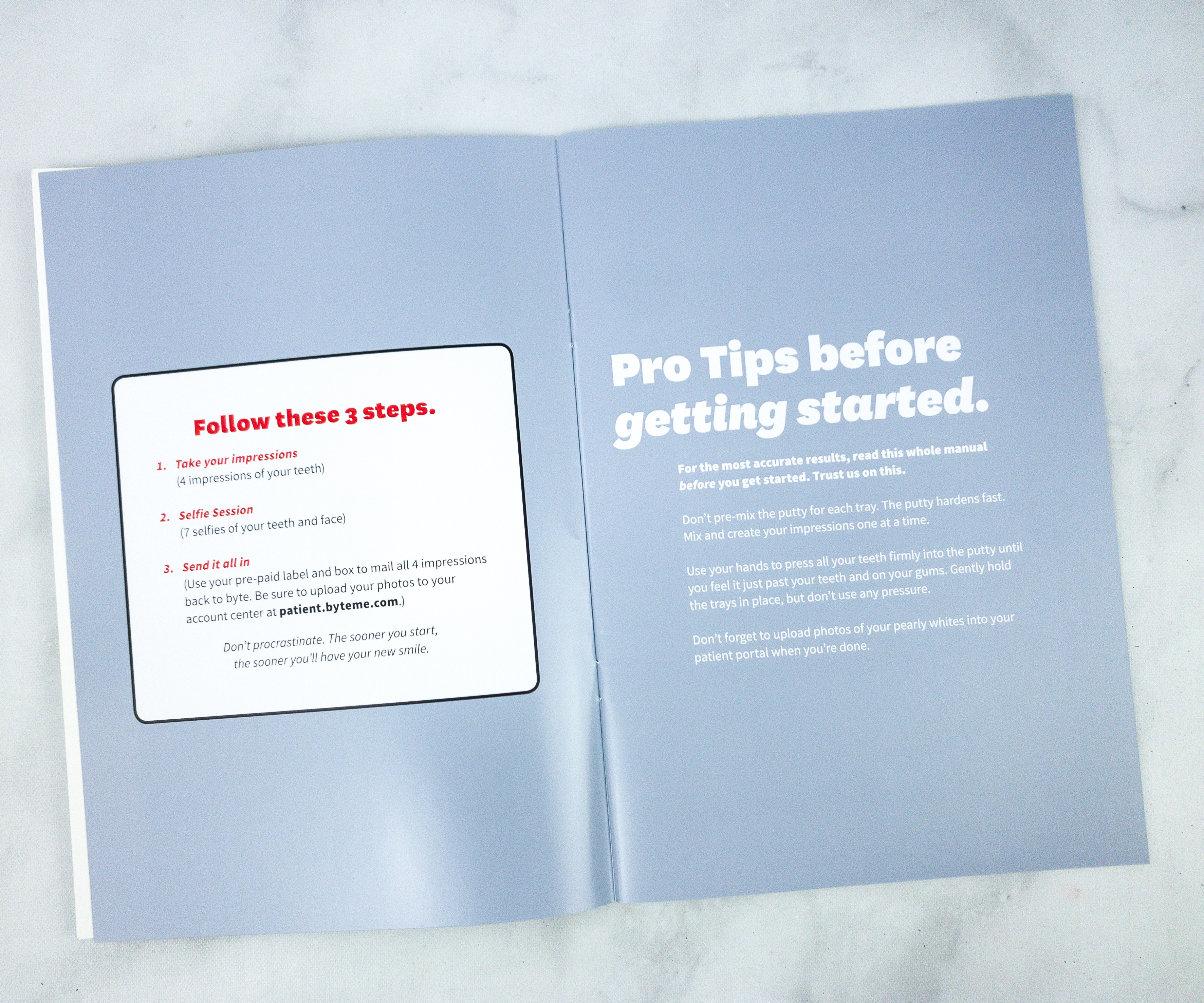 Basically, there are 3 steps: taking your impressions, taking selfies of your teeth and face, and sending them all back to Byte. The photos should be uploaded on your account on their website.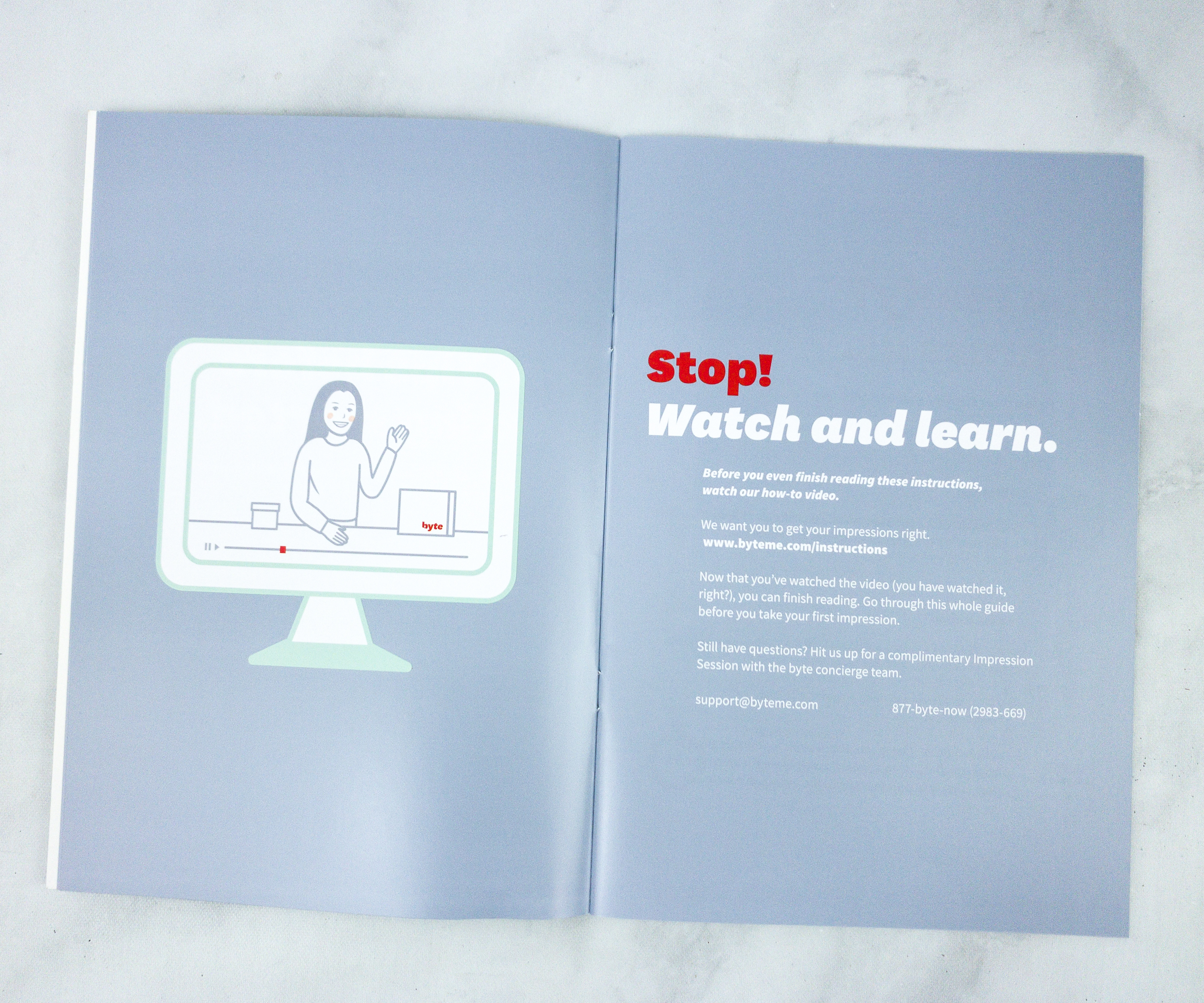 There's another reminder here about the online videos you can watch prior to taking your impressions.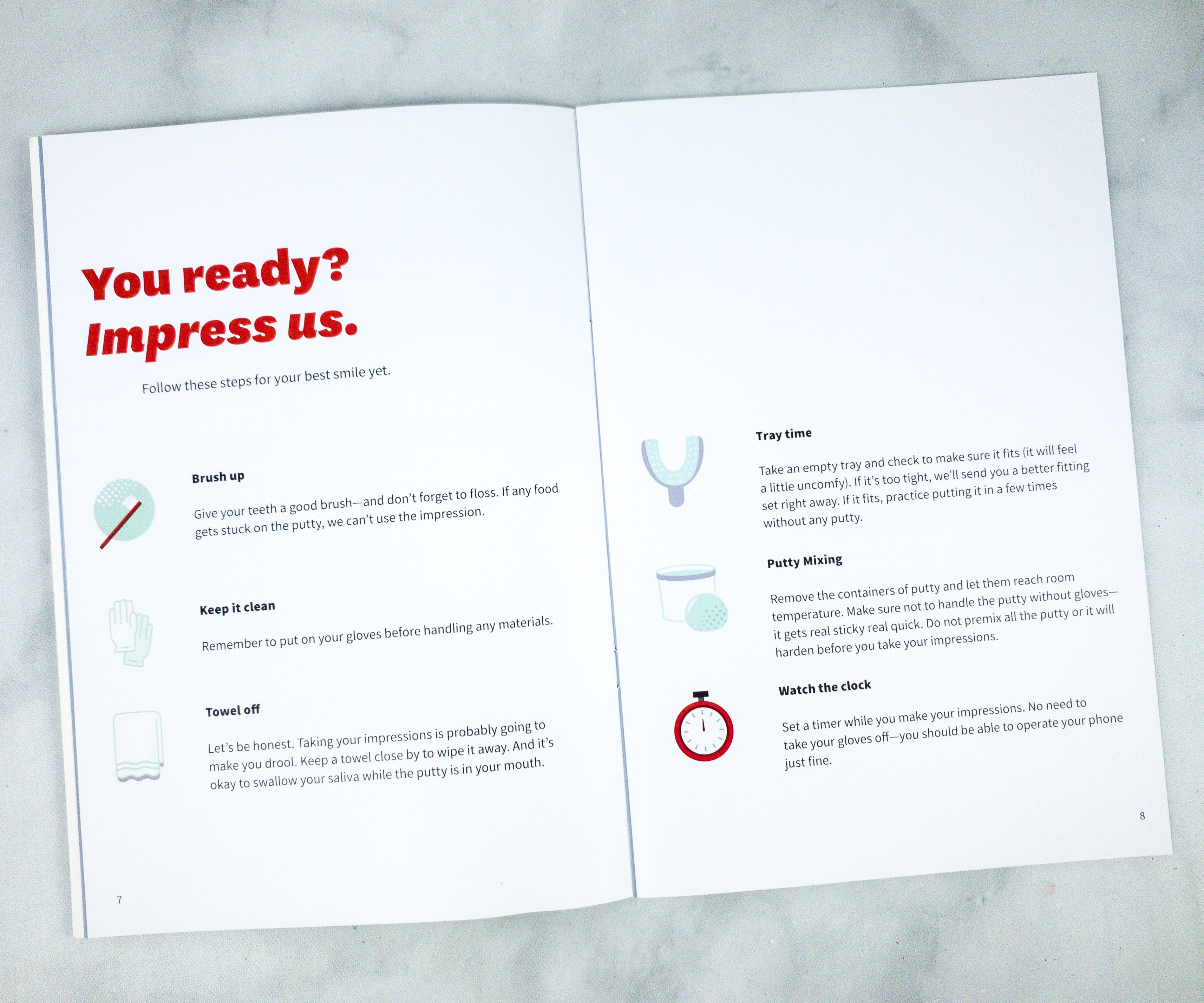 Before taking impressions, it's important to brush your teeth first and floss if you must because food particles will ruin the putty. Also, make sure to use the gloves provided!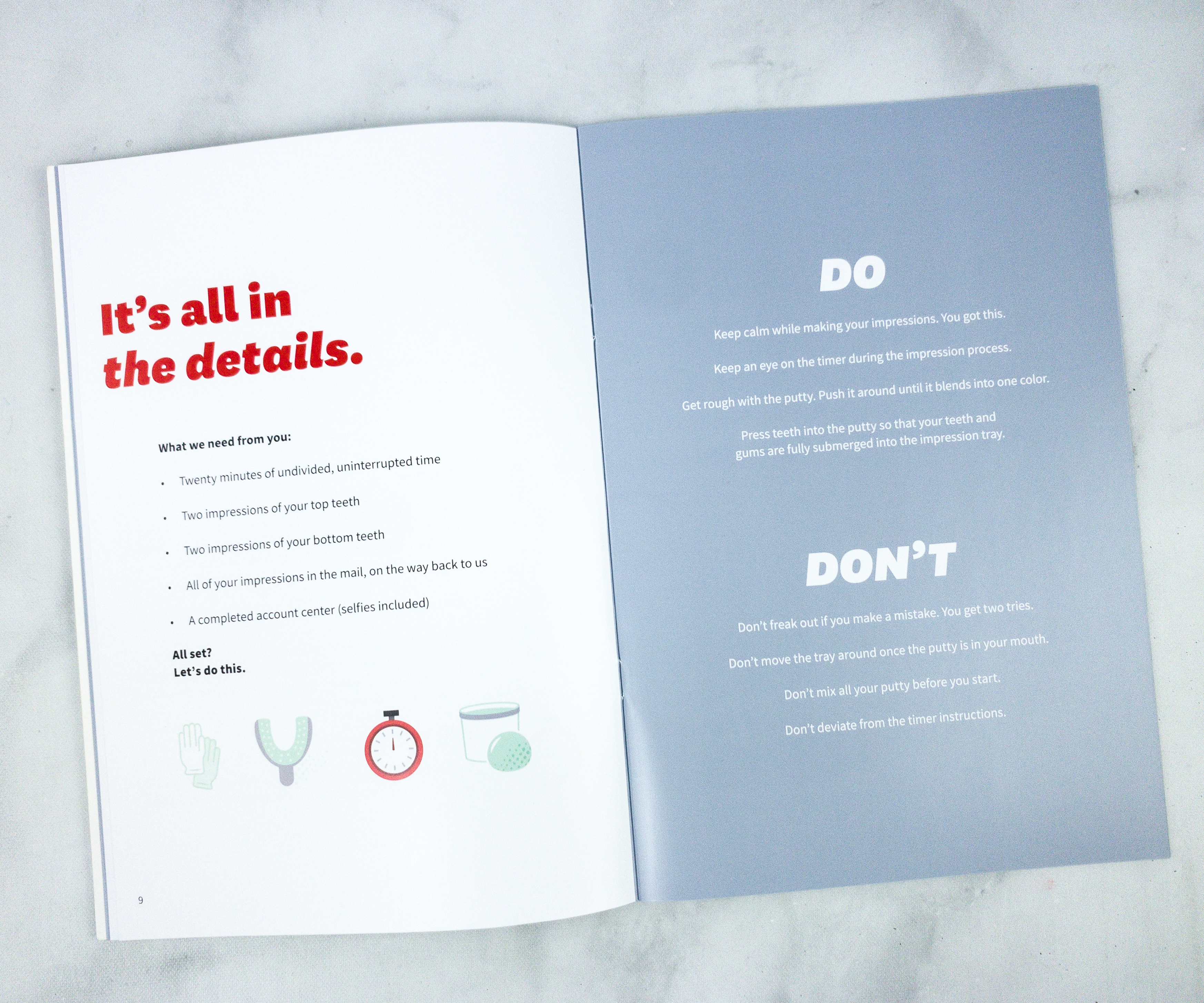 There are lots of well-detailed reminders and step-by-step guides so it's hard to go wrong when taking your own impressions. They even featured a Do's and Don't segment.
Here, they even provided photos of proper and improper ways of molding your teeth. Some things to remember include putting enough pressure so your teeth go deeper into the putty and mixing the putty well so that it becomes one, solid color.
You'll need to work on 4 impressions, 2 on the top and another 2 on the bottom. There is no shortcut for this process, so avoid pre-mixing because it doesn't work that way.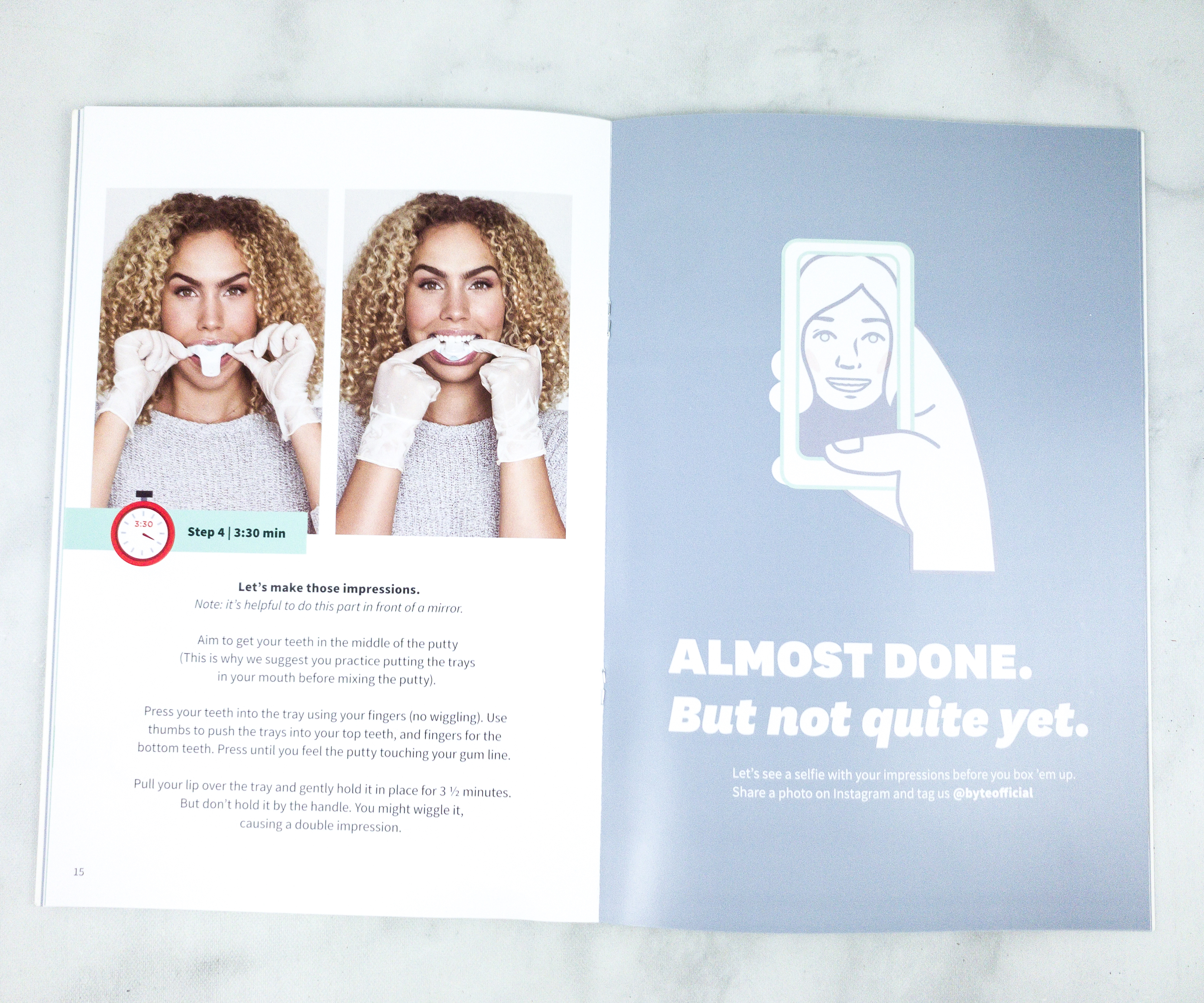 For the final step, press your teeth into the tray using your thumbs. Push the trays into your teeth until you feel the putty touching your gum line!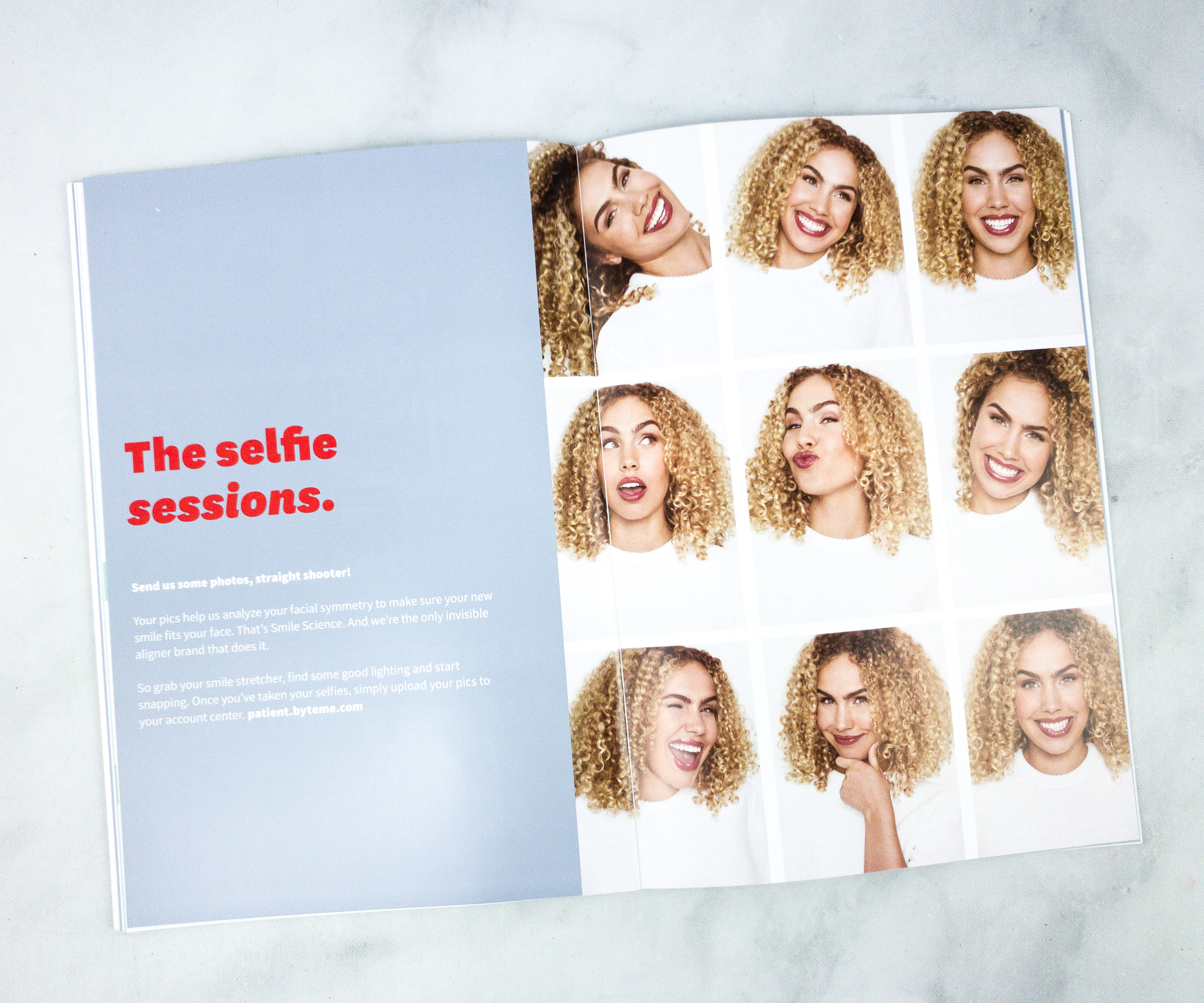 Once done, prepare a selfie photo and upload it to your account. These photos will help them analyze your facial features and symmetry.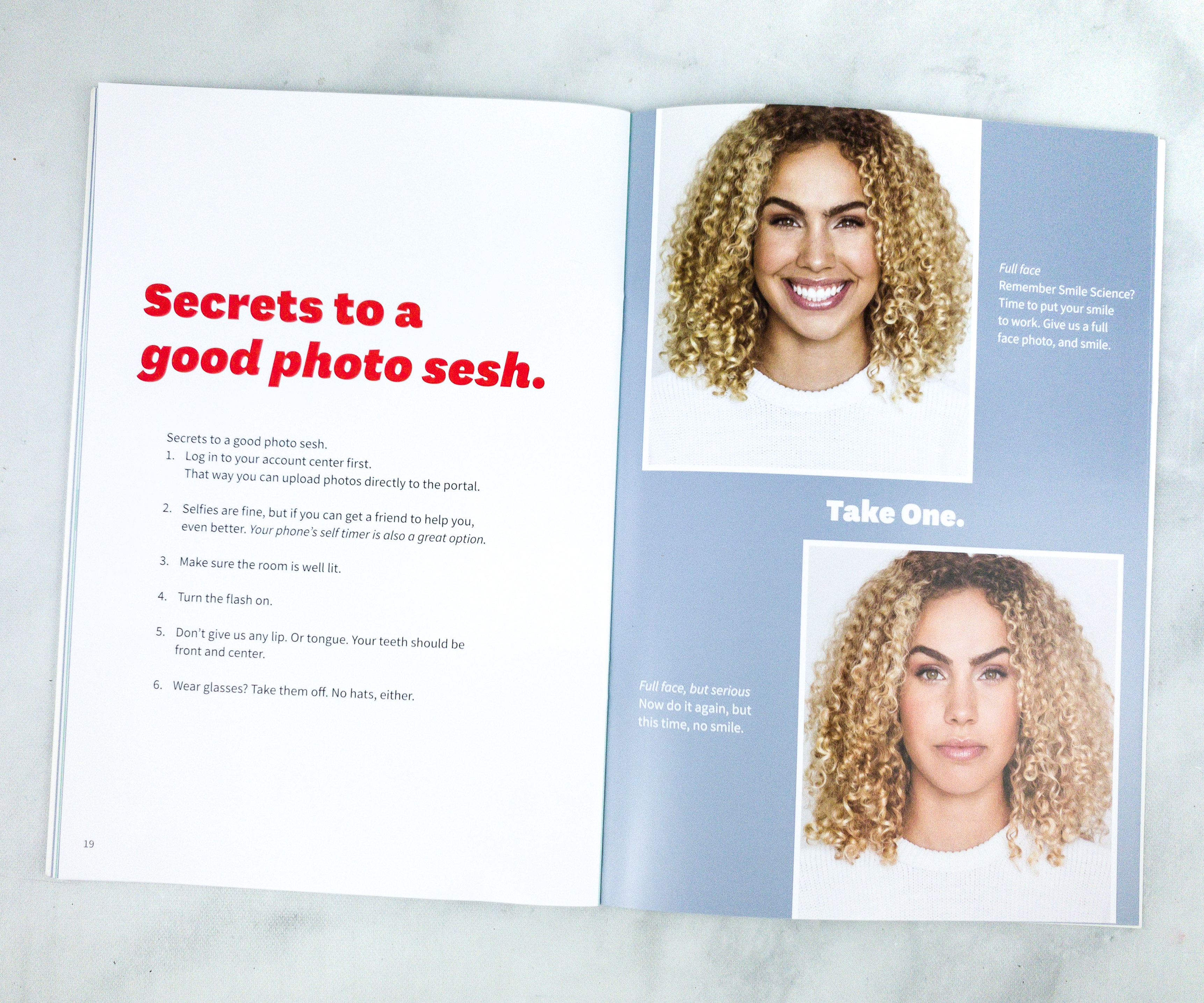 Here are some secrets to achieve a good photo sesh! They recommend having someone else take your photos but you can also use your phones's self-timer. It's also important to do it in a well-lit area and to use a flash.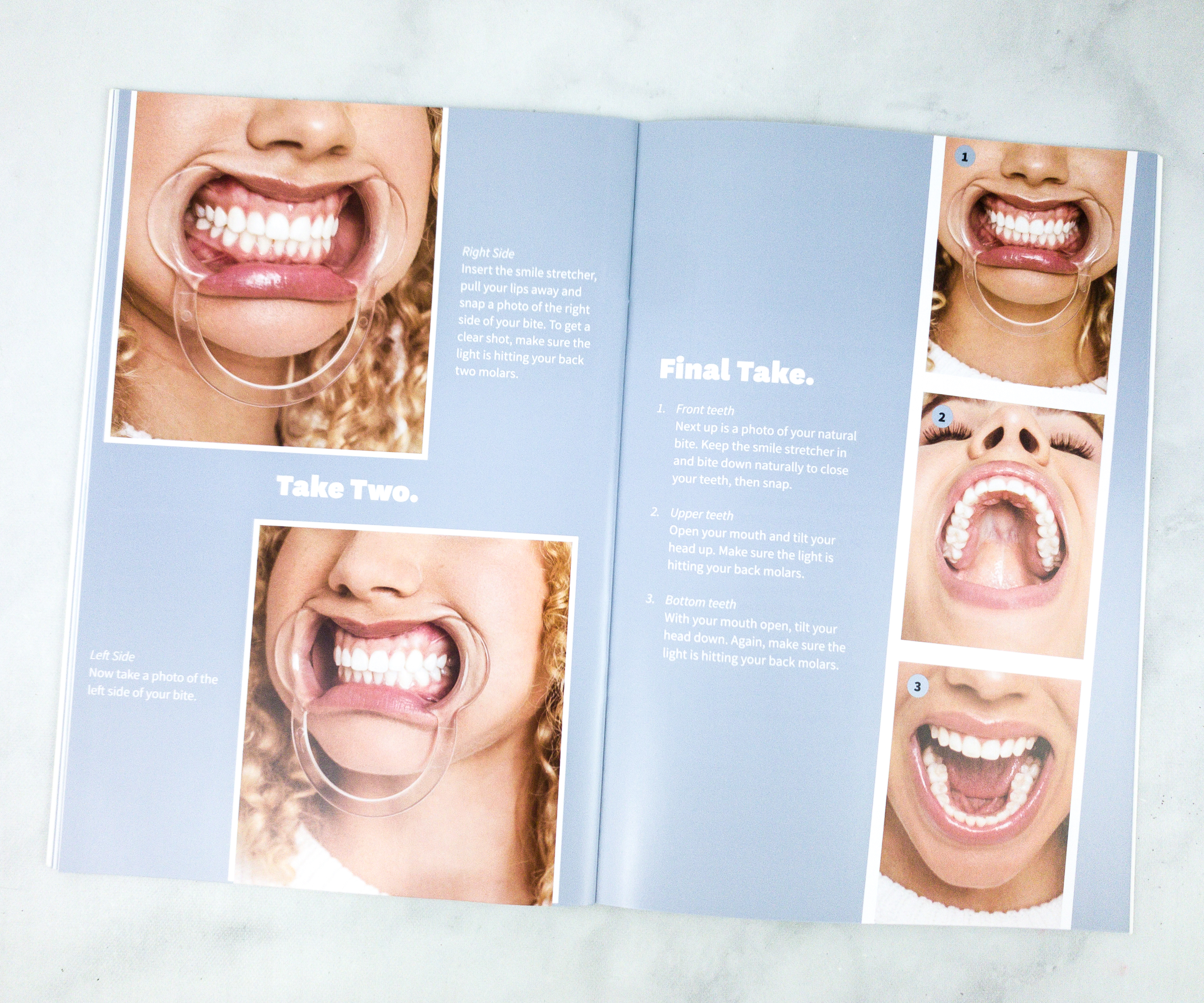 The 2 photos should be full-face, 1 serious and 1 smiling. Then for the next 2 photos, capture the left and right angle with the smile stretcher on. Lastly, take a photo of your front teeth, upper teeth, and bottom teeth respectively.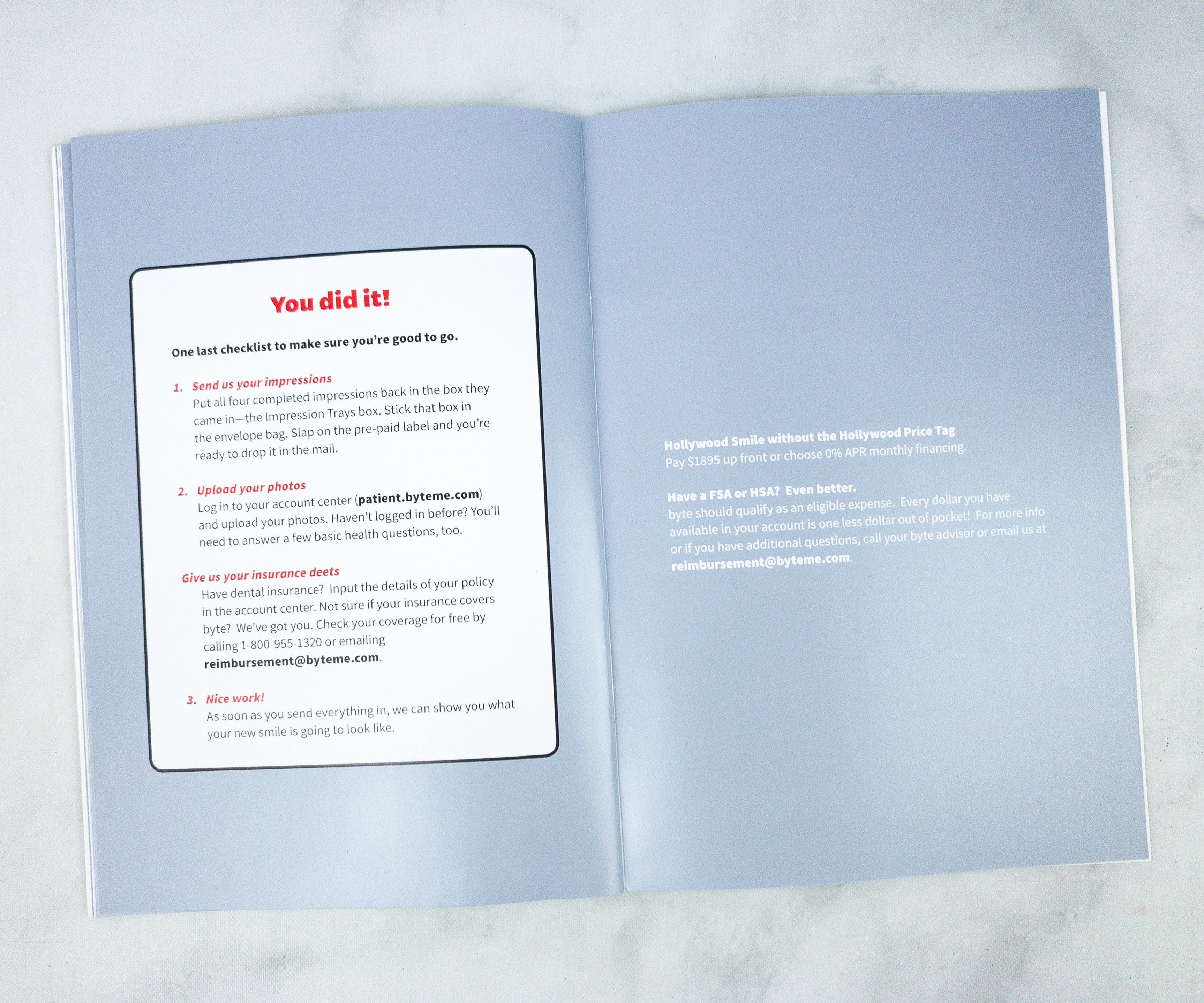 Make sure to go through one last checklist to make sure you're good to go!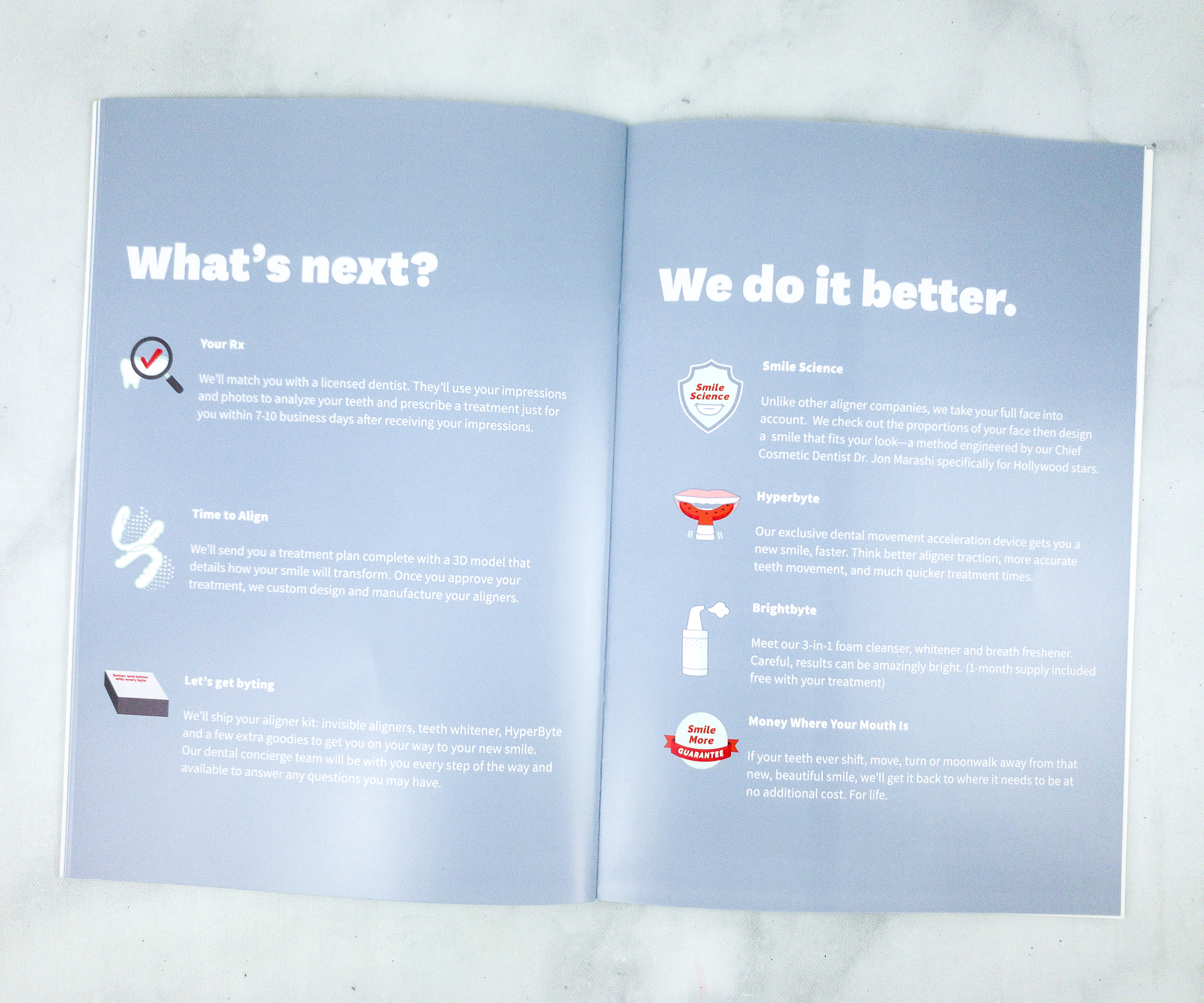 This part of the booklet provides details on why you need Bytes, and what makes it better compared to others.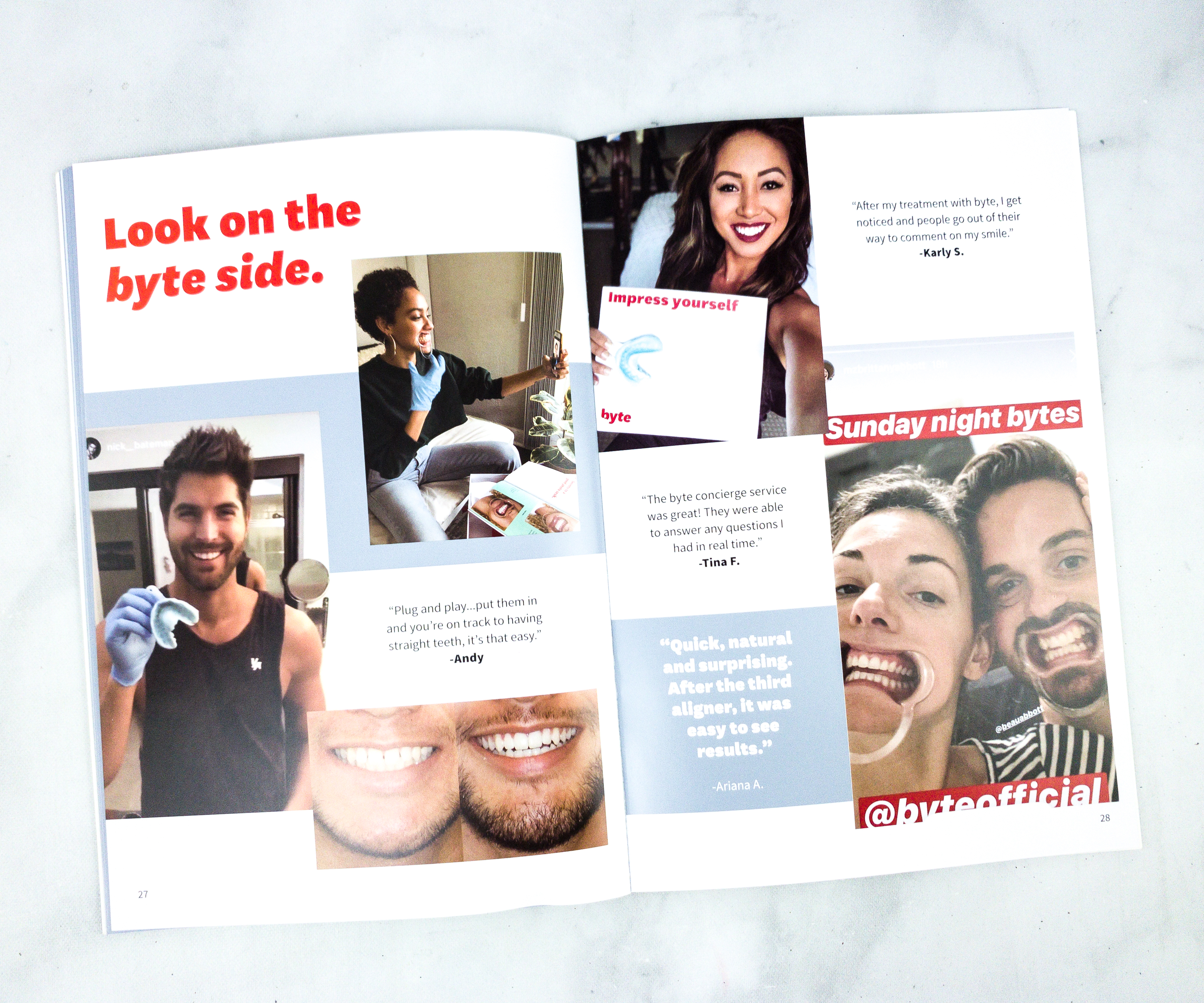 Here are some pictures of people who use Byte!
We are done reading the magazine, it's time to open the Impression Kit!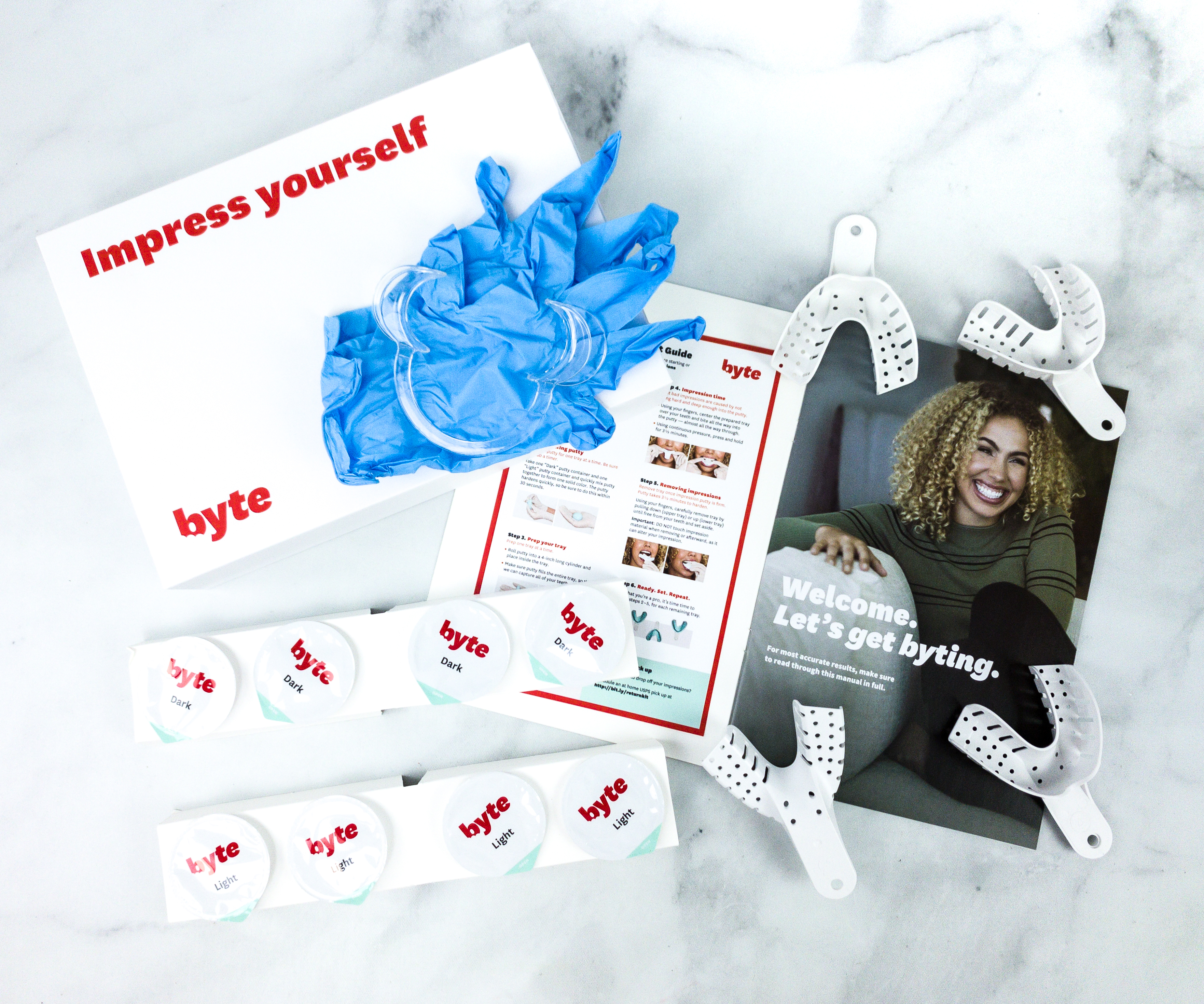 Everything in my box!
This month's box includes 4 packs of light and dark putty. These are for making four impressions for the top and the bottom teeth.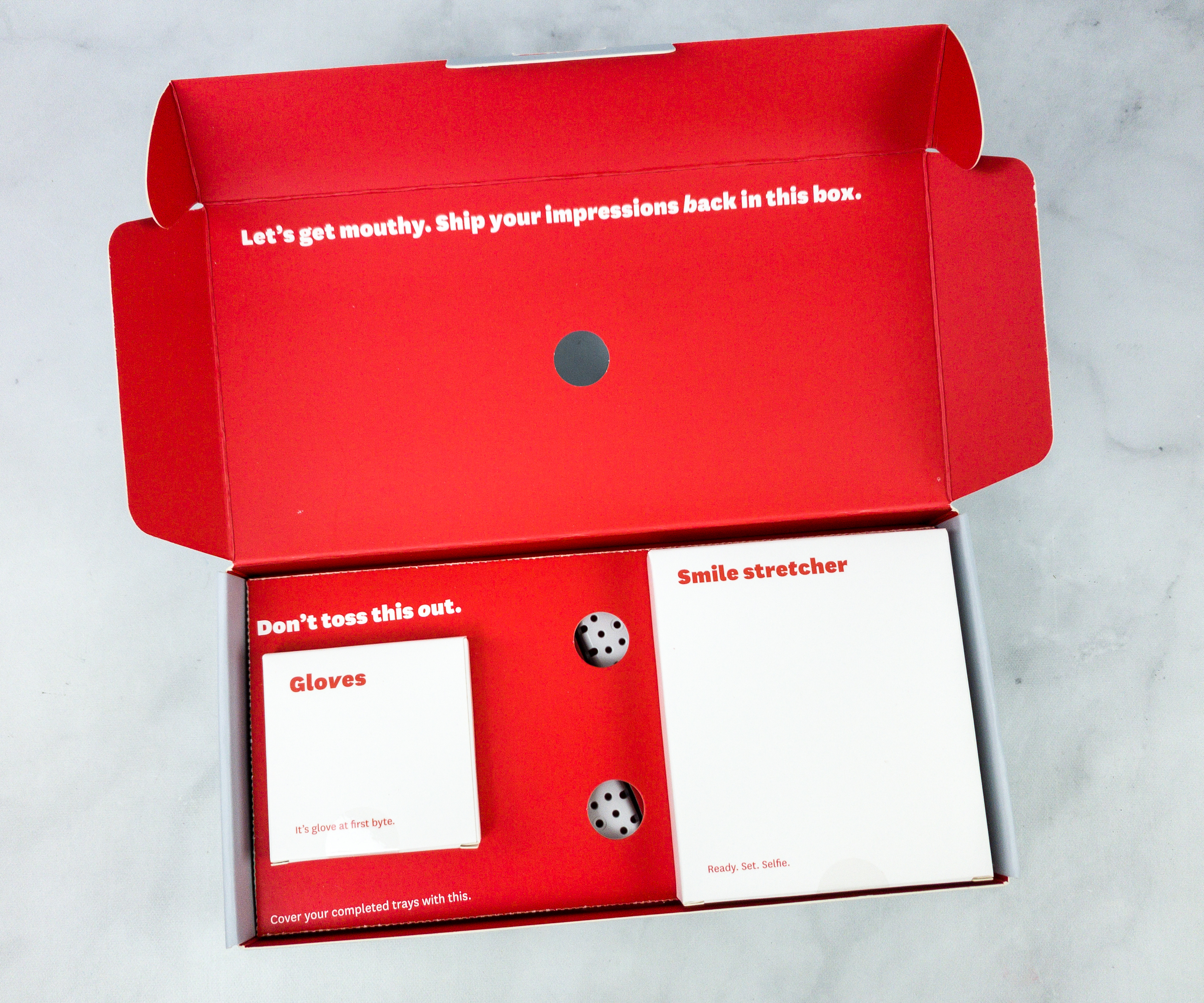 The box can be used to ship your impressions back to Byte.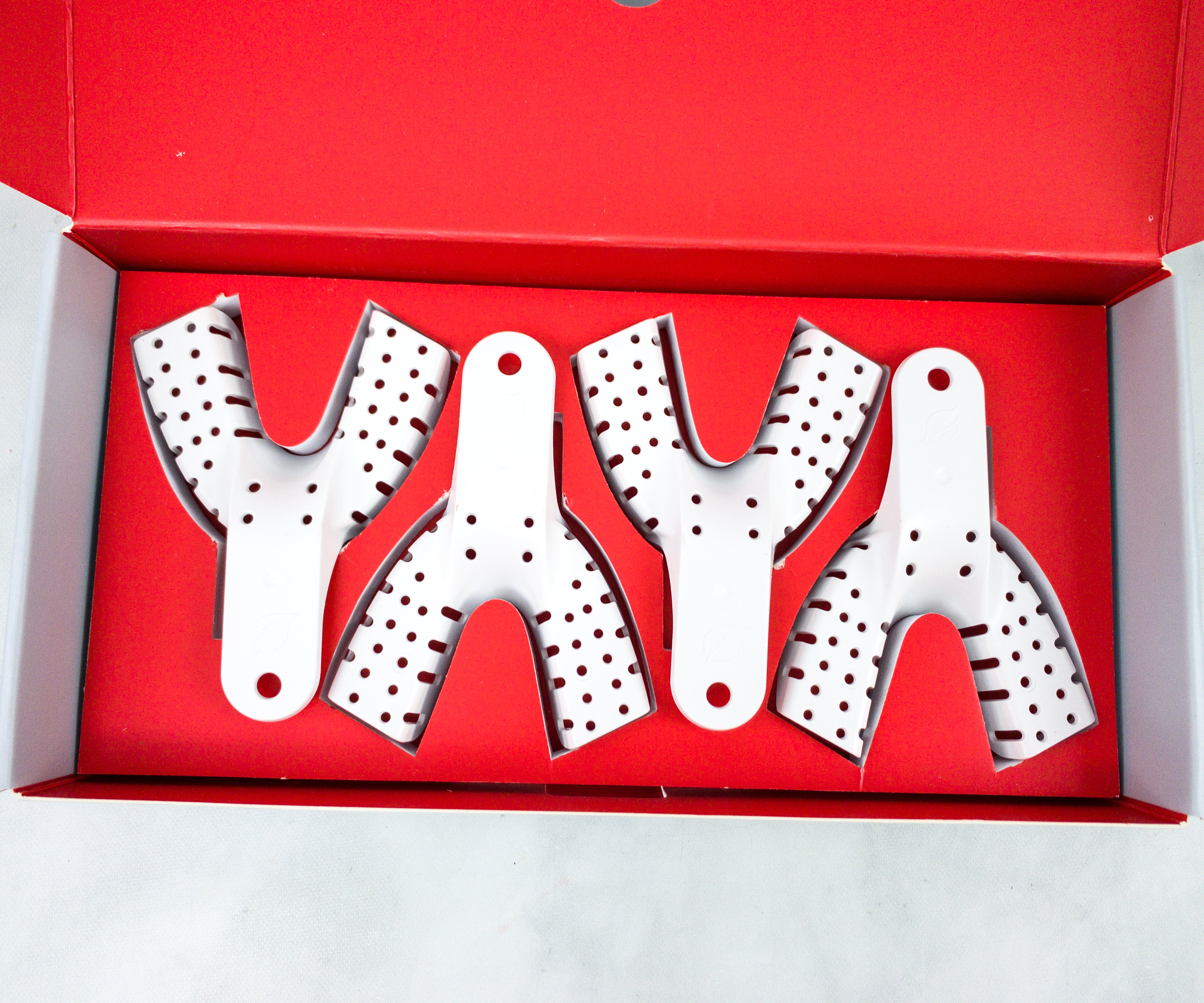 All the items are nestled inside a custom-made carton box, making sure that every piece arrives in great condition.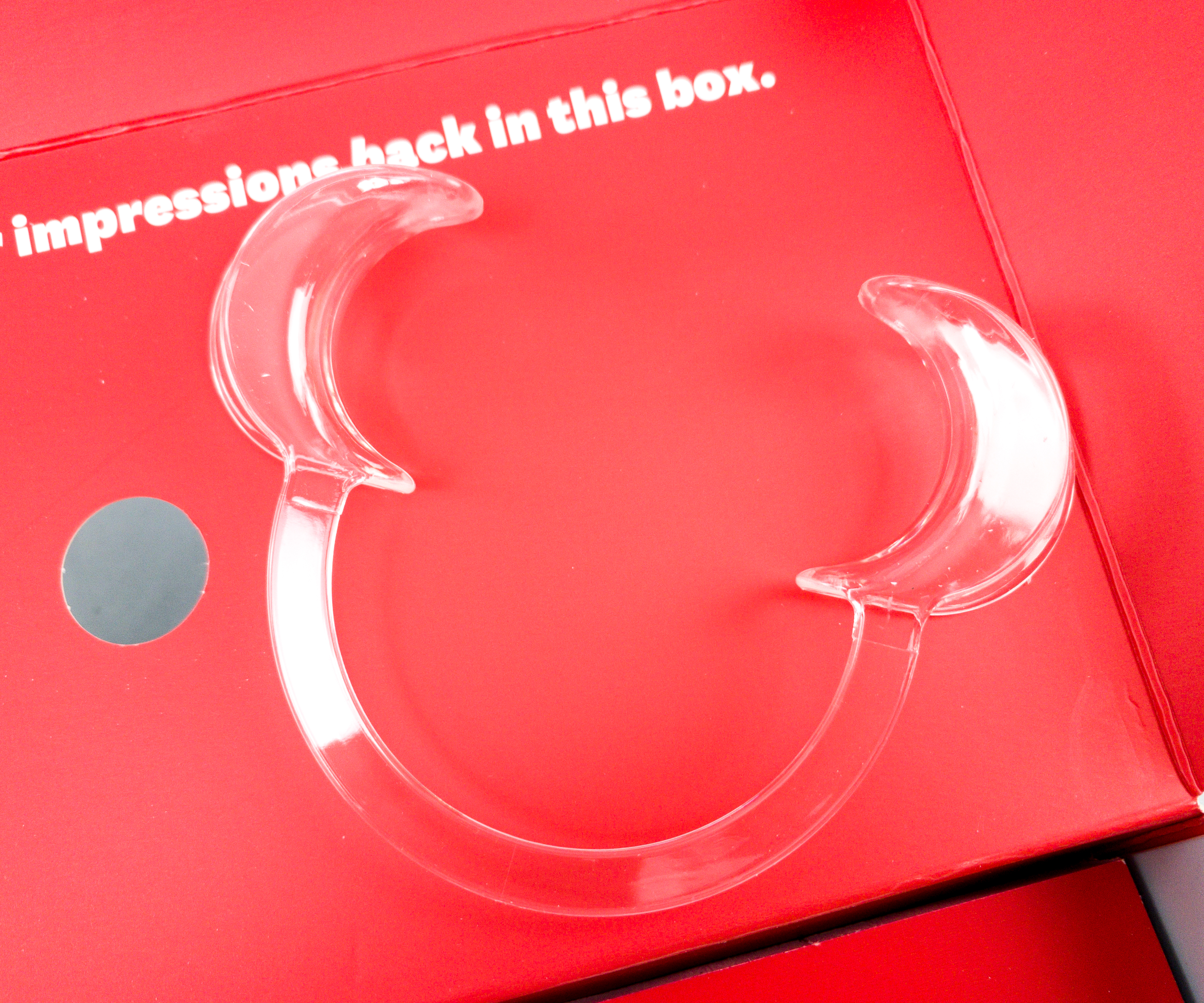 Included inside the box is a piece of smile stretcher made from a BPA-free clear plastic material.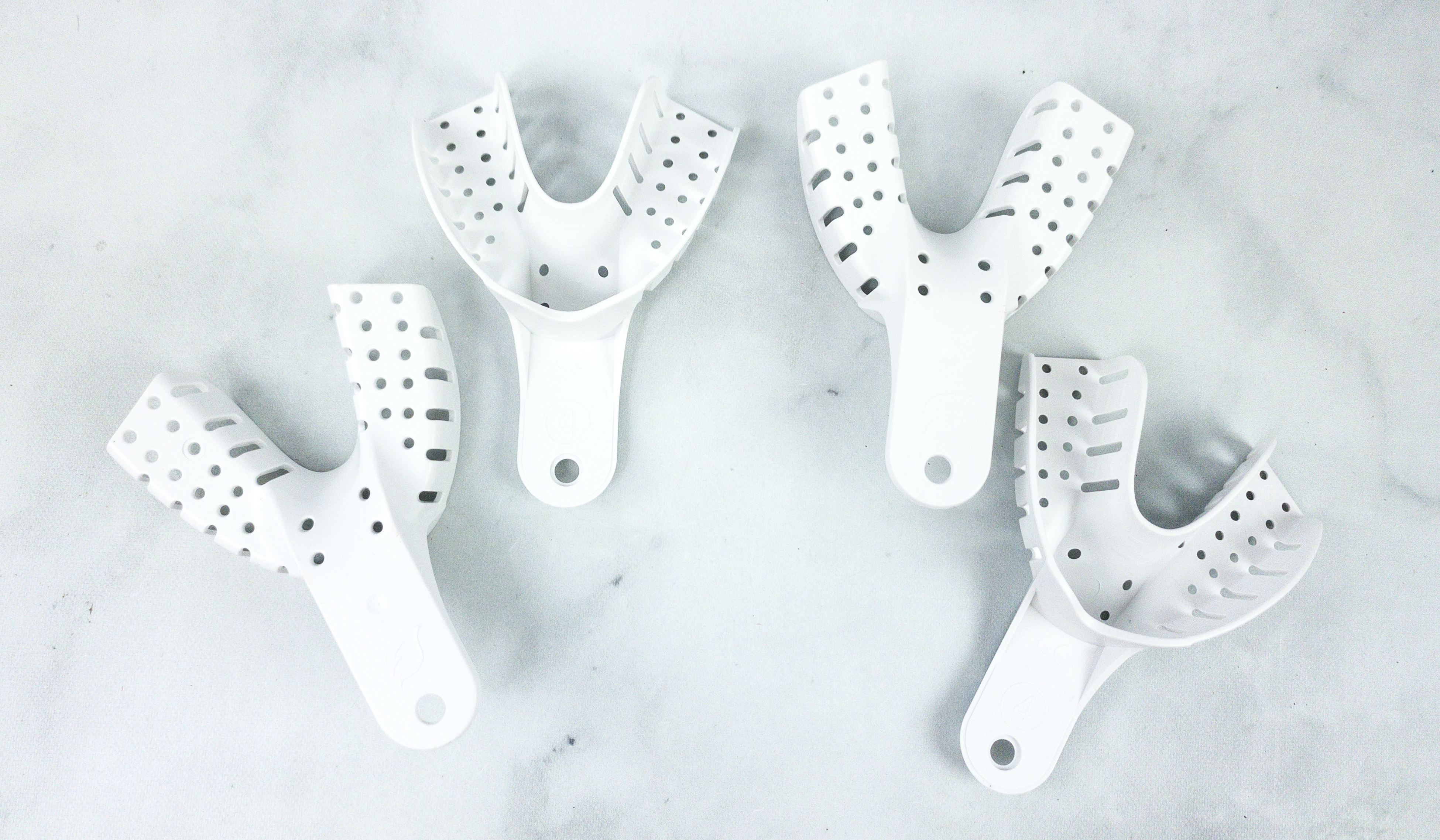 The kit also includes four custom-designed trays.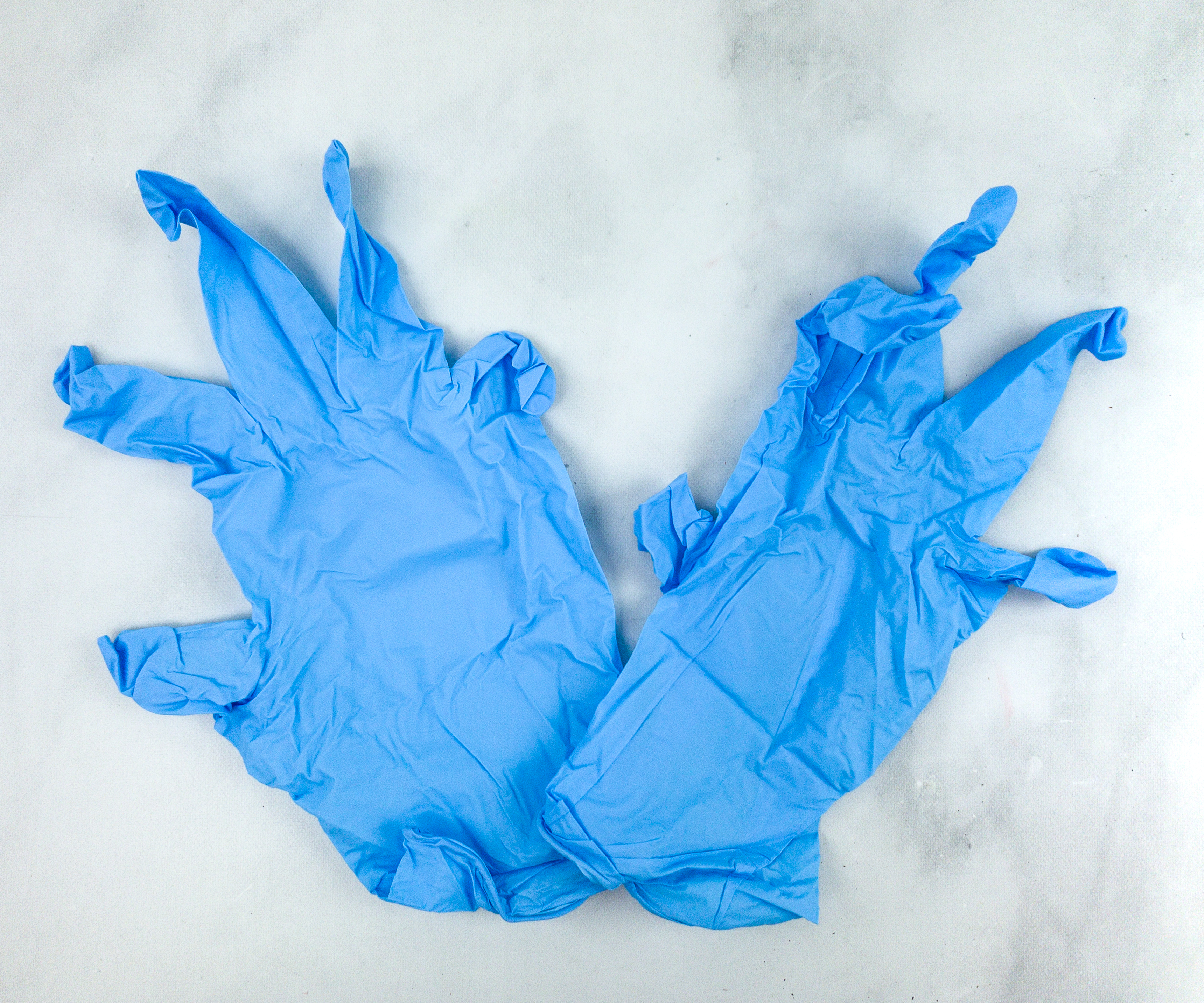 Lastly, here's a pair of surgical gloves to make sure that we don't contaminate the impressions.
Byte is a great subscription for those who want straighter teeth and better smiles. It's convenient because you don't even need to book an appointment and do office visits. Everything can be done at home, and everything is thoroughly explained in the manual and in the videos so it's really hard to go wrong. In case you still have questions, their customer service team is available to help you. Also, the materials for taking impressions were complete and easy to use. I already learned a lot of things about my teeth throughout this process! After sending back your impressions, their orthodontists will evaluate them and you can wait for your custom treatment plan at home. It's been a smooth process so far!
What do you think of the Byte July 2020 box?