Brick Loot is a monthly subscription box filled with LEGO-compatible items, bricks, and brick building accessories for LEGO fans. Every themed Brick Loot box is filled with 4-8 items that were handpicked by Brick specialists who scour the world for the newest and coolest products for you to collect. Usually, you can expect a custom mini-fig, two or more custom builds, and lighting or other customization products. A monthly box is $27.28, with discounts for longer subscription plans.
DEAL: Use code HELLO15 to save 15% on your entire subscription! OR use code KIDCEO to save $5 on your first box!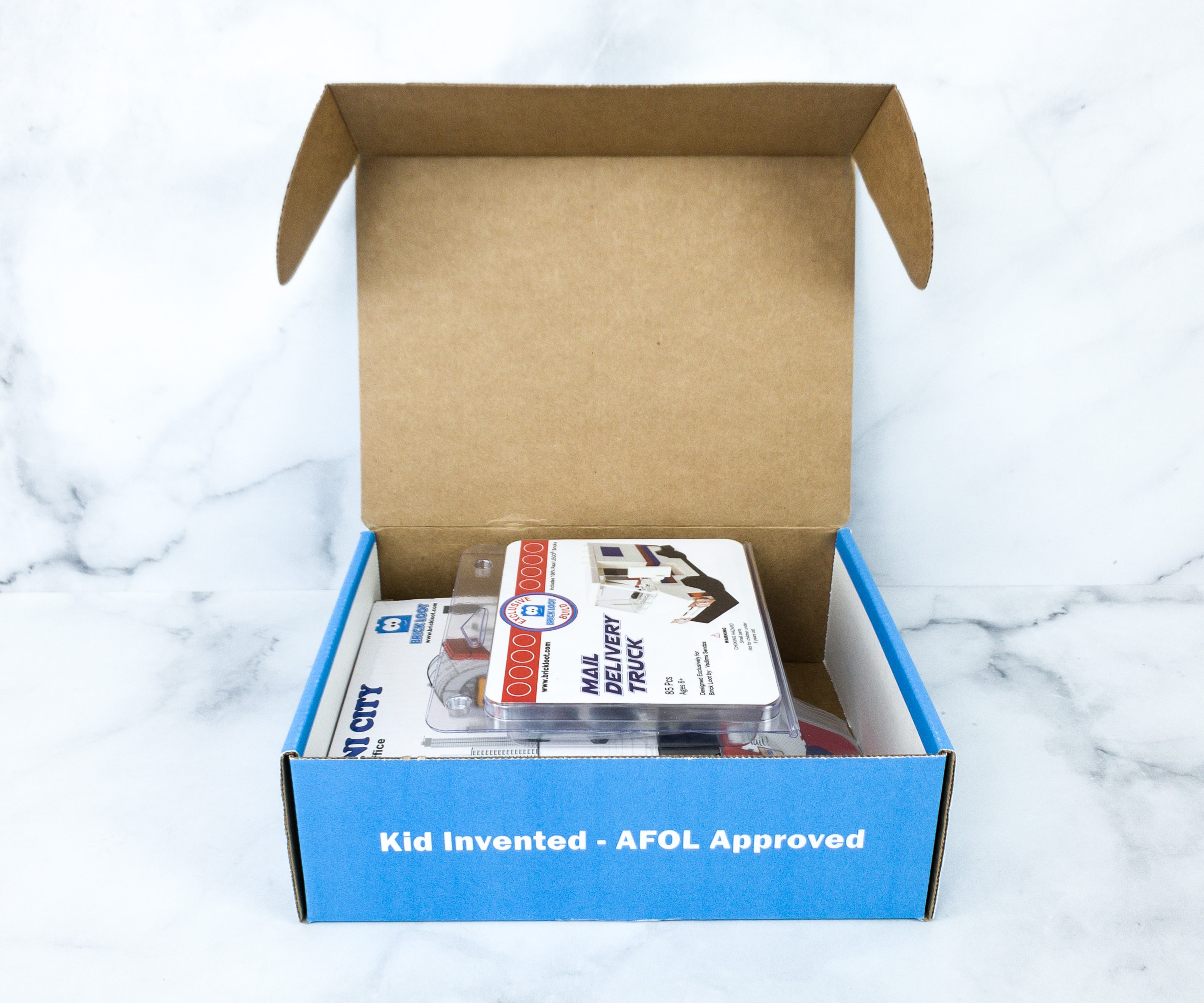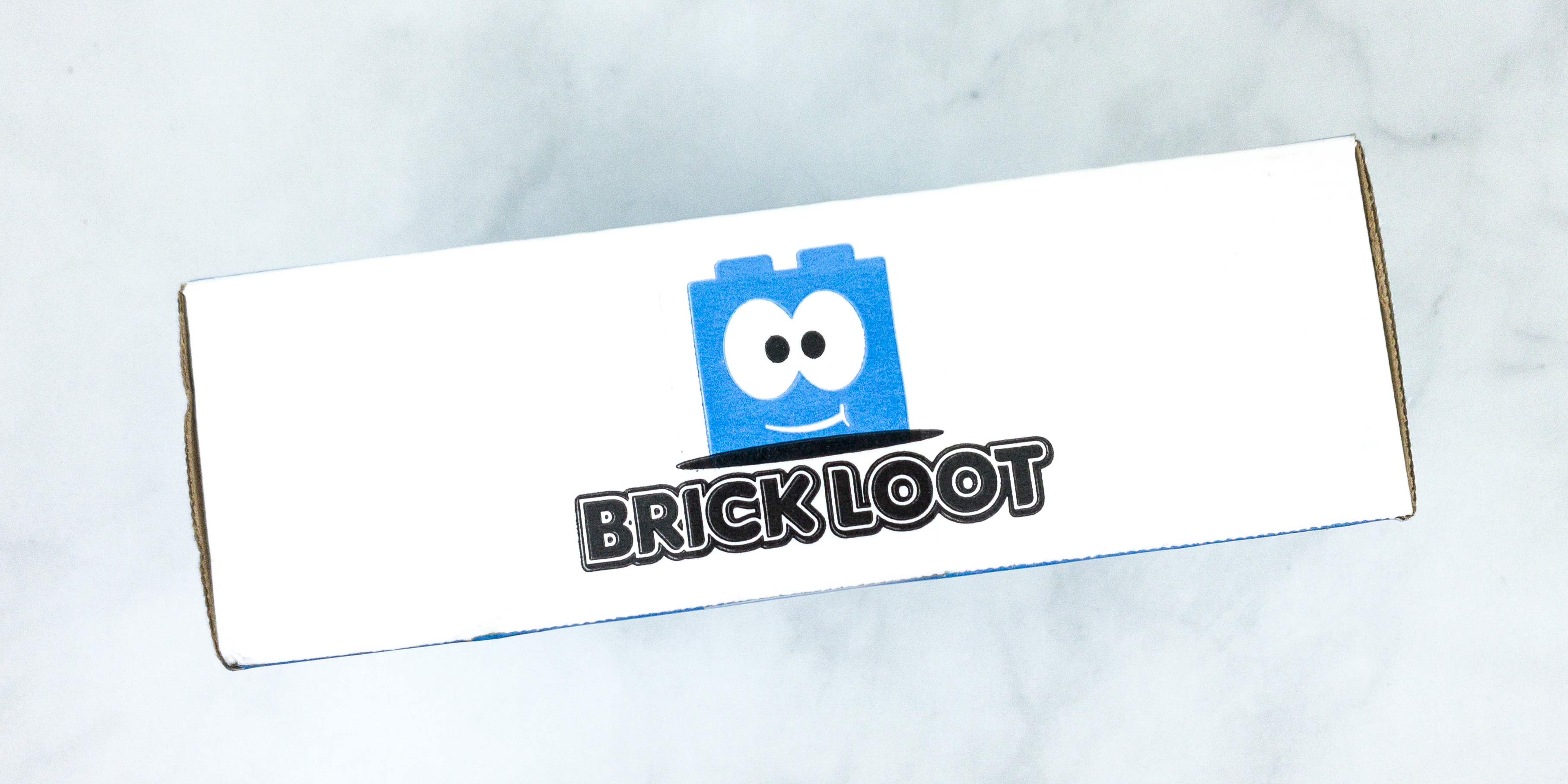 The box arrived in perfect condition.
There's a lot of interesting items inside!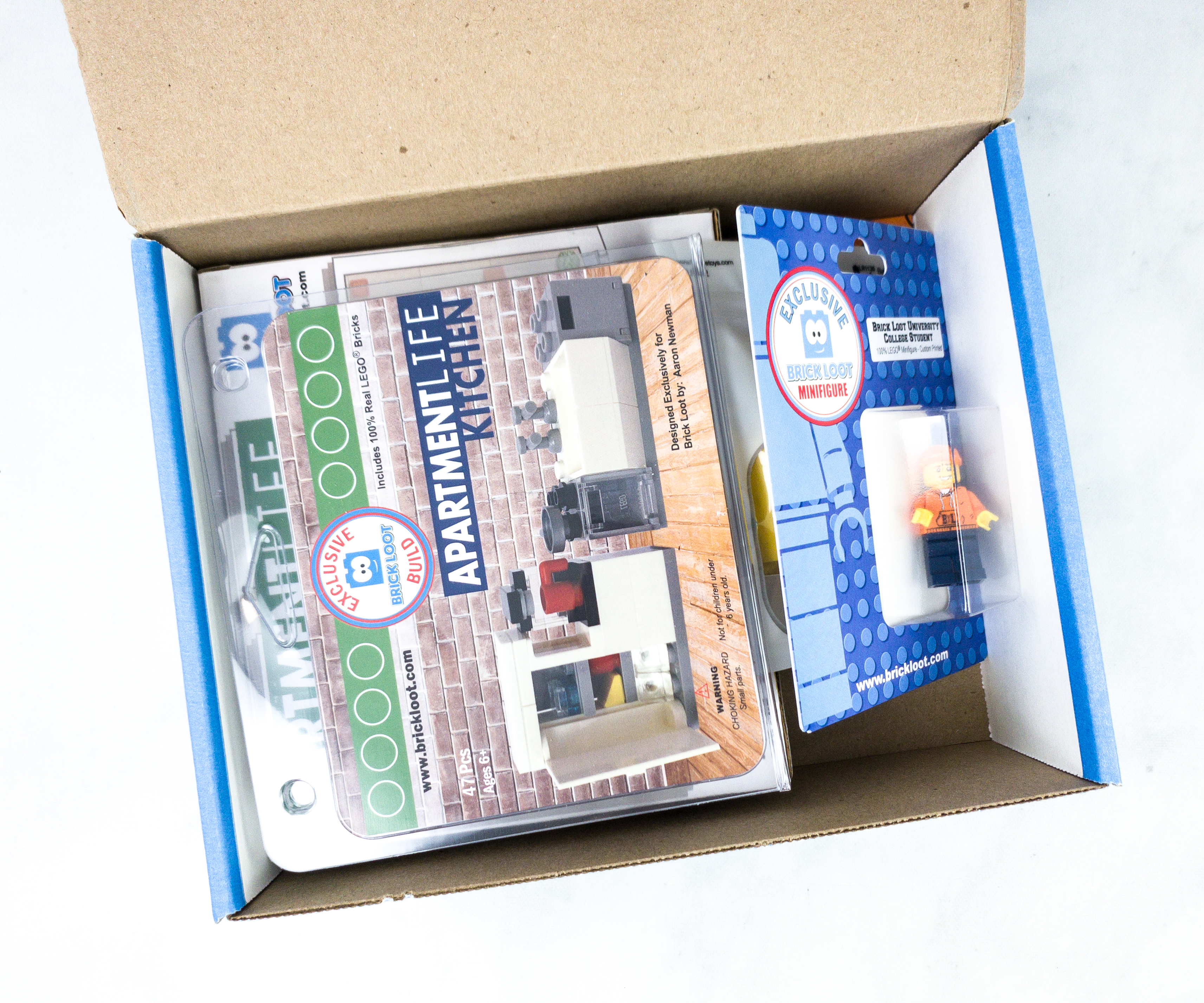 All the items came in their original packaging.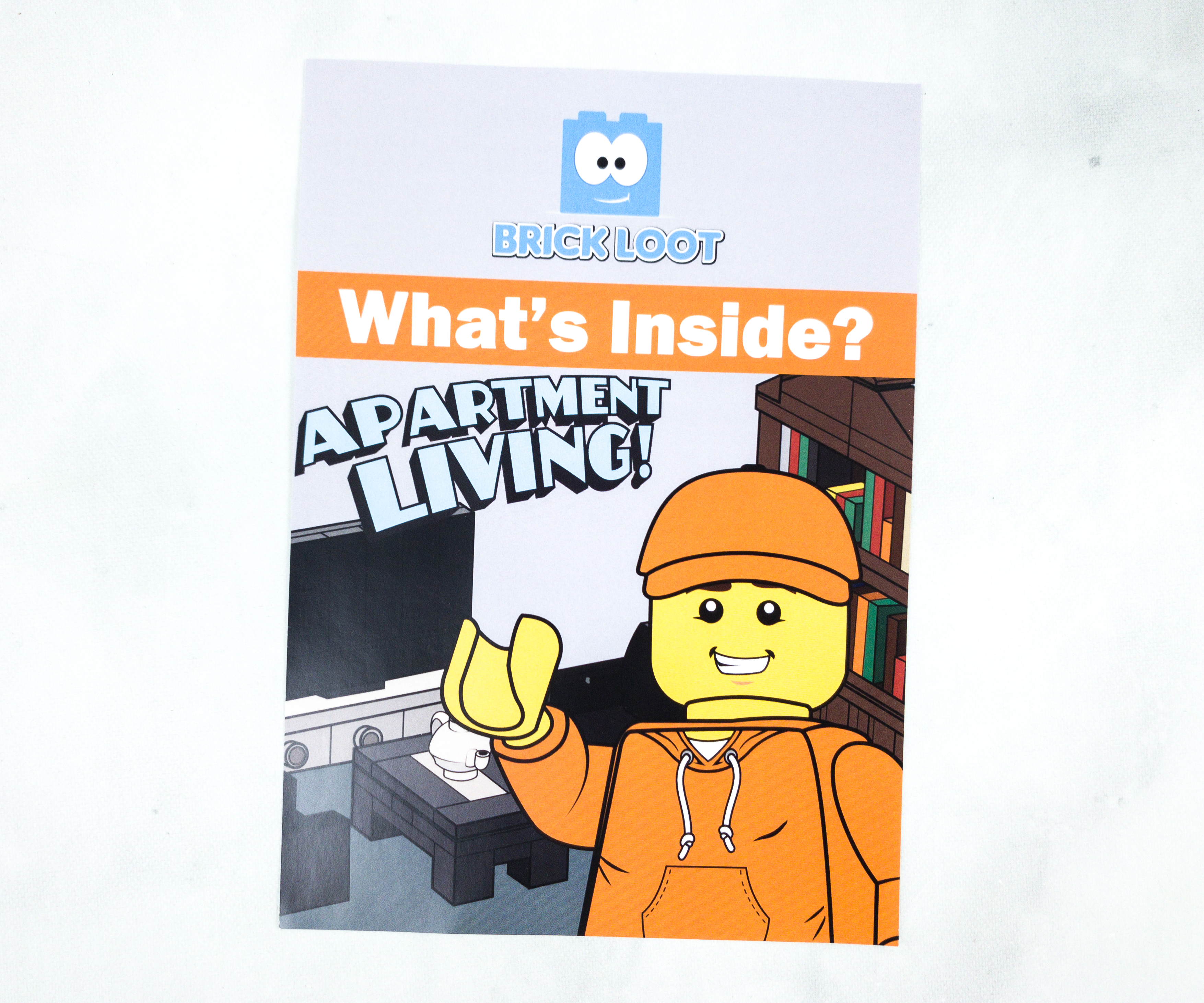 This month's theme is APARTMENT LIVING!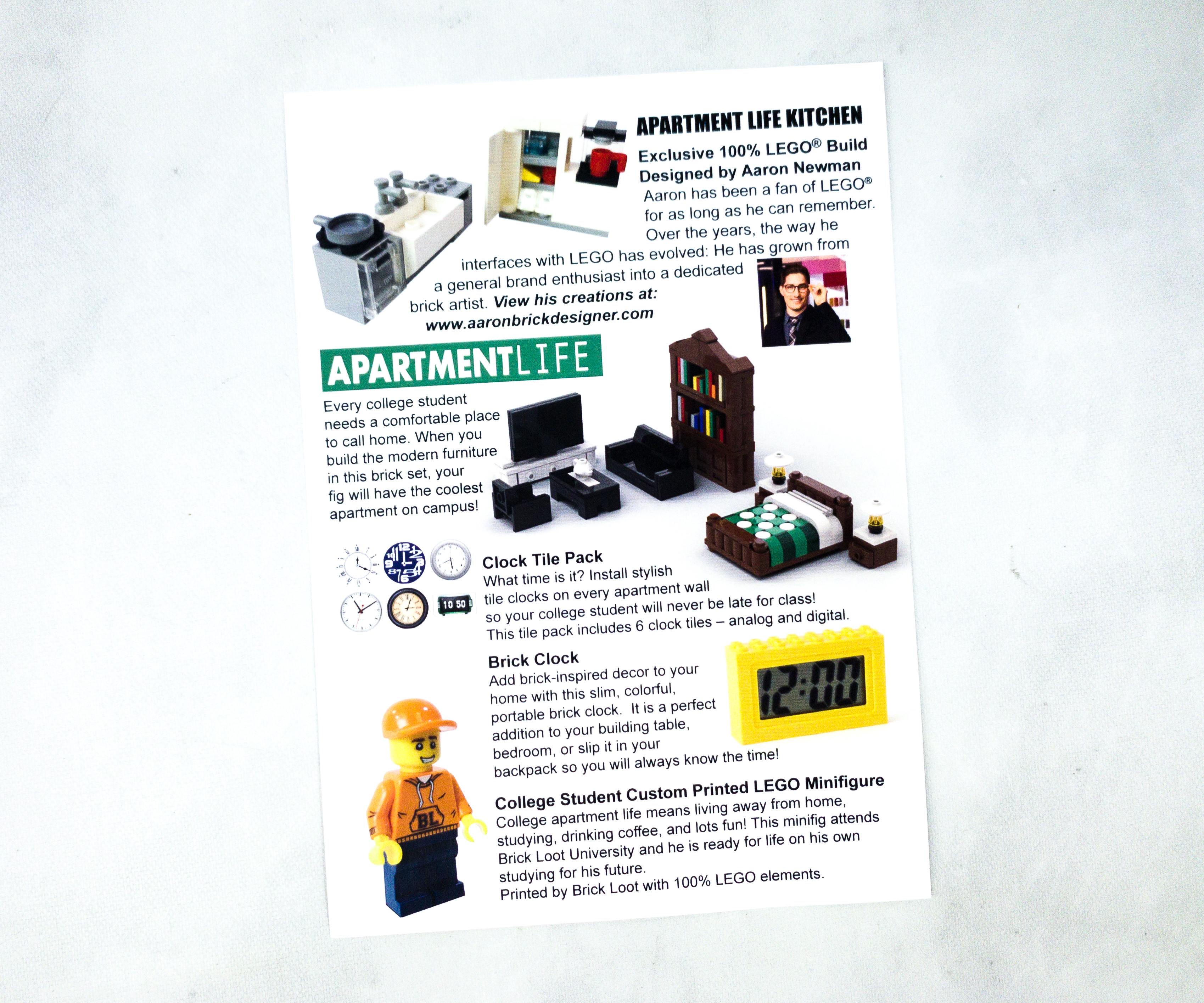 Every box comes with an information card that provides a short description of each item.
This month, we also received a safety reminder card that tells us to stay safe and build at home.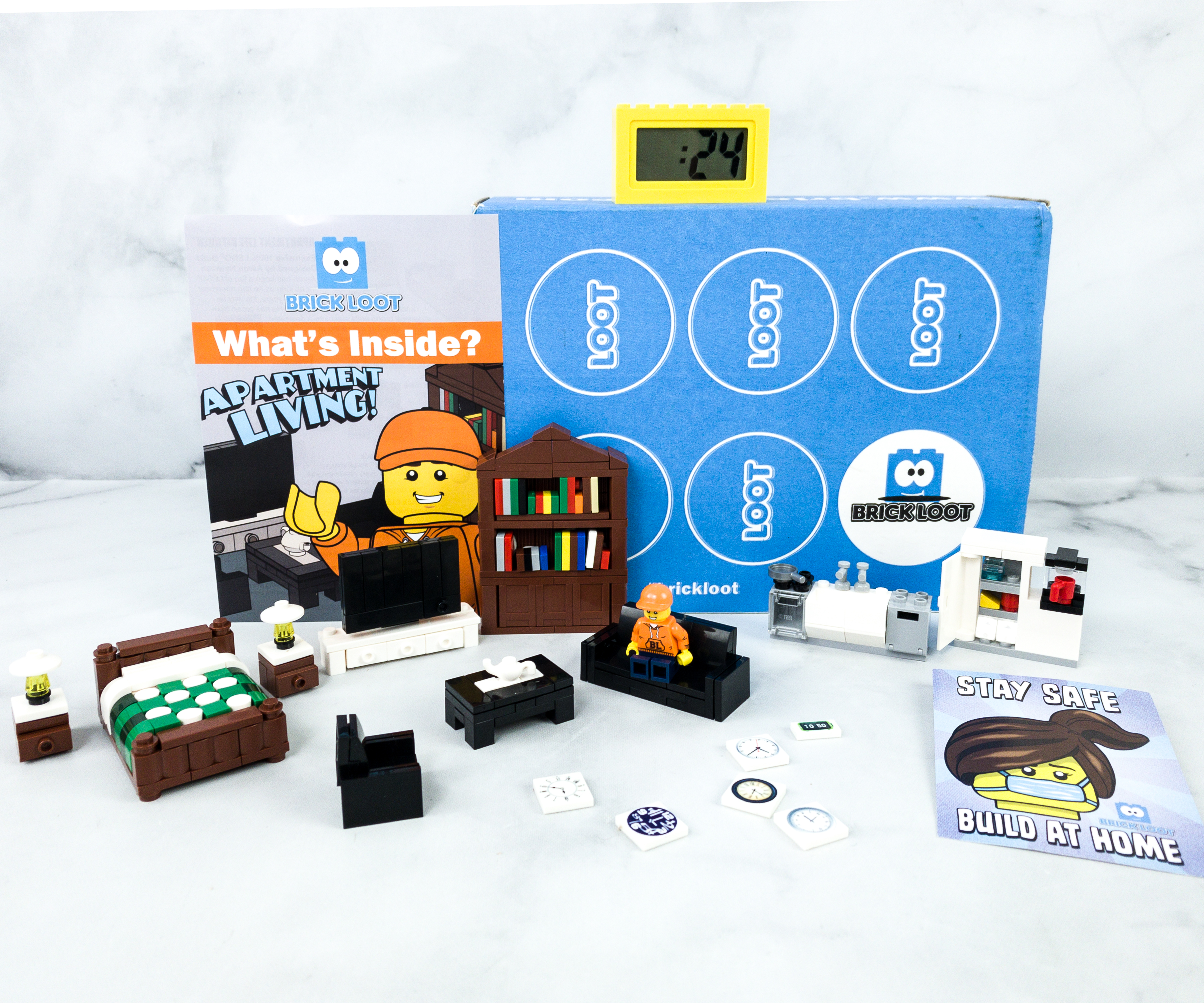 Everything in my box!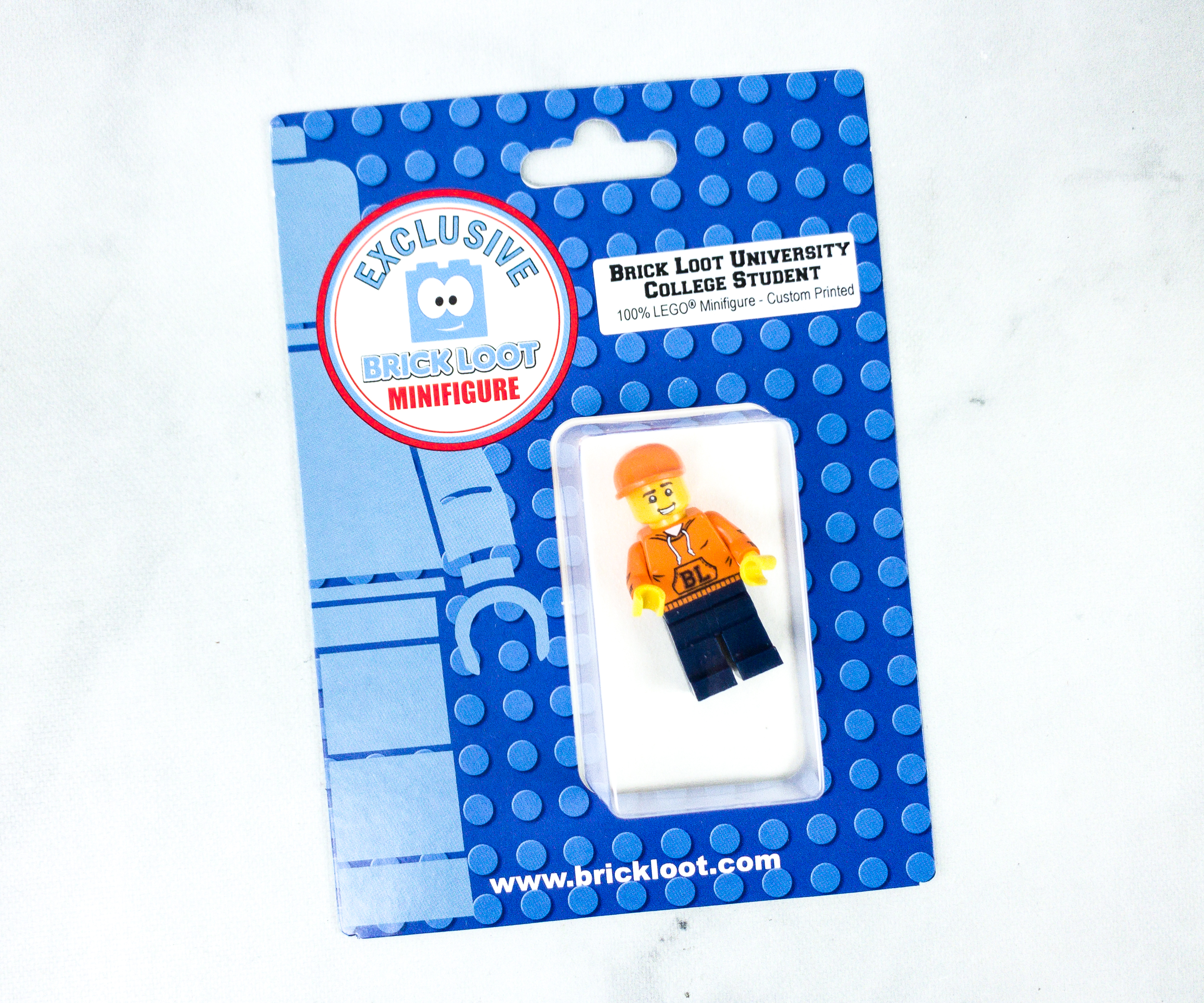 College Student Custom Printed LEGO Minifigure. This month, we received a funky and stylish college student mini-figure from Brick Loot University!
The back of the mini-figure's packaging tells us the Brick Loot story. Also, if you're a Minifigure enthusiast, you can visit the Minifig Vault and see thousands of rare LEGO mini-figures, and more!
It's a well-designed mini-figure! The student is wearing an orange-colored Brick Loot University jacket and blue jeans.
To match with his orange jacket is an orange cap!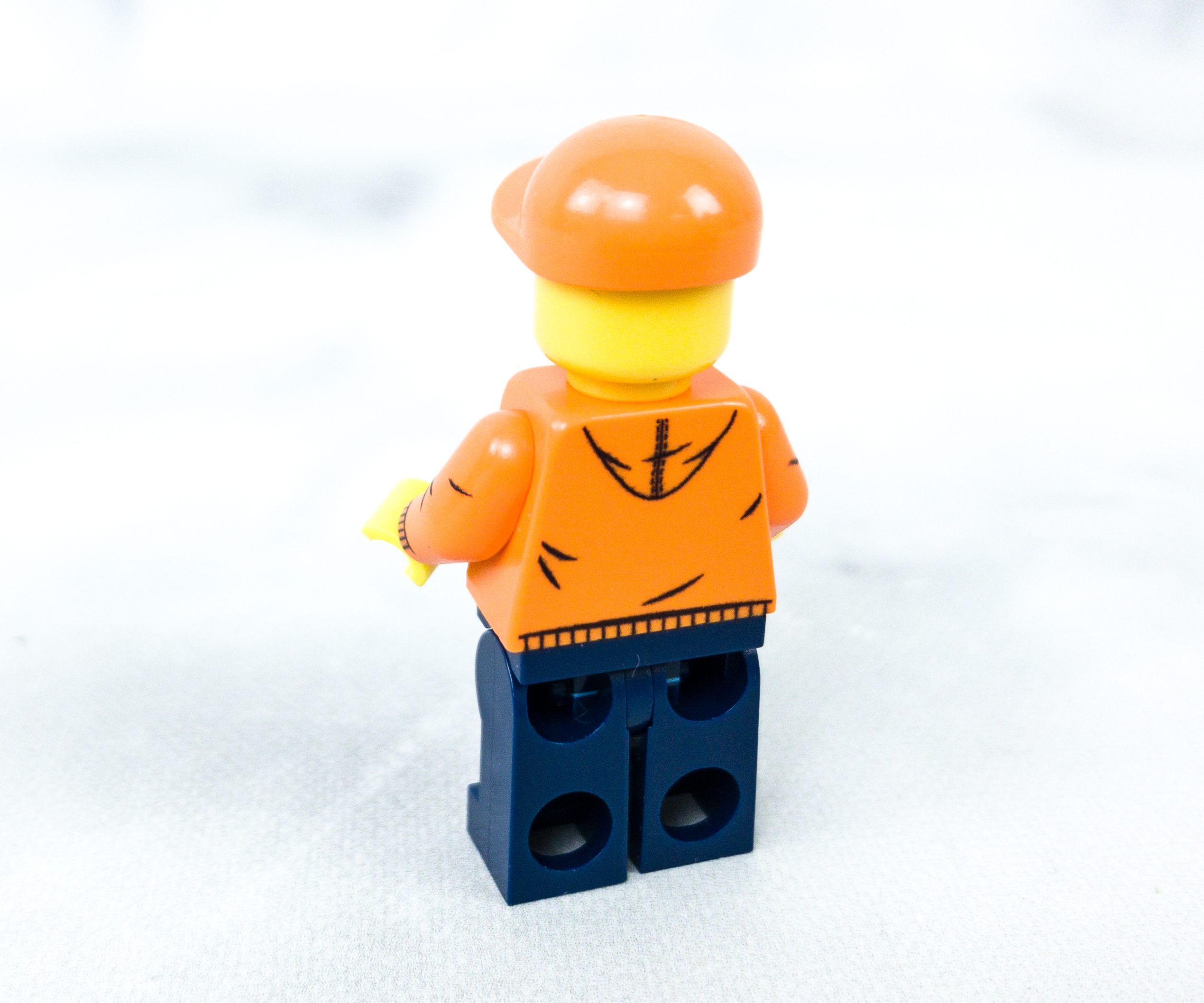 The paint job on this figure is flawless!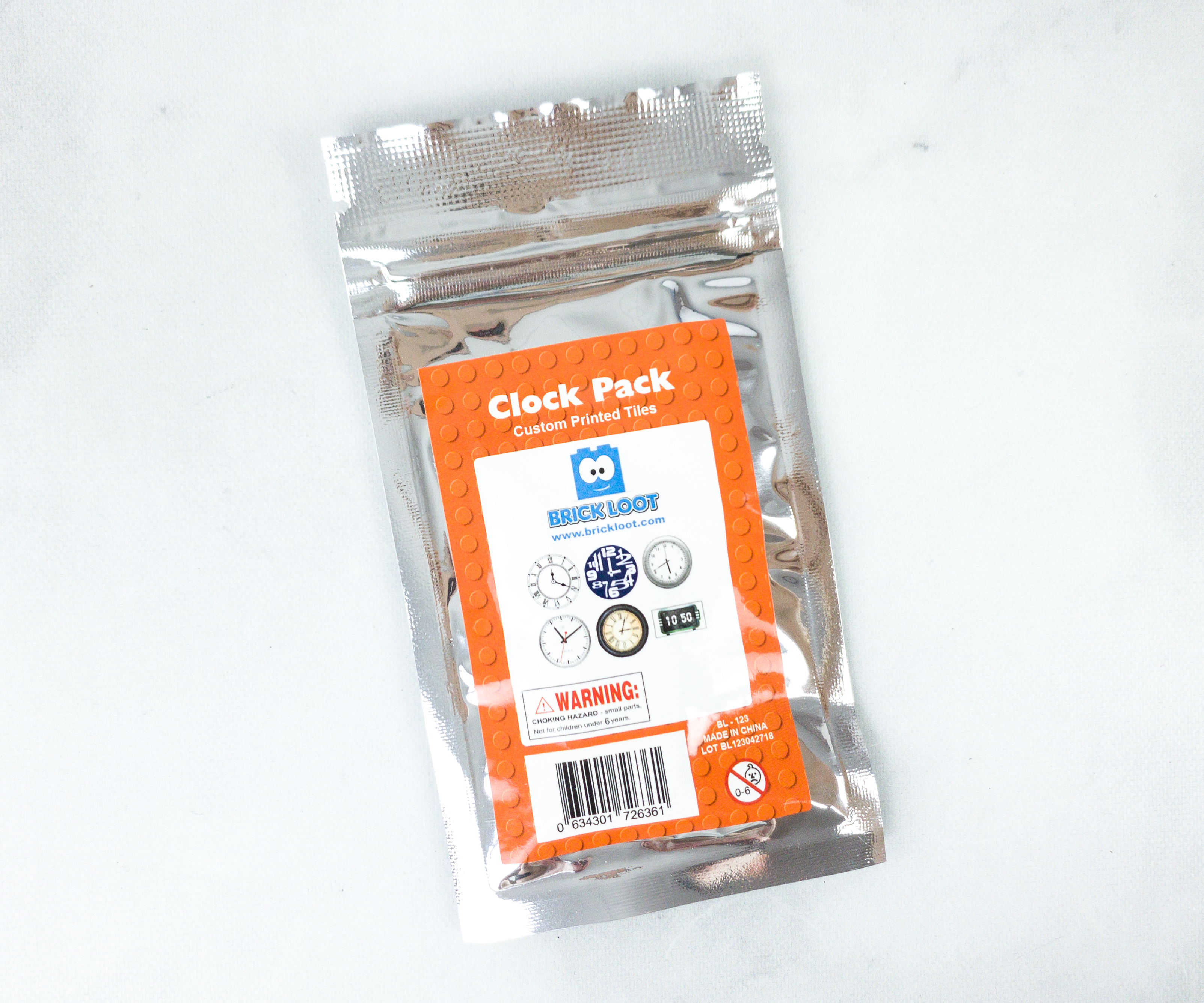 Clock Tile Pack. It's a set of exclusive LEGO tiles featuring clocks!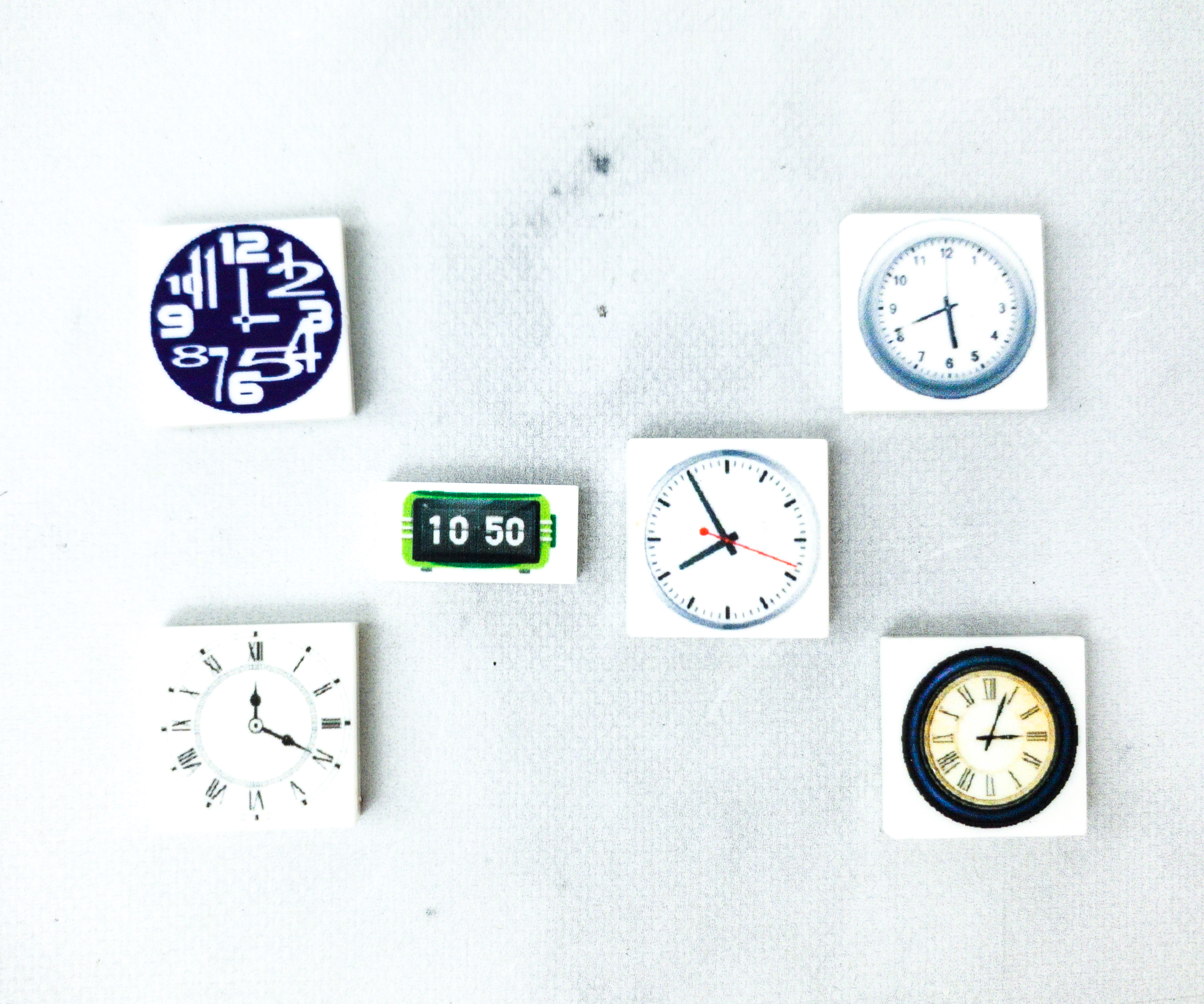 There are 6 clocks in the set, and they feature different styles of clocks including a digital clock and classic clocks with roman numerals!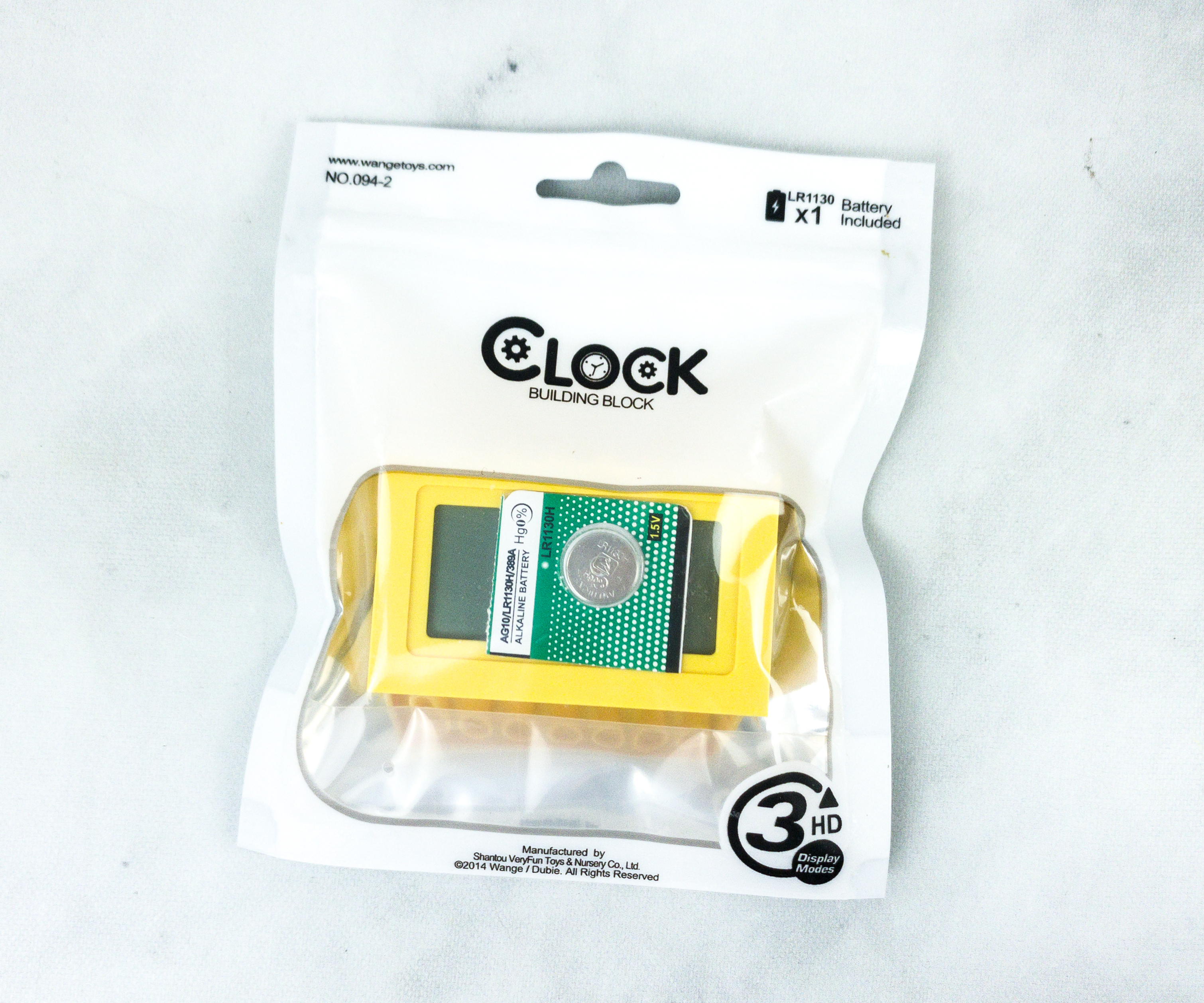 Brick Clock. Can't get enough of the tile wall clock? Here's another clock in our box, and this time it's a pretty huge one!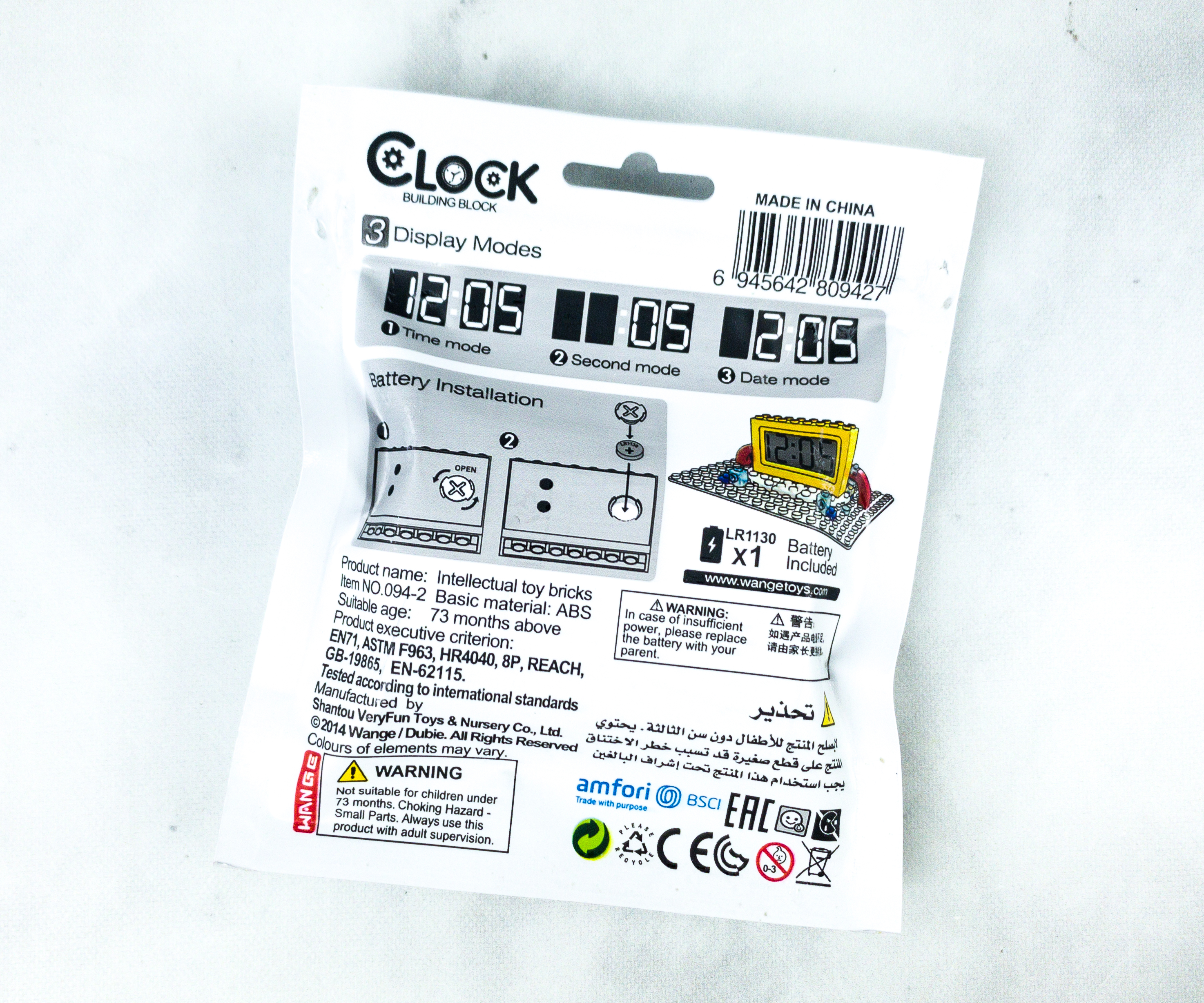 The back of the packaging shows the proper installation of the battery and display mode settings.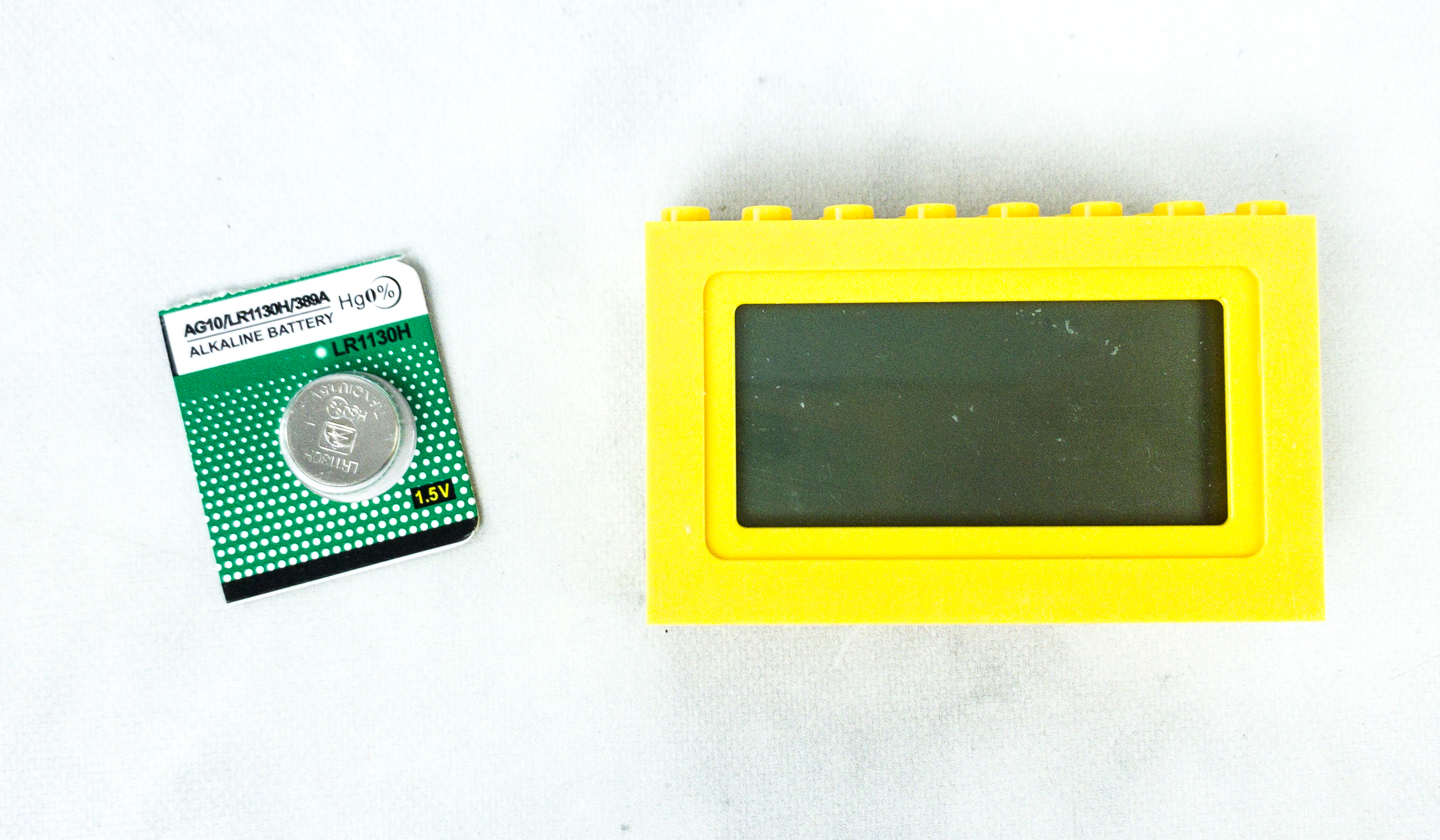 The kit includes a yellow-colored Lego block and a 1.5 volts alkaline battery.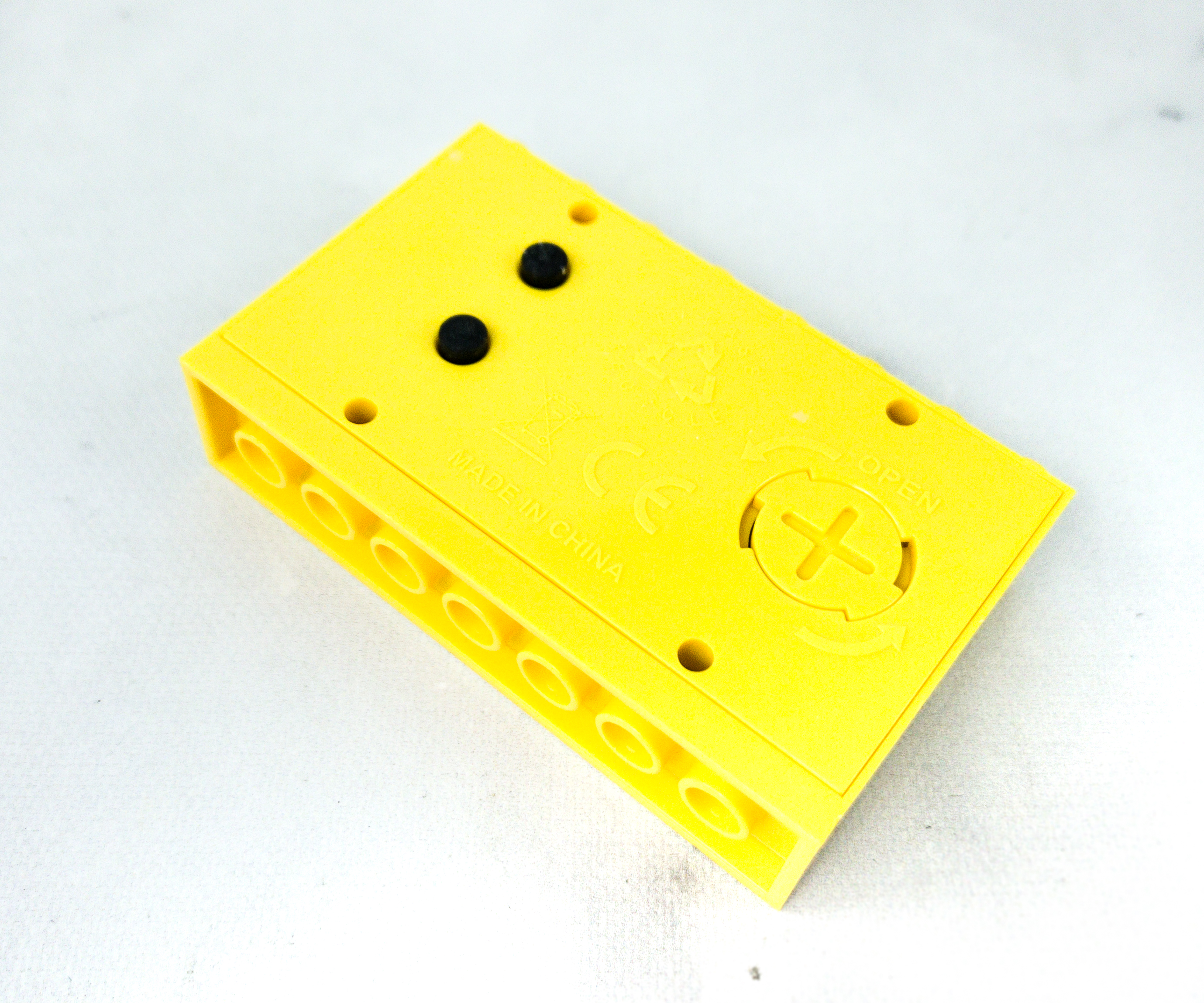 Featured at the back of the block are the battery container and the clock's controls.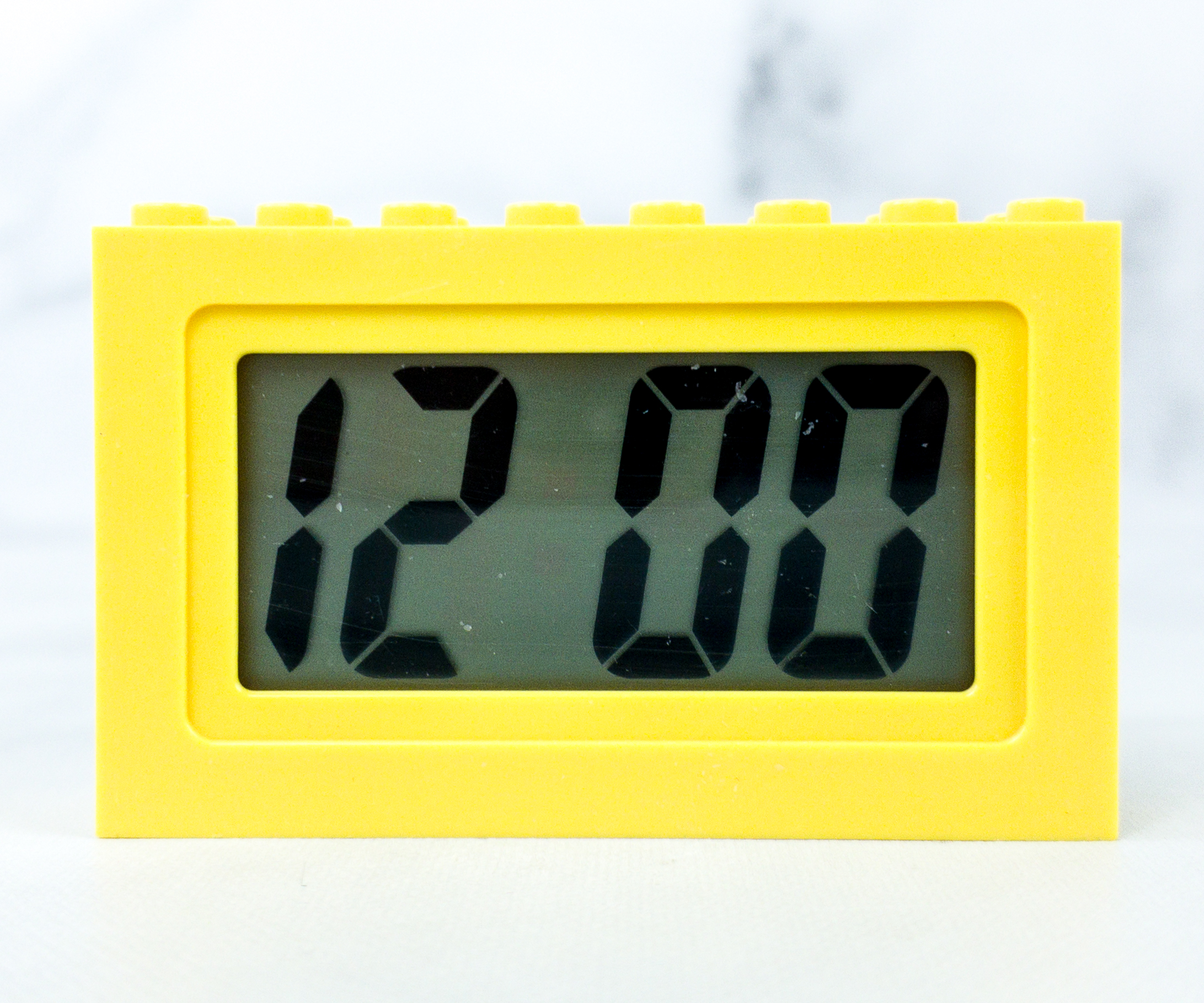 Since it's also a Lego brick, you can place and connect it to other Lego blocks to form a new design!
Apartment Life. We have 2 exclusive Lego builds this month! The first one is an apartment set Lego build with 236 pieces of bricks. It's designed for kids ages 6 and up.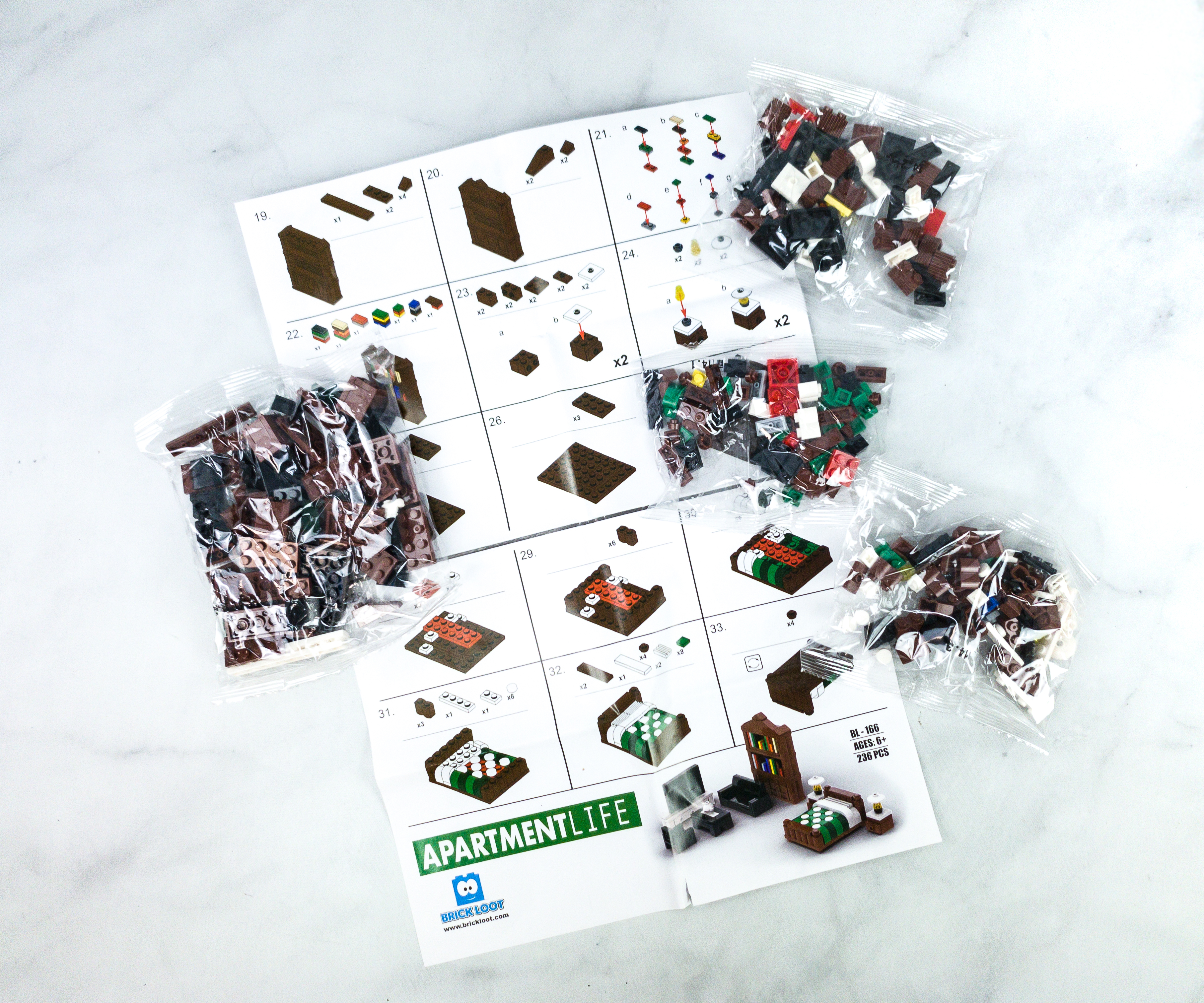 The pack includes a detailed instruction manual and 4 separate bags to avoid confusion and blending of Lego blocks.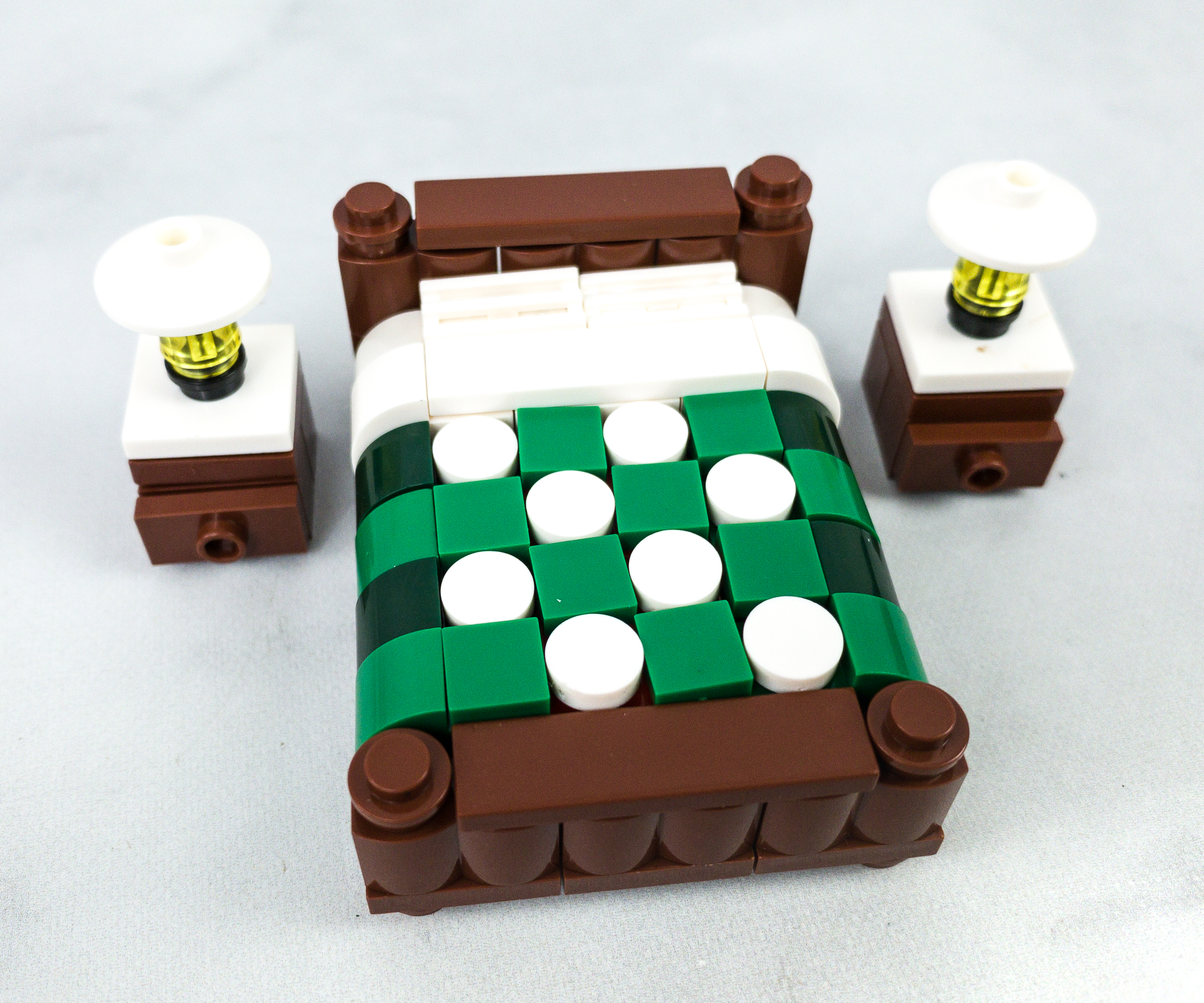 The first furniture we built was a well-designed and color-coordinated bedroom set. It includes a king-sized bed and a pair of lamps with lampshade tables.
The second pack is the living area set! It features a black-colored sofa, couch, center table, television, and white stand.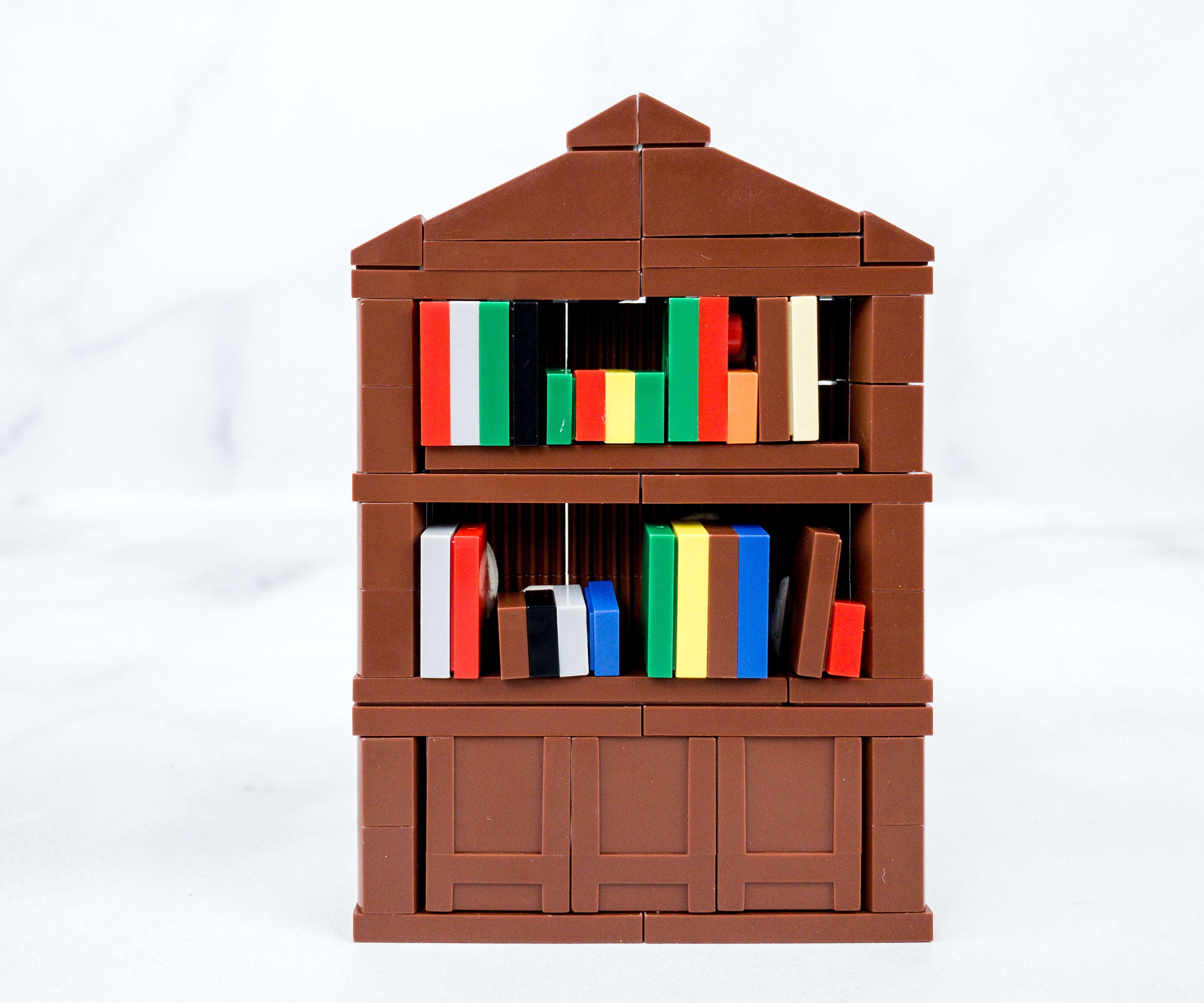 We also built a cool cabinet with a colorful book collection!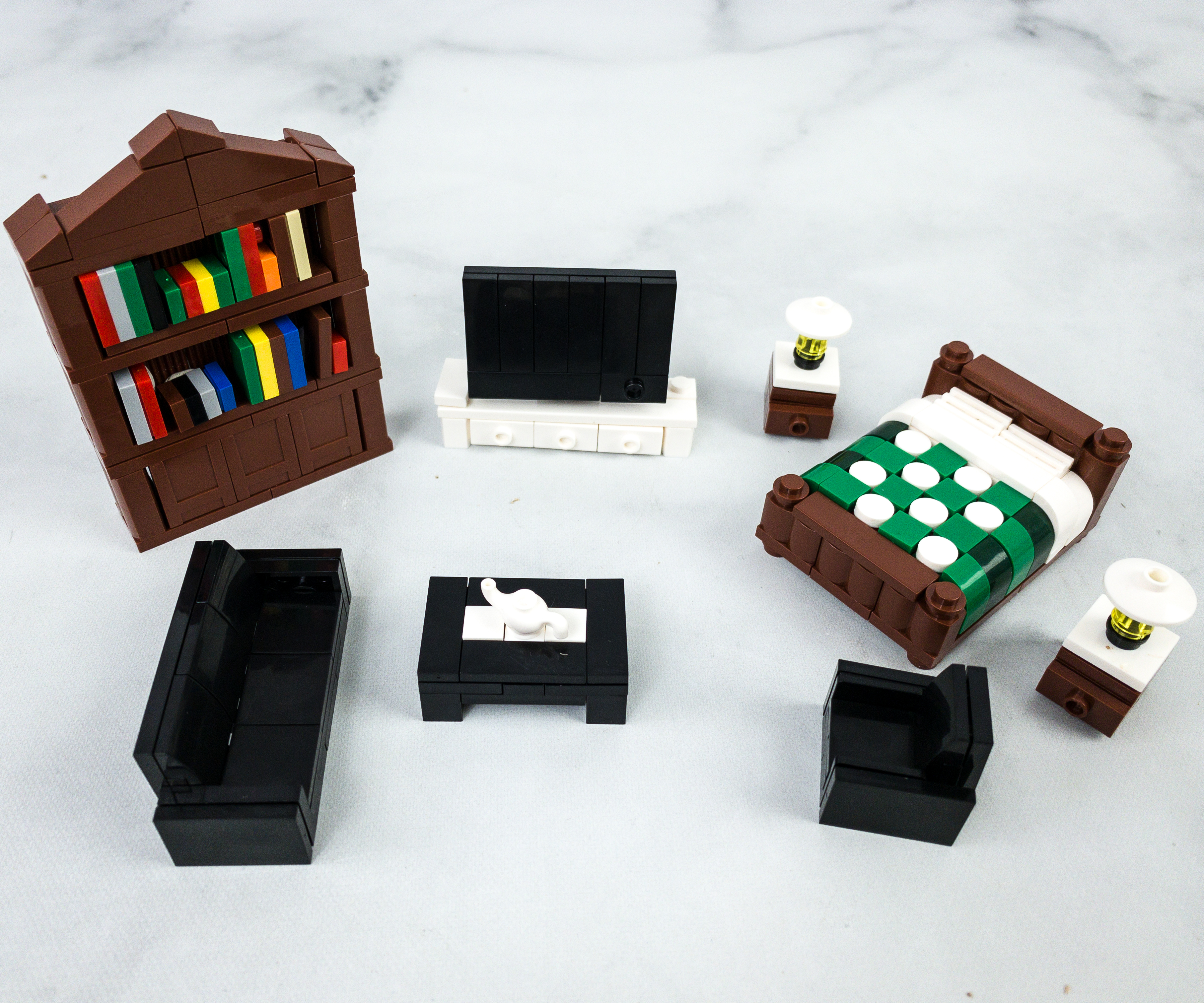 Here are all the Lego furniture! I'm looking forward to placing it in my new Lego apartment!
Apartment Life Kitchen Exclusive 100% LEGO Build Designed by Aaron Newman. The second exclusive Lego build is an Apartment Life Kitchen Set designed by Aaron Newman. He is a designer known for his character and storytelling block creations.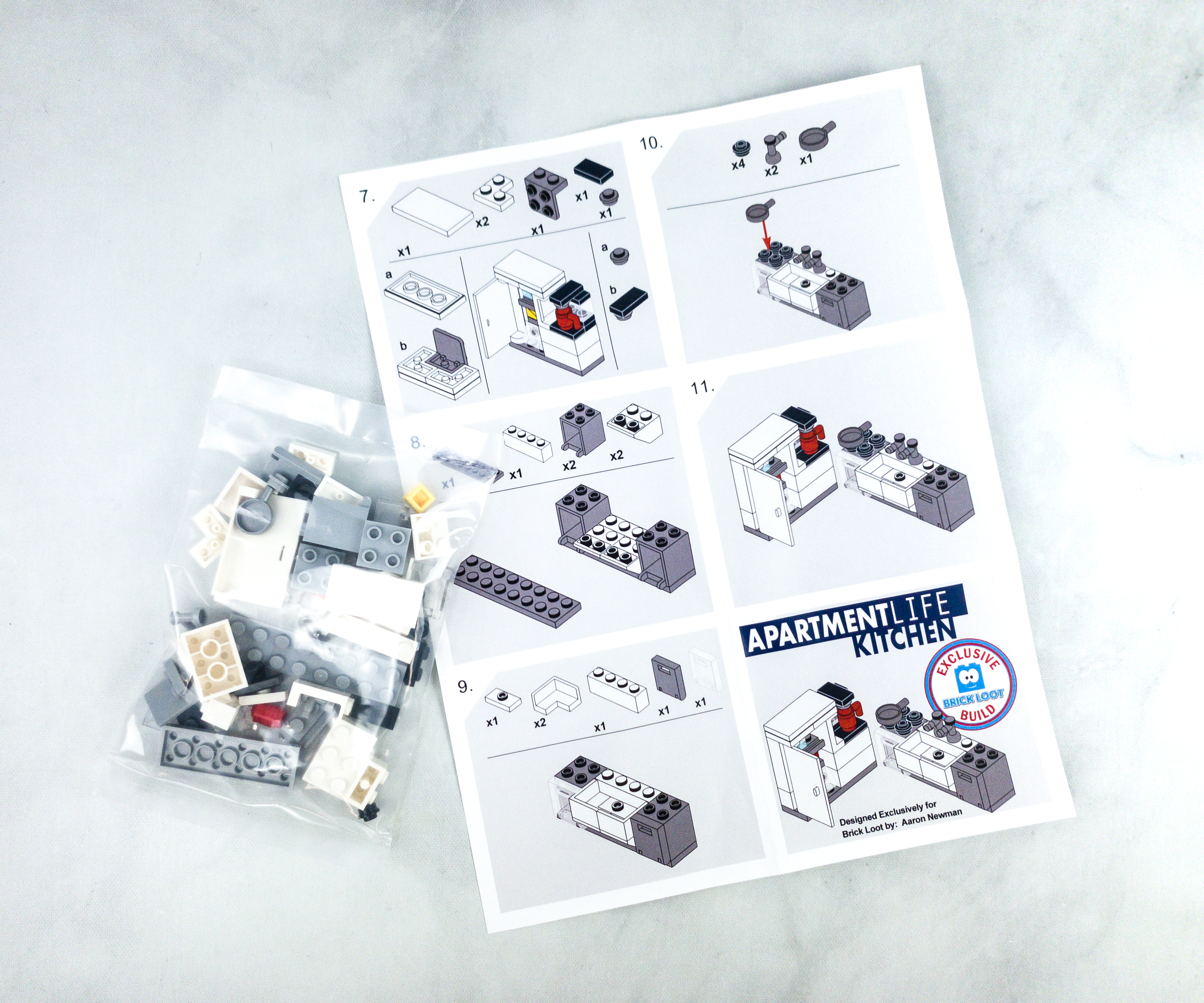 The pack comes with a detailed information sheet and a 47-piece Lego pack!
This Lego build features 2 main kitchen pieces. The first one is a kitchen cabinet with a coffee maker and the other is a kitchen sink with a stove on one side and a utensil cabinet on the other.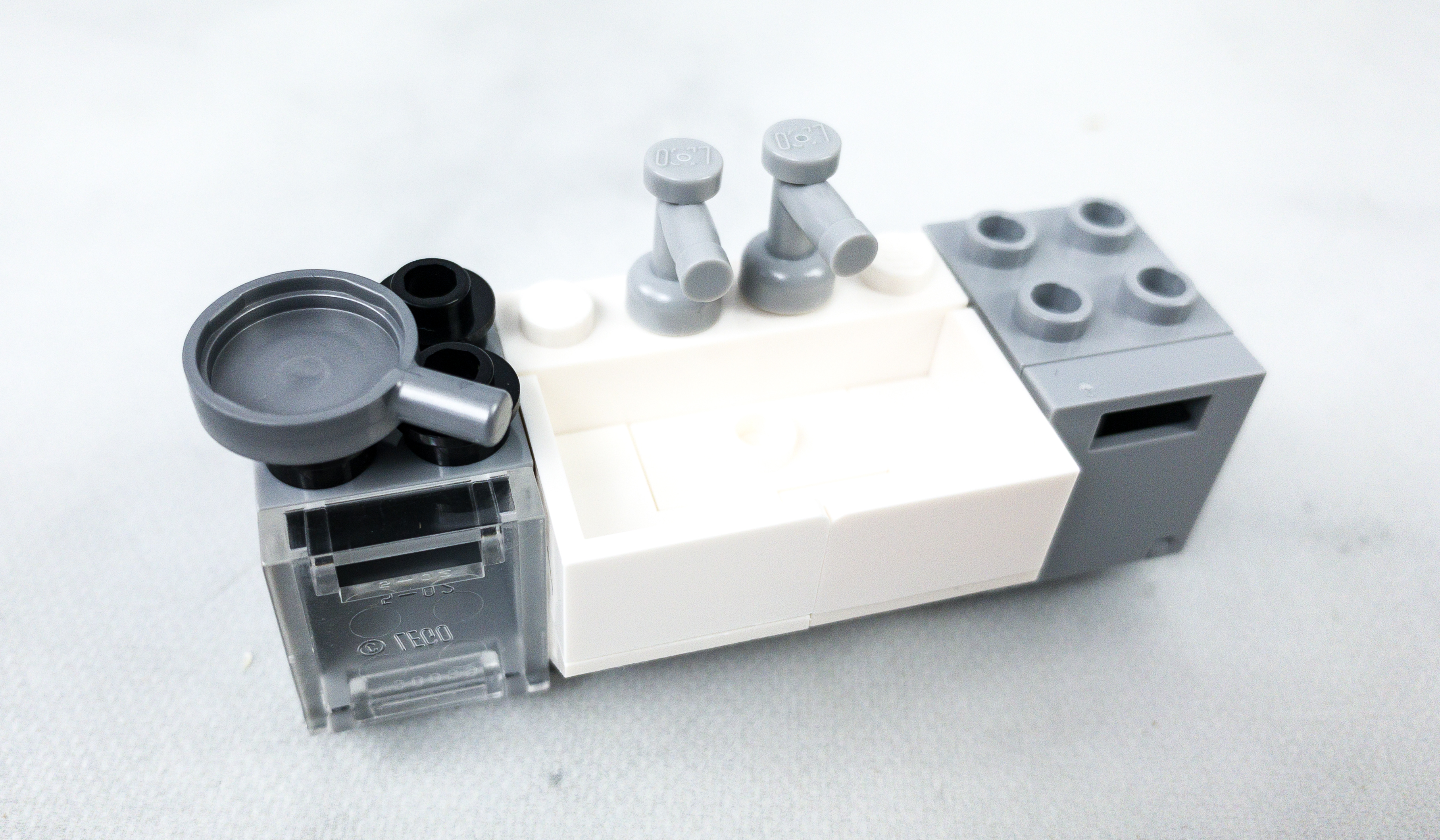 This Lego build is well-detailed. It even features a frying pan and a pair of faucets. So cool!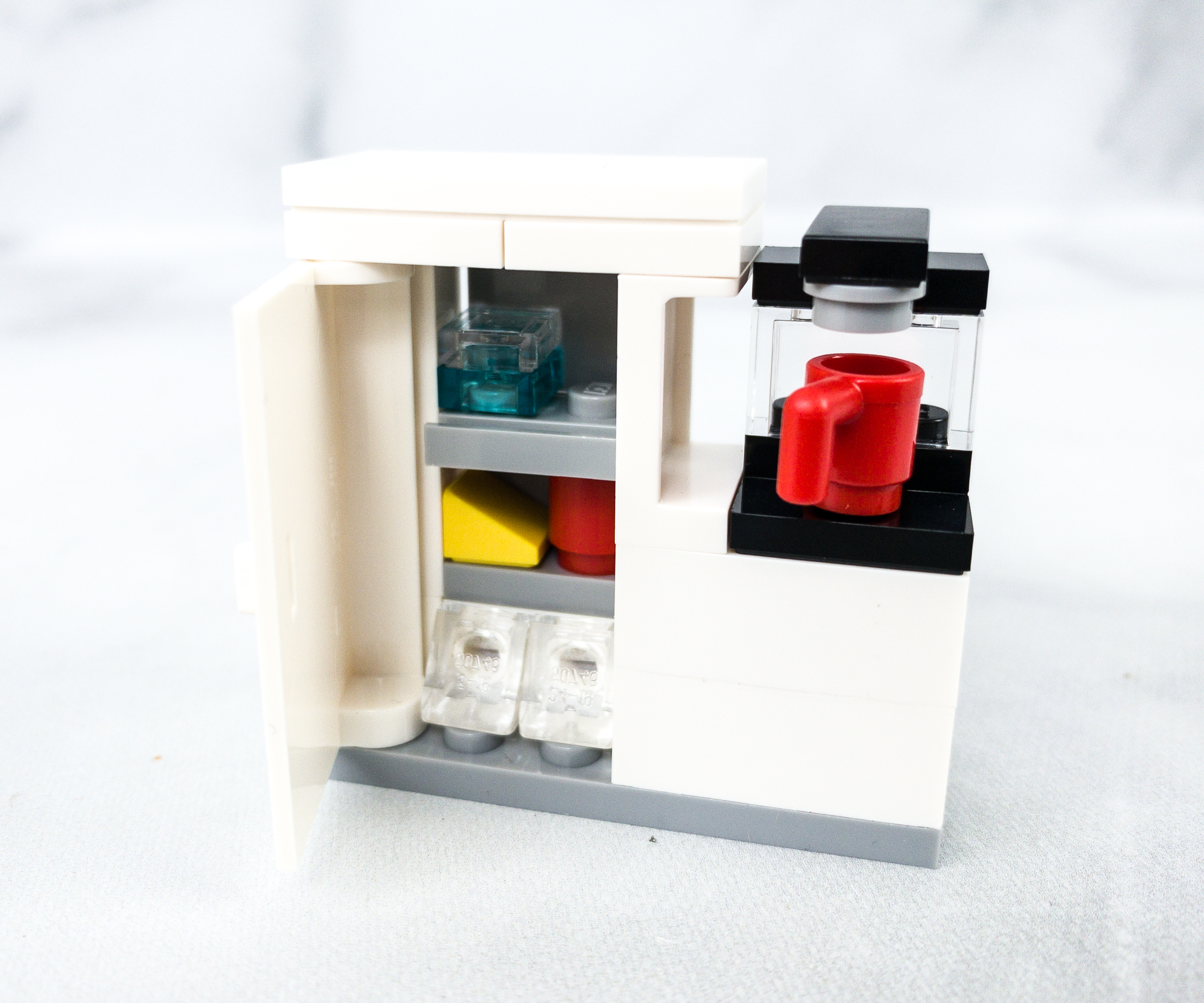 Hidden inside the kitchen cabinet are some utensils for cooking, baking, and dining. We even have a huge red-colored coffee mug!
This month's Brick Loot was fantastic! We have received another impressive curation of high-quality and well-designed Lego builds to add to our collection! Everything fits the theme, and we even have Lego versions of different furniture usually found in an apartment. My kids and I had so much fun putting everything together! This subscription appeals to young and old Lego enthusiasts alike and that's really great!
What do you think about Brick Loot?