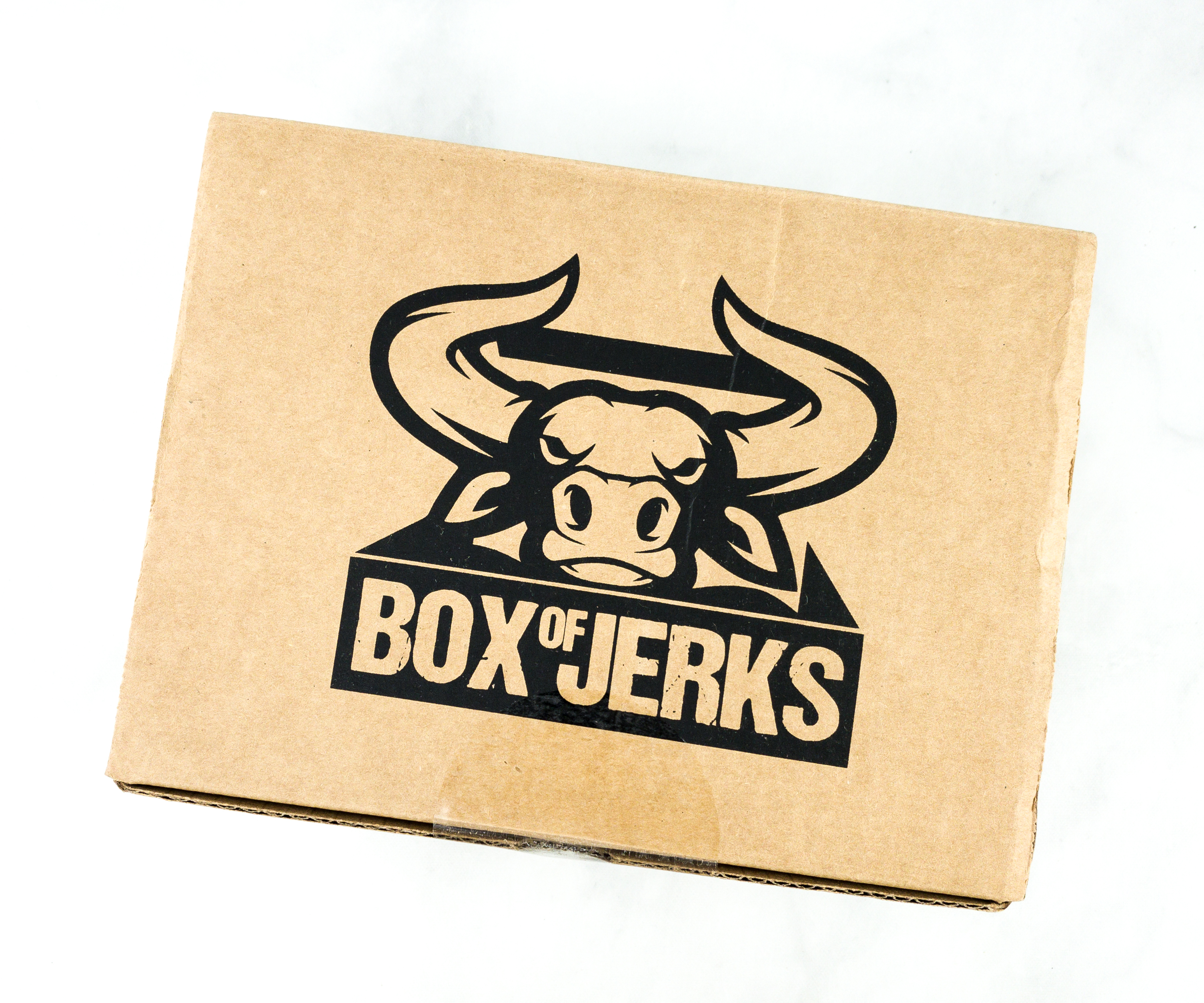 Box of Jerks is a craft jerky snack service that sends top-notch jerky to your door monthly. Every box contains uniquely crafted beef jerky made mostly by regional, small-batch producers that you can not easily find at your local grocery store. This subscription is available in 3 different plans: Little Jerky (3 bags for $22.75), Typical Jerky (5 bags for $34.75), and Big Jerk (7 bags for $50.75)!
This is a review of the Little Jerky Box!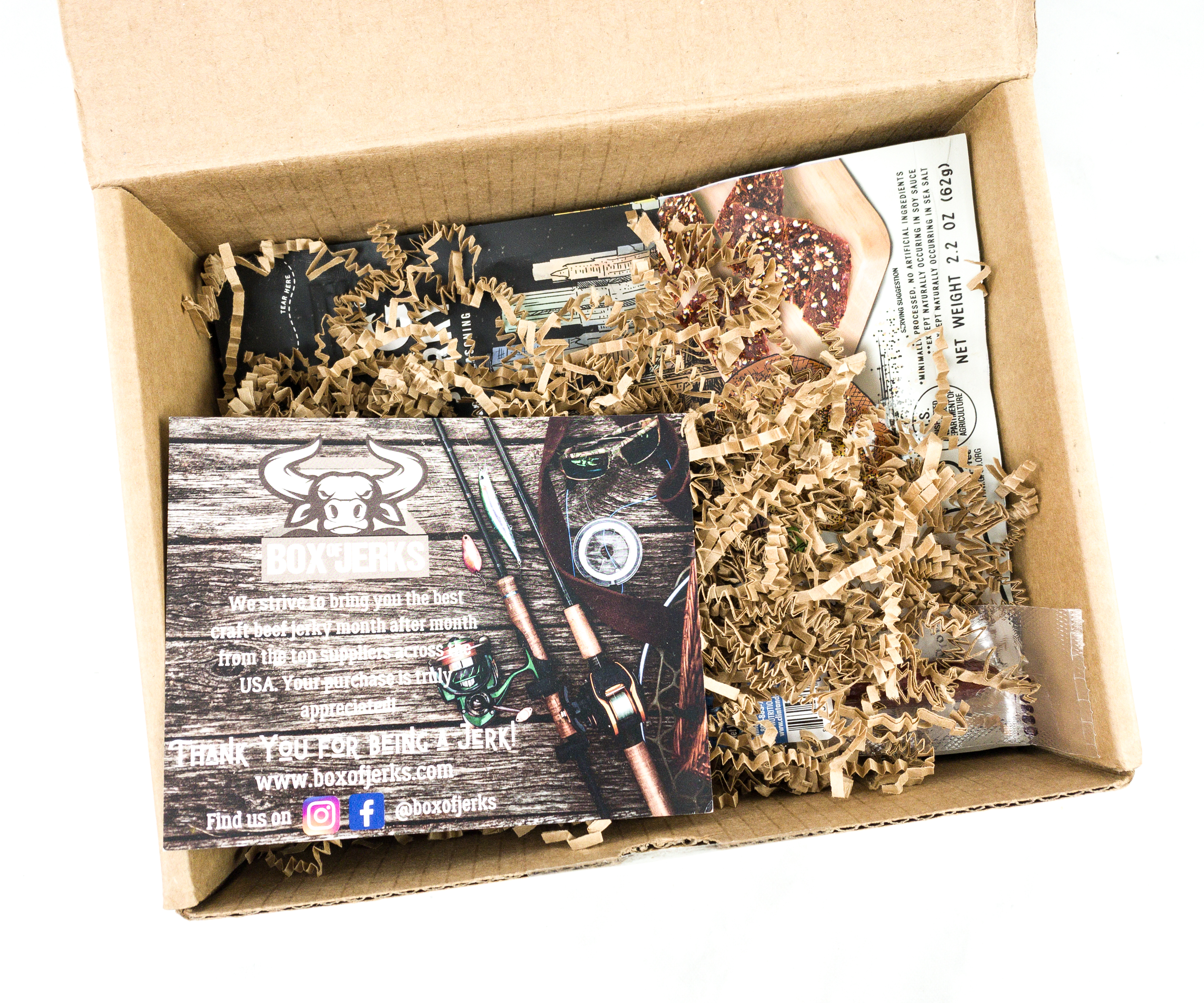 All the items arrived in a simple brown box.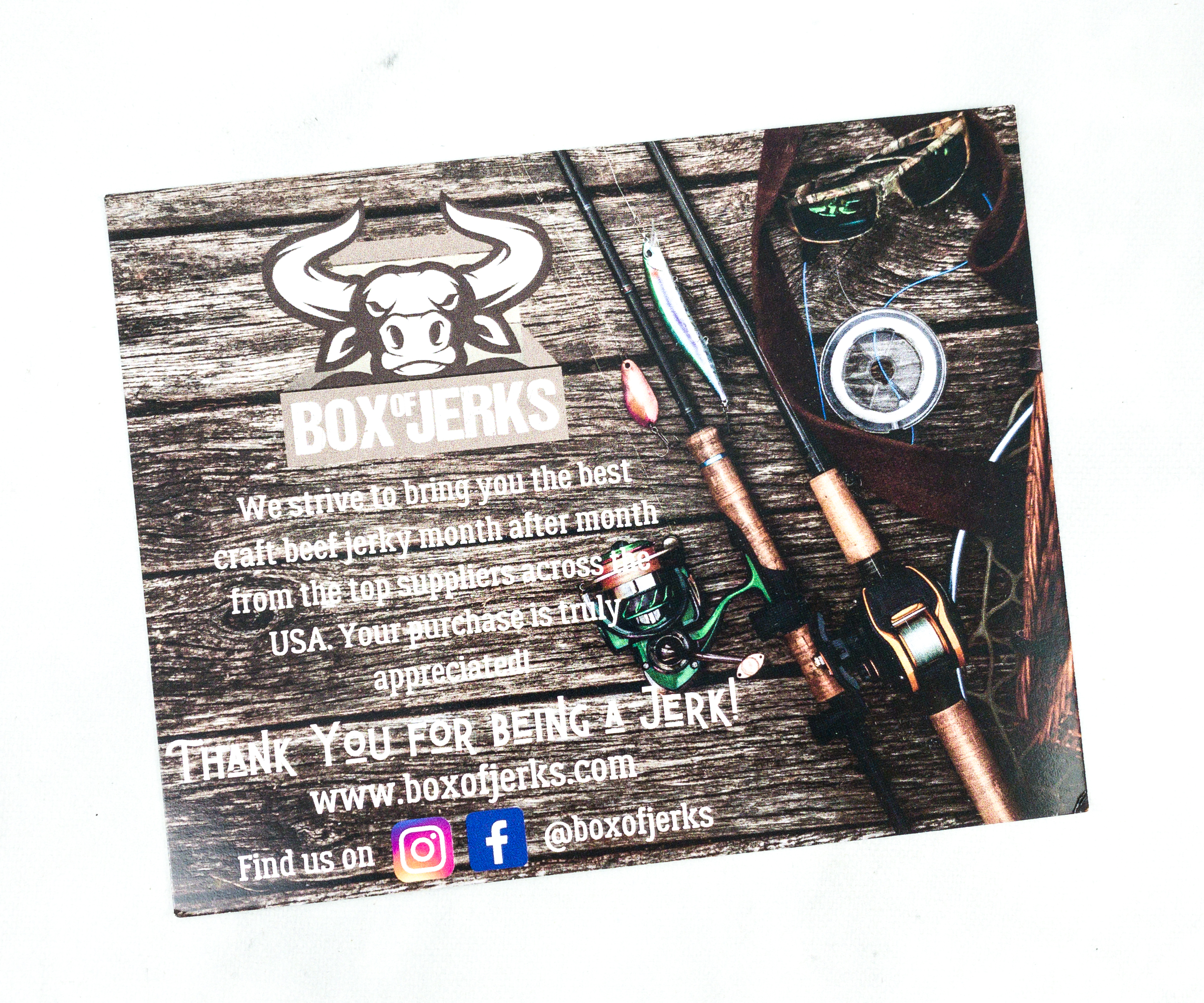 This month's box includes an information card from Box of Jerks!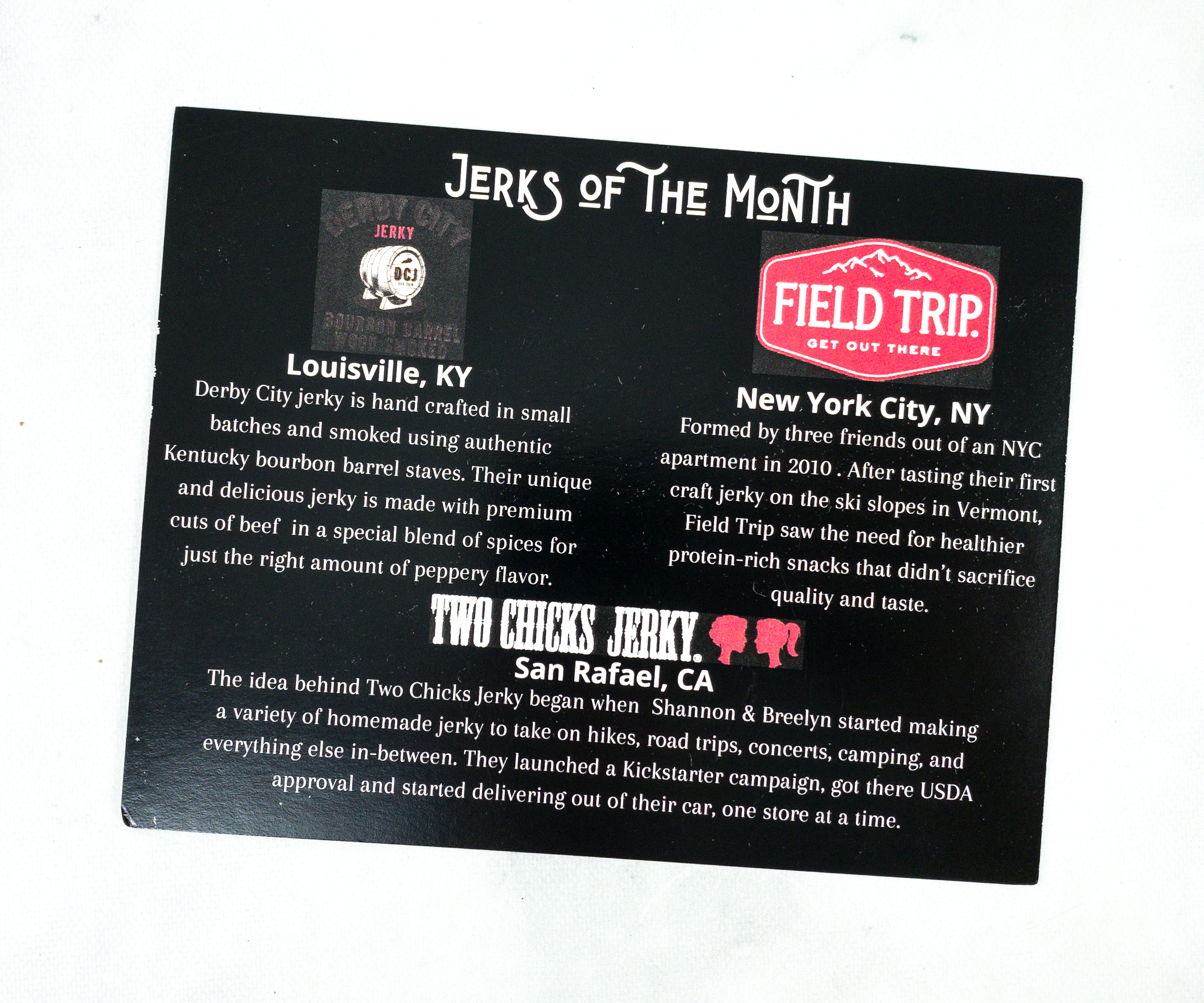 Featured at the back of the card is the Jerks of the Month! For August 2020, it's Derby City Jerky from Kentucky, Field Trip from New York, and Two Chicks Jerky from California.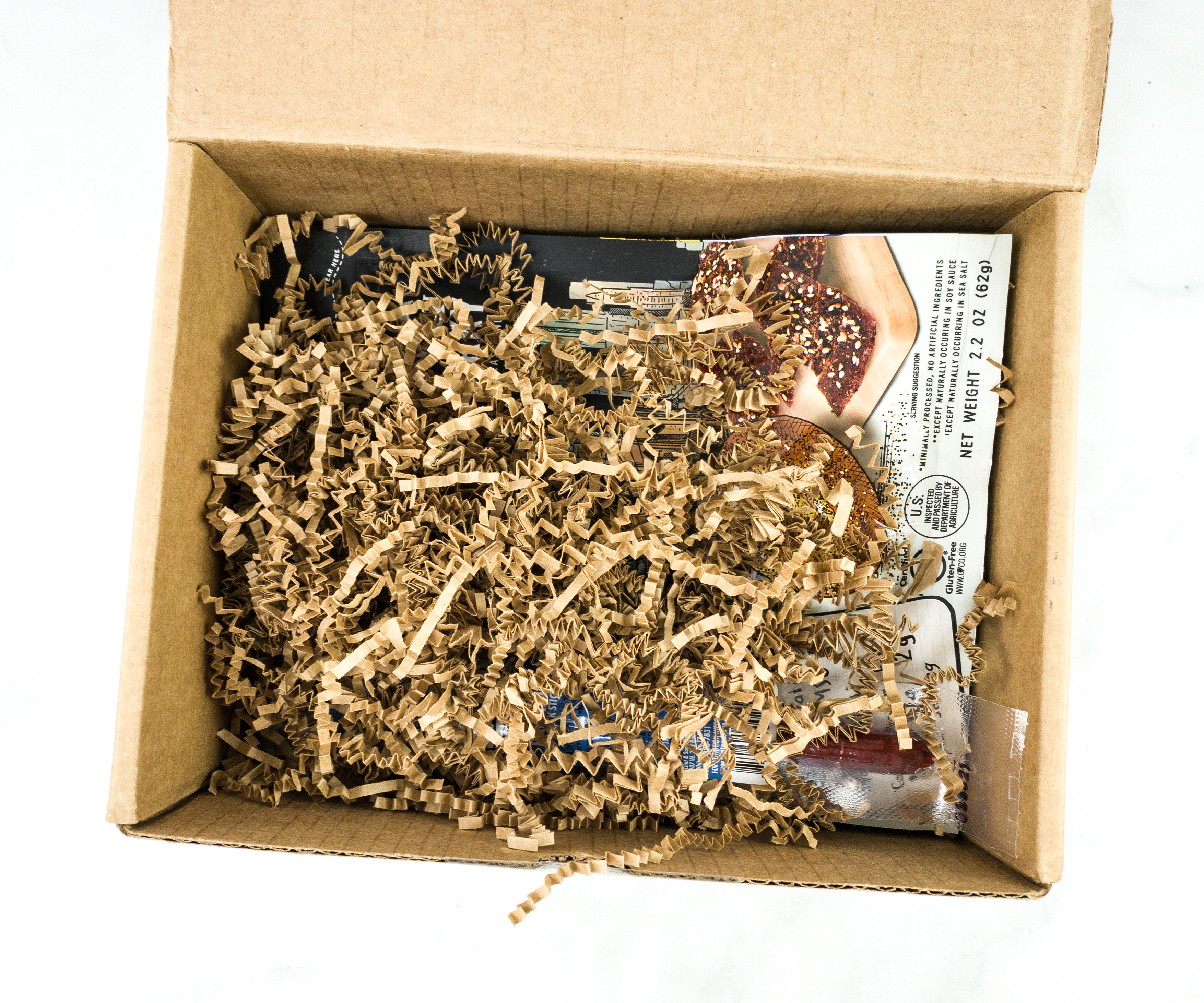 The goodies were also cushioned with squiggles.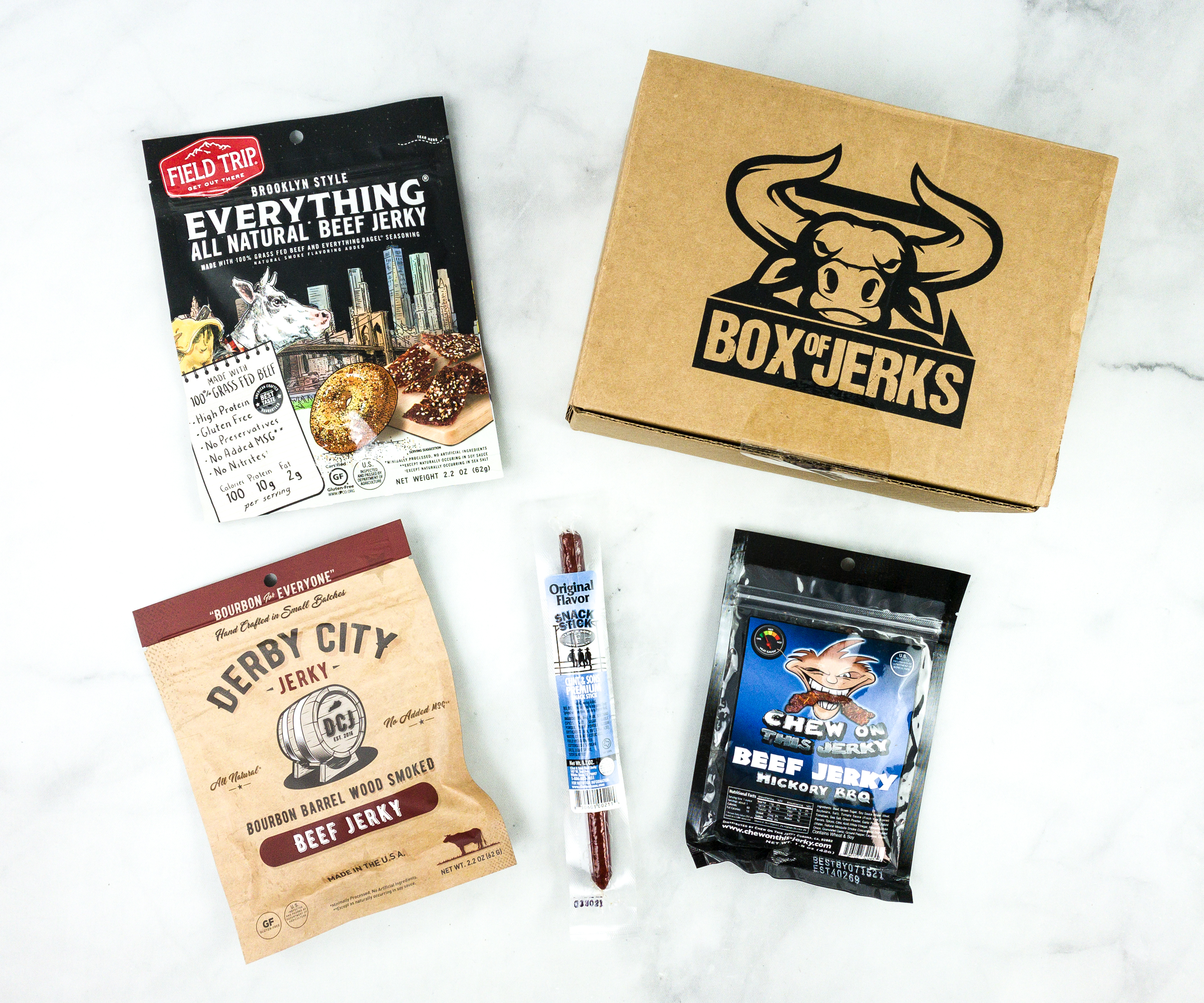 Everything in my August 2020 box!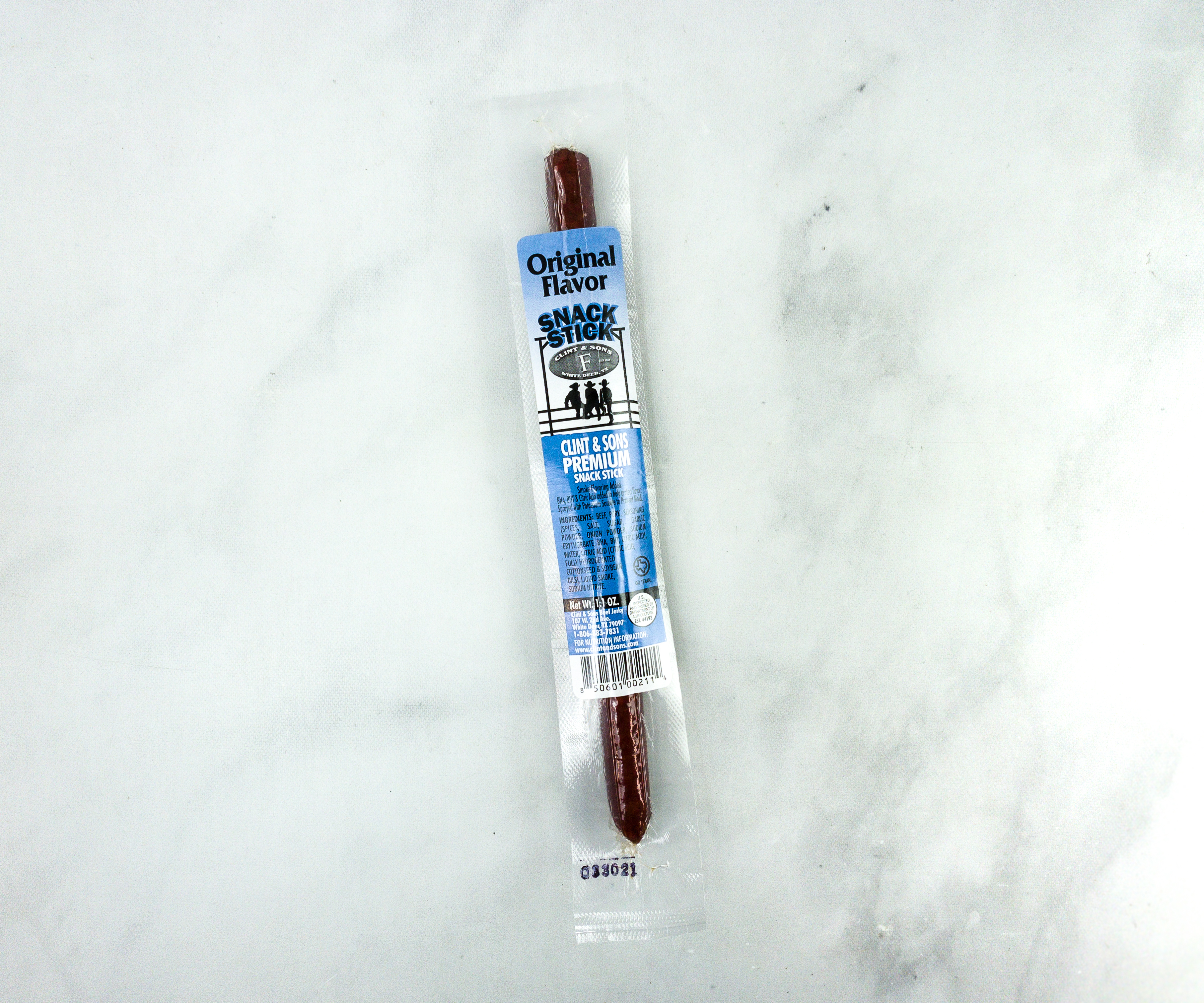 Clint & Sons Snack Stick ($1.30) It's a tasty jerky stick made with real beef and a delectable blend of seasonings that include garlic powder and onion powder. This stick snack also contains sodium nitrate and a classic smoky flavor.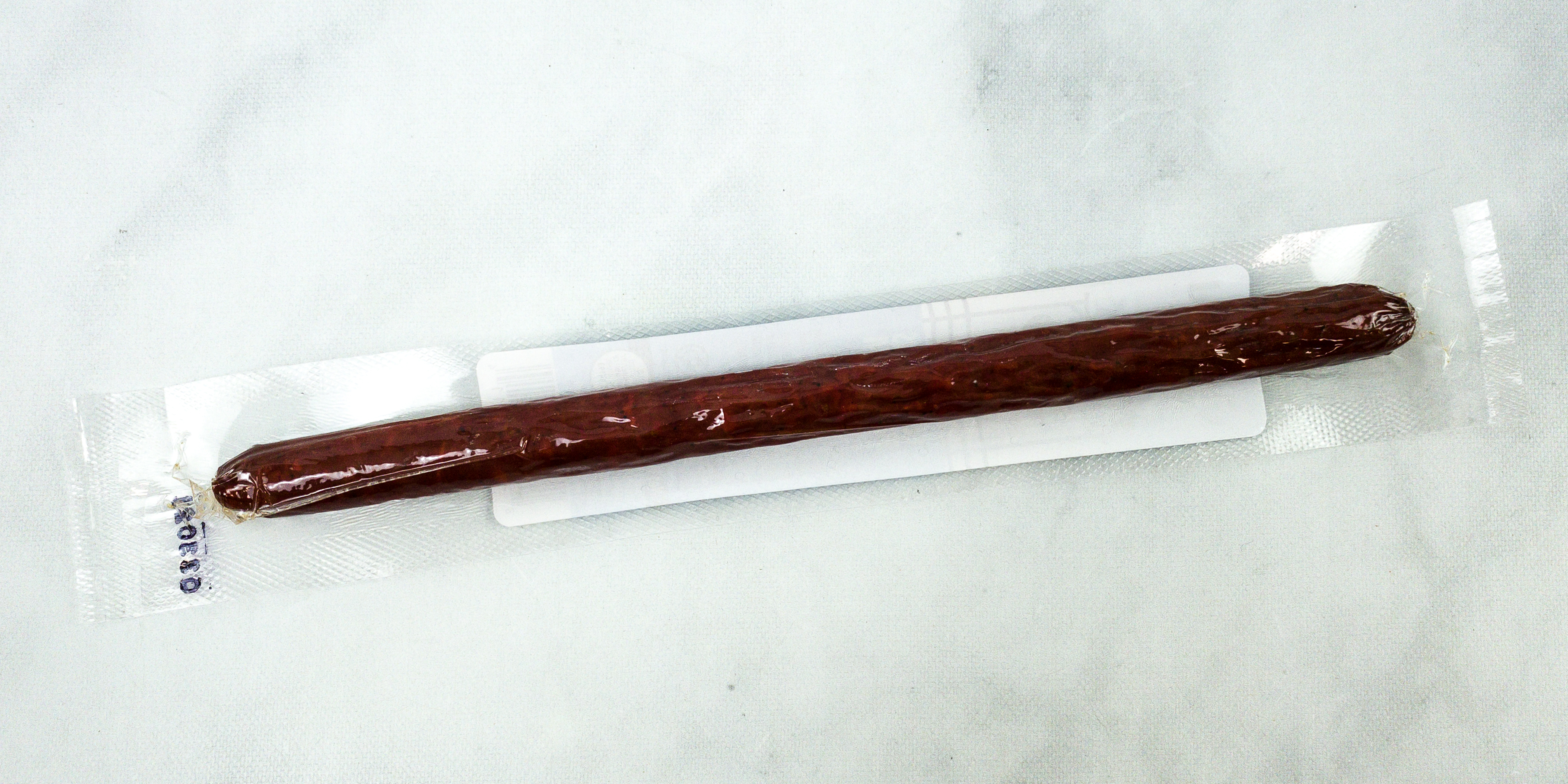 This jerky stick is handy and flavorful. Plus, it features a nice texture that isn't greasy!
Derby City Beef Jerky ($5.99) It's an all-natural, gluten-free jerky! They used premium cut beef and marinated them using their special blend of spices then smoked over the Kentucky bourbon barrel staves.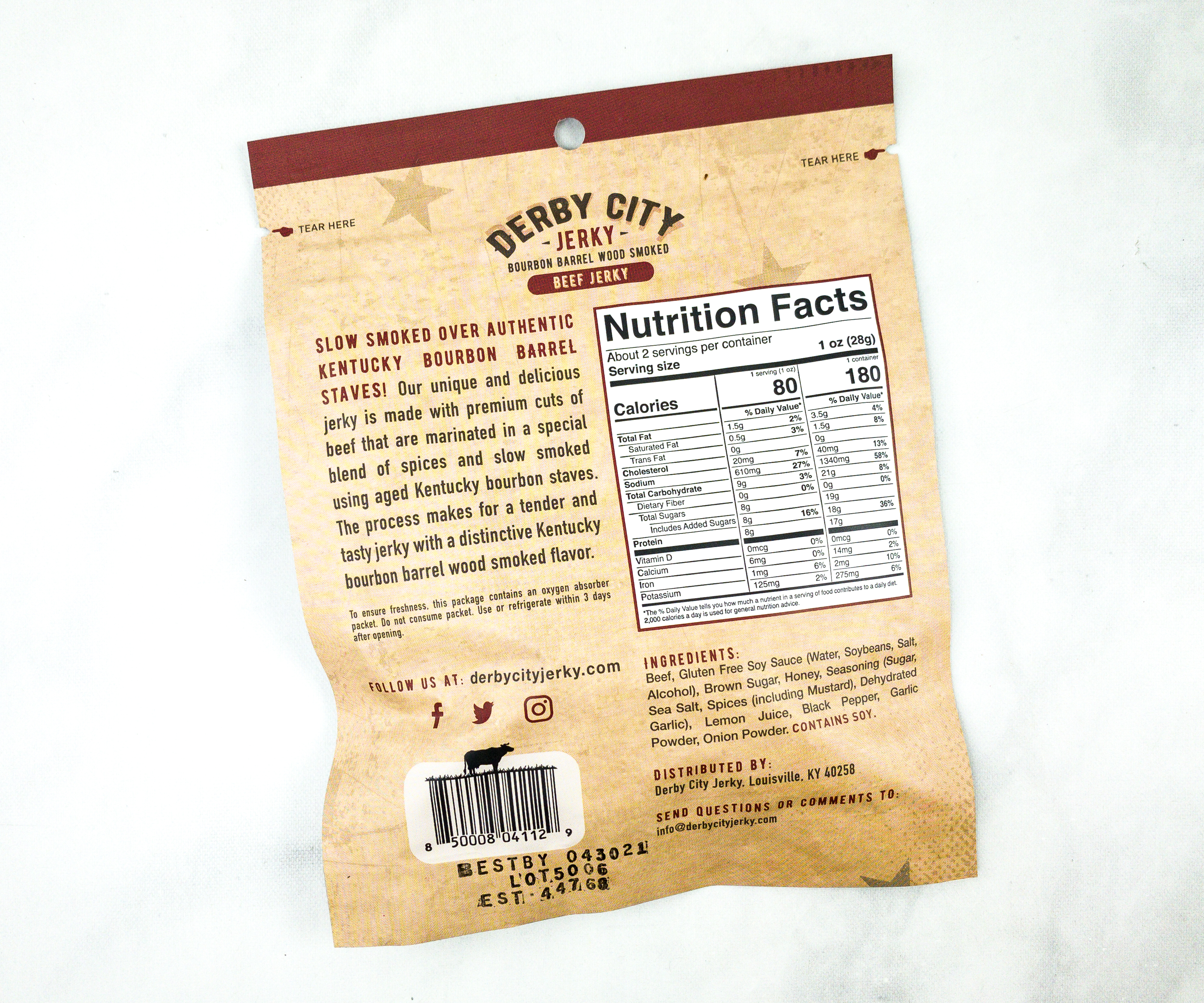 Ingredients include gluten-free soy sauce, lemon juice, brown sugar, honey, black pepper, onion powder, and garlic powder.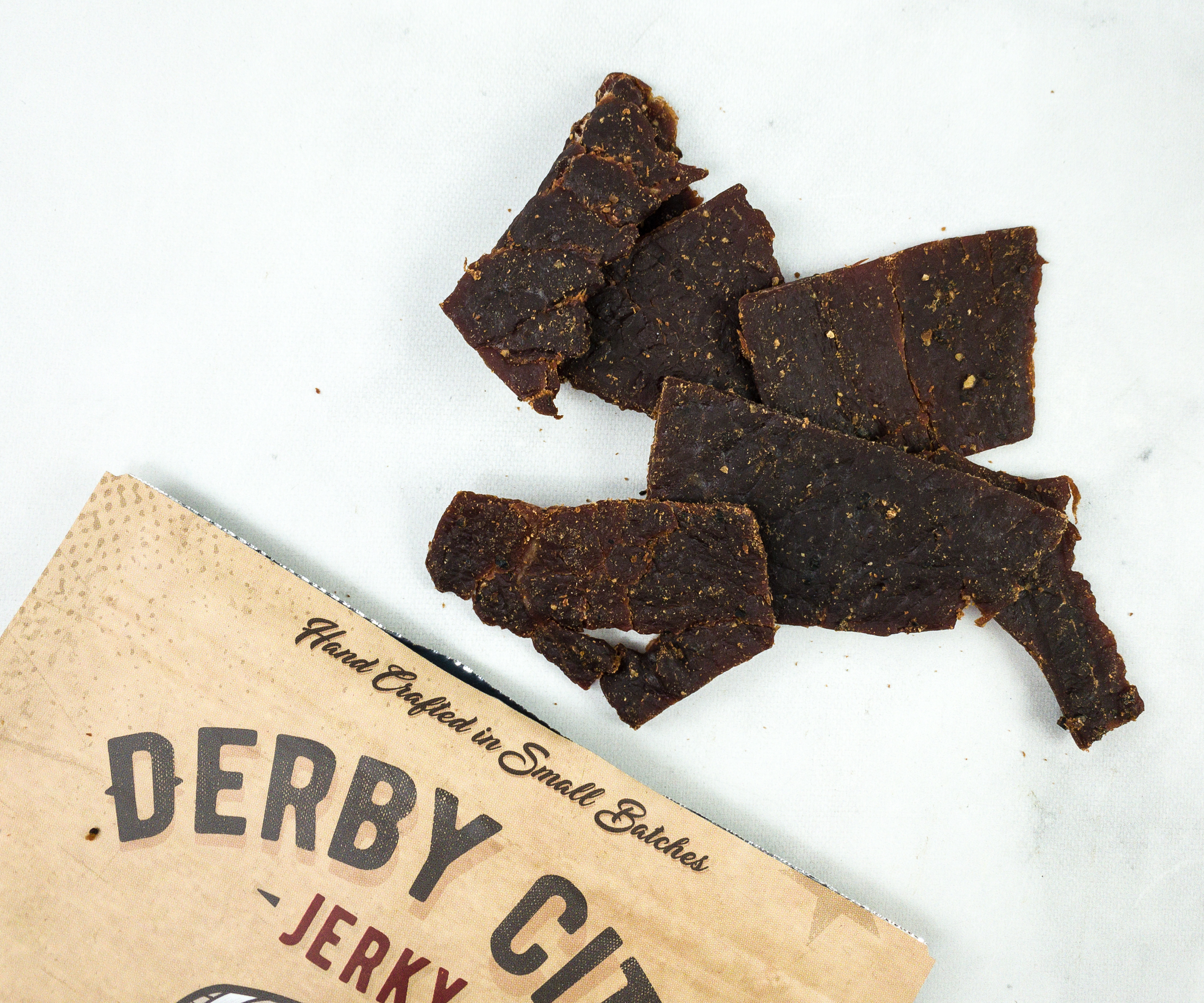 These cuts were tender and not crumbly. I could really taste the beefiness in every bite, with a smoky twist that just gets more addicting the more you chew on it!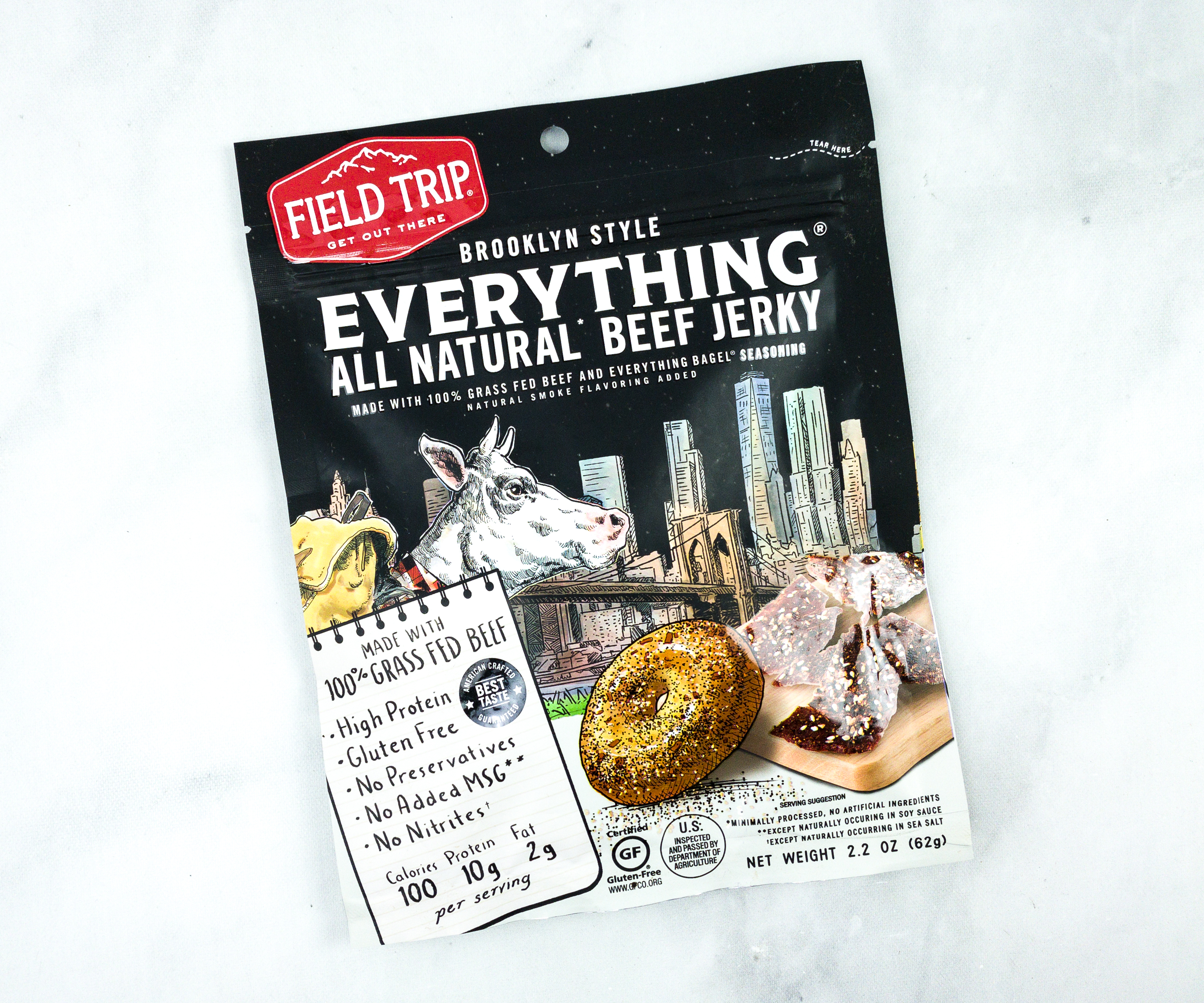 Field Trip Beef Jerky ($5) This is a Brooklyn style beef jerky and one of the best I've tasted! They used high-quality beef and marinated it with their special Brooklyn style bagel flavor.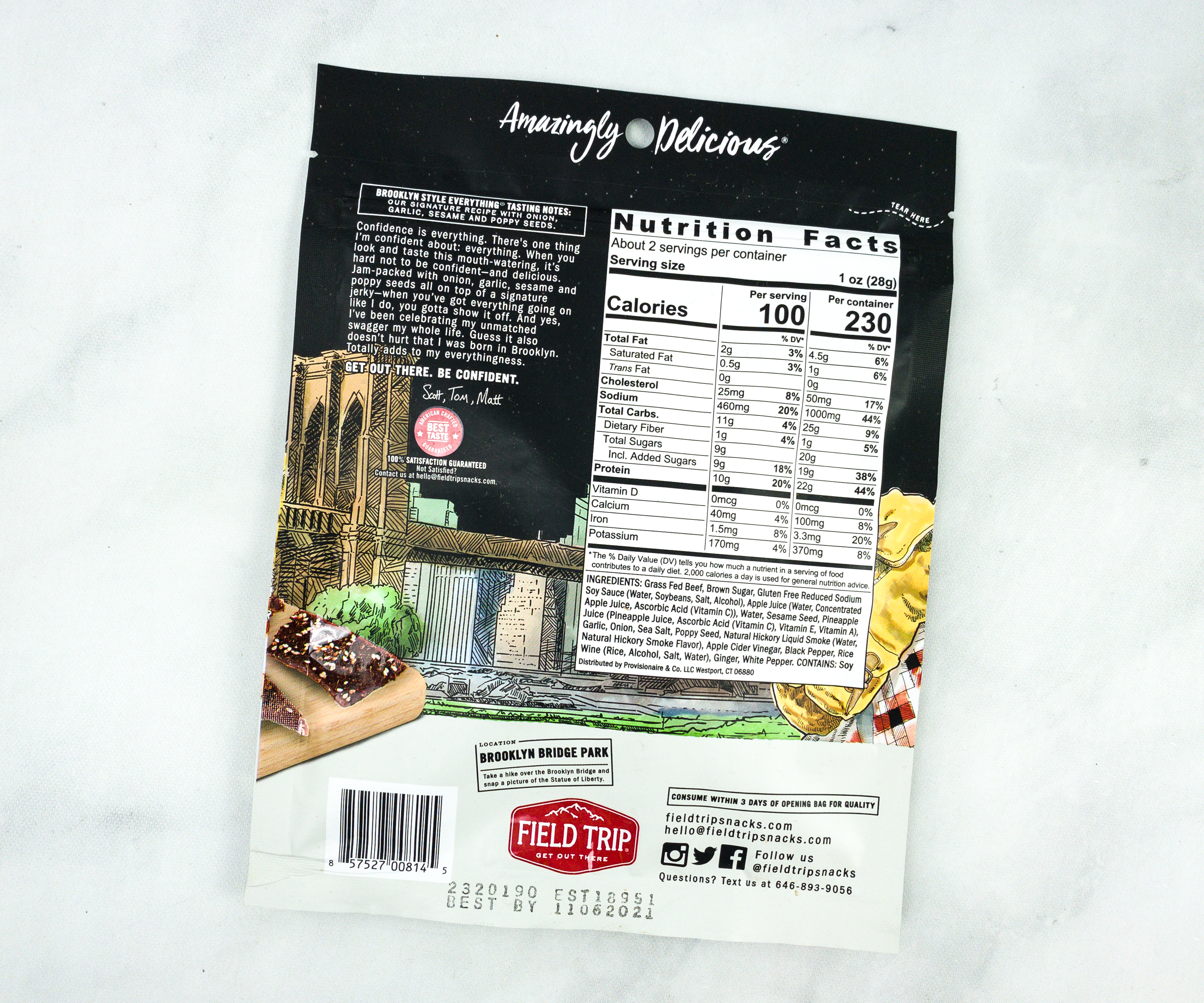 This bag of jerky is certified to be gluten-free and dairy-free. It doesn't contain any preservatives or artificial flavors either.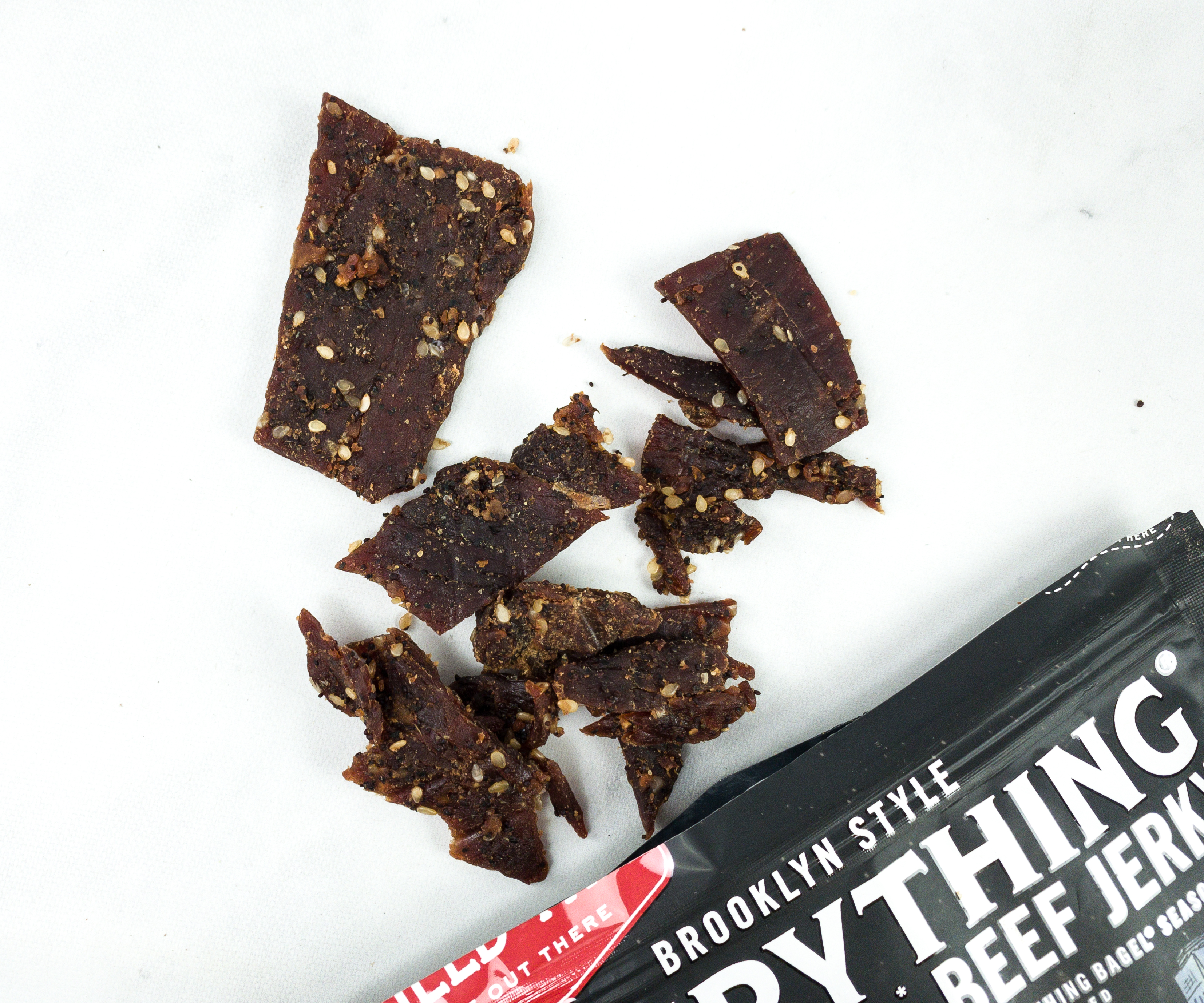 This bag has smaller jerky cuts but they're definitely big and bold in flavor. The blend of onion, garlic, sesame, and poppy seeds is really good!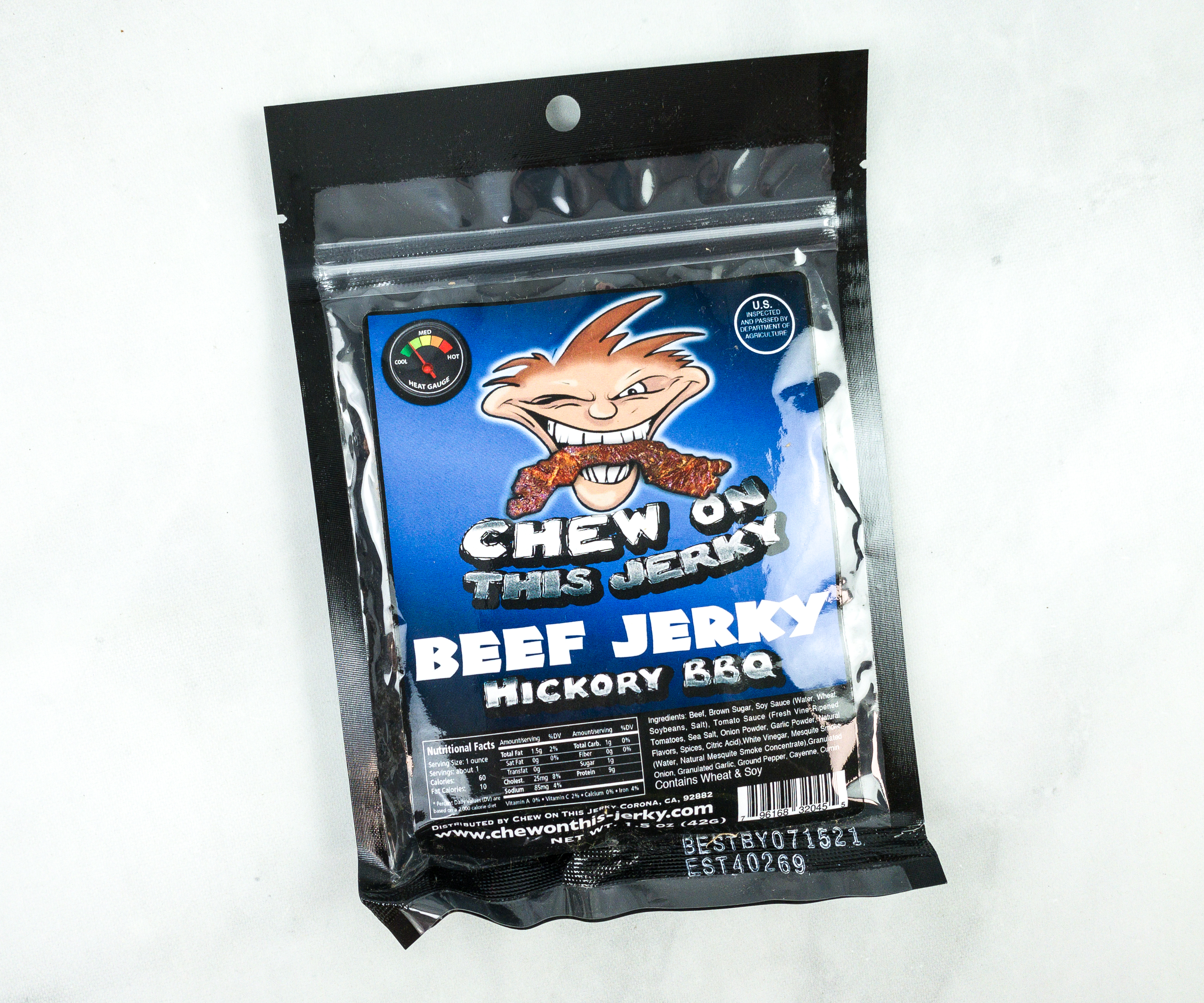 Chew On This Jerky Beef Jerky in Hickory BBQ ($3.75) This next bag of jerky is for fans of barbecue flavor!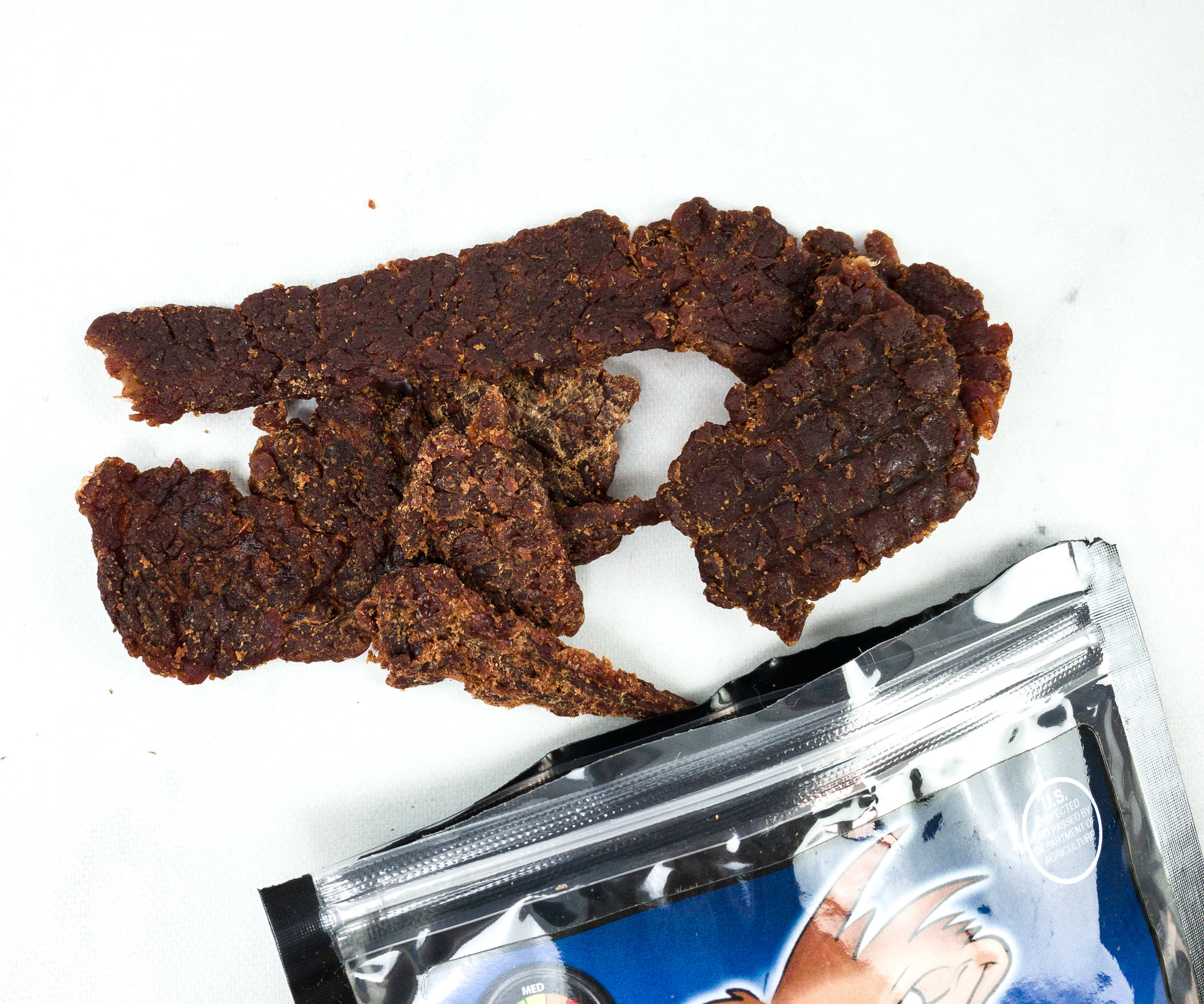 The jerky was chewy and flavorful! It retained the meat's natural beefiness and it was balanced with the sweet and savory flavors of hickory BBQ.
Jerky snacks are great to munch on when you need some protein boost or a simple but filling snack. All three jerky bags I received this month were so good! As soon as I took a bite of each, I knew that they were made only with high-quality ingredients because they were not stringy, unlike regular jerky you find in groceries. The selection of flavors is also great. They didn't just stick to the classic smoky jerky we know but also introduced us to new flavors! They even included an extra jerky stick snack, which was also quite tasty. If you love jerky, look no further because this subscription delivers your favorite beefy snacks straight to your door! You will get to taste different jerky flavors from all over the country without leaving home!
What do you think of this box?