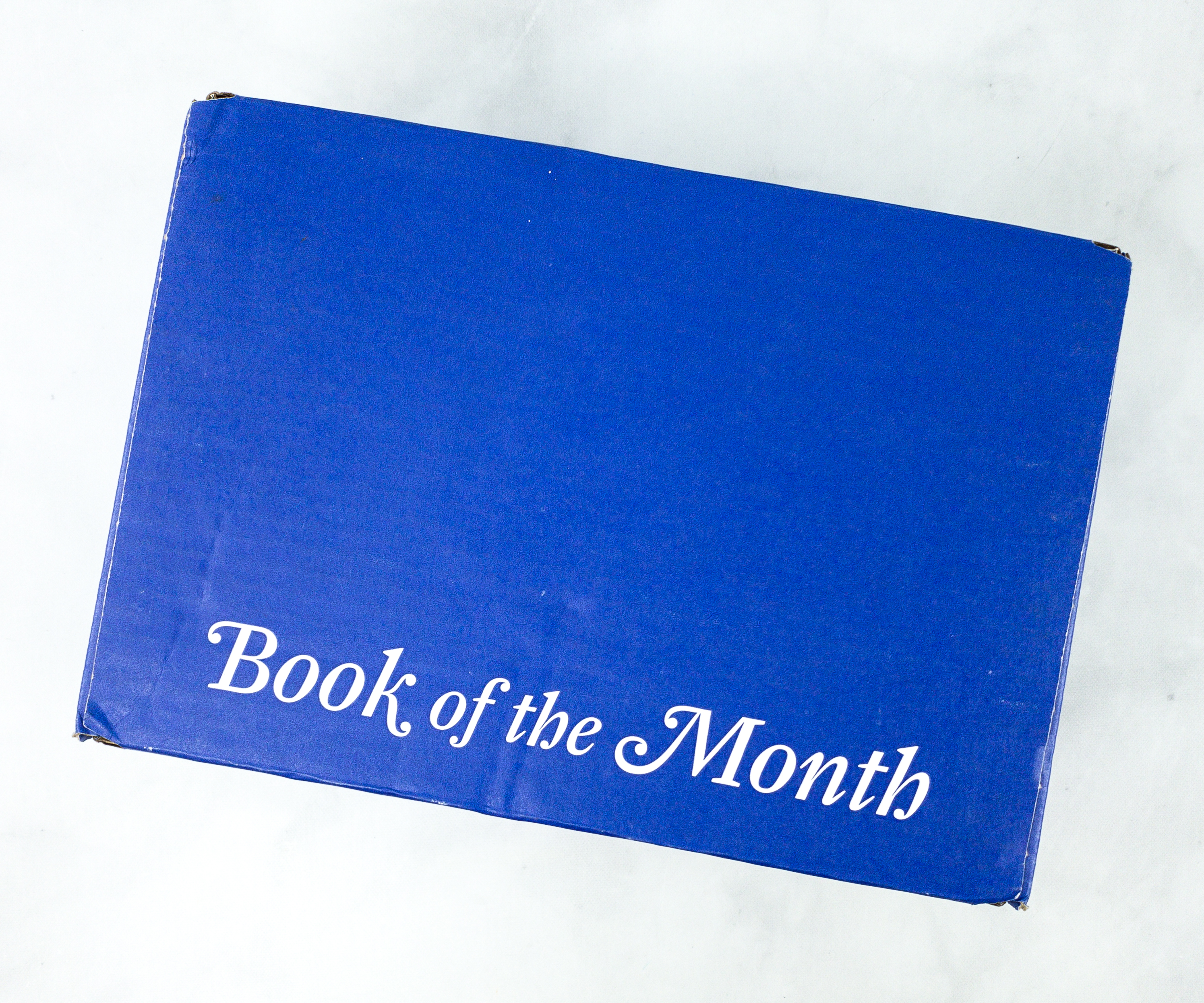 Book of the Month Club is a monthly book subscription box. Each month, their panel of judges selects 5 books, which they announce on the first of the month, and members have six days to decide which book (or books) they would like to receive. One book per month is included in the membership fee, and members can purchase up to two additional books each month for $9.99 per title. The subscription price is $14.99 per month.
DEAL: Book of the Month has a new deal to get your first book for $9.99 when you use this link at checkout!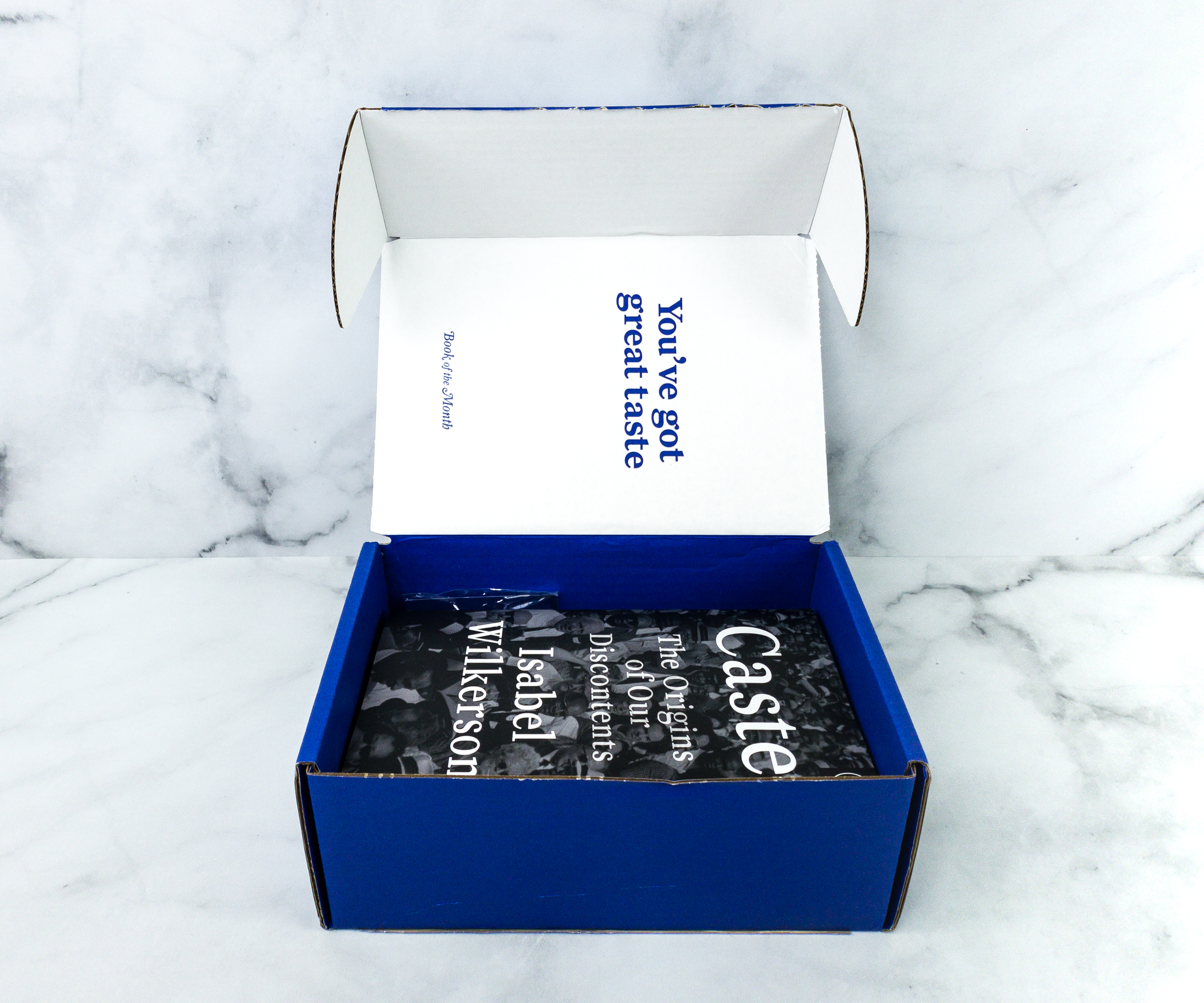 The book arrived in a sturdy blue box. The inner cover of the box says "You've got great taste."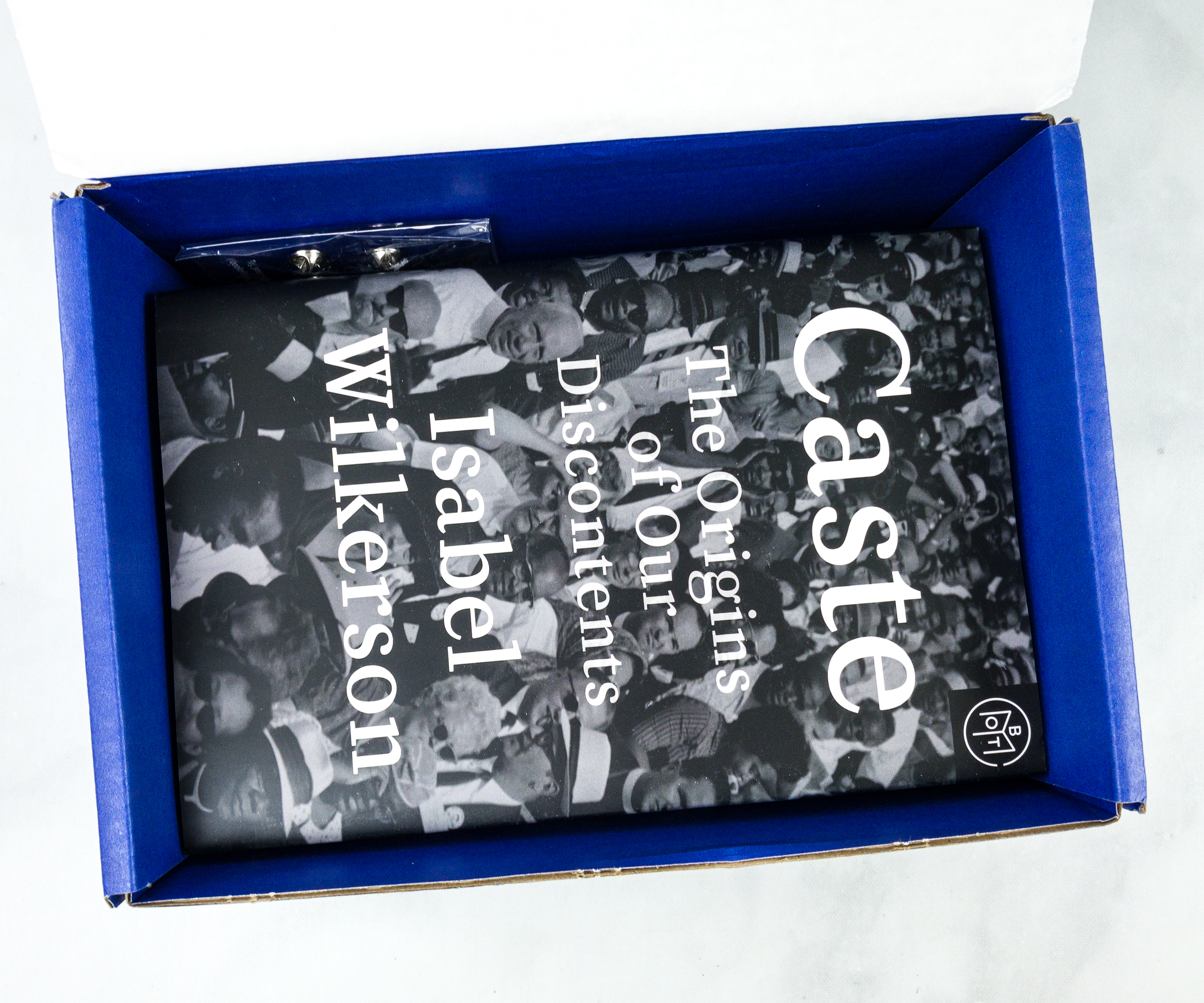 The book fits exactly into the box!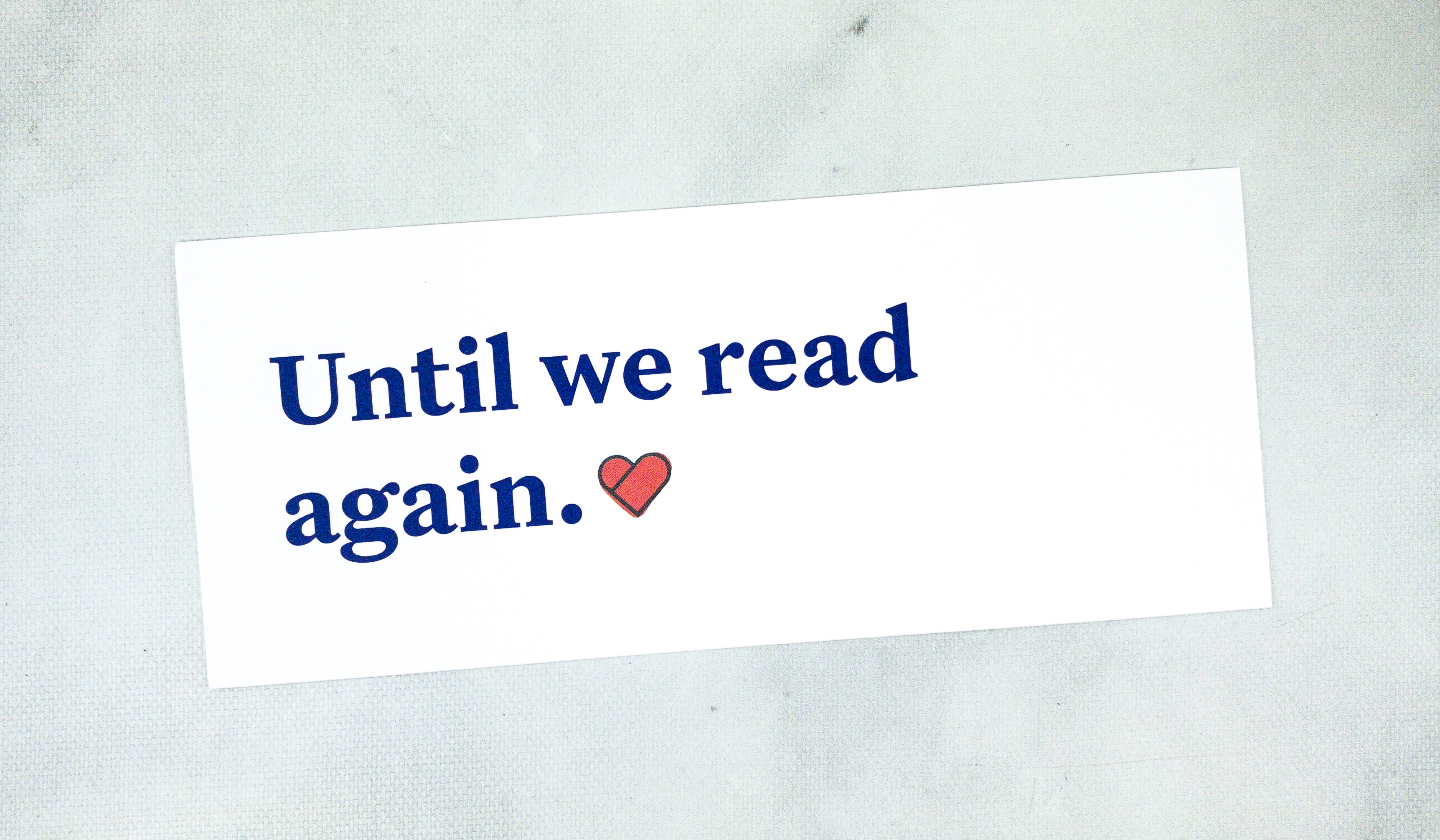 There's also a bookmark that says "Until We Read Again."
The back has the Book of the Month branding.
Everything in my box!
The Book of the Month subscription includes one book per month. You can add on extra titles for $9.99 per book!
Piranesi by Susanna Clarke ($23.49)
From the New York Times bestselling author of Jonathan Strange & Mr Norrell, an intoxicating, hypnotic new novel set in a dreamlike alternative reality.

Piranesi's house is no ordinary building: its rooms are infinite, its corridors endless, its walls are lined with thousands upon thousands of statues, each one different from all the others. Within the labyrinth of halls an ocean is imprisoned; waves thunder up staircases, rooms are flooded in an instant. But Piranesi is not afraid; he understands the tides as he understands the pattern of the labyrinth itself. He lives to explore the house.

There is one other person in the house-a man called The Other, who visits Piranesi twice a week and asks for help with research into A Great and Secret Knowledge. But as Piranesi explores, evidence emerges of another person, and a terrible truth begins to unravel, revealing a world beyond the one Piranesi has always known.

For readers of Neil Gaiman's The Ocean at the End of the Lane and fans of Madeline Miller's Circe, Piranesi introduces an astonishing new world, an infinite labyrinth, full of startling images and surreal beauty, haunted by the tides and the clouds.
The back features the BOTM logo, and it also categorizes the book as a Fantasy Read.
They described this short novel as "the perfect world for introverts" and that had me curious!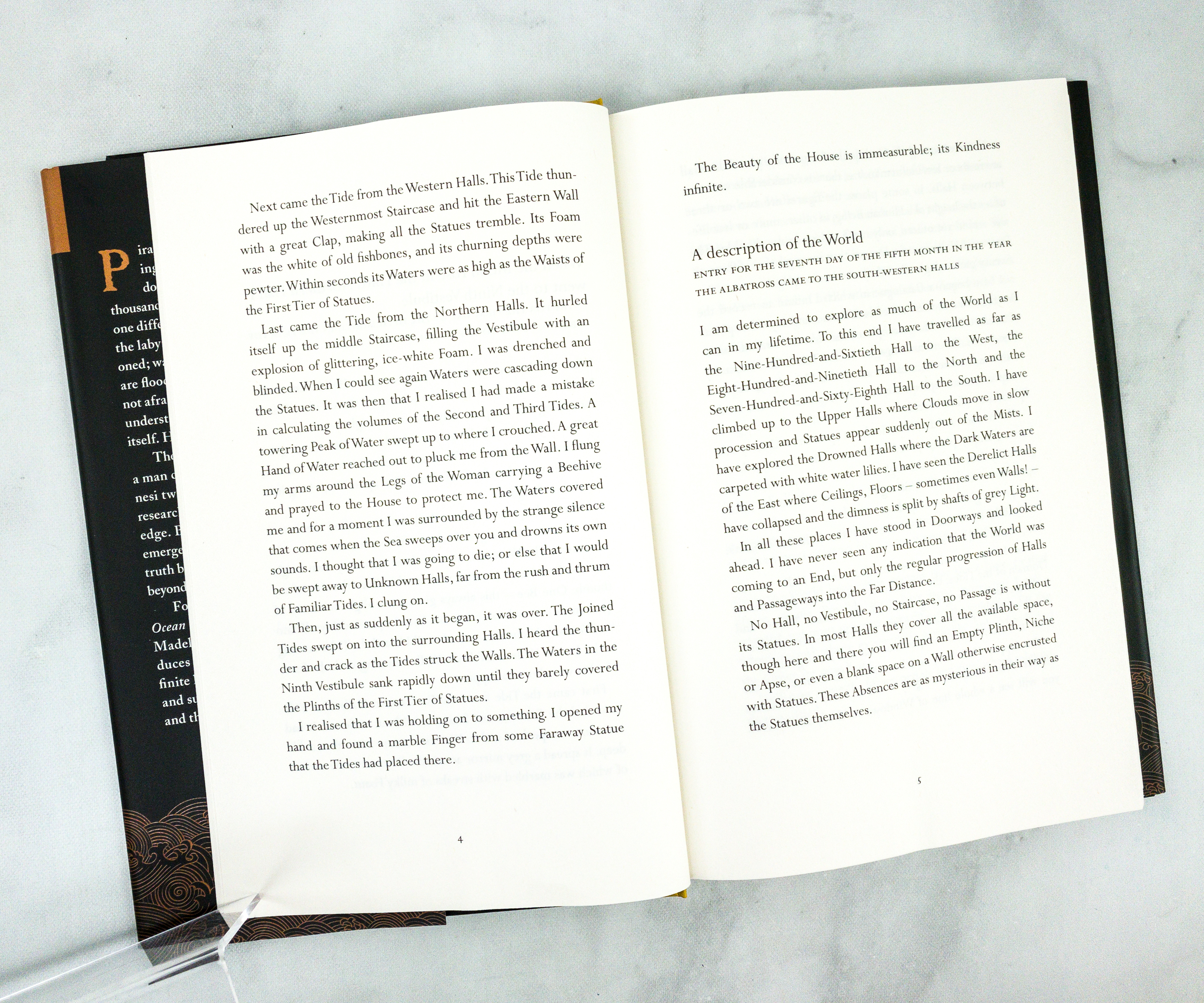 Piranesi lives in a house with endless corridors, infinite rooms, and walls lined with thousands of different statues. Within the labyrinth of halls, there is an ocean, waves thunder up staircases, and rooms easily get flooded. It's a really different world, but Piranesi sure understands the tides as he also understands the pattern of the labyrinth itself.
Aside from Piranesi, another person lives in the house, and he is called "The Other". He visits Piranesi twice a week and he asks for his help with research into A Great and Secret Knowledge, but as Piranesi explores more, evidence shows of another person, and he discovers that there's another world that is beyond what he knows. The story is great, you just have to commit to reading it to fully understand its beauty. The novel may be shorter than most, but the mystery is great and I didn't want to put the book down until it's done.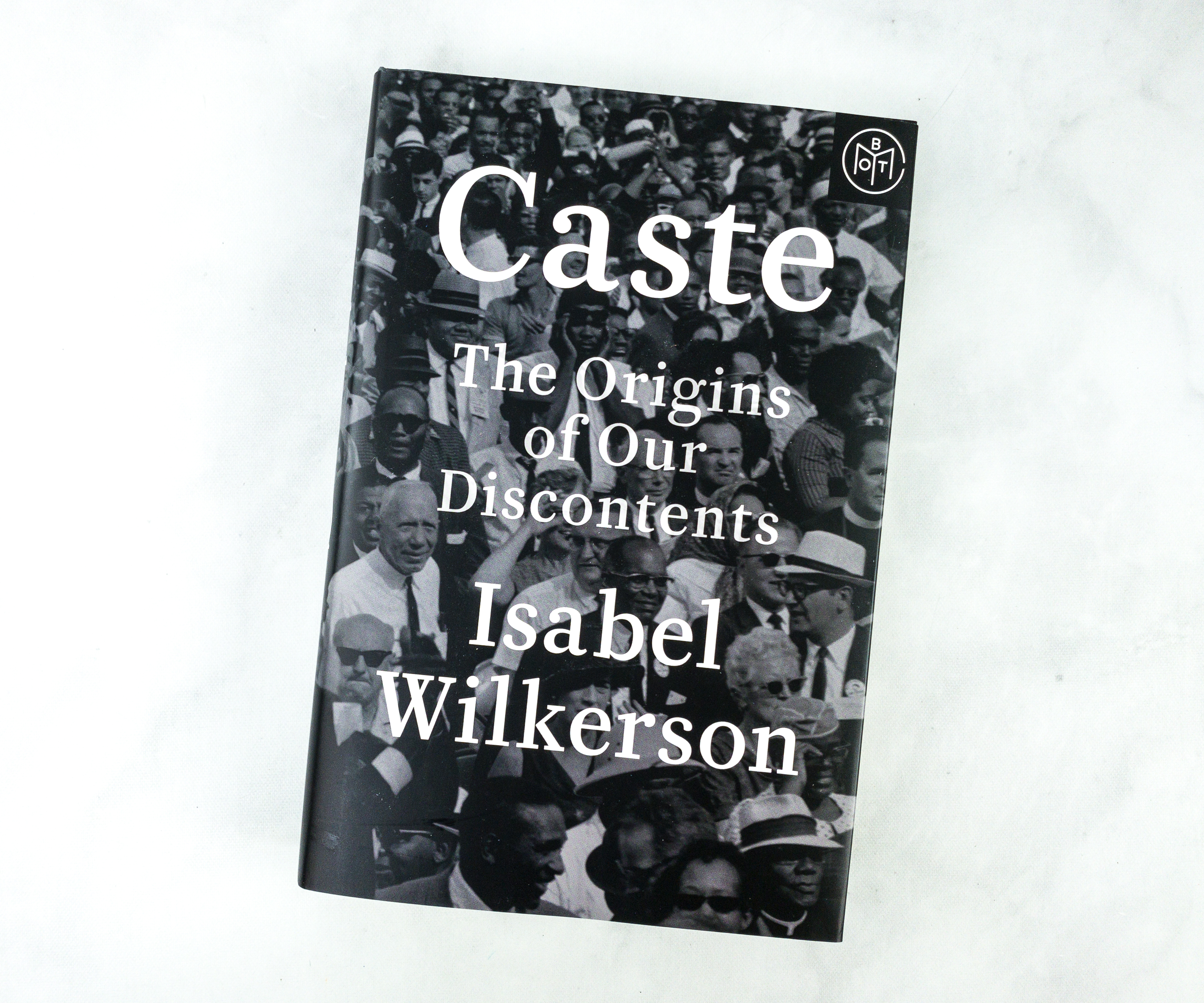 Caste: The Origins Of Our Discontents by Isabel Wilkerson ($19.20)
NEW YORK TIMES BESTSELLER • OPRAH'S BOOK CLUB PICK • The Pulitzer Prize–winning, bestselling author of The Warmth of Other Suns examines the unspoken caste system that has shaped America and shows how our lives today are still defined by a hierarchy of human divisions.

"An instant American classic."—Dwight Garner, The New York Times

"As we go about our daily lives, caste is the wordless usher in a darkened theater, flashlight cast down in the aisles, guiding us to our assigned seats for a performance. The hierarchy of caste is not about feelings or morality. It is about power—which groups have it and which do not."

In this brilliant book, Isabel Wilkerson gives us a masterful portrait of an unseen phenomenon in America as she explores, through an immersive, deeply researched narrative and stories about real people, how America today and throughout its history has been shaped by a hidden caste system, a rigid hierarchy of human rankings.

Beyond race, class, or other factors, there is a powerful caste system that influences people's lives and behavior and the nation's fate. Linking the caste systems of America, India, and Nazi Germany, Wilkerson explores eight pillars that underlie caste systems across civilizations, including divine will, bloodlines, stigma, and more. Using riveting stories about people—including Martin Luther King, Jr., baseball's Satchel Paige, a single father and his toddler son, Wilkerson herself, and many others—she shows the ways that the insidious undertow of caste is experienced every day. She documents how the Nazis studied the racial systems in America to plan their out-cast of the Jews; she discusses why the cruel logic of caste requires that there be a bottom rung for those in the middle to measure themselves against; she writes about the surprising health costs of caste, in depression and life expectancy, and the effects of this hierarchy on our culture and politics. Finally, she points forward to ways America can move beyond the artificial and destructive separations of human divisions, toward hope in our common humanity.

Beautifully written, original, and revealing, Caste: The Origins of Our Discontents is an eye-opening story of people and history, and a reexamination of what lies under the surface of ordinary lives and of American life today.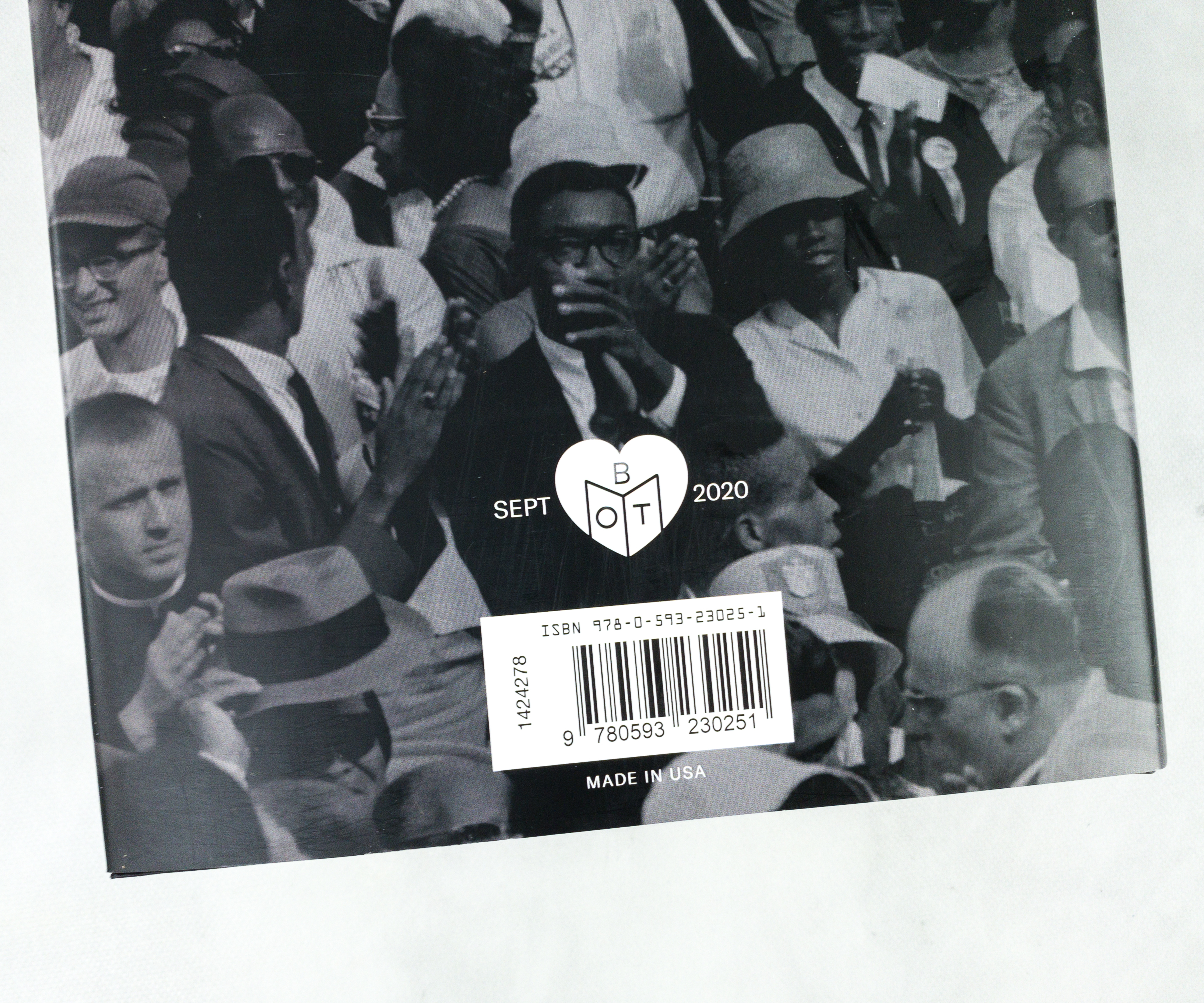 The back features the BOTM logo that indicates this book is a September 2020 pick.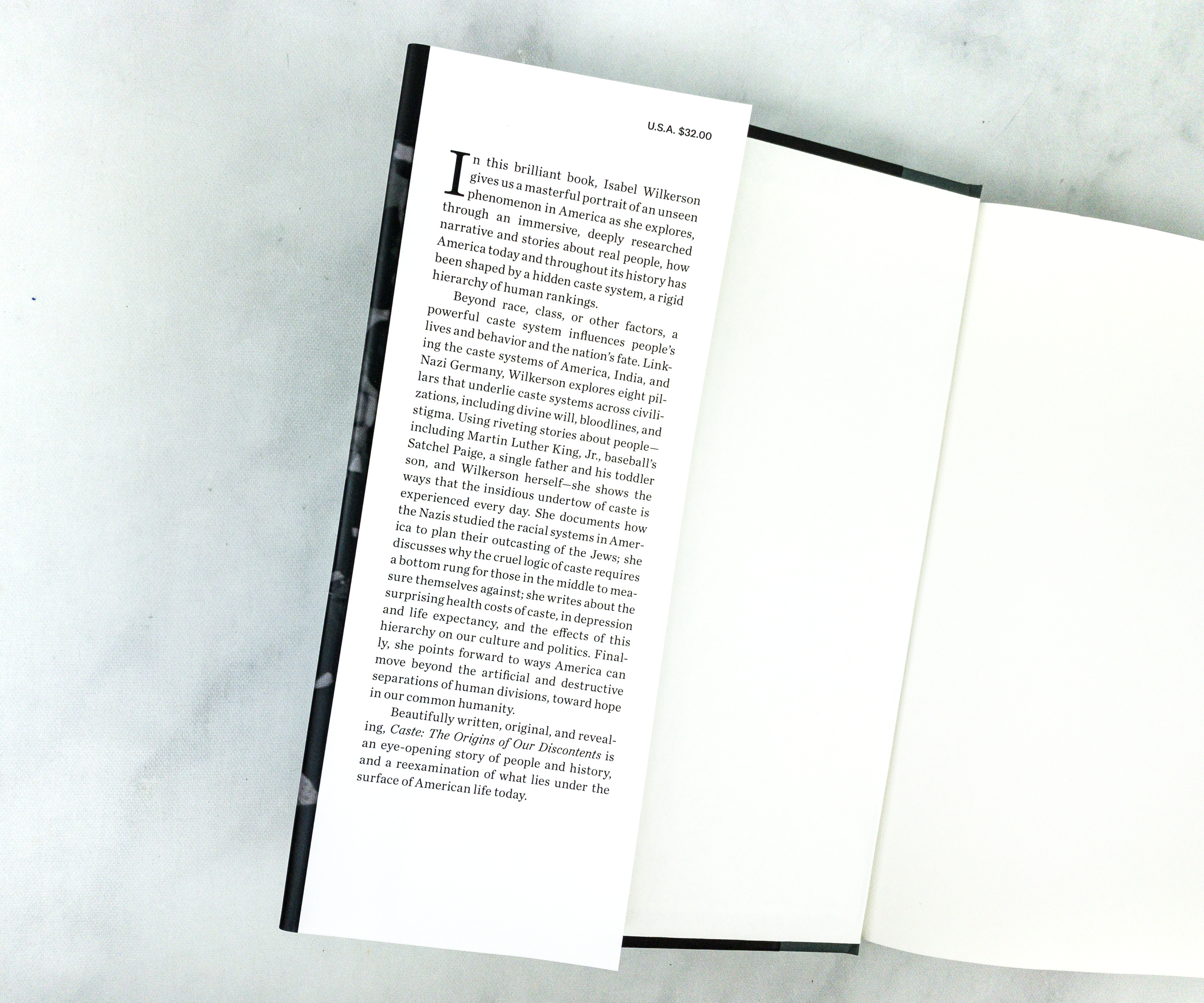 It's a non-fiction book! Isabel Wilkerson presented the secret caste system in America by including deeply researched narrative and stories of real people.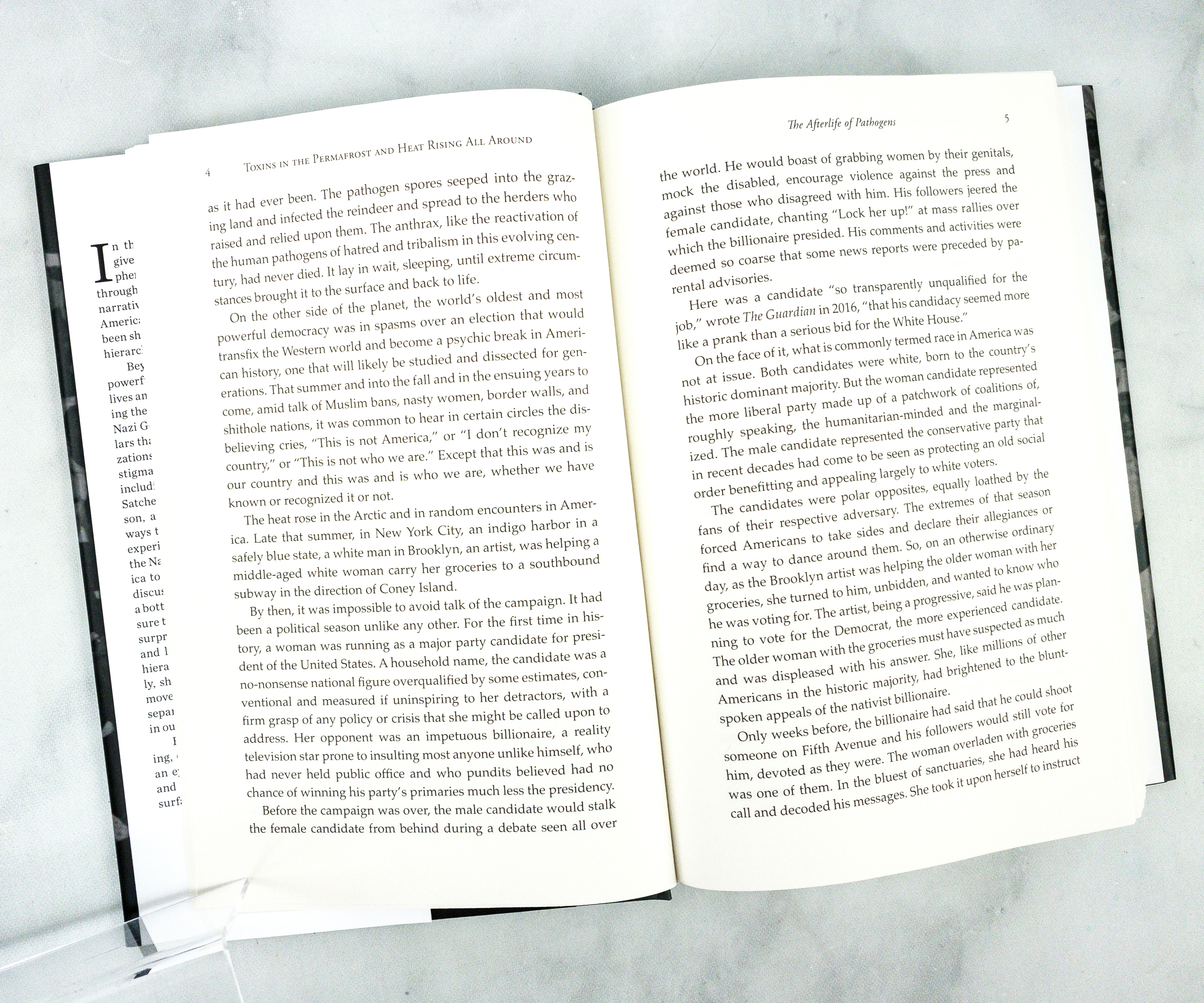 The book tackles the hierarchy of people, based on money and power, and not about morality or even feelings.
The system influences the lives and behavior of people, and the book also discusses how it affects the nation's fate. It explores the eight pillars that underlie the caste system across civilizations, and that includes divine will, bloodlines, stigma, and more. It's a good read to know how the caste system affects the lives of people and what good or not it will deal with the whole country, not just its people.
I'm so glad to have two books this month! It's the right decision to tick the add-on option! My pick from this month's selection is a non-fiction book that tackles caste. It's such a timely and socially relevant read. My add-on book is also good. It's like a more advanced sci-fi novel which kept me curious until the very end. Book of the Month has a diverse book selection and I love that I can pick my preferred books every month. This is surely one of the best book subscriptions around!
What do you think of this month's book selections?